Electric Mountain Bikes For Kids: The Ultimate Guide
Any adult would be able to recall their first experience on two wheels and the adventures they had. That is how a bike affects kids, and it goes a long way to impact kids' lives on many fronts. Not only does it breed confidence and create lasting memories, but it also enhances the improvement of fine motor skills among the young population. These, among many other reasons, make it a point of concern to prioritize choosing the right electric bike for your kids.
You should consider the following when you are looking for an Electric Mountain Bike for kids:
The power output of the motor system
The efficiency of the braking system.
Features that limit the speed of the bikes.
Availability of tracking devices for the e-bike.
Better front panel
Safety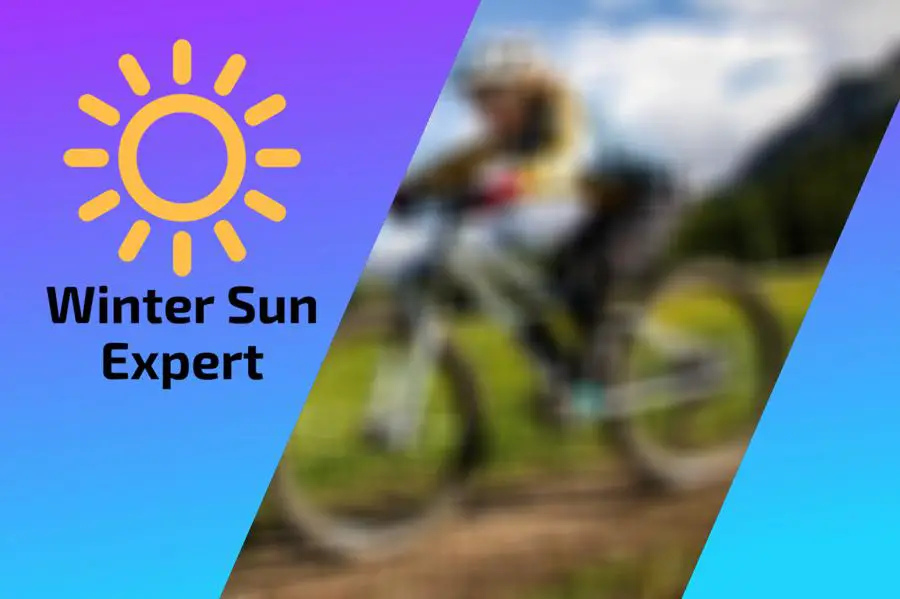 No specific regulations are set to guide the type of bikes you get for your children, but picking ones that would be a good fit for toddlers is essential. This ultimate guide should help point you in the right direction by focusing on what you need to look out for when buying an electric bike for your kids.
Choosing the Right Electric Bike for Kids
Regarding kids' bikes, there is a lot to be considered.  The first thing to note is the age of your kid. Getting the right bike may seem simple, but in the real sense, it is a mind-boggling task. This article has some of the best recommendations to make it easier.
The size of the bike and different age groups
It is important to note that different electric bike sizes overlap in age. The same can be said about your toddlers' height and handling capabilities. Avoid choosing a more significant size with the notion that your kid will "grow into" the bike.
As the size of the bike increases, so are other features of that bike, like weight. That means that larger bikes are more substantial and may pose a challenge to small kids, especially when maneuvering the terrain of their playgrounds or around the backyard.  
Still, on the same point, larger bikes are a bit raised, and hence the center of gravity is equally raised to make the bike a bit unstable. As a result, small kids may find it hard to balance and therefore fail to enjoy the experience of having an electric bike.
When choosing the right electric bike for kids, you should use the recommended age and height to get the best experience and enjoy the moments on their new wheels. The best way to determine if the size of the bike is right for your child is by:
Comfortable: Observing if they are comfortably standing over the bike with both feet on the ground, if they can reach the handlebars with ease, and lastly, if their feet reach the pedals. This article's age and height guides should help you make the right choice.
Size: Additionally, it is crucial to note the difference in factors used to measure the size of kids' bikes compared to adult bikes. The wheel size regulates the size of bikes meant for kids. In adult bikes, it is the frame that is used. The same would apply to the extent of the tires. Watch for the seat height to ensure your child is comfortable riding along.
● 18 months and above
At this range of age, you will likely be looking for balance bikes. These bikes are designed for kids to learn how to balance themselves and develop fine motor skills from the word go. These are bikes without pedals.
They are designed to rely on the kids' ability to push themselves forward by moving their feet on the ground and with the help of the self-driven motor system.
● Two to four years (12″ wheel size)
These are the first pedal electric bikes for kids, which are great for kids between two and four years old. Go for simple designs and less complicated features. You would not want to go for multiple gears or suspensions.
This is when the kid starts to develop experience and confidence.  Therefore, electric bikes with trainer wheels and a rear coaster brake are recommended. At this age, kids have not developed enough strength in their hands to operate front lever handbrakes, but it offers an excellent learning opportunity.
● Two to five years old (14″ wheel size)
Electric bikes in this range are almost similar in features to the 12-inch wheel bikes. The most notable difference would be slightly larger tires. Larger wheels offer excellent stability for the kids to boost their confidence as they ride.
Electric bikes have almost no speed motors at this range since the kid has not developed enough skills to handle such features.
● Four to six years old (16″ wheel size)
The 16-inch wheel size is the next progression of the kids' electric bike after the 12-inch and 14-inch. The height for this range of bikes is between 100cm to 120cm.
A lighter frame is recommended for this group, especially one made of aluminum. Other additional features, though they are optional, are the trainer wheels and the coaster rear brakes.  The braking system is most likely to be the front lever-operated handbrakes. When buying an electric bike with a hand-operated brake, it is advisable to go for the levers that are short and easy to reach.
● Seven to nine years old (20″ wheel size)
BikeExchange is among the leading manufacturers of this range of bikes. The kids become more adventurous and seek freedom through cycling at this stage. The 20-inch electric bikes are suitable for kids between 115cm and 135cm in height.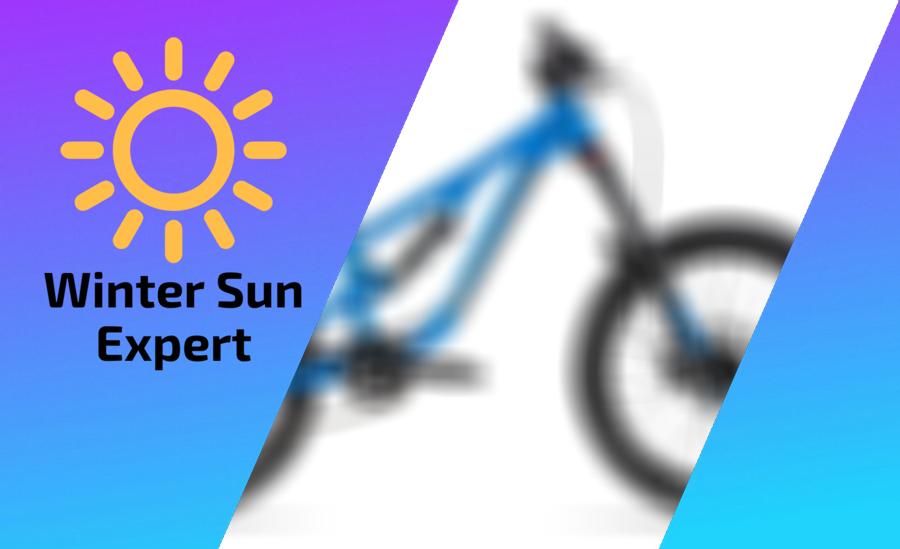 From this stage, electric bikes become broader in design and purpose. Here you will find electric mountain bikes, trail and road bikes, and BMX, among others. The bikes are additionally built with some features found on adult bikes, like suspensions.
● Nine to eleven years old (24″ wheel size)
For kids between 130cm and 145cm in height, the 24-inch electric bikes are the most suitable ones. These are almost the last stage of bikes before crossing over to adult electric bikes. Like their predecessors, this range of bikes comes in distinctive categories as the bridge closer to adult bikes.
● Eleven years and above (26″ wheel size)
The range of electric bikes found with 26-inch size wheels is suitable for kids above eleven years or above 57 inches (145cm) in height. This bike is the most significant kids' bike in some brands. They also serve as full-sized adult electric mountain bikes with larger tires for better and more stable rollover.
Materials used to make the electric bikes for kids
Before choosing an electric bike for your kids, you should know the materials for making the bikes. These materials vary according to the price of the bike and the manufacturer. Other factors that affect the substances used in making electric bikes are weight, design, and durability.
All these aspects should be considered before anything else to ensure you get your children the most comfortable electric bikes.
Steel and aluminum are the most common materials for kids' electric bikes. Bikes made of steel are more affordable, durable, and can withstand demanding conditions.
The only disadvantages of the steel bikes are that they are heavier compared to ones made of aluminum, and at the same time, steel is most likely to rust when used in some weather conditions
● Gears
Kids' e-bikes begin with a single gear and increase as the kids grow and become more skilled and experienced.  The best electric bike for kids should not have multiple intricate gears or high-speed motors. 
For starters, mostly below five years of age, it is advisable to go for single-speed gear with an easy-pedaling ratio. This feature makes it easier for children to turn the pedals over as they learn to do with speed. As they grow, you can increase the ratio to increase speed.
The self–propelling mechanism and battery power system should lower at the first stages to ensure the kids can apply to pedal as they move. 
If your kids have not mastered the art of balancing, you can use the four-wheeled electric bikes to start training them. Alternatively, the two-wheeled e-bikes with trainer wheels are also useful.
● Tires
The types of tires for the kids' e-bikes are useful in determining the right bikes for your kids. Apart from the tire size, you can also watch out for the material used to make the tires and form (e.g., solid or pneumatic). For balance e-bikes, honeycomb rubber, and solid rubber are the best to consider, while pneumatic tires are excellent as the size of the e-bike increases.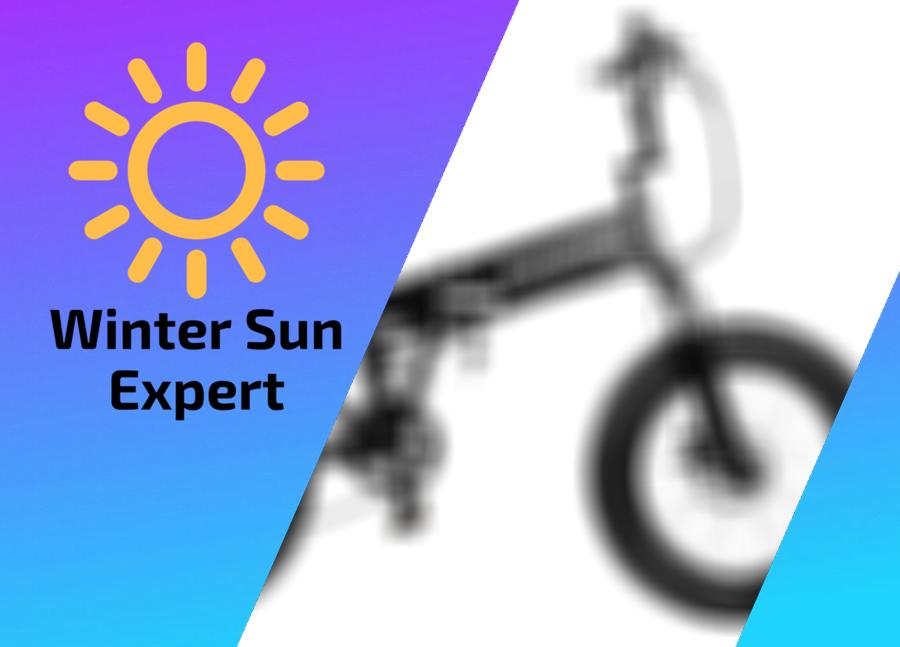 The type of tire to watch for in an electric bike for your kid will most depend on the terrain of your area. On the same note, the tread patterns are also crucial. Choose the type that would provide the best experience when your kid is riding the bike.
● Weight of the bike
The size of the bike and the material used to make the e-bike are the most likely factors that will impact the bike's weight. Be cautious of the weight of the e-bike you get your kids because weight affects the balance and stability of the bike profoundly.
Heavier bikes are hard to handle and challenging to maneuver; hence should be avoided, especially if you are dealing with kids below four years.
● Brakes
When choosing an e-bike for your toddler, you must understand the two types of brakes you can go for. The first type is the coaster, which is activated by pedaling backward. The second type of brake is the lever-operated.
Coaster brakes are the best for small kids as this group lacks the arm strength that can be used to apply pressure on the hand lever-operated brakes.
● Height of the seat
Kids need to be comfortable while riding their bikes. The ability to reach the seat and handlebars simultaneously and with a lot of ease makes it easier to enjoy the ride and balance the e-bike well. Stand-over height is equally vital to check.
Pro tip: there should be at least an inch of clearance when the kid is standing over the bike (not seated). The allowance is useful in preventing injuries if the child accidentally falls off the bike's seat when riding. To be safer, buy bikes with a sloping top tube frame design.
● Availability of training wheels
E-bikes are a bit faster than regular bikes, requiring stability and composure. These two may lack in kids, and they need extra support in case things go wrong. Training wheels can be very useful in developing kids' ability to ride well, but they also have a negative side.
Children that use training wheels may fail to develop riding skills, hindering their progression. It is, therefore, essential to know when to integrate these sets into an e-bike and when to do away with them
Other things to consider
● Presence of a kickstand
Most bikes (electric or regular) have this addition on the side of the bike. This is meant to stop the child from dumping the bike on the ground after a ride. You may want to look out for this, especially now that these e-bikes don't come by cheaply.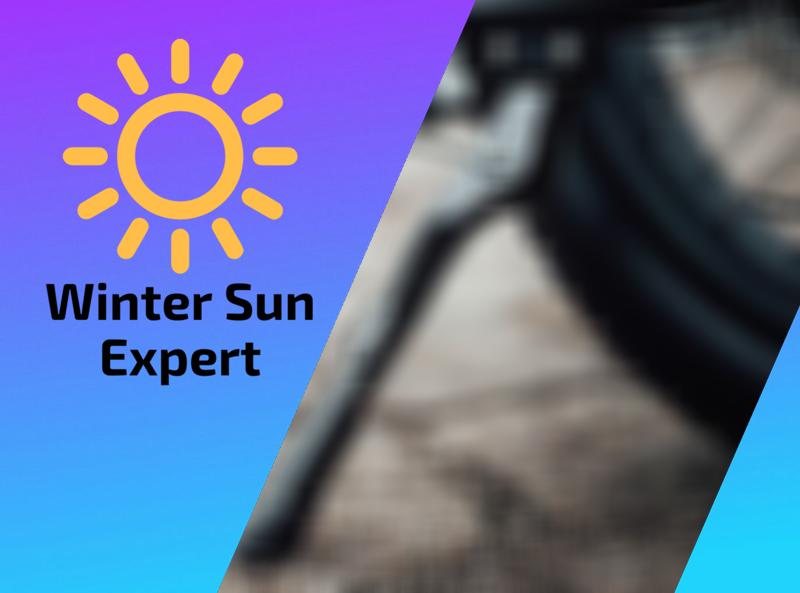 ● The grip
The bike's grip will affect the handling when your kid uses the e-bike. Ensure that the handlebars are not too thick to make the grip more natural and better. Also, large bulge handlebars offer the most exceptional grips, making your kids' touchpoints awesome and comfortable.
● Other accessories
E-bikes can be very complicated. From the motor to the gears, they come with sophisticated accessories that may not be easy to find if you want to repair the bikes. It is essential to note the type of engines that your kids' bikes have and determine if you can get replacements quickly.
The best way to get these accessories is by contacting your dealer.
● The warranty given on the product
The best quality e-bikes come with a better warranty and money-back guarantees. Be sure to check the warranty. If it is sketchy, you have all the reasons to doubt if the e-bike is right for your kid.
● Your budget
The best quality comes at a cost. As much as you will be looking for more affordable options, you should also evaluate some price ranges to determine the authenticity of the e-bike you want for your kids.
The price of the e-bike will largely depend on the size of the bike, and the engine type, among other features. It is advisable to go for leading brands to ensure that whatever you are buying meets all the standards of kids' e-bikes.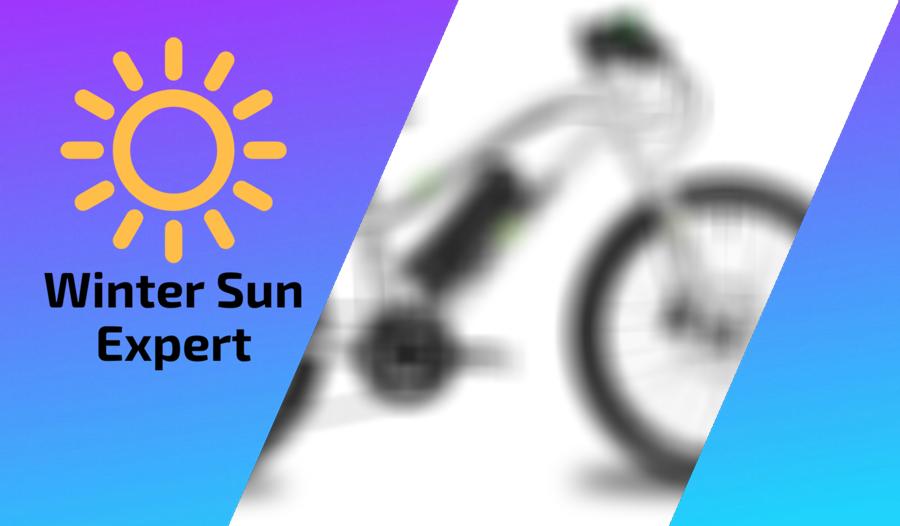 Safety requirements
E-bikes can be devastating, especially when the well-being of your kids is concerned. The right e-bikes for kids are the ones that meet all the safety requirements and come with accessories that enhance the safety of kids and at the same time, not limiting fun or comfort.
Before you buy your kids' electric bikes, ensure that the brand you are going for is reputable and complies with speed regulations. That is to say that the engine type should not enhance more speed than recommended for kids' bikes.
Some four-wheeled electric bikes are great for enhancing the safety of kids. You may also want to go for bikes with sloping frames, better brakes, and trainer wheels for balance, especially for younger children.
Take Home
Children will always love the fun side of having a brand-new electric bike. It offers the best way to enjoy outdoor activities, and unlike regular bikes, they are more comfortable to ride and offer convenience. The self-propelling mechanism and the power battery stem make these bikes easy to ride, bringing comfort and safety.
Some e-bikes come with remote control equipment to help parents monitor how the kids use their bikes.
Electric bikes for kids are available in all shapes, designs, and colors. Such a wide variety makes it difficult to know the right one for your kids, so you require a guide that can help make your work easier. If you are in a situation like that, this guide should be handy.
This article has taken a peek into some essential factors to consider when looking for the right electric bike for your kids. In a nutshell, you should consider the following factors before opting for any e-bike for kids:
The power output of the motor system
The efficiency of the braking system.
Features that limit the speed of the bikes.
Availability of tracking devices for the e-bike.
Better front panel, among others.
Kids are mostly active and look for better ways to add fun to their life. What other way can you contribute to that fun than getting them the right e-bike? Remember some of the factors we have looked at to ensure you have the best quality e-bikes for your little ones. 
Top Electric Bikes for Children: Which One to Choose?
Electric bikes have become increasingly popular among kids as a convenient and efficient means of transportation. With many available options, selecting the ideal bike can be challenging for parents.
• Criteria for Selecting the Right Electric Bike for Kids
When looking for the best electric bike for a child, the following factors should be taken into consideration:
– Age and Size Appropriate Design
Choosing an e-bike designed specifically for your child's age and dimensions is vital. Brands like Razor, for instance, offer bikes with varying sizes aimed at specific age groups — ranging from toddlers to teenagers.
– Battery Life
E-bikes for children typically provide a minimum battery life of 30 minutes to an hour. Selecting a bike with the ideal battery life for your child's requirements is crucial, ensuring that they can enjoy riding without fear of a drained battery.
– Speed and Control
Most electric bikes come with various speed options, giving the rider full control over performance. When selecting a bike for your child, it's essential to consider the speed settings and whether they are suitable for your child's capabilities.
– Safety Features
Safety should always be a top priority when selecting an electric bike for your child. Look for responsive brakes, reflectors, and comfortable handlebar grips.
• Top Electric Bikes for Kids
– Razor MX350 Dirt Rocket Electric Bike
The Razor MX350 Dirt Rocket is perfect for youngsters aged 12 and above. With a powerful motor and sturdy frame, this e-bike can handle a variety of terrains, making it suitable for off-road adventures. The bike also features hand-operated rear brakes, providing a safe and controlled riding experience.
– Jetson Bolt Pro Folding Electric Bike
The Jetson Bolt Pro Folding Bike caters to children aged 13 and up. Its compact design and foldability make it convenient for storage and transport. The bike ranges 15 miles per charge, ideal for short commutes to school or around the neighborhood.
Additionally, the Jetson app can monitor battery life and change the bike's speed settings.
– Swagtron EB-6 Bandit E-Bike
The Swagtron EB-6 Bandit is designed for children aged 8 and older. This e-bike boasts a long-lasting battery, covering up to 20 miles on a single charge. The bike also features 7-speed Shimano gearing, allowing for a smooth ride on various terrains. Safety aspects include a bright headlight, effective brakes, and reflectors for increased visibility.
• Personal Recommendations
Based on my experiences, I recommend the Razor MX350 Dirt Rocket Electric Bike as the top choice for younger kids (aged 12 and up). This e-bike not only performs well on various terrains but also strongly focuses on safety features. The easy-to-use hand-operated rear brakes give riders full control while ensuring a safe stopping distance.
For teenagers (aged 13 and up), the Jetson Bolt Pro Folding Electric Bike is my top recommendation. The compact design and long range make it perfect for high schoolers looking for a convenient commute. Its ability to fold and be stored in small spaces is a bonus for families with limited storage.
• Additional Resources
For more information on electric bikes for kids and other relevant topics, check out resources from reputable organizations such as the National Institute for Transportation and Communities (NITC).
They provide valuable information on the latest research and innovations in electric bikes, ensuring that you stay informed when purchasing.
| Brand | Model | Age Range | Weight Limit | Top Speed | Battery Life |
| --- | --- | --- | --- | --- | --- |
| Brand 1 | Model 1 | 5-8 years | 75 lbs | 10 mph | 90 minutes |
| Brand 2 | Model 2 | 8-12 years | 100 lbs | 15 mph | 2 hours |
| Brand 3 | Model 3 | 12-16 years | 150 lbs | 20 mph | 2.5 hours |
Electric Bike Riding Capabilities for a 7 Year Old
Electric bikes, or e-bikes, have become increasingly popular over the last few years due to their eco-friendliness, health benefits, and convenience. Many parents are asking if their children can safely ride an electric bike. Specifically, can a seven-year-old ride an electric bike?
• Safety Concerns for Younger Riders
One of the primary concerns of parents when it comes to electric bikes is safety. Below are some essential safety factors to consider:
– E-Bike Weight and Size
Most electric bikes are larger and heavier than traditional bikes, which can challenge younger riders. A child may struggle to control and balance a bulky e-bike, increasing the risk of accidents.
Therefore, selecting an e-bike with a suitable weight and size for the child is crucial, considering their height, strength, and riding ability.
– Speed Control
Electric bikes allow for varying speed settings, with some capable of reaching speeds up to 28 mph. For a seven-year-old, such high speeds can be dangerous. When choosing an e-bike for a younger child, look for models with lower-speed settings and parental controls that allow you to limit the maximum speed.
– Balance and Coordination
Assessing the child's balance and coordination is important before allowing them to ride an e-bike. If a seven-year-old has mastered riding a regular bike, they may be ready to transition to an electric bike. Nonetheless, parental supervision and guidance are crucial, especially in the beginning.
– Safety Equipment
All e-bike riders, regardless of age, should wear appropriate safety equipment. A properly fitting helmet and knee and elbow pads are essential for added protection. Bright, reflective clothing and lights on both the front and rear of the e-bike are also recommended for increased visibility.
• Legal Restrictions for E-Bike Riders
Before allowing your seven-year-old to ride an electric bike, it's important to research and comply with local laws and regulations. In some countries, like the United States, e-bike laws vary from state to state. Generally, the minimum age requirement to operate an e-bike in the US ranges from 14 to 16 years old.
In other countries, such as Canada and the United Kingdom, the minimum age requirement is usually around 14 years old. Always check the specific regulations in your area to ensure compliance.
• Choosing the Right Electric Bike for a 7-Year-Old
If you decide to allow your seven-year-old to ride an electric bike, choosing the right model for their needs is important. Consider the following factors:
– Bike Size
E-bikes for kids are designed with smaller frames and lower seat heights, making them more suitable for younger riders. Ensure your child can stand over the frame with both feet flat on the ground when the seat is at its lowest setting.
– Motor and Battery Capacity
Select an e-bike with a smaller motor (250 watts or less) and a lower battery capacity. This helps to prevent excessive speed and provides an appropriate level of assistance for younger riders.
– Brake Type
E-bikes require efficient brakes due to their increased weight and speed. Opt for models with disc brakes, which offer better-stopping power and performance in various weather conditions.
– Gearing Options
A seven-year-old does not need a high-performance e-bike with multiple gears. Single-speed or minimal gear options are preferable, ensuring simplicity and ease of use.
– Build Quality and Brand Reputation
Choose a reputable brand known for its quality and safety features. Check customer reviews and product recalls to make informed decisions.
• Tips for Safe Electric Bike Riding for Kids
Here are some recommendations to ensure your 7-year-old has a safe e-bike riding experience:
Start with a low level of motor assistance and gradually increase it as the child becomes comfortable and confident
Teach and practice proper hand signaling for turns and stops
Encourage your child to ride in bike lanes or low-traffic areas
Ride together as a family to promote safety, learning, and bonding
• Conclusion
While a seven-year-old can ride an electric bike, it ultimately depends on the child's abilities, the chosen e-bike, and adherence to safety guidelines and local laws.
Careful consideration and parental supervision are essential. By following best practices and prioritizing safety, you can set your child on an enjoyable, environmentally-friendly mode of transportation.
Evaluating eBike Safety for 12-Year-Olds
Electric bicycles, or e-bikes, have become increasingly popular in recent years, offering a more sustainable and convenient mode of transportation for people of all ages. As a result, parents and guardians may wonder if eBikes are a suitable option for their 12-year-old children.
• Developmental Considerations
It is essential to consider a child's physical and cognitive development when determining the appropriateness of an eBike. In general, 12-year-olds are undergoing significant physical growth and may not exhibit fully developed reflexes, coordination, or strength.
As such, ensuring that the eBike is an appropriate size and weight for the child and that they are comfortable operating it is crucial.
Furthermore, a 12-year-old's ability to assess and respond to potential hazards on the road may not be fully developed. Children's Hospital of Philadelphia suggests that children under 14 may have difficulty judging the speed and distance of oncoming cars.
This potentially puts them at risk, as they need to be able to react quickly and safely in various traffic situations. Parents should evaluate their child's skills and judgment to determine whether they are mature enough to handle an eBike.
• Type of eBike
When considering an eBike for a 12-year-old, it is essential to differentiate between the types of bikes available on the market. There are three classes (Class 1, Class 2, and Class 3) of eBikes, each with its propulsion system and maximum speed.
Most experts recommend that children under 16 should only consider Class 1 e-bikes, which have a maximum speed of 20 mph (32 km/h) and must be pedaled to engage the electric motor.
Moreover, some eBikes are specifically designed for younger riders. These models may have smaller frames and lower power output to ensure the bike is manageable for a child. Visiting a reputable eBike retailer is advisable to determine the best option for your 12-year-old.
• Legal Requirements
Laws and regulations about eBike use and age restrictions can vary significantly depending on the location. In the United States, the federal government does not specify a minimum age requirement for operating eBikes. Instead, age restrictions are determined at the state level.
For example, in California, children must be at least 16 to operate a Class 2 or Class 3 eBike. On the other hand, some states, like Connecticut, allow children as young as 12 to ride Class 1 eBikes with adult supervision. Always verify your local laws and regulations to ensure your child is legally allowed to use an eBike.
• Safety Precautions
While considering all these factors, a few key safety precautions should be followed to ensure a safe eBike experience for 12-year-olds:
Helmets: Wearing a properly fitted helmet is essential for any cyclist, regardless of age or type of bicycle. Most states require children under 16 to wear a helmet while riding a bicycle. More importantly, a helmet can significantly reduce the risk of head injuries.
Supervision: Parents should accompany 12-year-olds on eBike rides, especially during their initial experiences. This supervision allows the parent to provide guidance and intervene if necessary. Additionally, riding in quieter areas with low traffic can help the child become more comfortable with eBike handling before venturing onto busier roads.
Education and Training: Prior to using an eBike, 12-year-olds should fully understand the rules of the road and practice riding a bicycle regularly. In addition, ensure that the child is knowledgeable about the operation and safety features of the eBike. Many communities offer bicycle safety courses for children that can help build confidence and skills.
Regular Maintenance: Keeping the eBike in good working order can reduce the risk of accidents due to mechanical failures. Check the brakes, tires, and battery regularly, and address any issues promptly.
• Conclusion
In conclusion, whether an eBike is safe for a 12-year-old depends on several factors, including the child's physical and cognitive development, the type of eBike, and local laws and regulations.
It is essential for parents to thoroughly evaluate their child's abilities, take necessary safety precautions, and comply with legal requirements. With proper supervision, education, and equipment, eBikes can provide a fun and environmentally friendly transportation option for 12-year-olds.
Is an eBike a Good Investment for Your Child?
As a parent, you might wonder whether you should buy your kid an electric bike. Several factors are to consider, such as safety, cost, and suitability for your child.
• Advantages of Ebikes for Kids
– Encouraging Exercise and Outdoor Time
Today's digital era has made it more challenging for kids to spend time outdoors and engage in physical activities. Ebikes can be an excellent incentive to encourage kids to go outside and stay active. It combines the appeal of a bike with the excitement of power-assisted speed, making it a fun way to exercise.
– Lowering Carbon Footprint and Teaching Environmental Awareness
E-bikes are an eco-friendly mode of transport. Electric bikes are battery-powered and emit lower greenhouse gas emissions than cars or motorcycles. By riding an e-bike, kids can learn the importance of reducing carbon emissions and contributing to a healthier environment early.
– Developing Independence and Responsibility
Owning an e-bike can teach kids to be responsible for their belongings and develop their sense of independence. They will need to learn how to maintain the bike, such as charging the battery and performing general maintenance tasks. This experience will help them become more self-reliant and responsible later in life.
• Factors to Consider Before Buying an Ebike for Your Kid
– Safety Concerns
Safety should be the top priority when considering an e-bike for your child. Electric bikes can reach relatively high speeds, and your kid must be mature enough to handle the power responsibly. Invest in appropriate safety gear, such as helmets and reflective clothing, to ensure safety.
Remember that some states or countries have age restrictions for riding e-bikes, so check your local regulations before making a purchase. The Consumer Product Safety Commission provides guidelines on e-bike safety and legal requirements in the United States.
– Age and Physical Abilities
Determining whether your kid has the physical strength and coordination to handle an e-bike is crucial. They should feel comfortable operating the throttle and brakes and maneuvering the bike without difficulty.
Many manufacturers design electric bikes specifically for kids, with smaller frames and lower power outputs suitable for younger riders.
– Financial Investment
Ebikes can be expensive, sometimes costing upwards of $1,000, depending on the brand and model. Budget is a critical factor when deciding to buy an electric bike. Remember that battery replacements, maintenance, and safety gear will add to the overall cost of the investment.
– Personal Experience Recommendations for Choosing the Right Ebike
To ensure that you select a suitable ebike for your kid, consider the following personal recommendations:
Sizing – Make sure the bike is the right size for your child. They should be able to touch the ground with both feet when sitting on the saddle, and the handlebars should be at a comfortable distance.
Battery Range – Choose an ebike with a decent battery range to enable your child to enjoy longer rides. Most kids' ebikes provide at least 15-20 miles of range per charge.
Motor Power – Opt for a bike with a lower-powered motor for younger kids, as this ensures a more manageable and safer riding experience.
Ease of Use – Look for bikes with simple controls, such as throttle-only and limited pedal-assist options, to make it easier for your kid to ride safely.
Customer Reviews – Read customer reviews on reputable websites better to understand each bike's performance and potential issues.
• Safety Tips for Kids Riding Ebikes
Proper Safety Gear – Always ensure your child wears a helmet, reflective clothing, and closed-toe footwear while riding an ebike.
Adult Supervision – Until your child becomes confident in their ebike riding skills, ensure they are supervised by an adult during rides.
Emergency Contact Information – Teach your kid how to contact emergency services and provide them with contact information for parents or guardians.
Traffic Rules – Educate your child on traffic rules and how to navigate their ebike responsibly, especially when sharing the road with other vehicles.
Scheduled Maintenance – Regularly check the bike for any wear and tear, such as loose bolts or tire pressure, to ensure it remains in safe working order.
In conclusion, buying an ebike for your kid can be a great investment if you weigh the pros and cons mentioned in this comprehensive guide. With the proper safety measures and age-appropriate choices, an electric bike can provide your child with outdoor exercise, independence, and an eco-friendly mode of transport.
Understanding Local Laws and Regulations Regarding Electric Bikes for Kids
Local laws and regulations are imperative and play a significant role when it comes to electric bikes for children. These laws are designed to ensure the safety of young riders. They may stipulate the age limit, speed restriction, and helmet use, among other important considerations.
Before purchasing an electric bike for a child, understanding these local laws is crucial to ensure compliance and to guarantee the child's safety. The Consumer Product Safety Commission is an excellent resource for more information on these regulations.
• Harnessing the Benefits of Torque Sensors in Kids' Electric Bikes
Torque sensors serve an instrumental function when controlling the speed of electric bikes with pedals. This feature allows the motor to respond proportionally to the rider's pedaling force, offering a smooth and controlled riding experience.
This intimate connection between the rider's effort and the motor's output makes riding electric bikes intuitive and safe for children.
• Bike Weight and Its Impact on Child Control
A bike's weight directly impacts a child's ability to handle it effectively. Heavy bikes can be more strenuous to control, especially for younger kids. Opting for a lightweight electric bike ensures better handling, making it easier for the child to maneuver, brake, and even carry if necessary.
Balancing the need for a sturdy, durable bike with the benefits of a lightweight design is key in selecting the right electric bike for your child.
• Exploring Different Types of Electric Bikes for Kids
A wide variety of electric bikes are available on the market, catering to different needs and preferences. For young beginners, balance bikes serve as great introductory bikes to develop balance and coordination skills.
Commuter bikes, designed for daily short-distance travels, offer reliability and ease of use, perfect for children riding to school or visiting friends in the neighborhood. Additionally, e-mountain bikes, built with robust motors and thick tires for off-road cycling, are ideal for adventurous kids who love outdoor exploration.
• Diving into Classes of Electric Bikes and Their Regulations
Electric bikes come in different classes, each with its own set of regulations and restrictions. Class 1 bikes are pedal-assisted with a top speed of 20mph, while Class 2 bikes have a throttle that can power the bike up to 20mph even without pedaling.
Class 3 bikes are pedal-assist only but have a higher speed limit of 28mph. Laws regulating the use of these different classes vary widely, and understanding these variations can help ensure the right choice of bike for your child.
• Key Features to Consider When Buying an Electric Bike for Kids
Intelligent purchasing of an electric bike for children takes into consideration features such as motor placement, pedal-assist modes, and motor sensors.
Motor placement affects the bike's balance and the child's ability to control it. Motors can be mounted in the front, rear, or at the center of the bike, each influencing the bike's handling differently.
Pedal-assist modes, which determine how the motor will assist the child in pedaling, are another important aspect. The bike can either provide assistance only when the child is pedaling (pedal-assist) or all the time (throttle mode).
Lastly, considering motor sensors is crucial as they impact how motor assistance is triggered. For instance, torque sensors provide proportional assistance based on the force applied to the pedals, while cadence sensors assist whenever the pedals are turning, regardless of the force applied.
In conclusion, factors such as local laws and regulations, torque sensors, bike weight and type, class regulations, and other specific features like motor placements and sensors play a crucial role in defining the overall experience of a child's electric bike use.
Careful consideration of these elements is necessary for a well-informed purchase and optimal child-riding experience.
– Power Output of Electric Bike Motors
Electric bikes use different motors, classified according to wattage, which determines the bike's power output. For instance, one top-rated electric bike for children features a 350W motor.
This motor provides enough power for uphill rides while still being safe for children's use. It's essential to consider a bike's power output when purchasing.
– Efficiency of Electric Biking Systems
An electric bike's braking system plays a crucial role in ensuring a ride's safety and efficiency. Disc brakes are prevalent in many top-ranking electric bikes, offering a faster response time compared to conventional brakes.
In essence, an efficient braking system will provide superior performance and increase the rider's safety.
– Speed-Limiting Features of E-Bikes
Certain e-bikes have speed-limiting features to ensure children's safety. These features allow parents to set a maximum speed limit, preventing children from riding at unsafe speeds. Understanding an e-bike's speed features is an important factor for any responsible parent.
– Tracking Devices in E-Bikes
Some e-bikes come with tracking devices. These devices help parents monitor their children's whereabouts and track the bike in case of theft. This feature increases the safety and security of the bike, thus offering peace of mind for parents.
– Comparing Front Panels of E-Bikes
The front panel of an e-bike provides essential information like speed, battery level, and distance traveled. Some e-bikes feature enhanced front panels that are user-friendly and more informative than others. A superior front panel can improve the riding experience significantly.
– Safety Considerations for Kids Electric Bikes
Safety should be a priority when choosing an e-bike. Features like adjustable seat height, ergonomic handlebar grips, sturdy tires, and efficient brakes contribute to a bike's safety. Always look for these features when purchasing a bike for children.
– Regulations for Kids Electric Bikes
Currently, there are no specific legal regulations for kids e-bikes. However, it is paramount to choose one that fits your toddler's needs accurately. Classic pedal-assisted e-bikes are advised for kids, as they offer a balanced combination of exercise and fun.
– Materials and Design of Kids E-Bikes
The durability and weight of a child's e-bike heavily rely on the materials used to manufacture it. Bikes made from lighter materials like aluminium are easier for kids to handle, while steel frames are heavier but often more durable.
The design, often influenced by the material used, can also affect the child's ability to control the bike.
– Gearing Systems for Kids E-Bikes
E-bikes for kids start with a single gear. As the child grows and progresses in skill, multi-gear models become an ideal option. The number of gears affects the bike's acceleration, speed, and overall ride experience.
– Types of Tires for Kids E-Bikes
E-bike tires vary depending on the bike's intended use. Knobbly tires are suitable for off-road rides, while slick tires are best for pavement and tarmac. Consider the type of terrain your child rides on before going for a bike.
– Weight Impact on Stability of E-Bikes
The weight of an e-bike affects its stability and balance. Lighter bikes are easier for children to manage, especially when starting or stopping. Always consider the bike's weight and your child's strength before making a purchase.
– Brake Options for Kids E-Bikes
E-bikes have several types of brakes. Coaster brakes are prevalent in kids' e-bikes as they are easy to use and require less hand strength. However, they rely heavily on leg strength, unlike hand-activated discs or V-brakes. Select a bike with brakes appropriate to your child's physical development.
– Importance of Seat Height
The correct seat height can significantly affect a child's comfort when riding an e-bike. An adjustable seat height is always a plus, allowing your child to reach the handlebars and pedals comfortably.
– Training Wheels for E-Bikes
E-bikes for beginners often come with detachable training wheels. While they offer balance support, long-term use can impede the development of balance skills. It is best to remove them once the child feels confident enough to ride without them.
– Importance of a Kickstand
A kickstand is an underrated yet essential feature in preventing bike damage. It allows the bike to stand upright without support, keeping it from falling and getting scratched or dented.
– Consider Handlebar Grip Size
The size and shape of a bike's handlebar grips profoundly impact a rider's comfort. Ergonomic grips suited to the size of a child's hands enhance control and reduce the risk of slippage, thus ensuring safer rides.
– Availability of Accessories and Replacement Parts
When buying an e-bike, check whether accessories and replacement parts are readily available. Choosing a bike with accessible replacement parts will ensure easier maintenance and prolong the bike's lifespan.
– Manufacturer's Warranty
Always check the manufacturer's warranty before purchasing an e-bike. A comprehensive warranty can save unnecessary costs in the event of defects or malfunctions.
– Choosing the Right E-Bike
The price of an e-bike depends on its size, features, and brand. Always strive to balance affordability and quality, and remember that safety should never be compromised.
– Safety Requirements for E-Bikes
Ensure your child's e-bike complies with all safety regulations. Reliable brands prioritize safety features in their designs, minimizing possible accidents.
– Remote Control Equipment in E-Bikes
Some e-bikes come with remote control equipment, allowing parents to monitor and control the bike's use. This feature can help with child safety, particularly for younger riders.
– Top Electric Bikes for Children
Choosing the right e-bike involves considering factors like sound design, safety features, and battery life. I recommend the Razor Dirt Rocket for its durability, easy controls, and reliable motor, based on my personal experience.
– E-Bike Resources
For more resources on e-bikes, check the National Institute for Transportation and Communities (NITC). Their extensive research and guidelines can guide you in making informed choices.
– Safety Concerns for Young Riders
Young riders require supervision when on e-bikes. The rider's size and type of e-bike should be considered, alongside understanding the legal restrictions applicable in your area.
– Safety Tips for E-Bike Riders
Ensure your child wears the proper safety gear, acknowledges traffic rules, and rides in low-traffic areas. Regular maintenance checks can also enhance the e-bike's safety.
– Developmental Considerations for 12-Year-Olds
12-year-olds can handle more complex e-bikes. However, consider their judgment, coordination, and physical abilities before upgrading their e-bike.
– Classes of E-Bikes
Children under 16 should only use Class 1 e-bikes, which limit the speed to a safer threshold. Remember that e-bike laws and regulations vary by location. Always verify what applies in your area.
– E-Bike Safety Precautions
Ensure your 12-year-old always wears a helmet, rides under supervision, and that their e-bike undergoes regular checks for optimal performance.
– Advantages of E-Bikes for Kids
E-bikes encourage exercise, teach environmental awareness, and develop children's independence and responsibility. They present a fun way to learn and stay healthy.
– Financial Considerations
Aside from purchasing the e-bike, consider other costs like maintenance, safety gear, and accessories. This financial decision is an investment towards your child's health, well-being, and independence.
– Personal Recommendations
Choosing the right e-bike involves considering factors such as size, battery range, motor power, and customer reviews. I recommend the GoTrax Shift S1, known for its high-quality, ease of use, affordability, and positive customer feedback.
– Safety Tips for E-Bike Riders
Safety gear, adult supervision, and regular maintenance are crucial when your child is riding an e-bike. Ensure your child follows all these safety precautions consistently.
Woom UP 5: The Ultimate Mountain Bike for Kids
• The Power of the Fazua Drive System
Under the hood of the Woom UP 5 beats the heart of a Fazua drive system. This system offers three levels of pedal assist, empowering young cyclists to tackle any terrain with incredible ease.
Moreover, the Fazua system gives the flexibility to ride without assistance, so the rider can always choose how they want to navigate their journey.
• Integrated Motor and Removable Battery
Another impressive feature of the Woom UP 5 is the integration of the motor and battery unit into the bike's downtube. The easily removable battery promotes efficiency and convenience, allowing for swift charging on or off the bike.
• Lightweight Aluminum Frame and Kid-specific Geometry
The Woom UP 5 features a lightweight aluminum frame. This frame design is tailored specifically to kids, employing a long wheelbase and a slack steering angle.
These features combine to deliver optimal mountain biking performance, making it an ideal ride for young adventurers.
• Adjustable Suspension Fork
Ride comfort and adaptability are key factors in the design of the Woom UP 5. The bike features an adjustable suspension fork that can be tuned to match the rider's weight and the terrain.
Additionally, the adjustable compression and rebound damping and a lock-out function further enhance ride comfort and control.
• Hydraulic Disc Brakes Designed for Kids
Safety is paramount for any bike, especially when it comes to kids. The Woom UP 5 is fitted with hydraulic disc brakes uniquely designed for kids' hands. These brakes ensure maximum stopping power in every situation, providing peace of mind and promoting safe biking.
• Forged Aluminum Stem and Adjustable Handlebar Height
The Woom UP 5 employs a stem made from forged aluminum, imparting remarkable rigidity and durability. With the unique flip-flop design, the handlebar height can be adjusted with ease, ensuring a seamless fit for any young rider.
• Saddle and Pedals
From the saddle to the pedals, the Woom UP 5 focuses on the biomechanics of young cyclists. The saddle design accommodates growing riders, while the pedals are both sturdy and slip-resistant. Reflective elements on the pedals enhance visibility and safety.
• SRAM NX Drivetrain and Wide Gear Ratio
The Woom UP 5 is burdened with an SRAM NX drivetrain, offering a sweep of eleven gears. The wide gear ratio provides flexibility to tackle diverse terrains with ease.
• Schwalbe Rocket Ron Mountain Bike Tires
The Woom UP 5 rolls on the renowned Schwalbe Rocket Ron mountain bike tires. These tires are acclaimed for their low rolling resistance and optimal grip, delivering excellent shock absorption even on rough terrains.
• Durable Tires
Beyond delivering stellar performance, the Schwalbe Rocket Ron tires on the Woom UP 5 are built to last. They are composed of an ADDIX SPEED rubber compound, renowned for its durability and longevity.
For more insights into the science of tire compounds, readers are encouraged to visit the .edu resource here.
In conclusion, it's evident that the Woom UP 5 offers the finest blend of performance, adaptability, safety, and longevity. With its features thoughtfully curated for young riders, it truly stands out as the ultimate mountain bike for kids.
• Electric Bike Age Restrictions
In most jurisdictions, the legal minimum age for riding an electric bike is 12 years old. This provision exists to ensure the safety of both young riders and other road users.
However, this does not guarantee the absolute safety of the riders. Adult supervision is still recommended to ensure that minors use these electric bikes responsibly.
• Adhering To Safety Guidelines
Safety precautions must always be prioritized when kids are using electric bikes. Firstly, wearing a helmet is mandatory. This simple safety gear can hugely reduce the risk of a severe head injury in case of a fall or collision.
Apart from implementing basic safety measures like helmet usage, adhering to speed and motor output limitations is equally important.
Kids, especially during their initial days of riding, may not fully comprehend the risks involved with high speed. Therefore, teaching and enforcing speed restraint can significantly reduce potential accidents.
• Key Features To Consider In An Electric Bike For Kids
Choosing the right electric bike for kids involves many factors. The quality of the brakes is a significant consideration. High-quality brakes provide better control over the bike and help to prevent accidents.
The tire size of the bike is another crucial factor. Bigger tires provide better balance and can maneuver easily. However, they may not suit smaller children due to their larger size. Hence, choosing tire sizes based on the rider's age and skill level is recommended.
Lastly, the electric bike's battery life plays a major role. A long-lasting battery ensures that kids can have uninterrupted fun while making it convenient for parents who don't have to recharge it frequently.
• Highlighting a Good Electric Bike For Kids
The Ripper E-Bike for Kids, released in 2020 by Quiet Kat, is an excellent option that I recommend. This bike is well equipped with features such as a high-performance hub-drive motor, adjustable coil suspension, single-speed drivetrain, and lightweight design.
These features allow for a smooth and enjoyable ride for children and are easy to control.
The Ripper conveniently meets all the requirements for electric bicycles, making it eligible for use on public lands and National Parks. Be it paved trails or mountainous landscapes, the Ripper can serve as a great companion for kids on their outdoor adventures.
• The Joy of Outdoor Experiences With Electric Bikes For Kids
Electric bikes for kids introduce new and exciting ways for kids to connect with the outdoors. Whether they're biking in the mountains or traveling to a favorite fishing spot, electric bikes can amplify their experiences.
Encouraging children to engage in these experiences helps increase their physical activity and appreciation of nature.
• Promoting Sustainability Through Electric Bikes
As we all take steps toward a more sustainable future, electric bikes for kids are an eco-friendly way for children to engage in outdoor activities. It's a win-win situation where kids have fun while being educated about sustainability and the importance of clean energy.
Parents can visit the National Park Services website (nps.gov) to learn more about the guidelines for electric bikes in National Parks, making it a safe and fun adventure for everyone.
The possibilities of fun, adventure, safety, and sustainability that electric bikes for kids offer are boundless. It is indeed a great way to foster a love for nature in your kids' hearts while ensuring their safety.
For parents looking to invest in an electric bike for their kids, taking all these considerations will help you make an informed decision.
• Specialized Releases of the Levo SL Kids
In an exciting development for young cycling enthusiasts, Specialized has launched the Levo SL Kids. This innovative e-MTB is a scaled-down version of the highly popular Levo SL electric mountain bike, tailored specifically to meet the needs of younger riders.
Just like its adult counterpart, the Levo SL Kids is crafted from high-quality components, proving that Specialized understands the importance of providing the younger generation with reliable and sturdy riding equipment.
• Key Features of the Levo SL Kids
Let's delve into the standout features of this bike. One eye-catching aspect of the Levo SL Kids is the reduced frame size, making it a perfect fit for children. It also comes fitted with 24-inch wheels, offering excellent traction and control for a smoother ride.
The extensive adaptability makes it possible for the bike to grow with your child, accommodating kids from 48 to 60 inches high.
The meticulous attention to detail is evident in the other child-friendly modifications the Levo SL Kids offers. In terms of weight, this bike is impressively light, weighing in at just 16.6 kg (36.6 lb). Despite its light frame, the bike boasts a robust 320 Wh battery that provides an impressive range.
• Uncompromising Quality in Components
Specialized has not compromised on quality when designing the Levo SL Kids. With this model, Specialized has incorporated an SL 1.2 mid-drive motor and battery comparable to the ones used in adult electric bicycles. This motor is known for its smooth and reliable performance as well as its impressive power.
Other high-quality components fitted on this bike include a dropper seat post for easier height adjustment, a 100mm Reba air fork for improved suspension, an adjustable SRAM drivetrain for finer gear control, and SRAM Level T hydraulic brake levers for reliable stopping power.
• Emphasizing Comfort and Control
In designing the Levo SL Kids, Specialized has paid close attention to the fitment of the bike. The standover height has been lowered to make it easier for kids and shorter riders to mount and dismount.
Also, the head tube angle has been slackened to increase maneuverability and control, thus enhancing safety and confidence on different terrains.
• The Specialized Commitment to Youth Cycling
What sets the Levo SL Kids project apart is Specialized's commitment to nurturing a love for cycling in young riders. The company has announced its plans to donate 500 of these bikes and helmets to local Outride programs.
Outride, as explained on its official website, is a non-profit that advances the understanding of the benefits of cycling and access to bikes for youth communities. This generous initiative reflects Specialized's broader objective of empowering younger generations through the joy of cycling.
To summarize, the Levo SL Kids is truly an exciting addition to the e-MTB market. With its child-friendly design, high-quality components, and emphasis on rider comfort and control, it promises to provide young cycling enthusiasts with the tools necessary to pursue their passion for mountain biking.
Above all, it represents an investment in the future of the sport, showing that Specialized is committed not just to creating great bikes but also to fostering the next generation of riders.