Are Carrera mountain bikes any good?
From mountain bikes in the 1980s to present-day brands that manifest sophistication, the history of cycling is long and winding. Today, bikers can choose from different models before hitting the trail. Whether you want to have fun riding off-road with friends or participating in upcoming cycling competitions, brand loyalty, and preference vary from one biker to another.
Bikes come in different shapes and designs from the best manufacturers in the world. Yeti and Kona are some of the oldest mountain bike brands. However, a comprehensive comparison list of the best models should have GT bicycles, Carrera, Trek, Santa Cruz, Giant, and others. In this post, we answer the question, are Carrera Mountain bikes any good? The brand Carrera has been making mountain bikes since 1989 and is owned by Halfords. I will look in this blog at the following:
Features of Carrera mountain bikes.
Carrera mountain bike models: Compare and choose
Why you should put money on a Carrera bike.
Are there disadvantages that come with owning a Carrera mountain bike?
Which models of Carrera bikes exist?
The above subtopics, we believe, will help break everything about these bikes. You should then be able to make an informed decision next time you look for the best mountain bicycle by Carrera.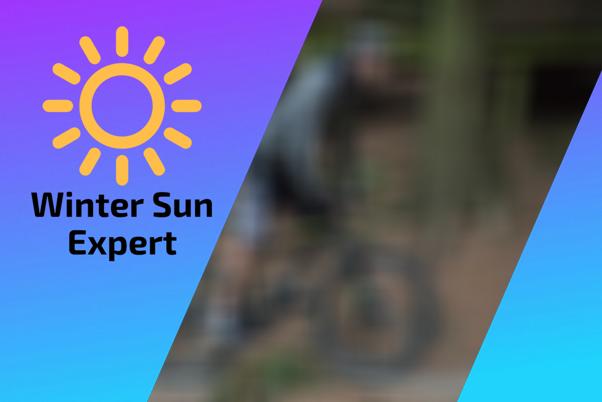 Features of Carrera mountain bikes
You don't have to be a pro biker to identify a Carrera from afar. Every bike has an inscription of the brand name on the frame. However, that would only count as superficial knowledge about bicycles that could offer you more than a leisure ride.  
For more than 25 years, Carrera has been a handy bicycle for amateur and season riders.  It is a brand whose origin can be traced to the early 1980s in Italy. Today, however, much of the manufacturing of these bikes takes place in the U.K by Halfords.
Because Carrera bikes are products of a reputed manufacturer, they have been a top choice among thousands of bikers for many years. With this, you would want to ask, what features make it outstanding among many? Well, let's take a look.
– Are they comfortable
A good mountain bike should provide a rider with great comfort. Our experience with Carrera is that its comfort level is exceptional. Thousands of bikes who love this brand have expressed confidence with this aspect, thanks to carbon-bladed forks supported by alloy steerer.
There is reduced vibration when you ride on a Carrera rough hilly terrain. Most Carrera models present riders with a smooth gear change experience, thanks to the wide spacing of the Shimano cassette, compact chainset, and Shimano Claris shifters. A good example is the popular Carrera Virtuoso.
– Design and Appeal
Recently, the company gave its bikes a facelift, furthering its commitment to delivering unmatched value to clients. Carrera mountain bikes are beautiful and highly detailed. The bicycles pack amazing features from our interaction with the company's various models.
You should be able to notice the bike's aluminum frame and high-tensile steel fork. It means pedaling and control become a breeze as soon as you hit the trail. After all, what do you need in a bike if you cannot balance it and make smooth maneuvers? Well, your guess is as good as that of anyone.
Bike lovers would rather spend lots of money on a quality acquisition that will last many years than end up with a low-cost purchase that is expensive to maintain.
– Smooth transition Shimano gearing system
If you have always had difficulties changing bike gears, it is time you consider switching to a better brand with smooth transition and torque. On this premise, you may want to ask, what does a Carrera mountain bike offer?  Well, a smooth change of gears is all you will experience with a good model from Halfords.
Whether you are shifting to a lower gear up the hill or changing a higher one down the slope, Carrera gears promise an easy and smooth transition. 
– Braking system
There are days when riding mountain bikes will feel like cruising on the latest roadster. It is when biking drives your adrenaline into a mad rush, something pro cyclists call a high-octane experience. The question is, how good are the brakes in a Carrera mountain bike?
Well, the mechanics behind the breaking system of these bicycles are top-notch. Whether you are riding on a rainy or sunny day, bikers who have used Carrera mountain bikes express the reliability of the braking system. Our experience is no different. They work perfectly in any weather, with no risk of skidding during the rainy season.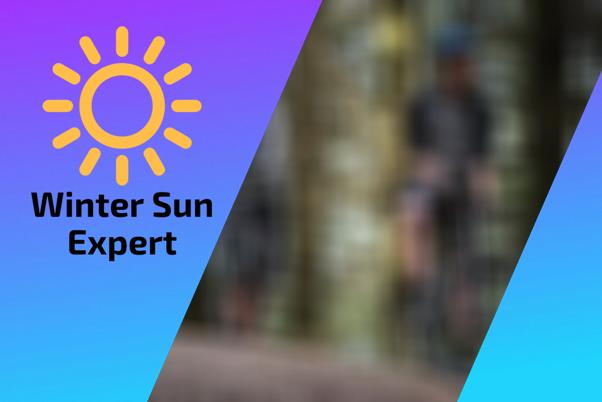 – Are Carrera wheels worth the price?
You may wonder if a Carrera tire can fit into your latest GT acquisition, but that's another topic. Or, we will leave it to a tire collection enthusiast to answer. Meanwhile, bicycle wheels measuring 27.5 inches are technically large, but that's only one option you get with Halfords' Carrera.
These bikes offer more than a pricey bargain, from strong alloyed steel construction to double-walled rims.
– Lightweight
Over the years, mountain bike manufacturers have changed tact, shifting from heavy-duty construction to lightweight rides. The changing dynamics of the racing world mean lightweight bicycles are the best. Our experience with the Carrera range of mountain bikes reveals a similar trend.
Take, for example, the company's famed Vengeance Men's Mountain bike weighing only 14 kilograms; you begin to understand why we have been saying these are good bikes for the money.
Are Carrera mountain bikes any good?
I have talked with several Carrera mountain bike owners, and generally, they think a Carrera mountain bike is a good mountain bike. I tried several models and fully agreed with them. As the frame comes from the same place where they also produce Giant frames, it is sturdy and is built to last.
Carrera mountain bikes have a high comfort level. This is mainly due to the high tensile fork that is carbon bladed and the string and sturdy lightweight aluminum frame. Most have wide tires, making them a good choice for most surface areas.
Some components, like the wheels, are less sophisticated than some pricier brands and notably heavier. Carrera mountain bikes are not the best, but they give a high value for money. In the price range, they are among the best you can find.
Models and features of Carrera mountain bikes
We have briefly explored Vengeance Men's mountain bike, but that's not the only Carrera model for a hilly ride.  More than a dozen mountain bikes from Halfords with Carrera branding allow cyclists to choose a befitting ride. Moreover, you should note that while the company puts its best attempts forward when manufacturing these bikes, each will give you a different cycling experience.  
We compare a few models of Carrera mountain bikes in the following table:
Carrera Mountain Bike Model

Features

Carrera Vengeance

Carrera Vengeance comes in different sizes: extra small, medium, large, and extra-large. It means there are options for kids, youthful riders, and adults. It costs less than $350It features an aluminum frame, giving riders a lightweight feel. Bikers enjoy a 24 Speed gear set (Shimano with 3X8 shifters). The Carrera Vengeance mount bike has a rim with double walls and 27.5-inch rims. It weighs only 14kgs. It has tektro Disc brakes.

Carrera Valor

Carrera Valour costs less than $300 and is equally lightweight hence easy to ride uphill with little effort. It features aluminum alloy, giving it extra protection and durability. Its 24 Shimano gearing speed is the perfect choice for rough terrain mountain bike riders. It has a V-breaking system.

Carrera Vendetta

Carrera Vendetta costs more than $350 but has some amazing features you will look for in a good mountain bike. Lightweight aluminum construction makes it a perfect ride uphill. SRAM RD-X4 gearing system, 24-speed. 100mm Suntour

suspension

fork (front). A powerful braking system-Tektro Novela discs. It has large wheels measuring 27.5 inches with a 2.8 plus tire fitting.

Carrera Hellcat

The Carrera Hellcat mountain bike packs a

lightweight

aluminum alloy frame, a great feature for bikers. It costs less than $350It runs on a 24-speed SRAM gear system (x4). Tektro braking system. A Suntour XCM suspension system helps absorb shock when riding on rough, bumpy terrain. This bike weighs 15kgs. Available as extra small, small, medium, large, and extra-large bikes. This bike rolls on Kenda tires measuring 27.5 inches in width, providing easy control and a strong grip.

Carrera Vulcan

Vulcan men's mountain bike is available as small, medium, and large. It costs more than $350Ideal for a hilly ride, thanks to a 27-speed Shimano gearing system. It has an effective braking system-Tektro HD-M375 brake discs (hydraulic). Carrera Vulcan has large wheels measuring 27.5 inches that accommodate Kenda mountain bike tires.
Carrera bikes have wide tires and large wheels: A bad or good feature?
Thus far, and also base your decision on the top-grossing Carrera Mountain bikes above, each has something unique to offer. The most notable feature of these bikes is the large wheels. In a previous post, we explored tire size and its influence on a cycling experience. You would recall the following about bike tires and apply it to the Carrera situation:
Surface contact: When riding on wide tires, there is more contact with the surface. Given that most Carrera bikes fit this description, they are, therefore, the best if you are looking for a stronger grip on rocky trails and stability on a lot of surfaces.
Tire sizing: Based on international standard tire sizing, Carrera mountain bikes fall in the category of 27.5 inches or ISO 584. Thus, they are a perfect choice for 650B rims.  
Wide tires: Wide tires offer mountain bikers great comfort, making Carrera a top choice.
Loose terrain: Moreover, since they hold a higher air volume than other bikes, these bicycle brands are ideal for a great cycling experience on loose terrain. Chances of pinch flats reduce significantly with the Carrera range of mountain bikes.
Halfords: These bikes are a true definition of modernity and sophistication. The manufacturer and Halfords always want to be a pacesetter in releasing some of the best bikes into the market.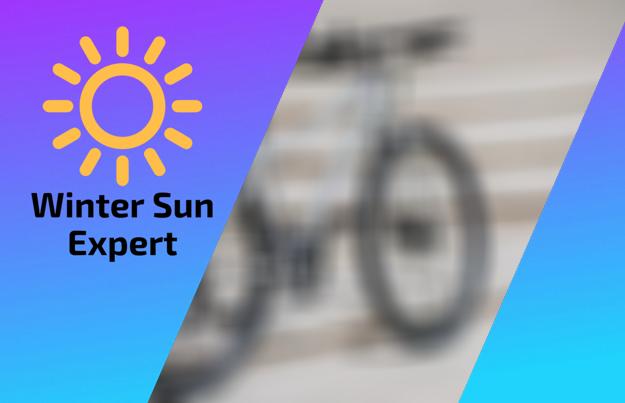 Disadvantages of Carrera mountain bikes
Online forums for bikers are the perfect place to be if you want to put money into a good mountain bike.  However, not all will guide you to the ultimate roadster purchase. You should always consider value for your money and the opinions of experienced bikers. With Carrera bikes, like other brands, all is not rosy. We have spotted a few downsides with these brands, and they are:
High friction: Wide tires reminiscent of Carrera mountain bikes have the disadvantage of high friction. Thus, steering can be pretty slow and maneuverability difficult on sharp bends despite their hi-tech gearing and braking systems.
More drag: Because of these bikes' larger wheels and wider tires, they tend to lower aerodynamic drag, which is a challenge to most cyclists.
Not the cheapest: Carrera is not a cheap brand, but it gives a lot of value for money. A brand-new bike from Halfords, a house-name bicycle manufacturer, will almost leave a dent in your pocket. They cost upwards of $300.
Additional cost: Given that you will spend most cycling days riding up and down hilly terrains, owning a Carrera mountain bike comes with additional costs. Talk of tires, handlebars, saddles, and rims, then you realize maintenance costs are the real deal in the life of a mountain biker.
What to look for in the latest Carrera mountain bikes
While you can spend less than $400 and ride home with a top-of-the-range bike from Halfords, choosing a good ride goes beyond cost. A pricey bike such as Moterro Neo 1 or Fuel EX 9.9 costs more than $6000. But considering many other features in a top-quality Carrera bike, a cheaper variant can make for a perfect alternative.
Moreover, minimalism is the new go-to bike design for a modern man. And so, here we echo the big question. What should you look for in a modern Carrera mountain bicycle apart from cost?
Well, the key considerations for a pro racer are improved suspension and geometry. You should also note that mountain bikes vary. Some bikers prefer a trail bike to a cross-country option. Other bikes will choose downhill mountain bikes instead of enduro any day.
– Geometrical outlook
Modern bikes emphasize lengthier design. It is the go-to trend for cyclists looking forward to experiencing more balance, a higher aerodynamic drag, and fancy-looking bikes. You will note the makeover of most if not all, models of Carrera bikes to meet this growing demand. But while a big slack head and more tube angles make a bike look longer, it is not always the best option.
Long bikes are hard to ride in tight corners and packed terrain. You must also try to remain stable and balanced at low speeds. Remember, geometrical considerations also include wheel size.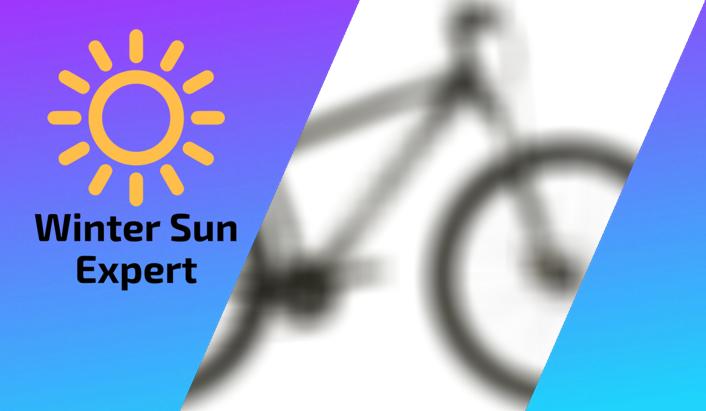 Are there any models of Carrera bikes?
Our main emphasis on this blog has been Carrera mountain bikes. Therefore, we hope that you now have a clearer understanding of what they are, including whether or not they are good for the money. You may want to ask, are there any other models?
First off, Carrera bikes come at very competitive prices. Besides the mountain bike variants we compared earlier, cyclists can also go for road, urban and hybrid bikes. The company now manufactures budget-friendly electric bikes.
– Carrera Vanquish
Carrera Vanquish is a road bike for the sporty rider looking for extra comfort, balance, and speed. You can choose between two Vanquish models for men: Vanquish road bike and Vanquish Disc road bike. Each retails at varying prices, but they both have two frames.                                                         
– Carrera hybrid bikes
The good thing about hybrid bikes is that they combine at least two cycling experiences into one. In the case of the Carrera hybrid, cyclists have a taste of off-road and road biking. They are, therefore, the most versatile in the company's range of bicycles.
You can identify these bikes by their flat bars, robust/big tires, and upright riding position. The latter feature is what you get with most Carrera mountain bikes. Hybrid bikes from Carrera come in three categories. They are Crossfire, Parva & Ankle, and Subway.
– Carrera Zelos
Another model is Carrera Zelos, which has two variants for men and women. Zelos makes for a perfect entry-level ride, primarily for leisure bikes looking to have fun. It is comfortable even after many miles of cycling, thanks to a lightweight aluminum frame and a high-tensile steel fork.
– Carrera Virtuoso
Then there is the much-talked-about Carrera Virtuoso road bike. While most of its features resemble Vanquish Disc, a hi-tensile fork (steel) makes for a slight variation. Any pro biker will tell you that steel forms are better than carbon variants because they create a better riding experience.
How to Choose a Carrera Mountain Bike
If you plan to purchase a new or used Carrera mountain bike, there are several needs and requirements you have to look at:
1. The correct frame size
When it comes to mountain bikes, size does matter. The right size mountain bike will make a world of difference in your ride. Here are a few things to remember when choosing the right-size Carrera mountain bike.
First, consider your height. You'll want a bigger bike if you're on the taller side. Conversely, if you're shorter, you'll want a smaller bike. Second, think about your riding style. Are you looking for a more aggressive ride? Then you'll want a bigger bike. But a smaller bike is probably for you if you're starting or prefer a more relaxed ride.
Finally, don't forget about comfort. No matter what size bike you choose, make sure it's comfortable for you to ride. The last thing you want is an uncomfortable ride that ruins your experience.
Most Carrera mountain bikes come in frame sizes XS, S, M, L, and XL, or sometimes the frame size in inches, like 14″, 17″, and 20″. I recommend making a test ride with several sizes to find what fits you best.
2. The weight of the Carrera Mountain bike
The weight of the is something to check. To make a bike lightweight, manufacturers use lightweight materials and make the material thinner. Most lightweight materials, in general, are fine, but they tend to be more expensive. Using thinner materials can lead to less sturdy mountain bikes. This makes such a mountain bike more difficult to handle in difficult terrain and often has a lower steering accuracy.
Carrera mountain bikes generally use sturdy materials that make them slightly heavier than some more expensive brands and models. A heavier bike will be a con when you plan to ride many uphill trails, but going downhill with a sturdy mountain bike and good steering is a significant pro.
3. Carrera suspension
When you test-ride a Carrera mountain bike, pay attention to the suspension. It helps absorb bumps and uneven terrain, making for a smoother ride. There are two main types of mountain bike suspension: front suspension and full suspension.
Front-suspension mountain bikes have shock absorbers in the front fork. Full-suspension bikes have shocks in both the front and rear forks. Both types of suspension can make for a more comfortable ride.
When choosing a mountain bike, it's important to consider what type of riding you'll do most often. A front-suspension bike may be all you need if you mostly plan to ride on smooth paths.
The Bottom Line
In a nutshell, Carrera mountain bikes are good when they serve a befitting purpose. They are neither costly nor cheap. Also, they feature some of the most cutting-edge accessories that will take your biking experience to a higher level. The most important thing is deciding the type of mountain bike you need. 
You should also seek advice from professional cyclists with years of experience testing these bikes. Our knowledge about bikes is enough to get you started with the best rides in the market. Check back again soon for another inspiring blog.
Carrera Mountain Bikes: Are They Worth It?
Finding the right bike for your needs and budget is essential when mountain biking. Carrera mountain bikes have been a popular choice for many due to their affordability and range of models.
• A Brief Introduction to Carrera Bikes
Founded in the early 1980s, Carrera is a UK-based company that designs and manufactures bicycles for various cycling disciplines. The brand is owned by Halfords, a well-known UK retailer of car parts, tools, and cycling equipment.
Over the years, Carrera has built a reputation for producing affordable yet quality bikes that cater to a wide range of riders' needs.
Cycling Weekly often features reviews and recommendations on Carrera bikes, highlighting their value for money and appealing designs.
• Types of Carrera Mountain Bikes
Carrera offers several mountain bikes to cater to riders' needs and preferences. Let's take a closer look at some of the most popular models.
– Carrera Vulcan
The Carrera Vulcan is a versatile hardtail mountain bike for trail riding and urban commuting. It features a lightweight aluminum frame, Suntour XCT 100mm travel suspension fork, and powerful hydraulic disc brakes.
The bike also has a reliable Shimano Altus 2×9-speed drivetrain, perfect for tackling steep climbs and fast descents.
– Carrera Kraken
The Kraken is another popular hardtail mountain bike model that offers excellent performance at a more affordable price. It has a lightweight aluminum frame, Suntour XCR hydraulic fork with 100mm travel, and Shimano hydraulic disc brakes.
The Shimano Alivio 9-speed drivetrain provides smooth gear shifting, and the 27.5-inch wheels offer nimble handling on the trails.
– Carrera Vengeance
For those on a tighter budget, the Carrera Vengeance is an excellent entry-level mountain bike that doesn't compromise on quality. It features a durable aluminum frame, Suntour XCE suspension fork with 100mm travel, and mechanical disc brakes for reliable stopping power.
The 24-speed Shimano drivetrain and Kenda tires make it an ideal choice for beginner mountain bikers.
• Carrera Mountain Bike Performance
Carrera mountain bikes are designed to offer reliable performance at an affordable price, and many users have praised their bikes for their durability and ride quality. They may not be the lightest or have the most high-tech components, but they are built with quality materials and are suitable for various riding situations.
I recommend Carrera mountain bikes, especially the Vulcan and Kraken models, to intermediate riders looking for dependable and versatile bike. They can handle challenging terrain, and their components are sufficient to ensure enjoyable and trouble-free rides.
Entry-level riders would benefit from the Carrera Vengeance, which offers an excellent introduction to mountain biking without breaking the bank.
• Pros and Cons
Let's take a quick look at some of the pros and cons of Carrera mountain bikes:
– Pros
Affordable price point
Quality components for the price
Suitable for a range of riders, from beginners to intermediate
Durable and built to last
– Cons
Not as lightweight as some more expensive brands
Limited range of models compared to other manufacturers
May require upgrades for more advanced riders
• Conclusion
Carrera mountain bikes are a good choice for those who want a reliable and affordable option. Their range of models caters to various riders' needs and preferences, and their bikes offer dependable performance on the trails.
While they may not be the lightest or most feature-packed mountain bikes on the market, their quality components and durable construction make them a worthy consideration. If you are new to mountain biking or are an intermediate rider looking for a versatile and budget-friendly bike, Carrera mountain bikes could be just what you need.
For more information on Carrera bikes, visit the official Halfords website.
Evaluating Carrera Bikes for Mountain Biking Performance
There is no denying that mountain biking is an exhilarating and adventure-filled sport. If you're a mountain biking enthusiast or a newbie looking for a suitable bike, consider Carrera bikes.
Carrera is a well-known brand that offers a variety of affordable options for different cycling purposes. So, are Carrera bikes good for mountain biking?
• Carrera: A Brief Overview
Carrera is a popular bike brand that designs and manufactures affordable yet high-quality bicycles for the UK market. Owned by the retail giant Halfords, Carrera bikes are known for their durability and accessibility, making them an enticing choice for many cycling enthusiasts.
– Carrera Mountain Bikes: A Look at the Range
Carrera offers a diverse range of mountain bikes catering to beginners and experienced riders. Some of their popular models include:
Carrera Vengeance: A versatile option suitable for everyday use and off-roading adventures
Carrera Hellcat: Designed for those who enjoy trail riding, featuring a sturdy chassis and efficient suspension
Carrera Kraken: A high-performance mountain bike ideal for long-distance rides and racing
– Frame Material for Carrera Mountain Bikes
Most Carrera mountain bikes come with either aluminum or steel frames. Aluminum frames are lightweight, which positively impacts your riding performance, particularly when tackling uphill trails or navigating rough terrains.
On the other hand, steel frames are more resilient and known for their durability. However, their robust construction can make the bike feel significantly heavier, affecting your agility and mobility, especially for beginners.
– Suspension: Hardtail or Full Suspension?
Carrera mountain bikes mostly come in hardtail versions with a front suspension fork. The front suspension offers cushioning and absorbs shock, making riding on rough or uneven terrain more comfortable. Hardtail bikes are easier to maneuver and require less maintenance than full-suspension bikes.
On the other hand, full-suspension bikes are equipped with a rear shock absorber and a front suspension fork. This design provides more cushioning and makes for a smoother ride, particularly when riding downhill or over obstacles.
However, full-suspension bikes are more expensive and require regular upkeep, which may not be ideal for those on a tight budget or someone just starting mountain biking.
– Gearing System and Brakes on Carrera Mountain Bikes
A good mountain bike needs a reliable gear system to tackle different terrains and provide an efficient ride. Carrera bikes typically come with a 7, 8, or 9-speed rear cassette, paired with 3 chainrings in the front. This translates to a range of 21 to 27 gears. The range of gears provides flexibility, allowing riders to find the right gear ratios for various types of terrain.
Regarding brakes, Carrera mountain bikes often feature mechanical or hydraulic disc brakes. Both brakes provide ample stopping power and control in various riding conditions. Hydraulic disc brakes offer more modulation and require less maintenance, but they may be pricier than mechanical ones.
• Are Carrera Mountain Bikes a Good Choice?
Carrera bikes are a decent choice for those new to mountain biking or looking for an affordable option. While they may not boast high-end components in pricier models, Carrera bikes offer excellent value for money. If you prioritize durability, accessibility, and a reasonable price point, then Carrera mountain bikes might be the right choice.
Remember that Carrera bikes are most suitable for light to moderate trails and off-roading. They might not be ideal for tackling very rough terrains or technical descents, but they can still be a great starting point for your mountain biking journey.
Here are a few recommendations based on personal experience:
Carrera Vengeance is a suitable choice for beginners who need a versatile and functional bike for light trails and daily use
Carrera Hellcat is perfect for recreational trail riders looking for a more robust mountain bike
Carrera Kraken is an excellent option for those who already have some experience in mountain biking and plan to participate in races or long-distance rides
In conclusion, if you're searching for an affordable and reliable mountain bike, Carrera could be a good choice. While their bikes might not have all the bells and whistles of pricier models, they provide a great starting point for new riders or a budget-friendly option for experienced ones.
Lastly, it is essential to consider your specific needs, preferences, and budget when selecting the right mountain bike. If you require more information or advice, you can visit IMBA (International Mountain Biking Association) for a wealth of information and resources about mountain biking, including selecting the right bike for your requirements.
Assessing the Quality of Carrera Bicycles
• Introduction to the Carrera Bike Brand
Carrera is a popular bike brand known for producing high-quality bicycles at affordable prices. With excellent craftsmanship and dedication to rider performance, Carrera bikes have become a popular option for cyclists of all levels seeking a reliable and enjoyable cycling experience.
• Comfort and Design of Carrera Bikes
Carrera bikes are specifically designed with rider comfort in mind. The ergonomic design of the frames and saddles ensures that riders stay comfortable throughout long rides. Carrera also offers a wide range of frame sizes, meaning cyclists of all heights can find a suitable fit.
– Frame Material
Carrera bikes are primarily available in aluminum or steel frames, providing cyclists a lightweight yet durable option. Aluminum frames are typically lighter and offer a smoother ride, while steel frames provide more strength and sturdiness for off-road adventurers. These two materials ensure that Carrera bikes cater to casual riders and seasoned cyclists.
Here's a useful link on frame materials and their benefits
– Suspension System
A pivotal aspect of comfort in cycling is the bike's suspension system. Carrera offers both hardtail and full-suspension bikes to cater to varying rider preferences. Hardtail bikes have a suspension fork at the front, providing only shock absorption for the front wheel. This kind of suspension is ideal for beginner or intermediate cyclists who spend most of their time on roads or mild trails.
In contrast, full-suspension bikes have a suspension system for both the front and rear wheels, providing a smoother ride through bumpier terrain. These bikes are ideal for cyclists who explore off-road trails and seek a more adventurous cycling experience.
• Performance and Handling of Carrera Bikes
The performance and handling of a bike are essential factors for any cyclist, regardless of skill level or preferred terrain. Carrera bikes have consistently provided a reliable and enjoyable riding experience due to their high-quality components.
– Gears and Brakes
One key aspect of a bike's performance is its gearing and braking systems. Carrera equips their bikes with quality components, such as Shimano derailleurs, ensuring smooth gear transitions and optimal performance. Additionally, Carrera bikes typically feature disc brakes for superior stopping power in various weather conditions.
– Wheels and Tires
Carrera bikes are designed with top-notch wheels and tires, providing excellent traction and stability on various surfaces. The brand offers a variety of wheel sizes and tire types to cater to different riding preferences, such as mountain biking, road biking, or hybrid cycling.
• Durability and Reliability of Carrera Bikes
Carrera bikes are crafted using high-quality materials and components, ensuring they are durable and well-built. These bikes are built to withstand regular use, ensuring cyclists can rely on their Carrera bike for many future rides and adventures.
Moreover, Carrera offers a warranty on their frames and components, providing buyers with added confidence in the bike's durability and the brand's commitment to customer satisfaction.
• Value for Money
Carrera bikes are known for being affordable in cycling while not sacrificing quality or performance. Carrera caters to riders of all budgets with a wide range of models available at varying price points.
It is essential to consider your specific cycling needs when determining the value of a Carrera bike. For example, if you predominantly ride on roads and paved bike paths, a Carrera road bike or hybrid model may be more suitable and offer greater value for your money compared to a mountain bike.
• Personal Experience and Recommendation
As an experienced cyclist, I have been able to ride various Carrera bike models. From my experience, I can confidently say that Carrera bikes offer excellent performance, durability, and value for money.
I highly recommend the Carrera Valour, an affordable entry-level mountain bike with excellent performance and durability for riders just starting their cycling journey. The Carrera Crossfire is an excellent hybrid choice for those who enjoy more leisurely rides on paved surfaces, providing a comfortable ride and convenient features such as a built-in pannier rack.
In conclusion, Carrera bikes are undoubtedly worth considering for cyclists seeking reliable and enjoyable riding experiences without breaking the bank. With various models available to cater to different rider preferences, you will surely find a Carrera bike that suits your individual cycling needs.
Top Mountain Bike Brands: Finding the Best Option
When choosing the perfect mountain bike, the brand can play a crucial role in making the right decision. Each brand offers a unique combination of build quality, performance, and innovation that may appeal to different riders.
• Specialized: Leading the Pack
Specialized is a well-established brand in the world of mountain biking, known for delivering high-quality and technologically advanced bikes. Their lineup caters to a wide spectrum of riders, from beginners to professionals. The company has built its reputation through constant innovation and a drive for perfection.
Their most popular models include the Stumpjumper and the Enduro series, catering to trail and enduro riders.
– Specialized: Passionate About Perfection
Specialized focuses on designing bikes with great performance, comfort, and durability. They invest heavily in research and development, consistently pushing the boundaries of what is possible in mountain bike technology.
In addition to its bike design innovations, Specialized has shown its commitment to supporting the mountain biking community through initiatives like its Rider-First Engineered philosophy.
• Trek: Reliable All-Rounder
Trek is another top contender in the mountain bike world, offering various options suitable for various skill levels and terrains. Known for their dependability and stellar customer support, Trek has earned a loyal following among mountain bikers.
– Trek: Designed for Performance and Comfort
Trek's mountain bike range offers everything, from hardtail cross-country models to full-suspension bikes designed for enduro and downhill racing.
Their commitment to quality and innovation is evident in their lineup, which features advanced technologies like the Active Braking Pivot (ABP) and the Re:aktiv shock for improved suspension performance.
• Santa Cruz: Refined Performance
Santa Cruz is a boutique brand that offers a range of premium-quality mountain bikes. Known for their sleek design and outstanding attention to detail, Santa Cruz bikes appeal to those who live and breathe mountain biking.
– Santa Cruz: Dedicated to Quality Craftsmanship
Each model in the Santa Cruz lineup is thoughtfully designed and produced with the finest materials, ensuring riders experience top-tier performance. Their high-end models, such as the Bronson and the Hightower, are considered among the best in suspension technology and overall experience on the trail.
• Giant: Value Without Compromise
As the world's largest bike manufacturer, Giant has the advantage of scale when offering quality mountain bikes at more accessible price points. Despite being more affordable, Giant does not skimp on technological innovation, ensuring their bikes are reliable and well-equipped to handle the toughest terrains.
– Giant: Striking the Perfect Balance
Giant's mountain bike lineup strikes a desirable balance between quality and affordability. With models like the Trance and the Reign, Giant offers excellent performance at a more approachable price point, allowing more riders to experience the thrill of mountain biking.
• Yeti: The Cult Classic
Yeti is a brand that has earned a cult-like following among mountain bike enthusiasts. With a strong heritage in racing, Yeti bikes are known for their incredible performance and unmatched handling on the trail.
– Yeti: A Breed Apart
Yeti's commitment to pushing the boundaries of mountain bike design is evident in their bikes, such as the SB130 and the SB150. Combining their proprietary Switch Infinity suspension technology with a focus on quality and performance, Yeti bikes offer a unique riding experience.
• Closing Thoughts: Choosing the Best Mountain Bike Brand
In conclusion, determining the best mountain bike brand ultimately comes down to personal preference and the factors most important to you as a rider. Each brand in this article offers a unique design, innovation, and value proposition.
For those who prioritize technological advancement and performance, Specialized and Trek are hard to beat. Santa Cruz appeals to riders looking for refined craftsmanship and attention to detail, while Giant caters to those seeking excellent value for money. Lastly, Yeti offers an unparalleled riding experience steeped in racing heritage.
As a mountain biking enthusiast, I recommend taking the time to research and test-ride bikes from each of these top brands. This hands-on approach allows you to experience the nuances and characteristics that make each brand special and ultimately helps you decide when to choose the best mountain bike brand for your needs.
Remember, the most important factor in finding the perfect mountain bike is how it feels and performs for you on the trail. By exploring the offerings from these top mountain bike brands, you will surely find the bike that best matches your needs, preferences, and passion for the sport.
Quality Frames: What Sets Carrera Mountain Bikes Apart
Carrera mountain bikes boast frames built in the same factory as some of the world's most respected cycling brands, such as Specialized and Giant. This shared manufacturing base guarantees a similar level of durability and quality across brands.
– Aluminum Frame: Light and Resilient
The frame, which is the heart of any bike, determines its core strength and durability. Carrera mountain bikes predominantly feature aluminum frames, striking a perfect balance between weight and durability.
This lightweight quality makes the bikes easy to maneuver while, at the same time, ensuring they withstand heavy usage.
– Carbon-Bladed Forks with Alloy Steerer: Superior Comfort Guaranteed
The biking experience on a Carrera mountain bike is further optimized through its carbon-bladed forks and alloy steerer supports. These aid in absorbing shocks from bumpy terrain, providing reduced vibration and a comfortable riding experience.
– Smooth Gear Switch with Shimano Gearing System
For smooth, consistent cycling, Carrera mountain bikes employ the reliable Shimano gearing system. This offers seamless gear changes, refining your ride further, especially over challenging terrains.
– Reliable Braking Systems: Enhancing Biking Safety
Safety is paramount in biking. Therefore, Carrera mountain bikes are equipped with a dependable braking system. This system functions optimally under different weather conditions, giving you control of your ride, always.
• Wide Tires: More Contact, More Stability
Carrera mountain bikes are fitted with wide tires, significantly improving ground contact and stability. This feature is particularly advantageous on off-road trails where stability is key.
– Versatile Price Range: Catering to Every Budget
There are various models and prices when it comes to Carrera mountain bikes. Depending on your budget and requirements, you can find a model that offers the value you seek without necessarily breaking the bank.
– Some Downsides to Consider
As with any product, Carrera mountain bikes do have a few disadvantages. These include a bit of an increase in friction due to wide tires, a steep price for high-end models, and potential additional costs for replacement parts resulting from wear and tear over time.
– About Carrera: More Than Just a Bike
A brand under the umbrella of Halfords, Carrera offers a range of bikes for every rider. From entry-level road bikes to top-tier mountain bikes, you can always find a model that resonates with your biking preference.
– Choosing Your Carrera Mountain Bike: A Brief Guide
When selecting a Carrera mountain bike, you need to consider aspects such as size, the bike's strength and weight, suspension quality, and the specific type of mountain bike suitable for your typical riding terrain and style.
The National Institutes of Health provides a comprehensive guide to help you with bicycle fit and related health aspects.
In conclusion, Carrera mountain bikes blend quality, comfort, and reliability in their designs, offering a worthwhile option for biking enthusiasts. Whether you're seeking an occasional leisure tool or a hardcore off-road companion, Carrera offers a range that you can explore.
• Carrera Mountain Bikes: A Blend of Unique Design and Comfortable Rides
A distinct and noteworthy feature of Carrera mountain bikes lies in their unique design. The innovative design ensures a comfortable ride with smooth gear transitions. This combination of comfort and functionality sets Carrera bikes apart from the competition.
• Frame and Fork Material Enhances Riding Experience
Carrera mountain bikes showcase exceptional craftsmanship. The frames are made from refined aluminum coupled with high-tensile steel forks. This combination provides a compelling blend of smooth ride and optimal control. The use of these materials contributes to the bike's reliability and longevity.
• Comfort Unparalleled with Carbon Bladed Forks and Alloy Steerers
Agni ergonomics lie at the core of Carrera mountain bike design. Features such as carbon-bladed forks and alloy steerers are a testament to this fact. These aspects enhance comfort, making Carrera bikes ideal for long and challenging rides.
• Shimano Gearing System: Smooth Gear Transitions
Perhaps the standout feature of Carrera mountain bikes is their smooth gear transition, courtesy of their Shimano gearing system. The system is designed for precision and quick changes, making it ideal for tackling steep slopes and diverse terrains.
• Lightweight Frames: Uphill Riding Made Easier
The lightweight frames are a notable feature of these bikes. These frames, predominantly made of aluminum, make uphill rides a breeze. Moreover, aluminum frames provide additional protection, ensuring your bike withstands the occasional bumps and falls.
• Broad Tires for Stability on Rocky Terrains
When it comes to stability on bumpy, rocky terrains, Carrera mountain bikes' wide tires are up to the task. They offer a comfortable and balanced ride, making it easier to maneuver on challenging paths.
• Effective Braking System: Reliable in All Conditions
An efficient and reliable braking system is critical for any mountain bike. Carrera understands this and equips their bikes with an advanced braking system, reliable even in rainy conditions. This gives you the assurance of a safe ride irrespective of weather conditions.
• Affordability: A Carrera Hallmark
One of the Carrera mountain bikes' distinct features is their affordability. Despite their diverse features, they offer great value for money. Therefore, if you're looking for a feature-packed bike that doesn't break the bank, Carrera should be your first choice.
• Diverse Models to Suit Different Riders and Terrains
Whether you're a road biker or a leisure cyclist, Carrera has something for you. They offer a variety of models designed for diverse riders and terrains. This inclusivity makes Carrera bikes an appealing choice for many riders.
• Notable Limitations
Despite the outstanding features, Carrera mountain bikes have their fair share of limitations. The hefty tires add weight to the bike and increase friction.
Additionally, compared to smaller brands, Carrera bikes may be deemed expensive. Owning a Carrera bike may also lead to additional maintenance costs, given their particular requirements.
• An Excellent Choice for Different Riders and Terrains
Despite the minor drawbacks, Carrera mountain bikes come highly recommended. Their outstanding features, affordable prices, and wide range of models make them ideal for various riders and terrains. If you're considering a mountain bike, Carrera is a brand worth considering.
• Maintenance Tips for Carrera Bikes
While Carrera bikes are designed for longevity, regular maintenance enhances their durability. The University of Colorado Boulder has an excellent guide on basic bike maintenance that you may find beneficial. It's always promising to invest in proper maintenance to enjoy the pleasant rides Carrera bikes offer.
As an experienced rider, I highly recommend Carrera bikes for their unique features and affordable prices. Despite the limitations, the advantages outweigh the drawbacks, making Carrera a prime mountain bike choice.
– The Mechanics Behind Cookies and Data Processing
Cookies and data processing are tools used incessantly by various digital platforms, and understanding their usage is crucial for the modern Internet user.
– The Functionality of Cookies
Cookies function as small data files storing and accessing information on users' devices. They work as vital utility tools for websites to enhance user experience. Each time a user lands on a website, it sends cookies to the user's device, storing information on their browsing activities.
This allows the website to remember the user's preferences and activities on subsequent visits, thereby offering a more seamless and personalized experience.
– Cookies and Personalized User Experience
A primary reason for using Cookies is the generation of personalized ads and content for customers. These ads or content are usually based on browsing history or personal preferences stored in cookies.
Websites also use them for ad and content measurement, further improving your overall browsing experience. These strategies allow websites to gauge audience insights effectively and assist them in product development as well.
– Unique Identifier: A Key to User Information
At the root of these personalized experiences is the unique identifier, a piece of code stored in a cookie that helps track user activities and preferences. This identifier lets websites remember users' actions, making future browsing faster and more personalized.
– Data Processing without Explicit Consent
Certain partners may process users' data without explicitly asking for their consent. This practice is considered permissible if it is justified as part of their legitimate business interest. However, it's always recommended to have a proper understanding of these activities and their purposes.
– Vendor List: A Source of Transparency
As a user, its highly beneficial to review the vendor list provided by digital platforms. Doing so helps you understand the purposes for which partners believe they have a legitimate interest in processing data.
You can also object to this data processing if you find any anomalies or if you feel particular data processing activity doesn't cater to your own interest.
– Consent: Scope and Effect
User consent is a fundamental element underpinning the concepts of data collection and processing. It is important to note that the consent provided by any user is specific to the particular website or platform from where the data is collected.
This means the consent has no bearing on the data processing of other platforms, protecting a user's privacy rights across multiple digital domains.
– Empowerment through Privacy Settings
As a user, you have the right to change your settings or withdraw your consent to data collection at any time. You can do this by visiting the privacy policy accessible from the home page of the respective website. This gives you a certain level of control over what data is collected and processed.
– Conclusion
Knowledge about cookies and data processing is a must for Internet users. It empowers you to have control over your data and understand how it's used.
For more detailed insights into data privacy laws, you can visit the Federal Trade Commission's website, an acclaimed non-commercial .gov site that offers further reading on the topic.
Carrera Vengeance Mountain Bike: A Detailed Review
– Notable Bike Specifications
The Carrera Vengeance Mountain Bike stands out from the crowd due to its remarkable specifications. It boasts a 22″ frame, 24-gear SRAM shifters, and Tektro mechanical disc brakes. These high-quality components ensure reliable and efficient performance during rides.
The disc brakes guarantee smooth and effective stopping, even in challenging weather conditions. Moreover, the 24-gear shifters provide diverse options for tackling different terrains.
– Superior Construction and Design
The construction of the Carrera Vengeance employs superior techniques and materials, contributing to its high praise. Besides the sizeable 22″ frame, the mountain bike has a 6061 alloy frame. This lightweight structure provides remarkable strength without weighing you down on your rides.
Moreover, the bike leverages Suntour suspension. This feature ensures a smooth and comfortable ride, irrespective of the bumps and uncertainties common with mountain terrains.
– User Experience: Praise and Criticism
Consumer feedback is essential in evaluating the performance of a mountain bike. The Carrera Vengeance has garnered a lot of praise for its solid construction. Most riders appreciated its ability to handle rough terrains and jumps without compromising the structure's integrity.
However, no product is without its critics. A minority of Carrera Vengeance riders have aired their grievances on its gear-shifting capabilities, particularly at high speeds. While this is a slight drawback, bear in mind that this issue may be subject to individual riding styles and the external conditions during the ride.
– Performance: What Makes it Recommendable?
Given the robust and superior construction coupled with the noteworthy specifications, the Carrera Vengeance Mountain Bike is highly recommendable. It strikes the difficult balance of providing high-end functionality, robust construction, and an impressive aesthetic design.
Its overall performance on various terrains has proven to be top-notch. This bike can handle different trails expertly, making it an excellent choice for both novice and experienced riders.
– What Does the Cycling Community Say?
The Carrera Vengeance Mountain Bike is not just recommended by novice riders but also by individuals who are well-acquainted with the intricacies of different bike models.
It has garnered positive reviews in several cyclist's bulletins and forums. It is no surprise that it is a favorite choice for individuals seeking performance and design in one package.
• The Verdict
From personal experience, I can confirm that the Carrera Vengeance Mountain Bike is an excellent purchase. Whether it is the smooth gear transmission, effective brakes, or the eye-catching design, this bike checks all the right boxes.
Granted, few users have reported facing challenges with gear shifts at high speeds, but the overall feedback is overwhelmingly positive.
Despite minor drawbacks, the Carrera Vengeance remains a top pick for those seeking a solid mountain bike that delivers uncompromised performance and a comfortable ride. It is a practical investment that supports both recreational and intense cycling experiences while satisfying the desire for a sleek aesthetic design.
The Popularity of Carrera Mountain Bikes Over The Years
For years, Carrera mountain bikes have gained remarkable preference from thousands of biking enthusiasts. This wide recognition is no surprise, considering that Carrera bikes have marked a reputation for their outstanding reliability and high-quality construction.
• Exceptional Comfort with Carrera Mountain Bikes
What sets Carrera mountain bikes apart is their unmatched level of comfort. The bikes come equipped with carbon-bladed forks and alloy steerers. These features provide the rider with a smooth and bump-free ride even on rough terrains, a significant factor contributing to their widespread popularity.
• Smooth Transition with Shimano Gearing System
To ensure smooth and easy gear changes, Carrera mountain bikes incorporate a Shimano gearing system. This seamless transition between gears further contributes to the comfortable ride, ensuring good performance in different land topographies.
• Reliable Braking System for All Weather Conditions
Another exceptional feature of Carrera mountain bikes is their braking system. Regardless of the weather conditions, be it rain or shine, the brakes provide consistent performance, assuring rider safety at all times, especially on tricky downhill slopes.
• Strong Grip and Stability with Wide Tires
Reinforcing their versatility, Carrera mountain bikes are equipped with wide tires and large wheels. This feature results in a stronger grip, ensuring stability when biking on different surfaces. Whether on gravel tracks or muddy trails, these bikes ensure excellent control and maneuverability.
• Lightweight Construction Ideal for Racing
Compared to other mountain bikes on the market, Carrera bikes boast a lightweight construction. This makes them an excellent choice for racing, enabling riders to achieve high speeds without compromising on control and balance.
• Considerations: Disadvantages of Carrera Mountain Bikes
Despite the numerous advantages, Carrera mountain bikes have their downsides. Some users report experiencing high friction, more drag, and additional maintenance costs. However, these issues vary depending on usage and are generally manageable with routine bike care and maintenance.
• Choosing A Carrera Mountain Bike
When selecting a Carrera mountain bike, a few factors need to be taken into account. These include frame size, weight, suspension type, and the gearing system. Depending on your biking needs and preferences, these factors will help you make an informed decision.
• Carrera's Diverse Bike Range
While Carrera is well-known for their mountain bikes, they also offer a range of road, hybrid, and electric bike models. This vast variety assures that there's a Carrera bike suited for every rider, regardless of their riding style and preferences.
• Quality and Value with Carrera Bikes
Carrera bikes, in general, provide great value for money. They offer a good balance between quality and cost, making them particularly suitable choices for beginners and intermediate riders.
• Other Top Mountain Bike Brands to Consider
While Carrera has been a favorite choice among biking enthusiasts, other reputable mountain bike brands are also worth your attention. These include Specialized, Trek, Santa Cruz, Giant, and Yeti. Each brand offers unique features and advantages that cater to different sets of riders.
As per the Consumer Report, a non-profit organization, choosing the best mountain bike brand boils down to personal preference and the specific needs of the rider.
In essence, Carrera mountain bikes provide a combination of quality, comfort, and performance that few other brands can match. Therefore, whether you're a newbie or a seasoned rider, considering a Carrera mountain bike could be well worth your time and investment.
History and Reputation of Carrera Mountain Bikes
Carrera is a brand that has established its strength and durability in the cycling industry through more than a quarter-century of experience.
Ranging from amateur bikers to well-experienced riders, Carrera mountain bikes have become significantly popular due to their reputation for producing rugged and quality products.
• A Range of Models for Diverse Riding Styles
Carrera mountain bikes acknowledge the fact that bikers have different riding styles and preferences. Thus, the brand offers a diverse range of models suited for different riders, whether one prefers trail riding or racing. This helps riders to find their perfect match without compromising comfort and speed.
• High-Quality Construction of Carrera Mountain Bikes
Carrera pays detailed attention to the quality of their product. Known factually, the frames of Carrera mountain bikes are manufactured in the same factory as Specialized and Giant frames.
Take the International Mountain Biking Association's word for it, and a quality frame forms the basis of a good bike. This allows Carrera mountain bikes to ensure a high-level construction that is sturdy and durable.
• A Comfortable Riding Experience
Carrera places special emphasis on comfort for their riders. Their mountain bikes feature components such as carbon-bladed forks and alloy steerer support to reduce vibration, providing a comfortable experience for riders.
This is a significant feature because as riders, we want to not only reach our destination but also enjoy the ride.
• Updated Modern Design
Carrera always stays in accordance with time and trends. The brand has updated the design of its mountain bikes to ensure aesthetically pleasing and modern designs. The sleek design of Carrera mountain bikes not only gives the rider a sense of satisfaction but also adds an element of style.
• Reliable Braking System
Mountain biking often requires quick and effective stopping. The Carrera mountain bikes score high in this aspect, and their reliable braking system provides excellent performance in all weather conditions. This feature gives riders the confidence and enhances their safety.
• Enhanced Stability with Wide Tires
The wide tires of Carrera mountain bikes enhance contact with the ground. This aids in providing improved balance and increased stability for the rider. It is noteworthy that a balanced ride reduces the risk of accidents, which makes Carrera a reliable choice.
• Lightweight for Uphill Riding
Carrera mountain bikes are known for their lightweight design. This makes them an excellent choice for uphill riding, making the challenging task of uphill cycling much easier. With a lighter frame, the rider can pedal with less effort.
• Value for Money
While certain models of Carrera mountain bikes may be priced higher, they still offer good value. When compared to higher-end brands, Carrera sustains a competitive position in the market while ensuring quality.
When you invest in a Carrera mountain bike, you're paying for longevity and durability, which is worth your money.
• Factors to Consider When Choosing a Carrera Mountain Bike
Choosing the right mountain bike involves consideration of several key factors. Frame size, weight, suspension quality, and the specific type of mountain bike best suited to your needs are all key elements.
These factors are important to ensure that the bike fits your body and riding style. I'd recommend this useful guide provided by the REI Co-op, explaining these factors in detail to help you make an informed choice.
In summary, Carrera mountain bikes provide an integrated solution for mountain biking needs with their diverse range, high-quality construction, comfortable ride, modern design, reliable braking system, enhanced stability, lightweight frame, and great value for money.
As an experienced rider and industry professional, I can confidently say that investing in a Carrera mountain bike is a decision you won't regret.
Distinctive Design of Carrera Mountain Bikes
The uniquely designed Carrera mountain bikes immediately catch the eye with their distinctive and attention-grabbing features. It's a blend of sleek design and robust functionality that speaks volumes about the brand's commitment to providing both aesthetically pleasing as well as performance-oriented bicycles.
• Carrera Lightweight Aluminum Frames
The frames of Carrera mountain bikes are crafted from lightweight aluminum. This construction results in a smooth riding experience and excellent control, contributing to the overall performance of the bike, no matter the terrain.
Aluminum is praised by cyclists worldwide for its optimal strength-to-weight ratio, providing essential durability without compromising maneuverability.
• Emphasizing Comfort with Carrera Bikes
At Carrera, comfort is a top priority. The brand equips these mountain bikes with carbon-bladed forks and alloy steerers designed to reduce vibration and absorb shocks on rough trails.
This feature plays an essential role in ensuring riders can enjoy extended biking activities without bearing the brunt of a rough road underneath.
• Shimano Gearing System: Smooth Gear Shifts
The Shimano gearing system integrated into Carrera mountain bikes ensures easy and smooth gear transitions. As one of the leading bicycle component manufacturers, Shimano is renowned for its precision and reliability.
This system promises high-speed performance and effective adaptability to varied outdoor biking conditions.
• Lightweight Carrera Mountain Bikes
Carrera mountain bikes are engineered to be lightweight, making them an ideal choice for uphill rides. This design feature allows bikers to navigate steep terrains with ease.
The reduction in weight considerably decreases the amount of effort needed to pedal uphill, ensuring a seamless and enjoyable biking experience.
• Wide Tires for Stability
These mountain bikes sport wide tires, enhancing stability on bumpy and rocky terrain. Wide tires also contribute to greater traction and grip, providing a safer biking experience, particularly for beginners who may find navigating rough natural terrains challenging.
• Efficient Braking System
An efficient and reliable braking system is integral to any mountain bike, and Carrera is no exception. Carrera mountain bikes have been designed to ensure optimal braking performance under any weather condition, assuring rider safety at all times.
• Affordability of Carrera Mountain Bikes
Despite their impressive features and superior design, Carrera mountain bikes are known and appreciated for their affordable price range. This competitive pricing strategy contributes significantly to making them a popular choice among cyclists seeking a high-quality, well-designed bike without paying premium prices.
• Diverse Models to Cater to Different Needs
Carrera offers various models of mountain bikes. Included in the impressive line-up are the Vengeance, Hellcat, Valour, Vulcan, and Vendetta.
Each model comes with unique features and specifications to cater to an array of rider preferences and needs. This variety ensures that there is a Carrera mountain bike suited to any rider and their individual needs.
• Range of Bikes for Different Terrains
In addition to mountain bikes, Carrera offers a range of bikes suitable for different terrains. These include hybrid bikes, road bikes, and leisure bikes, each designed with the same level of attention to detail and the same commitment to quality and performance.
• Few Drawbacks of Carrera Mountain Bikes
Despite their numerous benefits, it would be remiss not to mention a few drawbacks. The added weight and high friction of the wide tires, while great for stability, tend to require more pedal thrust compared to narrow tires.
Similarly, the relatively higher prices compared to other brands may deter some prospective buyers. Furthermore, there may be some potential for additional maintenance costs for parts such as tires, saddles, and brakes.
• Outstanding Performance Despite Drawbacks
Nevertheless, despite these minor drawbacks, it's undeniable that Carrera mountain bikes hold their own in performance and value. They are highly regarded in cycling communities, providing excellent value for their price.
Justifying their cost with exceptional design and features, these bikes undoubtedly remain a great investment for any avid biker.
Specific Models of Carrera Mountain Bikes
Despite being highly renowned for their excellent quality and performance, Carrera mountain bike models vary greatly. Every model, from the entry-level Carrera Vengeance to the top-tier Carrera Fury, provides riding experiences and features that cater to different types of bikers.
The Carrera Vengeance, for example, is built with simplicity and is suitable for those new to mountain bike riding. The bike combines a lightweight frame with robust mechanics to offer a smooth riding experience.
On the other hand, the Carrera Fury is a pro-grade bike that boasts higher-quality components, making it a more suitable choice for advanced riders.
• Disadvantages of Carrera Mountain Bikes
While the Carrera brand presents remarkable features and benefits, it also comes with its set of drawbacks. One notable disadvantage is weight, with Carrera mountain bikes tending to be on the heavier side, especially when compared to other brands in the same price range.
This can potentially affect agility and maneuverability, particularly over steeper terrain.
Another limitation with Carrera bikes can be noticed in their specification. The bikes are lower-spec compared to more expensive alternatives. They still offer good performance but might not satisfy performance-hungry riders and those intending to use them for higher-end professional biking.
• Choosing a Carrera Mountain Bike Based on Personal Preferences
Choosing a Carrera mountain bike should reflect your personal preferences and riding style. If you frequent flat trails and smooth surfaces, an entry-level Carrera bike with its basic suspension forks will serve you well.
However, for challenging terrains, a higher-end model featuring advanced shock absorption systems like the Carrera Titan is more suitable.
Remember that the comfort provided by the bike is of utmost importance. For instance, if you have a taller build, opt for a bike with a larger frame size for optimal comfort. It is also critical to have the bike professionally fitted to your dimensions for a safer and more comfortable ride.
• Range of Carrera Mountain Bike Prices
Carrera mountain bikes offer a wide price range to cater to different budgets. Most entry-level bikes, like the Carrera Vengeance, typically cost below $400, making them an affordable option for beginners.
Mid-range models like the Carrera Titan can go as high as $800, owing to their higher specs and superior performance capacities. On the other hand, the upper-tier Carrera Fury can set you back over $1000. Despite the high price, they provide excellent value for money with pro-level features and components.
It's also important to remember that prices can vary based on retailers and any additional customization.
• Customer Reviews and Testimonials on Carrera Mountain Bikes
Customer reviews and testimonials are an invaluable source of information when considering the purchase of a Carrera mountain bike. Most Carrera bike owners have showered praises on these bikes for their durability and exceptional off-road capabilities.
However, it's also crucial to consider the critical reviews. Some owners have mentioned issues with weight and lower-spec components, echoing the earlier points on disadvantages.
Top Cycle Shops, a well-respected information source in the biking community, provides comprehensive reviews and customer testimonials on various bike brands, including Carrera. You can read about others' experiences and make a more informed choice before investing in a bike.
Ultimately, Carrera mountain bikes, with all their variations, strengths, and weaknesses, have a lot to offer to the biking community.
Bearing in mind the vast range of models, advantages and disadvantages, possible price ranges, and customer reviews will certainly help you choose the bike that best suits your needs and preferences.
The Popularity and Affordability of the Carrera Brand
As a respected brand in the world of cycling, Carrera has carved out a satisfactory niche for itself, especially among budget-conscious riders. The company is lauded for combining affordable pricing with competitive specifications, thus providing a unique biking experience.
• Value for Money with Carrera Bikes
When you invest in Carrera bikes, the key thing you are investing in is the impeccable value for money. These bikes are known for their reliable performance and durable construction.
They may not be the priciest on the market, but they don't cut corners with their quality. Their lower price point, combined with their high-quality construction and performance, gives them an edge over several other brands in the market.
• Variety of Models and Types to Choose From
Carrera doesn't cater to just one kind of cyclist. It understands that riders have different preferences and keeps this need in mind while designing their range. Road bikes? Check. Mountain bikes? Certainly. Youd also find top-notch hybrids and folding bikes that fit your specific needs and riding disciplines.
• Ensuring a Fit for All Riders
One of the hallmarks of this brand is that it takes riders of all heights into consideration. Carrera bikes come in varying frame sizes, which allows riders of all statures to find a bike that suits them the best.
Whether you are on the taller side or on, the shorter end of the spectrum, rest assured there will be a Carrera bike that fits you perfectly.
• Incorporating Technological Innovations
Innovation is key in Carrera's creations. The brand is known for integrating advanced technology and features into its bikes. These include carbon-bladed forks, which help reduce road vibrations, and Shimano drivetrains, which allow for smooth gear transitions.
Such innovation only enhances the riding experience, whether it's for commuting, leisure, or a thrilling mountain biking adventure.
• Warranty on Carrera Bikes
Customer satisfaction is at the forefront of Carrera's priorities. To ensure this, Carrera bikes come complete with a warranty on frames and components. This not only gives buyers peace of mind but also reinforces the company's commitment to quality.
• Carrera's Presence in the UK Market
Carrera's robust presence in the UK cycling market has solidified over the years. The bikes can not only be purchased at all Halfords stores but are also available online, making the buying process comprehensive and user-friendly.
• Positive Reviews and Customer Satisfaction
Time and again, Carrera bikes have garnered positive reviews from customers and cycling enthusiasts alike. Their performance, durability, and overall value for money have been highly praised, further enhancing the brand's reputation in the market.
• Excellent Customer Support
Carrera's dedication to customer satisfaction doesn't end at sales. Any queries or issues you have during your Carrera bike ownership, the dedicated customer support team is ready and willing to assist.
• Regular Updates to the Product Line
To keep up with the latest trends and developments in the cycling industry, Carrera regularly introduces new models and updates to their lineup. This steady innovation not only keeps them competitive but also ensures their customers get the most updated biking technology and experience.
• Carrera's Strong Reputation and Heritage
With a heritage spanning over a quarter of a century, the Carrera brand has a reputation firmly grounded in its consistent production of quality bikes. This brand has a longstanding commitment to providing nothing short of excellence, a commitment that has seen it rise as a reliable name in the cycling industry.
Before making your decision on purchasing a Carrera bike, you can check this link to Sustrans, a UK-based non-profit organization that promotes cycling, walking, and public transport for a healthier life. There, you will find further insights into the cycling world along with numerous cycling routes that you can explore.
Carrera Vengeance E Mens Electric Bike – The Affordable Pick
Carrera, one of the trusted names in the cycling industry, caters to the economical segment of cyclists with its Vengeance E Mens Electric Bike. This sturdy and affordable e-bike integrates must-have features and adheres to Carrera's trademark quality.
– Design & Mechanism
Engineered with an aluminum frame, Vengeance E stays lightweight yet impressively strong. With the inclusion of 27.5 x 2.1 tires under its specification sheet, this e-bike ensures smoother rides across varying terrain. Also unique to Vengeance E, is the 1×8 drivetrain, allowing users to seamlessly switch between speeds.
This feature, paired with a Suntour Eco Rear Wheel Drive motor, ensures an exemplary ride experience. Further, the bike implements Tektro Mechanical Disc brakes, offering optimal stopping power with safety in mind.
– Power Assist and Range
Exclusively designed for the economically conscious cyclist, the Carrera Vengeance E introduces an electric power-assist system.
With an impressive output of up to 60Nm, this assistance system provides e-cyclists with an effortless ride experience. The range covers up to 40 miles, a testament to Carrera's long-distance specialization.
– Comfortable Rides Await
Vengeance E, much like its fellow Carrera bikes, emphasizes rider comfort. The near-upright bike position, coupled with a memory foam saddle, ensures a comfort-filled ride. The wide Kenda K1027 tires further amplify this experience, providing excellent traction and superior shock absorption.
– Fork and Terrain Friendliness
This e-bike stands out for its Suntour fork, complete with a 100mm travel capability. Consequently, vibrational disturbances are minimized significantly, ensuring a smooth e-bike ride. Vengeance E is a versatile companion for off-road riding and city commuting alike.
– Control, Safety, and Extra Features
The Carrera Vengeance E includes an SRAM 8-speed drivetrain integrated with Tektro Mechanical Disc brakes. With these two features in the mix, riders can enjoy unmatched control and reliable stopping power.
What's more, an OLED multifunction display and integrated remote come in handy, showcasing the bike's speed, battery level, and riding mode.
– Drawbacks and Overall Value
While Vengeance E manifests Carrera's commitment to quality and affordability, its lack of high-end components might seem less appealing to pro cyclists. Moreover, the added weight due to the battery and motor could present challenges when cycling without electric assistance.
Despite these drawbacks, the Carrera Vengeance E presents excellent value for money, proving a popular choice for budget-conscious off-road novices.
To learn more about bike components, this resource offered by Stanford University's cycling club can provide further insights.
• Carrera Vengeance E Mens Electric Bike – The Final Word
In conclusion, Carrera's Vengeance E Mens Electric Bike delivers a low-cost e-bike option. It combines a comfortable ride with a sensible design, forging a love relationship with outdoor explorers and daily commuters alike.
Its affordability and functionality make it the preferred choice for beginners venturing into the world of e-bikes.
– Selecting an Entry-Level Mountain Bike
I recently found myself on a quest to find the ideal entry-level mountain bike. The goal was to enable my wife, who isn't a cyclist, to accompany me on weekend rides. After intending to visit a few specialist shops, my options were significantly narrowed due to limited availability.
However, Halfords emerged as a beacon in my time of need. They had the Carrera Vengeance in stock, which was comfortably within our budget.
– Assessing Bike Details and Features
When deciding on a bike, it's essential not to be swayed by brand names alone but to look at the bike's design and components. In today's globalized world, bike production has become centralized.
With just a handful of factories churning out bikes for multiple brands, what truly distinguishes one bike from another often lies in the finer details.
For instance, the Carrera Vengeance carries Shimano Altus gears, similar to the forks on my current bike, suggesting a level of familiarity and consistency. The bike did, however, have mechanical brakes, which took me aback as I was initially hoping to get a model with hydraulic brakes.
Nevertheless, I was quick to reason that these mechanical brakes will likely perform better than the V-brakes found on other models.
– Intended Use and Selection Consensus
We plan to use this bike mainly for easy gravel trails. Given this use-case scenario, the Carrera Vengeance seemed like a sensible choice.
During my research, various users voted in favor of the tried-and-trusted Carrera Vengeance. One user suggested that the brakes on this model were probably Clarks, which he deemed reliable.
– Considering Other Options
During one such discussion, a user recommended the Carrera Vulcan, an upgrade featuring hydraulic brakes and a lockout feature on the forks. If we didn't plan on more technical off-road routes, the user suggested we could consider a rigid hybrid like the Carrera Subway 2.
– Utilizing Resources for Best Deals
To get a sense of the bike market and to stay updated with the latest stocks, some helpful users provided a link to sign up for stock updates from Halfords. This was beneficial in two ways. By signing up, I received a discount code that would reduce the price of any bike I ended up purchasing.
The user who recommended the Carrera Vulcan mentioned that they registered for these updates and got a discount code while they waited for the Voodoo Bizango.
– Test Riding and Final Decision
I acknowledged their advice and subscribed for the stock updates. Afterward, I had the chance to test-ride the Carrera Vengeance and the Voodoo Soukri. I found myself gravitating toward the Vengeance and decided to pick it up soon.
– Assembling the Bike
Having gotten this far, an experienced user advised against overlooking the assembly stage of the bike. This often-overlooked aspect can greatly impact the bike's performance and longevity.
Additionally, the user recommended having the bike independently checked or seeking compensation for any issues from Halfords.
– Comparing Brands
Engaging with this lively community of bikers, one user praised Halfords' offerings. He compared their quality to that of Decathlon, which boosted my confidence in my decision.
In conclusion, this endeavor to find an entry-level mountain bike has been quite an insightful journey! Please reference resources like Bicycle Guider for more detailed reviews on bikes.
• Carrera 27.5 Aluminum Hardtail Mountain Bike Overview
The Carrera mountain bike we're diving into today is a hardtail cross-country bike. This model boasts an aluminum frame, providing lightweight durability ideal for diverse terrains.
One of the more modest components of this bike includes its mechanical disc brakes, offering reliable stopping power and ease of maintenance.
• Price and Weight
Sporting a recommended retail price (RRP) of 360, this bike is reasonably priced for beginner to intermediate cyclists. It does come in at a hefty 14.5 kg in weight. Despite being on the heavier side, the weight is easily justified by the sturdy and reliable components it comes with.
• Key Features
The Carrera bike is equipped with an impressive hardtail suspension system, giving you 100mm of travel in the front to cushion bumpy rides. The bike employs a Suntour XCM fork, an effective suspension for taking on rough trails.
• Size and Drivetrain
The Carrera mountain bike features a 27.5 aluminum wheelset, adept at dealing with technical trails. The bike houses a 2×8 drivetrain paired with an Altus Shimano groupset, ensuring smooth and precise shifting between gears.
• Braking System
Mechanical disc brakes serve as the primary stopping mechanism of this bike. Despite being considered a lower-end choice compared to hydraulic brakes, mechanical disc brakes offer excellent braking power and are cheaper and easier to maintain.
• Comparison to Similar Bikes
In a comparison against similar bikes, aspects such as frame material, build quality, fork quality, wheelset, groupset, and suspension system, among other components, are measured.
The Vengeance Mens Mountain bike, part of the Carrera range, excels particularly in uphill rides but may find itself lagging behind on downhill rides or during sprints.
• Rider Size Recommendations
The article provides guidance on the optimal rider sizes based on height, which would be handy, given the differences in bike frame geometry.
• Detailed Component Specifications
The Carrera mountain bike, as detailed in the article, is packed with a medley of specific components. These include the Suntour XCM fork with 100mm travel, a sealed bearing bottom bracket, Carrera riser bar handlebars and an alloy seat post.
Other notable components include alloy MTB pedals, Carrera MTB grips, Shimano RD-M310 Altus 7/8 speed rear derailleur, Shimano FD-M315-TS front derailleur, and a Prowheel crank. The bike also uses a Shimano CS-HG200 8-speed cassette, an 8-speed chain, and Carrera double-wall alloy rims.
The wheels are ingrained with black alloy quick-release hubs and are protected by Carrera Puncture Protect tires by Kenda. To learn more about bike components, check this bicycling guide from Rutgers for a detailed explanation.
In conclusion, whether you are new to mountain biking or are an intermediate rider, the Carrera mountain bike provides a reliable, sturdy ride. This bike's combination of weight, price, and components offers excellent value for money. With proper maintenance and care, this bike will serve any rider well for years to come.
Based on my personal experience, I would highly recommend the Carrera mountain bike as a dependable entry-level bike for anyone venturing into mountain biking.
– 2023 Carrera Bike Range Overview
The 2023 Carrera range encompasses an extensive collection of bikes to suit various cycling styles and requirements. Included within this comprehensive selection are road bikes, mountain bikes, hybrids, folding bikes, and electric bikes.
– Carrera Road Bike Variants
Road biking lovers should pay special attention to this category. Carrera offers three main road bike models – the Zelos, Virtuoso, and Vanquish. Each has been specifically designed with the keen road cyclist in mind, offering a sleek design and smooth rideability perfectly matched to tarmac environments.
– Carrera Mountain Bike Range
For off-roaders, the Carrera mountain bike selection offers a vast range, including the Valour, Karkinos, Vengeance, Hellcat, Vulcan, Vendetta, Kraken, Fury, and Titan models. These models are designed to tackle the toughest terrains, facilitating the more adventurous cyclist.
The Carrera mountain bike selection features both hardtail and full-suspension options. Hardtail bikes are optimal for cyclists seeking speed and lightness, whereas full-suspension bikes are ideal for those focusing on comfort and indulging in more rigorous off-road cycling.
– The Hybrid Bike Collection from Carrera
Carrera is no stranger to the burgeoning sector of hybrid bicycles, offering two main types: urban hybrids and leisure hybrids. These versatile models benefit from elements of both road and mountain bikes, making them an optimal choice for urban commuting, leisure bike rides, or even light off-road cycling.
– Carrera Folding Bike Options
With the growing demand for compact and easily transported bicycles, Carrera has embraced the folding bike market. Notably, the Transit and Intercity models make an ideal choice for modern, space-conscious cyclists.
Whether you're dealing with limited storage space or frequently travel with your bike, a Carrera folding option could be a perfect fit.
– Carrera Electric Bicycles
The Carrera electric bike range is diversely robust, including varieties of folding bikes, hybrids, and mountain bikes. The integration of electric assistance suits those desiring a little additional support while cycling, be it a daily commute, leisure biking, or off-road adventures.
– Purchasing Carrera Bicycles
In terms of buying a Carrera bike, numerous options facilitate a smooth and hassle-free purchase. Particularly noteworthy is the retail company Halfords. They offer financial flexibility and even a Cycle to Work scheme to further ease the process.
These purchase structures are truly a lifeline for those who may require some financial assistance to buy their dream Carrera bike. For more information about the Cycle to Work scheme, check this comprehensive guide on the UK government website.
From a personal perspective, Carrera truly shines in their commitment to versatile bikes suiting various cycling styles and requirements. As an experienced cyclist, I highly recommend considering Carrera for your cycling needs.
Whether you're a hardened road cyclist, a mountain biking enthusiast, a lover of practical urban cycling, or seeking the added convenience of electrically assisted biking, you'll find a model to match your needs in the 2023 Carrera range.
– Key Features of Carrera Vengeance Mountain Bike
At first sight, the Carrera Vengeance Mountain Bike stands tall with its 22-inch frame. The bike is built with strength and endurance in its core, making it a sturdy companion for your adventurous rides.
But this mountain bike isn't just about power; it's also about control and precision. That's where its 24-gear SRAM shifters come in.
These shifters provide riders with the ability to make smooth gear changes, ensuring an optimal and effortless ride on any terrain. Whether you're cycling uphill or racing down the mountainside, the SRAM shifters will have you covered, allowing for quick and smooth transitions between gears.
Furthermore, to ensure a safe and confident ride, the Carrera Vengeance Mountain Bike is equipped with Tektro mechanical disk brakes. These brakes offer consistent, reliable stopping power regardless of the weather or terrain conditions.
Riders have been impressed with the brakes' responsiveness and their ability to bring the bike to a quick halt when needed.
– Positive Customer Reviews
Several owners of the Carrera Vengeance Mountain Bike have hailed its robust construction. The durability of the bike's parts ensures that the bike can withstand heavy usage, making it remain as good as new even after the longest, muddiest, and toughest rides.
The bike's capacity to glide seamlessly over a variety of landscapes is another attribute that has garnered much praise. Whether you're navigating through the city or beating rugged dirt trails, the Carrera Vengeance Mountain Bike has proven itself by standing the test of different terrains.
It is also hard to overlook its aesthetic appeal. Its sleek design, coupled with a lustrous finish, not only adds to its visual appeal but also enhances the overall riding experience. After all, who doesn't like to ride a bike that's also eye-catching?
– Considerations When Buying
Despite receiving positive reviews in general, there are a few things about the Carrera Vengeance Mountain Bike that some riders have found to be noteworthy. Particularly, few cyclists have reported difficulties when shifting gears at top speeds.
While the 24-gear SRAM shifters help achieve a smooth ride, transitioning between the top gears could require a bit more effort than anticipated. This might be something you would want to take into consideration, particularly if you plan on cycling at high speeds often.
Another point to be aware of is the requirement for significant pedaling effort to shift gears. The resistance can make rides strenuous, especially if you are new to mountain biking or if you're planning to undertake long cycling trips.
As per the Bicycle Riding Guide, frequent gear changing and pedal effort are common experiences in mountain biking and require practice for mastery.
– The Popular Choice
Despite minor caveats, the Carrera Vengeance Mountain Bike has largely succeeded in winning over the rider community. Its impressive blend of performance, construction, and design makes it a bike that delivers what it promises.
The bike's combination of a rugged frame, highly responsive gear mechanism, and reliable brakes lead to exceptional performance, whether you're using it for daily commuting or for weekend mountain biking. With a blend of toughness, speed, and aesthetics, this bike is truly one to consider as a top choice.
The Carrera Vengeance Mountain Bike is not just a means to reach your destination but an optimal cycling companion tailor-made for riding enthusiasts. Are you ready to conquer those trails?
Carrera frames share a production lineage with some of the industry's most respected bike brands, Specialized and Giant. This shared manufacturing ensures that Carrera's mountain bikes maintain the same high standard of durability recognized in these acknowledged bike brands.
Performance Across Diverse Trails
Carrera mountain bikes have received numerous compliments from cyclists across the globe. Their performance across various terrains is greatly appreciated by users, with riders praising the bikes' consistent performance on different trails.
These bikes demonstrate a high level of adaptability, responding well to environmental variables and delivering reliable performance on every ride.
Lightweight and Durable Aluminum Frames
One noteworthy feature of Carrera mountain bikes is their lightweight yet robust aluminum frames. Aluminum, as a material, strikes an excellent balance between weight and durability. This unique combination contributes to the bikes' manageable handling and longevity, traits that bring both practical and financial benefits to users.
Enhanced Ground Contact with Wide Tires
Carrera's mountain bikes are fitted with wide tires that offer greater ground contact. This increased contact area results in improved bike control and stability, providing a safe and secure ride. Additionally, these wide tires contribute to the overall comfort of the rider, creating smoother rides over diverse terrains.
Potential Drawbacks
However, there are several aspects to consider when purchasing a Carrera mountain bike. The wide tires, while providing balance and comfort, can create heightened friction. This additional friction could result in increased pedal effort over long rides. High-end models also tend to be more expensive, which might not be suitable for all budgets.
Lastly, anticipated wear and tear could potentially require additional investment in parts replacement over time.
Range of Mountain Bike Models
Carrera offers a broad spectrum of mountain bike models, each designed with specific features to meet diverse rider needs. Key features include lightweight frames, Shimano gearing systems, robust disc brakes, and responsive suspension systems.
With Carrera, you can select a bike that perfectly suits your performance expectations, budget, and aesthetic preferences.
Ownership and Model Range
Carrera mountain bikes are owned by Halfords, a respected player in the bike industry. This means that when you buy a Carrera bike, you're also benefiting from Halfords' extensive experience and proven reliability.
Halfords offers Carrera models that range from entry-level options for beginners to high-end bikes for seasoned riders and professionals.
Choosing the Right Mountain Bike
When selecting a mountain bike, you need to consider several factors. The bike must be of the correct size to guarantee a comfortable and effective ride. Other considerations should be the bike's strength and weight.
Assess the quality of the suspension system, as it greatly affects performance on rugged terrains. Furthermore, you also need to understand the different types of mountain bikes available in the market. You might want to explore The National Interscholastic Cycling Association's guide for more detailed insights.
Final Thoughts
Based on personal experience and industry knowledge, I can vouch for the quality and performance of Carrera mountain bikes. Their bicycles are designed and equipped to offer a seamless blend of comfort, stability, and efficiency. Whether you're a novice or an experienced cyclist, a Carrera mountain bike will not disappoint.
The Exquisite Design of Carrera Mountain Bikes
• Pioneering Craftsmanship and Attention to Detail
Carrera mountain bikes stand out in the global market because of their unique attention to detail in every part of the bike. This attention to detail promises an optimal mountain biking experience that thrills both seasoned and novice riders.
• Lightweight Aluminum Frames for Optimal Control
Uniquely, Carrera mountain bikes feature frames crafted from lightweight aluminum. This composition guarantees riders a smooth experience, creating not just enjoyable rides but also optimal control over difficult terrains.
This lightweight design aligns Carrera mountain bikes as the perfect choice for both mountain and racing biking.
• State-of-the-art Carbon Bladed Forks
The forks on Carrera mountain bikes are fitted with carbon blades and are supported by an alloy steerer. This advanced design offers a smoother and more comfortable ride, making the Carrera bike a universally appealing choice for all cycling enthusiasts.
• Superior Gear Transition with Shimano Gearing System
Carrera mountain bikes are equipped with the Shimano gearing system, renowned for its seamless gear transition. This smooth transition offers riders improved maneuverability and less exertion on hilly terrains.
• Ideal for Racing and Mountain Biking
Carrera mountain bikes not only offer excellent performance but are also designed for longevity. The use of lightweight materials in the construction of the bikes enhances their durability, making them suitable for racing and mountain biking.
• Wide Tires for Stability on Uneasy Terrains
Carrera mountain bikes come fitted with wide tires that provide unmatched stability. These wide tires come into their own when navigating uneven, bumpy, and rocky terrains, promising riders a stable and controlled biking experience.
• Exceptional Braking System
The braking system on Carrera mountain bikes deserves mention. These bikes have an efficient braking system designed to work effectively, even in adverse weather conditions. The responsiveness and efficiency of the braking system are a testament to the overall design excellence of these bikes.
• Carreras Range of Models
Carrera offers a diverse range of models, each designed with a unique set of features to meet different rider needs. Among their most popular models are the Vengeance, Hellcat, Valour, Vulcan, and Vendetta.
• Carreras Diverse Bike Offerings
Carrera is not limited to mountain bikes alone. The brand also offers hybrid bikes, road bikes, and leisure bikes, providing riders with an extensive selection to choose from.
• Considerations before Investing in a Carrera Mountain Bike
While Carrera mountain bikes do offer impeccable design and user-friendly features, they also have a few potential drawbacks. For instance, the wide tires designed for stability can sometimes make executing sharp turns difficult.
There might also be the potential for additional maintenance costs due to the advanced design and superior quality of materials used.
• Final Thoughts
Carrera mountain bikes are the epitome of exquisite design, attention to detail, and superior performance. These bikes are an excellent investment, promising long-lasting and unbeatable mountain biking experiences.
To get the most out of your Carrera mountain bike, consider your specific biking needs and choose a model that aligns with them.
Carrera's official site provides comprehensive details about each model to aid in your decision-making process Carrera Bicycles.
For more insights about the brand's bike offerings and how to best maintain your Carrera bike, check out this non-commercial source maintained by Sheldon Brown, an experienced mechanic and cycling enthusiast.
Carrera Bikes: Exclusively at Halfords in the UK
For biking enthusiasts in the UK, Halfords is your exclusive retailer for one of the most renowned bike brands in the game: Carrera. The broad selection ranges from sturdy road bikes to practical city rides, and each model is tailored to cater to a specific type of cyclist.
• Exploring Carrera's Range of Road Bikes
– The Vanquish Disc Model
Take for instance the Vanquish Disc. It's designed for the serious road cyclist, with a lightweight frame that makes it easy for riders to handle even the most challenging terrains. Striking carbon blades on an alloy steerer fork provide exceptional ride stiffness without adding weight.
A Shimano Claris groupset rounds out its features, offering the most reliable and responsive gear shifts for cyclists.
– The Virtuoso Model
Carrera's Virtuoso model may weigh in a bit heavier than the Vanquish, but the lower price point and the 2×8 Shimano Claris groupset make it an attractive option for cyclists on a budget. And its weight isn't a disadvantage; on the contrary, it adds to the Virtuoso's stability and comfort while riding.
– The Zelos Model
The Zelos road bike is an excellent entry point for anyone who's just getting started with road cycling. Constructed with a comfortable aluminum frame and a hi-tensile steel fork, the Zelos is a welcoming blend of comfort, ride quality, and affordability.
• The Hybrid Bike Range
– Crossfire and Subway Models
Moving away from the traditional road bike, Carrera offers the Crossfire and the Subway; two hybrid models that serve different needs.
The Crossfire line, for example, features models with front suspension and large 700c double-walled rims that are perfect for those adventure riders who love a bit of trail thrashing every now and then.
On the other hand, the Subway model is a perfect performer for everyday commuting and leisure riding, designed for effortlessly transitioning from park paths to urban streets.
• Specialized Models for Urban Riding and Cycling Commuters
Last, but far from least, Carrera's list of offerings extends to cater to urban riders and cyclists with limited storage space.
The Parva model is perfect for those who value agility and maneuverability in their daily urban travels.
For commuters who need that space-saving feature or those with smaller storage footprints, Carrera has a range of folding bikes that are not only practical but also highly efficient and comfortable to ride.
• Expert Recommendations
Navigating through Carrera's extensive offerings might be daunting, but this guide should simplify things. Whether you're an adventurous trail rider, a daily commuter, or an enthusiastic hobbyist, Carrera has you covered with a bike that not only fits your use case but also your budget exclusively at Halfords.
An important factor when choosing a bike is to consult with experts and experienced riders. Town and Gown Bikes, a non-profit organization based in the UK, offers detailed guides to help you make the right choice. From understanding the types of bikes to knowing how to maintain them, this resource can be highly beneficial.
Carrera bikes offer a robust line of bicycles catering to a wide variety of cycling needs. Their various models, high-quality build, and competitive pricing position them as a great option for all cycling enthusiasts.
So what are you waiting for? Check out Carrera's range of bikes today and find the one that perfectly matches your riding needs.
– Experiencing the Carrera Vengeance Mountain Bike
At a moderate 375, the Carrera Vengeance Mountain Bike represents a promising feature. Its main highlights are its lightness and durability, which make it an ideal choice for beginners. Exceptional strength adds durability, making it robust and capable of enduring challenging terrains.
As an avid rider, I can highly recommend this bike for its winning blend of affordability and performance. More details can be found at www.carrerabikes.org.uk.
– Unleashing Potential with Carrera Vulcan Mountain Bike
The Carrera Vulcan Mountain Bike is a step up from the Vengeance. Fitted with Suntour XCM forks, 18-speed Shimano Altus gearing, and hydraulic disc brakes, it's designed with an experienced rider in mind.
Its technical features elevate biking to new heights, promising an exciting ride each time. This might be the investment you need to level up your mountain biking game.
– Discovering the GT Avalanche Sport Hardtail Mountain Bike
Priced slightly higher at 479.99, GT Avalanche Sport Hardtail Mountain Bike is an excellent choice for those looking to upgrade their off-road experience or those ready to embark on their mountain biking journey.
From my experience, this model delivers a fantastic combination of aesthetics and function, perfect for aspirational bikers.
The GT Aggressor Expert Mountain Bike, priced at 455.99, is another worthy consideration. A versatile and reliable choice, this bike features off-road friendly geometry, a lightweight alloy frame, and a Shimano Acera 24-speed drivetrain.
As riding enthusiasts, we often look for versatility in our bikes, making this model an admirable choice for riders of different levels.
– Approaching the Outdoors with the Cannondale Trail 8 Mountain Bike
The Cannondale Trail 8 Mountain Bike sits in the mid-range price bracket at 425. Its main highlight lies in the combination of the lightweight SmartForm C3 alloy frame, 7-speed drivetrain, and its SAVE Micro-suspension.
For those cyclists who adore the marriage of lightweight and durability, this bike can be the perfect match. To learn more about its amazing features, visit www.cannondale-mountainbikes.edu.
– Knowing the Cube Aim 27.5 Hardtail Mountain Bike
The Cube Aim 27.5 Hardtail Mountain Bike is a top-end choice at 499.99. Its Shimano Tourney 3×8-speed drivetrain and Cube GE803 rims ensure excellent control and precision.
A bike so well-engineered provides you with peace of mind while navigating different terrains with ease, making it quite a desirable pick for adventurous souls.
– Examining the Lapierre Edge 2.7 Mountain Bike
Priced similarly to the Cube Aim, the Lapierre Edge 2.7 Mountain Bike is an affordable option. Particularly suited for those starting out on trails, this bike's Edge Supreme 4 alloy frame with internal cable routing complements its affordable pricing. It can be a suitable choice for newcomers learning to navigate basic trails.
– Incorporating Adventure with the Forme Stanage 2 Hardtail Mountain Bike
Finally, the Forme Stanage 2 Hardtail Mountain Bike is priced at 374.99. As a bike offering both adventure and everyday use, it strikes a fine balance between functionality and fun.
Features like the Tektro mechanical disc brakes and Shimano 21-speed gearing are perfect for suburban rides and off-road adventures alike. An excellent entry-level option, I highly recommend this bike for cyclists seeking versatility on a budget. For detailed specs and reviews, visit the .gov cycling safety page.
MTB Database: A Comprehensive Mountain Bike Resource
One of the standout features of MTB Database is its vast catalog of mountain bikes. This platform makes it possible for cycling enthusiasts to explore, search, and compare thousands of mountain bikes from a variety of popular brands.
• All-encompassing Bike Information
MTB Database boasts a database bustling with current and past mountain bikes from renowned brands. The information on this platform isn't just limited to the mere names and models of mountain bikes.
There's an entire world of compartmentalized information to explore. From determining the price of a certain bike model to knowing the type of components used, everything is available on the website.
The kind of suspension systems employed in a particular bike, reviews left by authentic users, and mesmerizing images that visually represent the bikes are all part of the MTB Database's comprehensive information.
• User Participation
But MTB Database isn't just a one-way street. This platform encourages bike enthusiasts, amateurs and professionals alike, to participate in their own way. Users are free to share their own reviews about the bikes listed. They can share comments, ask questions or engage in discussions about the mountain bikes.
• Aim: Accuracy and Timeliness of Information
The modern cyclist wants information that is not just inclusive, but accurate and up-to-date. MTB Database is built on the values of data accuracy and timeliness. Every bit of information provided about the mountain bikes is thoroughly checked for its accuracy and is updated timely for the end users.
• Special Features: Frame Size Calculator
MTB Database offers some excellent tools like the frame size calculator. These tools are designed to help users make the right choice when it comes to mountain bikes. The frame size calculator, for instance, can help users in determining the appropriate frame size for their specific body metrics.
However, these tools serve as a guide and provide a general indication. For more specific information that's specially aligned with a user's unique needs, it's always advisable to refer to the information provided by the particular bike manufacturer.
• Popular Mountain Bike Brands on MTB Database
MTB Database has an assortment of many popular mountain bike brands. These include brands that have earned global recognition for their superior biking solutions. Brands like Trek, Specialized, Giant, Santa Cruz, Norco and several others feature on this platform.
Be it the stunning models from Trek or the resilient biking solutions from Giant, users can explore and compare them all at MTB Database.
• Transparent Pricing and Comparison
MTB Database aims to keep the mountain bike shopping process as transparent as possible. Not only does the platform provide accurate price tags for all bike models, but it also allows users to compare the prices and features of different mountain bikes. When it comes to cycling, every small detail matters.
• User Reviews: Genuine Feedback
The platform also advocates for user participation. Users can share their own reviews, comments, and questions. This makes this platform more than just a store – it becomes a community where people who share the same enthusiasm for mountain biking can come together.
• Concluding Tips
As someone who has used MTB Database extensively throughout my cycling journey, I highly recommend users to take advantage of the informative articles available on the site. Review all specifications carefully, and consider your specific riding needs before making a decision.
To understand more about mountain biking, I would encourage you all to visit Bicycle Tutor, a .org site that offers informative articles and practical advice about biking in general. This site has personally helped me on numerous occasions in enriching my biking knowledge.
The Birth of Carrera Bikes
In 1988, Carrera bikes took flight as a branch of the already reputable Carrera professional road racing team. This team was adorned with several luminary cyclists, counting Stephen Roche, Claudio Chiappucci, and Marco Pantani among their number.
• The Original Carrera-Podium Shop
The first brick and mortar shop for Carrera-Podium was set up during the same year. The technical prowess of Luciano Bracchi propelled it to success. A maestro of design and product creation, Bracchi's name became synonymous with the quality associated with Carrera.
• Unique Technology and Design
Carrera bikes employ novel and diligently engineered technology, maximizing the merits of carbon in their structure. The tube shapes in these bikes accomplish a perfect blend of featherweight construction, rigidity, maneuverability, comfort, and long-lasting durability.
• Carrera SL 730: The Lightest Model
The pride of the Carrera lineup, the SL 730 model, stands out by weighing a mere 730 grams. Composed of top-tier composite materials acquired from the aerospace industry, this bike represents the epitome of lightweight design.
• The Double Arc Design: Phibra Evo
For those seeking maximum stiffness and lateral rigidity, the Phibra Evo possesses a unique Double Arc design. This aspect keeps the bike stable, while also ensuring a comfortable ride on otherwise tricky road conditions.
• Carrera's Affordable Offering: The Veleno Model
Crafted with premium 40-ton carbon fiber, the midrange Veleno model hits the sweet spot between rigidity and compliance. Furthermore, its affordable price makes it a great choice for those seeking high-performance on a budget.
• Top-Notch Gravel Frame: Carrera CX Gravel
For gravel cycling enthusiasts, Carrera has a treat in store with the CX Gravel. Composed of HM and HR T7000 carbon, this top model gravel frame is designed to accommodate a flat mount disc brake system. It offers a fine balance between functionality and endurance.
• The Lima Model: A Nod to Tradition
Carrera respects the roots of cycling and offers the Lima model for patrons seeking conventional steel frame bikes. Made of superior Columbus steel, and chromed lugs accompanied with a steel fork, the Lima model provides a fusion of classic style and enduring quality.
• A Range of High-Quality Bicycles
Carrera offers an array of bikes to cater to every road cyclist's needs. From the downright ultralight models to adaptable options, high-performance bikes, gravel-centric frames, and time-honored steel designs, there's something for everyone in Carrera's line-up.
From a historical perspective, it is worth noting that cycling has a rich history, dating back to the 19th century. For more insights, I recommend you visit The Smithsonian's online exhibit.
Overall, whether you're a seasoned cyclist, an amateur enthusiast, or a shopper looking for a reliable ride, Carrera's options provide quality, performance, and a good dose of style. In the world of road cycling, investing in a Carrera bike is a decision you won't regret.
The Carrera 2023 Range: An In-depth Look
• Carrera: The Perfect Bridge Between Budget and Premium Bikes
The Carrera brand of bikes holds a proud position, nestled between Halford's budget Apollo range and the premium Boardman and Voodoo bikes. Famous for offering a great mix of high-quality components and affordable prices, Carrera certainly sets the bar higher in the biking world.
• A Deep Dive into Carrera's Road Bikes
Let's venture first into the road bike range. Notable models within this category include the Zelos, Virtuoso, and Vanquish. Each model differs in offerings such as gear range, frame material, and pricing, catering to a broad range of cyclist preferences.
• Conquering the Trails with Carrera Mountain Bikes
Next up, let's shift the focus onto the Carrera mountain bike range. You'll find both hardtail and full-suspension bikes to handle varied terrains.
Some of the crowd-favorite models include the Valour, Karkinos, Vengeance, Hellcat, Vulcan, Vendetta, Kraken, and Fury. Each of these model's unique features can enhance a biker's trail-riding experience by leaps and bounds.
• Hybrid Bikes: Best of Both Worlds
The Carrera hybrid bike range offers just the right blend of road bike speed and mountain bike durability. These models like the Parva, Subway, Crossfire, and Crosscity perfectly capture the quintessence of city commuting and leisurely pedaling alike.
• Folding Bikes: Compact and Convenient
Next, Carrera also offers folding bikes. These are the ideal choice for those who value compactness and convenience. The Transit and Intercity models are particularly popular for their easy-to-fold nature and lightweight frames, making storage and transport a breeze.
• Carreras Innovation – Electric Bikes
Advancements in technology have brought about a rise in popularity of electric bikes. Carreras electric bike range doesn't disappoint, offering folding bikes, hybrids, and even mountain bikes equipped with electric motors.
Notably, models like the Crosscity, Vengeance E, Subway E, impel im-1.1, impel im-2.1, Crossfire E, impel im-3.1, and Crossfuse cater to differing needs ranging from commuting to leisurely rides, all while providing that extra push when needed!
• Financial Aids & Customer Services Offered by Halfords
While Carrera comprises an impressive lineup of bikes, Halfords goes a step further to make them easily accessible to all enthusiasts. It offers beneficial finance options, allowing customers to pay in installments rather than all upfront.
Adding to the appeal is the popular Cycle to Work scheme. It's designed to encourage more people to commute by bike, offering potential tax savings on the cost of a new bike and safety equipment. A practical initiative that not only helps you save money but also promotes a healthier lifestyle and a greener environment!
Additionally, Halfords provides a free 32-point safety check for bikes, ensuring bike safety and longevity, confirming their commitment to offering the best customer service and experience.
Ultimately, the Carrera bike range for 2023 takes a comprehensive approach combining great bikes and excellent customer service together, ensuring every journey you embark on with your Carrera bike is truly memorable. Happy cycling!
Editors Note: Information on Halfords finance options, the Cycle to Work scheme, and the free 32-point safety check can be found directly on the Halfords website. It is always recommended to explore any financial option thoroughly before proceeding.
Carrera Mountain Bikes: A Blend of Comfort and Reliability
Carrera, a renowned brand famed for its cutting-edge mountain bikes, has been satisfying bike riders with their quality offerings since 1989. Owned by Halfords, Carrera epitomizes superior craftsmanship and comfort, making it a preferred choice amongst biking enthusiasts.
• Unrivalled Comfort and Smoothness
One defining aspect that sets Carrera mountain bikes apart from other brands is their comfort. The secret behind this unmatched comfort lies in using carbon-bladed forks and alloy steerers. They not only help to reduce the vibration of the bike but also facilitate smooth gear changes.
• Updated Design for Enhanced Performance
In recent years, Carrera has updated the design of their mountain bikes. Aluminum frames and high-tensile steel forks are now being embedded to strike a fine balance while offering improved maneuverability to the bikers.
• Superior Shimano Gearing System
Equipped with Shimano gearing system, Carrera mountain bikes offer seamless transitions between gears. This system is particularly beneficial while climbing hills as it allows for quick and easy gear changes.
• Efficient Braking System
Carrera's braking system deserves special attention as it works effectively in all sorts of weather conditions. Unlike certain bikes that risk skidding during the rainy season, Carreras well-designed brake mechanism ensures safety even in difficult weather conditions.
• Wide Tires and Large Wheels
Characterized by their wide tires and large wheels, Carrera mountain bikes provide excellent grip, particularly on rocky trails. This unique combination also aids in maintaining bike stability on various surfaces, adding to the safety of the rider.
• Lightweight Configuration
Most Carrera mountain bikes are extremely lightweight, with certain models tipping the scales at a mere 14 kilograms. This lightweight structure enhances their handling and maneuverability, making them a perfect choice for those looking for an easy-to-handle bike.
• Identifying Areas of Improvement
While Carrera is a highly respected brand, there are some aspects where improvement can be brought about. For one, riders may experience high friction, particularly on sharp bends, which can hamper smooth steering and maneuverability. Furthermore, compared to some more expensive brands, Carrera mountain bikes tend to be on the heavier side.
• Varied Range of Models
To cater to diverse riders, Carrera offers a variety of mountain bike models such as Vulcan, Kraken, and Vengeance. Each model is noticeably distinct, designed to cater to differing types of riding preferences.
• Choosing Your Carrera Mountain Bike
When you decide to purchase a Carrera mountain bike, there are certain aspects to consider. These include selecting the right frame size, considering the weight of the bike, and examining the suspension system. These considerations will ensure you pick a Carrera mountain bike that best aligns with your biking requirements.
• Durability and Value for Money
Carrera bikes excel in durability and reliability, offering excellent value for money compared to other brands. Their prolonged lifespan bears testimony to their robust construction and quality control.
• Comparing with Other Mountain Bike Brands
Carrera is one among many reputable mountain bike brands, which include Specialized, Trek, Santa Cruz, Giant, and Yeti. Each brand has its unique features and advantages.
For a comprehensive comparison of different mountain bike brands, I recommend the National Institute for Transportation and Communities resource that provides in-depth information about biking and transportation.
• The Final Decision
Selecting the best mountain bike brand ultimately boils down to personal preference and specific riding needs. Each brand, including Carrera, brings its unique blend of features to the table. It's about finding that perfect balance between comfort, performance, and personal requirements.
Take your time, research well, have test rides, and then make your decision. Happy cycling!
• Carrera SL 730: Racing Extravaganza
To start off, the Carrera SL 730 shines forth as a lightweight racing bike frame in the Carrera racing series. Created using special graphite epoxy, it aims to augment strength, reliability, rigidity, and, most essentially, performance.
Every part of the SL 730s frame is mindfully crafted by seasoned Carrera engineers. One eye-catching aspect is the front triangle, which features a round-to-square shape. Besides escalating rigidity, it offers unmatched control, especially in demanding conditions.
Reflecting high resistance, the asymmetrical chainstays allow for the transmission of impressive power output to the pedals. Whereas, the Dual Flat System seatstays are sketched to render unrivaled comfort, even on the most challenging tarmac and under considerable load.
Since material makes all the difference, the SL 730 is built with T 800 HM-HS 60T with XN60 special graphite epoxy. Other notable specifications include the Press Fit 8641 bottom bracket and an integrated 1 1/8 x 1 1/4 headset.
The frameset, which includes the frame, fork, and headset, can be yours for just $3695, down from the original $4995.
• Adorned with Components Worth Boasting
The SL 730 doesn't disappoint in the all-important department of components. The flagship model deserves nothing but the best and is available as a complete bike package for $8495.
The kit comprises of the Sram Red AXS 12-speed 2 x 12 group, Zipp Firecrest 303 wheels, Continental GP 5000 tires, and some not-to-be-missed additions.
Among them are the KRU Cycling carbon compact bar and Classic stem, a Carrera carbon seatpost, the Selle Italia SLR Carbon Team Edition saddle, and finally, the impressive Fizik Superlight bar tape.
• Basking in the Value Offered by Carrera Veleno
Driven by performance, the Carrera Veleno rallies as an outstanding racing bike, a killer combo of cost-effectiveness and quality. Despite being priced attractively, it is held to the same exacting standards as Erakle and Phibra.
Standing resistant to torsion flex and dissipating road vibration efficiently, the carbon monocoque frame design is indeed a highlight. Apart from the Carrera's distinctive Italian style, the bike delivers lightness and responsiveness, ensuring a perfect balance of comfort and performance.
• Introducing You to the Carrera CX Gravel Series
The Carrera CX Gravel series doesn't fail to impress, with the likes of Lima and Phibra Evo residing in its lineup.
Take the Lima model, for instance, which is a classic steel road bike built with lugs and Columbus SL tubing. Unlike many others, it offers spot-on handling and optimum comfort, making it nothing less than a pleasure to ride. On the pricing front, the Lima frame retails for $1295.
To speak about Phibra Evo, it boasts Carreras' double arc design. The design details enable a stiff platform for power delivery combined with vertical compliance, particularly outstanding on rough tarmac.
Being crafted from top-quality pre-peg carbon with 40, 60, and 70-ton resistance, the frame enhances the precision, lightweight, and responsiveness of the bike.
• A Blend Of The Past And Present – The Versatile Carrera Shield WB
The Carrera Shield WB is an example of exceptional ingenuity. It combines traditional brazing techniques with modern carbon wishbone seatstays and fork. A perfect bike for endurance riders with slightly longer head tubes for added comfort and stability.
Besides the unique combination of old and new construction methods, the bike is loved for its lightness and rigidity. The frameset is affordably priced at $1495 down from $2195. Those wishing for a complete bike will find a deal to their liking at a discounted price of $3995.
Looking at the vast options Carrera offers, it's evident that they are committed to delivering high-performance bicycles catering to every cyclist's needs and preferences. At every price point, Carrera offers something special aiming to enhance every cyclist's riding experience.
From the high-end SL 730, value-oriented Veleno, traditional Lima, and futuristic Phibra Evo to an innovative blend in the Shield WB, every bike tells its own story.
For more details regarding the technical aspects of cycling, I would recommend visiting Cycling Science. Its a non-commercial site packed with useful information for every budding and experienced cyclist.
Carrera's Guaranteed Price Match Request
Purchasing a new bike can be a considerable investment, but Carrera strives to make it an affordable one. Under their customer-driven price match request service, they can match the price of a bike offered by any competitor, ensuring you get the best deal on your ideal bike.
This is a simple step towards maintaining customer loyalty while guaranteeing you the best possible price.
• Professional Bike Assembly by Carrera
Say goodbye to complicated assembly setups and confusing manuals. Carrera offers a professional bike assembly service conducted by their experienced specialist mechanics.
No more tedious hours spent deciphering instructions, your bike comes to you almost fully assembled, saving you time and ensuring your bike is put together accurately and safely.
• Secure Transport Ensuring Perfect Condition on Arrival
The team at Carrera ensures your bike is packed securely, eliminating any chance of it arriving in anything less than perfect condition. Their robust packaging standards mean each bike is sheltered from the harsh realities of the transport process and reaches your doorstep ready to ride.
• Simple Installation Process
Carrera has done most of the hard work for you, so what's left is quite straightforward. All you need to do is install the front wheel, slide in the seat-post/seat, and attach the stem front plate. Carrera's assembly process means you'll spend less time setting up and more time riding.
• Carrera's Proactive Client Approach
After you've placed your order, be rest assured that you're not left to figure things out by yourself. Carrera's team will reach out to discuss and verify the sizes of each component you've selected. This individual interaction ensures your new bike will be the perfect fit for you.
• Initial Test Period
It's recommended that you ride your new Carrera bike for a week or two. This period allows you to gauge your comfort and compatibility with the chosen stem length, bar width, and crank length. The goal is to make sure you're getting the most comfort and performance out of your new purchase.
• Carrera's Comprehensive Bike Fitting Service
Along with their excellent bikes, Carrera also offers a comprehensive bike fitting service free of charge with any bike purchase. This service ensures that your new bike is the perfect fit for your unique body type and biking style, ultimately enhancing your riding experience.
• Sizing System in Partnership with Moots
Carrera works closely with their preferred frame builder, Moots, ensuring all frames meet the highest quality standards. To aid in the perfect fit, they employ Moots' effective sizing system. This collaboration ensures consistently top-tier quality and fit across all Carrera bikes.
• Interactive Sizing Assistance
Finding the right size for your new bike is easier than ever with Carrera's detailed sizing questionnaire. Available on the Moots website, this questionnaire gathers the essential information needed to find your perfect fit. You can then expect contact from one of Carrera's sizing specialists for further assistance.
If you're looking for additional assistance in determining what model and size would best serve you, the Cornell University Bike Fit Guide offers a great overview of how to maximize comfort and efficiency on your bike. You can find it here.
In conclusion, Carrera offers an impeccable service, guaranteed to provide you with a quality product tailored to your specific needs while also ensuring maximum satisfaction and comfort.
Their detailed steps, from the assembly process to the free comprehensive bike fitting service, are all committed to one cause offering you an enriching biking experience.
• Carrera Bikes: Decoding the High-Quality, Affordable Options by Halfords
When it comes to a comfortable and efficient bike with a compelling price tag, Halfords-owned Carrera bikes are a top consideration. Offering a host of affordable options while delivering impressive specifications, Carrera bicycles are known for their excellent value.
• Sensational Selection of Carrera Road Bikes
The marque of Carrera's road bike range is truly delightful. Featuring models such as the Zelos, Virtuoso, and Vanquish, Carrera ensures a suitable choice for every cycling enthusiast – whether casual rider or professional racer.
With features like cable disc brakes, these road bikes offer optimum control and safety. Plus, the range of sizes ensures a perfect fit for both men and women. For more information on bike fitting, you may visit the Stanford University website.
• Impressive Array of Carrera Mountain Bikes
For adventure seekers, Carrera's mountain bikes are a perfect partner on rugged terrains. The collection includes options like hardtail and full-suspension bikes.
Take the renowned models Valour, Karkinos, Vengeance, Hellcat, Vulcan, Vendetta, Kraken, and Fury as examples, each one stands out with its unique features and specifications. They're perfect for hilly trails or tackling challenging off-road obstacles.
• Hybrid Bikes: Carrera's City Companions
Carrera's hybrid bike range is another feather in the brand's cap. There are urban hybrids like the Parva, Subway 1, and Subway 2. They make excellent companion bikes for daily city commuting, offering a smooth ride with a fair share of gear shifting and sophisticated brakes.
Then there are leisure hybrids like Crossfire 1, Crossfire 2, and Crossfire 3 which can easily adapt to a variety of terrains.
• Unusual Yet Useful: Carrera's Folding and Electric Bikes
Carrera is known for pushing the boundaries of casual bike design. Consider the Transit and Intercity models – innovative folding bikes that are easy to transport and store. But, Carrera is not limiting itself to traditional bikes.
Embracing the future, their range of electric bikes is commendable, including folding bikes, hybrids, and mountain bikes. These electric models add an extra thrust of power to your ride.
• The Distinctive Nature of Carrera Bikes
Carrera caters to a wide spectrum of riders by delivering a diverse range of bikes at affordable prices. Be it road, mountain, hybrid, folding, or electric – there's a Carrera bike for every rider's need and desire. The affordable price tags coupled with the impressive features make them a top choice among cyclists.
From my experience, I recommend the Carrera Virtuoso road bike for its impeccable handling and control. For mountain biking, the Carrera Kraken, with its robust full-suspension feature, makes for a dependable partner. And if you're seeking convenience in city commuting, the Carrera Subway hybrid bike is a perfect choice.
Investing in a Carrera bike is indeed a wise and value-adding decision. Whether you're a city dweller, an adventure seeker, or a weekend leisure rider, Carrera ensures you've got a trusty two-wheeler by your side.
• Durability and Framework of Carrera Mountain Bikes
Carrera mountain bikes are celebrated for their resilience and prime-grade frames. These bikes are particularly crafted to withstand challenging outdoor conditions while offering comfort to the rider. Renowned for their exemplary vigor, Carrera mountain bikes ensure flawless mountain riding under diverse terrains and weather.
Interestingly, the frames for Carrera mountain bikes are produced in the same factory as that of Specialized and Giant frames. This impressive fact invariably establishes the high-quality frame production of Carrera mountain bikes that ensures durable performance. T
o get further details about frame manufacturing, you could check the UCI guidelines, which crafts the manufacturing standards.
• Comfortable and Smooth Riding Experience with Carrera Mountain Bikes
When it comes to Carrera mountain bikes, the user experience is given the utmost precedence. Features such as carbon-bladed forks ensure a comfy ride, while the smooth gear change system allows you to control your speed efficiently and shift between gears without jamming or delaying.
The Shimano gearing system implemented in Carrera mountain bikes aids in seamless and efficient shifting. It is renowned for its exceptional mechanism that ensures easy gear change without causing any hurdles to your ride.
• Exquisite and Practical Design of Carrera Mountain Bikes
Most consumers eyeing to buy a mountain bike consider design an essential aspect of their purchase. Carrera mountain bikes sport a sleek and stylish design that is complemented impeccably by its lightweight aluminum frame.
With this well-thought blueprint and the incorporation of a high-tensile steel fork, the bike's strength and sturdiness are significantly enhanced.
• Weather-Resilient Braking System
The braking system of Carrera mountain bikes is designed to be dependable under diverse weather conditions. This unique feature guarantees safety, which is paramount in cycling, particularly during an unexpected downpour or other external challenges.
• Excellent Traction and Balance
One of the commendable features of Carrera mountain bikes is the wide tires. These large tires offer a remarkable grip and stability on uneven and stony trails.
Riding through rough terrains becomes significantly trouble-free with these wide-treaded tires that ensure an excellent foot-to-ground contact area, making your journey more secure.
• Carrera Bike Models
Carrera is a globally acknowledged brand with wide admiration among amateur cyclists. Owned by Halfords, Carrera is popular for being an economically feasible option without compromising on quality or performance.
The different models of Carrera mountain bikes available include Carrera Valor, Carrera Vengeance, Carrera Hellcat, and Carrera Vendetta. Each of these models comes with unique features and designs. This vast range of options ensures that every rider's needs and preferences are catered to.
• Drawbacks of Carrera Mountain Bikes
As with any product, some drawbacks persist with Carrera mountain bikes too. The wide tires, although advantageous in terms of traction, may create high friction, which could lead to faster tire wear. Regular usage of these bikes may potentially incur the need for replacement parts, which could be an additional expense.
• Buying Guides and Tips
Choosing the perfect mountain bike can often be cumbersome due to the plethora of options available. I recommend considering a few essential factors like your size compatibility with the bike, the bike's weight and strength, its suspension quality, and finally, understanding the different types of mountain bikes available.
These considerations can help you tailor your purchase and ensure that your bike suits your requirements and preferences efficiently.
Overall, Carrera mountain bikes solidify their standing as a reliable and quality choice among mountain biking enthusiasts. Offering excellent features at moderate prices, it's no wonder that this bike is a favorite among beginners and professionals alike.
The Carrera Erakle TS Bike Details
– 1k Carbon Weave Finish and Massive Bottom Bracket Section
One of the numerous standout features that sets the Carrera Erakle TS bike apart is its exceptional 1k carbon weave finish. This design feature not only enhances the bike's aesthetic appeal but also significantly boosts its durability and strength.
Deciding not to skim on these details, Carrera's engineers gave the Erakle TS bike a massive bottom bracket section. This singular feature adds considerable stiffness to the bike, ensuring that it remains unwavering at high speeds or even on rough terrains.
– Clean Internal Cable Routing & Drivetrain Flexibility
The Carrera Erakle TS bike is engineered with an internal cable routing system. This not only adds to the overall sleekness of its design but also prevents the cables from becoming entangled or damaged whilst riding.
The beauty of this bike continues as it boasts the capability of accommodating both mechanical and electronic drivetrains. This shows Carrera's commitment to flexibility and its resolve to cater to a wide array of cycling enthusiasts' needs.
You can read more about these drivetrains on a government-managed cycling site, Cyclescheme.
– Reliable Continental Sprinter Tubular Tires
On a high-quality bike, everything matters- down to the treads on the tires. With the Carrera Erakle TS bike, you will find the revered Continental Sprinter tubular tires.
Recognized and applauded for their reliability and unrivaled performance on the market, these tires give every cyclist the confidence to power through any path, without any fear of compromising their stability or safety on the bike.
– Seamless Monostay Rear End
Bikes are not just about performance; they're about form. Blending performance with aesthetic features, the Erakle TS bike integrates a monostay rear end that merges seamlessly with the seat tube.
This innovative design not only gives the bike a slick look but also guarantees its overall strength, ensuring it can withstand the rigors that come with versatile use. It's worth noting that this is what sets the Carrera Erakle TS bike apart from the rest.
– Vision TriMax TC50 Wheels
Equipped with Vision TriMax TC50 wheels, the Erakle TS bike stands out among other bikes of its class. While some cyclists find that these wheels produce a squealing noise, it should be noted that this squealing is sometimes normal, particularly when the bike is new or the brakes are being bedded in.
Nonetheless, Carrera vows to continually work on feedback to provide an unparalleled cycling experience for its users.
– The Common FSA K-Force Light Cranks
The FSA K-Force light cranks found on the Erakle TS bike have become a common feature among test bikes in recent years. There's a good reason for this. They deliver exceptional efficiency and smooth, consistent power transfer during each revolution.
Whether you're a professional cyclist or a casual bike rider who appreciates quality and precision, the FSA K-Force light cranks are undeniably worth your attention.
• Final Thoughts
In all, the Carrera Erakle TS bike is not just a bike; it is an embodiment of meticulous craftsmanship and innovative design that stands at the forefront of bicycling technology.
It stands as a testament to Carrera's commitment to delivering professional-grade products that meet and exceed every cyclist's demands and expectations. Experience the Carrera difference today and discover why their Erakle TS bike is taking the cycling world by storm.
• Carrera Folding Bikes for Commuters
Carrera offers a unique selection of folding bikes that perfectly cater to commuters. These bikes fold easily and are compact enough to carry on public transport, simplifying the average commuter's daily travel routine.
– Carrera Intercity Folding Bike
The Carrera Intercity folding bike is a standout in this category, folding precisely at two points. Equipped with 20-inch wheels, it remains compact and portable. This bike is a noteworthy choice for those seeking a space-saving option that doesn't compromise on performance.
– Carrera Crosscity Electric Folding Bike
On the other hand, the Carrera Crosscity is an electric folding bike. It synergizes the benefits of conventional folding bikes with the ease and convenience of electric assistance. This feature is excellent for commuters facing long distances or challenging terrain.
• Urban Commuting with Carrera Parva
For those looking for a robust urban bike tailored to city riding and commuting, the Carrera Parva is a prime choice. The bike boasts an aluminum frame and a hi-tensile steel fork, making it ideal for road and light trail use.
• Hybrid Bikes Range from Carrera
Carrera doesn't stop there. They offer a comprehensive range of hybrid bikes that are perfect for riders craving versatility. The Crossfire and Subway models shine in this area. They combine on – and off-road riding capabilities, making them ideal for various terrains.
• Versatility of Carrera Mountain Bikes
When it comes to mountain biking, Carrera stands out. The Carrera Vengeance is hugely popular among entry-level riders. It's suitable for beginners seeking off-road challenges. Carrera mountain bikes generally feature lightweight and durable frames, available in either aluminum or steel.
This range of choice is beneficial for those seeking bikes that can handle the rigors of off-road cycling while remaining manageable and responsive.
– Quality Components and Setups
In addition to their versatile frame, Carrera bikes come with reliable gear systems. For instance, they utilize Shimano derailleurs, renowned for their smoothness in gear transitions and optimal performance.
Quality doesn't stop at the gears. Carrera bikes are also popular for their top-of-the-line components. For example, their disc brakes provide excellent stopping power in all weather conditions. Excellent braking performance undoubtedly improves rider safety and control under various riding conditions.
– Superior Wheels and Tires
The wheels and tires on Carrera bikes are of exceptional quality. They provide excellent traction and stability on various surfaces, contributing to a more confident and safer ride.
From folding bikes to versatile hybrids and robust mountain bikes, Carrera offers a wide range of options. Their bikes are designed to meet the riders' needs and challenges, whether you are a commuter, an avid city rider, or a mountain biking enthusiast.
Further reading to increase your understanding of choosing the right bike can be found on the Government's health website. Continue exploring the Carrera range and find a bike that's perfect for your unique needs and preferences.
– Carrera Transit Folding Bike Features
The Carrera Transit stands out for its unique features, characteristic of a folding bike: it's fitted with a 3-speed Nexus hub and has a notably robust alloy frame. Nexus is a brand produced by Shimano, a reputable company renowned globally for its excellent bike parts.
– The Folding Sequence
Although the Carrera Transit folding sequence may seem a bit tricky initially, rest assured, it becomes more comfortable as you familiarize yourself with it. Folding bikes are generally designed for easy storage and limited space use. However, the Carrera Transit retains a relatively large and heavy size even when folded.
– Suitability for Transport
This folding bike is remarkably suitable for storage or transportation on a train. However, being relatively large and heavy, it might pose some challenges while handling it on a packed train.
– Riding Comfort
When it comes to comfort, the Carrera Transit offers an upright, relaxed riding position. Furthermore, the lively alloy frame complements the seating position, adding an extra element of comfort when riding. The only concern might be the steel fork, which has been reported to flex a lot.
– Who Can Use the Carrera Transit?
In terms of fitness, the Carrera Transit may not be the best candidate for serious cyclists or anyone intending to cover long distances. The Shimano Nexus 3-speed hub gear of this bike, though ideal for short trips, might be challenging on long, steep terrain.
– Wheel and Brake Specs
In line with balance and stability, the Carrera Transit makes an intelligent choice with its 20″ wheel size. This bike also features alloy V-brakes, renowned for their reliable stopping power. However, it lacks quick-release wheels, which can be a bit disappointing for cyclists on the go.
– Additional Features
One must appreciate the fact that the Carrera Transit includes a rear luggage rack, though it does not provide for a child seat. You also get a chain-wheel guard and a front mudguard. However, you might want to note that the mudguard may not provide sufficient coverage in wet conditions.
– Practicality and Reliability
In terms of practicality and reliability, the Carrera Transit stands tall and would be an excellent option for casual cyclists. If you prioritize comfort over performance, this is the bike for you. Bear in mind that it has been optimized for shorter, relaxed rides rather than longer, more intensive ones.
– Conclusion
The Carrera Transit folding bike offers a blend of comfort, usability, and essential features that make it an ideal urban ride. It has some downsides, but with its sturdy frame, comfortable riding position, and reasonable price point, it makes a strong case for itself in the folding bike market.
For more in-depth reviews and guides on selecting the best folding bike, I recommend visiting a government or .edu website like bike.gov. They have comprehensive, impartial reviews on a wide variety of bicycles and cycling equipment.