Are Carrera mountain bikes any good?
From mountain bikes in the 1980s to present-day brands that manifest sophistication, the history of cycling is long and winding. Today, bikers can choose from different models before hitting the trail. Whether you are looking to have fun riding off-road with friends or take part in upcoming cycling competitions, brand loyalty and preference vary from one biker to another.
From the best manufactures in the world, bikes come in different shapes and designs. Yeti and Kona are some of the oldest mountain bike brands. However, a comprehensive comparison list of the best models should have GT bicycles, Carrera, Trek, Santa Cruz, Giant, and any others. In this post, we answer the question, are Carrera Mountain bikes any good? Thus, to help you fathom the nature of these bikes, we will further break down this blog into the following sub-sections:
Features of Carrera mountain bikes.
Carrera mountain bike models: Compare and choose
Why you should put money on a Carrera bike.
Are there disadvantages that come with owning a Carrera mountain bike?
Which models of Carrera bikes exist?
The above subtopics, we believe, will help break everything about these bikes. You should then be able to make an informed decision next time you go looking for the best mountain bicycle by Carrera.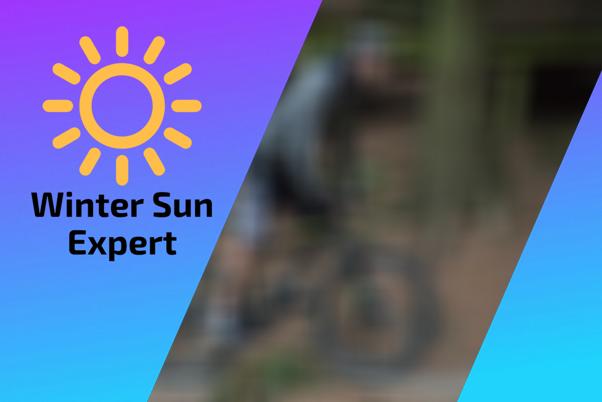 Features of Carrera mountain bikes
You don't have to be a pro biker to identify a Carrera from afar. Every bike has an inscription of the brand name on the frame. However, that would only count as superficial knowledge about bicycles that could offer you more than a leisure ride.  For more than 25 years, Carrera has been a handy bicycle to both amateur and season riders.  It is a brand whose origin can be traced to the early 1980s in Italy. Today, however, much of the manufacturing of these bikes takes place in the U.K by Halfords.
Because Carrera bikes are products of a reputed manufacturer, they have been a top choice among thousands of bikers for many years. With this, you would want to ask, what features make it outstanding among many? Well, let's take a look.
– Are they comfortable
A good mountain bike should provide a rider with great comfort. Our experience with Carrera is that its comfort level is exceptional. Thousands of bikes who love this brand have expressed confidence with this aspect, thanks to carbon bladed forks supported by alloy steerer. There is reduced vibration when you ride on a Carrera a rough hilly terrain. Most Carrera models present riders with a smooth gear change experience, thanks to the wide spacing of Shimano cassette, compact chainset, and Shimano Claris shifters. A good example is the popular Carrera Virtuoso.
– Design and Appeal
Recently, the company gave its bikes a facelift, furthering its commitment to delivering unmatched value to clients. Carrera mountain bikes are beautiful and highly detailed. From our interaction with the company's various models, the bicycles pack amazing features.
You should be able to notice the bike's aluminum frame and high tensile steel fork. It means, as you soon as you hit the trail, pedaling and control become a breeze. After all, what do you need in a bike if you cannot balance it and make smooth maneuvers? Well, your guess is as good as that of anyone's. Bike lovers would rather spend lots of money on a quality acquisition that will last many years than end up with a low-cost purchase that is expensive to maintain.
– Smooth transition Shimano gearing system
If you have always had difficulties changing bike gears, it is time you considered switching to a better brand with smooth transition and torque. On this premise, you may want to ask, what does a Carrera mountain bike has to offer?  Well, a smooth change of gears is all you will experience with a good model from Halfords. Whether you are shifting to a lower gear up the hill or changing a higher one down the slope, Carrera gears deliver on a promise of an easy and smooth transition. 
– Braking system
There are days when riding mountain bikes will feel like cruising on the latest roadster. It is when biking drives your adrenaline into a mad-rush; something pro cyclists call a high-octane experience. The question is how good are the brakes in a Carrera mountain bike? Well, the mechanics behind the breaking system of these bicycles are top-notch. Whether you are riding on a rainy or sunny day, bikers who have used Carrera mountain bikes express the reliability of the braking system. Our experience is no different. They work perfectly on any weather, with no risk of skidding during the rainy season.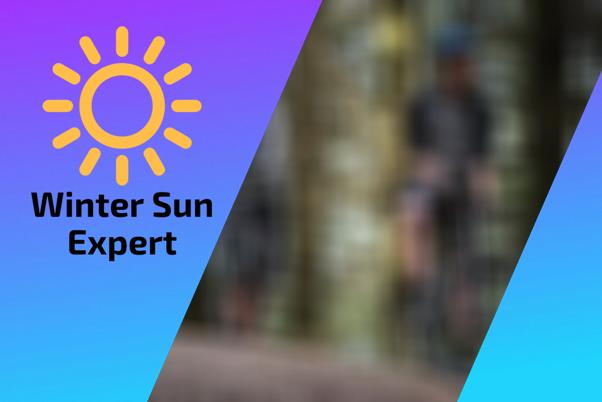 – Are Carrera wheels worth the price?
You may be wondering if a Carrera tire can fit into your latest GT acquisition, but that's a topic for another day. Or, we will leave it to a tire collection enthusiast to answer. Meanwhile, bicycle wheels that measure 27.5 inches are technically large, but that's only one among many options you get with Halfords' Carrera. From strong alloyed steel construction to double-walled rims, these bikes offer you more than a pricey bargain.
– Lightweight
Over the years, mountain bike manufacturers have changed tact, shifting from heavy-duty construction to lightweight rides. The changing dynamics of the racing world means lightweight bicycles are the best. Our experience with the Carrera range of mountain bikes reveals a similar trend. Take, for example, the company's famed Vengeance Men's Mountain bike weighing only 14 kilograms; you begin to understand why we have been saying these are good bikes for the money.
Models and features of Carrera mountain bikes
We have briefly explored Vengeance Men's mountain bike but that's not the only Carrera model for a hilly ride.  There are more than a dozen mountain bikes from Halfords with Carrera branding, allowing cyclists to choose a befitting ride. Moreover, you should note that while the company puts its best attempts forward when manufacturing these bikes, each will give you a different cycling experience.  
We compare a few models of Carrera mountain bikes in the following table:
Carrera Mountain Bike Model
Features
Carrera Mountain Bike Model
Features
Carrera Vengeance
Carrera Vengeance comes in different sizes namely extra small, small, medium, large, and extra-large. It means there are options for kids, youthful riders, and adults. It costs less than $350It features an aluminum frame, giving riders a lightweight feel. Bikers enjoy a 24 Speed gear set (Shimano with 3X8 shifters). Carrera Vengeance mount bike has a rim with double-walls and 27.5-inch rims. It weighs only 14kgs. It has tektro Disc brakes
Carrera Valor
Carrera Valour costs less than $300 and is equally lightweight hence easy to ride uphill with little effort. It features aluminum alloy, giving it extra protection and durability. Its 24 Shimano gearing speed is the perfect choice for rough terrain mountain bike riders. It has a V-breaking system.
Carrera Vendetta
Carrera Vendetta costs more than $350 but has some amazing features you will look for in a good mountain bike. Lightweight aluminum construction makes it a perfect ride uphill. SRAM RD-X4 gearing system, 24-speed. 100mm Suntour suspension fork (front). A powerful braking system-Tektro Novela discs. It has large wheels measuring 27.5 inches with a 2.8 plus tire fitting.
Carrera Hellcat Carrera Hellcat mountain bike packs a lightweight aluminum alloyed frame, which is a great feature for bikers. It costs less than $350It runs on a 24 speed SRAM gear system (x4). Tektro braking system. A Suntour XCM suspension system helps absorb shock when riding on rough bumpy terrain. This bike weighs 15kgs. Available as extra small, small, medium, large and extra-large bikes.This bike rolls on Kenda tires measuring 27.5 inches in width, providing it with easy control and strong grip.
Carrera Vulcan
Vulcan men's mountain bike is available as small, medium and large. It costs more than $350Ideal for a hilly ride, thanks to a 27-speed Shimano gearing system. It has an effective braking system-Tektro HD-M375 brake discs (hydraulic). Carrera Vulcan has large wheels measuring 27.5 inches that accommodate Kenda mountain bike tires
Do Carrera bikes have tires and large wheels: A bad or good feature?
Thus far and also basing your decision on the top-grossing Carrera Mountain bikes above, it goes that each has something unique to offer. The most notable feature of these bikes is the large wheels. In a previous post, we explored tire size and its influence on a cycling experience. You would recall the following about bike tires and apply to the Carrera situation:
There is more contact with the surface when riding on wide tires. Given that most Carrera bikes fit this description, they are therefore the best if you are looking for a stronger grip on rocky trails and stability on the trail.
Based on international standard tire sizing, Carrera mountain bikes fall in the category of 27.5 inches or ISO 584. Thus, they are a perfect choice for 650B rims.  
Wide tires present mountain bikers with great comfort, something that makes Carrera a top choice.
Moreover, considering that they hold have a higher air volume compared to other bikes, these bicycle brands are ideal for a great cycling experience on loose terrain. Chances of pinch flats reduce significantly with the Carrera range of mountain bikes.
These bikes are a true definition of modernity and sophistication. The manufacturer, Halfords, always wants to be a pacesetter in releasing some of the best bikes into the market.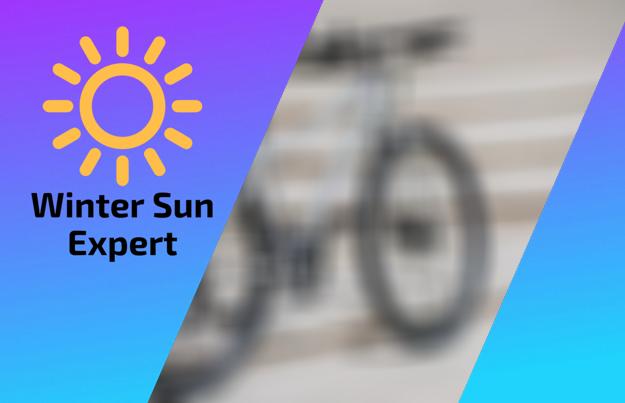 Disadvantages of Carrera mountain bikes
Online forums for bikers are the perfect place to be if you are looking to putting money on a good mountain bike.  However, not all will guide to the ultimate roadster purchase. You should always consider value for your money and opinions of experienced bikers. With Carrera bikes, like other brands, all is not rosy. We have spotted a few downsides with these brands and they are:
Wide tires reminiscent with Carrera mountain bikes come with the disadvantage of high friction. Thus, steering can be quite slow and maneuverability difficult on sharp bends despite their hi-tech gearing and braking systems.
Because of larger wheels and wider tires in these bikes, they tend to lower aerodynamic drag which is a challenge to most cyclists.
Carreras are not the cheap brands you will order online and receive your delivery in a day or two. A brand new bike from Halfords, a house name bicycle manufacturing, will almost leave a dent in your pocket. They cost upwards of $300.
Given that you will spend most cycling days riding up and down hilly terrains, it goes that owning a Carrera mountain bike comes with additional costs. Talk of tires, handlebars, saddles, and rims, then you begin to realize maintenance costs are the real deal in the life of a mountain biker.
What to look for in the latest Carrera mountain bikes
While you can spend less than $400 and ride home with a top-of-the-range bike from Halfords, choosing a good ride goes beyond cost. A pricey bike such as Moterro Neo 1 or Fuel EX 9.9 cost more than $6000. But considering many other features in a top-quality Carrera bike, a cheaper variant can make for a perfect alternative.
Moreover, minimalist is the new go-to bike design for a modern man. And so, here is we echo the big question. What should you look for in a modern Carrera mountain bicycle apart from cost?
Well, the key considerations for a pro racer are improved suspension and geometry. You should also note that mountain bikes vary. Some bikers prefer a trail bike to a cross-country option. Other bikes will choose downhill mountain bikes instead of enduro any day.
– Geometrical outlook
Modern bikes emphasize lengthier design. It is the go-to trend for cyclists looking forward to experiencing more balance, a higher aerodynamic drag, and fancy-looking bikes. You will note the makeover of most, if not all models of Carrera bikes to meet this growing demand. But while a big slack head and more tube angles make a bike look longer, it is not always the best option.
Long bikes are hard to ride in tight corners and packed terrain. You will also have to unleash more effort trying to remain stable and balanced at low speeds. Remember, geometrical considerations also include wheel size.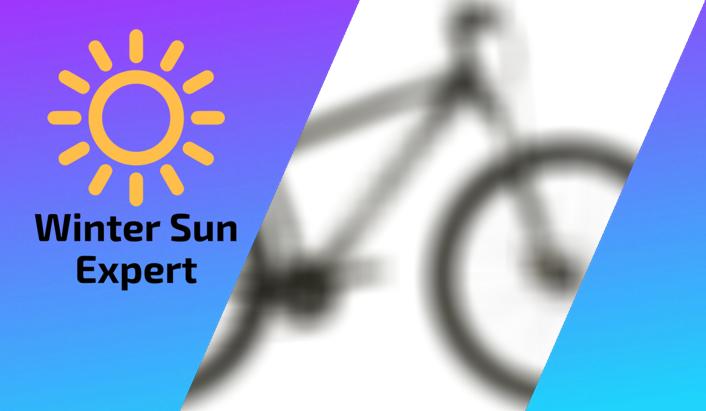 Are there are any models of Carrera bikes?
Our main emphasis on this blog has been Carrera mountain bikes. It is, therefore, our hope that you now have a clearer understanding of what they are, including whether or not they are good for the money. That aside, you may want to ask, are there are any other models?
First off, Carrera bikes come at very competitive prices. Apart from the various mountain variants we compared earlier, cyclists can also go for road, urban and hybrid bikes. The company now manufactures budget-friendly electric bikes.
– Carrera Vanquish
Carrera Vanquish is a road bike that is for the sporty rider looking for extra comfort, balance, and speed. You can choose between two Vanquish models namely Vanquish road bike and Vanquish Disc road bike for men. Each retails at varying prices but they both have two frames.                                                         
– Carrera hybrid bikes
The good thing about hybrid bikes is that they combine at least two cycling experiences into one. In the case of Carrera hybrid, cyclists have a taste of off-road and road biking. They are, therefore, the most versatile in the company's range of bicycles. You can identify these bikes by their flat bars, robust/big tires, and an upright riding position. The latter feature is what you get with most Carrera mountain bikes. Hybrid bikes from Carrera come in three categories. They are Crossfire, Parva & Ankle and Subway.
– Carrera Zelos
Another model is Carrera Zelos, which comes in two variants-for men and women. Zelos makes for a perfect entry-level ride, mostly for leisure bikes looking to have fun. It is comfortable even after many miles of cycling, thanks to a lightweight aluminum frame and a high tensile steel fork.
– Carrera Virtuoso
Then there is the much-talked-about Carrera Virtuoso road bike. While most of its features resemble Vanquish Disc, a hi-tensile fork (steel) makes for a slight variation.  Any pro biker will tell you that steel forms are better than carbon variants because they create a better riding experience.
The Bottom Line
In a nutshell, Carrera mountain bikes are good when they serve a befitting purpose. They are neither costly nor cheap. Also, they feature some of the most cutting edge accessories that will take your biking experience to a higher level. The most important thing is deciding in prior, the type of mountain bike you need. 
You should also seek advice from professional cyclists who have many years of experience testing these bikes. From us, our knowledge about bikes is enough to get you started with the best rides in the market. Check back again soon for another inspiring blog.