Are Trek Mountain Bikes Any Good?
Trek is one of the biggest bicycle manufacturers in the US, and they sell their bikes around the globe from Europe to Asia. Bikes made by Trek are considered to be high-tech, and the company is also in the business of making bicycle accessories as well as mountain biking gear. Being in the bicycle manufacturing business for more than 4 decades,
Trek has earned a reputation for being an innovative bicycle manufacturer, and they have been introducing new technologies in the world of cycling. Even though Trek is one of the first manufacturers to make mountain bikes majority of riders who have not ridden a Trek made mountain bike are skeptical about the quality of their mountain bikes and whether the company is a credible manufacturer or not.
Trek Mountain bikes are a well-known and liked brand that has earned a reputation for high-end Mountain Bikes due to:
Trek is a popular bike brand with an extensive collection.
Trek uses a modern Suspension system
Bike designs are based on their racing experience
Premium build quality
Trek has a scientific approach towards their bike designs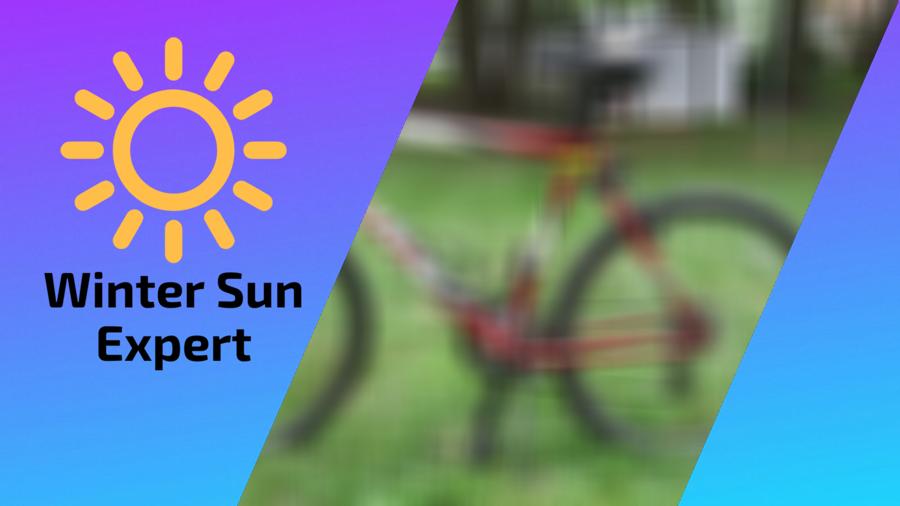 There are plenty of reasons that make Trek an excellent choice for mountain bikers around the world. Did you know Trek was also the pioneer of female-friendly bike designs, and they are still one of the very few companies that make mountain bikes specifically for females along with customizable accessories that make the bikes more women-friendly?
But that is just the tip of the iceberg as many more reasons make Trek made mountain bikes the best choice for everyone, from a beginner to a professional riders.  In this article, we will tell you about every reason that makes Trek bikes so great.
Trek bikes come with state of the art suspension systems
The suspension technology developed by Trek for its mountain bike range has become a benchmark for comfort and stability in the world of off-road riding. The full-suspension modern mountain bikes that Trek sells are fitted with suspension systems developed and patented by Trek bikes.
They free the rider from common issues with traditional full-suspension mountain bikes. Here are the different types of suspensions you will find on a Trek mountain bike.
● Active Braking Pivot rear suspension
Every rider with experience using traditional suspension has faced the problem of rear shocks locking up when they go on the brakes hard. This problem occurs due to the suppression of front shocks and the extension of rear shocks when brakes are applied.
The result of the rear suspension extension makes the rear tire bounce, reducing the tire's contact with the ground. But Active Braking Pivot or ABP does exactly what it sounds like, as this system is meant to keep the suspension active when the bike is going over an obstacle by keeping the tire in contact with the surface.
The system helps separate the drive train components from the braking system by adding a separate pivot point for connecting the rear suspension to the rear wheel. Benefits of the ABP suspension include more responsive braking and better handling on corners.
● RE:aktiv
Have you ever felt the frustration of losing paddling power as you paddle uphill because your mountain bike's suspension dampens the power you apply through the paddles? Well, that is a problem the research and development team at Trek Bikes has solved in the form of RE:aktiv suspension system.
This system is highly adaptive, and it eliminates the need for locking and unlocking your suspension according to your riding needs, as it only gets activated when the terrain is demanding enough and does not dampen your paddling input unnecessarily.
Some key benefits of RE:aktiv suspension provided by Trek bikes include smoother handling with less paddling input loss and better cornering ability.
● Full Floater suspension
Suspension travel is both useful and inefficient at the same time. With more travel in the suspension, the rider has to put in twice the effort when paddling, especially when going uphill or during a climb. That is where the Full Floater suspension designed by Trek is beneficial since it has more travel than regular rear suspensions.
It gives the rider the ability to ride on any terrain, but at the same time, Full Floater suspension prevents loss of paddling power, making the ride more efficient. If you are doing a lot of jumps, this suspension system can help you because, unlike regular suspension setups Full Floater suspension will not hit rock bottom in case of a hard drop.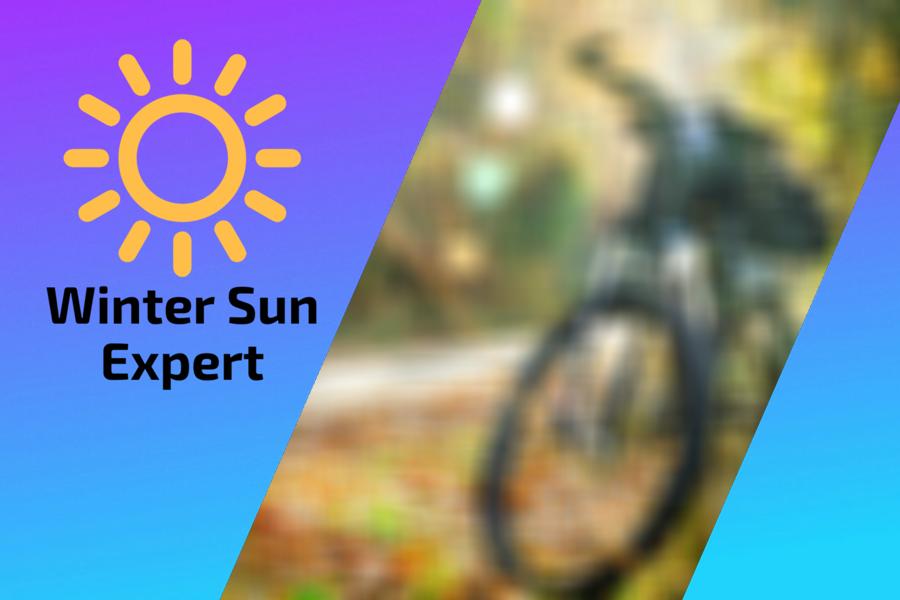 The Full Floater suspension's name comes from how the shock is positioned on the mountain bike's frame. Instead of being mounted directly onto the mountain bike's frame, Full Floater suspension is instead floating freely away from the bike's frame. And it is attached to the frame using two pivots that allow the shock to travel a lot more when needed, and it is more responsive than a normal suspension.
The best part about this free-floating shock design is that it can be tuned according to the rider's requirements and the riding conditions. Another advantage of this shock system is that it is positioned right in the middle of the mountain bike, and this allows for better balance since the rider doesn't have to counter the weight of the suspension system while taking turns.
Trek mountain bikes have some of the lightest and well-built frames
A strong and well-built frame makes a mountain bike reliable and gives the rider the confidence to push the boundaries. Trek has been working with carbon fiber mountain bike frames since 1991 so by now it is no surprise that they have not only excelled in mountain bike frame technology, but they have patented new materials for mountain bike frames which make Trek mountain bikes some of the lightest bikes on the market, but their frames are tough at the same time.
Different types of frames Trek uses in their mountain bike frames are as follows:
● Carbon Fiber Frames
These frames are claimed by Trek to be the lightest mountain bike frames ever made by the company. Trek uses the finest carbon fiber to make the OCLV frames, ensuring that they are much lighter than any of their metallic counterparts. OCLV stands for Optimum Compaction Low Void; the name comes from how Trek designs OCLV frames.
These frames are made by joining carefully sized and shaped carbon fiber pieces, applying high pressure, and exposing them to heat. This process results in a frame that can withstand any impact during rough riding conditions and keeps the rider comfortable at the same time.
Another great thing about these carbon fiber frames made by Trek is that they have little to no gaps between the layers of carbon fiber that are joined to make the frames.
This results in reliable and extremely resilient frames. The OCLV frames of Trek match the aerospace standards regarding the low gap between the different layers of carbon fiber that make up the frame.
● Aluminum Frames
Aluminum frames are the most common type of frames found in mountain bikes. Aluminum frames are affordable and reliable and provide a lot of responsiveness because they tend to be rigid. But one problem with traditional aluminum mountain bike frames was that they didn't provide much comfort to the rider.
Unlike carbon fiber, aluminum is not very good at absorbing impacts, making the ride bumpy and can cause the rider to get tired easily. But engineers at Trek have produced Alpha Aluminum frames for their mountain bike range, allowing for a more responsive off-road ride without compromising on the comfort of the rider.
These Alpha aluminum frames made by Trek work in two ways; by being stiff in points on the frame that don't need to absorb impacts from the terrain while being flexible at points where impact needs to be absorbed.
The aluminum frames being made by Trek make it possible for the rider to get the most out of the mountain bike without spending too much money on a carbon fiber frame.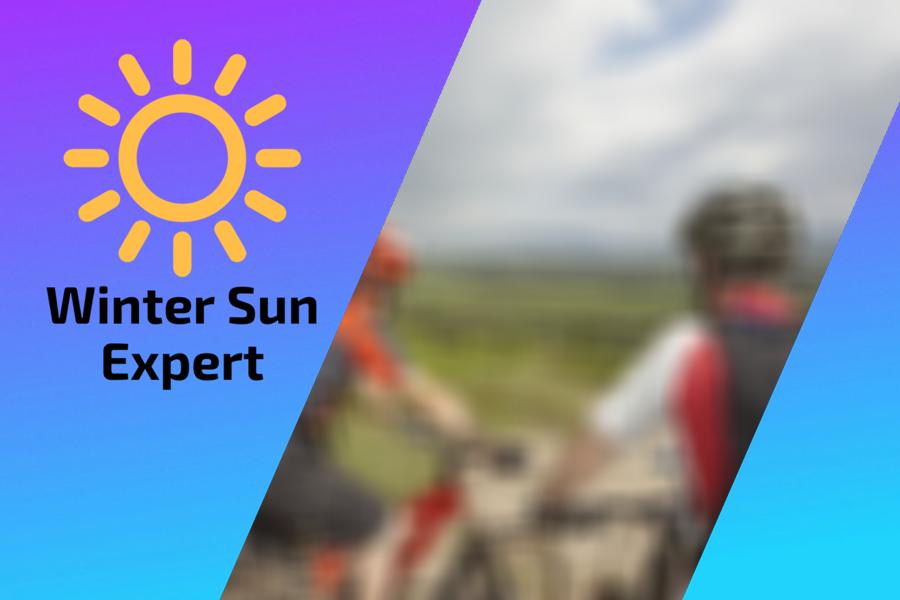 Trek uses the hydroforming technique to make complex aerodynamic frames for their mountain bikes, which is impossible to achieve using any other technique. Regarding the aesthetics of the frame, Trek doesn't compromise on styling either because they have developed a welding technique called "Invisible weld technology," which ensures that the frame does not show any welding points.
But it is not just the looks, as the welding technology used to make aluminum frames at Trek ensures the joints are strong.
IsoSpeed Frame
One of the most futuristic frame designs to come out in recent years. IsoSpeed frame design is considered to be a giant leap from the traditional frame design that has been used in mountain bikes for almost half a century. IsoSpeed frame reduces the reliance of the mountain bike on suspension systems by giving the frame itself the ability to absorb most of the impact from the terrain making the frame perfect for off-road riding over long distances.
This frame design by Trek is also extremely light because of the lack of rear suspension gear, as the frame can absorb all the vibrations and roughness of the terrain. The IsoSpeed framework by allowing the seat tube to move freely because it is not joined with the frame's top tube. This method makes the frame as responsive as possible when needed while absorbing the force of impact from the terrain.
IsoSpeed frame design has dominated the off-road racing scene ever since it was introduced by Trek bikes. Most off-road racing events have been won on bikes with Trek's IsoSpeed frame, which shows how effective this design is.
The isoSpeed frame doesn't just provide rear shock dampening. This design also dampens the front handle by allowing the steerer tube to flex and absorb impacts without needing a front suspension system.  This frame design allows the rider to ride for longer periods over uneven terrain without getting tired.
But most importantly, you don't have to worry about replacing the suspension part and maintenance of the suspension because IsoSpeed frames require little to no maintenance, and Trek is even offering a lifetime warranty on their IsoSpeed frames which makes it more reliable and affordable than the traditional frames with heavy suspension equipment.
Trek Mountain Bikes have an aerodynamic design
Trek bikes are made after careful testing in wind tunnels to make them as aerodynamic as possible so that the wind resistance the rider has to face is as low as possible. The process of designing involves running computer simulations to find the least air-resistant designs and shapes possible. And after passing the software test, the bikes are tested in the wind tunnel and on track to get the most accurate data about the aerodynamic capabilities of the bike.
But for now, the aerodynamics are being applied mostly to the speed bike models of Trek, and the technology is expected to trickle its way into mountain bikes in the future.
How do Trek Mountain Bikes compare with the competition?
Among the competitors of Trek Mountain bikes, Giant Mountain bikes are considered the closest competitor since they make bikes in a similar price range, and the features provided by both companies are almost similar.
So it is only fair to compare mountain bikes made by Trek and Giant to give you a better idea about their performance and quality differences. Both of these brands are some of the top mountain bike manufacturers in the industry, and below is a brief comparison of both of these companies based on different key aspects.
● Build Quality
Since Giant also makes some parts for Trek mountain bikes that is why we are only going to focus on the bikes which are exclusively made by Trek and Giant for this comparison. Trek Mountain bikes are often considered superior compared to Giant mountain bikes.
Users of Giant mountain bikes complain about the lack of rigidity in the frame and the lack of strength in the frame. The reason for this might lie in the manufacturing process of both brands, as Trek is using modern techniques to manufacture their bikes.
So when it comes to the design and build quality of the frame, Trek is the leader in carbon fiber and aluminum mountain bikes.
● Suspension quality
As we have explained above, the suspension of Trek mountain bikes is kept at a high standard, and therefore the suspension of Trek mountain bikes is considered to be more effective under load and rough riding conditions. Especially when it comes to heavier riders' Giant bikes tend to provide less shock absorption, and the suspension compresses more than usual under excess weight.
While a properly tuned Giant bike suspension can be effective for most off-road applications as well but when it comes to high-performing suspensions, Trek takes the lead with its wide range of specially designed suspension systems that are designed to tackle each riding style.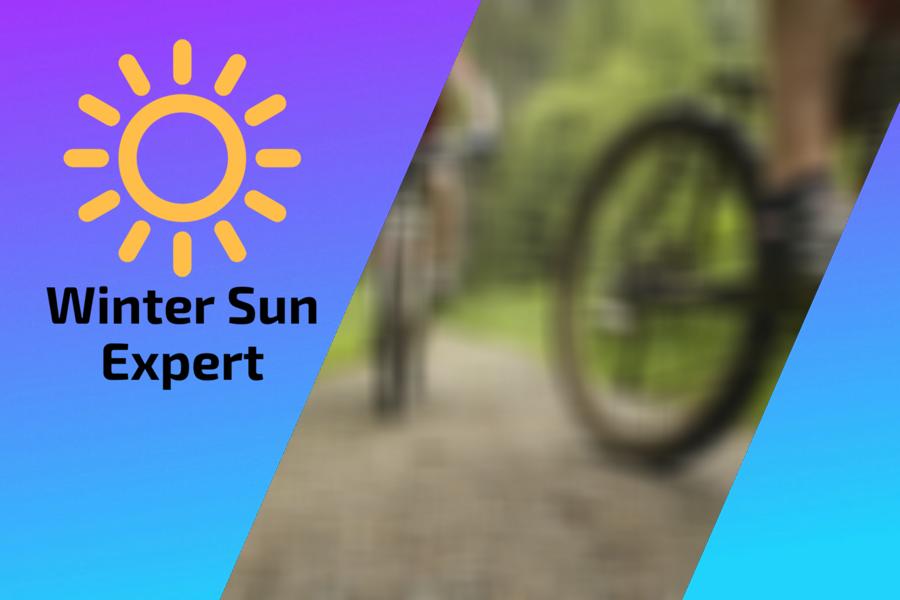 ● Quality of parts
Giant Bikes produce all kinds of components for their bikes, and they also supply mountain bike components to other companies, which gives Giant mountain bikes an edge when it comes to high-quality parts. From brake pads to cables, Giant mountain bike uses in-house build parts on their mountain bikes.
Trek mountain bikes use parts from other manufacturers, including Giant, making it difficult for them to maintain the standard of their parts. Another advantage Giant mountain bikes have over Trek is that since they produce parts in bulk for themselves and other companies, the cost of their parts is lower, making it cheaper to replace parts of Giant Mountain bikes compared to Trek's mountain bikes.
● Aesthetics and styling
Looking at a Trek made mountain bike, you can tell it has been designed to look good while maintaining functionality. That is why it is no surprise that Trek mountain bikes have a reputation for being good-looking machines while, on the other hand, Giant focuses more on quality and reliability than looks.
Designers at Trek pay extra attention to tiny details that have a huge impact on the overall looks of the mountain bike. For example, Trek uses specially designed welding methods to weld their aluminum frames together, leaving not a single weld mark or blemish on the joints, which gives the bike a premium look.
But at the end of the day, whether a person likes a mountain bike's design depends on personal preference and taste.
● Professional racing heritage
Regarding performance in professional off-road racing, Trek mountain bikes are way ahead of Giant mountain bikes in off-road racing. Trek mountain bikes have dominated major off-road racing events since 2012, and the racing success of Trek mountain bikes translates into their regular bikes in the form of better suspension design, aerodynamics, and lighter frames.
So when performing in a competitive environment, Trek is ahead of Giant mountain bikes by leaps and bounds.
● Pricing
Pricing is where Giant mountain bikes beat Trek because Giant mountain bikes provide more features at a lower price, Giant has been reducing the retail prices of their mountain bikes in the past few years while Trek is not only selling their mountain bikes at a higher price point but there isn't a lot of options available on their mountain bikes that fall in a lower price range.
So unless you are willing to spend around $1000, you won't find good value for money, while Giant mountain bikes provide more value even with their lower-priced bikes.
Both competitors have pros and cons, but Trek has positioned itself as a premium brand, and you can think of Trek mountain bikes as BMWs of the mountain bike world.
So unless you have a higher budget, you are better off going with a Giant mountain bike as you can get more features at an affordable price, but if you are a performance-oriented rider and budget is not an issue, then Trek is the way to go.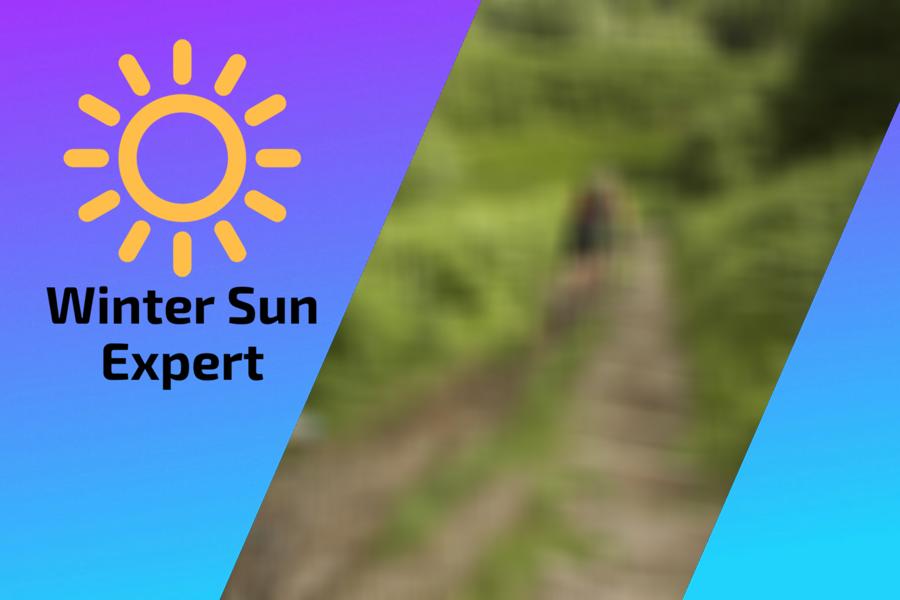 Trek mountain bikes are built around people's needs
Being the pioneer of modern mountain bikes Trek is undoubtedly a serious option if you are shopping for a mountain bike. Trek was one of the very first companies to start producing aluminum and carbon fiber mountain bikes, and by now, they have gotten pretty good at what they do since they have been making mountain bikes for 40 years.
One of the most noticeable reasons Trek mountain bikes have become so popular is that the company designs its products based on consumer needs after carefully analyzing what the riders are looking for in a bike.
A senior leader of the Trek team and the current president of the company John Burke is famous for his vision of making the company consumer-centered rather than focusing on profits and the size of the company. The innovative vision of the company's leaders and founders shows in the company's product line in the form of industry-leading mountain bike designs and attention to detail in every aspect of the bike.
From their ISO speed frames to ABP suspension systems, there is no doubt that Trek makes great mountain bikes with cutting-edge technology.
What are some of the best mountain bikes by Trek?
Trek makes mountain bikes for all kinds of off-road riding, including cross-country, trail, and downhill-specific machines. Trek has a wide range of bikes specifically designed for each type of riding scenario, and here are the best mountain bikes that Trek has to offer based on the intended riding purpose.
Trek Top Fuel: This mountain bike is purpose-built to handle fast-paced cross-country racing over various terrains. It features improved handlebars and stems and has a full suspension setup. Depending on your preference, you can buy the bike with an Aluminum or carbon fiber frame. So if you are into long-range multi-hour riding, Trek Top Fuel is a great option.
Trek Fuel EX: When handling trail riding, Trek Fuel EX provides the perfect blend of stiffness for climbing uphill and an ideal amount of suspension to handle any jumps. It comes with the latest RE:aktiv suspension system that allows maximum paddling efficiency and can soak up the terrain abuse, keeping the rider ready for another lap of the trail.
Trek Session: For total confidence when going downhill at high speeds Trek Session 9.9 is what professional downhill riders use. It comes with an adjustable suspension that can be dialed in according to the track's difficulty and the jumps' depth. This bike combines all the best technologies that Trek has to offer into one complete package, and with this bike, there is no downhill track that is not rideable.
Mountain bikes designed by Trek are versatile in their use, and therefore, you can use them for various purposes, making them a good option if you are into multiple types of riding styles. Also, with the right accessories, you can customize your Trek mountain bike according to the riding you are most interested in.
Take Home
Trek mountain bikes have stood the test of time and have made a reputation for being a premium high-quality mountain bike manufacturer. But just like anything else in the world, you get what you pay for, and Trek
Mountain bikes are no exception, as they cost more than other mountain bike brands. So it is a good idea to assess if you need a purpose-built off-road machine, and you should also test out a few other options when buying a mountain bike.
Since Trek mostly focuses on racing and most of their mountain bikes show that they are race-inspired, you can find plenty of cheaper alternatives unless you will be doing serious off-roading on your mountain bike.
Evaluating the Quality of Trek Mountain Bikes
In the world of mountain biking, one brand that has consistently stood out is Trek. With a long history in the bicycle industry, Trek has continued to create high-quality bikes for both professional and recreational enthusiasts. With many options available, interested bikers may wonder: are Trek mountain bikes any good?
• A Brief History of Trek
Richard Burke and Bevil Hogg established Trek Bicycles in 1976 in Waterloo, Wisconsin, USA. Since its inception, the company has become one of the most prominent and respected bicycle manufacturers globally.
The brand's commitment to quality and innovation has catapulted its products into the go-to choice for many professional cyclists and biking enthusiasts.
Trek's official website: Trek Bikes
• Variety in Bikes: Something for Everyone
One of the most significant advantages of Trek mountain bikes is the range of options available for riders. Regardless of your experience level, riding style, or budget, a Trek mountain bike is likely suitable for you.
– Entry-Level Bikes
These bikes are perfect for beginners or those seeking a reliable, affordable mountain bike. Some popular entry-level Trek bikes include:
Trek Marlin Series
Trek X-Caliber Series
– Mid-Range Bikes
For riders with a bit more experience or those looking for a bike with better specs, Trek has several mid-range options. These bikes often have more advanced features and components, such as better suspension systems or higher-quality drivetrains. Some popular mid-range Trek mountain bikes include:
Trek Roscoe Series
Trek Fuel EX Series
Trek Top Fuel Series
– High-End Bikes
Lastly, Trek offers top-of-the-line mountain bikes with cutting-edge technology, components, and design for those seeking the best. These bikes cater to professional and serious riders who demand exceptional performance. Some popular high-end Trek mountain bikes include:
Trek Slash Series
Trek Remedy Series
Trek Session Series
• Quality Components: Performance and Durability
Another contributing factor to the reputation of Trek mountain bikes is their use of quality components. Trek is known to continuously improve and innovate to develop better bike parts and employ industry-leading components.
By partnering with reliable brands such as Shimano, SRAM, and RockShox, Trek ensures the bikes maintain high performance and durability.
– Frames
Trek mountain bike frames are built with high-quality materials such as carbon fiber and aluminum alloys, giving the bikes lightweight, strong, and reliable structural integrity. Trek also offers a lifetime frame warranty, guaranteeing that their frames are built to last.
– Drivetrain
Trek mountain bikes typically feature Shimano or SRAM drivetrains, both known for their performance and reliability. This ensures smooth shifting and a wide range of gears for tackling different terrains.
– Suspension
Trek employs renowned suspension systems like Fox and RockShox in their mountain bikes. These suspension systems provide excellent shock absorption, improving rider comfort and control during off-road excursions.
– Brakes
The brand uses high-quality hydraulic disc brakes, which offer superior stopping power and control. This added safety feature is especially critical during challenging rides on steep terrain or slippery surfaces.
• Positive Reputation and Feedback
Trek bikes have long been praised by consumers and professionals alike for their quality and performance. Mountain bike magazines, websites, and forums are often filled with rave reviews about Trek's products, validating their status as top-notch mountain bikes.
• Recommendation: A Solid Choice for Mountain Bikers
In conclusion, Trek mountain bikes undeniably have good performance, durability, and a variety of options. With a wide range of mountain bikes available for different skill levels, budgets, and riding styles, there's likely a Trek bike suitable for any rider.
From personal experience, I can recommend Trek mountain bikes as a solid choice for beginners and advanced riders alike. The brand's attention to detail and use of quality components assure a reliable and enjoyable biking experience on the trails. So, if you're in the market for a new mountain bike or looking to upgrade, consider Trek a top contender.
Assessing Trek as a Reliable Mountain Bike Brand
In mountain biking, choosing the perfect bike can be a daunting task due to the endless options available in the market. Among these choices, Trek mountain bikes have secured a solid reputation among riders for their build, performance, and range of offerings.
This article aims to delve deep into the various aspects that make Trek mountain bikes a good choice for a range of riders and provide useful recommendations.
• Trek Mountain Bikes: A Brief Overview
Trek is an American bicycle brand established in 1976. Over the years, they have grown to become one of the largest bicycle manufacturers in the world, constantly pushing the boundaries in design, technology, and innovation.
They offer mountain bikes catering to different riding disciplines, preferences, and budgets.
– Hardtail Mountain Bikes from Trek
Hardtail mountain bikes are known for their simplicity, lighter weight, and lower cost than their full-suspension counterparts. Some popular hardtail models from Trek include the X-Caliber, Marlin, and Roscoe series.
X-Caliber Series
The X-Caliber series is an excellent option for beginners and casual riders seeking a capable cross-country mountain bike. These bikes offer a great balance of performance and value, featuring an aluminum frame, reliable components, and a range of wheel sizes to suit different rider heights.
Marlin Series
The Marlin series is ideal for entry-level riders looking for a versatile bike that can handle off-road trails and urban commutes. These bikes come with an aluminum frame, a wide range of gears, and entry-level components that provide durability and reliability for a reasonable price.
Roscoe Series
The Roscoe series is designed for those who want to explore more aggressive trails and technical terrain. These bikes feature plus-sized tires, powerful hydraulic disc brakes, and a sturdy aluminum frame, allowing riders to tackle challenging terrain easily and confidently.
– Full-Suspension Mountain Bikes from Trek
Full-suspension mountain bikes offer increased traction and control in rugged terrain thanks to front and rear suspension systems. Trek's range of full-suspension mountain bikes spans from budget-friendly options to professional-grade machines.
Fuel EX Series
The Fuel EX series is a versatile collection of trail bikes designed to excel in various off-road conditions. These bikes feature an aluminum or carbon frame, a range of suspension travel options, and a dropper post.
The Fuel EX series caters to riders who seek a do-it-all mountain bike that can handle long climbs, fast descents, and technical singletracks.
Remedy Series
For those who prefer a more aggressive riding style on enduro-oriented trails, the Remedy series is the way to go. These bikes have a more robust suspension, powerful brakes, and slacker geometry to handle rough descents and steep inclines.
The Remedy series is preferred for experienced mountain bikers in aluminum and carbon frame options.
Top Fuel Series (race-focused)
Designed for cross-country and marathon racing, the Top Fuel series features lightweight carbon frames, efficient suspension systems, and a geometry optimized for agile handling and speedy ascents. These bikes are ideal for competitive racers or riders prioritizing speed and efficiency on the trails.
• Build Quality and Performance
Trek mountain bikes are known for their top-notch build quality, with frames crafted for durability and performance. Aluminum frames offer excellent value for money, while their carbon frames are designed to provide a lighter and stiffer ride.
The suspension systems on Trek mountain bikes offer a smooth and responsive ride, thanks to their proprietary RE:aktiv technology which ensures efficient pedaling and consistent traction on both climbs and descents. Trek also utilizes the ABP (Active Braking Pivot) system, which enhances the suspension's performance under hard braking.
Components on Trek mountain bikes are sourced from trusted brands, such as SRAM, Shimano, RockShox, and Fox, ensuring reliable performance even in challenging conditions.
• Value for Money and Resale Value
Trek mountain bikes offer excellent value for money, catering to a wide range of budgets without compromising quality or performance. Their range of offerings ensures that riders can find an option suitable for their needs, whether a budget-friendly hardtail or a high-end carbon race machine.
Moreover, Trek bikes are known for their good resale value, thanks to the brand's reputation and the quality of its products. If you ever decide to sell your Trek bike, you will likely get a fair price.
• Conclusion
Overall, Trek mountain bikes are a fantastic choice for various riders, with an extensive range of options catering to different preferences, needs, and budgets. Their bikes offer exceptional build quality, performance, value for money, and resale value, making them an ideal choice for beginners and experienced enthusiasts.
Whether you're looking for a versatile hardtail or a capable full-suspension machine, Trek is a brand you can rely on for a trustworthy and enjoyable mountain bike.
Examining the Craftsmanship of Trek Bicycles
In the world of cycling, Trek is a brand with a reputation for designing and manufacturing top-notch bicycles for a wide range of needs and preferences. Founded in 1976 and headquartered in Waterloo, Wisconsin, Trek has become synonymous with quality and innovation in the cycling industry.
• A Commitment to Quality and Innovation
With over four decades of experience producing bicycles, Trek has established itself as a market leader in quality and reliability. Their commitment to constantly improving their products and incorporating the latest technological advancements in their design has resulted in a range of bikes that cater to the different needs of cyclists, from casual riders to professional athletes.
Trek's bicycles undergo rigorous testing and quality control measures, ensuring each bike leaving their factory meets high performance and durability standards. Many of their bicycles have even been used by professional cycling teams, such as Trek-Segafredo, further solidifying the brand's reputation for producing some of the best quality bikes in the market.
• A Wide Range of Bikes to Meet Different Cycling Needs
Trek manufactures a diverse array of bikes to cater to the varying preferences of cyclists. These include mountain, road, hybrid, electric, and even children's bikes. This ensures that no matter your cycling requirements or preferences, there's a Trek bike designed specifically for you.
– Mountain Bikes
Trek's range of mountain bikes is designed to conquer off-road trails and rugged terrain, making them ideal for adventurous riders. Featuring sturdy frames, powerful suspension systems, and components built to withstand the rigors of off-road cycling, Trek's mountain bikes, like the popular Trek Marlin, offer excellent handling, stability, and durability.
– Road Bikes
Trek's road bikes, such as the Trek Domane, provide a perfect blend of speed, efficiency, and comfort for those riding primarily on paved roads. With their lightweight frames, aerodynamic design, and high-quality components, these bikes are ideal for cyclists looking to cover long distances at top speeds.
– Hybrid Bikes
Trek's hybrid bikes offer a versatile option for riders who want a single bike for multiple purposes, such as commuting, fitness, and leisurely weekend rides. Combining features of road and mountain bikes, these bicycles offer a comfortable riding experience and the ability to handle various terrains.
Models like the Trek Dual Sport are perfect examples of the brand's commitment to building bikes that cater to a wide range of riding styles.
– Electric Bikes
Trek's electric bikes, also known as e-bikes, feature a motor that assists the rider while pedaling, making it easier to climb hills or ride for longer distances. The Trek Verve+ is a popular e-bike model offering a comfortable ride, perfect for daily commutes or longer recreational rides.
– Kids' Bikes
Trek also offers a line of children's bikes designed to cater to the needs of younger riders. These bikes feature sturdy frames, quality components, and smaller wheels to ensure kids have a safe and enjoyable riding experience.
Models like the Trek Precaliber aim to provide a reliable and fun bike for children as they learn the joys of cycling.
• Investment-Worthy Components and Features
One factor contributing to Trek's reputation for producing good quality bikes is the use of top-grade components and features. Many of their bike models come equipped with components from industry-leading brands like Shimano, SRAM, and Bontrager, known for their durability and performance.
Trek also incorporates advanced technologies and design innovations in their bikes, such as the IsoSpeed decoupler technology in the Trek Domane, which provides a comfortable ride by reducing road vibration.
Using lightweight carbon fiber frames in some of their higher-end models is another example of Trek's dedication to providing riders with the best possible ride quality and performance.
• Final Thoughts on Trek Bike Quality
In conclusion, Trek bikes have earned their reputation for good quality through years of dedication to innovation, high-quality components, and a diverse range of products to cater to varying cycling needs. As a result, investing in a Trek bike is a wise decision for riders who prioritize reliability, performance, and durability in their bicycles.
Whether you're an aspiring professional athlete, a casual weekend warrior, or a daily commuter, a Trek bike is designed to meet your specific needs and preferences.
Exploring the Connection Between Trek and Giant Bikes
Trek Bicycles and Giant Bicycles are two of the biggest names in the bike manufacturing industry. Both brands have earned a reputation for producing high-quality, innovative, and cutting-edge bicycles with a wide range of options for different types of riders.
However, there is often confusion surrounding the relationship between these two brands, with many people assuming that Trek bikes are made by Giant or vice versa.
• The History and Origins of Trek and Giant
First, let's briefly look at these two companies' history to understand how they became leading bike manufacturers.
– Trek Bicycles
Richard Burke and Bevil Hogg founded Trek Bikes in the United States in 1976. The company started as a small bike shop in Waterloo, Wisconsin, and focused on producing high-quality, hand-built steel bike frames. Over the years,
Trek has expanded its product lines and offers many bicycles, including road, mountain, electric, and lifestyle bikes. Today, Trek is considered one of the largest U.S.-based bike manufacturers.
– Giant Bicycles
On the other hand, Giant Bicycles was founded in Taiwan in 1972 by engineer King Liu and several partners. Initially, the company focused on providing bicycle parts to other manufacturers. However, due to growing demand and their expertise in manufacturing, Giant decided to start producing complete bicycles in 1981.
Today, Giant is the world's largest bike manufacturer in production capacity and revenue.
• Manufacturing and Production of Trek and Giant Bikes
Now that we better understand each company's history, let's look at how they manufacture their bicycles and if there is any overlap or collaboration between Trek and Giant.
– Trek's Manufacturing Process
Trek Bikes has always been known for its commitment to producing high-quality bicycles in the United States. The company's headquarters and main factory are still in Waterloo, Wisconsin, producing carbon fiber frames for high-end road and mountain bikes.
However, due to increasing demand and the need for more competitive pricing, Trek also outsources some of its production to manufacturers in Asia.
It's important to note that while some of Trek's bikes may be produced overseas, the company maintains a strict quality control process, ensuring that their bicycles meet the same high standards regardless of where they are manufactured.
Additionally, the carbon fiber frames produced in the Waterloo factory are still considered among the industry's best in terms of quality, innovation, and performance.
– Giant's Manufacturing Process
As previously mentioned, Giant Bicycles is the largest bike manufacturer in the world today. They operate multiple factories in Taiwan and China but have a smaller production facility in the Netherlands. One of the reasons for Giant's growth and success is its dedication to using advanced manufacturing techniques and innovation throughout its production process.
Giant has been known to manufacture bikes on behalf of other bike brands as a contract manufacturer, including some models for Trek. It's important to distinguish that this manufacturing relationship does not mean that Giant designs, engineers, or owns Trek bikes.
Instead, it simply means that both companies have agreed for Giant to produce specific models based on Trek's designs and specifications.
• So, Are Trek Bikes Made by Giant?
The answer to this question is not a simple yes or no. While it is true that some Trek bike models have been produced by Giant under a contract manufacturing agreement, this does not mean that all Trek bikes are made by Giant, nor does it mean that Giant owns or controls the Trek brand.
Instead, each company operates independently and has its unique approach to designing, engineering, and manufacturing bicycles.
Trek remains a leader in the bike industry, developing innovative new products year after year and manufacturing many of its flagship models in the United States. At the same time, Giant continues to expand its product lines and push the boundaries of bicycle design and manufacturing.
Both companies have earned their positions as industry leaders by producing quality bikes that cater to a wide range of riders.
• Final Thoughts: Choosing Between Trek and Giant
When selecting a new bike, Trek and Giant offer excellent options for riders of all skill levels and preferences. Ultimately, the best choice will depend on budget, intended use, and individual riding style.
I recommend trying out several models from each brand, comparing their features, and determining which suits your specific needs the best.
Moreover, for more information on each company's product lines, I encourage you to visit their respective websites: Trek Bikes and Giant Bicycles. Furthermore, consider visiting a local bike shop or consulting a professional cycling coach for expert bike selection and fitting advice.
They can provide additional insights on which bike is right for you based on factors like body geometry, intended use, and performance goals.
Determining the Top Mountain Bike Brands
In mountain biking, choosing the right bike can make all the difference in your performance, comfort, and overall experience on the trails. With numerous brands on the market, deciding which is the best for you can be overwhelming.
• Why Brand Matters
When it comes to purchasing a mountain bike, it's important to choose a reputable brand. Established brands are more likely to have higher-quality components, better engineering, and a more extensive range of models to suit different needs.
Additionally, well-known brands typically have established customer service and support networks, which can be invaluable if you ever need assistance with your bike. Finally, a solid brand reputation means resale value tends to be higher, which is something to consider if you plan on upgrading or selling your bike.
• Top Mountain Bike Brands
The following is a selection of some of the top mountain bike brands and some key models that are worth considering:
– Trek
Trek is one of the world's largest and most well-known mountain bike brands. Founded in 1976, they are known for producing high-quality bikes for riders of all skill levels. Their mountain bike lineup consists of several categories, including:
Trail: Trek's Fuel EX and Remedy models are designed for trail riding and balance comfort, efficiency, and technical prowess.
XC Race: The Top Fuel and Procaliber models cater to cross-country racers, offering lightweight frames and efficient pedaling.
Downhill: The Session model is specifically designed for downhill racing, equipped with a robust suspension and durable components.
– Specialized
Another prominent bike manufacturer, Specialized, was founded in 1974 and focuses on innovation and technology. Their mountain bike range includes:
Trail: Specialized Stumpjumper and Camber models have a long history of trail riding performance, offering versatility and capability on various terrains.
Fat Bike: The Fatboy model is ideal for those who want to venture off the beaten path, thanks to its extra-wide tires and stable handling.
Downhill: The Demo model is designed for aggressive downhill riding with a full suspension and sturdy build.
– Giant
Giant is the world's largest bicycle manufacturer and has a diverse array of mountain bikes to match. Some popular models include:
Trail: The Trance and Anthem models are excellent trail bikes, providing comfort, efficiency, and control.
Cross country: The XTC Advanced model is ideal for competitive XC riders, featuring a lightweight carbon frame and efficient pedaling platform.
Downhill: The Glory model is a go-to choice for downhill enthusiasts, with a strong frame, long-travel suspension, and powerful brakes.
– Santa Cruz
Known for its high-end mountain bikes, Santa Cruz offers a range of options for various disciplines. Key models to consider are:
Trail: The Bronson and Tallboy models provide a versatile and capable platform for trail riding, with plush suspension and agile handling.
Cross country: The Highball model caters to XC racers, featuring a stiff, lightweight carbon frame and responsive handling.
Downhill: The V10 model is popular for downhill racers with its burly frame, long-travel suspension, and aggressive geometry.
– Yeti Cycles
Yeti Cycles is a boutique mountain bike brand known for producing high-quality machines focusing on performance. Some standout models include:
Trail: The SB130 and SB150 models are revered for their incredible pedaling efficiency and plush suspension, making them excellent trail riding options.
Cross country: The ARC model is a lightweight hardtail optimized for XC racing, featuring Yeti's signature Switch Infinity suspension technology.
• Factors to Consider When Choosing a Mountain Bike Brand
While it's beneficial to research the best mountain bike brands, it's crucial to consider factors such as your riding style, preferred terrain, and budget when deciding. It is worth visiting your local bike shop and trying various models to find the fit and feel for your needs.
In conclusion, the "best" mountain bike brand ultimately depends on your preferences and needs. Brands such as Trek, Specialized, Giant, Santa Cruz, and Yeti Cycles offer a wide range of high-quality mountain bikes catering to different riders and terrains.
By considering factors like riding style, terrain, and budget, you can select the right bike and brand for your perfect mountain biking experience.
Catering To Consumer Needs: Trek Mountain Bikes
Trek mountain bikes are renowned for putting customer needs at the forefront. They are pioneers in manufacturing bikes that are tailor-made for female riders. Their bike designs and customizable accessories go above and beyond to ensure comfort and fit, essential factors for a smooth and enjoyable ride.
The Mountain Bike Project provides further insight into how the biking needs of various demographics are taken into account in bike design.
• Trek's Full Floater Suspension: Blending Efficiency and Durability
– Advanced Designing Techniques to Improve Aerodynamic Capabilities
Moving an envelope further, Trek deploys state-of-the-art technology for designing their bikes. With the use of computer simulations and wind tunnel testing, they ascertain and enhance the aerodynamic features of their bikes. This futuristic approach ensures optimal performance in diverse terrains and wind conditions.
• Diversity in Mountain Bike Options
A standout feature of Trek is the vast range of bike options they offer. From trail bikes and downhill bikes for those seeking a thrilling ride to fat bikes and cross-country bikes for leisurely jaunts and off-road escapades, Trek has it all.
• Optimum Compaction Low Void (OCLV) Carbon Technology
It is not just the design and variety where Trek excels. Their mountain bike frames are built using the patented Optimum Compaction Low Void (OCLV) Carbon technology. This groundbreaking technology ensures durability and stability, offering the best quality frames to riders.
• The IsoSpeed Frame Design
A game-changer in the mountain bike industry is Trek's innovative IsoSpeed frame design. This advanced frame design reduces the dependency on suspension systems, absorbing the impact and providing a comfortable ride, thereby enhancing the overall biking experience.
• Superior Build Quality
Trek's mountain bikes surpass its competitors in quality, particularly regarding their carbon frames. The advanced technology they utilize in manufacturing ensures a high-quality, solid build that can withstand grueling terrains and harsh weather conditions.
• Lightweight and High Performance
Trek mountain bikes have achieved a reputation for being light yet high-performing bikes on the market. The weight factor, combined with their maneuverability, gives them an upper hand, particularly in demanding situations where every ounce matters.
• Rivalry with Giant Mountain Bikes
One of the closest competitors to Trek in the mountain bike market is Giant. While Giant provides more affordable options with high-quality components, Trek tends to dominate when it comes to advanced features and innovative technology.
• Detail-Oriented Design and Innovation
Trek mountain bikes stand out for their meticulous attention to detail. This is evident in everything from their design and construction to the advanced technology and innovation they harness. It's no surprise that Trek is synonymous with exceptional quality and state-of-the-art features.
• Enhanced Features and Innovation at a Premium
Given the superior build, advanced features, and innovative technology, Trek mountain bikes often come with a higher price tag compared to competitors. However, for the value and high-end functionality they offer, Trek bikes indeed generate a high return on investment.
• Trek Vs. Giant: Where do you Stand?
Narrowing down on the right mountain bike depends essentially on individual preferences and cycling needs. While Trek offers advanced, feature-rich bikes, Giant provides more budget-friendly alternatives. Both stand strong in quality and performance, making the choice largely a matter of personal preference.
The International Mountain Biking Association has resources that can help riders make informed decisions.
Trek Bikes: A Comprehensive Guide to Their Exceptional Selection
• The Different Types of Trek Bikes: Trek Road, Mountain, and Hybrid Bikes
Trek bikes cater to a broad spectrum of cycling needs. With its wide selection of Road, Mountain, and Hybrid bikes, there's a Trek bike out there for every rider.
– Trek Mountain Bikes: Tough, Lightweight, High Traction
The key lies in their construction. Trek mountain bikes are crafted from robust, lightweight materials. This means they are easier to handle, even on steep cliffs and high-altitude trails.
One notable trait these bikes have is their excellent traction on various surfaces. Whether you're traversing gravel paths or muddy trails, a Trek mountain bike won't let you down.
– Trek Road Bikes: Superior Quality, Reliable, Quick-Release
Moving on, let us discuss Trek road bikes. They are famous for their superior build quality. Reliability is another strong point of these bikes. You can cycle on urban roads and still feel the smooth ride under you. Their quick-release and flat tire-resistant tires only add to their dependability.
You'll be able to keep cycling with minimal interruptions, even over long distances.
– Trek Hybrid Bikes: The Best of Both Worlds
Last on the list, but by no means least, are Trek hybrid bikes. These bikes are a blend of the features of Trek's mountain and road bikes. This amalgamation makes them versatile for casual rides on paved roads or light trails. So, if you enjoy variety in your cycling adventures, a Trek hybrid bike might be your perfect match.
• Size and Shape: Trek Bikes for Everyone
All bikers aren't the same. We vary in height, weight, and preferences. Trek understands this. Hence, Trek bikes come in various shapes and sizes to ensure a perfect fit for each rider. No matter your size or preferred style, you'll find a bike that feels as though it was made just for you.
• Quality Materials and Customization Options
Trek bikes are created from high-quality materials like aluminum or carbon fiber. Not only does this guarantee durability, but it also ensures that the bikes are lightweight, making for a more comfortable ride.
Furthermore, Trek offers customization options. This lets the rider tweak the bike's features according to their distinct needs and preferences.
• Investing in a Trek Bike: Financing Options
Trek bikes, given their exceptional quality, are an investment. Fortunately, Trek offers financing options. You can utilize these through bike shops and various online retailers. This financing flexibility ensures that a top-tier bike is within reach for every passionate cyclist.
• Necessary Maintenance for Trek Bikes
Just like any bike, Trek bikes need regular care. Regular maintenance is required to keep them in optimal working condition. Routine checks will ensure a smoother ride and extend the lifespan of your Trek bike. Consider having it serviced at a Trek-certified outlet to maintain its high performance.
• Importance of Selecting the Right Bike
Selecting the right bike is crucial to elevate your cycling experience. According to a report from the University of California, Davis UCDavis, choosing the bike that matches your needs can significantly impact your riding comfort and, consequently, the frequency of your bike usage.
• Final Words
Whether you're a seasoned pro or a total newbie to the world of biking, Trek bikes have something to offer you. With their range of types, sizes, and customization options, along with their long-lasting materials and manageable financing options, they truly aim to provide a superior biking experience.
Emphasis on regular maintenance will ensure that your Trek bike serves you excellently for years to come.
– Trek Mountain Bikes Pricing
In the vast range of mountain bikes offered by Trek, the pricing is diversified to meet various budget sizes. From the less pricey models to the high-end bikes, the difference often lies in the quality of the components.
Cheaper Trek models tend to contain lower-grade parts compared to the pricier ones. However, it is important to understand that the performance of a bike is not defined solely by cost but also by its suitability to the cyclist's specific needs.
– Financing Plans by Trek
Trek believes in accessibility and hence, proposes a zero-interest rate financing plan, enabling purchasers to pay for their bikes over time. This comes in handy when faced with bulk investment as opposed to a one-off payment, making it manageable for the average consumer.
However, it's crucial to adhere to the payment schedule to avoid accruing penalties, which could significantly inflate the cost.
– How Trek Sponsorship Boosts Product Development
By sponsoring professionals and events, Trek not only uplifts the biking community but also uses this as a platform for its research and development process. This symbiotic relationship allows Trek to develop new bike designs and enhancements, staying ahead in the competitive landscape of mountain biking.
– Component Manufacturers
Trek mountain bikes often incorporate parts from other recognized manufacturers such as Shimano or SRAM. This provides a seamless blend of high-quality complementary components, ensuring optimal performance and longevity of the bike.
– Customer Service and Warranties by Trek
One outstanding attribute of Trek is its excellent customer service, a cornerstone of its brand reputation. Further enhancing this is the lifetime warranty offered on frames for the original owner, a testament to both the quality of the bike and the company's confidence in it.
– The Riding Experience on A Trek
Trek mountain bikes assure a pleasurable riding experience characterized by superb handling and responsiveness. This stems from the meticulous engineering and design philosophy of the brand, catering to the versatile demands of mountain biking enthusiasts.
– Trek Vs. Specialized Vs. Giant
Comparisons are often drawn between Trek and Specialized, both considered premier brands in the field. While Specialized bikes usually come with a higher price tag, Trek provides value for money without compromising on experience. Giant, on the other hand, gives a run for the money with better components at a competitive price.
– Importance of Design in Trek Bikes
Design is not just an aesthetic aspect of Trek mountain bikes; it also plays a crucial role in enhancing the overall cycling experience. With a range of attractive designs, Trek manages to pair functionality with style, making it a sought-after brand among mountain bikers.
– Choosing the Right Bike
It's vital to choose a bike not for its brand value alone but based on your specific needs, posture, and weight. Do not just buy a Trek for the brand name. 
The National Library of Medicine provides plenty of information about ergonomics and physical health, which you can refer to understand your body's comfort better. This ensures the bike you select will assist, rather than hinder, your biking performance and health.
In conclusion, whether you are a seasoned biker or a casual rider, I recommend that you consider all these points before making your purchase. Ultimately, your personal comfort and experience should be at the forefront of your decision. Happy biking!
• The Superior Hardtail: Trek ProCaliber
Let's begin with the Trek ProCaliber, a model designed specifically for hardtail XC bikers with a natural flair for XC races. With its sleek and robust design, it provides superior speed and performance that separates it from the rest of the pack.
• For The Extreme, The Trek Farley
The Trek Farley, as my experience concludes, is the embodiment of the extreme. The line of formidable fat bikes is designed for tackling the most challenging terrains, be it mud, snow, or rocks. If you are an adventurer at heart, you'll undoubtedly appreciate the ruggedness of the Trek Farley.
• Trek Stache & Full Stache: The Discontinued Wonders
Though no longer in production, the Trek Stache and Full Stache models still provoke curiosity among bike enthusiasts. You might spot these exceptional models in some stores or in used bike listings if you are fortunate.
• The Versatile Trek Supercaliber
The Trek Supercaliber is a masterpiece crafted for those who desire the best of both worlds. A fusion of the hardtail and full-suspension bike, it boasts Trek's proprietary IsoStrut shock technology that ensures seamless transitions and a smooth ride, even over harsh terrain.
• Trek Session: Downhill Racing Redefined
The Trek Session is my top recommendation for downhill racing bikes due to its popularity among professional riders. With options for aluminum or carbon frames and wheels measuring 27.5 or 29 inches, the Session is versatile and allows for personal customization.
• The All-Rounder: Trek Slash
Attractive and efficient, I highly recommend the Trek Slash for riders across all proficiency levels. It offers seven different models for cyclists to choose from that guarantee a ride that suits your style and pace.
• Alternative Choice: The Trek Remedy
If you're a biker who favors 27.5-inch wheels, the Trek Remedy is worthy of consideration. It's designed for dynamic descents and jumps, offering an exhilarating ride each time.
• Versatility at Its Best: Trek Top Fuel
The Trek Top Fuel stands out for its exceptional downhill performance and climbing capability. Additionally, with a flip-chip for adjusting its geometry, it exemplifies the versatility of a genuine XC and trail bike.
• Master of All Terrain: Trek Fuel EX
The "quiver killer" as I like to call it, the Trek Fuel EX is the go-to bike for expert trail riders. With both carbon and aluminum frame options, it is unmatched in its ability to handle any terrain thrown its way.
• Trek's Warranty and Loyalty Program
As a veteran cyclist, the lifetime warranty that Trek offers on their bikes is a major selling point. This warranty covers any material or workmanship defects, offering buyers peace of mind with their purchase. Additionally, Trek extends a loyalty program called Trek Care to add value to their steadfast customers.
• Bontrager's Valuable Warranty
Bontrager, Trek's subsidiary, is also committed to their customers as they offer warranties for their products. It goes to show how assured they are of the quality of their products. For more information on warranties and product guarantees, I recommend visiting the Federal Trade Commission's website here.
In conclusion, my extensive experience with cycling affirms that Trek is indeed a superior brand not just in terms of the unbeatable quality of bikes they provide but also their impeccable customer care.
• A Wide Range of Trek Mountain Bikes: Covering Every Terrain and Style
When it comes to selecting a bike for your specific style or terrain, Trek mountain bikes are an unmissable option. There is a wide variety of models aptly built for distinct riding styles, including trail, fat-tire, downhill, and cross-country.
This diversity ensures that regardless of your preferred biking terrain, there is a suitable Trek bike for you. In my vast cycling experience, I've found that Trek bikes consistently perform superbly across different terrains, thus enhancing the overall biking experience.
• High-Quality Design & Testing Processes of Trek Bikes
Every good product begins with meticulous design and thorough testing, and Trek bikes are no exception. Their design process leans heavily on leveraging cutting-edge technological tools. Specialized software and wind tunnel tests are frequently employed to ensure that the aerodynamics of the bikes are as efficient as possible.
For those who might not be familiar with "wind tunnel testing," it's a process used to determine how air will move around an object (in this case, a bike), and you can learn more about it here.
• Lightweight and Durable Trek Frames: The Material Choice
A bike's frame should be lightweight yet sturdy and durable. To this end, Trek frames are masterpieces constructed from patented Alpha Aluminum alloy and the renowned OCLV Carbon. This choice of materials ensures that the bikes remain both robust and easy to handle – a must for any serious rider.
I personally recommend any Trek bike due to its lightness and durability, as they endure various terrains and conditions with ease.
• Innovative Suspensions & Braking Systems in Trek Mountain Bikes
Having a reliable suspension system and effective brakes is crucial for the safety and enjoyment of your ride. Trek addresses this need by introducing some innovative technologies in their bikes. Notably, the RE:aktiv system, the
Active Braking Pivot Rear Suspension, and the Full Floater Suspension are among such avant-garde implications. These systems create a highly responsive riding experience while giving you maximum control over your bike, allowing for a safer and more satisfying ride.
• Trek Bikes: Marrying Aesthetics with Functionality
A bike should be more than just a utility; it should be a thing of beauty too. Trek bikes score exceptionally well in this regard. They display an evident focus on aesthetics, supported by painstaking manufacturing and meticulous attention to the finishing and painting of their products.
These bicycles are visually appealing, adding another layer of enjoyment to your riding experience.
• Zero-Interest Payment Plans and Generous Warranties by Trek
One of the many reasons why I recommend Trek bikes is their consumer-friendly financial options and product warranties. They offer a zero-interest payment plan, a great option for those wanting to manage their finances responsibly.
Along with this, Trek provides an impressively generous warranty on their bikes – a lifetime warranty on bike frames and a 3 to 5-year warranty on components. These offerings serve as a testimony to the company's faith in the quality and durability of its products.
In conclusion, if you are seeking a high-quality, dependable, and aesthetically pleasing bike that won't let you down, Trek's array of mountain bikes is worth considering.
Their design philosophy, choice of materials, focus on safety, attention to aesthetics, and generous financial terms provide a compelling package for any enthusiastic rider.
• Trek: Four Decades of Bicycle Manufacturing Excellence
Renowned in the cycling industry, Trek's journey spans an impressive 40 years. Over this period, this American giant has mastered the art of bicycle manufacturing and emerged as an industry leader with its legacy rooted in innovation, quality, and top-tier craftsmanship.
• Pioneering Innovations in Cycling
Trek's commitment to introducing cutting-edge technologies in the world of cycling led them to be among the first manufacturers to produce mountain bikes. This innovative streak positions them not only as a leading bicycle manufacturer but also as a creator of bicycle accessories and mountain biking gear.
• One of America's Largest Bicycle Manufacturers
As one of the United States' largest bicycle manufacturers, Trek has left its mark globally. From the spectacular alps of Europe to the bustling city streets in Asia, you'll find Trek bikes tackling diverse terrains and satisfying thousands of cycling enthusiasts' needs.
• Exclusive Trek Suspension Systems
Trek patrons benefit from the manufacturer's exclusive, state-of-the-art suspension systems. Developed and patented by the company, these systems include Active Braking Pivot (ABP), RE:aktiv, and Full Floater suspension. These technologies allow for improved control, ride comfort, and overall performance, making every journey an exhilarating adventure.
• Superior Build Quality
When comparing Trek mountain bikes with Giant mountain bikes, Trek pulls ahead in build quality and frame design. Trek's superior craftsmanship is exhibited in their lightest and well-built frames available in the market. These include carbon fiber and aluminum options, renowned for the durability, rigidity, and responsiveness they provide.
• Treks IsoSpeed Frame Design
In the quest for quality and performance, Trek doesn't disappoint. Their IsoSpeed frame design absorbs impact from rough terrains, providing a plush and comfortable ride. Moreover, Trek bikes sport an aerodynamic design tested meticulously in wind tunnels to minimize wind resistance and maximize speed.
• Performance Comparison with Giant Mountain Bikes
The true brilliance of Trek mountain bikes is best understood when compared against Giant mountain bikes. Rate superior in build quality, frame design, effective suspension systems, aesthetics, and performance in professional off-road racing, Trek undeniably stands tall.
However, it's important to note that while Trek mountain bikes are priced higher, Giant mountain bikes do offer more value for the money. The decision between the two largely depends upon individual needs, preferences and budget.
• Catering to Diverse Riding Styles
Trek is renowned for being consumer-centric in their design approach. Analyzing consumer needs, they offer a diverse range of mountain bikes tailored for different riding styles and preferences. Their offerings cater to cross-country, trail, and downhill riding, with purpose-built designs available for specific riding scenarios.
• Treks Must-Have Mountain Bikes
Among the crowd of mountain bikes, a few Trek models stand out. The Trek Top Fuel, Trek Fuel EX, and Trek Session are highly recommended for both rookies and seasoned cyclists. With remarkable performance and reliability, they not only fulfill but exceed every cyclists needs and expectations. For more detailed insights into these models, you can refer here, a valuable resource for reviews and comparisons among top Trek bikes.
• Crafting Each Bike with Trained Eye
Trek mountain bikes are celebrated for their meticulous craftsmanship and attention to detail. Engineering their bikes amidst the industrys evolving dynamics, Treks goal is to create a brilliant cycling experience built around people's needs and preferences. The determination to provide high-quality products makes Trek a worthy investment in any cyclist's world.
• Fact Check: Trek Vs Giant
Often, there is a misconception that Trek bikes are manufactured by Giant. While Giant does serve as a contract manufacturer for some bike models in the industry, its important to clarify that Trek and Giant are independent enterprises. Each has its unique designs, engineering processes, and product offerings.
In conclusion, Treks performance-driven approach, coupled with its commitment to innovation and quality, sets it apart in the bicycle manufacturing industry. Trek doesn't just make bikesthey shape the future of cycling, one innovation at a time.
Lifetime Warranty: Trek Bikes' Assurance of Quality
As a customer, you can ride with confidence, knowing that your investment is protected by a lifetime warranty on all Trek bikes. This guarantee underscores Trek's commitment to deliver high-quality products. It's not just a statement, but a testament to the level of faith they have in their bikes. You never have to worry about unforeseen manufacturing defects or performance issues, Trek has got you covered.
• The Trek Care Program: A Real Game Changer
The Trek Care loyalty program contributes to an even better biking experience. This program offers additional benefits and discounts on replacement parts specifically for Trek bikes. Regular maintenance boosts your bike's performance and longevity, and with Trek Care, this becomes a cost-effective routine. Check Trek's official site for more details to locate a store near you.
• Versatility Personified: A Bike for Every Rider
Sporting a range of bikes for different terrains and skill levels is something Trek takes pride in. Regardless of your riding style or prowess, theres a Trek bike designed just for you. The company has an extensive product line that caters to both amateur cyclists and seasoned professional athletes alike. This adaptability is undoubtedly one of the contributing factors to their popularity in the biking community.
• Frame Material: Choices to Match Your Needs and Wallet
Steel, aluminum, or carbon fiber? Trek gives you the liberty to choose. Each frame material has its unique strengths. While steel offers unflinching solidity, aluminum strikes a balance between weight and strength, and carbon fiber excels with its exceptional lightness and sturdiness. The choice to pick what fits your preferences and budget best truly sets Trek apart from many other bike manufacturers.
• Comfort and Efficiency: Crafted with Precision
The geometry and design of Trek mountain bikes are meticulously crafted, catering to the riders comfort. The bikes facilitate an efficient riding experience, preventing unnecessary strain on your muscles. After all, biking should be a joy and not a chore. Pedal fast, fly high, or descend rapidly; Trek bikes handle it all effortlessly!
• High-Quality Components: Reliable and Trusted Brands
Trek doesnt compromise on the components. Every part that is on a Trek bike, be it brakes, gears, or suspensions, comes from trusted brands like Shimano and SRAM. These well-known companies are the industry gold standard, making your Trek bike a reliable companion for all your adventurous rides.
• Rigorous Testing and Quality Control: Uncompromised Durability
Behind every Trek bike is an extensive series of testing and quality control protocols. The brand ensures that each bike withstands all the bumps, jumps and crashes its likely to encounter on the trails. Because riding with peace of mind means knowing that your bike can handle whats ahead.
• Innovation at its Finest: Stay Ahead of the Curve
Trek is always on the move, continually innovating their bikes. They strive to incorporate any technological advancement that will optimize ride experiences and keep them at the fore of mountain bike technology. If you're looking for a bike that balances tradition and innovation, Trek is the brand for you.
• Accessibility: From Novices to Professionals
For every level of dedication to the sport, there is a corresponding Trek bike. The company offers a wide range of options, from beginner-friendly, entry-level bikes to high-end machines that pro riders swear by. It's impressive how Trek maintains its high standards across this spectrum of pricing and performance.
• Proven Reliability: Trek's Success in the Pro Racing Circuit
Reputation isnt built overnight. Trek's stature as one of the industry leaders isn't hollow talk, their success in professional racing events demonstrates the excellent performance and reliability of their mountain bikes. Many cyclists at these races have carried themselves to victory aboard Trek bikes, a clear testament to their superior build and performance.
For more information regarding Trek bikes and their performance ratings, you may refer to Consumer Reports, a non-profit organization dedicated to unbiased product testing.
• Trek Mountain Bikes: A Promise of Lifetime Durability and Aftersales Support
It is widely known that Trek provides a lifetime warranty on their frames for original owners. This guarantee underscores the immense confidence they have in the long-term durability and reliability of their bikes. With Trek, you're not just purchasing an outdoor ride; you're investing in a reliable companion for your mountain adventures. Moreover, this lifetime warranty means you can always count on high-quality customer support whenever you need it.
• The Rigorous Testing of Trek Bikes
No mountain bike can assure a stellar performance if its individual components are not up to snuff. Recognizing this fact, Trek subjects its components and gear to meticulous tests. The results? The perfect blend of compatibility and performance. Each part of a Trek bike has been tried and tested evidently to surmount every obstacle on a mountain trail. While stability is key, it is the harmony between the components that sets Trek bikes apart.
• Experiencing the BMW of Mountain Bikes
It is often said that riding a Trek mountain bike is like driving a BMW. The comparison might sound odd at first, but not to those who have experienced the difference. Those who upgrade from regular bikes to Trek boast of a significant change in their biking experience – the handling, the ease, the thrill – echoing that of a high-performance car. This superior ride experience motivates many bikers to make the switch to Trek.
• Understanding Sizes and Adjustments of Trek Bikes
Chances are, you may need some time to get used to riding a Trek. Especially noticeable is the shift from smaller wheel sizes to larger ones. This could seem intimidating at first, yet once you become comfortable with the change, you will appreciate the stability and maneuverability that larger wheel sizes afford, particularly on rocky mountain trails. Patience and practice are key when making this transition.
• Top Competitors in the Mountain Biking Space
Trek isn't the only brand that excels in producing high-quality mountain bikes. Other noteworthy brands include Specialized, Giant, Kona, and Santa Cruz. These competitors, in their own unique ways, offer equally remarkable bicycles that are worth a look in. Each of these brands has its strengths and the right choice ultimately depends on ones specific needs and preferences.
• Visual Appeal of Trek Bikes
Any journey becomes more enjoyable when your ride is as aesthetically pleasing as it is functional. With their modern styling and visually pleasing graphics, Trek bikes deeply impact the motivation and confidence of riders, adding a touch of personality to their adventure.
• Choosing the Right Bike
Choosing a Trek mountain bike does not only rely on the brand's reputation or the bike's visual appeal. You also need to factor in your specific needs, budget, and body proportions. From the bike frame size to the type of suspension, it is important to keep these details in mind for an optimal biking experience. For help understanding bike fit and size, you can visit Bike Fit & Style Guide by REI.
• Expert Recommendation
As an admirer of mountain bikes and a lover of outdoor adventures, I highly recommend considering Trek when choosing a mountain bike. While the adjustment period is real, particularly for beginners, the payoff in terms of performance, durability, and aftersales support is incomparable. As you embark on this journey, always rememberevery good ride starts with a good bike, and a Trek is exactly that.
• Wide Range of Trek Mountain Bikes Models
Trek is renowned for its extensive selection of mountain bikes. Models such as the Fuel EX series, the Farley fat bike, and the 4300 mountain bike offer something for every rider. The Fuel EX series is particularly popular for its versatility and appeal to diverse riders, while the Farley fat bike caters to adventurers and the 4300 mountain bike is known for its durability and value for budget-conscious buyers.
• Women-Friendly Bikes by Trek
Recognizing the need for gender-specific bicycles, Trek has designed bikes specifically for women. These bikes feature the Women's Specific Design (WSD) to offer a more comfortable riding experience. WSD bikes have unique frames, saddles, and handlebars that cater to women's body proportions and movement patterns. This dedication to enhancing women's cycling experience sets Trek apart in the industry.
• Cross-Country Mountain Bikes
Trek's cross-country mountain bikes are renowned for their high efficiency, lightweight design, and responsive handling. These bikes are perfect for riders who seek speed and precision. Their lightweight design allows for easy manoeuvring, and their responsive handling ensures a secure grip on various terrains.
• Trek's Trail Mountain Bikes
Trail mountain bikes from Trek are versatile and can handle various terrains. Swift and sturdy, these bikes offer multiple wheel and tire size options and excellent suspension systems for smoother rides. Whether you're tackling rooty forests or rocky paths, the trail mountain bikes are built to cater to your adventure needs.
• Fat Bikes for Harsh Terrains
Treks fat bikes are robust and ideal for challenging environments. Equipped with ultra-wide tires, these bikes provide increased traction suitable for snowy conditions and other harsh terrains. If you're a fan of riding under extreme conditions, I highly recommend trying Trek's fat bikes.
• Downhill Mountain Bikes for Steep Trails
Trek doesn't shy away from designing mountain bikes for thrilling downhill rides. Unique suspension systems and strong frames characterize their downhill mountain bikes, making them ideal for steep and treacherous trails. Solid and reliable, these bikes are perfect for riders seeking adrenaline rush and challenging trails.
• Electric Mountain Bikes by Trek
For those looking for an added push on rigorous trails, Trek has electric mountain bikes. These bikes come with an electric motor to assist with pedaling. This provides additional power, making it easier to climb steep paths or travel longer distances without tiring.
• Global Availability of Trek Mountain Bikes
No matter where your adventures take you, Trek mountain bikes are available globally. With a network of retailers around the world and support and maintenance services, finding and maintaining a Trek bike is hassle-free. From the official Trek website to numerous local dealers, accessing Trek's products is convenient and straightforward.
• Tested Durability and Versatility
Trek mountain bikes are known for their durability and versatility. Rigorously tested to ensure performance and longevity, these bikes can handle various terrains and weather conditions. This makes them a reliable choice for both casual cyclists and serious biking enthusiasts.
• Unmatched Customer Support and Reputation
Trek's reputation in the industry is unarguably strong, thanks to their excellent customer support. They consistently deliver high-quality products and ensure customer satisfaction through their robust product support. Their exceptional service, along with quality products, constitutes their towering reputation in the biking industry.
In conclusion, Trek offers a vast array of mountain bikes designed to cater to every rider's preferences and needs. Their women-specific design, range of models, and electric mountain bike options all attest to their commitment to enhancing the riding experience. With their worldwide availability, rigorous testing, and exceptional customer support, it's no wonder Trek is a top choice for many cycling enthusiasts around the globe.
Employee Recognition at Trek
At the core of Trek is its commitment to its employees. This renowned company recognizes its workforce as the driving force for its success and, thus, offers generous bonuses and incentives.
Ensuring that its employees are well-rewarded and satisfied is an integral part of the company's culture. It is indeed a testament to their philosophy that a happy employee results in a thriving business.
• Treks Passion for Social Responsibility
Trek is not merely a for-profit enterprise. It has a deep-seated passion for shouldering its social responsibilities. The corporation plays an active role in enhancing underprivileged communities, aiming to create a significant positive impact.
One of their key methodologies is job creation. Bikes Belong is an example of an organization supported by Trek. They aim to improve community vitality by promoting bicycling for fun, fitness, and transportation.
• Technological Advancements and Expansion at Trek
For any organization to attain growth, investment in technology is inevitable. Trek has channeled significant resources into the latest technology. Along with this technological leverage, they have also augmented their service offerings by acquiring other compatible companies.
With this combo of technology infusion and strategic business acquisitions, Trek has managed to stay ahead in the competitive market.
• Trek's Ownership and Distribution
Trek operates under the umbrella of Intrepid Corporation. While it is headquartered in the USA, its extensive distribution network is spread across the globe. This international presence has bolstered its brand image while also contributing to its exponential business growth.
• Price vs. Quality: A Balanced Equation at Trek
It is a known fact that Trek bikes carry a higher price tag when compared to other brands. However, the cost is justifiable. A Trek bike delivers unmatched quality, durability, and performance thanks to its superior manufacturing techniques and meticulous quality control.
Thus, despite being more expensive, the unparalleled quality and reputation make Trek bikes a worthwhile investment.
• Resale Value and Warranty of Trek Bikes
In addition to their quality and performance, Trek bikes also hold good resale value. This is certainly a lucrative aspect for many customers. Alongside, Trek also offers an impressive warranty program.
These facets together double the perks for any customer investing in a Trek bike, making it a smart purchase decision.
• Diverse Options for Commuters
Trek caters to a wide array of biking needs, from professional racers to everyday commuters. They offer a full range of bicycles suitable for commuting, equipped with practical features such as racks and mudguards.
These additional features make commuting a cost-effective, greener, and more enjoyable alternative to driving. Users can rely on the durability and reliability of these Trek bikes for a smooth ride, come rain or shine.
In conclusion, Trek upholds a commendable business model, aiming for not just commercial profitability but also accommodating its social responsibilities.
Its commitment to quality, customer satisfaction, and societal improvement significantly contributes to its reputable standing in the marketplace. Trek is, without a doubt, a company worth investing in and advocating for.
• A Deep Dive into the Trek Bikes Universe
When discussing quality bikes capable of delivering a sterling performance, the name Trek Bikes inevitably comes up. This premier brand has secured an enviable spot in the biking industry due to its broad array of models catered to various types of riders.
Each model boasts a blend of comfort, utility, and top-notch reliability that are crucial for a seamless biking experience.
• High-Quality Materials: The Backbone of Trek Bikes' Reputation
Trek Bikes makes use of top-tier materials such as aluminum and carbon fiber in their production. The selection of these materials signifies a commitment to quality, durability, and performance. Aluminum offers the bikes a sturdy yet lightweight frame, which is necessary for performance-driven biking.
The use of carbon fiber doesn't just contribute to lightweight design; it also ensures a rugged bike build, which is important for longevity and durability, especially under strenuous usage.
• Customization: Tailoring Your Trek Bike to Your Needs
The brand takes pride in its customization policy. If you ever need to alter components, sizes, or colors, Trek Bikes has you covered.
Unique customization options allow riders to best suit their comfort, style, and riding requirements. This personalization strategy further extends the reliability and utility that Trek Bikes promise its users.
• Trek Mountain Bikes: A Testament to Durability and Longevity
The brand's mountain bikes are heavily acclaimed for their durability and longevity. These traits are of utmost importance, considering the nature of the terrains the bikes are designed for. At the heart of these bikes is the sturdy build material carbon fiber, which gives them a long-lasting life cycle.
Trek's commitment to providing high-quality mountain bikes inspires confidence in its users, enabling adventurous biking experiences in challenging terrains.
• Road Bikes: Superior Build Quality and Durability Unmatched
A closer look at the Trek road bikes reveals a superior build quality, intricate design, and impressive durability. These aspects, paired with the lightweight aluminum frame, make each journey seamless and comfortable for the riders.
They serve as robust companions for long-distance biking, daily commuting, and even professional racing.
• Trek Hybrid Bikes: Versatility at Its Best
Trek's hybrid bikes stand out for their versatility, which is much needed for riders who seek functionality. These bikes suit various purposes, from smooth urban rides to adventurous off-road biking.
They are designed to ensure maximum comfort during long-distance travel and are robust enough to handle rough terrains.
• Unique Features Setting Trek Bikes Apart
Trek pushes boundaries with features like puncture-proof tires, offering a panic-free biking experience on tricky terrains.
Its bikes also come with a step-through frame option, enhancing the convenience of use, especially for regular urban riders. Features like these further amplify Trek Bikes' commitment to user comfort and utility.
• Maintenance of a Trek Bike: Preserving its Quality
However, it is worth mentioning that Trek bikes adhere to a regular maintenance and servicing cycle to preserve their superior quality, performance, and elongated lifespan.
As with any investment, proper care and maintenance can ensure your Trek bike remains in top-notch condition. Instructions for such maintenance can easily be found on government biking websites.
• Treks Commitment: Quality and Customer Satisfaction
When all is said and done, what truly sets Trek Bikes apart is its unwavering commitment to quality and customer satisfaction. This promise is seen and upheld through its comprehensive range of bikes, customization options, and unique add-on features.
It also radiates through Trek's assurance of bikes created from high-quality materials, echoing the brand's vision of creating reliable, comfortable, and long-lasting bikes.
In conclusion, Trek has carved out a distinct space for itself in the biking industry. Its commitment to providing durable, reliable, and feature-loaded bikes makes it an excellent choice for riders, no matter their biking requirements or style preferences.
I recommend giving Trek Bikes a shot on your next biking adventure and experience the difference for yourself. You will surely appreciate the superior quality and comfort of these bikes, lending a new angle to your biking adventures.
The Founding of Trek Bikes
Trek Bikes came into existence in the year 1976, the brainchild of Bevill Hogg and Dick Burke. The company was founded in the heartland of cycling, Waterloo, Wisconsin, which to this day retains its headquarters.
• Range of Bikes Offered by Trek Bikes
Trek Bikes has a sprawling range of bikes to cater to every cyclist's need, be it mountain, road, hybrid, gravel, cyclocross, TT/triathlon, electric, and bikes for kids. The company consistently strives to cater to the diverse needs of bicyclists around the world.
• Trek Bikes' Technological Innovations
Trek Bikes has always been at the forefront of technological advancements in the cycling industry. The company has developed and perfected a number of innovative technologies which have revolutionized the cycling experience.
These include OCLV Carbon frames, Alpha Aluminum frames, Active Braking Pivot, RE:aktiv suspension, Full Floater rear suspension, and IsoSpeed Suspension, all designed to give cyclists an edge in terms of performance, durability, and comfort.
• Popular Mountain Bike Series by Trek
Trek has a series of popular mountain bikes that cater to different segments of mountain cycling enthusiasts. These include the 820, Marlin, Roscoe, X-Caliber, Farley, Procaliber, Fuel EX, Top Fuel, Stache, Remedy, Slash, Session, and Supercaliber bike series.
Each series is designed with a unique combination of features to cater to different types of terrain and cycling preferences.
• Trek's Road, Hybrid, and City Bikes
For road cyclists, Trek offers series like the Domane, monda, and Madone. They also have hybrid and city bikes like the FX, Verve, and Dual Sport. These bikes are designed to provide the most comfortable and efficient riding experience on paved and urban terrains.
• Gravel and Cyclocross Bikes by Trek
For the gravel and cyclocross riders, Trek has the Checkpoint and Boone series of bikes, while the touring and bikepacking enthusiasts have the 520 and 1120 models. These bikes are known for their durability and versatility, capable of handling both smooth and rough terrains.
• Quality of Trek Bikes
Trek Bikes have garnered a reputation for their high quality and durability. Additionally, they have a high resale value, making them a good investment for cyclists. When considering purchasing a Trek bike, I recommend buying a new one for the best value and longest lifespan.
• Sizing and Fit of Trek Bikes
Trek Bikes places considerable emphasis on bike fit and sizing. The company provides sizing charts based on height and inseam measurements to ensure every rider gets a bike that fits them perfectly.
Properly fitted bikes ensure optimal comfort and performance for cyclists. The proper guide from Princeton University will steer you toward finding the perfect balance.
• Used Trek Bikes
However, if you're considering buying a used one, make sure the bike is in good condition and has been well-maintained. A used bike can still offer excellent value, especially if it's a Trek, thanks to its durability and long-lasting performance.
Trek Bikes continues to innovate and provide high-quality, reliable bikes for cyclists of all levels and disciplines. Whether you're a newbie or an experienced cyclist, a mountain biker, or a road racer, there's a Trek bike for you.
• The Benefits of the Step-Through Frame Option in Trek Bikes
Trek bikes are renowned for offering a step-through frame option. This unique design allows for a more upright riding stance. This feature is particularly beneficial to riders who prioritize comfort and easy access to the ground over high-speed performance.
The step-through frame design eliminates the need for riders to swing their legs over the crossbar, making it easier to mount and dismount the bike. The League of American Bicyclists provides a wealth of information for anyone interested in cycling on how to choose a comfortable bike.
Based on my experience, the step-through frame designs provided by Trek offer great comfort and ease of use for riders.
• Pricing of Trek Bikes
Whether you are a beginner searching for your first bike or a seasoned enthusiast, Trek bikes cater to a wide range of budgets. The prices for Trek bikes can start from an affordable price of $400 for basic models and reach up to $8,000 for high-end ones.
These upper-tier models come with enhanced features such as better components, superior materials, and more sophisticated technology, often prioritized by more experienced cyclists.
• Extra Equipment with Trek Bikes
Based on my experiences with Trek, it's important to be aware that essential accessories like helmets, bottles, and locks are usually not included in the bike's initial pricing. It's worth taking into consideration the cost of these necessary add-ons when planning your budget.
• High-Quality Construction and Durability of Trek Bikes
Trek bikes are a benchmark in the biking world for their high-quality construction. Manufactured from superior materials, Trek bikes are engineered to be robust, dependable, and durable.
They are designed to withstand harsh conditions and long-term heavy use, making them a preferred choice for many cycling enthusiasts.
• Variety of Trek Bikes Models
One of the impressive features of Trek bikes is the variety they offer. The company designs models catering to various purposes, including urban commuting, cross-country racing, entry-level mountain biking, and long rides or commuting.
This diversity ensures that almost any cyclist can find a Trek bike model that suits their specific needs and cycling style.
• Choosing the Right Size of Trek Bike
The size of your Trek bike plays a crucial role in your comfort and safety while riding. It is essential to choose the right size either by consulting a professional or using the size guide provided by Trek. Correct bike size reduces the risk of injury, enhances comfort, and ensures optimal performance.
• Value Factor of Trek Bikes
The overall value that a Trek bike offers depends heavily on an individual's specific needs and preferences. Whether you prioritize comfort, speed, versatility, or all three, there will be a Trek bike that offers excellent value for your needs.
In conclusion, Trek bikes' popularity doesn't only reside in their high-quality construction but also in their versatility, value, and the different options they provide to their customers.
Whether you are a professional racer or a daily commuter, selecting a Trek bike could be a decision that offers you comfort, durability, and a great cycling experience.
Strong Presence in the Road Bike Market
Trek is a renowned name in the road bike market, offering a variety of models to meet diverse rider demands. These offerings range from ultra-lightweight models built for speed to aerodynamic race bikes to endurance-focused bikes engineered to withstand the demands of long-distance riding.
These road bikes combine the latest technological innovations with Trek's unwavering commitment to quality – a winning formula that is appreciated by enthusiasts globally.
For those passionate about improving their speed and efficiency on their rides, I recommend lightweight models. Their nimble frames and high-grade components make them perfect for achieving your personal best times.
Conversely, endurance-focused bikes like the Domane series have been designed with comfort and stability in mind, making them ideal for longer rides or touring expeditions.
• Off-Road Racing Enthusiast Offerings
In addition to its impressive line-up of road bikes, Trek extends its expertise to the domain of off-road racing, offering a fine selection of cyclocross bikes. The cyclocross bikes are built sturdy enough to handle rugged terrains with ease, providing reliable and stable rides at all times.
For those unfamiliar, cyclocross is a type of bike racing that includes various terrains like grass, pavement, trails, and obstacles.
The bikes for this sport need to be light, rugged, and versatile — a combination that Trek masters effortlessly with its wide range of cyclocross bikes. The Trek Boone and Crockett models are fantastic choices in this range.
• Quality Bikes for Triathlon and Time Trials
Trek doesn't limit its prowess to the road and off-road arenas. The company also offers an impressive range of bikes specifically designed for triathlon and time trial riders. One standout offering is the Speed Concept series, scientifically engineered to be the fastest bike in the world.
If you are serious about competitive racing and seek the best equipment to boost your performance, the Speed Concept platform is an excellent choice. These speed machines are meticulously engineered and tested in the wind tunnel to ensure they offer the most aerodynamic and efficient ride possible.
• The Power of Electric Mountain Bikes
Electric bicycles, particularly electric mountain bikes, have grown in popularity over the past few years, and Trek leads the industry with its Powerfly range.
The Powerfly models are electrically assisted bikes designed to augment your pedal power and offer you more capability and flexibility, especially on challenging trails.
The Powerfly series includes both hardtail and full-suspension options for men and women, providing viable choices for all types of riders. Whether you are new to mountain biking or an experienced rider seeking a new electrifying experience, the Powerfly is a fantastic option.
• City Bikes for Urban Riders
Beyond the trails and race tracks, Trek also has a solid offering for those who prefer urban biking. The company's selection of city bikes, including the popular FX models, are designed to offer a balance of speed, reliability, and comfort for everyday commuting or leisurely rides around the city.
If you're an urban rider seeking a versatile bike that can handle the rigors of city riding, I highly recommend the Trek FX series.
According to research conducted by the University of Wisconsin-Madison, daily commuting on a bike can have significant health benefits. The Trek FX series offers a great way to combine your daily commute with a fitness regime.
• Global Accessibility
Trek's excellence in bike manufacturing is complemented by its extensive global reach. The company's products are available in 90 countries worldwide through a vast network of retailers.
Regardless of where you are, you can easily access Trek's product lineup and seek assistance from experts to choose the right bike for your needs. This extensive distribution network is a testament to Trek's commitment to making its high-quality bicycles accessible to customers around the globe.
In conclusion, whether you're an urban commuter, an off-road adventurer, or a competitive racer, Trek has a range of bikes that cater to your specific needs and preferences, combining cutting-edge technology with world-class designs.
No matter what type of rider you are, there's a Trek bike waiting to enhance your biking experience.