Are Trek Mountain Bikes Any Good?
Trek is one of the biggest bicycle manufacturers in the US, and they sell their bikes around the globe from Europe to Asia. Bikes made by Trek are considered to be high-tech, and the company is also in the business of making bicycle accessories as well as mountain biking gear. Being in the bicycle manufacturing business for more than 4 decades,
Trek has earned a reputation for being an innovative bicycle manufacturer, and they have been introducing new technologies in the world of cycling. Even though Trek is one of the first manufacturers to make mountain bikes majority of riders who have not ridden a Trek made mountain bike are skeptical about the quality of their mountain bikes and whether the company is a credible manufacturer or not.
Trek Mountain bikes are a well-known and liked brand that has earned a reputation for high-end Mountain Bikes due to:
Trek is a popular bike brand with an extensive collection.
Trek uses a modern Suspension system
Bike designs are based on their racing experience
Premium build quality
Trek has a scientific approach towards their bike designs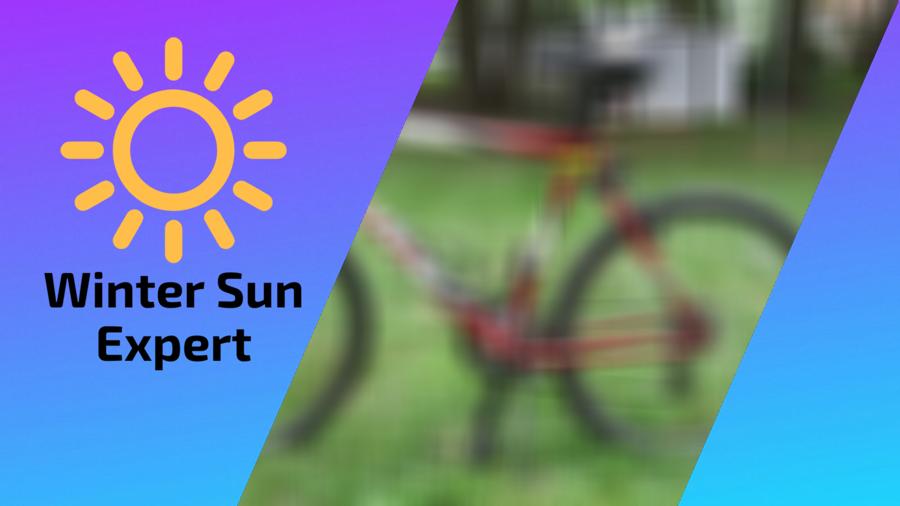 There are plenty of reasons that make Trek an excellent choice for mountain bikers around the world. Did you know Trek was also the pioneer of female-friendly bike designs, and they are still one of the very few companies that make mountain bikes specifically for females along with customizable accessories that make the bikes more women-friendly?
But that is just the tip of the iceberg as many more reasons make Trek made mountain bikes the best choice for everyone, from a beginner to a professional riders.  In this article, we will tell you about every reason that makes Trek bikes so great.
Trek bikes come with state of the art suspension systems
The suspension technology developed by Trek for its mountain bike range has become a benchmark for comfort and stability in the world of off-road riding. The full-suspension modern mountain bikes that Trek sells are fitted with suspension systems developed and patented by Trek bikes.
They free the rider from common issues with traditional full-suspension mountain bikes. Here are the different types of suspensions you will find on a Trek mountain bike.
● Active Braking Pivot rear suspension
Every rider with experience using traditional suspension has faced the problem of rear shocks locking up when they go on the brakes hard. This problem occurs due to the suppression of front shocks and the extension of rear shocks when brakes are applied.
The result of the rear suspension extension makes the rear tire bounce, reducing the tire's contact with the ground. But Active Braking Pivot or ABP does exactly what it sounds like, as this system is meant to keep the suspension active when the bike is going over an obstacle by keeping the tire in contact with the surface.
The system helps separate the drive train components from the braking system by adding a separate pivot point for connecting the rear suspension to the rear wheel. Benefits of the ABP suspension include more responsive braking and better handling on corners.
● RE:aktiv
Have you ever felt the frustration of losing paddling power as you paddle uphill because your mountain bike's suspension dampens the power you apply through the paddles? Well, that is a problem the research and development team at Trek Bikes has solved in the form of RE:aktiv suspension system.
This system is highly adaptive, and it eliminates the need for locking and unlocking your suspension according to your riding needs, as it only gets activated when the terrain is demanding enough and does not dampen your paddling input unnecessarily.
Some key benefits of RE:aktiv suspension provided by Trek bikes include smoother handling with less paddling input loss and better cornering ability.
● Full Floater suspension
Suspension travel is both useful and inefficient at the same time. With more travel in the suspension, the rider has to put in twice the effort when paddling, especially when going uphill or during a climb. That is where the Full Floater suspension designed by Trek is beneficial since it has more travel than regular rear suspensions.
It gives the rider the ability to ride on any terrain, but at the same time, Full Floater suspension prevents loss of paddling power, making the ride more efficient. If you are doing a lot of jumps, this suspension system can help you because, unlike regular suspension setups Full Floater suspension will not hit rock bottom in case of a hard drop.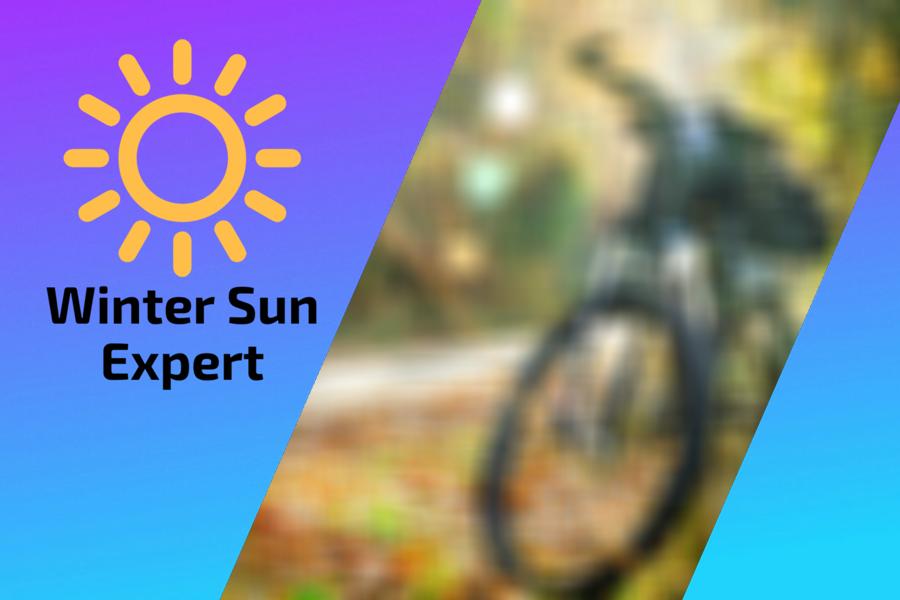 The Full Floater suspension's name comes from how the shock is positioned on the mountain bike's frame. Instead of being mounted directly onto the mountain bike's frame, Full Floater suspension is instead floating freely away from the bike's frame. And it is attached to the frame using two pivots that allow the shock to travel a lot more when needed, and it is more responsive than a normal suspension.
The best part about this free-floating shock design is that it can be tuned according to the rider's requirements and the riding conditions. Another advantage of this shock system is that it is positioned right in the middle of the mountain bike, and this allows for better balance since the rider doesn't have to counter the weight of the suspension system while taking turns.
Trek mountain bikes have some of the lightest and well-built frames
A strong and well-built frame makes a mountain bike reliable and gives the rider the confidence to push the boundaries. Trek has been working with carbon fiber mountain bike frames since 1991 so by now it is no surprise that they have not only excelled in mountain bike frame technology, but they have patented new materials for mountain bike frames which make Trek mountain bikes some of the lightest bikes on the market, but their frames are tough at the same time.
Different types of frames Trek uses in their mountain bike frames are as follows:
● Carbon Fiber Frames
These frames are claimed by Trek to be the lightest mountain bike frames ever made by the company. Trek uses the finest carbon fiber to make the OCLV frames, ensuring that they are much lighter than any of their metallic counterparts. OCLV stands for Optimum Compaction Low Void; the name comes from how Trek designs OCLV frames.
These frames are made by joining carefully sized and shaped carbon fiber pieces, applying high pressure, and exposing them to heat. This process results in a frame that can withstand any impact during rough riding conditions and keeps the rider comfortable at the same time.
Another great thing about these carbon fiber frames made by Trek is that they have little to no gaps between the layers of carbon fiber that are joined to make the frames.
This results in reliable and extremely resilient frames. The OCLV frames of Trek match the aerospace standards regarding the low gap between the different layers of carbon fiber that make up the frame.
● Aluminum Frames
Aluminum frames are the most common type of frames found in mountain bikes. Aluminum frames are affordable and reliable and provide a lot of responsiveness because they tend to be rigid. But one problem with traditional aluminum mountain bike frames was that they didn't provide much comfort to the rider.
Unlike carbon fiber, aluminum is not very good at absorbing impacts, making the ride bumpy and can cause the rider to get tired easily. But engineers at Trek have produced Alpha Aluminum frames for their mountain bike range, allowing for a more responsive off-road ride without compromising on the comfort of the rider.
These Alpha aluminum frames made by Trek work in two ways; by being stiff in points on the frame that don't need to absorb impacts from the terrain while being flexible at points where impact needs to be absorbed.
The aluminum frames being made by Trek make it possible for the rider to get the most out of the mountain bike without spending too much money on a carbon fiber frame.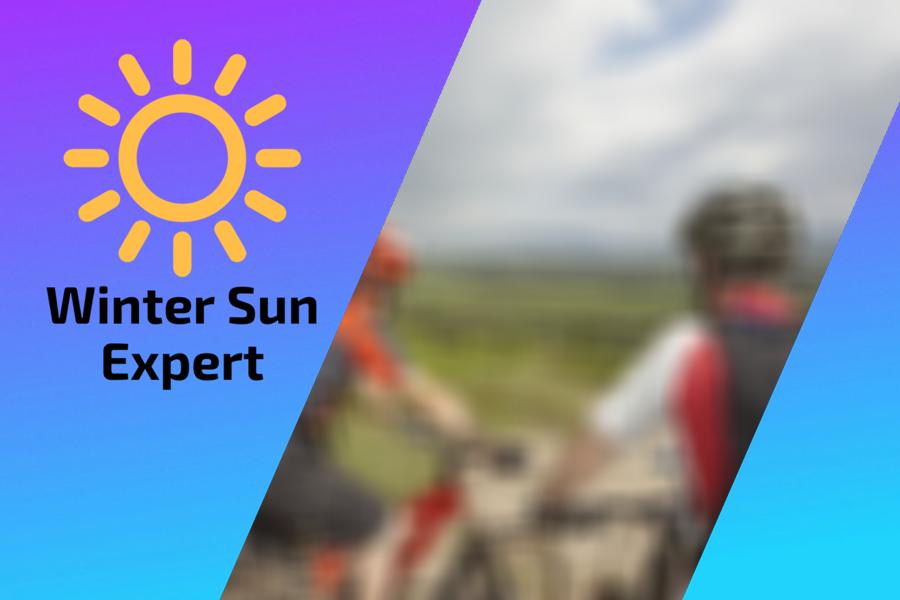 Trek uses the hydroforming technique to make complex aerodynamic frames for their mountain bikes, which is impossible to achieve using any other technique. Regarding the aesthetics of the frame, Trek doesn't compromise on styling either because they have developed a welding technique called "Invisible weld technology," which ensures that the frame does not show any welding points.
But it is not just the looks, as the welding technology used to make aluminum frames at Trek ensures the joints are strong.
IsoSpeed Frame
One of the most futuristic frame designs to come out in recent years. IsoSpeed frame design is considered to be a giant leap from the traditional frame design that has been used in mountain bikes for almost half a century. IsoSpeed frame reduces the reliance of the mountain bike on suspension systems by giving the frame itself the ability to absorb most of the impact from the terrain making the frame perfect for off-road riding over long distances.
This frame design by Trek is also extremely light because of the lack of rear suspension gear, as the frame can absorb all the vibrations and roughness of the terrain. The IsoSpeed framework by allowing the seat tube to move freely because it is not joined with the frame's top tube. This method makes the frame as responsive as possible when needed while absorbing the force of impact from the terrain.
IsoSpeed frame design has dominated the off-road racing scene ever since it was introduced by Trek bikes. Most off-road racing events have been won on bikes with Trek's IsoSpeed frame, which shows how effective this design is.
The isoSpeed frame doesn't just provide rear shock dampening. This design also dampens the front handle by allowing the steerer tube to flex and absorb impacts without needing a front suspension system.  This frame design allows the rider to ride for longer periods over uneven terrain without getting tired.
But most importantly, you don't have to worry about replacing the suspension part and maintenance of the suspension because IsoSpeed frames require little to no maintenance, and Trek is even offering a lifetime warranty on their IsoSpeed frames which makes it more reliable and affordable than the traditional frames with heavy suspension equipment.
Trek Mountain Bikes have an aerodynamic design
Trek bikes are made after careful testing in wind tunnels to make them as aerodynamic as possible so that the wind resistance the rider has to face is as low as possible. The process of designing involves running computer simulations to find the least air-resistant designs and shapes possible. And after passing the software test, the bikes are tested in the wind tunnel and on track to get the most accurate data about the aerodynamic capabilities of the bike.
But for now, the aerodynamics are being applied mostly to the speed bike models of Trek, and the technology is expected to trickle its way into mountain bikes in the future.
How do Trek Mountain Bikes compare with the competition?
Among the competitors of Trek Mountain bikes, Giant Mountain bikes are considered the closest competitor since they make bikes in a similar price range, and the features provided by both companies are almost similar.
So it is only fair to compare mountain bikes made by Trek and Giant to give you a better idea about their performance and quality differences. Both of these brands are some of the top mountain bike manufacturers in the industry, and below is a brief comparison of both of these companies based on different key aspects.
● Build Quality
Since Giant also makes some parts for Trek mountain bikes that is why we are only going to focus on the bikes which are exclusively made by Trek and Giant for this comparison. Trek Mountain bikes are often considered superior compared to Giant mountain bikes.
Users of Giant mountain bikes complain about the lack of rigidity in the frame and the lack of strength in the frame. The reason for this might lie in the manufacturing process of both brands, as Trek is using modern techniques to manufacture their bikes.
So when it comes to the design and build quality of the frame, Trek is the leader in carbon fiber and aluminum mountain bikes.
● Suspension quality
As we have explained above, the suspension of Trek mountain bikes is kept at a high standard, and therefore the suspension of Trek mountain bikes is considered to be more effective under load and rough riding conditions. Especially when it comes to heavier riders' Giant bikes tend to provide less shock absorption, and the suspension compresses more than usual under excess weight.
While a properly tuned Giant bike suspension can be effective for most off-road applications as well but when it comes to high-performing suspensions, Trek takes the lead with its wide range of specially designed suspension systems that are designed to tackle each riding style.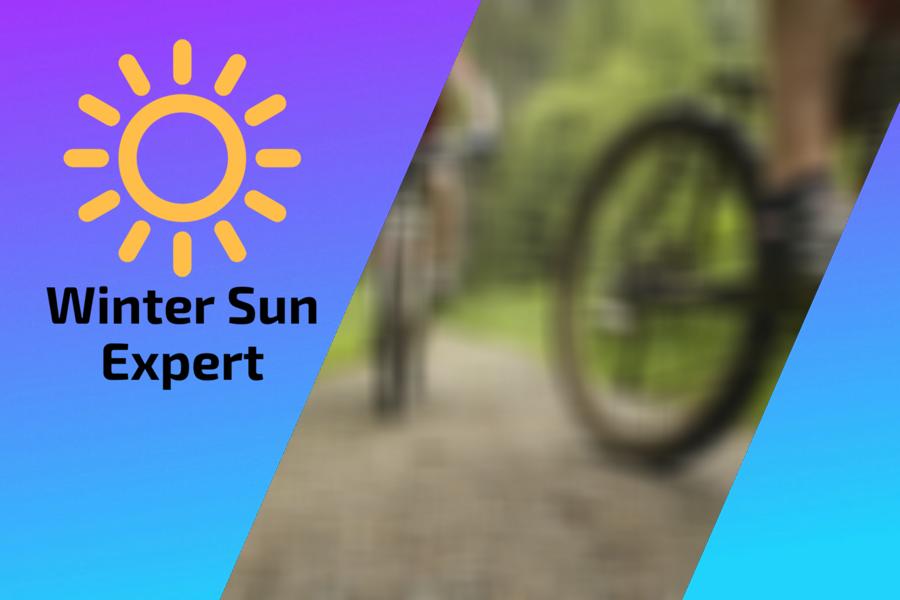 ● Quality of parts
Giant Bikes produce all kinds of components for their bikes, and they also supply mountain bike components to other companies, which gives Giant mountain bikes an edge when it comes to high-quality parts. From brake pads to cables, Giant mountain bike uses in-house build parts on their mountain bikes.
Trek mountain bikes use parts from other manufacturers, including Giant, making it difficult for them to maintain the standard of their parts. Another advantage Giant mountain bikes have over Trek is that since they produce parts in bulk for themselves and other companies, the cost of their parts is lower, making it cheaper to replace parts of Giant Mountain bikes compared to Trek's mountain bikes.
● Aesthetics and styling
Looking at a Trek made mountain bike, you can tell it has been designed to look good while maintaining functionality. That is why it is no surprise that Trek mountain bikes have a reputation for being good-looking machines while, on the other hand, Giant focuses more on quality and reliability than looks.
Designers at Trek pay extra attention to tiny details that have a huge impact on the overall looks of the mountain bike. For example, Trek uses specially designed welding methods to weld their aluminum frames together, leaving not a single weld mark or blemish on the joints, which gives the bike a premium look.
But at the end of the day, whether a person likes a mountain bike's design depends on personal preference and taste.
● Professional racing heritage
Regarding performance in professional off-road racing, Trek mountain bikes are way ahead of Giant mountain bikes in off-road racing. Trek mountain bikes have dominated major off-road racing events since 2012, and the racing success of Trek mountain bikes translates into their regular bikes in the form of better suspension design, aerodynamics, and lighter frames.
So when performing in a competitive environment, Trek is ahead of Giant mountain bikes by leaps and bounds.
● Pricing
Pricing is where Giant mountain bikes beat Trek because Giant mountain bikes provide more features at a lower price, Giant has been reducing the retail prices of their mountain bikes in the past few years while Trek is not only selling their mountain bikes at a higher price point but there isn't a lot of options available on their mountain bikes that fall in a lower price range.
So unless you are willing to spend around $1000, you won't find good value for money, while Giant mountain bikes provide more value even with their lower-priced bikes.
Both competitors have pros and cons, but Trek has positioned itself as a premium brand, and you can think of Trek mountain bikes as BMWs of the mountain bike world.
So unless you have a higher budget, you are better off going with a Giant mountain bike as you can get more features at an affordable price, but if you are a performance-oriented rider and budget is not an issue, then Trek is the way to go.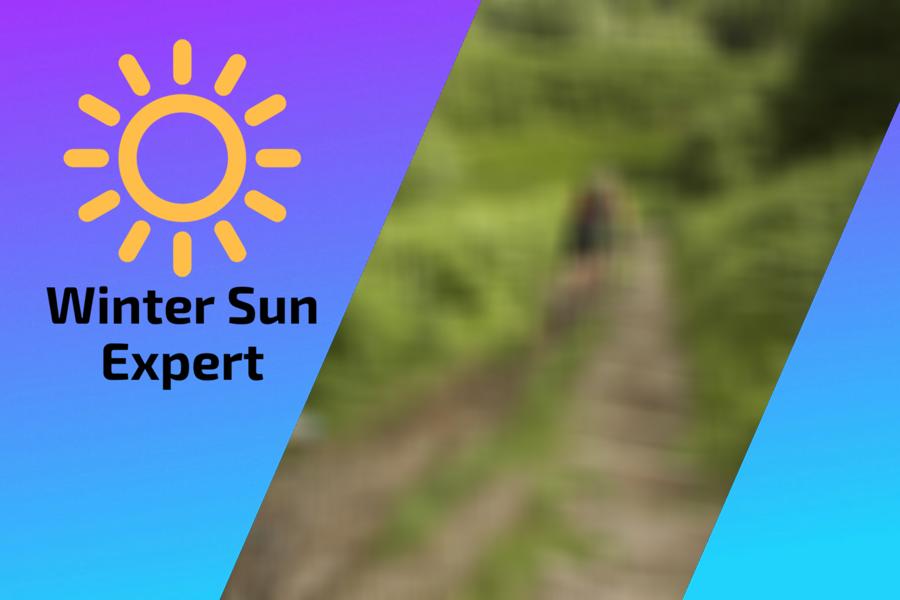 Trek mountain bikes are built around people's needs
Being the pioneer of modern mountain bikes Trek is undoubtedly a serious option if you are shopping for a mountain bike. Trek was one of the very first companies to start producing aluminum and carbon fiber mountain bikes, and by now, they have gotten pretty good at what they do since they have been making mountain bikes for 40 years.
One of the most noticeable reasons Trek mountain bikes have become so popular is that the company designs its products based on consumer needs after carefully analyzing what the riders are looking for in a bike.
A senior leader of the Trek team and the current president of the company John Burke is famous for his vision of making the company consumer-centered rather than focusing on profits and the size of the company. The innovative vision of the company's leaders and founders shows in the company's product line in the form of industry-leading mountain bike designs and attention to detail in every aspect of the bike.
From their ISO speed frames to ABP suspension systems, there is no doubt that Trek makes great mountain bikes with cutting-edge technology.
What are some of the best mountain bikes by Trek?
Trek makes mountain bikes for all kinds of off-road riding, including cross-country, trail, and downhill-specific machines. Trek has a wide range of bikes specifically designed for each type of riding scenario, and here are the best mountain bikes that Trek has to offer based on the intended riding purpose.
Trek Top Fuel: This mountain bike is purpose-built to handle fast-paced cross-country racing over various terrains. It features improved handlebars and stems and has a full suspension setup. Depending on your preference, you can buy the bike with an Aluminum or carbon fiber frame. So if you are into long-range multi-hour riding, Trek Top Fuel is a great option.
Trek Fuel EX: When handling trail riding, Trek Fuel EX provides the perfect blend of stiffness for climbing uphill and an ideal amount of suspension to handle any jumps. It comes with the latest RE:aktiv suspension system that allows maximum paddling efficiency and can soak up the terrain abuse, keeping the rider ready for another lap of the trail.
Trek Session: For total confidence when going downhill at high speeds Trek Session 9.9 is what professional downhill riders use. It comes with an adjustable suspension that can be dialed in according to the track's difficulty and the jumps' depth. This bike combines all the best technologies that Trek has to offer into one complete package, and with this bike, there is no downhill track that is not rideable.
Mountain bikes designed by Trek are versatile in their use, and therefore, you can use them for various purposes, making them a good option if you are into multiple types of riding styles. Also, with the right accessories, you can customize your Trek mountain bike according to the riding you are most interested in.
Take Home
Trek mountain bikes have stood the test of time and have made a reputation for being a premium high-quality mountain bike manufacturer. But just like anything else in the world, you get what you pay for, and Trek
Mountain bikes are no exception, as they cost more than other mountain bike brands. So it is a good idea to assess if you need a purpose-built off-road machine, and you should also test out a few other options when buying a mountain bike.
Since Trek mostly focuses on racing and most of their mountain bikes show that they are race-inspired, you can find plenty of cheaper alternatives unless you will be doing serious off-roading on your mountain bike.
Evaluating the Quality of Trek Mountain Bikes
In the world of mountain biking, one brand that has consistently stood out is Trek. With a long history in the bicycle industry, Trek has continued to create high-quality bikes for both professional and recreational enthusiasts. With many options available, interested bikers may wonder: are Trek mountain bikes any good?
• A Brief History of Trek
Richard Burke and Bevil Hogg established Trek Bicycles in 1976 in Waterloo, Wisconsin, USA. Since its inception, the company has become one of the most prominent and respected bicycle manufacturers globally.
The brand's commitment to quality and innovation has catapulted its products into the go-to choice for many professional cyclists and biking enthusiasts.
Trek's official website: Trek Bikes
• Variety in Bikes: Something for Everyone
One of the most significant advantages of Trek mountain bikes is the range of options available for riders. Regardless of your experience level, riding style, or budget, a Trek mountain bike is likely suitable for you.
– Entry-Level Bikes
These bikes are perfect for beginners or those seeking a reliable, affordable mountain bike. Some popular entry-level Trek bikes include:
Trek Marlin Series
Trek X-Caliber Series
– Mid-Range Bikes
For riders with a bit more experience or those looking for a bike with better specs, Trek has several mid-range options. These bikes often have more advanced features and components, such as better suspension systems or higher-quality drivetrains. Some popular mid-range Trek mountain bikes include:
Trek Roscoe Series
Trek Fuel EX Series
Trek Top Fuel Series
– High-End Bikes
Lastly, Trek offers top-of-the-line mountain bikes with cutting-edge technology, components, and design for those seeking the best. These bikes cater to professional and serious riders who demand exceptional performance. Some popular high-end Trek mountain bikes include:
Trek Slash Series
Trek Remedy Series
Trek Session Series
• Quality Components: Performance and Durability
Another contributing factor to the reputation of Trek mountain bikes is their use of quality components. Trek is known to continuously improve and innovate to develop better bike parts and employ industry-leading components.
By partnering with reliable brands such as Shimano, SRAM, and RockShox, Trek ensures the bikes maintain high performance and durability.
– Frames
Trek mountain bike frames are built with high-quality materials such as carbon fiber and aluminum alloys, giving the bikes lightweight, strong, and reliable structural integrity. Trek also offers a lifetime frame warranty, guaranteeing that their frames are built to last.
– Drivetrain
Trek mountain bikes typically feature Shimano or SRAM drivetrains, both known for their performance and reliability. This ensures smooth shifting and a wide range of gears for tackling different terrains.
– Suspension
Trek employs renowned suspension systems like Fox and RockShox in their mountain bikes. These suspension systems provide excellent shock absorption, improving rider comfort and control during off-road excursions.
– Brakes
The brand uses high-quality hydraulic disc brakes, which offer superior stopping power and control. This added safety feature is especially critical during challenging rides on steep terrain or slippery surfaces.
• Positive Reputation and Feedback
Trek bikes have long been praised by consumers and professionals alike for their quality and performance. Mountain bike magazines, websites, and forums are often filled with rave reviews about Trek's products, validating their status as top-notch mountain bikes.
• Recommendation: A Solid Choice for Mountain Bikers
In conclusion, Trek mountain bikes undeniably have good performance, durability, and a variety of options. With a wide range of mountain bikes available for different skill levels, budgets, and riding styles, there's likely a Trek bike suitable for any rider.
From personal experience, I can recommend Trek mountain bikes as a solid choice for beginners and advanced riders alike. The brand's attention to detail and use of quality components assure a reliable and enjoyable biking experience on the trails. So, if you're in the market for a new mountain bike or looking to upgrade, consider Trek a top contender.
Assessing Trek as a Reliable Mountain Bike Brand
In mountain biking, choosing the perfect bike can be a daunting task due to the endless options available in the market. Among these choices, Trek mountain bikes have secured a solid reputation among riders for their build, performance, and range of offerings.
This article aims to delve deep into the various aspects that make Trek mountain bikes a good choice for a range of riders and provide useful recommendations.
• Trek Mountain Bikes: A Brief Overview
Trek is an American bicycle brand established in 1976. Over the years, they have grown to become one of the largest bicycle manufacturers in the world, constantly pushing the boundaries in design, technology, and innovation.
They offer mountain bikes catering to different riding disciplines, preferences, and budgets.
– Hardtail Mountain Bikes from Trek
Hardtail mountain bikes are known for their simplicity, lighter weight, and lower cost than their full-suspension counterparts. Some popular hardtail models from Trek include the X-Caliber, Marlin, and Roscoe series.
X-Caliber Series
The X-Caliber series is an excellent option for beginners and casual riders seeking a capable cross-country mountain bike. These bikes offer a great balance of performance and value, featuring an aluminum frame, reliable components, and a range of wheel sizes to suit different rider heights.
Marlin Series
The Marlin series is ideal for entry-level riders looking for a versatile bike that can handle off-road trails and urban commutes. These bikes come with an aluminum frame, a wide range of gears, and entry-level components that provide durability and reliability for a reasonable price.
Roscoe Series
The Roscoe series is designed for those who want to explore more aggressive trails and technical terrain. These bikes feature plus-sized tires, powerful hydraulic disc brakes, and a sturdy aluminum frame, allowing riders to tackle challenging terrain easily and confidently.
– Full-Suspension Mountain Bikes from Trek
Full-suspension mountain bikes offer increased traction and control in rugged terrain thanks to front and rear suspension systems. Trek's range of full-suspension mountain bikes spans from budget-friendly options to professional-grade machines.
Fuel EX Series
The Fuel EX series is a versatile collection of trail bikes designed to excel in various off-road conditions. These bikes feature an aluminum or carbon frame, a range of suspension travel options, and a dropper post.
The Fuel EX series caters to riders who seek a do-it-all mountain bike that can handle long climbs, fast descents, and technical singletracks.
Remedy Series
For those who prefer a more aggressive riding style on enduro-oriented trails, the Remedy series is the way to go. These bikes have a more robust suspension, powerful brakes, and slacker geometry to handle rough descents and steep inclines.
The Remedy series is preferred for experienced mountain bikers in aluminum and carbon frame options.
Top Fuel Series (race-focused)
Designed for cross-country and marathon racing, the Top Fuel series features lightweight carbon frames, efficient suspension systems, and a geometry optimized for agile handling and speedy ascents. These bikes are ideal for competitive racers or riders prioritizing speed and efficiency on the trails.
• Build Quality and Performance
Trek mountain bikes are known for their top-notch build quality, with frames crafted for durability and performance. Aluminum frames offer excellent value for money, while their carbon frames are designed to provide a lighter and stiffer ride.
The suspension systems on Trek mountain bikes offer a smooth and responsive ride, thanks to their proprietary RE:aktiv technology which ensures efficient pedaling and consistent traction on both climbs and descents. Trek also utilizes the ABP (Active Braking Pivot) system, which enhances the suspension's performance under hard braking.
Components on Trek mountain bikes are sourced from trusted brands, such as SRAM, Shimano, RockShox, and Fox, ensuring reliable performance even in challenging conditions.
• Value for Money and Resale Value
Trek mountain bikes offer excellent value for money, catering to a wide range of budgets without compromising quality or performance. Their range of offerings ensures that riders can find an option suitable for their needs, whether a budget-friendly hardtail or a high-end carbon race machine.
Moreover, Trek bikes are known for their good resale value, thanks to the brand's reputation and the quality of its products. If you ever decide to sell your Trek bike, you will likely get a fair price.
• Conclusion
Overall, Trek mountain bikes are a fantastic choice for various riders, with an extensive range of options catering to different preferences, needs, and budgets. Their bikes offer exceptional build quality, performance, value for money, and resale value, making them an ideal choice for beginners and experienced enthusiasts.
Whether you're looking for a versatile hardtail or a capable full-suspension machine, Trek is a brand you can rely on for a trustworthy and enjoyable mountain bike.
Examining the Craftsmanship of Trek Bicycles
In the world of cycling, Trek is a brand with a reputation for designing and manufacturing top-notch bicycles for a wide range of needs and preferences. Founded in 1976 and headquartered in Waterloo, Wisconsin, Trek has become synonymous with quality and innovation in the cycling industry.
• A Commitment to Quality and Innovation
With over four decades of experience producing bicycles, Trek has established itself as a market leader in quality and reliability. Their commitment to constantly improving their products and incorporating the latest technological advancements in their design has resulted in a range of bikes that cater to the different needs of cyclists, from casual riders to professional athletes.
Trek's bicycles undergo rigorous testing and quality control measures, ensuring each bike leaving their factory meets high performance and durability standards. Many of their bicycles have even been used by professional cycling teams, such as Trek-Segafredo, further solidifying the brand's reputation for producing some of the best quality bikes in the market.
• A Wide Range of Bikes to Meet Different Cycling Needs
Trek manufactures a diverse array of bikes to cater to the varying preferences of cyclists. These include mountain, road, hybrid, electric, and even children's bikes. This ensures that no matter your cycling requirements or preferences, there's a Trek bike designed specifically for you.
– Mountain Bikes
Trek's range of mountain bikes is designed to conquer off-road trails and rugged terrain, making them ideal for adventurous riders. Featuring sturdy frames, powerful suspension systems, and components built to withstand the rigors of off-road cycling, Trek's mountain bikes, like the popular Trek Marlin, offer excellent handling, stability, and durability.
– Road Bikes
Trek's road bikes, such as the Trek Domane, provide a perfect blend of speed, efficiency, and comfort for those riding primarily on paved roads. With their lightweight frames, aerodynamic design, and high-quality components, these bikes are ideal for cyclists looking to cover long distances at top speeds.
– Hybrid Bikes
Trek's hybrid bikes offer a versatile option for riders who want a single bike for multiple purposes, such as commuting, fitness, and leisurely weekend rides. Combining features of road and mountain bikes, these bicycles offer a comfortable riding experience and the ability to handle various terrains.
Models like the Trek Dual Sport are perfect examples of the brand's commitment to building bikes that cater to a wide range of riding styles.
– Electric Bikes
Trek's electric bikes, also known as e-bikes, feature a motor that assists the rider while pedaling, making it easier to climb hills or ride for longer distances. The Trek Verve+ is a popular e-bike model offering a comfortable ride, perfect for daily commutes or longer recreational rides.
– Kids' Bikes
Trek also offers a line of children's bikes designed to cater to the needs of younger riders. These bikes feature sturdy frames, quality components, and smaller wheels to ensure kids have a safe and enjoyable riding experience.
Models like the Trek Precaliber aim to provide a reliable and fun bike for children as they learn the joys of cycling.
• Investment-Worthy Components and Features
One factor contributing to Trek's reputation for producing good quality bikes is the use of top-grade components and features. Many of their bike models come equipped with components from industry-leading brands like Shimano, SRAM, and Bontrager, known for their durability and performance.
Trek also incorporates advanced technologies and design innovations in their bikes, such as the IsoSpeed decoupler technology in the Trek Domane, which provides a comfortable ride by reducing road vibration.
Using lightweight carbon fiber frames in some of their higher-end models is another example of Trek's dedication to providing riders with the best possible ride quality and performance.
• Final Thoughts on Trek Bike Quality
In conclusion, Trek bikes have earned their reputation for good quality through years of dedication to innovation, high-quality components, and a diverse range of products to cater to varying cycling needs. As a result, investing in a Trek bike is a wise decision for riders who prioritize reliability, performance, and durability in their bicycles.
Whether you're an aspiring professional athlete, a casual weekend warrior, or a daily commuter, a Trek bike is designed to meet your specific needs and preferences.
Exploring the Connection Between Trek and Giant Bikes
Trek Bicycles and Giant Bicycles are two of the biggest names in the bike manufacturing industry. Both brands have earned a reputation for producing high-quality, innovative, and cutting-edge bicycles with a wide range of options for different types of riders.
However, there is often confusion surrounding the relationship between these two brands, with many people assuming that Trek bikes are made by Giant or vice versa.
• The History and Origins of Trek and Giant
First, let's briefly look at these two companies' history to understand how they became leading bike manufacturers.
– Trek Bicycles
Richard Burke and Bevil Hogg founded Trek Bikes in the United States in 1976. The company started as a small bike shop in Waterloo, Wisconsin, and focused on producing high-quality, hand-built steel bike frames. Over the years,
Trek has expanded its product lines and offers many bicycles, including road, mountain, electric, and lifestyle bikes. Today, Trek is considered one of the largest U.S.-based bike manufacturers.
– Giant Bicycles
On the other hand, Giant Bicycles was founded in Taiwan in 1972 by engineer King Liu and several partners. Initially, the company focused on providing bicycle parts to other manufacturers. However, due to growing demand and their expertise in manufacturing, Giant decided to start producing complete bicycles in 1981.
Today, Giant is the world's largest bike manufacturer in production capacity and revenue.
• Manufacturing and Production of Trek and Giant Bikes
Now that we better understand each company's history, let's look at how they manufacture their bicycles and if there is any overlap or collaboration between Trek and Giant.
– Trek's Manufacturing Process
Trek Bikes has always been known for its commitment to producing high-quality bicycles in the United States. The company's headquarters and main factory are still in Waterloo, Wisconsin, producing carbon fiber frames for high-end road and mountain bikes.
However, due to increasing demand and the need for more competitive pricing, Trek also outsources some of its production to manufacturers in Asia.
It's important to note that while some of Trek's bikes may be produced overseas, the company maintains a strict quality control process, ensuring that their bicycles meet the same high standards regardless of where they are manufactured.
Additionally, the carbon fiber frames produced in the Waterloo factory are still considered among the industry's best in terms of quality, innovation, and performance.
– Giant's Manufacturing Process
As previously mentioned, Giant Bicycles is the largest bike manufacturer in the world today. They operate multiple factories in Taiwan and China but have a smaller production facility in the Netherlands. One of the reasons for Giant's growth and success is its dedication to using advanced manufacturing techniques and innovation throughout its production process.
Giant has been known to manufacture bikes on behalf of other bike brands as a contract manufacturer, including some models for Trek. It's important to distinguish that this manufacturing relationship does not mean that Giant designs, engineers, or owns Trek bikes.
Instead, it simply means that both companies have agreed for Giant to produce specific models based on Trek's designs and specifications.
• So, Are Trek Bikes Made by Giant?
The answer to this question is not a simple yes or no. While it is true that some Trek bike models have been produced by Giant under a contract manufacturing agreement, this does not mean that all Trek bikes are made by Giant, nor does it mean that Giant owns or controls the Trek brand.
Instead, each company operates independently and has its unique approach to designing, engineering, and manufacturing bicycles.
Trek remains a leader in the bike industry, developing innovative new products year after year and manufacturing many of its flagship models in the United States. At the same time, Giant continues to expand its product lines and push the boundaries of bicycle design and manufacturing.
Both companies have earned their positions as industry leaders by producing quality bikes that cater to a wide range of riders.
• Final Thoughts: Choosing Between Trek and Giant
When selecting a new bike, Trek and Giant offer excellent options for riders of all skill levels and preferences. Ultimately, the best choice will depend on budget, intended use, and individual riding style.
I recommend trying out several models from each brand, comparing their features, and determining which suits your specific needs the best.
Moreover, for more information on each company's product lines, I encourage you to visit their respective websites: Trek Bikes and Giant Bicycles. Furthermore, consider visiting a local bike shop or consulting a professional cycling coach for expert bike selection and fitting advice.
They can provide additional insights on which bike is right for you based on factors like body geometry, intended use, and performance goals.
Determining the Top Mountain Bike Brands
In mountain biking, choosing the right bike can make all the difference in your performance, comfort, and overall experience on the trails. With numerous brands on the market, deciding which is the best for you can be overwhelming.
• Why Brand Matters
When it comes to purchasing a mountain bike, it's important to choose a reputable brand. Established brands are more likely to have higher-quality components, better engineering, and a more extensive range of models to suit different needs.
Additionally, well-known brands typically have established customer service and support networks, which can be invaluable if you ever need assistance with your bike. Finally, a solid brand reputation means resale value tends to be higher, which is something to consider if you plan on upgrading or selling your bike.
• Top Mountain Bike Brands
The following is a selection of some of the top mountain bike brands and some key models that are worth considering:
– Trek
Trek is one of the world's largest and most well-known mountain bike brands. Founded in 1976, they are known for producing high-quality bikes for riders of all skill levels. Their mountain bike lineup consists of several categories, including:
Trail: Trek's Fuel EX and Remedy models are designed for trail riding and balance comfort, efficiency, and technical prowess.
XC Race: The Top Fuel and Procaliber models cater to cross-country racers, offering lightweight frames and efficient pedaling.
Downhill: The Session model is specifically designed for downhill racing, equipped with a robust suspension and durable components.
– Specialized
Another prominent bike manufacturer, Specialized, was founded in 1974 and focuses on innovation and technology. Their mountain bike range includes:
Trail: Specialized Stumpjumper and Camber models have a long history of trail riding performance, offering versatility and capability on various terrains.
Fat Bike: The Fatboy model is ideal for those who want to venture off the beaten path, thanks to its extra-wide tires and stable handling.
Downhill: The Demo model is designed for aggressive downhill riding with a full suspension and sturdy build.
– Giant
Giant is the world's largest bicycle manufacturer and has a diverse array of mountain bikes to match. Some popular models include:
Trail: The Trance and Anthem models are excellent trail bikes, providing comfort, efficiency, and control.
Cross country: The XTC Advanced model is ideal for competitive XC riders, featuring a lightweight carbon frame and efficient pedaling platform.
Downhill: The Glory model is a go-to choice for downhill enthusiasts, with a strong frame, long-travel suspension, and powerful brakes.
– Santa Cruz
Known for its high-end mountain bikes, Santa Cruz offers a range of options for various disciplines. Key models to consider are:
Trail: The Bronson and Tallboy models provide a versatile and capable platform for trail riding, with plush suspension and agile handling.
Cross country: The Highball model caters to XC racers, featuring a stiff, lightweight carbon frame and responsive handling.
Downhill: The V10 model is popular for downhill racers with its burly frame, long-travel suspension, and aggressive geometry.
– Yeti Cycles
Yeti Cycles is a boutique mountain bike brand known for producing high-quality machines focusing on performance. Some standout models include:
Trail: The SB130 and SB150 models are revered for their incredible pedaling efficiency and plush suspension, making them excellent trail riding options.
Cross country: The ARC model is a lightweight hardtail optimized for XC racing, featuring Yeti's signature Switch Infinity suspension technology.
• Factors to Consider When Choosing a Mountain Bike Brand
While it's beneficial to research the best mountain bike brands, it's crucial to consider factors such as your riding style, preferred terrain, and budget when deciding. It is worth visiting your local bike shop and trying various models to find the fit and feel for your needs.
In conclusion, the "best" mountain bike brand ultimately depends on your preferences and needs. Brands such as Trek, Specialized, Giant, Santa Cruz, and Yeti Cycles offer a wide range of high-quality mountain bikes catering to different riders and terrains.
By considering factors like riding style, terrain, and budget, you can select the right bike and brand for your perfect mountain biking experience.