Mountain Biking Dangers and How to stay safe, 25 things you should know
On the 11th of October 2019, Jordie Lunn, a professional mountain biker from Canada, succumbed to head injuries following a trail biking accident in Cabo San Lucas, Mexico. At only 36 years old, Jordie's tragic death made headlines worldwide, further fuelling a debate on the dangers of mountain biking.
Jordie's case is not an isolated one, albeit dying at such a youthful age is something that should worry bikers. Starting his career as a cross-country biker, Jordie would later become a coach, mentoring bikers to stardom. He also won a professional mountain biking award.
Following Jordie's demise, cycling communities have raised many questions worldwide. Let's take a look at some of them.
Factors predisposing mountain bike cyclists to accidents/injuries.
Types of mountain biking injuries.
What do statistics of MTB-related injuries look like?
Which safety measures should bikers take before hitting the trail and during cycling?
Dangers of Mountain Biking and How to stay safe:
Don't stretch beyond your skill level
Practice landings before take-off
Always wear mountain biking gear
Do not speed around when taking blind corners
Wear helmets regardless of the weather
Get acquainted with the trail beforehand
Acquire insurance against bike accidents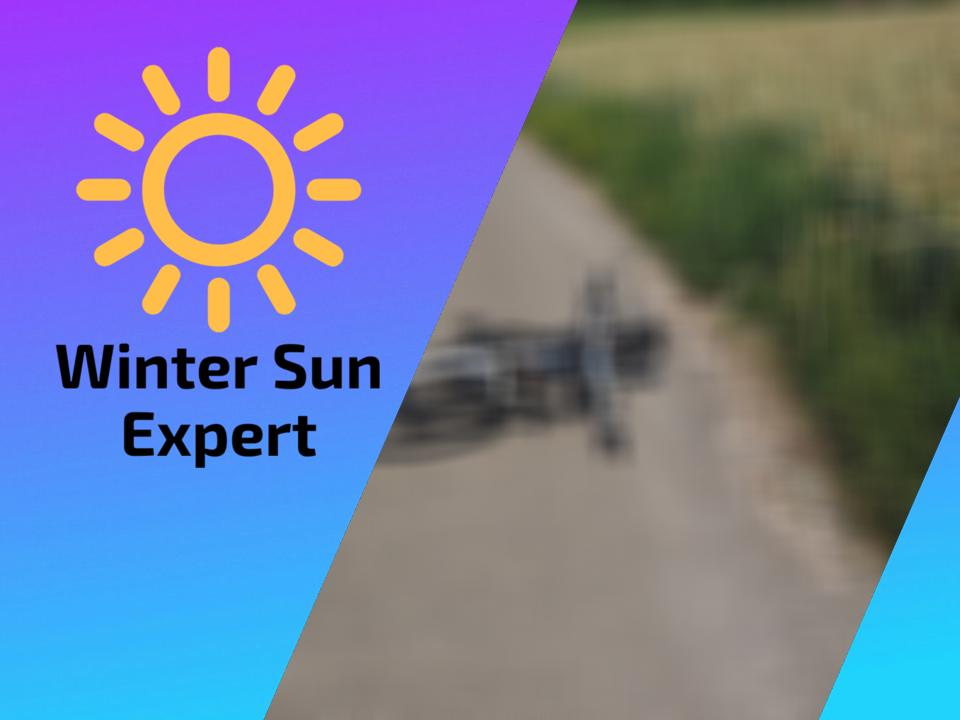 In this post, we will explore the above questions and provide the details you need to know. Thus, keep reading to learn more.
A popular sport marred with safety concerns
Every mountain biker will agree that the adrenaline rush with vertical drops, high cycling speeds, and riding on rough terrains make the sport fun. But in the same breath, they would admit that racing on the best bikes money can buy is not without risks. Today, mountain biking is not just a popular sport. It comes with life-threatening risks like any other physical game.
In the same way, a footballer would succumb to injuries resulting from head collisions, or a diver would end up losing their life in shark-infested waters, mountain bikers also have a life to protect. It is especially because as the extreme sport becomes more popular, demands that organizers met on racers invite more danger.
As the world's greatest Marathoner, Eluid Kipchoge from Kenya, puts it, 'no human is limited,' and so is a mountain biker trying to set a new world record on the world's most dangerous biking trails.
The biggest risk factor in cycling is the fatality that comes with dangerous drops off precarious trails. Many fatalities resulting from mountain biking require corrective surgeries. Some, like spinal cord injuries, may confine a biker to a wheelchair for a long time. T
alk about being propelled over handlebars and then plunging downhill from dangerous heights, a list of pro cyclists who lost their lives comes to mind.
Here you can find a large collection on Mountain Bike Helmets.
Here you can a large collection of Mountain Bike protective gear.
From the 1890s, when mountain biking started gaining momentum, to the present day, reports of cyclists sustaining injuries have continued to hit the airwaves. In 2005, for example, a report by the United States Consumer Products Safety (CPSC) pointed out that cycling has become a dangerous sport, comparing it to American football.
In countries like the United States, Canada, the United Kingdom, Netherlands, India, and Indonesia, where mountain biking is popular, museums exhibit the lives of cyclists who have lost their lives in pictures and videos. On this premise, cyclists like Bjorg Lambrecht from Belgium, who died this year on the 5th of August after crashing into a concrete culvert, are worth mentioning.
We will reserve a post that explores the biggest names in mountain biking communities, especially those who have either lost their lives or sustained serious injuries, so keep checking for future blogs.
Predisposing risk factors to Mountain Biking Injuries
Death is not the only fatality that may result from mountain biking. As with pro biker Jordie, the tragic loss of life shows that the sport is not without risks. Some of these could be life-threatening injuries and should not be exempted in discussions that aim to make the sport safe for everyone.
Over the years since the advent of downhill cycling, experts and organizers have pointed out several risk factors associated with the sport. Now, to make it easy for you to understand why these accidents happen, here is a quick run-through we sampled following the risk factors:
● Nature of the terrain
Unlike road and track racers, downhill cyclists encounter lots of risky situations. From riding your bike on dangerously loose mountainside terrain and accelerating downhill to taking sharp trail turns, there is every reason to stay focused while on an MTB.
Terrain plays a significance in determining the stability of a cyclist. You can start a cycling day on a smooth trail with few obstructions, only for things to get bumpy midway.
Moreover, even with the best mountain bike, maneuvering around obstacles sometimes results in cycling mishaps, throwing a biker off balance. Unfamiliarity with cycling trails is also risky. That is not to mention that surfaces that minimize traction, such as gravel, often make it difficult for a mountain biker to gain control.
Consider a situation where a cyclist rides downhill on rough terrain and ends up in unfamiliar bends. The catch is that terrain can make it difficult or easy to control a bike. Coupled with a gravitational force in downhill cycling, the risk always hangs in the air. It could get worse if you are an amateur cyclist riding on such terrains for the first time.
● Bike technical hitches
Equipment mishaps or, if you like, technical hitches are a leading cause of accidents and injuries in the biking realm. You could have bought the best MTB in the market, but that doesn't make it hitch-proof. It is why; experts advise regular bike inspections to determine whether it is safe for the road.
Several studies that have sought to explore MTB-related injuries indicate that component failures account for between about 6 to 20 percent of fatalities. Flat tires are taken up a bigger percentage, followed by failed brakes, handlebars, chains, forks, suspension components, and cranks.
● A biker's mistake
Mistakes happen, and one wrong move would be catastrophic when it comes to mountain biking. Talk of bikers who have taken the wrong side of the road or those whose lack of concentration saw them end up in deadly plunges/collisions; you realize a need to be extra cautious on the trail.
Other errors predisposing mountain bikers to injuries are misjudging vertical falls, drunken cycling, loss of control, wrong maneuvers, poor balancing, unintended braking, and low concentration.
● Type of cycling
Another predisposing factor to mountain bike injuries is the type of cycling in which one partakes. The catch here is that some races are more demanding or dangerous than others hence the need to be extra cautious when on the wheels.
Moreover, cycling that requires higher levels of commitment and endurance poses a higher risk to mountain bikers. Think about this from a rider who spends more weekly hours and off-road cyclists. Several studies indicate that downhill bicyclists are more likely to sustain injuries than their cross-country counterparts.
● Level of experience
Experience plays a significant role in a cyclist's success, especially on grounds/locations requiring more agility, focus, and high-level riding skills. Experienced mountain bikers admit that it did not take them a day's training to get to professional cycling ratings.
While some learn the ropes of MTB fast, you should take your time. Thus, when comparing novice and expert riders, the baseline for doing so is often premised on experience. Riders with many years of cycling are less likely to get involved in bike accidents than amateurs.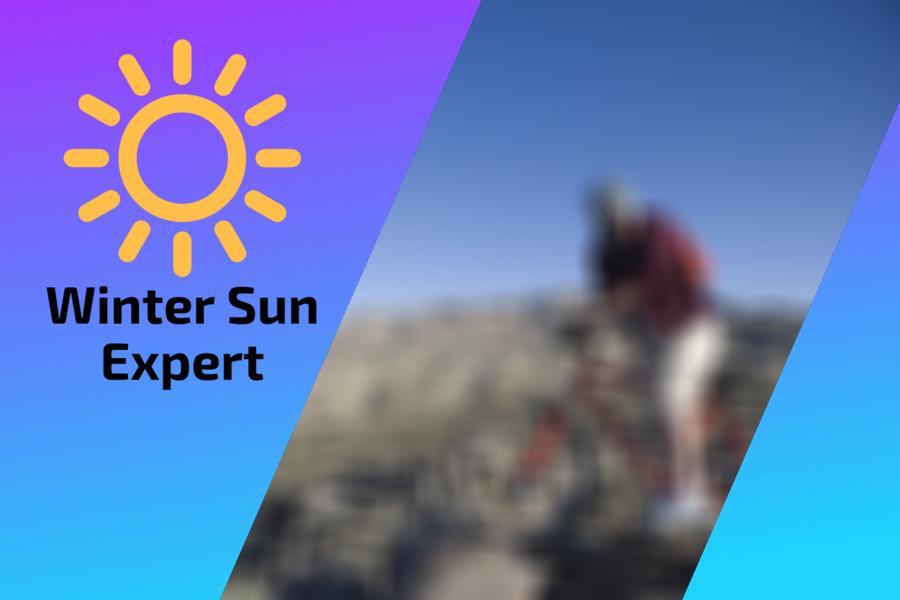 Type of MTB injuries
MTB injuries have continued to soar, even with beefed-up safety measures. Now, considering factors that disposed riders to such risks as explored above, it goes that injuries riders sustain vary from one rider to another. Whether trivial or traumatic, bicycle accidents are not incidents you should take for granted, given the rising number of MTB enthusiasts.
From minor bruisers die to bike falls to deep cuts resulting from collisions, the following are the different types of injuries a biker is likely to sustain:
● Bone Fractures
Let's face it. Bone fractures are the most mountain bike injuries. They often lead to situations requiring a long recovery time or even mean you must stop mountain biking. A wrong move and fall can lead to a fracture in any part of the body. But in most cases, it will be in the upper body, with the Clavicle bone as the most durable one.
● Injuries to soft tissues and skin
Injuries to soft tissues and skin are also often seen. While some bikers may sustain various wounds or deep cuts, these are often less severe and will heal quite quickly. Ensure you always have a first aid kit to treat such injuries quickly and correctly. Some accidents can also lead to pain in your neck and joints.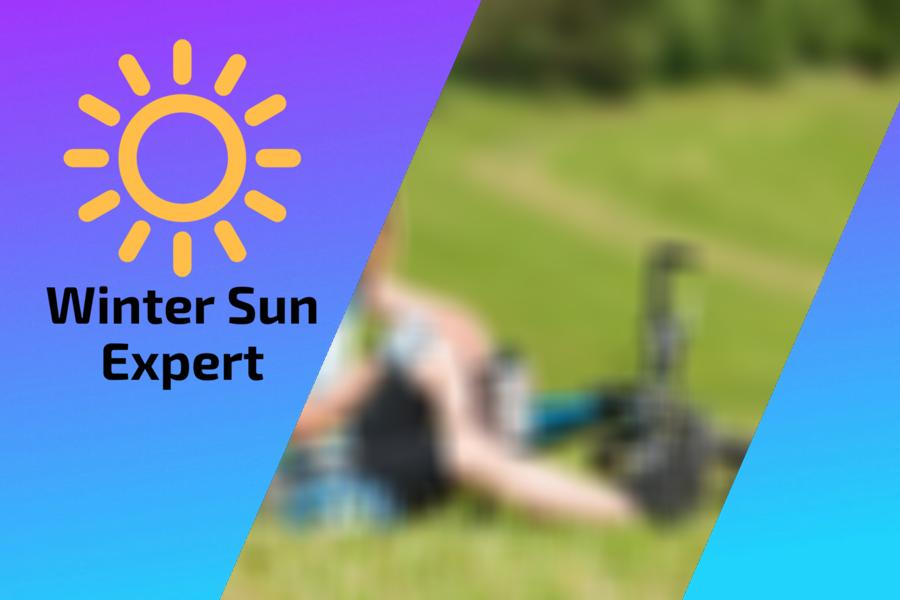 ● Chest and Abdominal injuries
Chest and abdominal injuries are mostly seen in children. Falling over the handlebars can severely damage internal organs. Such falls are more common with kids or less experienced riders. Some countries even have rules requiring the removal of straight unpadded handlebars.
● Facial and head injuries 
Another type of injury deals with your face or head. The severity depends on the type of fall and the impact. A cerebral concussion is the most common result. But a small riding mishap can lead to a strong head impact. And can result in serious brain damage.
To protect yourself against head injuries, using a good quality cycling helmet is important. A good helmet will protect the head against a strong impact. You will still feel the impact, but the chance of a lasting injury or brain damage is much lower.
● Injuries to the joints
In the history of mountain biking, injuries resulting from cycling accidents have also included those inflicted on joints after falls, skids, or poor control. Studies show that acromioclavicular injuries are the most common in this case. You can also sustain ankle, knee, wrist, and finger sprains.
Bikers who take part in competitive downhill cycling are the most affected, accounting for a large percentage of those who sustain injuries on cruciate ligaments and lateral menisci. Shoulders account for most of the acromioclavicular separation on the upper body.
Dislocation of elbows and knees is among the most common causes of joint injuries from biking mishaps.
● Fatal MTB injuries
Mountain bike accidents often range from less to seriously fatal. When we exempt death, brain damage, and intracranial hemorrhage come to mind as dreaded consequences of bike accidents. Other fatal injuries include a ruptured diaphragm, pulmonary contusion, transected coronary, and chest trauma.
There is always a high possibility that these injuries may result in death. With this comes the big question. Should mountain bikers have first aid kits? Also, should they seek professional first-aid training? We will reserve these questions for another post.
Most importantly, note that bike accidents are bound to happen. You should, therefore, make sure to wear protective gear every time you hit the off-road trail. Bear in mind that most accidents happen because of the following factors:
Equipment-related factors, which include bicycle overuse and poor maintenance.
Nature of the terrain.
The experience level of cyclists and their precautionary measures before participating in a triathlon.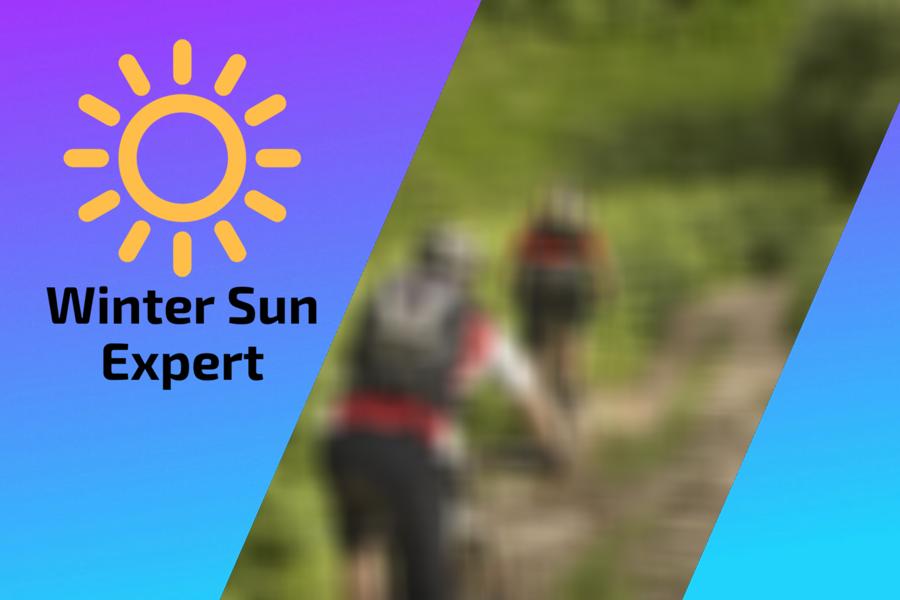 The next question we want to answer is what stats related to MTB injuries look like. Should bikers worry about their safety? Are manufacturers meeting safety standards when making mountain bikes?
First off, bikers must purchase bicycles from reputed sellers/manufacturers. This way, they minimize accidents that result from component failures. We will be looking at how to stay safe shortly. Now, when it comes to the numbers of riders who have sustained injuries in the cause of cycling, the figures are a bit worrying.
Even at night, when the world is scaling the heights of technology that goes into manufacturing the best bikes for downhill racers, equipment failure is still a cause of concern.
From cyclists who have died during a race to those who have sustained life-threatening and minor injuries, the Netherlands, according to a study by the European Union, is leading. The account accounts for 25 percent of deaths related to cycling in Europe.
Another study shows that out of 1000, one downhill biker is likely to sustain an injury in a year. Further findings show that most overspeeding, poor judgment of situations, and slipper trails are to blame for a larger percentage of these accidents.
Only ten percent of injuries resulting from these call for serious medical attention. Serious injuries are also common among female bikers whose weight is to blame. Collision, the study found, is among the main causes of MTB injuries, accounting for 14 percent of fatalities.
Among other causes of cycling, accidents are loss of control, which you would agree, happens when cycling speed peaks. While mechanical failures are less prevalent, they are a pointer to poor bike maintenance.
Nevertheless, it is noteworthy that injuries to the shoulders, head, upper body, and arms are very common, often resulting from vaulting over handlebars when riding downhill.
In emergency hospital departments, studies show that 13 percent of head fatalities are related to biking. It means such cases would reduce significantly if bikers embrace helmets. A common agreement is that protective headgear will reduce head and facial injuries by at least 75 percent.
Another study whose findings were published by Reuters shows that the possibility of sustaining a spinal injury the moment you go biking is relatively high. Out of every six cases reported, one poses a risk of paralysis.
Dr. Marcel Dvorak from the University of British Columbian warns bikers to beware of the dangers they expose themselves to. Most importantly, he advises wearing protective gear to cushion your body against injuries in case of bike accidents.
● Safety measures before and during cycling
Whether it is your first time joining a cycling community or you are preparing for an upcoming competition, the safety of bikers is crucial. Even leisure cyclists should ensure the safety of themselves and their bikes before hitting the trail. For parents whose kids are learning to cycle, you must educate them on what it means to ride safely.
So, here is the next question we wanted to help you answer. Which safety measures are significant in a cyclist's life, and why is it important to adhere to cycling rules? For a seasoned biker, taking one's adrenaline rush into overdrive is often fun. When speed peaks, a mountain bike becomes light, and control becomes easy at the flick of a finger. 
However, it is also during the height of fun that catastrophe strikes. A small mishap could lead to losing a limb, if not life. Your bike could also get completely damaged, so the repair won't help salvage the remaining scrap. It always gets worse when riding on unfamiliar terrain. 
Thus, if you don't end up paralyzed and confined to a wheelchair after a bike accident, death is always hanging in the air. Therefore, the best thing to do is adhere to cycling rules and safety measures. 
You don't cultivate the best cycling tips to stay safe on the trail. For preventable accidents, safety tips should be your sure bet. They include but are not limited to the following:
● Don't stretch beyond your skill level
Cycling on unknown trails carries potential risks, some of which are not navigable. You would rather be safe than sorry. We, therefore, advise that when it comes to trails or sections of cycling tracks that pose a risk get off the bike and walk. With time, getting acquainted with such spots without riding on them pushes your skills to a higher level.
Biking within your skills also means not risking rough terrains before you become an expert. Every biker must start from somewhere, usually on trails with few obstructions as he or she scales the heights of biking to risky downhill trails.
● Practice landings before take-off
Biking trails are different, but for a downhill racer, vertical falls are common. While we advise against trying your skills on such trails, practice makes perfect. Just like pilots find it easy during take-off, so do bikers. Landing is often the tricky part, even for would-be pro mountain bikers.
On this premise, we advise that when you practice, start with basic and easy skills before scaling to trickier and more challenging maneuvers. In this case, sharpen your landing skills so that you land smoothly and nicely every time you drop from cliffs.
● Always wear mountain biking gear
It is easy to assume that a day on the trail would be safe. The truth is that tragedy remains unpredictable. Accidents happen; even if you come out of them with minor bruises, they are also preventable. Thus, you should wear biking gear every time you hit the trail.  
From body armor covering injury-prone areas such as elbows, arms, knees, and legs to helmets, staying safe is better than banking on your skills. Most bikes come with protective armor, so you should not have an excuse for not wearing them.
And even if that were not the case, like in the U.K., when helmets are an exception, you should protect yourself from crash injuries that may result from unprecedented bike accidents.
Here you can a large collection of Mountain Bike protective gear.
● Do not speed around when taking blind corners
Speeding around blind is another risky ride bikers should avoid. It is where misjudgments come into the picture. Think about it this way. You take a sharp bend around a blind corner at high speed only to realize the trail ends with a 30-meter drop down a cliff. That would be catastrophic, especially for novice cyclists who cannot control their bike mid-air.
Thus, the bottom line is that you must slow down when nearing blind corners regardless of how close competitors are trailing.
● Wear helmets regardless of the weather
The handiest protective gear at a biker's disposal is a helmet. Whether you are a downhill racer or a road biker, you do not want to sustain life-altering injuries due to brain damage. Thus, wearing a helmet is the surest bet that your head will be safe from damaging impacts in case of a fall.
The bottom line: Always wear a helmet whether it is raining or not.
Here you can find a large collection of Mountain Bike Helmets.
● Get acquainted with the trail beforehand
You should get to know a cycling trail beforehand. This way, you will learn about blind corners and sections requiring a cautious approach. While some competitions will take you to another country, hence the possibility of biking on risky terrains, Google Maps will help you a day before hitting the trail.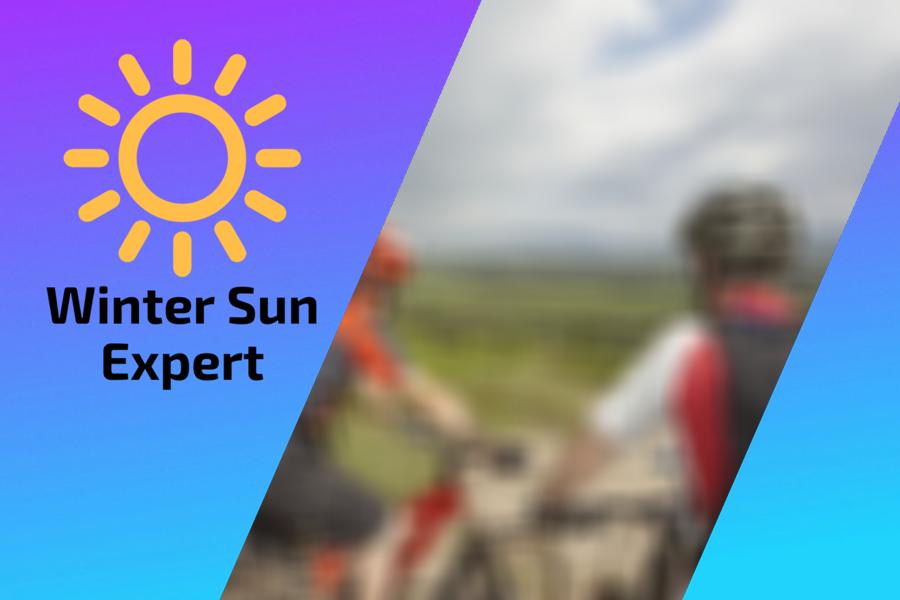 ● Acquire insurance against bike accidents
You may have acquired insurance coverage for the bike, but what about yourself? Well, having the right insurance policy for mountain bikers is the best thing to do.
You don't want to limp off a trail with no hope of returning soon because treatment would have dried your pockets. Insurance cover should also cover damages to your bike so that you do not spend a penny on repairs.
Take Home
There is always a high possibility that a bike accident will happen and you will sustain injuries. The only challenge is that you cannot tell exactly when and where. So, you may want to ask a few questions before registering for an upcoming competition.
For example, how do the risks of injuries measure against rewards? How good or bad is the trail? Which features define the best mountain bike?
From our end of the bargain, we say that common sense should always prevail apart from implementing the above safety measures. Take, for example, cycling around blind corners. It goes that slowing down is the best thing to do.
There are many different insurance policies for bikers for mountain bikers, so shop for the best. In any case, consult an expert on the best way forward.
Remember, once you become a downhill cyclist, safety starts with you. The first questions medics will ask should you sustain injuries are: Did you wear a helmet/protective gear? Do you have a policy cover?
Mountain Biking Hazards: Risks and Tips for Safety
Mountain biking is an exhilarating sport that combines physical exertion, technical skills, and a love for the great outdoors. However, it also comes with risks and potential hazards.
• Danger 1: Falling Off the Bike
One of the most common dangers in mountain biking is simply falling off your bike. This can happen for various reasons, such as losing traction, misjudging an obstacle, or being unable to maintain balance on a technical section of a trail.
– How to Stay Safe:
Choose the Right Trail: Riding on trails suited to your skill level is one way to prevent falls. Many trail networks are rated based on difficulty, so start with easier trails and work your way up as you feel more comfortable and confident.
Improve Your Skills: Regular practice will help you develop the balance, control, and technical skills to navigate challenging terrain without falling.
Wear Appropriate Gear: Having the right equipment is essential for staying safe. A properly fitting helmet is crucial, as it can significantly reduce the risk of head injuries in the event of a fall. Additionally, wearing gloves can provide better grip and control, while padded shorts offer additional protection in case of a fall.
• Danger 2: Collisions with Other Riders and Obstacles
Collisions with other riders or stationary objects are another common danger in mountain biking. These accidents can result in serious injuries or damage to your bike.
– How to Stay Safe:
Maintain Awareness: Always be aware of your surroundings, especially on crowded or shared-use trails. Watch for other riders and be ready to yield when necessary. Be especially cautious around blind corners, where riders may be coming from the opposite direction.
Control Your Speed: Riding reasonably will give you more time to react to obstacles or unexpected changes in trail conditions.
Announce Your Presence: Make sure you alert other riders of your presence when approaching from behind, either by calling out or using a bell.
• Danger 3: Mechanical Failure
Your bike is a complex machine with numerous moving parts, and mechanical failure can occur anytime. Failures such as broken chains, flat tires, or malfunctioning brakes can be dangerous, especially when riding on rough terrain or at high speeds.
– How to Stay Safe:
Perform Regular Maintenance: Regularly inspect your bike for signs of wear and tear, and address any issues before they become major problems.
Carry a Repair Kit: Always carry a basic repair kit, including a spare tube, tire levers, a pump or CO2 inflater, a multi-tool, and a chain breaker. This will enable you to fix minor issues on the trail and return to safety.
Know Your Limits: Be familiar with the limits of your bike and its components, and avoid pushing it beyond its capabilities.
• Danger 4: Dehydration and Fatigue
When mountain biking, it is easy to become dehydrated or fatigued, leading to reduced decision-making abilities and slower reaction times, creating a higher risk of accidents.
– How to Stay Safe:
Stay Hydrated: Drink plenty of water before, during, and after your ride. Carry a water bottle or hydration pack to ensure access to water while on the trail.
Rest When Needed: Listen to your body and take breaks to prevent fatigue.
Refuel: Bring energy bars, gels, or other snacks to maintain energy levels during your ride.
• Danger 5: Getting Lost or Stranded
Getting lost or stranded on a trail can be scary and potentially life-threatening, especially in a remote area or dealing with harsh weather conditions.
– How to Stay Safe:
Plan Your Route: Before heading out, study the trail map, and plan your route. Ensure you know the trail rating system, and choose trails appropriate for your skill level.
Bring a Map or GPS Device: While riding, it's essential to have a map or GPS device for navigation. Many smartphone apps and dedicated GPS devices are designed specifically for mountain biking.
Share Your Plans: Let someone know where you're going and when you expect to return. This way, they'll know to start looking for you if you don't return by a certain time.
By being prepared and taking the necessary precautions, you can significantly reduce the risks associated with mountain biking. However, accidents can still happen, so always stay vigilant and use your best judgment.
The International Mountain Bicycling Association (IMBA) provides resources, education, and advocacy for mountain bikers worldwide. Consult their website for more information on responsible and safe mountain biking practices.
| Danger | How to Stay Safe |
| --- | --- |
| Falls and crashes | Always wear a helmet and other protective gear, know your limits, and choose trails that match your skill level. |
| Getting lost | Bring a map and navigational tools, let someone know your planned route, and use a GPS device or mobile app to track your location. |
| Dehydration and exhaustion | Drink water before, during, and after your ride, take breaks when needed, and bring snacks to maintain energy levels. |
| Wildlife encounters | Learn about local wildlife, make noise when appropriate to avoid surprising animals, and know how to react in case of an encounter. |
| Weather-related hazards | Check weather forecasts, dress appropriately for expected conditions, and be prepared to adapt your plans if the weather changes unexpectedly. |
Recognizing the Risks of Mountain Biking
• Introduction to Mountain Biking Dangers
Mountain biking is an exhilarating sport that pushes the boundaries of adrenaline, physical fitness, and nature exploration. However, as with any adventure sport, there are several dangers one needs to be aware of and prepared for.
• Physical Risks and Mountain Biking
– Overexertion and Dehydration
One of the most common dangers in mountain biking is overexertion, leading to dehydration or heatstroke. These risks arise when riders push their physical limits, often riding for long periods without giving their body time to recover.
Recommendation: To reduce the risk of overexertion and dehydration, listening to your body and taking breaks whenever you feel tired is crucial. Also, drink enough water during your ride and consider using a hydration pack for easier access. The CDC has useful information on recognizing the signs of heat-related illnesses and how to avoid them.
– Falls and Crashes
Falls and crashes represent another significant risk in mountain biking. Due to the off-road nature of the sport, riders often encounter uneven terrain, slippery surfaces, and obstacles that can cause them to lose control and fall.
Recommendation: To minimize the risk of falls and crashes, using appropriate mountain biking gear, such as protective clothing and a helmet is essential. Additionally, mastering skills like body position, braking, and weight distribution will enable you to navigate the challenging terrain with more confidence and control.
– Strains, Sprains, and Fractures
Mountain bikers are also susceptible to strains, sprains, and fractures resulting from the physical demands of the sport. High-impact landing or sudden twists can stress joints, ligaments, or bones, leading to injuries.
Recommendation: To reduce the risk of such injuries, it's essential to warm up properly before your ride and strengthen your muscles through cross-training. Incorporating flexibility exercises into your workout routine can also help improve joint stability and reduce the risk of injury.
• Environmental Hazards in Mountain Biking
– Unpredictable Weather
Mountain bikers can face sudden and severe weather changes, such as rain, snow, or high winds, creating dangerous riding conditions.
Recommendation: Before heading out on a ride, always check the weather forecast and prepare accordingly. Also, know the signs of impending weather changes and have a plan in place if conditions worsen.
– Wildlife Encounters
While encounters with wild animals are relatively rare, mountain bikers should still be prepared for potential close encounters with animals such as bears, snakes, or mountain lions.
Recommendation: Familiarize yourself with the wildlife in the area you'll be riding and learn how to respond in case of an encounter. For example, the National Park Service offers guidance on how to stay safe in bear country.
– Getting Lost
Getting lost or disoriented on the trails is another danger that mountain bikers face, especially in remote or unfamiliar areas.
Recommendation: It's essential to have a map of the trail system and a GPS device or smartphone with a reliable mapping app. If you're in a group, ride at the pace of the slowest rider to ensure no one gets left behind.
• Human Factors and Mountain Biking Dangers
– Riding Beyond Skill Level
One of the most common dangers in mountain biking is riding trails beyond your skill level, leading to crashes, injuries, and an overall unsafe experience.
Recommendation: Be honest about your abilities and choose trails that match your experience level. Gradually progress to more challenging trails as you develop your skills, and consider taking a mountain biking course to enhance your knowledge and technique.
– Neglecting Equipment Maintenance
Failing to maintain your mountain bike can lead to mechanical issues, making it unsafe to ride and increasing the risk of accidents.
Recommendation: Regularly inspect and maintain your bike, including the brakes, suspension, tires, and other essential components. Additionally, always carry a basic repair kit on the trails for unexpected issues during a ride.
• Conclusion: Staying Safe While Mountain Biking
While mountain biking carries inherent risks, being aware of these dangers and taking proper precautions can help you enjoy a safer and more enjoyable experience on the trails.
By respecting your limits, using appropriate gear, maintaining your equipment, and being mindful of environmental hazards, you can minimize these risks and focus on the thrill of the ride.
| No. | Dangers |
| --- | --- |
| 1 | Falls and injuries |
| 2 | Collisions with other bikers or hikers |
| 3 | Getting lost or stranded |
| 4 | Wildlife encounters |
| 5 | Exposure to extreme weather |
| 6 | Equipment failure or malfunction |
| 7 | Dehydration or exhaustion |
| 8 | Overexertion leading to injury |
Ensuring Safety During Mountain Bike Adventures
As an avid mountain biker, I know firsthand the importance of proper safety precautions when hitting the trails. Mountain biking is an incredibly thrilling and rewarding sport, but it also carries inherent risks that we, as riders, must be prepared for.
I will share my knowledge on how best to protect yourself from injuries and accidents during mountain biking, so you can continue to enjoy this exhilarating activity with peace of mind.
• The Importance of Protective Gear
Wearing appropriate protective gear is the first and most crucial step in ensuring your safety while mountain biking. Below is a list of essential gear I recommend for every mountain biker.
– Helmet
A high-quality, well-fitting mountain bike helmet is a must for any rider. Make sure to choose a helmet designed for mountain biking that meets safety standards, such as those from the American Society for Testing and Materials (ASTM) or the International Mountain Bike Association (IMBA). Check out this guide from REI for more information on selecting the right helmet.
– Gloves
Mountain biking gloves provide benefits such as increased grip, protection against falls, and reduced hand fatigue during long rides. Choose gloves with padding that suit your preferences and riding style.
– Eye Protection
Protecting your eyes while riding is essential, as dirt, debris, and branches can cause severe injuries. Choose a pair of sturdy, impact-resistant sunglasses or goggles.
– Knee and Elbow Pads
Falls can be unavoidable in mountain biking, especially on technical trails. Knee and elbow pads can protect against severe bruises, cuts, and potential fractures.
– Body Armor
While not necessary for all riders, body armor can offer added protection for those tackling more technical or downhill trails. Options include padded shorts, spine protectors, and chest protectors, depending on your needs and preferences.
• Proper Bike Maintenance and Setup
A well-maintained bike is a safer bike. Improper maintenance and setup can lead to crashes, so keeping your bike in top condition is crucial.
– Tire Pressure and Tread
Regularly check your tire pressure and adjust it according to the trail conditions and riding style. Also, ensure your tires have sufficient tread and replace them if worn out.
– Brake Function
Test your brakes frequently and replace brake pads if needed. Make sure your brakes engage well and provide enough stopping power.
– Suspension
Tune your bike's suspension for optimal performance, ensuring it absorbs impacts effectively and keeps you in control.
• Ride within Your Skill Level
Progressing in mountain biking typically involves more challenging trails and obstacles, but it's crucial not to exceed your capabilities. Practice your skills on easier trails before tackling more difficult ones, and don't hesitate to walk your bike through challenging sections if you're unsure of your ability to ride them safely.
• Learn the Proper Technique
Learning proper mountain biking techniques is essential for both enhancing your riding experience and protecting yourself from injury. By mastering skills such as braking, cornering, and body positioning, you'll be in better control of your bike and more prepared to react to unexpected obstacles or changes in terrain.
Consider taking a mountain biking course from a certified instructor or seeking out online resources like those available from IMBA for proper techniques and tips.
• Ride with a Partner or Group
While mountain biking solo can be tempting, riding with a partner or group is always safer, especially in unfamiliar or remote areas. If you encounter an accident or mechanical issue, having someone to assist or call for help is invaluable.
• Know the Trail and Conditions
Knowing the trail's difficulty, terrain, and conditions can help you prepare accordingly and avoid surprises. Consult maps, guidebooks, or local riders for information about trail conditions, and pay attention to weather forecasts that may affect trail conditions or visibility during your ride.
• Carry Essential Tools and Supplies
Bringing along the necessary tools and supplies can make a significant difference in addressing minor issues or emergencies that arise during your ride. I recommend a multi-tool, spare tube or patch kit, tire levers, pump or CO2 inflator, spare chain links, and a first aid kit.
In conclusion, protecting yourself in mountain biking is a multifaceted responsibility that includes wearing the proper gear, maintaining your bike, riding within your skill level, learning proper technique, riding with others, knowing the trail and conditions, and carrying essential tools and supplies.
By taking these precautions to heart, you'll be better equipped to enjoy many safe and memorable trail rides.
Top Mountain Biking Injuries & How to Prevent Them
Mountain biking is an exciting and adventurous sport that offers numerous health benefits. However, as with any physical activity, certain risks are involved, and injuries can occur. Based on experience, here are the most common mountain biking injuries and recommendations to prevent and manage them.
• Overuse Injuries
One of the most common categories of injuries that mountain bikers face is overuse injuries. These injuries result from repetitive strain on muscles, tendons, and joints, leading to inflammation, pain, and potential long-term damage.
– Patellofemoral Pain Syndrome (PFPS)
Also known as "biker's knee," PFPS is a common overuse injury that causes pain around the kneecap. It may result from biking with poor body position, excessive hill climbing, or improperly fitted equipment.
Recommendation: To prevent PFPS, consider getting a professional bike fitting, maintain proper riding form, and gradually increase the intensity of your rides. For existing cases, apply ice to the affected area, rest, and consult a medical professional to develop a rehabilitation plan.
– Iliotibial Band Syndrome (ITBS)
ITBS is another common overuse injury in mountain biking. The iliotibial band runs outside the thigh from the hip to the shinbone. Excessive stress and strain can cause inflammation, resulting in pain on the outer part of the knee.
Recommendation: To prevent ITBS, properly warm up and stretch before and after rides. Strengthening exercises, such as hip abductions and clamshells, can also help. Reduce or cease riding, apply ice, and consult with a physical therapist for existing cases.
• Acute Injuries
These injuries typically result from sudden impacts or falls and are often more severe than overuse injuries.
– Fractures
Fractures are a common acute injury that mountain bikers may experience. The most frequently fractured bones in mountain biking are the collarbone, wrist, and forearm.
Recommendation: To minimize the risk of fractures, wear appropriate protective gear such as gloves, wrist guards, and elbow pads. Learning proper riding techniques and gradually progressing in difficulty can also help. In the event of a suspected fracture, seek immediate medical attention.
– Dislocations
Dislocations, such as shoulder dislocations, can occur from falls or hard impacts during mountain biking. This injury occurs when a bone is forced out of its normal position, often at a joint.
Recommendation: Strengthening the muscles surrounding a joint and wearing protective gear may help reduce the risk of dislocations. If a dislocation occurs, seek immediate medical assistance to relocate the bone.
– Concussions
A concussion is a traumatic brain injury caused by a sudden impact on the head. In mountain biking, concussions can occur from falls or collisions with obstacles.
Recommendation: Always wear a helmet, and ensure it is certified and fits properly. Riding within your skill level and learning proper techniques can also help prevent concussions. If you suspect a concussion, immediately stop riding, and seek medical evaluation.
• Soft Tissue Injuries
These injuries involve the muscles, tendons, and ligaments and can result from overuse or acute incidents.
– Sprains and Strains
Sprains and strains are common soft tissue injuries experienced by mountain bikers. A sprain involves the stretching or tearing a ligament, while a strain refers to the same injury to a muscle or tendon.
Recommendation: To prevent sprains and strains, warm up properly before riding, and perform strengthening and flexibility exercises for the muscles and tendons. In case of injury, follow the RICE protocol – Rest, Ice, Compression, and Elevation.
– Contusions and Abrasions
Contusions (bruises) and abrasions (scrapes) are common in mountain biking due to falls and impacts with obstacles. While usually minor, these injuries can cause discomfort and may require several days to heal.
Recommendation: Wear appropriate protective gear, including gloves, elbow pads, and knee pads, to minimize the risk of contusions and abrasions. In case of injury, clean abrasions with mild soap and water and apply an antibiotic ointment and dressing.
• Pre-ride and Post-ride Tips
To further minimize the risk of injuries, follow these pre-ride and post-ride recommendations:
Check your bike for any damage or potential issues before each ride.
Ensure the bike is properly fitted and make necessary adjustments.
Warm up and stretch before getting on the bike.
Ride at a comfortable pace and within your skill level.
Give yourself time to recover between rides, especially when starting out.
Incorporate strength training and flexibility exercises into your fitness routine.
In conclusion, while it is impossible to eliminate all risks of injury in mountain biking, understanding the most common injuries and following the recommended prevention and management strategies can help you stay safe and enjoy the sport.
The International Mountain Bicycling Association (IMBA) is a valuable resource for more information on mountain biking safety and injury prevention.
Key Risks in Cycling and How to Safeguard Yourself
As an experienced cyclist, I have encountered and observed numerous dangers on the road. It is essential for all cyclists, from beginners to seasoned riders, to be aware of these potential hazards to ensure their safety and the safety of others.
• Accidents Involving Motor Vehicles
While cycling, sharing the road with motor vehicles is inevitable. Unfortunately, accidents involving cyclists and motor vehicles are all too common. Some common scenarios include:
– 1. Dooring
This occurs when a driver or passenger of a parked car opens their door into the path of an oncoming cyclist.
Recommendations: To avoid dooring, ride safely away from parked cars (approximately 1 meter or 3 feet). Additionally, be extra cautious in areas with heavy traffic and parked cars, and always be prepared to brake if necessary.
– 2. Left Hook
A left hook happens when a driver turns across the path of a cyclist going straight.
Recommendations: Anticipate driver behavior, especially when approaching intersections. Make yourself visible by using lights and bright clothing, and always be prepared to slow down or stop if a car is turning across your path.
– 3. Right Hook
This occurs when a driver makes a right turn across the path of a cyclist going straight, either by overtaking and then turning or by turning directly in front of the cyclist.
Recommendations: If possible, position yourself to the left of the right-turning lane to avoid being in the blind spot of a turning vehicle. Be alert and prepared to slow down or stop if necessary.
The League of American Bicyclists provides a detailed list of traffic laws for cyclists, which can help educate riders on best practices and their rights on the road.
• Poor Road Conditions
Potholes, wet or slippery surfaces, and debris on the road can all pose dangers to cyclists.
– 1. Potholes
Hitting a pothole while riding can result in a flat tire or damaged wheel or even cause a cyclist to lose control and crash.
Recommendations: Be aware of your surroundings and scan the road for potential hazards. If possible, safely maneuver around the pothole. In heavy traffic, safely signal other road users that you intend to move around the hazard.
– 2. Wet or Slippery Surfaces
Rain, oil, ice, or gravel can cause slippery conditions and increase the crash risk.
Recommendations: Use caution when riding on wet or slippery surfaces. Slow down, avoid sudden movements, and ensure that your bike's tires have adequate tread for the conditions.
– 3. Road Debris
Debris, such as broken glass, nails, or branches, can harm cyclists.
Recommendations: Be vigilant in scanning the road ahead for debris and safely maneuver around it if necessary. Regularly check your tires for damage or foreign objects lodged in the tread.
• Visibility Issues
Cyclists can be vulnerable on the road because they are smaller than motor vehicles. Ensuring visibility is essential for rider safety.
– 1. Riding in Low Light Conditions
Limited visibility during dawn, dusk, or nighttime makes it more difficult for drivers to notice cyclists.
Recommendations: Use front and rear lights on your bike, and wear reflective or brightly-colored clothing to improve visibility. Consider investing in a helmet with integrated lights for added visibility.
– 2. Riding in Inclement Weather
Rain, fog, or snow can decrease visibility and increase the risk of accidents.
Recommendations: In poor visibility conditions, bright and reflective clothing, and working bike lights are essential. Use caution and adjust your speed based on conditions.
• Rider Error and Inexperience
Cyclists must also take responsibility for their safety by avoiding common errors and continuously improving their skills.
– 1. Not Signaling Intentions
Failing to signal turns or lane changes can confuse other road users and lead to accidents.
Recommendations: Use proper hand signals to indicate turns and lane changes. Consistently signal your intentions, even if you're not sure if other road users are nearby.
– 2. Poor Bike Handling Skills
Poor bike handling skills can lead to crashes, especially at high speeds or in challenging road conditions.
Recommendations: Regularly practice cycling skills, such as cornering, braking, and riding near other cyclists. Consider attending a cycling clinic or joining a local group rides to develop your abilities further.
In conclusion, there are numerous dangers that cyclists face while riding. By being aware of these hazards and taking the necessary precautions, we can greatly reduce the risks associated with cycling, making it an enjoyable and safe activity for everyone.
| # | Danger |
| --- | --- |
| 1 | Traffic accidents involving motor vehicles |
| 2 | Poor road and cycling infrastructure |
| 3 | Bicycle mechanical failure (e.g., flat tires, broken chains) |
| 4 | Rider inexperience or lack of skill |
| 5 | Unsafe cycling behaviors (e.g., not wearing a helmet, running red lights) |
| 6 | Poor visibility or challenging weather conditions |
| 7 | Close encounters with pedestrians or other cyclists |
| 8 | Slippery surface or obstacles on the road (e.g., potholes, debris) |