The 5 Dangers of Mountain Biking and how to stay safe
On the 11th of October 2019, Jordie Lunn, a professional mountain biker from Canada succumbed to head injuries following a trail biking accident in Cabo San Lucas, Mexico. At only 36 years old, the tragic death of Jordie made headlines around the world, further fuelling a debate on the dangers of mountain biking. Jordie's case is not an isolated one, albeit, dying at such a youthful age is something that should worry bikers. Starting his career as a cross-country biker, Jordie would later become a coach, mentoring bikers to stardom. He also won a professional mountain biking award.
Following Jordie's demise, many questions have been raised by cycling communities around the world. Let's take a look at some of them.
Factors predisposing mountain bike cyclists to accidents/injuries.
Types of mountain biking injuries.
How do statistics of MTB related injuries look like?
Which safety measures should bikers take before hitting the trail and during cycling?
Dangers of Mountain Biking and how to stay safe:
Don't stretch beyond your skill level
Practice landings before take-off
Always wear mountain biking gear
Do not speed around when taking blind corners
Wear helmets regardless of the weather
Get acquainted with the trail beforehand
Acquire insurance against bike accidents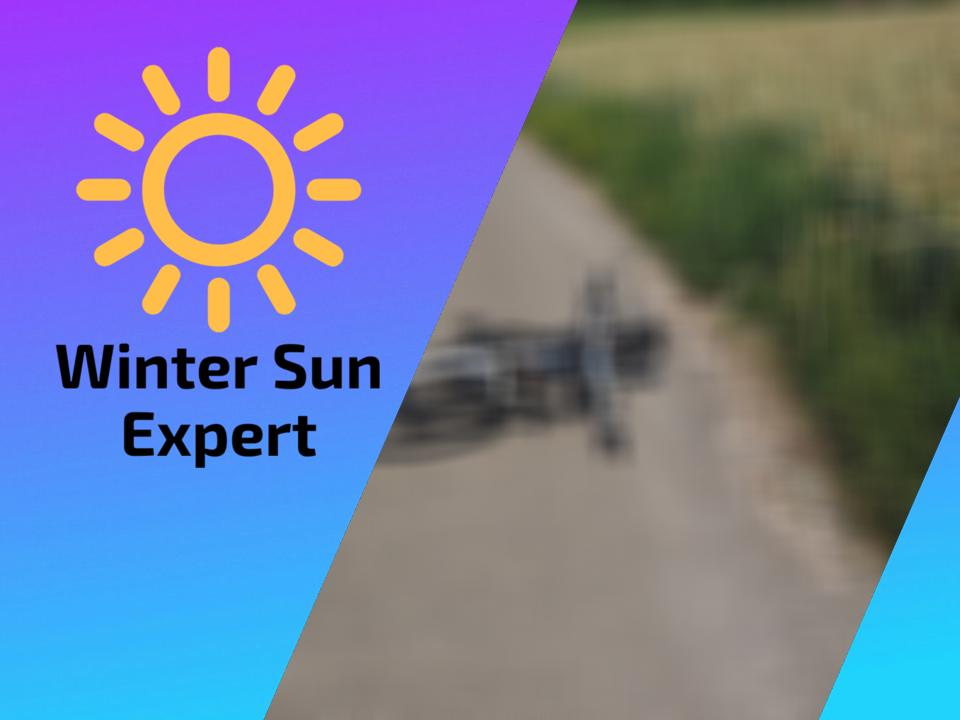 In this post, we will explore the above questions and provide you with the details you need to know. Thus, keep reading to learn more.
A popular sport marred with safety concerns
Every mountain biker will agree that the adrenaline rush that comes with vertical drops, high cycling speeds and riding on rough terrains make the sport fun. But in the same breath, they would admit that racing on the best bikes money can buy is not without risks. Today, mountain biking is not just a popular sport. It comes with life-threatening risks like any other physical game.
The same way a footballer would succumb to injuries resulting from head collisions or a diver would end up losing their life in shark-infested waters, mountain bikers also have a life to protect. It is especially because as the extreme sport becomes more popular, demands that organizers met on racers invite more danger. Like the world's greatest Marathoner Eluid Kipchoge from Kenya puts it, 'no human is limited,' so is a mountain biker who is trying to set a new world record on the world's most dangerous biking trails.
The biggest risk factor in cycling is the fatality that comes with dangerous drops off precarious trails. Many fatalities resulting from mountain biking require corrective surgeries. Some like spinal cord injuries may confine a biker to a wheelchair for a very long time. Talk about being propelled over handlebars then plunging downhill from dangerous heights, a list of pro cyclists who lost their lives come to mind.
Here you can find a large collection on Mountain Bike Helmets.
Here you can a large collection of Mountain Bike protective gear.
From as early as the 1890s when mountain biking started gaining momentum to the present day, reports of cyclists sustaining injuries have continued to hit the airwaves. In 2005, for example, a report by the United States Consumer Products Safety (CPSC) pointed out that cycling has become a dangerous sport, comparing it to American football.
In countries like the United States, Canada, the United Kingdom, Netherlands, India, and Indonesia where mountain biking is a popular sport, museums exhibit the lives of cyclists who have lost their lives in pictures and videos. On this premise, cyclists like Bjorg Lambretch from Belgium who died this year on the 5th of August after crashing into a concrete culvert are worth mentioning. We will reserve a post that explores the biggest names in mountain biking communities, especially those who have either lost their lives or sustained serious injuries, so keep checking for future blogs.
Predisposing risk factors to Mountain Biking injuries
Death is not the only fatality that may result from mountain biking. The tragic loss of life as is the case with pro biker Jordie shows that the sport is not without risks. Injuries, some of which could be life-threatening should not be exempted in discussions that aim to make the sport safe for everyone.
Over the years since the advent of downhill cycling, experts and organizers have pointed out several risk factors associated with the sport. Now, to make it easy for you to understand why these accidents happen, here is a quick run-through we sampled following the risk factors:
● Nature of the terrain
Unlike road and track racers, downhill cyclists encounter lots of risky situations. From riding your bike on dangerously loose mountainside terrain, accelerating downhill to taking sharp trail turns, there is every reason to stay focused while on an MTB. Terrain plays significance in determining the stability of a cyclist. You can start a cycling day on a smooth trail with few obstructions only for things to get bumpy midway.
Moreover, even with the best mountain bike, maneuvering around obstacles sometimes results in cycling mishaps, throwing a biker off balance. Unfamiliarity with cycling trails is also risky. That is not to mention that surfaces that minimize traction such as gravel often make it difficult for a mountain biker to gain control. Think about a situation where a cyclist rides downhill on rough terrain then ends up in unfamiliar bends. The catch here is that terrain can either make it difficult or easy to control a bike. Coupled with a gravitational force in downhill cycling, the risk is always hanging in the air. It could get worse if you are an amateur cyclist riding on such terrains for the first time.
● Bike technical hitches
Equipment mishaps or if you like, technical hitches are a leading cause of accidents and injuries in the biking realm. You could have bought the best MTB in the market, but that doesn't make it hitch-proof. It is why; experts advise regular bike inspections to determine if it is safe for the road or not.
Several studies that have sought to explore MTB related injuries indicate that component failures account for between about 6 to 20 percent of fatalities. Taking up a bigger percent is flat tires, followed by failed brakes, handlebars, chains, forks, suspension components, and cranks.
● A biker's mistake
Mistakes do happen, and when it comes to mountain biking, one wrong move would be catastrophic. Talk of bikers who have taken the wrong side of the road or those whose lack of concentration saw them end up in deadly plunges/collisions, you realize a need to be extra cautious on the trail.
Other errors that predispose mountain bikers to injuries are misjudging vertical falls, drunken cycling, and loss of control, wrong maneuvers, poor balancing, unintended braking, and low concentration.
● Type of cycling
Another predisposing factor to mountain bike injuries is the type of cycling in which one partakes. The catch here is that some races are more demanding or dangerous than others hence the need to be extra cautious when on the wheels. Moreover, cycling that requires higher levels of commitment and endurance poses a higher risk to mountain bikers. Think about this from the perspective of a rider who spends more hours per week and off-road cyclists. Studies from several studies indicate that downhill bicyclists are more likely to sustain injuries than their cross-country counterparts.
● Level of experience
Experience plays significance in a cyclist's success, especially on grounds/locations that require more agility, focus, and high-level riding skills. Experienced mountain bikers admit that it did not take them a day's training to get to professional cycling ratings. While some learn the ropes of MTB fast, you should take your time. Thus, when it comes to comparing novice and expert riders, the baseline for doing so is often premised on experience. Riders who have many years of cycling under their belt are less likely to get involved in bike accidents than amateurs.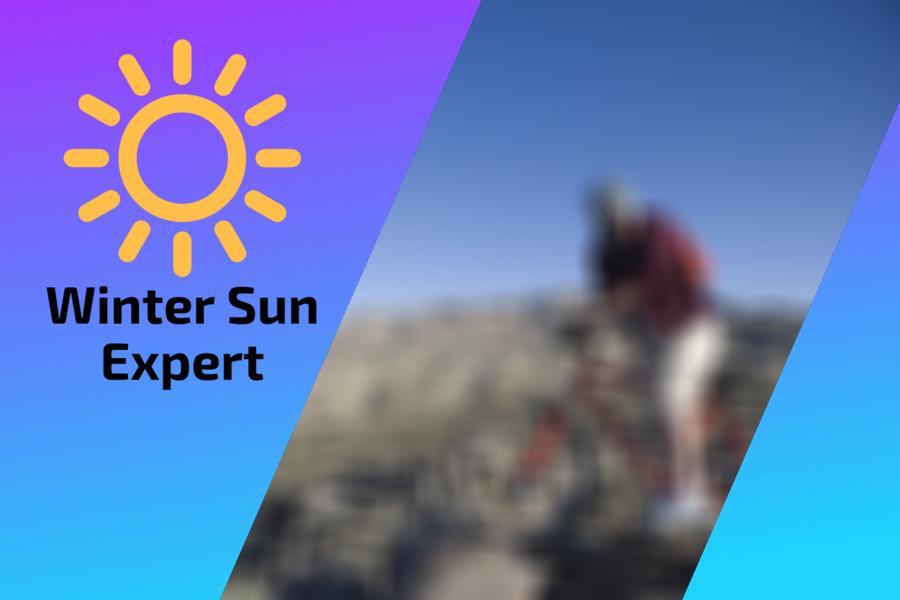 Type of MTB injuries
MTB injuries have continued to soar, even with beefed-up safety measures. Now, bearing in mind factors that disposed riders to such risks as explored above, it goes that injuries riders sustain vary from one rider to another. Whether it is trivial or traumatic, bicycle accidents are not incidents you should take for granted given the rising number of MTB enthusiasts.
From minor bruisers die to bike falls to deep cuts resulting from collisions, the following are the different types of injuries a biker is likely to sustain:
● Bone Fractures
Let's face it. Bone fractures are the most mountain bike injuries. They often lead to situations that need a long recovery time or even mean you have to stop mountain biking. A wrong move and fall can lead to a fracture in any part of the body. But in most cases, it will be in the upper body, with the Clavicle bone as the most durable one.
● Injuries to soft tissues and skin
Injuries to soft tissues and skin are also often seen. While some bikers may sustain various wounds or deep cuts, these are often less severe and will heal quite quickly. Ensure that you always have a first aight kit at hand, so you can treight such injuries quickly and corectly. Some acidents can also lead to pain in your neck and joints.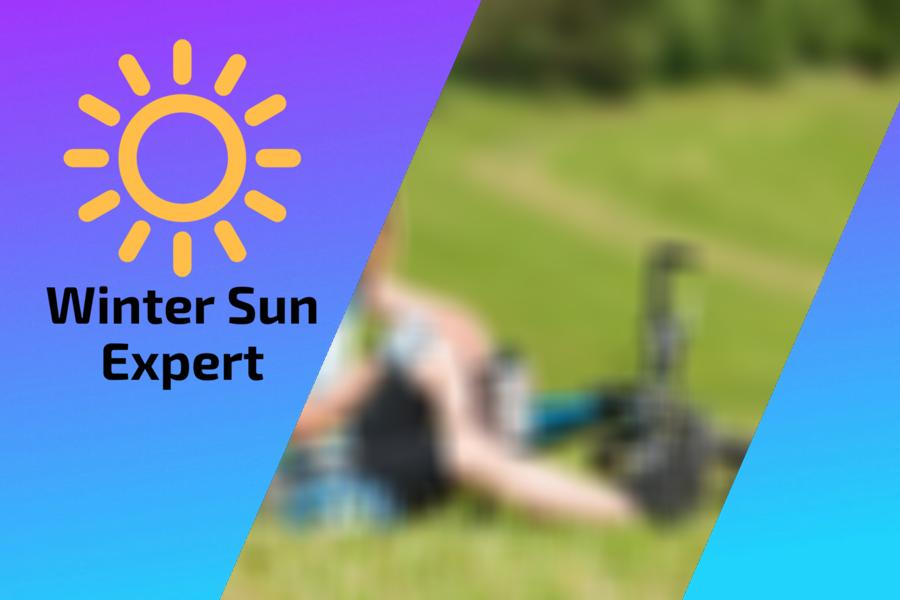 ● Chest and Abdominal injuries
Chest and abdominal injuries are mostly seen with children. Falling over the handlebars can severely damage internal organs. Such falls are more common with kids or less experienced riders. Some countries even have rules requiring the removal of straight unpadded handlebars.
● Facial and head injuries 
Another type of injury deal with your face or head. The severity depends on the type of fall, and the impact. A cerabal concussion is the most common result. But a small riding mishap can lead to a strong head impact. And can result in serious brain damage.
To protect yourself against head injuries it is really important to use a good quality cycling helmet. A good helmet will protect the head against a strong impact. You will still feel the impact, it but the chance of a lasting injury or even brain damage is much lower.
● Injuries to the joints
In the history of mountain biking, injuries resulting from cycling accidents have also included those inflicted on joints after falls, skids, or poor control. In this particular case, studies show that acromioclavicular injuries are the most common. You can also sustain sprains on the ankle, knees, wrist, and fingers.
Bikers who take part in competitive downhill cycling are the most affected, accounting for a large percentage of those who sustain injuries on cruciate ligaments and lateral menisci. Shoulders account for most of the acromioclavicular separation on the upper body. Dislocation of elbows and knees are also some of the most common causes of joint injuries resulting from biking mishaps.
● Fatal MTB injuries
Mountain bike accidents often range from less to seriously fatal. When we exempt death, brain damage, intracranial hemorrhage comes to mind as dreaded consequences of bike accidents. Other fatal injuries include a ruptured diaphragm, pulmonary contusion, transected coronary, and chest trauma. There is always a high possibility that these types of injuries may result in death. With this comes the big question. Should mountain bikers have first aid kits? Also, should they seek professional first aid training? We will reserve these questions for another post.
Most importantly, take note that bike accidents are bound to happen, somehow. You should, therefore, make sure to wear protective gear every time you hit the off-road trail. Bear in mind that most accidents happen because of the following factors:
Equipment related factors, which include bicycle overuse and poor maintenance.
Nature of the terrain.
The experience level of cyclists and precautionary measures they take before taking part in a triathlon.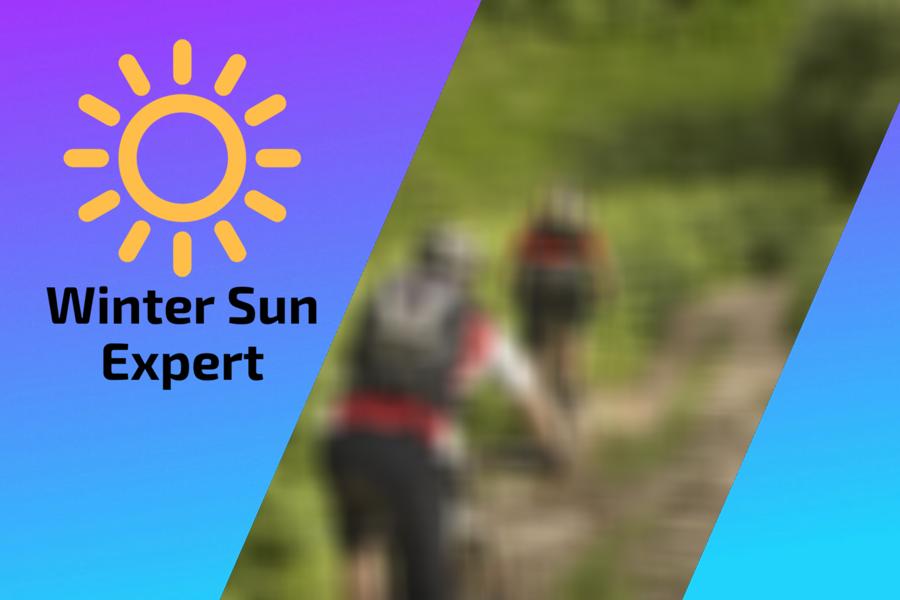 The next question we want to answer is how does stats related to MTB injuries look like? Should bikers worry about their safety? Are manufacturers meeting safety standards when making mountain bikes?
First off, bikers must purchase bicycles from reputed sellers/manufacturers. This way, they minimize accidents that result from component failures. We will be looking at how to stay safe shortly. Now, when it comes to the numbers of riders who have sustained injuries in the cause of cycling, the figures are a bit worrying. Even at night when the world is scaling the heights of technology that goes into manufacturing the best bikes for downhill racers, failure of equipment is still a cause of concern.
From cyclists who have died during a race to those who have sustained life-threatening and minor injuries, Netherlands, according to a study by the European Union, is leading. The account accounts for 25 percent of deaths related to cycling in Europe.
Another study shows that out of 1000, one downhill biker is likely to sustain an injury in a year. Further findings show that most overspeeding, poor judgment of situations, and slipper trails are to blame for a larger percentage of these accidents. Only ten percent of injuries resulting from these call for serious medical attention. Serious injuries are also common among female bikers whose weight is to blame. Collision, the study found, is among the main causes of MTB injuries, accounting for 14 percent of fatalities.
Among other causes of cycling, accidents are loss of control, which you would agree, happens when cycling speed peaks. While mechanical failures are less prevalent, they are a pointer to poor bike maintenance. Nevertheless, it is noteworthy that injuries to the shoulders, head, upper body, and arms are very common, often resulting from vaulting over handlebars when riding downhill.
In emergency hospital departments, studies show that 13 percent of head fatalities are related to biking. It means such cases would reduce significantly if bikers embrace the use of helmets. A common agreement is that protective headgear will reduce head and facial injuries by at least 75 percent. Another study whose findings were published on Reuters shows that the possibility of sustaining a spinal injury the moment you go biking is relatively high. Out of every six cases reported, one poses a risk of paralysis. Dr. Marcel Dvorak from the University of British Columbian warns bikers to beware of the dangers to which they expose themselves. Most importantly, he advises wearing protective gear to cushion your body against injuries in case of bike accidents.
● Safety measures before and during cycling
Whether it is going to be your first time joining a cycling community or you are preparing for an upcoming competition, the safety of bikers is crucial. Even leisure cyclists should ensure the safety of both self and bike before hitting the trail. For parents whose kids are learning to cycle, you must educate them on what it means to ride safely.
So, here is the next question we wanted to help you answer. Which safety measures play significant in the life of a cyclist and why is it important to adhere to cycling rules? For a seasoned biker, taking one's adrenaline rush into overdrive is often the epitome of fun. When speed peaks, a mountain bike becomes light and control becomes easy at the flick of a finger. 
However, it is also during the height of fun that catastrophe strikes. A small mishap could lead to the loss of a limb if not life. Your bike could also get completely damaged, in which case, the repair won't help salvage the remaining scrap. It always gets worse when riding on unfamiliar terrain. 
Thus, if you don't end up paralyzed and confined to a wheelchair after a bike accident, death is always hanging in the air. The best thing to do is, therefore, adhere to cycling rules and safety measures. 
You don't cultivate the best cycling tips to stay safe on the trail. For preventable accidents, safety tips should be your sure bet. They include but are not limited to the following:
● Don't stretch beyond your skill level
Cycling in unknown trails carries with it potential risks, some of which are not navigable. You would rather be safe than sorry. We, therefore, advise that when it comes to trails or sections of cycling tracks that pose a risk get off the bike and walk. With time, getting acquainted with such spots even without riding on them pushes your skills to a higher level.
Biking within your skills also means not risking rough terrains before you become an expert. Every biker must start from somewhere, usually, on trails with few obstructions as he or she scales the heights of biking to risky downhill trails.
● Practice landings before take-off
Biking trails are different, but for a downhill racer, vertical falls are common. While we advise against trying your skills on such trails, practice makes perfect. Just like pilots find it easy during take-off, so do bikers. Landing is often the tricky part, even to would-be pro mountain bikers.
On this premise, we advise that when you practice, start from basic and easy skills before scaling to trickier and challenging maneuvers. In this case, sharpen your landing skills so that every time you drop from cliffs, you land smoothly and nicely.
● Always wear mountain biking gear
It is easy to assume that a day on the trail would be safe. The truth is that tragedy remains unpredictable. Accidents do happen, and even if you come out of them with minor bruises, they are also preventable. Thus, you should make sure to wear biking gear every time you hit the trail.  
From body armor covering injury-prone areas such as elbows, arms, knees, and legs to helmets, staying safe is better than banking on your skills. Most bikes come with protective armor, and so, you should not have an excuse for not wearing them. And even if that were not the case, like in the U.K when helmets are an exception, you should protect yourself from crash injuries that may result from unprecedented bike accidents.
Here you can a large collection of Mountain Bike protective gear.
● Do not speed around when taking blind corners
Speeding around blind is another risky ride bikers should avoid. It is where misjudgments come into the picture. Think about it this way. You take a sharp bend around a blind corner at high speed only to realize the trail ends with a 30 meters drop down a cliff. That would be catastrophic, especially to novice cyclists who do not know how to control bike mid-air. Thus, the bottom line is that you must slow down when nearing blind corners regardless of how close competitors trailing.
● Wear helmets regardless of the weather
The handiest protective gear at a biker's disposal is a helmet. Whether you are a downhill racer or a road biker, you do not want to sustain life-altering injuries due to brain damage. Thus, wearing a helmet is the surest bet that your head will be safe from damaging impacts in case of a fall. The bottom line: Whether it is raining or not, always wear a helmet.
Here you can find a large collection of Mountain Bike Helmets.
● Get acquainted with the trail beforehand
You should get to know a cycling trail beforehand. This way, you will find out about blind corners, and sections that will require a cautious approach. While some competitions will take you to another country, hence the possibility of biking on risky terrains, Google Maps will help a day before hitting the trail.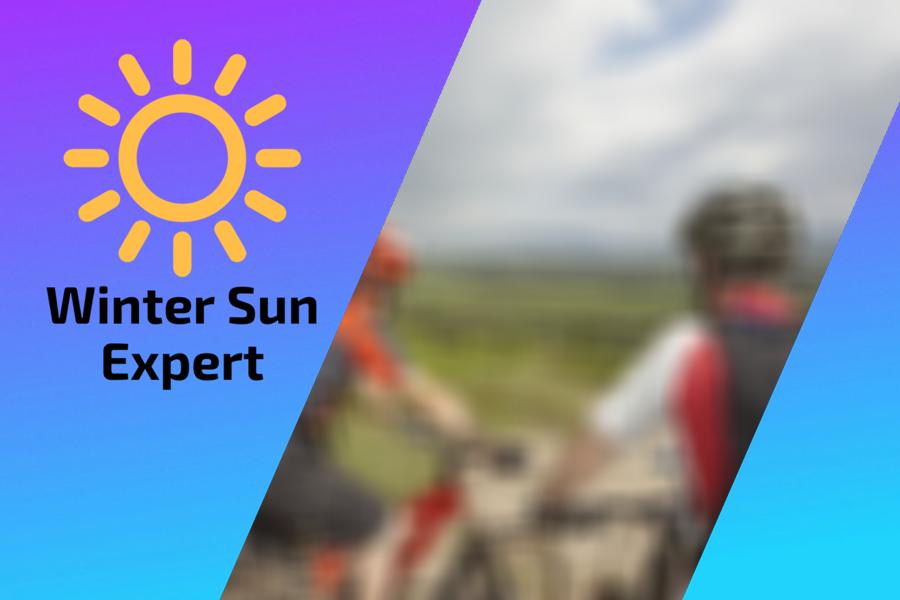 ● Acquire insurance against bike accidents
You may have acquired insurance cover for the bike, but what about yourself? Well, having the right insurance policy for mountain bikers is the best thing to do. You don't want to limp off a trail with no hope of returning soon because treatment would have run your pockets dry. Insurance cover should also take care of damages to your bike so that you do not spend a penny on repairs.
Final Words
There is always a high possibility that somehow, a bike accident will happen and you will sustain injuries. The only challenge is that you cannot tell exactly when and where. So, you may want to ask a few questions before registering for an upcoming competition. For example, how do the risks of injuries measure against rewards? How good or bad is the trail? Which features define the best mountain bike?
Well, from our end of the bargain, we say, apart from implementing the above safety measures, common sense should always prevail. Take, for example, cycling around blind corners. It goes that slowing down is the best thing to do. There are many different insurance policies for bikers for mountain bikers, so shop for the best. In any case, consult an expert on the best way forward. Remember, once you become a downhill cyclist, safety starts with you. The first questions medics will ask should you sustain injuries are: Did you wear a helmet/protective gear? Do you have a policy cover?