Can a hybrid bike be used for mountain biking?
If you ask a rider who has been using a mountain bike for everyday street riding, he will tell you that the heavier weight of the mountain bike and the aggressive tread on tires can become a bit uncomfortable for urban riding.  So hybrid bikes are a great option for people who want a comfortable upright riding position with less complicated gearing for urban riding but occasionally like to ride the trails of their local state park.
Hybrid bikes are designed to be used for both street riding and trail riding. However, the off-road capabilities of hybrid bikes are limited, and you can't do serious downhill riding or racing on a hybrid bike. This is because it lacks the rear suspension, aggressive tread, and a strong mountain bike frame and can't handle too much abuse. Ideally, a hybrid bike should only be used on less extreme off-road terrains like gravel or dirt roads.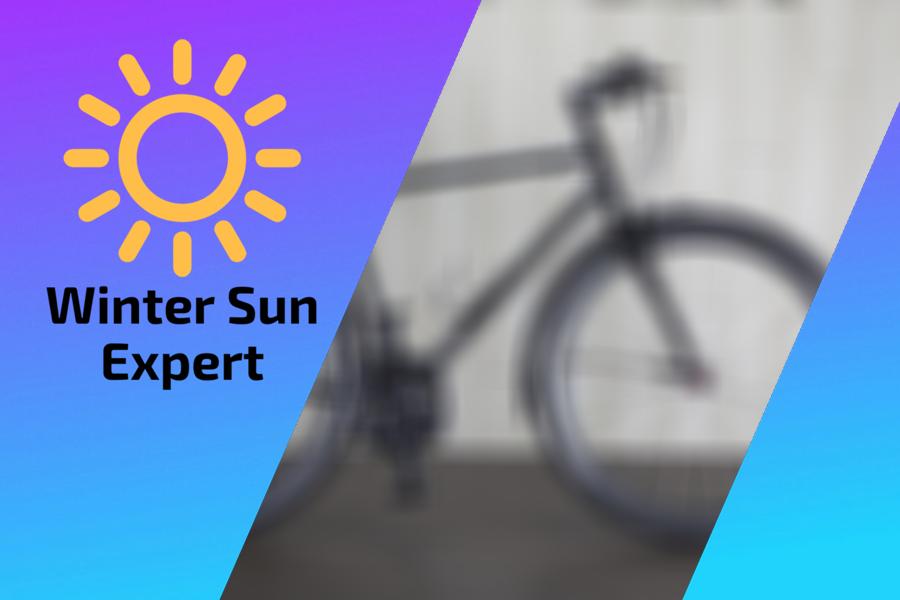 For most riders, a hybrid bike would be the right choice as it can handle anything an urban environment throws at them, like potholes, badly paved shortcuts, and some casual trail riding. You also have to be aware of the off-roading capabilities of a hybrid bike before you take the plunge to buy a hybrid bike for mountain biking.
In this article, we will walk you through some in-depth details that will give you an idea of whether you should use a hybrid bike for mountain biking.
How does a hybrid bike compare to a dedicated mountain bike
● The suspension differences between a mountain bike and hybrid bike
The suspension of a mountain bike plays a key role in absorbing the jumps and bumps while going down steep, bumpy terrain. Most hybrid bikes come with either no suspension or only a simple fork suspension at the front. Hybrid bikes lack comprehensive suspension systems.
This keeps them light and more efficient as many suspensions make transferring the power to the wheel difficult by making the bike bouncy. But this lack of suspension in hybrid bikes also limits their off-roading abilities as they can't insulate the roughness of bumpy terrain.
So if the trail you want to ride on has a lot of bumps, you should avoid a hybrid bike and instead get a mountain bike with a dedicated off-road suspension system.
You can find good Hybrid Bikes and their prices here.
● The gearing of hybrid bike VS a mountain bike
The gearing of a hybrid bike is more inclined towards speed, and it does not have as many gearing options as a mountain bike's drivetrain. The reason for fewer gearing options in a hybrid bike is that it is not meant to be used in a wide range of terrains.
Apart from fewer gearing options, a hybrid bike's gearing will start much higher than a dedicated mountain bike. This gearing configuration makes it easier for the hybrid to gain speed in an urban environment. 
At the same time, this higher gearing starting point limits the options of terrains on which you can use a hybrid bike.
● Tire differences between hybrid and mountain bikes
Tires used on a hybrid bike are unique because they are specially designed to provide maximum comfort for road riding and grip while doing some off-roading. Hybrid bike tires are not smooth, but at the same time, the tread pattern on them isn't too aggressive.
Fortunately, different kinds of hybrid bike tires are available to choose from depending on how you use your bike.
For example, if you often use your bike on dirt or gravel tracks, you can use more aggressive and wider tires. If you will mostly ride on roads with very little off-roading, then choose less aggressive and smoother tires for improved comfort while riding.
● Hybrid bikes are made for practicality
This is where the biggest difference between hybrid and mountain bikes lies. A mountain bike is a hardcore off-roading machine, and you will have a hard time using it for daily use because you can't add panniers to them to carry luggage.
But hybrid bikes win in practicality because they have plenty of mounts where you can add panniers to carry light items such as bags and other necessary items.
How can you make your hybrid bike suited for more off-road trips?
Hybrid bikes can handle way more abuse than regular road bikes because they are almost always made using aluminum alloy, which is light yet strong. Below are some ways to make your hybrid bike even more suited for off-road trips.
● Reduce some air pressure in the tires to make them wider
We established that a hybrid bike's tires aren't as wide as a mountain bike's tires. But if you deflate your hybrid bike's tire by the right amount, you can increase the road grip by allowing the tire to cover more surface area. In addition to better grip, lowering some tire pressure can provide added suspension because a slightly deflated tire absorbs more bumps than a fully inflated tire.
● Improve your off-roading skills
Of course, a hybrid bike can never provide the same level of off-road capability as a mountain bike, but a hybrid bike does allow you to practice on beginner trails and hone your skills. As you gain more off-road experience on easier trails, you will develop the necessary skills to become a better off-road rider.
A hybrid bike is also a great way to get into mountain biking by riding your local city park's trails and getting a sense of the sport without spending much money on a dedicated mountain bike.
● Avoid the jumps and keep your tires on the ground
The hybrid bike frame is suitable for smoother trails that don't involve any jumps. So to keep your hybrid bike's frame safe from too much stress, ride on less rocky trails with a nice flow. By knowing the limits of your bike, you can use it to its full capacity while staying within the range of the bike's intended use.
● Choose a hybrid bike with a front fork suspension
Choosing one with a fork suspension is the best way to get the most out of a hybrid bike. Fork suspension in the front of the bike will allow you to absorb more shocks than a bike without suspension. The result will be a much smoother and more comfortable ride on a trail. You can find good Hybrid Bikes and their prices here.
Different Kinds of hybrid bikes you can buy
Luckily, you can choose different kinds of hybrid bikes, depending on your intended use. Here are some of the most popular types of hybrid bikes available in the market.
● Mountain bike based hybrid bikes
Designed to provide the most off-road capability, this type of hybrid bike comes with the widest tires of all the hybrid bike variations. They have stronger brake systems and a strong frame for added safety while riding on rougher terrains. The only thing they don't share with a true mountain bike is their lack of rear suspension and a low travel front suspension to keep the ride less bouncy.
● Road bike based hybrid bikes
These are the least off-road capable variation of a hybrid bike and are more focused on speed and comfort. The tires of these hybrids are thinner, and the tread on their tires is also pretty smooth to avoid friction. Their most distinctive feature is the lightweight frame, usually made of aluminum and flat handlebars, to make them as aerodynamic as possible for maximum speed and agility for road riding.
● Commuter hybrids
These types of hybrids come in more trendy designs, and they are less focused on speed or offloading and more suitable for cruising through town. They have very simple drivetrains, and their braking mechanism isn't too advanced either. Their main purpose is to provide a smooth ride at a slow pace, and they are neither suitable for off-roading nor speed riding.
You can find good Hybrid Bikes and their prices here.
Who should use a hybrid bike?
A hybrid bike is perfect if you are a daily commuter who has to get groceries, go to work, and ride around the city but occasionally likes to take on a dirt trail. But in case you are planning to take on a rocky trail that is super steep, you might want to invest in a proper mountain bike because no variation of a hybrid bike is as suitable for off-roading as a true mountain bike designed for the purpose.
Using a Hybrid Bike for Mountain Biking
– Defining Hybrid Bikes
Before delving into the usage of hybrid bikes for mountain biking, it's important to understand what a hybrid bike is. A hybrid bike is essentially a combination of a road bike and a mountain bike. It takes the best of both worlds – a road bike's speed and efficiency and the mountain bike's durability and stability.
Generally, hybrid bikes feature a lighter and more aerodynamic frame than standard mountain bikes, with thinner and smoother tires. They're designed for versatile usage across various terrains, from paved roads to light dirt trails. Essentially, they're perfect for commuters, casual riders, or those who want one bike to cover all their bases. Now, let's explore the question: can a hybrid bike be used for mountain biking?
– Hybrid Bikes on Mountain Bike Trails
Mountain biking typically involves using a dedicated mountain bike to tackle rugged, technical terrain, such as rocky trails, steep descents, and winding singletrack paths. On the other hand, hybrid bikes are more optimized for a mix of flat, paved surfaces and light off-road trails.
A hybrid bike can perform reasonably well for light off-road trails and gravel paths. However, it's essential to understand that a hybrid bike is not specifically designed to handle the demanding conditions of true mountain biking.
To provide a clearer perspective, here are the different types of mountain biking and whether a hybrid bike can be used in each situation.
Cross-Country Mountain Biking
Cross-country (XC) mountain biking involves racing on woodland trails and dirt roads, with an equal mix of climbing and descending. While a dedicated XC mountain bike is still recommended for these conditions, a hybrid bike can suffice on non-technical and non-rocky trails.
It's crucial to note that the riding experience will likely be less efficient and more challenging than using a mountain bike optimized for XC riding.
Trail Mountain Biking
Trail mountain biking is characterized by more technical terrain, such as rocks, roots, and steep or sustained descents. A hybrid bike may struggle in these conditions due to its narrower tires and limited suspension capabilities.
While it is possible to use a hybrid bike for light trail riding, it is not ideal, particularly for trails with rough, technical, or steep sections.
All-Mountain and Downhill Mountain Biking
All-mountain and downhill mountain biking tackle the most challenging and technical terrain, typically featuring big jumps, drops, and extremely steep or rocky descents. A hybrid bike should not be used for these types of mountain biking.
These demanding conditions require a dedicated mountain bike with specialized components, such as a full-suspension system, robust frame, and wider tires for maximum grip and control.
– Recommendations for Hybrid Bike Riders
If you're considering using a hybrid bike for mountain biking, assessing the specific trails and terrain you plan on riding is important. Generally, a hybrid bike can handle light off-road riding, gravel paths, or non-technical woodland trails.
However, a dedicated mountain bike is strongly recommended if you're looking to tackle more challenging or technical mountain biking trails.
For those who are just getting started in mountain biking or looking to upgrade their hybrid bike for off-road riding, some helpful tips include:
Upgrade your tires: Choose wider, knobbier tires that provide better grip and control on uneven terrain.
Get a suspension fork: If your hybrid bike doesn't already have a suspension fork, investing in one can significantly improve your off-road riding experience.
Evaluate your gearing: Depending on the terrain, you may consider upgrading your bike's gearing for more efficient climbing and descending.
Additionally, you may want to visit websites like IMBA (International Mountain Bicycling Association) for trail suggestions and guidelines on proper trail usage and etiquette.
– Conclusion
In summary, a hybrid bike can be used for mountain biking, albeit with certain limitations. For easy-to-moderate trails, a hybrid bike may perform reasonably well especially if upgraded with appropriate components.
However, a dedicated mountain bike is highly recommended for more challenging or technical mountain biking. While a hybrid bike offers versatility and is an excellent choice for casual riding or commuting, its capabilities on demanding mountain bike trails are limited.
Evaluating Hybrid Bikes for Mountain Biking Use
Mountain biking can be an exhilarating and adventurous outdoor activity that many people enjoy. However, choosing the right bike for the rugged terrain can be challenging, especially with the variety of available options. One popular choice that often comes up in discussions is the hybrid bike.
• What is a Hybrid Bike?
A hybrid bike is a combination of both road and mountain bikes. It is designed to be versatile and adaptive to different terrains, making it suitable for commuting, touring, and recreational riding. The hybrid bike features elements from both road and mountain bikes that offer a comfortable, efficient, and stable ride.
– Key Features of Hybrid Bikes
Bigger tires: Hybrid bikes often come with larger tires than road bikes, providing more comfort and stability. These tires are designed to tackle various surfaces and provide excellent grip and control.
Suspension: Many hybrid bikes have suspension forks that help absorb shocks and vibrations from uneven terrains, making the ride smoother and more comfortable.
Flat handlebars: Unlike drop bars on road bikes, hybrid bikes feature flat handlebars that offer a more relaxed and upright riding position, ensuring better control and visibility.
Gears: Hybrid bikes offer a wide range of gears that enable riders to easily tackle steep hills and rough terrains, making them suitable for casual mountain biking experiences.
• Hybrid Bikes vs. Mountain Bikes
Now that we have established what a hybrid bike is and its key features, it's essential to understand how it compares to a dedicated mountain bike when it comes to off-road riding.
– Frame Geometry
Mountain bikes have a specific frame geometry designed to offer better control, maneuverability, and stability while riding on rough terrains. On the other hand, hybrid bikes are designed with a geometry that offers comfort and efficiency on smooth and rugged surfaces, but they may not be optimized for aggressive off-road adventures.
– Suspension and Travel
Mountain bikes typically have more sophisticated suspension systems with longer travel to handle large obstacles, drops, and jumps. Hybrid bikes may have suspension forks, but they usually offer lower travel and may not absorb rough terrains, as well as mountain bikes.
– Wheel Size
Mountain bikes generally have wider and larger wheels, providing better traction on loose terrains such as mud, sand, or gravel. With their slightly narrow tires, hybrid bikes may not provide the same level of grip and control in such conditions.
– Durability
Mountain bikes are designed to withstand rough and rigorous off-road riding, with frames and components built specifically for this purpose. Hybrid bikes may not have the same durability and robustness as dedicated mountain bikes.
• So, is a Hybrid Bike Good for Mountain Biking?
The answer depends on the mountain biking you plan to engage in. If you are a beginner or looking for casual off-road riding on well-groomed trails, a hybrid bike may suit your needs. It offers versatility, comfort, and efficiency on smooth and rugged terrains, making it an ideal choice for multi-purpose use.
However, a dedicated mountain bike would be a better choice if you plan to tackle aggressive terrains, steep descents, or rock gardens. The specific frame geometry, suspension system, wheel size, and overall durability of mountain bikes make them better equipped for handling the rigors of this kind of terrain.
In conclusion, a hybrid bike can be a good choice for casual mountain biking or those looking for versatility in their biking experience. A dedicated mountain bike would be a better investment for more technical and challenging off-road adventures. When selecting a bike, consider your needs, preferences, and intended use to make the best choice.
For further information on hybrid and mountain biking, the International Mountain Biking Association offers helpful resources, tips, and advice for riders of all levels.
Comparing Mountain Bikes and Hybrid Bikes: Key Differences
Whether you are new to cycling or an experienced rider looking to add another bike to your collection, knowing the differences between mountain and hybrid bikes can be crucial in making the right decision.
• Components and Design
– Mountain Bike: Built for Rough Terrain
Mountain bikes are designed specifically for tackling off-road trails and uneven terrain. They typically have a robust and durable frame made from aluminum or carbon, which can withstand the stress and impact of off-road riding. Some key features of mountain bikes include:
Suspension: Mountain bikes often have suspensions to provide comfort and better control over rough terrain. There are two types of suspensions: hardtail (front suspension only) and full suspension (front and rear).
Wheels: Mountain bike wheels are generally 26″, 27.5″, or 29″ in diameter, with wider and knobby tires that offer better traction and grip on off-road trails.
Drivetrain: Mountain bikes use a wide range of gears, usually with a triple chainring on the front and a cassette of up to 12 gears on the rear, allowing riders to tackle steep climbs and descents.
Brakes: Hydraulic disc brakes are standard on mountain bikes, providing excellent stopping power in various conditions.
– Hybrid Bike: A Versatile Blend of Road and Mountain
Hybrid bikes combine features from road and mountain bikes, making them versatile options suitable for various riding conditions. They are best suited for casual riding, commuting, and light off-road trails. Some features of hybrid bikes include:
Frame: Hybrid bike frames are usually made from aluminum, providing a lightweight and durable construction. They often include mounts for accessories such as racks and fenders, making them a popular choice for commuters.
Wheels: The wheel size of hybrid bikes is typically 700c, the same as road bikes. However, hybrid bike tires are wider than road bike tires and may have a moderate tread pattern for better grip and stability on varied surfaces.
Drivetrain: Hybrid bikes typically have a wide range of gears, similar to mountain bikes, with a double or triple chainring on the front and a rear cassette ranging from 7 to 11 gears.
Brakes: Most hybrid bikes feature mechanical or hydraulic disc brakes, offering reliable stopping power for varied riding conditions.
• Performance Comparison
– Mountain Bike: Focused on Off-Road Capability
Mountain bikes are specifically designed for off-road performance, with features such as wide, knobby tires, suspension systems, and a wide range of gears that enable them to tackle rough terrain easily. They are not built for speed, and their heavy-duty frames and components can make them less efficient on smooth roads.
– Hybrid Bike: A Balance of Speed and Comfort
Hybrid bikes strike a balance between speed, comfort, and versatility. They are designed to perform well on various surfaces, including paved roads, gravel paths, and light off-road trails. Due to their lighter frames and more efficient components, hybrid bikes can provide a faster and smoother riding experience than mountain bikes on paved surfaces.
However, they may struggle on more technical or rugged off-road trails when compared to mountain bikes.
• Recommended Uses
– Mountain Bike: Off-Road Adventures and Trail Riding
If your main objective is to explore off-road trails or you frequently encounter challenging, rocky terrain, a mountain bike is your best choice. They offer the durability, traction, and control necessary for effectively navigating rough terrain.
Riders participating in mountain biking disciplines such as cross-country, enduro, or downhill racing should opt for a mountain bike.
– Hybrid Bike: Commuting, Casual Rides, and Light Off-Road Trails
A hybrid bike is an ideal choice for riders who primarily travel on paved roads, commute to work, or enjoy leisurely weekend rides on a mixture of paved paths and light off-road trails. They provide a comfortable and efficient riding experience while still offering some off-road capability.
• Making a Decision
In conclusion, the choice between a mountain bike and a hybrid bike primarily comes down to the rider's intended use and personal preferences. Those seeking off-road performance and durability should opt for a mountain bike, while commuters and casual riders who value versatility and efficiency may find a hybrid bike more suitable for their needs.
For further information on choosing the right bike, REI offers an excellent guide to help you make the best decision based on your requirements and preferences. Happy cycling!
| Feature | Mountain Bike | Hybrid Bike |
| --- | --- | --- |
| Tire Width | Wider tires (2.0 inches or more) for better traction and stability | Narrower tires (1.5 to 1.9 inches) for a smoother, faster ride on paved surfaces |
| Suspension | Usually equipped with front and/or rear suspension to absorb shock from rough terrain | May have a front suspension, but usually no rear suspension to reduce weight and complexity |
| Handlebars | Flat handlebars for a more aggressive riding position and better control on rough trails | Raised handlebars for a more comfortable, upright riding position on pavement and light trails |
| Gearing | Typically has a wide range of gears for tackling steep hills and rough terrain | Wide gear range, but not as low as mountain bikes, geared for more efficient riding on roads and light trails |
| Weight | Generally heavier due to extra suspension components and durable frame | Lighter than mountain bikes, making it easier to maneuver and carry |
| Best Suited For | Off-road trails, rough terrain, and technical riding | Commuting, fitness, leisure rides on roads or light trails |
Assessing Hybrid Bike Performance on Hilly Terrain
As a bike enthusiast, I have ridden various types of bicycles, from road bikes to mountain bikes and hybrids. One question that often arises, especially among beginner cyclists or those considering purchasing a hybrid bike, is whether or not a hybrid bike can handle riding on hills.
The real answer is that it depends on various factors, such as the type of hill, the bike's gear system, and the rider's fitness level. However, as an experienced cyclist, I can confidently say that a hybrid bike is, in most cases, capable of handling uphill rides.
• Understanding Hybrid Bikes
Before diving into the various aspects of cycling on hills with a hybrid bike, it's essential to understand what a hybrid bike is and its features. A hybrid bike is a versatile bicycle that combines the characteristics of both road bikes and mountain bikes.
It offers a more comfortable riding position, similar to a mountain bike, and sports thinner, smoother tires like those on a road bike. This combination allows hybrid bikes to perform well on various terrains, such as pavements or light off-road trails.
More information on hybrid bikes can be found in this REI Expert Advice article.
• Hybrid Bike Gearing Systems
One of the most critical factors in determining a bike's ability to climb hills is its gearing system. Hybrid bikes typically come with a wide range of gears, allowing riders to tackle various terrains. Most hybrid bikes have either a 21-speed or 24-speed drivetrain, providing ample gear range for tackling hills. This range is usually sufficient for most riders when climbing moderately steep hills.
The gear ratios on a hybrid bike are designed to offer enough variety for both speeds on flat terrain and easier pedaling on inclines. For climbing steeper hills, riders can switch to lower gears, which provide more effortless pedaling but reduce speed. As a general recommendation, using the lowest gear possible when climbing steep hills will make the ascent more manageable and reduce strain on the rider's knees.
• Rider Fitness and Technique
While the bike plays a significant role in hill climbing, the rider's fitness and technique are equally vital. Tackling a hilly terrain can initially be challenging for cyclists who have not ridden on hills frequently. Therefore, it's essential to gradually increase the difficulty of hills and build up stamina and strength over time.
To maintain a steady cadence while climbing hills on a hybrid bike, it is advisable to keep the gears low and maintain even, consistent pedaling. This technique will prevent excessive knee strain and ensure a smoother ascent.
Additionally, when riding uphill, it is crucial to maintain proper body positioning. It is generally recommended to shift the body weight forward and stay seated to maintain traction on the rear wheel.
• Hybrid Bike Modifications
Modifying the hybrid bike can significantly improve its uphill capabilities for riders who frequently need to traverse hilly terrains or even mountains. Some potential modifications to consider are:
Upgrading to a more extensive gear range or a lower-geared cassette: This change can provide additional, lower gear options and make climbing steep hills or mountains more manageable.
Installing wider, more aggressive tires: Wider tires with additional traction can improve grip on steep or loose surfaces.
Adjusting the handlebar height: Raising the handlebar can provide additional comfort and control when climbing hills.
• Conclusion
In summary, a hybrid bike, with its versatile design and wide gear range, is generally capable of handling hills. However, the rider's fitness level, technique, and potential bike modifications can significantly impact the overall hill-climbing experience.
By gradually improving fitness, developing proper climbing techniques, and considering bike upgrades, a hybrid bike can become an excellent choice for riding on hilly terrains.
| Question | Answer |
| --- | --- |
| Can you ride a hybrid bike on hills? | Yes, hybrid bikes are suitable for riding on hills due to their versatile design, which combines elements of road and mountain bikes. They generally have a wide range of gears to make climbing hills easier and sturdier frames to handle rough terrain. |
Transforming Your Hybrid Bike into a Mountain Bike: A Guide
Hybrid bikes are designed for versatility and combine the best features of road and mountain bikes. However, if you crave more off-road adventures and technical terrains, it might be time to consider converting your hybrid bike to a mountain bike.
• Choose the Right Frame and Geometry
The frame and geometry are the first aspects to consider when converting your hybrid bike. Ideally, you want a frame that provides enough clearance for larger tires and a geometry that offers stability and maneuverability on rough terrains.
Many hybrid bikes are already designed with a relaxed, upright geometry that works well for mountain biking. Additionally, some hybrid frames are made from lightweight, durable materials such as aluminum or steel, suitable for off-road use. You're off to an excellent start if your current hybrid meets these criteria.
• Upgrading Your Tires
Upgrading the tires is one of the most critical components in converting your hybrid to a mountain bike. Mountain bike tires are specifically designed to provide traction and grip on a variety of terrains while also offering puncture resistance and durability.
When choosing mountain bike tires, consider the following factors:
Tire Diameter: Ensure that the tires are compatible with your hybrid bike's frame and wheel size (26″, 27.5″ or 29″). You can refer to your hybrid bike's specifications or the markings on the tire sidewalls.
Tire Width: Opt for wider tires (between 2.0″ and 2.4″ width) for better traction and control on uneven surfaces. However, ensure they will fit your bike's frame and fork without rubbing against them.
Tread Pattern: Select a tread pattern that matches the terrain you'll be riding on most frequently. For example, choose a more aggressive tread for muddy or loose conditions, while a less aggressive pattern will work well on hardpack or rocky surfaces.
Based on personal experience, I recommend the Maxxis High Roller II as an excellent all-around mountain bike tire. It offers excellent traction and durability and is available in various sizes to fit your hybrid bike.
• Suspension Upgrade
While many hybrid bikes already come with a front suspension fork, it may not be adequate for rough off-road terrains, putting additional strain on your wrists and arms. Upgrading to a more robust, adjustable suspension fork can significantly improve your mountain bike experience.
When choosing a suspension fork, consider the following factors:
Travel: Opt for a fork with travel between 100-120mm for a balance between comfort and control over rough terrains.
Air vs Coil: Air suspension forks tend to be lighter and more adjustable, while coil springs can offer better small-bump sensitivity and durability. Choose according to your personal preference and budget.
Brake Compatibility: Ensure the new suspension fork is compatible with your bike's braking system (disc or rim brakes).
Based on personal experience, I recommend the RockShox Recon Silver suspension fork, as it is a reliable, affordable option compatible with various hybrid bikes.
• Upgrade the Braking System
Reliable and powerful brakes are necessary when navigating downhill sections and technical terrains. If your hybrid bike is equipped with rim brakes, it is highly recommended to upgrade to disc brakes for improved stopping power and control.
While hydraulic disc brakes offer superior performance and modulation, mechanical disc brakes can be a more affordable option that still significantly improves rim brakes.
Ensure your bike's frame and fork are compatible with disc brake mounts, or consider adapters. Additionally, you may need to upgrade your wheelset to one with disc brake hubs.
• Gearing Adjustments
Mountain biking often involves steep climbs and fast descents, so optimizing your bike's gearing can significantly improve your ride experience. You may want to consider:
Replacing the Cassette: Opt for a larger range of gears (11-36 or 11-42 teeth cassettes) to make climbing easier and more manageable.
Chainrings: If your hybrid bike has a triple chainring setup, you can often use it for mountain biking. However, consider larger or smaller chainrings depending on the desired gear range for double and single chainring setups.
• Final Touches
Handlebars: Consider wider handlebars (between 720mm and 780mm) for improved control and stability on rough terrains.
Grips: Choose ergonomic and cushioned mountain bike grips.
Pedals: Swap out basic or clipless pedals for flat mountain bike pedals with pins for increased foot stability and control.
Following the steps and recommendations in this guide, your hybrid bike should be ready to tackle off-road terrains easily. Always wear appropriate safety gear, including a helmet, gloves, and protective eyewear, to ensure a safe and enjoyable experience.
Happy riding!
| Step | Description |
| --- | --- |
| 1. Evaluate your hybrid bike | If your hybrid bike has no suspension fork, consider adding one for better shock absorption during off-road rides. |
| 2. Replace the tires | Change your hybrid bike's smooth tires to appropriate, knobby mountain bike tires. |
| 3. Upgrade the suspension | If your hybrid bike doesn't have a suspension fork, consider adding one for better shock absorption during off-road rides. |
| 4. Adjust the gearing | Consider upgrading your bike's gear ratios to ones better suited for climbing steep hills and navigating rough terrain. |
| 5. Add mountain bike-specific components | Upgrade to components like disc brakes and wider handlebars for increased control and stability. |
| 6. Test the bike | Take the modified bike for a test ride on off-road trails to identify any necessary adjustments or improvements. |