When you ride a mountain bike, a properly-sized frame is essential for your comfort and safety. Riding a poorly-sized frame, whether it is too big or too small, can be uncomfortable and make handling and control of the mountain bike dangerously difficult. Knowing your inseam and total reach measurements, in comparison to the mountain bike's frame, will ensure that your mountain bike is a perfect fit.
4 factors determine what type of mountain bike you should buy according to their size. They are:
The elevation at which you would be riding your bike
How often you ride your mountain bike
How much distance you cover in a single ride and finally
Whether you ride your mountain bike for fitness or racing.
To size the frame of your mountain bike use the following steps:
STEP 1: Measure your inseam length in inches
STEP 2: Use your inseam length to calculate the top tube or seat tube length
STEP 3: Perform a Stand-Over Test
STEP 4: Adjust the Handlebar
STEP 5: Level your seat angle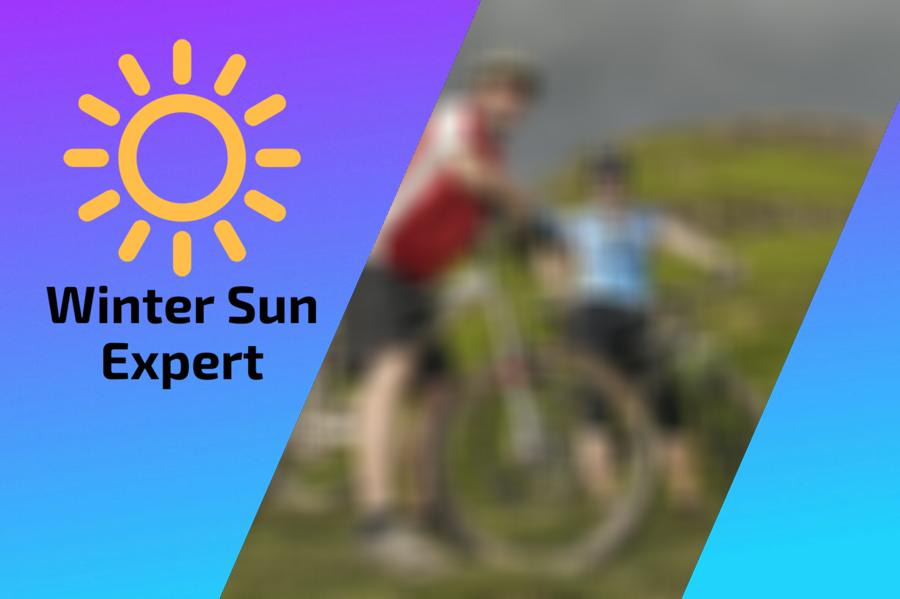 A good option is to go to a bike shop to take advantage of a professional fit system, which involves taking body measurements as well as adjusting the mountain bike so you get a perfect fit. But if you order your mountain bike online, have a store that has less knowledge, or you want to know more about the size of a mountain bike please read on.
How do I know What of Size Mountain Bike I Need?
Check out the table below that shows the size for men:
Your Height

Your Inseam Length

Men Bike Frame Size

4'5″-4'11"
134 cm – 150 cm

 12″ frame with 24″wheels

4'11"-5'3″
150 cm – 160 cm

25″ – 27″
63 cm – 69 cm

13″ – 15″

5'3″-5'7″
160 cm – 170 cm

27″ – 29″
69 cm – 74 cm

15″ to 17″

5'7″-5'11"
170 cm – 180 cm

29″ – 31″
74 cm – 79 cm

17″ to 19″

5'11"-6'2″
180 cm – 190 cm

31″ – 33″
79 cm – 84 cm

19″ to 21″

6'2″+
190 cm+

33″ – 35″
84 cm – 89 cm

21″ to 23″
What Size Mountain Bike Should Women Ride?
Women have 40% less upper body muscle mass than men. This translates to significantly less upper body strength. Most female mountain bike riders rely on the strength in their legs to control their bikes.
Check out the table below:
| Height | Inside leg | Women's mountain bike size |
| --- | --- | --- |
| '10"-5'1″ / 147 cm -155 cm | 26″ / 66 cm | 13", 14″ (X Small) |
| 5'1″- 5'3″ / 155 cm -160 cm | 27″ / 69 cm | 13", 14" (X Small) |
| 5'3″-5'5″ / 160 cm -165 cm | 28″ / 71 cm | 15", 16″ (Small) |
| 5'5″-5'8″ / 165 cm -172 cm | 30″ / 76 cm | 17″, 18" (Medium) |
| 5′ 8″+ / 172 cm + | 31″ / 79 cm | 19″ (Large) |
How to Size the Frame of a Mountain Bike?
STEP 1: Measure your inseam length in inches
Stand up and spread your feet 8 to 10 inches (20 to 25 cm) apart, as if you were on a mountain bike. When you are sizing a mountain bike, make sure to measure in inches. Next, you must measure from the inside of your foot up to your crotch, where your legs meet your waist. Like the seam on the inside of your pair of jeans.
You need to measure the distance from the bottom of your foot to where your mountain bike's seat should be. Then, you must place a book vertically between your legs, touching your crotch. The essence of this is to simulate a mountain bike seat.
While holding the book in place with your hands, you must have a friend measure from the top of the book to the floor and record these measurements for later. The book should be held between your upper thighs just as you would seat on a mountain bike. Make sure that the book has a thick spine, this will help you get better measurements. You can take this measurement several times and record the average for a more accurate number.
STEP 2: Use your inseam length to calculate the top tube or seat tube length
If your bike shop gives frame sizes by seat tube length, take your inseam and multiply it by 185. The resulting number is the recommended distance between your seat and the middle of the crankshaft. The crankshaft is the circular piece the pedal rotates on.
Multiply your inseam (in inches) by 67, then subtract 4 from the answer to get the length of your top tube. You must use the top-tube for your measurement. Seat tube (pedals to seat) measurements are tricky and can vary from one manufacturer to the other. For example, if you have a 33-inch inseam, you would need a 17.5″ top tube (17.75″ tubes are hard to find)
33″ x .67 = 21.75″
21.75″ – 4″ = 17.75
Specialized mountain bike makers like Lapierre & Neil Pryde have different geometry for their bikes. Multiply your inseam by .62 instead of .67 if you want to get one of these bikes.
STEP 3: Perform a Stand-Over Test
Straddle the top tube of the mountain bike with your feet being shoulder-width apart. Grab the stem that connects to the handlebars with one hand and grab the stem that connects to the seat with the other hand. Then pull the frame up against your pelvic bone.
Ask a friend to help you measure the distance between the ground and the wheels. A mountain bike should have 3 to 4 inches (7.6 – 10.2 cm) of space beneath the tires. If it is any more or less, you have to change the frame size.
STEP 4: Adjust the Handlebar
The handlebars need to be even with the saddle or be at least one to two inches lower for racers and mountain bikers. Your elbows must only be slightly bent and your fingers, light on the handlebars in a way that they should freely play the piano if there was one there. The position of your handlebars is determined by four different things:
●The handlebar angle.
It can be changed independently from your stem. To do so, you have to loosen the 4 bolts where the stem meets the handlebars and angle it up or down to your comfort. This is a great way to get an extra one to three inches on your handlebar position, which can make a big difference in comfort.
●Handlebar height
It can be changed by adding or removing the metal spacers between the stem and the frame. To do so, you need to remove first remove the handlebars by loosening the bolt on top of the stem, and the other two that clamp the stem to your frame. Then add or remove the spacers accordingly.
However, you can only make minor changes as there is not a lot of room for new spacers. Some older mountain bikes with a quill or threaded stems may allow you to adjust the handlebar height by raising or lowering the stem.
●Stem length
Is the distance between the top tube and the handlebars. The longer the stem, the further away the bars will be from your seat. Stems cost $15 to $150 and are the primary way to adjust your frame to make it fit your torso.
Longer stems bend the bike into a more aerodynamic position while shorter stems cause a more upright, calmer riding style.
● Top Tube Length
The top tube length refers to the length of the bar between your handlebar stem and seat post. These are adjusted to fit the frame, and unless you have a very disproportionate body (torso much larger or smaller than legs) getting a properly sized frame will give you a properly sized top-tube.
STEP 5. Level your seat angle
Loosen the bolt under the back of the seat to move the seat forward or backward. You have a range of several centimeters. You must make sure the seat is close enough for you to reach the handlebars comfortably. Use a carpenter's level to make sure the seat is flat, this ensures even distribution of your weight.
Female mountain bikers typically tilt the seat down for comfort. Male mountain bikers typically tilt the seat up for comfort.
What happens if my Mountain Bike does not fit?
You are likely going to suffer from any of 4 different kinds of aches and pains if your mountain bike size is wrong. If you suffer from back pain while riding a mountain bike it is an indicator that the frame size is wrong. You can solve your lower back pain simply by putting the stem up or down by half an inch, or getting a handlebar with more back sweep.
If your shoulders, arms, or neck are hurting, they could be telling you that your mountain bike is either too big or too small. This may be caused by sitting too far forward on the mountain bike or because you're sitting too far back, making you curl your shoulders and preventing you from holding the bar properly. You will find that more back sweep or upsweep on a bar will make you far more comfortable.
Try to use anatomically shaped grips that support your hands better. If the saddle is too high, too low, tipped too far back or forward, or not offering the right sort of padded support, it will cause a lot of pain in your hips. Knee pain when riding your mountain bike is also caused by your saddle being too high or too low, or because your shoe cleats are not properly adjusted.
You will find that a pedal/cleat system with freer float gets rid of knee pain.
How do I know my mountain bike is the right size?
You must pay attention to the posture of your arms, neck, shoulders, hip bone, and back while riding your mountain bike. If your mountain bike has exactly the right reach for you, its seat tube would be nice and steep, the fork will set up properly, you will probably end up with your saddle set dead center on its rails.
If you have got long arms for your height you may end up with the saddle set well back: If you have short arms, you will be looking at inline seat posts with your saddle forward.
You can use stem length and handlebar position to fine-tune the way you sit over your mountain bike too.
What is the correct mountain bike saddle height?
A rough approximation of maximum saddle height for efficient pedaling is your trouser length measurement plus thirteen cm (5 in) from the center top of your saddle to the center top of your pedal. To work it out more accurately, with comfort and efficiency in mind, you must sit squarely on your saddle with the cranks in a straight-up/straight down position.
Your saddle is at the right height when your heel just touches the top of your lower pedal while your leg is straight. Your crank must be right at the bottom of its stroke. If you have to tilt to one side on your saddle to achieve this position then your saddle is too high. You must place your foot on your pedal in a ready to pedal position.
If your leg is straight while your heel is on the pedal, it should be slightly bent at the knee in a pedaling position. You should never feel as if you are being forced to rock your hips from side to side on the saddle while pedaling.
You may need to make adjustments to this position according to your distance, pace, confidence, and comfort preferences, and what shoes you wear. Keep in mind that this is all done for the sake of efficient pedaling for mountain riding. A slightly tipped-back saddle is good for steep downhill work. Tip the nose of the saddle slightly down for good climbing or a more forward-based ride posture, or if your mountain bike's seat tube angle is particularly shallow.
A saddle set too far back can make your mountain bike feel too heavy at the back, and possibly too light at the front, especially when you are climbing a mountain. A saddle that is set too close to the front can cramp your ride position and make you feel as though you are putting too much bodyweight on the front of your mountain bike.
Top 10 Bike Fit Calculators Available for Free Online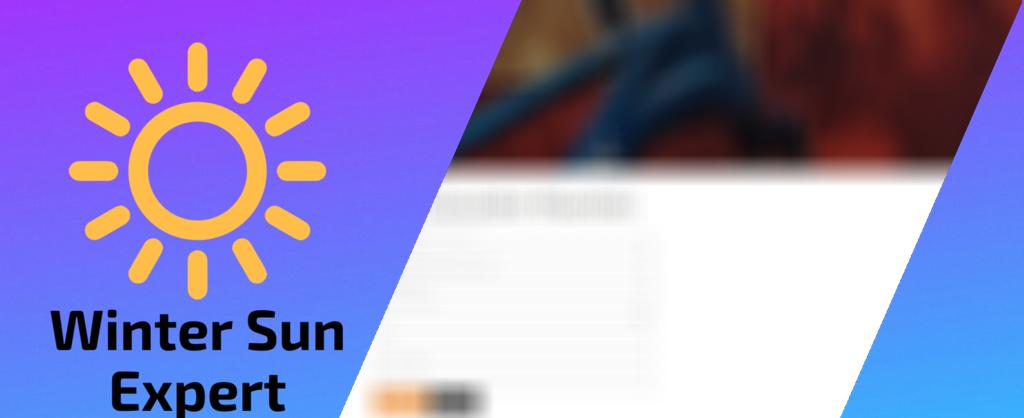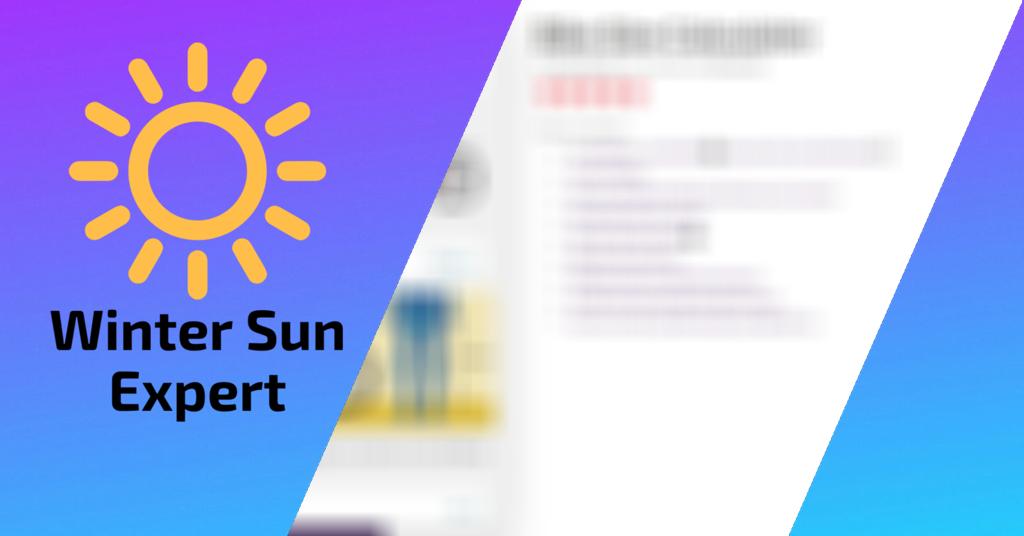 How to Ride a Tall Mountain Bike if you are short?
If you are short and you borrow a tall mountain bike from a friend or if 2 different riders, one tall and one short, will share a mountain bike, here are 5 different solutions to help you out.
● Solution 1:
Carry your pair of riding boots to your local cobbler. Ask the cobbler to fix a sole to the already existing one. This will cost you only a couple of dollars most likely $10 but it will bring you a lot closer to the ground. The new sole will give you a lot more grip and control over your ride.
● Solution 2:
If the suspension linkages on your mountain bike are adjustable, use the lowering kit to reduce the height. To do this, you must take it to a professional mechanic and it will cost you a few dollars.
If your mountain bike has a linkage-style suspension where the rear shock attaches to the swing arm using links (sometimes called dog bone) they can be changed to lower the rear of your mountain bike. However, on some mountain bikes, the rear shock attaches directly to the swingarm. If you drop the rear of your mountain bike by inserting a spacer in the shock it will not extend fully, or you can also replace the shock with a shorter travel unit.
Linkage solutions are inexpensive. A professional custom rear shock set-up for the rider's height, weight, and riding style can be well worth the additional investment. Keep in mind, if you lower the suspension of your mountain bike, you will need to shorten the side stand as well.
A good welder can handle this task well and get it done within a few minutes.
● Solution 3:
Some mountain bikes are compatible with a lower seat that can be bought separately. You will have to cut the original seat and put on a lower one. To do this, you will need the assistance of a professional bike mechanic. While specifications for the height of mountain bike seats are easily available; specification for the width of the saddle is not.
Seat width has a dramatic effect on your ability to reach the ground. Narrow saddles allow your legs to reach the ground easier than wider ones which push your legs out at an angle making it harder to touch the road. Various third-party mountain bike seat manufacturers offer custom low and high seats for numerous popular brands.  
Professional mountain bike seat manufacturers also offer various types and densities of foam, gel pads, and seat covers. They can lower and narrow your mountain bike seat without sacrificing your comfort and budget.
● Solution 4:
Low seats can make your legs cramp up. Installing lowered footpegs can give your legs more room. Beware, if you have oversized footpegs on your mountain bike, this may also affect your reach to the ground
After you install oversized pegs on your mountain bike, you can fall over at a stoplight when you try to put your foot down. The wider, longer, serrated pegs may snag your leg.
● Solution 5:
You cancustomize the handlebar and control placement to fit and give better control. Bar risers can be used to move handlebars upward, downward, forward, and backward to the peculiar preference of the mountain bike rider. You can cut the width of your handlebars to suit your shoulders.
This reduces fatiguing and improves maneuverability in tight areas and uneven terrain. You can use wider, standard-width handlebars on your mountain bike to give you more leverage of a heavier bike.
How to choose a bike size for a kid
A two to three years old kid will ride comfortably on a bike with 10″ / 25 cm wheels.
A three to five-year-old kid should be gotten a bike with 12″ / 30 cm wheels.
A six to eight-year-old kid should be gotten a bike with 16″ / 40 cm wheels.
For a nine to an eleven-year-old kid, you should look for a bike with 20″ / 50 cm wheels.
How do I know what size bike is accurate for my kid? Sitting on the saddle of the bike, your kid should be able to rest the balls of his/her feet on the ground. Your kid should also be able to reach the handlebars of the bike with a small bend in his/her elbows and without straining the neck or shoulders.
How is Mountain Bikes different from other kinds of Bikes?
Mountain bikes have a heavy-duty suspension. This means that the rider will not feel a lot of bumps. The high volume tires of mountain bikes are designed for better control and traction over uneven and rugged surfaces. Mountain bikes have more gears so they offer better control for adapting to the rugged conditions.
Mountain bikes have a lower center of gravity that keeps you balanced riding over roots, rocks, and mud on a track. The center triangle is more compact, with the top tube sometimes angling down, away from the handlebars. Mountain bike frame sizes are usually measured in inches.
Some important things to know about your mountain bike
You must always look for a flexible, adjustable clutch and brake levers because they are great investments. Flexible levers don't break if you tip over. Adjustable levers also allow riders to fit the lever to the rider's finger length, giving more control.
If you sometimes struggle to pull your clutch, softer springs in the clutch assembly can make riding easier. If that is not an option, you must lengthen the clutch actuator arm.
This might mean fabricating the clutch arm. You might be able to find a compatible part from a different model mountain bike. Keeping wired clutch cables clean and lubricated will make a difference.
Final remarks
To sum up this guide, I would say that by now you should understand the importance of an accurate mountain bike size as it is necessary for the comfort and safety of your own body.