Why do mountain bike helmets have visors?
Almost all mountain bikers think about the visor on their helmet and the purpose of installing that. As a mountain biking enthusiast, I have looked for the answers independently and have come across some genuine resources.
Why do mountain bike helmets have visors?
Mountain bike helmets come with visors to ensure the safety of the rider. The visor will protect your face, and most importantly your eyes from getting damaged. Furthermore, it will protect you from the scorching heat of the sun. And last but not least, the visor acts as a guard against the dirt and sand.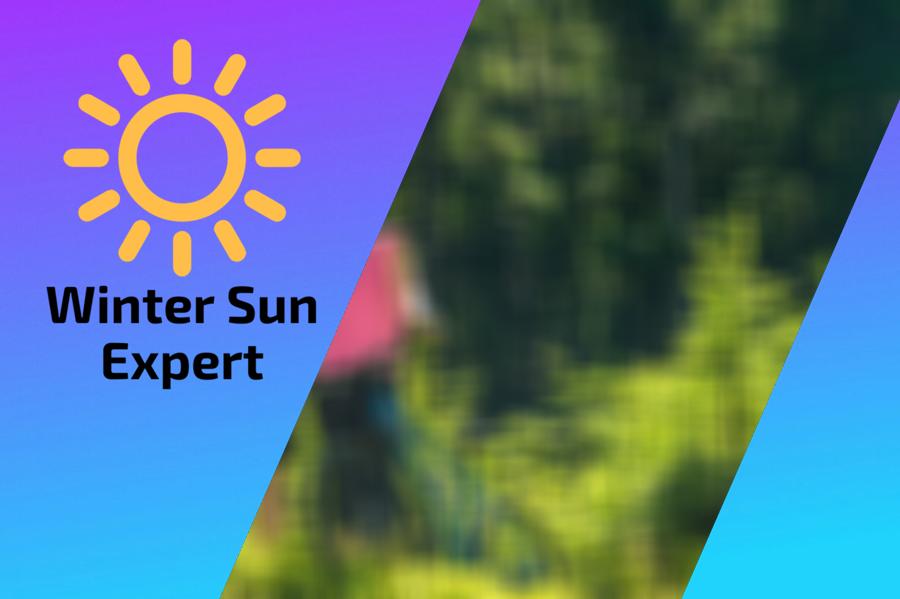 The basic features of mountain bike helmets are not so complicated. But, there are different types and shapes to choose from that can benefit you in your endeavors. Here's some detailed info on mountain bike helmets.
Why you need a visor on your helmet while Mountain Biking
There are many situations where having a helmet with a visor can give you a lot of benefits over conventional biking helmets. Let me give you some examples of it!
● Riding in Sunlight
If you love riding your mountain bike during sunrise or just before sunset, you know about the struggles faced because of the approaching sunlight. The sunlight interacts directly with your eyes at these times as the sun is at eye level. Most of the time, the sunlight blocks the rider's view and causes imbalance at unwanted times.  
But, with the help of the visor or goggles, the sunlight can be completely blocked along with the scorching heat. You can even ride directly towards or in the direction of the sun and be 100% confident about it.
Here you can find Mountain Bike Helmets with a visor.
● Single Narrow Tracks
Single tracks for riders are built to fit only one rider at a time. These trails are very narrow, and biking is too damn difficult on these roads. There are dirt, uneven surfaces, and tree branches everywhere on the track. Sometimes the branches can hit you in the face or interact directly with your eyes. On top of that, the dirt on the road can split up whenever there's a wind incoming.
The visor, installed on the helmet, can protect your face and eyes from tree branches while you ride on a single narrow track. The visor acts as a shield against all the low-hanging tree branches. When the rider is at a higher speed, these branches can work as a whip and pressure the rider's face.
It can result in much damage as the rider can lose balance. The visor can help keep the branches out during these times.
● Preventing Imbalance
Biking is tough on narrow hill roads and bushy areas. There are a lot of trees, and low-hanging branches stretched out through the whole path. It's a big risk for all types of riders to go through these areas at top speed. On top of that, if there's no visor, the rider has to maintain the branches with one arm stretched in front of his/her face and the other controlling the bike.
That can result in losing balance and accidents too. So, the visor works as a genuine shield against everything that can go wrong on a single narrow biking track.
● Tough Weather Conditions
Mountain bikers like to go off the charts and challenge their limits daily. They love to challenge tough weather conditions. Whether on a heavy rainy day or a snowy evening, mountain bikers would get their bike out and roam everywhere.
But biking is very tough in these bad weather conditions. The rain can easily get in the biker's eyes and hinder their sight. On top of that, rain and snow can damage the scalp if it comes in contact for a long time.
Having a helmet with a visor can help protect the head and, most importantly, the eyes of a mountain bike rider in bad weather conditions. The visor stretches out in front of the eyes to protect them from windy, rainy weather. Even when the rider is at top speed, the rain won't interfere with the rider's sight because of the visor. It keeps the eyes and scalp out of reach of rain and snow.
● Race and Dirt
You know how dangerous races can get if you love to race with your mountain bike. It solely depends on the weather condition. If the weather is hot, the rider in front of you will spill dirt all over your face with his tires.
If the weather is rainy or snowy, the rider in front will split up mud and snow at your face. You need complete protection against it to surpass the rider in front of you.
The visor will protect your face from the dirt, mud, or snow from the rider in front of you. During a race, it will work as a safety guard against all types of dust and dirt from the track or rider. You can focus on beating the other riders; meanwhile, your visor-enabled helmet can keep you safe.
Visor Specifications
There are many styles and shapes of visors out there in the market. Not all of visors are perfect for everyone. Different types of biking habits require different types of visors. But mostly, two different types of visors are widely popular among bikers.
Here you can find Mountain Bike Helmets with a visor.
● Built-in
The built-in visors are permanently sealed with the helmet. These types of visors are not that stretched out. But they offer enough protection from the sun and rain. But this is probably not a good option if you're a single-track enthusiast who loves to challenge the weather.
Built-in visors are typically made for general mountain bikers who love to roam outdoors on occasion.
These visors have another reason to be short-sized. If you face any accident and crash land, the visor will protect your head. If the visor was too long, it could break and damage your skull or eyes instead of protecting it. Remember, these visors are tightly attached to the helmet and can't be removed. 
● Detachable
The helmets with detachable visors come with a world of possibilities. They come in all shapes and forms to keep riders safe according to their needs. You can easily remove them or attach them anytime you want to.
These visors are typically much wide shaped than built-in visors. They are made to provide ultimate protection against tree branches, dirt, and bad weather conditions. 
While built-in visors don't allow you to ride during tough weather, detachable visors will easily allow that. On top of that, you can even ride without the visor when you're just roaming around the neighborhood.
Plus, if you face an accident and fall off your bike while wearing a detachable visor helmet, the visor will pop right off at impact. This will keep your head safe.
Should you use a Visor At All Times?
The most common question among mountain bikers is whether you always need to use a visor. Well, there's a good amount of debate among professional bikers on this particular topic. Let me explain it to you!
Using a visor has a lot of advantages, as I've discussed above. On single and narrow tracks or rough terrains, your head and face need protection from a visor. You can't simply ride your bike smoothly without it. Though it will affect and narrow your vision, it will eventually save your face and from countless accidents.
But if you're riding in heavy traffic or just in your calm neighborhood, there's no need for a visor. The visor will lessen your sight and hinder your performance on busy roads. On top of that, you will face difficulties looking at cars or traffic lights at night if you have a visor attached.
There's always an exception in everything; for visors, it's cross-country mountain bikers. They tend to travel faster and lean down while riding fast. This boosts their speed and gives them more control over their bikes. In this situation, you don't need visors, as your normal helmet will give you the protection you need while riding.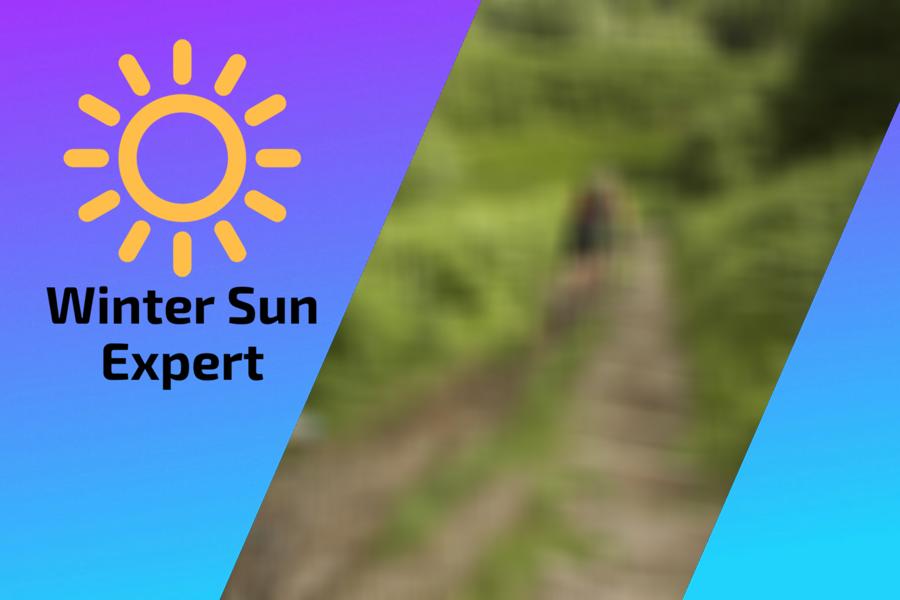 The Perfect Way
To get the most benefit from your helmet visor, wear it efficiently. Put the helmet on and keep it at an angle so the visor extends beyond your nose. The visor should extend more than an inch away from your nose. Here you can find Mountain Bike Helmets with a visor.
Wearing the visor on your forehead will eventually decrease your sight and hinder your performance. It will give you less protection and increase the risk of accidents. So wear your helmet the way you feel comfortable, and remember to keep the visor stretched out in front.
Purpose of Visors on Mountain Bike Helmets Explained
• Safety and Protection from Hazards
The primary reason mountain bike helmets incorporate visors is to enhance overall safety and rider protection. Mountain biking exposes the cyclist to various potentially hazardous elements, such as branches, rocks, and dirt, that could cause harm to the rider's face or eyes.
A visor on a mountain bike helmet effectively shields the rider from such debris, ensuring that their vision remains unobstructed, allowing them to focus on the trail ahead.
Additionally, the visor can protect the rider's face from injuries in a fall or impact. It is a barrier between the cyclist's face and the ground, minimizing the likelihood of facial injury during a crash.
– Sun Protection and Glare Reduction
Another significant benefit of having a visor on a mountain bike helmet is its role in sun protection. Exposure to the sun during a ride can lead to discomfort and distraction for the rider and potential long-term damage to the eyes and skin.
A visor can reduce glare and improve visibility by shielding the rider's eyes from direct sunlight. This, in turn, enhances the overall performance of the cyclist and minimizes the risk of accidents, especially when traversing tricky sections or high-speed descents.
• Improved Ventilation and Airflow
Mountain biking generates a significant amount of heat due to the intense physical exertion and the challenging terrain. To remain comfortable during a ride, it is essential to have adequate ventilation and airflow around the rider's head. A well-designed visor contributes to this by directing airflow over the rider's head and promoting efficient cooling.
In this regard, choosing a mountain bike helmet with a visor specifically designed to optimize airflow without compromising the level of protection provided is crucial. This balance will ensure that riders enjoy the best possible ride experience.
– Improved Aesthetic Appeal
While not directly impacting the performance, the visor does add to the overall aesthetic appeal of a mountain bike helmet. Modern mountain bike helmets come in various designs and styles, with visors often complementing the overall look.
Since mountain bikers often have a strong sense of personal style and identity linked to their equipment, a visually appealing helmet design can be an essential aspect for some riders.
• Choosing the Right Mountain Bike Helmet with a Visor
When selecting a helmet with a visor, it is important to consider several factors to ensure that it provides the right protection, comfort, and functionality. Some aspects to consider include:
– Adjustability
Choose a helmet with an adjustable visor, as it allows the rider to modify the angle depending on the lighting and terrain conditions. Additionally, removing the visor when not required can make the helmet more versatile and adaptable to different situations.
– Material and Durability
A good-quality visor should be made from durable materials capable of withstanding impacts and resisting scratches. Polycarbonate is a popular choice commonly used in helmet visors and known for its strength and lightweight properties.
– Compatibility with Eyewear
For riders who wear glasses or goggles, it is essential to ensure that the helmet and visor are compatible with their eyewear. The visor should provide enough space for goggles or glasses to be worn comfortably without compromising safety or visibility.
– Ventilation
As mentioned earlier, proper ventilation is vital for comfortable mountain biking experiences. The visor should not obstruct airflow and should be designed to enhance ventilation within the helmet. Look for helmets with strategically placed vents and channels that effectively guide air over the rider's head.
I recommend visiting the Consumer Product Safety Commission's website for more information regarding mountain bike helmet safety standards and tips on selecting the right helmet for your needs.
In conclusion, mountain bike helmets incorporate visors for multiple reasons, including safety, protection, sun shielding, glare reduction, ventilation enhancement, and aesthetic appeal. When choosing a suitable helmet, it is crucial to consider these factors to ensure that it provides the desired level of protection and functionality during mountain biking.
Evaluating the Necessity of Bike Helmet Visors
Bike helmets come in various styles and designs, and choosing the right one can often be overwhelming. One feature that differentiates bike helmets is the presence of a visor.
• Advantages of Bike Helmets with Visors
– Sun and Glare Protection
One of the primary benefits of having a visor on your bike helmet is to shield your eyes from the sun and glare. This additional coverage can significantly affect visibility and comfort during sunny days when direct sunlight or glare might otherwise disrupt your sight.
Besides protecting your eyes from the sun, a visor can also serve as a barrier against dust, dirt, and debris. For mountain bikers and off-road cyclists, a visor can prevent these particles from irritating your eyes or affecting your vision during your ride.
– Rain and Weather Protection
A visor can also protect against rain and other weather elements. During rainy or foggy conditions, water droplets can accumulate on a rider's glasses or goggles, impairing their vision. A visor can help prevent this by providing additional coverage and shielding against the rain.
– Aiding in Crash Protection
Although not the primary purpose of a visor, it can also contribute to a helmet's overall protective abilities during a crash. In some instances, the visor might absorb part of the impact, helping to reduce the force on the rider's head and face.
It's important to note that a visor alone should never be relied upon for impact protection. The primary function of a bike helmet is to protect your head during impacts, and its design and construction should prioritize this above all else.
• Drawbacks of Bike Helmets with Visors
– Potential Vision Obstruction
A visor on a bike helmet can sometimes obstruct the rider's field of view, especially when it is too long or not properly adjusted. In these cases, a visor might limit your upper peripheral vision, which could be dangerous, particularly when riding in busy urban environments or downhill at high speeds.
– Additional Weight and Bulk
While a visor might not add significant weight to a helmet, it does contribute to the overall bulkiness. Any added weight or material on their helmet might not be ideal for competitive cyclists, as it can negatively affect their performance or create additional air resistance during high-speed riding.
– Incompatibility with Glasses or Goggles
If you wear prescription glasses or goggles, a visor might interfere with your fit or cause discomfort. Some visors might also cause fogging issues when used with glasses or goggles during colder or humid weather conditions.
• Making the Right Choice
In determining whether your bike helmet should have a visor, consider the type of cycling activities you primarily participate in and the environment in which you ride.
– Mountain Biking and Off-Road Cycling
A bike helmet with a visor is highly recommended for mountain bikers and off-road cyclists. The added protection against sun, glare, dirt, and debris provides a significant advantage for riders who frequent trails and uneven terrain. Many specific mountain bike helmets are designed with visors to cater to this particular cycling discipline.
– Commuting and Casual Riding
For urban and casual riders, a bike helmet with a visor can offer valuable sun and glare protection without being too bulky or obstructive. However, it will depend on the individual's preferences and whether they wear prescription glasses or goggles.
– Road and Competitive Cycling
A bike helmet without a visor may be more suitable for road cyclists, especially competitive riders. Helmets designed for road cycling often prioritize aerodynamic capabilities, weight reduction, and ventilation, which can conflict with the inclusion of a visor. Most road cyclists opt for sunglasses or specialized cycling glasses for eye protection.
In conclusion, whether or not your bike helmet should have a visor largely depends on your cycling activities, preferences, and specific needs. If you find sun and glare protection, weather shielding, and debris prevention essential for your cycling experience, a visor-equipped helmet is highly recommended.
However, if you prioritize weight reduction, aerodynamics, and compatibility with glasses or goggles, a helmet without a visor might be better suited for your needs.
For further information on bike helmet safety, check out the National Highway Traffic Safety Administration's guide on properly selecting and wearing a bike helmet. Stay safe and happy cycling!
Visor Importance in Mountain Biking: Is It Essential?
Mountain biking is an adrenaline-pumping sport that challenges your physical strength, balance, and navigational abilities. As you embark on off-road adventures, you may wonder whether a visor is necessary to invest in.
• Importance of Eye Protection for Mountain Bikers
Eye protection is crucial for mountain bikers for several reasons:
Reducing glare and improving visibility: A visor helps block sunlight, reducing glare and preventing sunrays from directly hitting your eyes. It makes navigating rugged terrain easier without squinting, thus improving your overall riding experience.
Protecting eyes from debris: Mountain biking involves battling against dirt, dust, and debris that can easily fly into your eyes while riding. A visor can decrease the chances of anything getting into your eyes, thus reducing the risk of irritation or injury.
Shielding against weather: Mountain biking often involves riding in challenging weather conditions, from harsh sunlight to rain, snow, or even hail. A visor offers protection against these elements, preventing them from directly hitting your eyes or face.
Keeping sweat out of your eyes: Intense physical activity like mountain biking can lead to excessive sweating on your forehead. A visor helps prevent sweat from dripping into your eyes, ensuring a clear line of sight.
• Types of Visors for Mountain Biking
Mountain biking visors are usually of two types: helmet-mounted visors or separate visor caps. Both types have their pros and cons.
– Helmet-mounted Visor
Helmet-mounted visors are integrated into your helmet and serve as a built-in eye protection mechanism.
Pros:
Seamless integration with your helmet eliminates the need to purchase additional gear.
Can be adjusted easily and securely to offer maximum protection.
Cons:
Limited adjustment options, especially for the angle of protection.
Must be compatible with your specific helmet model.
– Visor Caps
Visor caps are separate gear that can be worn under your helmet. It offers an extended brim that provides additional protection to your eyes from the elements.
Pros:
Greater range of adjustments and angles due to its independent nature.
Can be worn during other outdoor activities besides mountain biking.
Greater ventilation and temperature regulation.
Cons:
May not be comfortable for everyone, especially if the cap does not fit well under the helmet.
Requires purchasing additional gear, increasing overall costs.
• Recommendations for Mountain Biking Visors
As a mountain biking enthusiast and based on personal experiences, here are some recommendations to help you decide whether a visor is necessary:
If you frequently ride in bright sunlight or areas with an intense glare, investing in a helmet with an integrated visor or a separate visor cap can significantly improve your visibility and overall riding experience.
Riding in dusty or muddy conditions? A visor can prevent debris from reaching your eyes, ensuring a safer and more enjoyable ride.
If intense sweating often clouds your vision while biking, a visor is highly recommended to keep sweat out of your eyes.
If you frequently venture on rides in extreme weather conditions (e.g., heavy snow or rain), a visor can offer protection against adverse elements.
For further tips on mountain biking safety and equipment, the International Mountain Bicycling Association (IMBA) provides valuable resources (link to IMBA website).
• Final Thoughts
Incorporating a visor into your mountain biking gear can enhance your riding experience by shielding your eyes from various elements, keeping your vision clear, and reducing the risk of debris-induced injuries. However, selecting a visor or helmet that is comfortable, fits well, and suits your personal preferences is crucial.
Ultimately, deciding to invest in a mountain biking visor is a matter of personal choice and will depend on your riding style, preferences, and the conditions you frequently encounter.
By considering the above factors and recommendations, you can decide whether a visor is a valuable addition to your equipment list for mountain biking adventures.
| Pros | Cons |
| --- | --- |
| Protection from debris and branches | Potential visual obstruction |
| Shields eyes from sun glare | Can become dislodged or damaged during a fall |
| Helps keep sweat out of your eyes | Weight and aerodynamics |
| Provides a more aggressive look | Not necessary if already using sunglasses or goggles |
Advantages of Helmet Visors: Are They Worth It?
A helmet is a crucial piece of protective gear used by people involved in various activities, including but not limited to construction workers, motorcyclists, bicyclists, and athletes. One particular component of a helmet that often goes unnoticed is the visor.
• Safety: Shielding Eyes from Hazards
A primary function of a helmet's visor is to provide eye protection. In many scenarios, particularly those involving high-speed movement or potential projectiles, eye protection is essential for preventing damage and maintaining clear vision. The visor acts as a barrier against various hazards, including:
– Protection from flying debris and particles
When riding a motorcycle or bicycle at high speeds, flying debris, such as dirt, dust, and small rocks, can be dangerous. A visor on a helmet helps shield the eyes from these potential hazards, reducing the risk of eye injury.
This study by the National Highway Traffic Safety Administration found that proper eye protection, like that provided by a helmet visor, is vital in reducing injuries among motorcyclists.
– Prevention of direct impact from projectiles
In certain situations, such as playing sports, racing, or working in hazardous environments, there is a risk of high-velocity projectiles striking the face. A sturdy visor on a helmet provides a crucial layer of protection, potentially preventing severe eye or face trauma.
– Blocking harmful UV rays
Prolonged exposure to the sun's ultraviolet (UV) rays can harm the eyes, causing vision problems and increasing the risk of cataracts. A visor on a helmet, especially those with built-in UV protection, can help shield the eyes from these dangerous rays.
• Comfort: Enhancing Visibility and Reducing Distractions
Aside from its primary function of providing safety, a visor on a helmet also contributes to the overall comfort of the wearer. This is achieved through enhanced visibility and reduced distractions, as detailed below:
– Reduction of glare and reflection
Sun glare or reflected light can be a significant distraction and cause visibility problems, particularly when riding a motorcycle or bicycle. A correctly angled visor on a helmet can help block direct sunlight, facilitating clear and safe vision. This advantage is especially critical during sunrise and sunset when the sun is low.
– Guarding against wind and rain
A visor on a helmet acts as a windscreen, preventing wind from causing watery and irritated eyes. Such protection is crucial when riding at high speeds, allowing the rider to maintain clear vision and focus.
Furthermore, during wet weather, a visor can help keep the rain off the wearer's face and away from the eyes, ensuring maximum visibility and safety.
– Preventing fogging
Specifications in some visors include anti-fog coatings or vents, which help reduce or prevent fogging caused by the wearer's breath. This capability is vital in cooler conditions, as unclear vision due to fogging can be hazardous, particularly while riding a motorcycle or bicycle.
• Picking the Right Visor: A Guide to Optimal Usage
While the benefits of a visor on a helmet are evident, it's essential to keep a few things in mind when selecting and using a helmet visor for optimal safety and comfort:
Ensure proper fit: A visor should ideally be adjustable, allowing customization to the wearer's face and head shape. This factor is crucial for preventing gaps and ensuring maximum coverage and effectiveness. Moreover, the helmet's visor should not impede full-view visibility.
Choose the appropriate tint: Depending on the environmental conditions and personal preference, visors are available in various tints, including clear, smoked, mirrored, and photochromic. I recommend choosing a visor tint suitable for the specific light conditions you'll be using the helmet.
Regular maintenance: Over time, dirt, grime, and scratches can impact the effectiveness of the visor. To maintain visibility and safety, clean the visor regularly using mild soapy water and a microfiber cloth. Additionally, consider replacing the visor if excessive scratching or damage is present.
• Conclusion
To sum up, the visor on a helmet plays a vital role in enhancing safety and comfort for the wearer. From shielding the eyes against potential hazards and harmful UV rays to improving visibility by reducing glare, wind, and rain, a visor is a valuable addition to any helmet.
To ensure optimal performance, select the right visor for your specific needs, maintain it regularly, and replace it when necessary.
Helmet Visor Brims: An Essential Cycling Accessory
When it comes to cycling accessories, helmet visor brims are often overlooked. They're not only stylish but also provide much-needed protection from the sun.
A high-quality helmet visor brim can also potentially mitigate the force of an impact. The prices of the helmet visor brims start from an affordable $4.50 each. Moreover, you can sometimes find these items on sale, making it an even more cost-effective solution for seasoned bikers and beginners alike.
• The Importance of Front Stabilizers for Bicycles
Front stabilizers are closely second to helmet visor brims when it comes to being the unsung heroes of cycling accessories. The main tasks of a front stabilizer are to maintain the balance of the bicycle, especially during turns, and to effectively absorb shock during rough rides.
Even better, on many occasions, the front stabilizers can be found with a price tag starting from just $4.50. That's a small price to pay for the assurance of a secure and smooth ride.
• Replacement Bills: Why They Matter
Accidents and wear-and-tear are common in the world of biking. Thankfully, replacement bills for various parts of your bicycle, from the pedals to the handlebars, are readily available. Also, just like the helmet visor brims and front stabilizers, the unit price per piece for these replaceable bills is reasonable, starting from $4.50.
This availability not only ensures your bicycle remains functional but it also saves you the cost of buying a new one.
• Cycling Mirrors: A Necessity, Not a Luxury
Safety should always be a biker's priority, and that's where cycling mirrors come in. These small accessories can dramatically lower the risk of accidents by providing a clear, comprehensive view of your surroundings. Moreover, cycling mirrors are pretty affordable, with unit prices reaching up to a maximum of $49.95 per piece.
Despite this, you will often find discounted prices for these essential accessories, reducing the costs even more.
• Get the Most Out of Your Cycling Experience
Acquiring these products doesn't have to break the bank. All these accessories, helmet visor brims, front stabilizers, replacement bills, and cycling mirrors range from just $4.50 to $49.95 per piece. Notably, these unit prices are generous, considering the valuable role each of these items plays in enhancing your cycling experience.
Each of these products is not just essential for professional cyclists but also for casual cyclists and beginners. For instance, as someone who has cycled across various terrains, I can't stress enough the importance of a good front stabilizer.
By investing in these products, you're not only improving your bike's performance but also prioritizing your safety. After all, a well-maintained bike means fewer accidents and a more enjoyable ride.
Remember, cycling isn't just about getting from one place to another; it's about the journey, and these accessories can ensure you enjoy every moment of it.
Mountain Bike Helmets with Visors: A Protective Gear
Mountain biking calls for extra protection. Thus, helmets equipped with visors have gained popularity for several reasons. They do more than add to your style quotient on the trails. The visor, a frontal extension, significantly contributes to a safer and more comfortable ride.
• Keeping Hazards at Bay with a Visor
Mountain bike helmets with visors are protection personified when riding on narrow trails. They shield your face and eyes from potential risks like low-hanging tree branches and scattered debris. You're less likely to suffer injuries or accidents caused by sudden obstructions.
• Visors and One-arm Shielding
Having a visor integrated into your helmet eliminates the need to use one arm to shield your face from off-shooting branches. We all know that mountain biking requires both hands on the handlebars for optimal balance and control.
For more insights, explore the Centre for Disease Control and Prevention's extensive resources on adventure sports safety measures.
• Conquer Bad Weather with Visor Helmets
A mountain bike helmet equipped with a visor provides substantive defense against adverse weather conditions like rain or snow. It ensures your head and eyes remain unaffected by these elements, letting you enjoy your ride irrespective of the weather.
• Race Ready with Visor Helmets
During high-intensity races, the helmet visors guarantee protection against dirt, mud, and flying debris. This feature helps you focus solely on your performance rather than the surrounding obstacles.
• Construct and Durability of Built-in Visors
In typical designs, built-in visors on helmets are shorter to prevent them from breaking while crashing. This thoughtfully designed feature ensures any impact from an accident doesn't compound the harm to the rider.
• The Flexibility of Detachable Visors
Detachable visors give riders the flexibility to customize their helmet based on different weather conditions. You can choose to use it fully, partially or do away with it as necessitated by your riding environment.
• Decoding the Visor Usage
The decision to use a helmet visor depends on specific circumstances, such as the type of biking, the rider's comfort, and the terrain. It's all about striking a balance between the need for protection and personal convenience.
• Getting the Most Out of Your Helmet Visor
To significantly increase the defense capabilities of a helmet visor, it should be worn at an angle that extends slightly beyond the nose. This position ensures that you receive complete coverage without compromising visibility.
• Mountain bike Helmets with Visors and Safety
These helmets enhance safety by shielding the rider's face and eyes from hazards. They also reduce glare, improve visibility, and prevent wind, rain, and fogging. These multi-layered benefits contribute to a safe, enjoyable ride.
• Factors to Consider When Choosing a Helmet with a Visor
When picking a mountain bike helmet with a visor, evaluate factors like adjustability, material durability, compatibility with eyewear, and ventilation. This would ensure maximum benefit without impacting your comfort.
• Visors Based on Cycling Activity and Environment
The need for a visor on a bike helmet varies based on the type of cycling activity and the environment. Visors are particularly recommended for mountain biking and off-road cycling, where there's a higher risk of the sun, glare, and debris.
• Visor Preferences for Road Cyclists
Road cyclists, especially those in competitive cycling, may prefer helmets without visors due to better aerodynamics and compatibility with glasses or goggles. Every cyclist customizes his gear according to personal preference and necessity.
• Striking a Balance: Protection vs Weight
Deciding to include a visor in a bike helmet boils down to individual needs and priorities. Protection from sun and glare versus consideration for weight reduction and aerodynamics all play a role.
• Bike Helmet Visors and Their Advantages
Visors on bike helmets offer advantages such as protection from hazards, glare reduction, and safeguarding against wind, rain, and fogging. They combine protection and comfort in a neat package.
• Helmet Visor Choices: What to Look For
When choosing a helmet visor, evaluate factors like proper fit, the ideal tint for specific light conditions, and regular maintenance. The right helmet with an aptly fitted visor ensures optimal performance and safety during all your biking endeavors.
Remember, your safety equipment should serve its purpose without becoming a hindrance. Choose wisely, and ride safely!
The Benefits of Bike Helmet Visors
– Eye Protection
One of the key benefits of bike helmet visors is that they provide exceptional eye protection. When cycling, your eyes can be exposed to all kinds of flying debris and particles, such as dirt and rocks.
A good visor acts as a barrier against these hazards, preventing them from entering your eyes and causing irritation or potential harm. The effectiveness of a bike helmet visor is not limited to small debris.
More perilous projectiles, perhaps inadvertently kicked up by a passing car or fellow cyclist, can also be thwarted by a sturdy visor. It significantly reduces the risk of severe eye or face trauma. In my experience, this feature alone provides peace of mind when cycling, regardless of the terrain.
– UV Protection
Depending on the make and model, some visors also come with built-in UV protection. This is beneficial in protecting your eyes from the harmful rays of the sun. As SunSmart, a nonprofit organization for skin cancer prevention, advises, prolonged exposure to UV rays can cause significant damage to the eyes.
UV-protective visors shield the eyes from these rays, thereby reducing the risk.
– Improved Visibility
A visor also enhances visibility whilst cycling. It can provide a substantial reduction in glare and reflection, which is especially important on sunny days or when cycling on wet surfaces. Improved visibility leads to fewer distractions, allowing you to maintain focus on the path ahead.
I can personally attest that a good visor has often made my bike rides more comfortable and less strenuous on my eyes.
– Wind and Rain Shielding
Bike helmet visors function as excellent windscreens. They prevent wind from causing watery and irritated eyes, which can be quite frustrating and hazardous when you're cruising at high speeds. Similarly, in wet weather, a visor can help keep rain off the face and away from the eyes.
It essentially ensures clear vision and safety, which is absolutely vital when you're on two wheels in the rain.
– Anti-Fog Coatings and Vents
Certain visors come equipped with anti-fog coatings or vents to prevent fogging and maintain clear vision, especially in cooler or more humid conditions. I would wholeheartedly recommend these options if you frequently cycle in such conditions.
• Choosing The Right Bike Helmet Visor
– Adjustable Fit
When selecting a visor, it's crucial to choose one that fits well. The visor should provide appropriate coverage without obstructing visibility. Many visors offer adjustable fits, enabling you to get the coverage and visibility just right.
– Tint Options
Visors are available in different tints, allowing riders to select the best option for specific light conditions. As a seasoned cyclist, I always recommend keeping a couple of different tints handy for those unpredictable weather days.
• Maintenance of Bike Helmet Visors
To get the most out of your bike helmet visor, regular maintenance is essential. Cleaning the visor routinely ensures it continues to provide clear vision. Moreover, if the visor becomes scratched or damaged, it is important to replace it to ensure you continue to get the best protection.
These simple steps go a long way in ensuring your visor remains in optimal condition for peak performance.
• Conclusion
In summary, bike helmet visors offer numerous advantages, from shielding your eyes from debris and harmful UV rays to improving visibility and providing protection from wind and rain.
By choosing a visor with an adjustable fit, the right tint for your needs, and maintaining it well, you can enhance your cycling experience significantly.
Premium Quality Material of Bicycle Helmet Brim
Looking for something to give your helmet a dash of personal essence and extra functionality? The Bicycle Helmet Brim is manufactured using a high-toughness shade cloth, known for its durability.
This material is widely recognized for its environmental resilience and will endure intense sun exposure while shielding you from harmful UV rays.
• Innovative Design of Brims with Versatile Features
Crucial elements of our Helmet Brim design include two Velcro straps at the back and a peak pocket at the forefront. The Velcro straps are adjustable and hold the brim firmly to the helmet, ensuring a snug fit while the peak pocket assists in providing a broader shade edge, thereby giving you clear vision during sunlit rides.
• Reinforced Edge for Added Stability
An excellent feature of our Bicycle Helmet Brim is that its edge is reinforced with a spring wire. This fortification ensures maximum stability to your helmet brim. No matter how much you move during your ride, the brim stays stable and firm, providing you with continuous shade and a cooling effect.
• Variety of Color Trims to Choose From
To ensure every bicycle rider finds their match, these brims are available with trims in different colors. You can choose one that complements your bicycle or your helmet and indulge in a matching color scheme. It is a distinctive way to express your personality while pedaling down the streets.
• No Helmet Included with the Helmet Brim
Always remember that the Bicycle Helmet Brim is an accessory for your helmet. It does not come with a helmet. This accessory is designed to attach to any standard-sized cycling helmet providing a visually appealing and functional addition.
• Multiple Shipping Options Available
Understanding the various needs of customers, the company provides multiple shipping options. You can opt for a standard or express post rates based on how quickly you require the item. Prompt delivery is ensured, making sure you are ready for your next ride with a stylish helmet brim.
• International Shipping Options
Our commitment to cater to the needs of every bike enthusiast is significant. Hence, we offer international shipping. However, due to geographical limitations, delivery times may vary in different countries.
• The Woman Behind the Innovation- Julie Dixon
Julie Dixon is the driving force behind the Australian-Made Helmet Brims. Her novel idea bought forward this unique product that blends functionality and style. Her ingenuity paved the path for the birth of a new product that cyclists worldwide would appreciate.
• Champion of Women-owned, Australian-Made Products
Driven and operated by Ms. Dixon, the company takes immense pride in its Australian origin and is women-owned. The business stands as a milestone for ambitious women entrepreneurs across the globe and brings a sense of pride to every Australian.
• Purchasing the Helmet Brim
The Bicycle Helmet Brim can be conveniently purchased directly from the manufacturer. But buyers can also reach out to local stockists. Benefits of buying directly include getting first-hand product intros and updates, along with an assurance of the best price.
• Exceptional Product Reviews
Earning 5-star reviews across the board is no mean feat, and the Bicycle Helmet Brim has achieved just that with hundreds of satisfied customers globally. These ratings are a testament to the product's quality and functionality, which made it an instant favorite among cycling enthusiasts.
• Explore Other Related Products
While you're looking at the Helmet Brim, don't forget to check out other related products. These include a heavy-duty peg bag, girth loop adjusters, and natural pet soap. All products are designed with the same ethos of exceptional quality and timely delivery.
Multicultural Women's Politics is a fantastic resource to learn more about the contribution of Australian women to their country's progress.
The Importance of Visors in Bike Helmets
When it comes to cycling gear, a helmet is the most significant piece of safety equipment. It provides a necessary layer of protection in the unfortunate event of a collision or fall. However, the design and physical features of your helmet can vary substantially depending on the style of bike riding you pursue.
• Aerodynamics and Road Bike Helmets
Road bike helmets prioritize aerodynamics. Compactness, lightweight design, and wind resistance are the traits that define these helmets. Consequently, they do not usually come equipped with a visor. A visor could disrupt the sleek, streamlined structure of the helmet, potentially increasing wind resistance.
• Mountain Bike Helmets and Visors
On the mountain biking side, however, crashes can involve being propelled into the air. When a rider lands, it's often not the head's direction that most impacts the outcome of the crash.
As such, having a visor is negligible in terms of safety during a high-speed tumble. But visors have advantages that make them indispensable in mountain biking.
• The Value of Different Types of Visors
Visors on mountain bike helmets come in a variety of styles: fixed, adjustable, and detachable. Each type offers its own set of benefits to the rider.
Fixed visors are solidly attached to the helmet. They provide consistency in shading your eyes and protecting your face, but they might limit your view on steep uphill climbs.
Adjustable visors give you the option to move the visor as needed, which is particularly useful when the sun's angle changes during your ride.
Detachable visors offer the best of both worlds. You can choose to use them when conditions favor their use and remove them when they're not necessary.
• Methods of Attaching Visors
Visors can be affixed to helmets through different means, including screw-ons, snap-ons, or molded-ins. Screw-on offer a more secure fit but can take time to install. Snap-on provide ease of application and removal. Molded-ins, being an integral part of the helmet design, give the best aesthetic appeal and firm fit.
• The Trade-Off: Protection versus Vision
When choosing visors, it's crucial to balance the need for protection with maintaining clear sightlines. Longer visors can shield you from the glaring sun and hanging branches, common in trail rides. However, these may obstruct your vision when looking uphill.
• Visor Replacement
If a visor breaks off or becomes detached, replacing it is typically a straightforward process. Many helmets come with spare visors, or you can purchase a new one that fits your helmet model.
• Visor's Contribution to Safety
Adding a visor to your mountain biking helmet is a sensible decision. Visors not only provide a physical barrier against environmental hazards like potential branch strikes but also prevent distracting glare. This ability to maintain focus enhances the rider's safety.
• Personal Recommendation
Having personally encountered many challenging mountain trails, enduro courses, and downhill rides, I firmly advise always wearing a helmet with a visor. This added layer of protection is invaluable in these high-risk riding styles.
For more information on bike helmet safety, visit the National Highway Traffic Safety Administration site. It offers valuable resources on bicycle safety and equipment choices.
In conclusion, the presence or absence of a visor on your bike helmet depends on your riding style. Road bikers might prefer to skip it for a more aerodynamic design. But for mountain biking or off-road cycling, a visor can offer valuable protection and improved riding experience.
In either case, choosing a helmet that fits well and meets safety standards is of the utmost importance.
Evolution of Mountain Bike Helmets
Mountain bike helmets have experienced a great evolution over the years, with a strong emphasis on safety, ventilation, and lightweight design. Given the high-intensity nature of mountain biking, these helmets are structurally constructed to provide the utmost protection to riders.
• Importance of Visors in Mountain Bike Helmets
There are three significant reasons why visors form an integral part of mountain bike helmets. Functionally, they help block sun glare, providing an unobscured view to the rider. Furthermore, in the unfortunate event of a fall, visors add an extra layer of protection to the rider's face.
Enhanced aerodynamically, visors also reduce wind drag which may affect the speed and stability of the ride.
• Varieties of Helmet Visors
Helmet visors available in the market come in various types. The snap-on type is quick to attach or detach, while screw-on visors offer superior stability along a challenging ride. If you prefer a seamless design, molded-in visors come as a single, integrated part of the helmet.
• Adding a Visor to Your Helmet
For those helmets that do not come with a built-in visor, it is still feasible to add one on. Self-adhesive and Velcro attachments offer easy and sturdy application methods and are available in many helmet accessory stores.
• Selecting a Suitable Visor
There are a few factors to bear in mind when choosing a visor. Personal preference plays a crucial role, as does the length of the visor. It's crucial to select one that suits both your head size and your riding style for optimal performance and comfort.
• Considerations about Helmet Visors
While they offer significant benefits, visors are not without their downsides. Careful attention must be employed as they can catch on branches along narrow trails, collect debris, obstruct visibility, and unwittingly serve as a funnel for bugs into the helmet.
• Types of Mountain Bike Helmets
Mountain bike helmets come in an assortment of types, and riders have a variety to choose from based on their needs. These include traditional helmets, full-face, and half-shell helmets. Full-face helmets offer maximum protection, while half-shells are lightweight and offer good ventilation.
• Importance of Helmet Fit
Getting a helmet that fits properly is of paramount importance for both comfort and safety. Testing it out for the right fit is strongly recommended before making a purchase. For more information on bicycle helmet fitting, helmets.org is an excellent resource.
• MIPS Technology Promotion
Investing in a mountain bike helmet with MIPS (Multi-directional Impact Protection System) technology is highly recommended. This technology aids in reducing rotational forces during an angled impact, increasing the level of protection significantly.
• Costs of a Quality Helmet
Be prepared to budget around $80 to $100 for a quality helmet. While it may seem expensive, the investment is worth it for the safety and durability that these helmets offer.
• Helmet Inspection and Maintenance
Once you've procured a quality helmet, regular inspection and maintenance become a must for longevity and safety. Always check the integrity of the helmet, including the visor, before embarking on a ride. Any sign of wear and tear or damage requires immediate attention.
In conclusion, choosing and maintaining the right helmet significantly contributes to your mountain biking experience. Always prioritize safety, comfort, and the technology incorporated into the helmet's design. Happy riding!
• Goggles and Visors: A Perfect Safety Combination
If you are looking to achieve maximum protection on your cycling escapades, wearing goggles with your cycling visor is an excellent choice. By combining these two pieces of safety equipment, you would achieve a snug fit, ensuring that both elements stay in place, even during strenuous cycling efforts.
The overlapping between the goggles and visor also offers additional coverage, preventing debris and dust from getting in your eyes or hitting your face.
• Compatibility of Visors with Cycling Accessories
Investing in a multi-functional visor opens up vast potential for incorporating an array of cycling accessories. Products such as goggle clips, POV cameras, and evening-friendly nightlights can easily be attached to many high-quality visors available on the market.
A high-quality visor can typically accommodate goggle clip attachments, ensuring your eye protection is securely fastened, practically eliminating the risk of them shaking loose or falling off during your ride.
Moreover, for cycling enthusiasts who enjoy documenting their riding journeys, a POV camera can be a great addition. Modern visors often feature pre-existing attachment points for these cameras, promoting the capturing of clear, stabilized footage.
For night expedition aficionados, integrating a powerful nightlight onto your visor can illuminate your path clearly, enhancing road visibility and overall safety.
• Importance of Regular Visor and Helmet Cleaning
To maintain optimum visibility while cycling, regular cleaning of your helmet and visor is non-negotiable. Biking elements such as dirt, sweat, bug splats, and fingerprints can drastically reduce the clarity on your visor, compromising your vision and safety.
Frequent cleaning helps in preventing any vision obstruction, ensuring you can focus all your attention on the road ahead. The University of Connecticut's Cycling Safety page also emphasizes helmet visibility for overall road safety.
• Why Immediate Replacement of Damaged Visors and Helmets is Crucial
Accidents do happen, and cycling gear, no matter how robust, is no exception to damages. Visible signs, such as cracks, severe scratches, or dents on your helmets or visors are an indication for an immediate replacement. +
These damages do not only diminish the protective capacity of the gear but also expose the cyclist to serious health hazards. This makes swift replacement important for every cyclist to ensure they always have reliable protective gear.
• Safe Storage for Detachable Visors
Once you have detached your visor from the helmet, proper storage is key to maintaining its longevity and performance. Consider investing in a dedicated storage bag or case designed to keep your visor safe from scratches, warping, and dust accumulation.
These cases often feature a soft interior and sturdy outer shell that's purposed to prevent any accidental damage and ensure your visor remains in top-notch condition while not in use.
• When to Skip the Cycling Visor
While visors offer numerous benefits, they may not be necessary or advisable in all cycling situations. In scenarios such as road cycling and competitive cross-country mountain biking, a visor might not be the ideal gear choice. While road cycling, the visor may restrict your field of vision leading to safety issues.
In competitive cross-country cycling, the purpose of the visor, which is to protect your face from falling debris, may not be needed. In these cases, wearing cycling glasses could be a more suitable option.
In conclusion, while a cycling visor offers a plethora of safety benefits and accessory compatibility, its usage and care should be exercised with prudence and appropriate situational judgment.
Enhancing Ride Experience with Mountain Bike Helmet Visors
– Importance of Visors on Mountain Bike Helmets
A key component of a mountain bike helmet is the visor. Besides keeping debris, rain, or the sun out of your eyes, visors on mountain bike helmets can help to reduce wind resistance and promote aerodynamics.
This can greatly enhance your riding performance and experience. In essence, the presence of visors allows riders to maintain an optimal aerodynamic position.
– Adjustable Angle of Helmet Visors
The effectiveness of a visor greatly relies on its adjustability. The sun's position in the sky can greatly vary throughout the day, thus affecting your visibility as you ride. By adjusting the angle of your visor, it becomes a crucial tool in blocking sun rays and improving visibility in different lighting conditions.
Playing with the angle of your visor will enable you to find the best position for optimal sunlight blockage, making your ride safer and more enjoyable.
– Visor Design and Anti-Fog Coatings
Certain environments or weather conditions may cause your visor to fog up. This can particularly be troublesome in humid or cold weather conditions. To counter this nuisance, some visors are specifically designed with anti-fog coatings or vents.
These implementations assist in keeping your field of vision clear, offering comfortable and hassle-free rides even in challenging conditions.
– Material and Durability of Visor
When purchasing a mountain bike helmet, the material and durability of the visor warrant serious consideration. Polycarbonate is one such material commonly used in visor construction, given its high strength and lightweight.
A visor made from these materials not only offers enhanced protection but also stands up against the test of time.
– Ventilation and Your Mountain Bike Helmet
Ventilation is a critical aspect to consider when choosing your helmet and visor. Adequate airflow is key to dissipating heat and keeping you cool during your ride; thus, a well-designed visor should not obstruct this process.
Instead, the visor design should promote efficient cooling, enhancing the ventilation of your helmet and, subsequently your comfort.
– Compatibility with Eyewear
Some riders may require glasses or goggles while biking, either for vision correction or added protection. It is essential to choose a helmet visor that is compatible with your eyewear. This will prevent discomfort or fitting issues that could distract your concentration and hinder your performance while riding.
– Regular Maintenance of Your Visor
Regular maintenance is important to ensure your visor provides consistently optimal visibility and safety. This includes cleaning your visor to remove any debris or dirt that could obstruct your view.
Additionally, any visible damage or wear and tear on your visor warrants a replacement to ensure continual protection and performance.
– The Right Gear for Your Cycling Activities
The type of helmet you choose greatly depends on your cycling activities. For mountain biking and off-road cycling, a helmet with a visor is often the optimal choice as they provide protection from outdoor elements.
The UC Davis Safety Services recommends this, especially for challenging terrains. However, road cyclists often prefer unobstructed views and opt for separate glasses or goggles for eye protection.
• In Summary
A visor on a mountain bike helmet is more than just an accessory. It provides safety, protection from elements, improved visibility, and added comfort for riders.
Choosing the right visor and helmet combination to suit individual preferences and activities is crucial for optimal usage and enjoyment of mountain biking. It's always essential to shop around, read reviews, and try out different models before making your final decision.
The Need for Visors in Mountain Biking
Mountain biking is a thrilling but challenging sport. The nature of the sport involves biking on single narrow tracks, often lined with low-hanging tree branches. Going without proper protection may lead you to run into these branches, causing potential damage and loss of balance.
• The Risks of Riding in Bushy Areas
Navigation through bushy areas and narrow hill roads can be especially troublesome. Riding without a visor often requires one arm to maintain branches in front of your face. This diverts focus from the biking activity and increases the chances of accidents and loss of balance.
• Challenges in Tough Weather Conditions
Mountain bikers possess the spirit of accepting tough weather conditions like heavy rain or snow. It's an exhilarating experience, but at the same time, it raises the requirement of helmets with visors. Visors are essential for protecting the head and eyes from unpredictable weather elements.
• Protection During Races
In racing situations, bikers encounter various challenges like dirt, mud, or snow kicked up by the rider in front. A visor is valuable in such scenarios as it protects the face from these particles and ensures seamless focus on racing.
• Types of Visors for Mountain Biking
When it comes to visors for mountain biking helmets, they are primarily of two types – built-in visors that are permanently attached and detachable visors that can be easily changed according to different weather conditions or preferences.
• Factors for Choosing the Perfect Visor
When looking for a mountain biking helmet with a visor, several factors should be considered. Adjustability, material durability, compatibility with eyewear, and ventilation are key to ensuring optimal usage and comfort.
• Enhanced Safety with Visors
A mountain biking helmet with a visor brings many safety benefits. It shields your eyes from flying debris and rocks, protects your face in case of falls or impacts, and blocks harmful UV rays. The visor is a key instrument for safety and protection during your adventurous rides.
• Improve Comfort with Visors
Aside from its safety benefits, a visor also improves comfort for the rider. It minimizes glare and reflection, protects from wind and rain, and prevents fogging to maintain clear vision.
• Making the Decision
Using a visor at all times vastly depends on personal preference. However, considering the elevated safety and protection it offers, it is generally recommended for mountain bikers.
• The Right Visor for You
An ideal visor for mountain biking depends on the cycling activities, riders' specific needs, and compatibility with equipment such as glasses or goggles. It is important to choose a visor that caters to your specific needs.
• The Importance of Maintenance
Regular maintenance of your biking gear is critical, as this includes cleaning the visor and replacing it when needed. This ensures optimal visibility and safety while mountain biking.
A helpful resource for visor maintenance is available on the official National Park Service site, which contains guidelines for keeping equipment in optimal condition.
Remember, safety, comfort, functionality, and reliability should be your main criteria while selecting a visor for your mountain biking adventures. After all, a good visor can truly enhance your riding experience and make your mountain biking adventures more enjoyable and secure.
The Importance of Helmet Visors for Mountain Biking
As an experienced mountain biker, I cannot emphasize enough the importance of having a visor on your helmet. Specifically for mountain bikers, visors serve several important purposes.
• Visors Offer Crucial Protection
Helmet visors provide protection from a myriad of elements you may encounter while biking. This includes the sun's harmful rays, which can cause glare and obscured vision, potentially leading to accidents.
A helmet visor can effectively shield your face from these rays, ensuring you have a clear vision as you navigate tricky terrains.
But shielding from sun rays is just the beginning. The visor also serves as a barrier against the rain, mud, and dirt that could be kicked up by the rider in front of you. On narrow single tracks frequented by mountain bikers, they protect against branches and other obstacles.
• Helmets and Aerodynamics
In contrast to mountain biking helmets, road bike helmets typically do not have visors. Why? The purpose of road biking is often speed, and these helmets prioritize aerodynamics to achieve that. Furthermore, in the event of a crash at high speed, visors can potentially hinder the rider.
Mountain biking accidents, on the other hand, usually involve unpredictability, such as jumping or falling. In these scenarios, visors are unlikely to cause harm and could even increase protection.
• Variety of Visors
What I find great about mountain bike helmets is that a variety of visor types are available to suit individual needs. There are fixed visors, adjustable visors, and detachable ones.
Fixed visors are permanently attached to the helmet for sturdy protection. While they don't move, they offer reliable protection from branches and the elements.
Adjustable visors allow flexibility. You can move them up or down to block the sun based on their position.
Detachable visors cater to riders who prefer to remove the visor when it's not in use. Each type has its advantage, and you can decide which best suits your style of riding.
• The Method of Attachment
Visors can be attached to helmets in various ways: screw-on attachments, snap-on, or molded-in. Screw-on visors are more durable and can withstand impact. They are my preference because of their resilience.
Snap-on visors, which are less secure, are commonly used for children's helmets.
Molded-in attachments are usually for fixed visors, which prevents them from moving unnecessarily.
• The Length of the Visor
The length of your visor depends on your preference and specific needs. Longer visors provide more protection against the sun and other elements. But note they can obstruct your vision while climbing.
Fixed, shorter visors generally don't obstruct vision. And adjustable visors offer the most flexibility in this regard.
• Replacing Visors
Visors can be readily replaced if they break off. You can find spare visors online or in a bike store. And contrary to some misconceptions, having a visor on a mountain bike helmet doesn't make it unsafe in a crash. The visor is designed to disengage before causing any head or neck damage.
• My Recommendation
From my experience, I recommend always wearing a visor while mountain biking, particularly for trail riding, enduro, or downhill. They provide protection against the sun, dirt, mud, branches, and other elements.
Reputable helmet brands understand this, and that's why visors have become an integral feature in helmet design.
For further reading and research, the International Mountain Bicycling Association is a helpful resource. This non-profit educational association focuses on creating, enhancing, and preserving trail opportunities for mountain bikers around the world.
Their website provides helpful resources and guidelines for all things related to safe and responsible mountain biking.
The Significance of Visors on Mountain Bike Helmets
• The Crucial Role of Visors in Safety
Mountain biking involves facing a variety of terrains and weather conditions. Navigating these challenges requires a keen sense of vision, which can be significantly enhanced by the use of visors on the biking helmet.
From loose rocks to protruding branches, a multitude of obstacles presents a danger to mountain bikers. As an experienced rider, I can affirm that helmet visors play a significant role in mitigating these potential hazards.
According to the National Safety Council, mountain biking ranks among the sports with the highest risk of head injuries. Hence, the use of helmets with a visor is strongly recommended.
• Protection from the Sun and Weather Conditions
In addition to offering protection against physical dangers, visors safeguard riders from the sun and inclement weather conditions. The visor acts as a shield, reducing exposure to harmful UV rays that can impair the cyclist's vision and may cause long-term damage to the eyes.
Rain, snow, or even strong winds can also hinder a rider's vision. With the added safety feature of a helmet visor, these issues are significantly diminished, leading to a more comfortable and safer riding experience.
• The Ability to Prevent Obstructed Vision
Another benefit associated with helmet visors is their ability to prevent objects and elements from obstructing the rider's vision. The visor acts as a physical barrier, reducing the chances of debris, dust, or even flying insects disrupting the rider's focus.
• Types of Visors: Built-in and Detachable
There are typically two types of visors: built-in and detachable. Built-in visors are a permanent part of the helmet. You cannot remove them. Still, they are sturdy and can withstand impacts effectively.
On the other hand, detachable visors offer versatility to riders. These types can be removed or adjusted according to the rider's requirements or external environmental conditions. As per my experience, detachable visors are excellent for riders who like to adapt their gear to their environment.
• Selecting the Right Helmet with a Visor
Choosing the right helmet with a visor requires consideration of your biking habits and conditions. Here's what I would recommend:
For high-speed downhill riding where there is a higher risk of impacts with low branches or other obstacles, a full-face helmet with a sturdy integrated visor is the best choice.
On the contrary, cross-country or recreational riders might find a helmet with a detachable or adjustable visor more appropriate, allowing them to adapt the helmet to varying conditions.
• A Word of Caution: Drawbacks of Visors
While we have discussed the many benefits of helmet visors, they do have a few potential downsides that should not be overlooked. First and foremost, poorly designed visors can obstruct the vision of the rider if they are not correctly positioned or if they are too large.
Secondly, the addition of a visor adds weight to the helmet, which might be a drawback for riders focusing on speed or endurance over long distances. From my experience, the benefits far outweigh the minor inconveniences, especially when considering the potential safety they provide.
• A Personal Preference
At the end of the day, the need for a visor comes down to the rider's personal preferences and cycling activities. Some riders might find them unnecessary, while others like me can't imagine hitting the trails without one.
All the factors discussed should be weighed when considering whether to opt for a helmet visor or not. Remember, safety should always be the primary concern when making this decision.
• Types of Visors on Mountain Bike Helmets
Many mountain bike helmets are equipped with various types of visors. These include screw-on, snap-on, and molded-in visors. Each type carries its unique benefits and considerations.
Snap-on visors offer the advantage of easy removal and reattachment. This type is popular for its convenience, especially among riders who often switch between shaded and sunny areas.
On the other hand, screw-on visors are secured by screws, providing a more secure and stable option. This type is recommended for more intense biking environments where the visor may be subjected to hard impacts and strong winds.
Molded-in visors are an integral part of the helmet. They offer potentially superior aesthetics and are less likely to become detached or damaged. However, their fixed position may not suit all riders or conditions.
• Customising Mountain Bike Helmets with Visors
For riders who wish to personalize their helmets, various attachments can be added, including self-adhesive and Velcro attachments. These enable users to easily add or remove visors suited for specific conditions or to match their personal style.
For instance, some riders may favor a specific color or design to reflect their personality or perhaps choose a wider or narrower visor depending upon their riding environment and weather conditions.
• Visor Length Distinctions
Helmet visors come in different lengths, varying according to the rider's preference and environmental conditions. Longer visors offer more sun protection, which can be beneficial for riders often venturing into sunny or reflective environments.
However, these can potentially limit visibility, especially when riding in a crouched position. Hence, it is crucial to balance protection and visibility when selecting the visor length.
• Pros and Cons of Visors on Mountain Bike Helmets
Visors provide numerous benefits to mountain bikers. For instance, they can effectively block sun glare, enhancing visibility and reducing eye strain on sunny days. Additionally, they help shed water away from the rider's face in rainy weather.
However, visors also have their drawbacks. They may catch branches or flying debris, which could cause an abrupt stop or loss of control.
Furthermore, they can limit visibility when riding in a crouched position, especially with longer visors. Riders need to assess these factors based on their typical riding conditions and practices.
• Mountain Bike Helmet Options
Mountain bikers are spoilt for choice when it comes to helmet options. Traditional helmets with visors are popular for their balance between protection and ventilation.
Full-face helmets provide more comprehensive protection and are ideal for downhill riding or more intense trails. However, they tend to have less ventilation compared to other options.
Half-shell helmets, with their open-top design, offer enhanced cooling. Perfect for slower climbing segments where overheating can be a problem.
• Helmet Fitting and Safety Considerations
A paramount rule for helmet shopping is ensuring a proper fit. Riders are encouraged to physically try on helmets in-store to evaluate the fit and comfort level before purchasing. A poorly fitting helmet can compromise safety and lead to discomfort during rides.
Additionally, riders should consider investing in helmets with MIPS (Multi-directional Impact Protection System) technology. This technology, developed by brain surgeons and scientists, enhances protection by reducing rotational forces that can cause brain injuries when a cyclist crashes.
This meticulous selection process ensures safety standards are not compromised, providing additional peace of mind whenever you hit the trails.
• The Dangers of Visors on Road Bike Helmets
The use of bike helmets in cycling is almost universal, given the crucial role they play in protecting riders from serious injuries. However, the inclusion of visors on road bike helmets presents a safety risk, a controversial stance that invites deeper reflection.
• The Drag Factor
An underappreciated aspect of visors is their potential to cause drag. For cyclists, maintaining optimal speed and momentum on the road is vital.
However, visors can create aerodynamic resistance, impairing a cyclist's ability to maintain or increase their speed. This seemingly minute consequence can have significant implications during competitive road races.
• Visor Uses in Different Cycling Environments
It is important to distinguish between different cycling environments. Typically, visors are more beneficial during off-road or mountain biking.
Trails and rough terrains present unique challenges, such as mud, gravel, and low-hanging branches and foliage. In such circumstances, a visor provides a sturdy shield against these potential hazards.
By contrast, open-road cycling seldom poses such threats. Hence, the protective element of the visor is rendered moot, and the resultant drag becomes a clear disadvantage.
• Vision Impairment By Visors
The issue of obstructed vision through a visor is a significant concern. A cyclist's field of view is already somewhat compromised due to the helmet's structure. Adding a visor further impedes their ability to see peripheral objects and respond quickly to unexpected hazards, a crucial requirement for safe road cycling.
• Alternatives to Helmet Visors
Fortunately, effective alternatives to visors exist exclusively for sun and debris protection. Polarised cycling sunglasses are an excellent choice, as they provide comprehensive UV protection and effectively block out dust and debris without impeding the wearer's vision.
Similarly, cycling caps fitted under the helmet can shield riders from the sun's glare as per desired.
• A Look Into Helmet Safety Standards
In the realm of cycling safety, key establishments such as The Snell Group and The American National Standards Institute (ANSI) are pivotal. These institutions have developed stringent safety standards for bike helmets, guiding manufacturers in ensuring rider safety.
However, their guidelines do not mandate the use of visors. These standards underline the primary role of a helmet – to protect the cyclist in case of a fall or collision, not necessarily from environmental elements. For more information, you can visit ANSI's bicycle helmet standards guidelines.
• Helmet and Visor Laws in the United States
Across the US, state laws vary regarding helmet use for cyclists. While several states mandate helmet use, they do not enforce the use of visors. This underlines the notion that visors are viewed as optional accessories, not essential safety devices.
• Balancing Safety and Performance on the Road
It goes without saying that donning a helmet is paramount to a cyclist's safety. However, the use of visors on road bike helmets is debatable. Given the concerns raised pertaining to the creation of drag and potential vision impairment, the use of visors appears to do more harm than good on the open road.
From my own experience as a cyclist, the cons seem to outweigh the pros when it comes to using visors during standard road cycling. As a recommendation, leaving the visor at home and opting for cycling sunglasses or a cap instead can allow for both better performance and safety on the road.
Consider these findings the next time you prepare for a ride. Cycle safe!
The Significance of Eye Protection for Mountain Bikers
Mountain biking is an exciting yet strenuous outdoor adventure. Given the challenging and unpredictable terrain, mountain bikers are vulnerable to several external factors that can impede vision or even cause injury. Protecting your eyes while riding becomes primordial. Here is where the role of a visor becomes pivotal.
• A Visor Curbs Glare and Enhances Visibility
Have you ever tried navigating your way with the sun directly in your eyes? If so, you'd know the uncomfortable and harmful experience it can be. When riding, it's essential to have a clear line of sight.
A visor on your helmet can block sunlight, minimize the glare and save you from the struggle of squinting. This improved visibility becomes particularly helpful when taking on rugged terrains, elevating your overall riding experience.
• Visor as a Shield from Debris
Mountain biking throws numerous challenges, one of which includes warding off dirt, dust, and flying debris that can easily get into your eyes.
Without proper protection, the chances of irritation or even injury multiply manifold. A visor can act as a shield, significantly reducing the probability of any foreign substance irritating your eyes.
• Weather-Proofing Your Eyes with a Visor
Mountain biking often demands riding in various weather conditions, including harsh sunlight, rain, snow, or even hail. Wearing a visor can arm you against these adversities. It saves your eyes and faces from taking a direct hit from adverse weather conditions.
• Battling Sweaty Forehead Situations
Intense physical activities such as mountain biking lead to excessive sweating, particularly around the forehead. Sweat dripping into your eyes can blur your vision. A visor helps prevent this situation, securing a clear line of sight.
• Choosing Between HelmetMounted Visor and Visor Caps
When looking for a visor, you basically have two choices: a helmet-mounted visor or visor caps. Each comes with its unique set of advantages and limitations.
– Helmet-Mounted Visor: An All-in-One Solution!
Integrating a visor with your helmet frees you from buying extra gear. You can easily adjust it and securely fasten it for maximum protection. However, the adjustability options are limited, particularly for the angle of protection. (Remember, your visors compatibility with your helmet model is crucial.)
– Visor Caps: Freedom to Adjust!
Contrarily, visor caps liberate you from the limitations of angles, allowing greater range for adjustments, thanks to their independent nature. They also provide ventilation and help with temperature regulation.
Plus, they come as versatile gear for various other outdoor activities, not just mountain biking. However, comfort with visor caps might be compromised if the cap doesn't fit well under the helmet. And yes, you may have to spend extra on buying it.
The Benefits of Visors on Mountain Bike Helmets
• Enhanced Sunray Protection
One of the most pivotal aspects of a mountain bike helmet is the visor. It serves multiple purposes, including shielding riders from the harsh rays of the sunlight. Direct sunlight can hamper the vision of the rider, thus increasing the risk of accidents. However, with a visor attached to the helmet, riders can maintain optimal visibility while on the trail.
• Raindrop Defense
Rain is something you often cannot avoid while mountain biking. But thanks to the visor on mountain bike helmets, riders receive abundant protection from raindrops. It makes the overall mountain biking experience much more comfortable during wet weather situations by preserving clear sight lines.
• Barrier Against Dirt and Mud
Mountain bike helmet visors play a crucial role in acting as a dirt and mud barrier. Dirt and mud can often obscure a rider's vision when riding behind other bikers. Thanks to the visor, such obstructions are minimized, thus enhancing safety on the trail.
• Protection from Low Hanging Branches
Biking on narrow tracks often exposes riders to potential harm from low hanging branches. The visor, therefore, serves a significant role in absorbing the impact of the branches, thus conserving rider safety.
• The Glasses Dilemma
While some bikers may resort to wearing glasses for similar protective measures, glasses may darken the rider's viewpoint and interfere with the rider's ability to see clearly. The visor provides the same benefits without these drawbacks.
• Mountain Biking Vs. Road Biking
Dynamics differ in various forms of biking. For instance, road bike helmets lack visors owing to the difference in the type of crashes encountered compared to mountain biking. This distinction emphasizes the importance of visors in mountain biking.
• Variety in Visors
Mountain bike helmets are designed with a variety of visor types to suit a rider's needs. These include fixed, adjustable, and even detachable options, giving riders the freedom to choose as per their preferences. You can learn more details about the different types of bike visors at HelmetLab.
• Attaching a Visor
There are multiple methods through which visors can be attached to helmets: screw-on, snap-on, or molded-in. Each has its unique set of advantages and disadvantages, so you can choose accordingly.
• Length Matters
The length of a visor is a factor of personal preference. Longer visors provide more protection but might obstruct the rider's view, particularly during climbs. Conversely, shorter visors offer less protection but better visibility.
• Easy Replacement of Visors
No need to worry if a visor breaks off – these components are replaceable. By ensuring that you have a spare visor handy, you are never caught off-guard on the trail.
• Safety and the Visor
Contrary to some misconceptions, having a visor on a mountain bike helmet does not make it unsafe. In fact, visors are designed to break off during a crash to prevent harm to the rider, ensuring your safety remains a priority.
• Visors: An Essential Accessory
Many biking experts agree – a visor is an essential accessory for different types of mountain biking. It's especially recommended for trail riders, enduro riders, and downhill riders who face varying environmental challenges. The visor helps navigate these challenges efficiently, fostering a safer and more enjoyable biking experience.
Evolution of Mountain Biking Helmets
Over time, helmets for mountain biking have undergone significant changes to offer enhanced protection and safety. Advancements in technology and design have culminated in the modern mountain biking helmet, boasting features like visors, diverse structural types, and state-of-the-art safety technologies.
• The Utility of Visors for Safety and Performance
An integral component of mountain biking helmets, the visor serves multiple purposes. For the most part, visors are designed to block sunlight, thereby reducing glare. This added facet enhances the rider's ability to see clearly ahead, potentially reducing the risk of accidents.
Moreover, the visor's robust design also acts as an added layer of protection for the rider's face. During a fall, the visor absorbs some of the impact, safeguarding the face and head.
Another advantage of helmet visors is their zero-impact on biking performance. Despite being an add-on, these visors do not cause wind drag, and thus, do not hamper the rider's speed.
• Diverse Visor Types: Enhancing the Riding Experience
Mountain biking helmets feature various visor types. Among them, snap-on visors, screwed-on visors, and molded-in visors stand out. These visor categories cater to diverse rider needs, preferences, and helmet types.
Riders looking to equip their existing helmets with a visor can do so using self-adhesive or Velcro. Personalization of the visor's length is also possible, allowing riders to strike a balance between sun protection and visibility.
• Possible Drawbacks of Helmet Visors
While visors significantly enhance functionality and safety, they aren't without their downsides. Depending on your riding style and surroundings, a visor is often prone to catching branches. Furthermore, they can inadvertently allow bugs to get inside the helmet. At times, visors may also limit visibility, especially for those unaccustomed to wearing them.
• A Diverse Range of Mountain Biking Helmets
There are diverse choices when it comes to types of mountain biking helmets. Traditional helmets typically come with visors attached. Full-face helmets offer added protection and are commonly used for downhill riding. For those seeking better air circulation, half-shell helmetswith their boosted ventilation featuresare an excellent choice.
• Helmet Selection: Striking the Right Balance
Securing the right fit for your mountain biking helmet is paramount. A well-fitted helmet ensures comfort on long rides and contributes significantly to rider safety.
Furthermore, it's worth considering investing in helmets featuring MIPS (Multi-Directional Impact Protection System) technology, whose benefits are discussed in this Stanford university report. This added layer of protection reduces the risk of head injury in oblique impacts.
• Assessing Cost-Effectiveness
When it comes to safety and comfort, no price should be deemed too high. However, a reasonable budget for a quality helmet hovers around the range of $80 to $100. The cost is well justified, considering the importance of skull protection during high-risk mountain biking.
• Enhanced Transition from Sun to Shade with Visors
Visors provide a smoother transition from bright sunlight to shade than traditional goggles. This ability to smoothly transition is especially vital when biking, as sudden shifts in lighting can momentarily disorient riders, potentially causing accidents.
• Protection Against Mud Splashes and Debris
Another benefit of visors is their effectiveness in shielding the face from mud splashes and debris on wet, muddy trails. Riders trailing others can often get splashes of mud flung into their faces. Visors are excellent in preventing such instances, keeping the rider's vision unobstructed and clear.
• A Hands-Free Solution to Trail Obstacles
Oftentimes, riders need to maneuver leafy branches and trail obstacles out of their way using their hands. Visors eliminate this need, forming a physical barrier between the rider and such obstacles. This allows riders to maintain their focus on the trail.
• Enhanced Focus on the Trail
By safeguarding the vision from obstructive elements, visors enable riders to concentrate their attention on the trail and deftly avoid obstacles. This not only makes the ride smoother but also significantly enhances safety.
• Mitigating Impact during Falls
In the unfortunate event of a fall, visors help redistribute the impact, potentially shielding the face and heads from severe damage. By taking up a fraction of the impact force, visors can be instrumental in preventing critical injuries.
• Built-In vs Detachable Visors
Helmet visors come in two varieties: built-in and detachable. Built-in visors can be adjusted for height and distance. However, they may offer less protection in rougher conditions. Full-face helmets have built-in visors that deliver additional protection for the lower face and chin.
Detachable visors, on the other hand, provide more flexibility, wider coverage, and superior protection during adverse weather conditions and crashes. These visors allow riders to select an appropriate size for their head and afford added durability.
• Compatibility with Other Protective Gear
Visors can be easily modified to accommodate goggles. Many riders prefer coupling these two, benefiting from a snugger fit and heightened protection. Additionally, visors can be used to append accessories such as goggle clips, POV cameras, and nightlights.
• Considerations for Road and Competitive Biking
While visors provide several benefits, they may obstruct vision on the road and potentially cause more harm if the rider falls and the visor drags on the pavement. On competitive cross-country mountain biking trails, visors can turn clunky and affect aerodynamics, which can slow down the rider.
• Proper Maintenance of Visors
To ensure the effectiveness of visors in protecting the rider's vision and face, proper care and maintenance are crucial. Over time, visors may get scratched or damaged, impairing their function. Regular cleaning and timely replacements are necessary to maintain optimal protection.
As a seasoned rider, I strongly recommend regular visors checks and cleaning. This simple step can significantly extend the lifespan and effectiveness of your visor. For more detailed instructions on visor maintenance, check the resource provided by Helmets.org, a non-profit organization dedicated to helmet safety.
The ultimate benefit of a visor is its ability to deliver enhanced protection and comfort while cycling. Whether built-in or detachable, choosing the right visor can dramatically improve your riding experience. Just remember to maintain it properly and replace it when necessary to keep these benefits intact.
Bike Helmet Visors: Comprehensive Guide to Varieties in the Market
• Helmets & Their Visors: The Connection
Bike helmets and visors are integral for a safe and smooth biking experience. One such crucial element, the helmet visor, can dictate your performance and safety quotient during your rides. Thus, understanding the specifics of different bike helmet visors is indispensable.
• Decoding the Variety of Bike Helmet Visors
The world of bike helmet visors is incredibly diverse. The market boasts an array of visors compatible with various helmet models. Enlisted here are a few of those models for which you can source visors without a hitch:
4Forty
Avenue
Daily / Daily Jr
Full-10
Full-9
Sanction
Sidetrack II
Sixer
Super 3R / 2R
Super DH
Super Air / Super Air R
Trace
Transfer
Noteworthy, there exist as many as 21 significantly different bike helmet visors available in the market. A wide selection for different riding requirements, styles and budgets.
• Choosing the Right Visor: A Matter of Preference and Needs
Your chosen visor should conform to your biking needs, aesthetic preferences, and the specifications of your helmet model. Making an informed decision can significantly enhance your overall biking experience.
• Dive into the Major Types:
Below are the primary types of visors you can avail of for enhancing your biking experience:
– 1. Full Face Visors
Full-face visors like those available for models like Full-10, Full-9, Super 3R / 2R, among others, give a broad and clear vision with complete face protection.
– 2. Mountain Bike Visors
Mountain biking requires specific visors that can provide optimum protection and visibility during challenging conditions. Helmets like 4Forty and Sixer come with visors that offer additional protection from debris and sun rays.
– 3. Road Bike Visors
Road biking generally requires a narrower field of vision. Helmets like Avenue or Trace can be paired with visors that limit excess wind and sun glare without hampering adequate visibility.
– 4. BMX Visors
BMX biking often necessitates a combination of protection and style. In this category, helmets like Sanction and Super DH come with trendy and protective visors which are either built-in or removable.
– 5. Adventure Cycling Visors
Lastly, for cycling adventure enthusiasts, helmets like Sidetrack II and Super Air / Super Air R offer sturdy and flexible visors that provide maximum protection and visibility.
• Knowledge is Power: Educating Bikers for Better Decision Making
Comprehending the different types of helmet visors indeed contributes to making an informed and beneficial purchase. Remember, the purpose here isn't to overwhelm you with the variety but to enhance your understanding of the options, thereby aiding your selection process.
• Ensuring Safety: The Role of Institutions
Various institutions like Consumer Reports (.org) engage in testing bike helmets and their visors for safety standards. This valuable information can be a great tool when deciding on the visor that suits you the best.
• Trust your Instincts: Personal Recommendations
In my experience as a biking enthusiast, I would highly recommend evaluating your individual requirements, helmet specifications, and then aligning them with the available visor options.
To sum up, regardless of whether you're a seasoned pro, an off-roading daredevil, or a daily commuter, there's a perfect bike helmet visor waiting for you out there. Happy biking!
• UPF50+ Protection From the Sun
The Cycling Classic helmet visor offers top-tier sun protection, with a sun protection factor (SPF) of UPF50+. This makes it perfect for long summer rides in the middle of the day, when the sun's rays are the strongest. This high SPF reduces your chances of getting sunburned, and with consistent use, reduces your chances of long-term skin damage. According to the Skin Cancer Foundation, a UPF50+ sun protection rating blocks out about 98% of harmful UV rays. For more information on sun protection and why it's crucial, visit the Skin Cancer Foundation.
• Helmet-Compatible Design
Installing the visor on your helmet is a simple process that does not require any alterations to the helmet. The design is also free from sticky adhesives that could potentially damage your helmet or leave a residue. Its versatile design is compatible with both traditional and more rounded helmets, ensuring most cyclists can enjoy its benefits.
• Ventilation Support
One remarkable feature of the visor is that it promotes airflow. It doesn't obstruct the helmet vents, keeping your head cool during rides. Feeling the wind flow through your helmet is an underappreciated luxury in warm weather.
• Adjustable Vision and Glare Protection
Configuration for forward visibility is a breeze with the visor. Its adjustable feature ensures that you maintain your line of sight when you're out riding, while simultaneously preventing unwanted glare from the sun.
• Vision Safety System
The visor comes with a front strap that eliminates any possibility of vision impairment. Along with that, there is an adjustable rear brim height that is perfect for those who wear backpacks or utilize mirrors while cycling.
• Great Stability Even In Windy Conditions
The brim of the visor is reinforced to offer extra stability, even in windy conditions. It can withstand wind forces reaching up to 25 mph, preventing any unwanted bouncing or flapping when you're riding.
• Comprehensive Sun Protection
It gives you full sun protection extending to your neck. The visor contours to 4 at the rear, shielding these exposed areas from harmful UV rays.
• Lightweight and Water-Resistant
Despite offering so many benefits, the visor is lightweight, weighing approximately 5 ounces. This ensures it doesnt add a significant weight to your helmet. It is also water-resistant, providing protection even on rainy days.
• Easy Maintenance
You don't have to stress about cleaning it. It can be easily hand-washed then hung out to dry, ensuring it's ready for your next ride in no time.
• Universally Fitting Design
With a one-size-fits-most design, the visor fits helmets with outer circumferences of between 26 and 32. This ensures that, despite the model of your helmet, the visor will likely be compatible.
• Available in Five Colors
The visor is available in five colors: Gray, Red, Blue, White, and Fluorescent Yellow. All of these come with a comforting black underbrim.
• Compatibility with Helmet Mirrors
Cyclists who own helmet mirrors will also find the visor to be a physical charm. The visor is designed to work smoothly with helmet mirrors, and mirrors are often recommended to enhance vision while using this visor.
• Easy to Understand
The visor is pictured on a helmet but doesn't come with the helmet itself. However, its installation process is rather straightforward and comes with comprehensive instructions.
As a seasoned cyclist, I highly recommend the Cycling Classic helmet visor for its convenience and protective qualities. It blends practicality, design, and comfort to give any cyclist an enhanced cycling experience.
• Final Thoughts and Recommendations
Based on my experience, if you frequently ride in areas with intense sunlight or glare, investing in a helmet with an integrated visor or a standalone visor cap can considerably improve your visibility and overall biking experience.
For those who enjoy biking in dusty or muddy conditions, I highly recommend a visor. It prevents debris from reaching your eyes, ensuring a safer ride.
Furthermore, if you're troubled by vision cloudiness due to sweating while biking, a visor can help keep the sweat out of your eyes.
Finally, for those who prefer riding in extreme weather conditions such as heavy snow or rain, a visor can offer much-needed protection against these elements.
For more valuable insights into mountain bike safety, check out this detailed guide available at the Centers for Disease Control and Prevention. Understanding the importance of safety, particularly eye protection, can make a significant difference in your mountain biking experience!