Why do mountain bike helmets have visors?
Almost all mountain bikers think about the visor on their helmet and the purpose of installing that. As a mountain biking enthusiast, I have looked for the answers independently and have come across some genuine resources.
Why do mountain bike helmets have visors?
Mountain bike helmets come with visors to ensure the safety of the rider. The visor will protect your face, and most importantly your eyes from getting damaged. Furthermore, it will protect you from the scorching heat of the sun. And last but not least, the visor acts as a guard against the dirt and sand.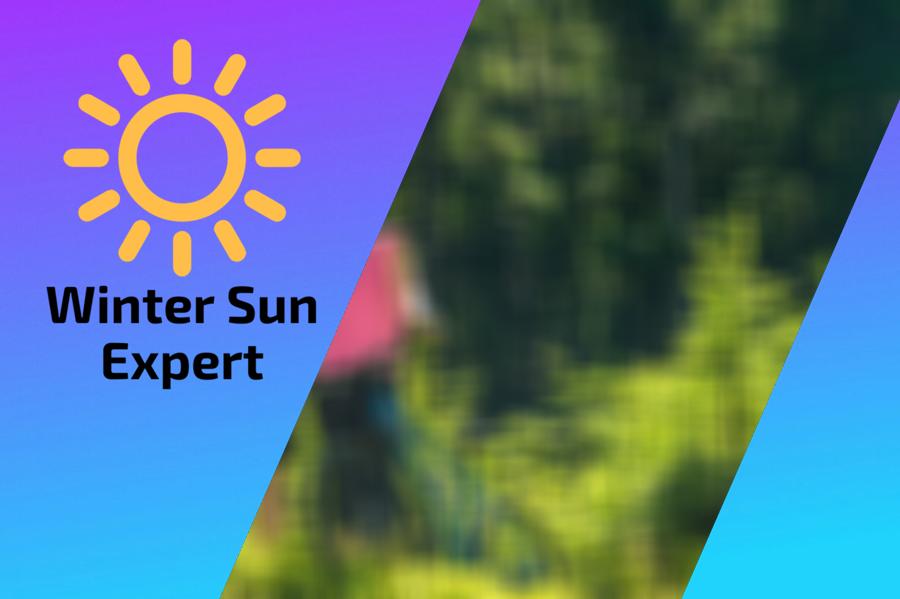 The basic features of mountain bike helmets are not so complicated. But, there are different types and shapes to choose from that can benefit you in your endeavors. Here's some detailed info on mountain bike helmets.
Why you need a visor on your helmet while Mountain Biking
There are many situations where having a helmet with a visor can give you a lot of benefits over conventional biking helmets. Let me give you some examples of it!
● Riding in Sunlight
If you love riding your mountain bike during sunrise or just before sunset, you know about the struggles faced because of the approaching sunlight. The sunlight interacts directly with your eyes at these times as the sun is at eye level. Most of the time, the sunlight blocks the rider's view and causes imbalance at unwanted times.  
But, with the help of the visor or goggles, the sunlight can be completely blocked along with the scorching heat. You can even ride directly towards or in the direction of the sun and be 100% confident about it.
Here you can find Mountain Bike Helmets with a visor.
● Single Narrow Tracks
Single tracks for riders are built to fit only one rider at a time. These trails are very narrow, and biking is too damn difficult on these roads. There are dirt, uneven surfaces, and tree branches everywhere on the track. Sometimes the branches can hit you in the face or interact directly with your eyes. On top of that, the dirt on the road can split up whenever there's a wind incoming.
The visor, installed on the helmet, can protect your face and eyes from tree branches while you ride on a single narrow track. The visor acts as a shield against all the low-hanging tree branches. When the rider is at a higher speed, these branches can work as a whip and pressure the rider's face.
It can result in much damage as the rider can lose balance. The visor can help keep the branches out during these times.
● Preventing Imbalance
Biking is tough on narrow hill roads and bushy areas. There are a lot of trees, and low-hanging branches stretched out through the whole path. It's a big risk for all types of riders to go through these areas at top speed. On top of that, if there's no visor, the rider has to maintain the branches with one arm stretched in front of his/her face and the other controlling the bike.
That can result in losing balance and accidents too. So, the visor works as a genuine shield against everything that can go wrong on a single narrow biking track.
● Tough Weather Conditions
Mountain bikers like to go off the charts and challenge their limits daily. They love to challenge tough weather conditions. Whether on a heavy rainy day or a snowy evening, mountain bikers would get their bike out and roam everywhere.
But biking is very tough in these bad weather conditions. The rain can easily get in the biker's eyes and hinder their sight. On top of that, rain and snow can damage the scalp if it comes in contact for a long time.
Having a helmet with a visor can help protect the head and, most importantly, the eyes of a mountain bike rider in bad weather conditions. The visor stretches out in front of the eyes to protect them from windy, rainy weather. Even when the rider is at top speed, the rain won't interfere with the rider's sight because of the visor. It keeps the eyes and scalp out of reach of rain and snow.
● Race and Dirt
You know how dangerous races can get if you love to race with your mountain bike. It solely depends on the weather condition. If the weather is hot, the rider in front of you will spill dirt all over your face with his tires.
If the weather is rainy or snowy, the rider in front will split up mud and snow at your face. You need complete protection against it to surpass the rider in front of you.
The visor will protect your face from the dirt, mud, or snow from the rider in front of you. During a race, it will work as a safety guard against all types of dust and dirt from the track or rider. You can focus on beating the other riders; meanwhile, your visor-enabled helmet can keep you safe.
Visor Specifications
There are many styles and shapes of visors out there in the market. Not all of visors are perfect for everyone. Different types of biking habits require different types of visors. But mostly, two different types of visors are widely popular among bikers.
Here you can find Mountain Bike Helmets with a visor.
● Built-in
The built-in visors are permanently sealed with the helmet. These types of visors are not that stretched out. But they offer enough protection from the sun and rain. But this is probably not a good option if you're a single-track enthusiast who loves to challenge the weather.
Built-in visors are typically made for general mountain bikers who love to roam outdoors on occasion.
These visors have another reason to be short-sized. If you face any accident and crash land, the visor will protect your head. If the visor was too long, it could break and damage your skull or eyes instead of protecting it. Remember, these visors are tightly attached to the helmet and can't be removed. 
● Detachable
The helmets with detachable visors come with a world of possibilities. They come in all shapes and forms to keep riders safe according to their needs. You can easily remove them or attach them anytime you want to.
These visors are typically much wide shaped than built-in visors. They are made to provide ultimate protection against tree branches, dirt, and bad weather conditions. 
While built-in visors don't allow you to ride during tough weather, detachable visors will easily allow that. On top of that, you can even ride without the visor when you're just roaming around the neighborhood.
Plus, if you face an accident and fall off your bike while wearing a detachable visor helmet, the visor will pop right off at impact. This will keep your head safe.
Should you use a Visor At All Times?
The most common question among mountain bikers is whether you always need to use a visor. Well, there's a good amount of debate among professional bikers on this particular topic. Let me explain it to you!
Using a visor has a lot of advantages, as I've discussed above. On single and narrow tracks or rough terrains, your head and face need protection from a visor. You can't simply ride your bike smoothly without it. Though it will affect and narrow your vision, it will eventually save your face and from countless accidents.
But if you're riding in heavy traffic or just in your calm neighborhood, there's no need for a visor. The visor will lessen your sight and hinder your performance on busy roads. On top of that, you will face difficulties looking at cars or traffic lights at night if you have a visor attached.
There's always an exception in everything; for visors, it's cross-country mountain bikers. They tend to travel faster and lean down while riding fast. This boosts their speed and gives them more control over their bikes. In this situation, you don't need visors, as your normal helmet will give you the protection you need while riding.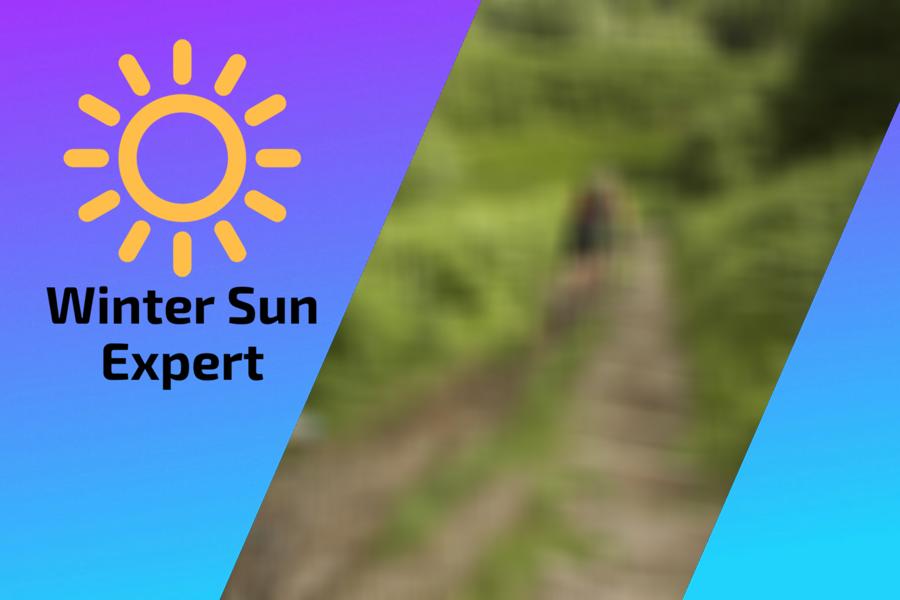 The Perfect Way
To get the most benefit from your helmet visor, wear it efficiently. Put the helmet on and keep it at an angle so the visor extends beyond your nose. The visor should extend more than an inch away from your nose. Here you can find Mountain Bike Helmets with a visor.
Wearing the visor on your forehead will eventually decrease your sight and hinder your performance. It will give you less protection and increase the risk of accidents. So wear your helmet the way you feel comfortable, and remember to keep the visor stretched out in front.
Purpose of Visors on Mountain Bike Helmets Explained
• Safety and Protection from Hazards
The primary reason mountain bike helmets incorporate visors is to enhance overall safety and rider protection. Mountain biking exposes the cyclist to various potentially hazardous elements, such as branches, rocks, and dirt, that could cause harm to the rider's face or eyes.
A visor on a mountain bike helmet effectively shields the rider from such debris, ensuring that their vision remains unobstructed, allowing them to focus on the trail ahead.
Additionally, the visor can protect the rider's face from injuries in a fall or impact. It is a barrier between the cyclist's face and the ground, minimizing the likelihood of facial injury during a crash.
– Sun Protection and Glare Reduction
Another significant benefit of having a visor on a mountain bike helmet is its role in sun protection. Exposure to the sun during a ride can lead to discomfort and distraction for the rider and potential long-term damage to the eyes and skin.
A visor can reduce glare and improve visibility by shielding the rider's eyes from direct sunlight. This, in turn, enhances the overall performance of the cyclist and minimizes the risk of accidents, especially when traversing tricky sections or high-speed descents.
• Improved Ventilation and Airflow
Mountain biking generates a significant amount of heat due to the intense physical exertion and the challenging terrain. To remain comfortable during a ride, it is essential to have adequate ventilation and airflow around the rider's head. A well-designed visor contributes to this by directing airflow over the rider's head and promoting efficient cooling.
In this regard, choosing a mountain bike helmet with a visor specifically designed to optimize airflow without compromising the level of protection provided is crucial. This balance will ensure that riders enjoy the best possible ride experience.
– Improved Aesthetic Appeal
While not directly impacting the performance, the visor does add to the overall aesthetic appeal of a mountain bike helmet. Modern mountain bike helmets come in various designs and styles, with visors often complementing the overall look.
Since mountain bikers often have a strong sense of personal style and identity linked to their equipment, a visually appealing helmet design can be an essential aspect for some riders.
• Choosing the Right Mountain Bike Helmet with a Visor
When selecting a helmet with a visor, it is important to consider several factors to ensure that it provides the right protection, comfort, and functionality. Some aspects to consider include:
– Adjustability
Choose a helmet with an adjustable visor, as it allows the rider to modify the angle depending on the lighting and terrain conditions. Additionally, removing the visor when not required can make the helmet more versatile and adaptable to different situations.
– Material and Durability
A good-quality visor should be made from durable materials capable of withstanding impacts and resisting scratches. Polycarbonate is a popular choice commonly used in helmet visors and known for its strength and lightweight properties.
– Compatibility with Eyewear
For riders who wear glasses or goggles, it is essential to ensure that the helmet and visor are compatible with their eyewear. The visor should provide enough space for goggles or glasses to be worn comfortably without compromising safety or visibility.
– Ventilation
As mentioned earlier, proper ventilation is vital for comfortable mountain biking experiences. The visor should not obstruct airflow and should be designed to enhance ventilation within the helmet. Look for helmets with strategically placed vents and channels that effectively guide air over the rider's head.
I recommend visiting the Consumer Product Safety Commission's website for more information regarding mountain bike helmet safety standards and tips on selecting the right helmet for your needs.
In conclusion, mountain bike helmets incorporate visors for multiple reasons, including safety, protection, sun shielding, glare reduction, ventilation enhancement, and aesthetic appeal. When choosing a suitable helmet, it is crucial to consider these factors to ensure that it provides the desired level of protection and functionality during mountain biking.
Evaluating the Necessity of Bike Helmet Visors
Bike helmets come in various styles and designs, and choosing the right one can often be overwhelming. One feature that differentiates bike helmets is the presence of a visor.
• Advantages of Bike Helmets with Visors
– Sun and Glare Protection
One of the primary benefits of having a visor on your bike helmet is to shield your eyes from the sun and glare. This additional coverage can significantly affect visibility and comfort during sunny days when direct sunlight or glare might otherwise disrupt your sight.
Besides protecting your eyes from the sun, a visor can also serve as a barrier against dust, dirt, and debris. For mountain bikers and off-road cyclists, a visor can prevent these particles from irritating your eyes or affecting your vision during your ride.
– Rain and Weather Protection
A visor can also protect against rain and other weather elements. During rainy or foggy conditions, water droplets can accumulate on a rider's glasses or goggles, impairing their vision. A visor can help prevent this by providing additional coverage and shielding against the rain.
– Aiding in Crash Protection
Although not the primary purpose of a visor, it can also contribute to a helmet's overall protective abilities during a crash. In some instances, the visor might absorb part of the impact, helping to reduce the force on the rider's head and face.
It's important to note that a visor alone should never be relied upon for impact protection. The primary function of a bike helmet is to protect your head during impacts, and its design and construction should prioritize this above all else.
• Drawbacks of Bike Helmets with Visors
– Potential Vision Obstruction
A visor on a bike helmet can sometimes obstruct the rider's field of view, especially when it is too long or not properly adjusted. In these cases, a visor might limit your upper peripheral vision, which could be dangerous, particularly when riding in busy urban environments or downhill at high speeds.
– Additional Weight and Bulk
While a visor might not add significant weight to a helmet, it does contribute to the overall bulkiness. Any added weight or material on their helmet might not be ideal for competitive cyclists, as it can negatively affect their performance or create additional air resistance during high-speed riding.
– Incompatibility with Glasses or Goggles
If you wear prescription glasses or goggles, a visor might interfere with your fit or cause discomfort. Some visors might also cause fogging issues when used with glasses or goggles during colder or humid weather conditions.
• Making the Right Choice
In determining whether your bike helmet should have a visor, consider the type of cycling activities you primarily participate in and the environment in which you ride.
– Mountain Biking and Off-Road Cycling
A bike helmet with a visor is highly recommended for mountain bikers and off-road cyclists. The added protection against sun, glare, dirt, and debris provides a significant advantage for riders who frequent trails and uneven terrain. Many specific mountain bike helmets are designed with visors to cater to this particular cycling discipline.
– Commuting and Casual Riding
For urban and casual riders, a bike helmet with a visor can offer valuable sun and glare protection without being too bulky or obstructive. However, it will depend on the individual's preferences and whether they wear prescription glasses or goggles.
– Road and Competitive Cycling
A bike helmet without a visor may be more suitable for road cyclists, especially competitive riders. Helmets designed for road cycling often prioritize aerodynamic capabilities, weight reduction, and ventilation, which can conflict with the inclusion of a visor. Most road cyclists opt for sunglasses or specialized cycling glasses for eye protection.
In conclusion, whether or not your bike helmet should have a visor largely depends on your cycling activities, preferences, and specific needs. If you find sun and glare protection, weather shielding, and debris prevention essential for your cycling experience, a visor-equipped helmet is highly recommended.
However, if you prioritize weight reduction, aerodynamics, and compatibility with glasses or goggles, a helmet without a visor might be better suited for your needs.
For further information on bike helmet safety, check out the National Highway Traffic Safety Administration's guide on properly selecting and wearing a bike helmet. Stay safe and happy cycling!
Visor Importance in Mountain Biking: Is It Essential?
Mountain biking is an adrenaline-pumping sport that challenges your physical strength, balance, and navigational abilities. As you embark on off-road adventures, you may wonder whether a visor is necessary to invest in.
• Importance of Eye Protection for Mountain Bikers
Eye protection is crucial for mountain bikers for several reasons:
Reducing glare and improving visibility: A visor helps block sunlight, reducing glare and preventing sunrays from directly hitting your eyes. It makes navigating rugged terrain easier without squinting, thus improving your overall riding experience.
Protecting eyes from debris: Mountain biking involves battling against dirt, dust, and debris that can easily fly into your eyes while riding. A visor can decrease the chances of anything getting into your eyes, thus reducing the risk of irritation or injury.
Shielding against weather: Mountain biking often involves riding in challenging weather conditions, from harsh sunlight to rain, snow, or even hail. A visor offers protection against these elements, preventing them from directly hitting your eyes or face.
Keeping sweat out of your eyes: Intense physical activity like mountain biking can lead to excessive sweating on your forehead. A visor helps prevent sweat from dripping into your eyes, ensuring a clear line of sight.
• Types of Visors for Mountain Biking
Mountain biking visors are usually of two types: helmet-mounted visors or separate visor caps. Both types have their pros and cons.
– Helmet-mounted Visor
Helmet-mounted visors are integrated into your helmet and serve as a built-in eye protection mechanism.
Pros:
Seamless integration with your helmet eliminates the need to purchase additional gear.
Can be adjusted easily and securely to offer maximum protection.
Cons:
Limited adjustment options, especially for the angle of protection.
Must be compatible with your specific helmet model.
– Visor Caps
Visor caps are separate gear that can be worn under your helmet. It offers an extended brim that provides additional protection to your eyes from the elements.
Pros:
Greater range of adjustments and angles due to its independent nature.
Can be worn during other outdoor activities besides mountain biking.
Greater ventilation and temperature regulation.
Cons:
May not be comfortable for everyone, especially if the cap does not fit well under the helmet.
Requires purchasing additional gear, increasing overall costs.
• Recommendations for Mountain Biking Visors
As a mountain biking enthusiast and based on personal experiences, here are some recommendations to help you decide whether a visor is necessary:
If you frequently ride in bright sunlight or areas with an intense glare, investing in a helmet with an integrated visor or a separate visor cap can significantly improve your visibility and overall riding experience.
Riding in dusty or muddy conditions? A visor can prevent debris from reaching your eyes, ensuring a safer and more enjoyable ride.
If intense sweating often clouds your vision while biking, a visor is highly recommended to keep sweat out of your eyes.
If you frequently venture on rides in extreme weather conditions (e.g., heavy snow or rain), a visor can offer protection against adverse elements.
For further tips on mountain biking safety and equipment, the International Mountain Bicycling Association (IMBA) provides valuable resources (link to IMBA website).
• Final Thoughts
Incorporating a visor into your mountain biking gear can enhance your riding experience by shielding your eyes from various elements, keeping your vision clear, and reducing the risk of debris-induced injuries. However, selecting a visor or helmet that is comfortable, fits well, and suits your personal preferences is crucial.
Ultimately, deciding to invest in a mountain biking visor is a matter of personal choice and will depend on your riding style, preferences, and the conditions you frequently encounter.
By considering the above factors and recommendations, you can decide whether a visor is a valuable addition to your equipment list for mountain biking adventures.
| Pros | Cons |
| --- | --- |
| Protection from debris and branches | Potential visual obstruction |
| Shields eyes from sun glare | Can become dislodged or damaged during a fall |
| Helps keep sweat out of your eyes | Weight and aerodynamics |
| Provides a more aggressive look | Not necessary if already using sunglasses or goggles |
Advantages of Helmet Visors: Are They Worth It?
A helmet is a crucial piece of protective gear used by people involved in various activities, including but not limited to construction workers, motorcyclists, bicyclists, and athletes. One particular component of a helmet that often goes unnoticed is the visor.
• Safety: Shielding Eyes from Hazards
A primary function of a helmet's visor is to provide eye protection. In many scenarios, particularly those involving high-speed movement or potential projectiles, eye protection is essential for preventing damage and maintaining clear vision. The visor acts as a barrier against various hazards, including:
– Protection from flying debris and particles
When riding a motorcycle or bicycle at high speeds, flying debris, such as dirt, dust, and small rocks, can be dangerous. A visor on a helmet helps shield the eyes from these potential hazards, reducing the risk of eye injury.
This study by the National Highway Traffic Safety Administration found that proper eye protection, like that provided by a helmet visor, is vital in reducing injuries among motorcyclists.
– Prevention of direct impact from projectiles
In certain situations, such as playing sports, racing, or working in hazardous environments, there is a risk of high-velocity projectiles striking the face. A sturdy visor on a helmet provides a crucial layer of protection, potentially preventing severe eye or face trauma.
– Blocking harmful UV rays
Prolonged exposure to the sun's ultraviolet (UV) rays can harm the eyes, causing vision problems and increasing the risk of cataracts. A visor on a helmet, especially those with built-in UV protection, can help shield the eyes from these dangerous rays.
• Comfort: Enhancing Visibility and Reducing Distractions
Aside from its primary function of providing safety, a visor on a helmet also contributes to the overall comfort of the wearer. This is achieved through enhanced visibility and reduced distractions, as detailed below:
– Reduction of glare and reflection
Sun glare or reflected light can be a significant distraction and cause visibility problems, particularly when riding a motorcycle or bicycle. A correctly angled visor on a helmet can help block direct sunlight, facilitating clear and safe vision. This advantage is especially critical during sunrise and sunset when the sun is low.
– Guarding against wind and rain
A visor on a helmet acts as a windscreen, preventing wind from causing watery and irritated eyes. Such protection is crucial when riding at high speeds, allowing the rider to maintain clear vision and focus.
Furthermore, during wet weather, a visor can help keep the rain off the wearer's face and away from the eyes, ensuring maximum visibility and safety.
– Preventing fogging
Specifications in some visors include anti-fog coatings or vents, which help reduce or prevent fogging caused by the wearer's breath. This capability is vital in cooler conditions, as unclear vision due to fogging can be hazardous, particularly while riding a motorcycle or bicycle.
• Picking the Right Visor: A Guide to Optimal Usage
While the benefits of a visor on a helmet are evident, it's essential to keep a few things in mind when selecting and using a helmet visor for optimal safety and comfort:
Ensure proper fit: A visor should ideally be adjustable, allowing customization to the wearer's face and head shape. This factor is crucial for preventing gaps and ensuring maximum coverage and effectiveness. Moreover, the helmet's visor should not impede full-view visibility.
Choose the appropriate tint: Depending on the environmental conditions and personal preference, visors are available in various tints, including clear, smoked, mirrored, and photochromic. I recommend choosing a visor tint suitable for the specific light conditions you'll be using the helmet.
Regular maintenance: Over time, dirt, grime, and scratches can impact the effectiveness of the visor. To maintain visibility and safety, clean the visor regularly using mild soapy water and a microfiber cloth. Additionally, consider replacing the visor if excessive scratching or damage is present.
• Conclusion
To sum up, the visor on a helmet plays a vital role in enhancing safety and comfort for the wearer. From shielding the eyes against potential hazards and harmful UV rays to improving visibility by reducing glare, wind, and rain, a visor is a valuable addition to any helmet.
To ensure optimal performance, select the right visor for your specific needs, maintain it regularly, and replace it when necessary.