What To Consider When Choosing A Mountain Bike Rack
Mountain bike racks can be used during your trip, or at home. Simply throwing your bike in the trunk when going for an adventure is not the right way to transport it. And on your roof, you need to ensure that the bike is secure and sage. At home, the mountain bikes need to be properly stored so they are ready for the time you want to use them again. That is why investing in bike racks, both for your car and for your home matters.
Bike racks make transportation and storage painless. There is seemingly a huge collection of bike rack brands, and that is why you have to compare the different racks and see the models available. Picking the wrong bike rack has hazards of its own. Your bike should either be transported or stored safely.
For a car bike rack you have to consider the following:
What Kind of Bike Rack Suits You
Your budget
The Number Of Bikes You Are Transporting
The Weight Of The Bikes
Stability
Fuel Efficiency
Compatibility
Security
For an indoor bike rack you should look at:
The type of bike rack
The Amount Of Space Available
Your budget
Your storage space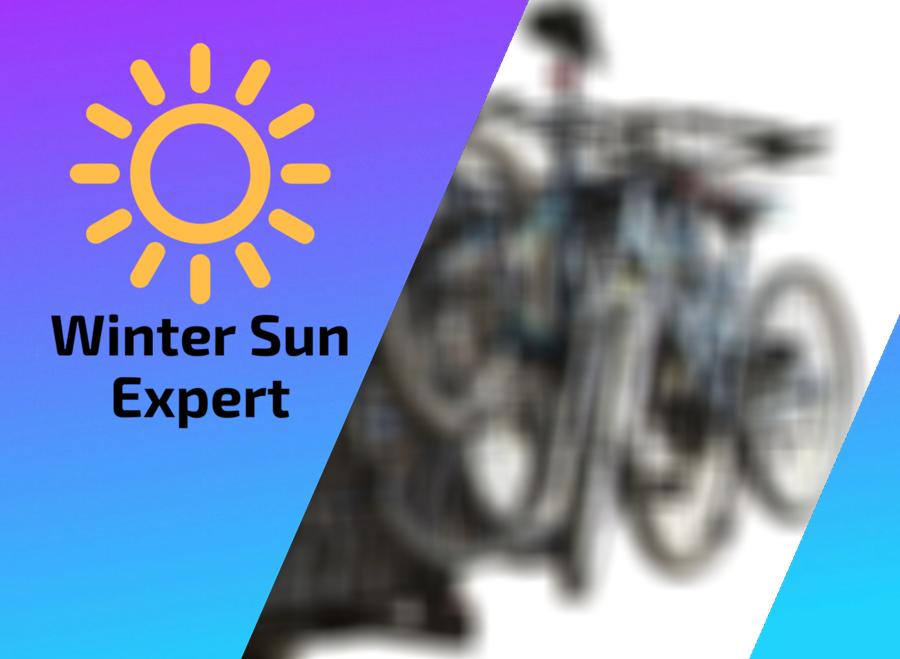 Want to know how to choose an ideal bike rack? Here's are a few things you should keep in mind.
Outdoor Mountain Bike Rack For Your Car
If you are going to travel with your mountain bike, it is crucial to have your mountain bike probably packaged for transportation, so that there will be no accidents. Consider these factors, it should make your shopping experience easy.
● What Kind of Bike Rack Suits You
Bike racks can be classified into 3 major categories; roof racks, hitch-mount racks, and strap-on trunk racks. But not all of these types are compatible with every car. Not to worry, this article will help you find the right match. There are also bike racks that are made specifically for pickup trucks. Here is a breakdown of how each bike rack is designed and its advantages.
– Strap-On Trunk Racks
These bike racks are the cheapest in the stores and cost between $20 to $200. It features a strap that fits tightly around the vehicle so that the bike is adequately secured. It can comfortably fit in 3 bikes but we'll recommend 2 unless your vehicle can handle the weight.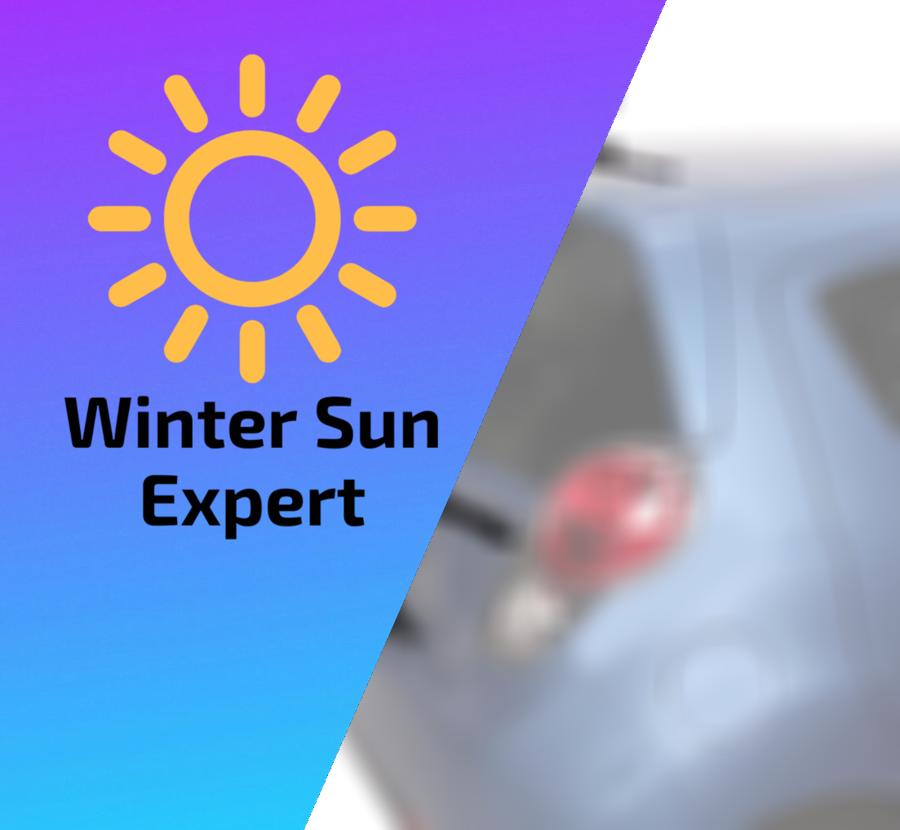 Pros
A lot of models are not made for a specific vehicle, which makes it suitable for a lot of cars. For some cars, a generic model does not work, and you need a specific model specially designed for your car.
You can quickly secure your bike. 
It is easy to install the rack in the car's trunk.
The bike rack is quite affordable.
Cons
It can block the driver from using the rear window.
It becomes hard to open the car trunk after installation.
You might need extra attachments to provide support to odd-framed bikes.
The straps are not strong enough and can easily cut, which could be dangerous to oncoming vehicles.
– Roof-Mounted Carrier
If your car has an existing roof bar, you can easily attach the bike carrier on top. Once you choose this bike carrier, you should determine the method to use when mounting your bikes.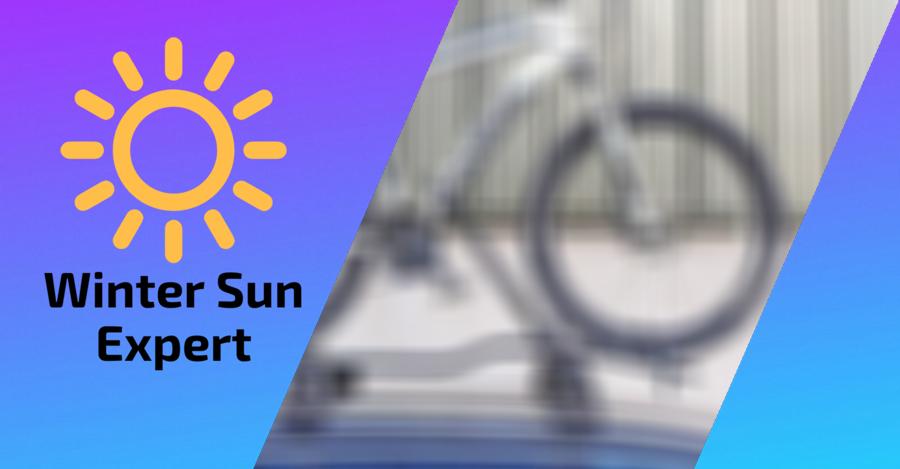 Pros
You will have additional storage space.
You can also use these roof-mounted carriers for other things like a canoe or other bulky items.
This rack supports odd-framed bikes.
Cons
It can be hard to lift your bike to the top of the carrier.
The bike rack is also hard to install.
Sometimes these racks might not fit properly onto your car's roof.
– Hitched -Mounted Carrier
These racks are made for all types of cars, from small SUVs to pickup trucks. With this carrier, you can transport more than one bike at a time. If you have more than one mountain bike, make sure that each is well secured and that the bikes do not scratch each other.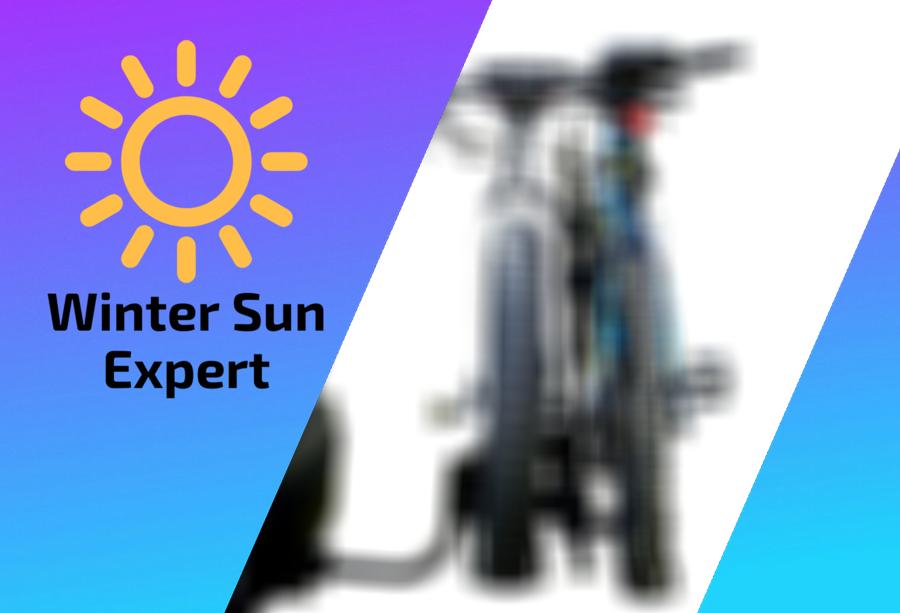 Pros
It is easy to install the racks.
You can lift and secure the bikes quickly.
Cons
Bikes get damaged if they get hit from behind.
Depending on the hitched carrier, you might have to drill holes in your vehicle to attach it.
If you're still confused about what type of rack you should use, you could also ask for guidelines from an expert. Various online platforms mostly discuss which racks suit them and give you the reason why that should be your investment. Research also assists you in finding a rack that best fits into your lifestyle and serves you well. 
● Your Budget
Your budget is important when looking for a good bike rack. More features will make the rack more expensive. There are a lot of budget-friendly racks, so research until you find the right one. If you have budget restraints, also look at last year's model.
● The Number Of Bikes You Are Transporting
You might be going for a getaway trip with your family members or friends. Knowing the number of bikes you will be carrying helps you choose a bike rack that can support them efficiently. Most racks hold up to four bikes, but if you are using a roof mount, the bike limit is two.
● The Weight Of The Bikes
You should ensure that your rack can hold the bikes you want to transport without damages to your bike and car. Know the weight of the bikes combined. You might need a sturdy rack, sturdy enough to carry your bikes. An average mountain bike weighs about 28 pounds; therefore, when you are taking more than one bike, having that figure in mind helps with the selection. Also, check your car's manual to see the maximum weight allowed. Be mindful of your vehicle's capacity and limits.
● Stability
When you are buying a mountain bike rack,  make sure that you buy a stable one. The rack should be sturdy and useful in cases of bad weather. Ensure that the bike rack you are interested in is not prone to cracks, rust, or has loose bolts. Those are the first indicators of the level of stability to expect. Your money is safe in the long-run if you buy a quality rack, it will not wear and tear after a few months.
● Fuel Efficiency
It is essential to think about the efficiency that the bike racks provide. Roof-mounted racks could affect the aerodynamics of your car; therefore, make sure that it fits well and efficiently. You should also make sure that it is easy to load and unload bikes. If you are short, you might find it hard to mount the bike, so look for one suitable for you and ensure you do not struggle to install the bike rack.
● Compatibility
Compatibility is a critical feature to consider when buying these items, it'll save you a trip back to the mall. Look at your car's height and see how feasible it will be to install the racks. Also, ensure that the bike racks and the frames are compatible.
● Security
You should also look through the security options that the mountain bike racks provide when transporting your bike. Aim to have your mountain bikes protected at all costs. Many companies offer a lock to attach the rack so that your bike will be secured while you're on the move. It is fulfilling to know that your mountain bike will be secured at all times.
Indoor Mountain Bike Racks
Owning a mountain bike means that you need to have the right place to store it. In most cases, people secure their garage space to keep these treasured items. Some types of indoor bike racks include:
Gravity Wall Indoor Bike Rack: The racks lean on the wall and has rubberized feet to hold the weight of your mountain bikes.
Ceiling Mountable Racks: These racks allow you to suspend your mountain bikes in the air. You need the right hardware so that your bike does not fall
Horizontal Floor Racks: With these racks, the mountain bike racks are installed on the ground, making it easy to access your bike. However, they consume a lot of space.
Wall-Mounted Mountain Bike Racks: They are screwed to a wall and the rack helps you store the mountain bike vertically or horizontally.
When you look for the right mountain bike rack for indoor use, some of the considerations are:
● The Amount Of Space Available
The racks are made to take less space and still hold your mountain bike securely. They vary in size from compact to large ones. If your goal is to get the right mountain bike rack and even save space, a wall mounting rack should be your preferred option. Let your area or space available determine what type of rack is best for you.
● Budget
The price plays a huge role in the type of rack you buy, and you should stick to the set budget if you have one. There are a lot of budget-friendly racks, so research until you find the right one.
● Your storage space
Assessing your house helps to know the type of bike rack that serves you right. Look at the garage design, it is a determining factor in the way your mountain bikes should be hung. You can choose a rack that does not need to be screwed in, in case you do not need something permanent.
Conclusion
Investing in the right mountain bike rack is helpful in every aspect of the word. Whether you want indoor racks for your garage or racks to install on your car, finding the right manufacturer is all that matters. Take time to research, compare the brands available, and with the guidelines above and you'll know some of the things to look for before purchasing mountain bike racks.  Good luck!