Is A Mountain Bike Faster Than A BMX?
Perhaps you are on your last raw waiting for that right moment to go on an adventurous trip with family and friends. Now that the year is coming to an end, it would be essential to get out and explore the green terraces out of your surroundings. However, is there any other better way to do this than hike onto your mountain bike? Tag along with your acquaintances and friends and appreciate different, unique views of rugged and lavish terrains while riding your mountain bikes. 
Is A Mountain Bike Faster Than A BMX?
Both a mountain bike and a BMX are both bikes not designed for paved roads. A BMX is more for short, fast sprints, and does not have a suspension and only one gear. MTB's, on the other hand, is equipped for longer rides and have a suspension and multiple lower gears for climbing, but also some higher gears that can be used to reach a higher speed. This makes a mountain bike faster.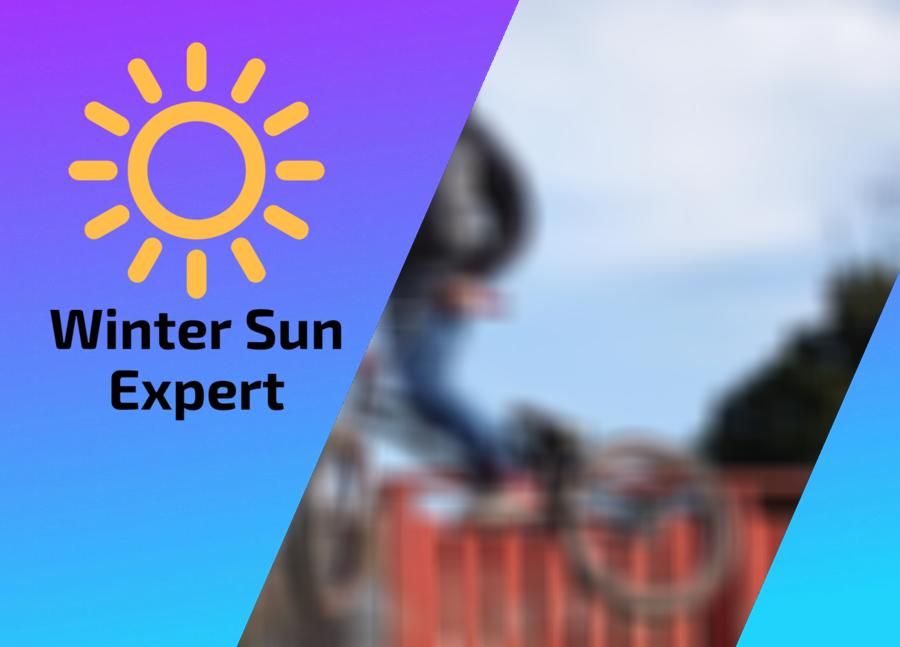 Describing A Mountain Bike 
A mountain bike is a bicycle created specifically for off-road adventures. Mountain bikes have a few similarities with other types of bicycles. There are a few enhanced features that improve their performance. This is especially when there is a need to travel on rugged terrain. Some of these features are such as large knobby tires, slightly straight handlebars, coupled with a full suspension. Generally, mountain bikes are designed to enable the user to travel through different terrains regardless of their nature.
A Brief Description of a BMX
On the other hand, a BMX is a sports bicycle explicitly used for racing as well as stunt riding. Initially, the bike was designed for racing. But, with time, the bike has become a significant brand in the sports fraternity. A BMX is often used in different sporting activities held on rugged paths, streets, as well as flatland. With that said, BMX has different types of frames. These frames are made of different kinds of steel, such as carbon and aluminum.
What Makes A Mountain Bike Faster Than A BMX? 
There is no sure way to go fast down the open rugged fire-road other than by using a mountain bike. Probably, you have seen riders in different tournaments riding their bikes while sitting on their tubes and nuking down different mountain passes. This is solely appended to how fast a mountain a bike is. 
On the other hand, you can as well do that same thing on your BMX as long as the fire road you are traveling on isn't as rough. Perhaps you can put your hands in and close to the stem as much as you can. While this can be sketchy, especially when it gets loose as well as rough therein, you can achieve it. If you are riding on a steep end that has a twisty descent coupled with corners that do not have relatively high flow, you can accelerate hard to evade such corners. 
This is especially possible when the trail kicks up. One exciting feature of the descent is the fact that you can quickly sprint when there is a chance. This is appended to the fact that you shall be coasting the entire time. When you have the opportunity to pedal, you should take advantage of it by pedaling as fast as you may.
What's The Verdict? 
Of course, most mountain bikes aren't created to travel on smooth paths. They are commonly used to maneuver complex terrains. They are also used in traveling over loose dirt, steep ridges, coupled with rocks. When compared with a BMX, an MTB seems faster.
What Makes A Mountain Bike Faster Than A BMX? Different Bikes Have Different Features
As earlier discussed, these are two different types of bikes with unique features. Each style is specially designed to help in accomplishing various tasks. A mountain bike is created for quick speed changes and unusual yet extreme mobility, climbing, and the ability to maneuver different rugged terrains. It sounds like the best choice for that family get-away, right? 
On the other hand, a BMX is majorly designed for slower speed changes. With that said, since 1990, mountain bikes have had different speeds ranging between 8 and 28. The chainrings are also often on the crankset with up to 14 sprockets within the corset. The 33-speed mountain bikes were unworkable since they had a mud-shedding capability of the 11-speed cassette. Over the years, the inventors and manufacturers of mountain bikes have contributed to the evolution of the product, making it faster than a BMX because of the following features.
1. The Frames
Every part of a bicycle plays a role in enhancing its functionality. When it comes to the construction of the frames of an MTB, more focus is placed on how it affects the bike's speed. A mountain bike will endure different impacts throughout your riding lifetime. As you race off the ramps as well as jumps, you will realize that the strong frames will endure the aggressive nature of the terrains. Therefore, you will definitely be allowed to speed up and reach your destination.  
2. The Wheels
The wheels of a mountain bike come in different sizes and shapes. Given that the bike is majorly used in pacing across rugged terrains on the mountains, its wheels are larger and stronger to support the cause. The standard size is about 26 inches. However, this may differ based on the rider's size. One more feature to admire in an MTB's wheels is the fact that the tires have knobby grooves creates to provide you with a firm grip when sprinting over rugged terrains.
3. The Handlebars
Most mountain bikers barely give thought to the type of handlebars they are investing in. Because they are of different types, you need to be keen on the model you invest in. After all, they do not have any moving parts. Therefore, the mechanism of functioning is the same. In terms of speed, an MTB handlebar plays a role in controlling the brakes. That way, you can easily maneuver rugged surfaces by controlling the speed of your mountain bike.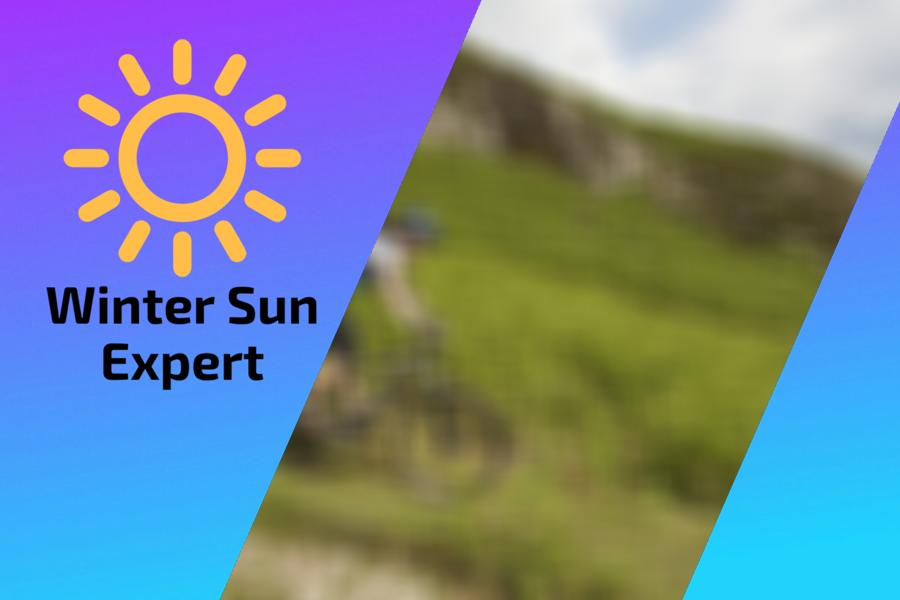 Things You'll like about an MTB and Its Speed. 
1. Mountain Bike Riding Is Therapeutic
If you have a rough day after work, then mountain bike riding could be your go-to exercise option. Individuals who take this exercise seriously have a significant positive outlet that they can turn to blow off steam. Of course, when you throw your legs on the pedals and steed over the rugged terrain, you'll be giving your muscles the chance to stretch and increase strength.
2. You'll Experience The Goodness Of Nature And Increase Brain Power.
You'll experience the goodness of nature when riding your mountain bike. Also, the exercise will boost your brainpower in different ways. According to most scientific research, improvement in cardio is highly appended to cycling. This is because the process helps in building new brain cells located in the hippocampus.
How To Improve The Speed and Power of Your MTB
A BMX bike isn't your typical road bicycle. If you are a trained biker, you can quickly tell the main differences between a BMX and MTB. But how would you improve the speed of your MTB? In this case, your cycling endurance is a significant asset because it will enhance your performance. Therefore, when you think of having a sprint with your mountain bike, consider implementing the following tips to increase your speed. 
1. Spin Drill
Sprinters are known for honing cadences upwards. This is an imperative move towards maintaining drive, especially on the pedals. Therefore, if you want to increase your BMX riding speed, you should drill the spin. For such exercise, consider beginning on a steep down the hill. Go ahead and jump into the sprint. You can achieve this by standing on the saddle.
2. Picking A-Line
This is one of the essential things to consider when bike racing down the hill. At first, the mainline of sight needs to look at the front wheel. You should be in a position to plan what you're up to before arriving at your first destination. Since your bike has a central point as well, you may shift it to different unique levels that will make it easier for you to ride. With that said, your MTB bike is appropriately designed to help you in winning quick sprints.
3. Running The Right Tyre Pressure
You need to check your tire pressure often. This is because nothing impacts the performance of your MTB more than its weight. While a low pressure is going to squirm the tires of your MTB, high pressure will interfere with the entire performance of your mountain bike. Therefore, you need a perfect tire pressure to improve the performance of your bike in terms of speed.
4. Evade The Brake Rub
You can easily lift your mountain bike before spinning the wheels. If you manage to spin some of the revolutions, maybe your brake pads are successfully rubbing on your discs. It's essential to ensure that your wheels spin well. This can be acquired by checking that all your calipers are correctly aligned.
Take-Home  
MTBs are mainly designed for thrashing the ground. Being lightweight, they are easily transportable. Apart from that, your MTB is pretty much affordable compared to a BMX. This doesn't mean that BMX cannot be an excellent choice for that adventurous outside event you intend to involve your family in.  However, it would help if you were specific when it comes to choosing a brand. Consider going through the pros and cons of owning either a BMX or MTB, as outlined in this article.