Is A Mountain Bike Faster Than A BMX?
Perhaps you are on your last raw, waiting for that right moment to go on an adventurous trip with family and friends. It is always a good time to go out and explore the green terraces outside of your surroundings would be essential. However, is there any better way to do this than to hike on your mountain bike? Tag along with your acquaintances and friends and appreciate different, unique views of rugged and lavish terrains while riding your mountain bikes. 
Is A Mountain Bike Faster Than A BMX?
Both a mountain bike and a BMX are bikes not designed for paved roads. A BMX is more for short, fast sprints with no suspension and only one gear. MTBs, on the other hand, are equipped for longer rides and have a suspension and multiple lower gears for climbing, but also some higher gears that can be used to reach a higher speed. This makes a mountain bike faster.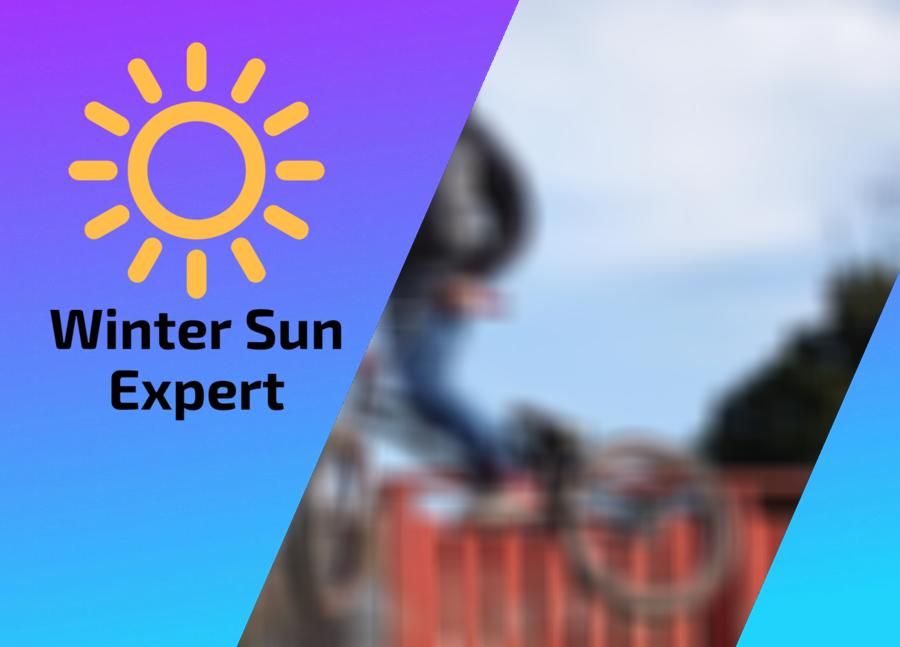 Describing A Mountain Bike 
A mountain bike is a bicycle created specifically for off-road adventures. Mountain bikes have a few similarities with other types of bicycles. There are a few enhanced features that improve their performance. This is especially when there is a need to travel on rugged terrain.
Some of these features include large knobby tires, slightly straight handlebars, and a full suspension. Generally, mountain bikes are designed to enable the user to travel through different terrains regardless of their nature.
A Brief Description of a BMX
On the other hand, a BMX is a sports bicycle explicitly used for racing as well as stunt riding. Initially, the bike was designed for racing. But, with time, the bike has become a significant brand in the sports fraternity. A BMX is often used in different sporting activities held on rugged paths, streets, as well as flatlands.
With that said, BMX has different types of frames. These frames are made of different kinds of steel, such as carbon and aluminum.
What Makes A Mountain Bike Faster Than A BMX? 
There is no sure way to go fast down the open, rugged fire-road other than by using a mountain bike. Probably, you have seen riders in different tournaments riding their bikes while sitting on their tubes and nuking down different mountain passes. This is solely appended to how fast a mountain bike is. 
On the other hand, you can as well do that same thing on your BMX as long as the fire road you are traveling on isn't as rough. Perhaps you can put your hands in and close to the stem as much as you can. While this can be sketchy, especially when it gets loose as well as rough therein, you can achieve it.
If you are riding on a steep end that has a twisty descent coupled with corners that do not have relatively high flow, you can accelerate hard to evade such corners. 
This is especially possible when the trail kicks up. One exciting feature of the descent is the fact that you can quickly sprint when there is a chance. This is appended to the fact that you shall be coasting the entire time. When you have the opportunity to pedal, you should take advantage of it by pedaling as fast as you may.
What's The Verdict? 
Of course, most mountain bikes aren't created to travel on smooth paths. They are commonly used to maneuver complex terrains. They are also used in traveling over loose dirt, steep ridges, coupled with rocks. When compared with a BMX, an MTB seems faster.
What Makes A Mountain Bike Faster Than A BMX? Different Bikes Have Different Features
As discussed earlier, these are two different types of bikes with unique features. Each style is specially designed to help in accomplishing various tasks. A mountain bike is created for quick speed changes and unusual yet extreme mobility, climbing, and the ability to maneuver different rugged terrains.
It sounds like the best choice for that family getaway, right? 
On the other hand, a BMX is majorly designed for slower speed changes. With that said, since 1990, mountain bikes have had different speeds ranging between 8 and 28. The chainrings are also often on the crankset, with up to 14 sprockets within the corset.
The 33-speed mountain bikes were unworkable since they had a mud-shedding capability of the 11-speed cassette. Over the years, the inventors and manufacturers of mountain bikes have contributed to the evolution of the product, making it faster than a BMX because of the following features.
1. The Frames
Every part of a bicycle plays a role in enhancing its functionality. When it comes to the construction of the frames of an MTB, more focus is placed on how it affects the bike's speed. A mountain bike will endure different impacts throughout your riding lifetime.
As you race off the ramps as well as jumps, you will realize that the strong frames will endure the aggressive nature of the terrain. Therefore, you will definitely be allowed to speed up and reach your destination.  
2. The Wheels
The wheels of a mountain bike come in different sizes and shapes. Given that the bike is majorly used in pacing across rugged terrains on the mountains, its wheels are larger and stronger to support the cause. The standard size is about 26 inches.
However, this may differ based on the rider's size. Another feature to admire in an MTB's wheels is that the tires have knobby grooves created to provide you with a firm grip when sprinting over rugged terrains.
3. The Handlebars
Most mountain bikers barely consider the type of handlebars they are investing in. Because they are of different types, you need to be keen on the model you invest in. After all, they do not have any moving parts. Therefore, the mechanism of functioning is the same.
Regarding speed, an MTB handlebar plays a role in controlling the brakes. That way, you can easily maneuver rugged surfaces by controlling the speed of your mountain bike.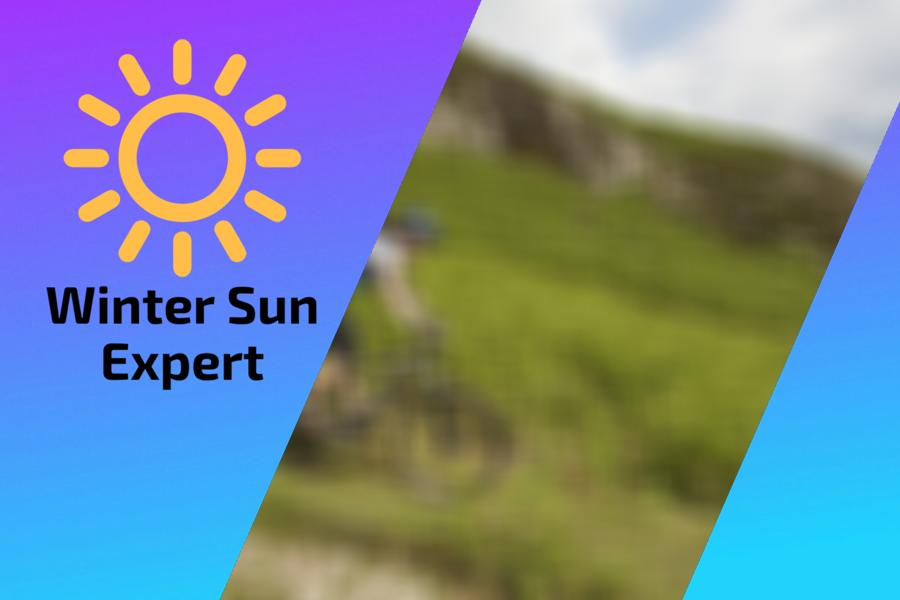 Things You'll Like about an MTB and Its Speed. 
1. Mountain Bike Riding Is Therapeutic
If you have a rough day after work, then mountain bike riding could be your go-to exercise option. Individuals who take this exercise seriously have a significant positive outlet that they can turn to blow off steam.
Of course, when you throw your legs on the pedals and steed over the rugged terrain, you'll be giving your muscles a chance to stretch and increase strength.
2. You'll Experience The Goodness Of Nature And Increase Brain Power.
You'll experience the goodness of nature when riding your mountain bike. Also, the exercise will boost your brainpower in different ways. According to most scientific research, improvement in cardio is highly appended to cycling.
This is because the process helps build new brain cells in the hippocampus.
How To Improve The Speed and Power of Your MTB
A BMX bike isn't your typical road bicycle. You can quickly tell the main differences between a BMX and MTB if you are a trained biker. But how would you improve the speed of your MTB? In this case, your cycling endurance is a significant asset because it will enhance your performance.
Therefore, when you think of having a sprint with your mountain bike, consider implementing the following tips to increase your speed. 
1. Spin Drill
Sprinters are known for honing cadences upwards. This is an imperative move towards maintaining drive, especially on the pedals. Therefore, if you want to increase your BMX riding speed, you should drill the spin.
For such exercise, consider beginning on a steep downhill. Go ahead and jump into the sprint. You can achieve this by standing on the saddle.
2. Picking A-Line
This is one of the essential things to consider when bike racing down the hill. At first, the mainline of sight needs to look at the front wheel. You should be in a position to plan what you're up to before arriving at your first destination.
Since your bike has a central point as well, you may shift it to different unique levels that will make it easier for you to ride. With that said, your MTB bike is appropriately designed to help you in winning quick sprints.
3. Running The Right Tyre Pressure
You need to check your tire pressure often. This is because nothing impacts the performance of your MTB more than its weight. While low pressure is going to squirm the tires of your MTB, high pressure will interfere with the entire performance of your mountain bike.
Therefore, you need perfect tire pressure to improve the performance of your bike in terms of speed.
4. Evade The Brake Rub
You can easily lift your mountain bike before spinning the wheels. If you manage to spin some of the revolutions, maybe your brake pads are successfully rubbing on your discs. It's essential to ensure that your wheels spin well. This can be acquired by checking that all your calipers are correctly aligned.
Take-Home  
MTBs are mainly designed for thrashing the ground. Being lightweight, they are easily transportable. Apart from that, your MTB is pretty much affordable compared to a BMX. This doesn't mean that BMX cannot be an excellent choice for that adventurous outside event you intend to involve your family in.
However, it would help if you were specific when it comes to choosing a brand. Consider going through the pros and cons of owning either a BMX or MTB, as outlined in this article.
Mountain Bike vs. BMX: Which is Faster?
• Overview of Mountain Bikes and BMX Bikes
Before diving into the speed comparison between mountain bikes and BMX bikes, it's essential to briefly explain the primary distinctions between these two popular types of bicycles.
– Mountain Bikes
Mountain bikes are designed for off-road cycling, providing superior control, durability, and suspension for traversing rough terrains like trails, hills, and rocks.
They typically feature larger, more robust frames, wider tires with aggressive tread patterns, and multiple gears for efficient and effective climbing and descending hills.
– BMX Bikes
BMX (bicycle motocross) bikes are designed for various disciplines, including freestyle, racing, dirt jumping, and street riding. They are typically characterized by their smaller frame size, single speed, and lightweight construction.
BMX bikes offer exceptional control and maneuverability, making them ideal for performing tricks, stunts, and sharp turns.
• Factors Affecting Speed: Mountain Bike and BMX
Multiple factors contribute to the speed of a bicycle. In the context of comparing mountain bikes and BMX bikes, the following factors play crucial roles in determining which bike can be faster under specific circumstances:
– Terrain and Riding Conditions
The type of terrain and riding conditions are significant factors when comparing the speed of mountain bikes and BMX bikes.
For off-road conditions: Mountain bikes are specifically designed to tackle various off-road terrains, such as trails, rocks, and steep inclines. The larger frame, increased tire size and tread, and multiple gears provide better traction, control, and power for off-road cycling. In this scenario, a mountain bike is likely to be faster than a BMX bike.
For smooth, paved conditions: If riding on smooth surfaces such as tracks, skate parks, or city streets, a BMX bike may achieve higher speeds due to its lightweight frame and single-speed gearing designed for acceleration.
While a mountain bike can still perform well on these surfaces, the BMX bike is likely to have an advantage in terms of agility and acceleration.
– Rider Skill Level
The rider's skill level is another critical factor when comparing the speed potential of mountain bikes and BMX bikes. A skilled mountain biker may be capable of achieving impressive speeds on off-road trails, while a highly experienced BMX rider can perform stunts and tricks at rapid speeds.
It is essential to understand that individual skill and comfort levels significantly determine how fast a rider can navigate either type of bike. For example, riders with more experience on mountain bikes may struggle to maintain high speeds on a BMX, and vice versa.
– Bike Design and Components
Each bike's specific design and components, including the frame material, tire size, geometry, and gearing, can influence the bike's speed. For example:
Lightweight, responsive frames (typically made of materials like aluminum or carbon fiber) can increase acceleration and top speed potential.
A bike equipped with multiple gears (usually found on mountain bikes) can make it easier for riders to adjust to varying inclines and maintain optimal speeds.
Tires with a smoother tread pattern and narrower size (like those found on some race-oriented BMX bikes) can reduce rolling resistance and improve speed on smooth surfaces.
It's important to note that the specific make and model of a mountain bike or BMX bike can vary greatly in terms of design, components, and speed capabilities.
Selecting a high-quality bike with features tailored to your preferred riding style and conditions can significantly impact the overall speed and performance.
• Conclusion: Which Bike Is Faster?
When comparing the speed of mountain bikes and BMX bikes, it is crucial to consider the specific riding conditions, the rider's skill level, and each bike's design and components.
In general, mountain bikes are faster for off-road cycling and steep terrains, providing better traction, control, and power for these conditions. Conversely, BMX bikes typically excel in smooth, flat conditions such as skate parks, tracks, and city streets, with quick acceleration and agility giving them an advantage.
Ultimately, the decision between a mountain bike and a BMX bike should depend on your preferred riding conditions and personal skill level. No matter which types you choose, investing in a high-quality bike with the right design and components to meet your needs will result in the best overall speed and performance.
For more information regarding mountain bikes and BMX bikes, visit Sheldon Brown's Bicycle Glossary, a reputable resource for in-depth knowledge of bicycle terms, components, and mechanics.
Comparing Mountain Bikes and BMX: Performance and Advantages
When it comes to choosing the perfect bike, one question often comes to mind – are mountain bikes better than BMX? The answer is, it depends on what you want to do with the bike.
• Mountain Bikes: Exploring the Great Outdoors
Mountain bikes are designed for off-road cycling, conquering trails, and rough terrains. They're built to handle a variety of riding conditions, including loose dirt, steep inclines, and rocky paths. Here are some of the main features that contribute to their off-road prowess:
– Suspension Systems
Mountain bikes typically come with suspension systems that help to absorb the shock of rough trails, ensuring a more comfortable ride. There are three main types of suspension systems:
Hardtail: Mountain bikes with a suspension fork in the front and no suspension in the rear, ideal for basic trail riding.
Full suspension: Bikes with both front and rear suspension, providing maximum comfort and better control on rough, technical trails.
Rigid: Mountain bikes with no suspension, typically used for bikepacking or smoother trails where suspension is unnecessary.
– Wheel Size and Tire Tread
Mountain bike wheel sizes range from 26 inches to 29 inches (also called 29ers). The larger wheels allow for better traction and smoother rolling over obstacles. Mountain bike tires also have knobby treads, which provide excellent grip on loose dirt, mud, and rocks.
– Gearing and Braking Systems
Mountain bikes come with a wide range of gearing options, allowing you to tackle steep climbs and fast descents. They have powerful hydraulic disc brakes that provide precise and reliable stopping power in various riding conditions.
• BMX Bikes: Tricks, Jumps, and Racing
BMX bikes, on the other hand, are designed primarily for tricks, jumps, and racing on smooth surfaces. They have smaller wheels (typically 20 inches), a compact frame, and a single gear, making them agile and easy to control. Here are some key features of BMX bikes:
– Sturdy Frame and Fork
BMX bikes have a strong frame and fork, made to withstand the impact of jumping, landing, and performing tricks. Often, these bikes feature reinforced tubing and welded gussets for added strength and durability.
– Compact Geometry
With their small size and low-slung frames, BMX bikes are designed to be agile and easy to maneuver. This compact geometry allows riders to perform a wide range of tricks and stunts easily.
– Single-Gear Design
BMX bikes come with a single gear, making them lighter and easier to maintain. This setup also encourages the development of strong pedal strokes and explosive power, essential for tricks and racing.
• Which One Is Right for You?
Now that we have discussed the key differences between mountain and BMX bikes let's explore which one might be right for you depending on your needs and preferences:
– Choose a Mountain Bike If…
You enjoy exploring off-road trails and tackling varying terrain.
You prioritize comfort while riding over long distances.
The ability to navigate steep climbs and descents is essential.
I recommend checking out the International Mountain Biking Association for trail recommendations and tips on choosing the right mountain bike.
– Choose a BMX Bike If…
You're interested in performing tricks, jumps, and stunts.
You want a bike that's easy to maneuver and control.
You plan on participating in BMX races or freestyle competitions.
For more information on BMX bikes and getting started, visit the American Bicycle Association website.
• In Conclusion: Assess Your Riding Goals
Ultimately, the decision between a mountain bike and a BMX bike comes down to your preferred style of riding and the types of terrain on which you plan to ride.
Mountain bikes excel in off-road environments with varying conditions, while BMX bikes are best suited for tricks, jumps, and racing on smooth surfaces.
By assessing your riding goals and understanding the key differences between these two types of bikes, you can make the right choice that will provide you with hours of enjoyment on the trails or at the skatepark.
BMX vs. Mountain Bikes: Difficulty and Skill Levels
When it comes to cycling, there are more than just road bikes and cruisers out there. One question that often pops up among cycling enthusiasts is whether a BMX bike is harder than a mountain bike for various aspects.
• The Basic Differences Between BMX and Mountain Bikes
– BMX Bikes
BMX, which stands for Bicycle Motocross, is a type of bike designed for off-road racing and trick riding. These bikes are typically small, lightweight, and agile, perfect for performing stunts, navigating jumps, and pumping through technical sections. Depending on the intended use, BMX bikes come in various styles, such as racing, street, park, or flatland.
Key features of BMX bikes:
Smaller frame and wheels
Single gear (no derailleur)
Lightweight construction
Bigger handlebars for leverage
Pegs for grinding and additional trick support
– Mountain Bikes
Mountain bikes, on the other hand, are designed to conquer off-road trails, from smooth singletrack to gnarly downhill runs, and everything in between. These bikes are more versatile than BMX bikes and are built to handle a wider range of terrains, varying from steep climbs to technical descents.
Mountain bikes come in different styles: cross-country, trail, all-mountain, and downhill.
Key features of mountain bikes:
Bigger frame and wheels
Multiple gears with a derailleur system
Suspension forks and/or rear shocks
Hydraulic disc brakes
Tire tread designed for off-road traction
• Riding Difficulty: BMX vs. Mountain Biking
– BMX Riding Difficulty
BMX bikes are primarily used for either racing or freestyle. In racing, the main aim is to complete a dirt track filled with jumps, berms and whoops as quickly as possible. On the other hand, Freestyle involves performing various tricks and stunts, such as tail whips, barspins, and backflips.
BMX riding requires explosive power, precise bike control, and high technical skill, especially when performing tricks. At first, a beginner in the sport may find it challenging to maintain balance and control on the small, lightweight bike with no gears to assist in momentum.
– Mountain Bike Riding Difficulty
Mountain biking covers various disciplines and intensity levels, making it both beginner-friendly and challenging for experienced riders. Cross-country and trail riding are generally more accessible, focusing on climbs, descents, and navigating through varied terrain.
On the other hand, downhill and all-mountain riding require a high level of skill, physical strength, and mental focus. These disciplines involve tackling steep and technical descents, rock gardens, jumps, and drops.
It is essential to have the ability to control the bike's speed, suspension, and gearing while navigating through challenging obstacles.
• Which Suits Your Needs: BMX or Mountain Bike?
Now that we understand the differences between BMX and mountain bikes and the riding difficulty associated with each, it's essential to determine which one will better suit your needs.
If you're interested in performing tricks and stunts and honing your technical skills on small, lightweight bikes in a park or urban setting, a BMX bike is the right choice. However, it's crucial to have patience and dedication, as mastering BMX riding can take time and practice.
On the other hand, mountain biking is for you if you enjoy exploring the great outdoors, taking on climbs, and conquering thrilling descents on versatile bikes. Begin with easier trails and gradually progress to more challenging courses, ensuring gradual and safe skill development.
• Recommended Resources for Further Reading
For those looking further to expand their knowledge on BMX and mountain biking, I recommend the following resources from reputable sources:
USA Cycling: Offers valuable information, resources, and certification programs for competitive cycling disciplines, including BMX and mountain biking
International Mountain Bicycling Association (IMBA): Provides resources that cater to trail advocacy, bike park construction, and mountain bike trail development
Ride BMX: An online platform featuring the latest news, tutorial videos, and interviews from the world of BMX
• Conclusion
In conclusion, whether a BMX bike is harder than a mountain bike depends on the individual's goals and preferences.
BMX riding focuses on technical skills, tricks, and racing on smaller, lightweight bikes, while mountain biking offers a versatile range of disciplines and intensity levels, allowing one to explore various off-road terrains.
By understanding your priorities and abilities, you can make an informed decision about which type of bike would suit your needs and provide an enjoyable, challenging experience.
Speed Comparison: Mountain Bikes vs. Regular Bikes
Mountain and regular bikes, also known as road bikes, are designed for different purposes, making comparing their speed a bit of a challenge. In this article, we will provide an in-depth analysis of these two types of bikes and determine which one is faster depending on the riding conditions and cyclists' needs.
• The Basics of Mountain Bikes and Road Bikes
– Mountain Bikes
Mountain bikes are specifically built for off-road cycling and are characterized by durability, stability, and versatility. These bikes are equipped with knobby tires, powerful brakes, and a suspension system that helps absorb the impact of uneven terrain.
– Road Bikes
Road bikes are designed for pavement and are built for speed, efficiency, and long-distance cycling. They have lightweight frames, thinner tires, and drop handlebars that allow for multiple hand positions, increasing the cyclist's control and aerodynamics.
• Speed Comparison: Factors to Consider
To better understand which bike is faster, we need to examine several factors that influence the speed of the bicycle. These include:
Terrain
Cyclist's skill level
Bike weight
Rolling resistance
Aerodynamics
– Terrain: Where Are You Riding?
The terrain you're biking on is the most crucial factor in determining which bike is faster.
Off-Roading and Rough Trails
When it comes to off-road and rough trail riding, mountain bikes are the clear winners. The wider, knobby tires provide better traction, and the suspension system absorbs the impact of rocks, roots, and other obstacles.
Mountain bikes also have a more upright riding position, allowing for increased stability and control in technical sections.
Paved Surfaces
On paved surfaces, road bikes are faster due to their lighter weight, thinner tires, and aerodynamic riding position. The frame geometry of a road bike also encourages more efficient power transfer, leading to higher speeds.
– Cyclist's Skill Level
A rider's skill and comfort level plays a significant role in determining bike speed. If a person is more accustomed to and comfortable on a mountain bike, they may be slower on a road bike and vice versa.
The best way for a cyclist to increase their overall speed is by improving their cycling skills and fitness level.
– Bike Weight
A lighter bike typically translates to faster speeds, and road bikes are usually lighter than mountain bikes. A road bike's lighter weight allows for quicker acceleration and faster climbing, especially on longer rides or steeper hills.
– Rolling Resistance
Rolling resistance refers to the force required to keep a tire rolling at a consistent speed. Higher rolling resistance slows down the bike, while lower rolling resistance allows for increased speed.
Road bikes have thinner tires and less aggressive treads, which result in lower rolling resistance. On the other hand, mountain bike tires are larger and have more traction, which leads to higher rolling resistance when ridden on pavements.
– Aerodynamics
Aerodynamics have a significant impact on cycling speeds. Road bikes are designed with aerodynamics in mind, with drop handlebars, a lower riding position, and a streamlined frame that allows the cyclist to cut through the wind with less resistance.
In comparison, mountain bikes have a more upright riding position and a bulkier frame, which increases wind resistance and hampers speed on paved surfaces.
• The Final Verdict: Speed Comparison Between Mountain Bikes and Road Bikes
It's difficult to definitively answer whether mountain bikes are faster than road bikes, as it largely depends on the specific conditions and environment in which they're ridden.
The mountain bike is the faster and more suitable option for off-road riding and rough terrain. However, the road bike is built for speed and efficiency for paved surfaces and dedicated cycling roads.
As a final note, for those who prefer a mix of on- and off-road riding, hybrid bikes combine the best features of both mountain and road bikes, allowing cyclists to enjoy the benefits of each type in a single bike.
Regardless of the bike you choose, improving your cycling skills and endurance remains the best way to increase your speed and efficiency.
For more in-depth information on the differences between mountain and road bikes, you can visit Sheldon Brown's Bicycle Glossary, a well-respected educational resource website maintained by professional bike mechanics.
Bicycle Speed Showdown: Which Type Reigns Supreme?
Bicycles come in various shapes, sizes, and configurations, but one question among cycling enthusiasts and casual riders alike is: Which type of bicycle is the fastest? To answer this question, we must delve deep into the different types of bicycles, their aerodynamics, and the factors that affect their speed.
• Road Bikes: Built for Speed
Road bikes are specifically designed for speed on paved roads. With their lightweight frames (usually made of carbon, aluminum, or steel) and slim, high-pressure tires, road bikes aim to reduce rolling resistance and wind drag. The drop handlebars offer various hand positions that allow the rider to adjust their posture for aerodynamic efficiency.
Road bike speeds: On average, a fit rider can achieve a cruising speed of 18-25 mph (29-40 km/h) on flat terrain. Skilled cyclists can push the speed even further, reaching over 30 mph (48 km/h) in sprints. For professional riders like those in the Tour de France, average speeds range from 23-28 mph (37-45 km/h).
I recommend choosing a road bike if your primary goal is to ride fast on paved surfaces.
• Mountain Bikes: Off-Road Performance
Mountain bikes prioritize stability and shock absorption for off-road terrain, often at the cost of speed. They have a more relaxed riding position with flat handlebars and are heavier than road bikes, with thick, knobby tires for better grip on dirt and rocks.
Suspension systems (front or full) add comfort and control but contribute to weight and energy loss.
Mountain bike speeds: On flat pavement, the average rider can reach speeds of 14-20 mph (23-32 km/h), while off-road speeds may average between 6-10 mph (10-16 km/h), depending on the terrain difficulty.
For professional cross-country racers, speeds on flat terrain can approach 20-25 mph (32-40 km/h), and 10-15 mph (16-24 km/h) in challenging off-road conditions.
Visit The International Mountain Biking Association for helpful tips and resources on mountain biking.
• Hybrid Bikes: A Balanced Approach to Riding
Hybrid bikes combine features of road and mountain bikes, aiming to provide a comfortable and efficient ride for various conditions. These bikes often have flat handlebars, wider tires than road bikes (but narrower than mountain bikes), and lightweight frames. Some models include front suspension and disc brakes for added versatility.
Hybrid bike speeds: Their versatility means that hybrid bikes encounter a broad speed range. On flat pavement, the average rider can achieve speeds of 15-20 mph (24-32 km/h), while off-road performance varies greatly depending on factors like tire size and suspension.
I recommend considering a hybrid bike if you plan on riding on both paved and unpaved surfaces and want a balanced combination of comfort and speed.
• Racing Bikes: The Need for Speed
Racing bikes are built for maximum speed and performance. These bicycles focus on minimizing weight and air drag, often featuring sophisticated carbon-fiber constructions, deep-section wheels, and integrated components.
Time trial and triathlon bikes take aerodynamics to the extreme with their unmistakable frame geometries and aggressive riding positions.
Racing bike speeds: Average speeds for fit riders on racing bicycles can range from 20-30 mph (32-48 km/h). At the professional level, top speeds can surpass 40 mph (64 km/h) in sprints and maintain an average speed of over 27 mph (44 km/h) in Ironman triathlons.
– Track Bikes: Specialized for the Velodrome
Track bikes are a specialized subcategory of racing bicycles designed explicitly for racing on velodromes. With their fixed-gear setup and absence of brakes, track bikes are lightweight and efficient, though they lack the versatility of multi-gear road bicycles.
Track bike speeds: On velodromes, skilled track cyclists can reach top speeds of 35-45 mph (56-72 km/h) and consistently maintain speeds of 25-30 mph (40-48 km/h) during races.
• Conclusion: The Fastest Type of Bicycle
When evaluating speed potential across different types of bicycles, it becomes evident that road bikes and racing bikes are the fastest due to their lightweight frames, slim tires, and aerodynamic features. In particular, time trial and triathlon bikes are arguably the fastest bicycles on the market when it comes to pure speed capabilities.
However, it's essential to consider that the type of bicycle best suited for you depends on your riding preferences, physical fitness, and intended use. If most of your riding will take place off-road or involve mixed terrain, a mountain or hybrid bike may be more appropriate, even if they aren't the fastest options available.
Ultimately, the fastest bike is the one that allows you to enjoy your time on two wheels while safely and efficiently reaching your cycling goals.
| Type of Bicycle | Average Speed |
| --- | --- |
| Road Bike | 20-25 mph |
| Mountain Bike | 15-20 mph |
| Hybrid Bike | 17-22 mph |
| Electric Bike | 15-28 mph |
| BMX Bike | 10-15 mph |
| Cyclocross Bike | 18-23 mph |