Mountain bike pedal types explained, 25 Things You Should Know
To an untrained eye, mountain bike pedals may appear irrelevant, owing to their small size and purpose. The fact is, the pedals play a crucial role when finding a bicycle that suits you. Selecting between a quality pedal and a bad one can make a huge difference depending on the purpose of your bike.
How to select the right kind of pedal?
When selecting a pedal for your bike, it is important to look at the following:
Adjustability
Mud Shedding features
Weight of the pedal
Easy to maintain
Durability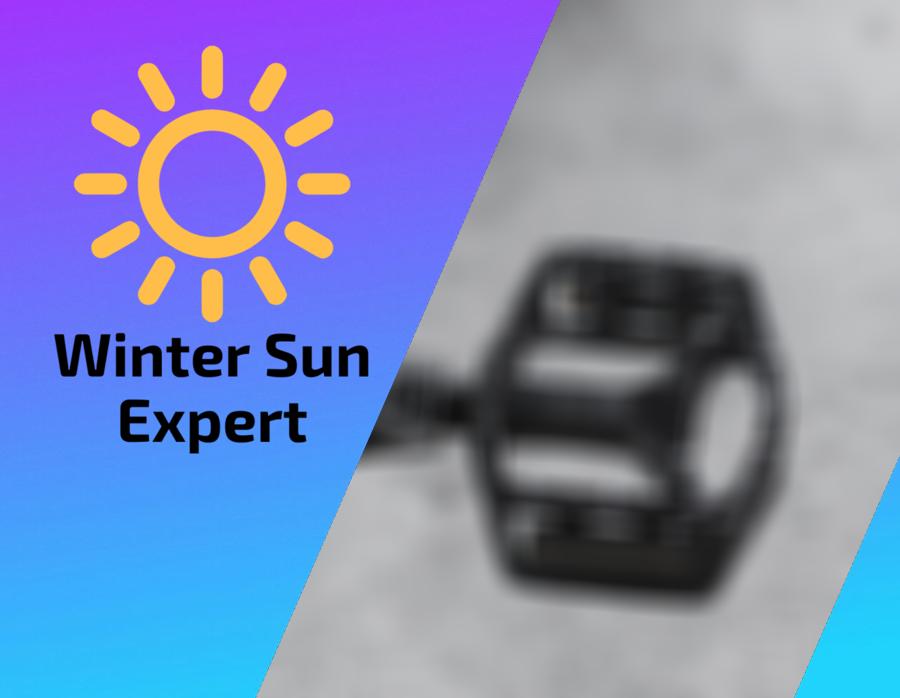 A Look At Clipless Versus flat pedals
When settling on any bicycle pedal, the first consideration is whether you need a clipless or flat or platform pedal, also known as a platform pedal. Most new mountain bikes are fitted with flat pedals in a metal or plastic design. Below are the advantages of using the platform pedal.
● Pros of using Platform pedals
No special shoes are needed to use the pedals. You can use any shoe that has a flat bottom to ride your bike.
Emergency bailout: The pedals allow for an emergency bailout from the bike for beginners and dirt jump bike stunt performers.
Cheap: The platform pedals are cheap compared to clipless pedals.
How Do Mountain Bike Pedals Make A Difference? 
Flat pedals have significantly transformed over the years. The pedals are now grippier, sleeker, and lighter than their original design. Some companies have designed special shoes for the pedals to compound the thrilling experience of having flat pedals. Many riders talk of flat pedals as being stable as those of a clipped pedals.
Over time, the technology of flat pedals has tremendously improved, especially in the design of the shape and pins of platform pedals. The platform pedals special shoes have also improved in terms of grip to match the ever-evolving technology of the pedals.
Today would be a great day if you have yet to upgrade your flat pedal shoes. However, despite all the pros of using a flat pedal, experienced riders will still opt to use a clipless pedal for a more solid pedal-to-foot attachment.
Clipless Pedal
Clip-in mountain bicycle pedals are fitted with a unique spring known as a cleat, which connects to the sole of the riding shoe. The spring mechanism allows the rider to attach and detach the cleats on the shoes when pedaling.
To attach the cleat, the rider has to push his foot forward and downward toward the pedal until the cleat mechanism fits into place. The foot remains fastened to the pedal until the rider is done riding and decides to unclip the cleat.
To detach the cleat, the rider moves the foot outwards until the cleat detaches. For beginners, some practice is needed for clipless bike pedals before they can exploit the pedal's benefits.
A clip-in pedal is known to provide better control over a bicycle. Secondly, the pedal gives the rider the utmost confidence when riding in wet conditions knowing his feet would not slide off the bike pedals.
A well-set-up clip-in pedal always keeps the feet in place over the pedal's axle. In doing so, the rider will find more efficiency and power output generated from his quads and hamstrings.
Clipless pedals come in two categories. The first type is the mountain bike clip-in pedal, and the second is the road bike clipless pedal. The difference between the two is brought about by the number of holes in the cleat and cleats on both sides of the pedal.
In addition to having two or more cleats on either pedal, a mountain pedal has two holes designed to allow mud to sip through to the ground more efficiently. The small cleat also allows riders to wear the shoes for recreational and commuting activities comfortably.
Road bike pedals have four holes at most, and apart from being one-sided, they are much bigger. The cleats have a large surface area, making power transfer from the legs to the pedal much more efficient but making the shoes cumbersome.
● Pros of a clip-in pedal
Reduced size. Clip-in pedals have a much smaller footprint than flat pedals, making removing debris from the pedal easier.
Lighter. Compared to other pedals of similar quality, clipless pedals feel light on the feet.
Better Handling. When undertaking a technical ride, clip-in pedals give your feet a solid attachment to the bicycle when taking on rough descents and add to the fun of bunny hopping.
Better efficiency. The pedal strokes provide more energy to the rider, making the ride more fun.
In the market, several clipless standards make cleats incompatible with each other. The main standards are CrankBrothers, Time, and SPD standards. SPD is the most popular standard in many clipless pedals. The standards issue, however, should not be a significant concern if all you are interested in is finding the right pedal for your bike.
Combo bike pedals
Combo or combination bicycle pedals, as the name suggests, merge features for both the clipless pedal and flat pedal. The pedals come in two varieties. One has a clip and platform on different sides of the pedal, while the other has the clip placed on both sides of the platform pedal such that the clips are accessible simultaneously.
For multipurpose riding, this type of brake pedal is awesome to have on your bike. You have the choice of staying clipped to your bike or staying unclipped when doing stunt riding.
Combo pedals for the mountain bike rider provide many benefits, such as allowing the rider to put the clip on only when needed and use normal pairs of shoes to ride for commuting purposes. This is made possible by having a clip-in pedal and platform pedal on both sides of the pedal.
The main disadvantage of selecting a combo bike pedal is a weight issue arising from having the clip on just one side of the pedal. In most cases, the side with the clip will always be facing the ground due to the clip's weight, and this makes clipping a bit challenging and annoying for the impatient rider.
BMX bike pedals
Like mountain bike pedals, BMX pedals are more robust and simple in design. The pedals are made from steel, aluminum, or resin. They are much heavier but cheaper compared to other bike pedals.
Despite their similarities to mountain pedals, you should be keen to check for the diverse axle standards associated with BMX bike pedals.
Toe Clip pedals
This rather outdated and least popular type of pedal works by attaching the feet to the pedals using a strap and cage. Their exceptional feature is allowing you to attach your foot to the pedal without necessarily having a special shoe.
To most riders, these pedals are unreliable compared to clipless pedals, as the cycling shoe can sometimes be trapped in the pedal during an emergency.
Other factors to consider when choosing a pedal are:
● Adjustability:
When selecting a clipless pedal, it's imperative to consider the pedal tension adjustment settings and the float. Knowing how much force you need to clip your foot on the pedal and how far you can rotate your foot when the clip is on will go a long way in giving the pedal proper care.
● Mud Shedding features:
The pedals should have openings where mud and snow can sip out when muddy feet are placed on them.
● Weight of the pedal:
A light pedal will most likely be made from plastic. A heavier pedal will be steel made and more durable.
● Easy to maintain:
A good pedal should allow you to swap broken parts. Other pedals have to be replaced in full, which can be expensive.
● Durability:
A bike with smooth bearings will require little to no maintenance. A pedal suited to mountain bikes will persevere the rough terrain, constant scratches, and rock strikes and stay effective after a long time.
Maintenance tips and spares for pedals
Like any other part of a bike, pedals require routine maintenance for optimal performance when they are being used. The least you can do for your pedal is to inspect the pedal surface and cleats regularly. The cleaner the pedals, the more efficient it is for the cleats to attach to the pedal body. This makes it easy when clipping in and out of the pedal.
The spindle attached to the crank arm of the pedal utilizes bushings and bearings, and you must refresh the bearings by applying grease to the pedal to ensure the pedal remains in perfect condition. Pedals such as Speedplay have holes to facilitate the re-greasing of the pedal.
With some minor mechanical background, you can disassemble the pedal and grease it. When properly grease the pedals, you minimize the chances of annoying creaks arising from the pedal. Besides, the chances of the pedal seizing up or getting stuck in the crank arm reduce by 90%.
When washing, pressurized water should not be directed at the location of the bearings to avoid damage.
Exploring 14 Varieties of Mountain Bike Pedals
Mountain biking is a thrilling experience, and the right set of pedals can significantly enhance your comfort, control, and performance on the trails. With numerous pedal types, it's essential to understand their features and benefits.
• Flat Pedals
Flat pedals are an excellent choice for beginners or casual riders. They provide a stable, wide platform for your feet, allowing easier control and maneuvering. Flat pedals also enable quick foot adjustments, making them forgiving for sudden dismounts.
SheldonBrown provides an extensive guide on flat pedals and their advantages.
• Platform Pedals
Platform pedals are similar to flat pedals but have additional grip mechanisms, such as pins or molded traction patterns. These pedals improve traction and foot stability, especially for aggressive mountain biking styles or wet conditions.
• Click Pedals
Click pedals, or SPD pedals, are popular for cyclists who prefer a secure foot-to-pedal connection. These require special cycling shoes with cleats, which lock into the pedal mechanism. Click pedals offer increased pedaling efficiency as your feet remain engaged throughout the pedal stroke.
• Clipless Pedals
Contrary to their name, clipless pedals require clipping in, similar to click pedals. The term "clipless" comes from the early days of mountain biking when toe clips and straps were the norm. Clipless pedals provide a secure connection through a spring-loaded mechanism, which can be adjusted for individual rider preferences and release angles.
• SPD-SL Pedals
SPD-SL pedals are similar to click and clipless pedals, but the cleats and mechanism are larger. This design provides a more substantial contact area between the shoe and pedal, which can improve power transfer and stability during high-intensity rides.
• Time ATAC Pedals
Time ATAC pedals feature a unique and robust cleat design allowing for a more natural foot movement. This can enhance comfort on long rides and may reduce the risk of knee strain. Time ATAC pedals are well-regarded for their performance in muddy conditions due to their self-cleaning properties.
• Crank Brothers Pedals
Crank Brothers pedals have a distinct "eggbeater" design, which optimizes mud shedding and can improve clipping in/out efficiency. These lightweight pedals offer multiple release angles, making them a favorite among cross-country riders.
• Speedplay Pedals
Speedplay pedals use a unique dual-sided entry system, so clipping in is easier and more accessible than traditional one-sided systems. They also allow for a wide range of free float, reducing knee stress.
• Hybrid Pedals
Hybrid pedals combine the benefits of flat and clipless systems. One side of the pedal is flat, while the other contains a clipless mechanism. These pedals are versatile and convenient for riders who want a secure connection during some rides while still having the option to use casual shoes for other outings.
• Magnetic Pedals
Magnetic pedals use a powerful magnet in the pedal mechanism to attract and maintain the shoe's contact. This design offers a secure connection without the fully locked feel of conventional clipless systems. Magnetic pedals provide an easy release, making them a suitable option for riders transitioning from flat pedals.
• Toe Clips
Toe clips are an older, traditional method for securing your feet to the pedals. They consist of a plastic or metal cage attached to the front of the pedal, which the rider's foot slides into, and can be paired with straps for increased security.
Toe clips provide some of the same benefits as clipless systems, like increased pedaling efficiency and control, but they can be less comfortable and more challenging to dismount.
• Cage Pedals
Cage pedals are similar to toe clips but feature a full cage surrounding the foot rather than just at the front. This design provides extra foot support, but like toe clips, it may be less comfortable than other pedal types.
• Power Grips
Power Grips are diagonal straps that attach to the pedal and securely hold the rider's foot in place. These are a convenient and affordable alternative to clipless systems since they work with any shoe. Power Grips are adjustable for different shoe sizes and accommodate most foot positions.
• Pedal Extenders
Pedal extenders are not a pedal type but an accessory to modify existing pedals. They attach to the pedal axle, effectively widening the distance between the pedal and crankset (Q-factor). Pedal extenders can provide increased comfort for riders with wide stance or hip, knee, or ankle alignment issues.
In conclusion, various mountain bike pedal types cater to riders' preferences and needs. Take the time to weigh your options and consider your riding style, skill level, and comfort to make the best pedal choice.
By selecting the right pedals for your mountain bike, you'll be well-equipped to tackle any trail and enhance your riding experience.
| Type | Description |
| --- | --- |
| 1. Flat Pedals | These pedals feature a flat platform with no clips or bindings, allowing riders to easily place their feet on and off the pedals. |
| 2. Clipless Pedals | These pedals have a mechanism that allows riders to "clip in" their shoes for a secure connection between the pedal and the rider's foot. |
| 3. Hybrid Pedals | Combines flat pedals with a clipless mechanism, providing both the option to clip in or ride with flat shoes. |
| 4. Platform Pedals | Similar to flat pedals, but with a larger platform area for more foot support and greater traction. |
| 5. Toe Clip Pedals | Features a toe cage or strap that helps keep the rider's foot in place on the pedal. |
| 6. Magnetic Pedals | Utilizes magnets to keep the rider's foot in place on the pedal, providing a secure connection without the need for straps or clips. |
| 7. BMX Pedals | Designed for BMX riding with a grippy, durable surface and strong construction for performing stunts and tricks. |
| 8. Downhill Pedals | Built for downhill mountain bike riding and typically feature a large platform with a secure clipless mechanism for better control and stability. |
| 9. Cross-country Pedals | Lightweight pedals designed for cross-country riding, typically featuring a clipless mechanism for efficiency and performance. |
| 10. Enduro Pedals | Designed for endurance racing, these pedals provide a good balance of weight, durability and performance, often featuring a clipless mechanism. |
| 11. Freeride Pedals | Designed for freeride mountain biking, offering a large platform and durable construction for better control and stability during aggressive riding. |
| 12. Gravel Pedals | Designed for gravel riding, these pedals provide a secure connection with minimal weight and easy engagement for fast, efficient riding on mixed terrain. |
| 13. Kids' Pedals | Smaller pedals designed specifically for children's bikes, offering the same functionality as adult options but in a smaller size. |
| 14. Women's Specific Pedals | Designed with women's specific anatomical differences in mind, these pedals may offer a different shape or adjustability to cater to female riders. |
Comparing Distinct Mountain Bike Pedal Styles
Mountain bike pedals are an essential component of any mountain bike setup. They come in many different types and designs, making it difficult for beginner and experienced riders to choose the right ones for their needs.
By understanding these differences, you can make a more informed decision when selecting your next mountain bike pedal set.
• Flat Pedals vs. Clipless Pedals
– Flat Pedals
Flat or platform pedals feature a large flat surface where riders place their feet during pedaling. These pedals are ideal for beginners or those who prefer a more casual riding style without being "connected" to the bike.
Flat pedals allow riders to easily put their foot down during challenging terrain or emergencies, providing greater security and control.
Some advantages of using flat pedals include:
Greater freedom of movement, riders can quickly reposition their feet as needed.
Easier dismount no need to disengage from the pedal when stopping or during a crash.
More efficient for jumping/technical riding, riders can use their whole foot to control the bike.
However, using flat pedals may lead to less efficiency during more vigorous pedaling, as riders may not pull up on the pedal during the upstroke.
– Clipless Pedals
Contrary to their name, Clipless pedals require the rider to use a special type of shoe that "clips" into the pedal, creating a connection between the rider's foot and the pedal. This system allows for better energy transfer from the rider's legs to the bike, increasing pedaling efficiency.
Some advantages of using clipless pedals include:
Improved pedaling efficiency riders can push and pull on the pedals as they pedal
Greater bike control clipped-in feet allows riders to manipulate the bike more effectively, especially during technical terrain.
However, clipless pedals can make dismounting and some off-the-bike movements more challenging.
• Pedal Design and Material Options
As with most cycling components, mountain bike pedals come in various designs, using different materials depending on rider preferences and intended use.
– Race-oriented pedals
Mountain bike pedals for racing are typically made with lightweight materials such as aluminum, carbon, or magnesium. These pedals often include minimalistic designs, sacrificing grip and stability for a reduced total weight. Riders looking for the best performance should consider these pedal options carefully.
– Enduro / All-Mountain pedals
There are enduro or all-mountain-focused pedal options for riders who prioritize durability and grip over absolute weight savings. These pedals often use a combination of materials, such as an aluminum body with a steel axel, and feature a larger platform than race-oriented pedals for increased foot stability.
Many enduro-style pedals also offer adjustable pins, allowing riders to tailor grip levels to their preferences.
– Budget Pedals
Various affordable mountain bike pedals, often made from more cost-effective materials such as nylon or lower-grade alloys, are available. These pedals will provide adequate performance for casual riders but may not hold up as well under high-stress situations or during competitive riding.
• Adjustability and Maintenance
Ease of maintenance and adjustability are essential factors to consider when choosing mountain bike pedals. Some models allow for tension adjustment, making engaging and disengaging from clipless pedals easier or harder. Additionally, some pedals provide replaceable components, such as pins or bearings, to extend the lifespan of the pedal.
It is also essential to consider the pedal's suitability for your riding environment. For example, riders in muddy or wet conditions will benefit from pedals with an open design that helps shed debris and water.
• Making Your Decision
Ultimately, the choice between the different types of mountain bike pedals depends on individual rider preferences, riding style, and intended use. Regardless of the chosen pedal system, be it flat or clipless, selecting an option that is durable, adjustable, and suited to the terrain you plan to ride will significantly impact your overall experience on the trail.
To better understand what might be best for you, consult your local mountain biking community for recommendations and advice based on your specific needs and goals.
Each rider will have unique preferences, but by understanding the differences between mountain bike pedals, you will be well on your way toward finding the perfect fit!
Type of Pedals

Advantages

Disadvantages

Flat Pedals

Easy and intuitive to use Quick foot placement adjustments
Easy to bail out in difficult situations
Good for beginners

Less efficient power transfer
Feet may bounce off pedals on rough terrain
Shoe to pedal grip depends on the shoe tread

Clipless Pedals

Better power transfer and efficiency
Feet remain secure on rough terrain
Improved control and maneuverability
Lightweight

Steep learning curve to clip and unclip
Possibility of not releasing fast enough during a fall
Requires specific shoes More expensive than flat pedals
Diverse Bike Pedal Types: A Comprehensive Guide
Selecting the right type of bike pedal is crucial for enhancing your overall cycling experience. The pedal you choose can affect your performance, safety, and comfort while riding.
With several different bike pedals available, it's essential to understand their features and which suits your riding style and needs the best.
• Platform Pedals: For Casual Riders and Commuters
Platform pedals, also known as flat pedals, are among the most popular and versatile bike pedals. These pedals come with a broad, flat surface that supports your feet. They are perfect for casual riders and commuters as they do not require any specialized cycling shoes and are easy to engage and disengage from.
Platform pedals come in different materials like plastic, aluminum, and magnesium. Models with a wider surface area or with traction pins offer better grip and support, ensuring your feet don't slip off during a ride.
I recommend the Race Face Chester Flat Pedals as a reliable and affordable choice.
• Toe Clip Pedals: For Increased Power and Efficiency
Toe clip pedals, or cage pedals, consist of a platform pedal with an attached toe cage. The cage is designed to encompass the front part of your shoe, offering additional support and foot retention. It allows you to push down and pull up on the pedals, increasing overall efficiency.
These pedals are ideal for riders who want to improve their performance without investing in specialized cycling shoes. They provide better control over the bike and are suitable for multiple riding disciplines, such as road cycling and mountain biking.
I recommend the MKS Sylvan Road Pedals with MKS Steel Toe Clips for their durability and quality construction.
• Clipless Pedals: For Maximum Performance and Control
Clipless pedals are preferred for professional cyclists and serious amateurs looking for top performance, control, and efficiency. Instead of using a physical cage, these pedals use a cleat system connecting directly with compatible cycling shoes. The connection provides a secure and efficient power transfer from the foot to the pedal.
There are two primary categories of clipless pedals: road and mountain bikes. Road pedals usually have a larger platform and a single-sided entry, designed for smooth surfaces and better power transfer. I recommend the Shimano Dura-Ace R9100 SPD-SL Pedals for their superb performance and lightweight design.
Mountain bike clipless pedals, on the other hand, feature dual-sided entry and smaller platforms. They work best on rough terrains and offer better mud-shedding capabilities. The Crankbrothers Candy 3 Pedals are an excellent choice for their reliability and easy entry and exit capabilities.
• Combination Pedals: For Versatility and Convenience
Combination pedals, also known as hybrid pedals, are designed to offer the best of both worlds: the convenience of platform pedals and the increased efficiency of clipless pedals.
These dual-purpose pedals have a platform side for casual riding with regular shoes and a clipless side for enhanced performance when wearing compatible cycling shoes.
These pedals are perfect for recreational cyclists or commuters who wish to enjoy the benefits of clipless pedals while still having the option to ride with regular shoes. The Shimano PD-T421 Click'R Pedals are my top pick due to their user-friendly design and adjustable tension settings.
• Choosing the Right Pedal for Your Needs
In conclusion, there's no one-size-fits-all solution for bike pedals; the right choice depends on your riding style, preferences, and requirements. Casual riders and commuters may find platform pedals the ideal choice due to their simplicity and compatibility with regular footwear.
Performance-oriented cyclists may prefer the secure connection and increased efficiency of clipless pedals.
Before purchasing bike pedals, consider test-riding different types to determine which is best for you. Finally, I recommend visiting reputable bicycle stores or seeking advice from experienced cyclists to find the perfect pedals for your needs.
For additional information about bike pedals and helpful tips on cycling, visit the bicycling.com's essential skills section. It provides valuable insights into various aspects of cycling, such as bike maintenance, technique improvement, and performance optimization.
| Type | Description |
| --- | --- |
| Platform Pedals | Also known as flat pedals, these are the most basic type of pedal and offer a wide, flat surface for your foot to rest on. Suitable for casual riders and beginners. |
| Cage Pedals | These pedals have a toe cage or strap that wraps around the front of your shoe, providing extra support and stability while pedaling. Ideal for commuters and touring cyclists. |
| Clipless Pedals | A system where the rider's shoe has a cleat that clips into a special mechanism on the pedal. This allows for a secure connection and efficient power transfer. Popular among road cyclists and mountain bikers. |
| Combination Pedals | Also known as hybrid pedals, these feature both a flat platform side and a clipless mechanism side, offering versatility for riders who want the option to clip in or use regular shoes. |
A Breakdown of MTB Pedal Categories
• Flat Pedals
Flat pedals, also known as platform pedals, are popular among mountain bike riders, especially beginners and casual riders. These pedals have a flat surface and provide a wide, stable platform for your feet to rest on while cycling. Many flat pedals also feature metal pins or grip tape to add extra traction to hold the shoe in place.
– Advantages of Flat Pedals
Ease of Use: Flat pedals are straightforward to learn because they do not require riders to clip in and out of the pedal. This feature is ideal for beginners still learning to balance and maneuver their bikes.
Foot Adjustments: Flat pedals allow for easy and quick foot adjustments, proving useful during technical trails where you might need to reposition your feet for better balance or control.
Quick Bailouts: In case of a crash or sudden stop, flat pedals allow riders to remove their feet from the pedals and regain control quickly.
However, flat pedals may not provide the same efficiency level as their clipless counterparts. Since your foot is not connected to the pedal, you may lose power while pedaling uphill or during aggressive sprints.
• Clipless Pedals
Contrary to their name, Clipless pedals involve clipping your cycling shoes to the pedal using cleats. This system connects the rider to the bike, increasing power transfer and efficiency during the pedal stroke.
There are two main categories of clipless pedals: 2-hole (also known as SPD) and 3-hole (commonly known as road or Look-style) systems. However, for mountain biking, 2-hole systems are typically preferred.
– Advantages of Clipless Pedals
Increased Efficiency: Because your foot is directly connected to the pedal, less energy is wasted during the pedal stroke, resulting in a more efficient and powerful ride.
Improved Control: Since your feet are attached to the pedals, it enables better bike handling, especially over rough terrain or during jumps.
Consistent Foot Positioning: Clipless pedals help maintain proper foot positioning, ensuring optimal power transfer and reduced risk of injury.
However, clipless pedals can be intimidating for beginners, and may take time to get used to clipping in and out of the pedals.
• Hybrid (or Combo) Pedals
Hybrid pedals, as the name suggests, combine the features of both flat and clipless pedals. One side of the pedal is flat, while the other has a clipless mechanism. This design allows riders to choose between regular shoes or cycling shoes with cleats, providing the benefits of both types of pedals in one.
– Advantages of Hybrid Pedals
Versatility: Hybrid pedals offer flexibility for riders who want the convenience of a flat pedal for casual rides and the option of clipping in for more challenging trails or improved efficiency.
Ease of Transition: Riders considering transitioning from flat pedals to clipless can benefit from hybrid pedals by gradually becoming accustomed to the clipless system while still having the comfort of a flat pedal when needed.
However, it's essential to note that hybrid pedals may not deliver the same level of performance as dedicated flat or clipless pedals. The compromise in design can result in reduced grip on the flat side or more challenging clipping in and out on the clipless side.
– Recommendations and Further Resources
Based on personal experience, I recommend beginners and casual riders start with flat pedals as they provide a comfortable and easy-to-learn option for cycling. Clipless pedals may be a better choice for more advanced riders or those seeking increased efficiency.
If you are unsure and want the flexibility to switch between the two, then hybrid pedals could be a great option.
For those looking to learn more about mountain bike pedals, check out this article from REI Co-op, which discusses the differences between pedal types and provides helpful tips on selecting the right pedals for your needs.
| Type | Description |
| --- | --- |
| Flat Pedals | Flat pedals, also known as platform pedals, provide a wide, flat surface for your feet, allowing you to easily plant your foot and maintain grip while riding. Common materials for flat pedals include aluminum, steel, and plastic for lighter weight and affordability. |
| Clipless Pedals | Clipless pedals are a two-part system that consists of the pedal itself and a special cycling shoe with a cleat. This cleat attaches to the pedal, effectively locking your foot in place while you ride. Clipless pedals offer improved foot stability, power transfer, and efficiency compared to flat pedals. |
| Toe Clip Pedals | Toe clip pedals, also known as cage pedals or toe cages, consist of a flat pedal with a plastic or metal cage that surrounds the front portion of your shoe. They are designed to help keep your foot in place while riding, and can be used with most types of shoes. Toe clips provide some of the benefits of clipless pedals but are considered less secure and efficient. |
| Combination Pedals | Combination pedals, also known as two-sided, dual-purpose, or hybrid pedals, feature both a flat platform on one side and a clipless mechanism on the other. This allows riders to switch between clipped-in riding and casual riding with regular shoes. Combination pedals offer versatility and can be a good option for riders who want the benefits of clipless pedals but also need the convenience of flat pedals for certain situations. |
SPD vs SPD-SL Cleats: Understanding the Differences
Cycling has experienced a surge in popularity in recent years, with many people taking up the sport for fitness, commuting, or just for fun. As a result, there has been a growing demand for information on bicycle components and accessories.
One area that often confuses new cyclists is the difference between SPD and SPD-SL cleats.
• Understanding Cleats and Pedals
Before diving into the specifics of SPD and SPD-SL cleats, it is important to understand what cleats are and how they work with pedals. Cleats are small devices that attach to the bottom of your cycling shoes and clip into corresponding pedals on your bike.
This system, known as clipless pedals, allows you to transfer power more efficiently when cycling and enables better control over your bike.
Several types of cleats and pedals are available, each catering to different types of cycling and rider preferences. Two of the most common types are SPD (Shimano Pedaling Dynamics) and SPD-SL (Shimano Pedaling Dynamics-Super Light).
• SPD Cleats
SPD cleats were introduced by Shimano in the early 1990s and are considered the industry standard for mountain bike and commuter cycling. SPD cleats are small, metal cleats that attach to your cycling shoes with two bolts. The cleat then fits into a compatible SPD pedal, which features a recessed area to accommodate the cleat.
– Advantages of SPD Cleats
There are some notable advantages to using SPD cleats, including:
Versatility: SPD cleats and pedals are compatible with a wide range of cycling shoes, specifically those designed for mountain biking, commuting, or casual cycling.
Walkability: The recessed design of SPD pedals means that the cleat is not exposed when walking, which makes it easier to walk in your cycling shoes without damaging the cleat or slipping on surfaces.
Easier to Clip In: Many riders find it easier to clip into and out of SPD pedals than other systems, making them a popular choice for those new to clipless pedal systems.
– Disadvantages of SPD Cleats
There are some potential drawbacks to consider when using SPD cleats, such as:
Smaller Platform: SPD pedals typically have a smaller platform area, which some riders may find less comfortable and stable for long rides and high-intensity cycling.
Less Power Transfer: The smaller pedal platform can potentially result in less power transfer than other systems, particularly for those with larger feet or a preference for road cycling.
• SPD-SL Cleats
As the name suggests, SPD-SL cleats are a lighter-weight version of SPD intended for road cycling. SPD-SL cleats are typically made from plastic and attach to your cycling shoes with three bolts.
The cleat then clips into a specially designed SPD-SL pedal, which features a larger platform and protruding "wing" to help guide the cleat into place.
– Advantages of SPD-SL Cleats
Some benefits of opting for SPD-SL cleats include:
Larger Platform: The larger pedal platform increases comfort and stability for riders, particularly during long rides and high-intensity cycling.
Improved Power Transfer: The larger platform also enables better power transfer, which can lead to improved performance on climbs and sprints.
Lighter Weight: SPD-SL cleats are typically lighter than their SPD counterparts, making them popular for road cyclists and those aiming for maximum performance.
– Disadvantages of SPD-SL Cleats
Potential downsides of using SPD-SL cleats are:
Less Walkability: The protruding design of SPD-SL cleats can make them more difficult to walk in, and many riders will need to use cleat covers to prevent damage or slipping when walking.
Limited Shoe Compatibility: SPD-SL cleats are primarily designed for road cycling shoes, which may limit your options when selecting shoes.
• Which Cleats Are Right For You?
The choice between SPD and SPD-SL cleats will often come down to personal preference and the cycling you primarily focus on. If you are a road cyclist, the benefits of SPD-SL cleats, such as improved power transfer and lighter weight, may outweigh the downsides.
For those who commute or participate in more casual cycling, the versatility and walkability of SPD cleats may make them the better option.
Whatever cleat system you choose, practice clipping in and out of your pedals before heading out on the road. Becoming comfortable with this skill can be crucial for maintaining balance and control while cycling.
For further information on cleats and clipless pedal systems, the Sheldon Brown website offers a comprehensive guide and is an excellent resource for any cyclist looking to learn more about this topic.
| Feature | SPD Cleats | SPD-SL Cleats |
| --- | --- | --- |
| Design | Two-bolt design | Three-bolt design |
| Functionality | Designed for both road and mountain biking | Specifically designed for road cycling |
| Shoe Compatibility | Compatible with mountain bike shoes and some road shoes | Compatible with road-specific shoes |
| Pedal Platform | Smaller pedal platform | Larger pedal platform |
| Walkability | Easier to walk in due to recessed cleat | Less walkability due to protruding cleat |
Mountain bike pedal types explained 
1. Nukeproof Pro Sam Pedal
The pedals derive their name from the 2018 World Series champion, Sam Hill, who used the same bike pedals to win the title. So far, no ills have been reported regarding the pedals, largely because of the performance of the pedal witnessed by people when Sam was using the pedals.
The body's pedal is perfectly sized to provide support and grip better. The more high-end version of the Sam Hill pedal, despite having the same shape as the standard model, has a machined look and is more appealing to look at.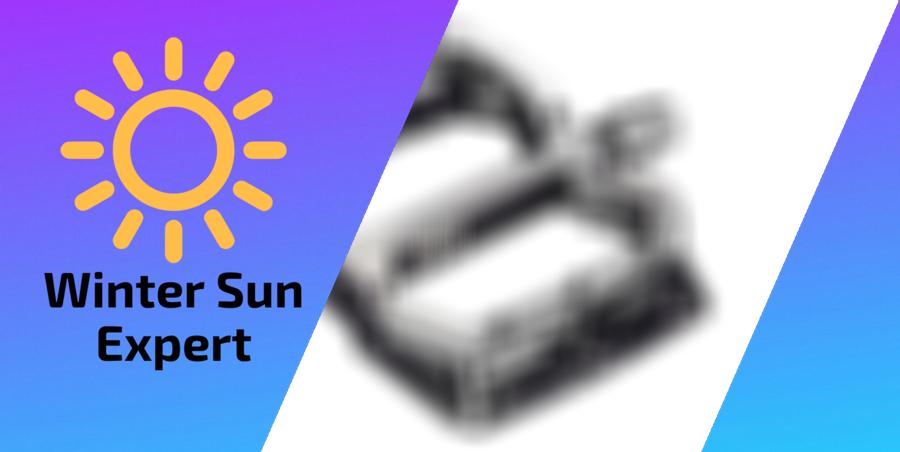 The pedals remain a top performer with dual-sealed bearings and DU self-lubricating bushes.
– Pros
Excellent shape
Has great grip brought about by the pins coating the pedal
Has been used in the past to win a world series competition
Easy to replace
Cheap
– Cons
Are the least durable type of pedals.
2. Deity TMAC
This pedal is characterized by an extensive platform area with fourteen pins around the pedal's edges and a few bearings combined with a DU bushing. The bushing, plus the three bearings, smoothly keep the pedal spinning.
The large surface area makes the pedal more susceptible to ground assault by rocks, but their robustness reduces any damage chance.

The pins' design limits easy removal, and in the event of pedal damage, the pedal has to be disassembled to remove a damaged pin. The large footprint allows for swift changes while keeping the grip in check. The concave shape allows for a firm fit of the cycling shoe, with the pins providing a death grip to the soles.
– Pros
Spread out the pedal platform to hold the foot better.
Low maintenance is required for the pedals.
The shape allows for a sturdier grip of the shoe.
Colorful paint job
The pins grip the shoes perfectly.
– Cons
Susceptible to rock strikes.
The pins can be prickly on a barefoot.
3. HT PA03A
This mountain pedal is sturdy, light, and cheap. However, they are small in size and weigh very little. The pedal's flat body is manufactured from nylon instead of alloy and comes with several holes to push mud out of the pedal.
The scruffy-looking pins on each side of the pedal maximize the grip on the pedal regardless of the choice of cycling shoe or its condition.

– Pros
They have a large surface area that aids in gripping the foot on the pedal.
They are cheap
Very light 
– Cons
They possess a scruffy look.
4. Burgtec MK4 Flat pedal
Manufactured using nylon, the concave-shaped pedal has a pin structure similar to the Penthouse MK4 pedal but with shorter pins that facilitate shifting of the foot position. They are lighter in weight than their counterparts made of steel. Their composite bodies allow them to flip over debris on the ground.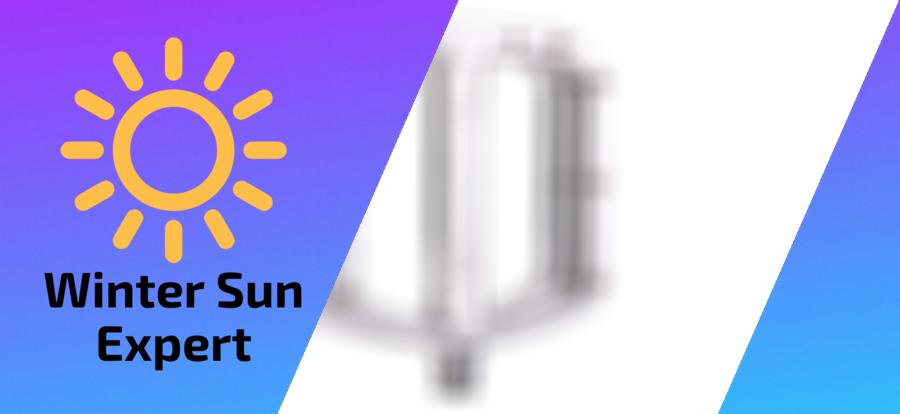 – Pros
They provide a decent grip and a good size that is ideal for riders.
Have removable pins
Have a well-shaped platform surface.
Cheap.
– Cons
They are known to be situated near the cranks increasing the shoe rub tremendously on the arms of the crank.
5. Gusset flat bike pedal
 The pedal's design was inspired by a former red bull athlete, Matt Jones. Its metallic design, other than being significant, possesses chamfered edges to deflect ground rock strikes.
Their concave shape makes the pedals appear rather deep, but for a good reason, which translates to better grip when combined with the removable pins around the pedal. The axles contain high-quality bearings and bushings that make them more durable.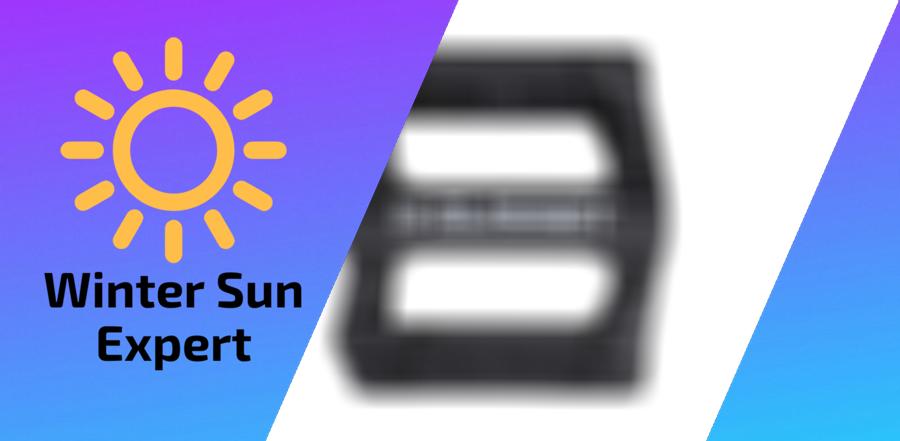 – Pros
Excellent grip provision.
Relatively cheap.
Concave shaped to help avert ground attacks.
– Cons
If mud fills the pins' heads, it becomes cumbersome to replace the pins.
6. Supreme ANS10 flat pedal
The pedals are manufactured with acute angle edges with an obvious concave shape. The concave design keeps rock strikes at bay and your feet firm in rugged terrain. The slightly sharp pins also contribute immensely to the exceptionally firm grip. The IGUS bushings and sealed bearings keep the pedal running in optimal condition.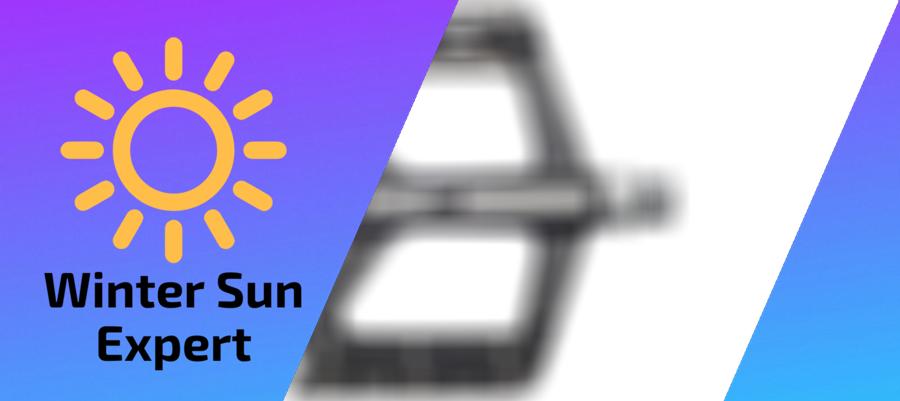 – Pros
The pin's length is adjustable.
The axle's length rests the foot in a comfortable position.
– Cons
7. DMR BRENDOG BIKE PEDAL
Concave-shaped in appearance with eleven evenly placed pins, the Brendog pedal does a superb job of ensuring your foot does not wander off the bike pedal. The pins are removable and changeable, and any damage on the pedal does not affect their removal.
The pedals have angled edges that deflect them away from ruts and rocks during cycling. The sharper pins in the more advanced version of the Brendog pedal, known as Brendog Edition, make the pedal even grippier. The Halo edition is super light but very expensive too.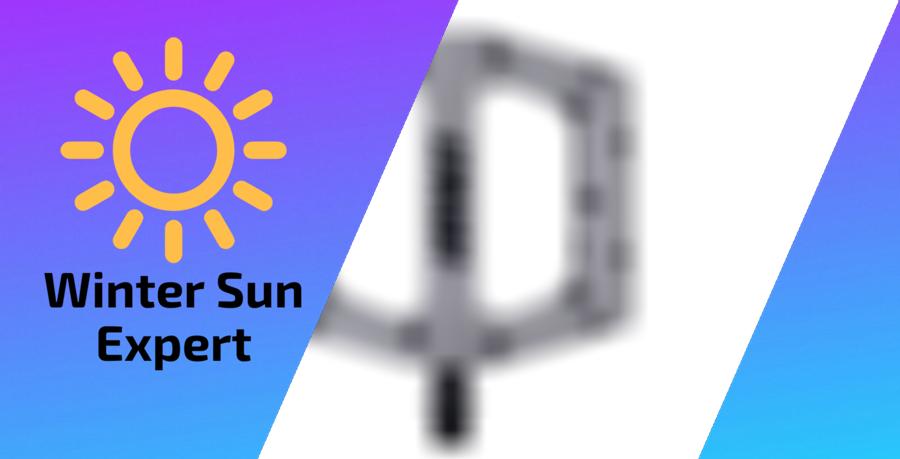 – Pros
Well placed pins.
Pin removal is easy
The angled edges deflect rocks on the path and other forms of ground strikes.
– Cons
Some editions of this pedal are very pricey, with some retailing over 200 dollars.
8. Pedaling Innovation Pedal
This pedal is known for its impressive large size. The design was based on the ability of a pedal to support the whole foot to provide more power to the pedaling strokes and, at the same time, provide more control to the rider.
The pedals also provide impressive stability and tight grips to the sole. The adjustable fourteen pins are configurable individually to suit the rider's needs. The main drawback of these pins is that they are challenging to repair when they are damaged as they can only be fastened from the platform area.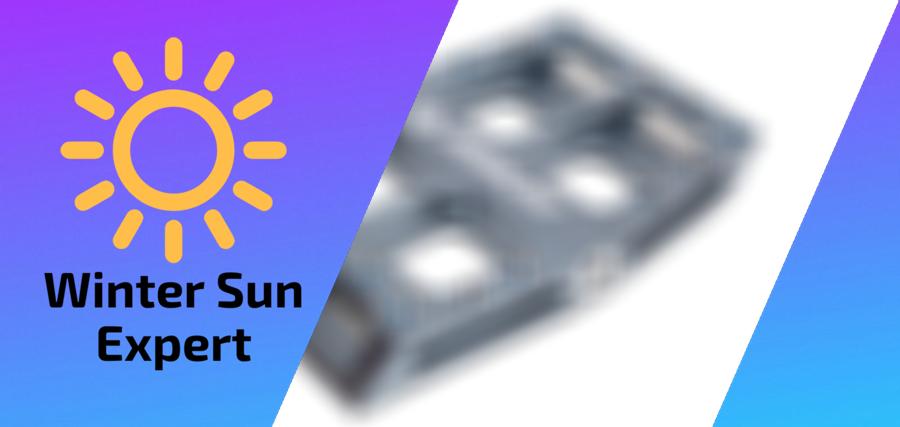 – Pros
The large size improves the pedaling dynamics. When lying fully on the pedal, the foot gets all its power from the ankle and flex points. When this is achieved, more energy is supplied to the pedal stroke and later to the crank arm.
The large surface area of the pedal reduces fatigue during long rides and steep climbs and provides optimal force transfer.
Better stability and improve comfort. The pedals are surprisingly very comfy as they allow you to shift the weight of your back a bit, allowing you to assume a more stable position when riding.
Posses a sleek aerodynamic design
They have configurable traction pins for maximum grip on the shoe sole.
It comes with a thirty-day money-back guarantee.
They provide good performance.
– Cons
May appear unattractive due to their large size.
9. Fun Ripper
The pedals are a favorite for many with their rather large surface areas and flat shapes. The pedals are designed with an SPD Shimano system that adjusts the clip. The pins surrounding the pedal provide an excellent grip, so your foot can't twist around. The pedal's concave feature makes riding downhill an exhilarating experience.
The bushing and bearings are also more durable than other pedals.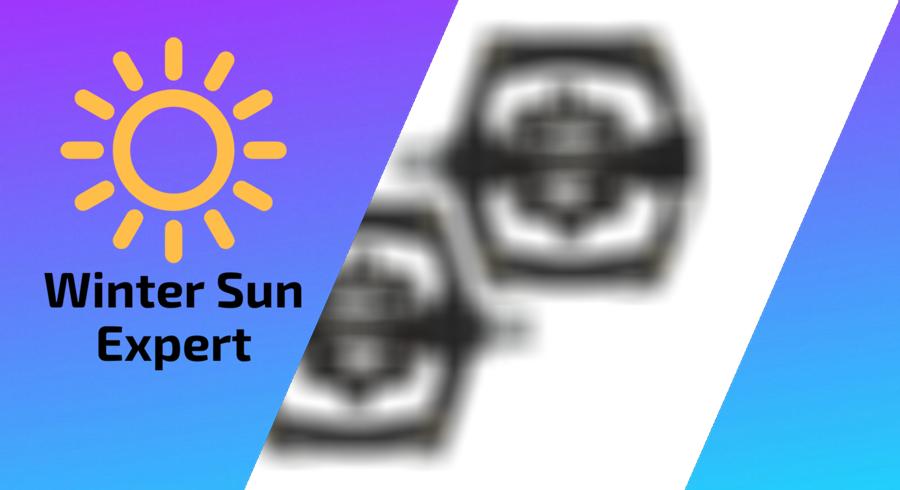 – Pros
The large size provides better foot posture.
The pedals have a noteworthy pin positioning.
The excellent choice of bushings ensures a smooth running axle.
The pedal is also easy to clip in.
– Cons
Incompatible with narrow shoes.
10. Superstar xEvo Nano Pedal
This flat bike pedal has a wide platform and extra replacement pins. The large surface area provides an excellent grip. The unique design of the pedal makes it easy to replace the pins from below the platform using an Allen key. The angled edges aid in deflecting ground rocks.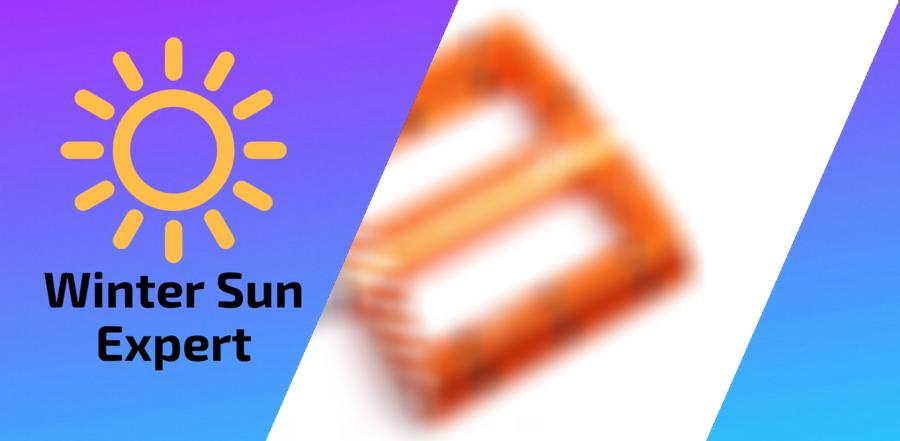 – Pros
It has a large platform for maximum grip.
Has a burly build.
The price is friendly too to the pocket.
They have numerous color options to choose from.
– Cons
Its adonized finish is likely to attract scratches. 
11. Shimano PD Pedal
The Shimano Company manufactured this pedal with a simple but reliable design. They are a popular choice for mountain cyclists due to their clipless nature. Alternatively, the pedals can also be used for commuting. The pedal is relatively cheap despite its excellent performance.
The release tension is unable to meet the rider's needs. Service is needed only once a year, so durability earns this pedal a five-star rating.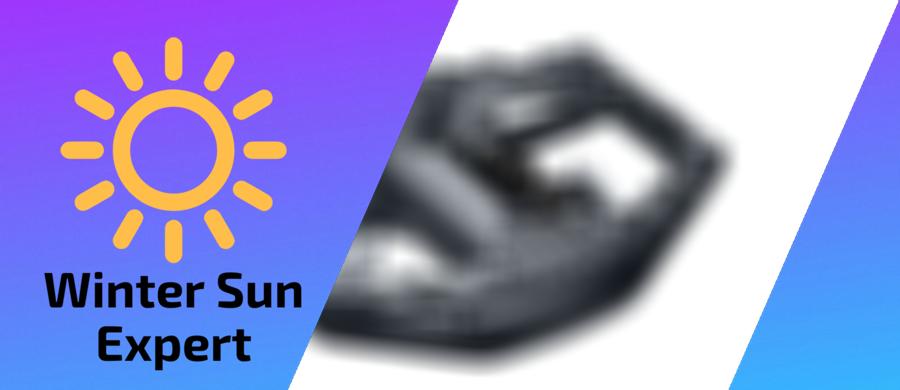 – Pros
Pricing is pocket-friendly.
User-friendly adjustment.
Simple maintenance.
– Cons
They lack a classic look.
12. Crankbrother mallet pedal
True to their expensive nature, the mallet pedals are known to be high-performing pedals, more so when combined with the DH cycling shoes. The Concave shape provides a solid grip between the soles and the pins attached to the pedal's body.
The open design allows for efficient mud shedding. The surface is also ripped to provide improved grip. The pad also has internal and external seals that ensure water or dust particles do not enter the pedal. The pedals are similar in all mallet models, and this ultimately eases servicing by using a refreshing pedal kit.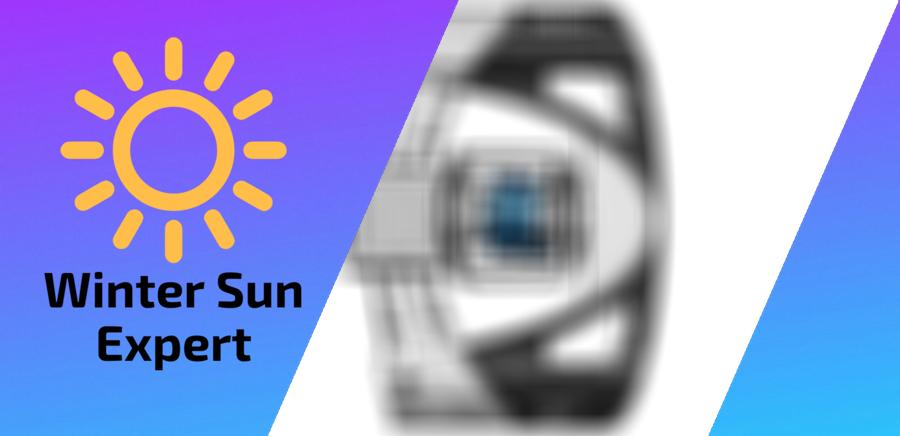 – Pros
The chamfered edges protect against rock collisions by sliding off the rough terrain or surface with rocks.
The concave shape allows for an improved foothold.
The pedal's float keeps the feet firmly clipped to the pedal while allowing the rider to shift his feet on the bike. This gives the cyclist better control of his bicycle.
They are easier to rebuild in comparison with other models.
– Cons
The release mechanism requires some time before a rider can familiarize himself. 
13. Nukeproof Horizon Pedal
The flat-like pedal has four detachable pins on each side, which protrude four millimeters above the pedal's surface to provide the rider with more grip, especially in wet conditions. The pins can be adjacent whenever needed to suit the rider's needs.
The SPD-designed mechanism allows you to clip in the foot in any direction. However, the small contact area provided by the cage can limit the type of shoes you wear when riding the bike.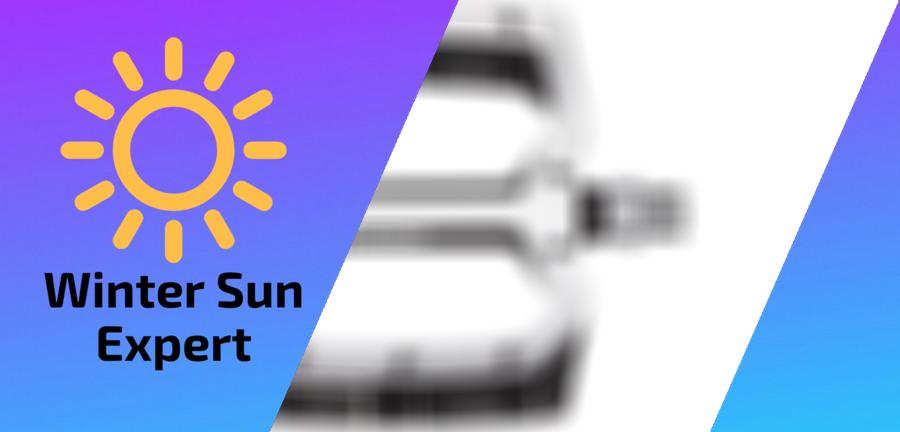 – Pros
The pedals are decently light. 
The Tractions provide exceptional grip on the sole.
– Cons
Extended pins could cause pain in the shins after some time.
14. DMR Twin
The DMR Twin pedal has several adjustable pins tunable to the rider's comfort. The SPD feature enables easy clipping, although, at times, this can be cumbersome when you try to unclip your foot from the pedal due to the nature of the grip.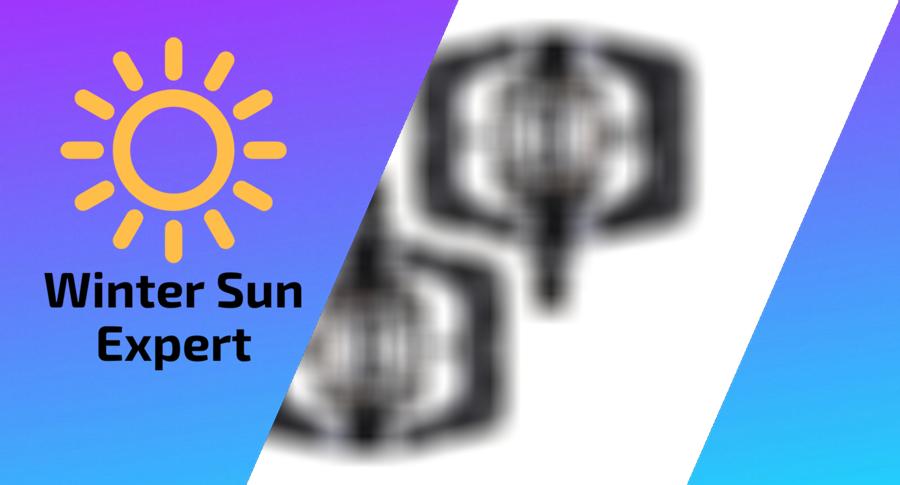 – Pros
The pedals are adjustable and adaptable to wet weather conditions.
– Cons
They can feel heavy.
They are a bit pricey
Reliability is not a guarantee
Additional Tip
Let's say you settle for a clipless pedal. You should ensure the choice of your shoes, the cleats, and the pedals all work as one entity to achieve the ultimate purpose of an efficient cycling experience. Your decision will determine how comfortable your biking experience will be.
Last, remember to properly care for your pedals by cleaning them with the utmost care, replacing broken parts in full or in part, and using the right shoes on the pedals. Through routine repair, checking, and caretaking, you will have smooth biking all through.
Take-Home
When selecting a bike pedal, it is important to consider the cycling you will be undertaking. If you are a mountain biker, see if the clipless pedals are what you need for that optimal pedaling efficiency or the platform-based platforms that provide better maneuverability or perhaps a blend of both pedals, of which you can settle on a combination pedal.