Why Mountain Biking Is Expensive, But Worth Every Penny!
There's a pretty common saying that goes like this-"The thing which has more, costs more". That means, if you want something solid and perfect, you need to empty your pockets for it. But, how's that relevant to mountain biking?
Why Mountain Biking Is Expensive, But Worth Every Penny!
A typical modern mountain bike costs more than a thousand dollars and a high-end bike could cost you a fortune. High-caliber mountain bike prices often exceed $10,000. Luckily there are several ways to keep the cost down. And mountain biking gives a lot of rewards, beautiful landscapes, the thrill of mastering a difficult trail and keeping fit and healthy.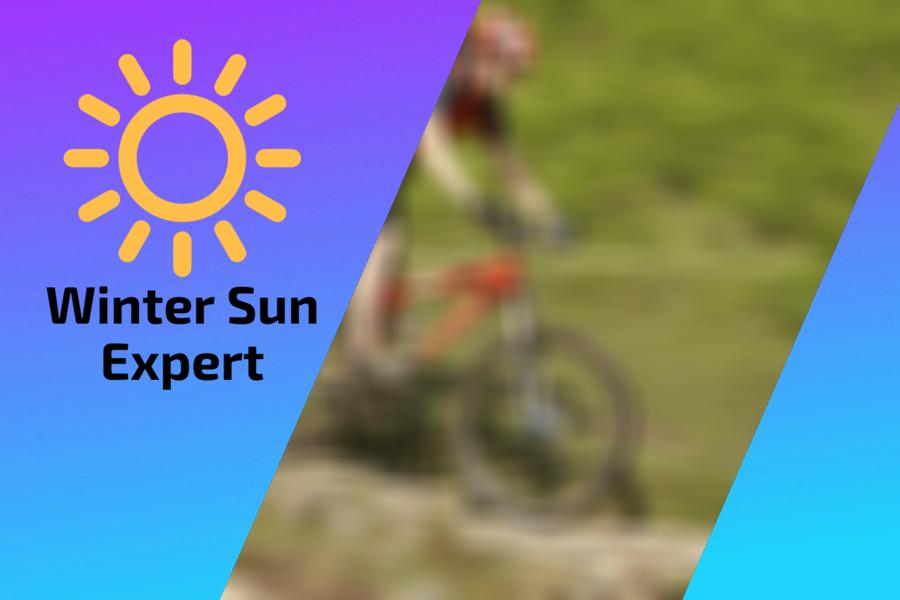 If you're a novice in mountain biking or even thinking about buying your first bike, you need to know the facts and perks before everything else. You need some clear and concise knowledge about the price ranges and what to look for in different sections. This article is designed to help the freshers get some ideas as well as pros to know more about the current situation of mountain bike technology and pricing. Let's start with the reasons why mountain biking is so expensive!
Why Mountain Bikes Are So Expensive!
There are a lot of reasons for the huge price range of modern mountain bikes. These reasons differ from specifications to brand values. There are bikes of different specifications in the same range. Also, there are bikes of the same specifications with different price ranges. Here are some reasons why the price range goes up or down!
● Installed Material
The first and foremost reason for the increased price range is; the material a mountain bike is made from. The basic thing about a mountain bike is its frame. Mountain bike frames are generally made from Aluminum, Steel Alloy, Galvanised Steel, Metal Alloy or Carbon Fiber. Amongst these, the ones made from carbon fiber are the priciest ones. 
Aluminum has been the longest-running material to be used to make mountain bike frames. However, these bike frames have some limitations when it comes to extra protection against the weather and sudden impacts. Aluminum frames can't withstand a lot of pressure and have low shock absorption quality. 
On the other hand, carbon fiber has revolutionized the idea of bike frames and taken it to the next level. The frames made from carbon fiber are very strong when it comes to sudden impacts. On top of that, these frames can easily absorb road shock and work as a protective layer against rough weather patterns. But, the most attracting feature of a carbon fiber frame is its weight. Carbon fiber has a pretty low weight co-efficient. Some carbon fiber bikes even weigh less than 25 pounds!
Is that all? No, it's not! Making a carbon fiber frame is a very complex process. It can't be completely made using a machine. There are intricate parts and steps that need to be done by hand. Highly trained operators are paid a huge amount of wages to perfectly make a single frame. Starting from mixing materials to molding, each part needs a lot of time to be finished. That's why the price goes way up when it comes to carbon fiber bikes. 
Take a look at some of the differences between the aforementioned frames!

● Unique Design Patterns
If you come in contact with a mountain biker who has been in the field for quite some time, the first thing they would tell you is how the bikes have changed over the years. The overall bike design has gone through revolutionary change over the past few years. Even in the last decade, mountain bike prices were noticeably low. But, comparing them to modern bikes, you would see a whole lot of difference.
Back in the days when mountain biking wasn't this popular, bikes were pretty rough. They weighed a LOT and were clunky from every angle. There were a lot of boundaries and limitations to the things riders could do with their bikes. But still, they made it look cool through hard work. 
As years passed, the popularity of mountain biking as a sport increased rapidly. With that, demand for newer technologies grew too. That demand attracted a lot of new investments from top-notch enthusiasts. The result was a hundred times better design than the previous ones. The entry-level cheap mountain bikes today are far better than high-end bikes from a couple of years ago.
But unfortunately, with modern design, comes modern price tags. Nowadays, the more equipped a bike is, the more it costs. With the rapid gain in industries, better and stronger parts are being developed each and every day. The competition is growing stronger and so is the price.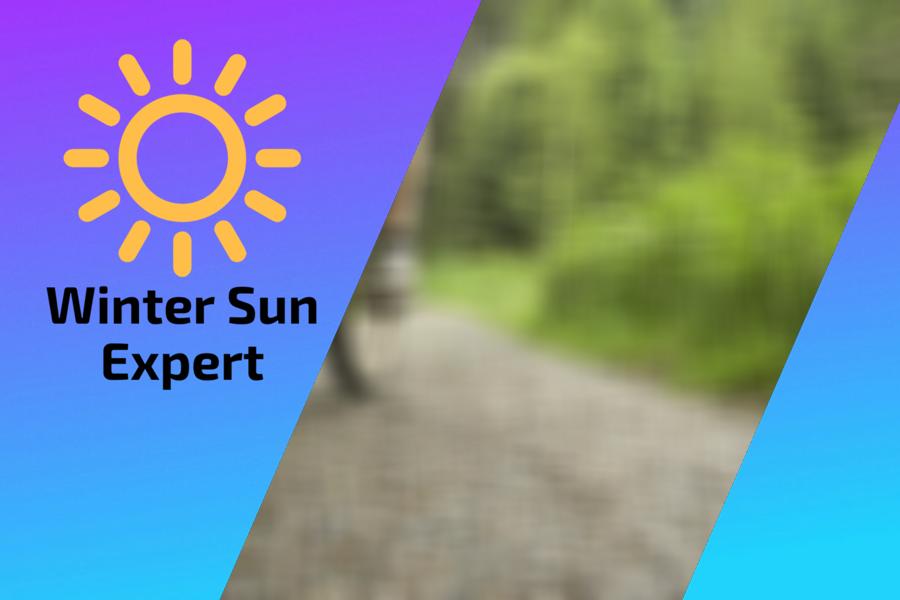 ● Biking Experience
In the past, even a little twisted mountain trails were not explorable by even the best mountain bikes. But, times have changed. Now you can explore rough terrains and steep mountain trails easily with even a moderate quality mountain bike.
Today's mountain bikes are built with an advanced suspension system and gearing. Most of the bikes have top-quality components installed that offer random gear shifting without even feeling it on the pedal. With shock-absorbing frame design and impact-resistant suspension system, the bikes run smoothly on any surface you throw at them.
The designs come with everything from wide rims and tires to mechanical disc emergency brakes. The most intriguing component used in modern bikes is the advanced suspension system. These components allow longer travels and come with many custom modifications. Mountain biking meant heavy muscle power and extreme handling power in the past. But with these modern suspension components, an 80-mile trip would feel like a piece of cake to any rider.
There are options for extra modifications in almost all types of mountain bikes. Riders can replace everything from tires to gears, to get the best riding experience. The riding experience varies from component to component. Installing legit expensive components can make riding experience much smoother and cost-efficient.
How Much To Spend On a Mountain Bike
Though mountain bikes are all expensive, there are some low-end bikes too. But, if you're planning on building a good foundation in this sport, this would not be a very good idea. If you're thinking about spending on a mountain bike, there are mostly three options open for you. You can either buy a completely assembled bike or a bike that was previously used by someone or build it up yourself from scratch. Each of these options has its own perks. Let's see which option would save you some bucks and which one would be efficient according to your biking demand!
● Buying a Used Mountain Bike
There are a lot of buying and selling websites like eBay that come with a wide range of used mountain bikes. You can look through their database and find the one suitable for your needs. You can also buy from local dealers who offer used mountain bikes. These used bikes are mostly found in good condition and they are modified according to the previous rider's biking choice. 
The perks of buying a used mountain bike are that you get a bike that's already conditioned and modified to the highest compatibility. On top of that, you get a conditioned bike in a very friendly budget. You can also change the parts you don't like and get it ready for your needs. 
But the downfall to these used bikes is, most of them have issues that can't be easily found out. You might figure out the issue after riding for a couple of days. But, these bikes don't come with any warranty or guarantee. Once you purchase it, all the maintenance costs and modification costs might add up to an even greater price tag than a brand new high-end bike.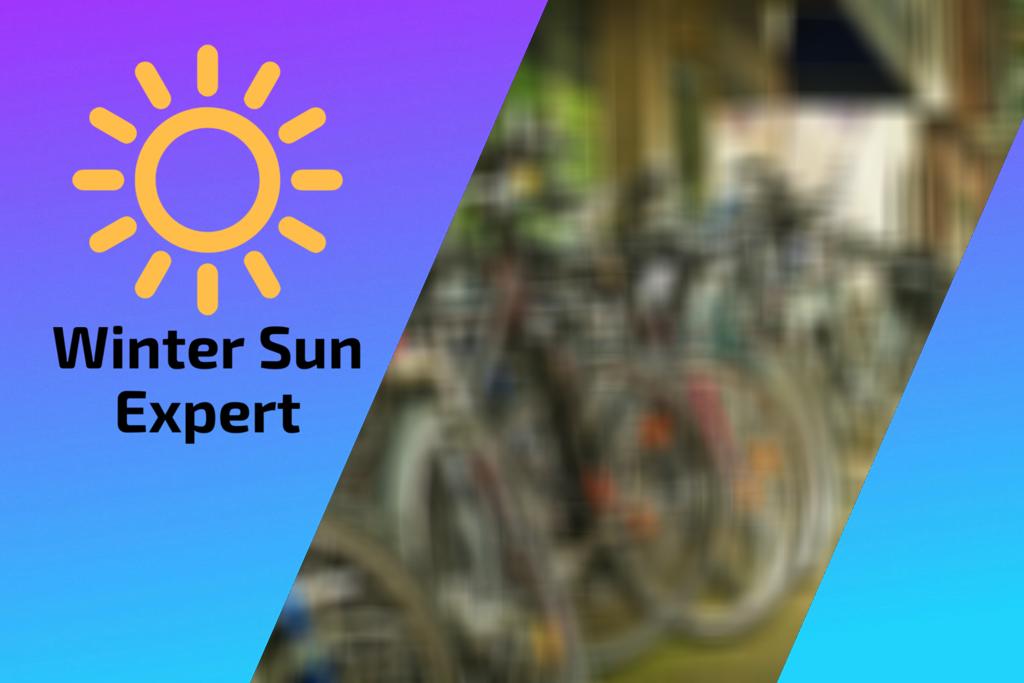 ● Buying a Fully Assembled Bike
Assembled bikes are the safest option when it comes to maintenance fees and extra costs. These bikes are ready to be out in the field right from the moment of purchase. Most assembled brand new bikes come with a warranty for up to 5 years. That means you will save a lot of maintenance costs with these new ones.
Buying an assembled bike doesn't necessarily mean you have to use the pre-installed components. You can always change the components that don't fit your needs. But, that means spending more on the bike. On top of that, many bike manufacturers nowadays use special combinations in the case of the used components. This occurrence is common among high-end mountain bikes from well-known brands.
The perks of buying an already assembled bike are that you can choose from thousands of bikes of different price ranges and features. Choosing the right bike may seem a little tricky in this. We'll talk about how you can choose the best bike for your needs later. The drawback of this would be the price range. High-end bikes perform like magic but they cost a fortune. On the other hand, low spec bikes don't fully deliver the complete feeling of a mountain bike, but they come at a low price. The choice is yours!
● Building Your Own Bike
For those who are choosy about the parts and can't find a decent bike of their choice, this is a great option. Many local and international dealers offer high-end original mountain bike parts. You can just buy a moderate quality assembled bike from the market or even order a custom bike frame. After that, buy the parts that seem the most interesting to you and those which can fulfill your needs.
The biggest perk of building your own custom mountain bike is that everything is chosen by you. From the tires to the gears and suspension, you can buy the most popular and highly efficient parts for your bike. Installing these parts is a piece of cake. Each of these individual parts come with a definite installation manual. Aside from that, there are hundreds of manuals on the internet where you can view detailed instructions.
Building your own bike may seem VERY interesting, but do know this, it's a huge thing for your budget. Each of the parts that you can buy from dealers is very expensive compared to the assembled parts. In the case of the assembled bikes, they don't charge the actual price of each of the parts. Despite this, they charge a much less price because they are selling everything in a package.
High-end parts are very expensive in the market and you should consider calculating the whole cost before even thinking of building your own bike. But, if you can buy from wholesalers or at discount prices, it might be a good option to try.
For those who do not want to spend time looking at the above stats, here's a quick summary of the basic qualities and differences between mountain bike preferences!
| Bike Specification | Cost | Condition | Required Modifications | Features |
| --- | --- | --- | --- | --- |
| Used Bike | Less cost if reconditioning is not required | Depends on the usage of the previous owner | Reconditioning required according to biking preference | Limited |
| Assembled Bike | Medium to high cost | Brand New | Modifications depend on the user (not a must) | Depends on modification preference |
| Custom Bike | High cost | Parts can be brand new or used | No modifications required | Unlimited |
How To Build Your Own Mountain Bike
If you feel confident about building your own bike, you should first know which parts are essential to building the perfect bike. Through my years of mountain biking, I've made more than 5 mountain bikes from scratch for myself and some of my friends. Here's a list of the things that I needed while making my own bike!
● A Frameset
To build your bike, you need a solid frameset first. Choosing the frame is the most important thing because it will take all the load and decide on your biking experience. There are different types of bike frames. Aluminum frames are the most widely used throughout the world. But, these frames are almost ancient and don't offer that much resistance against heavy impacts. On the other hand, carbon fiber frames are the most popular in modern times. These frames are lightweight and have far better durability. Aside from the frame, you'll also need to install a headset and a suitable seat post according to your needs.
● Brakes and Shifters
After the frame has been decided, you would need a definite set of components. Front and rear mechanical disc brakes, compatible shifters, a suitable crankset, cassette, and chain are the things you'll need for the next step. Choose according to your needs and check if the part you're buying is compatible with your frame or not.
● Wheels and Tyres
Choosing the correct wheels and tires depends on your frame type and height requirement. If you like to pedal to the limit of your foot length, choose a wide wheel. Large-sized wheels have advantages when riding up to a steep mountain road. The tires should have a larger friction area to provide a smooth riding experience.
● Handlebar
Handlebars need to be durable and soft. Mountain biking is done mostly on rough surfaces. If you don't have a soft grip, your hands may hurt when you go on long tours and expeditions. Other than that, there are different types of handlebars in the market with different advantages. Choose according to your choice.
● Bottom Bracket
This is a very important part of a mountain bike. The bottom bracket is located around the crankset and connects the crankset so it can move freely. It comes with a spindle that enables free rotation of the crankset. The bottom bracket is chosen according to the size of the crankset. It should be durable and strong to support the bottom panel of your mountain bike.
● Saddle
If you're thinking about long tours or all day round commutes, choosing the right type of saddle is an important thing to consider. The saddle shouldn't be high or low. It should be at the right place so the edge of your foot touches the pedal when it's at the furthest distance. Also, consider putting on a comfortable padded seat on the saddle to avoid getting hurt.
● Some additional items
 Aside from these, here are some smaller things you will need to build the perfect mountain bike:
Garmin Mount
Set of Gear Cable
Water Bottle
Set of Brake Cable
Cages for Bottles
Barrel Adjusters
Master Link Chain
Gel Pads
● Tools
These are the main components that you'll need to make your own mountain bike. If you're planning to install the whole thing yourself, consider keeping these small handy tools by your side:
Spanner for Pedal
Cable Cutter
Carbon Paste
Workstand
Tyre Sealant
Paste for Thread Lock
Install tool (Bottom Bracket)
Install tool (Headset Race)
File
Hacksaw
Grease
Sandpaper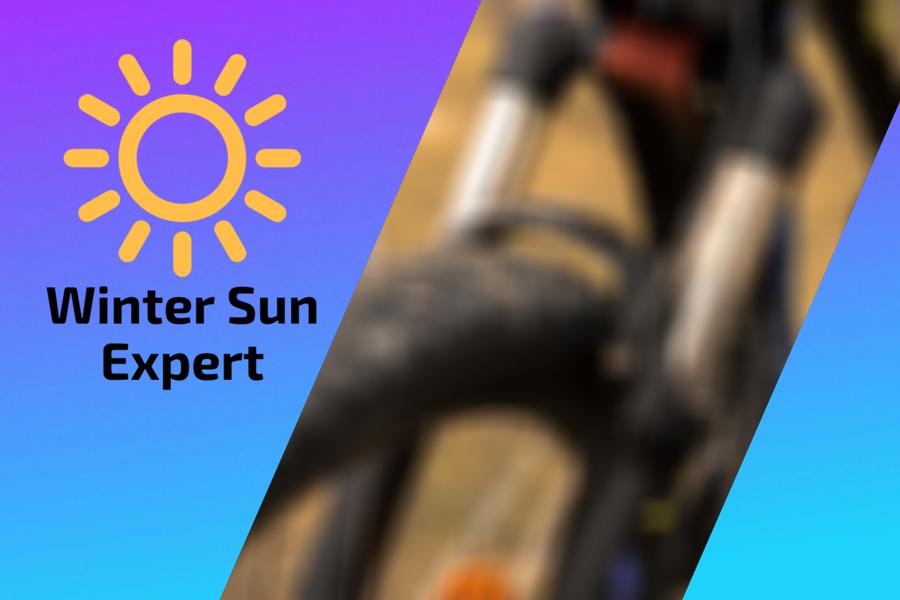 Things To Consider To Buy The Best Mountain Bike
If you're just starting out on the path of mountain biking and planning on buying one, you might need some help in finding the best one. There are more than hundreds of mountain bike manufacturers and thousands of bikes in the market. 
The price range, specifications, features, and qualities all differ from manufacturer to manufacturer and market to market. It's more than just confusing to pick a single one from this haystack. But, if you know some common facts, suggested by the pros, you can easily know what you need and find the one you're looking for pretty easily. Through a decade of mountain biking and researching, I found some common traits among the best mountain bikes. Here are the things and qualities you need to look for in a mountain bike to know if it's worth it or not!
● Getting the Perfect Frame Size
Firstly and most importantly, size matters in mountain bikes. Different sizes of mountain bikes have different abilities, advantages, and disadvantages. Manufacturers nowadays have almost gotten rid of the number tags of sizes and switched to large, medium and small frame sizes. Though the previous numbering method for bike sizes was most of the time inaccurate, this size variation also comes with some flaws. Different companies rely on different measurements. One manufacturer's large may be another's medium and so on.
Instead of looking for medium or large sizes, you should consider buying the perfect fit according to your body type. Find out the distance of the saddle from the bars and crank center from the head tube. A long saddle distance puts you at an advantage while riding on rough surfaces. If you want to ride at a higher speed, consider a larger frame size.
Don't choose a frame so large that your foot can't reach the maximum pedal limit. Keep a good amount of contact space between your fully stretched feet and the pedal. 29ers come with the larger front area and it can be slightly changed with the help of seat posts or stems.
● Wheel Size
Your wheel choice depends on your trails. If you like to just roam around for a couple of hours, smaller and strong wheels would be the perfect choice for you. But, if you're a lone traveler and take on more than 40 mile long trips, consider buying a wheel with a large diameter. 
While the standard wheel length remains to 29in, you would want to choose the one which is stiffer and doesn't weigh so much. Plus wheel size can payoff on long trails, but they tend to face too much friction and there's a wide debate if these are long-lasting or not.
● Full Suspension or Hardtail
Hardtail bikes come at a lower price than the full suspension ones. Plus, the parts associated tend to last longer and require less maintenance. There are fewer things to worry about when you have a hardtail system on your bike.
On the other hand, bikes that have full suspension systems perform way better and have very advanced technology compared to hardtails. The riding experience is much smoother too. But, that doesn't mean that it outweighs hardtails. Don't think about practicing with a hardtail before getting a full suspension one. It doesn't make that much of a difference.
● Weight Isn't An Issue
Most of the mountain bikers keep this point above all. I've seen a lot of people screaming about their mountain bikes being heavier as if it should weigh less than a feather. Trust me, if your mountain bike is a little heavy, it's good. 
Remember, you're going to ride on tough terrains with this bike and you need solid surface friction to stick to your course. If your bike is too lightweight, you might lose balance while you're going through a tough road or rough surface. Having some weight could even come to your advantage while cornering or sudden speed shifting.
● Avoid Flashy Derailleur
There are a lot of companies offering nice looking rear derailleur that makes the bike look cooler. Don't be fooled by these false advertisements. Derailleurs need to have a certain level of quality to support the crankset and shifters. Be cautious about lower spec parts because they tend to break pretty easily and get the crank jammed. Keep your choice clear and don't forget to spend some extra bucks to ensure the best quality.
● Suspension Quality
The suspension is the key to your biking experience. Before looking for other features, check updates and detailed information on the suspension system. You can easily find the exact suspension build through a quick search at the site of the manufacturer. The original manufacturer provided suspension can sometimes be frustrating and lower in quality than the ones you'll find in the aftermarket.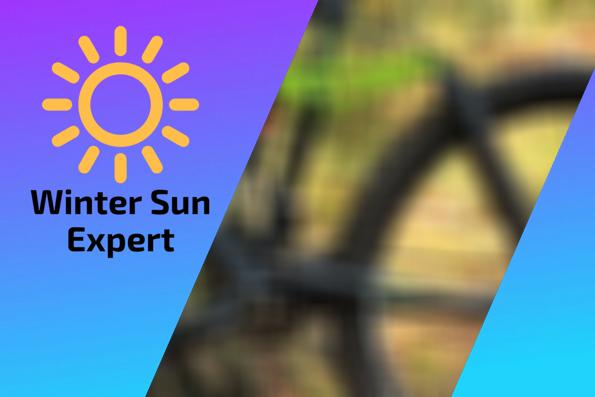 A nice looking full suspension system might be deceiving too. Always check through the best sources (mostly the official page of the company). Better air spring and smaller dampening will keep the suspension alive and running at the required rate.
● Keep Some Bucks At Hand
Despite spending all your budget on the bike alone, keep some in your pocket to spend on smaller items. Mountain bike helmets are pricey too. A dedicated helmet can provide the best assistance while trailing on mountains. It has a wide coverage and better protection facilities.
You may want to save up for a cyclist's backpack and cover glasses. These would help a lot in the woods and in rough weather patterns. Think twice before buying a shoe for biking. The sole should be compatible with the material of the pedal for smooth transitions. Get the sticky, friction enabled shoes if you choose flat pedals.
Other than these, you might also need to switch to a new set of tires according to your biking needs. Simply because original tires provided by the manufacturer can be rough and not compatible with all sorts of road types. Try larger tires with a wide diameter for less pedaling and more speed. On top of that, the larger the wheel size is, the better your mountain bike will perform.
Final Thoughts
Mountain bikes may require your whole year's savings, but when you think about the amazing adventures, it's the best investment you can ever make. I hope you found what you're looking for. Don't forget to wear a helmet the next time you ride!