Why Mountain Biking Is Expensive, But Worth Every Penny!
A pretty common saying goes like this: "The thing which has more costs more". That means if you want something solid and perfect, you need to empty your pockets for it. But how's that relevant to mountain biking?
Why Mountain Biking Is Expensive, But Worth Every Penny!
A typical modern mountain bike costs more than a thousand dollars, and a high-end bike could cost you a fortune. High-caliber mountain bike prices often exceed $10,000. Luckily there are several ways to keep the cost down. And mountain biking gives a lot of rewards, beautiful landscapes, the thrill of mastering a difficult trail, and keeping fit and healthy.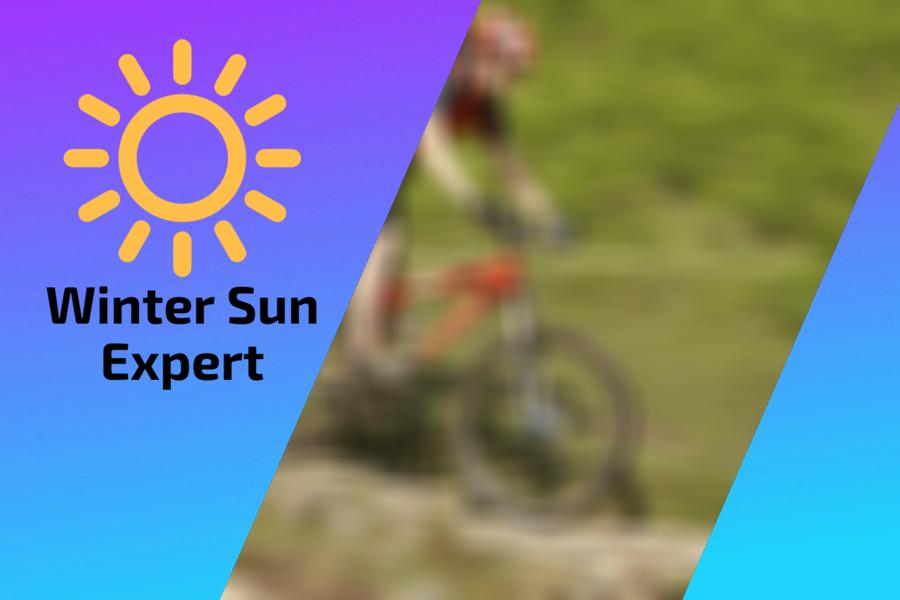 If you're a mountain biking novice or even considering buying your first bike, you need to know the facts and perks before everything else. You need some clear and concise knowledge about the price ranges and what to look for in different sections. This article is designed to help the freshers get some ideas as well as pros to know more about the current situation of mountain bike technology and pricing. Let's start with the reasons why mountain biking is so expensive!
Why Mountain Bikes Are So Expensive!
There are a lot of reasons for the huge price range of modern mountain bikes. These reasons differ from specifications to brand values. There are bikes of different specifications in the same range. Also, there are bikes of the same specifications with different price ranges. Here are some reasons why the price range goes up or down!
● Installed Material
The first and foremost reason for the increased price range is; the material a mountain bike is made from. The basic thing about a mountain bike is its frame. Mountain bike frames are generally made from Aluminum, Steel Alloy, Galvanised Steel, Metal Alloy, or Carbon Fiber. Amongst these, the ones made from carbon fiber are the priciest ones. 
Aluminum has been the longest-running material to be used to make mountain bike frames. However, these bike frames have some limitations when it comes to extra protection against the weather and sudden impacts. Aluminum frames can't withstand a lot of pressure and have low shock absorption quality. 
On the other hand, carbon fiber has revolutionized the idea of bike frames and taken it to the next level. The frames made from carbon fiber are very strong when it comes to sudden impacts. On top of that, these frames can easily absorb road shock and work as a protective layer against rough weather patterns.
But, the most attractive feature of a carbon fiber frame is its weight. Carbon fiber has a pretty low weight coefficient. Some carbon fiber bikes even weigh less than 25 pounds!
Is that all? No, it's not! Making a carbon fiber frame is a very complex process. It can't be completely made using a machine. There are intricate parts and steps that need to be done by hand. Highly trained operators are paid a huge amount of wages to perfectly make a single frame.
Starting from mixing materials to molding, each part needs a lot of time to be finished. That's why the price goes way up when it comes to carbon fiber bikes. 
Take a look at some of the differences between the aforementioned frames!

● Unique Design Patterns
If you come in contact with a mountain biker who has been in the field for quite some time, the first thing they would tell you is how the bikes have changed over the years. The overall bike design has gone through revolutionary changes over the past few years. Even in the last decade, mountain bike prices were noticeably low. But, comparing them to modern bikes, you would see a whole lot of difference.
Back in the days when mountain biking wasn't this popular, bikes were pretty rough. They weighed a LOT and were clunky from every angle. There were a lot of boundaries and limitations to the things riders could do with their bikes. But still, they made it look cool through hard work. 
As years passed, the popularity of mountain biking as a sport increased rapidly. With that, demand for newer technologies grew too. That demand attracted a lot of new investments from top-notch enthusiasts. The result was a hundred times better design than the previous ones. The entry-level cheap mountain bikes today are far better than high-end bikes from a couple of years ago.
But unfortunately, with modern design, comes modern price tags. Nowadays, the more equipped a bike is, the more it costs. With the rapid gain in industries, better and stronger parts are being developed each and every day. The competition is growing stronger and so is the price.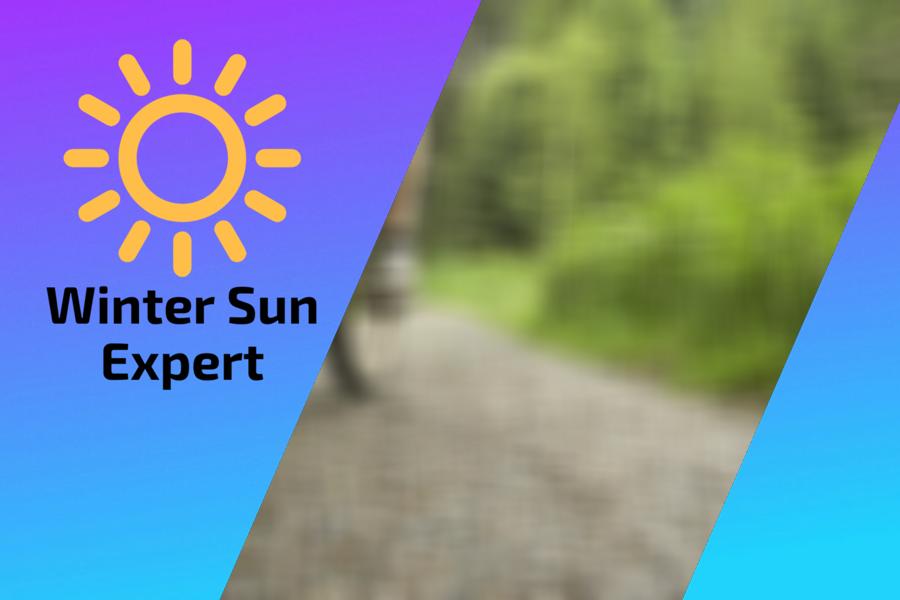 ● Biking Experience
In the past, even little twisted mountain trails were not explorable by even the best mountain bikes. But times have changed. Now you can explore rough terrains and steep mountain trails easily with even a moderate-quality mountain bike.
Today's mountain bikes are built with an advanced suspension system and gearing. Most of the bikes have top-quality components installed that offer random gear shifting without even feeling it on the pedal. With a shock-absorbing frame design and impact-resistant suspension system, the bikes run smoothly on any surface you throw at them.
The designs come with everything from wide rims and tires to mechanical disc emergency brakes. The most intriguing component used in modern bikes is the advanced suspension system. These components allow longer travel and come with many custom modifications. Mountain biking meant heavy muscle power and extreme handling power in the past. But with these modern suspension components, an 80-mile trip would feel like a piece of cake to any rider.
There are options for extra modifications in almost all types of mountain bikes. Riders can replace everything from tires to gears to get the best riding experience. The riding experience varies from component to component. Installing legit expensive components can make the riding experience much smoother and cost-efficient.
How Much To Spend On a Mountain Bike
Though mountain bikes are all expensive, there are some low-end bikes too. But, if you're planning on building a good foundation in this sport, this would not be a very good idea. If you're thinking about spending on a mountain bike, there are mostly three options open for you.
You can either buy a completely assembled bike or a bike that was previously used by someone or build it up yourself from scratch. Each of these options has its own perks. Let's see which option would save you some bucks and which one would be efficient according to your biking demand!
● Buying a Used Mountain Bike
There are a lot of buying and selling websites like eBay that come with a wide range of used mountain bikes. You can look through their database and find the one suitable for your needs. You can also buy from local dealers who offer used mountain bikes. These used bikes are mostly found in good condition, and they are modified according to the previous rider's biking choice. 
The perks of buying a used mountain bike are that you get a bike that's already conditioned and modified to the highest compatibility. On top of that, you get a conditioned bike on a very friendly budget. You can also change the parts you don't like and get it ready for your needs. 
But the downfall to these used bikes is most of them have issues that can't be easily found out. You might figure out the issue after riding for a couple of days. But these bikes don't come with any warranty or guarantee. Once you purchase it, all the maintenance costs and modification costs might add up to an even greater price tag than a brand-new high-end bike.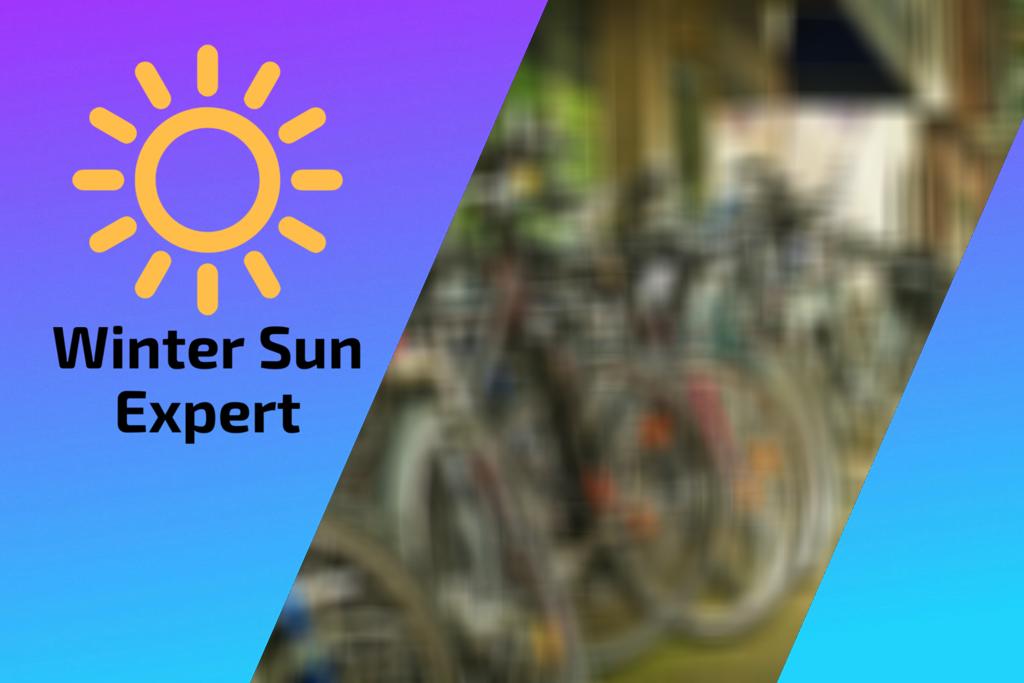 ● Buying a Fully Assembled Bike
Assembled bikes are the safest option regarding maintenance fees and extra costs. These bikes are ready to be out in the field right from the moment of purchase. Most assembled brand-new bikes come with a warranty for up to 5 years. That means you will save a lot of maintenance costs with these new ones.
Buying an assembled bike doesn't necessarily mean you have to use the pre-installed components. You can always change the components that don't fit your needs. But that means spending more on the bike. On top of that, many bike manufacturers nowadays use special combinations in the case of the used components. This occurrence is common among high-end mountain bikes from well-known brands.
The perks of buying an already assembled bike are that you can choose from thousands of bikes of different price ranges and features. Choosing the right bike may seem a little tricky in this. We'll discuss how to choose the best bike for your needs later. The drawback of this would be the price range. High-end bikes perform like magic, but they cost a fortune. On the other hand, low-spec bikes don't fully deliver the complete feeling of a mountain bike, but they come at a low price. The choice is yours!
● Building Your Own Bike
This is a great option for those who are choosy about the parts and can't find a decent bike of their choice. Many local and international dealers offer high-end original mountain bike parts. You can just buy a moderate-quality assembled bike from the market or even order a custom bike frame. After that, buy the parts that seem the most interesting to you and those which can fulfill your needs.
The biggest perk of building your custom mountain bike is that you choose everything. You can buy the most popular and highly efficient parts for your bike, from the tires to the gears and suspension. Installing these parts is a piece of cake. Each of these individual parts comes with a definite installation manual. Aside from that, there are hundreds of manuals on the internet where you can view detailed instructions.
Building your own bike may seem VERY interesting, but do know this. It's a huge thing for your budget. Each of the parts you can buy from dealers is very expensive compared to the assembled parts. In the case of the assembled bikes, they don't charge the actual price of each of the parts. Despite this, they charge much less because they sell everything in a package.
High-end parts are very expensive in the market, and you should consider calculating the whole cost before even thinking of building your own bike. But, if you can buy from wholesalers or at discount prices, it might be a good option to try.
For those who do not want to spend time looking at the above stats, here's a quick summary of the basic qualities and differences between mountain bike preferences!
| Bike Specification | Cost | Condition | Required Modifications | Features |
| --- | --- | --- | --- | --- |
| Used Bike | Less cost if reconditioning is not required | Depends on the usage of the previous owner | Reconditioning required according to biking preference | Limited |
| Assembled Bike | Medium to high cost | Brand New | Modifications depend on the user (not a must) | Depends on modification preference |
| Custom Bike | High cost | Parts can be brand new or used | No modifications required | Unlimited |
How To Build Your Own Mountain Bike
If you feel confident about building your own bike, you should first know which parts are essential to building the perfect bike. Through my years of mountain biking, I've made more than 5 mountain bikes from scratch for myself and some of my friends. Here's a list of the things that I needed while making my own bike!
● A Frameset
To build your bike, you need a solid frameset first. Choosing the frame is the most important thing because it will take all the load and decide on your biking experience. There are different types of bike frames. Aluminum frames are the most widely used throughout the world. But these frames are almost ancient and don't offer that much resistance against heavy impacts.
On the other hand, carbon fiber frames are the most popular in modern times. These frames are lightweight and have far better durability. Aside from the frame, you'll also need to install a headset and a suitable seat post according to your needs.
● Brakes and Shifters
After the frame has been decided, you would need a definite set of components. Front and rear mechanical disc brakes, compatible shifters, a suitable crankset, cassette, and chain are the things you'll need for the next step. Choose according to your needs and check if the part you're buying is compatible with your frame or not.
● Wheels and Tyres
Choosing the correct wheels and tires depends on your frame type and height requirement. If you like to pedal to the limit of your foot length, choose a wide wheel. Large-sized wheels have advantages when riding up a steep mountain road. The tires should have a larger friction area to provide a smooth riding experience.
● Handlebar
Handlebars need to be durable and soft. Mountain biking is done mostly on rough surfaces. If you don't have a soft grip, your hands may hurt when you go on long tours and expeditions. Other than that, different types of handlebars in the market have different advantages. Choose according to your choice.
● Bottom Bracket
This is a very important part of a mountain bike. The bottom bracket is located around the crankset and connects the crankset so it can move freely. It comes with a spindle that enables free rotation of the crankset. The bottom bracket is chosen according to the size of the crankset. It should be durable and strong to support the bottom panel of your mountain bike.
● Saddle
If you're thinking about long tours or all-day round commutes, choosing the right type of saddle is an important thing to consider. The saddle shouldn't be high or low. It should be at the right place so the edge of your foot touches the pedal when it's at the furthest distance. Also, consider putting on a comfortable padded seat on the saddle to avoid getting hurt.
● Some additional items
 Aside from these, here are some smaller things you will need to build the perfect mountain bike:
Garmin Mount
Set of Gear Cable
Water Bottle
Set of Brake Cable
Cages for Bottles
Barrel Adjusters
Master Link Chain
Gel Pads
● Tools
These are the main components that you'll need to make your own mountain bike. If you're planning to install the whole thing yourself, consider keeping these small handy tools by your side:
Spanner for Pedal
Cable Cutter
Carbon Paste
Workstand
Tyre Sealant
Paste for Thread Lock
Install tool (Bottom Bracket)
Install tool (Headset Race)
File
Hacksaw
Grease
Sandpaper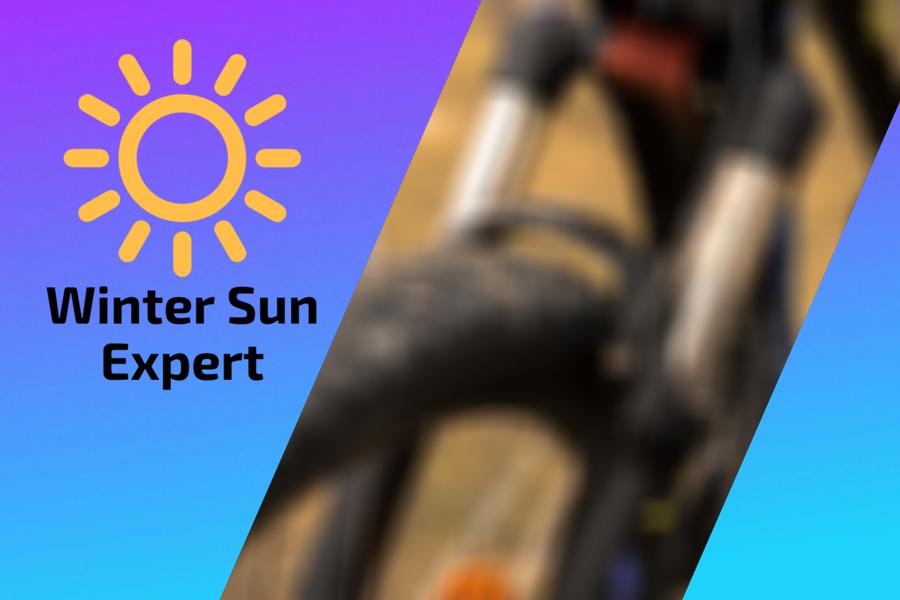 Things To Consider To Buy The Best Mountain Bike
If you're just starting out on the path of mountain biking and planning on buying one, you might need some help in finding the best one. More than hundreds of mountain bike manufacturers and thousands of bikes are in the market. 
The price range, specifications, features, and qualities all differ from manufacturer to manufacturer and market to market. It's more than just confusing to pick a single one from this haystack. But, if you know some common facts, suggested by the pros, you can easily know what you need and find the one you're looking for pretty easily.
Through a decade of mountain biking and researching, I found some common traits among the best mountain bikes. Here are the things and qualities you need to look for in a mountain bike to know if it's worth it or not!
● Getting the Perfect Frame Size
Firstly and most importantly, size matters in mountain bikes. Different sizes of mountain bikes have different abilities, advantages, and disadvantages. Manufacturers nowadays have almost gotten rid of the number tags of sizes and switched to large, medium, and small frame sizes.
Though the previous numbering method for bike sizes was most of the time inaccurate, this size variation also comes with some flaws. Different companies rely on different measurements. One manufacturer's large may be another's medium, and so on.
Instead of looking for medium or large sizes, you should consider buying the perfect fit according to your body type. Find out the distance of the saddle from the bars and crank center from the head tube. A long saddle distance puts you at an advantage while riding on rough surfaces. If you want to ride at a higher speed, consider a larger frame size.
Don't choose a frame so large that your foot can't reach the maximum pedal limit. Keep a good amount of contact space between your fully stretched feet and the pedal. 29ers come with a larger front area, and it can be slightly changed with the help of seat posts or stems.
● Wheel Size
Your wheel choice depends on your trails. If you like to roam around for a couple of hours, smaller and strong wheels would be the perfect choice for you. But, if you're a lone traveler and take on more than 40-mile-long trips, consider buying a wheel with a large diameter. 
While the standard wheel length remains to 29in, you would want to choose the stiffer one that doesn't weigh so much. Plus, wheel size can payoff on long trails, but they tend to face too much friction, and there's a wide debate about whether these are long-lasting.
● Full Suspension or Hardtail
Hardtail bikes come at a lower price than the full suspension ones. Plus, the associated parts tend to last longer and require less maintenance. There are fewer things to worry about when you have a hardtail system on your bike.
On the other hand, bikes that have full suspension systems perform way better and have very advanced technology compared to hardtails. The riding experience is much smoother too. But that doesn't mean that it outweighs hardtails. Don't practice with a hardtail before getting a full suspension. It doesn't make that much of a difference.
● Weight Isn't An Issue
Most of mountain bikers keep this point above all. I've seen many people screaming about their mountain bikes being heavier, as if they should weigh less than a feather. Trust me. It's good if your mountain bike is a little heavy. 
Remember, you're going to ride on tough terrains with this bike, and you need solid surface friction to stick to your course. If your bike is too lightweight, you might lose balance while you're going through a tough road or rough surface. Having some weight could even be advantageous while cornering or sudden speed shifting.
● Avoid Flashy Derailleur
There are a lot of companies offering nice-looking rear derailleur that makes the bike look cooler. Don't be fooled by these false advertisements. Derailleurs need to have a certain level of quality to support the crankset and shifters.
Be cautious about lower-spec parts because they tend to break pretty easily and get the crank jammed. Keep your choice clear, and don't forget to spend some extra bucks to ensure the best quality.
● Suspension Quality
The suspension is the key to your biking experience. Before looking for other features, check updates and detailed information on the suspension system. You can easily find the exact suspension build through a quick search at the manufacturer's site.
The original manufacturer-provided suspension can sometimes be frustrating and lower in quality than the ones you'll find in the aftermarket.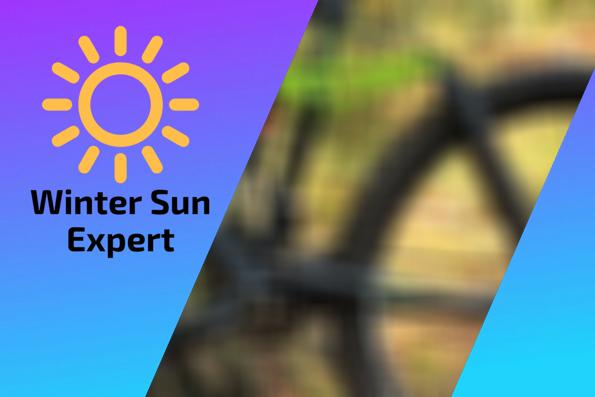 A nice-looking full suspension system might be deceiving too. Always check through the best sources (mostly the company's official page). A better air spring and smaller dampening will keep the suspension alive and running at the required rate.
● Keep Some Bucks At Hand
Despite spending all your budget on the bike alone, keep some in your pocket to spend on smaller items. Mountain bike helmets are pricey too. A dedicated helmet can provide the best assistance while trailing on mountains. It has a wide coverage and better protection facilities.
You may want to save up for a cyclist's backpack and cover glasses. These would help a lot in the woods and in rough weather patterns. Think twice before buying a shoe for biking. The sole should be compatible with the material of the pedal for smooth transitions. Get the sticky, friction-enabled shoes if you choose flat pedals.
Other than these, you might also need to switch to a new set of tires according to your biking needs. The original tires provided by the manufacturer can be rough and incompatible with all sorts of road types. Try larger tires with a wide diameter for less pedaling and more speed.
On top of that, the larger the wheel size is, the better your mountain bike will perform.
Take Home
Mountain bikes may require your whole year's savings, but when you think about the amazing adventures, it's the best investment you can ever make. I hope you found what you're looking for. Don't forget to wear a helmet the next time you ride!
The High Cost of Mountain Biking: A Worthwhile Investment
• The Initial Investment
When first starting out in mountain biking, the bike is undoubtedly the most substantial cost. A high-quality mountain bike can easily set you back thousands of dollars. Yet, the expense is worth it for a few key reasons:
Durability: A quality bike is built to withstand the rigors of off-road riding. Cheaper bikes often do not hold up well, meaning more frequent repairs or replacements, which can be both inconvenient and costly over the long run.
Investing in a durable, well-crafted bike from the beginning helps ensure you'll enjoy your hobby without constantly worrying about equipment failure.
Performance: Higher-quality bikes are designed with better materials, components, suspension systems, brakes, and overall construction. The result is a more enjoyable ride, with smoother handling, better control, and a more overall satisfying experience, a crucial component of an activity in which the journey is just as important as the destination.
Resale value: In case you ever decide to sell or upgrade your bike, the resale value of a quality mountain bike is considerably better than that of a cheaper alternative. A well-maintained, high-quality bike can often fetch a decent price, recouping a portion of your initial investment.
• Geared for Success: High-quality Gear
Another reason mountain biking can be an expensive endeavor is the gear involved. Helmets, gloves, padded shorts, hydration packs, and tools are essential for serious mountain bikers. Like with bikes themselves, investing in high-quality gear is essential for both comfort and safety.
Helmets: A high-quality, well-fitted helmet is essential to protect your head during an unexpected fall or collision. Investing in a helmet from a reputable brand featuring modern safety technology like MIPS (Multi-directional Impact Protection System), enhances your protection and peace of mind.
Protective gear: Gloves with good padding can alleviate hand fatigue and prevent blisters, while padded shorts can make a significant difference on long, bumpy rides. Quality cycling shorts can seem pricey, but their support and comfort during rides more than justify the expense.
Tool kit and repair supplies: A well-stocked tool kit, including a spare tube, tire levers, multi-tool, and pump, is crucial for handling on-the-trail repairs. Quality tools are more durable and reliable, providing the confidence needed to swiftly fix any issues before continuing your ride.
Recognizing the importance of investing in good gear from the outset can save you money over time, as you won't need to replace cheaper, lower-quality gear regularly.
• Maintenance and Upgrades
Like any sport, mountain biking requires regular maintenance of both bike and gear to ensure enjoyable, worry-free rides. From tire pressure and brake pad checks to drivetrain servicing, the costs of maintenance can add up. Nonetheless, they are essential and worth the investment. Regularly maintaining your bike helps ensure a longer-lasting, better-performing ride.
Upgrades, too, can be an expense factor for many mountain bikers. Upgrading components or gear can improve your riding experience, making every ride even more enjoyable. Whether it's a lighter, stiffer set of wheels or a more comfortable saddle, these upgrades contribute to a more enjoyable, efficient ride.
• Experiencing the Great Outdoors
The priceless experience of conquering new trails, pushing your limits, and immersing yourself in nature is, in the end, why mountain biking is worth every penny. The sport allows you to combine fitness, adventure, and exploration, taking you to places you might never otherwise visit.
The cost of entry will always be outweighed by the unforgettable memories and the sheer joy that comes from tackling a challenging trail on an amazing bike.
• In Conclusion
Mountain biking may indeed seem expensive at first glance, especially when considering the initial investment in a bike and gear. However, it is essential to recognize the long-lasting benefits of making quality purchases from the outset, knowing that these investments will support a more enjoyable and satisfying riding experience.
The joy of exploring nature, the sense of accomplishment that comes with tackling difficult trails, and the camaraderie of the mountain biking community make this sport worth every penny spent.
So go on, invest in those quality components and gear, keep your bike well-maintained, and fully embrace the incredible experiences that await in the world of mountain biking.
For more information on getting started in mountain biking and the necessary equipment, visit International Mountain Bicycling Association
Reasons Behind the High Price Tag of Mountain Bikes
Mountain biking is an exhilarating and popular sport that allows riders to experience nature while getting a great workout. However, many people interested in taking up mountain biking may be astounded by the prices they see on some bikes. Prices can range from a few hundred dollars to several thousand dollars.
But why are mountain bikes so overpriced? This article will explore the factors contributing to the high costs.
• The Influence of Materials
One of the primary reasons mountain bikes can be expensive is the materials used to construct them. These materials must strike a balance between strength and weight, ensuring the bike remains durable enough for rough terrain and light for easy handling.
– Carbon Fiber Frames
Carbon fiber is a popular material in high-end mountain bikes because of its unique combination of strength and lightness. It is significantly lighter than aluminum or steel yet maintains great strength. However, carbon fiber manufacturing is complex and labor-intensive, driving up the cost of bikes using this material.
An article about carbon fiber on HowStuffWorks gives insights into the technology behind carbon fiber and the considerable effort and resources required to produce it.
– Premium Aluminum and Steel Alloys
Another factor driving up the price of mountain bikes is the use of premium aluminum and steel alloys in their construction. Although aluminum is common in mountain bike frames, not all aluminum is created equal. High-quality alloys are less likely to crack or suffer from fatigue, which can result in a safer and longer-lasting bike.
Similarly, steel is heavier but is often utilized in high-end bikes due to its superior stability and durability. These premium materials come at an additional cost that is passed on to the consumer.
• Advanced Suspension Systems
Mountain bikes designed for rough terrain require advanced suspension systems to help absorb shock and provide a comfortable riding experience. These high-quality systems come with a significant price tag.
– Air and Coil Shocks
Mountain bike shocks come in several configurations, but the most common types are air and coil shocks. Air shocks are lightweight and easily adjustable, making them popular for mountain bikes. However, they are mechanically complex and expensive to produce.
Coil shocks provide a smoother ride and better performance, particularly on rough terrain, but their weight makes them more suitable for downhill bikes.
– High-Quality Suspension Components
The suspension forks and rear shocks on premier mountain bikes are produced by companies with extensive experience and expertise in producing high-quality suspension systems. These companies invest heavily in research and development to create innovative solutions for mountain biking demands.
In turn, the cost of these high-performance components is reflected in the bike's overall price.
• Proprietary Technologies
Another aspect that contributes to the high price of mountain bikes is the presence of proprietary technologies. Bike manufacturers invest considerable resources in developing innovations that set their bikes apart from the competition. These technologies may include unique frame designs, suspension systems, or drivetrain components.
One example of a proprietary technology is Trek's IsoSpeed decoupler, which separates the seat tube from the top tube, providing additional compliance and comfort without sacrificing power transfer. This kind of innovation requires extensive research, development, and testing, adding to the bike's overall cost.
• Component Quality and Drivetrain Options
Mountain bikes feature complex components, including those that make up the drivetrain, brakes, wheels, and tires. The quality of these components is a crucial factor in determining a bike's performance and price.
– Brakes and Drivetrain Components
High-quality brakes and drivetrain components are essential to ensure efficient shifting, safe braking, and long-lasting durability. Companies such as SRAM and Shimano produce a range of drivetrain and brake components that span from entry-level to professional-grade options. As the level of component quality increases, so does the price.
– Wheels and Tires
Mountain bike wheels and tires are another areas where component quality can influence the overall price. Wheelsets built with light, strong materials, and high-quality hubs can be costly, but they have the potential to improve a bike's performance significantly.
Similarly, top-tier tires are designed for optimal grip, durability, and puncture resistance, further increasing the bike's price.
• Limited Production and Customization
The final factor influencing mountain bike prices is the limited production and customization options. Mountain biking is a niche market compared to road cycling, with fewer bikes produced overall. Customizing a mountain bike with unique paint schemes, component choices, or sizing may increase the price.
In conclusion, the high costs of mountain bikes are the result of several factors. From the materials used in construction, advanced suspension systems, and proprietary technologies to the quality of components and limited production, these aspects come together to create cutting-edge bikes that deliver exceptional performance.
For those who are passionate about the sport, these high-quality bikes are often considered a worthwhile investment.
Evaluating the Value of Purchasing a Premium MTB
Mountain biking is an exciting and rewarding hobby that attracts people of all ages and skill levels. One of the primary considerations when taking up mountain biking or upgrading your equipment is the cost of the bike.
With so many options available, ranging from budget-friendly to high-end, it's critical to determine whether purchasing an expensive mountain bike (MTB) is worthwhile.
• Quality and Durability: Getting What You Pay For
A more expensive MTB typically indicates higher quality components and construction that, in turn, leads to increased durability and longevity. When investing in a high-end MTB, you can expect a bike made from lightweight yet strong materials, such as carbon fiber.
These materials provide a smoother ride and are more resistant to wear and tear than their cheaper counterparts.
Moreover, expensive MTBs often come equipped with superior-quality suspension systems, which can vastly improve your riding experience on rough and challenging trails. They also usually feature top-notch brakes, drivetrain components, and wheelsets, all contributing to a reliable and long-lasting mountain bike.
If you regularly ride on demanding trails or have a history of "outgrowing" cheaper bikes due to wear and tear, investing in an expensive MTB might be a worthwhile decision, as the initial cost can be offset by a reduced need for repairs and replacements.
• Performance: Notable Improvements at a Price
One of the main reasons people choose to invest in an expensive MTB is the potential for better performance. High-end mountain bikes often boast improvements in several areas, including increased speed, stability, responsiveness, and overall control.
For example, advanced suspension systems found on more expensive MTBs can provide a noticeable difference in performance compared to budget options. In addition, higher-end wheelsets and tires can offer better traction and stability, which can be particularly beneficial when navigating technical terrain or fast descents.
As a result, experienced riders who are looking to push their limits and compete at a higher level might find that an expensive MTB is worth the investment. On the other hand, beginners or casual riders may not notice or fully appreciate these performance enhancements, and thus it might not be worth the extra cost.
• Personal Preferences and Budget Considerations
Deciding whether an expensive MTB is worth the investment ultimately comes down to individual preferences and budget constraints. If you are an avid rider who has the financial means to purchase a high-end mountain bike, doing so may provide you with increased enjoyment and satisfaction from your rides.
On the other hand, if you are a beginner or a casual rider who might not reap the full benefits of a more expensive bike or if you have limited funds, a more budget-friendly option might be the better choice.
The good news is that plenty of quality mountain bikes are available at various price points, so it's possible to find a bike that fits your needs and budget.
For those looking to strike a balance between budget and quality, consider looking for lightly-used high-end bikes, demo bikes from local shops, or deals during end-of-season sales. These options can help you secure a quality bike at a significantly lower price.
• Alternatives and Upgrades: Building a Better Bike
If you're hesitant to invest in an expensive MTB upfront, another option is to purchase a more affordable bike and incrementally upgrade it as you progress and identify the specific areas where you need improved performance.
This approach allows you to spread the cost of creating a high-performance bike over time instead of making a significant investment upfront.
Additionally, this method can be a great way to tailor your mountain bike to your specific preferences, riding style, and the types of trails you frequent.
• Final Thoughts
Ultimately, determining whether an expensive MTB is worth the investment depends on your individual circumstances, such as your experience level, riding style, and budget constraints. While high-end mountain bikes offer clear advantages in terms of quality, durability, and performance, they might not be the best choice for everyone.
Consider your riding goals, preferences, and needs when deciding whether to invest in an expensive MTB. And remember, plenty of quality options are available at various price points to ensure you can find a bike that suits your requirements and budget.
For additional information on choosing the right mountain bike for your needs, visit this helpful resource from REI Co-op.
Assessing the Financial Commitment of Mountain Biking
Mountain biking is an increasingly popular outdoor activity that allows individuals to explore nature while getting a rigorous workout. However, one concern that often arises is the potential financial cost of pursuing this hobby.
• Initial Investment: The Bike and Essential Gear
– Bike Costs
The most critical expense you will encounter in mountain biking is the bike itself. Mountain bikes can range widely in price, from a few hundred dollars for entry-level models to over $10,000 for professional-grade equipment.
For beginners, starting with a hardtail bike (a bike with a front suspension fork and no rear suspension) is generally recommended since it is more affordable and easier to maintain.
You can find a decent entry-level hardtail bike for around $500 to $700, which should provide everything you will need to start exploring local trails.
However, a full-suspension bike might be necessary if you plan to tackle more challenging terrain. These bikes can offer a more comfortable ride and better control on rough trails, but the price ranges from $1,500 to over $4,000.
– Essential Gear
Aside from the bike, a few essential pieces of gear are required for mountain biking. These items include:
Helmet (mandatory) – Protecting your head is crucial, and a good-quality helmet can typically be found for $50 to $100.
Padded cycling shorts – To make your rides more comfortable, consider investing in a pair of padded cycling shorts. You can find a good pair for around $50.
Gloves – Gloves enhance grip and provide hand protection. Look for a pair specifically designed for mountain biking, which may cost between $20 and $40.
Cycling shoes and pedals – A proper set of cycling shoes and compatible pedals can improve your riding efficiency and control. These can range from $100 to $300 or more, depending on the quality.
Hydration system – Staying hydrated is vital during your rides. A simple water bottle and cage can be found for under $20, while a more convenient hydration backpack can run between $50 and $150.
Basic repair tools and supplies – Carrying essential tools and items for basic repairs like a flat tire is crucial. This can include a multitool, spare inner tube, tire levers, and a mini pump or CO2 inflator. In total, these items should not exceed $100.
• Ongoing Maintenance Costs
Routine maintenance is necessary for owning a mountain bike, and some expenses will naturally arise as parts wear out or get damaged. Some common costs include:
Chain replacement – Chains will inevitably wear and stretch over time. A new chain typically costs $20 to $50 and may be replaced every 1,000 miles, depending on the conditions you ride in and how well you maintain the chain.
Bike cleaning and lubrication supplies – Keeping your bike clean and lubricated is critical to prolong the life of various components. Basic cleaning supplies and chain lubricants should run under $50 per year.
Brake pads – Mountain biking can be hard on brakes, and pads will need to be replaced periodically. Brake pads typically cost between $20 and $30 per pair and should be replaced as needed.
Tire replacement – Mountain bike tires can wear out or become damaged from rough terrain. Expect to spend $40 to $80 per tire, depending on the quality and type.
• Additional Optional Expenses
As your skill and involvement in mountain biking grow, you may consider investing in additional items, such as:
Upgrading components – As you progress, you may wish to upgrade various bike components to enhance performance or reduce weight. This can range from a few hundred dollars for brakes or suspension upgrades to several thousand dollars for a high-end wheelset.
Travel and race entry fees – Additional expenses may arise if you decide to participate in mountain bike races or travel to distant trails.
Training and coaching – Some mountain bikers may choose to invest in professional training or coaching to improve their skills. Prices can vary widely depending on the coach and duration of the sessions.
• Money-saving Tips
While mountain biking can be an expensive hobby, there are ways to help curtail the costs:
Buy a used bike – Many cyclists upgrade their bikes frequently, meaning a good selection of used bikes is often available. Check local listings, online marketplaces, or bike-specific websites like pinkbike.com.
Start with the essentials – Begin with only the necessary gear and upgrade as your skills and commitment level increase.
Learn basic maintenance skills – Teaching yourself basic bike maintenance skills can save money on professional repairs. Valuable resources to learn bike maintenance skills can often be found on websites like sheldonbrown.com, which provides comprehensive maintenance guides, or local bike co-operatives, often offering workshops or hands-on learning opportunities.
In conclusion, mountain biking can be an expensive hobby, particularly at the beginning when purchasing a bike and essential gear. However, with careful consideration and research, you can find affordable options that suit your needs and budget.
By learning basic maintenance skills and being frugal with upgrades, you can further minimize costs and fully enjoy the thrilling experience mountain biking has to offer.
Cost Analysis: Mountain Bikes vs. Motorcycles
Mountain bikes can sometimes have a daunting price tag when compared to motorcycles. This may be surprising to some, as one would expect a motorized vehicle to cost more. Several factors contribute to the high cost of mountain bikes, making them an expensive investment for outdoor enthusiasts.
• The Premium Components of Mountain Bikes
Modern mountain bikes are designed with cutting-edge technology aimed at providing the most efficient and enjoyable riding experience. To achieve that, manufacturers use high-end materials and engineering techniques, contributing to the steep price tags. Here are some aspects that significantly impact the cost of a mountain bike:
– Carbon Fiber Frames
Many premium mountain bikes come with carbon fiber frames. Carbon fiber is a highly sought-after material in the world of cycling, known for its lightweight nature and exceptional durability. The process of constructing a carbon fiber frame requires highly specialized skills and equipment, which drive up manufacturing costs. 
The United States Department of Energy published a report on the design and manufacturing of carbon fiber composites, which helps illustrate the complexity and expenses involved.
– Precision Engineering and Suspension Systems
Mountain bikes are equipped with advanced suspension systems designed to provide maximum comfort and control on various terrains. These systems often involve precision engineering of multiple components, such as air springs, dampers, and linkages.
Furthermore, suspension components are made from ultra-light and, often, expensive materials, like aluminum and magnesium, which contribute to the overall cost.
– Braking Systems and Components
Hydraulic disc brakes are standard on most high-end mountain bikes, offering superior stopping power and performance compared to conventional braking systems.
The design, manufacturing, and assembly of hydraulic disc brakes require advanced techniques and components, including brake calipers, hoses, and master cylinders, which can be costly.
– Drivetrain Components
Like any well-oiled machine, the heart of a mountain bike is its drivetrain. Mountain bikes come equipped with high-quality gears, shifters, chains, and derailleurs, all designed to provide smooth and reliable performance in demanding conditions.
Top-of-the-line component manufacturers like Shimano and SRAM invest heavily in the development of these products, which contributes to the higher price points.
– Wheel and Tire Technology
The wheels and tires of a mountain bike are specifically designed for off-road performance. Manufacturers use lightweight and durable materials, like aluminum and carbon fiber, for high-performance rims.
On the other hand, the tires feature advanced rubber compounds and tread patterns, which offer optimal grip and puncture resistance in various conditions. These technologies come at a premium price, adding to the overall cost of a mountain bike.
• Motorcycles: Mass Production and Economies of Scale
When comparing the cost of mountain bikes to motorcycles, it's essential to consider the manufacturing processes and sales volumes. Motorcycles are produced in much larger numbers, and many of the components, such as the engine and chassis, are standardized across different models.
This mass production allows for economies of scale, which effectively reduces the cost of manufacturing each motorcycle.
In contrast, mountain bikes are produced in smaller quantities, and the components are often more specialized and tailored to the specific demands of the sport. Consequently, mountain bikes are unable to benefit from these economies of scale, leading to higher costs for each unit produced.
• Research, Development, and Marketing
Mountain bike manufacturers invest heavily in research and development, constantly pushing the boundaries of technology to improve performance and ride quality. The cost of this research is passed on to consumers, resulting in higher prices for the end product.
Additionally, brands spend a significant amount on marketing and advertising, which also contributes to the retail price.
• Conclusion: Are High-End Mountain Bikes Worth It?
Now that we've explored the reasons behind the expensive nature of mountain bikes, it's essential to determine whether they're worth the investment. The answer largely depends on the individual rider's needs, preferences, and budget.
Investing in a high-end mountain bike with top-notch components can lead to better performance and satisfaction for serious off-road enthusiasts or competitive riders. However, more affordable options with good-quality components can still provide an enjoyable riding experience for beginners or riders with a tighter budget.
It's beneficial to try out different bikes within your budget before making a decision. As a personal recommendation, consider visiting local bicycle shops to explore various options and ask for professional advice tailored to your needs and preferences. Ultimately, finding the perfect mountain bike involves a balance between cost, quality, and personal comfort.