Can Electric Mountain Bikes Go Up Steep Hills? 25 Things You Should Know
Mountain bikes are designed to reduce the work you must put in while cycling. If you live in a hilly region or have a passion for riding on hills, an electric mountain bike can make your commute a lot easier and enjoyable.
Can Electric Mountain Bikes Go Up Steep Hills?
Yes, an electric mountain bike can go up steep hills. Because the motor of an electric mountain bike helps you, you can conquer hills that would seem impossible to climb with a regular mountain bike. But make sure your motor has enough power.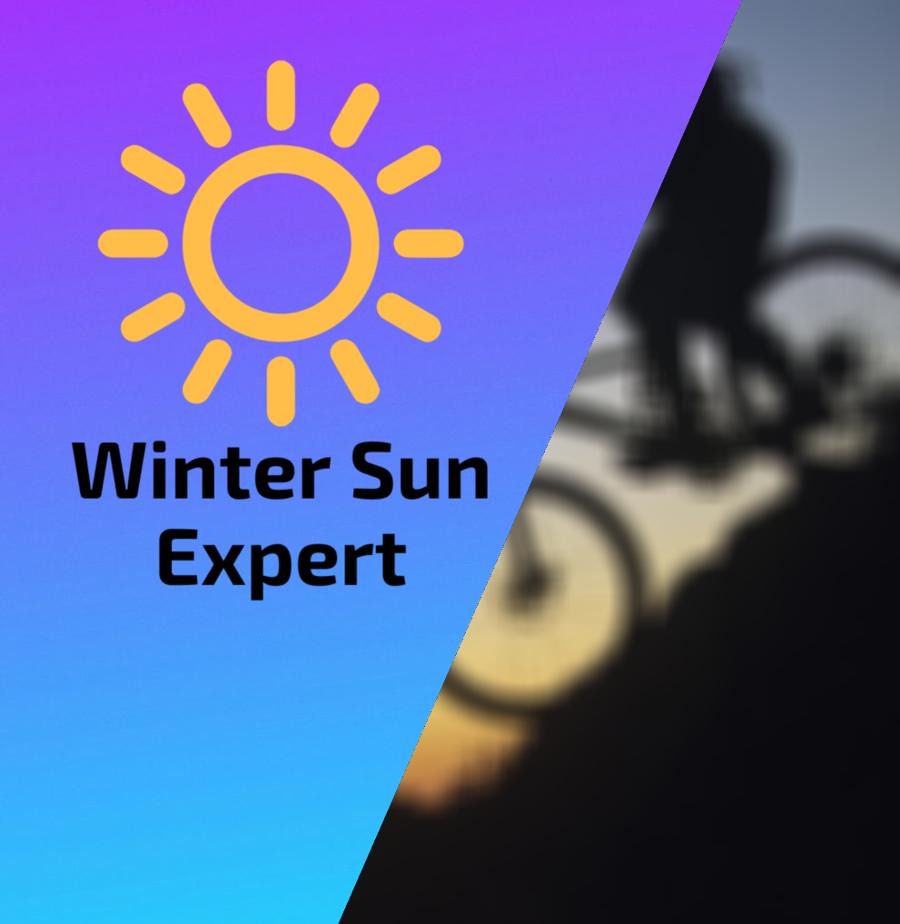 Now that we know that electric mountain bikes are capable of steep uphill climbs, we also have to know what factors can affect the uphill climbing ability of a mountain bike and how to use an E MTB for uphill climbs properly.
What factors affect the ability of an E MTB to go uphill?
While an E MTB will help you make quick work of a steep hill, some factors determine how easily and efficiently you can make your way to the top of the hill. Some factors that determine an E MTB's ability to go up a hill are as follows:
● Motor type:
Electric mountain bikes use electric motors powered by batteries, and the type of motor your electric mountain bike has will determine how steep of a hill it can climb. There are two basic types of electric mountain bike motors:
– Hub motor:
This is the more common type of motor, and it is mounted directly on the rear wheel and drives the wheel directly. These motors are cheaper and great if you are on a budget, but the downside of hub motors is that they don't offer enough power to go up a very steep hill.
Since the motor is installed on the rear wheel, this type of motor also messes up the center of gravity of a mountain bike, making it difficult to balance the bike during uphill climbing.
So if you plan on going up steep hills, picking an electric mountain bike with a hub motor might not be a good idea as the power output of a hub motor is more suited for riding on plain and slightly steep hills.  
– Mid-drive motor:
As the name suggests, this type of electric mountain bike motor is fitted in the middle of the MTB's frame and located in the same place as the paddle crank of the mountain bike. Because these motors are so close to the paddle, they can provide instant power when needed, so the power delivery of these motors is very quick.
These motors make more power in general, so they are ideal for going up some steep hills. This mid-mounted motor keeps the center of gravity of the mountain bike as close to the middle as possible, providing excellent balance for uphill riding.
● The distance you need to travel
Another important factor determining if you can make it through a steep uphill climb on your E MTB is how far you have to go uphill. Going uphill will require a lot more motor assistance, and therefore you will drain your E mountain bike's battery quicker.
If an electric mountain bike has an estimated range of 20 miles per charge, going uphill will reduce the range to almost half, especially if you use a higher power output mode for going up the hill.
So make sure that the electric mountain bike you are about to buy has a decent range if you plan to go up steep hills for long distances.  
How to properly ride an E MTB when going uphill?
When using an electric mountain bike to go uphill, you have to use that motor assist properly for the best possible results. Now bear in mind that it does take some getting used to when riding an electric mountain bike uphill.
But once you have learned the proper techniques for going uphill on your electric mountain bike, you will have a lot more fun. Here are some techniques you should learn if you want to go up steep hills on your E MTB:
● Body position
 Body position is going to play a key role when riding uphill. Remember that there is no one body position you can hold throughout the uphill climb, and you have to change your body position depending on the terrain and the angle of the terrain.
You can keep a normal seated body position when climbing a moderately steep hill because you don't have to paddle too hard on a mellow climb, and you keep a neutral body position for a not-so-steep climb.
But as soon as you hit a very steep patch, you have to adjust your body weight accordingly and move your body weight forward to shift your center of gravity to the middle, keeping the weight on the rear wheel for traction at the same time.
It is quite easy to pop a wheelie if you are not careful with your body position when going uphill on an E MTB due to the electric motor's supply of additional power.
Therefore, shifting your body weight forward will ensure that the front wheel of your MTB stays grounded and you can maneuver the Bike and avoid any obstacles.
● Choose the correct line
Just like when going uphill on a regular mountain bike, you have to pick the correct line when riding an electric mountain bike on a steep hill.
Electric mountain bikes are heavy, and if you don't choose your path in advance, you might have to stop and restart your climb, which takes a lot of battery power and paddling power as well, thanks to the added weight of various components and the fact that you will be starting the uphill climb from a standstill.
Keep an eye out for any upcoming obstacles and terrain changes so you can adjust your line accordingly and maintain a paddling flow while going uphill on your E MTB.
● Tire tread and pressure
Electric mountain bikes generate decent power when combined with manual paddling; all this power will be useless if there isn't any grip from the tires.
If you are climbing a steep hill with loose terrain, you will want tires with a decent amount of tread and proper air pressure to keep all the power to the ground and keep you moving forward.
The ideal tire pressure ranges between 4 and 12 psi for uphill climbing, and you will have to choose the correct tire pressure depending on the type of terrain you are riding on and the amount of grip you want from the tires.
● Proper gear selection
When riding an E MTB uphill, you will want to make sure you are using the correct gears to put the maximum power to the ground. Most of us are familiar with the mechanical gears of mountain bikes that control the power delivery by shifting from one sprocket to another, depending on the gear you select.
Mechanical gears are controlled by the shifter, usually present on the right side of the handlebar. Electric mountain bikes have a second gear selector on the left side of the handle that controls the amount of electric motor assistance you need when paddling.
You have to synchronize the mechanical gears with the electrical assistance gears to get the best performance from your E MTB during an uphill climb.
Ideally, when going uphill, you would want to use a lower mechanical gear and a higher electric assistance gear to get the optimal power to keep the bike moving forward.
But keep in mind that the higher the electric assistance you use, the more battery it will consume, and you will get lower battery life. So make sure only to use the highest electric assistance gear when passing the steepest parts of the hill.
● Trail conditions
Keep your paddling speed higher when going uphill through loose terrain because reducing the paddling speed on loose terrain can cause you to lose the momentum you need to keep moving forward. Similarly, when the terrain is solid, you can reduce the paddling speed and conserve your energy and battery life.
Take Home
So there you have it. You can conquer the steepest hills with proper technique while riding an electric mountain bike. But make sure that your electric mountain bike has a powerful motor and the battery range required to make it through the climb. 
What Hill Can Electric Mountain Bikes Clime?
Electric mountain bikes, also known as e-MTBs, have revolutionized the world of off-road cycling. One common question is whether these bikes have the power and capacity to tackle steep hills.
• Electric Mountain Bikes: Tackling the Steep
The answer to whether electric mountain bikes can go up steep hills is a resounding yes. Thanks to electric assistance and traditional pedaling, e-MTBs can effortlessly glide up even the most demanding inclines.
The electric motor boosts the rider's leg power, enabling them to tackle steep and challenging terrain relatively easily.
– The Role of the Motor
The motor is the heart of an electric mountain bike, providing the power needed to propel the bike up steep hills. Most e-MTBs are equipped with mid-drive motors located near the pedals and provide direct power to the bike's chain.
This central positioning allows for better weight distribution and more efficient power transfer, improving the bike's overall handling and ability to climb steep hills.
– Battery Capacity and Range
The battery is another crucial component of an e-MTB, determining the range and longevity of the electric assistance.
Higher capacity batteries typically allow for extended periods of assisted climbing on steep hills. However, it is important to remember that factors such as rider weight, gear selection, and terrain will affect battery life.
• Factors Affecting Hill-Climbing Performance
While electric mountain bikes are undoubtedly capable of climbing steep hills, factors such as motor power, gearing, and tire selection will greatly influence their performance.
– Motor Power
Motor power, usually measured in watts (W), is essential when evaluating an e-MTB's hill-climbing capabilities. Higher-wattage motors will provide more torque and power for conquering steep inclines.
– Gearing
Appropriate gearing is vital for efficiently climbing steep hills. Most e-MTBs come with a wide range of gears, allowing riders to find the perfect balance between speed and torque. When tackling steep inclines, it is generally best to use lower gears, which provide more torque and make pedaling easier.
– Tire Selection
The choice of tires can significantly impact an e-MTB's performance on steep hills. Wider tires with an aggressive tread pattern typically provide better traction and grip on loose or slippery terrain, making it easier to maintain control while climbing.
• Recommendations for Choosing the Right Electric Mountain Bike
When selecting an electric mountain bike for tackling steep hills, several factors must be considered. To make the best choice for your needs, consider the following recommendations:
– Motor and Battery Specifications
Choose a bike with a powerful mid-drive motor, ideally with a wattage of 250W or higher. Additionally, prioritize a higher-capacity battery to ensure adequate range and lifespan for extended hill climbs.
– Suspension System
For those planning to tackle rough terrain and technical climbs, a full-suspension e-MTB may be the best option. These bikes offer front and rear suspension, providing better control and comfort on uneven trails.
– Tire Selection
Look for e-MTBs with wide, aggressive tires designed for off-road use. These will provide the necessary grip and traction for climbing steep hills in various conditions.
– Test Ride
Take the e-MTB for a test ride to see how it performs on steep inclines. This will give you a better understanding of the bike's capabilities and help you determine whether it fits your needs.
• In Conclusion
Electric mountain bikes are more than capable of conquering steep hills, thanks to the power and torque provided by the electric motor. Factors such as motor power, gearing, and tire selection will affect the performance of these bikes on inclines.
By considering the above recommendations, riders can select the perfect e-MTB to meet their hill-climbing needs.
For more information on electric mountain bikes and to aid your search for the perfect e-MTB, the International Mountain Bicycling Association provides valuable resources and guidelines.
Can E-Mountain Bikes Successfully Tackle Uphill Terrain?
Electric mountain bikes, or eMTBs, have been rapidly growing in popularity due to their ability to conquer a wide range of terrains easily. A frequently asked question among potential eMTB buyers and those new to the sport is whether electric mountain bikes can go uphill.
The short answer is yes! Electric mountain bikes offer several advantages over traditional mountain bikes when climbing hills.
• Power Assistance for Uphill Climb
As the name implies, electric mountain bikes come with an electric motor that provides power assistance to the rider. This means that when you pedal your eMTB, the motor adds extra power to your effort, making climbing steep inclines much easier than on a regular mountain bike.
Most electric mountain bikes offer various levels of assistance, giving you the flexibility to choose how much extra power you want to exert, depending on the steepness of the incline and your fitness level.
The power assistance provides a smooth, consistent boost to your pedaling efforts, ensuring you can maintain an efficient and comfortable cadence while riding uphill.
Distributing the workload between your legs and the motor allows you to climb longer and steeper hills without experiencing muscle fatigue or overexertion. This is particularly useful for beginners who may not have developed the strength and stamina required for strenuous climbs.
• Battery Capacity for Sustained Uphill Riding
The power assistance provided by eMTBs allows you to expend less energy when climbing hills, but it does rely on the bike's battery capacity. A higher battery capacity will enable you to sustain your uphill efforts for extended periods, essential for long climbs or multiple ascents during a cycling trip.
It's important to choose an eMTB with a battery capacity that aligns with your intended riding style and the uphill challenges you plan to tackle.
Generally, most electric mountain bike batteries range between 20-70 miles, depending on factors such as the level of power assistance used, rider weight, and terrain. Some eMTBs come with removable batteries, allowing you to carry a spare for extended trips.
It's crucial to monitor your battery usage during your ride and adjust the power assistance levels accordingly to ensure you don't run out of power on a steep climb.
If you would like to learn more about estimating an eMTB's range, the U.S. Department of Energy's guide to electric bicycles provides valuable information on this topic.
• eMTB Frame and Components Designed for Uphill Riding
Aside from the power assistance and battery capacity, electric mountain bike manufacturers have designed their frames and components to handle the challenges of uphill riding.
Many eMTBs come with wide, grippy tires that provide excellent traction on a wide range of surfaces, ensuring stability and control when climbing steep terrain.
Additionally, the frames are often built from lightweight materials such as aluminum or carbon fiber, which help reduce the bike's overall weight, making it easier to maneuver on inclines.
Moreover, electric mountain bikes often feature full suspension systems designed to absorb shocks and vibrations caused by rough trails.
A smooth and comfortable ride allows you to maintain momentum and focus on your pedaling technique when climbing hills rather than struggling to maintain balance and control on a bumpy trail.
• Techniques for Climbing Hills with an Electric Mountain Bike
To make the most out of your eMTB's uphill capabilities, consider adopting the following techniques:
Maintain a consistent cadence: Focus on keeping a steady, efficient pedaling rhythm, and use the power assistance to help you maintain this cadence on steep climbs.
Choose the right gear: As with regular mountain bikes, selecting the appropriate gear when climbing hills is important. Experiment with your eMTB's gear setup to find the gear that allows you to maintain a comfortable cadence without straining your legs or the bike's motor.
Distribute your weight properly: When riding uphill, keeping your weight centered over the bike is crucial. Lean slightly forward to shift your weight to the front wheel, ensuring it maintains enough traction to prevent slipping.
Use the correct power assistance level: Remember to adjust the level of power assistance according to the terrain and your fitness level. It's essential to strike a balance between conserving battery power and providing the right amount of assistance for the climb.
In conclusion, electric mountain bikes excel at climbing hills and offer several advantages over traditional mountain bikes for uphill riding. By providing power assistance, an eMTB enables you to climb steeper and longer hills with less fatigue and strain on your muscles.
The key to successful uphill riding on an eMTB is choosing the right bike with adequate battery capacity and utilizing the proper techniques to conquer those challenging ascents.
Are Steep Hill Climbs a Challenge for Electric Bicycles?
Electric bikes, also known as e-bikes, have gained significant popularity recently. With an electric motor providing varying levels of assistance, these bikes make cycling more accessible to a wider range of people, including those struggling with traditional bikes on steep hills.
• Performance of Electric Bikes on Steep Hills
Many factors determine how well an electric bike can handle hills, including the motor's power, the rider's weight, and assistance level. Let's break down these key components:
– Motor Power
The electric motor of an e-bike directly influences its ability to handle steep hills. Typically, electric bike motors are rated in watts (W), and the higher the wattage, the more powerful the motor. Most common e-bikes have motors ranging from 250W to 750W.
A higher-power motor can assist riders on steep hills, enabling them to maintain a consistent speed and reduce the strain on their legs. However, it's important to note that a more powerful motor may also lead to faster battery consumption, reducing the e-bike's overall range.
– Rider's Weight
The rider's weight can also impact an electric bike's performance on hills. A heavier rider will require more energy to ascend a hill, which may result in a slower speed or shorter range than a lighter rider.
However, many e-bikes are designed to accommodate many body types and weights. If you're concerned about your ability to tackle hills on an electric bike, look for models specifically designed for greater weight capacity or higher torque motors to provide the necessary assistance.
– Assistance Level
Most electric bikes offer multiple levels of assistance, allowing riders to adjust the level of support provided by the electric motor. By increasing the assistance, you can climb steeper hills with less effort.
However, using a higher assistance level will consume more battery power, so you may have to recharge your e-bike sooner.
• Factors to Consider When Choosing an Electric Bike for Steep Hills
If you regularly encounter steep hills and want an e-bike that can handle them with ease, here are some factors to consider:
– Mid-Drive vs. Hub Motor
Electric bikes feature two main types of motors: mid-drive motors and hub motors. Mid-drive motors are near the bike's pedals, while hub motors are in the wheel's hub.
Mid-drive motors generally handle hills better than hub motors because they provide more torque, leading to higher efficiency and better climbing power.
They also allow for better weight distribution and more natural-feeling pedaling than hub motors. However, mid-drive motors can be more expensive, so consider your budget.
– Gear Ratios
Electric bikes with a wider range of gears can be better suited for handling hills, as you'll find an optimal gear that matches the hill's incline while maintaining a comfortable cadence. Some electric bikes even have automatic shifters that can adjust gears based on your speed and effort, making climbing hills easier.
– Battery Capacity
If you plan on tackling steep hills frequently, look for electric bikes with larger battery capacities to ensure you don't run out of power during your rides. Remember that using higher levels of assistance will necessitate more frequent recharging or reduce your riding range, so ensure your e-bike has ample battery capacity.
• Tips for Riding Electric Bikes on Steep Hills
Climbing hills on an electric bike can be an enjoyable experience if you follow some basic guidelines:
Choose the right assistance level: Start with a lower level of assistance when approaching a hill, and increase it as needed. This will help you maintain your momentum without overusing your battery.
Select the appropriate gear: Using a lower gear on a hill will help you maintain a comfortable cadence while preserving energy.
Maintain a steady cadence: Keeping a consistent cadence will help you avoid muscle fatigue and maintain speed while climbing.
Learn when to change gears: Shifting gears before climbing will make it easier to maintain momentum and avoid stalling out on the hill.
Practice ascending and descending hills: Spend some time practicing riding steep hills to build your confidence and improve your skills.
In conclusion, electric bikes can handle steep hills, but the performance will vary depending on motor power, rider weight, and assistance level. By selecting the right e-bike and knowing how to tackle hills, you'll be well-prepared to conquer even the steepest inclines.
For more information about e-bikes and how they handle hills, visit the National Institute for Transportation and Communities website for research and resources on this topic.
Hill Climbing Abilities of a 500W Electric Bike
Electric bikes, or e-bikes, are becoming increasingly popular for urban commuting and recreational riding. The key features of e-bikes include their motor assistance capabilities, making tackling difficult terrains and steep inclines much more manageable.
One common question is whether a 500W e-bike possesses enough power to climb up hills effortlessly.
• Understanding e-bike motors and power output
To assess whether a 500W e-bike can handle hills, we first need to understand the factors contributing to an e-bike motor's power output. E-bike motors come in two main types: hub motors and mid-drive motors.
Hub motors provide direct power to the wheel, while mid-drive motors transmit power through the bike's chain, leveraging the gears to provide more torque.
Many e-bikes are available with power outputs ranging from 250W to 1000W. The wattage is the amount of power the motor can produce, directly influencing the e-bike's top speed and acceleration capabilities. Generally, higher-wattage motors will provide more assistance when pedaling, making it easier to tackle hills.
• Factors influencing hill climbing ability
Several factors can influence an e-bike's performance on inclines beyond just its motor power. Some of these factors include:
Weight of the rider: Heavier riders will require more power to maintain momentum up a hill.
Incline grade: Steeper hills require more power to overcome gravity.
Terrain: Rough or uneven terrain can make the climb more challenging, requiring additional power.
E-bike weight: Heavier e-bikes may be more challenging to maneuver uphill, particularly if the motor is not powerful enough to counterbalance the added weight.
Battery capacity: A larger battery capacity will have a greater impact on sustained hill-climbing ability, as the motor will have access to more power throughout the ride.
• Can a 500W e-bike climb a hill?
For most riders and terrains, a 500W e-bike should be capable of climbing hills. A 500W motor can handle most urban and suburban hills without much difficulty. Many riders find that a 500W e-bike can comfortably tackle hills with inclines up to 10-12% without issues.
However, if you frequently ride in hilly areas with steeper and longer climbs, you may need to consider a more powerful e-bike, such as those with a 750W or 1000W motor.
It is essential to note that although a 500W e-bike can climb hills, the rider must exert some effort while pedaling, particularly on steeper inclines. In most cases, e-bike assistance is designed to supplement the rider's pedaling power, making inclines more manageable but not necessarily effortless.
Based on my experience, I recommend a 500W e-bike for riders who predominantly ride on paved paths and roads with moderate hills, as it offers an excellent balance of power and efficiency.
• Improving your e-bike's hill climbing performance
If you find your 500W e-bike struggles on hills, or if you want to improve its overall performance, consider the following tips:
Maintain appropriate tire pressure: Properly inflated tires can significantly impact your e-bike's incline performance. Under-inflated tires can increase rolling resistance, making it harder for the motor to push the bike uphill.
Use your gears effectively: If your e-bike has gears, use them when climbing hills. Shifting to a lower gear can increase the torque transmitted to the wheel, making it easier to climb steep inclines.
Optimize your pedaling technique: Maintaining a steady cadence while pedaling can help your e-bike's motor provide consistent power, making it easier to climb hills.
Consider investing in a mid-drive motor: Mid-drive motors can provide more torque and better hill-climbing capabilities than hub motors due to their direct interaction with the bike's chain and gears.
• Conclusion
In conclusion, a 500W e-bike can more than climb hills for most riders and terrains. With proper gears and efficient pedaling techniques, a 500W e-bike can easily conquer most urban and suburban hills. Should you need additional power for steeper or longer climbs, consider investing in a more powerful e-bike model.
For more information on e-bikes and their capabilities, visit the National Renewable Energy Laboratory's page on e-bike publications.
Effortless Uphill Rides on an Electric Bike Without Pedaling
When it comes to electric bikes, one of the most common questions people have is whether they can go uphill without pedaling. The short answer is yes. Electric bikes can go uphill without any pedaling on the rider's part. However, several factors can influence an e-bike's ability to climb steep inclines efficiently.
• What Makes Electric Bikes Ideal for Uphill Riding?
Electric bikes are equipped with electric motors that assist riders in powering the bicycle. The motor draws energy from a battery and provides varying levels of assistance based on the rider's needs. This additional power propels the bike easily on flat surfaces, as well as on inclines, without the need for constant pedaling.
– The Role of Electric Motor in Uphill Climbing
The electric motor's capabilities are crucial in determining how effortlessly an e-bike can climb hills. Motors come in varying power outputs, typically from 250 watts to 750 watts. A motor with a higher wattage rating generally provides more torque and power, allowing for an easier and better uphill climb.
It's essential to note that e-bike motors come in two types: hub motors and mid-drive motors. Hub motors are usually found in the rear or front wheels, while mid-drive motors are located at the bike's center along the bottom bracket.
Mid-drive motors are considered more efficient at climbing hills because they can leverage the bike's gears, distribute power evenly, and provide a seamless integration with the bike's mechanical system. This makes the bike easier to ride up steep inclines compared to hub motors.
– Battery Capacity and Range
The battery's capacity and range also play an essential role in an electric bike's ability to conquer hilly terrains. A larger battery capacity allows for a more extended range, meaning you won't have to worry about running out of power while climbing steep hills.
When choosing an e-bike for uphill riding, it's recommended to select a model with a high-capacity battery (at least 500 watt-hours) to ensure you have enough juice to get to your destination.
• Limitations to Going Uphill on an Electric Bike
While going uphill on an electric bike without pedaling is possible, some limitations can affect your ride.
– Maximum Assistance Speed
Most e-bikes are designed with a maximum assistance speed or a limit at which the electric motor will no longer provide additional power. In the US, this limit is generally set at 20 mph for standard e-bikes and up to 28 mph for speed pedelecs (faster electric bikes).
When going uphill, the speed may drop below the maximum assistance speed, requiring the rider to pedal to maintain the motor's support.
– Gradient or Steepness of the Hill
An electric bike's ability to conquer hilly terrains will depend on the incline's steepness. While e-bikes can easily handle moderate gradients, particularly steep hills may require some pedaling effort. Remember that mid-drive motors are better suited for these situations due to their superior performance on steep inclines.
– Rider's Weight and Cargo
The weight an e-bike needs to carry uphill will also impact its ability to climb without pedaling. Combining a more substantial load with a steep hill can result in the motor struggling to provide the necessary power to maintain momentum.
In such cases, it is advisable to utilize pedaling assistance to help the e-bike climb the hill more efficiently.
• Tips and Recommendations for Uphill Riding
Choose an e-bike with a mid-drive motor for better performance on steep inclines.
Consider a model with a high-capacity battery to ensure sufficient range for hill climbing.
Practice shifting gears efficiently. A study has shown that having the appropriate gear settings helps to reduce energy consumption and prolong the battery life of your e-bike.
Keep the bike's weight and cargo in mind when climbing steep hills.
Keep pedaling when approaching hills or gradients to maintain momentum and motor assistance.
• Conclusion
Electric bikes can ride uphill without constantly pedaling, thanks to their powerful motors and battery assistance. However, factors like motor type, battery capacity, hill gradient, and total weight play a role in determining how efficiently the e-bike can climb hills.
By considering these factors and following the recommendations provided above, you'll be able to enjoy uphill riding on your electric bike effortlessly.
Uphill on Electric Bike
Yes, you can go uphill on an electric bike without pedaling, depending on the electric bike's motor power, battery capacity, and the hill's steepness.