What Mountain Bike Equipment Do I Really Need, The Ultimate Guide
With a large variety of mountain bikes available on the market and a wide range of prices, buying your first mountain bike might seem a little complex, especially for starters. While it is very possible to spend thousands on a mountain bike, you don't need to break the bank because you want to have the ride of a lifetime. However, there are some important factors that you need to keep in mind to make sure you get the value for your money.
When you finally decide to get started with mountain biking and finally purchase your own setup, you must buy a lot more gear other than just your bike. Of course, your mountain bike is the most important part of the journey but think about them as tools that will make your mountain biking journey more comfortable and intriguing. Maybe you do not know the kind of gear you need as you embark on your mountain biking journey.
The mountainbike gear you realy need includes the following:
Mountain bike Helmet
Mountain Bike Shoes
Clothing
Full-Finger Gloves
Pads and Body Armor
Eye Protection
Lights
Frame Protection
Hydration Packs
Mobile Phone
Saddle Bag and Storage
Bike Pump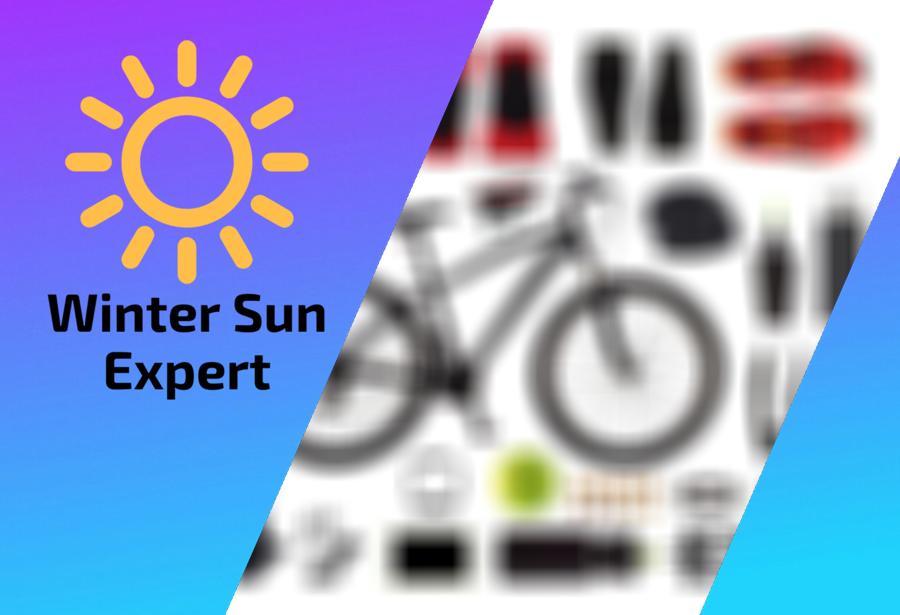 Some additional Mountain Bike accessories you should consider:
Tire Levers
A Spare Tube
Mountain Bike Multi-Tool with Chain Breaker
A Bike Cleaner
Patch Kit
First Aid Kit
This is a complete guide on the basic essentials you need to make your trip easier. This article will provide you an outline of all the gear you need to get started on mountain biking and as a prospective mountain biker. Although the number of mountain bike accessories can be overwhelming, don't fret, this article will break each and everyone down in the best possible way and gives you detailed information about the best mountain bike gear you really need.
Why is having the right Mountain Bike Gear Essential?
Having the right gear, tools, equipment even snacks can be the difference between a fun and exciting day out on the tracks and a boring walk back to your rig, or even worse, a trip to the emergency room. Getting geared up for a ride depends on several factors such as the track and the weather.
Also when getting ready for long distances at the backcountry, your mountain bike packing list will be very different from what you'll need for a day at the local bike park. However, regardless of the ride distance, there are a handful of essentials that you should come with every time you hop on your mountain bike. These essentials can make your trip more comfortable, and less worrisome. Experienced bikers often have these essentials on hand.
Mountain Biking Gear for Beginners
Whether mountain biking is your only sport or part of your fitness routine, acquiring the right kind of equipment and clothing will help make your mountain bike ride more convenient, safer, and much more comfortable. Here is a list of essential mountain bike gear that will help make your ride worth it.
● Mountain Bike Helmets
A helmet is, without a doubt, the most important safety accessory you should acquire before you hit the track. In mountain biking, head protection is paramount, and different companies have been making technological advances to reduce the detrimental effects of rotational head impacts. Mountain bike helmets provide greater coverage over occipital and temporal regions than a regular road bike helmet, then in the case of downhill mountain biking, using a full-face helmet provides extra protection for not only the face but the chin and mouth.
Full face "convertible" helmets are becoming a steady rising trend among track and endurance riders that allows you to remove the chin guard for less challenging tracks. Mountain bike helmets are also often designed to provide better ventilation at low or average speeds, which means that the fewer the vents, the larger. Typically, mountain bikers will favor a visor at the front of the helmet to provide some protection from the sun, as well as helping to deflect overhanging foliage. Another special feature of some mountain bike helmets is that they have lights or GoPros attached.
● Mountain Bike Shoes
Now the most important part of your riding kit is your footwear. The foot is one of 3 contact points you can establish with a bike, shoes are therefore important for adequate bike control and performance. Usually, mountain bike footwear is designed to be rugged, stiff, and hard-wearing to improve power transfer from the foot to the pedal.
Mountain biking, depending on the choice of the rider, can be done with either flat pedals or clip-in pedals. Now, these pedals differ from road cycling pedals in such a way that they can be clipped in on both sides, they are specifically designed to shed mud and offer a small cleat for easy walking.
A lot of cross-country riders opt for lightweight clipless pedals. This is because it allows the rider to effectively use the pedal stroke to reduce the power and use the pulling motion to maneuver steep climbs and tricky track features. Track riders and downhillers use a similar mechanism except for the addition of a cage around the pedal, which provides a better platform and makes the pedal easy to find again after removing your foot.
● Clothing
Mountain bike clothing provides additional comfort when you ride. But there is more to mountain bike clothing than the casual viewer might reveal. They're breathable, flexible enough to make you move around the bike easily, often reinforced with padding, and are made of a tougher material to prevent ripping. When choosing mountain bike shorts, try to go for one with at least one zip pocket, a sturdy fastening system, and one that has a decent length so that it does not glide up when pedaling. Many shorts also come with a removable chamois inner short, however, you are free to choose between having extra padding or not.
Padded shorts will keep you comfortable on long rides and are more important than any other item of clothing you will wear. They may look and probably feel odd when you try them on but once you sit on your bike you'll be surprised at how comfortable they are.
T-shirts are fine to wear while mountain biking and they help keep your cost to a minimum, however, some people may decide to purchase a riding-specific top. These tops usually fit better when you bend over the handlebars because their back is longer, and they help draw moisture away from your body. Also, a waterproof jacket can come in handy in case the weather changes. Try to look for one with reflective tapes on for increased visibility in low light. If you have clipless pedals instead, you'll need shoes that fit into your pedals' cleats.
● Full-Finger Gloves
Mountain bike gloves are usually full finger length, which offers more protection against foliage, scrapes, and increased protection around the top of the hand and knuckles against falls. Mountain bike gloves are usually light on padding to provide greater handlebar control and feedback. So, when next you're on the search for a perfect pair of gloves, ensure they fit properly.
Some other things to consider are that Full-finger gloves also provide knuckle protection for any riding style of your choice, give a lot of grip on its palm surface, and are suited to the temperature that you'll likely be riding in. After all, there's nothing more annoying than extremely cold, or sweaty hands out on the track.
● Pads and Body Armor
It is always wise and important to pad up with some protective body armor especially as when you advance on the track. A pair of flexible knee pads can be a good place to start, you can then proceed to look at combined knee and shin protection pads, elbow pads, and even back protection if you want. Mountain bike knee and elbow pads are usually available in a variety of sizes, so make sure the ones you go for are snug but also flexible enough for you to pedal and ride comfortably. Many brands are simply elasticized, but in other cases, Velcro straps or BOA wires will help you secure your knee pad in place. The same goes for elbow pads which are designed similarly. While softer pads are well suited for general track riding and allow easier pedaling and ventilation, pads that have hard plastic exteriors are designed to slide on impact and are suitable for adrenaline-based mountain biking. 
● Eye Protection
Wearing of trusty and functional eyewear on mountain bikes should not be overlooked. For instance, sunglasses not only shield you from the sun's harmful rays, but they also prevent debris from entering your eyes. The same goes for mountain bike-specific eyewear. They comprise of both sunglasses and safety goggles, they are also a step up from your regular fashion sunglasses. They are designed to make a curve around the head, fit with a helmet or provide extra impact protection (this option is certainly worth considering when traveling through the scrub with an exposed face and at high speed).
Contrary to popular opinion, you would not look ridiculous when wearing protective eyewear. Additionally, many brands have premium options for polarized lenses, which is an extra glare-reducing layer or photochromic transitional lenses. This enables visibility when riding shaded tracks, it responds to certain conditions for optimal clarity of track features, debris, or dangers that may be present.
● Lights
You may not intend to take a ride on the track after dark, but it is still important that you have a light set. You need to have a bright, reliable light set. Anything can go wrong, tires can go flat, your rides might extend longer than you planned, and you might end up needing a bit of light to get to your destination. This is where lights become important. The 80 lumens light is bright enough to let you limp home in case of emergency, and the 44-lumen taillight is going to keep you visible for up to three-quarters of a mile. Not just that, these cube lights also have a wide, 120-degree throw so that cars can see you from the sides as well. So it's wise to get them even if you may never use them. Who knows? It might just save a life.
● Frame Protection
Apart from the mud, mountain bikes are made to endure all sorts of situations out on the track, whether falling, deflecting rocks, sticks, and stray debris or even chain slaps from going full speed on technical tracks. Mountain bike-specific frame protection can give your bike the added protection that not only the bike but you too might need.
Mountain bike frame protection is very ideal for ensuring that your frame's paint stays as fresh as the day you got it. A lizard skin frame protector or a minimalistic front mudguard are popular options these days. Positioned under the crown or on the down-tube, these fenders remain out of the way of your suspension and they're set up so that the frames don't obstruct your vision but rather give you clear vision.
● Hydration Packs
When making a list of your mountain biking essentials, hydration solutions and packs might not immediately come to mind, however, just ride for over 30 minutes and you'll find them essential and worth it. It is good to note that not all mountain bike frames come with provision for a bottle cage. So even if you're going for a short ride, a hydration pack may be the best way to keep yourself hydrated when you're on the track. A bidon or a small hydration bladder is most likely enough for rides lasting for an hour or so, however, if you're going to be on your bike for much longer, then you'll want to look into something with a little more volume.
When choosing a bidon (this is what bikers call a bottle), make sure you go for one with enough capacity and volume for your needs, a secure cap to prevent the contents from spilling over the removable top, for easy cleaning and refill, and one that suits your bike well. If you're one of those willing to choose a hydration pack over a bidon, make sure it has enough capacity for your hydration and riding needs. Also, make sure it has enough space for any spares you may need for a longer ride. The current trend is fancy fanny packs, yes they've made a come back in almost every industry, including mountain biking. Although the storage and water capacity is less than that of a hydration pack, a good hip pack offers a less interrupting fit and enough fluid for some hours of riding. 
● Mobile Phone
Another essential gear that can be quite useful especially during an emergency is a mobile phone. A lot of mountain bikers ditch their phones before hitting the tracks because of its added weight. However, if an emergency occurs, it can be life-threatening if there is no cell phone to contact any emergency service. It is not an uncommon fit for bikers to fall downhills after a wipeout, experiencing serious injuries that may prevent them from walking down the track. Now without a phone to contact emergency personnel, fallen bikers may have to wait hours before another rider passes by. If they happen to fall down hills and are hidden from view, the chances of being seen will decrease even more.
Having your mobile phone handy will make it easy for you to call for help if you get injured. Your phones can easily be stored in the pocket of a hydration pack just to stay out of sight. It'll be out of sight but also close enough should an emergency occur. Finally, having a phone with a working internet connection can help you locate a particular destination (by using the map) or get you back on track should incase you get lost.
● Saddle Bag and Storage
Storage on your bike may not be as exciting as a new kit or a pair of shoes but it is also an essential piece of equipment that will come in handy if you run into trouble. Saddlebags or wraps are great options for storing your spares and essentials when you hit the track. It is good to note that those using a dropper seat post might have to make use of a saddle wrap because of how they don't wrap around the post itself.
Basic spares to pack in your saddlebag or saddle wrap may include tire levers, tubes, and either a CO2 inflator or a mini pump. For those using tubeless tires, looking into a tire plug kit is a great idea. Multi-tools can also come in handy when you need to fix problems like a slipping seat post, crooked handlebars, or rubbing brakes. They include a variety of Allen key sizes and screwdriver heads, as well as countless other small tools, all depending on what your bike requires.
● Bike Pump
No one knows when or where you might experience a flat tire on a track. In fact, it is unavoidable and happens a lot to even the best riders. Instead of walking your bike down the track or having to flag down another rider for help, carrying a mini bike pump can save you a lot of stress.
These pumps are usually small enough to fit into a hydration pack. However, not all pumps are made the same. So to avoid the frustration and stress of repeated pumps to get the right air pressure, try to get a high-quality pump with a slightly bigger volume, it might cost you. While smaller pumps are easier to carry around, they can take a while to reach 35 psi. Fortunately, there are several excellent high-volume mini pumps available that are light and quite easy to use.
Handy Mountain Bike Accessories
● Tire Levers
To accompany the extra tube, make sure you bring along a tire lever. Tire levers make it possible to remove a tire from the rims without any stress. While it is possible to remove tires without the use of a lever, it'll take you some time and you might not have all the time to spare. Not just that, the process can be quite painful on the fingers. Tire levers can wedge into the small space between the metal rim and rubber tire. Therefore, Tire Levers is a must-have for any biking tire kit since they are so small and compact, and carrying one shouldn't be a problem.
● Spare Tube
There's nothing worse than allowing a puncture to put an end to your joy ride. As you know, most mountain tracks are very rugged and rough. Small rocks, twigs, and other sharp objects are littered all over the track. Although most tires are equipped to handle the stress, a puncture cannot be avoided in the long run. Having a spare tube with you will make it possible for you to carry on. Tubes are fairly light and are easy to carry around. They are easily foldable so that they take up as less space as possible. It's important to carry at least one spare tube of the appropriate size. So if you ever experience a flat tire from a puncture, you can easily swap out the tubes and use your mini bike pump to inflate the tire.
● Mountain Bike Multi-Tool with Chain Breaker
Multi-tools have everything you need to fix your bike in a bind. Many experienced bikers carry these tools as they ride so that they can easily make any repairs that may come up along the way. Several kinds of tools are available in a multi tool kit, and these tools are all housed in a protective body to carry around easily. Some of the best tools to have on a multi-tool are Allen wrenches, screwdrivers (Philips and flathead), and a chain breaker. Chain breakers are important tools that many bikers overlook. This tool can help free your bike whenever you get stuck. And as the name implies, it breaks the chain loop, So you can use it to free your bike when stuck, fix the chain and continue riding. It is also wise to bring an extra link along as well as a pin just in case.
● A Bike Cleaner
A specific bike cleaner can keep your valuable mountain bike looking as good as new. While most bikes are made to endure the most rugged and toughest terrains, they need regular cleaning and maintenance to stay in good working condition. Failure to clean the bike when required can result in rusty or damaged parts and it could end up causing a failure mid-run, leading to a painful wipeout. Using soap and water is not a bad option, but specially-designed bike cleaners are even more ideal especially for those that want to achieve a high-quality clean. These cleaners often come in handy spray bottles and are free of acids that could damage the bike. The cleaners will also help get rid of grime from the bike train while making the rest of the bike shine.
● Patch Kit
A tire patch kit can help repair issues with your tire on the track. Patch kits often contain several accessories, including a spare tube and tire lever. Small puncture patch kits are also available. These kits include materials to make a temporary patch that can cover small holes in the tire. Although they're not meant to restore your tire to the perfect working condition, they can be used as an emergency or temporary fix to get you to your destination or back home for a full repair. The contents of a typical patch kit vary from manufacturer to manufacturer. Most of them contain a physical patch made of rubber and an adhesive to attach it to the tire. Some may also have sandpaper to roughen up the edges of the patch to achieve better adhesion and other tools to make the task much easier.
● First Aid Kit
While on the track, it is possible to get injuries such as minor bumps, bruises, and scrapes. These are quite common with mountain biking. You never know when you and other riders may lose traction or do a stoppie on the track. When this occurs, having a first aid kit with first aid essentials would be a smart choice. The thrilling sport of mountain biking can challenge even the most experienced rider, so it is important to have a first aid kit with you at all times. These kits should also contain everything you need to treat minor injuries. For mountain bikers, abrasions are the most common injury, so make sure you're prepared by packing various sized bandages, pain relievers, cotton wool, and antiseptic wipes. You might also want to include an eye drop solution, a pocket knife, energy gels, and a whistle. Treating the injury as soon as it occurs will ensure that it doesn't worsen before you can get home.
Final remarks
Certainly, mountain biking can be a very exciting and thrilling sport, but it is very important to be prepared for any unforeseen conditions that may arise. With these essential pieces of gear discussed in this article, you will be able to ride through any track with confidence and rest of mind. As always, we hope this article has enlightened you and has answered all or most of your questions. We wish you good luck on your mountain biking journey!