What To Consider When Choosing A Mountain Bike Computer
Mountain bike computers are the ideal items to invest in if you want to learn more about cycling. These incredible gadgets come in handy to collect vital information and provide accurate details about the location, altitude, and speed. Another pro is that they are really easy to set up. You can easily set up a mountain bike computer without struggling. Mountain bike computers are neither intrusive nor large, making it possible to have them on your mountain bike without experiencing distractions or struggling for space.
To choose a mountain bike computer that fits your needs, look at the following:
What Type of Rider are You?
Make Sure the Computer Meets your Technical Needs
Choose the Type of Sensor that fits Your Need
Consider Your Budget
Battery Life
Check The Connectivity
Easy Data Transfer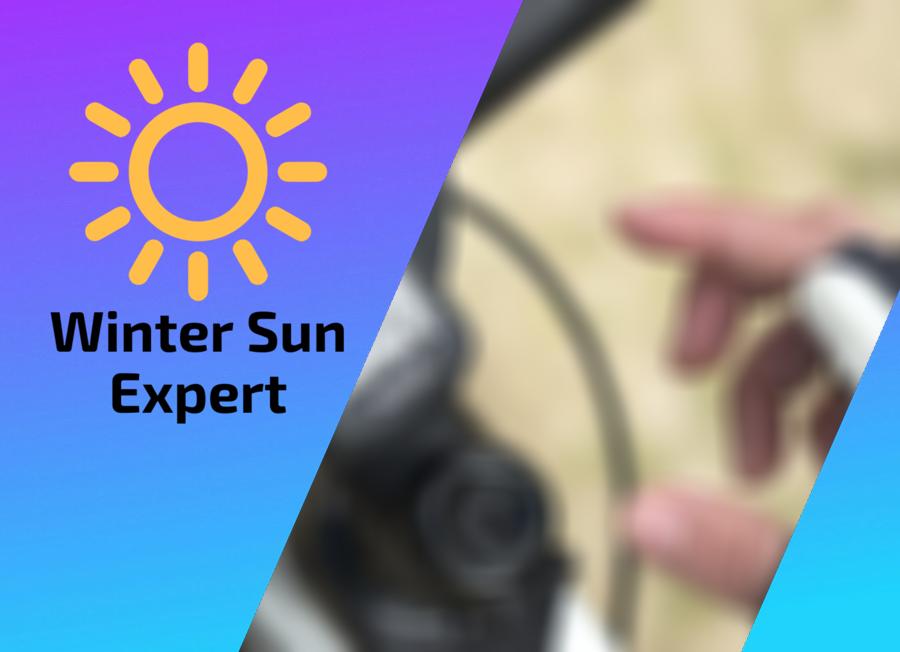 If you're a first-timer looking for mountain bike computers, there are a couple of considerations to help you select the best. With so many manufacturers available, people find it hard to choose.
That is why we've compiled this amazing guide to assist you in choosing a mountain bike computer, so read on to see the things to look for next time.
What Type of Rider are You?
If you're looking to get the most out of your workout sessions, it is advisable to have a strict program and set a specific routine. Having attainable and realistic goals for your cycling regime is nice, especially if you are a cyclist. Heart rate monitors and fitness apps are becoming more popular than ever.
They have become really useful in tracking workout sessions. All this innovation has paved the way for bike computers, which are useful and popular among mountain bikers.
One of the easiest ways to know the type of mountain bike computer you need is by understanding your rider category. It is the first step towards buying the best mountain bike computer.
That is all dependent on your skill level, the number of times you cycle, and the type of performance. It is put in three categories:
● Casual Riders:
These are people who ride bikes for fun and to exercise a little bit. Most of them are beginners. Such a person wants to know the speed, distance, and time when looking for a bike computer.
Casual or beginner mountain bikers do not need to visualize a lot of data. If you fall into this category, choose a bike computer that shows average speed, time, location, and altitude.
Pick a light device with a prolonged battery life if you want to use it for a long time. Also, the devices should be affordable because you do not spend too much money as a starter.
● Enthusiast Riders:
Such people ride to and from work every single day. They also tour the city and other fun places over the weekend. Such individuals are enthusiastic about cycling and show interest in learning about it. They turn out to be competitive mountain bikers.
Enthusiastic riders are also referred to as advanced riders and require a better mountain bike computer that can record more data. You need to make sure that the device you pick records additional things, such as measuring the heart rate, and should have extra features like a cadence sensor.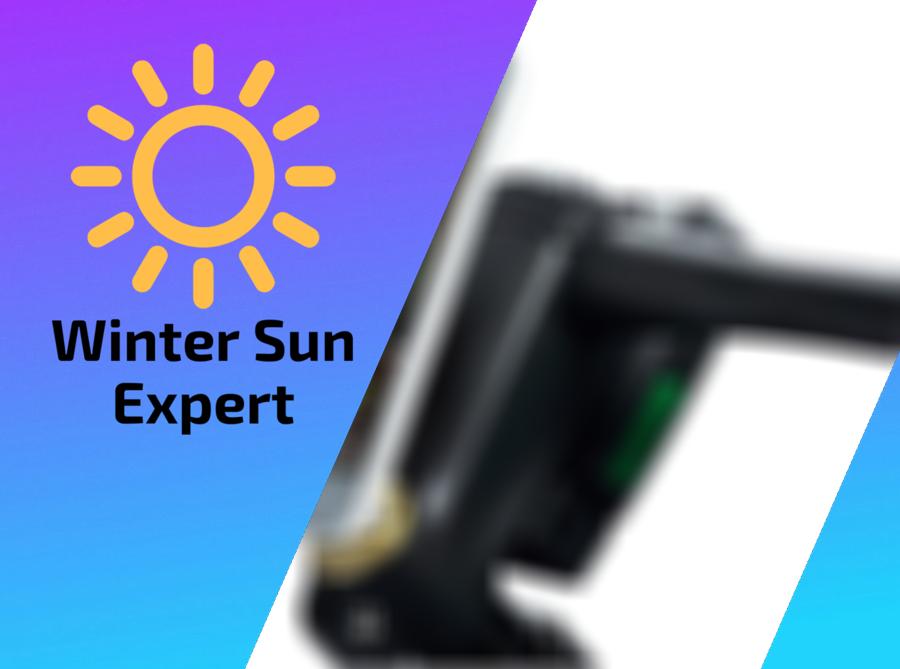 You also want to ensure that the mountain bike computer is user-friendly so that you can access the information quickly. Although these bike computers might be larger and heavier than those used by beginners, it is an investment that pays off eventually.
That is because the gadget collects the right metrics and smoothens your path from an enthusiast to a professional.
● Competitive Cyclists:
These individuals participate in competitions and continuously need to know about their heart rates, speed, and altitude. As a professional cyclist, you need to be in a position to collect all the data to measure your performance easily.
You should look for a mountain bike computer with a cadence sensor that can measure heart rate and should also have a built-in GPS unit. The cadence sensor assists mountain bikers in achieving maximum results by measuring the rotations per minute and ensuring you collect useful data.
Your bike computer should connect to a smartphone and have tracking systems and Wi-Fi navigation so that you can easily measure distance.
Make Sure the Computer Meets your Technical Needs
Mountain bike computers are a better choice compared to installed apps on mobile phones that track your cycling progress. This is because most of the features needed come at an extra fee, mainly when you want to upgrade them, and can also affect your phone's battery.
However, bike computers are a great choice as they can do the job efficiently.
This is why you should utilize your time to look for a wireless or wired mountain bike computer. If you choose a wireless one, ensure it has an inbuilt GPS and a user-friendly interface. The sensor provides information about your heart rate and speeds, whereas GPS calculates the navigation and the distance covered.
You should buy a mountain bike computer that can collect all the technical information before buying it. 
Also, invest in an advanced computer that collects further information about the number of calories burned and weather alerts. You can get text messages, emails, and phone-call notifications on the screen of a mountain bike computer.
Some manufacturers also make sure that their devices provide incident alerts and allow Bluetooth connectivity. These are all the technical aspects you must look for while searching for the right mountain bike computer.
Choose the Type of Sensor that fits Your Need
When you are buying bike computers, you should know that they deliver information using two types of sensors; magnetic and GPS.
● Magnetic Sensors:
The magnet is attached to the wheel spoke. It uses a wired transmission to get the information to the displaying unit.
– Pros
It is cheap and has a long battery life, so you do not need to recharge it.
It is light and easy to attach.
– Cons
There is no GPS functionality.
You cannot swap from one bike to the other.
Having the transmission wire caught and cut as you ride is easy, which is a great risk factor for mountain bikes.
● GPS Unit:
It uses a satellite to receive GPS signals and to collect accurate data. Also, the data transmission is wireless, making it a preferred choice for a lot of mountain bikers.
– Pros
It is easy to install, as there are no wires needed.
It provides you with a lot of data choices that are transferred to the computer and customizable screens.
Easy to swap from one bike to another.
– Cons
It is expensive to purchase GPS units.
These units are heavier compared to their wired counterparts.
The unit needs to be charged quite often.
After knowing how each sensor works, it becomes easy to determine the right one to purchase. Understanding the technicalities of each type of sensor and how information is transmitted helps you weigh the advantages and disadvantages, then know which option suits you.
Consider Your Budget
Mountain computer bikes vary in price. You need to create a budget for how much money you want to spend. The mountain bike computers range from $50-$200+ depending on the features you're looking for. That is why identifying the features that are important to you helps in choosing the right bike computers.
Battery Life
It is an important feature, especially if you are buying a GPS unit. This is because if you are into competitive mountain biking, you will usually find yourself with a drained battery. Invest in a manufacturer who balances the size of the unit and the battery life to serve you efficiently.
The right way to choose a great GPS bike computer with a long-lasting battery is to know how long your ride sessions and extended trips are.
Check The Connectivity
A lot of GPS cycling computers use ANT+ and Bluetooth technology to connect with power meters and mobile devices. It is good if you want a bike computer that has the right connectivity. That is because Bluetooth connectivity, for instance, is needed to connect your computer to the phone.
You should be in a position to connect to your devices without experiencing any setbacks.
Easy Data Transfer
See if transferring data from the training program to a bike computer is easy. This is an effective feature for competitive mountain bikers who want to pass information on to their trainers.
If you have a social fitness website, sharing information from the mountain bike computer to the site should also be easy.
The Bottom Line
The growth in technology has made mountain bike computers easy to carry around and has improved their effectiveness in collecting information. You can optimize your device to record pretty much anything from your heart rate to speed, altitude, and distance.
It does not matter what type of mountain biker you are. There is a mountain bike computer that can fulfill all your tech needs. This makes your cycling experience more fulfilling.
Using the above factors makes it easy for you to shop for your mountain bike computer the next time you need one.
Factors to Consider in Selecting a Mountain Bike Computer
A mountain bike computer can be invaluable for novice and experienced riders. With many options available on the market today, it's essential to find the right one to suit your needs, preferences, and budget.
• Understanding Your Requirements
Before diving into the various features and specifications of mountain bike computers, assessing your personal requirements and preferences is crucial. Ask yourself the following questions:
What kind of information are you looking to gain from your mountain bike computer?
Are you a casual rider or a serious competitor?
What is your budget?
Do you prefer a wired or wireless setup?
Answering these questions will help narrow your options and make it easier to find the right mountain bike computer.
• Types of Mountain Bike Computers
There are two main types of mountain bike computers: basic and advanced. Basic models provide essential information such as speed, distance, and time, while advanced models offer additional features like GPS, heart rate monitoring, and Bluetooth connectivity.
– Basic Mountain Bike Computers
Ideal for casual riders and those on a budget, basic mountain bike computers provide the necessary information for an enjoyable and informative ride. They often include:
Current speed
Average speed
Maximum speed
Trip distance
Odometer
Ride time
– Advanced Mountain Bike Computers
Advanced models cater to more serious riders and offer a range of sophisticated features. These may include:
GPS and route navigation
Altitude and elevation gain
Heart rate monitoring
Cadence (pedal revolutions per minute)
Power output
Bluetooth connectivity for smartphone integration
Customizable data fields and screens
• Key Features to Consider
– GPS and Mapping
GPS functionality is essential for riders tracking their progress, monitoring their routes, and exploring new trails. Advanced mountain bike computers with built-in GPS allow for route planning and provide real-time data on your position, speed, and distance traveled.
Furthermore, some devices can connect to online mapping services such as OpenStreetMap or include preloaded maps. These features are ideal for riders who frequently venture off the beaten path.
– Heart Rate Monitoring
Monitoring your heart rate enables you to train smarter and more effectively by providing valuable insights into your fitness levels and overall health. For serious competitors, tracking heart rate is especially crucial for optimizing performance.
Mountain bike computers with heart rate monitoring capabilities typically require a compatible chest strap or optical heart rate monitor. It's essential to consider the accuracy and comfort of these peripherals when choosing your device.
– Cadence and Power Output Measurement
Tracking your cadence (pedal revolutions per minute) and power output (measured in watts) is valuable for riders aiming to improve their efficiency and performance. Cadence sensors and power meters can be purchased separately or integrated into more advanced mountain bike computers.
– Connectivity and Smartphone Integration
Many modern mountain bike computers offer Bluetooth or ANT+ connectivity, enabling them to pair with smartphones or other compatible devices. This feature allows for easy data transfer, software updates, and the use of additional applications for more comprehensive ride analysis and mapping services.
• Wired vs. Wireless Setup
When selecting a mountain bike computer, you must decide between a wired and a wireless setup. Wired systems typically have sensors connected to the computer via cables, while wireless models use radio signals for communication.
Advantages of wired setups include:
Lower cost
Typically more accurate speed and distance measurements
Fewer components to maintain and replace (such as batteries)
Advantages of wireless setups:
Cleaner, more streamlined look
Easier installation and removal
Less susceptible to damage from debris or crashes
• Durability and Weather Resistance
Mountain biking exposes your equipment to harsh environments, including mud, rocks, and varying weather conditions. As a result, it's essential to choose a mountain bike computer that is durable, weather-resistant, and built to withstand the rigors of off-road riding.
• Price and Budget
Mountain bike computers range in price from around $20 for basic models to over $600 for high-end devices with all the bells and whistles. To ensure you're getting the best value for your money, weighing the features and functionality against your personal requirements and budget constraints is crucial.
• Final Thoughts
Choosing the right mountain bike computer can significantly enhance your riding experience by providing valuable data and facilitating navigation.
By evaluating features such as GPS capabilities, heart rate monitoring, connectivity options, and durability, you can find the perfect device to suit your needs and take your cycling adventures to new heights.
Key Features to Seek in a Bicycle Computer
Cycling computers have become essential tools for cyclists of all levels, helping them track their performance, navigate routes, and stay safe on the road. With countless options available in the market, knowing what to look for when deciding on the best cycling computer for your needs is essential.
• 1. GPS Functionality
A cycling computer with GPS capability allows you to track your ride and follow pre-planned routes accurately. Most top-end devices come with built-in GPS, while more affordable options may need to be paired with a smartphone for navigation.
When considering GPS functionality, look for a device that offers:
Accurate and real-time tracking
Quick satellite connection
Turn-by-turn navigation
Points of interest and nearby services
Investing in a cycling computer with excellent GPS functionality is highly recommended if you frequently explore new routes or participate in long-distance events.
• 2. Connectivity and Sensor Compatibility
Cycling computers often rely on various sensors to gather ride data, such as speed, cadence, and heart rate. Ensure the device you choose is compatible with the sensors you plan to use, including power meters.
The most common connectivity options include ANT+ and Bluetooth Smart. Opting for a model that includes both wireless technologies will maximize compatibility with different sensors, smartphones, and other devices.
Connectivity also lets you upload and share ride data with apps like Strava and TrainingPeaks, streamlining your post-ride analysis and training management.
• 3. Display and User Interface
A cycling computer's display should be clear, easy to read, and customizable. High-resolution color screens provide better clarity, especially when navigating maps or analyzing ride data.
Touchscreens are becoming more prevalent and can make it easier to navigate menus and settings. However, some users still prefer physical buttons for their reliability and ease of use, especially when wearing gloves or cycling in wet conditions.
The device should offer customizable data fields, allowing you to choose which metrics you wish to see while riding. This means you can view the most relevant information for your training or racing goals.
• 4. Battery Life
Long battery life is crucial, especially for those who participate in multi-day events or long-distance rides. Check the manufacturer's specifications for both GPS and non-GPS modes, as the duration may differ significantly.
Most cycling computers offer up to 10-15 hours of battery life with GPS enabled, while higher-end models can reach up to 24 hours, which is perfect for endurance cyclists and bikepacking adventures.
External battery packs can also be utilized to extend your device's battery life, although this may add extra weight and bulk to your setup.
• 5. Durability and Water Resistance
Your cycling computer must endure various weather conditions and potential accidents. Look for a device that is built with durability in mind.
Water resistance is crucial. Ensure the model you choose has at least an IPX7 rating, meaning it's capable of withstanding heavy rain and temporary submersion in water.
Rugged construction and high-quality materials add to the device's overall durability, increasing its lifespan and protecting your investment.
• 6. Mapping and Route Planning
Advanced mapping and route planning features can be found in higher-end cycling computers. These allow you to create or download routes, which can then be followed using turn-by-turn navigation.
Some popular route planning software options include RideWithGPS and Komoot. Check if your preferred platform is compatible with the device you're considering.
Offline maps can prove beneficial if you're riding in areas with limited mobile connectivity, so ensure the device supports this functionality if it's important to you.
• 7. Price and Value
Cycling computers range in price from budget-friendly to premium models. Choosing a device that fits your budget while meeting your specific needs and requirements is essential.
Basic models will typically provide speed, distance, and time information, while mid-range options may include GPS functionality and some sensor compatibility. Premium devices will offer more advanced features like detailed mapping, color touchscreen displays, and exceptional battery life.
Consider which features are most important for your riding style and goals. If you're a competitive cyclist focused on training and racing, then investing in a high-quality cycling computer may provide long-term value.
• Final Thoughts
In conclusion, several factors determine the ideal cycling computer for your needs – GPS functionality, connectivity, display, battery life, durability, mapping capabilities, and price.
By evaluating each of these aspects and considering your riding style, you can make an informed decision and enhance your cycling experience.
Evaluating the Value of a Bike Computer for Mountain Biking
Mountain biking is a popular and thrilling sport that allows cyclists to explore diverse terrains and test their limits through challenging landscapes. Modern mountain biker often seeks ways to improve their riding experience, which includes the use of various gadgets and tools.
One such device that has gained increasing popularity is the bike computer.
• What is a Bike Computer?
A bike computer, also known as a cycling computer or cyclometer, is an electronic device that records and displays various metrics related to your bike ride. These can include basic data such as speed, distance, and time or more advanced metrics like heart rate, altitude, and GPS location.
These devices can help mountain bikers to monitor their performance, track their progress, and enhance their overall biking experience.
• Advantages of Using a Bike Computer for Mountain Biking
Some bike computers feature advanced GPS navigation, allowing you to plan and follow your route confidently. With turn-by-turn directions and detailed maps, you can explore new trails and avoid getting lost in unfamiliar terrain. It can also help you estimate your ride duration and anticipate any difficulties along the way.
For those who enjoy riding off the beaten path, a bike computer with GPS can prove invaluable. The International Mountain Bicycling Association lists challenging trails you can explore and add to your GPS device.
– Improved Performance through Real-time Monitoring
Bike computers help mountain bikers stay aware of their performance by providing real-time data like speed, distance, heart rate, and altitude. These metrics can help you maintain a target pace or push yourself to break personal records, enabling you to optimize your training and reach your fitness goals.
By analyzing your performance, you can also identify areas for improvement and adjust your training plans accordingly.
– Tracking Progress and Sharing Achievements
Most bike computers allow you to sync your data with online platforms, enabling you to track your progress over time and share your achievements with others.
Whether it's tackling a tough climb or logging a new personal best, sharing your accomplishments with fellow mountain bikers can provide an added layer of motivation and camaraderie.
– Assistance in Emergency Situations
In the event of an accident or mechanical issue, some bike computers have a built-in emergency alert system. By sending your GPS location to a pre-determined contact, you can quickly call for assistance when help is needed most. This can especially benefit mountain bikers who often ride in remote locations.
• Factors to Consider When Choosing a Bike Computer
– Specificity to Mountain Biking
Some bike computers are tailored explicitly for road cyclists or indoor training, so it's crucial to look for one that fulfills the needs of mountain bikers. Features like a robust and waterproof design, accurate elevation tracking, and detailed maps are essential for off-road adventures.
– Budget and Features
Bike computers come in various price ranges, with different models offering unique features. It's essential to consider your budget and prioritize the features that matter most to you.
For instance, if you're mainly interested in monitoring your heart rate and speed, you might not need to invest in a higher-priced model with advanced GPS capabilities.
– Ease of Use and Compatibility
A good bike computer should be user-friendly and provide a clear display that is easy to read while riding. You should also consider compatibility with your bike and other accessories, such as heart rate monitors or power meters.
Some bike computers offer seamless integration with smartphone apps, enhancing your ride and providing additional features like weather updates or social media connectivity.
• Conclusion: Is a Bike Computer Worth it for Mountain Biking?
In conclusion, a bike computer can significantly enhance your mountain biking experience by providing valuable performance data, improving navigation, and encouraging progress.
Mountain bikers who wish to optimize their training, explore new trails, and share their accomplishments can genuinely benefit from investing in a high-quality bike computer.
However, it's important to consider factors like budget, features, ease of use, and compatibility before making a selection. By carefully weighing your priorities and researching available options, you can find the best bike computer to suit your mountain biking needs and elevate your ride.
The Importance of Cadence on Your Cycling Computer
Cadence, or the number of revolutions per minute (RPM) your pedals make, is essential for many cyclists looking to optimize their performance, training, and race results. This article will explore and answer the question: do you need cadence on your bike computer?
Let's dive into the importance of cadence, the benefits of monitoring it, and how to choose a bike computer that can provide this valuable information.
• The Importance of Cadence in Cycling
Many professional cyclists and coaches emphasize the importance of maintaining an optimal cadence during rides. By doing this, they believe you can potentially improve your endurance, reduce fatigue, and better control your effort, particularly during long rides or races.
Cadence can vary significantly depending on the rider's ability, fitness, and goals. Generally, expert cyclists aim to maintain a cadence of 80-100 RPM, with specific cadence ranges for different riding conditions.
Monitoring cadence can prove advantageous for beginners or experienced riders alike, especially when working on refining their technique, targeting specific training goals, or recovering from injury.
• Benefits of Monitoring Cadence on Your Bike Computer
A bike computer with cadence tracking capabilities allows you to actively monitor your pedal RPMs and ensure you are pedaling at your desired cadence. This real-time feedback can provide several benefits, including the following:
– Improved Efficiency and Power
Tracking cadence helps ensure you're pedaling at an efficient rate, optimizing the balance between power output and energy expenditure. This conscious tracking of your cadence can lead to a more consistent effort and better management of your overall power during rides.
– Reduced Risk of Injury
Cycling at excessively high or low cadences can place undue stress on your joints, muscles, and tendons, potentially leading to injury. Monitoring your cadence can help you identify when you are pushing too hard or not maintaining sufficient RPMs, allowing you to make quick adjustments and reducing the risk of injury.
– Enhanced Technique and Training
When training for a specific event, like a race or long-distance ride, monitoring your cadence can help you perfect your pedaling technique and ride more efficiently for an extended period.
Additionally, many structured training programs or workouts require you to maintain specific cadences during different intervals or phases, making a bike computer with cadence tracking an invaluable asset for such sessions.
– Better Understanding of Your Cycling Performance
Analyzing your cadence data and other metrics like power, heart rate, and speed can offer invaluable insight into your overall cycling performance. This data allows you to identify strengths and areas for improvement, helping to tailor your training regimen and maximize your potential as a cyclist.
• Choosing a Bike Computer with Cadence Tracking Capabilities
Several bike computers on the market offer cadence tracking features, with options to suit a range of budgets and preferences.
– Entry-Level Bike Computers
For beginners or those on a limited budget, basic bike computers like the Cateye Strada Cadence or the Planet Bike Proteg 9.0 provide essential cadence tracking features without breaking the bank.
These wired computers will give you cadence data, speed, and distance, making them great options for those looking to start monitoring their cadence during rides.
– Advanced Bike Computers
For experienced cyclists and data enthusiasts, advanced bike computers like the Garmin Edge 530, Wahoo ELEMNT Bolt, or Lezyne Mega XL offer cadence not only tracking features but also extra data like heart rate monitoring, GPS navigation, and more.
These computers allow you to monitor your cadence during rides and analyze your data afterward, either on the computer itself or through external apps and software.
– Supported Sensors
It's important to note that you will need a compatible cadence sensor to obtain accurate cadence data on your bike computer. These devices can be wired or wireless, with ANT+ or Bluetooth capabilities, depending on the computer you choose.
Some popular options include the Garmin Cadence Sensor, Wahoo RPM Cadence Sensor, or the Stages Power Meter, which all offer easy installation and compatibility with a range of bike computer models.
Here is an interesting article from Cycling Weekly, discussing the benefits of cadence training and highlighting some useful tips on how to improve.
• Final Thoughts
Whether you are an aspiring racer or an enthusiastic recreational cyclist, adding cadence tracking functionality to your bike computer can provide numerous benefits. Monitoring your cadence during rides can help improve your cycling efficiency, reduce the risk of injury, and enhance your overall training and performance.
Researching and selecting the right bike computer for your needs and budget can be an invaluable investment in your cycling journey.
Wired vs. Wireless Bike Computers: Key Differences
As an avid cyclist, monitoring your performance and staying up-to-date with vital data such as speed, distance, altitude, and heart rate can not only help you track your progress but also improve your overall cycling experience.
This is where bike computers come into play, offering a convenient way to gather essential information about your ride. There are two main types of bike computers: wireless and wired.
• Understanding Wired Bike Computers
As the name suggests, wired bike computers rely on physical wires to transmit data from various sensors, such as speed and cadence sensors, to the main display unit mounted on your handlebars.
These sensors are typically attached to your bike's frame and wheel, with the wires running along the underside or inside of the frame, connecting the sensors to the display.
– Pros of Wired Bike Computers
Affordability: Wired bike computers are generally more budget-friendly than their wireless counterparts. This makes them an attractive option for cyclists looking for a basic cycling computer without breaking the bank.
Reliability: Wired connections tend to be more reliable, as they are not susceptible to interference from other electronic devices, such as smartphones or other bike computers in close proximity. This ensures a consistent flow of data to your display.
Long battery life: Wired bike computers typically have a longer battery life compared to wireless models. This is because wired connections consume less power and do not require the constant use of wireless transmission protocols like Bluetooth or ANT+.
– Cons of Wired Bike Computers
Installation complexity: Setting up a wired bike computer can be more challenging and time-consuming than a wireless model, as you must carefully route the wires through your bike's frame and ensure proper connections to the sensors.
Less flexibility: Wired bike computers may not be easily transferable between different bikes, as the installation process can be tedious, and the wires may need to be adjusted or replaced to fit various frame sizes and bike styles properly.
Aesthetics: For some cyclists, the presence of visible wires may detract from the bike's overall aesthetic. This could be a personal preference, but it is worth considering when deciding between a wired and wireless bike computer.
• Understanding Wireless Bike Computers
Wireless bike computers operate without the need for physical wires connecting the sensors to the display unit. Instead, these devices use wireless transmission protocols, such as Bluetooth or ANT+, to send data from the sensors to the display.
– Pros of Wireless Bike Computers
Ease of installation: Setting up a wireless bike computer is generally simpler compared to a wired model, as you only need to mount the sensors and the display unit without worrying about routing wires through your bike's frame.
Flexibility: Wireless bike computers can be more easily transferred between different bikes, as there is no need to deal with wires or adjust sensor connections. This makes them an ideal option for cyclists with multiple bikes or for those who want a more versatile bike computer.
Clean aesthetics: Without visible wires running along your bike's frame, wireless bike computers provide a sleek and clean appearance that some cyclists prefer.
– Cons of Wireless Bike Computers
Higher cost: Wireless bike computers tend to be more expensive than their wired counterparts, which may be a consideration for those on a tight budget.
Interference: Wireless connections can be susceptible to interference from other electronic devices and other bike computers in the area, which may lead to inconsistent or inaccurate data transmission.
Shorter battery life: Due to the constant use of wireless transmission protocols like Bluetooth or ANT+, wireless bike computers generally have a shorter battery life compared to wired models. This may require more frequent charging or battery replacement.
• Making Your Decision: Wired vs. Wireless Bike Computers
In conclusion, the choice between a wired and wireless bike computer largely depends on your preferences, budget, and cycling needs. If you are looking for a simple, affordable option with reliable data transmission and longer battery life, a wired bike computer may be the right choice.
On the other hand, if ease of installation, flexibility, and a cleaner aesthetic are your main priorities, and you do not mind spending a bit more, a wireless bike computer may be more suitable for your needs.
For further information on bike computers and detailed reviews, we recommend visiting DC Rainmaker's website, an invaluable resource for in-depth guides and expert advice on a wide range of cycling technology.
Now that you better understand the differences between wired and wireless bike computers, you can confidently choose the right device to enhance your cycling experience and achieve your performance goals.
| Feature | Wireless Bike Computer | Wired Bike Computer |
| --- | --- | --- |
| Connectivity | Uses wireless communication such as Bluetooth or radio signals to transmit data | Requires physical wires to connect the sensors to the display unit |
| Installation | Easier to install without worry of managing cables | Can be more challenging to install due to routing cables |
| Reliability | May experience interference with other wireless devices or signal loss | Offers a more stable connection due to the physical wires |
| Battery Life | Shorter battery life as it relies on wireless communication | Longer battery life since it uses wires for communication |
| Price | Generally more expensive due to the wireless technology | Typically more affordable because of the wired design |
| Aesthetics | Cleaner look on the bike without visible cables | Wires can make the bike look cluttered or untidy |