Why and How to Install Bar Ends On A Mountain Bike
If you wish to give your mountain bike a facelift and hit the trail like a pro, bar ends make for a perfect bargain. We will explain why in this blog. But first, you want to ask, why do you need them? Since the early 1990s, bike customization has always epitomized the love of mountain biking. 
Cyclists worldwide are always hooked on new and trendy bike accessories, and it is not about to end. Not in the foreseeable future! Sometimes you must appreciate manufacturers creating something simple yet immensely useful like MTB bar end. 
Why and How to Install Bar Ends On A Mountain Bike.
Bar ends will extend your handlebar and allow you to move your hands more forward, this lowers the center of gravity at the same time. Bar ends will make it a little bit easier when you go uphill and increase leverage.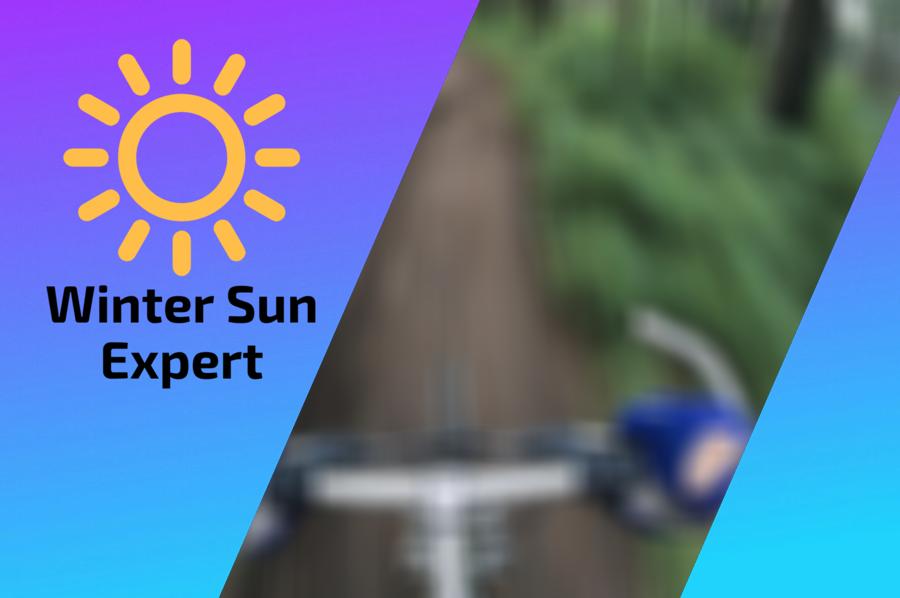 Before we dig deeper into this subject, it is noteworthy that some cyclists are reading about bar ends for the first time or have probably heard about it in the streets. In this post, I will explain how to install bar ends and why you need them. So, here is our kick-starter question…
What are bars ends?
Bikers know almost every bike accessory by name, and from our blog, your knowledge of mountain biking will improve immensely. From handlebars, saddles, chain sprockets, drive trains, tires, rims, and speedometers to braking levers and pads, mountain bikes are not always simple. It may depend on the manufacturer, though, that a bike looks like pieces of metal frames welded together. 
Definitively, bar ends are like antlers jutting upwards from a bike's handlebars. Some call them horn-like handlebar extensions. They can be bolt-on or permanently fixed extensions curving inwards, outwards, frontwards, or in any other direction preferable to a cyclist.
You should also note that bar ends can be predominantly aluminum, carbon steel, or titanium, depending on the manufacturer. For those who love customized bikes, having these add-ons crusted with any metal you choose is always great customization.
Here you can find Mountain Bike Bar Ends and check their prices.
Bar ends are a bit foreign to mountain bike manufacturers. It is because they often come as separate entities. Most of the time, bikers buy these accessories separately and then fix them onto the handlebars. We will explore this in great detail in a short while.
We say foreign because while bikes have been here for decades, bar ends only became popular add-ons in the early 1990s. They are the type of accessories that are both trendy and unnecessary simultaneously. It depends on a biker's perception of bar ends and needs. 
A good online search for bar-end images will pull up impressive results, some of which will direct you to the best bike accessories stores. But that aside, among other questions, we will help you answer in this blog are:
How to install bar ends
Why install bar ends on your mountain bikes-what are their functions, and do you need them?
Tips on choosing the best bar ends.
How popular are the bar ends?
Are there safety considerations about the bar ends?
Why install bar ends on your mountain bikes – what are their functions, and do you need them?
Mountain bike bar ends are generally accepted accessories all over the world. Now that you know how to install them quickly, more questions come to mind. If you are a bike addict, for example-often, visiting and reading comments on bike forums-you have probably come across these questions:
Why should I install the bar ends on my mountain bike? 
What value do they add?
Are they necessary, after all?
To answer these questions, let's use some facts to refresh your memory. It is noteworthy that every bicycle component has some history attached to it. In a nutshell, the modern bike is a product of several modifications over time. You may want to attribute everything to technology, and that's okay.
Talk about wheels, steering/seating, axle, brakes, spokes, cog set, dynamo, fork, handlebar, helmet, or wheels, there is a story behind their invention and consequent development into indispensable bike accessories. 
Here you can find Mountain Bike Bar Ends and check their prices.
Often fixed on straight handlebars, bar ends are typical extensions that have gained traction over the years. Some bikers call them climbing horns. In our installation guide above, we emphasized bar ends that you can clump onto your bike. However, some as permanent fixes on the handlebars. 
In the early 1990s, bar ends were very popular until riser bars again resumed their place, driving the latter's existence to near-oblivion. You should also note that despite their significance in cycling, regulatory authorities restrict the use of bar ends in some countries due to safety concerns. We will explore safety concerns regarding their use later on in this post.
Now, on installing bar ends, which should explain their functions and necessity, we compiled the following after extensive research:
● Bike customization
For some bikers, fitting bar ends onto the handlebars is all about customization. While they may have become less popular, you should note that trends change. At some point, riser bars lost popularity, only to regain it later. It is also true for bar ends. They make mountain bikes look unique, trendy, or stylish, which could inform your reasons for having them on your ride.
● Bar ends increase leverage 
Cycling uphill will always be a difficult challenge, and without something to leverage the pull-up, it feels like the uphill task it is. That's where the bar ends come into play. They make it easy to ride bikes uphill by increasing leverage. With your hands clutching the bar ends, slightly pulling your weight up, and increasing pressure in the pedals, the mechanical advantage becomes great.
The catch here is that when cycling uphill, speed drops and the heart rate increases. Cyclists find it difficult to maintain a steady speed uphill without handlebars to leverage pedaling.  
● Bar ends and hand position
While it could have been evident from the start that bar ends are primarily for positioning your hands in whichever way you please, there is more to it. After long cycling sessions, especially during competitions, cyclists report soreness or numbness in their hands.
You could say it is because of pressure from the handlebars. You should note that bar grips only minimize the pressure, but not entirely, hence the need for bar ends.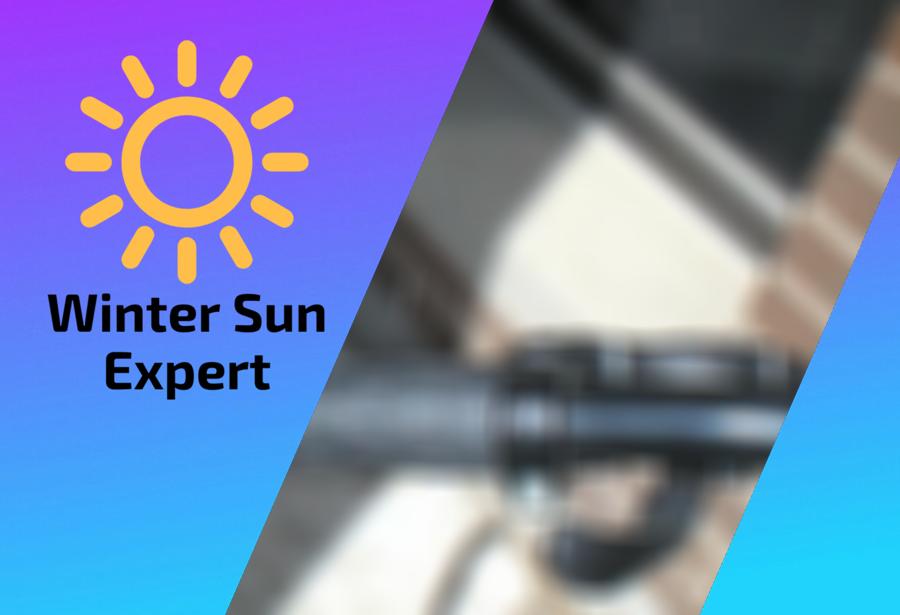 There is little pressure on your hand when you have bar ends installed on your mountain bike. They enable you to vary hand positioning. Whether you want to turn your hands by 90 degrees, push your torso frontwards, stretch your spine, or move your hands diagonally, they give you all the freedom to do so.
● Boosts body weight for uphill cycling
Riding a bike uphill is not an easy task, even if you do it routinely. Increasing heart rate and reduced speed will make you want to give up and walk the way up. However, with bar ends, things get easier. When you hold onto the bar ends, you can lurch your torso forward, adding more weight to the front wheel. 
Thus, the center of gravity becomes low and shifts forward, making riding uphill less strenuous. Without shifting body weight to the front, wheels will have a weak grip on the ground. You can imagine how difficult cycling uphill on a light bicycle would be, only having handlebars to steer your way through to the top.
● High speed on level grounds
Another noteworthy reason for installing bar ends is to improve a mountain biker's aerodynamics. You could call it a faster getaway, which is more pronounced on flat trails. It happens when you lift your weight by holding the bar ends, a bit off the saddle, and pedaling fast. The resulting sprint is not close to being a lead actor in Fast and furious, but good enough to propel you over long distances. When you assume a relaxed cycling posture, it feels like cruising on a high-speed roadster.
● A lift for the bike during maintenance and repair
Who would have guessed that sometimes you hang your mountain bike using bar ends? If you consider using them as hooks when repairing your bike, go for durable ones. But that is not the only role they will play.
While at it, bar ends will keep delicate components of your bike off the ground or from getting scratched on surfaces. It is especially practical in bikes with carbon handles. 
Tips on choosing the best bar ends
Thus far, you may want to buy the best bar ends immediately. But before doing so, it is important to ask this question: How do I choose the best ones for the money? We did some homework for you on this, too, and came up with the following handy tips:
Presumably, you have set your eyes on a bar end before. But you got a little apprehensive about putting money on it. It could be because you wanted to learn more about these handy mountain bike accessories, or you were not sure whether you need one in the first place.
Now that you know why mountain bikers like to install bar ends on their bikes, forget about the rumor mills. For example, you may have heard bar ends are no longer useful, which is a big fat lie. 
Here you can find Mountain Bike Bar Ends and check their prices.
Bar ends, we would say, are a great investment, especially for bikers looking for extra comfort on the trail. But when it comes to choosing the best one, the following tips should help you make the right decision:
● Brand
The best brand will always carry the day, so bear it in mind when you go out shopping. Now, on finding a befitting bar end brand for your bike, there are plenty in the market for both experienced bikers and a novice.
After comparing, titec micros, profile design boxer, XLC, RavX Lite, and Pyramid Carbon Fiber emerged as some of the market's best brands. You can also check out more brands in leading bike stores.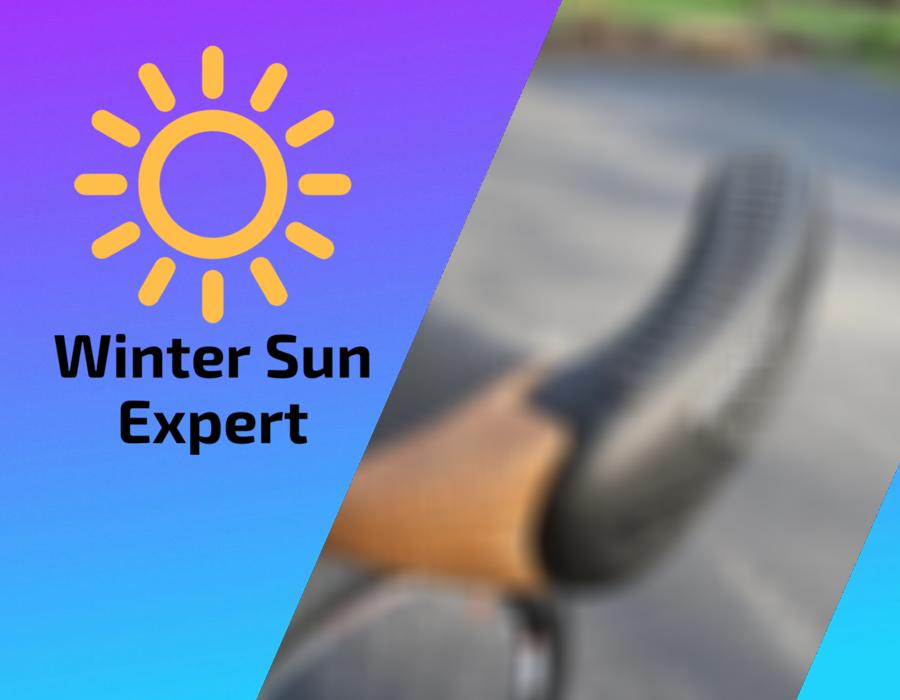 ● Design
Whether appealing or not, design is important when choosing an ideal bar end. We have seen and even tested several of these. The most important design feature we always look out for is curving.
Do you need a slightly curved bar end, a straight one, or extreme curving? Remember that you can always twist to face any direction, regardless of the curving. 
● Cost of a bar end
You should expect that bar ends do not have the same price tags. There is something for everyone from different manufacturers, brands, and low-end, mid-range to high-end crafts. On our part, we always advise mountain bikers to go for the best, usually high-end, even if it costs a little more.
Mountain biking is a strenuous cycling experience, and you will not want to install a bar end that breaks shortly after installation. That is not our wish for MTB lovers.
● Material
Another factor that plays a significance when buying a bar end is the material. Are you looking for carbon fiber, titanium, stainless steel, aluminum, or brass alloy? This is a question every mountain biker should ask before checking available options. It is because, depending on the craft material, the bar's end would last longer or break after a few weeks of use.
Remember that material has a direct impact on pricing. Weak materials are cheap and don't last long.
● Width
We also want to mention that the width of a bar end is another feature that determines a biker's preference. Some are narrow/thin, while others are wide/thick. Choosing either depends on whether you will have a good-strong grip or not.
Installing bar ends-A detailed guide for mountain bikers
Now that you know about bar ends, especially how they look, let's move on to the next question. Do you know how to install them on a mountain bike? The truth is that having a bar end mounted on your MTB is not always easy. You should make sure they fit tightly.
Our experience with mountain bikes means you will never go wrong with these accessories after reading this post. 
For someone who has just acquired a new pair of bar ends, the following installation guide should help you get started:
● Step 1: Position the bike
Start by positioning your bike to make the installation process easy.
● Step 2: Expose a portion of the handlebars
Step two involves exposing a portion of the handlebars. To do so, slide the grip, brake lever, and shift the level inwards in that order. You should measure the width of the bar end, especially on the clamping point.
If it is 0.75 inches, it is imperative that you slide-shift the above components by about 0.8 inches for the best fit. Here you can find different Bar Ends.
● Step 3: Remove the grip
Now, remove the grip, in which case, the end plug comes out first. Push a screwdriver push under the grip to make the task easy. With it inside, slowly twist the grip until it comes off. 
● Step 4: Move the shift lever
Next, using a wrench, move the shift lever inwards. Do not tighten it once it is half an inch from the brake lever. It is because you will need to adjust it later.
● Step 5: Move the brake levers
Now, loosen your brake levers and move them over 0.5 inches between them and the shift lever. Also, do not tighten it. 
● Step 6: Put back the handle grip
At this stage, you should put back the handle grip by cleaning the bar with a spray and wiping it dry using a rag. Slide it until it comes into contact with the brake lever. This should leave enough space for the bar end, the same as the 0.75 measurements you had measured or slightly more.
● Step 7: Add the bar end
Get the bar end and slip in through, then using a screw wrench, tighten it. 
● Step 8: Adjust the bar ends
It is time to adjust everything; once you get onto your bike and start riding, your hands assume a natural position. You don't want to end up with very high bar ends. To do this, put your MTB on the ground, then sit on it if it makes your work easier. 
● Step 9: Incline the bar ends
Most cyclists like it when the bar ends are a bit inclined frontwards because it makes the grip easier and natural. Thus, you should loosen and slide it to the preferred position and angle. Tighten the bar ends.
● Step 10: Adjust the brake and shift levers
Now adjust the brake and shift levers while sitting on the bike. Most importantly, make sure to position both in a comfortable position. You don't want to find it difficult to reach for the shift and brake levers when cycling.
● Step 11: Twist grip shifters
There is a slight difference in making the above adjustments for bikers with twist grip shifters instead of rapid-fire shifters. It is, therefore, imperative that you study your bike and know how to go about the process of installing bar ends. It also helps you choose the best tools for the task.
How popular are bar ends?
Every mountain bike accessory always has standardization, legality, and popularity issues. The history of the bar end is long and winding. Some say they came about because of riser handlebars. Others think different types of handlebars inspired varying designs. Take, for example, drop handlebars and drop-in variants. 
However, that's only a grain of the truth. Most, if not all, bar ends sit on straight handlebars. The fact that you can change their position anyhow you deem suitable makes them bar ends popular. Curved crafts give riders more versatility because they can vary the positioning of their hands. 
In the early 1990s, as we already indicated, the popularity of bar ends grew by leaps and bounds. By the late 1990s, it seemed few bikers fancied them as much as most did. It coincided with a time in history when rise bars became popular again after being relegated to near forgetfulness.
Most notably, a bike rarely features the two accessories combined unless you love some weirdo. 
For some, the popularity of bar ends has declined over the years despite their handiness. In any case, I would say these accessories are still useful even today. Whether you want to open your chest when riding uphill for a more relaxed pedaling, they are the go-to components for a biker looking for extra fun. Moreover, we don't always want to limit our choice to what people say. 
There is also a case of modern mountain bikes being more user-friendly. We have since passed an era where getting off saddles for more rigorous pedaling was the norm during competitions. Today, bikes that have full fork suspension are handier than old versions. All you need to do is sit and cycle uphill with little effort. 
The popularity of bar ends, then and now-is also, because of their non-cycling roles. Take, for example, a situation where you want to take off bike tires. After flipping your bicycle, you notice that these accessories help protect other components, like the speedometer, from being knocked off. 
Safety Concerns regarding the use of bar ends
In one of our previous posts, we looked at the dangers of mountain biking. We further explored how to stay safe. However, you would recall bar ends did not feature in that blog because our main focus was the MTB. Well, you should note that every part of a mountain bike poses a risk to a cyclist, like vaulting over handlebars after hitting an obstacle or accidentally ramming your legs on the chain box. Thus, we ask the question, how risky are the bar ends? 
The truth is that since their advent, there have been lots of discussions on safety. A case in point is falling over your bike and getting caught by the hook of a bar end. That would be disastrous, even by the thought of it. In reality, bar ends pose even bigger risks to a rider. Given recent modifications on a modern bikes, forget about their handiness and the high possibility of returning to the market. 
● Getting hooked to a competitor's bar ends
A ban on the bar ends, especially in cycling competitions, also speaks volumes about an issue many have brushed aside. The likelihood that another rider with whom you compete will get hooked onto the bar ends fuels such discussions.
Generally, mountain bikes have flat handlebars, minimizing the risk of getting hooked, but such a possibility becomes potent when you add bar ends or drop bars.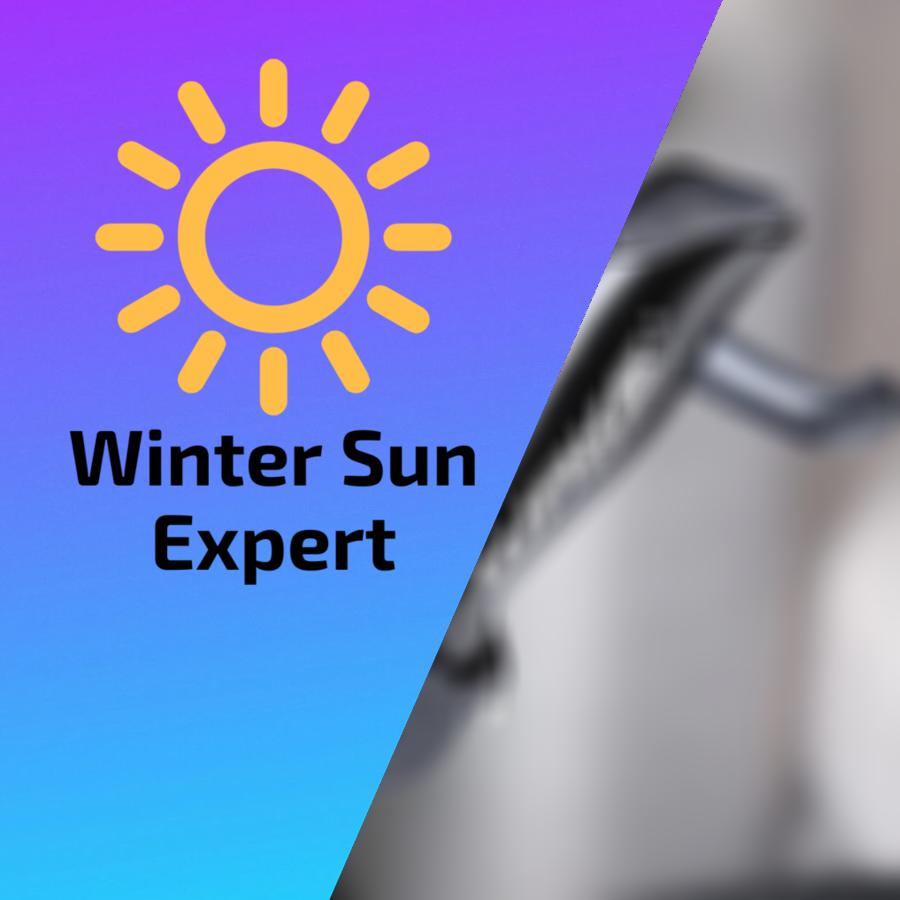 From our end of the bargain, we say getting hooked to bar ends is only a cause for alarm when riding close to competitors in a tight race. However, it should not be the case when biking alongside a few cyclists, say two or three, unless the trail is very narrow.  
● The risk of hooking to a tree is real
The technical aspects of the bar end, especially positioning, also make them prone to being hooked to a tree. Think about a situation where you cycle along a narrow trail surrounded by trees and thick bushes. You realize there is also a real chance of getting hooked to a tree.
The worst thing is that such a sudden occurrence would be catastrophic when cycling at high speed.  
Thus, bikers should think about the usefulness of these accessories. Ask this question: Do I need to install bar ends on my bike, and why? What are the pros and cons? 
● They risk hand movement
Some cyclists, especially mountain bikers, like to move their hands on the handlebars. It makes them feel more agile and in control. However, that freedom comes to an end the moment you install the bar ends. A restriction in hand movements equals potential risks, such as losing control on the trail.
With your hands more on the bar ends than the handlebars, reaching for brake levers gets delayed, especially in emergencies. The rest would be a story for another day. 
Remarks
Cycling mishaps do happen. Accident situations are endless, from sliding across the road because of old tires in the rain to ramming into a tree when taking sharp bends to poor control. However, there are lots of lessons that mountain bikers should learn. For someone with experience with bar ends, having a mixed reaction toward them is normal. They are good, and then they are bad. 
Thus far, we hope you have picked a lesson on two. Installing bar ends should, therefore, be the least of your worries henceforth. Moreover, having learned their usefulness on mountain bikes, it goes that bar ends are here to stay. In the foreseeable future, their demand is likely to rise, especially on the premise of realizing more comfort. Here you can find a large selection of bar ends.
It is not easy winning a discussion that often shifts to why bar ends are necessary. Indeed, they are if you read between the lines!
Installing Bar Ends on Mountain Bikes: Benefits & Process
Bar ends are a popular accessory among mountain bikers, offering increased comfort, control, and versatility to your ride. While they are not for everyone, mountain bikers who frequently tackle long climbs and technical trails should consider adding bar ends to their setup.
• Benefits of Bar Ends
– Improved Climbing and Control
One of the main benefits of using bar ends is the added leverage they provide when climbing steep inclines. By allowing you to grip the bars further out, bar ends help you maintain a more upright and powerful position on the bike, while improving your ability to pull upwards on the bars when facing challenging uphill sections.
This can help you conquer technical ascents more efficiently and with less fatigue.
– Enhanced Comfort and Hand Position Options
Bar ends also provide multiple hand positions, which can help reduce discomfort and fatigue during long rides. Allowing riders to switch up their grip, they help alleviate pressure on nerves and muscles, preventing numbness and pain.
This is particularly important for riders who suffer from issues like carpal tunnel syndrome or ulnar nerve pain.
– Improved Handling and Control
Additional hand positions offer improved handling and control, especially in technical terrain. With bar ends, riders can access a wider grip for better stability and options for bracing their hands against tight turns, roots, and other obstacles.
• Types of Bar Ends
Before installing bar ends, it is important to decide which type best suits your needs and riding preferences:
– Straight Bar Ends
Straight bar ends are the simplest design, offering a basic handlebar extension for added leverage and a wider hand position. These are ideal for riders looking for a no-frills solution to improve their climbing and control.
– Ergonomic Bar Ends
Ergonomic bar ends are designed with a more comfortable, contoured grip to support your hands during long rides better. They come in various shapes and styles, some of which have integrated grips, making them an excellent option for riders seeking additional hand positions and improved comfort.
– Integrated Bar Ends
Integrated bar ends combine standard grips with built-in bar ends, offering a seamless transition between the two. This style is perfect for riders who want the benefits of bar ends without the hassle of installing separate accessories.
• How to Install Bar Ends
Now that you understand the benefits and have selected the right type of bar ends for your mountain bike follow these steps to install them properly:
– Gather Tools and Materials
A pair of bar ends
A 5mm or 6mm Allen wrench (depending on the bar end bolt size)
A hacksaw or pipe cutter (if necessary, to trim handlebar grips)
A utility knife (again, only if trimming the grips is necessary)
– Step 1: Remove or Trim Grips
If you use integrated bar ends, remove your current grips using a utility knife or loosen the clamps if they are lock-on grips. Otherwise, trim the ends of your grips to accommodate the bar ends using a hacksaw or pipe cutter.
– Step 2: Slide the Bar Ends onto the Handlebars
Slide the bar ends onto the handlebars, ensuring they are positioned correctly according to the manufacturer's instructions. Remember that the bar ends should be outward from your hands, with the ends pointing slightly upwards.
– Step 3: Tighten the Bar Ends
Tighten the bolts on the bar ends using the appropriate Allen wrench to secure them in place. Ensure they are firmly attached and cannot rotate or slip during your ride.
– Step 4: Test and Adjust the Position
Go for a test ride on your mountain bike to ensure the position of the bar ends suits your needs and preferences. Make any adjustments by loosening the bolts, repositioning the bar ends, and re-tightening as necessary.
• Conclusion
Installing bar ends on your mountain bike can improve your riding experience by providing additional hand positions, enhanced comfort, and superior control on steep and technical terrain.
Remember to choose the right bar end type for your needs and follow the step-by-step installation guide in this article.
For further information on bike maintenance and upgrades, visit resources like Sheldon Brown's Bicycle Technical Information to learn from seasoned professionals about how to optimize your ride.
Advantages of Utilizing Bar Ends for Mountain Biking
Mountain biking enthusiasts are always looking for ways to improve their cycling experience, and one of the frequently overlooked components that can make a significant impact is bar ends.
By providing additional hand positions and increased leverage for climbing, bar ends enhance performance, comfort, and bike handling in various situations.
• Key Benefits of Bar Ends on Mountain Bikes
– Improved Climbing Ability
When tackling steep inclines, cyclists need all the help they can get. Bar ends provide additional leverage and allow for a more aggressive pulling motion when climbing, making a significant difference in your ability to conquer challenging hills.
You can maintain better traction and control throughout the ascent by shifting your body weight forward and over the front wheel.
– Multiple Hand Positions
Extended hours on the bike can lead to hand fatigue and discomfort, especially during long-distance rides or races. Bar ends offer multiple hand positions, promoting blood circulation, reducing pressure on specific points, and allowing you to switch grips regularly.
Having the option to change your hand position can alleviate discomfort and prevent numbness, ensuring a more enjoyable and less strenuous ride.
– Enhanced Bike Control
Bar ends give you an additional point of contact with your bike, resulting in better control and stability. This is especially useful when descending rough terrain, where your hands may accidentally slip off the handlebars. Bar ends also provide extra leverage when cornering, enabling quicker response and greater stability.
– Better Ergonomics
Some cyclists may find that standard flat handlebars don't provide the most comfortable or natural hand position for their riding style or body geometry. Bar ends can help to create a more ergonomic grip, allowing for a more natural wrist angle and reducing strain on your hands, wrists, and forearms.
• Tips for Proper Installation and Usage of Bar Ends
– Correct Positioning
To get the most out of your bar ends, installing them in the correct position is crucial. A general rule of thumb is to angle them upwards at around 10 to 45 degrees, depending on your preference and riding style. This will provide you with a comfortable grip when climbing or changing positions.
To determine the most comfortable angle for you, experiment with different positions until you find the one that feels best for your wrists and hands.
– Proper Sizing
When selecting bar ends, choosing the right size for your needs is important. Longer bar ends offer more leverage and additional hand positions but may add extra weight and take up more space on your handlebars. Shorter bar ends provide a more compact and lightweight option while still offering the benefits of added leverage and control.
Consider your riding style, the type of terrain you tackle, and your personal preferences when selecting the appropriate size.
– Secure Installation
To ensure your bar ends stay firmly in place, install them securely. Most bar ends come with a built-in clamp that attaches to the handlebars. Follow the manufacturer's instructions for proper installation, and use a torque wrench if needed to avoid overtightening.
Regularly inspect your bar ends for any signs of wear and tear or potential loosening, and adjust or replace them as necessary.
• Choosing the Right Bar Ends
Your choice of bar ends should depend on your specific needs and preferences. Consider weight, material, shape, and compatibility with your handlebars. Aluminum or titanium are popular materials, as they offer a good combination of strength and lightness.
Ergonomically shaped bar ends, such as those with a curved design, may provide a more comfortable grip for long hours in the saddle.
Explore reputable brands like Ergon, Bontrager, and Specialized, which offer various options to suit different preferences and budgets. Reading customer reviews and consulting online forums can also provide insights and recommendations from fellow cyclists regarding the best bar ends for your needs.
• Conclusion
Incorporating bar ends into your mountain biking setup can provide numerous benefits, including improved climbing ability, more comfortable and versatile hand positions, and enhanced bike control.
By considering your individual needs and preferences and following the tips provided here for proper installation and usage, you can greatly enhance your overall cycling experience.
Equip your mountain bike with bar ends to take full advantage of their potential and enjoy a more comfortable, controlled, and efficient ride.
Comprehensive Guide to Mounting Bar Ends on MTB
Bar ends are a great addition to your mountain bike, as they provide an additional hand position that can help relieve the strain on your wrists and arms caused by long rides or rough terrain.
• Choosing the Right Bar Ends
When selecting bar ends for your mountain bike, consider the following factors:
Material: Most bar ends are made of aluminum, which is lightweight and durable. Carbon fiber bar ends are also available, offering weight savings over aluminum, but they can be more expensive.
Shape: Bar ends come in various shapes, including straight, curved, and ergonomic designs. Choose a shape that feels comfortable to you and suits your riding style.
Length: Bar ends come in different lengths, ranging from short to long. Longer bar ends offer more hand positions and better leverage, while shorter ones have a more compact profile and lower weight.
To make an informed decision, visit your local bike shop to test different bar end options or research recommendations from experienced riders on MTBR forums.
• Tools and Supplies You'll Need
Before you can install your new bar ends, make sure you have the following tools and supplies at hand:
Allen wrench set (usually 4mm or 5mm)
Bike stand or a stable surface for your bike
Clean cloth or towel
• Step 1: Prepare Your Handlebars
First, ensure your bike is stable and supported, either in a bike stand or by leaning against a solid surface.
Remove any grips, shifters, or brake levers present on the end of the handlebars. Depending on your bike's setup, this may require loosening the relevant bolts with an Allen wrench or peeling back the grip using a clean cloth for better grip.
Once you have removed or shifted these components, clean the handlebar ends with a cloth to remove any dirt or debris.
• Step 2: Position the Bar Ends
Slide the bar ends onto the handlebars, making sure they are tight and secure against the handlebars. Adjust the angle and positioning of the bar ends to suit your preferences and riding style.
Typically, you'll want the bar ends to angle upwards slightly to provide a comfortable wrist position. Make sure the bar ends are the same distance from the bike's stem and at the same angle on both sides of the handlebars for a symmetrical setup.
• Step 3: Tighten the Bar Ends
Tighten the bolts on the bar ends using the recommended Allen wrench to secure them in place. Most bar ends will use either a single-bolt or a two-bolt system.
For single bolt bar ends, tighten the bolt until the bar ends are securely clamped on the handlebars. For two-bolt systems, alternate between tightening the two bolts a few turns at a time, which will ensure even pressure and help avoid twisting the bar ends.
Important: Do not overtighten the bolts, as this can damage the handlebars or bar ends. The recommended torque for most bar ends is around 5-6 Nm. Consult the manufacturer's recommendations if you are unsure.
• Step 4: Reinstall Grips and Controls
Reattach any grips, shifters, or brake levers you removed earlier, ensuring they are properly aligned and securely fastened. Make sure the grips are fully seated against the bar ends and there are no gaps or overlaps.
Take the time to properly adjust your brake levers and shifters to maintain a comfortable and ergonomic hand position on both the handlebars and bar ends. This may include adjusting the angle or reach of these controls.
• Step 5: Test and Adjust
Once everything is reassembled, test your new bar ends by taking your bike for a short ride. Experiment with different hand positions on the bar ends, and make any necessary adjustments to the angle or positioning to ensure maximum comfort and control.
Remember to regularly inspect and maintain your bar ends, checking for any loose bolts or signs of wear. This will ensure your bar ends keep providing you with comfortable and safe rides on the trails.
• Conclusion
Installing bar ends on your mountain bike is a relatively simple process that can significantly improve your riding comfort and control. By following the steps outlined in this article, you'll be well on your way to enjoying the benefits of bar ends on your next mountain biking adventure.
For more information on mountain bike maintenance and setup, check out Sheldon Brown's Bicycle Technical Information. Happy riding!
| Steps | Description |
| --- | --- |
| 1. Gather necessary tools and materials | Prepare Allen wrenches, bar ends, and plugs if necessary. |
| 2. Remove the grips | Peel or slide the grips off the handlebars, or cut them off if they're glued. |
| 3. Prepare the bar ends | Loosen the bolts on the bar ends to get them ready for installation. |
| 4. Attach the bar ends | Slide the bar ends onto the handlebars and adjust their angle as needed. |
| 5. Secure the bar ends | Tighten the bolts to firmly attach the bar ends to the handlebars. |
| 6. Reinstall the grips | Replace the grips by sliding or rolling them back onto the handlebars. |
| 7. Install bar end plugs (optional) | Insert plugs into the bar ends to protect the ends and give a finished look. |
Proper Placement of Bar Ends for Optimal Riding Comfort
Bike bar ends can benefit cyclists significantly, offering additional hand positions and increasing comfort during long rides. However, to truly reap the rewards, knowing and achieving the correct position for bike bar ends is essential.
• Understanding Bar Ends and Their Advantages
Before diving into the correct positioning, it is helpful to understand what bar ends are and their advantages. Bar ends are additional extensions that attach to the ends of flat, riser, or mustache handlebars on bicycles. They offer various benefits, including:
Additional hand positions: Long rides can lead to hand, wrist, and arm discomfort. Bar ends provide an alternate hand position, allowing cyclists to switch positions and ease discomfort.
Improved climbing: Bar ends enable you to shift your weight forward more easily on steep climbs, increasing traction and efficiency.
Enhanced control: The extra hand position can provide better control and maneuverability in technical terrain.
• Finding the Ideal Bar End Angle
Achieving the correct angle for your bike bar ends is crucial for comfort and control. The ideal angle can vary from one person to another, depending on individual preferences and riding styles. Here are some guidelines to help determine the optimal angle:
Start with a neutral angle: Begin by positioning the bar ends at a roughly 45-degree angle. This neutral angle is a starting point and can be adjusted to suit your needs.
Test and adjust: Take your bike for a ride with the bar ends at a neutral angle. Pay attention to your wrist position and overall comfort. Adjust the angle accordingly, raising or lowering the bar ends to find the most comfortable position.
Consider terrain and riding style: The optimal bar end angle can depend on the terrain you ride and your riding style. For example, a slightly upward angle can improve your weight distribution and efficiency if you predominantly ride on steep climbs. Alternatively, a lower angle may better suit your needs if you mainly ride on flat terrain or focus on speed.
• Aligning Bar Ends with Control Components
In addition to the angle, the alignment of the bar ends with the control components on your handlebars is essential for efficient and comfortable riding. The primary controls include the brake levers, shifters, and grips. Consider the following tips to ensure proper alignment:
Brake levers: Ensure the brake levers are easily accessible when your hands are on the bar ends. The levers should be within reach without requiring significant hand movement or compromising your grip on the bar ends.
Shifters: Similarly, ensure that the shifters are positioned so you can operate them while maintaining a firm grip on the bar ends. Ideally, your thumb should be able to access the shifters without straining.
Grips: Although bar ends offer alternative hand positions, you will still spend much time on the handlebar grips. Ensure that the grips are comfortable and provide adequate support for your palms.
• Personalizing Your Bar End Setup
Understanding that everyone's hand size, arm length, and riding preferences differ, it's essential to adapt your bike bar end setup to your unique needs. Here are a few suggestions to further personalize your setup:
Bar end length: Longer bar ends offer more significant leverage and control, particularly on steep climbs. However, they can also be more cumbersome and prone to snagging on obstacles. Conversely, shorter bar ends are more compact and lightweight but may not provide as much leverage. Experiment with different lengths to determine which works best for you.
Bar end shape: Bar ends are available in various shapes, such as straight, curved, or ergonomic. An ergonomic shape can provide additional comfort by conforming to the shape of your hand. On the other hand, straight or curved bar ends might be more versatile, allowing for varied hand positions depending on your riding conditions.
## Resources for Further Information
For more in-depth information on the proper positioning of bike bar ends and other aspects of biking technique and equipment, visit the International Mountain Bicycling Association's (IMBA) educational resources.
In conclusion, achieving the correct position for your bike bar ends is essential for maximizing comfort, control, and efficiency during your rides. By focusing on the angle, alignment with control components, and personalizing your setup, you can significantly enhance the advantages provided by bar ends. Happy cycling!
Significance of Bar Ends in Mountain Biking: A Must-Have?
Bar ends are extensions attached to the ends of flat handlebars on bicycles, particularly mountain bikes. They provide additional grips for riders, allowing them to change hand positions during long rides or tackle difficult terrain. But are bar ends truly essential for riders?
• The Benefits of Bar Ends
– Improved Comfort and Versatility
One primary advantage of bar ends is their added comfort and versatility during long rides. Switching hand positions, particularly when cycling on uneven terrain, can help alleviate stress on the hands, wrists, and arms, reducing the risk of injury and fatigue.
Sheldon Brown, a renowned bicycle technical expert, explains that bar ends offer several alternative hand positions, allowing riders to stretch, stand up, or even lean forward during a ride. This adaptability can lead to a more enjoyable and less strenuous cycling experience.
– Enhanced Climbing Efficiency
For mountain biking enthusiasts, bar ends are essential in climbing steep hills. They help distribute the rider's weight more evenly over the front wheel, enabling them to maintain better traction and control during steep climbs. Consequently, bar ends allow riders to ascend hills more efficiently and effectively, making off-road cycling a more enjoyable experience.
– Increased Leverage and Control
Bar ends offer an improved amount of leverage compared to standard flat handlebars. This additional leverage enables riders to more easily control their bikes, particularly when navigating difficult or technical terrain.
Moreover, shifting one's weight around more effectively ultimately increases stability and control during challenging rides.
• Frequently Raised Concerns about Bar Ends
As with any cycling accessory, bar ends have potential drawbacks that cyclists should consider.
– Safety Risks
One primary concern often raised about bar ends is the potential safety risks they pose. Some critics argue that the protruding design of bar ends can become tangled in clothing, plants, or other obstacles, leading to crashes or other accidents.
Given that bar ends increase the overall width of a bike's handlebars, riders must be more cautious when navigating tight spaces or crowded areas.
– Weight and Aesthetic Considerations
For riders focused on minimizing the weight of their bikes for competitive or personal reasons, adding bar ends will, of course, increase the overall weight. Additionally, some cyclists may not find the appearance of bar ends aesthetically pleasing, as they can change the streamlined look of a bike.
• Personal Recommendations and Alternatives
In determining whether bar ends are necessary or beneficial for your own cycling experience, consider these factors:
Your preferred riding style and terrain: If you mostly ride on flat, smooth surfaces or urban settings and prioritize speed or aesthetics over comfort and versatility, bar ends may not be as necessary. However, if you frequently engage in off-road cycling or long-distance rides, the benefits of increased hand positions may outweigh any aesthetic or weight concerns.
Your level of experience and skill: More experienced cyclists who have developed a solid grasp on specific riding techniques may not require the additional leverage and control provided by bar ends. Conversely, beginners or those looking to improve their off-road skills may benefit from the added stability and versatility provided by bar ends.
Physical discomfort or issues: If you experience hand or wrist pain during or after rides, bar ends may alleviate some discomfort by allowing you to change hand positions frequently.
If you are considering alternatives to bar ends, one option is to look into ergonomic grips or handlebars designed to provide better comfort and hand positions without extending the width of your handlebars.
Many of these alternatives offer similar advantages to bar ends without the potential safety risks associated with protruding extensions.
• Conclusion
Ultimately, whether or not bar ends are important boils down to each rider's preferences, riding style, and comfort requirements. By understanding the pros and cons of bar ends and considering alternative options, you can decide what best suits your cycling needs.