What To Consider When Choosing Mountain Bike Gloves
The best way to enjoy control of your mountain bike is to have the right grip on the handlebar. This is easily done if you have the right gloves. Never try to ride these bikes with your bare hands. You will get sweaty palms, which can cause you to lose your grip quickly.
However, using gloves helps you travel for many miles without getting tired or blistering your fingers while enjoying riding your mountain bike.
To choose mountain bike gloves that fit your needs, you should look at:
The type of Gloves
The Grip
How Protected Are You In Case Of An Impact?
The Size
Look For A Built-In Snot Rag
Smartphone Compatibility
The Materials
Finger Or Fingerless
The Comfort Levels
The Minimalist Gloves
Fancy Designs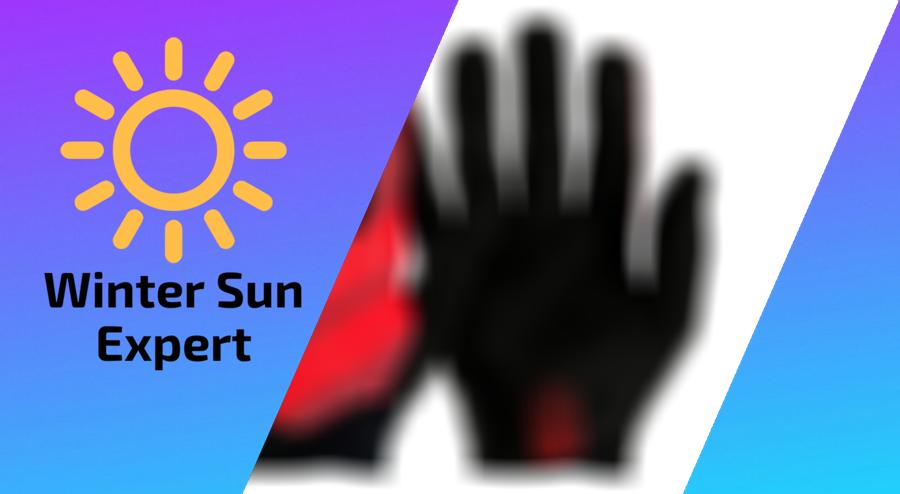 It is worthwhile investing in good mountain bike gloves. They help to protect you from cold, abrasion, blisters, and vibrations when cycling. They also severely impact how comfortable you will be when riding your mountain bike; therefore, you should take your time to look for comfortable ones.
Before investing in any mountain bike gloves, you must assess your priorities and ensure that the gloves fulfill them.
Type of Gloves
Before we look at the things to check when buying mountain bike gloves, let us start by discussing some available types.
Two main styles to choose from:
● Fingerless:
As the name implies, the gloves do not cover the whole hand.  The fingers and your thumbs are exposed from the knuckles. This design is suitable for warm weather since it gives your skin a chance to breathe and provides enough protection.
However, these gloves might not be the right choice in cold climatic regions as they expose your fingers.
● Fully Enclosed:
These look like regular gloves as they cover the whole hand. It is ideal for colder climates and gives you the right grip. It is also the best choice to protect your hands from harsh elements.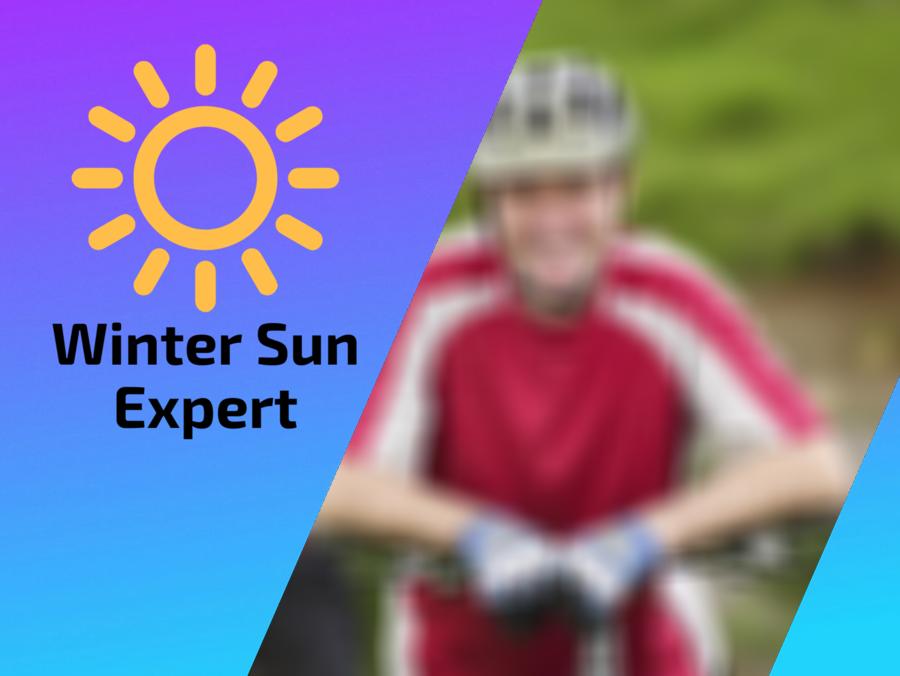 The Grip
One of the main reasons you need mountain bike gloves is to provide enough grip. The brand you invest in should provide the best gloves that make it easy to hold the handles.
A lot of manufacturers use synthetic leather, known as clarino, to improve the grip as it helps to absorb sweat and ensure you do not have sweaty palms. Others add rubberized patterns that enhance grip and also silicone coating on the fingertips to help improve brake lever gripping.
How Protected Are You In Case Of An Impact?
Mountain bike gloves should protect your palms and fingers in case of a fall, and protect you from bushes and trees also as you cycle along the trails. Look for a company with armor built-in on top of the knuckles so that the impact does not affect your fingers. Search for gloves that reduce the pain and bruises if you fell on hard rocks or were hit by tree branches.
The Size
You should invest in the right size of mountain bike gloves. Do not be guilty of wearing too big gloves because they cause blisters, and the small ones prevent your hands from breathing.  Look at the sizing charts of different manufacturers. it enables you to find the right one that suits you.
Most of the brands label their products in categories such as small, medium, and large to make it easy for you to shop. When you search online, a sizing chart on most websites helps you identify which size is perfect for your hand.
Even though you know the right size of your palm, it is always recommended to try on different sizes if you are shopping from a physical store. It helps you to see the different sizes of mountain bike gloves available and which would be the best fit for you.
Settling for one that is a little bit tight is vital. This is because you can be sure it will loosen with time and still fit you. With tighter gloves, you reduce the chances of the formation of the blisters. Blisters can form on your fingers if your gloves are too big or too small. Pick mountain bike gloves that you fit in without struggling.
Some brands use a snap to keep the glove intact at the wrist, while others use an elastic band. If you have well-fitting gloves, an elastic band is enough to keep you steady on the bike. However, you might want to add a snap or a velcro for maximum safety.
Look For A Built-In Snot Rag
If you are a starter, a built-in snot rag is one of the best features you can look for in a mountain bike glove. Each company utilizes different materials, but terry cloth is the most popular and the most common of all. It is placed on the top part of your thumb so that it is easy to use in case you need it.
Smartphone Compatibility
A lot of modern gloves come with a feature on the fingers or thumb section. With the growth and innovation of smartphone technology, this feature has become more popular than ever. It means that you can easily receive phone calls without worrying about holding it to your ear.
This is an advantage as it means you can take phone calls while on a ride.
Professional Tip: You can still use your nose to tap on the phone without removing your gloves.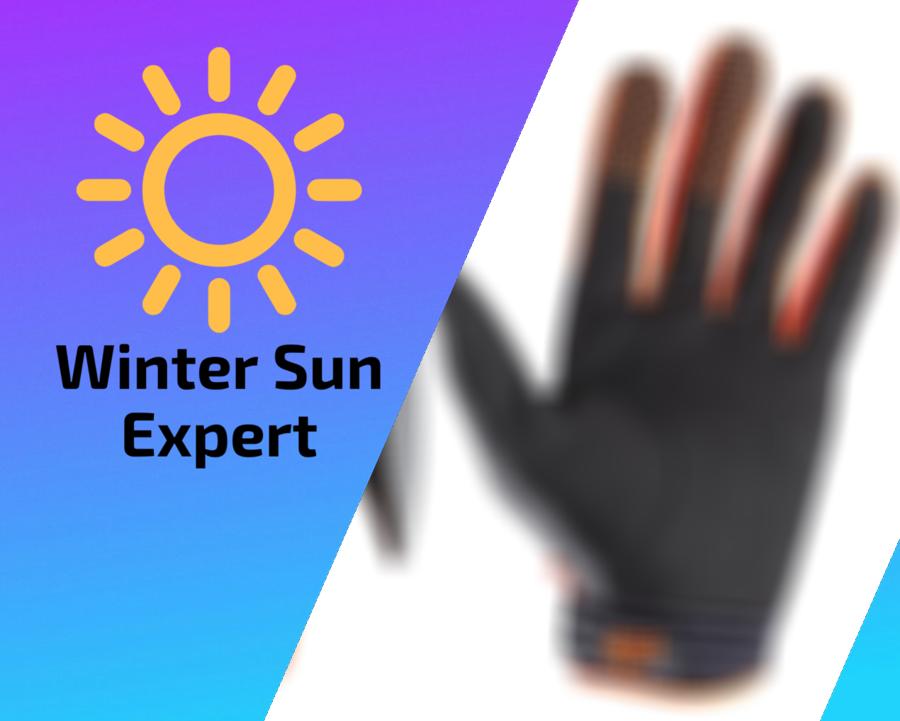 The Materials
Find gloves made of comfortable materials to make your cycling sessions easy and fun without struggling to get a grip. Many of these gloves are made from acrylic, polyester, fleece, and a blend of other materials.
During your search, get materials that are suitable for you depending on the location and the uses. Here is a breakdown of the typical mountain bike glove materials that can help you decide on which to select,
Fleece: The material is warm and well-insulated. It is suitable during winter because it is not breathable. However, it also has a toweling panel to help you wipe away sweat.
Polyester: Has wind and waterproofing capabilities. It is breathable, and that makes it the ideal material for summer.
Polypropylene: It is the best weather-resistant material you can get. However, this might be the right deal for you when it comes to moisture management.
Acrylic: The material stretches easily, which makes it an ideal choice for most mountain bikers. Also, it is breathable and warm, which helps with the regulation of moisture. However, it does not have resistance to harsh weather conditions.
Finger Or Fingerless
You can invest in fingerless gloves because they are needed by road cyclists and mountain bikers. Fingerless gloves are the best if you want to use the phone to get  GPS service while riding. When you have your fingers free, it is easier to quickly grab hold of the brakes or levers.
However, most fingerless gloves are hard to take off because they do not have a hook to hold onto when removing.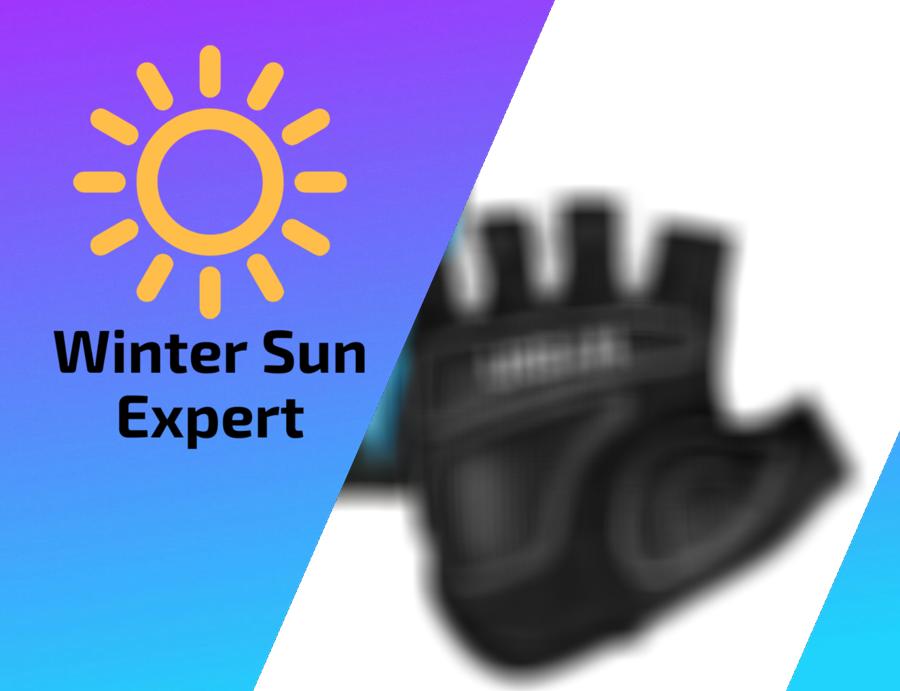 If you live in wet or cold climates, getting fully enclosed gloves with waterproof capabilities is good. It is also a critical tool for people who are serious mountain bikers. That is because full-fingered gloves have a better grip, improving protection in a crash.
The Comfort Levels
If you tend to have sore hands when riding, it is recommended that you look for padded palm gloves or those with gel. It makes it easy to hold the hand without problems. Look for breathability before investing in any mountain bike gloves.
A lot of expensive brands say they have the breathing capability, but that is not always the case, so ask before buying. It is through ventilation that you can increase your comfort levels.
Comfortable gloves reduce the chances of having slippery hands. Wet and slippery hands make it hard to get the right grip and could cause accidents.
The Minimalist Gloves
These gloves are light and have a well-streamlined design. They are best for hot climates, making them incredible because they are compatible with smartphone touch screens. But what this simple glove's design lacks is comfortability. The seams rub on your skin and cause discomfort, something most mountain bikers want to avoid.
Fancy Designs
If you are into designs because they show your creativity, look for brands that make fancy items. Most of them have different styles to choose from and are based on colors and the art you want on your gloves.
Others offer customized services meaning that you can have something you love or stand for on the gloves, so keep looking until you see a team with a couple of funky designs you love. You are more likely to wear gloves if you like how they look.
Take Home
When looking for mountain bike gloves, a lot of consideration should go into your decision-making, including the designs and materials. Ensure that you invest in comfortable and versatile gloves that provide enough protection without affecting how you hold your bike's handlebars.
Look for ideal sizes of gloves and, most importantly, settle for the right brand.
Key Factors to Consider for Mountain Bike Gloves Selection
As an experienced mountain biker, I understand the importance of high-quality gloves to make the journey more enjoyable and safe. The right gloves can protect your hands from blisters, reduce vibration, and offer improved grip.
• Fit and Comfort
Ensuring a proper fit and high comfort level when selecting mountain bike gloves is crucial. Here are some factors to take into account:
– Sizing
To determine the right size for your gloves, measure your dominant hand's circumference around the knuckles (excluding the thumb). Compare this measurement with the sizing charts provided by various manufacturers. When trying on gloves, ensure you can move and flex your fingers easily.
– Material
Mountain bike gloves are made of various materials, including synthetic leather, mesh, and neoprene. I recommend choosing a glove made from a breathable and moisture-wicking material, such as mesh or neoprene, to keep your hands dry and comfortable. Synthetic leather can also offer excellent durability and grip.
– Padding and Grip
Well-padded gloves can absorb shock and minimize hand fatigue on rough terrains. Padding should be strategically placed in areas experiencing the most pressure, such as the palms and the base of the fingers.
Gloves featuring silicone or rubberized prints on the fingertips and palms provide excellent grip, even in wet conditions.
• Weather Adaptability
The weather conditions you will face on the trails should influence your glove choice. Consider the following options based on the climate:
– Summer Gloves
For warmer weather, opt for lightweight, breathable gloves with good ventilation, such as fingerless or half-finger gloves. Mesh or other lightweight materials can help maximize airflow, keeping your hands fresh and cool.
– Winter Gloves
In cold weather, warm and well-insulated gloves are essential. Full-finger gloves made with windproof and waterproof materials can help protect your hands from the elements. Many winter gloves also include thermal linings for extra warmth.
– Three-Season Gloves
Three-season gloves can be a practical choice for those who plan on riding in various conditions. These gloves typically offer a balance between insulation, breathability, and weather resistance, making them suitable for spring, fall, and milder winter days.
• Protection and Durability
Mountain biking can be rough on your hands, so gloves with added protection and durability features are advantageous. Some factors worth considering include:
– Reinforced Palms
Look for gloves with reinforced palms made of materials like synthetic leather or Kevlar, which can help resist wear and tear and provide extra protection during falls.
– Knuckle and Finger Guards
Some gloves come with integrated knuckle guards and additional padding around the fingers. These features offer improved protection against impacts and abrasion while navigating technical terrain or in case of accidents.
– Touchscreen Compatibility
Many modern mountain bike gloves include touchscreen-compatible fingertips, allowing you to use electronic devices without removing the gloves. These gloves can be convenient for riders who track their rides using smartphones or GPS devices.
• Cuff Design and Closure
The cuff design and closure system of your mountain bike gloves are essential for both comfort and security. There are mainly two types of cuffs:
– Short Cuff
Short cuff gloves sit just below the wrist, providing less coverage but better flexibility and freedom of movement. These gloves typically have a hook-and-loop closure or an elastic band for easy adjustment.
– Long Cuff
Long cuff gloves cover the wrist, providing better protection and warmth during colder weather. For a snug fit, some long cuff gloves have adjustable closures, such as Velcro or pull-strings.
• Price and Brand
The cost of mountain bike gloves can vary widely, depending on materials, design, and brand. When deciding on a budget, consider how often you ride and the level of protection and features you require. Remember that investing in high-quality gloves can pay off in terms of comfort, safety, and durability.
It's also essential to select mountain bike gloves from reputable brands with a proven track record in the industry. Some well-known brands that I recommend include Fox Racing, Pearl Izumi, Giro, and 100%.
• Conclusion
Choosing the perfect mountain bike gloves involves considering factors such as fit, comfort, weather adaptability, protection, durability, cuff design, and price. By evaluating these aspects and finding gloves that match your specific needs, you can enhance your mountain biking experience and protect your hands.
For more mountain biking tips and advice, consider visiting the International Mountain Bicycling Association (IMBA) website, a non-profit organization dedicated to promoting and supporting mountain biking globally.
Tips for Selecting the Perfect Mountain Biking Gloves
As an experienced mountain biker, I can confidently say that wearing the right pair of gloves is just as important as choosing the perfect bike. The right gloves provide protection, grip, and control, making your ride a lot more enjoyable and safer.
• Glove Fit and Size
Getting the right fit is crucial for mountain biking gloves. A well-fitted glove will help improve grip, reduce pressure on your hands, and prevent blisters.
– Measuring your hand size
To find your glove size, measure the circumference of your hand using a tape measure. Wrap the tape measure around your hand, placing it just below your knuckles and closing your hand as if you were measuring your waist. Do not include your thumb in this measurement.
Note the measurement in inches or centimeters, and refer to the size chart provided by the specific glove manufacturer.
– Finding the perfect fit
Once you know your size, the next step is to find a glove that fits comfortably around your hand. Pay attention to the following aspects:
Snugness: The glove should fit snugly but not too tight. The fabric should not feel like it's squeezing your hand, and your fingers should have enough room to move and flex easily.
Length: The glove's cuff should end just above your wrist, with the fingers on the glove reaching the natural curve of your fingers.
Finger width: The width of the gloves' fingers should not cause your fingers to feel constricted. There should be enough room for your fingers to move and flex without restriction.
Wrist closure: The wrist closure should allow for easy adjustment to achieve a comfortable and secure fit.
• Glove Material and Construction
The material and construction of mountain biking gloves can greatly affect their performance, comfort, and durability. When choosing a pair of gloves, consider the following factors:
Breathability: Look for gloves made from breathable materials, such as mesh or porous fabric. This will help wick away sweat and provide ventilation, keeping your hands cool and dry.
Padding: Some gloves offer padded palms or gel inserts that can help cushion your hands during long rides, absorbing shock and reducing fatigue. Padding can be minimal or thick, depending on your personal preference.
Protection: For more aggressive trail riding or downhill action, consider gloves with additional protection features, such as reinforced palms, knuckle guards, or form-fitting armor. These features can help protect your hands from abrasion and impact injuries.
Grip: Choose gloves with a textured palm for a more secure grip on the handlebars. Silicone or rubberized grip patterns can help improve traction, especially in wet conditions.
Touchscreen compatibility: If you use a smartphone or GPS device while riding, look for gloves that feature touchscreen-compatible fingertips. This will allow you to operate your device without removing your gloves.
• Seasonal and Weather Considerations
Mountain biking gloves come in various styles to meet the needs of different weather conditions and riding environments.
Summer / warm weather gloves: Consider lightweight, breathable gloves with minimal padding for hot and dry conditions. These gloves typically feature short cuffs, mesh fabrics, and thinner materials for increased ventilation.
Winter / cold weather gloves: For colder temperatures, opt for gloves with insulating properties, thicker materials, and longer cuffs to keep your hands warm and protected. Some winter gloves may also feature a waterproof or windproof membrane to shield against rain, snow, and wind.
Wet weather gloves: If you ride in wet or muddy conditions, choose gloves with water-resistant or waterproof features, such as a DWR (Durable Water Repellent) coating or a waterproof membrane. Keep in mind that some waterproof gloves may sacrifice breathability for increased weather protection.
• Other Features to Consider
Some mountain biking gloves offer additional features that may be beneficial for your specific riding style or needs:
Terry cloth thumb: Many gloves come with a terry cloth thumb panel, which can come in handy for wiping sweat from your face or cleaning your goggles or glasses.
Pull-off loops: Gloves with pull-off loops are designed to help you remove your gloves more easily, especially if they are wet or sweaty.
Reflective elements: If you often ride in low-light conditions, consider gloves with reflective elements to increase your visibility to others.
Glove storage: Some riders find it useful to have a small storage pocket on the glove for stashing items such as keys, cash, or energy gels.
• Recommended Non-Commercial Resource
For more information on biking safety and gear, I recommend visiting the International Mountain Bicycling Association website. This organization provides resources, guides, and tips for mountain bikers and advocates for trail access and protection.
• Conclusion
Choosing the right mountain biking gloves is essential for a comfortable and enjoyable riding experience. By considering factors such as fit, material, seasonality, and additional features, you can find the perfect pair of gloves that cater to your specific needs and riding style. Happy trails!
| Feature | Description |
| --- | --- |
| Proper fit | Ensure the gloves fit snugly without feeling too tight or restricting finger movement. Measure hand circumference and consult the manufacturer's size chart. |
| Padding | Choose gloves with padding in the palms to absorb vibrations and reduce hand fatigue. This is especially important for long rides or rough terrain. |
| Materials | Look for gloves made from lightweight, breathable materials to keep your hands cool and reduce sweat buildup. Synthetic materials, such as polyester or nylon, are common in mountain bike gloves. |
| Grip | The palms of the gloves should have sufficient grip to prevent slipping off the handles. This is usually achieved with a rubberized or silicon coating. |
| Finger Protection | Select gloves that offer some form of protection for your fingers, such as reinforced knuckles or additional padding, to help prevent injury in case of a fall. |
| Touchscreen Compatibility | Consider gloves with touchscreen-compatible fingertips if you plan to use your smartphone or other touchscreen devices while riding. |
| Adjustable closure | An adjustable wrist closure helps ensure a secure fit and allows you to customize the fit according to your preferences. |
| Price | Consider your budget and choose a pair of gloves that offer the features you need at a price you're comfortable with. |
Essential Features to Check When Purchasing Cycling Gloves
Riding a bike can be a fun and exciting outdoor activity, but it can also be harsh on your hands if you don't have the right protective gear. Cycling gloves are essential for any cyclist, offering protection and comfort during long rides.
• Size and Fit
First and foremost, choosing gloves that fit your hands correctly is important. Ill-fitting gloves can cause discomfort and hinder your performance in several ways.
To determine your glove size, measure the circumference of your hand, just below the knuckles. Make sure to take the measurements of both hands, as they can have different sizes.
When trying on gloves, the fit should be snug but not too tight, allowing you to perform various hand movements without any constraint. Keep in mind that different brands may have different sizing, so make sure to consult the manufacturer's size chart.
• Material and Padding
The material of the gloves can greatly impact their performance and comfort. When choosing a cycling glove, consider the following materials:
Leather: Leather gloves provide excellent durability, comfort, and grip. They are suitable for a wide range of conditions and are known for their ability to adapt to the shape of the rider's hand over time. However, they may not be the best choice for wet-weather cycling as they can lose some of their grips when wet.
Synthetic: Synthetic materials such as polyester, nylon, and spandex offer great breathability and flexibility. They are usually lighter than leather gloves and dry quickly, making them ideal for hot or wet conditions. However, they may not be as durable as leather gloves.
The padding of the gloves is essential for shock absorption and providing a comfortable grip on the handlebars. The most common types of padding are gel and foam.
From my experience, I recommend gel padding for long rides as it provides better shock absorption and comfort. Foam padding can be suitable for short or casual rides.
• Weather Conditions and Ventilation
Different gloves are designed for various weather conditions. When choosing cycling gloves, consider the climate and riding conditions you usually encounter.
Summer gloves: These are lightweight, breathable, and usually have thin padding. They are perfect for hot weather, offering comfort and protection without causing your hands to overheat.
Winter gloves: Designed for cold weather cycling, winter gloves are thicker and have insulation to keep the hands warm during rides. Look for gloves that offer a balance between warmth and breathability to avoid sweaty hands.
Regardless of the weather, choosing gloves with adequate ventilation is important. Gloves with airflow features, such as mesh panels and perforations, can help to keep your hands cool and dry.
• Grip and Finger Coverage
A good grip is crucial for controlling your bike and maintaining your safety. Most cycling gloves come with textured palms or silicone grippers to enhance grip on the handlebars. I recommend gloves with anti-slip material on the palm and fingers for optimal grip and control.
Finger coverage is another important aspect to consider when buying cycling gloves. For summer rides, fingerless gloves or gloves with short fingers provide the best ventilation and freedom of movement. For colder weather, full-fingered gloves offer better protection and insulation.
Additionally, some gloves come with touch screen compatible fingertips, which can be handy for using devices such as smartphones or GPS units during your ride.
• Closure System
The closure system of your gloves should provide secure and adjustable fitting. There are various types of closure systems, including Velcro straps, elastic bands, and pull-on cuffs.
I recommend Velcro straps for their adjustability and secure fit, as they allow you to easily adjust the tightness of the gloves according to your preference.
• Reflective Elements and Color
Safety should always be a priority when cycling, especially during low-light conditions. Gloves with reflective elements, such as logos or piping, can enhance your visibility on the road.
Moreover, brighter colors can also help to increase your visibility to motorists and other road users.
• Conclusion
To sum up, when choosing the perfect pair of cycling gloves, consider the size and fit, material and padding, weather conditions, ventilation, grip and finger coverage, closure system, and presence of reflective elements. Your gloves should provide comfort, protection, and functionality for optimal performance on the road.
For further information on cycling safety, check out this Bicycle Safety Guide provided by the National Highway Traffic Safety Administration.
Is a Snug Fit Necessary for Mountain Bike Gloves?
When it comes to mountain biking, choosing the right gear is essential for a comfortable and enjoyable ride. A pair of mountain bike gloves is a key component of a rider's gear. The question arises: should mountain bike gloves be tight?
• The Importance of Proper Fit
The fit of your mountain bike gloves plays a significant role in your overall comfort and performance while riding. Gloves that are too tight can cause discomfort, restricted movement, and even numbness in the hands.
On the other hand, gloves that are too loose can lead to a lack of grip and poor bike control and could potentially fall off during the ride.
Finding a pair of mountain bike gloves that fit snugly but still allow your hands to move freely without any restrictions is crucial. The right fit will provide comfort, enhance your grip, and protect your hands from blisters and injuries.
• Choosing the Right Material
Mountain bike gloves come in various materials, each with advantages and disadvantages. Here are some common materials you may encounter:
– Leather
Leather gloves offer excellent durability, grip, and a natural feel on the handlebars. However, leather gloves may be less breathable and less flexible, making them less comfortable for long rides or hot weather conditions.
Some riders recommend choosing gloves made of synthetic leather, which is generally more breathable and flexible but may not be as durable.
– Synthetic Materials
Synthetic materials are lightweight, breathable, and often cheaper than leather gloves. However, they may not provide the same level of grip and durability as their leather counterparts. Some synthetic materials are also moisture-wicking, helping to keep your hands dry during a sweaty ride.
• Glove Features to Consider
When selecting mountain bike gloves, several features will affect the overall comfort, grip, and protection that your gloves provide.
– Finger Length
Mountain bike gloves are available in both full-finger and half-finger styles. Full-finger gloves provide complete coverage and protection for the entire hand, while half-finger gloves leave the fingertips exposed for better ventilation and touchscreen compatibility.
Personal preference and riding conditions will play a role in choosing which style works best for you.
– Padding
Gloves with padding can help reduce hand fatigue and numbness by absorbing some of the vibrations from the handlebars. However, too much padding can lead to a lack of bar feel and reduce your grip. It's essential to strike a balance between comfort and control when choosing padded gloves.
– Closure
Gloves featuring a velcro or hook-and-loop closure will make it easier to adjust the tightness of the gloves for a perfect fit. Additionally, such gloves are generally more secure and less likely to slip during intense riding sessions.
– Breathability
Consider gloves made with breathable materials and mesh panels to keep your hands cool and dry during hot or strenuous rides.
• Finding the Perfect Fit
Here are some tips for finding the ideal fit for your mountain bike gloves:
Measure your hand size: Using a soft measuring tape, measure the circumference of your dominant hand around the palm, just below the knuckles (excluding the thumb). This measurement will help you determine your glove size, as most brands provide sizing charts based on hand circumference.
Try before you buy: If possible, visit a local store to try on different gloves and sizes to find the best fit for your hands. Keep in mind that glove sizes can vary among different brands.
Check for proper fit: The gloves should fit snugly without feeling too tight or causing discomfort. Make sure that the fingers' length matches your own, and the gloves allow for unrestricted movement in your hands.
Consider online reviews: Read reviews from other riders who have purchased the gloves you're interested in. This can provide helpful insights into fit, comfort, and durability.
In conclusion, finding the perfect fit for your mountain bike gloves is essential for optimal comfort, grip, and protection. Taking the time to shop around and consider various factors such as material, glove features, and sizing will ensure that you end up with a pair that enhances your riding experience.
Additionally, it can be helpful to visit mountain bike forums and discuss glove preferences with other riders to gain further insights and recommendations.
Top 2 Design Elements of Mountain Bike Gloves
Mountain biking can be an exhilarating and adrenaline-pumping sport. As a cyclist, you anticipate rugged terrain and unpredictable obstacles on your trail. Therefore, having the appropriate gear to ensure your comfort, performance, and most importantly, your safety is important.
One such essential cycling accessory is a pair of high-quality mountain bike gloves.
• Enhanced Grip and Control
One of the critical design features of mountain bike gloves is the provision of enhanced grip and control. This is important because, during rides, your hands tend to get sweaty and can easily slip on the handlebars, affecting your control over the bike.
To counteract this, gloves should have certain design elements to strengthen your grip and improve your overall cycling experience.
– Materials and Padding
Mountain bike gloves usually incorporate synthetic materials, like suede or synthetic leather, on the palms' surface. These materials are durable and provide excellent grip on the bike handles. Moreover, the gloves should ideally have strategically placed padding.
This padding ensures a comfortable grip and protects your palms from developing calluses or blisters during long rides.
For instance, a popular design feature in mountain bike gloves is gel or foam padding. These materials help absorb the vibrations from the bike and reduce the impact on your hands, allowing you to maintain a firm grip during your ride.
The Trek Bicycle Corporation recommends looking for gloves with padding that is concentrated in areas that experience the most pressure during rides, such as the base of the palm and the thumb.
– Silicone or Rubberized Grippers
Another design feature that contributes to enhanced grip and control is the addition of silicone or rubberized grippers on the glove's fingertips. These grippers improve your grip on the brake levers and gear shifters, allowing you to make precise and confident adjustments during your ride.
Balancing grip and freedom of movement is essential when considering materials and padding. Excessive cushioning can hinder your ability to control the bike's levers and shifters, so finding gloves that provide adequate grip without restricting your hand movements is crucial.
• Advanced Protection and Durability
Mountain biking can be aggressive, and your hands are often vulnerable to injuries from potential impacts, scratches, and abrasions. Therefore, mountain bike gloves need to incorporate design features that provide advanced protection and durability.
– Knuckle and Finger Protection
Many mountain bike gloves feature strategically placed padding on the knuckles and fingers. This is an essential design feature, as it protects your hands from debris and provides cushioning in case of a fall. Hardshell materials, such as TPU or carbon fiber, can be added to specific areas of the gloves for increased impact protection.
These materials are durable and resistant to abrasion, ensuring long-lasting gloves that withstand rough use over time.
– Reinforced Seams and Durable Fabrics
The construction of the gloves is another crucial aspect to consider when looking for durability. High-quality mountain bike gloves feature reinforced seams, ensuring that the gloves do not split or fray under stress or when exposed to rough terrain.
Moreover, the fabric chosen for the gloves should be resistant to wear and tear while also providing flexibility to the rider. Gloves that utilize a blend of materials like polyester, spandex, or neoprene are popular due to their durability, breathability, and moisture-wicking properties.
– Wrist Support and Adjustable Fit
Lastly, the gloves should support your wrists adequately, as they play a critical role in handling your bike. Look for gloves with an adjustable strap or hook-and-loop closure that allows you to customize the fit according to your wrist size for optimal support and protection.
• Final Thoughts
In conclusion, when selecting the perfect pair of mountain bike gloves, it is essential to focus on two design features: enhanced grip and control and advanced protection and durability.
Paying attention to the materials, padding, construction, and fit can ensure a comfortable and safe cycling experience, no matter how challenging the terrain.
| Design Feature | Description |
| --- | --- |
| Padding | Mountain bike gloves often come with padding on the palms and fingers to provide cushioning and reduce pressure on your hands while gripping the handlebars. |
| Breathable Material | Gloves are made of breathable material to ensure proper ventilation, keeping your hands dry, comfortable and reducing the chances of slippage on the handlebars. |