6 Reasons why Mountain Bike Handlebars are so wide
Mountain biking is a precision sport requiring perfect handling and balance to maneuver through tricky trails and risky slopes. That is why the handlebars of a mountain bike are much wider than any other type of bicycle to provide maximum stability to the rider. Some mountain bike handlebars are as wide as 800 mm, almost as wide as some motorcycle handlebars.
But not everyone needs a super-wide handlebar on their mountain bike, especially if you mostly use your bike for riding in a forest through narrow spaces between the trees. You might have noticed that mountain bike handlebars have grown wider and wider during the past decade. So what are the reasons behind the increase in the width of mountain bike handlebars in the recent decade?
Why are Mountain Bike Handlebars so wide?
Mountain bikes have wider handlebars because the wider the grip of the rider is on the handlebars, the easier it is to transfer input from the hands to the wheel. Moving a wider handlebar takes much less power, but at the same time, you have to move the handlebars a lot more to make it go in a certain direction. Wide handlebars require a lot more rotation than narrow handlebars.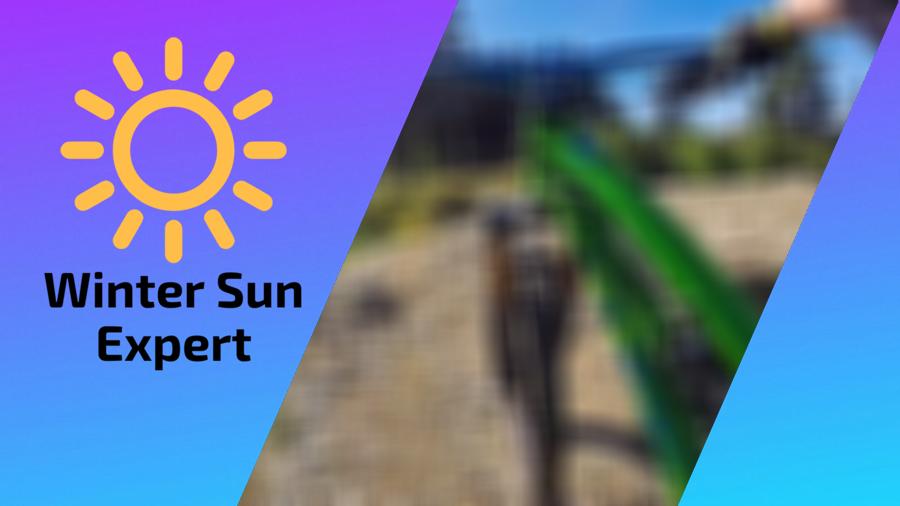 Mountain bikes are designed for a very specific purpose, and that is to navigate rugged terrains with speed and agility. Maintaining control while going downhill on a rocky trail is a matter of safety for the rider which is exactly what wider handlebars are designed for.
But the reasons for wider handlebars on mountain bikes are much more deep-rooted and technical, and we are going to walk you through each and every one of those reasons in this article so keep reading.
Reasons why mountain bikes have wide handlebars
It is true that wider handlebars are a great way to improve the handling of your mountain bike on any terrain. Below are some ways wide handlebars can improve your mountain bike's performance.
You can find a large collection of Mountain Bike Handle Bars and their prices here.
● Provides a better riding position:
When a rider grips the handlebars at a wider distance, it allows the rider to be in a more controlled position on the bike than a narrow grip. Especially when the rider is not sitting on the saddle while paddling intensely during an uphill climb or in the middle of a jump.  Wider handlebars allow the rider to be in a better position to control the bike and keep the bike straight using just the hands.
 ● They simply look better:
Imagine a mean Enduro mountain bike with the narrowest handlebars you have ever seen. Doesn't paint an attractive image in your mind, right? Well, mountain bike manufacturers take that very seriously because of the looks of a mountain bike matter.
One of the main reasons why 750 mm wide handlebars on mountain bikes have become so common is simply because of fashion and trends.
● Improves the uphill capabilities of the mountain bike and the rider:
Trying to go uphill on a mountain bike with a narrow handlebar will tire the rider way faster. Wider handlebars improve uphill climbing because they open up the rider's chest for better breathing. In addition to better breathing, uphill riding requires stability which is one of the main advantages of a wider grip.
● Improves the downhill capabilities of the rider
You need to keep the handlebars pushed down when going downhill, and wide handlebars provide the more pushing capability to the rider than a narrow handlebar. The amount of pushing power you can generate will decide how well your mountain bike will stay planted to the ground and how safe you as a rider feel.
● Helps conserve the energy of the rider
A wider handlebar will absorb most of the force when riding over rough terrain, allowing the rider to feel less tired and conserve energy for long distances. Another way wide handlebars reduce fatigue is by reducing the strength the rider has to exert to keep the mountain bike from shaking.
● Engages bigger muscles of the body and reduces the risk of injuries 
When you are riding with a wide stance, your body uses the bigger muscles of your shoulder, chest, and torso, which make riding on rough terrain a lot easier. This reduces the chance of injury as the terrain feedback is absorbed by the body in a more evenly manner and there is less stress on the shoulders.
How to know the ideal size for your mountain bike handlebars?
Knowing exactly how wide your mountain bike handlebars should be is tricky because so many factors affect the right width for each rider. Knowing the right width according to your riding style and requirements is extremely important because a handlebar that is not correctly sized is going to make the bike handle very poorly.
If your handlebars are too wide for the type of trail you are riding on, you can even hit trees or other obstacles. Similarly, if you are a taller rider, short handlebars can make your riding position uncomfortable, no matter how good your bike is. So here are some ways you can find out the correct width for your mountain bike handlebars.
● Ideal handlebar width for different mountain bike styles  
1. For cross-country riding:
Cross-country riders prefer to have narrower handlebars than other riding styles because it is ideal for keeping balance, especially when the rider is standing while riding the bike. Because the stem on a cross-country mountain bike is usually longer to keep the rider's center of gravity on the front side, a wider handlebar cannot be used because it will put the rider in an uncomfortable position when making turns.  
For a shorter cross-country rider, a 680 mm handlebar should do fine, while 750 mm or above is the recommended handlebar width for the taller cross-country rider.
You can find a large collection of Mountain Bike Handle Bars and their prices here.
2. Downhill Riding:
Downhill Mountain biking is where the wide handlebar trend originated, and you will see 800 mm and above-width handlebars on downhill bikes. But going too wide on a downhill mountain bike can make maneuvering through tight trails tricky as it gets difficult to avoid obstacles when riding with wide handlebars.
For a short downhill rider, a handlebar of around 750 mm is a good place to start, while the handlebar width for taller downhillers is around 800 mm.
You can find a large collection of Mountain Bike Handle Bars and their prices here.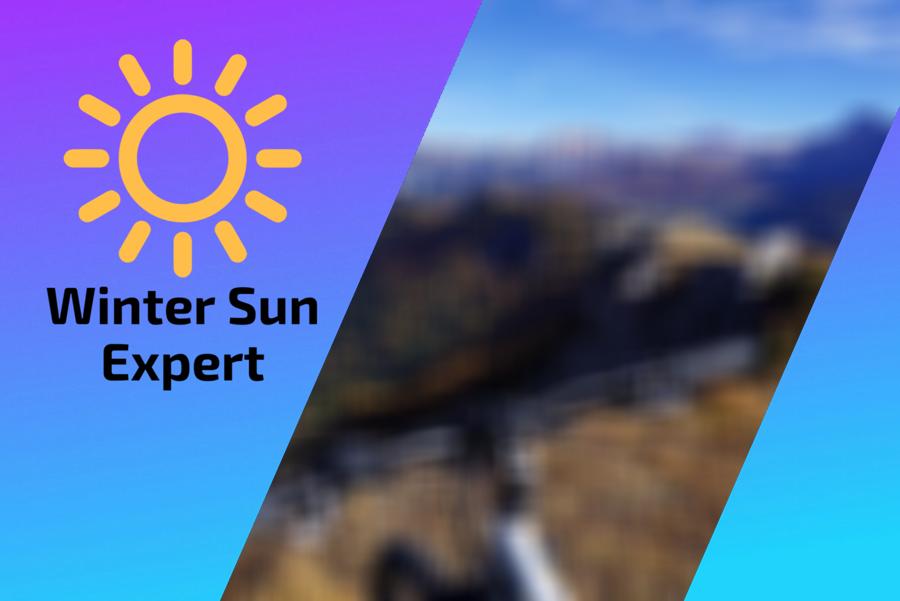 3. Enduro Riding:
Professional enduro riders enjoy the sweet spot of handlebar width between two extremes of cross-country and downhill riders. Enduro-style riding is all about proper paddling and making your way through tight trails lined with trees and bushes. So the ideal handlebar width for enduro riders is supposed to be one that provides enough leverage to the rider while being convenient to navigate the trail without hitting your hands on a tree.
The best width for short enduro riders is around 750 mm, with 780 mm being the maximum recommended width for handlebars. A handlebar above 780 mm is more suited for downhill mountain biking, and it can become difficult to use such a wide handlebar for enduro riding.
You can find a large collection of Mountain Bike Handle Bars and their prices here.
● Optimal elbow position
When riding, a mountain biker uses his/her elbows a lot, making elbows a great indicator of whether your mountain bike's handlebars are at the correct width. You might have seen that most professional riders align their elbows directly with their hands when going straight.
This alignment gives the rider the highest level of maneuverability without putting too much strain on the elbows. Old school riders argue that "elbows out" is the better riding position, but this logic has been proven false as elbows in or out put unnecessary strain on the arms of the rider. 
So one of the ways you can find out the ideal handlebar width using your elbow position as a reference is by gripping the handlebars of your mountain bike at the grip point and having someone take your photo from the front in the same position.
After that, you can analyze the photos to see if your grip aligns with your elbows. If your grip is wider than your elbows, your mountain bike's handlebar is too wide for your riding position. Similarly, if you notice that your elbows are pointing outward and your grip is narrower than your elbows, it indicates that your mountain bike's handlebars are too narrow.
But if your elbows are nicely aligned with your hands when you grip the handlebars, congratulations, you have a perfectly sized handlebar.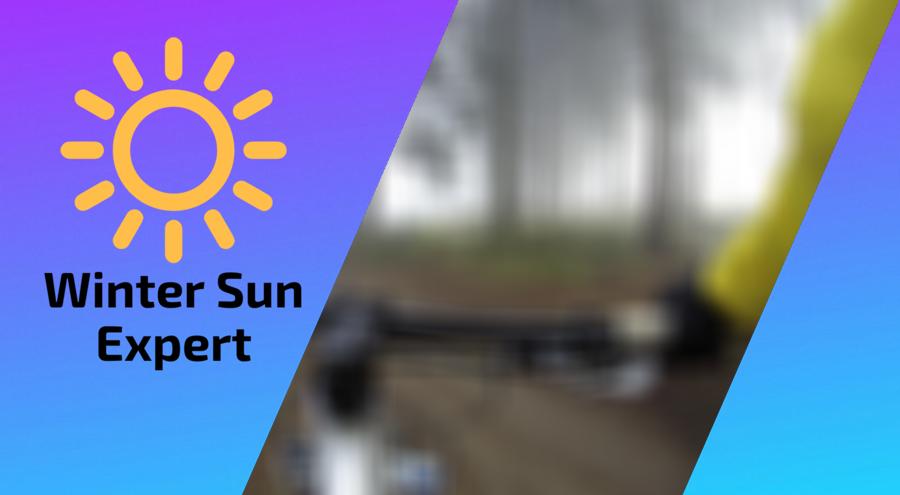 ● The push up method
Not all mountain bike riders can be comfortable riding a bike with a standard-width handlebar because every rider has a different body size which greatly affects what width will best suit them. A taller rider would need a wider handlebar to feel comfortable on the bike, while a shorter rider will be more comfortable on a narrower handlebar.
Therefore one simple and easy way to find out the ideal handlebar width for your mountain bike is by measuring the distance of your hands during a regular push-up position with your hands directly under your shoulders. You can go online to find out the correct push-up position.
To get a more accurate measurement, you can get up and go back to the push-up position to repeat the process three times, and if you do this correctly, the measurement will be the same all three times.
Now that you have assumed the push-up position ask a friend to measure from the outer side of one hand to the outer side of the other. The measurement that you get is the ideal width of the handlebar for your mountain bike.
How to trim the handlebars of your mountain bike?
If the handlebars for your mountain bike are narrower than the width that suits you, unfortunately, there is no way to increase the handlebar size to make it wider. Your only option will be to buy a new handlebar that provides a better fit.
But if the handlebars on your mountain bike are wider and you want to narrow them down, this can be done easily using simple tools. We are going to walk you through the process of trimming your mountain bike's handlebars:
● Step 1:
Mark the point where you want to cut the handlebar and make sure this point is at the exact width that you want for your mountain bike's handlebar. You can use simple marking tape to mark where you want to cut the handlebar.
● Step 2:
Get an adjustable saw tool to ensure you cut at the precise point you need to, and use a saw blade to start cutting at the marked point. Once you have cut on one side, repeat the process on the other end of the handlebar. There are specially designed carbon saw blades meant for cutting carbon, so it is wise to use a carbon blade when dealing with carbon handlebars.
● Note:
You can take the handlebars off the mountain bike for a cleaner cut. You should wear gloves to avoid getting any splinters if you are cutting a carbon handlebar.
● Step 3:
Now that you have done the cutting part, it is time to smooth out the edges of the handlebar to avoid getting any damage. For this purpose, you can use a file to smooth out any rough edges.
● Step 4:
Put the handlebar grips, assemble them back on the bike, and test the new handlebar width.
If you are unsure what width handlebars you want on your mountain bike, you can experiment using a secondhand or an aluminum-made handlebar of maximum width and cut it down a few inches at a time until you find your ideal width.
Most handlebars come as extra wide, so you shouldn't have any problem finding a cheap handlebar to experiment with different widths. Once you have found a handlebar width that provides the most control, you can move on to a more expensive handlebar within your ideal size range.
How to counter the effects of a wide handlebar changing stem length?
The Stem and handlebar of your mountain bike work together to provide the right combination of stability and control. A stem's basic function is to connect the handlebar with the steering tube, but it can affect how your bike feels.
If you have a wide handlebar on your mountain bike, your body mass will be leaning forward onto your bike's handlebar. That is where the length of the stem comes in to counter the large width of the handlebar and keep the rider from leaning too far forward.
So a great way to use the stem length to your advantage is by reducing the stem length as you add width to your handlebar. You will be surprised how much difference in stability and handling you will feel if you adjust stem length according to the handlebar width.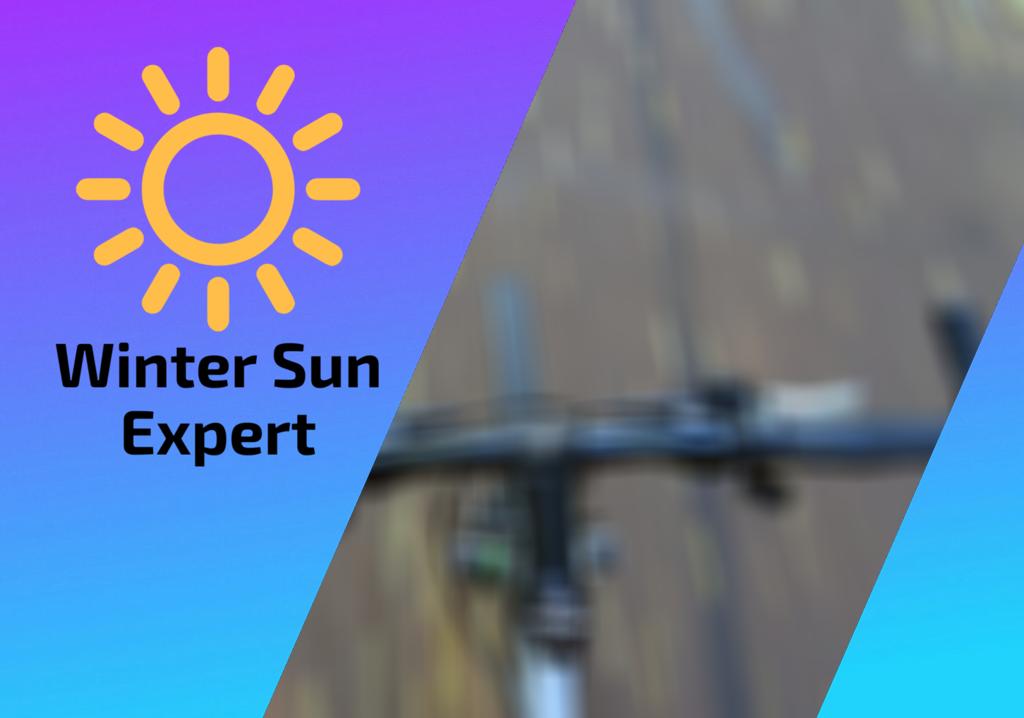 Some general recommendations for stem length according to the handlebar width are as follows:
A narrower handlebar around 700 mm wide will be most stable with an 80 to 90 mm long stem.
An average-width handlebar with a width of 730 mm goes well with a shorter 65 mm stem.
Adjusting your mountain bike's step length will provide you with instant stability, which is impossible when using stock stem length in combination with wider handlebars.
So the rule of thumb here is as you increase the width of your mountain bike's handlebars, you are supposed to reduce the length of the stem accordingly to avoid compromising stability and riding comfort.
Remarks
Handlebar width is one aspect of mountain biking that takes time to master, and the more you experiment with different handlebar widths, the better fit you will find. The odds of a stock handlebar being the ideal width for you are slim, and you will always have to adjust the handlebars to suit your size and needs.
That is why buying the widest handlebar you can find in the 800 mm territory is the safest bet because then you can fiddle around with its width and find the sweet spot of handlebar width that all riders want to achieve.
You can find a large collection of Mountain Bike Handle Bars and their prices here. Remember, you can always cut and trim a wider bar, but you can not reverse it once cut.
Exploring the 6 Advantages of Wide Mountain Bike Handlebars
Mountain bike handlebars have evolved significantly, with modern designs considerably wider than their predecessors. This increase in width is not merely a design trend but is backed by various performance benefits.
• 1. Improved Control and Stability
One of the most apparent advantages of wide handlebars is their enhanced control and stability. Wider handlebars provide a more significant lever, making it easier for riders to maneuver their bikes through difficult terrains such as rocky descents, narrow paths, or high-speed downhill rides.
Research conducted by Oregon State University demonstrates that a wider grip increases riders' ability to exert force and improves biomechanical efficiency. With more leverage, mountain bikers can confidently tackle challenging sections while maintaining balance and control.
• 2. Better Comfort and Reduced Fatigue
Another benefit of wide handlebars is their capacity to improve comfort and reduce fatigue during long rides. Wide handlebars distribute the force applied by riders' hands more evenly, reducing pressure on wrists, forearms, and shoulders.
This force distribution helps prevent muscle fatigue and strain while providing a more relaxed and comfortable riding position.
As an experienced mountain biker, I recommend choosing handlebars tailored to your riding style and preferences. A wider grip helps to minimize the effects of repeated impacts from rough terrain and offers excellent ergonomics for prolonged biking sessions.
• 3. Enhanced Traction and Balance
Wide handlebars also have a positive impact on overall bike handling and balance. Positioning your hands further apart lowers your center of gravity while the weight distribution across the bike becomes more even.
This improved balance results in better traction, particularly when cornering or navigating technical sections of the trail.
Riders with wider handlebars can often maintain a more aggressive, forward-leaning stance, which maximizes the contact between their tires and the ground. This increased traction allows for more precise handling and safer navigation through various trail conditions.
• 4. Greater Steering Accuracy
Riders can achieve more precise steering and control over their bikes with a wider handlebar. The increased leverage provided by wide handlebars allows for more minute adjustments to the bike's trajectory, especially during high-speed descents or sharp turns.
Additionally, wider handlebars provide more room for mounting various bike accessories, enhancing steering accuracy.
Wide handlebars can benefit beginner mountain bikers who may lack the skill and experience to navigate technical trails. Wide handlebars' increased control and precision allow for a smoother learning curve while helping riders develop their steering and balance skills.
• 5. Optimized Breathing and Posture
One often overlooked advantage of wide handlebars is their impact on a rider's breathing and posture. Since wider bars encourage a more open chest and upright position, they optimize airflow and allow riders to take deeper breaths, ultimately improving stamina and overall performance.
Furthermore, it has been found that wide handlebars promote proper spinal alignment and prevent excessive strain on the neck and back. By maintaining a more comfortable and ergonomic riding position, riders can minimize the risk of injury and optimize their performance during long, demanding rides.
• 6. Adapting to Modern Bike Geometry
As mountain bike designs continue evolving, wide handlebars have become essential to complement modern bike geometry. Contemporary mountain bikes often include longer top tubes and slacker head angles designed to improve stability and handling on varied terrain.
Wider handlebars work harmoniously with these modern design elements, providing riders with optimal control, comfort, and performance.
In conclusion, using wide mountain bike handlebars provides numerous advantages improved control and stability, better comfort and reduced fatigue, enhanced traction and balance, greater steering accuracy, optimized breathing and posture, and compatibility with modern bike designs.
By choosing handlebars suited to their needs, riders can maximize their performance and enjoyment on the trail while minimizing the risk of injury.
Uncovering the Reasons for Wider Mountain Bike Handlebars
• A Brief History of Mountain Bike Handlebars
We must first examine their evolution to understand why mountain bike handlebars have become wider over time. Before long ago, mountain bikes were designed primarily for cross-country racing, where efficiency and speed were the predominant goals. This led to narrow handlebars being the norm, allowing for better aerodynamics and more comfortable hand placement over long distances.
However, in the mid-2000s, mountain biking's discipline began to diversify. Riding styles and terrain became more varied as riders sought new experiences involving more challenging trails and technical riding.
This progression triggered a demand for bikes designed for versatility, control, and stability, leading to a shift in preference toward wider handlebars.
• Enhancing Control, Stability, and Comfort
When navigating challenging trails filled with rocks, roots, and steep descents, riders must have the confidence and control to maneuver their bikes safely. Wider handlebars offer a range of benefits that cater to these demands:
– Increased Leverage
With a wider handlebar, the contact points between the hands and the bar are spread further apart, which provides increased leverage. This helps riders maintain better control and stability, especially when making quick maneuvers or negotiating technical sections.
– Enhanced Balance
A wider stance on the bike improves lateral stability, making it easier to maintain balance when riding over uneven or slippery terrain. This added stability can also boost the rider's confidence, allowing them to ride faster and more aggressively.
– Reduced Shoulder and Back Pressure
Wider bars facilitate a more spacious, open chest position for the upper body. This posture alleviates pressure on the shoulders and upper back, reducing fatigue and promoting a more comfortable ride.
• Finding the Optimal Width: Rider-Specific Factors
There is no one-size-fits-all answer to the ideal handlebar width, as it depends on individual rider preferences and requirements. Here are some personal factors to consider when determining the optimal handlebar width for any individual:
– Body Measurements
One's shoulder width and arm length play a significant role in determining the suitable handlebar width. As a general rule of thumb, the handlebar width should align with the shoulder width, but riders can experiment with a slightly wider or narrower stance to find the most comfortable.
– Riding Style and Terrain
The riding one engages in is another crucial factor in selecting the appropriate handlebar width. Riders who prefer fast, flowy trails might prefer slightly narrower bars, around 725-750 millimeters wide.
On the other hand, those who enjoy tackling more technical and aggressive terrain may opt for wider bars, ranging from 760-800 millimeters.
– Personal Preferences
Ultimately, personal preferences will determine each rider's most comfortable and efficient handlebar width. Through experimentation and experience, riders can determine the optimal handlebar width that best meets their needs and preferences.
• How to Choose the Right Handlebar Width: Useful Tips & Tricks
Determining the proper handlebar width can be an intimidating process, but here are some helpful guidelines to make the selection process measurably simpler:
– Consult a Bike Fit Professional
Working with a professional bike fitter allows you to identify the most accurate handlebar width for your specific needs. These experts can evaluate your arm length, shoulder width, and riding style to provide tailored recommendations on handlebar width.
– Start Wide and Trim Down
Many handlebars can be cut down if they initially feel too wide. Generally, riders should opt for a wider bar and adjust it incrementally by trimming off small amounts until they achieve their desired width.
It is important to remember that you can always go narrower, but it is challenging to go wider once the material has been removed.
– Trial and Error
Experimenting with different handlebar widths is a valuable learning process that can help refine your preferences. Borrowing or renting bikes with varying handlebar widths is an excellent way to gauge your comfort and control while riding different terrain styles.
• Useful Resources and Further Reading
To better understand why mountain bike handlebars have become wider, and the benefits of wide bars, the International Mountain Bicycling Association (IMBA) is an excellent resource for trails, events, and educational materials.
Their website offers valuable insights into mountain biking trends, technologies, and best practices.
• Embracing the Wider World of Mountain Biking
Wide mountain bike handlebars have become popular thanks to the evolution of the sport and the myriad advantages they offer in terms of control, stability, and comfort. While individual preferences and riding styles play a significant role in determining the optimal handlebar width, the trend towards wider bars has undoubtedly enhanced the mountain biking experience for an increasing number of riders.
Considering factors such as body measurements, terrain, and personal preferences, every mountain biker can find the perfect handlebar width to elevate their riding experience to new heights.
The Trend Towards Broadened Handlebars: Why It Matters
Having observed the latest trends in mountain biking and cycling, one of the most notable changes that come to mind is the increasing width of handlebars. Gone are the days when 560mm or less was the norm. On many bikes, we now see handlebars stretching up to and even beyond 800mm.
So, what prompts this change in the cycling world? This article explores the reasons behind wider handlebars, how they impact bike handling and performance, and if there are any potential drawbacks to consider while opting for a wider setup.
– The Science Behind Wider Handlebars
1. Increased Leverage
Leverage is critical when it comes to precise bike control. A wider handlebar allows the rider to exert more force, providing better control over the bike's front end. As a result, it becomes easier to initiate turns in tight corners and navigate through technical sections.
The increased leverage also means less force must be applied to the handlebars, reducing fatigue over long rides.
2. Greater Stability
Wider handlebars offer a more stable platform, especially during descents and high-speed sections. With a wider grip, the rider's center of gravity is lower, improving overall balance. Additionally, the extra width allows for a more aggressive body position that helps absorb rough terrain more effectively.
This stability boost inspires confidence in tricky sections, leading to a more enjoyable riding experience.
3. Enhanced Comfort & Fit
With increasingly varied riding styles and rider builds, having a more comprehensive range of handlebar widths accommodates different needs and preferences. A wider handlebar can enhance comfort by providing an optimal fit matching the rider's shoulder width.
This prevents unnecessary strain on the upper body, ensuring a more ergonomic and comfortable ride.
4. Optimization for Modern Bicycle Geometry
As modern mountain bikes have evolved, changes in geometry have necessitated wider handlebars. Longer top tubes, slacker head angles, and shorter stems have resulted in longer front center measurements, which require wider bars to maintain proper weight distribution and bike handling characteristics.
– Are There Any Drawbacks to Wider Handlebars?
While wider handlebars have several benefits, it is vital to acknowledge that they may not be suitable for everyone or every riding situation.
1. Hindered Maneuverability in Tight Spaces
Extremely wide handlebars can be cumbersome in tight spaces like narrow trails, dense forests, or urban environments. You may need to slow down or take extra care to avoid clipping trees or other obstacles. Considering the terrain you predominantly ride before opting for ultra-wide bars is essential.
2. Potential Aerodynamic Disadvantages
Though rarely a primary concern for most mountain biking disciplines, wider handlebars present a larger frontal area, potentially increasing aerodynamic drag. If you frequently ride on the road or participate in cross-country races, you may want to consider the aerodynamic implications of your handlebar choice.
3. Personal Preferences and Fit
Each rider is unique in body shape, riding style, and preferences. Some riders may not feel comfortable with wide handlebars, especially when transitioning from narrow bars. It is crucial to test different widths and find the best sweet spot for you.
– Recommendations: Finding the Right Width
It's crucial to understand that wider handlebars offer several advantages, but the width should be tailored to suit your needs. Based on experience and industry advice, consider the following steps:
Start with a baseline width: As a general rule of thumb, start with a handlebar width that roughly matches your shoulder width. This ensures a comfortable and ergonomic position as a starting point.
Gradually increase width over time: If you decide to go wider, consider doing so incrementally, perhaps by 10-20mm at a time. This approach allows you to adapt and fine-tune your handling skills while avoiding a drastic change in bike feel.
Fine-tune your setup: After finding your preferred handlebar width, make appropriate adjustments to the rest of your cockpit, such as stem length or more aggressive positioning, to optimize your overall setup.
Consider your typical riding terrain: Analyze and evaluate the terrain you ride most frequently. If you mainly ride tight and twisty singletrack, you may want to prioritize maneuverability over the benefits of wider bars. Vice versa applies to riders who spend more time on open trails and descents.
• Conclusion
Wider handlebars have gained popularity in recent years because they offer increased leverage, stability, and comfort for many riders. However, it is essential to carefully consider the width that best suits your needs, personal preferences, and riding terrain.
By following the recommendations and understanding the science behind wider handlebars, you'll be well on your way to optimizing your bike for maximum performance and enjoyment.
Comfort and Control: Do Wider Handlebars Make a Difference?
Regarding handlebars, comfort is a crucial factor affecting the overall riding experience. Wider handlebars have become increasingly popular in mountain biking and gravel riding communities.
• The Ergonomic Benefits of Wider Handlebars
The most apparent advantage of wider handlebars is the increased leverage they provide. With more leverage, riders can exert greater control over their bike, especially when maneuvering through technical terrain or making sharp turns.
Wider handlebars also allow for a more open chest and better breathing, which can be particularly beneficial during intense rides.
– An Improved Riding Posture
Wider handlebars encourage riders to adopt a more upright posture, reducing strain on the neck, shoulders, and back. This riding position significantly enhances comfort, particularly on longer rides.
– Reduced Wrist Pressure
Cyclists may sense increased pressure on their wrists when using narrower handlebars, forcing them into a less comfortable position. The wider handlebars allow riders to maintain a more neutral wrist position, thereby reducing the strain and improving overall comfort.
• Increased Control and Stability
Another benefit of wider handlebars is their enhanced control, particularly when traversing rough terrain or dealing with technical descents.
– Better Leverage
With a wider grip, riders can exert more force on the handlebars with less effort. This extra leverage makes it easier to maintain control in challenging situations, such as navigating obstacles or executing tight turns.
– Enhanced Stability
Having your hands placed wider apart on the handlebars naturally increases stability during rides. The extra stability wider handlebars provide can significantly impact rider confidence, especially when tackling new or challenging trails.
• Compatibility with Riding Styles
While wider handlebars may be more comfortable for some riders, it's essential to consider how handlebar width affects their specific cycling discipline and personal preferences.
– Mountain Biking
For mountain biking enthusiasts, wider handlebars are highly recommended. The additional control and stability provided by wider handlebars are vital in this discipline, as mountain bikers often encounter unpredictable terrain and need to make quick maneuvers.
– Road and Gravel Riding
For road cyclists and gravel riders, wider handlebars can offer some benefits, but the ideal width may vary depending on personal preferences and individual riding styles. It's worth trying wider handlebars, especially for riders who experience discomfort with a narrower setup.
Experimenting with different widths can help determine the optimal balance of comfort and control for long-distance rides.
– Commuting and Urban Riding
In an urban cycling environment, wider handlebars may not always be practical. Since urban riders often need to navigate tight spaces and crowded streets, a more narrow setup might be preferable. Ultimately, finding a handlebar width that balances comfort and maneuverability is vital for urban cyclists.
• How to Choose the Ideal Handlebar Width
Finding the perfect handlebar width for your bicycle is a matter of personal preference and experimentation. It's often recommended that riders begin with a handlebar width approximately equal to their shoulder width and adjust based on their riding style and comfort requirements.
When trying different handlebar widths, consider borrowing or renting bikes with various handlebar widths or visiting a local bike shop for fitting advice. Some riders may prefer slightly narrower or wider handlebars than their shoulder measurements, depending on their comfort and cycling discipline.
• Conclusion
Whether wider handlebars are more comfortable depends on an individual's riding style, discipline, and personal preference. While wider handlebars offer ergonomic benefits like improved control, stability, and reduced strain on the body, the ideal width varies for each rider.
It's crucial to experiment with different handlebar widths and determine which option best suits your specific needs and preferences. With the right handlebar width in place, you'll be well on your way to enjoying a more comfortable and enjoyable cycling experience.
Striking a Balance: How Wide Should Your MTB Handlebars Be?
Mountain bike handlebars (MTB bars) have increased in width over the past decade. A wider handlebar provides more leverage, stability, and control, especially when riding on rough terrain. However, how do you determine the optimal handlebar width for your mountain bike? And can MTB bars be too wide?
This article will explore these questions and provide recommendations based on personal experiences.
• The Advantages of Wide MTB Bars
Before discussing the potential downsides of wide MTB bars, it's essential to understand the benefits they offer:
– Enhanced Stability and Control
A wider bar enables you to apply more steering torque, which is beneficial when riding steep and technical terrain. It can increase your ability to make minute adjustments in your steering, giving you the confidence and control required to navigate challenging trail sections.
– Better Leverage
A wider MTB bar allows you to maintain leverage over your front wheel, especially when riding over rough surfaces or performing jumps. This additional leverage can also help reduce strain on your arms and wrists as you distribute your upper body weight more evenly across the handlebars.
– Improved Balance
Wider bars help to distribute the rider's weight more evenly between the front and rear wheels, contributing to better balance and overall stability.
• Factors to Consider When Choosing MTB Handlebar Width
To determine if MTB bars can be too wide, you must first consider several factors that impact handlebar width:
– Rider's Size and Strength
A rider's size and strength significantly affect choosing the optimal handlebar width. A tall rider with long arms may prefer wider bars than a shorter rider with shorter arms. Additionally, a stronger rider may be more comfortable with wider bars, as they have the strength to control the additional leverage they offer.
– Riding Style and Terrain
The riding you do and the terrain you ride on will also influence your preferred handlebar width. If you do a lot of technical climbs and descents, a wider bar might be preferable for added control and stability. However, if you ride smooth and flowing trails, you might not need as much leverage – in this case, a slightly narrower bar may work better.
– Comfort
Ultimately, the width of your MTB handlebars comes down to personal preference and comfort. If you're experiencing discomfort or finding it challenging to control your bike with your current handlebars, it might be worth experimenting with different widths or consulting a professional for advice.
• Are There Drawbacks to Wide MTB Bars?
While wider MTB bars offer numerous benefits, there are potential drawbacks you should keep in mind:
– Reduced Maneuverability
When riding in tight or crowded spaces, wide bars may limit your ability to quickly and effectively maneuver your bike. They may also make threading through dense trees or vegetation on narrow singletrack trails more difficult.
– Increased Arm Fatigue
While wider MTB bars can reduce strain on your wrists, handling the additional leverage provided by wider bars might lead to increased arm fatigue over time. This is especially true if you ride long distances or rebound from an injury.
– Compatibility with Other Components
When upgrading to a wider handlebar, you should be aware of compatibility issues with your current components, such as your stem or brake levers/elbow placement. It's essential to ensure a wider bar will not create new issues, as what suits one rider's preferences or physical dimensions might not work for another.
• Personal Recommendations
Based on my experience, I recommend starting with a handlebar width of around 740mm to 760mm (or slightly wider for taller riders). This good baseline width provides ample control and stability for a wide range of riding styles and terrains. From there, you can experiment with small adjustments in width, noting how each change affects your riding experience.
When determining the maximum handlebar width, a rule of thumb is to avoid going wider than your shoulder width. This will help prevent excessive strain on your arms and reduce maneuverability. Personal preference plays a large role in finding the perfect handlebar width, but always prioritize comfort and control.
• In Conclusion
Can MTB bars be too wide? The answer is yes – if they negatively affect your comfort or control while riding. When choosing handlebar width, consider your physical size, riding style, and the terrain you most frequently ride.
Start with a baseline width and make adjustments over time to find the perfect fit for you. And remember, comfort is key!
The Impact of Handlebar Width in Mountain Biking
• Experimenting with Handlebar Widths
As a keen mountain biker, I've spent many hours exploring the effects of different handlebar widths on my riding experience. The process, inspired by professional rider Jesse Melamed, required careful testing and consideration.
Melamed, known for his narrower handlebars that match his shoulder width, sparked my interest in understanding the science behind this choice.
• A Note on Bike Geometry and Cockpit Setup
It's important not to overlook the role of bike geometry and cockpit setup when it comes to finding the right handlebar width. The distance between the front and rear wheels, also known as the bike's wheelbase, affects how well you can control and balance your ride.
Similarly, your cockpit setup, which includes the stem, handlebar, and saddle position, impacts comfort and maneuverability. Making adjustments such as adding spacers under the stem, using a higher rise bar, or increasing back sweep can have a significant impact on handlebar span comfort.
• On Leaning and Turning
Width plays a significant role in steering behavior, with narrower handlebars offering certain advantages. Reducing the width can make it easier to lean the bike in turns, accessing the shoulder knobs on the tires. This can be especially helpful when navigating winding trails and switchback corners.
• My Experience with 765mm Handlebar Width
In my own experience, I found a handlebar width of 765mm to be the sweet spot. This width struck the right balance for my body size, bike geometry, and riding style. Of course, I'd recommend you explore what dimensions work for you; our bodies and bikes are unique, after all.
• Strength Considerations
Let's not forget the role of strength in this equation. Your upper body strength, specifically your shoulders, arms, and core, affects how well you can control and maneuver with different handlebar widths. Simply put, a wider handlebar requires more strength to control.
If your upper body strength isn't up to par, a narrower width might be more manageable.
• The Significance of 15mm
Now, you might think a few millimeters here, and there wouldn't make much of a difference. But even a subtle shift of 15mm in handlebar width can translate into noticeable differences in handling. This reinforces the importance of doing your own experimentation to find what width strikes the perfect balance for you
• Final Word of Advice
Instead of rushing to settle on a handlebar width, take time to try out a few different ones. Consider your individual body size, biking style and the bike's geometry. A minor tweak might make a major difference in your comfort, control and overall enjoyment.
To dig deeper, you might benefit from resources like the MTB Handlebar Geometry Guide provided by Pinkbike. This guide offers a comprehensible explanation of the science behind handlebar choice and cockpit setup.
Always remember, finding the perfect handlebar width is a mix of science and personal preference. Make sure to balance both when it comes to catering your mountain biking experience.
Bike Type and Appropriate Handlebars
A prime consideration when selecting handlebars for your bike is indeed the bike's type. For instance, cross-country bikes will usually require narrower handlebars. Downhill bikes, conversely, will do better with wider handlebars.
• Cross Country Bikes and Handlebar Specs
Cross-country bikes typically pair narrow handlebars with a longer stem. This setup promotes efficient power generation while also ensuring a comfortable position for the rider. The narrow handlebar design allows for quicker, more responsive handling.
These bikes often require precise control for the technical climbs and descents encountered in cross-country riding. Hence, a narrower handlebar is the ideal choice.
However, it's crucial to remember that with narrower handlebars, there will be less leverage. This factor could slightly reduce the control you have over the bike.
• Downhill Bikes: Choosing the Right Width
Downhill bikes, in contrast, require broad handlebars. The wider handlebars offer stability and leverage when moving down steep grades. This advantage is essential since riders tackling downhill courses often encounter rocky paths and require excellent bike control.
Nevertheless, too wide handlebars can compromise your body positioning and raise the chance of hitting obstacles on the side. The perfect handlebar width for downhill bikes typically resides in the balance between providing ample control and maintaining a natural, comfortable ride position.
• Enduro Bikes: A Need for Balance
Finding the right handlebar for Enduro bikes also demands a fine balance. Enduro biking combines elements of both cross-country and downhill biking. That means you want a handlebar that suits downhill control and stability as well as accomplishing a comfortable pedaling position on climbs.
The handlebar width for Enduro bikes, then, will depend largely on individual preferences and finding the optimal balance. However, ensure you don't get handlebars too wide for your body size to avoid shoulder and back discomfort.
• The Importance of Customization
It's equally important to know that it's okay to customize your handlebar width. Unexpectedly, a few millimeters difference can dramatically impact your comfort and overall performance.
If you're a regular rider, I highly recommend spending some time adjusting and testing different handlebar widths until you find the one that feels right for you.
• Modifying Handlebars Safely
Finally, when doing any modifications to your biking equipment, always use appropriate tools and techniques. This point is paramount when modifying handlebars.
The wrong approach could damage your bike or lead to safety concerns. Hence, I personally recommend soliciting professional help if you're not confident in making these adjustments yourself.
Here's a helpful link to a Stanford University publication on bicycle maintenance and safety: Stanford University Bicycle Safety and Maintenance. This resource provides detailed instructions about bike maintenance, including changing your bike handlebars safely.
Last but not least, remember to perform regular maintenance on your bike. Ensuring your bike's performance can largely contribute to safer and more enjoyable rides, regardless of the type of cycling you love.
Keep in mind that the perfect setup includes the type of bike you prefer, the ideal handlebars, and a commitment to regular upkeep.
Importance of Handlebar Width in Mountain Biking
The width of the handlebar plays a crucial role in enhancing bike control and facilitating better breathing. It provides a leverage effect on the front wheel; the wider the handlebar, the better the control. This enhancement provides a platform for aggressive lines and more precise steering.
Mountain bike handlebars usually measure between 700mm and 800mm in width. Wider bars cater primarily for downhill, trail, and enduro riding. However, specific riders such as cross-country enthusiasts may favor narrower bars for a responsive feel.
• Handlebar Sweep and Rise: What They Mean
The sweep and rise are critical aspects of handlebar design. The term 'sweep' captures the extent to which the handlebar curves up or back from the stem. Conversely, the 'rise' encapsulates the vertical distance between the clamp of the stem and the handlebar tips.
Both factors significantly influence your hand positioning on the bike. They also dictate how spacious the bike cockpit feels.
Increasing sweep and rise subtly shift your body weight and alters the wrist angle. These changes can profoundly influence the steering and comfort levels.
• Handlebar Diameter: A Key Consideration
Handlebar diameter generally falls into two categories: 31.8mm or 35mm. It's imperative to ensure that the handlebar's diameter matches that of the stem. An appropriate alignment enhances the overall bike-riding experience.
A larger diameter handlebar exudes a stiffer and more direct feel, particularly when steering aggressively. Conversely, a smaller diameter handlebar offers a gentler and more comfortable ride.
• Material of Handlebars: Aluminum vs. Carbon Fiber
Mountain bike handlebars commonly feature aluminum and carbon fiber in their making. Aluminum handlebars are a favorite pick due to their lightweight nature, durability, and affordability.
On the other hand, carbon fiber handlebars come with a range of perks, including vibration damping, and weight savings. Their riding comfort is unparalleled, but they tend to be pricier than their aluminum counterparts. Moreover, they lack durability when subjected to heavy impacts.
• Selecting the Type of Handlebar Based on Riding Discipline
The type of handlebar should align with your riding style. Cross-country handlebars usually feature a flat design or limited rise and sweep. These characteristics nurture quick handling and robust weight positioning.
Trail handlebars, comparatively, are wider and promise better control and stability on technical downhill terrains. Downhill handlebars are the largest, providing excellent control and stability at high speeds.
• Recommendations for High-quality Handlebars
From personal experience, some notable handlebars for mountain biking include the Hope Carbon Handlebar 35mm, Renthal Fatbar35, Spank Spike 35 Vibrocore, Nukeproof Horizon V2 Carbon Riser Bar, and Santa Cruz Riser Carbon Bar.
These handlebars strike a balance between strength, vibration damping, and comfort. All of these properties serve to elevate your riding experience.
While selection depends heavily on personal preference and riding style, it's worth exploring different styles and designs. Such experimentation helps in finding the best fit that meets your specific needs.
Remember, it's a long-term investment. Make sure you strike a balance of all aspects to achieve successful and enjoyable riding.
Attaining the perfect match for your needs requires a good understanding of riding requirements, and the guide provided by Stanford University can be beneficial when choosing the right kind of handlebar. It affirms much of what is discussed here, providing a reliable reference point for riders at all levels.
The Importance of Handlebar Width in Cycling
One commonly overlooked detail when it comes to bike fitting is the width of your handlebars. Commonly, bike manufacturers utilize the same handlebar width across all size variants, which can lead to less than optimal fitting for a range of riders.
Resultantly, the comfort and control experienced by the rider are compromised due to imprecise handlebar widths.
• Rider Size and Handlebar Width: A Correlation
Interestingly, the natural fit and comfort of a rider on his bike largely depends on his size. Larger riders seem to derive better control and comfort with wider handlebars, while on the other hand, smaller riders would find narrower bars more to their liking.
Therefore, it's crucial not to get accustomed to a one-size-fits-all approach when selecting your handlebar width.
Beyond the rider's size, the type of terrain that he frequently navigates also significantly impacts desired handlebar width. Taller riders, for instance, might have to forsake some leverage to meet clearance requirements on trails with tight clearances.
• Factoring in Rider Style and Preferences
The personal style and preferences of riders have their fair say in determining handlebar width. Wider bars tend to provide more leverage, especially while traversing rough terrains or for slower, strenuous climbing. Therefore, individual comfortability and style should be a key consideration during handlebar selection.
• Repercussions on Stem Length
One important aspect to remember while tinkering with your handlebar width is that it could warrant some consequential alterations in the bike's fit, especially the stem length. Thus, adjusting the handlebar width might not be a standalone change but might bring other elements into play.
• Importance of Experimentation
Getting the handlebar width just right usually involves a fair bit of experimentation. Start with wider bars and progressively cut them in increments until you reach the desired width that offers a balance of control, comfortable grip, and maneuverability.
• Contextual Factors
Contemplating the type of trails and obstacles that you frequently encounter can be a helpful pointer toward the ideal handlebar width. Tighter trails might require narrower bars for nimble maneuverability – plan your handlebar width accordingly.
• Dont Settle for Stock Handlebars
The stock handlebars that come with your bike might not necessarily be your perfect match. Especially for smaller riders, the stock handlebars might be wider than required, undermining their grip and control over the bike.
• Integration of Stem and Handlebars
A significant change in handlebar width might necessitate a new stem to maintain the overall bike fit. This is because the stem and the handlebars essentially work in conjunction; hence the impact of changing one can reverberate to the other component.
For added information and a deeper understanding of this topic, you might want to visit Sheldon Brown's guide on handlebars hosted by Harris Cyclery, a non-commercial site dedicated to providing high-quality content on all things bikes. This resource provides a wealth of information, from bike parts to maintenance, to custom fit.
In conclusion, the importance of handlebar width and bike fit can't be overstated. It's integral to optimizing your riding experience and can vary largely based on personal factors like body size, maneuverability preferences, and the type of terrain you're traversing.
It's not a one-size-fits-all situation, and you would need to experiment and find your ideal match for a comfortable ride.