Hybrid vs Mountain Bikes for your Child: Which is better?
Kids outgrow toys, but the story about cycling at a tender age is different. Kids love bikes. Thus, parents should help them circumvent cycling challenges that tender age presents. It could be that a bike is too heavy to balance or overly accessorized to fit their age requirements. With these considerations come many questions every parent should ask before putting money on a good bike. 
Hybrid vs Mountain Bikes for your Child: Which is better?
The most important aspect of choosing a bike for your child is the fun it should give. A hybrid bike is more targeted at biking on paved roads, whereas a Mountain bike is more for offroad usage. If it is the first bike, and your child is young and has no prior biking experience, hybrids are the perfect choice due to their versatility.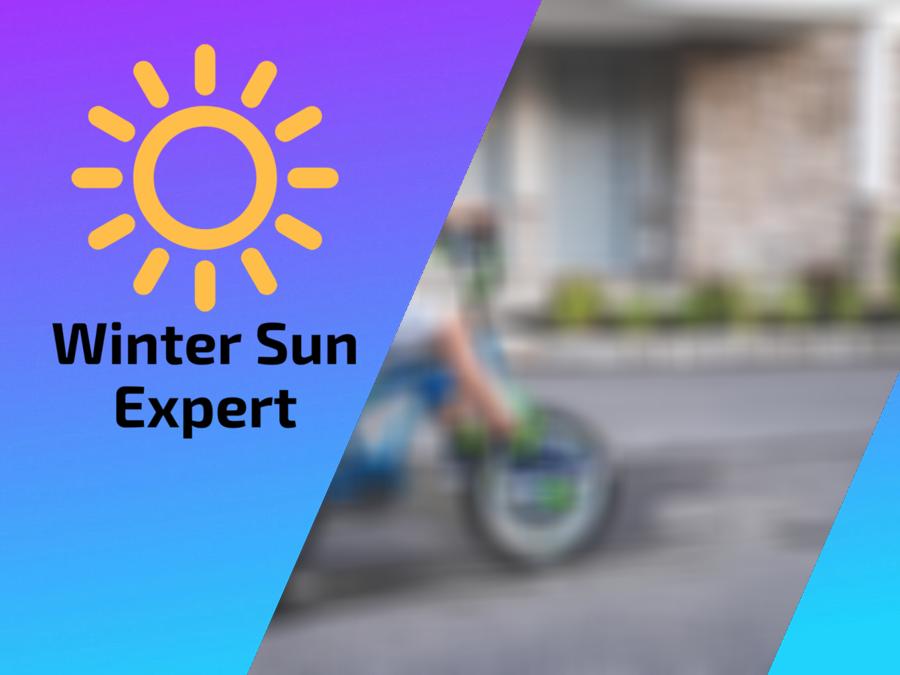 In this post, we explore these questions and many more. Remember, our main focus is determining the best bikes for kids between hybrid and MTB. 
Hybrid vs mountain bikes: What's the difference?
From balance bikes, BMX, drop handlebar bikes, track bikes, and hybrid to mountain bikes-the list of bikes parents can buy for kids is endless. But when choosing hybrid and mountain options, we know some of you may be reading about this for the first time.
Thus, let's start by exploring the differences between the two.
● Mountain bikes for kids
Mountain bikes have existed for over five decades, and their popularity continues to soar. If you already bought one for your child, cheers! The most notable aspects of these bikes are that they are suited for off-road riding. Whether you want to cycle up a steep hill, loose gravel, or rocky mountainside, they are the perfect fit.
While you ride MTB on a smooth highway, their maneuverability on such surfaces reduces significantly. Thus, your kid should opt for road bikes if pedaling on the tarmac becomes their main focus. Given their thick and wide tires, MTB can only tread off-road trails efficiently. 
You should also note that off-road trails present challenging cycling situations; hence mountain bikes for kids should have gears. It helps circumvent the confusion that comes with riding uphill and downhill. You will also notice that most, if not all, have front suspension forks, hence the name hardtail bicycles.
Nevertheless, while mountain bikes with rear suspension forks (full suspension) are becoming popular, they are quite pricey. 
The big question is, do MTB for kids need rigid or suspension forks? Well, it depends on many things, such as the terrain's surface. 
● Hybrid bikes for kids
The next type of bike we will be exploring is the hybrid bike. You may want to ask, what makes them different from mountain bikes? Are they ideal for your child or not? Like every parent who wishes the best for his or her child, we expect these questions. Most importantly, you should seek befitting answers. 
First off, note that hybrid bikes are versatile rides. Some call them all-rounded bikes because you can ride them anywhere-on the road, gravel, grass, rocky/muddy trails, and pavements. Does it mean that hybrid bikes are the Holy Grail choice for young cyclists? Well, read on to find out more.
With a hybrid bicycle, you have everything in a single beastly ride. Their tires are suited to different terrains, but you can always change them if necessary. Moreover, hybrids are ideal for commuting because they are a combination of MTB and road bikes.
The flat handlebars are reminiscent of those you will find on mountain bikes. Most cyclists with experience with these bikes will tell you that the braking systems of hybrids are also similar to those you find on MTB. 
Perhaps it is from these similarities that the real confusion sets in. So, you are probably wondering which would best suit your child's riding needs. Well, we will conclude this matter towards the end of this post.
In the meantime, you should understand that an upright cycling posture, most pro bikers believe, contributes to alertness and safety on the road. Regarding the type of tires you find on hybrid rides, they are larger than those on road bikes but slightly smaller than the ones on MTB. 
● More features of hybrid bikes
There are a host of other features that distinguish hybrid bikes from MTB. They include:
V-brakes are very common sightings in hybrid bikes. However, they are not as efficient as hydraulic and mechanical disc brakes. If you want to gift your kid a good bike, go for one with hydraulic breaks, especially off-road cycling.
You should also note that gearing systems in hybrid bikes are quite versatile. The most common types are cassettes and triple chainsets. It should not, however, come as a surprise that sometimes you will end up with hybrids that feature single-speed and hub gears models. 
Moreover, while most hybrids have suspension forks, hence more comfortable on rough terrains, they are not ideal for off-road cycling. 
The bottom line is that while this post compares MTB and hybrid bikes for kids, the latter comes in different shapes and designs. Hybrids offer bikers an opportunity to experience how it feels to ride on different surfaces.
You can go right ahead and call them a jack of all trades because they fit the bill. They are the go-to bicycles if you do not want to spend time shopping for surface-specific/master/specialized bikes. 
Hybrid or Mountain bikes-Features and important considerations to make
The question of the best bike for my kid further concerns features and brands/models. With so many arrays of models from which to choose, parents can narrow their selection to brands like BMX, road bikes, mountain bikes, balance bikes, pedal, and hybrid variants.  
The best bike for your daughter or son should also be within your budget. Moreover, take into consideration age and cycling needs. From small, mid-range to top-of-the-range bikes for kids, there are many other things you should look into.
Also, think about the quality of construction, bicycle components, and weight because kids, unlike adults, have a completely different approach to biking. If they are not learners, they will need a bike into and out of which they grow over the years. 
Now, to help you decide between hybrid and mountain bikes, here is a rundown of key features before buying one for your child. 
● Durability
Whether you are looking for the best starter bike for your two-year-old kid or a BMX for a 12-year-old child, the durability of a bike is a vital consideration to which you must pay close attention. While tens of brands/models exist, how long a bike lasts depends on the build quality and maintenance. 
Often, you will come across arguments about original and fake bikes. While strict regulatory measures help guard against counterfeits, purchasing a kid's bike straight from the manufacturer or trusted e-commerce stores will be richly rewarding. 
● Maneuverability 
While children are highly flexible, it does not translate to how well they can maneuver bikes around tight corners or sharp bends. The big question about the maneuverability of MTB or hybrid bikes for kids is whether they should be lightweight or heavy-duty construction.
Before settling on an ideal bike for your child, try lifting it. While manufacturers observe standard rules, which include making kids' bikes less weighty, there are bound to be slight variations between hybrid and mountain bikes. Sometimes, maneuverability will often depend on a manufacturer's specifications and materials. 
The bottom line is that you shouldn't risk taking a heavy bike home for your kid. Go for one with aluminum frames instead of steel because the former is lightweight. The design of the step-through frame is another factor that influences maneuverability. Low step-through frames make it easy to get onto and off a bike.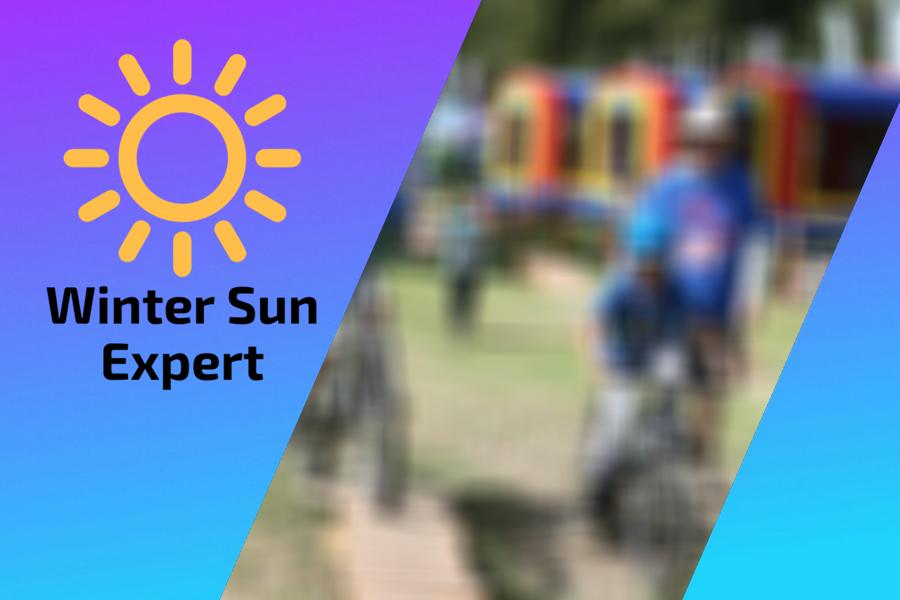 ● Bike build accessories 
Like motorists in high occupancy lanes or busy city streets, bikers have rules to which they must adhere. The age of a cyclist matters because a rider's safety is crucial. Now, bearing these in mind, you should consider bike accessories such as visibility vests for kids and bicycle headlamps when comparing hybrid and mountain bikes.
The big question is, which brand/model comes with these handy accessories? Well, you should also look out for these features when shopping.
● Cycling needs
A child's cycling needs always depend on a child's agility and age. As a child grows, he or she will need to do more road bikes than starter pedaling options. It is because, over-time, continued exposure to biking at a tender age equips kids with more skills they need to cope with bigger bikes and challenging riding situations.
For example, hybrid bikes are ideal for a mix of cycling experiences on different surfaces.
Should MTB and Hybrid bikes for kids have gears and shifters?
Many people ask whether bikes for kids should have shifters or gears and why. The truth is that while these are vital bike accessories, they are only ideal for children that can take on 20-inch wheel-size bicycles or more. Structurally, gears add unnecessary weight. 
As your kids grow into expert riders and hence can go uphill on a cycle on even more challenging terrains, gears become necessary. It is also noteworthy many gears are often a recipe for confusion, making bikes inoperable for kids learning the ropes of cycling. 
The following table gives an approximation of wheel sizes and the corresponding age and height of kids:
| | | |
| --- | --- | --- |
| Wheel Size in inches | A child's Age | A child's height in inches |
| 26  | 10 years + | 56 inches+ |
| 24 | 8 to 12 years | 50 to 58 |
| 20 | 6 to 10 years | 42 to 52 |
| 16 | 5 to 8 years | 39 to 48 |
| 14 | 3-5 years | 37 to 44 |
| 12 | 2 to 4 years | 30 to 39 |
From the table, you can deduce that:
Kids can outgrow bikes even at a tender age, especially if they are quick learners. Take, for example, bicycles with a wheel size of 24 inches. You notice that while it is suitable for kids aged 10 years and below, a child who falls in the age bracket of 8 and 12 can still ride on such wheels. 
Parents should buy a bike that fits into the present cycling needs of a child instead of going for something big into which kids grow. You would rather have your child have fun cycling a befitting MTB or hybrid bike than let them struggle, trying to adjust to big bikes. 
Why kids should try the bike before purchase
Most importantly, we advise tagging your child along when you shop for a bike. He or she should physically test the new acquisition. This way, you can determine the appropriateness of the stand over the weight. 
Another reason why kids should test bikes is to establish their reach for the handlebars. Is he or she able to have a strong and comfortable grip? The best way to determine the best reach is by ensuring that even after holding the handlebars, there is a slight bend on their elbows. With this clearly defined, controlling and steering a hybrid and mountain bike becomes easy for young ones. 
The seating position is another factor to consider when kids test bikes for suitability. Because MTB and hybrid bikes have almost the same type of seats (upright), signaling dominance, seat height is, therefore, a subpar consideration because it comes naturally. 
Safety: chain guards, protective gear and gloves
Kids will often fall off bikes, especially during the first few weeks they are learning to cycle. Thus, to minimize injuries resulting from such incidences, emphasize buying hybrid/mountain bikes with chain guards.
A simple rule here is that you should go for a new purchase instead of second-hand bikes. The latter may lack these essential components due to wear and tear. 
Also, ensure a purchase comes with protective gear such as a helmet. This should meet safety standards. It may, however, interest you to note that there is no law enforcing such requirements in the U.K. Winter. Thus cycling gloves become necessary.
Your child will be out riding his or her bicycle on snowy roads, and the worst thing you wouldn't want to happen is skidding and sustaining injuries. 
● Bike Lock
You may not see the need to buy your child a bike with locks, but that's not the point. Cases of people stealing bikes are rising, so you don't want to risk having your kid hit the trail with an unsecured ride. At some point, he or she will get tired, maybe throw the bike on the ground and walk home.
Thus, a golden rule is to buy them at least a bike with a secure and highly-rated lock. It will be a handy feature when they want to lock and park the bike on the roadside. 
● Cost
The cost of acquiring a new or second-hand bike is another vital consideration. You may want to buy your child a cheap MTB or a hybrid, but at what maintenance cost? Cheap, most pro bikers will tell you, is expensive. You should, therefore, spend some time comparing available options before putting money into a good bike. 
From our end of the bargain, we would say that price varies depending on a bike's features. However, the cost of a high-end MTB is higher than the best hybrids in the market. But with any amount in the range of $150 to $200, you can still find a quality bicycle for your child, even if it is a second-hand purchase. 
Is there a standard bike weight for children?
Bikes weigh differently, and so is the size, which often varies depending on the age of a would-be owner/cyclist. The big question is, do manufacturers have specific weight and size considerations when designing bikes for children? 
We already indicated that the lighter a bike is, the more suitable it is for a kid. Now, let's emphasize that weight is a crucial factor to consider when putting money on a hybrid or mountain bike for kids. You must have noticed that cheaper bikes tend to be heavy, but you can always measure this parameter by lifting a bike.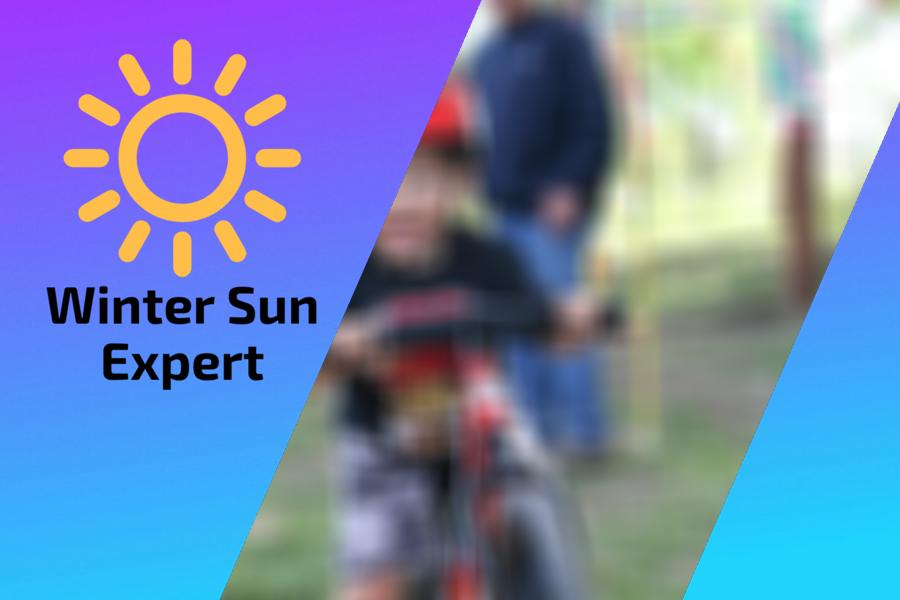 Kids will have a rough time riding heavy bicycles uphill and down the slope. Think about it this way. If the bike breaks down or they don't feel like riding anywhere, will they carry it off the trail? Heavy bikes will also deny kids a chance to maneuver their way around cycling trails, not to mention that it reduces their level of excitement. 
Thus, consider whether one has aluminum or steel tubing when shopping for a kid's bike. The good news is that kid-friendly bikes are becoming more popular these days.  
What is the right sizing for kids' bikes?
Most bike sizes fit the average man's needs. It, therefore, means that when manufacturing hybrid or mountain bikes for kids, it is imperative to downgrade sizing. And so, here comes the question, which components will need resizing? 
While most parents will want to focus on shorter frames and smaller wheels, cranks are equally worth considering. Children need bikes with short cranks, almost a tenth of their height. But if you must rely on guesswork, shorter cranks are better than longer ones. 
Since kids do not exhibit more strength on the bike than adults, their bikes should have easy-to-reach brake levers. It is better if they can reach and easily operate brake levers using their little finger.
Hydraulic brakes are often the best, albeit costly and hence found in high-end rides. However, V-breaks are the best alternative for those who cannot afford costly hybrid/mountain bikes. 
Nevertheless, you should also consider riding position, often defined by the distance between handlebars and saddle. Since kids like being upright when riding, you don't want to go for something different. 
Another factor that influences bike sizing for kids is the handlebar. Thus, you may want to ask, which is the best option between narrow and wide handlebars? Well, the wider the handlebars are, the easier it is to control a bike, and this lends credence to the fact that kids are cycling learners.
They need something easy on their hands for smooth maneuverability. You should also look into the length of handlebars and shorten long ones using a hacksaw.
Now, bearing in mind the above factors that influence the sizing of a kid's bike, wheel size shouldn't escape your radar when you go out shopping. The main variants measure less than the16 inches and 26 inches wheel size.
These often correspond to a child's age. Sometimes, though, kids outgrow these measurements, which should not cause alarm.
Important points to remember
If it is your first time shopping for a kid's bike, we understand how difficult it will be to make the right choice. We have looked at wheel size, weight considerations, and kids' height, but that is only the tip of the iceberg. It is why; we emphasize the following golden rules:
Handlebars: You should make sure the elevation of the handlebars is above the seat and that the seat on a kid's bike provides an upright seating position. Since most MTB and kids' hybrids fit this description, let's examine the second rule.
Cranks: Cranks should not be unnecessarily long, or your kid will experience difficulties getting on and off the bike.
Brake lever testing: Test brake levers using your little finger. It is the only one whose strength measures up to the fingers on your child's hands.
Start simple: Avoid overly complicated MTB or hybrid bikes. Here, you should steer clear of a bike with many gears unless your child is ready to test his or her skills on rocky trails. Until then, hybrids make for the perfect choice.
Tires: Avoid wobblies and emphasize having semi-slick tires on a kid's MTB or hybrid bike.
Cycling needs: You should ensure that a bike fits your kids' cycling needs. While kids outgrow bikes, something they can use here and now is the best option. They guarantee safety even to that child learning to ride for the first time.
Rear suspension: Avoid putting money on kid bikes with cheap rear suspension. They are a recipe for dead weight, which is unnecessary.  
Should you go for a Hybrid or a Mountain bike?
Thus far, let's review the big question: should you choose Mountain or Hybrid bikes for your child? Based on everything we have explored thus far, you would agree that many things are at play. First, unlike adults aged 18 and over, kids only begin to stretch their muscles, tendons, and bones beyond limits.
Thus, there is not much difference between the safety considerations they will get with MTB and hybrids. Other considerations begin to surface when you buy your kid's bikes based on strict wheel sizing and height regulations.
Off-trail cycling is rarely going to happen during the first few weeks. With this information at your fingertips, hybrids make a perfect starter bike for kids. They blend many things into one, offering your child the much-needed experience with different surfaces.
As your kid becomes more accustomed to challenging cycling situations, mountain bikes become necessary. On this premise, think about that child aged 14 years and above, seeking more adventure in unfriendly trails.
Breaks and gears are vital components of both hybrid and mountain bikes. The big question is, when will a kid need a bike accessorized with these add-ons? Throughout this blog, we emphasized the need to avoid overly accessorized bicycles.
Many gears and a complicated braking system are a recipe for confusion for the young ones. However, if you must, bikes with hydraulic breaks are a good starting, albeit costly.
Our argument is simple on wheel and tire size and diameter. While kids will slowly get accustomed to different wheel sizes as they grow, they should start small. Wide tires are ideal for kids still learning to balance their weight on lightweight bicycles like MTB.
It is also interesting to note that with wide tires come reduced speed. Narrow tires are challenging, especially when making sharp bends around tight corners. 
The Bottom Line
From the best bikers to the reputed manufacturers, choosing a good bike from among many variants is the key to fun cycling. So, when choosing between hybrids and Mountain bikes for your child, the design and purpose are significant. 
At this point, you probably assume that your kid's cycling skills transcend balance, stabilizer, or first pedal bikes. Moreover, putting overlapping features between the two variants aside, hybrids are the perfect choice for kids any day, given their versatility.
Child's Bike: Choosing Between Hybrid and Mountain Styles
As a parent, bike enthusiast, and someone with years of experience working with children in cycling, I understand the importance of choosing the right bike for your child. There are many types of bikes on the market, and deciding can be a challenge.
• Hybrid Bikes Explained
A hybrid bike is a versatile option designed for general-purpose riding. It combines features from road and mountain bikes, making it suitable for various terrains and purposes. The tires are typically wider than those found on road bikes but narrower than those on mountain bikes.
As a result, they provide a smooth and efficient ride on pavement and can also handle light off-road trails.
– Benefits of Hybrid Bikes for Children
Comfort: Hybrid bikes' upright riding position and frame design provide comfort, especially during long rides. This can be particularly helpful for children who may be new to cycling or easily fatigued on more aggressive mountain bikes.
Versatility: Hybrid bikes can handle various terrains, making them suitable for urban school commutes and weekend family rides on dirt trails.
Ease of use: Hybrid bikes usually have a user-friendly gear system, allowing for easy transitions between gears when encountering different terrains.
Safety features: Many hybrid bikes come with added safety features such as disc brakes, which provide better-stopping power in various weather conditions, and reflective accents to increase visibility on the road.
• Mountain Bikes Explained
Mountain bikes are designed specifically for off-road cycling on rough terrain. They have wider, knobby tires that provide better traction and shock absorption and various suspension systems to handle bumps and obstacles.
Mountain bikes typically have a more aggressive frame geometry, making them more responsive and agile on trails.
– Benefits of Mountain Bikes for Children
Terrain capability: Mountain bikes are designed to handle rough and uneven terrain, making them ideal for children who enjoy off-road adventures and exploring nature with friends or family.
Skill development: Riding a mountain bike can help children develop balance, coordination, and technical skills, enabling them to tackle more challenging trails as they become more experienced.
Durability: Mountain bikes are built to withstand the wear and tear of off-road use, ensuring that your child's bike will last through many adventures.
Fun factor: Many children find off-road biking exciting, engaging, and challenging, providing them with a sense of accomplishment as they improve their skills.
• Which is Better for Your Child?
Whether to choose a hybrid or mountain bike for your child depends on their preferences, skill level, and intended use.
– Hybrid Bike Recommendations
I would recommend a hybrid bike for children who:
They mainly plan to use their bike to commute to school or in urban areas.
Are new to cycling and need a comfortable, versatile option.
Want a bike that can handle various terrains for family outings or weekend rides.
A reputable source of information on hybrid bikes for kids can be found on the International Bicycle Fund's website, which provides advice on choosing the right bike and highlights some popular models.
– Mountain Bike Recommendations
I would recommend a mountain bike for children who:
Are passionate about off-road cycling and want to develop their skills on trails.
Prefer a more challenging and engaging riding experience.
Need a durable bike that can handle the rigors of rough terrain.
For guidance on choosing a mountain bike for kids, the National Interscholastic Cycling Association provides a helpful guide on factors to consider and links to recommended models.
• Conclusion
Ultimately, your child's choice between a hybrid and a mountain bike should be based on their needs and preferences.
Consider their intended use, comfort, and skill development when deciding. Providing your child with a bike that suits their interests and abilities, help enable a lifelong passion for cycling and a healthy, active lifestyle.
Evaluating Hybrid Bikes for Children's Use
Hybrid bikes, as the name suggests, combine the best features of road and mountain bikes. They are designed to be versatile, comfortable, and easy to ride on various terrains. This article discusses the benefits of hybrid bikes for kids and why they can be an excellent choice for young riders.
• Comfort and Versatility
One of the key benefits of hybrid bikes is their comfort. They come with wider tires than road bikes, providing better stability and grip on different surfaces. This makes it easier for kids to balance, particularly those new to cycling or who have limited experience riding on uneven terrains.
Moreover, hybrid bikes often have flat handlebars, which offer a more upright riding position than drop bars on road bikes. This ergonomic design reduces the strain on a child's back, neck, and wrists and allows for better control and visibility while riding.
– Suspension Systems
Many hybrid bikes come with front suspension forks, which absorb shocks from rough surfaces and provide a smoother ride. This can be particularly beneficial for kids, who may find it challenging to navigate uneven terrains and might be more prone to falls and injuries.
A smoother ride can increase a child's confidence on the bike and make it more enjoyable.
– Gearing Options
Hybrid bikes usually have a wide range of gears, making them suitable for various terrains, whether it's flat roads or hilly areas. This versatility can help kids develop strength and stamina by tackling different ride conditions, improving their cycling skills and overall fitness levels.
The American Academy of Pediatrics emphasizes the importance of physical activity in children and highlights cycling as an effective form of exercise. As kids grow older and more skilled, a hybrid bike can be an excellent tool for maintaining a healthy lifestyle and exploring new places.
• Durability and Low Maintenance
Hybrids are typically built with sturdy materials, such as aluminum or steel, ensuring long-lasting durability. These bikes can withstand the rough treatment that kids might subject them to, including bumps, crashes, and being left out in the rain.
Most hybrid bikes also use reliable components designed for easy maintenance, requiring minimal effort to keep them in good working condition. This saves parents valuable time and money in the long run and creates a more stress-free experience for both the child and the parent.
• Size and Adjustability
Bike manufacturers produce hybrid bikes in various sizes, accommodating children of all ages and heights. Many models also offer a wide range of adjustability in components, such as the saddle and handlebars.
This allows the bike to grow with the child and ensures they always have a proper fit, enhancing their safety and enjoyment while riding.
• Recommended Hybrid Bikes for Kids
Here are some hybrid bikes suitable for kids that I recommend considering:
Giant Escape Jr 24: A lightweight, durable bike with 24-inch wheels for kids aged 9-12. It features a simple 7-speed drivetrain and a front suspension fork for added comfort.
Trek Dual Sport 1: A versatile option for kids aged 10 and up, with 26-inch wheels and a 21-speed drivetrain. The bike also has a front suspension fork and mechanical disc brakes for improved stopping power and control.
Specialized Sirrus Jr 20: This 20-inch wheel hybrid bike is perfect for children aged 6-9. The bike has a 7-speed drivetrain and flat handlebars for a comfortable, kid-friendly ride.
• Conclusion
In conclusion, hybrid bikes can be an excellent choice for kids, providing comfort, versatility, and durability to support them as they develop their cycling skills and explore their surroundings.
Parents should consider their child's age and skill level when choosing the right bike and prioritize features such as suspension systems, gearing options, and adjustability. By investing in a quality hybrid bike, kids will enjoy a rewarding cycling experience and foster a love for the sport that could last a lifetime.
Identifying the Ideal Bike Type for Kids
Finding the perfect bike for your child can be challenging, considering the myriad options available today. This guide aims to simplify the process by highlighting essential factors to consider while purchasing a suitable bike for kids.
• The Significance of Choosing the Right Bike for Kids
Selecting the appropriate bike for your child goes beyond aesthetics and cool features. A well-chosen bike:
Ensures their safety while riding
Enhances their learning process
Boosts their confidence and motivation
Facilitates better control, balance, and maneuverability
Indeed, investing in the right bike can significantly impact your child's biking experience and overall development.
• Factors to Consider When Choosing a Bike for Kids
– Age and Size
Arguably, the most crucial aspect when selecting a bike for kids is their age and size. Bike sizes are determined by the wheel diameter, which corresponds to specific age ranges. Though these age ranges are a good starting point, it's imperative to consider the child's actual height and inseam measurements for more accurate sizing.
The following size chart serves as a helpful reference:
12-inch wheels: 2-4 years old
16-inch wheels: 4-6 years old
20-inch wheels: 6-9 years old
24-inch wheels: 9-12 years old
To get the right fit, your child should be able to stand over the top tube with both feet flat on the ground.
– Weight
A bike's weight significantly affects a child's riding experience. Choosing a bike that is lightweight relative to the child's size is important since it will be easier for them to handle, maneuver, and gain confidence while learning to ride.
– Types of Bikes
Kids' bikes come in various styles, each designed for specific purposes and skill levels. The four main types are:
Balance Bikes
Balance bikes are designed for young children who are just learning to ride. These bikes have no pedals, chains, or training wheels, allowing the child to focus solely on developing their balance and coordination. I recommend balance bikes for children aged 18 months to 4 years, as they lay a solid foundation for transitioning to pedal bikes.
Pedal Bikes
Pedal bikes are the natural next step after mastering balance bikes. They come with or without training wheels, depending on the child's skill level. Coaster brakes (foot brakes) are common in smaller models, while hand brakes are typically introduced as the child grows older and gains more control.
Mountain Bikes
For children who enjoy off-road adventures or live in hilly areas, mountain bikes are an ideal choice. These bikes feature knobby tires for better traction, suspension for a smoother ride, and sturdy frames to withstand rough terrains. As they can be quite heavy, I'd recommend mountain bikes for older or more experienced riders.
Road Bikes
Road bikes have thinner tires and lightweight frames designed explicitly for speed and efficiency on paved surfaces. They are more suited for older kids participating in road cycling or triathlon events.
– Safety Features
When selecting a bike for your child, always pay attention to its safety features, such as:
Brake system: Choose a bike with reliable and age-appropriate brakes, such as a coaster or hand brakes.
Reflectors: Ensure the bike has reflectors on the spokes, pedals, and front and rear for better visibility.
Chain guard: A full chain guard prevents the child's clothing or body parts from getting caught in the chain.
Appropriate gearing: Single-speed bikes are generally recommended for young children, as they are simpler to operate and maintain.
• Conclusion
Choosing the right bike for your child requires careful consideration of various factors, such as age, size, weight, bike type, and safety features. I strongly recommend taking the time to research and consult reputable sources, such as Consumer Reports, to determine the best option for your child.
Remember, a well-chosen bike tailored to your child's needs guarantees an enjoyable, safe, and invaluable learning experience. Happy biking!
| Age | Type of Bike | Key Features |
| --- | --- | --- |
| 2-4 years | Balance Bike | No pedals. Lightweight frame. Adjustable seat height. |
| 4-6 years | Small Kids' Bike (12-14 inch wheels) | Single speed. Training wheels (optional)Hand and/or coaster brakes. |
| 6-9 years | Medium Kids' Bike (16-18 inch wheels) | Single speed or geared. Hand brakes and/or coaster brakesSturdy frame. |
| 9-12 years | Large Kids' Bike (20-24 inch wheels) | GearedHand brakes. Suspension (optional). |
Comparing Hybrid and MTB Bikes for Kids
• Understanding MTB and Hybrid Bikes
Before diving into the comparison, it's crucial to understand what each type of bike actually is and their primary purposes.
Mountain Bikes (MTB): These bikes are designed for tackling off-road terrain, featuring names like fat tires and robust frames for added stability and durability. They provide excellent traction, making them perfect for trails, gravel paths, and more. Mountain bikes typically have a suspension system, which aids in absorbing shocks and allows riders to maintain control over uneven terrain.
Hybrid Bikes: These bikes are designed as a cross between a road bike and a mountain bike, serving as an excellent all-purpose option. They feature a more upright riding position for user comfort and slimmer tires for use on paved roads. However, their wider tires and sturdy frames make them suitable for light off-road riding, offering a balanced combination of comfort, speed, and versatility.
• Factors to Consider When Choosing a Bike
– Terrain and Riding Style
One of the most critical factors to consider when choosing between an MTB and a hybrid bike is the terrain you'll be covering and your preferred riding style.
MTB: if you prefer a bike that can handle rough off-road terrain, singletrack trails, and steep inclines, a mountain bike may be the ideal choice. Since they're designed to provide optimal control and stability, MTBs are perfect for tackling challenging outdoor environments.
Hybrid: on the other hand, if you're looking for a bike to use primarily on paved roads and urban environments but still want the versatility to handle occasional off-road excursions, a hybrid bike might be what you need.
– Speed and Efficiency
Regarding speed and efficiency on the road, there are some noticeable differences between hybrid and mountain bikes.
MTB: due to their larger, more aggressive tires and heavier build, MTBs are typically slower and less efficient on paved roads than hybrids. Their greater air resistance and the rolling resistance of their tires can make them feel sluggish on smooth surfaces.
Hybrid: hybrids are more efficient and faster on paved roads due to their lighter weight and narrower tires. This allows them to roll faster and cover longer distances with less effort than a mountain bike.
– Comfort and Position
The riding position and overall comfort of these bikes can also play a significant role in your choice.
MTB: Mountain bikes usually have a more aggressive riding position, with the rider leaning forward to maximize their power and control. This can be less comfortable over long distances or for users with back problems.
Hybrid: Hybrid bikes generally have a more upright, comfortable riding position. Their handlebars and seats are designed to reduce strain on the rider's back, making them a better choice for those who prioritize comfort during their rides.
– Price and Budget
Another factor to consider when choosing between hybrid and mountain bikes is your budget.
MTB: Mountain bikes can range in price from a few hundred to several thousand dollars, depending on the quality of the components, frame materials, and suspension systems.
Hybrid bikes can also range in price, but they are usually more affordable than mountain bikes, making them a more budget-friendly option for those looking for a versatile yet cost-effective choice.
You can always consult a credible source on bicycles to see the options available before deciding.
• Conclusion: Making the Final Decision
There is no universally right answer when choosing between a hybrid or an MTB. It ultimately depends on your needs, preferences, and the riding you plan to engage in most often.
A hybrid could be a perfect choice if you're seeking a versatile bike that can handle both paved roads and light off-road trails while remaining comfortable and efficient.
Conversely, if your primary focus is on off-road, singletrack adventures, a mountain bike would likely be the better option.
Test-riding a few models within your budget and discussing your preferences with an experienced bike shop employee can help you make the most informed decision.
Use this guide as a starting point, but always remember – the best bike for you is the one that feels right and brings you the most enjoyment on your cycling adventures.
Potential Downsides of Hybrid Bikes for Youth
Hybrid bikes combine road and mountain bikes' best features, creating a versatile and adaptable bicycle. They cater to many riders with varied fitness levels, riding preferences, and terrains. However, with their versatility come some downsides.
• Heavier Weight and Reduced Speed
One of the most significant disadvantages of hybrid bikes is their weight. Compared to traditional road bikes, hybrid bikes tend to be much heavier. This added weight can affect the bike's efficiency, making it slower and more challenging to ride.
Heavier bikes require more energy to propel, leading to fatigue on long rides. Additionally, the increased weight may affect the bike's handling, making it tougher to maneuver and control.
I recommend opting for a lighter hybrid bike model or upgrading some of its components with lightweight materials such as carbon fiber to reduce overall weight.
• Reduced Off-Road Capabilities
While hybrid bikes feature some characteristics of mountain bikes, their off-road performance is less effective. This is primarily because hybrid bikes lack certain features and components specifically designed for rugged terrain.
Hybrid bikes typically have smaller and less aggressive tires compared to mountain bikes. This may lead to decreased traction, making navigating steep and rocky terrain more difficult.
Additionally, many hybrid bikes do not have suspension systems or have limited suspension, resulting in a less comfortable and bumpier ride off-road.
For those who expect to encounter rough terrain regularly, I recommend investing in a dedicated mountain bike or equipping a hybrid bike with better off-road components such as wider, knobby tires and a suspension fork.
Mountain Bike Reviews and Guides
• Limited Customization and Upgrade Options
Given the versatility of hybrid bikes, their components are often built specifically for that category. This can limit options for customization and upgrades for riders who want to specialize their bike for certain uses or personalize it further.
Compared to road or mountain bikes, there may be fewer compatible parts available for hybrid bikes. As a result, riders might find it challenging to find the right components to suit their preferences.
I suggest that riders take their hybrid bike to a reputable bicycle shop to explore upgrade and customization options or look for a dedicated road or mountain bike as an alternative.
• Less Efficient on Road Surfaces
While hybrid bikes offer a wide range of advantages on various terrains, they tend to be less efficient on road surfaces than dedicated road bikes. Factors contributing to this reduced efficiency include wider and more treaded tires, heavier frames, and upright riding positions.
Hybrid bike tires often have more texture and width than road bike tires, which can increase resistance and decrease speed on smooth surfaces. The upright riding position of hybrid bikes may also reduce aerodynamic efficiency, further affecting the speed and leading to a suboptimal riding experience on paved roads.
For riders who primarily use their bike on roads, I recommend investing in a dedicated road bike or equipping the hybrid bike with narrower, smoother tires to minimize resistance.
Unit of Cycling Science at University of Chester
• Conclusion: Consider Your Needs and Preferences
While hybrid bikes provide versatility, comfort, and adaptability, they also have disadvantages. Higher weight, reduced off-road capabilities, limited customization and upgrade options, and less efficiency on road surfaces are some of the trade-offs in choosing a hybrid bike.
However, by considering your riding preferences, habits, and preferred terrains, you can decide whether a hybrid bike works for you or if a more specialized road or mountain bike may be a better fit for your needs.
Consult with experienced bike shop professionals, reputable research sources, and test rides to find the best bicycle option tailored to your needs and preferences. The journey to a fulfilling cycling experience starts with the right bike, whether a hybrid or another style of bike. Happy cycling!