Why Do Bike Tires go flat when not in Use?
A flat tire is so common among bikers, even with the best mountain bikes. It happens once in a while. Whether pinch flats or a rare phenomenon of tube explosion, cyclists should always be prepared for any eventualities.  Most experienced bikers will also admit that flat tires cause inconveniences and sometimes worry. Think about it this way. You've just registered for a triathlon for the first time then the unexpected happens, your tire bursts in the middle of the race.  How do you go about it?
Why Do Bike Tires go flat when not in Use?
When not in use, tires get deflated over time. This is mainly due to the permeability of the tube and the small size of air molecules. Slowly air molecules find their way through the tube and valve seal. When it is hot, the air pressure will increase, and the process will go somewhat quicker. If you have a tubeless tire, it can lose air due to the sealant leaking.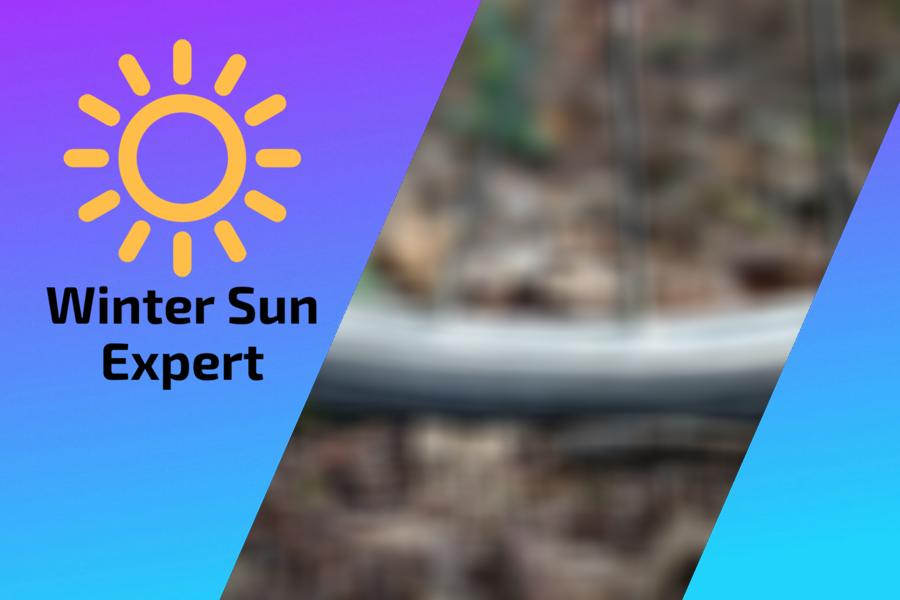 Well, the catch here is that, like every unfortunate eventuality, flat tires can be annoying and very frustrating. The good news, however, is that with good bike care and maintenance, you can control it so that it does not happen often. In this blog, we answer a few questions about flat tires.
Why Bike Tires go flat if not in use?
Forget buying a new pair of tires for your old mountain bike, and think about an uninterrupted cycling experience. With it, you should think about perfect tires whose tread will remain in good shape even after a long ride on rough terrain. Nevertheless, bikes do differ.
As soon as you acquire a new one, you want to ensure it is in good shape and condition. This way, basic tire care comes to mind. Will we look at this shortly, but first, here is a quick run through some of the reasons why bike tires go flat when not in use:
● Air Molecules vs. tube permeability
When not in use, tires get deflated over time. Like balloons that lose air daily, bike tires' air molecules squeeze through the valve seal. Air, you must already know, can squeeze through anything seal-proof, albeit it takes place slowly.
● Heated air vs. cold air
Most bikers will also admit that bikes lose pressure much slower when used. The reason is simple. Like an excited biker, tires heat up when used, causing the air inside to expand. Keeping bikes for a long time without use means the air inside will contract, lowering the pressure; hence they flatten.
Many scientific derivatives help explain this phenomenon of low tire pressure, but we will reserve that topic for another day.
Tubeless tires lose air
Tubeless MTB tires are getting more and more popular. They give you a smoother ride and help to maintain traction in rough terrain. But one of the disadvantages of tubeless tires is that they can lose air over time due to the sealant leaking.
Use the following steps to stop tubeless tires from losing air:
New sealant: Add a new sealant every 2 to 3 months. Heat makes the sealant evaporate faster than normal, and the tire material absorbs the sealant when it seals punctures.
Dirt buildup: Check for dirt around the spoke nipples. If you see excessive dirt around the spoke nipples, it can be a sign of sealant leaking. The tire liner can be punctured and need to be replaced.
Wear and tear: Check for wear and tear on the tire. When you see threads in the sidewall, you have to replace them.
Note: As the tubeless tire can start losing air during your ride, you should always carry a tube and pump.
Why do bike tires go flat in cold weather?
As winter approaches, most bikers/cyclists are getting worried about low tire pressure. Talk of waking up early morning to a flat tire or stopping midway to fix a faulty tube. Cold weather does not auger well with tire pressure.  So, the big question is this: Why does it happen?
Well, let's explore some reasons to help explain this phenomenon. First, you should note that checking your tire pressure with a gauge during cold weather is important. If your bike does not have an inbuilt pressure gauge, then stopping by a refill station wouldn't hurt. It will save you from unfortunate eventualities such as pinch flats riding on low-pressure tires.
Now, consider air density to explain why flat tires are common during cold weather. The air becomes denser or heavier in winter, whichever way you call it.  As a result, tires lose their pressure. It usually has nothing to do with a puncture or tiny air spaces in the tube.
A common understanding among experienced cyclists is that during cold weather, pressure in bike tires drops by at least 1 psi with every 10-degree Fahrenheit temperature drop. Thus, monitoring tire pressure in real-time is often a real challenge, especially for cyclists whose bikes do not have a monitoring system.
Take, for instance, waking to ride on a chilly morning. You should check the psi and top it up if necessary before going out.  But after riding for a while, the tires warm up, causing the air inside to expand. Do not run the risk of waiting for a week before adding pressure.
Do bike tires go flat if not used?
A straightforward answer is yes, bike tires lose their pressure if not used. Unless you have a pressure gauge to test the difference, you may not notice such a change for long. When you go out riding your mountain bike, air molecules inside tire tubes get excited, something that causes them to expand and fill up empty spaces on the upper parts.
Leaving your bike idle for weeks or months results in the contraction of air molecules, and soon enough, they either settle on the bottom of the tube or escape through a pressure valve.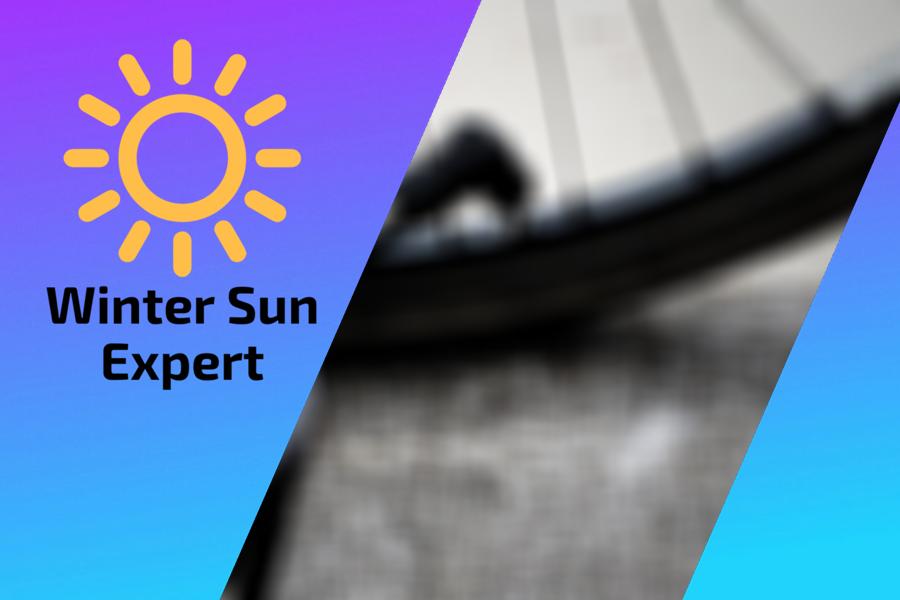 Moreover, when not in use, bike tires harden because they do not heat up. The latter only happens when you go out cycling. Whether riding on wide or narrow tires, the rate at which tires lose pressure varies. Take note that when in use, you should often check pressure using a gauge and fill up when necessary.
This is, however, not the case when you leave your bike unused for a long time. In the latter case, a flat tire or low pressure is the only possibility.
How can you cushion your bike against unprecedented flat tires?
Thus far, every cyclist out there must be asking one big question. How do you cushion your bike tires against flattening during cold weather or when unused? First, you must admit that riding on low-pressure tires will cause more damage than good to your bike. From pinch flats to wreaking havoc on the rims, you must be careful not to end up with a grounded bike.
With the above situations at the back of your mind, proper bike maintenance indeed goes a long way in helping to keep your treasured possession in good shape and stead. Thus far, a few points worth noting about using your bike include but are not limited to the following:
● Ride on ideal bike tire pressure
There are different tire types, each with a unique pressure rating. They include:
Tires of mountain bikes should have a pressure of between 30 and 50 psi. Anything below this range means your tire will likely experience pinch flats on rough terrain.
Psi in the range of 60 and 80 is the ideal gauge value for casual and urban bikes.
You must always check for bikers/cyclists who use road tires to ensure the psi is not over 100 or more than 140.
Considering the above psi ranges, any value below or above could trigger flat tires or an uncomfortable riding experience. For instance, pinch flats are the most likely outcome when you underinflate bike tires as soon as you start riding. While overinflating tires may not be something to worry much about, it could sometimes lead to tire bursts.
● Keep checking the pressure
As a bike owner, you have one holistic responsibility. Keep checking the psi value on your tires. It may not be often, but you must do it at least once weekly, if not after every cycling expedition. For those who own high-end mountain, urban, or road bikes with pressure gauges, checking pressure is something you should do very often.  
However, low-end bike owners must carry pressure gauges at all times or stop by pressure stations very often.
● Check tires for foreign objects
While this may sound like a basic tire maintenance routine, many bikers/cyclists ignore it. Thus, we include it here as a reminder that tires may have run over broken glass, sharp rocks, or other objects after a long day on the road. If left unchecked, these foreign bodies will pierce through tubes causing unprecedented punctures in the middle of a high-octane riding experience.
These are often not a cause for immediate worry because new tires with good tread will withstand them. However, they would potentially ruin your cycling experience one fateful day as you dig deeper and deeper into the treads.
● Check for wear and tear
No matter how much money you spend on new tires, wear and tear are common with machines. Therefore, check your bike tire sidewalls for cracks, dryness, and other damages. This is because wear and tear of the tread increase the rate at which tires go flat without warming on the pressure gauge.
Conclusion
In summary, bike tires will go flat, as is common. However, controlling how often it happens with good care and maintenance is possible. We hope this blog has helped shed some light on why bike tires go flat and how to guard against them.
Reasons behind bike tires deflating when unused
Bike tires going flat when not in use are common issues most cyclists face. It can be frustrating, especially when you expect a smooth ride only to be held back by a deflated tire.
• Understanding the Structure of Bike Tires
Before discussing the reasons for tires going flat, it is essential to understand the basic structure of bike tires. There are two main components: the inner tube and the outer tire. The inner tube holds air, while the outer tire provides protection and traction. A valve also connects the tube to the rim and allows for inflating or deflating the tire.
– Latex or Butyl Tubes: The Permeability Factor
The inner tubes of bike tires can be made from either latex or butyl. Latex tubes are lighter and have lower rolling resistance, resulting in better performance. However, they are more sensitive to temperature changes and are more permeable to air, leading to more frequent deflation. Butyl tubes are thicker and more durable but still allow air to permeate over time.
According to a study by the Transportation Research Institute at the University of Michigan, all tires lose air gradually, and even those made of the best materials still experience some air loss when not in use. It is simply a fact of the material characteristics, and cyclists should be prepared to re-inflate their tires occasionally, regardless of their tube type.
– The Role of Temperature Fluctuations
Temperature changes can significantly affect the air pressure within a tire. As the temperature decreases, so does the air pressure. This is because colder air contracts, resulting in a decrease in air pressure within the tire. Conversely, the air pressure rises due to expansion as the temperature increases.
It is essential to consider typical temperature fluctuations in your area and adjust the tire pressure accordingly, especially if your bike is stored outside or in an area with varying temperatures.
• Preventing and Fixing Flat Tires
Now that we've explored why bike tires go flat when not in use, let's discuss preventative measures and solutions for fixing flat tires.
– Regularly Inspect Your Tires
Regular tire inspections can help you identify potential issues before they lead to a flat tire. This includes checking for:
Tire pressure
Cracks, cuts, or wear on the outer tire
Damage to the inner tube, such as punctures or weakened areas
– Practice proper tire maintenance
Some recommendations for tire maintenance include:
Inflate your tires to the manufacturer's recommended pressure, typically printed on the side of the tire or listed in the bike owner's manual.
If you have latex tubes, consider adding a tire sealant to help reduce air loss and prevent puncture-related flats.
Store your bike in a temperature-controlled environment to minimize the effects of temperature fluctuations on tire pressure.
If you regularly ride on rough terrain or encounter sharp objects, consider investing in more robust tires with puncture-resistant technology.
– How to fix a flat tire
If you experience a flat tire, the common solution is to remove the wheel, locate and fix the puncture, or replace the damaged inner tube. Basic tools required to fix a flat tire include:
Tire levers
A patch kit or a new inner tube
A pump
Here's a simple step-by-step guide:
Remove the wheel from the bike, ensuring the brake is disengaged, if necessary.
Use tire levers to pry the outer tire off the rim, exposing the inner tube.
Carefully inspect the inner tube and locate the source of the leak.
Repair the puncture using a patch kit or replace the inner tube entirely, depending on its condition.
Reinstall the outer tire, ensuring it sits securely on the rim.
Inflate the tire to the recommended pressure.
Re-attach the wheel to the bike, and re-engage the brake, if applicable.
• Conclusion
Bike tires going flat when not in use is normal due to air permeability in the inner tube and temperature fluctuations affecting air pressure. To minimize the occurrence of flat tires, regularly inspect your tires, practice proper tire maintenance, and store your bike in a temperature-controlled environment.
Learning to fix a flat tire can save you time and frustration, ensuring endlessly enjoyable rides.
Causes for air loss in idle bike tires
• Understanding The Composition of Bike Tires
Bike tires typically comprise three main components: the tire itself, the inner tube, and the rim. The tire is the outermost part made of rubber, while the inner tube is located inside the tire and is responsible for holding the air. It usually comes made of either butyl rubber or latex. The rim acts as a solid support to the whole system.
When bike tires lose air over time, it is primarily due to the air inside the inner tube slowly escaping through tiny openings, which can occur even when the tire is not in use. There are several reasons why this phenomenon occurs, which will be directly addressed in detail in the following sections.
– Permeability and Air Loss in Bike Tires
Permeability occurs when air molecules slowly escape through the microscopic pores found in the rubber material of the inner tube. It is a natural process and is inevitable to some extent. However, the rate of permeability can vary depending on the type of material used for the inner tube.
Inner tubes made of butyl rubber are known to have a lower permeability rate thanks to their denser composition. In comparison, latex inner tubes have a higher level of permeability, meaning they lose air more quickly. Although latex inner tubes may require more frequent inflation, they might offer cyclists better performance and smoother rides.
For further information, refer to this study on air retention in bicycle tire materials from the Institution of Mechanical Engineers (Sage Journals).
– Rim Strip Positioning and Valve Issues
Air leakage may also occur if the rim strip is not appropriately positioned. The rim strip should be placed cleanly on the wheel rim, allowing it to prevent direct contact between the inner tube and the metal holes present in the rim. Any misalignment will lead to compressive force and create tiny gaps for the air to leak out, eventually causing the tire to lose pressure.
Another factor that might contribute to air loss involves the inner tube's valve. A valve is essentially the gateway to pump or release the air. A loose valve or one with damaged threads can release air and make the tire lose pressure over time.
• Effective Measures to Prevent Unwarranted Air Loss
Implementing the proper precautions and tire maintenance will assist in delaying air loss and can contribute to a better cycling experience. Here are some valuable recommendations from my personal experience:
– Choose the Right Tire Material
As previously mentioned, the material of the inner tube can make a significant difference in air retention. If you need to inflate your tires more often than you desire, consider switching to butyl rubber inner tubes instead of latex.
Conversely, if you are looking for improved performance and do not mind the more frequent need to inflate, latex inner tubes might be your preference.
– Check Valve Integrity and Maintain Cleanliness
Inspect the inner tube's valve regularly for any signs of wear or damage. Ensure it is tightly secured and the threads are in good condition. In addition, keep the valve cap clean and free from dirt or debris, as these might obstruct the valve and cause leakage.
– Rim Strip Positioning and Regular Inspections
Ensure the rim strip is correctly aligned during installation, covering the wheel's metal holes and separating them from the inner tube. Moreover, do not forget to carry out regular visual inspections of the rim strip for any signs of wear, such as tearing or overstretching, as these issues can lead to air leakage.
– Monitor Tire Pressure and Inflate Regularly
Monitoring tire pressure levels can help you detect any sudden changes or potential leakage issues. Use a reliable bike tire pressure gauge for accurate measurements. Inflate your tires to the recommended pressure level specified by the tire manufacturer. Doing this regularly helps you maintain optimal tire pressure and makes you aware of any potential air loss issues that can occur even when the bike is not in use.
In conclusion, bike tires losing air when not in use is a combination of factors, such as permeability, valve issues, and rim strip positioning. Understanding these factors and applying effective preventive measures will allow you to maintain optimal tire pressure, resulting in a smoother and more enjoyable riding experience. Regularly monitoring your bike tires' condition will prevent unwarranted air loss and help you to detect issues before they aggravate.
Tips to prevent bike tire flats and punctures
As an avid cyclist, I understand that few things, like a flat tire, can bring your ride to a screeching halt. Thankfully, there are steps you can take to lower the risk of flat tires and ensure your bike remains in optimal riding condition. This article will discuss the various methods and recommendations for preventing flat bike tires.
• Choose the Right Tires
Choosing the appropriate tires for your bike is one of the most critical factors in avoiding flat tires. High-quality, puncture-resistant tires can significantly reduce your risk of getting flat tires. These tires typically have a thicker tread and are designed to resist punctures from sharp objects.
I recommend browsing for tires with "puncture protection" or "puncture-resistant" in their product description. Remember that these tires may be more expensive initially but will save you money in the long run by reducing the likelihood of flats.
Some popular puncture-resistant tire brands include Schwalbe, Continental, and Michelin. Read reviews from fellow cyclists to find the best tire for your needs and riding circumstances.
• Proper Tire Inflation
Maintaining the correct tire pressure is vital in avoiding flats. Under-inflated tires can cause pinch flats or "snake bites", while over-inflated tires are more susceptible to punctures.
Check the manufacturer's specifications or the tire sidewalls to find your bike's recommended tire pressure. Most bike tires have a recommended pressure range, typically measured in PSI (pounds per square inch).
I recommend investing in a good-quality floor pump with a built-in pressure gauge. Check your tire pressure regularly, preferably before every ride. Keep in mind that temperature changes and air loss due to regular use can alter your tire pressure.
• Install Tire Liners
Tire liners are an additional layer of protection against punctures. These lightweight strips are installed between the tire and the inner tube and help prevent sharp objects from puncturing the tube. They are available in various sizes to suit different types of tires, from road bikes to mountain bikes.
Tire liners can be purchased from most bike shops or online retailers. To install tire liners, follow the manufacturer's instructions or consult online tutorials, such as this guide from Park Tool.
Remember that tire liners may increase your bike's rolling resistance, slightly affecting your ride's efficiency. However, most cyclists find that the extra protection outweighs the potential downsides.
• Regular Tire & Tube Checks
Regularly inspecting your tires and tubes for damage can help you identify potential flat-causing issues before they occur. Look for cuts, embedded objects such as glass or thorns, or excessive wear on the tire tread.
Consider replacing your tires if you notice significant damage or wear. Don't forget about checking your inner tubes, too look for any slow leaks or signs of damage.
It's important to remember that even puncture-resistant tires aren't immune to flats. Regular check-ups will help to ensure your tires and tubes maintain their integrity.
• Use Sealant
Tube sealant is another method to reduce your risk of flats. Sealants, such as Slime or Stan's NoTubes, are injected into your inner tubes or tubeless tires to help seal punctures as they occur.
Sealants work by effectively "plugging" the leak as the sealant material hardens from contact with the outside air, keeping your tires inflated.
If you use tube-type tires, opt for tubes preloaded with sealant or consider injecting sealant into your existing tubes. Follow the manufacturer's recommendations for the appropriate sealant amount for tubeless tires.
It's worth noting that sealant has a limited lifespan and may need to be topped up or replaced over time, particularly in hot or dry climates. Consult the sealant manufacturer's instructions for guidance on when to refresh your sealant.
• Maintain Proper Riding Technique
Your riding technique can play a role in preventing flat tires. Avoid sharp or sudden movements that strain your tires excessively, and avoid riding over objects such as glass, nails, or sharp rocks.
Be vigilant about road conditions and scan ahead for debris or potholes. When navigating rough terrain or obstacles, keep your weight centered over your bike and use your body's natural suspension (arms and legs) to absorb impacts.
• Conclusion
In summary, the key to preventing flat bike tires is selecting appropriate, puncture-resistant tires, maintaining correct tire pressure, using tire liners and sealants, regularly checking your tires and tubes for damage, and maintaining proper riding technique.
Following these recommendations can significantly reduce the likelihood of experiencing flat tires, ensuring you enjoy a smooth and uninterrupted ride.
Potential deterioration of unused bike tires
If you own a bicycle, you may have asked, "Do bike tires go bad if unused?" It's a common question among cyclists, especially as some bikes are stored in garages, basements, or sheds for long periods without any use.
• Factors Affecting Bike Tire Degradation
– Time
Like most rubber products, bike tires have a finite lifespan due to natural rubber aging. Over time, they can dry out, become brittle, and lose their elasticity even when unused.
The process is slow and can be accelerated by environmental factors. Industry experts suggest that the average bike tire can last up to seven years without any significant degradation, regardless of whether it is in use.
– Exposure to Sunlight
Direct exposure to sunlight can be disastrous for your bike tires. Ultraviolet (UV) rays from sunlight cause the rubber to break down chemically, resulting in tire cracking and increased brittleness. This process is called 'solarization' and becomes more significant the longer your tires are exposed to sunlight.
– Excessive Heat or Cold
High temperatures can cause bike tires to degrade due to 'thermal aging.' High heat speeds up the aging process, making the rubber brittle and prone to crack over time. On the other hand, excessive cold can also harm bike tires, causing them to harden and lose their flexibility.
– Ozone and Air Pollutants
Rubber degradation can be accelerated by exposure to air pollutants, particularly ozone. Ozone breaks down rubber by attacking its molecular structure, causing it to become brittle and crack over time. Air pollutants, such as smog, can weaken rubber tires and make them more permeable to ozone.
• Identifying and Preventing Tire Degradation
– Visual Inspection
It's essential to inspect your bike tires for signs of degradation regularly. Look for cracks, brittleness, or any tire shape or color changes. If you see any of these signs, it's time to replace your tires to ensure your safety and maintain optimal cycling performance.
– Proper Storage
Preventing tire degradation starts with proper storage. Whenever possible, store your bicycle indoors in a cool, dry place away from direct sunlight, extreme temperatures, and sources of ozone, such as electrical devices or vehicles' exhaust fumes.
An ideal storage location would be a dedicated bike storage area or a climate-controlled room.
– Tire Rotation
If your bicycle will be stored for an extended period without use, it's a good idea to rotate the tires. This will help prevent tires from developing flat spots and slow aging. Rotate the tires every few months, allowing the weight distribution to shift across the tire.
– Tire Pressure
Maintaining optimal tire pressure can help prolong the life of your bike tires. While correct tire pressure varies depending on the tire model and intended use, generally speaking, higher tire pressure can help protect against wear and tear.
It's essential to check tire pressure regularly and adjust it according to the manufacturer's recommendations.
– Use of Tire Protectants
You can find specialized products to protect bike tires from environmental factors like UV rays, ozone, and extreme temperatures. These protectants can be applied directly to your tires to create a protective barrier, slowing aging.
Sheldon Brown's website and the International Bicycle Fund offer in-depth information about bike tire care, recommended tire pressure, and more.
• In Conclusion
While bike tires degrade over time, whether you're using them or not, you can take several proactive steps to minimize tire aging and prolong their lifespan.
By regularly inspecting your tires, avoiding excessive exposure to sunlight and extreme temperatures, maintaining proper tire pressure, and storing your bike correctly, you can ensure your tires remain in optimal condition and provide a safer riding experience.
Always be vigilant for signs of degradation, and remember that replacing tires when necessary is essential to responsible bicycle maintenance.