The best electric bike motor for you, 25 Things You Should Know
There is no other hotly debated topic on electric bikes than the engine. But the questions people fail to address are which areas should be examined. Does defining the best electric bike motor come down to raw power? Or perhaps some smaller aspects should be looked at?
To choose the best motor for you, there are a few things you have to look at:
Design and weight of the motor
Support levels
Displays and remote technology
Apps
Noise level
Battery usage
The natural ride behavior
Essential aspects of the motor
In most cases, electric bike motors are always ranked according to the specifications on performance. When things get real, however, these figures fail to matter or reveal the right side of the bike. That is why you need to look at some aspects listed below besides the performance.
All the motors discussed in this article meet the recommended power standards for eMTB engines. The law states that the average power of an electric bike motor should not exceed 250W over thirty minutes.
Another aspect to consider is the torque, measured in Newton meters, and determines the strength of the motor. TQ is dominant in the motor list, with a torque of 120 Nm. The powering factor of the engine is either an external or internal battery attached to the downtube.
The battery's lifespan is determined by the consumption rate of the motor and its capacity. The battery capacity is measured in watt-hours, otherwise represented as Wh.
This sentiment means that if an engine consumes 250 Nm, a fully charged 500 Wh battery will take two hours to drain completely. 
Support levels
With every electric bike motor comes a support level that the manufacturer indicates on the product. For instance, the old Bosch (2015) suggests that the support level provided is 300%. That means that the motor can triple the power the rider exerts on the pedals when riding. The support level of electric bike motors comes in the range of between 50% and 400%.  Some can go up to 500%.
The best electric bike motor should offer more support levels to make it more adaptable to harsh riding conditions. This way, it helps riders to conquer some of the steepest terrains with a lot of ease. In most cases, some motor integrates a progressive mode (to the support level) more adaptable to the power input.
These motors use the technology of inbuilt sensors to detect the effort applied to the pedals by the rider and thereby adjust its support level according to the required output that would equal the task. In that situation, the harder the input on the pedals, the more support the motor offers.
The progressive assistance ensures that there is a natural and intuitive riding experience. Such smart supports are integrated into the motor system to establish a seamless shift between the different riding modes depending on the environment.
When looking to buy an electric bike, it is advisable to consider the manufacturer's specifications and the percentage of support the motor offers. However, it may be difficult to compare the different motors because there are no standard procedures for testing the engines. 
Design and weight of the motor
It would be wise to remember that the best engine only goes as far as the bike it is attached to. Furthermore, the motor is likely to have a significant influence on the performance of the bike.
Electric bike motors with more compact units provide more room for the bike's rear end and suspension design. On the same point, the bike's weight determines the electric bike's handling.
Displays and remote technology
Display systems and remotes are used to change different bike modes, such as the support levels. There are vast options, ranging from the not-so-complicated designs to fully colored displays that come with multiple app features.
All these systems also come with other complications and compatibility problems. For instance, Bosch and Shimano motors only require their products as additional features, while some brands like TQ and Brose are compatible with other accessories.
Despite a wide range of options available in the market, most electric bikers are often faced with three main challenges:
Bulkiness: The bulkiness of the remote makes it hard to reach, and therefore activating the remote dropper becomes challenging.
Damage: Remotes and displays are prone to damage as they are often easily exposed to impacts.
Readability: The readability of the displays is easily affected by intense and direct sunlight.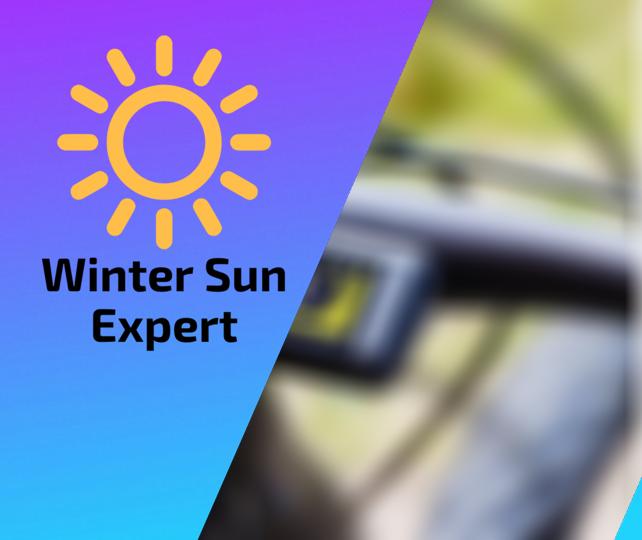 When considering the above challenges, Brose and Shimano become the best options for electric bike motors because they offer minimal designs to tidy the cockpit or give full whistles as alternatives.  
Availability of feature-Apps
Smartphones have revolutionized almost every sector of the economy and other machines. It is nowadays easier to check progress and keep tabs on different elements through mobile phone apps. The same goes for electric bike motors.
Almost every manufacturer in the market develops dedicated apps that allow riders to access and control the bike's characteristics. It is easier to track your activities and the bike's location if the electric bike manufacturer offers smart devices that do all these works.
But that is not all. Not everyone is technology savvy or would like to tune on bikes with remotes and handy gadgets. Some people enjoy the fun of natural cycling. That is why you need a motor capable of handling both situations.
Downsizing
Downsizing is the trend in the motor industry. Not everyone likes more power; to some people, less power brings more authenticity and fun to the riding experience. Some manufacturers offer lower torque motors that give the best cycling experience with less speed.
For instance, the Fazua motor and Shimano STEPS E7000 have up to 60 Nm torque but are still natural with less power. With that information in mind, it is essential to know what your riding style is.
Pedaling cadence
The tempo of pedaling that you give an electric bike impacts its motor performance. Each electric bike motor comes with a specified pedaling cadence that would make the engine reach its peak performance efficiently.
Most motors perform better when the tempo is either lower or higher depending on the design of the bike, its internal gear ratio, among other factors.
The best electric bike motor operates better by coping with fluctuations in cadence. At the same time, the engine should provide even support, maintain a consistent power output, and adapt well to the change in cadence.
An excellent example of such a motor is the Brose Drive S Mag, which offers maximum torque at a different range of cadence, and at the same time, maintains efficient power output. Another excellent machine is the Bosch Performance Line CX.  
Decibel killer or resonance mayhem
As many people ignore this fact, it remains true that the amount of noise coming from an electric bike's motor can influence the riding experience. A silent motor makes the journey more natural and enjoyable than a noisy engine.
The noise is, however, not entirely brought by the motor alone. Sometimes, the frame can act as a resonator that amplifies the sound of the engine and the gearbox.
The best way to avoid such problems is by checking a well-designed frame to keep the noise at a level you can handle. That is to say that a motor can be quiet on some bikes and still ruble on others.
The gearbox ratio
Sometimes you may find yourself in a situation where your battery is dead, and the motor is down. That is mostly when riding past the limit of 15 miles/hour (25 km/h). at that time, you will likely experience some motor resistance.
Mindful of that, you need a motor that can keep the resistance as minimum as possible. But remember, all that depends on the bike gear ratio and how it adapts to high motor revs to the chainring.
Fazua Evation motor, Brose belt drive, and TQ Pin Ring are some models that can drive the engine while at the same time keeping the resistance on the pedals as low as possible.
All three mentioned motor models have a freewheel system that can isolate the gearbox from the cranks when you are in a situation where your motor is wholly disengaged as a result of a dead battery.
Yamaha and Shimano are some motor models that create immediate pedaling resistance (to some extent) once the motor is disengaged. Bosch (old version) experiences strong opposition on the pedals once the battery is dead. The latest Bosch models have resolved the issue of resistance.
The two in one motor ride feeling
The ride feels that a motor gives an electric bike that can be impacted by the engine's hardware and the firmware tuning. Bosch is notoriously known to restrict any modifications to the characteristics of their motor. That means all Bosch motors behave similarly regardless of the bike they are attached to.
On the other hand, Brose, Yamaha, and TQ are a bit relaxed in their motors. All three models allow manufacturers to tune the engine as they deem fit. Such freedom enables the motor to have a different ride feeling and behavior.
The battery and the range
Cells with larger capacities would provide more power and therefore increase the range of the motor. But again, the range also depends on the energy that the engine consumes and not just the size of the battery.
The powerful TQ of 120 Nm torque consumes more energy than the smaller Fazua Drive Model, with almost half its power. Additionally, the riding style also affects the battery's life span.
Other factors like the tire's pressure, temperature, support level, the weight exerted on the bike, and the terrain also affect the range of the battery. The vast aspects make it difficult to develop a standard to rule to measure range and vertical reach.
The natural ride behavior
Natural and authentic ride behavior includes the best handling and control of the bike. In this respect, the power of the electric bike motor is nothing if the control is not good enough. The most powerful electric bike motors are often with challenging handling and controls.
The best electric bike motor should be one that engages faster to deliver more power but, at the same time, be in a position to do so seamlessly without being jerky.
Three factors that affect the natural ride behavior in electric bike motors are the engine's hardware, the rider's activities, like pedaling cadence, and firmware. The firmware is the interface between the electric bike's motor and the rider.
That means the firmware should be able to interpret commands such as the pressure exerted on the pedals and the motor system. The harmonization of the effect of the rider on the motor brings a good ride feeling, referred to as the natural ride behavior.
Top Electric Bike Motor: Find Your Perfect Fit
Choosing the right electric bike motor for your needs can distinguish between an enjoyable ride and a frustrating experience.
• Hub Motors vs. Mid-Drives
Two main types of electric bike motors are hub motors and mid-drives. Let's dive into each one and see which might suit your needs.
– Hub Motors
Hub motors are found within the wheel hub of the bike. These motors are often less expensive and can be more discrete, making them a popular choice for many riders. Let's take a closer look:
Direct-Drive Hub Motors: These provide power directly to the wheel, offering a smooth and seamless experience. They produce almost no noise and require little maintenance. However, their efficiency might be lower when climbing steep hills. The Aosom Direct-Drive Hub Motor is a popular example of a direct-drive hub motor.
Geared Hub Motors: Geared hub motors use a gearset inside the motor casing for extra torque, making them better suited for hilly terrain. They're slightly louder and have more moving parts, which could mean more maintenance. A popular example of a geared hub motor is the Bafang G-01 Geared Hub motor.
– Mid-Drive Motors
Mid-drive motors are situated at the bike's crankset and deliver power directly to the chain. These motors are often more powerful, providing better climbing ability and responsiveness. The downside is that they can be more expensive and require more maintenance due to increased wear on the bike's components.
The Bosch Performance Line is a popular example of a mid-drive motor.
• Factors to Consider When Choosing an Electric Bike Motor
Now that we have an understanding of the two main types of electric bike motors let us examine the factors you should consider when selecting the best one:
– Power
Motor power is measured in watts (W). A higher wattage typically correlates with increased power and torque, which can help you tackle steeper hills or carry heavier loads. For most riders, a motor between 250W and 500W should be sufficient.
However, if you plan on carrying heavy cargo or tackling steep hills, consider a more robust motor with 750W or more.
– Speed
Different motors will deliver varying top speeds, measured in miles per hour (mph). Consider your typical riding terrain, local speed limits, and the amount of assistance you desire to determine your ideal motor speed. The speeds of most electric bike motors on the market range between 20-28 mph.
– Battery Range
The battery size significantly impacts the motor's performance, showing how far your electric bike can travel on a single charge. A larger battery can deliver more range but add weight and cost to your bike. Consider the balance between range and bike weight when choosing an electric bike motor.
– Noise and Vibration
Some electric bike motors can produce noticeable noise and vibration, which can irritate some riders. Direct-drive hub motors are generally quieter than geared hub motors, and mid-drive motors fall somewhere in the middle. If noise levels are a concern, test-ride a few different motors to find the most suitable one.
– Cost & Maintenance
The price of electric bike motors varies significantly. Determine your budget and prioritize your needs to find the perfect balance between cost and performance. Be sure to factor in maintenance requirements as more complex motors might need more frequent maintenance, which could add up over time.
• Recommendations for Different Riders
Here are some recommendations based on different riding styles and needs:
Casual Commuter: A direct-drive hub motor offers a quiet and low-maintenance option for riders who use their electric bike primarily for commuting and leisure. A 250W – 350W motor should suffice.
Hilly Terrain/Heavy Loads: If you frequently ride on hilly terrain or plan on carrying heavy cargo, a mid-drive motor with a minimum of 350W of power is an excellent choice.
Extreme Hills/Off-Roading: Consider a powerful mid-drive motor in the 500W – 750W+ range for extreme hill climbing or off-road adventures. This will provide ample torque and responsiveness when needed.
Balanced Performance & Budget: A geared hub motor is a great option if you're seeking a balance between performance and budget. They deliver more torque than direct-drive hub motors at a lower price than mid-drive motors.
Considering the factors discussed above, you'll find the perfect electric bike motor to match your needs, ensuring enjoyable rides for years to come. Learn more about electric bike motors and other components from Oregon's Transportation Research and Education Center. Happy riding!
| Motor Brand | Model | Power (Watts) | Torque (Nm) | Type |
| --- | --- | --- | --- | --- |
| Bosch | Performance Line CX | 250 | 85 | Mid-drive |
| Shimano | STEPS E8000 | 250 | 70 | Mid-drive |
| Brose | S Mag | 250 | 90 | Mid-drive |
| Go SwissDrive | Maxon M175 | 250 | – | Hub motor |
| Yamaha | PWseries SE | 250 | 70 | Mid-drive |
Determining the Ideal Ebike Motor Power for Your Needs
Deciding on the perfect e-bike motor for your needs can be challenging. With so many options available, it is necessary to understand the various factors that will influence the ideal power level for your particular circumstances.
• Understanding E-Bike Motor Power Ratings
Before diving into the selection process, it is crucial to have a clear understanding of the motor power ratings. E-bike motors are generally rated in wattage, representing the amount of electrical power the motor consumes. This power ultimately translates to the mechanical energy that propels the bike.
E-bike motors commonly range from 250 to 1000 watts, with some high-performance models reaching up to 5000 watts. While higher-wattage motors usually offer more power and speed, they also come with increased weight, reduced battery life, and a higher cost.
Consequently, finding the right balance between power output and practicality for your specific needs is essential.
– 250-500 Watt Motors
For most riders, a motor in the 250 to 500-watt range will offer adequate power for various everyday uses. Bikes equipped with these motors can typically reach up to 20 miles per hour (32 km/h) and efficiently handle moderate inclines.
These motors are ideal for riders who:
Will primarily ride on flat or moderately inclined terrain.
Do not require speeds over 20 miles per hour.
Desire greater energy efficiency and longer battery life.
– 500-1000 Watt Motors
Motors in the 500 to 1000-watt range offer increased power for riders facing more demanding conditions or wanting a faster e-bike. With these motors, riders can achieve up to 28-30 miles per hour (45-48 km/h) and confidently tackle steeper hills.
These motors are ideal for riders who:
Will frequently encounter hills or steep inclines.
Desire speeds of up to 28-30 miles per hour.
Are less concerned about energy efficiency and long battery life.
– 1000 Watt and Higher Motors
High-powered motors of 1000 watts or more are typically reserved for enthusiasts, riders with specific power demands, or those who need off-road capabilities. These e-bikes can achieve over 30 miles per hour (48 km/h) and have ample power for tackling the most challenging terrain.
These motors are ideal for riders who:
Need maximum power for off-road riding or extreme conditions.
Desire speeds exceeding 30 miles per hour.
Are less concerned with energy efficiency and battery longevity.
• Evaluating Your Riding Requirements
Now that you have a general understanding of e-bike motor power ratings, it's time to examine your specific riding needs closely. One key factor to consider when choosing a motor is the typical distances you'll be riding.
If your daily commutes or rides are relatively short (less than 10 miles), a lower-powered motor in the 250-500 watt range should suffice. These energy-efficient motors will offer adequate power while helping extend your battery life, ensuring you don't require frequent recharging.
However, a motor in the 500-1000 watt range may be necessary for longer commutes or more demanding rides. These motors provide the power needed for steep hills or lengthy rides without sacrificing too much energy efficiency.
For riders who plan on tackling challenging trails or off-road terrain, a 1000 watts or more motor will offer superior performance and capabilities for such demanding conditions.
• Considering Rider Preferences and Cycling Goals
Lastly, personal preferences and cycling goals should be factored into your decision-making process. Rider weight can also affect the required motor power, as heavier riders may need additional power to achieve desired speeds or climb hills efficiently.
If you're a more casual rider who wants assistance on your daily commutes or rides, a motor in the lower power range of 250-500 watts should satisfy your needs. These motors provide sufficient power without adding significant weight to your e-bike, allowing for a more natural feel to the ride.
On the other hand, if you're a cycling enthusiast seeking top performance or enjoy cycling on difficult terrains, a more powerful motor will be a better choice. A 1000-watt or higher motor will appeal to those who value speed, extended hill-climbing capabilities, or off-road prowess.
Ultimately, the power you need for your e-bike motor will depend on your unique requirements, riding preferences, and cycling goals. By carefully considering these factors and understanding the differences in motor power ratings, you can make an informed decision that best suits your needs.
For further guidance, consult resources provided by reputable cycling organizations such as The League of American Bicyclists for expert advice on e-bike technologies and best practices.
Exploring the Speed Potential of a 5000W Ebike Motor
Electric bikes, or e-bikes, have become increasingly popular due to their convenience, efficiency, and eco-friendliness. Among e-bike enthusiasts, one of the most frequently asked questions is: how fast can a 5000W e-bike motor go?
• Understanding the Power of a 5000W Ebike Motor
Simply put, the speed of an ebike depends on the power output of its motor. A 5000W ebike motor is considerably powerful compared to most e-bikes. This high-powered motor offers increased acceleration, improved climbing capabilities, and higher top speeds.
In general, a 5000W ebike motor can reach speeds of up to 40-50 miles per hour (65-80 kilometers per hour). However, it is essential to note that this top speed may vary based on several factors.
• Factors Influencing the Speed of a 5000W Ebike Motor
– Weight and Aerodynamics
The weight of the bike, rider, and any cargo, as well as the bike's aerodynamics, can significantly impact the top speed of a 5000W ebike motor. Heavier weights and less aerodynamically designed bicycling are additional factors that might cause a reduction in top speed.
Choosing a lightweight ebike and adopting a more aerodynamic riding position can help to maximize your speed potential.
– Battery Voltage
The battery's voltage is another critical factor in determining the top speed of a 5000W ebike motor. Ebike motors commonly use 48V, 52V, or 72V battery systems. A higher voltage battery system allows the motor to draw more power, increasing top speeds.
For example, pairing a 5000W motor with a 72V battery could allow you to achieve speeds beyond 50 mph (80 kph).
– Controller and Gear Settings
The ebike's controller and gear settings also directly influence its top speed. Some controllers have built-in speed limits that prevent the motor from reaching its full potential, while others may offer customizable settings to optimize performance.
Additionally, using the appropriate gear ratios can further enhance the speed capabilities of a 5000W ebike motor.
– Terrain and Weather Conditions
Lastly, your terrain and weather conditions while riding your ebike can impact its top speed. Uphill climbs, rough or uneven surfaces, and headwinds can all slow down your ebike, even with a powerful 5000W motor. To achieve the highest speeds, riding on flat, smooth surfaces in ideal weather conditions is best.
• Enhancing the Performance of Your 5000W Ebike Motor
To make the most of your powerful 5000W ebike motor, consider the following recommendations:
Upgrade your battery to a higher voltage system for increased speed potential
Use an adjustable controller to optimize settings for top speed
Adjust your riding position for better aerodynamics
Choose lightweight components to reduce overall weight
Maintain proper tire pressure for optimal performance
Familiarize yourself with local rules and regulations surrounding ebike speeds and power outputs
It's also worth mentioning that The National Institute for Transportation and Communities offers resources and research on topics related to electric bicycles, which may be useful for those seeking further information.
• Final Thoughts on 5000W Ebike Motor Speed
In conclusion, a 5000W ebike motor offers immense power and can reach impressive speeds of up to 40-50 mph (65-80 kph). However, weight, aerodynamics, battery voltage, controller settings, and terrain can impact this top speed.
By understanding these factors and optimizing your bike's performance, you can maximize your high-powered ebike motor and enjoy an exhilarating ride.
Most Reliable Ebike Models: Top Choices Evaluated
Electric bicycles, or eBikes, are among today's best sustainable commuting options. They provide an efficient and enjoyable way to ride, with the added benefit of an electric motor to pedaling. Given the various options in the market, choosing the most dependable eBike can be challenging.
• Key Factors in Choosing a Dependable eBike
– Battery Life and Quality
The battery is the heart of an eBike, and its life and quality directly affect the overall performance of the eBike. A high-quality battery will ensure the eBike provides consistent power and performance over time. Look for eBikes from reputable manufacturers of lithium-ion batteries, such as Samsung, LG, or Panasonic.
Additionally, consider the battery's capacity (measured in watt-hours), as it determines the eBike's potential range per charge. A higher capacity usually translates to a longer range.
– Motor Performance
The motor is another crucial component of an eBike, determining the level of assistance you receive while pedaling. When looking for a dependable eBike, opt for models featuring motors from well-known and reliable manufacturers.
The two most common motor types are hub motors and mid-drive motors. Hub motors are located in the wheel hub and are generally more affordable, while mid-drive motors are located at the bike's crankset and provide better overall performance, especially on hilly terrain.
– Frame and Component Quality
A dependable eBike should have a robust frame and high-quality components that can withstand long-term use. Look for eBikes with frames made of aluminum or carbon fiber, as these materials are lightweight and offer excellent durability.
Additionally, pay close attention to the quality of the brakes, suspension, and gears, as these components are essential for your safety and comfort.
– Warranty and Customer Support
A good warranty and responsive customer support indicate a dependable eBike brand. A manufacturer that offers a comprehensive warranty and backs it up with excellent customer service demonstrates their commitment to quality and customer satisfaction.
Look for eBikes with warranties covering at least two years on the motor and battery and a one-year warranty on other components.
• Top Picks for Dependable eBikes
Based on the factors mentioned above, here are some top picks for the most dependable eBikes available in the market:
The Specialized Turbo Levo is an electric mountain bike with a high-quality aluminum frame, a powerful Brose mid-drive motor, and a high-capacity lithium-ion battery. These components, combined with top-notch suspension, brakes, and gears, make it a dependable choice for recreational and commuting purposes.
Additionally, Specialized is known for its excellent customer support and comprehensive warranty.
The Giant Trance E+ Pro is another excellent choice for those seeking a dependable eBike for off-road adventures. The bike features a durable aluminum frame, a powerful Yamaha motor, a long-lasting lithium-ion battery, and high-quality suspension and brakes.
Moreover, Giant has a strong reputation for its customer support and warranty coverage.
The Riese & Mller Nevo GT is a versatile eBike for urban commuting and light off-road use. It features a unique low-step frame of high-quality aluminum, a robust Bosch Performance Line motor, and a lithium-ion battery with an impressive range.
Furthermore, the company offers a comprehensive warranty and excellent customer support.
The Trek Allant+ 7 is an excellent choice for commuters looking for a dependable eBike. It features a light and sturdy aluminum frame, a reliable Bosch mid-drive motor, and a long-lasting lithium-ion battery.
Moreover, Trek is known for its fantastic customer service and warranty coverage.
• Take Home
Finding the most dependable eBike boils down to the quality of the battery, motor, frame, components, warranty, and customer support. By considering these factors and exploring our top recommendations, you can choose an eBike that will provide a reliable commuting solution for years.
For further information on eBikes and safety and maintenance tips, visit the National Institute for Transportation and Communities (NITC)" website, which offers insightful resources and data on eBike use and infrastructure.
Hub Motors vs. Mid-Drive: Comparing Ebike Performance
When it comes to electric bicycles, one of the most crucial components is the motor. As you may have noticed, there are two primary types of motors: hub motor and mid-drive. Choosing between these two options can be daunting, especially for those new to the e-bike world.
• Understanding the Differences: Hub Motor vs. Mid-Drive
– Hub Motor
A hub motor is an electric motor located within the wheel hub. This design is usually found on the rear wheel but can also be placed on the front wheel in some cases. Hub motors are popular due to their simplicity and lower cost. Here are some key characteristics of hub motors:
Direct Drive: Hub motors provide direct power to the wheel without a chain or gears. This results in fewer mechanical parts, making maintenance easier and potentially increasing the motor's lifespan.
Simple Installation: Since the motor is integrated into the wheel, installation on the bike is often more manageable than mid-drive systems.
Generally Lower Cost: Hub motors are less expensive than mid-drive options, making them appealing to budget-conscious consumers.
However, there are some downsides to hub motors:
Less Efficient: Since the motor operates independently from the bike's gears, it functions constantly. This can reduce efficiency on challenging terrains, such as uphill climbs.
Weight Distribution: Hub motors can cause uneven weight distribution, affecting handling and stability, particularly at higher speeds.
– Mid-Drive Motor
A mid-drive or central or crank-drive motor is mounted at the bike's bottom bracket, placing it close to the center of gravity. This motor type works with the bike's chain and gears, allowing for more efficient power transfer. Here are the main advantages of a mid-drive motor:
Improved Efficiency: Since mid-drive motors work with the bike's gears, they can adjust to different terrains, ensuring optimal performance regardless of the conditions.
Better Weight Distribution: The mid-drive motor's central placement results in a more balanced weight distribution, improving handling and stability.
Increased Torque: Mid-drive systems typically provide higher torque than hub motors, making them better suited for challenging terrains such as steep hills or off-road trails.
However, mid-drive motors come with some drawbacks:
Complex Installation: Mid-drive systems can be more challenging to install compared to hub motors due to the need for additional components.
Higher Cost: Generally, mid-drive motors are more expensive than their hub counterparts, which may be a consideration for some buyers.
Increased Maintenance: The interaction between the motor and the bike's drivetrain can lead to increased wear and tear on components, potentially requiring more frequent maintenance.
• Making the Right Choice
– Commuting or Casual Riding
A hub motor can be a great option if your primary use for an electric bike is commuting or casual riding on well-maintained roads. They are more affordable and require less maintenance, making them ideal for a low-cost, low-hassle solution.
Additionally, the direct drive design means you won't have to worry about getting grease on your clothes or belongings from a chain or gears. Hub motors are also relatively quiet, making them an excellent choice for urban environments.
– Adventure or Off-Road Riding
Suppose you plan to use your e-bike for off-road adventures or tackling challenging terrains like steep hills or uneven surfaces. In that case, a mid-drive motor is likely the better choice.
A mid-drive system's improved efficiency, torque, and weight distribution will allow the bike to handle these conditions more effectively. Additionally, mid-drive motors excel in lower-speed, high-torque scenarios prevalent in off-road riding.
– Performance and Budget
Lastly, consider your desired performance level and budget. If you have more money and want a high-performance bike, a mid-drive motor is the way to go.
However, a hub motor can be a satisfying and cost-effective alternative if you're on a tighter budget or only need a bike for casual riding.
• Take Home
Both hub motors and mid-drive motors have their unique advantages and disadvantages. Determining the best option for you will ultimately depend on how you plan to use your e-bike, your performance expectations, and your budget.
By understanding the differences between the two motor types, you are now better equipped to make an informed decision.
For more information and advice on electric bikes, we recommend visiting The National Renewable Energy Laboratory (NREL) and The Electric Bike Association. These reliable sources provide valuable research and resources to help you maximize your electric bike experience.
Sampling the best electric bike motors
The leading electric bike motors in the market are Brose, Bosch, Yamaha, and Shimano. All these models have pedal-assisted systems and different power, torque, and display options. As much as they all have varying aspects, some areas are most effective in distinguishing the efficiency of the motors.
One such area is speed. All the engines are restricted to 25 km/h, but due to the difference in gravity and the strength of the legs, the figures are quickly passed in some models.
Let us look at the four distinct motor models separately and analyze their characteristics. Hopefully, you will find an area that can help you choose the best electric bike motor for you.
1. BROSE
Brose models, like the Specialized Turbo Levo, offer three options in terms of power output that are easily accessed on the sides of the battery pack. The system gives the simplest cockpit by doing away with mounted displays.
The drawback of this system is, however, that it cannot switch the power on the hoof while at the same time, it requires the spinning of gears when on uphill riding instead of the mid-way mode where there is enough lag time for the motor to measure the cadence and torque.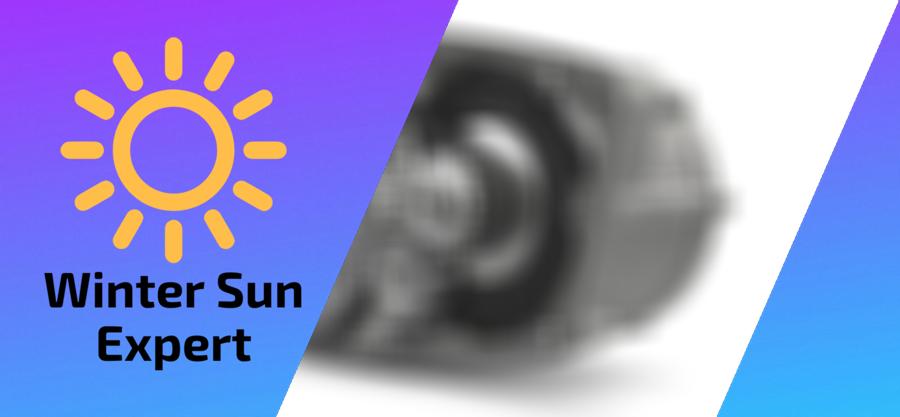 Regarding software, the Specialized Turbo Levo has a specialized mission control app that can be used to adjust various modes on the bike, including the battery's lifespan.
2. BOSCH
Bosch's 250W crank drive has the most powerful motor of the Bosch models and is very easy to use. The engine also comes with a Purion display that is simple and readily customized. This model also has a push-button that engages the motor when pushing your electric bike.
It is, however, not recommended to push an e-bike. The best feature of the Bosch motor is that it allows updates to be added to the system through a USB diagnostic socket. The updates are also easy to find.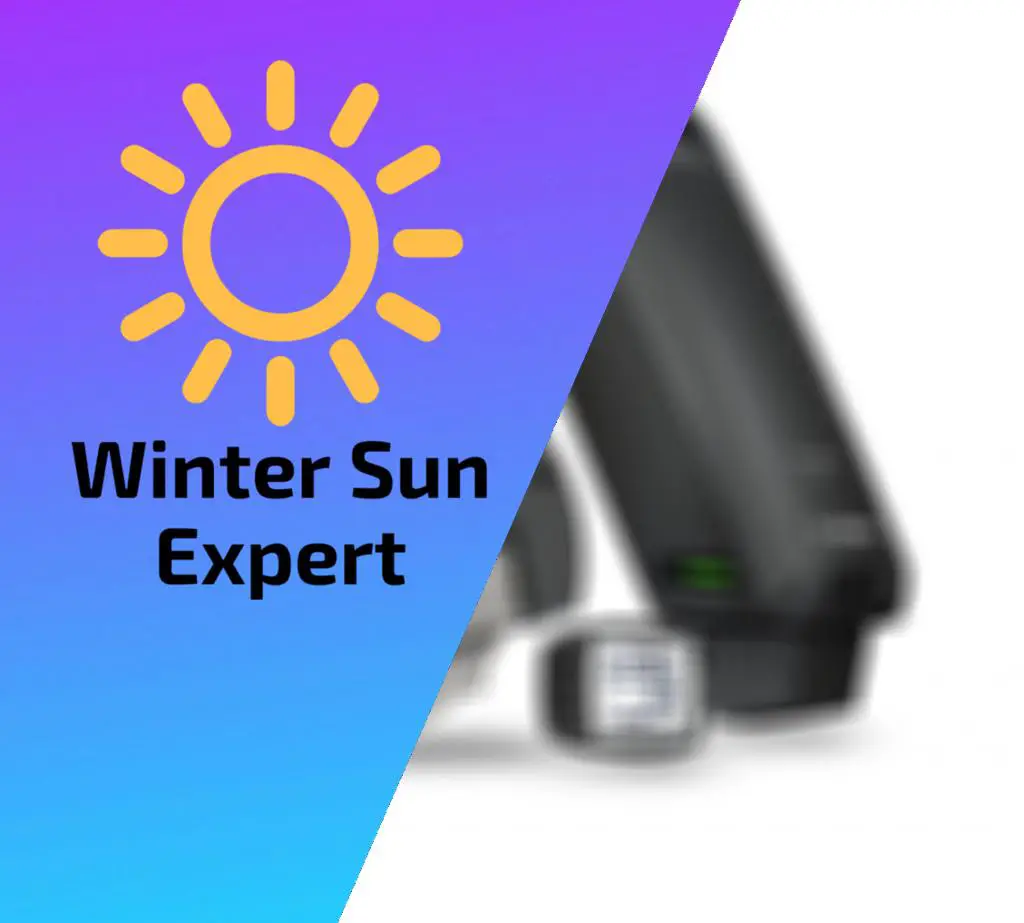 The versatility of the Bosch motor is also unmatched as it comes with four power models: eco, tour, sport, and turbo. You can see the display on the bars for quick reference on the battery life and performance.
In the turbo mode, some Bosch bikes are often slightly ineffective as they require better weight positioning to keep the bike more stable. In the same mode, however, uphill cycling can be ludicrously rapid. Other modes are excellent and do not experience the same challenges.
3. YAMAHA PW
Yamaha is a household name when it comes to motors and moving engines. Electric bike motors are no exception. Yamaha electric bike motor comes with a 250 W crank drive motor and a 36 volts ion 400 watt-hour battery pack.
The only difference between the engine of Yamaha and Bosch is that Yamaha has a battery pack bolted from the sides while Bosch drips in the front top. That means Yamaha can be attached to a smaller frame instead of Bosch.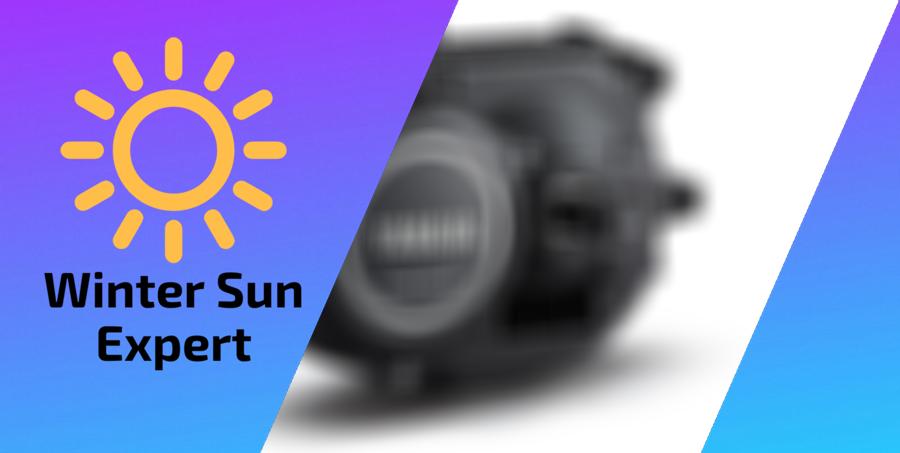 The battery of the Yamaha motor features a shock absorber that is meant to keep the motor quieter. The engine is slightly heavier, weighing 2.9kg, but its operating temperature is high to enhance the battery's lifespan.
The effect gives the model a somewhat higher range as it is designed to use two chainrings and a square taper crank mount.
4. YAMAHA PW-X
The Yamaha PW-X is the latest model from Yamaha, and it is lighter, more compact, and has the best handling that does not require the tuning of the Yamaha models. The motor has a digital display with increased pawls on motor engagement, making it a more responsive ride.
One of the best features of this motor is that it can give quick drive off the crank even when you are at a standstill during uphill cycling. The engine also supports up to 120 pedal strokes of cadence compared to some models that weaken at 80 strokes. Additionally, it has an extra power setting for lovers of uphill riding.
5. SHIMANO
In the Shimano Steps, bar-mounted power change is used, as well as neat displays that are compact and easy to read. The motor comes with three aspects of assist: eco, trail, and boost. Boost mode is very powerful and only suitable for uphill or steep cycling.
The power delivery in Shimano is very smooth and seamless. With an E-Tube app, the motor offers customized tuning options to riders in a bid to enhance performance according to the needs of individual users.
The Shimano E8000 system is one of the most compact types in the market, and it also comes with a back-sitting bottom bracket that allows the bike's design to come with a shorter chainring to make the handling efficient. The bike's cranks are also attached to the chainring, bringing a 1:1 pedal to the chainring ratio.
The range of gears on Shimano models depends on the type of bike. However, all models make the shifting of gears seamless and straightforward.
The display of Shimano is a bit colorful as it changes colors between shifts. For instance, the eco mode displays a blue color, the trail mode a green color, and the boost mode has a yellow color display.
Power to Weight
The power-to-weight aspect is the most overlooked when considering the best electric bike motor. As much as electric mountain bikes are excellent at leveling, some elements of climb time can be enhanced. Look at it this way, a truck that is heavily loaded and one that is not.
Which one would easily cruise a hill and still consume less fuel and power? The answer is the one that is not heavily loaded. In other words, the bike's weight makes it ascend with ease or difficulty.
How far can your e-bike go?
Many factors can affect the distance an electric mountain bike can go. From the biker's weight to the terrain and the power mode, getting the right combination will determine if you can reach your destination.
For instance, a motor can cover a longer distance with more weight without the battery going off, while some models cannot. All that also depends on the pedal assistance and your riding mode.
Recap
When it comes down to sales figures and popularity figures, the Bosch motor models would carry the day. But with all the factors outlined in this article, there are more ways of determining what is right for you. The underdog electric bike motors can sometimes surplice you regarding their performance on the ground.
On the same note, both Shimano motor models are convincingly operational beasts due to their compact design and excellent trail performance. The biggest surprise is that despite the weakness in providing more power, Shimano STEPS E 7000 offers more riding fun as it is more natural and authentic.
With that in mind, low cadence riders would like motors with less power but better handling and support systems, among other features.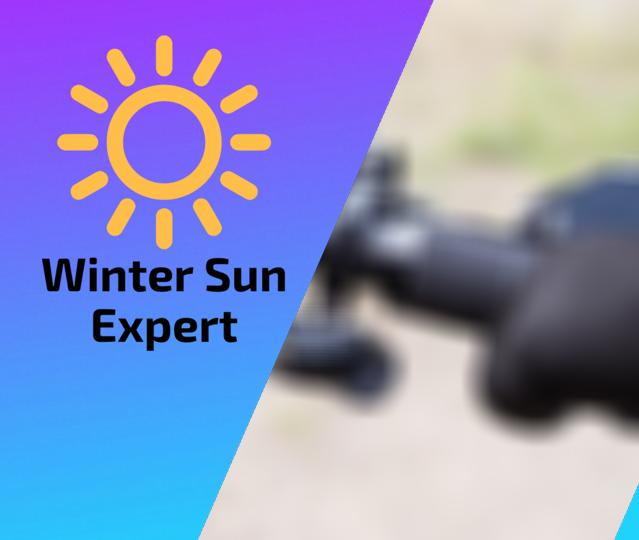 More powerful electric bike motor models and designs are only suitable for riders that love low cadence effort on pedals), steep uphill climbs, and heavy or very long-distance rides. In that case, some models, like the Shimano STEPS E8000, are the best motors. Another monster on the list would be the TQ HPR 120S.
The problem with these all-out power motors is that they fail to deliver that natural riding experience that most riders crave. Additionally, these powerful motors struggle to conquer trails. Therefore, it would be best to consider a robust engine that can integrate seamlessly into the natural riding experience.
The Fazua and Panasonic are some of the underdogs in the list of electric bike motors. However, the compactness of Fazua Evation allows the engine to be removed from the frame and used as a regular mountain bike. Such ingenious ideas and features make some not-so-known brands very versatile and likable.
But it all depends on what the rider wants because some of these motors lack the power that would otherwise classify them as electric mountain bikes. The Panasonic GX 0 has an automated mode that highlights the natural ride feeling with lighter motors.
Anyway, the powerful motor models are the best when it comes to the sheer power that makes the bikes have that eMTB feeling and experience.
The last aspect that needs to be featured when deciding on the best electric bike motor (though not so crucial), is the model's price. This is perhaps the last factor because the best engines are pricy. However, the budget you are running on can impact the type of motor you buy.
That is not to mean that you will settle on inferior qualities. The best way is to write down the features you would like in your electric bike motor and compare all the models with those features.
Take Home
The motor in an electric mountain bike is often referred to as the driving powerhouse of the bike and is the one feature that defines the performance and characteristics of the entire bike.
Secondly, other factors, such as the geometry, suspensions, and overall specifications of the bike, are equally vital in determining the bike's efficiency. That's the sole reason why an Ebike motor will always be as good as the overall idea of the bike it is attached to.
The best test badge would go to one of the Shimano or Bosch models due to their power and compactness, among many additional features. However, it would be unfair to overlook the other models.
The Efficiency of Electric Mountain Bike Motors
One of the most commanding electric mountain bike motors is the Shimano EP8 for its incredible efficaciousness. Various elements influence the efficacy of an electric bike motor, factors no more minimal than the weight, the tire compound, or even the trail conditions.
In such instances of these factors coming into play, the Shimano EP8 excels with minimal battery drainage Scientific Reports. Hence, it appears to be the most proficient option concerning battery conservation.
• Smooth Power Delivery of Specialized/Brose Motor
The Specialized/Brose motor has been applauded by biking aficionados for its smooth and progressive energy release. Especially during challenging rises or complex parts, this motor's fluidity in power delivery allows the rider greater control.
For the adventurous who require greater command during challenging terrains, the Specialized/Brose motor comes highly recommended.
• Performance of Giant/Yamaha Motor
On the flip side of the spectrum, you have the Giant/Yamaha motor. Several users characterize the power delivery of this particular motor as binary, making it somewhat tricky to handle during steep or technically challenging climbs.
Thus, for those keen on maneuvering through challenging terrains, the Giant/Yamaha motor may not be your primary choice.
• Features of Bosch Performance Line CX Motor
The Bosch Performance Line CX motor shines with its progressive power delivery and ease of handling during technical sections. Especially for novice riders, this progressive power release can provide excellent assistance and support during rides.
Therefore, for beginners or those still honing their skills, the Bosch Performance Line CX motor is a wonderful choice.
• Noise Level Factors
As insignificant as it may seem, noise levels of different motors can greatly affect your riding experience. If you plan on riding in quiet or serene environments, you must be wary of certain bike motors. The Shimano and Yamaha motors are known for their clear, whining sounds.
Contrastingly, the Bosch motor persists with a constant whining sound. Most interestingly, the Specialized/Brose motor has a lower-pitched and continuous whine.
• Noise Variation in Descents
Noise levels also fluctuate while freewheeling downhill. The Specialized/Brose motor stands as the most silent choice in this case.
On the other hand, the Bosch motor makes a dull clunking sound while the Yamaha/Giant motor produces a tapping knock. So, in terms of sound, the Specialized/Brose motor is clearly a crowd favorite.
• Importance of Bike Components
For any e-mountain bike choice, you must not overlook the suspension design, frame geometry, and other bike components either. After all, the performance of a bike is not solely determined by its motor.
A well-structured bike augments the performance of even the most efficient motors. Therefore, when searching for an e-mountain bike, consider these elements along with the motor MIT News.
Remember, there's no definitive right choice. It all depends on your personal needs, your skill level, and the kind of terrain you plan on tackling. Take time, do your research, and make an informed decision. Happy biking!
Choosing the Perfect E-Bike Based on Riding Styles
E-bikes have transitioned from being an exotic piece of technology to a daily commuting tool for many.
This shift has also opened up avenues for a variety of riding styles which include, but are not limited to, casual commuting, handling hilly terrain with heavy loads, extreme hills or off-roading, and those who are seeking a blend of performance & budget.
• Understanding the Motor Types: Mid-Drive vs Hub
One of the key distinctions lies in the motor types. Mid-drive motors are known for power and provide a superior climbing ability. Their responsiveness is also lauded by many experts in the space.
On the other hand, if budget is a constraint, hub motors might just be your perfect companion. Not only are they cost-effective, but they are also discreet.
• The Deciding Factors
Regardless of the type, certain factors like motor power, speed, battery range, noise, and vibration levels, and cost are worthy of careful consideration. Add rider weight to that list, and you have a fairly comprehensive list of what needs to be reviewed.
The simplest yet most effective way to decide on this is to test-ride different motors. This will provide you with first-hand information on what works best for you.
• The Role of Battery Life and Quality
Once you've navigated through the motor types and the specifications, the focus shifts to the battery. After all, the battery life & quality, the efficiency of the motor, the build quality, warranty, and support make an e-bike reliable.
• Top E-Bike Models
A few reliable models that have consistently delivered on these parameters include the Specialized Turbo Levo, Giant Trance E+ Pro, Riese & Mller Nevo GT, and Trek Allant+ 7.
• Performance Comparison: Notable E-Bike Motors
While understanding the requirements is one part of the job, knowing how the different motor types perform will ensure that you make an informed choice.
Brose, Bosch, Yamaha, and Shimano are some of the popular motors in the market. Each has its unique features and characteristics that decipher when and for whom it is suitable.
• The Power-to-Weight Ratio: A Significant Factor
The role of the power-to-weight ratio in determining the efficiency of an electric bike motor cannot be overstated. Simply put, the higher the ratio, the more efficiently a bike can use its power to accelerate.
• Determining the Distance: Understanding the Factors
A few factors significantly impact the distance an electric bike can cover. They include rider weight, terrain, power mode, and battery capacity. Understanding these will ensure that your e-bike doesn't leave you high and dry in the middle of nowhere.
• Efficiency and Performance: A Holistic Approach
When choosing an e-bike, it's not just the motor that needs to be considered. The overall design and specifications play a crucial part in determining its efficiency and performance.
• Weighing in on the Decision
In the end, it's not about the best e-bike out there but the one that is the most suitable for you. And this often boils down to how well it aligns with your specific needs, preferences, and budget. Comparing different models based on their features will lend you a clear perspective on this.
This article provided by the Massachusetts Institute of Technology offers more in-depth insights into the world of e-bikes. MIT
Being informed is the key to choosing the perfect e-bike, whether for casual commuting or off-roading. So take your time, conduct thorough research, take a few test rides, and most importantly, enjoy the ride.
A Comprehensive Guide to Mid-Mounted E-Bike Motors
– Understanding the Importance of Motors in E-Bikes
Motors are a pivotal part of any e-bike. Undeniably, they contribute towards the bike's performance by providing power and torque.
However, it's important to realize that other aspects, such as the frame, suspension, geometry, sizing, and components, also have a significant impact on the overall ride quality and handling performance of an electric mountain bike.
To get the most out of your e-bike, you should consider all these factors together. Yale University has an informative piece on bicycle mechanics that could be useful.
– Examining the Bosch Performance Line CX Motor
Although plenty of e-bike motors are available, the Bosch Performance Line CX motor stands out with its power, controllability, and responsiveness. The motor offers a versatile eMTB mode, which ensures ample power on demand while optimizing battery life.
Notably, the latest Bosch control units have an improved, more compact design that is impressively user-friendly.
– The Brose S Mag Motor Experience
Biking enthusiasts would already be aware of the Brose S Mag motor due to its use in Specialized Turbo Levo. Its quiet operation, power, and natural feel make for a comfortable ride experience.
The motor faced reliability issues initially, but the latest version has addressed these concerns. Users can customize the motor's performance via the Mission Control app uniquely offered by Specialized.
– Looking at Shimano's EP801 and EP6 Motors
Shimano, a well-known name in the biking world, has a selection of e-bike motors in its arsenal. The flagship EP801 motor deserves special mention for its better sealing and compatibility with Shimano's Auto Shift drivetrain.
A commendable feature is its non-intrusive control unit and display. However, it seems that third-party batteries might offer an even better range than Shimano's own offering.
– Exploring the Yamaha PW-X3 Motor
Reliability and trouble-free operation embody the Yamaha PW-X3 motor. This motor is a common choice for various Haibike and Giant e-bike models. It offers different modes suitable for various riding conditions. Long-term bike tests validate its reliability and performance.
– About the Rocky Mountain Dyname 4.0 Motor
A high torque and power output mark the Rocky Mountain Dyname 4.0 motor. An interesting feature is its use of an idler pulley to drive the chain. This unique system allows for more design flexibility while maintaining similar geometry to its non-assisted counterparts.
The latest version is even more impressive, with a lighter design, improved sealing, and a significantly larger battery capacity.
– Introducing the Fazua Ride 60 Motor
Lightweight and low-friction, the Fazua Ride 60 motor ups the ante in power, torque, and range compared to the prior Evation system. A drawback, however, is its fragile-feeling remote control.
– A Look at Other Mid-Mounted E-Bike Motors
Other notable mid-mounted e-bike motors include the lightweight Bosch Performance Line SX, praised for its power output. Brief descriptions are available for the Fazua Ride 60, Specialized SL 1.2, TQ HPR50, and Forestal/Bafang Eondrive motors as well.
• In Conclusion: Making the Right Choice in E-Bike Motors
The choice of motor in your e-bike is crucial, but remember to consider other aspects, such as the bike's frame, suspension, and overall geometry as well. When you compare e-bike motors, consider their power and torque capabilities, battery capacity, and charging time.
With a comprehensive view, you can make an informed decision and invest in an e-bike that will provide you with long-lasting, electrifying adventures.
Bosch eBike Systems: More Than Just a Bike Motor
When it comes to eBike systems, Bosch motors are a well-known name. They're recognized for their diverse array of offerings featuring varied power and assist levels. What sets them apart from their competitors is their dedicated mode for off-road riding.
The off-road mode gives you extra torque when it's needed the most, providing maximum traction and control for challenging terrains. I recommend these for anyone looking for robust power delivery while indulging in the adventure of off-road biking.
Check out more about off-road biking here from International Mountain Bicycling Association.
• Ride Comfortably with Shimano STEPS Motors
On the other hand, Shimano STEPS motors cater to all types of riders. Whether it's for city commuting, road riding, or mountain biking, there's a Shimano STEPS motor perfectly curated for your purpose.
They offer three boost modes that adjust the motor's assistance level, matching your riding style and environment. Plus, the easy-to-read LCD displays provide ride information at a glance. For urban commuters and frequent road riders, I recommend Shimano STEPS for its versatility and convenience.
• Fazua: Light yet Powerful
If you're looking for a lightweight motor that doesn't compromise on the natural riding feel, Fazua motors are worth considering. These eBike systems distinguish themselves with their distinctly natural riding experience.
Fazua offers customizable assistance levels via its proprietary app. That way, you get to tailor the eBike's performance to your preference. For bike enthusiasts who want a lighter ride without compromising the electric assist, Fazua is my go-to recommendation.
• TQ Motors: Silent Powerhouse
Unlike other motors, TQ motors employ cutting-edge Harmonic Pin Ring technology. This technology allows for a lightweight design, delivering power silently. For riders who value discretion and low noise, I recommend TQ motors for an almost unperceivable operation.
I've noticed this motor truly shines in situations when you want to maintain a certain pace without making your presence known. For instance, when you're on a trail where tranquility is appreciated.
• Yamaha: Technologically Advanced Motors
Search for a complete package, and you'll likely come across Yamaha's mid-drive motors. These motors pack power for all types of riding.
But what truly makes them stand out is their Quad Sensor Technology and Automatic Support Mode. These features work seamlessly together to adjust motor input based on your riding conditions, ensuring efficient power use and a smooth ride.
Considering their advanced technology and power versatility, I recommend Yamaha motors for tech-savvy riders.
In conclusion, each motor has its characteristics and strengths catering to a different set of needs. Whatever your preference is, there is a motor out there that can transform your riding experience. To understand more about eBike motors, visit the Consumer Reports guide on eBikes.
Factors to Consider When Buying an eBike Motor
• Understanding Motor Types
While purchasing an eBike motor, it's important to first understand and decide on the type of motor that suits your requirements best. The common types of motors include geared hub motors, direct-drive hub motors, and mid-drive motors.
Each of these types has its own benefits. Consider factors like weight, noise levels, and efficiency while making a choice.
• Consider the Weight, Wattage, and Noise Level
The weight of your eBike motor significantly influences the overall eBike maneuvering experience. Too heavy a motor can make the eBike cumbersome, offsetting the benefits of electric assistance.
Wattage is another key factor to consider. It is directly proportional to your eBikes power, which simply implies how fast you can climb a hill or overcome resistance. More wattage equates to more power. However, it might lead to quicker draining of the battery.
The noise level of your eBike motor is also an attributing factor to your comfort and riding enjoyment. Quieter eBike motors offer a more pleasant and less disrupted riding experience.
• Top-Rated eBike Motors
– Bosch Performance Line CX Motor
Bosch has a reputation for producing top-quality motors, and the Performance Line CX sets the bar high. Known for its versatile power, it caters to various types of biking – from casual city strolling to intense mountain biking. A slight downside is its heavier weight, which may influence the eBike's balance.
– SHIMANO EP8 Motor
Shimano has long been a trusted name in the biking industry. The SHIMANO EP8 brings together power, lightweight design, and less noise, offering an impressive and smooth eBiking experience. The downsides could include its expensive price and considered compatibility issues with certain bike models.
– Tongsheng TSDZ2B Conversion Kit
The Tongsheng TSDZ2B conversion kit is an affordable choice that doesn't compromise performance. This gear-driven motor has a reputation for robust power and impressive responsiveness.
It comes with an installation kit, making the conversion process easier. Some users, however, have reported higher noise levels with this motor.
– BAFANG BBSHD Electric Bike Motor Kit
When it comes to balancing power and affordability, BAFANG BBSHD strikes it right. It provides a high torque output, and its compatibility with a wide range of eBikes makes it a popular choice. However, the user interface software may not be the most user-friendly, particularly for beginners.
– Bafang M625 Motor
The Bafang M625 motor excels in terrain adaptability, torque, and battery efficiency. For riders who enjoy offroad adventures, this motor proves to be a trustworthy companion. However, the installation process can be a bit tricky for some.
• Terrain and Riding Style
Your choice of an eBike motor should evidently sync with your riding style and your usual terrain. For those inclined towards mountain biking or off-roading, a motor with higher torque might be the ideal choice. Similarly, for long-assist rides and commuting, a motor with better battery efficiency should be prioritized.
• Motor Compatibility with the Bike
eBike motor compatibility with your bike model is critical. Make sure you check this aspect before making a motor purchase. Some motors might require specific bike frame designs to house them. For example, for a mid-drive motor, the bike should have a suitable bottom bracket.
On the bright side, conversion kits available with motors like the Tongsheng TSDZ2B and BAFANG BBSHD make the installation process relatively simple and broad-range compatible.
• Striking the Right Balance Between Power and Affordability
While more power can make your ride easy and thrilling, it could also spike the price and deplete the battery quickly. So, it's important to strike the right balance between power and affordability based on your usage and budget.
The BAFANG BBSHD motor kit stands out in this aspect by providing a commendable power level without burning a hole in your pocket.
For more informative resources on choosing eBike components, Energy.gov offers some useful insights. It's always good to learn more before making an informed purchase to get the most out of your eBiking experience.