The Best Gravel Bike Handlebars
Handlebars are one of the essential components of a bike. You should know that every bike type has its specific handlebar. It can be challenging to know or choose the right and best handlebar for your gravel bike, but in this article, we'll help you understand and choose one that will work best for your situation.
The Best Gravel Bike Handlebars
The best gravel bike handlebars come in flared shapes with drop bars. These handlebars are designed for gravel bikes to provide control, confidence, comfort, and stability. They give riders a chance to change hand position when riding and regularly puts the rider in a bent position to reduce weight on the bike and increase speed.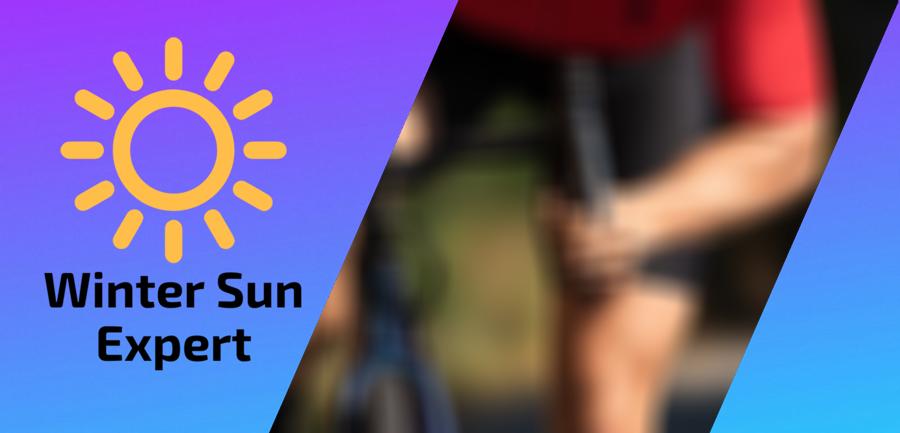 What to Consider When Choosing A Gravel Bike Handlebar
● Width
The two ends of the bar measure define the width, but some brands such as Deda, measure from the front of the handlebar. Brands like FSA measure between the center of the ends. Riders with broad shoulders get stability and breathing capacity from wide bars, but if the bar becomes too wide, you might have neck pain and shoulder ache. It would be best if you went for a professional bike fit.
● Reach
This is the horizontal distance of the handlebar from the stem clamp area. A longer reach moves you forward. Some handlebars have a reach of 73mm in all sizes, while others have an 80mm reach.
● Drops
This is the vertical distance of the handlebar from the stem clamp area. Some brands can have 150mm drops while the majority have around 125mm drops.
● Flare
Flare is the length between the top and the drops on the handlebar, measured in degrees. Gravel handlebars have large flares to provide control and stability when using drops.
● Tops
The tops of most gravel bike handlebars are usually circular or sometimes aerodynamic. The circular tops provide comfort as your weight is dispersed over a larger area for pressure to be reduced, while aero top sections minimize friction.
● Back sweep and Rise
Sweep and rise are not common in gravel drop bars, excluding a few more efficient options. For example, the Curve Walmer offers a 3° sweep, turning the bars back to make their wide posture more convenient. The Crust Towel Rack also adds both an upsweep and rise, making them one of the market's unique options.
● Diameter
The majority of drop handlebars on gravel bikes have a 31.8mm clamping space diameter. However, when you shop for a replacement bar, ensure that the replacement is like the former. Smaller bars are typically found on older bikes or some of the bottom models, maybe 25.4mm (Japanese and British bars), 26.0mm (most Old Italian bars), or 26.4mm (old Cinelli bars).
A few years ago, Deda introduced bars and stems with 35mm clamp sections. The concept was not a big success for road bikes; however, there are quite a few wheel bars and stems currently in 35mm.
● Material
Handlebars come in aluminum alloy or carbon fine. Aluminum handlebars are great for gravel bikes because of their ability to survive the wreck.
What are the 10 Best Gravel Bike Handlebars?
1. Hover Alloy Handlebar
Width: 400,420,440mm
Flare: 12 degrees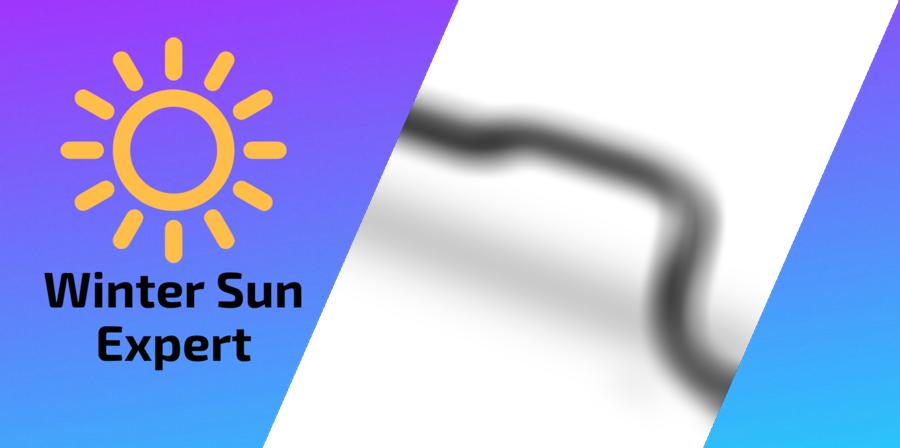 The Hover bar is a very comfortable handlebar with aluminum material. It has an extended fit option that allows a rider to change hand positions and puts the rider in a bent position that minimizes the impact of wind on the face. It works for road touring with its stiffness. There is no claim of moistening built-in, no internal routing; the Hover bar is as simple as the next set of restrained aluminum steering controls. There is a 12 degrees flare on the drops, and you will find yourself in an athletic position for rough riding.
2. PRO Discover Gravel Bars
Width: 400, 420, 440mm
Flare: 12 (medium) or 30 (big) degrees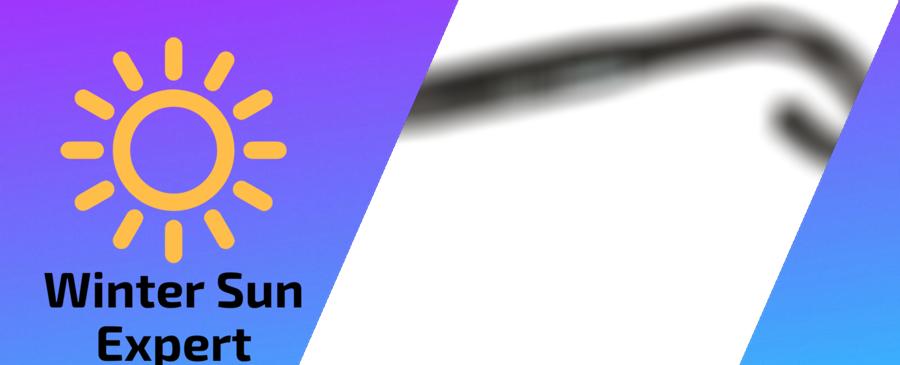 The Discover Gravel Bars are available in medium and big sizes at 12 and 30 degrees. These bars are simple, sleek, and cost-effective. They are designed for adventure, gravel, and bike packing. There is a little widening on the top of the bar that makes them more ergonomic and perfect for gravel riding.
3. Easton EA50 AX Alloy Gravel Bars
Width: 400,420,440,460mm
Flare: 16 degrees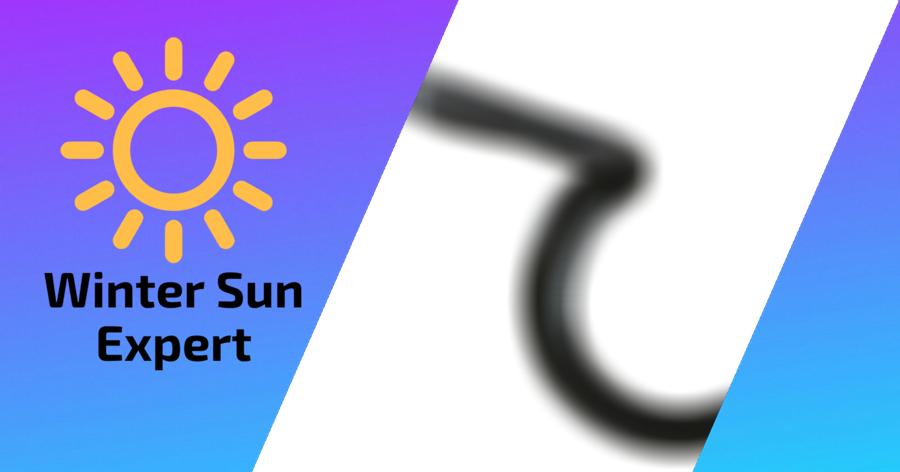 Easton's AX is specifically designed for drop-bar adventure and gravel riding. The 16 degrees is a perfect balance for a bar flare that allows for efficient access of the brakes and shifters in both drops and hoods. The EA50 is the most affordable AX Alloy model.
4. Salsa Cowchipper Gravel Bars
Width: 380,400,420,440,460
Flare: 24 degrees

The Salsa Cowchipper is one of the gravel bars on the market that its aesthetics has a 24 degrees flare and a 12 degrees drop angle blended accurately. It is comfortable and has nailed all the angles and curves to make a versatile mixed terrain handlebar.
5. Coefficient Cycling Wave Handlebar
Width: 420,440,480,500
Flare: 12 degrees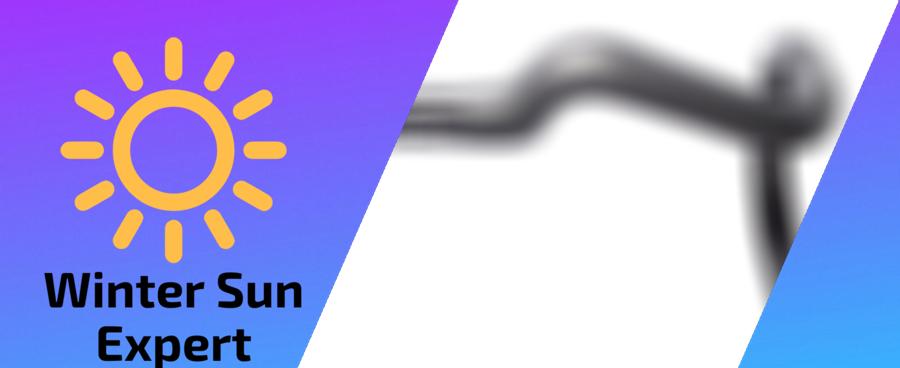 Coefficient Cycling Wave Handlebar is designed to provide comfort and has an aero top section. It can be easy to fit and can give multiple hand positions for prolonged periods. It has a strange shape, and the first thing you will notice about the handlebar is the upward wave where it is held in the stem. The thumb notches on the drops give strong harness points for riding over uneven surfaces.
6. FSA Adventure Compact Road Bar
Width: 400,420,440mm
Flare: 12 degrees

Adventure Compact Road Bar is known for its affordable price. It comes in sizes 40-22 with a flare of 12 degrees. It is a starting point for anyone who wants to try a flared drop bar without worrying about the price.
7. Spank Flare 25 Vibrocore Drop Bar
Width: 420,440,460,520mm
Flare: 25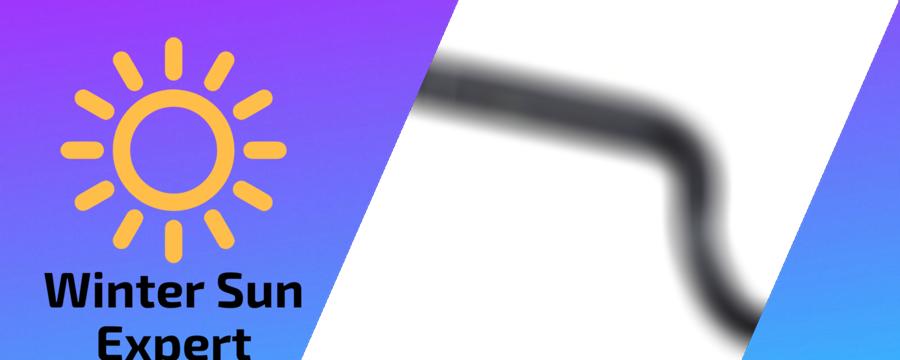 The Vibrocore bar is for riders who like their bars wide. They even go up to a width of 520mm. There is a huge space for a handlebar bag and a stable position for riders that ply uneven surfaces.
8. Farr Aero Gravel Bar
Width: 420,440,460mm
Flare: 25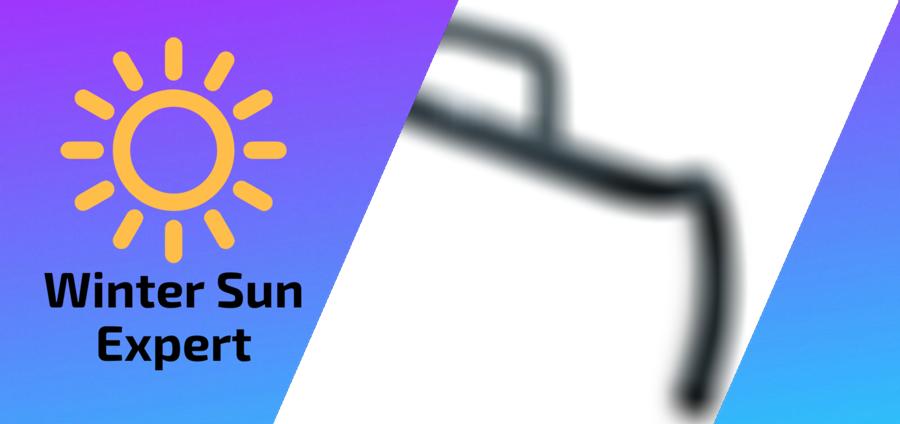 Farr Aero Gravel bar can handle long riding, making it a part of endurance-focused bike components. It is unique as it incorporates more hand positions for long trips. The Aero Gravel bar is available in three widths; 420,440 and 460mm paired with a flare of 25 degrees drop angle.
9. Funn G-Wide Gravel Bar
Width: 480,500mm
Flare: 25

Funn G-Wide handlebar is made for fierce gravel riding with a flare of 25 degrees. They are designed to provide confidence and stability on difficult terrains. This handlebar comes in two widths; 480mm and 500mm, with drops of about 602 and 622mm, making a wider length in bars.
10. On-One Brian Gravel Bar
Width: 400,420,440,460mm
Flare: 35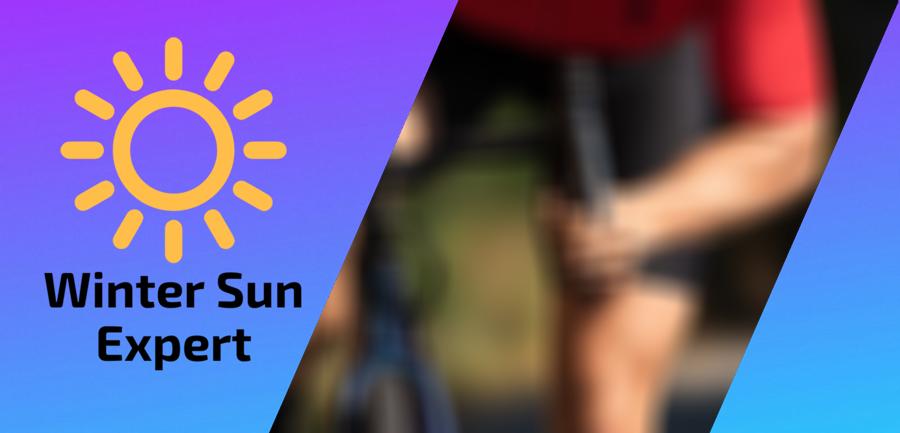 On-One Brian handlebar is created to provide comfort for on-road and off-road riding. It features four widths; 400mm,420mm,440mm, and 460mm with a 35 degrees flare on each side of the bar and an extension of 150mm on the drops.
Why should you use Flared Handlebars for Gravel bikes?
There is no denying that flaring bars are all for cross-country drop-bar biking, gravel riding. However, why are they popular? Ranging from gentle flares within the low teens to twenty-five or maybe thirty degrees, these bars all alter your position once you are within the drops. This position tends to be stable for dropping cross-country, widening your stance, and providing you with control. As a bonus, with more room between the drops, there is additional space for bar luggage if you want to carry any. Most of the gentle flares up to around fifteen degrees will not alter your hands' position once you are on the hoods, but on the other hand, you will notice that the shifters amend the position. This may be supremely comfortable for a few and easily uncomfortable for others. We might advocate starting with a gentle flare initially, and if you are still curious, then moving up to those extreme bar shapes.
Final Remarks
Gravel bike handlebars are one of the best handlebars in the market. You have to pick the right handlebar that is durable, the right fit, and problem-free. If the handlebar suits the position of your arm, it will not be difficult to control.  The handlebar's ability to give you full control on any terrain is what makes it the best gravel bike handlebar.
The handlebars also have lengths and width on the tops and drops, so you should pick the one that gives you a better reach and comfort.
We hope this article has given you an understanding of the best gravel bike handlebars!
Review: Shimano Pro Discover Handlebars
In my experience, Shimano Pro Discover handlebars provide excellent compatibility with Shimano groupsets. They offer diverse options in terms of flare degrees and materials, catering to a range of cyclist needs.
If compatibility with Shimano components is high on your priority list, I recommend looking into these handlebars. Sheldon Brown provides a detailed explanation of handlebar types and compatibility.
– Highlighting the Zipp Service Course SL 70 XPLR Handlebars
Next up are the Zipp Service Course SL 70 XPLR handlebars. These handlebars are notable for their 3-degree back sweep and 5-degree flare. This positioning benefits cyclists by offering improved wrist positioning and control.
Responding to ongoing development in bike ergonomics, the unique angles can significantly enhance your riding experience.
– Bontrager GR Elite Handlebars for Comfort
In my long career, I've found Bontrager GR Elite handlebars to be quite impressive. Their 13-degree flare is smaller than some competitors, but their focus is on padding and vibration reduction. This can make a huge difference in terms of comfort during those long, grueling rides.
– 3T Aeroghiaia Handlebars: Aero and Flared
The uniqueness of 3T Aeroghiaia handlebars lies in combining an aero shape with flared drops. Additionally, they provide various options for mounting accessories.
However, they refrain from integrating a computer mount system. If you're not reliant on computer systems during your rides, Aeroghiaia handlebars are worth your consideration.
– Ritchey WCS VentureMax Carbon Handlebar and Comfort
Ritchey WCS VentureMax Carbon Handlebar comes with an ovalized top and flared drops. This innovative design significantly improves comfort. However, mounting accessories can be somewhat challenging.
– Examining the Surly Truck Stop Handlebars
Surly Truck Stop handlebars are a departure from the norm with a unique hoods-first design. These handlebars offer a slight forward sweep and a 30mm rise.
However, they don't include provisions for a Di2 junction box and offer limited width options. For individuals not requiring the Di2 system and who are okay with the given widths, these may be a fantastic option.
– Cadex AR Handlebars and Its Utilitarian Performance
Cadex AR handlebars are the lightest on our list, provide comfort, and can be used across different bike types. However, they might have limited options when it comes to mounting gear for bike packing. This makes them perfect for longer rides where weight management is a priority.
– Discussing the Versatility of Enve G Series Gravel Handlebars
Enve G Series gravel handlebars boast a versatile design, effective for a variety of riding positions. This includes rest and aero positions, bringing adaptability to the forefront. If you appreciate versatility, Enve G Series handlebars may be the ideal option for you.
– Whiskey Spano Handlebars: Comfort Through Flex
Last but not least, the Whiskey Spano handlebars offer intentionally engineered flex, taking comfort to another level. However, like the Surly Truck Stops, these handlebars do not provide provisions for a Di2 junction box.
If you are eager for a more "forgiving" ride, I would suggest giving the Whiskey Spano handlebars a try.
The right handlebars can make or break your cycling experience, and choosing the right one is critical. Use this list as a reference and take into account your individual preferences, riding style, and needs before making a decision.
– Easton EC90 AX Handlebar: Best Overall Option
When it comes to selecting the most suitable handlebar for your gravel bike, the Easton EC90 AX handlebar stands as an impeccable choice. Its unique flare, short reach and drop, and exceptional carbon layup offering compliance make it the best overall option.
Owing to my experience, I can assure you that a superior handlebar like this one can significantly improve your cycling experience.
– ENVE G-Series Gravel Bar: The Perfect Blend of Versatility
Next, I would recommend the ENVE G-Series Gravel Bar. It strikes a remarkable balance by combining the beneficial features of various other models. I was particularly impressed by its flattened tops and effective sharp corners. This versatile element adds a tinge of uniqueness and makes your ride smoother.
– Lauf Smoothie Handlebar: Compliance at Its Best
If you're searching for a handlebar to offer optimal compliance, the Lauf Smoothie handlebar is the one to go for. This handlebar, with its round shape and distinctive blend of S2 glass fibers, caught my attention.
These fibers enhance the vibration-damping feature, resulting in good handling performance. Check out this study from the National Academy of Sciences on the benefits of glass-fiber-reinforced composites.
– Roval Terra: The Lightest Mainstream Carbon Handlebar
Roval Terra deserves mention as the lightest mainstream carbon handlebar in the market. With its short drop and egg-shaped top section, it quickly became a personal favorite. Not only is this handlebar light, but its design ensures a comfortable grip during long rides.
– Ritchey WCS Carbon Venturemax Handlebar: Width and Wildness Redefined
Turn heads with the Ritchey WCS Carbon Venturemax handlebar, a wide and wild option. Personally, I appreciate the ultra-wide flare, flat tops, and unique bio-bend shape for the comfort this handlebar provides. Certainly, this is an option that can redefine your biking experience with its unconventional approach.
– PRO Discover 12 and Zipp Service Course 70 XPLR Handlebars: Alloy Options
For those who prefer alloy handlebars, PRO Discover 12 and Zipp Service Course 70 XPLR stand as commendable selections. I recommend the PRO handlebar for its fantastic top shaping and overall comfort.
Meanwhile, the Zipp handlebar impresses with its ergonomic shape and its unique combination of flare and outsweep in the drops.
– FAQs about Gravel Bike Handlebars
A common query I encounter often addresses the difference between road and gravel bike handlebars. To put it simply, gravel bike handlebars generally display more flare and greater importance is given to the measurements of drop, reach, and flare.
Choosing between carbon and alloy handlebars is a question primarily of individual preference. Both hold their own merits – carbon is lighter yet more expensive, while the alloy is vastly durable.
Finally, people frequently quiz about the suitable width for gravel handlebars. The answer, again, falls to personal preference – what feels comfortable to you, aligned with your shoulder width, is the right choice.
– Purchasing Tips
In my experience, it's crucial to purchase handlebars from reputable brands. It ensures safety, reliable customer service, and warranty. Never undermine the importance of obtaining recommendations from friends or local bike shops. Their firsthand experience can equip you with beneficial insights.
– Final Thoughts
In conclusion, your gravel bike deserves a worthy handlebar that aligns with your cycling needs. Choose wisely to enhance not just the appearance of your bike but also the quality of your rides. Always remember safety and comfort, and you're sure to make a great choice.
• Zipp SL-70 XPLR Handlebars: A Top Choice for Comfort and Stability
The Zipp SL-70 XPLR handlebars have made a name for themselves in the market for being incredibly comfortable and stable when used on various terrains.
These characteristics make them a favorite among frequent riders and professionals who demand nothing less than perfection from their equipment.
• Terrain Versatility with Ritchey WCS Butano Handlebars
Another reliable handlebar is the Ritchey WCS Butano handlebar. True to Ritchey's reputation for quality, these handlebars exhibit excellent control and comfort. They function particularly well on mixed routes and during lengthy road rides.
• Making Room with Specialized Hover Alloy Handlebars
Featuring a 15mm rise plus flare, the Specialized Hover Alloy handlebars are notable for providing extra space for handlebar bags and offering a sturdier descending position. This design assures a smoother ride, and it also allows riders to carry essential items conveniently.
• The Balance of Easton EA70 AX Handlebars
For bikers who prefer the feel of the traditional road drops, the Easton EA70 AX handlebars are an ideal pick. These handlebars stand out for their balance and familiarity, making them fitting for routine riders.
• Ritchey WCS Beacon: The Perfect Gravel Bar
Specially designed for bikepacking and gravel adventures, the Ritchey WCS Beacon gravel bar ticks the boxes for comfort, stability, and multiple hand positions. This makes them an indispensable tool for every adventurous rider.
• Embracing Width with Salsa Cowchipper Flared Bars
For those seeking wider options, the Salsa Cowchipper Flared Bars deliver a radical flare available in a wide array of widths. This design is suitable for riders who need extra handle space.
• FSA Adventure Compact Road Bar: A Reliable Budget Option
For riders with budget constraints, the FSA Adventure Compact Road Bar is an economically smart option. Despite its moderate price point, it offers a moderate flare that doesn't compromise performance.
• Preference for Flared Handlebars in Gravel Riding
Flared handlebars are a popular choice among gravel riders. Their wider descending position and increased control have made them a desirable option. While a mild flare up to around 15 degrees doesn't alter the position of the hands on the hoods significantly, more extreme flares might require adjustment.
• From Mild to Extreme Bar Shapes
When starting out with gravel riding, I personally recommend starting with a mild flare. Once you become accustomed, you can transition to more extreme bar shapes based on your comfort level and riding style.
• The Rising Trend of Flat Bars
Flat bars are also gaining in popularity for gravel bikes. These handlebars offer a unique riding position and enhance comfort during long rides.
• Material Matters: Alloy Handlebars
Alloy handlebars are commonly preferred for gravel bikes. Their strength and durability make them a wise choice for rough terrains. For further insights into the material properties of alloys, you can visit this post on an educational site: Standford University
• Lightweight with Carbon Fiber Handlebars
If weight is an essential consideration in your handlebar choice, Carbon Fiber Handlebars might be your go-to. While they are costlier than their alloy counterparts, their lightweight nature often justifies the price.
• Making the Right Handlebar Choice
In the end, it comes down to specific rider needs and preferences when selecting the best handlebars for their gravel adventures. Keeping these factors and the above rating in mind will guide you in finding the perfect handlebars to enhance your biking experience.
As an experienced cyclist, I recognize the importance of having the right equipment. So, take the time to reflect on what works best for you and your riding style. And remember, the best handlebar for you is the one that suits your comfort, control, and adventure demands.
– Switching to Flared Drop Bars: A Personal Journey with My Surly LHT Bike
As a passionate cyclist, I recently switched to flared drop bars on my Surly LHT bike. The reasons were twofold: improved comfort on wilderness trails and an adventurous look that cannot be missed.
– Top Flared Drop Bar Options: Sonder Bomber and Mt. Zoom Ultralight
In the world of flared drop bars, my top recommendations would be the Sonder Bomber and the Mt. Zoom Ultralight. These are top-tier options sourced from numerous criteria such as flare angle, price, and weight.
The Sonder Bomber made a mark for itself with its lightweight yet robust build. Beyond the obvious affordability, this bar offers a comfortable riding position, a boon for any cyclist who travels lengthy distances.
On the other hand, the Mt. Zoom Ultralight received accolades for its lightweight structure. Notably, it is the cheapest carbon gravel bar and holds a prime second position in terms of weight.
– Flared Drop Bars with an Upright Riding Position: On-One Midge
For those seeking a combination of style and comfort, the On-One Midge ticks both boxes. Known for its aggressive yet classy look, it allows the rider to enjoy an upright riding position, enriching the cycling experience.
– Ultimate Control with Pro Discover Flared Bars
Venturing into technical and challenging gravel terrain? The Pro Discover Flared Bars should be your go-to. Their design prioritizes control, allowing you to navigate the most complex paths with relative ease.
– The Crust Towel Rack: The Perfect Bar for Adventurous Rides
If adventurous riding is your preference, the Crust Towel Rack is a worthy choice. With a wide flare, it is specially designed to amplify the thrill of daring outings.
– Detailed Comparisons for Informed Decisions
Choosing the right flared drop bar might be overwhelming. To assist in this process, a detailed table comparison of the bars, based on criteria such as weight, price, and flare angle, is provided. These tables offer a succinct overview, facilitating an informed choice.
Additionally, a visit to whatbars.com would reveal a visual comparison, helping to further refine your options.
– Benefits of Flared Drop Bars
Flared drop bars can revitalize your cycling adventures due to their inherent benefits. They bring increased comfort, flexibility, and better maneuverability, making the riders' experience more enjoyable.
– Advantages of Hand Positions with Flared Drop Bars
Flared drop bars allow various hand positions; thus, I always recommend riders try them. With these, you not only experience comfort but also gain better control.
– Practical Features: Mounting Gadgets and Handlebar Bags
The wide design typical of flared drop bars is conducive for mounting useful gadgets as well as handlebar bags. This feature enriches the ride, keeping essentials within reach.
– Areas of Consideration for Flared Drop Bars
Despite the many advantages, it's worth mentioning that navigating city traffic with flared bars could be challenging. Further, due to their wide design, leaning the bike against a wall may pose difficulties.
Cycling enthusiasts may find more helpful tips and advice about flared drop bars from authentic cycling organizations such as the League of American Bicyclists or Cycling UK.
Top Gravel Handlebars: A Comprehensive Round-Up
Gravel cycling is an exciting sport that blends the speed of road cycling with the adventure of mountain biking. To optimize your gravel cycling experience, the right equipment, particularly the best handlebars, is crucial. Here, I compile a list of top-tier gravel handlebars available on the market.
1. Shimano Pro Discover
The Shimano Pro Discover is a favorite among cycling enthusiasts, offering riders excellent control while maintaining comfort during long gravel rides. With its ergonomic design, it distributes pressure evenly across the palms and enables different hand placements.
2. Zipp Service Course SL 70 XPLR
Built for exploration, the Zipp Service Course SL 70 XPLR showcases a unique multi-position layout that grants superb control and comfort in diverse terrains. Made from highly durable material, it strikes an impressive balance between strength, weight, and affordability.
3. Bontrager GR Elite
Renowned for its aluminum construction and drop flare design, the Bontrager GR Elite provides an incredible range of control, making it a perfect handlebar choice for gravel cycling.
4. 3T Aeroghiaia
The 3T Aeroghiaia stands out with its aerodynamics-inspired design that enhances speed and efficiency. Manufactured using reliable carbon fiber, it holds up excellently even on tough terrains.
5. Ritchey WCS VentureMax Carbon
As a carbon handlebar, the Ritchey WCS VentureMax blends a lightweight design with maximum control. It also offers a large surface area for accessory mounting, perfect for adventurous gravel cyclists.
6. Surly Truck Stop
Highly versatile, the Surly Truck Stop offers a comfortable grip and ergonomic design. It's particularly suited for long-hour gravel rides, with features that accommodate an array of hand positions.
7. Cadex AR
The Cadex AR deserves recognition for its impeccable aerodynamics and versatile hand-positioning features. Manufactured using carbon fiber, it provides an excellent lightweight option.
8. ENVE G Series
Developed specifically for gravel racing, the ENVE G Series provides unmatched control and maneuverability in diverse terrains. Laced with features favoring aerodynamics, it's a fantastic pick for competitive cyclists.
9. Whiskey Spano
Lastly, the Whiskey Spano shines with its impressive drop flare and width, guaranteeing superb control. Made with durable aluminum, it's an excellent option for tough terrains and long-distance biking.
• Choosing the Best Gravel Handlebar
While our list offers valuable insights, personal preference and specific cycling needs should guide any cyclist in picking the perfect handlebar.
Consider your main type of gravel cycling. Are you a competitive racer or a casual weekend explorer? Some handlebars offer advantages in aerodynamics that enhance speed ideal for racers while others focus on comfort for long rides.
Moreover, consider the suitability of the handlebar to your bike. Compatibility between your chosen handlebar and your bike cannot be overlooked, to ensure optimal performance.
Lastly, consider the material: carbon fiber or aluminum? Carbon fiber handlebars are lighter and absorb more road vibration, enhancing comfort and control. Aluminum, on the other hand, is sturdier and more affordable but weighs more.
• Handlebar Testing and Authenticity of Information
Every handlebar mentioned in this list was professionally tested to ensure the information presented is accurate. As an experienced gravel cyclist, I've personally used and observed the performance of each handlebar.
This comprehensive list not only reflects a variety of handlebar specifications but also different trends in gravel cycling and a range of price points.
Not all handlebars serve the same purpose. Some excel in speed, others in control, and still others in comfort. By offering a diverse list, I aim to guide different types of cyclists to their perfect handlebar.
• Shedding Light on Gravel Cycling
Fundamentally, understanding the sport is crucial to selecting the ideal handlebar. Gravel cycling, which involves riding on dirt roads and rough terrains, is a unique discipline, attracting a broad spectrum of cyclists from thrill-seeking adventurers to competitive racing enthusiasts.
It's essential to make equipment decisions tailored to your specific cycling style.
• Evaluating Handlebars
Different handlebars come with unique specifications. Some offer an aerodynamic design for speed efficiency, while others are built with a focus on control and stability. Reading up on cycling safety from credible sources like NHTSA could further guide your decision.
– Conclusion
Ultimately, selecting the perfect handlebar for your gravel bike is subjective. It all boils down to personal preferences, style of cycling, and budget. Hopefully, this guide offers a useful starting point on your journey toward the perfect gravel handlebar.
Zipp SL-70 XPLR Bars: A Staple for Gravel and All-Road Riding
In the world of cycling, Zipp SL-70 XPLR bars are generally lauded for their suitability for gravel and all-road riding. Their short and shallow design contributes to comfort and stability, making them ideal for lengthy rides over various terrains. Speaking from my personal riding experience, their adaptability is truly unmatched. 
Check out the International Mountain Bicycling Association for more insights on adjusting your handlebars according to your riding style and terrain.
• A Study in Control: The Ritchey WCS Butano Handlebar
If control on technical terrains is a concern, I recommend the Ritchey WCS Butano handlebar. It has a moderate flare of 12 degrees. This specific design element lends it an edge over challenging terrains, enhancing handling and responsiveness. The subtle flare is a bonus that bolsters control and provides a hint of comfort.
• Specialized Hover Alloy 15mm Rise Plus Flare Handlebar: A Versatile Choice
The Specialized Hover Alloy 15mm rise plus flare handlebar is another strong contender worth considering. It has, indeed, carved its place in the hearts of tourers and adventure cyclists.
It features a 15mm rise, which also creates more space on the bars for hands when using a handlebar bag. The additional space not only enhances comfort but also ensures efficient steering.
• Easton EA70 AX Bars: The Carbon Edge
The Easton EA70 AX bars are integral to any list of exceptional handlebars for serious cyclists. Composed of carbon fiber, these handlebars deliver an impressive flare of 16 degrees. This moderate flare is an excellent choice for a robust descending position.
From my experience, these handlebars guarantee a reliable grip, allowing for more confident navigation.
• Ritchey WCS Beacon Gravel Bar: Comfort and Stability in One
The Ritchey WCS Beacon gravel bar masters the fine balance between comfort and stability. These handlebars combine a short reach and shallow drop with a broad 36-degree flare. The girth and design promote comfort and stability predominantly, which I can confirm from my extensive gravel riding experiences.
• The Unique Salsa Cowchipper Flared Bars
As a personal favorite, the Salsa Cowchipper Flared Bars provide a unique experience. They feature an unconventional 24-degree flare and come in eight different widths. This distinct design facilitates a plethora of hand positions and can accommodate larger handlebar bags. 
Adventure Cycling Association provides valuable tips and resources on optimizing comfort and performance in cycling.
• For the Budget-Conscious: FSA Adventure Compact Road Bar
Lastly, if affordability is a primary criterion, the FSA Adventure Compact Road Bar is an excellent starting point for those interested in trying flared drop bars.
It offers a moderate flare of 12 degrees. Even within its budget-friendly price range, it doesn't compromise the quality, ensuring a consistently comfortable and controlled riding experience.
Each handlebar option mentioned brings its unique strengths to the table. Depending on your preferences, experience, and budget, the suitable choice may vary. The common thread, however, is that all cater to enhancing the overall cycling experience by prioritizing specific aspects like comfort, control, and versatility.
• Specific Handlebars for Gravel Bikes
Gravel bikes are equipped with specific handlebars that enhance control, confidence, comfort, and stability while cycling. Handlebars designed for gravel biking make the experience engaging and increase the rider's control over the bike in rough terrains.
• Handlebar Width
The width of the handlebars plays a significant role in gravel biking. Wider bars provide improved stability and breathing capacity, which are invaluable when tackling challenging terrains or long rides.
However, handlebars that are too wide can lead to neck pain or shoulder ache. Therefore, selecting the optimal width based on the body frame and bike specification is crucial.
• Importance of Reach and Drops
Reach and drops are key measurements you must consider when choosing a handlebar for a gravel bike. They determine the horizontal and vertical distances of the handlebars from the stem clamp area. This impacts the comfort and manageability of the bike significantly, particularly during long or strenuous rides.
• Flare for Control and Stability
Handlebar flare refers to the angle at which the drops spread apart from each other. The length between the top and the drops of the handlebar, or flare, provides control and stability when using the drops. Its wise to find a handlebar with a comfortable flare degree to ensure a smooth and steady ride.
• Tops of Gravel Handlebars
Gravel bike handlebars can have either circular tops or aerodynamic tops. Circular tops provide extra comfort, while aero tops minimize friction, allowing for speedier rides. Your choice should therefore be based on your riding style and comfort preference.
• Back Sweep and Rise Handlebars
While back sweep and rise are not common attributes in gravel drop bars, there are options that incorporate these features for added convenience and comfort. These features add a slight curve to the handlebars offering better ergonomics, and alleviating wrist pressure during long rides.
• Handlebar Clamp Space Diameter
The standard diameter for handlebar clamp space is 31.8mm. However, when seeking a replacement bar, its imperative to ensure that the new handlebar matches the diameter of the previous one, as discrepancies can lead to fitting issues and looming safety concerns.
• Durability of Aluminum Alloy Handlebars
Aluminum alloy handlebars are highly durable and can withstand crashes, making them an excellent option for gravel bikes. Their resilience ensures longevity and reduced replacement costs over the life span of the bike.
• The Popularity of Flared Handlebars
Flared handlebars are increasingly popular among gravel bike enthusiasts due to the stability, control, and more space for bar luggage they offer. Their unique design increases hand placement options, which can be highly beneficial during long rides.
• Personal Preference and Bike Specifications
When choosing a gravel bike handlebar, individual preferences, bike specifications, and your riding style should guide your decision. Finding the right fit for you makes the riding experience more enjoyable and less taxing on your body.
• Recommended Handlebars
Several handlebars stand out for their superior features and benefits. Among them are the Easton EC90 AX, ENVE G-Series Gravel Bar, Lauf Smoothie, Roval Terra, Ritchey WCS Carbon Venturemax, PRO Discover 12, and Zipp Service Course 70 XPLR.
These handlebars offer varied characteristics catering to different biking styles and comfort needs.
• Frequently Asked Questions
To further enhance your knowledge, the article provides answers to common questions about handlebar selection. For more detailed information, look to reputable cycling sites such as BikeDynamics, a non-profit organization.
• Handlebar Purchase Recommendations
My advice is to prioritize reputable brands with warranties and excellent customer service rather than opting for cheap carbon handlebars available online. This will ensure quality and reliable after-sales service.
Throughout this guide, I've aimed to highlight the critical factors to consider when selecting the right handlebars for gravel bikes. These details will enable you to make an informed decision, enhance your cycling experience, and ultimately increase your comfort and safety while tackling the roads and trails.
• Handlebar Width in Gravel Bikes vs. Road Bikes
When it comes to gravel bikes, one distinguishing feature involves their handlebars. Gravel bike handlebars are typically wider than those for road bikes. This is intentionally done to provide better off-road control.
In an off-road, unpredictable terrain, having wide handlebars plays a significant role in maintaining stability and control over the bike.
• The Popularity of Flared Handlebars for Gravel Bikes
Flared handlebars have increasingly become a go-to choice for most gravel bike enthusiasts. These handlebars are known for offering a more stable position.
Moreover, they provide extra space, which can be beneficial for carrying luggage during long bike packing trips. Therefore, these handles are both practical and beneficial in improving a rider's comfort and stability.
• Shape Options for Gravel Bike Handlebars
Gravel bike handlebars come in different shape options to cater to different rider preferences and riding conditions. Options available include aero tubing, ergonomic shapes, wide flared drops, swept tops, and flat bars.
For instance, aero-tubing handlebars are popular for their aerodynamic advantages, especially during high-speed gravel rides. Ergonomic shapes, on the other hand, provide a comfortable grip for the hands, reducing strain during long, arduous rides.
Wide flared drops and swept tops offer increased leverage and control, especially useful in challenging off-road conditions. Lastly, flat bars are favored for their simplicity and straightforward control.
• Alternative Handlebar Shapes for Comfort and Versatility
Alternative handlebar shapes such as Jones H-bar, Farrs Aero Gravel bar, and Surly Corner bar offer unique benefits. These handlebars prioritize comfort and provide multiple hand positions, ideal for touring or bike packing.
Having various hand positions to select from allows for variations in body posture during long rides, reducing the risk of cramping or discomfort.
• Handlebar Material Choices
When choosing handlebars, you'll find that gravel handlebars are typically made from either aluminum alloy or carbon fiber. Each material type has its unique advantages and price points.
Aluminum alloy handlebars are popular for their durability and affordability. They provide a stiff, responsive ride making them an excellent choice for rough off-road terrains. On the other hand, carbon fiber handlebars are more lightweight and help absorb vibrations from riding on uneven terrain, providing a smoother ride.
However, they usually come with a higher price tag due to the materials and manufacturing process required.
• Compatibility of Accessories with Handlebars
It's worth considering how your chosen handlebars will affect the compatibility of different accessories such as bike lights, bells, dropper seat posts, or GPS bike computers. These accessories can remarkably enhance your biking experience.
However, not all handlebars will accommodate each accessory, so remember to keep this in mind when selecting a handlebar.
• Use of Clip-on Aero Bars
A convenient addition to your gravel bike might be clip-on aero bars. These are particularly useful for longer, flatter rides or during multi-day bikepacking trips.
Aero bars promote a more aerodynamic position which can improve comfort and efficiency. Do note that clip-on aero bars may limit access to brakes in technical terrain or group riding situations.
• Added Comfort with Cushioned Handlebar Tape or Gel Padding
An often-underestimated aspect of handlebar comfort is the type of tape or padding used. Thicker, cushioned handlebar tape or gel padding can add a significant amount of comfort on rough terrain. This can surely make your gravel ride more enjoyable, reducing the strain on your hands and wrists.
You can read more about handlebars and accessories on the Bike League website, a non-profit organization devoted to providing education and resources for cyclists of all types. Remember, investing time in selecting the right handlebar will enhance your overall cycling experience.
Shimano Pro Discover: A Solid Choice for Gravel Handlebars
The Shimano Pro Discover handlebar is indeed one of my personal recommendations for those in search of a reliable and robust handlebar. With both durability and functionality, it'll serve you well on your gravel riding adventures. You can read more about handlebar sizing and selection here.
• Zipp Service Course SL 70 XPLR Handlebar: Optimal Comfort for Wrist Position
Another great option is the Zipp Service Course SL 70 XPLR handlebar, designed specifically for resting on the hoods. Its thoughtfully engineered structure benefits the cyclist by improving wrist position and control while riding.
• Bontrager GR Elite Handlebar: For Vibration Reduction and Comfort
If superior comfort and vibration reduction are crucial factors in your choice, the Bontrager GR elite handlebar is a fantastic candidate. The focus of its design lies in cushioning the rider's hands from the sometimes punishing nature of gravel cycling.
• 3T Aeroghiaia Handlebar: Aerodynamic with Flared Drops
The 3T Aeroghiaia handlebar expertly combines a road-specific aero shape with flared drops. It also offers internal cable routing, which contributes to its sleek appearance and doesn't compromise on style.
• Ritchey WCS VentureMax Carbon Handlebar: Ovalized for Comfort
The Ritchey WCS VentureMax Carbon handlebar offers unique features, such as an ovalized top section for additional comfort. This handlebar goes a step further by incorporating a degree of aero optimization, which is always appreciated by cyclists.
• Surly Truck Stop Handlebar: For an Upright Riding Position
If a more upright riding position is what you prefer, consider the Surly Truck Stop handlebar. It showcases a design that features a slight forward sweep and a 30mm rise for a posture-boosting and comfortable ride.
• Cadex AR Handlebar: High-End Carbon Fiber Option
For cyclists seeking a lightweight option, the Cadex AR handlebar makes an excellent choice. Composed of high-quality carbon fiber, it also incorporates practical internal cable routing for a neat finish.
• Enve G Series Handlebar: Dual Design Features
The Enve G Series handlebar boasts a split personality design that includes a straight, flat top section along with flared drops. It gives cyclists the best of both worlds in terms of posture options.
• Whiskey Spano Handlebar: Affordable Flex for Comfort
The Whiskey Spano handlebar introduces intentional flex for added comfort. This unique feature is particularly impressive, given that it comes at a more affordable price when compared to other carbon bars.
• How to Choose the Best Gravel Handlebar
The choice of the best gravel handlebar is a critical decision that carries significant weight in the experience you'll have while cycling. Consider your preferred type of gravel cycling and material choice (aluminum, carbon fiber, and so on).
Handlebar width and flare are crucial elements that shouldn't be overlooked if you want to ensure your chosen set of handlebars matches your physique and riding style.
If you'd like to dive deep into the details of handlebar types and how to choose the right one for you, the League of American Bicyclists offers some informative publications to aid your decision-making.
Give each handlebar some serious thought before making your decision. Once fitted, you'll be spending a lot of time relying on that piece of equipment, so take your time and make an informed choice. Happy gravel riding!
• Zipp SL-70 XPLR: The Perfect Blend
The Zipp SL-70 XPLR bars stand out in the field of gravel bike handlebars in 2023. With their short and shallow drops paired with ergo tops, they offer a subtle back sweep. This design makes them surprisingly comfortable for long rides.
The short drop allows for quick hand re-positioning, adding versatility to your ride. The crowning touch is the ergonomic top that ensures a natural wrist position, reducing fatigue. This feature makes the Zipp SL-70 XPLR a quintessential candidate for gravel riding.
• Ritchey WCS Butano: Handling Gracefully
Next in line comes the Ritchey WCS Butano handlebars. These handlebars are applauded for providing additional control over technical terrain without posing an aggressive angle for the hoods. This subtle balance of control and ergonomic design is a difference-maker in your overall ride's quality.
Ritchey has garnered a reputation over the years for their handlebars, and the WCS Butano bars uphold this tradition, promising more precise steering without compromising comfort.
• Specialized Hover Alloy: Robust and Adaptive
The Specialized Hover Alloy 15mm rise plus flare handlebar offers a great range of fit and a sturdier descending position. Combining a unique 15mm rise alongside a flare design, it establishes itself as a versatile choice for gravel bikers.
This balance makes Specialized Hover a go-to option for riders seeking a dependable set of handlebars for diverse terrain and riding conditions.
• Easton EA70 AX: Balanced Aesthetics and Performance
The Easton EA70 AX handlebar exhibits well-balanced features, ideal for riders used to traditional road drops. With a moderate flare design, these handlebars offer an improved grip and a more relaxed hand position.
The consistency of this handlebar makes it a popular choice among pros and newbies alike, as it effortlessly blends the standard road feel with the adventurous essence of a gravel bike.
• Ritchey WCS Beacon: Stability Meets Comfort
The Ritchey WCS Beacon gravel bar is recommended for its unique blend of comfort and stability. The key to its impressive performance lies in its design; a short reach, shallow drop, and super-wide flare. All these elements work in tandem to yield a fun-filled, comfortable riding experience.
• Salsa Cowchipper: A Radically Comfortable Choice
The Salsa Cowchipper bars are lauded for their radical 24-degree flare. This unrivaled flare design provides an extreme position and range of hand positions.
Be it mountaineering or long-distance touring, the unparalleled flare enhances maneuverability. It ramps up the fun factor, ensuring an enhanced grip that delivers an enjoyable and less weary riding experience.
• FSA Adventure Compact Road Bar: Budget-friendly Solution
For those on a budget, the FSA Adventure Compact Road Bar comes as a viable choice. Despite being cost-effective, it offers a moderate flare design that doesn't compromise on functionality.
It remains a popular choice among cost-conscious cyclists who desire a decent, performance-oriented handlebar without breaking the bank.
• Considering Materials: Alloy vs Carbon Fibre
While talking about handlebars, it's worth discussing the best material, alloy or carbon fiber. Alloy is undoubtedly strong and robust, ensuring longevity and reliable performance in all conditions. On the flip side, carbon fiber is lighter, offering a major weight advantage. However, it is more expensive.
This choice largely depends on your budget and personal preferences. For a deeper insight into this, consider checking this comparison report by Sheldon Brown.
• Flat Bars: A Fresh Perspective
Lastly, let's not forget flat bars for gravel riding. Flat bars are a popular choice among riders who prefer simplicity and straightforward control.
They also enhance maneuverability, proving beneficial in rides involving steep climbs and descents. Although not for everyone, flat bars offer an alternative handlebar choice for an exceptional gravel riding experience.
In conclusion, choosing the right handlebar significantly impacts your gravel riding journey influencing comfort, control, and overall performance.
From budget-friendly options like FSA Adventure Compact Road Bar to top-tier options like Zipp SL-70 XPLR, there are handlebars to suit every rider's preference and requirements. Happy riding!
Easton EC90 AX Gravel Bike Handlebar
The Easton EC90 AX handlebar sets a new bar in the realm of gravel biking. Renowned as one of the best gravel bike handlebars, the EC90 AX is size-specific to provide a perfect fit for riders of varying hand sizes.
Its ergonomic design guarantees comfort during long rides, affirming the notion that performance and comfort should go hand-in-hand in biking essentials. It represents top-notch engineering as it defies the norm of providing a one-size-fits-all solution, which often leads to discomfort over long rides.
• ENVE G-Series Gravel Bar – Embracing the Unconventional
Changing gears, the ENVE G-Series Gravel Bar doesn't conform to the conventional. With mildly flattened tops and sharp corners, this handlebar creates an interesting juxtaposition of design features.
The flatter tops are purposely designed to provide a larger surface area for the riders' hands, ensuring comfort over any terrain. The defined corners add to its aesthetic charm and further complement its ergonomic design. It effortlessly merges functionality with style, making it a top contender among gravel bars.
• Lauf Smoothie Handlebar – The Balance of Composure and Performance
The Lauf Smoothie handlebar makes its mark through its unique vibration-damping quality. This handlebar is the epitome of cycling 'smoothness,' with its unmatched compliance and vibration-damping.
It absorbs shocks that come with hitting gravel and churned-up paths, ensuring that your biking experience remains comfortable and enjoyable. This qualitative aspect brings a different dimension to the experience, allowing riders to enjoy the ride irrespective of the distance or terrain.
• Roval Terra Handlebar – The Epitome of Lightness
Moving ahead, committing to its name, the Roval Terra handlebar is as light as air. It holds the honor of being the lightest mainstream carbon gravel bike handlebar.
Its light build makes every ride smooth and enjoyable, reducing the handlebar's load. For those who prioritize weight reduction in their biking essentials, Roval Terra is the perfect fit.
• Ritchey WCS Carbon Venturemax Handlebar – Mixing It Up
In the world of conventional handlebars, Ritchey WCS Carbon Venturemax introduces an exciting twist. Standout features of this handlebar include an ultra-wide flare, a shallow drop, and flat tops.
This fusion of diverse features adds to its unique appeal and also enhances its usability. Thus, it offers something different without compromising on comfort and functionality.
• Addressing FAQs Regarding Gravel Bike Handlebars
Gravel bike handlebars raise some common questions among cycling enthusiasts. One of them is the difference between road and gravel handlebars. While both may appear similar, gravel handlebars typically have a broader flare for more stability while navigating unpredictable terrains.
Understanding the importance of vibration damping is another common query. This feature absorbs the bumps from unpredictable terrains, facilitating a smoother ride. A link to an in-depth study on vibration damping and its significance could be beneficial for further understanding this aspect.
• Sticking to Reputable Brands and Avoiding Cheap Alternatives
Finally, a word of caution. It's suggested to stick with reputable brands when investing in biking gear. This applies to gravel bike handlebars too.
Avoid the temptation of cheap carbon handlebars from dubious online sources. Cheap alternatives might seem lucrative, but they might not provide the desired performance or might even not be safe to use.
Brands like Easton, ENVE, Lauf, Roval, and Ritchey have a trusted reputation in the market and have proven their mettle with their remarkable products. They ensure quality, performance, and safety, making them worth every penny.
Handlebar Width and Its Significance
As an experienced professional, it is fundamental to consider the width of the handlebars for a delightful biking experience. This aspect should ideally match your shoulder width.
However, rough terrains and the need to carry handlebar bags during bikepacking trips might require sizing up. You need that added control to the wider handlebars offer.
• Popularity of Flared Handlebars for Gravel Bikes
Flared handlebars have gained popularity in the biking community, especially among gravel bike enthusiasts. These handlebars provide a more stable position on the bike. The extra space between the drops also acts as an additional advantage, offering room for luggage.
Like many other biking accessories, these come in various shapes and degrees of flare, making it critical to personally test and find the one that ensures maximum comfort.
• The Variety of Gravel Handlebars Designs
One interesting aspect of gravel bikes is the freedom they provide in terms of handlebar designs. They're not strictly restricted like road bikes.
Options range from Aero tubing and ergonomic shapes to wide flared drops and swept tops. For those who prefer a different biking experience, flat bars are also a viable option for gravel riding.
• Comfortable Alternate Handlebars for Multi-Day Trips
Multi-day touring or bikepacking demands special considerations for comfort. Alternate handlebar shapes like the Jones H-Bar, Farrs Aero Gravel bar, and the Surly Corner bar fulfill this need by prioritizing comfort over anything else.
These specifically designed handlebars can significantly enhance your long-duration biking experience.
• Material Choices for Gravel Handlebars
Most gravel handlebars are made from aluminum alloy or carbon fiber. Both have their unique benefits. While aluminum handlebars are budget-friendly, carbon fiber handlebars offer better shock absorption resulting in reduced fatigue on longer rides.
However, the premium features of carbon fiber come with a heftier price tag.
• The Need to Consider Handlebar Attachments
Your choice of handlebars should also take into account any accessories you plan to attach. These could be lights, bells, dropper seat posts, or GPS bike computers. Making a preferred list of accessories beforehand helps ensure compatibility with the selected handlebars.
• Importance of Handlebar Tape
The handlebar tape is an essential but often overlooked biking accessory. Choosing a thick and cushioned tape helps manage rough terrains. Gel padding is another add-on for comfort. Gravel riding conditions demand a robust tape, and opting for a darker color could hide dirt and inevitable stains.
• A Look at It All
All these decisions contribute to building your ultimate biking experience. The importance of handlebars goes beyond steering the bike; it affects your comfort, control, and efficiency while you ride.
Learning all about different gravel handlebars could be a little overwhelming at first, but like more experienced bikers, you'll grow into it. Understanding your needs and preferences is the first step. The International Mountain Bicycling Association provides useful resources to help riders make informed decisions.
What is Gravel Cycling?
Gravel cycling is a broad spectrum of riding styles. It can range from the technical aspects of single-track under-biking to the smooth, endurance-based experience of road cycling on unpaved roads.
This diversity in riding platforms requires equipment that is equally diverse and capable of adapting to different terrains, gradients, and distances. One of the most crucial components of this equipment is the handlebar.
• Shimano Pro Discover Handlebars
An excellent example of versatile gravel handlebars would be the Shimano Pro Discover. Known for its range of widths and flare degrees, these bars accommodate a variety of rider preferences.
You can adhere to a narrower width for a more aerodynamic position or opt for a wider one for better control and stability on rough gravel roads.
• Zipp Service Course SL 70 XPLR Handlebars
The Zipp Service Course SL 70 XPLR handlebars, on the other hand, focus on enhancing rider comfort. They achieve this by offering an optimum position on the hoods and drops.
This design allows the rider to maintain a relaxed grip, reducing strain on long, grueling rides while ensuring increased road contact for added stability.
• Bontrager GR Elite Handlebars
For those who rate riding comfort above all, Bontrager GR Elite handlebars could be the perfect fit. Designed with increased padding and vibration reduction, these handlebars significantly lessen the roughness transferred to your hands on the trail.
• 3T Aeroghiaia Handlebars
Looking for an aerodynamic advantage over rough terrains? The 3T Aeroghiaia handlebars offer just that. They are uniquely designed to combine aero optimization with a flare on the drops for better control when descending or navigating technical sections.
• Ritchey WCS VentureMax Carbon Handlebars
Another commendable performer in the gravel handlebar market is the Ritchey WCS VentureMax Carbon handlebar. This bar doesn't just offer comfort, it successfully manages to strike a balance with aero optimization as well.
• Surly Truck Stop Handlebars
The Surly Truck Stop handlebars have a unique design different from what most are used to. With a peculiar forward sweep and a 30mm rise, they offer a range of hand positions for added adaptability and comfort.
• Cadex AR Handlebars
The Cadex AR handlebars are a dream come true for those engaging in long rides. They are significantly lighter than most handlebars yet do not compromise on comfort. This ensures your arms and hands don't tire easily.
• Enve G Series Handlebars
The Enve G Series handlebars present a split personality design that offers different hand positions for different riding styles. Whether you're pushing on the flats or attacking the climbs, this handlebar adapts to your style.
• Whiskey Spano Handlebars
The Whiskey Spano handlebars, meanwhile, offer both comfort and performance. They feature engineered flex for added comfort, while the Spano bar maintains a short reach and drop, improving control and maneuverability.
• How to Choose a Gravel Handlebar
When choosing a gravel handlebar, several factors need to be considered. The type of gravel cycling you do, the fit of the handlebar, and the material used (carbon fiber or aluminum, for instance) all play a key role.
Personally, I recommend taking into account the handlebar flare and width, as these significantly impact control and comfort.
• Testing and Evaluation
As a seasoned cyclist, I've tested the aforementioned handlebars in various situations and on different surfaces. I've evaluated their performance, versatility, and value for money. Along the way, I gained a deep understanding of their strengths and weaknesses, which can be beneficial when selecting the right handlebar.
It's essential to remember that no single gravel handlebar is ideal for all types of riding, as they all have their own distinct characteristics and applications. But with careful selection, you can find a product that best suits your riding style and enhances your gravel cycling experience.
For further reading on gravel cycling and equipment, the League of American Bicyclists is a recommended and reputable non-commercial source.
– Flared Handlebars for Gravel Biking: A Guide to Superior Stability and Precision
All About Flared Handlebars
When it comes to off-road biking, the undisputed choice for riders is flared handlebars. With their characteristic design, they deliver increased stability and improved steering precision. Due to their wider construction, flared handlebars also facilitate easy installation of bikepacking handlebar bags.
• Zipp SL-70 XPLR Bars: The All-Rounder
If you are seeking something that stands out in all aspects, take a look at the Zipp SL-70 XPLR bars. These handlebars are widely lauded for their superior comfort, stability, and versatility. Traversing gravel roads or mountain trails, these handlebars won't let you down.
• Ritchey WCS Butano Bars: Ideal for Mixed Routes
Up next, the Ritchey WCS Butano bars. These versatile bars offer a stable and comfortable platform, endearing them to cyclists tackling mixed routes and long road rides. Their ergonomic design helps lessen fatigue, allowing you to ride longer without discomfort.
• Specialized Hover Alloy Bars: Value for Money
Specialized Hover Alloy bars strike the perfect balance between quality and affordability. Coming with a 15mm rise, they offer generous space for hands and bikepacking setup without being prohibitively expensive.
• Easton EA70 AX Bars: Fitting Made Easy
The Easton EA70 AX bars boast a moderate flare, making them ideal for those who prefer a middle ground. A remarkable feature of these bars is their measurement marks that make fitting shifters a breeze.
• Ritchey WCS Beacon Bars: Bikepacking Companion
Another stellar offering from Ritchey is the WCS Beacon bars. With a super-wide flare, they promise to provide multiple hand positions for comfort, particularly on long distances. These bars are especially suitable for bikepacking adventures thanks to their width.
• Salsa Cowchipper Flared Bars: Radical Flare
For those who prefer an extreme design, the Salsa Cowchipper Flared Bars are an incredible choice. With a whopping 24-degree flare, they offer an array of widths for different hand positions. This radical flare helps secure a firm grip even on the roughest terrains.
• FSA Adventure Compact Road Bar: Budget Friendly
Budget seekers might like the FSA Adventure Compact Road Bar. Despite its economical price tag, this handlebar has a moderate flare, nonetheless ensuring comfortable control on rocky roads.
• Choosing the Right Flared Bars
Although flared bars are generally preferred for off-road riding, it can be overwhelming to choose from a wide range of options available. A word of advice here would be to try out bars with a mild flare initially. As you gain confidence, you can gradually transition to bars with more extreme shapes.
• Flat Bars for Gravel Riding
While this article predominantly discusses flared bars, it is also possible to use flat bars for gravel riding. However, your final choice depends on your riding style, personal comfort, and terrain preference.
• Material Considerations
The two dominant materials used in the construction of handlebars are alloy and carbon fiber. Both have their merits and demerits, and the choice depends upon individual preference. For more detailed information, you can refer to a comparative study by Sheldon Brown, a renowned bicycle mechanic and industry expert.
To conclude, there isn't a 'one-size-fits-all' handlebar for every rider. Testing different bars and knowing what works best for you is key to a rewarding biking experience.
• A Review of Gravel Bike Handlebar Materials
In the world of gravel biking, your control partners are the handlebars. While different materials, such as carbon fiber and aluminum alloy, are routinely used, each comes with distinct features.
Carbon fiber handlebars are appreciated for their lightness and vibration-absorbing capacity. The high strength-to-weight ratio makes them suitable for those seeking performance and comfort on the trail. Yet, they come with a premium price tag.
On the other hand, aluminum alloy handlebars offer a budget-friendly option without forgoing durability. They provide a stiffer ride, leading to better control in rocky terrains.
• The Role of Vibration Damping
Riding on rubble-infested terrains produces significant vibrations that can lead to hand fatigue and loss of control. Therefore, handlebars with excellent vibration-damping characteristics are essential.
They aid in reducing the transmitted trail buzz, contributing to a more comfortable and less-tiring riding experience. Both carbon fiber and some specially designed aluminum handlebars can offer this feature.
• Handlebar Width: A Key to Stability and Control
The width of your handlebar can have a significant impact on your riding experience. Wider bars provide more leverage, resulting in better stability and control. However, they can be more tiring due to extra arm movement and can also pose difficulty in narrow passing.
Your choice should be influenced by shoulder width, riding style, and terrain preferences.
• Gravel vs. Road Handlebars: The Key Differences
While they might appear similar, there are differences between road and gravel bike handlebars.
Gravel handlebars typically showcase more flair and wider dimensions than road handlebars. This additional flair offers better control in downhill or challenging terrains. Additionally, gravel handlebars are generally designed with more flex to absorb trail vibrations, leading to more comfort during long rides.
• Choosing and Measuring the Correct Handlebar Size
Getting the correct handlebar size is essential for optimal control and efficiency. Incorrect sizes can lead to discomfort, fatigue, and even injuries over long rides.
To determine the right size, measure your shoulder width, and add 2 cm. You can refer to the comprehensive guide provided by Sheldon Brown, a reputable source in bicycle mechanics.
• The Benefits of Flared Handlebars for Off-road Riding
Flared handlebars have become increasingly popular among off-road and gravel riders. Their design offers a wider grip position, enhancing control on rough terrains while providing more space for handlebar bags.
• Grip and Hand Positions on Gravel Bike Handlebars
Varied, comfortable hand positions and a firm grip are important considerations when selecting your handlebar. This versatility helps to prevent fatigue during long rides and promotes better control.
Handlebars with ergonomically designed tops or drops can provide these additional hand positions. Meanwhile, using quality bar tapes or gloves improves grip and comfort.
• Impact of Handlebar Shape and Design on Aerodynamics
The shape and design of the handlebar can influence aerodynamics, thereby affecting speed and maneuverability.
Compact and aero bars reduce the frontal area, minimizing air resistance and allowing you to propel with less energy. Some even come with aero tops or integrated systems for seamless cable routing.
• The Pros and Cons of Using a Road Handlebar on a Gravel Bike
While using a road handlebar on a gravel bike is possible, it has its ups and downs.
On the positive side, road handlebars are typically lighter and more aerodynamic. They also integrate better with road shifters if that's your drivetrain of choice.
However, they lack the additional control that flared drops provide and might not perform as well in demanding off-road conditions.
Ultimately, the selection should be based on your personal comfort, terrain preferences, and intended use.
• The Benefits of Sizing Up From Road Bike Handlebars
Sizing up from your standard road bike handlebars isn't just a random recommendation; it's a tactical upgrade that could significantly improve your off-road experience. With wider handlebars, you enjoy better control and balance, essential features when the trail gets rough and challenging.
• The Advantage of Flared Handlebars
Flared handlebars are becoming increasingly favored by off-road cyclists, all thanks to their wide and stable drop position. This handlebar design makes for enhanced control and stability on rough terrains, reducing the chances of losing balance drastically.
• Exploring Different Handlebar Shapes and Designs
When it comes to handlebars, the options aren't limited. From aero tubing and ergonomic shapes to wide flared drops and swept tops, cyclists can opt for what best suits their riding style and requirements.
Consequently, it becomes much easier to find a handlebar design that'll significantly improve your biking experience rather than conform to a one-size-fits-all standard.
• Handlebars for Comfort in Long-Distance Touring
Long-distance touring and bikepacking demand more than just strength and endurance; they require comfort. Luckily, certain handlebars are designed to provide just that. These handlebars have additional hand positions and mounting options for necessities like bags and lights.
With these features, endurance tourism becomes less of a constrained experience and more of a fun, exciting journey.
• The Influence of Handlebar Material
Over the years, handlebars have evolved from standard steel bars to more sophisticated materials like aluminum alloy, carbon fiber, and titanium.
These materials don't just offer robustness; they provide the optimal balance between weight, strength, and durability. Therefore, the material of your handlebar can significantly influence your biking experience.
• Understanding the Role of Aero Bars
If there's something aero bars do perfectly, it's providing an aerodynamic advantage. These handlebars allow for additional hand positions, making them ideal for cycle touring or triathlon riding. However, aero bars fall short when it comes to technical terrain or group riding due to safety considerations.
• The Importance of Cushioned Handlebar Tape
Handlebar tape is a lot more than just an aesthetic feature. When it comes to gravel riding, thicker, cushioned tape is often the preferred choice. It helps cope with the rough terrain and increases trail feedback, enhancing the overall off-road biking experience.
• The Advantage of Gel Padding
For those looking for an extra cushioning layer, gel padding is the perfect addition. This extra padding can be added underneath the handlebar tape, offering a more comfortable grip and making long rides or rough terrains significantly more manageable.
• Choosing the Right Handlebar Tape for Gravel Riding
Last but certainly not least, it's crucial to choose handlebar tape that can withstand the harsh conditions of gravel riding. Selecting a more robust model will go a long way in ensuring durability and longevity.
Sheldon Brown, a highly respected figure in the cycling world, gives a more in-depth look into the world of handlebar tapes. Adopting the mentioned tips and insights will undoubtedly make for smoother, more enjoyable rides, regardless of the terrain or distance.
In the end, every cycling upgrade, be it swapping your handlebars, replacing the handlebar tape, or adding additional padding, plays a considerable role in making your biking experience better.
So, remember to opt for upgrades and accessories that perfectly align with your biking style, comfort requirements, and terrain demands.
Understanding Handlebar Flares for Gravel Bikes
When it comes to setting up a gravel bike the right way, handlebar flares play an instrumental role. A wide range of flares is available, giving you flexibility in choosing what suits your bike and your riding style.
• Understanding Handlebar Flare
The handlebar flare, put simply, is the angle at which the drops of your handlebars splay out. This can range from a mild flare to an aggressive one, with angles ranging from around 15 degrees to a more pronounced 24 degrees or more.
What makes these handlebars most suitable for gravel and off-road riding is the increase in control and stability it offers, especially on off-road descents.
Making your flare choice depends upon the type of adventure you plan to embark upon. For a ride that's going to involve lots of rough terrain, a wild flare offering more control would be a suitable choice.
• Popular Gravel Riding: Flat Bars
In the world of gravel riding, flat bars are growing in popularity. The increased width not only provides better control and balance but also gives the rider a more relaxed and comfortable position, reducing fatigue over long distances.
The comfort of flat bars can be maximized by choosing the right sweep or appropriate grips for your bars. A sweep refers to the angle the bars bend back towards the rider. Again, this can vary from bike to bike and from rider to rider.
Some prefer a mild sweep for a more aggressive ride, while others may opt for a wider sweep for more laid-back, relaxed handling. The use of certain grips can also further enhance comfort and reduce vibration. Revisiting handlebar materials, there are mainly two choices alloy and carbon fiber.
• Alloy vs. Carbon Fiber Handlebars
Alloy handlebars are a popular choice for several reasons. They provide a solid, robust option that functions well in various terrains and weather conditions. Their strength is a major plus point, particularly in crashes or accidents where an alloy bar is likely to bend but stay intact.
On the other hand, carbon fiber handlebars are notably lighter, making them ideal for riders who crave speed and nimbleness.
Yet it's important to keep in mind that this choice can be more expensive, approximately twice the cost of alloy bars on average. A concern that users may have is the risk of breaking catastrophically on impact.
When making your choice between the two, take into account not just the price and weight but the terrain you'd be riding on most frequently, the conditions you'd be riding in, and your own personal comfort preferences.
• My Recommendation
Based on my experience, there are benefits to both types of handlebars, and the choice really comes down to the individual rider. If budget isn't a concern and you are more into speed and less rough terrains, I would advise opting for the carbon fiber handlebars.
However, if strength and durability are what you're looking for, alloy handlebars would be a great fit.
In the end, selecting the right handlebars, flare, material, and set-up comes down to personal preference and the bike's intended use. To find what suits you best, I recommend trying out different options and paying close attention to comfort and handling on and off the gravel.
For more scientific insights into bike mechanics and various components, follow this link from North Carolina State University, a useful resource that can deepen your understanding of the dynamics of cycling.
• A Comprehensive Guide to Handlebar Choices for Gravel Biking
– Aero Tubing and Ergonomic Handlebar Shapes
The world of bike handlebars has significantly evolved, with some incorporating aero tubing and ergonomic shapes. The key distinction here comes from the special design that reduces air resistance while providing a comfortable riding position.
These handlebars are a notable choice for performance-focused gravel bike riders.
– Handlebar Shapes for Touring and Bikepacking
For multi-day touring and bikepacking, there are alternatives to the common handlebar shapes. These variants are produced with long hours of riding comfort in mind. The Adventure Cycling Association provides valuable advice about specifics one should consider for such a bike setup.
– Materials: Aluminum Alloy or Carbon Fiber
When it comes to building materials, gravel handlebars are mainly made from aluminum alloy or carbon fiber.
Carbon Fiber Handlebars
Carbon fiber bars are typically lighter than aluminum, a beneficial factor for longer rides. The composite material also has the unique property of absorbing trail feedback, keeping the rider less fatigued.
Aluminum Handlebars
On the other hand, aluminum handlebars make for a more affordable option. Besides cost-effectiveness, these handlebars are more resilient when subjected to crash impacts, making them a good choice for beginner or more accident-prone riders.
– One-Piece Carbon Fiber Cockpits
It's worth mentioning that some gravel bikes are outfitted with one-piece carbon fiber cockpits. These specially designed all-in-one units can provide unique control for some riders, but the high cost compared to traditional setups may be a deterrent.
– Handlebar Shape and Accessory Compatibility
The choice of the handlebar can also come with implications for mounting accessories like bike lights or GPS bike computer mounts. The shape and circumference of handlebars may limit the types of mounts or accessories that can be installed.
– Aero Bars: The Trade-off for Speed
Aero bars are a wildly popular choice among speed enthusiasts due to the aerodynamic advantage they provide. However, they may have limited access to brakes and could be risky on more technical terrain.
– Going for Cushioned Bar Tape
A lot of adventurers choose to wrap their handlebars with thicker, cushioned bar tape, an easy hack for better control and comfort on rough trails.
– Gel Padding for Added Comfort
Adding gel padding under the bar tape can enhance the comfort level considerably, making long gravel rides more manageable.
– More Robust Bar Tape for Gravel Riding
For gravel riding enthusiasts, it's recommended to consider using heavier-duty bar tape. Gravel riding is rough, and a robust bar tape can reduce the vibration and keep your grip firm.
To conclude, choosing the right handlebars can make a significant difference in your gravel biking experience. It impacts not only the rider's performance but also their comfort and maneuverability.
Giving careful thought to handlebar material, shape, and even the bar tape can effectively enhance your biking experience.
– Measuring Handlebar Width and Reach
The size of your bike's handlebars plays a crucial role in your cycling efficiency and safety. Handlebar width and reach are typically determined through end measurements and center measurements.
End measurements refer to the length between the furthest points of the handlebar, while center measurements refer to the distance between the center of each handlebar grip.
A good rule of thumb is that your handlebar width should align with the width of your shoulders, ensuring optimal power and control. Reach, on the other hand, refers to the distance from the center of the handlebar top to the furthest point of the bending part.
Getting these measurements right can significantly improve your comfort and handling for longer rides.
– Understanding Handlebar Drop Measurements
Handlebar drop measurements are another critical factor to consider. Drop is the distance from the center of the handlebar top to the bottom-most part of the bar, where it starts to curve upward.
A smaller drop enables a more upright and relaxed riding position, making it suitable for leisure riding or commuting. On the other hand, a larger drop allows for aggressive riding positions, ideal for competitive and off-road cycling.
– Gravel Riding and Flared Handlebars
For gravel riders, flared handlebars offer numerous benefits. This unique design provides extensive stability, control, and comfort on rough terrains. The flares allow for additional wrist clearance when riding in the drops, which can be particularly valuable on technical descents.
With their wider stance, flared bars also offer an exceptional leverage advantage, significantly improving your bike handling skills on challenging trails.
– Common Handlebar Materials and Their Benefits
The most commonly used materials for handlebars are aluminum alloy and carbon fiber. Aluminum alloy bars are known for their excellent strength-to-weight ratio and durability. They offer a good balance of stiffness and flexibility, ideal for most types of biking styles.
On the other hand, carbon fiber handlebars are incredibly light and stiff, providing an efficient transfer of energy from the rider to the bike. They also offer excellent vibration damping, which substantially enhances comfort and control over longer rides.
– Additional Gravel Bike Handlebars Recommendations
While there are many handlebars designed for gravel riding, there are a few worth mentioning for their exceptional design and performance. The Salsa Cowchipper provides brilliant control and comfort with its wide drop and flare design.
Similarly, the Easton EC70 AX Carbon provides an excellent combination of lightness, durability, and vibration damping.
– Alloy vs. Carbon: Factors to Consider
When choosing between aluminum alloy and carbon handlebars, factors like weight, durability, and cost must be considered. Carbon is lighter and can absorb more vibrations, which provides comfort, especially on rough terrains. However, aluminum is more durable and significantly more affordable.
– Importance of Vibration Damping
Vibration damping in handlebars allows for increased control and comfort over extended periods. Carbon handlebars excel greatly in this, absorbing shocks and vibrations transmitted by the bike's front wheel. This can result in reduced fatigue and strain on the arms and shoulders during a long ride.
– Cheap Carbon Handlebars: Is It Worth The Risk?
While the internet may be rife with low-cost carbon handlebars, one should proceed with caution. Many of these cheap handlebars are often lacking in terms of safety and quality control.
Moreover, they do not come with warranty protection. Choosing quality accredited brands can save you from potential accidents due to handlebar failure.
To get more insights about bike handlebar selection, you may want to check this article published by CyclingAbout, an educational platform linked with government cycling initiatives.
Their guideline provides a comprehensive understanding of the importance of selecting the right handlebar for your bike.
Detailed Specifications for Gravel Bike Handlebars
– Shimano Pro Discover
When it comes to a gravel handlebar with a balanced sweep and flare, one can never go wrong with the Shimano Pro Discover. This handlebar model is known for its robust design and amazing control.
A unique appeal of this handlebar is its ergonomic shaping that provides comfortable hand positions. Its lightweight aluminum makes it a delight for riders seeking smoothness in their gravel riding experience.
– Zipp Service Course SL 70 XPLR
Next is Zipp Service Course SL 70 XPLR, known for its high-performing carbon fiber design. Beyond its aero efficiency, the SL 70 XPLR offers an impressive balance of stiffness, weight, and comfort.
Its 5-degree flare provides subtle yet useful additional control. Also, its compatibility with Di2 junction boxes is a plus for tech-savvy riders.
– Bontrager GR Elite
The Bontrager GR Elite stands out as a gravel handlebar with an impressively substantial flare45-degrees, great for off-road pursuits. It boasts a 10-degree back sweep providing exceptional ride comfort.
Designed with butted 7075 aluminum, it achieves a good balance of weight, durability, and cost.
– 3T Aeroghiaia
Riders seeking an option that gives aero advantages can opt for the 3T Aeroghiaia. This handlebar offers a unique combination of stability and aerodynamics. The compact drop is complemented by a flat aerofoil top section.
Though it's reasonable flare and back sweep require some adjustment, it rewards with an enhanced aero and comfortable riding position.
– Ritchey WCS VentureMax Carbon
The Ritchey WCS VentureMax Carbon is a versatile gravel bar with the significant flare and forgiving ride comfort that carbon bars offer. It has its anatomical drops slightly angled outwards, providing a variety of hand positions and excellent control even during hard efforts.
Although its price is premium, the precise design and quality composition prove worthwhile for the serious rider.
– Surly Truck Stop
The Surly Truck Stop comes with a sweeping advantage that facilitates comfortable hand positions. Its aluminum build is coupled with a slight rise, increasing your handlebar height without the need for a stack of spacers. Its built-in cable routing feature is suitable for users seeking a neat setup.
– Cadex AR
Considering a handlebar that guarantees a comfortable grip even on severe terrains, the Cadex AR tops the list. It has a broad top section for extra hand comfort and a short drop for better control.
The 5-degree flare and back sweep guarantee relaxed wrist angles in the drops. Built with composite carbon, it's had a good record for vibration damping.
– Enve G Series
The Enve G Series is a premium option designed for aggressive gravel riding. With its carbon build and significant flare, it offers superior vibration damping, responsiveness, and control. Despite being pricey, the design and features target riders who wish to push their gravel biking to the limit.
– Whiskey Spano
For riders seeking a reasonable compromise between flare, back sweep, and costs, the Whiskey Spano is a commendable choice. This aluminum bar offers a 25-degree flare that delivers impressive control. Its subtle rise and sweep add to its ergonomic comfort.
• Material Advantages: Carbon vs. Aluminum
Carbon handlebars, as exemplified by Zipp SL 70 and Ritchey WCS VentureMax, offer superior vibration damping, a perfect choice for long, rough rides. Despite being more expensive, the weight-saving and performance benefits justify the cost for many riders.
On the other hand, aluminum handlebars, like Bontrager GR Elite and Surly Truck Stop, are cost-effective options. They may be heavier than carbon ones but show commendable durability and resilience to impact, well-suited for adventurous riders and bikepackers.
• Addressing Frequently Asked Questions
– Can Gravel Handlebars be Used on Road Bikes?
Yes! Gravel handlebars can enhance the comfort of road bikes, especially for long rides. Their additional width and flare provide extra control, especially beneficial when descending or riding in the wind.
– How to Determine the Ideal Width for Handlebars?
Your shoulder width largely determines your handlebar size. A widely accepted rule is that the handlebar width should match the distance between your AC joints (the bony lumps on top of your shoulders).
You can find guidance on shoulder measurement from reputable sources like Sheldon Brown's Handlebar Size Guide.
• Comprehensive Review of Gravel Handlebars
Choosing handlebars for gravel bikes requires understanding your preferences, riding style, and bikepacking needs. While carbon handlebars deliver impressive performance and comfort, aluminum counterparts offer durability and save costs.
In the selection of the right gravel handlebar, the focus should be on how design features like flare, sweep, rise, and material composition align with your requirements. Remember, it's not about getting the most expensive handlebars, but those that best suit your riding demand that counts.