Is It Bad To Ride A Mountain Bike On The Road?
Whether you're formally employed and need to ride your mountain bike to work or just aspiring to have fun by riding on the road, getting the right bike is the most crucial aspect of your journey. A mountain bike is specially designed for traveling off-road and hill climbing.
Using your mountain bike on the road is fine and is no issue. But make sure you do it safely and think about the following points:
Focus on your shifting skills
Analyze your body position
Picking the right line
Comfort on the saddle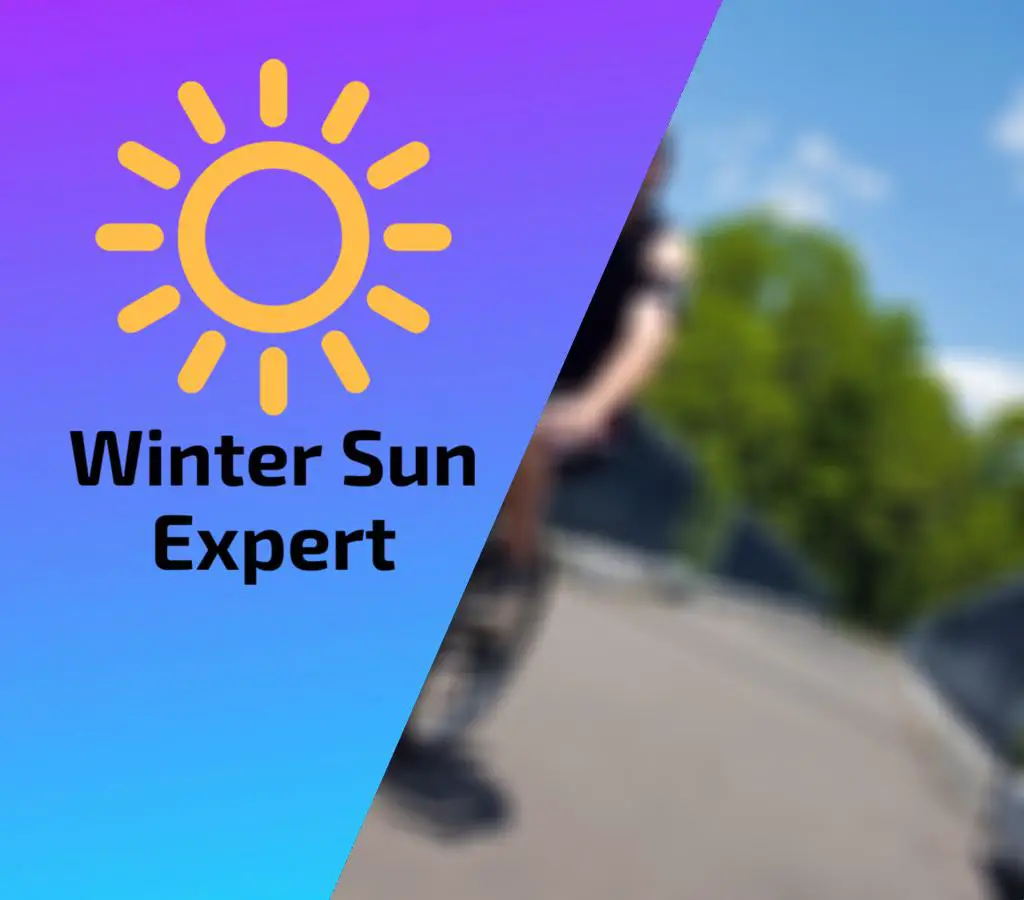 Since you can encounter different terrains on your way to your destination, mountain bikes are manufactured to withstand such pressure. With that said, there are different types of mountain bikes. There are also various degrees of off-road and road riding. But, if you examine different brands closer, you'll realize there are specific definitions based on why they were built.
The differences between a mountain bike and a road bike
To be precise, a mountain bike is created to give the rider an aggressive form of mobility, which can easily handle different lumps and diverse types of surfaces. Conversely, road bikes have been designed to travel on smooth roads with no lumps or bumps.
Therefore, when you ask whether it is okay to ride a mountain bike on the road, we can stop and think about the uses of a mountain bike in our daily lives. When using a specified definition, it's clear that you can ride your mountain bike on the road. The case applies to instances where you ride in and around your city. The terrains may not necessarily be smooth or bumpy.   
Why do you use a Mountain Bike On The Road? 
1. You are a lifer?
Everyone has a particular reason for riding.  Maybe you're a lifer, one of those individuals who find peace and independence in having an adventurous trip down the valley, the rugged or smooth terrain. If you are, you may explore the locals, such as forests and hills, using your motorbike.  
2. The aspiration to keep fit 
Some people may take road trips with their mountain bikes for fitness. Are you one of them? If you are, then an MTB is an excellent option for you to travel. This is primarily through the smooth terrains in an attempt to keep fit. 
There's no reason why your mountain bike won't help you improve your fitness as promptly as a bike can. Perhaps all you need to look at is your ability to travel through different surfaces without grinding out vital parts of your bike.
Based on the power output of your MTB, you will not be able to move as quickly as you can on a bike. However, you can continue to spin at the average rate of 95rpm. Your fitness will be significantly enhanced in the long run.  
3. Using a mountain bike on rough roads  
As discussed earlier, many reasons exist for riding a mountain bike on a smooth road. One of them could be that you are forced to travel on rugged terrain regularly. In this case, a mountain bike is your best option. 
Not only does it have compact features to withstand the pressure exerted by the rugged terrains, but it is also coupled with the strength and durability to run through the rough surfaces. The higher the volume of the tires, the more capable the mountain bike can cope with distress.
4. Mountain bike riding as a means of commuting
A mountain bike is capable of tackling various forms of tasks. One of them is assisting you in commuting to and from work. Perhaps what you need to ensure is that you carry panniers. You also need to ensure that the mountain bike frames have a sturdy chainstay. 
5. Perhaps you're going on holiday with family?  
Riding a mountain bike on a smooth road can be amazing when you want to spend time with your family. You can be accompanied by a partner, offspring, parents, and siblings. That said, mountain bike riding is the best way to spend time with them, out in the fresh air. 
6. You can also enjoy a health drive.
Some mountain bike riders turn to their bikes because they are on the journey to reclaim their health. Whether you're a desperate beginner wanting to accomplish a new year's resolution or just a health freak seeking to live a better life, mountain biking can be the best way to keep fit. 
7. Are the roads pitted? 
If you reside in a region with rugged terrain, riding a mountain bike could be your solution when seeking a viable transport means. The higher the tire volume, the easier the bike travels through the rough road. 
Those are some reasons you'd need to ride your mountain bike on the road. To answer the earlier question- it's okay to ride your mountain bike on the road as long as it's in good condition. But is it complicated to ride a mountain bike on the road? Well, not at all. However, you need to practice caution. 
Tips to Safely Ride Your Mountain Bike on the Road
As a mountain biker, you probably remember the first time you were on your bicycle. From riding over the rocks to the different terrains, you probably felt like it was a strange experience. 
Maybe you remember how fun and exciting it was too. With time, it all becomes more comfortable. However, as you garner more exposure, you'll realize that there are essential tips you should incorporate to become a pro. Here are the top beginner tips to utilize when riding your mountain bike. 
● Analyzing your body position 
One of the leading tips to successfully ride a mountain bike is to watch your body position. The bike will travel on rugged surfaces such as roots and rocks.  Therefore, you must take the right position to get through the complex terrains. 
Speaking of your body position and terrains, there are two central positions: neutral and right. When you take the first body position, you'll realize that you'll be able to evade issues such as rolling when riding your bike. Your body will also be in a position to transition smoothly. 
Also, when in a neutral position, level pedals are evenly weighted. You'll experience some form of bend on your knees and elbows. When in the ready position, the trail becomes steeper and rockier. Therefore, the position prepares you physically to take on challenges appended to mountain bike riding.
● Picking the right line 
When riding a mountain bike on the road, every beginner's mistake has been looking at the spots they wish to evade instead.  This is usually given more focus instead of looking at their destination. To be a successful biker, you should select and maintain a path during travel. 
Depending on how experienced you are, you can be stopped by slightly loose rocks and deep ridges to evade. You should scan the road for any hazards to find the right line. Begin by looking down the path you're about to travel.
● Focus on your shifting skills
Mountain biking is an activity that involves challenges. Therefore, it's crucial to understand what it takes to shift your gears. The ability to move correctly will save you the wear and tear repairs. Excellent shifting habits also support you in gearing correctly. You can often shift if you're a beginner in the mountain biking arena.
This strategy assists you in building muscle memory. As such, you can quickly shift up and down when recommended. 
Besides, you can shift early. This implies you don't have to wait until you hit the road. Changing your gear before you approach the rugged terrain on the way is vital.
● Comfort on the saddle  
You'll be seated most of the time when riding your mountain bike. Therefore, maximum comfort is needed in the saddle. It's vital to test different models before purchasing a mountain bike. Try not to settle for just any motorcycle. With that said, you can also consider the shape of the saddle.
The chances are that you already have a mountain bike. If you don't, you should consider purchasing an easy-to-ride lighter version of a bicycle. It's also advisable for you to consider your budget before choosing a particular brand. 
On the other hand, if you own a mountain bike, you can swap it for one that can withstand the challenges that come with different needs, including riding on rugged terrain and commuting on a smooth road.
Take-Home
As mentioned earlier, a mountain bike tire is designed to help maximize its ability to withstand any pressure exerted by a terrain. Whether you'll be riding on pavement at home or on your way to work, the bike can handle any form of pressure.
Given that several challenges are appended to getting the right mountain bike or riding it on the road, most people have asked several questions about mountain bike riding. The points above will answer most of your questions.
Effects of Road Cycling on Mountain Bikes
Riding a mountain bike on the road is common for many cyclists. Some people use mountain bikes as their primary mode of transportation, while others may opt for mountain biking on nearby trails and occasionally use these bicycles on the road.
But is riding a mountain bike on the road a bad idea? The answer is not straightforward. It depends on several factors, such as bike features, road conditions, and rider preferences.
• Mountain Bike Features Impacting Road Riding
– Terrain-Specific Design
Mountain bikes are specifically designed to handle rough off-road terrain. They usually have a robust frame, suspension fork, and wide, knobby tires for better traction. While these features are great for off-road cycling, they might not be as efficient or comfortable on the road.
– Rolling Resistance and Tire Noise
Rolling resistance is one of the primary factors impacting mountain bikes' suitability for road riding. It is the friction between the tires and the ground which slows down the bike. Mountain bikes have wider tires with deeper treads designed for off-road traction.
These knobby tires generate more rolling resistance and, consequently, more tire noise when ridden on the road.
– Gears and Drivetrain
Mountain bikes typically have lower gears than road bikes, making climbing steep inclines easier in off-road scenarios. However, this might not be ideal for road riding, particularly when maintaining a higher speed is desirable.
• Factors to Consider When Riding a Mountain Bike on the Road
– Road Conditions
Riding a mountain bike on well-maintained roads with smooth surfaces can result in a slower and less efficient cycling experience due to increased rolling resistance.
However, if the road conditions are poor with potholes, cracks, or debris, a mountain bike might provide a more comfortable experience due to its robust frame and suspension.
– Distance and Speed
Riding a mountain bike might be acceptable for short-distance rides on the road. However, a mountain bike might not be the best choice for longer rides or instances where maintaining a high speed is necessary due to its lower gears and increased rolling resistance.
– Personal Preferences and Comfort
Ultimately, whether or not it is bad to ride a mountain bike on the road comes down to an individual's preferences and comfort. Mountain bikes offer a more upright and comfortable riding position, which some riders might prefer. Others might find the increased rolling resistance and slower speed bothersome.
• Recommendations for Riding a Mountain Bike on the Road
Tire Swap: Consider swapping out the knobby off-road tires for road tires when riding primarily on the road. This reduces rolling resistance and tire noise, making for a smoother and more efficient ride.
Adjust Gearing: If the bicycle supports it, consider altering the gear setup for a higher range. This ensures that you can maintain better speeds on the road.
Evaluate Ride Frequency: If most of your cycling time is spent riding on the road, consider investing in a dedicated or hybrid road bike. However, a mountain bike might suffice if occasional road rides occur.
Stay Informed: To make the most of your mountain bike in different scenarios, stay updated with useful resources like Sheldon Brown's website, a reputable source of information for every type of cyclist.
• Conclusion
Is it bad to ride a mountain bike on the road? The short answer would be: it depends. While it might not be the most efficient or fastest choice for road riding, the suitability of a mountain bike for road use ultimately comes down to individual preferences, comfort, and specific road conditions.
With some adjustments to the bike and thoughtful consideration of riding conditions, it could offer an acceptable experience. However, for longer rides primarily on the road, investing in a road or hybrid bike specifically designed for smoother, more efficient road cycling might be worthwhile.
Impacts of Road Riding on Mountain Bike Tires
As a seasoned cyclist with experience across various terrains, I often hear people asking if riding a mountain bike on the road is bad for its tires. In this article, I will break down the answer to this question, addressing factors such as tire wear, handling, and safety.
• Tires Designed for Different Terrains
Mountain bike (MTB) and road bike tires are designed for different types of terrain. Hence, they serve specific purposes regarding traction, durability, and rolling resistance.
– Mountain Bike Tires: Rugged and Grippy
Mountain bike tires are purposely designed to be rugged, wider, and knobby. Knobby tires are advantageous when riding off-road or on trails, as they provide the grip and traction needed to conquer uneven surfaces.
The additional rubber in these tires means they are typically more durable and last longer than their road counterparts.
– Road Bike Tires: Smooth and Fast
On the other hand, road tires are designed for smooth surfaces where rolling resistance and aerodynamics are essential. They are narrower and have smoother tread, which minimizes road resistance and allows for faster speeds on paved surfaces.
• Tire Wear When Riding a Mountain Bike on the Road
As a cyclist who frequently rides both bike types, I can confidently say that riding a mountain bike on the road will cause it to experience a different type of wear compared to off-road riding. Here's what happens:
– Faster Tread Wear
Due to the pavement's relatively smooth surface, the knobby tread on mountain bike tires experiences a more accelerated wear when used on the road. This is because the knobs become pressed against the hard surface, leading to their deterioration.
On the contrary, when riding a mountain bike off-road, the tire's knobs can better sink into the soft ground, reducing the impact on their durability.
– Decreased Traction
As your mountain bike tire's knobs begin to wear down from regular road usage, the tire loses the grip it initially had on trails. Worn-down knobs result in less off-road traction and affect the tire's overall handling.
• Handling and Safety When Riding a Mountain Bike on the Road
Mountain bikes are designed for off-road terrain, which means their handling and safety on paved roads differ from road bikes.
– Slower Rolling and Less Agility
As the wider and knobby mountain bike tires can create noticeable rolling resistance on roads, maintaining a faster speed will require more effort than a road bike. Additionally, the larger tire width and lesser agility of mountain bikes can make navigating through traffic slightly more challenging.
– Poor Wet-Weather Performance
Mountain bike tires have difficulty dealing with wet surfaces, as the knobby tread is less effective in channeling water away from under the tire. Subsequently, this can result in reduced traction and a higher risk of experiencing a slip.
• Proper Inflation: The Key to Minimizing Tire Damage
T tire pressure is one of the less-discussed yet crucial factors in tire damage when riding a mountain bike on the road. Properly inflating your MTB tires can significantly reduce wear and improve handling when riding on pavement.
– Finding the Right Pressure
MTB tires typically require a lower pressure than road tires, allowing them to absorb shocks better and maintain grip off-road. However, when switching to road riding, I recommend increasing your tire pressure as it helps reduce rolling resistance and prevent tire damage. You can generally find the recommended pressure range printed on the tire's sidewalls.
– Interchanging Tires: A Solid Solution
If you frequently ride your mountain bike on the road, I suggest investing in hybrid or slick tires specifically designed for pavement usage. Swapping out your mountain bike tires for these when riding on roads can protect the original tires and provide better handling and speed.
By properly inflating your tires and investing in separate tires for different terrains, you can effectively minimize any long-term damage caused by riding your mountain bike on the road (Mountain Bikes in Urban Environments, Stanford University).
Suitability of Mountain Bikes for Road Use
As a seasoned mountain biker, I have often found myself in situations where I needed to ride my mountain bike on the road.
Whether it is for commuting, exercising, or simply getting from one trail to another, it is important to understand the pros and cons of riding a mountain bike on roads and the best practices to make your ride safe and enjoyable.
• Mountain Bikes vs. Road Bikes
To begin with, let's briefly discuss the main differences between mountain and road bikes. Mountain bikes are designed for off-road terrain and are ideal for riding on dirt trails, rocky paths, and other uneven surfaces. They have wider tires with aggressive tread patterns for maximum traction and shock absorption.
Their frames are typically heavier and more robust, with suspensions to provide extra comfort and control on bumpy trails.
On the other hand, road bikes are built for speed and efficiency on smooth, paved surfaces. They feature a lightweight frame, thin tires, aerodynamic handlebars, and a higher gear range. Road bikes are not well-suited for off-road riding due to their fragile components and lack of traction.
So, given their purpose-built design, can mountain bikes perform well when ridden on roads?
• Efficiency on the Road
One of the main concerns of riding a mountain bike on the road is efficiency. Due to their wider tires, mountain bikes generate more rolling resistance, making them slower and more challenging to pedal than road bikes.
The upright riding position and suspension systems can also reduce power transfer and introduce energy loss.
However, mountain bikes can still be used for road riding, albeit with some speed and energy expenditure sacrifices. As a general guideline, expect to ride 3-5 mph slower on a mountain bike than a road bike.
• Improving Road Performance
Here are some recommendations to improve your mountain bike's performance on the road, based on my own experience:
Tire pressure: Inflate your tires to the higher end of their recommended pressure range, typically on the tire's sidewall. This will decrease rolling resistance and make the bike more responsive on asphalt.
Tire selection: Consider investing in slick or semi-slick tires for mountain bike use. These tires have a smoother surface and less aggressive tread, allowing for better grip and faster speeds on paved surfaces. A great example of this type of tire is the Schwalbe Marathon Plus MTB.
Lockout your suspension: If your mountain bike has a suspension fork, lockout or stiffen it. Doing this will prevent energy loss from compression and provide a more efficient power transfer.
Gearing: Mountain bikes usually have a wide range of gears to handle steep off-road climbs. However, staying in the middle or upper gears is best for better efficiency when riding on roads.
Riding position: If possible, lower your handlebars, or invest in bar ends or aero bars, which allow for a more aerodynamic riding position, reducing wind resistance and improving your speed.
• Safety Considerations
Safety should always be a priority when riding a mountain bike. Accidents can happen, so ensuring you are visible, predictable, and aware of your surroundings is crucial.
Lights: Equip your bike with front and rear bike lights, especially if you plan on riding during dawn, dusk, or at night. This makes you more visible to drivers, pedestrians, and other cyclists.
Helmets: Always wear a helmet while riding. It can be a lifesaver in the event of an accident. Additionally, helmets with MIPS (Multi-directional Impact Protection System) technology offer better protection against rotational forces during a crash.
Signaling and predictability: Use hand signals when turning or stopping, make eye contact with drivers, and ride predictably.
Follow traffic rules: Obey traffic signals, stop signs and ride in the same direction as traffic. It is important to be a responsible rider and understand the road rules.
Awareness: Stay alert and scan your surroundings for potential hazards such as potholes, debris, opening car doors, and pedestrians.
For more in-depth information about bicycle safety, visit the National Highway Traffic Safety Administration's bicycle safety page.
• Conclusion
In conclusion, riding a mountain bike on the road is possible, but it comes with some sacrifices in efficiency and speed. You can still enjoy your time on the pavement by making small adjustments to your bike setup, riding position, and maintaining a safe riding approach.
Whether it's for commuting, exercise, or a convenient mode of transport, don't hesitate to explore the roads on your mountain bike!
| Aspect | Explanation |
| --- | --- |
| Legality | Riding a mountain bike on the road can be comfortable or uncomfortable, depending on factors such as tire pressure, saddle, and rider position. Adjusting these factors can improve comfort. |
| Efficiency | Mountain bikes can be ridden on roads, but they may be less efficient and slower than road bikes due to their wider tires and heavier frames. |
| Comfort | Riding a mountain bike on the road can be comfortable or uncomfortable, depending on factors such as tire pressure, saddle, and rider's position. Adjusting these factors can improve comfort. |
| Safety | To ensure safety while riding a mountain bike on the road, follow traffic rules, wear a helmet, and use lights and reflectors. Be especially cautious of vehicles and pedestrians. |
Mountain Bikes as Commuting Options
Mountain biking typically evokes the image of riders soaring through rough terrains and dirt trails. However, mountain bikes features have made them popular for off-road adventures and everyday commutes.
• Key Features of Mountain Bikes
Before diving into the suitability of mountain bikes for commuting, let's briefly discuss their essential features.
– Robust Frame and Wide Tires
Mountain bikes have sturdy frames to withstand rough terrains, making them more durable than road bikes. Moreover, their wide tires provide excellent traction and better shock absorption than thinner road bike tires.
This additional stability makes mountain bikes suitable for commutes involving poorly maintained roads or varying weather conditions.
– Suspension Systems
Most mountain bikes have either front suspension (hardtail) or full suspension (front and rear), which helps absorb the impact of bumps on off-road trails.
Though this might not be crucial for well-maintained urban roads, suspension can provide added comfort during your commute, particularly if your route involves uneven surfaces or potholes.
• Advantages of Using a Mountain Bike for Commuting
Using a mountain bike as your main mode of transportation for commuting can offer several benefits.
– Versatility
The combination of strong frames, wide tires, and suspension makes mountain bikes an excellent option for rides on various terrains. This versatility allows you to enjoy weekend off-road adventures while serving as a reliable daily commuter.
– Durability
As mentioned earlier, mountain bikes are built for rough terrain, which means they are designed to last. Investing in a mountain bike for your daily commute will most likely provide you with a sturdy, long-lasting bicycle that can handle regular wear and tear better than a road or hybrid bike.
– Comfort and Control
Wide tires and suspension systems provide a more comfortable ride on bumpy or uneven surfaces. Additionally, their upright riding position offers better control and visibility when commuting in urban environments.
• Disadvantages of Using a Mountain Bike for Commuting
Despite their numerous advantages, it is crucial to consider the drawbacks of using a mountain bike for commuting.
– Heavier and Slower
Mountain bikes tend to be heavier than road or hybrid bikes, which can make them less efficient and slower on smooth pavement. If you have a long commute or need to ride at higher speeds, a mountain bike's added weight and rolling resistance might hinder your progress.
– Less Efficient
The knobby tires on mountain bikes are not designed for smooth pavement, making them less efficient for commutes on well-maintained roads. Additionally, mountain bikes often lack the gearing needed for cruising at high speeds on flat roads.
– Potential Overkill
If your daily commute does not involve rough terrain or poor road conditions, a mountain bike might offer more features than you need. In this case, a lighter bike designed for urban environments, such as a road, hybrid, or city bike, might be a better option.
• Tips for Making Your Mountain Bike Commute-Friendly
If you decide to use a mountain bike for commuting, these tips can help enhance your ride and make it more efficient:
Swap out knobby tires for slick or semi-slick tires: This will reduce rolling resistance and improve your speed on pavement.
Install fenders: Fenders protect you from mud, dirt, and water spray, keeping you clean and dry during your commute.
Add a rear rack: A rear rack allows you to carry your belongings in panniers or attach a basket or trunk bag, freeing up your back and providing a more comfortable ride.
Invest in lights and visibility accessories: If you ride in low-light conditions or during nighttime, ensure proper lights and reflective gear for increased visibility and safety.
In conclusion, while a mountain bike might not be the most efficient choice for urban commuting, its durability, versatility, and comfort on varying terrains make it a viable option for many riders.
You can create a customized commuter bike that meets your needs by making a few modifications to your mountain bike, such as changing the tires or adding fenders. Ultimately, the best bicycle for commuting is the one that fits your unique circumstances, preferences, and budget.
For more information on commuter bicycles, visit the League of American Bicyclists website.
Speed Comparison: Mountain Bike vs. Road Bike
• Introduction
Mountain bikes are designed for off-road terrain and can handle a variety of surfaces, including dirt, rocks, and roots. On the other hand, road bikes are built for speed and efficiency on smooth pavement. The differences in design and components mean that mountain bikes are not as fast as road bikes when ridden on the road.
• Different Bike Designs and Components
– Frame and Geometry
A mountain bike's frame design and geometry are centered around stability and handling on rough terrain. This often means a more upright riding position, larger wheelbase, and slacker head tube angle.
Although these features provide better control and comfort off-road, they also contribute to the slower speed of a mountain bike on the road. A more upright position increases wind resistance, while a slacker head tube angle provides less responsive handling on smooth pavement.
In contrast, road bikes have more aggressive frame geometry, a lower, more aerodynamic riding position, and a steeper head tube angle. This design promotes better power transfer and efficiency, resulting in faster speeds on the pavement.
– Weight
Mountain bikes are generally heavier than road bikes due to the need for more robust and durable components to withstand off-road conditions. The heavier weight of a mountain bike makes it more difficult to accelerate and climb, which can slow the bike down on roads, particularly on hills and inclines.
– Suspension
Many mountain bikes have suspension systems to absorb impacts and provide a smoother ride on rough terrain. While this is an advantage for off-road riding, the suspension can absorb energy that would otherwise be used for forward momentum, making the bike less efficient and slower overall.
– Tires
One of the primary factors contributing to the slower speed of a mountain bike on the road is the difference in tire design. Mountain bike tires are wider, have knobby tread patterns, and a softer rubber compound to provide traction on loose and uneven surfaces.
Unfortunately, these features create more rolling resistance on pavement, which can significantly reduce the speed of a mountain bike compared to a road bike with narrower, smoother tires.
• Speed Differences: Mountain Bike vs. Road Bike
The actual speed difference between mountain and road bikes varies depending on factors such as rider skill level, bike specifications, and terrain. However, it is generally accepted that a mountain bike is around 10-30% slower than a road bike on the pavement.
– Efficiency and Energy Expenditure
In addition to being slower, mountain bikes require more energy from the rider to maintain the same speed as a road bike. This can be attributed to factors such as rolling resistance, weight, and suspension inefficiencies that have already been discussed.
The result is that riders may feel more fatigued on longer road rides when using a mountain bike than a road bike.
• Tips to Improve Mountain Bike Speed on the Road
While a mountain bike will never truly match the speed and efficiency of a road bike on the pavement, there are a few ways to improve its performance on the road:
Switch to slick or semi-slick tires: Changing to tires with less tread and a narrower profile can reduce rolling resistance and improve your mountain bike's speed on pavement.
Adjust suspension settings: If your mountain bike has adjustable suspension, try setting it to a firmer setting when riding on the road to reduce energy loss.
Ride in an aerodynamic position: Lowering your upper body and tucking in your elbows can help reduce wind resistance and increase your speed on the road.
Keep your bike well-maintained: Ensure your chain is properly lubricated, your tires are inflated to the correct pressure, and your brakes are adjusted correctly to maximize your bike's performance on the road.
• Conclusion
Although mountain bikes are not built for speed on the pavement, they can still provide cyclists with an enjoyable and versatile riding experience. By understanding the factors contributing to a mountain bike's slower speed and making some adjustments, you can improve its performance on the road.
For riders who frequently transition between off-road and on-road environments, a mountain bike could be a practical, albeit slower, choice.
However, a road bike would be more suitable if most of your riding is on pavement and speed is a priority. Ultimately, the best bike for you depends on your personal preferences, goals, and riding habits.
| Aspect | Road Bike | Mountain Bike |
| --- | --- | --- |
| Average Speed | 18-25 mph (29-40 km/h) | 12-18 mph (19-29 km/h) |
| Tire Width / Rolling Resistance | 23-28mm / Lower | 1.9″-2.5″ / Higher |
| Aerodynamics | Better | Less Efficient |
| Weight | Lighter | Heavier |
| Gearing | More geared toward high speed on flat surfaces | More geared towards off-road and uphill performance |
| Overall Efficiency | Faster on road | Slower on the road but more versatile |