Is It Bad To Ride A Mountain Bike On The Road?
Whether you're formally employed and you need to ride your mountain bike to work or just aspiring to have fun by riding on the road, getting the right bike is the most crucial aspect of your journey. A mountain bike is specially designed for traveling off-road and hill climbing.
Using your mountain bike on the road is fine and is no issue at all. But make sure you do it safely and think about the following points:
Focus on your shifting skills
Analyze your body position
Picking the right line
Comfort on the saddle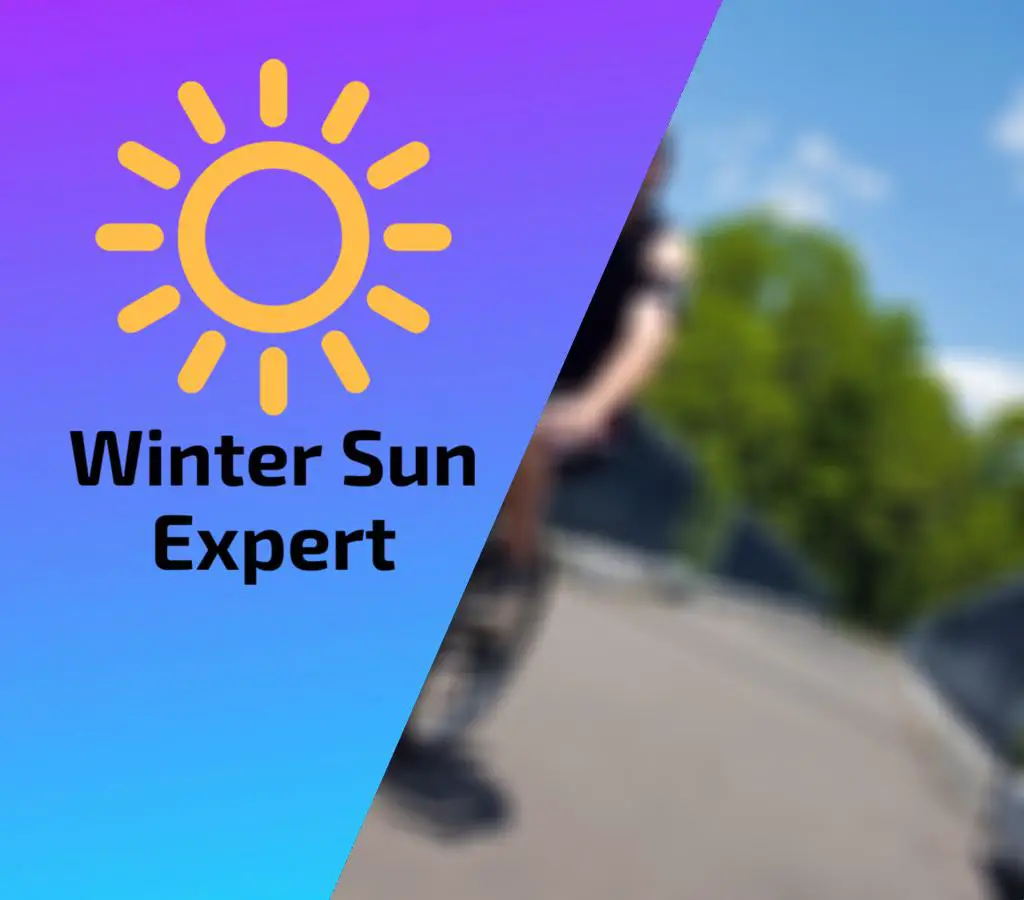 Since you can encounter different terrains on your way to your destination, mountain bikes are manufactured to withstand such pressure. With that said, there are different types of mountain bikes. There are also various degrees of off-road and road riding. But, if you examine different brands closer, you'll realize that there are specific definitions based on why they were built.
The differences between a mountain bike and a road bike
To be precise, a mountain bike is created to give the rider an aggressive form of mobility, which can easily handle different kinds of lumps and diverse types of surfaces. On the other side, road bikes have been designed to travel on the usual smooth roads with no lumps or bumps.
Therefore, when you ask whether it is okay to ride a mountain bike on the road or not, we can stop and think about the uses of a mountain bike in our daily lives. When using a specified definition, it's clear that you can ride your mountain bike on the road. The case applies to instances where you ride in and around your city. The terrains may not necessarily be smooth or bumpy.   
Why do you use a Mountain Bike On The Road? 
1. Y are a lifer?
Everyone has a particular reason for riding.  Maybe you're a lifer, one of those individuals who find peace and independence in having an adventurous trip down the valley, the rugged or smooth terrain. If you are, then you may explore the locals such as forests and hills using your motorbike.  
2. The aspiration to keep fit 
Well, some people may take road trips with their mountain bike for the sake of fitness. Are you one of them? If you are, then an MTB is an excellent option for you to travel. This is primarily through the smooth terrains in an attempt to keep fit. 
There's no reason why your mountain bike won't help you in improving your fitness as promptly as a bike can. Perhaps all you need to look at is your ability to travel through different surfaces without grinding out vital parts of your bike.
Based on the power output of your MTB, you will not be able to move as quickly as you can on a bike. However, you can continue to spin at the average rate of 95rpm. Your fitness will significantly be enhanced in the long run.  
3. Using a mountain bike on rough roads  
As earlier discussed, there are many reasons for riding a mountain bike on a smooth road. One of them could be that you are forced to travel on rugged terrain regularly. In this case, a mountain bike is your best option. 
Not only does it have compact features to withstand the pressure exerted from the rugged terrains, but is also coupled with the strength and durability to run through the rough surfaces. The higher the volume of the tires, the more capable the mountain bike can cope with distress.
4. Mountain bike riding as a means of commuting
A mountain bike is capable of tackling various forms of tasks. One of them is assisting you in commuting to and from work. Perhaps what you need to ensure is that you carry panniers. You also need to ensure that the frames of the mountain bike have a sturdy chainstay. 
5. Perhaps you're going on holiday with family?  
Riding a mountain bike on a smooth road can be amazing when you want to spend time with family. You can be accompanied by a partner, offspring, or parents and siblings. With that said, mountain bike riding is the best way possible to spend time with them, out in the fresh air. 
6. You can also enjoy a health drive.
There are mountain bike riders who turn to their bikes because they are on the journey to reclaim their health. Whether you're a desperate beginner who wants to accomplish a new year's resolution or just a health freak seeking to live a better life, mountain biking can be the best way possible to keep fit. 
7. Are the roads pitted? 
If you reside in a region with rugged terrain, then riding a mountain bike could be your solution when it comes to seeking a viable transport means. The higher the volume of the tire, the easier it is for the bike to travel through the rough road. 
Those are some of the reasons why you'd need to ride your mountain bike on the road. To answer the earlier question- it's okay to ride your mountain bike on the road as long as it's in good condition. But, is it complicated to ride a mountain bike on the road? Well, not at all. However, you need to practice caution. 
Tips to safely Ride Your Mountain Bike on the Road
As a mountain biker, you probably remember the first time you were on your bicycle. From riding over the rocks to the different terrains, you probably felt like it was a strange experience. 
Maybe you remember how fun and exciting it was too. With time, it all becomes more comfortable. However, as you garner more exposure, you'll realize that there are essential tips you should incorporate to become a pro. Here are the top beginner tips to utilize when riding your mountain bike. 
● Analyzing your body position 
One of the leading tips to successfully ride a mountain bike is to watch your body position. The bike will travel on rugged surfaces such as roots, as well as rocks.  Therefore, you need to take the right position to get through the existing complex terrains. 
Speaking of your body position and terrains, there are two central positions, namely neutral and right positions. When you take the first body position, you'll realize that when riding your bike, you'll be able to evade issues such as rolling. Your body will also be in a position to transition smoothly. 
Also, when in a neutral position, level pedals are evenly weighted. You'll experience some form of bend on your knees as well as elbows. When in the ready position, the trail becomes steeper and rockier. Therefore, the position prepares you physically to take on challenges appended to mountain bike riding.
● Picking the right line 
When it comes to riding a mountain bike on the road, every beginner's mistake has been looking at the spots that they wish to evade instead.  This is usually given more focus instead of looking at their destination. To be a successful biker, you should select a path and then maintain it during the travel. 
Depending on how experienced you are, you can be stopped by slightly loose rocks and deep ridges to evade. To find the right line, you should scan the road for any form of hazards. Begin by looking down the path you're about to travel.
● Focus on your shifting skills
Mountain biking is an activity that involves challenges. Therefore, it's crucial to understand what it takes to shift your gears. The ability to move correctly will save you the wear and tear repairs. Excellent shifting habits also support you in gearing correctly. You can often shift if you're a beginner in the mountain biking arena.
This strategy assists you in building your muscle memory. As such, you can quickly shift up as well as down when recommended. 
Besides, you can shift early. This implies that you don't have to wait until you hit the road. It's vital to change your gear before you approach the rugged terrain on the way.
● Comfort on the saddle  
When riding your mountain bike, you'll be seated most of the time. Therefore, maximum comfort is needed in the saddle. It's vital to also test out different models before purchasing a mountain bike. Try not to settle for just any motorcycle. With that said, you can also consider the shape of the saddle.
The chances are that you already have a mountain bike. In case you don't, you should consider purchasing an easy-to-ride lighter version of a bicycle. It's also advisable for you to consider your budget before choosing a particular brand. 
On the other hand, if you own a mountain bike, you can decide to swap it for one that can withstand the challenges that come with different needs including riding on rugged terrain and commuting on a smooth road.
Take-Home
As mentioned earlier, a mountain bike tire is designed to help with maximizing its ability to withstand any form of pressure exerted by a terrain. Whether you'll be riding on pavement at home or on your way to work, the bike is capable of handling any form of pressure. Given that there are several challenges appended to getting the right mountain bike or riding it on the road, most people have asked several questions regarding mountain bike riding. The points above will answer most of your questions.