Pay Less for Mountain Bike Insurance: 25 Things You Should Know
It is obvious that no mountain bike lock is unbreakable, and at the same time, no mountain bike cannot be stolen. According to several sources, 50% of cyclists risk having or have had their mountain bikes stolen at some point. If you have a mountain bike, you should understand how costly they are. Losing one can be a daunting experience. Good mountain bike insurance can mitigate this risk. But mountain biking has also a health-related risk. Both beginners and experienced riders can have an accident, and good insurance can help you get the proper care.
Insurance can be expensive. So how can you pay less and still have good mountain bike insurance?
Step 1: What is your usage? Do you use your mountain bike for commuting, or only during the weekend?
Step 2: What are your insurance needs? Are you most worried about theft? Or do you want to have Personal Injury cover and Personal Liability coverage?
Step 3: Select the type of insurance that fits your need:

Option One: Self-Insurance
Option Two: Bike Lock Anti-theft Protection
Option Three: Homeowners / Renters / Vehicle Insurance
Option Four: Specialist Mountain Bike Insurance

Step 4: Ask several companies for a quote depending on your choice.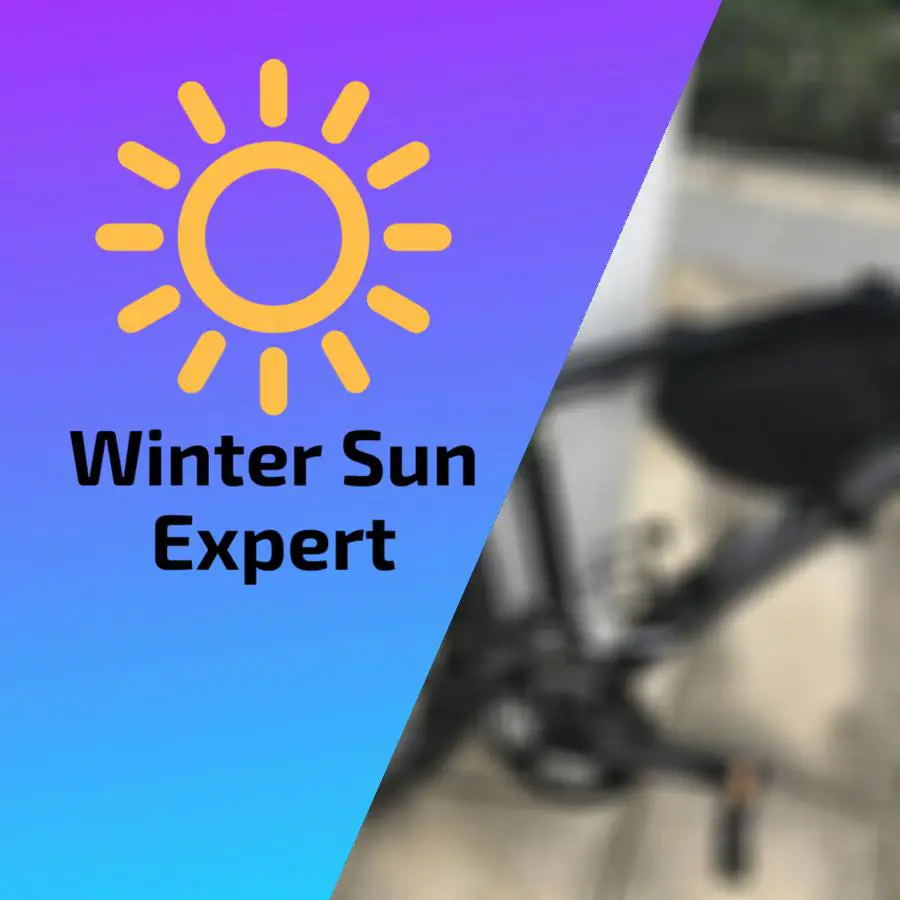 Let us be honest here, there is little knowledge about mountain bike insurance, and sometimes the terms are a bit complicated for an ordinary cyclist to understand. Besides, paying monthly premiums for something that may not even happen is depressing.
That is not to add that you have to compare various insurance policies. So, to start with, I'd like to break down this concept to you in bits that you can easily understand.
What is Insurance?
Yes, this is going to be more basic than you imagined. You can jump to the next section if you already have some knowledge about insurance. But if you find it hard to understand the concepts and terminologies of insurance as I do, then keep reading.
Taking an insurance cover means; you agree to pay an insurance company some small amount of money in exchange for a guarantee. This guarantee will cover any cost of damage or financial loss you suffer if the mountain bike is stolen or damaged in an accident.
This small amount of money is paid monthly and is called a premium. The agreement between you and the insurance company details everything that is covered and what is not. It is called an insurance policy.
Things you can Insure
In the case of a mountain bike, you are expected to insure against theft, damage, or medical bills if you are injured while riding. This concept means that if your bicycle is stolen or crushed, the insurance company compensates you for the financial loss you have incurred.
The payment can be in the form of a new mountain bike or paying your medical bills.
Isn't that simple? Maybe, but the real task lies in the details or the insurance policy. This is where you must go through documentation and the insurance language. You have to be aware of all the terms of the coverage to determine if it is worth insuring your mountain bike.
Before we delve too deep into that topic, let us look at ways you can pay less to insure your mountain bike. There are four ways in which you can get your mountain bike insured. You need to look at each cost and how suitable it is for your needs.
Option 1: Self-Insurance
This option is the most affordable one you can get. However, you have to understand that this option means no mountain bike insurance. You are therefore left to cover all the costs in case of theft or damage caused to the bike.
On one side, this idea has an advantage it means that you are free and do not need to pay any monthly premiums. The problem with this option is that if you have an expensive mountain bike and it gets stolen, you may not be able to cover all the financial loss, which can be depressing.
You can cover that shortcoming by saving the amount you could have paid as monthly premiums. This trick gives you peace of mind, especially if you save enough to get a new mountain bike if anything happens to the old one.
On the other hand, if nothing goes wrong, you will end up with an impressive chunk of money in your account.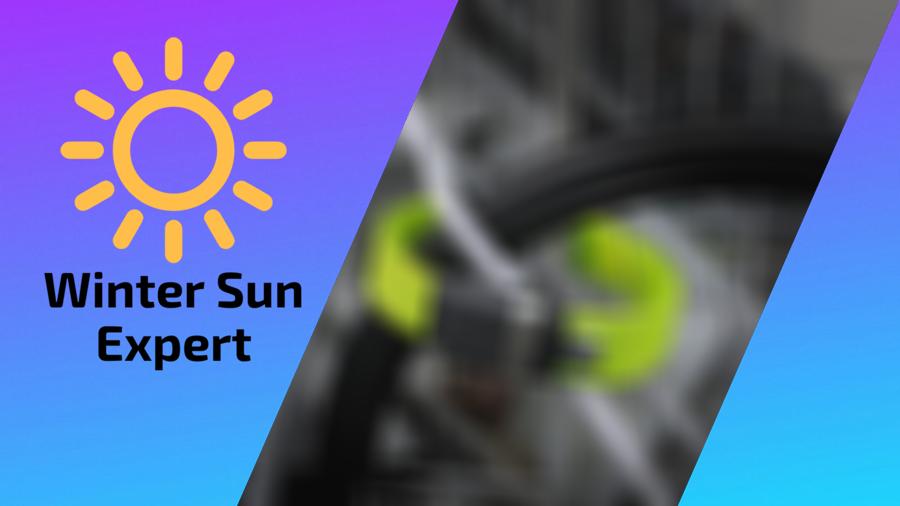 ● Pros of self-insurance
Cheap if nothing happens to your mountain bike.
● Cons of self-insurance
You may not be in a position to recover the loss that may occur if the bike is stolen.
Option 2: Bike Lock Anti-theft Protection
The second most affordable option is going for mountain bike locks. Some manufacturers like OnGuard and Kryptonite offer exceptional anti-theft protection, as some guarantee the safety of their bike locks. This option, however, comes at an extra cost of between $1 and $30 for three years.
The idea behind this plan is that if you have a mountain bike lock from either of these two companies and a thief breaks the lock, your bike is stolen. The company compensates you for the loss.
The only problem with this arrangement is that the company expects you to produce the broken lock to verify your claim. This requirement can be problematic if the thief decides to dispose of the lock, not to leave traces of evidence.
Additionally, this kind of scheme is never offered to people who live in areas with high rates of mountain bike theft, and other conditions also determine if you get the offer.
● Pros of Anti-theft Protection
Relatively cheap considering the amount of payment you make to get covered.
● Cons of Anti-theft protection
Making a claim is difficult in case of theft.
Option 3: Homeowners / Renters / Vehicle Insurance
Reports show that more than 50% of lost bikes are often taken from the owners' premises. This policy means that you can have your mountain bike covered under one of the insurance policies you have for your home. You only need to check the fine print.
The chances are that the homeowner or renters insurance will cover the theft of your mountain bike from your premises or a vehicle associated with your home. In most cases, the insurance policy will only cover your bike if the financial loss is suffered within your property.
The insurance company will not compensate you for any loss if the bike is stolen or destroyed on the streets.
Additionally, homeowners' insurance policies do not cover the full value of some stuff like a mountain bike. At the same time, the policy will have a high deductible. This idea means you may have to cover the more substantial part of the loss by yourself.
A deductible is the amount of money you pay for the insurance claim before the insurer compensates you for the loss. It looks bizarre, but that is precisely how it works.
There is always a way around this scenario. You can have your mountain bike listed as a valuable item under the insurance policy to increase the limit of the amount you will receive if something happens to the bike. But you need to understand that every insurance company has a different process for scheduling valuable items.
However, the added protection means that you do not pay a deductible to receive compensation for losing your mountain bike. The only way to be sure of this is by reading the insurance policy to see how the coverage for personal property is done. You can also speak to an adviser to help you schedule your mountain bike.
The main advantage of using homeowner or rented insurance for your mountain bike coverage is that you are already paying for the coverage under some policies that may include personal liability coverage.
Personal liability cover means that your insurance gets to cover other people if you cause harm to them or damage their property. In other words, you are not held financially responsible for scratching someone's car with your bike. The insurance company pays for the loss.
When getting your mountain bike covered under homeowners' or renters' insurance, you must understand that every policy differs. You must check the details to see if your bicycle is duly covered and to what extent.
● Homeowners / Renters Insurance Pros
There is no additional cost for getting your mountain bike covered.
-● Homeowners / Renters Insurance Cons
The insurance policy only covers theft and damage from your house or vehicle.
You may have to pay high deductibles to get compensated.
Option 4: Specialist Mountain Bike Insurance
This option is the best bet for you if you want to have all eventualities relating to the theft of the bike and resulting injuries from accidents covered. Let us quickly examine what is covered under specialist bike insurance.
● What Specialist Bike Insurance Covers
All losses relating to the bike and its accessories
Personal injuries and loss of income
Personal liability.
Now, let us look into details on what each of these categories entails:
● Your mountain bicycle
Under normal circumstances, the specialist bike insurance policy should cover the full value of your mountain bike in case of theft or damage caused by an accident. Additionally, you are allowed to talk to experts who deal with cycling incidents to help make your insurance claim as smooth as possible.
This means that should anything happen to your mountain bike anywhere. You will likely be compensated for the loss you have suffered. However, there are some exemptions that you need to understand.
Some situations are referred to as "invited events", and they may lead to you not being compensated for the financial loss. These situations include the following:
Unattended: If you leave your mountain bike unattended at home with the doors open
Unlocked: If you leave your mountain bike unlocked or tied with some sort of string.
Careless situation: Any careless situation that invites harm or theft to the bike.
Under all these circumstances, you will not be compensated by either specialist of homeowners' insurance coverage. Additionally, specialist bike insurance requires you to use some of the locks they approve for your claim to be valid.
● Personal Injury cover
The most crucial part of mountain bike insurance is often personal injury coverage. You can find out from your cycling friends if they have ever come out on top after a collision with a vehicle or any accident. You may have some form of health insurance that may include deductibles.
However, having specialist bike insurance gives you extensive coverage compared to medical insurance in such situations. You may also be eligible for lost income compensation for the period that you cannot work due to injuries caused.
● Personal Liability coverage
This cover means you are not liable for losses and damages you cause other people in case of an incident with your mountain bike. For instance, if you hit someone with the bike, their medical bill is covered by the insurer instead of you paying for it.
To clarify more, the insurance policy covers any third-party injury or damage. This arrangement would save you the headache of paying for the losses you cause with your mountain bike.
Is Specialist Bike Insurance the Right Choice for you?
Two situations might make going for specialist bike insurance worth the investment.
Regular mountain biker: If you are a regular mountain bike racer
Costly Mountainbike: If you own a costly mountain bike, which would be hard to replace if it is lost or damaged
Regular mountain bike racers, on the road, trail, or up the mountains, always have a higher risk than other cyclists. This category of people is most likely to crash, and the extent of their injuries is close to severe.
Additionally, their mountain bikes are likely to get more damage in case of accidents compared to standard cyclists. All these scenarios mean that paying extra for a specialist bike cover is a worthwhile investment.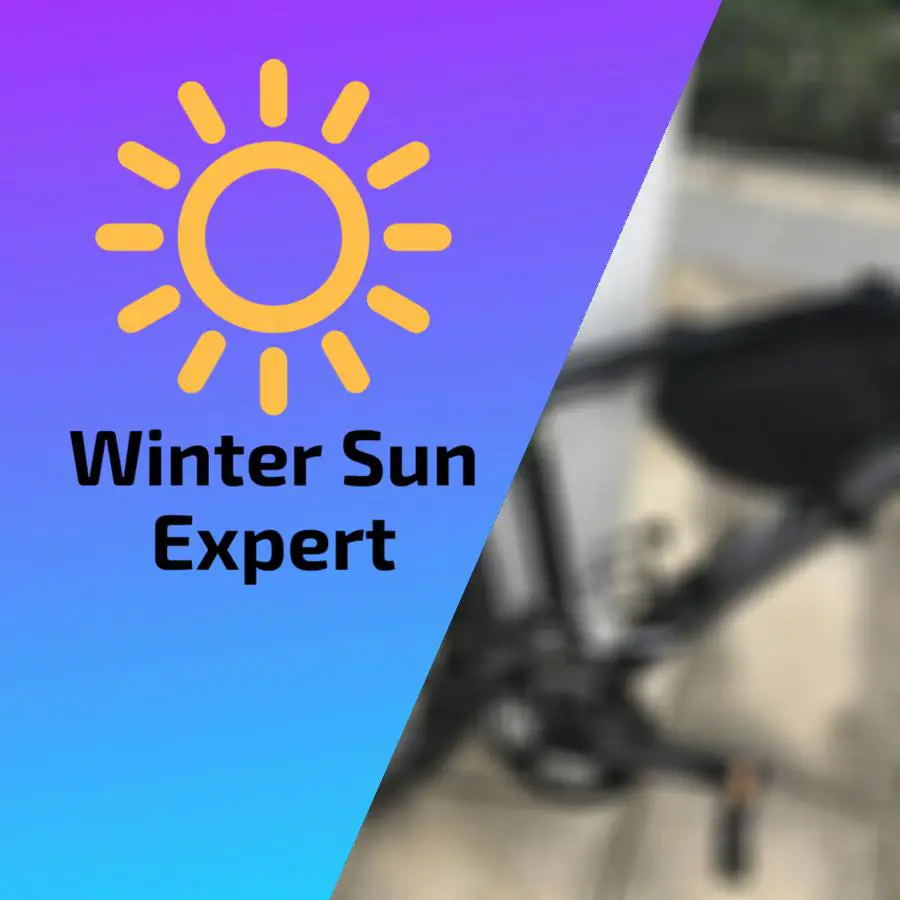 On the other hand, if your mountain bike is quite expensive and you depend on it for daily routines, you may find it difficult to replace the exact one in case of loss or damage caused by accidents.
Paying the monthly premium for specialist bike insurance coverage will give you peace of mind knowing that you are covered if anything happens to your mountain bike.
People not falling under the two categories still need specialist bike insurance.
● Pros of Specialist Bike Insurance
The policy is often extensive and covers almost all eventualities.
The policy covers a wide range of losses and damages, including third-party liability
● Cons of Specialist bike Insurance
The most expensive of all the insurance options on this list
● Homeowners or Renters Vs. Specialist Bike Insurance
These two options can confuse someone who wants to choose the right insurance for a mountain bike. So let us break it down to see which offers more affordable and practical mountain bike insurance.
Homeowners' or renters' insurance covers theft or damage caused to your mountain bike within your personal property. Some policies may also include your car.
However, this option does not cover theft or damage caused to your bike in public places, such as on the street, and doesn't include third parties. To some extent, you may find homeowners' insurance policies that cover personal liability, even though the coverage will not be as extensive as in specialist bike policy.
On the other hand, specialist bike insurance offers decent personal liability coverage to protect you against third-party claims. Additionally, the policy will cover the full value of your mountain bike, including all related damages and injuries.
As much as this option is costly, it is the most effective mountain bike insurance that guarantees full compensation in case anything happens to the bike or yourself while using it.
The Best Specialist Mountain Bike Insurance Policies
The leading insurance companies in the mountain bike insurance industry are Markel and Velosurance. These two insurance policy providers offer protection against theft and damage to your mountain bike and cover related incidences like a third-party liability.
Additionally, the two insurers have an excellent customer service reputation, and they provide customized policies that will match your exact needs. So, which company is perfect in which area?
● Markel Insurance: Perfect for Mountain Bike Racers
Markel insurance is a perfect fit for racers at risk of regular crashes. The company offers cover against theft and injuries and provides kit replacements if they are damaged in a race.
Additionally, Markel will refund you the money you pay to participate in a competition in case you fail to compete because your mountain bike is stolen or damaged.
However, it is essential to note that the company requires policyholders to pay a deductible worth around $100, which may be more than the cost of the items you want to replace. So, if the sum of your claim is lower than $100, you may not have an option but to forego making a claim altogether.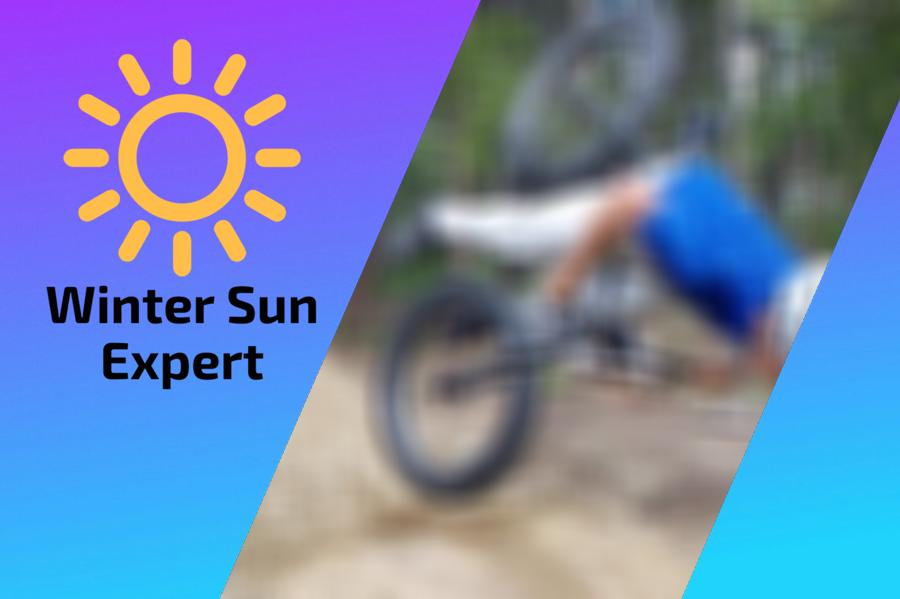 ● Velosurance: Perfect for Other Regular Cyclists
This company is a subsidiary of Markel. However, they have an excellent reputation for offering decent insurance coverage at the most affordable prices.
Additionally, they are known to pay out full value when a claim is brought forward. This option is best for ordinary cyclists with minimal chances of accidents and damage but is exposed to mountain bike theft.
● Other Available Options
The best alternative and more affordable option for getting your mountain bike insured is creating a social insurance group with other mountain bike owners around your locality.
For instance, a group in the United Kingdom calls itself Bike Protection, fuelled by friendship. The primary idea here is that the group members decide to help you buy a new mountain bike in case yours is stolen or damaged.
This option is most affordable because you do not have to pay any monthly premiums; at the same time, you are assured that you will get compensated if anything happens to your mountain bike.
Five Common Mountain Bike Insurance Myths
Many mountain bike owners and cyclists are perhaps familiar with conventional bike equipment like lights helmet, and mirrors. However, not everyone knows so much about mountain bike insurance.
As discussed above, bike insurance can be a specific stand-alone insurance policy meant to cover just your mountain bike against theft and damage and your medical bills in case of injuries. Markel bike insurance fielded some questions to bike owners.
It derived some of the top misconceptions about bike insurance to help impart more knowledge about having mountain bikes insured and protected from worst-case scenarios. Here are the five fallacies mountain bike owners have about bike insurance.
● I do not need separate bike insurance if I already have a homeowners' insurance policy.
It may be true that other policies may also cover your mountain bike. However, you must understand that the terms of agreements in the policies may be limited, and sometimes your mountain bike may not be fully covered.
Additionally, there are some circumstances in which you cannot be compensated if your bicycle is stolen or damaged. For instance, homeowners' policy does not cover your mountain bike if taken away from home.
Additionally, you may have to pay high amounts of deductibles to validate your claim, which means you meet the most cost of repairing or replacing the bike.
On the other hand, having a separate insurance policy for your mountain bike will give you peace of mind knowing that your mountain bike is fully covered.
Additionally, the bike policy does not require payments of deductibles. Therefore, the other insurance rates are not affected by a claim you made on your mountain bike.
● I do not need a stand-alone bike policy for my mountain bike because my homeowners' insurance company wrote an insurance rider for my bike's value.
Just because your homeowners' policy has exclusive coverage does not mean your mountain bike will be compensated if stolen and damaged anywhere. Even with the insurance riders, your mountain bike still might fall victim to one of the restrictions and limitations in the policy.
For instance, you can be 100% sure you won't be covered for the loss or damage you incur while racing on the streets.
On the other hand, having a specialist bike insurance cover protects your mountain bike from all forms of loss, including the bicycle parts. Besides, the policies are customized to allow you to choose what is best for you and your mountain bike.
● I have the best mountain bike lock and store my bike in safe spots only, so I do not need any insurance coverage.
It is true that having the right bike lock and being cautious about where you leave your mountain bike can keep it safe. However, you need to understand that even the most prepared cyclists can have a stroke of bad luck, plus there is no unbreakable lock.
You still need to get your mountain bike insured against other eventualities like accidents that may cause damage and injuries to yourself.
Additionally, you may cause damages to third parties and are forced to pay vast amounts of money to cover the loss. With specialized bike insurance, you do not have to worry about all that.
● Insuring a mountain bike is expensive.
First, go back to the title of this article. Yes, there are ways of paying less for mountain bike insurance. Besides, Markel offers bike insurance for as low as $100. Considering the amounts you put into purchasing your mountain bike, paying to get it covered is not that expensive.
Additionally, we have explored other alternatives, like joining a social insurance drive with other cyclists, which is one of the most affordable ways to insure your mountain bike.
● Mountain bike insurance is only for professional cyclists.
Professional cyclists indeed need bike insurance. But so do other people that love their mountain bikes. If the value of your mountain bike is high, you may require some help replacing it if it is damaged or stolen, and that is where specialized bike insurance comes in handy.
Besides, other unforeseeable situations require insurance policies. For instance, you may get involved in a collision and require costly specialized treatment. With your mountain bike insured, you do not have to worry about everything because you are always covered.
Take Home
The most important takeaway is that mountain bike insurance offers plenty of options, and the best one depends on your requirements. If you are a serious mountain bike lover and cyclist who enjoys mountain bike racing, throwing yourself around trails and down the mountains, you will likely crash your bike.
In the best-case scenario, nothing happens to the bike, and you, in the worst-case scenario, you get injured, and the bike is damaged. This is where you will need a helping hand to sort the medical bills and repair or replace your mountain bike.
Affordable Mountain Bike Insurance: Comprehensive Guide
Mountain biking is an exhilarating and adventurous sport but without risks. That's why protecting your investment with a comprehensive insurance policy is crucial.
• Understanding Mountain Bike Insurance
Before we delve into how you can save money on mountain bike insurance, it's essential to understand what it entails. Mountain bike insurance is a specialized policy that provides coverage for your bike, whether on the trails or at home. Typical coverage includes theft, accidental damage, and damage sustained during races or events.
While some homeowners' or renters' insurance policies may offer limited bicycle coverage, they often fall short of providing adequate protection for mountain bikes. This is why seeking a specific mountain bike insurance policy that caters to your needs is essential.
• Get the Right Coverage for Your Needs
Determining the appropriate level of coverage is vital in finding an affordable insurance policy. Over-insuring your mountain bike will only result in higher premiums while under-insuring your bike might leave you with inadequate protection.
– Valuation Methods
Insurance providers offer two primary valuation methods that determine how much you would receive in the event of a claim: "new-for-old" and "market value".
"New-for-old" means that the insurance company will replace your bike with a new, similar model, while "market value" is based on the current value of your bike, taking into account depreciation.
Opting for the market value could save you money on your premium, but weighing the pros and cons before deciding is important.
– Choosing the Right Deductible
Another factor impacting your premium is the deductible: the amount you'll have to pay before your insurance kicks in. A higher deductible can lead to lower monthly premiums, but it also means you'll pay more out-of-pocket should you need to file a claim.
Finding the balance for your budget is crucial in keeping your costs low.
• Shop Around and Compare Quotes
Different insurance providers offer varying levels of coverage and rates. Getting multiple quotes from different companies is crucial to ensure you're getting the best deal.
Some key factors to consider when comparing quotes are:
Coverage options, such as personal accident, third-party liability, and equipment coverage
Policy exclusions, such as wear and tear or any restrictions on where the bike can be used
Customer service ratings and claims handling experience
You can also check resources like the National Association of Insurance Commissioners for more information on different insurance providers and their ratings.
• Bundle Your Insurance Policies
If you already have other insurance policies, such as home, auto, or even additional bikes, consider bundling them to benefit from multi-policy discounts. Insurance providers may offer lower rates when you combine multiple policies, resulting in overall savings.
• Take Advantage of Discounts
Many insurance companies offer various discounts that can help lower your premium. Some examples of discounts include:
Safety and anti-theft device discounts for bikes equipped with GPS trackers or high-quality locks
Group or club affiliations, where members of certain cycling groups are eligible for discounts
No-claims discounts for policyholders who have not claimed during a specified period
Keep an eye out for these opportunities while shopping around for quotes.
• Improve Your Security Measures
Insurance providers often assess the level of risk when determining your premium. Therefore, improving your home and bike security measures may impress insurers that you've taken precautions to minimize potential losses. Actions to consider include:
Investing in a high-quality bike lock
Storing your bike securely indoors, preferably in a locked room or container
Registering the serial number of your bike with a national database, like BikeRegister
• Consider Excess Coverage for Racing or Events
If you frequently participate in races, and events or plan to ride abroad, it might be worth exploring additional coverage. Some insurance providers offer temporary, event-specific add-ons to your existing policy, which could be more cost-effective than a more expensive, year-round policy.
• Conclusion
In summary, finding affordable mountain bike insurance requires research and being proactive. Remember to evaluate your coverage needs, shop around and compare quotes, and take advantage of discounts and security measures to minimize your premiums.
With these steps in mind, you'll be better equipped to find the best policy that suits your needs without breaking the bank.
Mountain Biking: An Insurable Extreme Sport?
Mountain biking is not only an exciting and exhilarating pastime but also a physically demanding sport that is perfect for adventure seekers. With the increasing popularity of mountain biking, the question arises whether it is an extreme sport and if insurance for this activity is necessary.
• Classification of Mountain Biking as an Extreme Sport
Mountain biking can be considered an extreme sport, especially in its more advanced and technical forms. Extreme sports are typically characterized by their high adrenaline level, risk, and physical exertion.
Mountain biking can involve steep, rocky terrain, high speeds, and challenging obstacles, making it a highly adventurous and potentially dangerous activity. According to the Outdoor Foundation report, mountain biking is one of the most popular outdoor activities in the United States.
• Risks Involved in Mountain Biking
While mountain biking can provide a thrilling sense of adventure, it is not without its risks. Common injuries associated with mountain biking include, but are not limited to:
Scrapes, bruises, and cuts
Fractures and sprains
Head injuries, including concussions or more severe trauma
Neck and spinal cord injuries
Abdominal injuries
In addition to the physical injuries that can occur during mountain biking, participants may encounter risks such as equipment malfunction, unpredictable weather, or getting lost in remote areas.
As a result, it is important to consider insurance coverage to protect against these potential hazards and ensure peace of mind during your adventures.
• Types of Insurance Coverage for Mountain Biking
Several types of insurance coverage may be beneficial for mountain bikers. These include:
– Personal Accident Insurance
Personal accident insurance covers you in the event of injury sustained while participating in mountain biking or other recreational activities.
This type of insurance can provide financial support for medical expenses, loss of earnings, and other related costs resulting from an injury.
– Public Liability Insurance
Public liability insurance protects you against claims made by third parties if you cause property damage or bodily injury while mountain biking.
This type of coverage ensures that you are financially protected if you are held responsible for any damages or harm that may occur during your mountain biking experience.
– Equipment Insurance
Equipment insurance covers repairing or replacing damaged or lost equipment, such as your mountain bike, safety gear, and accessories.
This type of insurance can save you money in the long run, especially if you have invested in expensive mountain biking gear.
– Travel Insurance
If you plan on participating in mountain biking events or trips abroad, it's important to consider obtaining travel insurance that specifically covers extreme sports.
This type of insurance can cover medical expenses, trip cancellations due to injury, and even medical evacuation costs in the case of remote mountain biking destinations.
• Recommendations for Obtaining Mountain Biking Insurance
To ensure an adequate level of protection, consider the following recommendations when seeking mountain biking insurance:
Thoroughly research insurance providers and policies: Not all insurance providers offer coverage for mountain biking or extreme sports, so it's crucial to find a provider that understands the unique risks involved in mountain biking and offers tailored insurance policies.
Understand the policy fine print: Carefully read the terms and conditions of any insurance policy you are considering. Ensure it covers all potential risks associated with mountain biking and offers adequate coverage limits.
Select coverage that suits your specific needs: Consider your mountain biking habits, including the type of terrain you ride, how often you participate, and the value of your equipment. By assessing your personal needs, you can select the appropriate level of coverage for an optimal insurance plan.
Regularly review and update your insurance policy: As you gain experience and grow as a mountain biker, your insurance needs may change. Make sure to review your policy and adjust it accordingly periodically.
By carefully considering the risks associated with mountain biking and selecting the appropriate insurance coverage, you can confidently enjoy the thrilling sport while knowing you are protected in case of injury or other unforeseen events.
Homeowners Insurance Coverage for Mountain Bikes
• Introduction
Mountain bikes can be quite expensive, with many models costing well over $1,000. Naturally, bike owners must protect their precious assets from damage or theft. One question is whether mountain bikes can be covered under homeowners insurance.
• Understanding Homeowners Insurance Coverage for Bicycles
To determine if your mountain bike is covered under your homeowner's insurance policy, it's crucial to understand the specific components of your coverage.
Homeowners insurance typically encompasses two main components: dwelling coverage (which insures the physical structure of your home) and personal property coverage (which insures your personal belongings within the home).
– Personal Property Coverage
Mountain bikes are generally considered personal property, meaning they would fall under the personal property coverage aspect of your homeowner's insurance. However, this coverage is subject to certain limits and exclusions.
Coverage Limits
Personal property coverage usually comes with a specific limit, the maximum amount the insurance policy will pay in the event of a loss. This limit is often set at a percentage of your dwelling coverage, typically around 50% to 70%.
For example, if your homeowner's insurance policy provides $200,000 in dwelling coverage, your personal property coverage limit might be $100,000 (50% of dwelling coverage). This means the insurer will pay up to $100,000 to replace or repair your personal belongings, including your mountain bike if they are damaged, destroyed, or stolen.
However, there may also be sub-limits for certain categories of personal property, such as bicycles. These sub-limits can be lower than the overall personal property coverage limit, so reviewing your policy and speaking with your insurance agent to determine the exact coverage amount for your mountain bike is important.
Deductibles
Another factor to consider is your policy's deductible, which you must pay out of pocket before your insurance coverage kicks in. If replacing or repairing your mountain bike is less than your deductible, your homeowner's insurance policy will not provide financial assistance.
– Coverage Exclusions
It's also important to know any exclusions that might apply to your mountain bike under your homeowner's insurance policy. Certain events, like intentional damage or general wear and tear, may not be covered. Additionally, some policies might exclude particular types of bicycles, such as electric bikes.
Furthermore, homeowners insurance typically only covers your mountain bike while it's on your property. If your bike is damaged or stolen while you're out on a ride, your homeowner's insurance may not provide any coverage. In this instance, you may need to consider additional or alternative insurance options.
• Additional Insurance Options for Mountain Bikes
If your homeowner's insurance policy doesn't provide sufficient coverage, or if your mountain bike is excluded from your policy, you can consider other insurance options.
– Scheduled Personal Property Endorsement
One option is to add a scheduled personal property endorsement (also known as a "floater" or "rider") to your homeowner's insurance policy. This endorsement allows you to list your mountain bike as a specific item to be covered under your policy, separate from your general personal property coverage.
By scheduling your mountain bike, you can specify a higher coverage amount and potentially remove the deductible for claims related specifically to the bike.
– Standalone Bicycle Insurance
Another option is to purchase a standalone bicycle insurance policy specifically designed to cover bicycles and related accessories. These policies can provide more comprehensive coverage for mountain bikes than homeowners insurance, covering events such as damage during races or theft while away from your property.
Standalone bicycle insurance policies may also offer additional benefits, like coverage for rental bikes and reimbursement for race fees if you cannot compete due to bike damage or theft.
To learn more about the options and costs associated with standalone bicycle insurance, a helpful resource is the League of American Bicyclists, which provides a list of insurance providers and advice on selecting the right coverage for your needs.
• Recommendations and Considerations
When determining the best course of action for ensuring your mountain bike, consider the following recommendations:
Review your current homeowner's insurance policy: Understand the terms, limits, and exclusions relevant to your mountain bike coverage. Speak with your insurance agent if you have any questions or concerns.
Evaluate the value of your mountain bike: Assess how much your mountain bike is worth and compare this to your personal property coverage limits and deductibles. This will help you decide if your homeowner's insurance provides adequate coverage or if additional insurance is necessary.
Consider your usage patterns: Are you frequently taking your mountain bike off your property or participating in races? If so, you may consider purchasing standalone bicycle insurance to ensure comprehensive coverage.
Shop around: If you add a scheduled personal property endorsement or purchase standalone bicycle insurance, obtain quotes from multiple insurance providers to ensure you get the best coverage and price for your needs.
• Conclusion
While mountain bikes can be covered under homeowners insurance, the specific coverage terms, limits, and exclusions can vary by policy. It's essential to review your policy and speak with your insurance agent to determine the level of coverage your mountain bike has.
Additionally, consider exploring alternatives such as scheduled personal property endorsements or standalone bicycle insurance to ensure your mountain bike is adequately protected, regardless of where you ride.
Cost of Bicycle Insurance: Is It Worth It?
When it comes to protecting your bike, insurance is an essential component. Many people, especially those new to cycling, are unsure how much bike insurance costs and whether it's worth the investment.
• Factors Affecting Bike Insurance Cost
A variety of factors can influence the cost of bike insurance. Some of the most common factors include:
– Type of Bike
The type of bike you ride will significantly impact the cost of insurance. High-end racing or mountain bikes typically cost more to insure than standard commuter bicycles. This is because they're considered more valuable and have a higher potential for theft or damage.
– Value of Bike
The replacement cost of your bike will also affect the price of your insurance policy. An expensive bike will generally have a higher premium, while a cheaper bike may have a lower premium. During the policy application, insurers usually ask for the purchase price or estimated value.
– Location
Your location plays a role in determining the cost of bike insurance. Living in a city with a high crime rate or an area with harsh weather conditions can increase your premium. Conversely, you could pay less for coverage if you reside in a safer neighborhood or a place with milder weather.
– Coverage Options
The extent of coverage you choose will directly affect the price of your policy. Comprehensive plans covering theft, accidental damage, and liability tend to cost more than basic policies protecting against theft. Additional coverage like roadside assistance or accessory coverage can also increase your premium.
– Deductible
The deductible is the amount you agree to pay out-of-pocket before your insurance kicks in. If you choose a higher deductible, your insurance premiums will be lower. However, this means you'll have to bear more financial burden if your bike is damaged or stolen.
• Reasons to Consider Bike Insurance
While bike insurance isn't mandatory, you may want to consider it for the following reasons:
– Financial Protection
Bicycles can be a significant investment, especially if you own a high-end model. A comprehensive bike insurance policy can provide financial protection in case of theft, accidents, or other types of damage.
– Liability Coverage
If you cause an accident while riding your bike, liability coverage can protect you financially if you're held responsible for someone else's injury or property damage.
– Peace of Mind
Knowing your bike is insured can give you peace of mind during rides. Without insurance, you may worry about theft or damage, which could prevent you from fully enjoying the cycling experience.
• Common Misconceptions About Bike Insurance
People often believe that their homeowner's or renters' insurance policies provide adequate bike coverage. While these policies do offer some protection, they usually have limitations.
For instance, they may not have a high enough coverage limit for an expensive bike or might not cover your bike if it's stolen or damaged outside your home.
It's essential to carefully review your existing insurance policies to determine if you need additional coverage.
• Tips for Choosing Bike Insurance
When considering bike insurance, keep the following tips in mind:
Compare multiple quotes: Request quotes from multiple insurance providers to ensure you receive the best price and coverage options. Be sure to compare similar levels of coverage when evaluating quotes.
Consider a specialty insurer: Some companies specialize in providing bike insurance, offering more tailored coverage specific to your needs. Research these providers as an alternative to more general insurance companies.
Read customer reviews: Reviews and testimonials can provide valuable insight into the quality of service and claims processing experience.
Assess your risk: If you live in a high-crime area or frequently leave your bike unattended, you may want to consider a more comprehensive policy. On the other hand, if your bike is rarely left unattended and you live in a low-risk area, a basic policy might suffice.
In conclusion, bike insurance costs can vary significantly depending on your bike's value, location, and coverage you choose. Conducting thorough research, comparing quotes, and considering your needs can help you select the right policy.
For more information about bicycle insurance and coverage options, you can visit the National Association of Insurance Commissioners website. This organization provides helpful resources to understand insurance policies better and make informed decisions.