Can I Use An Electric Mountain Bike For Hunting?
The most commonly asked question is if an electric mountain bike can is suitable for hunting. The answer is yes. An electric mountain bike is ideal for hunting. Hunting is the practice of seeking, pursuing, capturing, and killing wild animals. An electric bike is a bike with an electric motor offering some form of assistance to a rider to drive the bike forwards. Therefore, hunting using an electric bike involves riding a bicycle equipped with an electric motor to seek, pursue, capture, and kill wild animals.
Can I Use An Electric Mountain Bike For Hunting?
Yes, Electric mountain bikes with fat tires happen to be great for hunting. It saves energy and time and is nearly silent. Make sure that the E-MTB is made from quality materials, has a sturdy frame, and backing of a powerful battery and motor.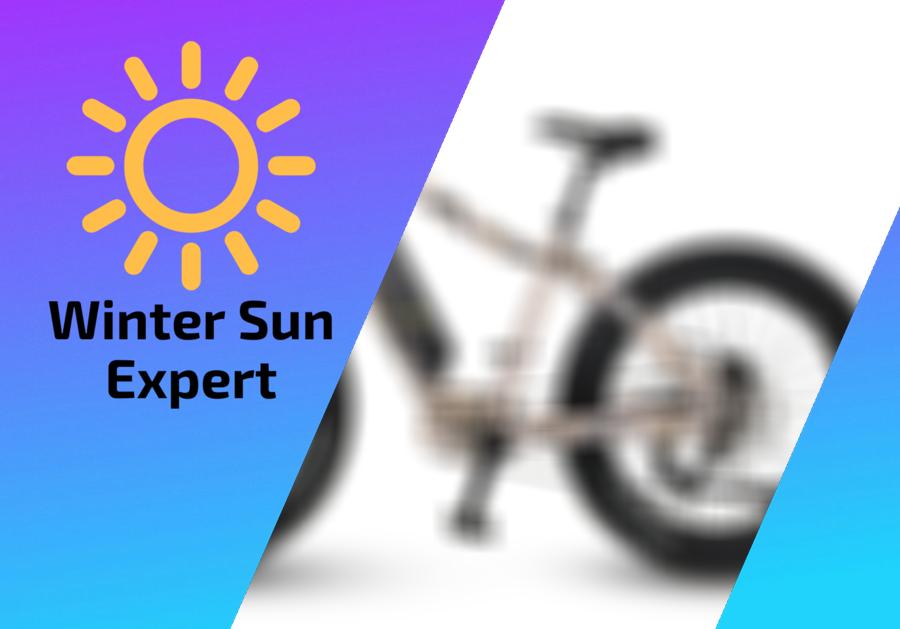 Factors to Consider When You Use Electric Mountain Bikes for Hunting
Hunting mountain bikes should have all the requirements that make good electric bikes. These include the following:
1. Type of Motor
The heart of an electric bike is the motor. The performance of the electric bike on different terrains largely depends on its power and placement. Their engines have three categories
Rear hub Motors-Rear hub motors is as the name suggests because they are inside the back wheel. A lot of manufacturers use this type as their go-to-choice because they are easy to maintain, produce a lot of raw power and are also very cheap to make. This motor produces low torque, which makes it hard to be great climbers.
Mid-drive motors-These motors are installed into a protective case located between the pedals. The setup produces much stronger torque allowing it to climb the hill comfortably. As compared to the rear hub motors, this is more expensive and harder to maintain.
Ultra mid-drive Motors-Ultra mid-drive motors are the upgraded version of mid-drive engines. What differentiates them is the fact that it has both an improved performance and a higher level of control.
2. Range
It is a feature that describes the power and efficiency of the electric bike's battery. The scale tells you the distance your bike can pass in a single charge. Usually, for hunting bikes, higher quality units feature the range that sits between 30 to 50 kilometers.
3. Weight limit
Hunting equipment tends to be quite substantial. A big game hunter should aim for hunting bikes with a weight limit of at least 120 kilograms. However, loading heavier weights will take its toll on the bike's range.
4. Speed
While hunting using your electric mountain bike, you need to have enough power to close the distance between you and your prey quickly. Therefore, you should not go below the usual 25-30 km/h speed range.
5. Durability
It is a must. All the physical aspects of your electric bike are covered here. It includes the quality of the parts of the bike to the way they are assembled. Hunting involves using rough and difficult terrains, and if your motorcycle is not well made, it will quickly get thrown into submission. Therefore, you should aim for the units that feature at least a 12-month warranty that will allow you to test the vehicle properly and also see if it has some hidden factory errors. Also, make sure your bike is at least water-resistant and can deal with puddles and light rain.
6. Weight
The lighter the model of your electric bike, the better. In instances such as when your bike stumbles upon an avoidable block, or you need to get the bike over the fence, that is when you would wish your bike could be lighter. You can also have the option of the removable battery to create convenience when it comes to cutting load down when we have a big game and need to climb uphill.
7. The Level of Noise
Electric bikes produce a certain level of Noise that could scare off smaller prey. Therefore, your goal is to become as stealthy as possible and find a bike that provides the least level of Noise possible. This will definitely enable you to attain your primary objective of capturing your prey without much trouble!
Advantages of Using Electric Bikes While Hunting
1. Transportation of gear and equipment is more comfortable while using electric hunting bikes
Higher-end electric hunting bikes have strong motors that are capable of transporting large loads. The electric hunting bikes are throttle engaged; hence hunters do not need to expend energy while pedaling. Hunters are safer when using electric bikes to hunt
As most hunters know, there is always the risk of an injury. If the injury is less severe, an electric hunting bike can help to bring you and your gear quickly to a safe location.
2. Efficiently cover large distances
An electric hunting bike can help to cover further locations quickly. This means that you can go to areas farther out and expand your reach. The chance of locating the game is more accessible while using electric Hunting Bikes.
Compared with an ATV, an electric hunting bike is much quieter. This allows you to move from one location to another without scaring away your targets.
3. Hunters have an easy way of transporting hunted game using an electric hunting bike.
The hunting bike also makes transporting your game much easier. The powerful engine can tow a trailer with ease. There is no need for lifting and carrying heavy carcasses on your back.
4. Environmental Friendly
Bicycles don't emit harmful greenhouse gases like a car or motorcycle, nor do they burn expensive and finite fossil fuels to run. Cycling is a fantastic cardiovascular workout while also strengthening the muscles of your legs and core. Cycling allows you to experience the understated beauty of your surroundings more richly than when you simply zoom past them in your car.
Disadvantages of Using an Electric Bike for Hunting
However, every coin has two sides. Electric bicycles also have some problems which include the following:
1. Battery costs
We all know that batteries and all batteries power electric cycles have valuable time. So when the cell on the bike gets old, we should buy a new one. However, the old batteries pollute the environment heavily, and the original battery costs can be high.
2. Heavy to carry
Usually speaking, an electric bicycle is massive, and some cheaper ones may be heavier because they use lead-acid batteries. So if the battery runs out on the way, you will feel difficult to pedal.
3. Battery recharge
You need to recharge the battery daily or very often, and it always takes several hours for the battery to recharge fully. So before going somewhere, you should first make sure that the battery has charged fully, or you will have to pedal it, which, of course, is the last thing you want.
Best Electric Bikes for Hunting
1. Rambo 750W G4
Rambo Bikes have been developed explicitly for Hunting and outdoor activities. They have a reputation for having the best electric bikes in the market and are a popular choice in the hunting community.
● What We Loved:
The powerful 750w mid-drive motor provides the strength you need to carry all your gear and still tackle rugged, steep ascents with relative ease. It is also quieter than a hub motor, which helps in terms of a stealthy approach to a hide. The hydraulic brakes are very responsive, providing excellent control and stopping distances. The large four-inch-wide tires provide fantastic traction and make for a more comfortable riding experience on the rougher terrain. They also come with puncture protection, which is an added advantage. Rambo also offers a full one-year contract.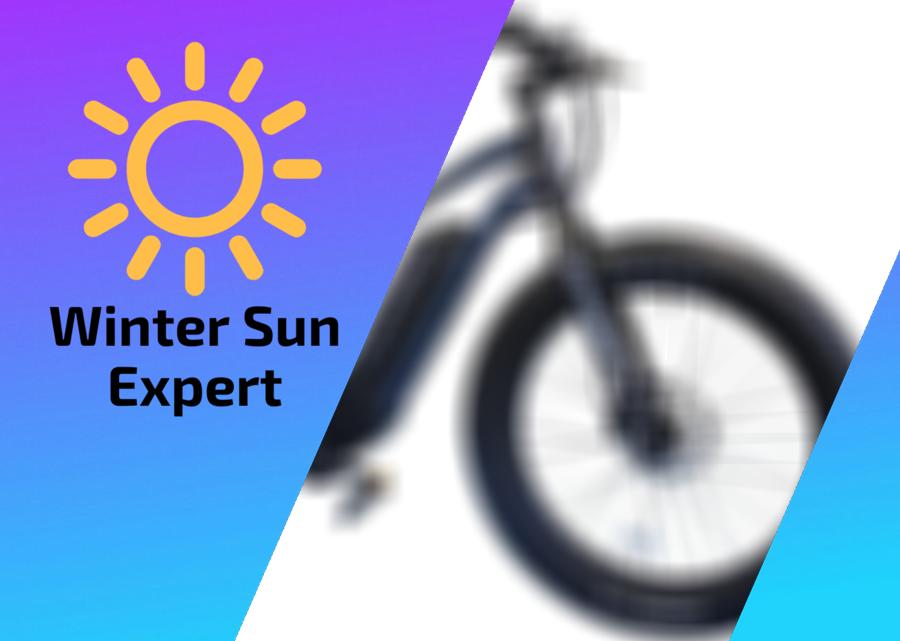 ● Why it May not Work for You:
There is no suspension on the bike even though it has wide tires to provide additional comfort. That means you will not get quite as smooth a ride on rough terrain. It also means that the bike will take more of a pounding, and this could impact its longevity.
Unlike a lot of other hunting bikes, it doesn't come with the rack included, and this needs to be purchased separately, adding to your spending. There are no lights either, which often comes as standard on many e-bike models.
This model only comes in one frame size, so for extra tall riders or those that like to get a precise fit, it may not be the best choice.
● Verdict:
This bike is a versatile, all-rounder with high specifications. It is a quiet, stealthy, robust, sturdy, mid-range electric hunting bike. The extra-wide tires are a bonus, but the lack of suspension could seriously put off rugged off-roaders.
2. Izip E3 Peak DS
It is known for its high specifications at very reasonable price points.
● What We Loved:
This bike is lightweight in comparison to most of the specific electric hunting bike models. If you don't have to carry a lot of heavy gear, then it might be a better choice for some general off-roading.
You also get an impressive two-year warranty, with a lifetime on the frame, and the company is known for offering excellent after-sales support.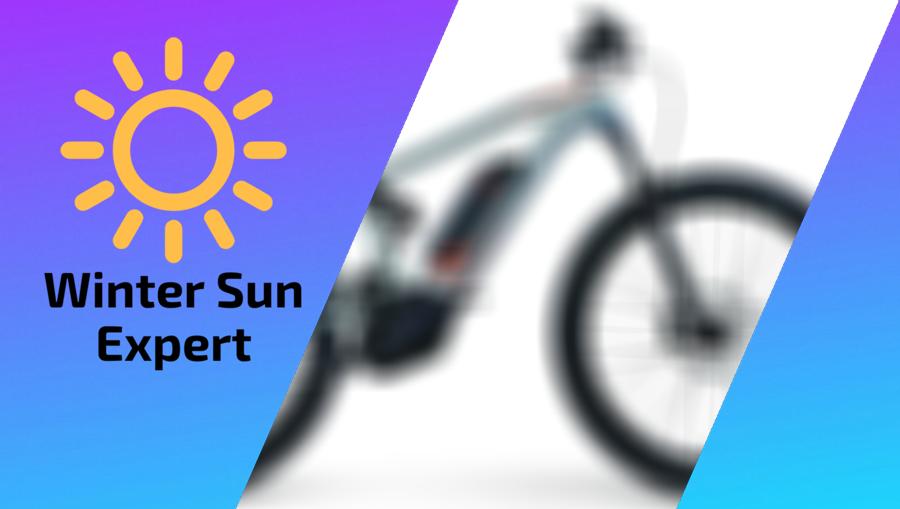 You are guaranteed a great reaction when negotiating steep descents. The tires are combined with the dual front fork and rear suspension to ensure the rider gets a comfortable ride.
You also get an impressive two-year warranty, with a lifetime on the frame, and the company is known for offering excellent after-sales support.
● Why it Might not Work For You:
Transporting heavier loads using this model is not appropriate because the bike design does not support heavy loads.  It may not provide quite as much traction in wet, snowy, or extra gravelly conditions because it does not have the extra-wide fat tires.
There is no throttle function on this bike, so you do have to put in a bit more effort.
● Verdict:
If you want something light, transportable, and with a high-end specification for general off-roading, the IZIP E3 Peak DS could be a sensible fit.
For riders that are carrying a lot of gear, then one of the hunting-specific models would be a better choice.
3. AddMotor Moton M-5800
● What We Loved:
This bike is ultra-fast and robust.
It has a 1000w mid-drive motor best for steep ascents, even if you are well loaded. If your hunting trips take you across rolling terrain, this could be worth a look.
It has a durable battery, which means that you can travel a fair distance on a single charge, up to 60 miles using pedal-assist mode.
It has hydraulic brakes, which are so important when you are heavily loaded. The front suspension takes the pressure off the frame and gives you a more comfortable ride.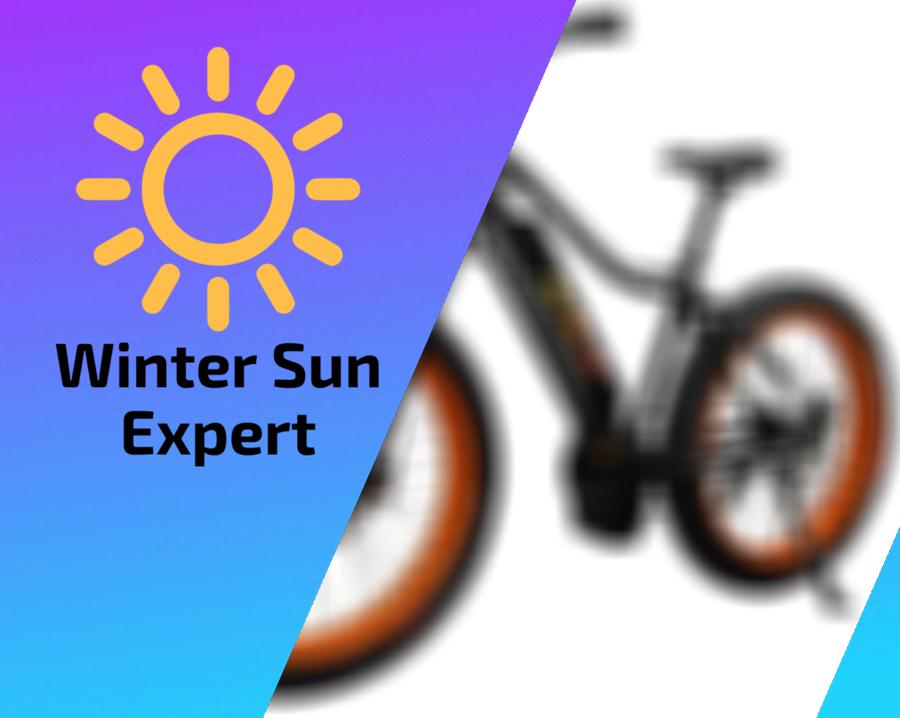 It is equipped with 4 inch wide fat tires that absorb a lot of shocks when you get into rugged terrain. That, combined with the suspension, means this will give you one of the most smooth rides of all the bikes reviewed.
This bike can carry the most significant load of all those reviewed; therefore, if you go out laden with a ton of gear, this will be the one to opt.
● Why it Might not Work For You:
There is a restriction of where the bike usage can reach a speed of only up to 30mph on its powerful motor.
Registration and license are required when you plan to use them on public roads and trails.
● Verdict:
Perfect if you want a bike for use on private trails that can hit impressive speeds and range over a vast distance. This bike also still provides a very comfortable ride and can carry heavy loads. 
4. Juiced Bikes Rip currents
Juiced bikes are well-established in the world of e-bikes, and they are known for producing higher-quality specifications at an affordable price point.
● What We Loved:
This bike offers fantastic value for money. It is the cheapest bike, but it still has hydraulic brakes and a powerful motor and battery.
It can take you further than most of the other bikes reviewed with a maximum range of up to 100 miles. For long-distance riders, it could work well.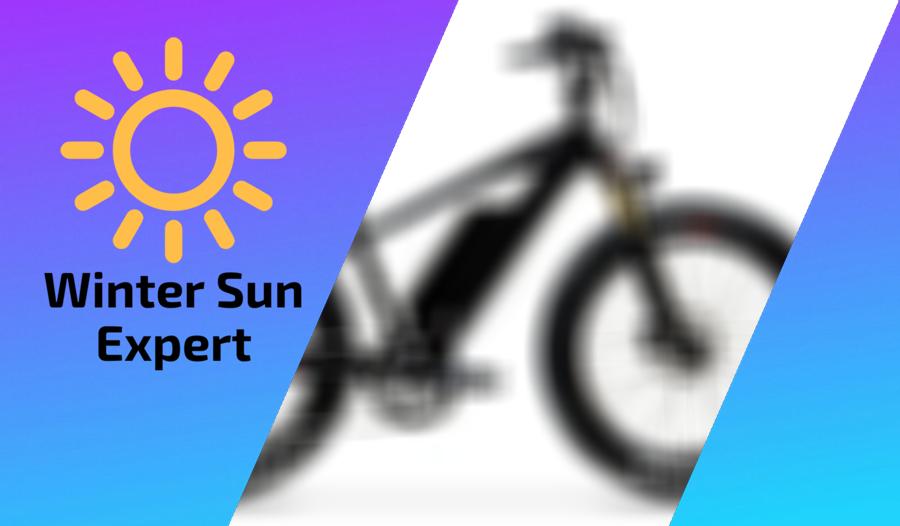 Despite not being a specific hunting bike it still can take up to 275lbs in weight, so will work for transporting lightweight gear too and it comes with a rear rack
The 4 inch wide tires and the suspension fork mean that you get a very comfortable ride, even over rougher terrain.
● Why it Might not Work For You:
The hub motor may prove frustrating when used for hunting. It is also more exposed than a mid-drive engine so, if you are moving through very overgrown terrain, it could be more susceptible to damage.
It does not have as big a capacity as some of the specific hunting bike models. If you have a lot of gear to carry, you would be better opting for something different. The bike is also heavy such that when lots of obstacles come up, you need to lift the bike frequently.
● Verdict:
A very affordable model that is not compromising on specification. If you are looking for a bike that can cover a lot of ground and is very comfortable and responsive, then this could be worth considering.
5. QuietKat Predator
QuietKat is a specialist producer of fat-tire off-road electric bikes that are a popular choice amongst the hunting community.
● What We Loved:
This bike has everything you would expect from a high-quality off-road hunting e-bike. It has a powerful and quiet mid-drive motor needed for the rough ascents
The hydraulic brakes are very responsive and will give you confidence when making sudden, high-speed stops, even when you are carrying your catch.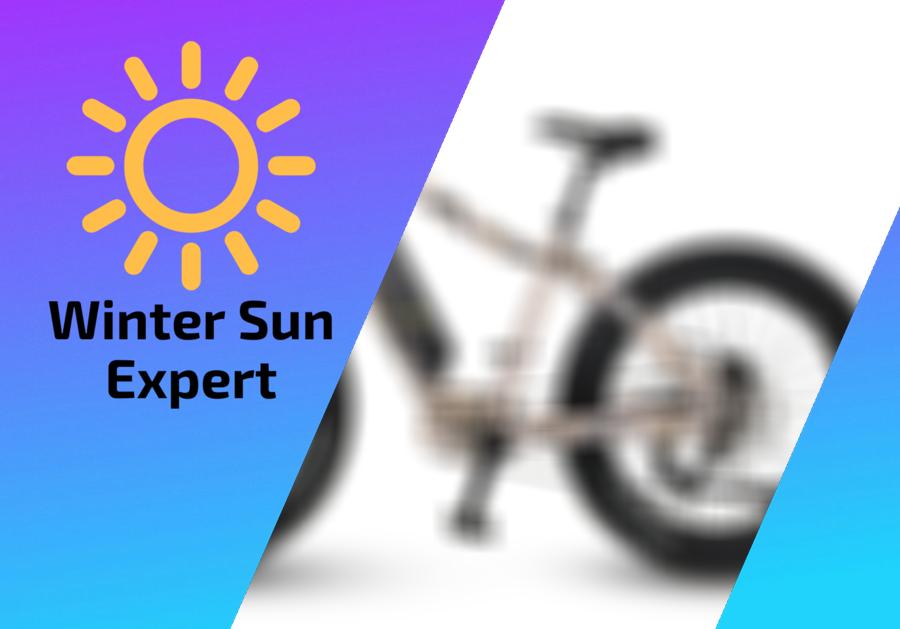 The tires combined with the front suspension fork make it an incredibly comfortable ride even on the most rugged trails.
● Why it Might not Work For You:
It does not seem to offer the same value for money as some of the lesser-priced bikes even though it is the most expensive model ever reviewed.
The one-year warranty is less generous and more limited than some of the other models featured.
The battery is not as powerful as some of those reviewed, so it will not suit those that want to cover longer distances.
● Verdict:
QuietKat has a well-established reputation, and its bikes are efficient and high-performing. You know you are getting a good bike, it is just that it has a steep price tag that may be hard to justify.
Final Thoughts
When compared to their fuel-guzzling counterparts, we can see that electric bikes have some distinct advantages. Though there are some disadvantages of electric bicycles, the benefits far outweigh the cons. There is no perfect vehicle, and among all vehicles, the motor bicycle is the worthiest one. Do not hesitate, choose an electric bike and change your way of life.