Are There Lightweight Electric Mountain Bikes?
Electric mountain bikes have come a long way. From the early 19th century heavy models to present-day lightweight models, it has always been a question of technical specifications. With most riders always looking for bike designs that would suit their cycling needs, the issue of weight has, therefore, remained paramount in manufacturing and designing bicycles.
Are There Lightweight Electric Mountain Bikes?
Yes and no. Yes because there are lighter-weight Electric Mountain Bikes, but no as an E-MTB is always heavier than a normal Mountain Bike. The weight will vary from manufacturer to manufacturer, but most brands have lightweight electric MTB's.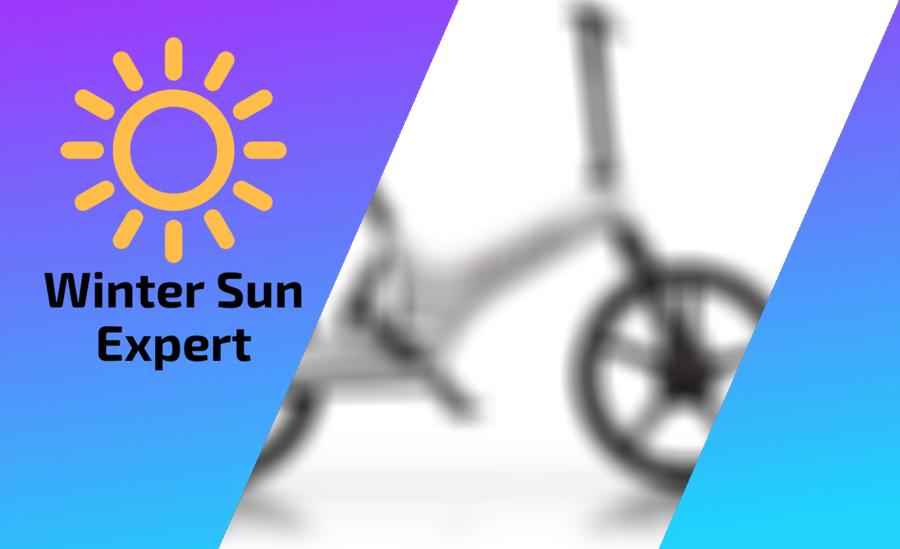 For someone looking to buy an electric bike for the first time, take note that some people prefer converting a regular bike into an electric bike because it is cost-effective. Studies show that the advent of e-bicycles has turned bike lovers into daily riders. However, a major concern with e-bikes remains their weight, hence the question, are there lightweight electric mountain bikes? This post is for the avid mountain biker looking to purchase a lightweight bike. We will also look at various models available in the market, targeting the budget buyer, average buyer, and high-end buyers. But first things first, why would anyone need a lightweight electric MTB in the first place?
Why Buy Lightweight Electric Mountain Bikes?
Not everyone fancies lightweight bikes but for the serious mountain cyclist, a lightweight ride comes with many advantages. While regular bikes weigh somewhere between 11 and 16 kilograms, the caveat is that lightweight electric bikes weigh a little more. It means that when it comes to choosing one for the money, weight consideration should be on the lowest end possible. The average weight for most electric mountain bicycles is 18 pounds/18 kilograms. From our end of the bargain, we believe that is a fair weight for cyclists looking for lightweight e-bikes.
However, regardless of the challenge that often comes with choosing lightweight electric bikes, riders who choose them do so because of the following reasons:
● Positive Impact on Cycling Speed
Mountain bikers love lightweight electric bikes for the fact that they are easy on accents rides. Think about riding uphill on a heavy bike and do the same for a lightweight variant. It goes that lightweight bikes make uphill cycling look easy. You will, however, have more work to do riding a heavy bike uphill.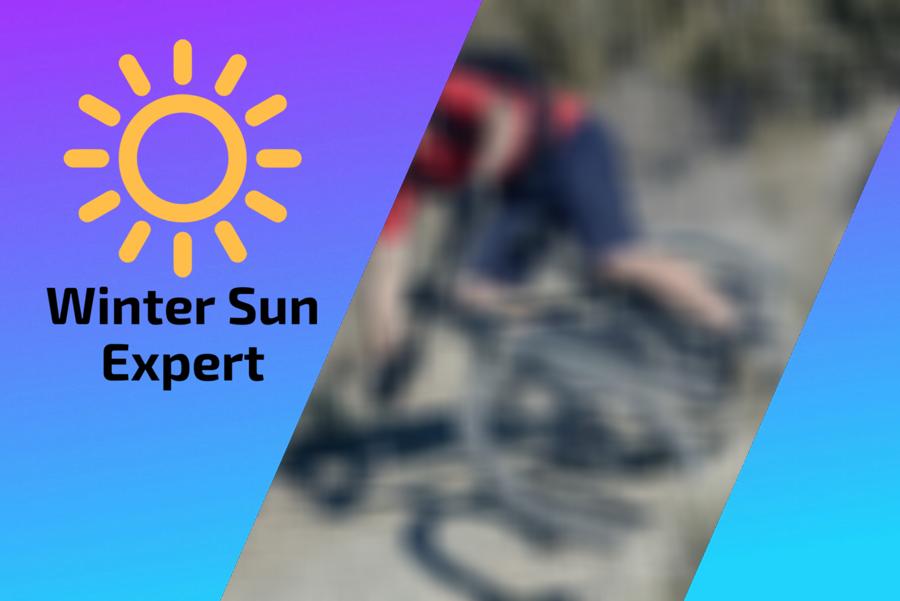 ● More Mileage with Lightweight E-Bikes
It is also worth noting that a lightweight electric MTB does not have a lot of bearing on battery life. Experienced riders who have used these bikes report riding over long distances without having to worry about bike battery depleting fast. It has everything to do with how bike weight impacts energy consumption.
● Maneuverability and Portability
Mountain bikers endure some of the toughest riding experiences, especially when moving uphill or when cycling on rough terrains. Bumpy rides often bring about exhaustion faster than a cyclist would expect. Things would get worse when riding a heavy bike. However, with lightweight electric bikes, physical exhaustion is minimized. It is because you can always lift the bike when crossing over risky bridges and pathways to mitigate damage to your bike or injury to self.  
Also, think about a rider who must carry their bike upstairs. Another situation is when loading your electric mountain bike onto a truck for transportation. There are many more situations where the portability of a bike plays significance. And when it comes to maneuverability, the lighter an electric MTB is, the easier it is to maneuver around sharp bends.
Which is the best lightweight electric mountain bike?
When it comes to buying a lightweight electric mountain, there are important considerations bikers must make. We shall look at these shortly. Meanwhile, we compared several e-bikes for mountain cyclists in the market. The following are some of the best lightweight electric mountain bikes:
● 2019 YT Decoy CF PRO
YT bike manufacturers have never disappointed cyclists, thanks to their top of the range electric bikes. The company's 2019 electric bike model YT Decoy CF Pro electric bike is becoming a popular sighting among mountain cyclists. It is suitable for all-weather roads, something that makes it outstanding. The wheel size ranges between 27.5 and 29 inches.  YT Pro e-MTB falls under the class-1 range of bikes, which means it can reach up to speeds of 20mph.  That notwithstanding, this bike runs on a Shimano motor model 8000E and a removal YT customized battery.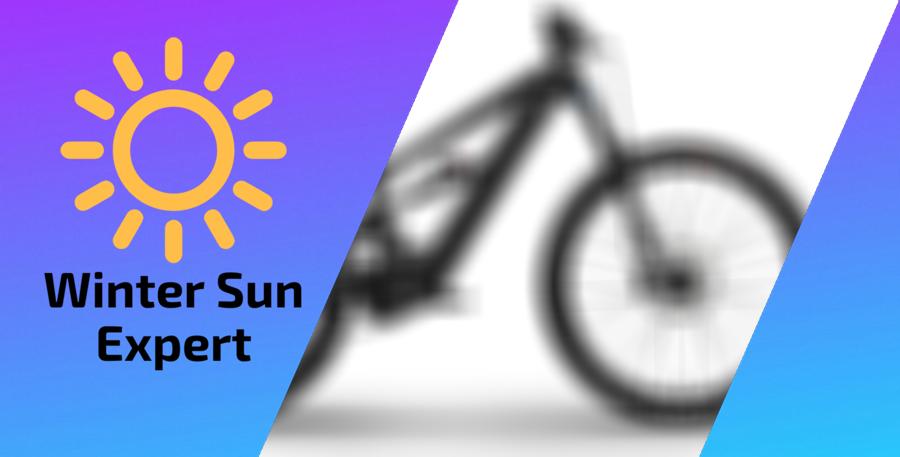 Other notable features about YT Decoy Pro e-MTB are:
It weighs 21.77 kg or 48lbs. This is lightweight compared to some models such as Haibike XDURO Nduro that weigh as much as 28kgs.
The SMP YT customized battery delivers an excellent performance of 540Wh. This is enough for a 20-mile ride for a single charge.
It features lightweight carbon rims. However, you should be wary of low tire pressure to avoid pinch flats on rough terrains.
This bike is available in all sizes including small, medium, large, XL and XXL.
YT Pro CF Decoy e-MTB has one of the most progressive suspensions.
The headlight is optional when you settle for this bike as the ultimate lightweight e-MTB.
● BESV TRS1
BESV is not only an award-winning electric bike manufacturer but also sells top-of-the-range premium bikes. A notable feature with BESV bikes is the cutting-edge software that delivers excellent performance and a minimalist design that makes the real lightweight electric mountain bikes. When we checked TRS1, a few things were outstanding. They include:
BESV TRS1 can reach maximum speeds of up to 20 miles per hour, covering up to 60 miles at top speed. That makes it a better option than Trek Domaine+, especially if you are a rider who loves speed.
It runs on the lithium-Ion battery with rated 36 volts, 504Wh and 14Ah.
The bike weighs 19.50 kilograms/43 lbs.  While it weighs more than Trek Domaine+, it is still lightweight because of most e-bikes weigh more.
● GOCYLES GS
GOCYLES GS boast of electric bikes but how true that is depends on a rider's experience with any the company's e-bike models. However, when weight becomes a factor a rider must consider, especially if you are looking for something that would make your mountain riding easy, GOCYCLES GS is one of the best. We rate this bike highly because it is recommended for both high-range and mid-range riders.  Most importantly, it has a host of features that makes it reign supreme in a world where technology is reshaping bicycle designs.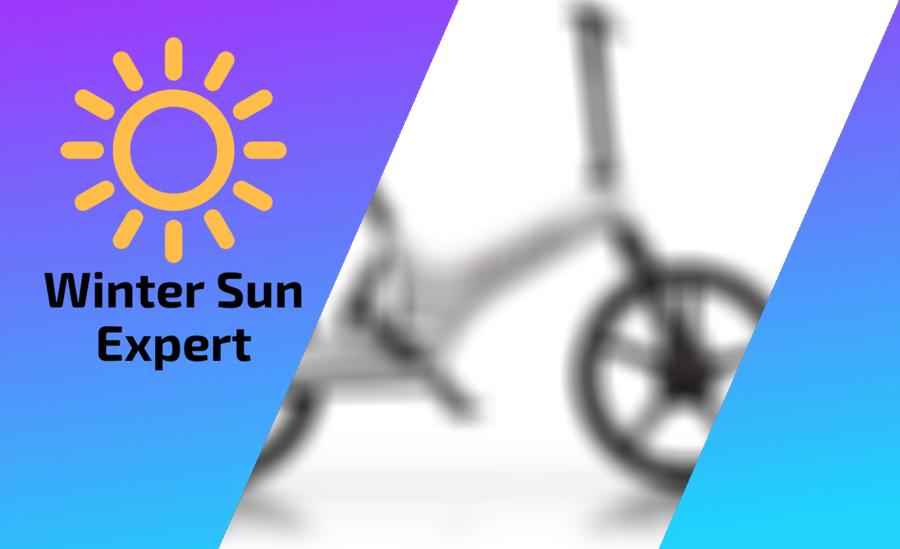 Some of the most notable features of GOCYCLES GS, especially as a lightweight mountain bike include:
GOCYCLES GS weighs only 36 pounds (36.33kg). From our end of the bargain, it is the ultimate lightweight mountain e-bike for the avid rider looking to conquer difficult biking conditions.
Its motor power is rated 500W, which is one the highest of any MTB we know.
With this bike, you can accelerate up to a speed of 20mph.
At top speed, GOCYCLES GS can cover up to 40 miles.  
It runs on a lithium-ion battery with an average charge time of 7 hours. The battery is rated 22 volts, 13.5Ah and 300Wh.
Electric Bike Classes and Why It Is Important
Now, on factors to consider when buying an electric bike, we emphasize bike classes. Thus, the big question every cyclist should answer is why such a classification is important.  When we checked peopleforbikes.org, we noted several nuances that clarify this aspect of mountain bikes. There are mainly three main classes of e-bikes namely class1e-bikes, class2 e-bikes, and class3 e-bikes.
Class 1 e-bikes can reach a maximum speed of 20mph with an average motor power of 250W. In the U.S, there are no restrictions placed on these bikes, meaning riders can use them in any state. Moreover, they are pedal-assist only MTB.
Class 2 e-bikes. Like class 1 e-bikes, these electric bikes can also reach a maximum speed of 20mph. Their motor power averages 750W. They can either be thumb throttle or pedal-assist e-bikes.
Lastly, Class 3 e-bikes can reach a maximum speed of 28mph and have an average power of 750 watts. While this class of MTB is generally accepted in the United States, you should always check with state regulations to avoid riding them in states that have stricter measures.
Final Thoughts
In the end, making the right decision plays significance when it comes to choosing the right mountain bike for the money. And because lightweight bikes present riders with more maneuverability and portability, anything that weighs less than 20kgs is recommended. Whether you would like to use YT Decoy CF PRO, GOCYCLES GS, BESV TRS1, or another lightweight electric mountain bikes, they remain a top choice among thousands of riders around the world.
Another factor that anyone who needs an electric MTB should consider is value for money. On this premise, it is noteworthy that e-bikes are generally costly. Cyclists should also consider motor efficiency, the reputation of manufacturer and battery efficiency of these bikes. Moreover, given the advantages of electric bikes over regular ones, more mountain cyclists are now ditching their heavyweight for lightweight bikes.