Can You Put Narrow Tires On A Mountain Bike?
People have been asking lots of questions about bike tires. For example, do narrow tires translate to a better cycling experience? Also, is there a correlation between tire width and surface grip? The truth is, unless you do a real road test with different tire sizes, finding befitting answers to these questions would remain elusive.
Can You Put Narrow Tires On A Mountain Bike?
Yes, you can put narrower tires on a mountain bike, but there is a minimum size for your rim. Also, remember that narrow tires have drawbacks, they are less shock-absorbing when you hit a rock or another obstacle.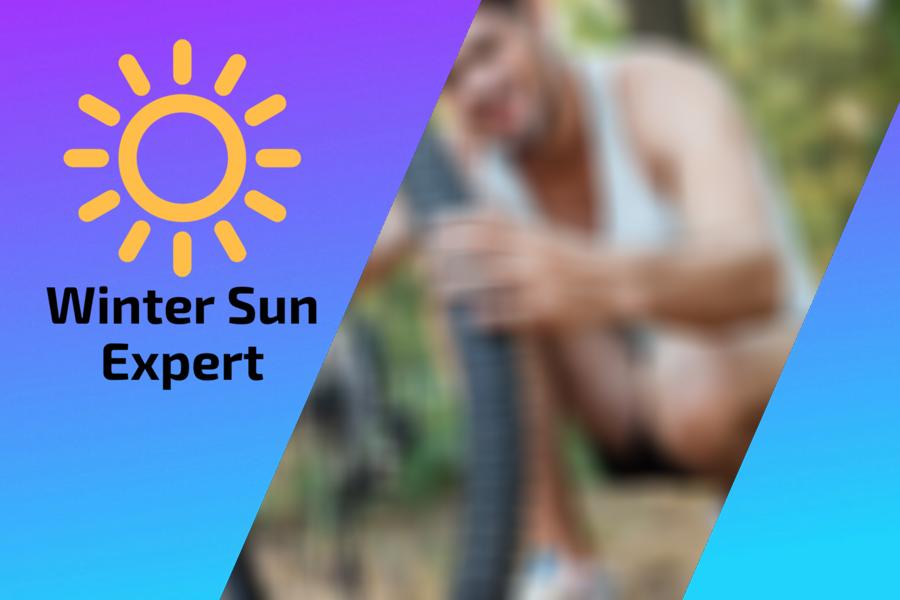 Whether you are a cycling enthusiast preparing for a triathlon or a bike enthusiast looking to acquire a new mountain bike, tire size impacts your experience on the road or terrain. Everything else you have read or heard is theory. We did the testing to help you put all the confusion behind you. 
With so many different tire sizes from which to choose, you may want to go for narrow or wide ones depending on the purpose for which you need a bike. Thus, your choice could be premised on these questions. Are you a racer, a recreational cyclist, or would you like to hit the road one more time with friends? Well, read on to find out more.
You can find Narrow Mountain Bike tires here.
Why Choose Narrow Tires?
While different tire sizes bring about a unique cycling experience, such as comfort or balance, the circumference is often a major contributor. It definitely impacts your ultimate riding experience on the road more than tire width.
If you are a beginner, note that you can always choose from three main diameters, namely 29 inches, 27.5 inches, and 26 inches. Tire width could range from 1.6 to 2.5 inches, but it could even be higher. For instance, some measure up to 3 inches, albeit it will make you feel like riding two bikes.
Despite these variations, most cyclists prefer wider tires-maybe because they offer extra comfort, grip, and balance. However, with time and experience, you will want to try narrow tires because of reasons such as:
Skills: When riding a mountain on a compact and rough terrain, narrow tires unleash your best cycling skills. They are often the best choice for exceptional performance on such surfaces. 
Reduced contact: With narrow tires comes reduced contact with the road but more acceleration. 
Hills: A reduced tire width presents cyclists with a better riding experience on the hillside than larger. The latter will reduce speed significantly. 
Weight: When you ride on narrow bike tires, your weight reduces significantly, as a result of which you gain more control and balance.  
Choosing a Befitting Narrow Bike Tire: Understanding the Basics of Sizing
From the basics of tire width and circumference, you may want to go ahead and put money on a good tire. But like anything else you've ever bought, making a straightforward choice when shopping for a bike tire is not always easy. You should choose the right size when shopping for narrow tires.
Sometimes you will have to weigh into a few brands before making a choice, and that's okay. On other days, understanding standardization sizing means you must seek expert opinion, which we give in the next section.
But first, let's start by asking crucial questions. For example, what is a EURO or ISO Sized tire? Will a normal size do? What do 700A, and 700C mean when it comes to comparing tire sizing? Do narrow bike tires fit within these descriptions?
You can find Narrow Mountain Bike tires here.
● ISO Tire Sizing
You may be aware of five common tire sizes, but let's explore them once more. You shouldn't forget that ISO tire/rim sizing is a system by the International Standards Organization. It was developed by European Tire and Rim technical organization (ETRTOT).
Before we explore different sizes, also note that when shopping for a narrow bike tire, check the tire sidewall or rubber for ISO sizing description. The first description is the tire width (in millimeters), and the second denotes the diameter (in millimeters). They include:
ISO size 622, also known as 700C. These are the most common tire size, fitting into most modern adult mountain bikes. They are also good for the road.
ISO size 571 is a conventionally ideal size for triathlon rides and small bikes for regular road use. A common measurement here in diametrical terms is 26-inches.
ISO size 584/650B is often ideal for specialized and a few randonneur bicycles. 
ISO size 622, which also denotes bicycle tires measuring 29-inches, has a rim diameter equal to 700C. It is a popular choice for mountain cyclists. However, a tire diameter of 29 inches is too wide to fit into rims of 700C.
27.5 inches/ISO size 584 fit into rims of 650B. However, this rim/tire sizing is best for mountain bikes. 
27-inches or ISO 559 is another tire sizing and is very popular with modern mountain bikes. A veteran cyclist must have also used them in hybrid bicycles. 
Then there is 26-inches tire, which fits perfectly into rims of both hybrid and most modern bikes for adults if not all.
Does Width Matter?
The width shouldn't always play a lot of significance when you go buying mountain bike tires. Diameter is the most crucial consideration to make. While you can have narrow tires on a big rim, replacements do not have to be the same as the original fittings. The only disadvantage of choosing narrow tires is that they are less weighty. They also tend to lower aerodynamic drag. 
Moreover, while old bikes had narrow rims, things have changed. You will notice that most modern rims are wide, and the aim is to raise aerodynamics. You should, therefore, choose a befitting tire size depending on your need for a bike. A few instances worth noting are:
Modern Mountain bikes: Modern bikes work well with a tire sizing of 25mm, an improvement over conventional bikes that performed well on 23mm. Does it mean that cyclists should expect bigger rims and wider tires in the future? Well, while it's evident that smaller is the new trend in product design because the modern man likes it minimalist, that's a topic for another day.
Ideal size: The ideal size for a tour and city bike ranges from 32mm to 38mm, which is very wide. It gets even bigger with hillside bikes. 
Typical size: The typical tire size for mountain bikes ranges from 2.0 and 2.4. You should note the measurement in inches, especially if you are a cross-country or trail cyclist.
Recreational riders: For a recreational ride, 23mm to 25mm is a perfect choice. The higher measurement doubles as the ideal choice for long-distance biking. 
You can find Narrow Mountain Bike tires here.
Why Do Racers Like Narrow Tires?
You wouldn't be wrong to assume that racing bikes should be fast, even when taking sharp corners. They should be. But here is the catch. Should you go for comfort at the expense of speed?
Well, for most bikers, narrow is better if you want to reduce weight and realize a higher aerodynamic riding experience. Racers often avoid wide tires because, while they offer more stability given their large surface patch, more weight is often a cause for aerodynamic drag.
Mountain Biking: It Is Not Always About Wide Tires
Regarding mountain riding, most cyclists prefer narrow tires to wide ones. But that's not always the case. Many things play significance here. For instance, an increased air volume comes with wider tires, which is good for loose terrain.
Moreover, mountain bikers realize great comfort with this option. That is not to mention that wider tires reduce chances of pinch flats. 
On the flipside, narrow tires will give you a better cycling feel and experience on hard surfaces. For example, a tire circumference ranging between 1.5 inches and 2.2 inches brings about more balance, better performance, and lowers weight. Therefore, choosing the perfect one for a mountain ride depends on the terrain.
Another notable merit of narrow tires is that they offer more flexibility. Wider ones are prone to rolling resistance, contributing to low speed. It is, however, important to factor in tire tread if you are a mountain biker. Nothing will make your riding experience better than having a firmer surface grip, which doesn't entirely come with larger surface contact. 
If you want quick steering and maneuverability, narrow is better. Wide tires often have higher friction, but it reduces significantly with narrower options. You shouldn't forget to consider tire treading/threading.
Concluding
In conclusion, it is noteworthy that tire size will always immensely impact the mountain biking experience. The type of terrain on which you will ride should also help you settle on the best fit for your bike. Moreover, before settling on a befitting size, weigh how tire diameter and width contribute to fully understanding a better cycling experience. Other factors, such as tire knobs, tread, air pressure, rim size, and mounting, are worth noting. 
Because everything plays a part in one or the other, consider varying tire pressure. For example, should you have a higher pressure on the back or front tire? Does it correlate with narrow or wide tires? These questions could go on, but we will reserve them for another day.
Installing Slim Tires on a Mountain Bike: Is it Possible?
Mountain bikes are designed to perform exceptionally well over rough terrain, offering good grip, control, and stability in challenging riding conditions. However, some riders might be wondering if they could achieve better efficiency on roads and smooth surfaces by installing narrow tires.
• Pros and Cons of Narrow Tires on a Mountain Bike
– Advantages
Reduced Rolling Resistance: Narrow tires have a smaller contact patch with the ground, creating less friction and offering a smoother, faster ride on paved surfaces.
Improved Efficiency: The reduced rolling resistance allows you to cover longer distances with less pedaling effort, making for a more comfortable and efficient ride.
Lighter Weight: Narrow tires typically weigh less than their counterparts designed for mountain biking, which can further contribute to increased efficiency and better handling.
– Disadvantages
Decreased Traction: On off-road trails and uneven surfaces, narrow tires provide less grip and control than wider, knobby mountain bike tires.
Reduced Stability: The narrower profile of the tire can make the bike feel less stable, particularly when cornering or navigating obstacles off-road.
Increased Risk of Pinch Flats: The smaller air volume in narrow tires makes them more susceptible to pinch flats caused by sharp impacts, especially when running at lower pressures.
• Factors to Consider When Choosing Narrow Tires
– Tire Width
Choosing the right tire width is essential for optimizing your mountain bike's performance on the road. A common choice for mountain bikers looking to install narrow tires is a width of around 1.5 to 1.75 inches (38 to 44mm).
This provides a balance between rolling efficiency and improved handling while still maintaining some off-road capabilities. However, it's essential to consider your bike's specific tire clearance and ensure it will fit without rubbing against the frame or fork.
– Wheel Compatibility
Mountain bike wheels are designed to accommodate wider tires, typically 2.1 to 2.5 inches (53 to 63mm) and beyond. It's important to check the compatibility of your wheels with the desired tire size, as not all rims are suited for narrow tires.
The ISO (International Organization for Standardization) guidelines the permissible range of tire widths for a given wheel (rim) size. Here is an ISO tire-sizing chart that can help determine which tire widths work with your current wheels.
– Rim Width
A key consideration when installing narrow tires is the internal width of your mountain bike's rims. As a general rule, your tire's width should be 1.4 to 2 times the width of your rim. This helps ensure proper support for the tire, reducing the likelihood of pinch flats and improving overall ride quality.
To find the internal width of your rim, refer to the manufacturer's specifications or measure the distance between the two bead hooks (where the tire's beads sit) on the inside of the rim.
• Recommendations for Installing Narrow Tires on Mountain Bikes
Choose an Appropriate Tire Width: As mentioned earlier, a tire width of around 1.5 to 1.75 inches (38 to 44mm) is an excellent choice for riders looking to maximize their mountain bike's on-road performance. This width balances rolling efficiency, improved handling, and overall ride quality.
Check Wheel and Rim Compatibility: Ensure that your desired tire size will work with your current wheel and rim setup, using resources like the ISO tire-sizing chart and measuring your rim's internal width.
Select the Right Tire: Once you've determined the suitable tire size, choose a tire designed for road and light off-road use. Slick or semi-slick tires are ideal for maximizing efficiency on paved surfaces while still offering some off-road capabilities.
Consider Tire Pressure: After installing your narrow tires, adjust the pressure according to the manufacturer's recommendations. Remember that narrow tires require higher pressure than wider mountain bike tires, so be sure not to underinflate them.
In conclusion, substituting narrow tires on your mountain bike can be an effective way to improve your efficiency and comfort during road riding. However, choosing the appropriate tire size is vital, as checking wheel compatibility and ensuring proper tire pressure to maximize the benefits and minimize any potential downsides.
By doing so, you can reap the rewards of a versatile bike capable of easily tackling off-road challenges and smooth pavement.
| Aspect | Information |
| --- | --- |
| Compatibility | Yes, it is possible to put narrow tires on a mountain bike, but you must consider factors such as rim width and tire clearance. |
| Rim width | Narrow tires require a compatible rim width. Always refer to the manufacturer's recommendations to ensure optimal performance and safety. |
| Tire clearance | Check the bike frame and fork for adequate clearance for the narrow tire, as it may be designed for wider tires and may not provide enough space for mud or debris buildup. |
| Riding terrain | Narrow tires will perform better on smooth, paved roads, while wider tires provide better traction and comfort on off-road trails and uneven terrain. |
| Affect on performance | Narrow tires may improve a mountain bike's speed and efficiency on paved roads but could negatively affect its performance on off-road trails. |
Fitting Thinner Wheels on Your Bicycle: A Guide
Bike wheels come in various sizes and widths, and while most bikes are designed to work with a specific range of wheel sizes, there are often some possibilities for customization. One question frequently arises is whether or not it is possible to put narrower wheels on a bike.
• The Role of Wheel Width in Bike Performance
Before delving into whether or not you can put narrower wheels on your bike, it is important to understand wheel width's role in a bike's overall performance.
Wheel width is closely related to tire width, with generally wider wheels paired with wider tires. Tire width significantly affects factors such as rolling resistance, grip, comfort, and aerodynamics.
– Rolling Resistance
Rolling resistance is energy loss as a tire roll along the ground. In general, wider tires have a lower rolling resistance due to their ability to better conform to uneven surfaces. However, this advantage diminishes at higher pressures, and narrower tires can sometimes have lower rolling resistance due to their lower aerodynamic drag.
– Grip
Wider tires offer better grip on the road, thanks to a larger surface area in contact with the ground. This can be especially beneficial on wet or loose surfaces, where increased traction can help prevent slips and falls.
That said, a well-designed narrower tire with an appropriate tread pattern can still provide ample grip in various conditions.
– Comfort
One major advantage of wider tires is the increased comfort they can provide. Wider tires can be run at lower pressures, which can help to smooth out road vibrations and provide a more comfortable ride. This can be especially important for longer rides or cyclists with hand or wrist discomfort.
– Aerodynamics
When it comes to aerodynamics, narrower tires are generally more efficient. A narrower profile creates less air resistance as it cuts through the air, resulting in less energy loss due to drag. For cyclists who prioritize speed, this can be a compelling reason to opt for narrower wheels and tires.
• Can I Put Narrower Wheels on My Bike?
The short answer to this question is that, in many cases, it is possible to put narrower wheels on your bike. However, a few key factors must be considered before making the switch.
– Frame and Fork Clearance
One major consideration is whether your bike's frame and fork have adequate clearance to accommodate narrower wheels and tires. Some bikes, especially those designed for wider tires (e.g., gravel bikes and mountain bikes), might have too much clearance for a narrower wheel, which could cause issues with the wheel becoming misaligned or even falling out during use.
Conversely, if your bike is designed for narrower wheels, using a wider wheel might cause issues with the tire rubbing against the frame or fork.
You must consult your bike manufacturer's guidelines regarding wheel and tire size compatibility for your specific bike model. This information can often be found in the owner's manual or the manufacturer's website.
– Braking Compatibility
Another important factor to consider is the compatibility of your bike's braking system with the narrower wheel. Rim brakes, for example, might need to be adjusted or even replaced to function properly with a narrower wheel.
Disc brakes generally offer more flexibility regarding wheel size compatibility but might require adjustments. Again, it is best to consult your bike manufacturer's guidelines to ensure the narrowed wheel can be safely and effectively used with your braking system.
– Riding Conditions and Preferences
Finally, it is essential to consider whether narrower wheels are appropriate for your specific riding conditions and preferences. As mentioned earlier, narrower wheels and tires have some advantages regarding aerodynamics and, in some cases, rolling resistance. However, they can also decrease comfort and grip, which might not be ideal for your particular cycling needs.
For those who mainly ride paved roads and prioritize speed, narrower wheels might be a beneficial upgrade. On the other hand, if you frequently ride on rough or uneven surfaces or prioritize comfort over speed, sticking with wider wheels might be the better choice.
• Conclusion
In summary, while it is often possible to put narrower wheels on your bike, it is essential to carefully consider factors such as frame and fork clearance, braking compatibility, and your riding conditions and preferences.
Consulting your bike manufacturer's guidelines and seeking advice from experienced cyclists can help ensure you make the best choice for your cycling needs.
For more information on bike wheel and tire sizing, the following resource from Sheldon Brown is an excellent starting point: Bicycle Tire and Wheel Sizing.
Do Slimmer Mountain Bike Tires Increase Speed?
• The Role of Tire Width in Mountain Biking
Tire width plays a crucial role in the overall performance of a mountain bike. It is responsible for grip, traction, and control on various terrains and affects rolling resistance, directly influencing speed.
With technological advances and the increasing variety of mountain bike disciplines, riders often wonder if narrower mountain bike tires are faster.
• A Deeper Look into Rolling Resistance
Rolling resistance is a crucial factor in determining the speed of a mountain bike. It refers to the friction and deformation caused by the contact between the tire and the riding surface, which results in energy loss and reduced speed.
Narrower tires typically have lower rolling resistance due to their smaller contact patch with the ground. As a result, they often require less energy to maintain a certain speed, leading to increased efficiency and potentially higher speeds.
There is also a weight advantage, as narrower tires are generally lighter than their wider counterparts, which helps reduce the bike's overall weight.
However, rolling resistance is only one factor affecting a mountain bike's speed. Other factors, such as aerodynamics, rider position, and riding technique, also play a significant role.
• Traction and Cornering with Narrow Tires
While narrower mountain bike tires might provide lower rolling resistance, they offer less grip and traction on certain terrains. The smaller contact patch between the tire and the ground reduces friction.
In technical off-road trails involving steep hills, loose surfaces, or obstacles, wider tires are often recommended due to their increased traction and stability. These conditions require a greater focus on control and grip rather than speed.
On the other hand, if the trail consists of smooth, hard-packed surfaces with minimal technical features, narrower tires can provide higher speeds and better responsiveness. However, it is essential to consider that narrower tires might struggle with cornering in these situations, as the reduced contact patch can cause the tires to slide or lose grip.
• Choosing the Right Tire Width for Your Riding Style and Conditions
There is no definitive answer to whether narrower mountain bike tires are faster, as the ideal tire width ultimately depends on individual riding styles and specific trail conditions. To choose the correct tire width, you should consider the following factors:
– Riding Discipline
Different mountain bike disciplines may benefit from different tire widths. Cross-country riders often prioritize speed and efficiency so they might prefer narrower tires. Conversely, enduro or downhill riders might prioritize grip and control, which wider tires can provide.
– Terrain and Trail Conditions
Consider the types of trails you typically ride on, and adjust your tire width accordingly. Riders who frequently tackle loose, unstable surfaces or technical features may opt for wider tires, while those focused on hard-packed trails might choose narrower tires for increased speed.
– Personal Preferences
Ultimately, personal preferences are essential in choosing the right tire width. Experimenting with various tire widths lets you discover what feels and performs best based on your unique riding style.
• Conclusion
Narrower mountain bike tires can be faster on certain trails, specifically those prioritizing speed and efficiency, such as smooth, hard-packed surfaces. However, reduced grip and traction might be a trade-off that riders should weigh carefully based on their specific riding conditions and preferences.
If you want to increase your speed in cross-country riding or on hard-packed trails, narrower tires can be a worthwhile consideration. In contrast, wider tires might be a better option if your primary focus is on technical, loose, or challenging terrains.
For more information on choosing the right tire width for your mountain bike, explore The International Mountain Bicycling Association's tire buying guide. This helpful resource provides in-depth information on tire construction, treads, and width selection, geared towards helping riders make informed decisions for their specific needs.
Exploring Various Tire Sizes for Mountain Bikes
T tire size is one of the many factors that can influence the performance and overall experience of mountain biking. Mountain bike tires come in various sizes, widths, and tread patterns, which can affect factors such as grip, rolling resistance, and stability.
So, can you put different size tires on a mountain bike? Let's explore this topic in more detail.
• Common Mountain Bike Tire Sizes
Before diving into the compatibility of different-size tires for mountain bikes, it's essential to understand the standard tire sizes that most mountain bikes come with. Some common sizes include:
26-inch
27.5-inch (or 650b)
29-inch (or 700c)
These numbers represent the diameter of the tire. The tire's width can vary widely from narrow tires like 1.9 inches to wider ones like 2.5 inches, or even more for fat bikes (4 inches and above).
• Factors to Consider Before Changing Tire Sizes
– Wheel and Frame Compatibility
When swapping tires for a different size, it's crucial to consider whether the new tire size is compatible with your bike's wheels and frame. Installing a tire that is too large for your bike's frame can lead to insufficient clearance, resulting in the tire rubbing against the frame or components (such as the fork, stays, or brakes).
This can cause reduced performance, safety issues, and potential damage to your bike.
For example, a bike designed to accommodate 26-inch wheels may not work well (or at all) with 27.5-inch or 29-inch tires. This limitation is mainly due to the clearance needed between the tire and the frame/components.
Therefore, switching to noticeably larger wheel sizes is generally not possible. It is advisable to refer to your bike's owner's manual or consult with the manufacturer about acceptable tire and wheel sizes.
– Performance and Riding Experience
Switching to a different size tire can notably impact various performance aspects and your riding experience on the trails. Some potential changes may include:
Rolling Resistance: Larger diameter tires generally have reduced rolling resistance on hard surfaces, making it easier to maintain speed.
Traction and Grip: Wider tires have a larger contact patch with the ground, providing better traction and grip, especially in loose or slippery terrain.
Stability and Maneuverability: Larger tires offer improved stability, while smaller-diameter tires allow quicker handling and maneuverability.
Weight: Larger and wider tires are often heavier, impacting acceleration, climbing ability, and overall bike weight.
It's important to consider your riding requirements and personal preferences when choosing a different tire size, as it might significantly alter how your bike rides and handles on the trails.
• Recommended Tire Size Combinations
– Front and Rear Tire Size Mismatch
While using the same tire size for both the front and rear wheels is common, having a different tire size on the front and rear wheels is quite possible, which can offer some potential benefits.
For example, some riders choose a wider tire on the front wheel for added grip and control while opting for a narrower tire on the rear wheel for reduced weight and rolling resistance.
Moreover, slightly mismatched tire diameters, for instance, 26-inch in the rear and 27.5-inch in the front, can provide improved acceleration and handling due to the lower rolling resistance of the front tire.
It's important to note that these mismatched tire size combinations should still adhere to your bike's frame and wheel compatibility guidelines.
– Tire Width Considerations
Aside from the diameter, tire width can also be varied on a mountain bike, provided there is sufficient frame and wheel compatibility. Generally, wider tires are recommended for loose or slippery surfaces, while narrower tires may perform better on hard-packed or smooth trails.
The bike's intended use and the rider's preferences should guide the decision on tire width. However, ensure adequate clearance between the tire and the frame/components to avoid rubbing and other potential issues.
• Conclusion
In conclusion, it is possible to put different size tires on a mountain bike as long as they are compatible with your bike's wheels and frame. Considering the abovementioned factors, including performance implications, riding experience, and compatibility with the frame and components, is essential.
Ultimately, rider preferences and usage will guide the decision to experiment with different tire sizes. Consulting with fellow riders, bike shops, or online resources like MTBR forums can also provide helpful insights and experiences to inform your decision.
Importance of Mountain Bike Tire Width: A Discussion
When choosing a mountain bike, one crucial aspect to consider is the width of the tires. Mountain bike tire width can significantly impact your overall riding experience, affecting traction, comfort, and rolling resistance.
• How Tyre Width Influences Ride Quality
– Traction and Grip
One of the main effects of tire width is the bike's traction and grip. Wider tires provide a larger contact patch with the ground, which can improve grip on various terrain.
This can be especially beneficial in loose, rocky, or muddy conditions where maintaining proper traction is essential. Wider tires also tend to have larger knobs, providing additional grip on uneven surfaces.
– Rolling Resistance
Rolling resistance is the friction between the tire and the ground that works against the rider's forward motion.
Generally, wider tires have a higher rolling resistance due to their larger contact patch. However, the increased traction of wider tires can offset this disadvantage by providing a more efficient and confident ride over challenging terrain.
– Comfort and Suspension
Wider tires can also enhance comfort while riding. The larger volume of a wider tire allows for better absorption of bumps and impacts, especially in the lower pressure ranges. This can help smooth the ride and reduce rider fatigue on longer or rough trails.
Wider tires also offer improved sidewall support, preventing the tire from collapsing during hard cornering or tackling technical terrain.
• Finding the Right Tyre Width for Your Ride
– Trail and Cross-Country Riding
For trail and cross-country (XC) mountain biking, you may want to balance low rolling resistance and adequate traction. Tire widths in the 2.0 to 2.4 inches range are common for these types of riding.
This range offers a good compromise between grip, rolling resistance, and weight, allowing for efficient climbing and confident descending.
– All-Mountain and Enduro Riding
All-mountain and enduro riders generally face more challenging and technical terrain, requiring a more substantial focus on traction and control. Tyre widths between 2.3 and 2.6 inches are suitable for these types of riding, providing a larger grip surface and enhanced sidewall stability.
Remember that wider tires require compatible rims to ensure proper support and performance.
– Downhill and Freeride
Downhill and freeride mountain biking demand the utmost confidence in traction, control, and durability. Tyre widths from 2.4 to 2.8 inches, or even higher for some plus-size bike setups, are suitable for these extreme riding styles. Wider tires in this range typically feature more substantial tread patterns and robust casings to handle the demanding conditions of downhill and freeride trails.
• Other Factors to Consider
While tire width is undoubtedly essential in choosing the right mountain bike tires, other considerations such as tread pattern, compound, and casing should also be considered. Ultimately, the best tire for your mountain bike depends on your riding style, the terrain you encounter, and your preferences.
It's also essential to ensure that your chosen tire width matches your bike's frame and fork clearances. Many modern mountain bike frames and forks are designed to accommodate a range of tire widths, but it's always best to confirm the manufacturer's specifications.
In conclusion, the width of a mountain bike's tire does matter, and finding the right one for your needs can significantly enhance your riding experience. Paying attention to factors such as traction, rolling resistance, and comfort will help guide your choice and lead you to the perfect tire for mountain biking adventures.