How To Clean A Mountain Bike with Disc Brakes
For those who love outdoor fun activities, adding a mountain bike to your inventory of rides can be the beginning of endless fun. The versatility of mountain bikes in terms of terrain makes them the perfect choice for outdoor bike lovers. Whether you plan to ride from murky waters or the steep and rugged terrains of mountains and forests, mountain bikes are your go-to choice of ride. Every part of a mountain bike is designed for fun, comfort, and agility. However, you must develop and follow a proper bike cleaning routine to get the best out of your mountain bike.
To Clean A Mountain Bike with Disc Brakes, use the following steps:
Dress appropriately
Get the Right Cleaning Supplies
Clean your bike
Mount Your Bike On a Stand
Clean The Disc Brakes
Check Your Bike's Drive System
Check The Front Gear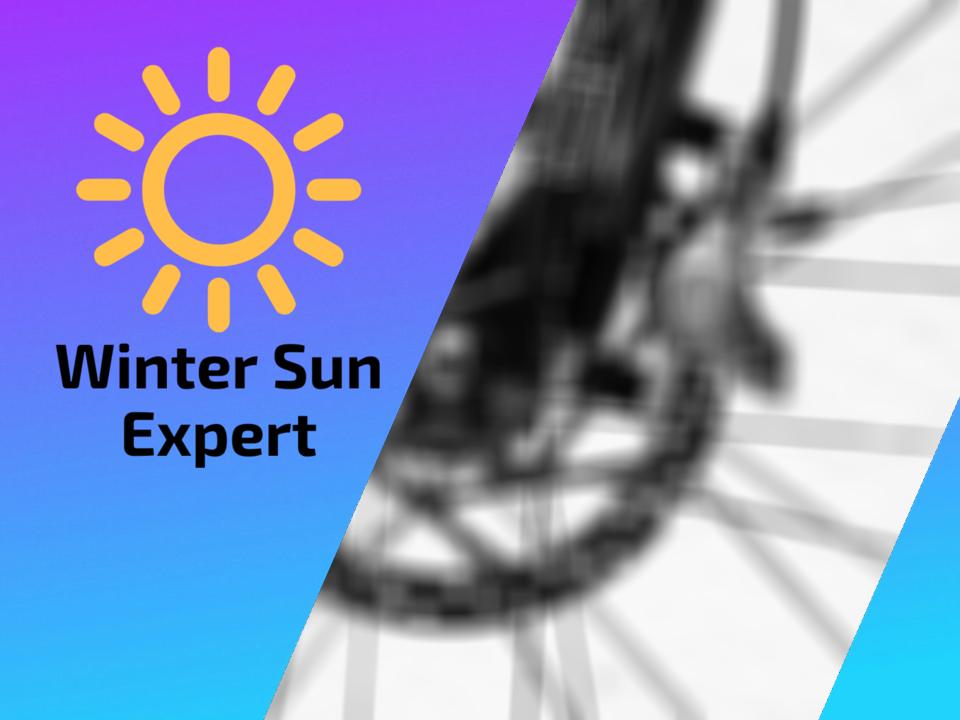 How To Clean Your Mountain Bike
By now, you should be aware that maintaining the cleanliness of your mountain bike is pretty challenging. But it's not that complicated. Your mountain bike does not have to sparkle at all times. It's going to be dirty at some point. Of course, the bike will get dirty the next time the sun will be out.
However, a regular cleaning routine is going to prevent issues from arising along the road when you'll be traveling. Moreover, a clean mountain bike is going to last longer.
It'll also improve your performance on the road. Here are a few tips on how to maintain the cleanliness of your mountain bike including the right tools to use.
1. Dress appropriately 
Of course, cleaning your mountain bike is going to be messy. Remember that in this case, you can't even wear your favorite clothes because you're likely to be covered in grime. Therefore, you may put on rubber shoes as well as an apron in order to feel comfortable when cleaning the tires of your bike.
2. Get the right Cleaning Supplies
Before you think of getting down to scrubbing the tires, you should get the right supplies for the job. Ensure that you have the following materials:
Brush – You'll use the brush to remove mud as well as any form of road grime. A brush with soft bristles will make it easy for you to lift stubborn dirt.  On that note, you should select a kit with brushes with different shapes and bristle stiffness. A large brush with soft bristles is perfect for cleaning your frames as well as wheels.
Repair stand – The repair stand, in this case, will serve as a workstation. You can mount your bike on it before the cleaning process begins. At the same time, you can use the stand as a supportive platform for your bike. You'll realize that cleaning the mountain bike when it's on the stand is easier than when it is on the ground.
Degreasing solvent – By now, you understand that a dirty chain is going to accelerate the wear of your chain in various ways. Therefore, when cleaning the chains of your mountain bike, you should use a degreasing solvent. This is a biodegradable cleaning agent that removes sticky dirt particles from the chains of your bicycle. You can also use the same product to clean the frames of your mountain bike.
Rags – You'll need rags to place your cleaning materials on when cleaning your bike. Rest assured that you'll also need the rags when you're still in the process of cleaning. This is solely appended to the fact that you can mount every piece of bike that you've cleaned on this surface.
Sponges – A sponge is a piece of cloth with a smooth surface. You can use it to clean the delicate parts of your bike. While spinning the wheels, ensure that they turn freely. You should also make sure that you use the sponge to scrub the surfaces.
3. Clean your bike
Now that you've garnered the right materials for the job, you should get down to work! From lumps of muddy particles embedded in the rims of the mountain bike to sand and leaves, you should be keen on cleaning all parts because these particles may destroy your drivetrains and shift.
Besides, these elements are heavy such that you need to shed all parts as soon as possible.
4. Mount Your Bike A Stand
Remember, we earlier mentioned that you would need a repair stand in the quest to clean your mountain bike.  It's now time to use it. After removing the dirt particles from your bike, you should place mount it on the repair stand. Thereafter, you should wipe the entire rig using soapy water.
Remember to add a degreaser to the drivetrain as well. Also, remove the wheels so that you're in a position to clean various areas that may be unseen at this moment.
Because the dirt may be stubborn, remember to scrub all surfaces of your bike gently. This is in order to prevent you from scrubbing off the paint.
5. Clean The Disc Brakes
To clean your disc brake system, you should use normal soap and water. You can use a solvent that does not leave any residue, like isopropyl alcohol, to clean your rotors. If you want to use brake cleaning spray, use a bike-specific one, and avoid the seals on both the lever and caliper.
If your pads get contaminated, you can use high-grained sandpaper to remove any light surface issues. If the issues are bigger, you have to replace the pads.
6. Check Your Bike's Drive System
Your mountain bike's drive train system is used to transmit power on the bike. It entails some form of mechanism utilized in converting speed as well as torque through the gear ratios. For that reason, you need to clean and check the chain and pedals of your bike.
To achieve this, spin them in order to make sure that they are turning freely. Also, make sure that there's absolutely no grinding from the worn bearings of the bike. But, in case there is some form of noise generated from the bike, you should replace the bracket.
While at it, you also need to turn the pedal and ensure that it rotates the crank. Ensure that you're keen on the crank as you listen out for noise generated from the bike.
7. Check The Front Gear
It's important to check your front gear mechanism and ensure that it's functioning appropriately. Perhaps to be sure that you're on the right path regarding this step, you should turn the bike's pedal and then move the chain up. Thereafter, you should move it down the gears.
Use the gear lever in this case because you're looking and listening for signs of snagging. In case you hear such sounds, then know that the mechanism isn't properly aligned. Therefore, it requires some form of adjusting. Go ahead and conduct a similar check with the derailleur as well as gear cogs. 
Top Maintenance Tips For Your Mountain Bike: Mistakes To Avoid When Cleaning Your Bike
Of course, you're now familiar with the pros of cleaning your mountain bike often. You also know the basics of maintenance. With that said, it's vital to clearly understand the mistakes you should avoid when cleaning your bicycle. It's mostly important to wash it properly in order to maintain its quality.
Since the parts that are always in motion will suffer when brushing, you also need to observe the force you'll exert on these areas.
For instance, a grimy chain is going to give you a sloppy shift during your travel. Therefore, you should clean the chain. Also, a gunked-up chainring will slow you down progressively. You should be keen on cleaning that part. Apart from that, dirty rotors will squeal.
For that reason, you should concentrate on cleaning such areas of your bike.
1. Forgetting The Wheels – These must come off
If you want to be successful in cleaning your mountain bike, you should consider getting your wheels off. This is one of the most crucial points to remember. This is the main strategy for cleaning the rings too. To begin with, you should gain access to the bike chain and its rings.
2. Failing To Invest In A Quality Brush: This is a great determinant in the cleaning process
If you aspire to make a difference in the cleaning process of your mountain bike, you should invest in a quality brush. This will determine the end result. To make your drivetrain degreasing breezier, you can also purchase a brush made of fiber. This could be horsehair.
It will hold your degreaser and allow it to stay inside the surface long enough to work on dirty areas.
3. Being Too Quick At The Beginning
Before the outset of cleaning your mountain bike, there's usually an initial rinse that should not be ignored. This phase helps you remove debris from your bike's hidden parts. It should also provide a glossy finish to the frames of your bike. Apart from that, you should spray your bike with sprinkling water.
4. Skipping The Shine
There are different shine products for various purposes. All products haven't been made for your bike. Therefore, you need to be selective in choosing the right products for your tires. You can pick a product that gives your tires a shiny, glossy look.
Additional Tip:
In the process of lubricating your bike parts, you should remember how to apply the lubricant. This is because it should be done in a certain order.
Why Clean Your Mountain Bike with Disc Brakes?
There is more to routinely cleaning your mountain bike than just silencing those annoying squeaky and squealing disc brakes. The following are some of the primary reasons why you need to clean your mountain bike, including its disc brakes, more often:
1. Maintaining Efficient Performance
A mountain bike is used primarily for off-road rides. From soggy forest roads to murky waters, rugged paths, and muddy roads, mountain bikes are highly versatile. However, such terrain flexibility comes with the added need for cleaning.
These terrains come with different forms of dirt, which can easily clog various parts of your bike, including brake discs, pads, and chains. When left to accumulate, mud and contaminants such as oil will damage the bike's disc brakes, rotors, and other parts by increasing wear and tear.
They also lead to rusting of bike parts. Rusty and clogged brakes, rotors, and chains work inefficiently. The ride along the roads and parks will be labored, turning your happy hour into a strenuous exercise shorn of the intended fun. It becomes a painful experience as you will exert yourself throughout the ride.
For a professional rider, you need your mountain bike to be in top shape; all parts should be working efficiently during any competition. You can easily lose a race when your rotors and brake pads are out of shape and are constantly vibrating when you try to apply the brakes.
Therefore, proper and regular cleaning helps you get the best out of your mountain bike.
2. Safety
Cleaning is a fundamental bike maintenance practice that keeps you safe while on the road. When poorly cleaned and maintained, brake discs and pads are more likely to fail or break off due to increased wear and tear.
The last thing you need while going down rugged terrain up the mountains is malfunctioning or nonfunctioning breaks. A chain coming out while peddling can easily through you off balance, especially while at high speed.
While safety gear such as helmets and shin and knee pads may give some protection, you are more likely to sustain serious injuries when you crash on any objects while at high speed. You risk other injuries from parts that break off due to rust and wear and tear.
Within the home environment, a poorly maintained mountain bike is a health and safety hazard, especially to the little ones.
Moreover, you will pose serious challenges to other road or park users. You can easily knock others down or even cause other bike riders and car drivers to crash if your brakes fail. After all, you did not clean the pads and discs properly.
If you are a professional bike rider, the dangers of crashing into other competitors and even barricades increase with a poorly maintained bike. Lack of proper bike cleaning amounts to poor maintenance, and a poorly maintained mountain bike is difficult to ride and navigate.
Cleaning your bike allows you to identify and repair or replace broken, damaged, or worn-out parts before they pose any danger to you or others.
3. Cost Reduction
Mountain bikes have parts that are relatively expensive. Cleaning them regularly, especially after those road trips on muddy paths, is key to ensuring that they have a longer lifespan.
You will spend less on maintaining the bike instead of having to purchase replacements for parts that have worn out or rusted because you failed to clean your bike. A squeaky and malfunctioning mountain bike can force you to cancel an already-planned fun day at the park.
In some cases, you may even be forced to replace the whole bike. Save that extra dollar by learning the basic structural functions of your bike parts and how to clean them properly. Be proactive in learning how to maintain your bike. Clean your bike in advance and dry it immediately.
This will save you time and money. For those who love spontaneous fun, having a clean bike in waiting will ensure you maintain the adrenaline rush.  
4. Aesthetics
A muddy mountain bike is an eyesore, while a squealing one is an annoyance due to rust and tear. Yet you are bound to get these when you don't properly and regularly clean your bike. Mountain bikes are designed not only for fun but also for aesthetics.
A bike with clean and shining rims appeals more to the eye than a greasy and muddy one with rusted parts. Even when parked, a muddy bike diminishes the aesthetics of a glamorous home. 
5. Comfort
Humans are innately creatures of comfort. We constantly seek the well-being of our bodies and minds. A dirty mountain bike covered in grease and mud is discomforting even when parked outside the house.
Moreover, riding a dirty and rickety bike that vibrates when you apply the brakes because you failed to clean the brake pads and discs is uncomfortable.
Going out on the road with a muddy bike on a warm summer afternoon and riding along with others with sparkling bikes is not one of the most comforting experiences. Clean your bike and step out with confidence in the park.  Enjoy the ride!
Having a mountain bike in your garage presents you with numerous fun ideas and opportunities, especially if you are an outdoor-oriented person. You can work your cardio at the local park or along the roads in your community with a touch of fun.
If you are seeking fun opportunities at the local park or mountain, your mountain bike can be a gateway for fun movements with your loved ones. However, your bike needs to be in top shape to enjoy these activities.
Cleaning regularly and properly is one of the best practices for achieving this goal. A clean bike works efficiently and is safer to ride. All the parts will be functioning optimally while the damaged or worn-out parts can be replaced or repaired, and the best time to identify them is during cleaning.
You will end up protecting yourself, other road users, and even your loved ones. Add aesthetics and comfort to your bike while also cutting maintenance costs by regularly cleaning it.    
Take-Home
Your mountain bike is one collection of different parts that are always in motion. Therefore, when riding, you'll encounter challenges on the way, such as bumping into rugged terrain or surface.
For that reason, you should ensure that you have a scheduled maintenance program to clean it regularly. It's essential to maintain the cleanliness of your bike. You also need to lubricate its parts for an excellent performance.
Cleaning Tips for Mountain Bikes with Disc Brakes
Cleaning a mountain bike with disc brakes is an essential skill for any rider, as it helps maintain optimal performance and prolongs the life of your bike.
• Preparing your Workspace and Tools
Before you start cleaning your mountain bike, having a clean and organized workspace is important. Find an area where you can safely wash and dry your bike without causing damage to the surroundings. Additionally, gather the necessary tools and materials for cleaning, including:
A bucket with warm, soapy water
A garden hose with a gentle spray nozzle (if available)
A soft-bristled brush or sponge
A stiff-bristled brush for cleaning the drivetrain and chain
A set of Allen (hex) wrenches for removing the wheels
Disc brake cleaner spray
A clean, dry cloth
Chain lubricant
A bike stand or rack (optional but highly recommended)
• Removing the Wheels
Before you begin cleaning the bike, remove the wheels to make it easier to access the bike's disc brakes and other parts. To remove the wheels:
Shift the bike's gears to the hardest (smallest) cog in the rear and the easiest (smallest) chainring in the front.
Use your Allen wrenches to loosen both wheels' quick-release or thru-axle skewers.
Gently remove the wheels from the bike, taking care not to damage the disc brake rotors.
With the wheels removed, you can now focus on cleaning the different areas of your mountain bike.
• Cleaning the Frame and Fork
Start by gently rinsing the frame and fork with your garden hose, using a soft spray to avoid damaging the paint or decals. Next, use your soft-bristled brush or sponge soaked in soapy water to scrub away dirt and grime from the frame, fork, and other bike areas.
Focus on areas that are particularly dirty or hard to reach, like the underside of the downtube and the rear triangle. Once you've finished scrubbing, gently rinse the bike with the hose to remove any remaining dirt and suds.
It's important to avoid using a high-pressure spray when cleaning the bike, as it can force water and grime into areas where it shouldn't be, such as bearings, hubs, and suspension components. The Park Tool website provides more detailed information on safe cleaning practices for different parts of the bike.
• Cleaning the Drivetrain and Chain
Use the stiff-bristled brush to thoroughly clean the cassette, chain, chainrings, and derailleurs with soapy water. These areas tend to accumulate the most dirt and grease, so take your time to scrub away all of the grime.
Once you've cleaned the drivetrain, give the area a gentle rinse with the hose to remove any remaining soap and debris.
After cleaning the drivetrain, use your clean cloth to dry the bike thoroughly, paying special attention to the chain and drivetrain components. Once the chain is dry, apply a small amount of chain lubricant to each link and gently wipe away any excess.
• Cleaning the Disc Brakes and Rotors
First, disengage the brakes by carefully opening the calipers to allow easier rotor access. Spray a generous amount of disc brake cleaner onto the rotors, and then use your clean, dry cloth to thoroughly wipe down the rotors' surface. This will remove any dirt, dust, or contamination that could impact brake performance.
When cleaning the rotors, avoiding touching them with greasy fingers or allowing any lubricants to come into contact with the braking surfaces is essential. This can reduce braking performance and squeaking noises when applying the brakes. If you accidentally contaminate the rotors, clean them again using the disc brake cleaner and a clean cloth.
• Reassembling and Final Checks
Once you've finished cleaning every part of the bike, it's time to reassemble it. Reattach the wheels, ensure they are properly secured, and ensure the brakes engage correctly. Check the shifting on the gears and ensure that the drivetrain is properly lubricated.
With your mountain bike thoroughly cleaned and the disc brakes properly maintained, you're ready to confidently hit the trails, knowing your bike is performing at its best.
Regularly cleaning and properly maintaining your mountain bike will prolong its life, and enjoy a smoother, safer ride every time you head out on the trails.
Best Techniques for Cleaning Disc Brakes on a Mountain Bike
Maintaining and cleaning your mountain bike disc brakes is essential to bike care. Properly cleaned disc brakes can improve your bike's performance and longevity. This article will guide you through the different methods and products to ensure your disc brakes are cleaned effectively.
• Importance of Cleaning Disc Brakes
Mountain biking exposes your bike to various terrains and weather conditions, which can cause dirt, mud, and dust to accumulate on the sensitive components of your disc brakes.
These contaminants can reduce the performance of your brakes, leading to decreased stopping power, squeaky brakes, or even permanent damage if not addressed promptly.
Cleaning your disc brakes regularly will maintain their performance and extend their lifespan.
• Tools and Equipment
Before you begin cleaning your disc brakes, gather the necessary tools and equipment. These include:
Clean rags or microfiber towels
Isopropyl alcohol or a dedicated disc brake cleaner
A soft brush (e.g., a toothbrush or a designated bike cleaning brush)
Gloves (optional)
A bike stand or support (optional)
• Cleaning Process
Now that you have the necessary tools follow these steps to clean your mountain bike disc brakes effectively:
– Step 1: Remove the Wheel
To ensure easy access to the brake components, removing the wheel from your bike is recommended. While this step is optional, it makes the cleaning process much easier and allows you to thoroughly clean all brake system parts.
– Step 2: Clean the Brake Pads
Once you have removed the wheel, examine the brake pads. If you see debris or dirt accumulation, gently clean the area with a soft brush to remove any loose particles. Do not use a hard brush or abrasive tools, as they can damage the brake pad material.
After removing the loose debris, use a clean rag or microfiber towel and a small amount of isopropyl alcohol or dedicated disc brake cleaner to wipe down the brake pads. Be sure to work carefully, as you want to avoid damaging or contaminating other parts of the brake system.
– Step 3: Clean the Brake Caliper
The brake caliper can also accumulate grime, dirt, and oil. Using a soft brush, gently scrub the caliper to remove any loose debris. Take care not to force debris into the pistons or other internal components.
Next, use a clean rag or microfiber towel and a small amount of isopropyl alcohol or disc brake cleaner to wipe down the caliper. This will remove any remaining contaminants and help prevent corrosion. Be sure to clean the pistons and around the brake pad retaining clips carefully.
– Step 4: Clean the Disc Rotor
Lastly, cleaning your disc rotors to ensure optimal brake performance is essential. Using a clean rag or microfiber towel and isopropyl alcohol or disc brake cleaner, carefully wipe down the rotor. Make sure to clean both sides of the rotor to remove any contaminants affecting braking performance.
If you notice any stubborn grime or dirt on the rotor, use a soft brush to gently scrub the area before wiping it down with the cleaning solution.
– Step 5: Reassemble and Test
After all, components have been cleaned, reassemble your bike and wheel as necessary. Once your bike is reassembled, test the brakes to ensure they are functioning properly.
If you notice any squeaking, poor performance, or other issues, clean the brake components again or consult a professional mechanic for further assistance.
• Alternative Methods
In some cases, you might prefer a more convenient cleaning method. Bike-specific disc brake cleaning sprays are available for easy application and quick cleaning. These products are specially formulated to clean disc brakes fast and effectively with minimal effort.
Just spray the solution onto the brake components, scrub gently with a soft brush if needed, and wipe clean with a rag or microfiber towel.
Note: Be sure to choose a reputable disc brake cleaning spray that is designed specifically for bike disc brakes to avoid damaging your brake system.
• Helpful Resources
To learn more about maintaining and cleaning your bike disc brakes, visit the International Mountain Biking Association for tips and resources from experienced mountain bikers and trail enthusiasts.
• Conclusion
Regular maintenance and cleaning of your mountain bike disc brakes are vital to ensuring optimal performance and safety. By following the steps outlined in this article and using the appropriate tools and cleaning solutions, you can keep your bike's disc brake system performing at its best.
So, grab your cleaning supplies and give your mountain bike the care and attention it deserves!
Safely Washing Bikes Equipped with Disc Brakes
Like any other well-loved possession, bicycles with disc brakes can and should be cleaned regularly to keep them functioning properly and maintain their lifespan.
• Cleaning a Bike with Disc Brakes: Basics
– Gather Necessary Tools and Materials
To get started, make sure you have the following items on hand:
A bucket of warm water
A gentle cleaning solution (like mild dish soap, diluted with water)
A large sponge or soft brush
A hose (with an adjustable nozzle)
A gentle degreaser (for the drivetrain)
A small brush (like an old toothbrush)
A clean, dry cloth or towel
Bike stand (recommended, but not required)
Rags (to catch any drips)
– Choose an Appropriate Cleaning Area
Select a suitable area to clean your bike, such as a driveway or yard, that is well-ventilated and away from direct sunlight. Avoid doing it in a confined space like a garage or indoors to prevent harmful fumes from cleaning products.
• Step by Step Guide to Cleaning a Bike with Disc Brakes
– 1. Initial Rinse
First, place your bike on the stand or find a spot where it can be comfortably leaned against without falling over. Start by rinsing the entire bike with a gentle stream of water from your hose to remove any loose dirt and grime.
Remember to avoid spraying high-pressure water directly at the hubs, bearings, and any other moving parts, as it can force water into areas where it doesn't belong and cause damage.
– 2. Cleaning the Frame and Wheels
Next, apply the cleaning solution to your sponge or soft brush and gently scrub the entire frame, fork, and wheels. Be thorough in your cleaning, but don't apply too much pressure to avoid scratching the paint.
Once you have cleaned all the surfaces, rinse the bike again with your hose to remove any remaining soap residue.
– 3. Cleaning the Drivetrain
To clean the drivetrain, use a gentle degreaser and a small brush (like an old toothbrush). Apply the degreaser to the brush and scrub the chain, chainrings, derailleurs, and cassette.
Be careful not to get degreasers on other parts of the bike, like the disc brakes or frame. After you have thoroughly cleaned the drivetrain, rinse it off with water.
– 4. Carefully Clean the Disc Brakes
To clean the disc brake rotors, use a clean, damp cloth to wipe the rotors gently. Do not use any solvents or cleaning solutions on the rotors water is sufficient.
A damp cloth or soft brush can be used to clean the brake calipers. Be sure not to contaminate the brake pads with any oils or cleaning products, as it can affect their performance.
The Park Tool website provides an excellent guide on cleaning disc brakes with more detail.
– 5. Final Rinse and Dry
Once you have carefully cleaned all parts of the bike, including the disc brakes, give the bike another thorough rinse with water to ensure all soap, degreaser, and dirt is removed. Then, use a clean, dry cloth to dry the bike completely.
This is important to prevent corrosion and ensure all components work smoothly.
• Recommendations from Personal Experience
Based on personal experience, here are some suggestions to make your bike cleaning process more efficient:
Clean your bike regularly: Regular cleaning, especially if you often ride in wet or muddy conditions, helps keep your bike in good shape and prevents dirt buildup that can be harder to remove later.
Don't be too aggressive: When cleaning the bike, use gentle strokes to avoid scratching the paint. Similarly, be mindful of the pressure you apply when rinsing the bike with water, especially around hubs, bearings, and brakes.
Lubricate your chain: After cleaning your bike, don't forget to lubricate your chain. This helps maintain its efficiency and increase its lifespan.
Inspect your bike: Cleaning is an excellent opportunity to inspect your bike for any potential issues, such as worn brake pads, loose bolts, or damaged components.
By following the steps and recommendations above, you'll help keep your bike with disc brakes in excellent condition and keep it functioning well for years to come.
| Question | Answer |
| --- | --- |
| Can you wash a bike with disc brakes? | Yes |
Maintaining Disc Brake Performance on Mountain Bikes
Disc brakes are an essential mountain bike component, providing reliable stopping power and control in a wide range of conditions. As with any critical part of your bike, regular maintenance is necessary for optimal performance and safety.
• Inspecting your Disc Brakes
Before diving into the maintenance process, it's important to review the different components of a disc brake system:
Brake lever
Hydraulic line (for hydraulic disc brakes)
Brake caliper
Brake pads
Brake rotor
With these components in mind, begin by inspecting your bike's disc brakes for any visible damage, wear, or issues.
– Brake Lever
Examine the brake lever for any damage or signs of wear, such as a bent lever blade or damaged barrel adjuster. The brake lever should move smoothly when squeezed and return to its original position when released.
– Hydraulic Line (for hydraulic disc brakes)
Check the hydraulic line for any leaks, kinks, or damage. If you spot any issues or suspect a problem, consult a professional mechanic for further assessment and possible replacement of the line.
– Brake Caliper
Inspect the brake caliper for any cracks, wear, or damage. Also, ensure that the mounting bolts are securely fastened to the bike frame or fork.
– Brake Pads
Check the brake pads for wear or contamination. As a general rule, brake pads should be replaced when the pad material is 1mm or less in thickness.
Additionally, if your brake pads are contaminated with oil, grease, or other substances, they should be replaced to ensure optimal braking performance.
– Brake Rotor
Examine the brake rotor for signs of warping, damage, or excessive wear. A damaged or warped rotor should be replaced immediately. Additionally, make sure that the rotor bolts are securely fastened to the wheel hub.
• Cleaning your Disc Brakes
Regularly cleaning the brake components helps to prolong their life and maintain optimal performance.
– Steps for Cleaning Disc Brakes:
Remove the wheels from your bike. This will provide easier access to the brake caliper and rotor.
Clean the brake rotor. Using isopropyl alcohol and a clean cloth, wipe down the brake rotor on both sides. Avoid touching the rotor with bare hands, as oils from your skin can contaminate the braking surface.
Clean the brake caliper and pads. You can use isopropyl alcohol and a clean cloth or a dedicated disc brake cleaner (follow the manufacturer's directions for use). Focus on removing dirt, grime, or any gunk that may have built up around the brake pads and caliper.
Reinstall the wheel. Once the components are clean and dry, reinstall the wheel and ensure it is properly aligned in the frame or fork.
• Adjusting your Disc Brakes
Periodic adjustments to your disc brakes may be required for optimal performance. Here are a few common adjustments to consider:
– Centering the Brake Caliper
If your disc brake is rubbing against the rotor, you may need to center the brake caliper. To do this, follow these steps:
Loosen the caliper mounting bolts enough to allow the caliper to move side-to-side.
Squeeze the brake lever to align the caliper, and then tighten the mounting bolts while holding the lever.
Release the brake lever and spin the wheel to ensure the rotor is not rubbing.
– Adjusting Brake Pad Contact (Hydraulic Disc Brakes)
If your brake lever feels spongy or pulls too close to the handlebar, you may need to adjust the pad contact or bleed the brake system. Consult your brake manufacturer's instructions for specific steps on adjusting pad contact or bleeding your hydraulic disc brakes.
– Adjusting Barrel Adjusters (Mechanical Disc Brakes)
For mechanical disc brakes, barrel adjusters allow you to fine-tune the brake's cable tension. If the brake lever feels too loose or too tight, you can use the barrel adjuster to make the necessary adjustments.
• Replacing Brake Pads
As mentioned earlier, brake pads should be replaced when worn or contaminated. To replace your brake pads, follow these steps:
Remove the wheel from your bike.
Remove the retaining clip or bolt that holds the brake pads in place.
Remove the old brake pads and clean any dirt or debris around the brake caliper.
Install the new brake pads, ensuring they are properly seated and aligned with the rotor.
Replace the retaining clip or bolt, and then reinstall the wheel.
• In Conclusion
Regular maintenance of your mountain bike's disc brakes ensures optimal performance and safe operation. By following the steps mentioned in this article, you can properly inspect, clean, adjust, and replace components when necessary.
For additional resources on brake maintenance, visit the Park Tool website, which offers a wealth of articles and videos on various bicycle repair topics.
Effective Disc Brake Cleaning Without Wheel Removal
• Why Clean Your Disc Brakes?
Regular maintenance and cleaning of your disc brakes are essential for optimal braking performance and increased lifespan of your brake components. Dirt, oil, or brake dust buildup may cause squeaking, reduced braking power, or uneven brake pad wear.
• Gather Your Supplies
For efficient cleaning, gather the following equipment before starting:
Disc brake cleaner or isopropyl alcohol
A clean cloth or a microfiber towel
A soft bristle brush or an old toothbrush
A flathead screwdriver (optional)
Gloves (recommended)
You can find disc brake cleaners in most bike shops or automotive stores. I recommend using a cleaner specifically designed for disc brakes, but isopropyl alcohol is a suitable alternative. Avoid using harsh chemicals or household cleaners, as they can damage the brake pads and rotors.
• Inspect the Brakes
Before you start the cleaning process, check the brake pads for any visible wear or contamination. If you notice uneven wear, squeaking noise when braking, or if the pads are contaminated with oil or other substances, it's best to replace them. Here's a helpful guide from Park Tool on how to replace disc brake pads.
• Step-by-Step Cleaning Process
– 1. Secure Your Bike
Start by securing your bike in a work stand or against a wall, ensuring that the disc brakes are accessible. If you don't have a bike stand, flip your bike upside down and make sure to protect the handlebars and seat from potential scratches.
– 2. Clean the Caliper
Put on your gloves to protect your hands from the disc brake cleaner. Using your soft bristle brush, gently scrub the caliper and surrounding areas to remove any dirt, grime, or brake dust. Be cautious when brushing around the brake pads to avoid causing any damage.
– 3. Apply Disc Brake Cleaner
Generously spray the disc brake cleaner directly onto the brake rotor and caliper, ensuring it coats both sides of the rotor. If you're using isopropyl alcohol, wet your clean cloth with the alcohol and carefully wipe the brake components.
Note: Avoid spraying the cleaner directly onto the brake pads, as it may reduce their performance.
– 4. Wipe the Rotor
After applying the cleaner, use your clean cloth or microfiber towel to wipe the rotor thoroughly. Ensure that you remove any discoloration or residues from the previous cleaning. Pay attention to the area between the rotor and the caliper to remove any dirt that may interfere with the braking mechanism.
– 5. Clean the Brake Pads (Optional)
If the brake pads are dirty but still in good condition, you can clean them by removing the pads from the caliper. First, retract the brake pistons by carefully inserting a flathead screwdriver between the pads and gently pushing the pistons back into their bore.
Next, remove the retaining bolt or clip that holds the brake pads in place and slide them out. Wipe the pads with a clean cloth dampened with disc brake cleaner or isopropyl alcohol.
Caution: Do not sand or use abrasive materials on your brake pads, which may damage the pad surface.
– 6. Reassemble and Test
If you removed the brake pads, reinstall them and make sure the retaining bolt or clip is secured. Before riding the bike, pump the brake lever a few times to ensure the brake pads return to their working position.
Test the brakes by spinning the wheels and applying the brakes. The braking should feel smooth and consistent. If you still experience squeaking or reduced braking power, it's advised to consult a professional or replace the brake pads.
• Conclusion
Keeping your disc brakes clean without removing the wheels is a simple and effective process that should be a part of your regular bike maintenance. With the right tools and attention, you can ensure your brakes perform at their best and prolong their lifespan. Happy riding!
| Step | Instructions |
| --- | --- |
| 1 | Gather your cleaning materials: a clean cloth, isopropyl alcohol or disc brake cleaner, and a spray bottle (optional). |
| 2 | Elevate the bike using a bike stand or any stable surface to make the wheels easily accessible. |
| 3 | Locate the disc brake on the wheel, it's a circular metal plate near the hub of the wheel. |
| 4 | Apply isopropyl alcohol or disc brake cleaner to a clean cloth or directly to the brake discs if using a spray bottle. |
| 5 | Gently apply pressure to the brake levers to expose more of the disc surface for cleaning. |
| 6 | Wipe the disc brake surface with the cloth, making sure to clean both sides and remove any dirt, grime, or buildup. |
| 7 | Release the brake levers and spin the wheel to ensure the brake is functioning smoothly. |
| 8 | Repeat the same process for the other wheel if necessary. |
| 9 | Allow the disc brakes to air dry before riding the bike. |