Properly Store A Mountain Bike Outside, 25 Things You Should Know
Like it or not, the benefits of cycling are endless, with the mixture of climbs and descents in your local trail park that you could soon explore on your bike. Mountain bikes provide a delightful way to connect with nature and exercise simultaneously. You can use bicycle riding to boost your health or beat traffic in our car-infested cities. But how do you store your mountain bike outside?
Ways To Properly Store A Mountain Bike Outside:
Comprehensive bike cover
Water-resistant seat cover
Car bike cover
Pro bike Cover
Top spring bicycle cover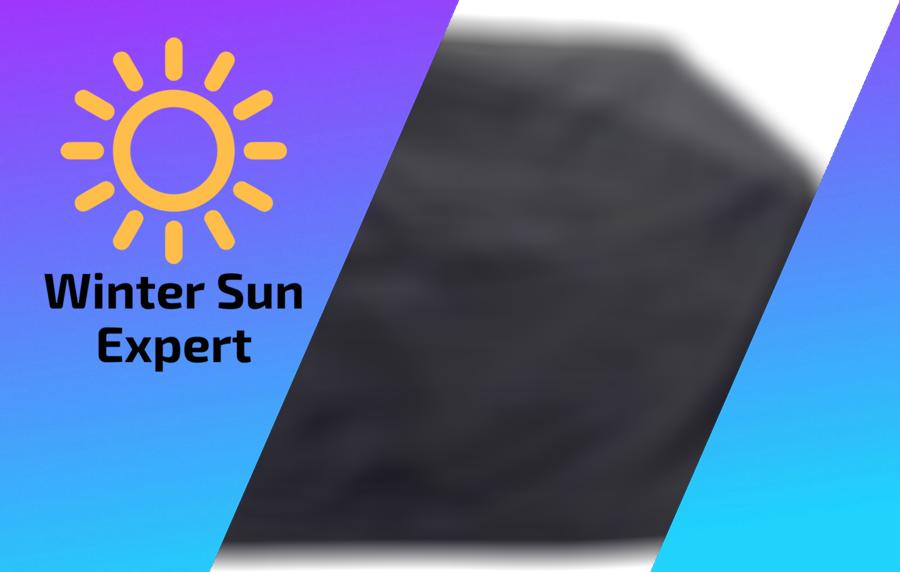 Why Mountaibiking
If you are still not yet convinced, let me explain how you can improve your relationships, health, and happiness on a bike ride.
1. You will get to work on time:
If you want to boost your bank balance, spend lesser time in traffic, and get to work on time, then bike riding is for you. In addition to reducing pollution mostly associated with motorized means of transport with significant carbon footprints, bikes provide a cost-effective way of eliminating gas expenses too. 
2. The best form of pure cardio work out:
Regular cycling provides a gym-like type of workout, and as part of your daily fitness scheme, cycling will strengthen the cardiovascular system. This will, in turn, boost your overall health, leaving you happy with yourself. In addition to keeping fit, you will have more satisfying sleep and a higher sex drive.
Whether you enjoy cycling in the rugged landscapes of forests and mountains, mono technical tracks for more adrenaline-raising challenges, or meandering logging roads, you can have a pleasant bike ride from most of the terrains using a mountain bike. 
However, despite all the pros of having a mountain bike, a poorly maintained bike will translate to high maintenance expenses when you have to change a corroded frame, faulty chain set, or a gear-shifting component that makes the gear change on its own.
Besides corrosion, wear, and tear can turn a fun cycling experience into a life-threatening activity in seconds. You might get lucky and get a few fractures if you suffer a punctured tire or failed brakes in a downhill mountain bike race.
Keeping your mountain bike in optimal condition will prolong the fun experience of owning one. It is thus crucial to ensure your bike is appropriately stored so that even when left outside, the bike will not let you down later when riding to impress a date in a local park.
Where to Store a mountain bike 
The best way to keep the mountain bike from contending with harsh weather elements is to keep it indoors. But what happens when you don't have that extra space and end up storing your bike outside? How long will it be until the bike's components start to corrode? This depends on several factors.
The age of the bike is one such factor. An older bike is likelier to lack advanced seals on headsets, and hubs that protect against corrosion from clammy air. Location is another aspect you should not ignore.
Areas that experience a lot of rain or relative humidity above 80% make storing mountains outside a nightmare. The bikes corrode very quickly.
Effects of Storing a mountain bike in the Open
Chains are usually the first to corrode. Chains made from less stainless steel degrade faster, and the corrosion effect is much more evident in a week. Steel cables are prone to oxidation when the bike is left outside and will rust after some time.
All other parts also degrade over time. The duration of damage relies on how much humidity or direct sunlight comes into contact with the bike. A high-end bike could take up to 3 to 4 months before any noticeable damage is seen.
Rubber and plastic parts will bow to heat, break down, and become more brittle. Continuous thawing and freezing can also make the bicycle parts break or loose. Additionally, the colored parts of the bike will fade, giving the bike a much older appearance.
Cold temperatures will reduce the battery life in the bike's cyclo-computer or any other fitted electronic gadget. Moisture in high-humidity areas can make the bike frame susceptible to rust.
Bikes have dissimilar metals put together using bolts. In cold weather, bolts can seize before corroding and getting stuck. Bearings also seize up in harsh weather environments and eventually break down.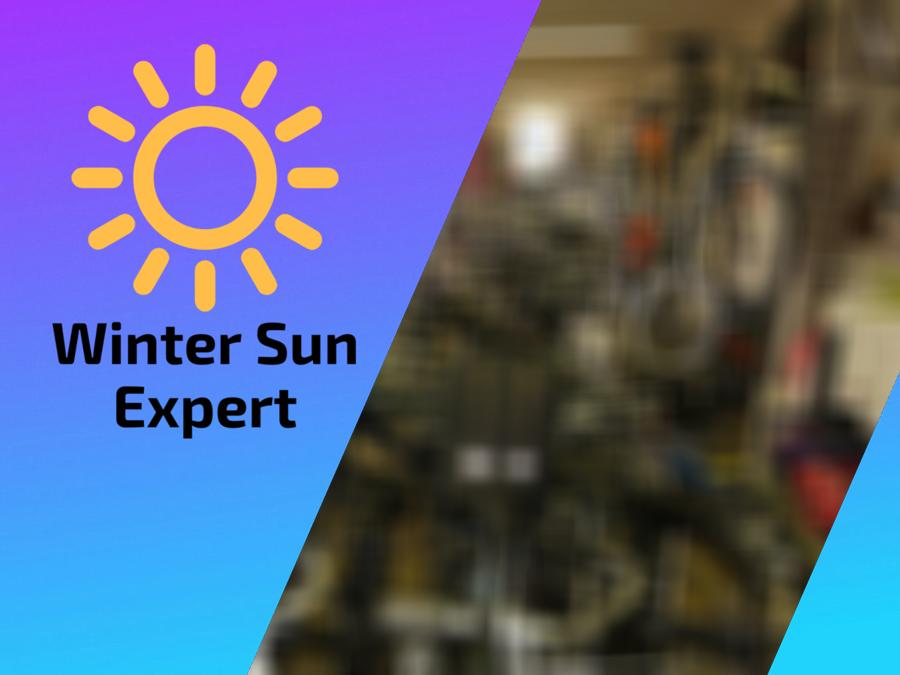 How to Avoid bike rusting from the Outside
Finding the best outdoor storage for a bike is not as big a hustle as many riders imagine it. However, the choice of storage should be able to stand against various weather elements such as rain, direct sun exposure, damage, or even strong winds that could blow your bike cover away.
1. Covering The Bike:
If you choose to use a tarp to cover your bike, that cover should be durable enough to withstand tear and strong winds that could blow it away, leaving the bike exposed. The type of cover to be used also varies with the nature of the storage of a bike.
For instance, a bike to be stored outside over a long period will use a more durable type of cover than that only needs to be stored temporarily outside. Having a good cover protects your bike from corrosion more effectively.
2. Drying The Bike:
One of the leading ways to prevent rust on a bike is to ensure that it's always dry when it gets wet. Therefore, since water can aggravate rust in many parts of the bike, you need to be able to dry it correctly often. If you've been using the mountain bike often, you should learn to use the right cleaning detergents to do the job.
Factors to consider when selecting a bike cover
1. Material
This is a noteworthy aspect when selecting a bicycle cover. Most of the bike covers differ in appearance and material. The material should be thick enough to offer more durability over an extended period. Denier is perhaps the best material concerning the test of brittleness and reliability.
Contrasting two denier materials of comparable polyester material indicates that a 600D is indestructible compared to a 400D material. This implies that the higher the denier numbers, the thicker and heavier the threads tend to be.
2. Size
A suitable cover should be able to cover the bike entirely. Before settling on a particular cover, inspect the measurements and ensure it will fit your mountain bike. Bigger cycle covers provide adaptability and conceivably cover more bicycles and future bigger bicycles that you may add to your collection of bikes.
3. Reflective Material
This feature is not fundamental when settling on a cover but can assist you in checking your precious bike in dimly lit environments. The reflective strips aid in keeping the bike noticeable and more secure.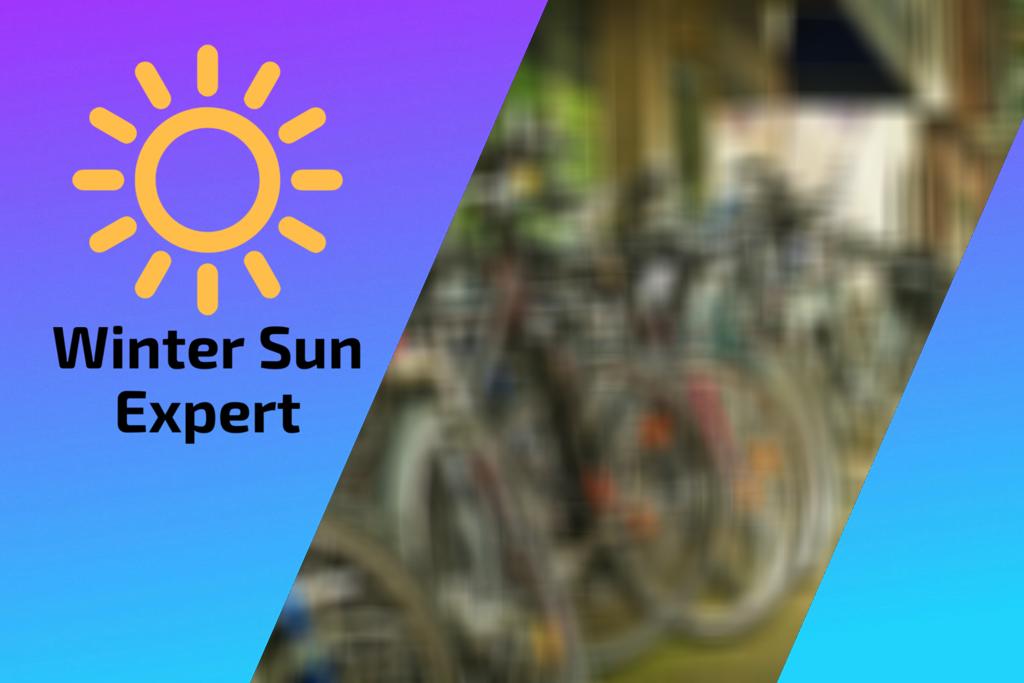 4. Ease of Accessibility and Lock Holes
If you decide to leave your bike out in the open for a few months, a security system in the bike cover will reduce the worry of your bike being insecure. A bike cover can possess metal gaps in front to allow the bicycle's front wheel to be accessed and bolted to a post on a rack.
The front hole enables you to secure the front wheel, making the cover's metal gap a unique security feature.
Straps Types Used to Secure the Cover
Strings with locks will assist in fastening the cover to your bicycle. This is handy when you store your mountain bike outside in strong winds, and the bike cover is not blown away.
● Types of Mountain Bike Covers
1. Comprehensive bike cover:
Ideal when storing the bike for more extended periods. The varieties in this category are contoured to fit around most bikes and have durable material coupled with stretchable straps to secure around the mountain bike. The cover will protect against dust, harmful UV rays, and moisture.
Bonus protection includes protection from scratching and accidental scraping of the bicycle. You can find many Mountain bike covers here.
2. Water-resistant seat cover:
This is confined to the saddle only. The Seat cover is fastened over the seat using elastic straps to protect against the sun and rain. You can find mountain bike Water-resistant seat covers here.
3. Car bike cover:
These types of covers are stretchy and protect the top tube, saddle, front fork, and handlebars only. You can find many Mountain bike covers here.
4. Pro bike Cover:
It is designed using a durable fabric material with strong two-layered stitching and well-sealed seams. The cover protects against harsh weather elements such as strong winds, rain, and snow. The anti-UV extra coating guarantees the bike is more protected from harmful sun rays.
The lock-hole design allows for cable locks for an extra level of security. Another amazing feature of this cover is the reflective safety characteristic that allows the user to move the bike in and out of the cover efficiently. You can find Pro bike Covers here.
5. Top spring bicycle cover:
This double-layered cover is made of tough and resilient polyester material and PU. The cover is smooth in texture, but don't let this fool you. Despite its sleek look, the cover is more durable, waterproof, and UV resistant.
In addition, the waterproof cover has buckle straps and elastic hems to protect against strong winds. The cover is cheap and covers a 26-inch bike fully. The only disadvantage is that it is only limited to one mountain bike. You can find many Mountain bike covers here.
● Getting The Right Mountain Bike Cover
1. Purchase bearing grease, preferably waterproof grease:
For a few bucks, you can get a tube of lubricant for both the front and rear sprockets. Apply on the chain, too, and store the bike. Riding the bike makes the grease dirty and reduces the oil's effectiveness in protecting the bike's drive-train components.
If the oil is ruined by accident, clean the bike and grease again. The grease will only be removed after the storage period. A coating on the drive train parts should also be considered. These parts include brake bolts, spokes, and stem bolts.
More grease should be applied on the base of the spokes where it meets the rim to provide more effective protection against rust. The seat post should also be lubed and greased as well. A rusted seat post will most definitely ruin your bike. You can find bearing grease here.
2. Consider a frame saver:
A steel frame is subject to internal rust, and applying a frame-saver aerosol on the bike's frame will provide the much-deserved rustproof treatment for your bike. If you cannot get a frame saver, WD40 is a good alternative aerosol.
The advantage of using a frame saver is that it can get into small openings in the bike's frame, and when it dries, it leaves a protective coating on the bike's frame. The main places to spray the frame saver are; the seat tube, head tube, and BB Shell.
The bottom bracket will also benefit from this spray as it is more susceptible to rust than any other bike. You need to disassemble the bike for a more practical application. While you spray, remember to circumvent the tubes to have an even application in all areas.
Seal the tubes with paper towels when you are done with the spraying, and all excess spray gas is drained out and left to dry. You can find Frame Saver here.
3. A shopping Bag for the saddle:
Sounds funny, but a priceless plastic shopping bag tied to the bike's seat post will protect your seat against destructive UV rays. Xero covers will also do the trick, but they come at a price. Their two-layer design makes them water-resistant and durable.
This keeps the seat clean and free from the sun's destructive rays. A cracked seat can expose the tube to rust factors such as moisture. A wet seat will deteriorate with time and expose the tube as well. In addition to keeping the seat dry, the fabric is elastic and easy to fit on any bike seat. 
4. Ensure the tires are inflated at all times:
Inflated tires protect the rims from direct contact with the ground. It is imperative to keep a bike pump around to keep the tires inflated while storing the bike. 
5. Use a bike shed:
A makeshift can house a rack/ mount to store the bike. You can find a good bike sheds here.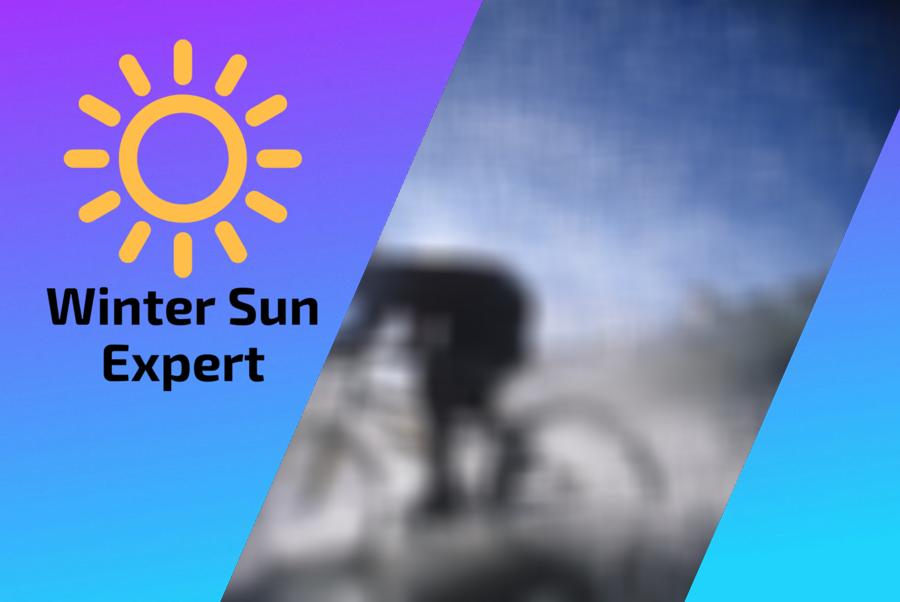 Wall and Ceiling hook
1. The Wall post
This is a post that sticks out from a wall. The bike is hung on the wall by the saddle. The bike stays off the wall and floor at the same time.
2. Use a tarp
A tarp will shield a bike from exposure to the sun and rain. A tarp should not be placed directly on the bike. The reason is- a tarp, just like any other tent, will trap moisture inside the tent, and that will also lead to corrosion.
You can find different kinds of Mountain Bike hooks here.
Preparing your bike for outside storage
1. Inflate the tires:
If you store the bike lying on its wheels, inflating the tires to the maximum is imperative. This prevents the weight of the bicycle from pressing down into the rubber below the rims on one spot when the tire is flat. Failure to inflate the tires leads to a gradual degradation, with the rubber ending up distorted.
2. Wipe the frame:
Storing a bicycle when clean comes with many benefits. However, you should not use pressurized water from a water hose to clean a bike. Pressurized water tends to wash the grease out of sealed bearings leading to damage later during a riding session.
High-pressure water can also seep into frame openings and cause rust from the inside. A brush with soft bristles can remove dirt, such as dried from the bike. Then use some rag to wipe off all remaining dust.
3. Inspect the frame:
Wiping down the bike also allows you to inspect the frame for structural integrity and soundness. A reasonable frame should be free of any metal fatigue or cracks, especially at the weld points and bottom bracket, which supports most of the weight during cycling and thus subject to massive stresses.
4. Grease the cables:
When you take time to lubricate the braking and shifting cables, you reduce the likelihood of rusting occurring on the cables during rainy weather. Using a rag, apply a light lubricant on the exposed cables and cable housing.
5. Check the wheel area:
Check the wheels for broken or loose spokes and repair them accordingly. A damaged spook could expose the inner part of the rim to external weather effects such as humidity and cause rusting.
6. Clean and lubricate the chain:
Dust and dried mud provide a good rusting environment when moisture comes into contact with any metallic parts of your bike, such as the chain. There are several handy Mountain Bike chain cleaning tools. You can find them here.
7. Water bottles and hydration packs.:
Remove the hydration packs and filled water bottles from the bike to reduce pressure on the wheels during storage.
8. Lock your bike:
You can secure a kryptonite bike lock for as little as thirty dollars from an online store. A bike lying idle for a prolonged time will attract unnecessary attention. A lock will protect against theft when you leave your bike outside. You can find Mountain Bike Locks here.
Is it okay to store a mountain bike vertically?
If you happen to be pressed for storage or space in your chosen storage shed, you may consider storing your bike vertically. Various racks allow you to store your bike vertically with wheels perpendicular to the adjacent wall. When positioned in the corner, the rack takes the least space.
The bike's wheels can also be aligned perpendicular to a wall depending on the type of wall mount used. A high-placed mount on the Ceiling of ample storage space keeps other elements in the space free from obstruction by the bike.
Free-standing racks provide a rider with many bikes to store several bikes on the shelf. Another way to suspend the bike vertically is using J-shaped hooks and pulley racks. Decent brackets also save space by folding flat against a wall when not in use.
If you live in a rented house, requesting permission to mount bike racks to the ceiling or the wall is essential. You can find Mountain Bike hooks here.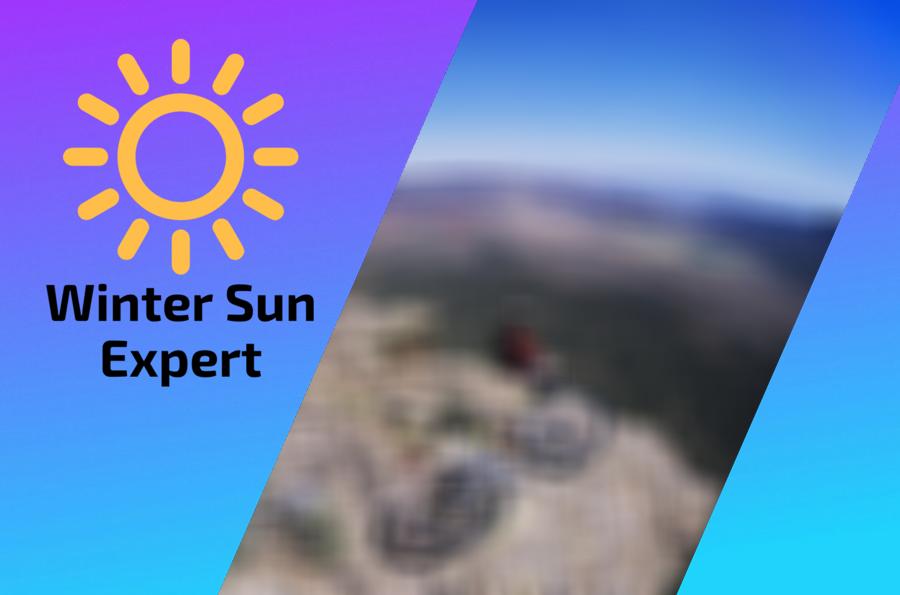 Factors to consider before storing a bike vertically
● Security:
If the storage area is not lockable or shared, you should consider a wall mount with a lock for advanced safety and reduced chances of subjecting the bike to theft while it is stored.
● Bike weight:
If the structure in which you wish to store the bike is not as strong and you happen to have a heavy bike, then suspending the bike from the Ceiling could have dire implications later, should the bike fall. 
● Wall and floor care:
For temporal storage, use models that provide an extra feature for protecting the floor and walls from grease spilling off from vertically suspended bikes. Plastic housings on the racks will accommodate the bike's wheels such that the tire closest to the floor does not touch the floor.
The same applies to racks mounted sideways from a wall. The plates protect a person from getting dirt from the bike.
● Wheel Size:
Wheel size applies to most racks that use the wheel as the central anchor. You must check whether the wells on the rack can fit the tire width of your bike.
Types of mountain bike Storage racks
Like bikes, storage racks have different variations, such as free-standing mounts, stylish walls, and ceiling racks. However, the main goal of all a rack or mounts is to keep the bike atop the ground to prevent dirt, scratches, or the bike from falling over, leading to damaged spokes, gears, or worse still, causing injury to you or another person.
● Free-standing racks:
A free-standing rack is designed to hold two bikes, but if you wish to store yours vertically, it can only hold one. The racks are ideal for storage areas that lack a mountable wall, or mounting racks is prohibited. They are portable and make rearranging the storage unit an easy task. You can find Mountain Bike Free Standing Racks here.
● Wall mounts:
Riders with limited space can opt for this type of mount. A simple j shaped hook can suspend a bicycle via the rear wheel. Securing the bike by the top tube can turn out to be a daunting task due to its angling. However, modern wall racks have flexible arms to auger with the bicycle's design.
Hanging the bike by the wall keeps the room spacious, as if the bike is another piece of art hanging on the wall. You can find Mountain Bike Wall Mounts here.
● Floor stands:
This type of rack consists of a single metal bar with a vertical wheel well suited for a single bike only. They are easy to use. A simple pop of the wheel into the slit and the bike is stored. They, however, require a bit more space as the bike has to be stored horizontally. You can find Mountain Bike Floor Stands here.
● Ceiling mounts:
A rider with many bikes to store will go for this particular mount. They are easy to set up and only occupy the upper unutilized space of a storage unit. You can find Mountain Bike Ceiling Mounts here.
● Gravity stands:
Their factory design limits them to a lean-on position only against a flat surface and relies on a bike's weight for stability. The advantage of this type of rack is that it does not require any form of mounting and can host as many as two bikes. You can find Mountain Bike Gravity Stands here.
● Hoist bike storage:
This storage setup comprises pulley systems that help you lift and lower the bikes. This makes it suitable for ceilings that make bikes hard to reach once hoisted.
Most of the elevators support heights of only twelve feet and below, and it is for this reason that you need to know your ceiling height. You can find Hoist Bike Storage Solutions here.
Final remarks
After keeping your bike stored for a long, it is imperative to give the bike a fresh tune-up at the local service shop before using it again. The price of a tune-up will vary from one bike shop to the other. The tune-ups vary from Full Tune or a complete overhaul, Basic Tune, and Deluxe Tune.
The type of tune-up depends on the bike's condition and purpose of the bike. For instance, a bike with most parts worn out will require a Deluxe Tune-up. The bike mechanic will recommend replacement parts and determine the total cost of the bike's repair.
Take-Home
The brakes, chain, rims, freewheel, or any other greased part of the bike will then get degreased, cleaned, and lubricated using a suitable lubricant. The process of tuning up the bike does not end here but continues until all parts of the bike are in optimal condition.
Top 5 Methods for Secure Outdoor Mountain Bike Storage
As an experienced mountain biker, I understand the importance of optimally storing our bikes. With limited indoor space, many of us need to store our mountain bikes outside. However, outdoor storage can cause issues like rust, moisture buildup, and component damage if not done correctly.
• 1. Use a Quality Bike Cover
A high-quality bike cover is one of the best ways to protect your mountain bike from the elements when stored outside. A good bike cover is made from durable, waterproof, and UV-resistant material to shield your bike from rain, snow, and harmful sun rays.
Look for a cover with ventilation to prevent moisture buildup and corrosion, and ensure it has an adjustable or elastic closure to secure the cover against strong winds.
As a recommendation, the YardStash Bicycle Cover has received high praise based on personal experience and among other satisfied users. This cover is made from heavy-duty, water-resistant materials with air vents and a secure closure system.
• 2. Choose the Right Location
Selecting the proper location for outdoor storage is crucial to protecting your mountain bike from damage. Ideally, choose a spot with a natural shelter, such as under a porch, carport, or wall. This type of shelter will protect your bike from wind, rain, and direct sunlight.
Place your bike on a level surface to avoid putting unnecessary stress on the frame and wheels. Avoid areas prone to flooding, direct sunlight, or exposure to saltwater, as these will accelerate rust and corrosion. Keep your mountain bike away from trees, as tree sap and falling branches can cause damage.
• 3. Use Bike Stands, Racks or Hooks
Storing your mountain bike off the ground is essential to keep it stable and safe and prevent it from falling over. Several outdoor storage options are available, such as bike stands, racks, or hooks that can be mounted to a wall or fence. These storage systems not only protect your bike from potential damage but can also save valuable outdoor space.
I recommend the Delta Cycle Michelangelo Two-Bike Gravity Stand, which is easy to assemble and doesn't require being attached to a wall, making it a suitable option for renters. The stand's rubber bumper also protects the wall it leans against from any bike-related scuffs.
• 4. Secure Your Mountain Bike with a Lock
Safety should not be overlooked when storing your bike outdoors. Unfortunately, bike theft is all too common, so using a reliable lock to secure your mountain bike is essential.
A strong, durable lock will deter potential thieves, but remember to lock your bike to a sturdy, immovable object. Many types of locks are available, including chain locks, cable locks, and U-locks. Each type has its pros and cons, but U-locks are generally considered the most secure.
You may find valuable information on securing your bike on the San Francisco Bicycle Coalition's website, which offers detailed advice on choosing the right lock and proper locking techniques.
• 5. Perform Regular Maintenance and Inspection
Lastly, when storing your mountain bike outside, it's essential to perform regular maintenance and inspections. Outdoor storage exposes your bike to various elements, which can result in wear and tear.
Check your bike periodically for signs of corrosion, particularly on metal parts such as the chain, brake cables, and derailleurs. Lubricate moving parts frequently to prevent rust and ensure smooth operation. Inspect your tires for any damage, and ensure they are correctly inflated.
Taking the time to perform these routine maintenance tasks will not only prolong the life of your mountain bike but will also ensure it is always ready to ride when you are.
In conclusion, properly storing your mountain bike outside involves using a quality bike cover, choosing the right location, utilizing bike stands or hooks, securing it with a lock, and performing regular maintenance. Following these five steps, you can protect your investment while storing it outdoors and keeping it in peak condition for your next ride.
Effective Outdoor Mountain Bike Storage Techniques
Owning a mountain bike can be one of the most rewarding and thrilling experiences, but it can come with its fair share of challenges, especially regarding storage. If you do not have the luxury of storing your mountain bike indoors, keeping it outside might be your only option.
In this case, you must ensure that your bike stays protected from weather conditions and potential theft.
• Choosing the Right Storage Location
The first step in storing your mountain bike outside is to choose the most suitable location. Here are the factors you need to consider:
– Weather Protection
When storing your bike outside, exposure to weather elements such as rain, wind, snow, and sunlight is inevitable. To prevent lasting damage to your bike, consider these weather protection tips:
Look for a covered spot: Search for an area that offers natural protection, such as a canopy or an overhang. It will keep your bike relatively dry and shield it from direct sunlight.
Avoid damp or wet surfaces: Placing your bike on a damp or wet surface can lead to rust and corrosion in the long run. Preferably, store it on a dry and elevated surface.
Avoid salty environments: Protecting your bike from salt corrosion is essential when living near the ocean. Keep your bike as far away from the coastline as possible and rinse it regularly with fresh water.
– Security
Securing your outdoor storage spot is crucial to deter would-be thieves. Outsmart them by following these tips:
Choose a well-lit area: A well-lit area can deter potential thieves, who prefer the cover of darkness.
Hide it from plain sight: Choose a location not easily visible from the street if possible.
Use a quality lock: Invest in a high-quality bike lock, such as a U-lock or a hardened steel chain lock. Lock your bike to a secure object that can't be moved or tampered with easily.
• Preparing Your Mountain Bike for Outdoor Storage
Before storing your bike outside, it is crucial to prepare it properly to withstand the challenges ahead. Follow these steps to ensure your mountain bike stays in top shape while being stored outside:
– Clean Your Bike Thoroughly
It is crucial to clean your bike before storing it, removing dirt, mud, and grime that could lead to corrosion or damage to moving parts. Use a gentle brush, sponge, and soapy water to clean every part of your bike, including the frame, chain, gears, brakes, and suspension. Allow it to dry completely before storing it outside.
– Lubricate Moving Parts
Apply a high-quality bike lubricant to moving parts, such as the chain, derailleur, and brakes, to reduce friction, prevent rust, and ensure smooth operation. This step is especially vital if you live in a humid or salty environment.
– Apply a Protective Wax or Polish
To protect your bike's frame from moisture and ultraviolet rays better, apply a layer of protective wax or polish to your bike's frame. This step is critical for carbon and aluminum bikes, which are more corrosion-resistant than steel bikes.
• Using a Protective Cover
Investing in a bike cover specifically designed for outdoor storage is an excellent way to add a layer of protection to your mountain bike. When choosing a bike cover, consider the following factors:
Waterproof material: Ensure the cover is made of waterproof material to keep your bike dry during rain and snow.
Breathability: A breathable fabric will prevent condensation from forming inside the cover, keeping your bike well-ventilated.
UV protection: Having a cover with UV protection is essential, as direct sunlight can damage your bike's paint and components over time.
Lock access: Some bike covers come with lock access points, allowing you to secure the bike without removing the cover. This feature is a significant advantage when it comes to outdoor storage.
• Storing with a Bike Rack or Stand
A bike rack or stand is a great outdoor mountain bike storage investment. It provides the following benefits:
Organized storage: A bike rack keeps your bike elevated from damp surfaces and stays organized and easily accessible.
Protection of moving parts: Storing your bike off the ground using a stand or rack will prevent damage to the drivetrain or braking system.
Increased security: Some bike racks are designed to allow you to lock your bike securely, decreasing the chances of theft.
In conclusion, storing your mountain bike outside can be challenging, but it is doable with the right preparations and precautions.
By choosing the right location, protecting your bike from the elements, investing in a cover, and using a bike rack or stand, you can store your mountain bike safely outside and keep it in top condition for years.
Tips for storing a mountain bike outside
1. Choose a secure location
2. Install a bike rack or stand
3. Use a high-quality lock
4. Protect it from the elements
5. Regularly clean and maintain the bike
Safe and Secure Outside Bicycle Storage Solutions
Owning a bicycle can bring immense joy and convenience to our lives, but along with it comes the responsibility of finding a suitable place to store it. Leaving the bike outdoors might be the only viable solution for individuals who lack indoor storage space.
However, a few crucial factors to consider when storing your bicycle outside for extended periods include weather protection, theft prevention, and proper care to prolong its life.
• Selecting the Right Location
Finding the perfect spot to store your bicycle outdoors can determine its long-term safety and protection. Consider the following aspects when selecting the most suitable location:
– Accessibility
Choose an accessible location that allows for easy maneuverability and regular maintenance. Monitoring your bicycle from your living space or workplace should also be easy.
– Exposure to Weather
Opt for a location with minimal exposure to direct sunlight, rain, or strong winds. This will help to protect your bicycle from potential weather-related damage.
– Visibility
It is essential to consider the visibility of your storage space to help deter theft. Less visible locations or low-traffic areas can make your bicycle an easy target for thieves.
Remember, the ideal location will depend on your circumstances and preferences, so it is crucial to carefully assess your surroundings and specific requirements when deciding on the best spot for outdoor storage.
• Protecting Your Bicycle from Theft
Theft is a significant concern for any bicycle owner, but there are ways to minimize the risk, even when storing the bike outdoors. Implement the following security measures to keep your bicycle safe and discourage potential thieves:
– Invest in a Good Quality Lock
A robust, durable lock can be the ultimate deterrent for thieves. Opt for high-quality locks such as U-locks, chain, or folding locks that provide optimum security against cutting or breaking tools. Here is a list of some top-rated locks for your reference.
– Use Multiple Locks
Using more than one lock can provide an extra layer of security and make it more challenging for a thief to target your bicycle.
– Secure the Frame and Wheels
Ensure the frame and wheels are locked to a sturdy, immovable object. Quick-release components such as wheels and seats can be replaced with secure, bolt-on alternatives to lower the theft risk.
– Register Your Bicycle
Engrave a unique identifier on your bicycle frame, and register it with a local or national bicycle registration service, such as the National Bike Registry. This will increase the chance of recovery in case of theft.
• Shielding Your Bicycle from Weather
Harsh weather conditions can take a toll on the integrity of your bicycle, so it is essential to provide ample protection against the elements when storing it outdoors. Some effective methods of weather protection include:
– Use a Bicycle Cover
Invest in a good-quality, waterproof bike cover that offers full coverage and secures your bicycle from rain, snow, dirt, and UV rays. It is crucial to ensure proper ventilation under the cover to prevent condensation or mold buildup.
– Elevate Your Bicycle
Raising your bike off the ground can protect it from water or moisture accumulating on the surface. You can use a bike rack or a bike stand to elevate and conveniently store your bicycle.
– Regular Maintenance
Frequent maintenance checks and cleaning can help prolong your bicycle's life when stored outdoors. Ensure that essential components such as the chain, gears, and brakes are well-lubricated, and inspect for any rust or visible damage consistently.
• Conclusion
Safely storing your bicycle outside may require extra care and diligence, but you can effectively shield your precious ride from potential risks by implementing the proper precautions and protective measures.
Remember, selecting the right location, investing in robust security, and providing ample weather protection are the key aspects to ensure your bicycle's long-term safety and performance.
Following the recommendations and tips in this article, outdoor storage can become a viable solution for your bicycle storage predicament.
| Step | Safe and Secure Mountain Bike Storage |
| --- | --- |
| 1 | Choose a secure location with good visibility and foot traffic. |
| 2 | Invest in a high-quality lock, such as a U-lock or heavy-duty chain lock. |
| 3 | Lock your bike to a fixed, immovable object (e.g., bike rack, post, or railing). |
| 4 | Position the lock close to the frame of the bike and around both the wheel and fixed object. |
| 5 | Remove any quick-release accessories, such as lights and saddlebags, to prevent theft. |
| 6 | Cover your bike with a weather-resistant cover to protect it from harsh elements. |
| 7 | Consider investing in additional security measures, such as a bike alarm or GPS tracking device. |
| 8 | Regularly maintain your bike, lubricate moving parts, and inflate tires to ensure longevity. |
Tips for Storing Your Mountain Bike Outdoors
Storing your mountain bike correctly is essential to ensure its longevity and maintain its performance. A well-stored bike will be easier to maintain and provide a better ride experience.
• Assess Your Storage Space and Conditions
Before getting into specific storage methods, the first step is to evaluate your available storage space and environmental conditions. Will you store your bike indoors, outdoors, or in a garage? Consider the humidity levels, temperature variations, and potential external threats, such as rodents and insects.
Indoor storage is optimal, providing better protection against external elements like weather, UV radiation, and pests. However, if you must store your bike outside, it's essential to invest in a durable cover and use specific storage techniques to minimize potential damage.
• Indoor Storage Methods
Next, let's explore various indoor storage methods suitable for your mountain bike. Accessibility, space, and personal preferences may influence your choice. Here are four popular and effective mountain bike storage solutions:
– Wall Mounts
Wall mounts are an excellent way to save floor space, and they come in several designs for different types of bikes. Some models grip the bike frame, while others hold the front or both wheels. Mounts should be installed on a strong wall or a stud, ensuring that they can carry the weight of your bike.
I recommend the front or both wheels gripping wall mounts, as they stress your bike's frame less. Please note that this storage method may not be suitable for heavier bikes or those with carbon frames.
– Ceiling Mounts
Ceiling mounts, like wall mounts, save floor space and keep your bike out of the way. Several pulley systems lift your bike and suspend it from the ceiling by hooking both wheels or the frame. Install ceiling mounts securely into the ceiling joists to avoid accidents.
– Floor Stands
If you prefer not to drill into your walls or ceiling, floor stands are a great alternative. Some floor stands to cradle your bike's tires or frame, while others hold it by the front wheel. Floor stands are portable, and they don't require any permanent installation.
– Bike Racks
Bike racks are an excellent choice to store multiple bikes in one space. There are both wall-mounted and freestanding racks, which accommodate numerous bikes at once. Ensure your rack meets your specific storage needs, including the number of bikes and adequate spacing between them.
• Outdoor Storage Tips
If storing your mountain bike outdoors is your only option, follow these essential tips to minimize potential damage:
Protect your bike from weather and UV radiation with a high-quality, waterproof cover. Select a cover specifically designed for bikes to ensure a proper fit.
Elevate your bike off the ground to protect it from moisture that can damage its components.
Use a lock to secure your bike, which will help to deter theft.
Inspect and maintain your bike regularly, as outdoor storage may accelerate wear and tear.
• Additional Storage Tips
Regardless of your chosen storage method, keep these additional tips in mind to ensure your mountain bike's longevity:
Regularly clean your bike and perform necessary maintenance tasks, such as lubricating the chain and adjusting the brakes.
Inflate the tires to minimize the risk of flats and deformation.
Remove any accessories or electronic components (lights, GPS, etc.) if you are storing your bike for an extended period.
Keep an eye on the humidity levels in your storage area, particularly if you live in a humid climate. High humidity can lead to rust and corrosion.
Remember that proper storage is crucial to keep your mountain bike in good condition so its ready to roll when you hit the trails. Whether you choose wall mounts, ceiling mounts, floor stands, or bike racks, ensure your chosen method can accommodate your particular bike's weight and frame. Take extra precautions if storing your bike outside, as exposure to the elements can accelerate wear and tear.
For more advice on mountain bike care and storage, check out this mountain biking guide from the Federal Highway Administration.
Prevent Rust with Proper Outdoor Bike Storage
Cycling is an excellent way to stay fit and enjoy the outdoors, but storing your bike outside without rusting is often a concern for bike owners. This comprehensive guide will teach you how to protect your bike from rust and corrosion while stored outdoors.
• Choosing the Right Location for Outdoor Bike Storage
Avoid Direct Sunlight: Exposure to direct sunlight can cause the bike's paint to fade, and the heat can damage the tires. Find a shady area or a spot that does not receive direct sunlight for most of the day.
Stay Away from Moisture: Wet conditions are the primary cause of bike rust. Keep your bike away from damp areas or places where water pools, such as near gutters or downspouts.
Avoid High-Traffic Areas: Do not store your bike near busy pedestrian or vehicular areas, as this increases the risk of accidental damage or theft.
Elevation is Key: Store your bike off the ground to avoid contact with water, dirt, and other corrosive elements. A bike storage rack or a secured hook can be a great option.
• Safeguard Your Bike from the Elements
– Use a Bike Cover
A quality bicycle cover can help protect your bike from rain, snow, and other elements that contribute to rust. Look for a cover made from durable, waterproof materials like polyester or nylon. Ensure that it fits snugly around your bike while allowing air circulation to prevent condensation.
Regularly check your bike cover for signs of wear or damage and replace it when necessary.
– Clean and Dry Your Bike Regularly
Thoroughly cleaning and drying your bike before storing it outdoors can help prevent rust. Remove dirt, grime, and moisture from all bike parts, including the chain, gears, and frame.
Use a gentle bike cleaner, a mild soap solution, and a soft brush or cloth to clean the bike. Rinse off the soap and dry the bike thoroughly with a clean towel.
– Lubricate Your Bike's Moving Parts
Lubricating your bike's moving parts, such as the chain, brake and derailleur pivots, and cables, can protect them from rust and corrosion. Apply a high-quality bike-specific lubricant after cleaning and drying your bike; this protects against moisture and reduces corrosion.
Be sure to wipe off any excess lubricant to avoid attracting dirt and grime.
• Secure Your Bike from Theft
An outdoor-stored bike is vulnerable to theft, so investing in a reliable bike lock is essential. A strong, durable lock such as a U-lock or a chain lock can help secure your bike to a fixed object, making it challenging for thieves to steal. Always lock the frame and the wheels to provide maximum security.
Removing or securing accessories, such as lights, saddlebags, or GPS devices, can deter theft. Record your bike's serial number and register it with a local or national bike registry to help recover it if it's ever stolen.
• Additional Tips to Prevent Rusting
Regularly Inspect Your Bike for Signs of Rust: Early detection can help you deal with rust spots before they spread. If you notice any rust, use a fine steel wool pad, sandpaper, or a rust remover to eliminate it, then clean and lubricate the area.
Use Rust Prevention Products: Applying a rust inhibitor, such as a rust prevention spray or wax, can help protect your bike's metal components from corrosion. Follow the product's instructions for proper application and frequency of use.
Perform Regular Maintenance: Keeping your bike in good working condition can help prevent rust formation. A well-maintained bike is less likely to have loose or worn parts that can trap moisture and cause rust.
In conclusion, protecting your bike from rust and corrosion when stored outside requires proper planning and maintenance. Choose a suitable location, cover your bike to shield it from the elements, clean and lubricate it regularly, and invest in a good-quality bike lock to secure it.
Additionally, regularly inspect your bike for signs of rusting and conduct routine maintenance to keep your bike in optimal condition for years.
| Step | Steps to store a bike outside without rusting it |
| --- | --- |
| 1 | Clean your bike regularly, especially after riding in wet or dirty conditions |
| 2 | Apply a layer of rust protection spray to all metal parts of the bike, such as the frame, handlebars, and chains |
| 3 | Lubricate moving parts, like the chain and gears, to prevent rust and keep them working properly |
| 4 | Store your bike in a covered, dry area, like under a patio or awning, to protect it from rain and moisture |
| 5 | Use a high-quality, waterproof bike cover to shield your bike from the elements, including rain, snow, and UV rays |
| 6 | Raise your bike off the ground, if possible, using a durable bike rack or storage system to minimize contact with wet surfaces |