Is Mountain Biking Aerobic Or Anaerobic?
Mountain bikes require solid energy from within to close a gap between you and the rider in front of you or provide a boost while climbing a narrow, steep road. Controlled breathing is necessary as your heart beats 180 bpm while riding.  What is aerobic or anaerobic biking, and how does it help?
Is Mountain Biking Aerobic Or Anaerobic?
Aerobic biking involves controlled breathing with excess oxygen to pump up the body and boost stamina. Through this, the rider can achieve higher speed for a limited time, as it exhausts the muscles quickly. Anaerobic biking involves a zero amount of oxygen. That means the rider holds back his/her breath and uses muscle power to overcome upcoming obstacles. A correct mixture of aerobic and anaerobic biking can create the most amazing experience.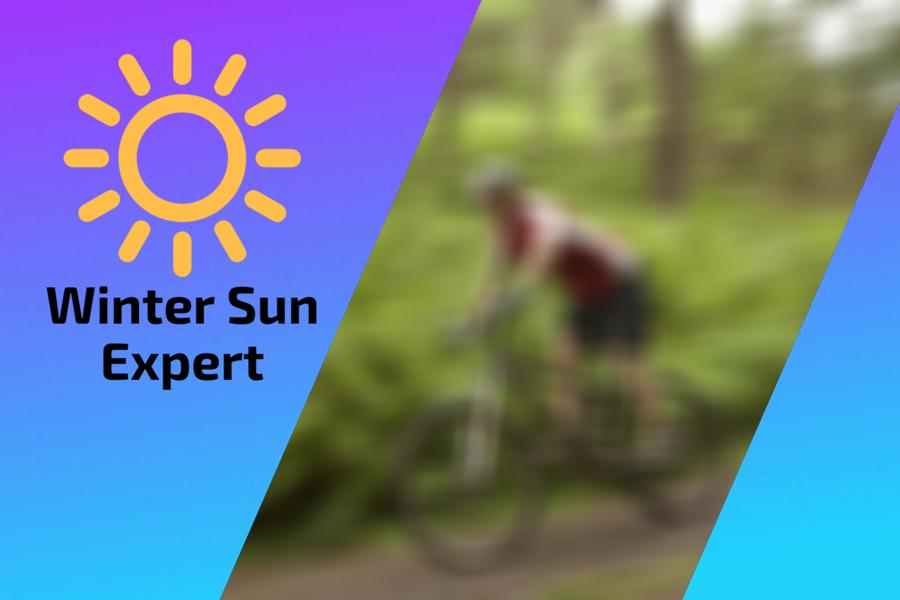 That doesn't answer the question in depth obviously. As a mountain biking enthusiast, I faced many problems of exhaustion and troubled breathing while I took part in competitions. I looked for the best possible mix of aerobic and anaerobic biking and here's detailed information on what I got from my experience.
Physical Qualities Required for Mountain Biking
To know more about aerobic and anaerobic biking, we must first get some ideas on how the body of a mountain biker reacts to certain exercise criteria. For this, we selected some mountain bikers and put them in 4 different categories. Differing from their range of training abilities, the inner physiological change of these bikers was measured according to their power output. Here's the result of the experiment:
| Category of Biker | Maximum Power Output (Percentage) | Stressed Primary Energy Output | Duration of Certain Exercise | Targeted Muscles for Primary Exercise |
| --- | --- | --- | --- | --- |
| 1 | 90-100 | Phosphagen | Generally 3 to 10 seconds | Typically Anaerobic Type II A |
| 2 | 75-90 | Random Glycolysis | More than 10 and less than 20 seconds | Typically Anaerobic Type II B |
| 3 | 30-75 | Random Glycolysis and Oxidative | 10 seconds to 20 minutes | Both Anaerobic and Aerobic Type II B and Type I |
| 4 | 20-35 | Oxidative | More than 20 minutes | Mainly Aerobic Type I |
From the above experiment, we can imagine a bigger picture. The main goal is to switch between aerobic and anaerobic energy efficiently.
There's a time when you need to push harder to cross the rider in front of you. That's the perfect time for an anaerobic sprint. When you just need to keep the pace as it is, aerobic energy is the way to go.
Aerobic and Anaerobic, When and Why?
| Quality | Aerobic | Anaerobic |
| --- | --- | --- |
| Maximum Power Needed | 20% to 70% | 70% to 100% |
| Muscle Usage | Less Intensity for Muscles | More Intensity for Muscles |
| Heart Rate | Lower | Higher |
| Breathing | Controlled and Random | No Breathing |
| Time Limit | Lasts for 1 minute to more than 20 minutes | Lasts for 3 seconds to 10 seconds |
| Wears Out | Lung Capacity | Leg Muscles |
Anaerobic Energy Flow
As you can see from the given data, an anaerobic sprint, which takes more than 90% of your maximum power output, generally lasts a little over 3 seconds. It just gives you the push you need at the correct time. But, with that single push, you can even burn out your whole muscle power for some time. It lets you push your boundaries to the limit.
On the 6th stage of the infamous Tour de France (2012), Greg Henderson provided a remarkable display of anaerobic cycling discipline. He pushed his maximum power output to more than 1100 watts at the race's last 2 to 5 seconds. As a result of this, his teammate Greipel got the chance to win the title.
In those 2 to 5 minutes, Henderson held back his breath and pushed his leg muscles to produce such a tremendous amount of power in a flash. Knowing his muscles will tire out completely after that. He chose the last few seconds to perform a Type II-A Anaerobic stunt.
Aerobic Energy Flow
Aerobic energy involves complete control over your breathing. You need to keep your heart rate at an average value to save your muscles for the final hours of the race or track. A Type I aerobic exercise can take up mostly 35% of your power output and give you enough stamina to ride for more than 20 minutes straight. Your heart won't feel like it's running out of your chest during the ride.
A typical aerobic run is essential around the middle of a race or track. Suppose you're on a 1-hour track. To get the best efficiency, you would need to perform an anaerobic stunt in the first minute or two. After that, you need to save your energy and stamina for a long time.
For the time being, you need to ride at a constant speed with perfectly controlled breathing. Run for 15-20 minutes and give yourself a push with an anaerobic stunt whenever you need to.
Build Your Mountain Biking Endurance
For a longer biking capability, you need to train harder. If you want more endurance, you would need to learn how to switch efficiently between anaerobic and aerobic energy flow while pushing your whole body to the limit. Practice makes a man perfect, and here are the best training tips to build your mountain biking endurance:
● Warm-Up Session
Give yourself a nice warm-up before every training session. Personally, if I get into a hard ride straight away, I won't be able to hold my breath or body for much longer. That's why I try to ride for 5 to 10 minutes before I start to train for the day.
This warm-up session is not only good for your muscles, but it also makes you mentally prepared for the upcoming training schedule.
● Maintain Average Heart Rate
While it may seem pretty tempting to go at your highest level too soon, try and maintain your average heart rate throughout the first few minutes of your training. It could be climbing a steep mountain road or even a narrow bushy road.
Don't start at your highest speed. Start with a lower speed and keep your heart rate at an average amount throughout the whole climb.
● Change Your Natural Cadence
Try bringing some change to your cadence instead of using your natural cadence. Typically, at the end of each run, I love to push my boundaries if I have any energy left. I love to charge my full strength forward for 10 to 15 seconds before finishing the training.
It gets my muscles more active and my heart burning like a stove. But it's completely worth it to get out of your usual cadence and run at a different rhythm than your body is used to. We'll talk more about cadence later.
● Try New Training Sessions
If you're used to 2 to 3 hours of rides each day, get out of your habit once per week. Go for cross-country rides and take on new challenges. Try to aim for 6 to 7 hours of rides and try to stop for breath from time to time. The mission is to increase stamina while keeping your muscles fed enough so they don't get contraptions.
Try to engage in less intense training programs for a while and focus on a longer time.
● Take On Challenges
Challenge yourself in every way possible. There are sometimes uphill tracks that are too steep. We don't usually ride on these tracks but walk with our bikes. But, every once in a while, try to break your barriers and take on the challenge of riding that track. It will surely tire your legs and burn your lungs.
But it's worth it as it will introduce your muscles and whole body to complex situations and help you adapt to these situations in their own way.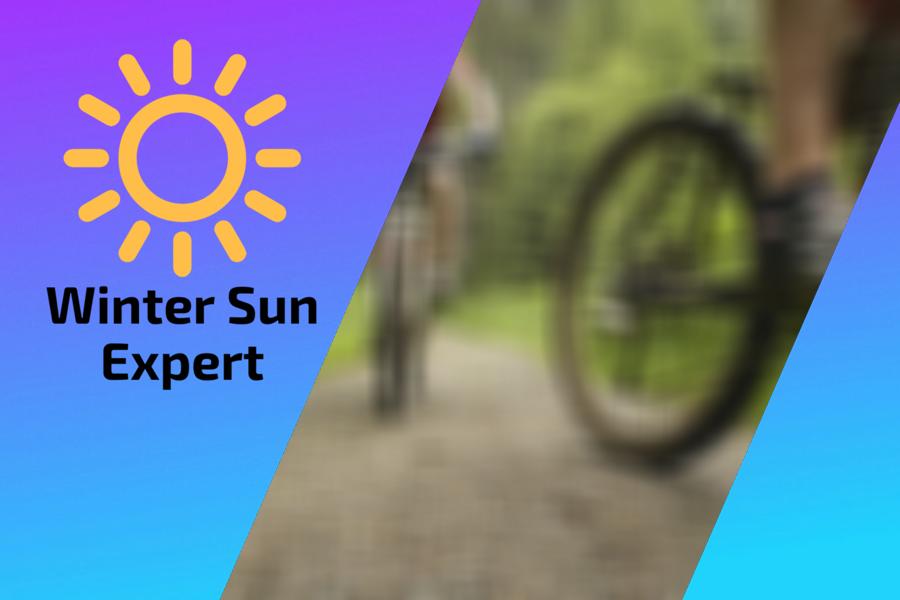 ● Keep Track of Time
Maintain a solid time frame for each training period. For instance, if you're climbing a steep uphill track as training, try to set a stopwatch and time yourself very carefully. Try to control your breathing and perform the task faster each time.
Don't put your complete effort into a single ride. Rather, try to increase your efficiency over time by updating the time frame with each ride.
● Take Breaks Before Repeating
Don't forget to repeat a session and take short breaks. If you have a 1-minute climb and it seems like a good challenge to you, try to repeat it a minimum of 5 times with more than 2 minutes break after each climb. If you don't give your body the break it needs, you won't get to use it for much longer.
As a result, your body will tire out sooner, and you will need much greater time to recover from a typical training session.
● Distribute Time Over Whole Week
Burning up all your energy in one day with an intense training schedule may seem fit, but it's not actually worth it. You will need some days to recover from that, and after the recovery, you would again have to get your body ready from scratch. Instead, try to maintain regularity in your training.
Riding for 2 hours every day is far better than riding for 8 hours in one day.
Stretch Your Body After a Ride
Remember to stretch your muscles after each riding session. Stretching your body can prepare it for the next ride without delay. Stretch your whole body for more than 5 minutes before you switch between different exercises. Try to focus on your joints and breathing capacity.
Cadence in Mountain Biking
When it comes to efficient mountain bike racing, cadence plays the most important role. Cadence is typically called the pedaling rate by mountain bikers. But it's not as simple as that. It usually depicts the rate of the rotation of the pedal, which is proportional to the speed gained at the wheels.
On top of that, it is measured by differentiating the rate of rotation at the crank vs. the rate of rotation at the wheel.
But, many factors affect the cadence during a race, and it's very complicated. The rider must switch between gears effectively while watching for aerobic and anaerobic sprint style differences. There are different cadence outputs at different sprint styles, and mostly, we need to switch between them efficiently to get the most out of it.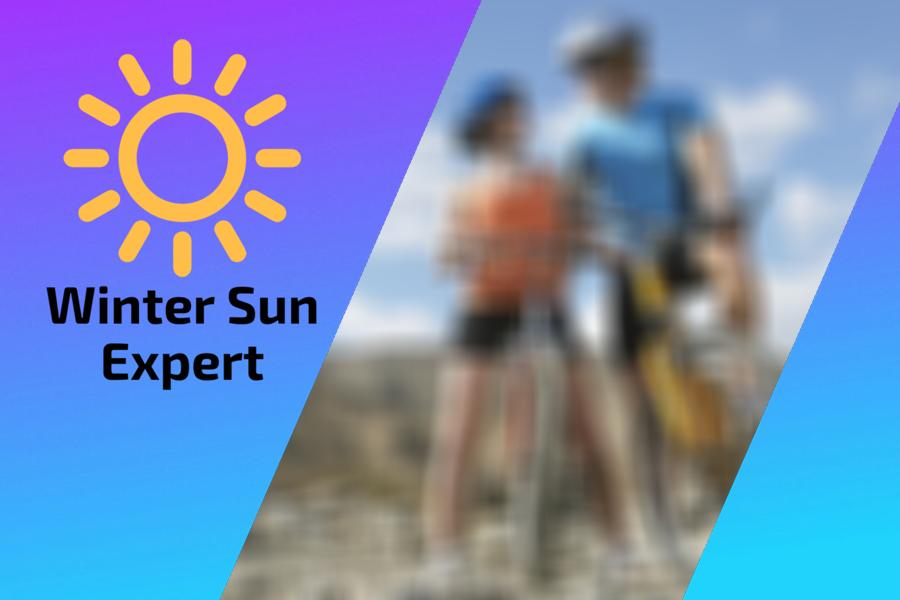 Cadence Ranges for Different Tracks
As I've mentioned earlier, you need different cadence strategies for different tracks. Using a high cadence on a long steep ride can make your muscles sore and unable to continue riding. Here's some info on different cadence ranges for different types of tracks.
● Low Cadence Ranges
While climbing long steep tracks, you need to keep a low cadence when you just run out of gears to use. In those times, rotating the pedal constantly at a lower amount will save your muscle power to ride for a longer period of time without wearing them out. Though you will get less speed, it's totally worth it.
● Medium Cadence Ranges
Medium cadence ranges are a must to ride efficiently on rubble or dirt-induced surfaces. If you come across any rocky surface, you may find yourself pounding on your pedals to keep the balance at a higher speed.
But, instead of giving you better balance, the higher cadence increases the chances of falling off your bike. Riding at a moderate cadence can provide smooth transitions on these rocky or dirt roads.
● High Cadence Ranges
High cadence is important at the most intricate and difficult times. Like, when you're behind a biker or accelerating towards a solid obstacle, or running through a tough corner. You need to calm your breathing and put extra effort into your leg muscles at these places.
The high amount of rotation provides a smooth transition to a higher speed but exhausts your muscles.
Three Cadence Workout Manual
To maximize your body power, train your muscles and lungs for better cadence efficiency. Trying out different training programs can help bring more variation to your everyday workout sessions and clear your views over tough situations.
There are mostly two styles of cadence workout practices: 1. Seated Cadence and 2. Standing Cadence. Here's my favorite 3 cadence workout manual that can get your body ready for the perfect racing experience:
● Tempo and Gears
To start this workout session, get yourself ready by stretching your muscles first. Perform a normal 5 to 10 minutes ride first before following the next step. When your body is ready, choose a steep climb of 30 minutes long.
Start riding at a pedal speed of 50 to nearly 70 rpm and keep it at an average amount while sticking to your seat properly.
Remember to take off from your seat every five minutes and drop the amount of cadence from 50 to 30 or 40. This will provide enough time to freshen up your leg muscles while keeping the tempo at an average amount.
Ride at a selected gear the whole time. You will feel some relief in your leg muscles and your back. Continue to do this over a selected amount of time, and don't tire yourself out in one day. Try to perform this workout at least once every day.
● Speed Up and Down
Riding at different speed variations is the best cadence workout to get your body pumped up. Choose a flat track for this one and get your muscles ready. Choose a light and easy gear to start, and over a period of 30 seconds, increase your pedal speed smoothly and slowly.
Speed up to the maximum speed possible by you. But don't try to hold it. After you've reached your limit, gently let your legs relax. Let your cadence run to the lowest value slowly. Repeat from the top when you're at your lowest speed.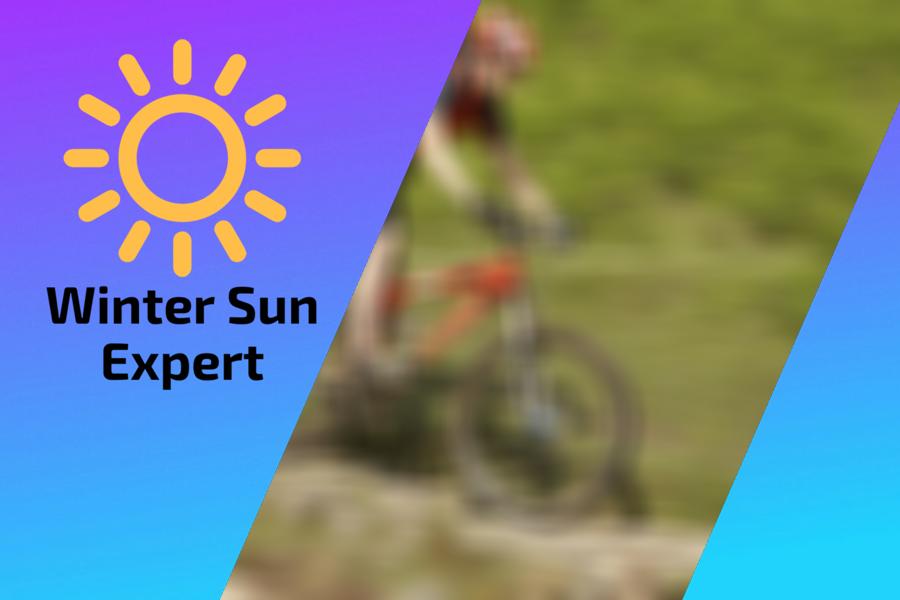 This will make your muscles more familiar with random speed variations. As a result of this training, your body will react better while cutting in line within seconds of turning on a very narrow road.
Again, this is not applicable to rough surfaces, as random speed variation may interfere with your balance heavily. Try to learn something new from each run and challenge your limits.
● Forced Uphill Acceleration
On a gentle uphill track, slow down your speed to 3 miles per hour and lower your cadence to 35 to 40 rpm. Right after that, don't shift your gears, and try to achieve your highest cadence by pedaling at your maximum output.
The maximum cadence can be reached in around 5 seconds, and you need to hold it for 2 more minutes. After that, slow down and let your legs rest for nearly 10 seconds before starting from the top again.
Shift between gears and adjust it according to your climbing needs. Take a rest of 2 to 3 minutes after you repeat this each time. Use this drill to keep your muscles burning and heart pounding at the correct amount and at the right time. Remember, you need a suitable uphill track to perform this training session.
Aerobic vs Anaerobic: Mountain Biking's Energy Systems
Mountain biking, a popular outdoor activity many enjoy, provides a unique blend of physical and mental challenges. One question that often arises among mountain bikers and fitness enthusiasts alike is whether the activity is predominantly aerobic or anaerobic exercise.
To answer this question, it is important first to understand the basics of aerobic and anaerobic exercise and how they relate to mountain biking.
• Understanding Aerobic and Anaerobic Exercise
– Aerobic Exercise
Aerobic exercise is an activity that primarily uses oxygen to generate energy. During aerobic exercise, the cardiovascular system (heart and blood vessels) and respiratory system (lungs) work together to provide the muscles with a continuous supply of oxygen and nutrients.
Aerobic activities typically involve continuous, rhythmic movement of large muscle groups, including jogging, swimming, and cycling.
Aerobic exercises tend to be performed at a moderate intensity and can be maintained for prolonged periods. These activities offer several health benefits, such as improved cardiovascular endurance, increased lung capacity, and better overall physical fitness.
– Anaerobic Exercise
In contrast, anaerobic exercise involves activities that are performed at a high intensity and can only be maintained for a short duration.
During anaerobic activities, the body's demand for oxygen exceeds the available supply, and the energy required for the activity is generated primarily through anaerobic metabolism (without oxygen). The muscle cells rely on stored energy sources, such as glucose and glycogen, to produce the required energy.
Examples of anaerobic activities include sprinting, weightlifting, and high-intensity interval training (HIIT). These activities help improve muscle strength, power, and overall body composition.
• Mountain Biking: A Combination of Aerobic and Anaerobic Exercise
Mountain biking is a versatile activity that incorporates a variety of terrains, gradients, and technical features, resulting in a unique blend of both aerobic and anaerobic exercise.
The particular emphasis on aerobic or anaerobic components in mountain biking largely depends on the specific type of riding and the individual rider's preferences and abilities.
– Aerobic Aspects of Mountain Biking
During long rides on relatively flat terrain, mountain biking can be considered predominantly aerobic. These types of rides require the rider to maintain a consistent pace and intensity, allowing the cardiovascular and respiratory systems to provide the necessary oxygen for sustained efforts.
In addition, during rides on more challenging terrain with steep climbs and longer descents, the aerobic system is primarily responsible for providing the energy required to power the rider up the climbs.
Developing strong aerobic fitness is essential for mountain bikers who participate in endurance events or enjoy long rides on a regular basis.
– Anaerobic Aspects of Mountain Biking
Anaerobic components are also evident during mountain biking, especially in specific situations or types of riding. For example, during short, intense bursts of power, such as sprinting up a steep hill or accelerating quickly to navigate a challenging technical feature, the anaerobic system comes into play.
Downhill mountain biking, which involves rapid descents and requires short bursts of power and speed, also predominantly relies on anaerobic energy systems. In these situations, strong anaerobic fitness is crucial for optimal performance and the ability to handle the physical demands of the activity.
• Recommendations for Mountain Bikers
Based on the unique blend of aerobic and anaerobic components in mountain biking, riders need to develop both aspects of their fitness. Here are some recommendations to optimize your training:
Build a strong aerobic base: Incorporate regular rides at a moderate intensity to increase your cardiovascular endurance and overall fitness. Include long, steady climbs to target your aerobic system specifically.
Integrate high-intensity interval training (HIIT): Incorporate short, intense efforts during your rides, such as hill sprints or interval training sessions, to target the anaerobic system and develop power and strength.
Combine cross-training activities: Include other aerobic and anaerobic activities in your training routine, such as running, swimming, or weightlifting, to improve your overall fitness and reduce the risk of injury.
Utilize periodization: Divide your training year into different phases, with specific focuses on aerobic and anaerobic fitness at different times. This approach helps ensure overall balance and optimal performance throughout the season.
Listen to your body: Pay attention to how your body responds to different types of training, and adjust your routine accordingly. Balance hard efforts with adequate recovery and rest to avoid overtraining and injury.
For more information on mountain biking and exercise physiology, visit the American College of Sports Medicine's resources.
• Conclusion
Mountain biking is a unique and versatile activity that offers a blend of both aerobic and anaerobic exercise. The specific emphasis on aerobic or anaerobic components depends on the type of riding, terrain, and individual rider preferences and abilities.
As a result, mountain bikers should aim to develop both aspects of their fitness through a combination of targeted training, cross-training activities, and proper periodization for optimal performance and enjoyment.
Exploring MTB: Aerobic and Anaerobic Elements
Mountain biking, often referred to as MTB, is an exciting and diverse sport. As riders traverse various terrains and face differing levels of intensity, the question arises: is MTB predominantly an anaerobic or aerobic workout? In this article, we will explore the factors that determine whether an MTB workout falls under the anaerobic or aerobic category.
• Understanding the Difference between Anaerobic and Aerobic Exercise
Before diving into the specifics of MTB, it's important to understand the basic differences between anaerobic and aerobic exercise.
Anaerobic exercise primarily involves short bursts of intense activity, typically lasting for seconds or a few minutes. During anaerobic workouts, the body's demand for oxygen exceeds its supply, leading to an oxygen deficit.
This type of exercise relies on energy stored in the muscles for fuel rather than oxygen. Common examples of anaerobic exercise include sprinting, weightlifting, and high-intensity interval training.
On the other hand, aerobic exercise consists of longer periods of moderate-intensity activity that increase the heart rate while maintaining a continuous supply of oxygen to the working muscles. Some examples of aerobic exercise include jogging, swimming, and cycling.
– Factors Influencing MTB's Anaerobic and Aerobic Components
Several factors impact whether a mountain biking workout will lean more toward anaerobic or aerobic activity. These include the type of trail, the rider's skill level, and their fitness level.
Trail Types and Difficulty
The type of trail a rider chooses will significantly impact the workout's aerobic and anaerobic components. For instance, smoother and less technical trails with gradual climbs and descents allow for a more consistent effort level, making it more likely that the workout will be largely aerobic.
On the other hand, trails that are more technical in nature, with challenging features like rock gardens or steep, punchy climbs, will require short bursts of intense effort. In these cases, the MTB workouts will have more significant anaerobic components.
– Rider Skill Level
A rider's skill level will also affect an MTB workout's anaerobic and aerobic balance. Less experienced riders may find that navigating technical sections requires more physical exertion, leading to a higher anaerobic contribution. Conversely, experienced riders may use their skills to traverse even challenging terrain efficiently, thus maintaining a more aerobic workout.
Fitness Level
Mountain bikers with a high fitness level may be better equipped to manage and recover from the intense efforts required on challenging trails. As a result, these riders may experience a more balanced mix of anaerobic and aerobic components during their rides, while less fit riders may struggle to recover and rely more heavily on anaerobic energy sources.
– MTB Racing: Cross Country vs. Downhill
Mountain bike racing can also provide insights into the anaerobic vs. aerobic debate, as the variety of race types highlights the diverse range of MTB workouts.
Cross Country (XC) Racing involves racing on a looped course made up of varying terrain, including climbs, descents, and technical elements. The effort required in XC racing is prolonged, with races typically lasting 1.5-2 hours. As a result of the sustained effort, XC races are generally more aerobic in nature.
On the other hand, Downhill (DH) Racing is all about speed on challenging and often technical descents. Races are short and intense, typically lasting 3-5 minutes, placing a high demand on the anaerobic energy system.
• Balancing Anaerobic and Aerobic Training for MTB
Given that MTB rides can include both anaerobic and aerobic components, it's crucial to incorporate both forms of training into your workout regimen. A balanced approach will improve your overall fitness and make you a more well-rounded rider who can tackle a wide range of trail types and conditions.
– Aerobic Training Recommendations
To improve aerobic fitness, aim to include regular low-intensity, longer-duration rides in your training plan. This will help build your cardiovascular endurance and promote recovery between higher-intensity workouts.
Additionally, aerobic training can be performed on a road or stationary bike and through other forms of cardiovascular exercise like running or swimming.
– Anaerobic Training Recommendations
Incorporating interval training sessions into your routine will help improve your anaerobic fitness. These sessions can be done on the mountain bike, targeting hill repeats or technical sections on the trail for short, intense efforts.
Alternatively, consider high-intensity interval training (HIIT) workouts in a gym setting or on a stationary bike.
• Conclusion
Ultimately, mountain biking offers diverse workout options that can encompass both anaerobic and aerobic elements. Understanding the distinctions between the two and adapting your training program accordingly can help you maximize your bike performance and confidently tackle any trail.
For more insights and guidance on designing a balanced MTB training program, consider consulting reputable resources, such as the American College of Sports Medicine's guidelines on exercise prescription, or reaching out to a certified cycling coach.
Uncovering Mountain Biking's Key Energy Systems
Mountain biking is an excellent sport that tests one's endurance, strength, and agility. It involves cycling on off-road terrains, uphill climbs, and challenging descents. To excel in this sport, mountain bikers need to understand the primary energy systems utilized in mountain biking.
This will ensure optimum performance and aid in designing effective training regimens. The three primary energy systems used in mountain biking are the aerobic, anaerobic, and ATP-CP systems.
• Aerobic System
– Overview
The aerobic system, also known as the oxidative system, is the primary energy system for prolonged endurance activities. This system requires oxygen to function and utilizes fats, carbohydrates, and proteins to produce energy (in the form of ATP) for the working muscles.
– Role in Mountain Biking
During mountain biking, the aerobic energy system plays a significant role in providing energy, especially during long rides and uphill climbs. For instance, when cycling at a moderate intensity, the aerobic system can supply up to 90% of the required energy. This system is crucial for activities lasting longer than 3 minutes.
– Recommendations for Training
To enhance the efficiency of the aerobic system, mountain bikers must engage in regular endurance training sessions. This includes low to moderate-intensity rides lasting for more extended periods.
Long Steady Rides: These are low-intensity rides that focus on building aerobic endurance. Bikers should aim for 1-3 hours of continuous cycling at a comfortable heart rate. This will help improve the mitochondrial function within the muscles, enhancing the aerobic system's efficiency.
Tempo Rides: Tempo rides involve cycling at a moderate intensity for extended periods. This helps boost the lactate threshold, which is the point at which the body starts producing lactic acid at a higher rate than it can be removed. Increasing this threshold will enable the biker to maintain a faster pace for an extended period without succumbing to fatigue.
• Anaerobic System
– Overview
The anaerobic system predominantly supplies energy for short, high-intensity activities that last no more than 90 seconds. This system functions without the need for oxygen and primarily utilizes glucose to produce ATP.
– Role in Mountain Biking
In mountain biking, the anaerobic system comes into play mainly during high-intensity bursts, such as sprints, short climbs, and rapid accelerations. The anaerobic system is crucial for short bursts of power, which can prove vital in mountain biking races where quick accelerations can make the difference in attaining a lead.
– Recommendations for Training
To improve the anaerobic system's efficiency, mountain bikers must engage in high-intensity interval training (HIIT) workouts. Here are some examples:
Tabata Intervals: This HIIT workout involves performing 20 seconds of intense effort, followed by 10 seconds of rest, repeated for a total of 8 cycles. This workout immensely benefits the anaerobic system, as it calls for maximum effort during short bursts.
Hill Repeats: These sessions involve cycling uphill at maximum intensity for a short duration (typically 30 to 90 seconds) and then descending at a relaxed pace for recovery. This helps enhance the anaerobic system's efficiency and builds power for tackling steep climbs.
• ATP-CP System
– Overview
The ATP-CP (adenosine triphosphate-creatine phosphate) system, also known as the phosphagen system, provides energy for sudden, high-intensity activities that last for 10 seconds or less. This system does not require oxygen and uses stored ATP and creatine phosphate (CP) to resynthesize ATP rapidly.
– Role in Mountain Biking
In mountain biking, the ATP-CP system provides energy for quick, explosive movements such as sprint starts, rapid accelerations, or short technical descents. While its involvement isn't prolonged, it is crucial in providing an initial burst of energy for sudden, high-intensity efforts.
– Recommendations for Training
To maximize the ATP-CP system's capabilities, mountain bikers must engage in short, high-intensity workouts such as:
Sprint Intervals: These workouts involve short bursts of sprinting (lasting around 6 to 10 seconds) with complete recovery between each sprint. This helps improve the ATP-CP system's efficiency to provide rapid energy during intense efforts.
Plyometrics: Plyometric exercises like box jumps or depth jumps can help enhance the power, strength, and efficiency of the ATP-CP system. Make sure to perform these exercises with proper form and guidance to avoid injury.
In conclusion, understanding and training the aerobic, anaerobic, and ATP-CP energy systems are vital for mountain bikers to achieve optimum performance in various terrains and challenges.
Incorporating specific workouts targeting each system into one's training will ultimately improve the bike's strength, endurance, and power.
For further information on energy systems and their role in sports, I recommend visiting the American College of Sports Medicine website, which provides essential resources and scientific information on exercise science and sports medicine.
Evaluating Aerobic and Anaerobic Aspects of Biking
Cycling is a popular activity that millions of people engage in for various reasons, such as fitness, recreation, or transportation. However, a question often arises whether cycling is aerobic or anaerobic.
• Understanding Aerobic Exercise
Aerobic means "with oxygen," and aerobic exercise refers to physical activities that use oxygen as the primary energy source. These exercises are typically low to moderate in intensity and performed for extended periods. Some examples of aerobic exercise include brisk walking, jogging, swimming, and dancing.
– Benefits of Aerobic Exercise
Aerobic exercise offers numerous benefits, including:
Improved cardiovascular health
Enhanced lung capacity
Lower blood pressure
Weight management
Reduced risk of chronic diseases
Improved mood and mental well-being
Individuals can achieve optimal health and well-being by engaging in regular aerobic exercise.
• Understanding Anaerobic Exercise
Anaerobic means "without oxygen," and anaerobic exercises are high-intensity activities that rely on energy sources other than oxygen. In these exercises, the demand for oxygen exceeds the body's ability to supply it. Examples of anaerobic exercises include sprinting, weightlifting, and plyometrics.
– Benefits of Anaerobic Exercise
Anaerobic exercise offers various health benefits, such as:
Increased muscle strength and power
Enhanced bone density
Improved metabolism
Boosted athletic performance
Greater tolerance to fatigue
Through anaerobic exercises, individuals can achieve a well-rounded fitness routine and support overall health and well-being.
• Factors Affecting the Aerobic or Anaerobic Nature of Cycling
Cycling can be both aerobic and anaerobic, depending on certain factors. These factors include:
Intensity level: Cycling at a low to moderate pace for an extended period makes it an aerobic activity. However, it becomes an anaerobic exercise when you cycle at a high intensity for short bouts.
Duration of the activity: If you cycle for a prolonged period (over 2 minutes), your body relies primarily on aerobic energy sources. Conversely, if your ride lasts less than 2 minutes, it may shift more towards anaerobic energy sources.
Fitness level: A well-conditioned athlete may cycle at a higher intensity and maintain aerobic energy production due to their increased ability to deliver and utilize oxygen.
Terrain: The inclines, declines, and obstacles encountered along a bike route can require differing levels of intensity; challenging terrains like steep uphills may necessitate more anaerobic energy sources.
Based on these factors, we can say that cycling can range from aerobic to anaerobic, depending on the circumstances.
• Recommendations for a Balanced Cycling Routine
To reap maximum benefits from cycling, engaging in a mix of aerobic and anaerobic activities is advisable. Here's what I recommend:
Incorporate Interval Training: This involves alternating between high-intensity and low-intensity cycling, allowing you to engage both aerobic and anaerobic energy systems. This type of training can boost endurance, increase overall fitness, and make you a better cyclist.
Utilize Hills and Varied Terrains: Integrating varied terrain in your cycling route provides natural intervals and engages both aerobic and anaerobic energy systems. For example, you can tackle steep hills to overcome anaerobic energy sources and test your endurance.
Ride at a Steady Pace for Endurance: Schedule longer rides to improve cardiovascular endurance and increase aerobic capacity. A good rule of thumb is to aim for 30 minutes of continuous cycling at a moderate pace, gradually increasing as you become more fit.
• Conclusion
In summary, cycling is both an aerobic and anaerobic exercise, depending on factors like intensity, duration, and terrain. Riders should strive to incorporate a mix of both aerobic and anaerobic activities in their cycling routine to achieve optimal fitness and health benefits.
To learn more about cycling and its impacts on your health, visit the American Heart Association website.
Mountain Biking: Identifying its Exercise Category
Mountain biking is an exhilarating and adventurous form of exercise that offers a myriad of benefits for both our physical and mental well-being.
• Types of Mountain Biking: Picking Your Riding Style
Mountain biking can be categorized into several disciplines, each offering unique challenges and excitement. Here is a brief overview of the most popular mountain biking styles:
Cross Country (XC) – This is the most common form of mountain biking, characterized by long rides across varied trails and terrains. It focuses on endurance, climbing, and speed. XC generally involves competitive racing and is perfect for riders who enjoy pushing their physical limits.
Trail Riding – Trail riding is the most recreational type of mountain biking, involving non-competitive rides on single-track trails. The focus is on enjoying the outdoors and challenging oneself on natural obstacles such as roots and rocks.
Enduro/All-Mountain (AM) – This fast-paced discipline combines aspects of cross-country and downhill riding. Riders navigate through timed downhill sections and untimed uphill segments, making it essential to have a well-rounded skill set.
Downhill (DH) – Downhill mountain biking focuses purely on descending steep terrains as quickly as possible. Riders often use full-suspension bikes with heavy-duty components to withstand the rigors of the sport. It demands technical skills, strength, and fearlessness.
Freeride – Freeride is similar to downhill but emphasizes style and performing tricks more. Riders tackle challenging terrains, including jumps, drops, and artificial features, making it an incredibly entertaining and creative discipline.
• Geared Up: Essential Mountain Biking Equipment
For a safe and enjoyable mountain biking experience, having the proper gear is crucial. Here's a list of essential equipment every mountain biker should have:
Helmet – A quality and properly fitted helmet is vital in protecting your head in case of falls or accidents.
Gloves – Gloves provide additional grip on the handlebars, protect your hands from abrasions and offer cushioning.
Mountain Bike Shoes – Specially designed mountain bike shoes offer enhanced traction, increased power transfer, and durability. They are available in both flat and clipless pedal varieties.
Bike Shorts – Mountain bike-specific shorts often have a padded chamois lining for increased comfort and protection during long rides.
Hydration Pack – Staying hydrated during your ride is essential. A hydration pack allows for easy, hands-free access to water.
Repair Kit – A basic repair kit containing a multi-tool, tire levers, spare tube, and pump can help you handle common trail-side repairs.
Eyewear – Quality sunglasses or goggles protect your eyes from dust, debris, and harmful UV rays.
Appropriate Clothing – Wearing moisture-wicking and breathable clothing ensures that you stay comfortable on your ride.
Bike Lights – Even if you don't plan to ride at night, having lights can improve your visibility and safety on the trails.
• Choosing the Right Mountain Bike for You
Selecting the perfect mountain bike depends on your personal preferences, budget, and intended riding style. Here are some key factors to consider when choosing a mountain bike:
Frame Material – Aluminum alloy is the most common frame material and offers a good balance of weight, strength, and affordability. Carbon fiber is lighter and stiffer, albeit more expensive. Steel is strong and has a natural, smooth ride quality but is heavier than aluminum and carbon fiber.
Wheel Size – The three most common wheel sizes in mountain biking are 26-inch, 27.5-inch (650b), and 29-inch (29er). The larger wheels roll over obstacles more easily and provide better traction, while smaller wheels are lighter and offer quicker acceleration.
Suspension – Mountain bikes can have no suspension (rigid), front suspension (hardtail), or full suspension (front and rear). The latter provides better control and comfort on rough terrains, while rigid and hardtail bikes are typically lighter and more efficient.
Gearing – The number of gears on a mountain bike can vary greatly, so it's essential to consider the type of terrain you'll be riding on. More gears provide a wider range of options for easier climbing and efficient pedaling.
Brakes – Mountain bikes generally have two types of brakes: hydraulic disc brakes and mechanical disc brakes. Hydraulic disc brakes offer stronger, more consistent braking performance, even in wet or muddy conditions.
• The Benefits of Mountain Biking
Aside from the thrill and adventure, mountain biking brings numerous health benefits. Here are some reasons why it's a fantastic exercise option:
Cardiovascular Fitness – Mountain biking gets your heart pumping and effectively improves aerobic fitness.
Strength and Endurance – Climbing hills, navigating technical descents, and maneuvering through obstacles all help to build muscular strength and endurance, particularly in the lower body and core.
Improved Balance and Coordination – The dynamic nature of mountain biking requires balance, which in turn helps improve overall coordination and body awareness.
Reduced Stress – Mountain biking allows you to connect with nature, escape the hustle and bustle of daily life, and acts as a form of active meditation, reducing stress levels.
Weight Management – The high calorie-burning potential of mountain biking helps with weight management and promotes overall healthier living.
In conclusion, mountain biking is a versatile and compelling form of exercise, sure to provide boundless excitement and long-lasting health benefits.
Whether you're a competitive racer or a casual weekend rider, mountain biking presents an opportunity to challenge yourself, connect with nature, and enjoy the great outdoors.