How To Charge An Electric Mountain Bike During Your Trip
Electric mountain bikes come with a lot of fun and speed. But do not expect the fun to last long if the battery dies. No need to panic, though, because you can always recharge the bike to boost your battery to conquer some extra miles.
Charging an electric mountain bike is quite straightforward, especially if you know a thing or two you can do to increase the battery's lifespan. The following tips should help you do just that to enhance the performance and efficiency of your E-bike. New electric bikes usually come with a full charge while on "hibernate" mode. You should confirm with your dealer if that is the case or if you must charge it before your first trip.
How To Charge An Electric Mountain Bike During Your Trip?
Charging your Electric Mountain Bike during your trip can be done in several ways:
Find a charging station
Carry a spare battery with you
Use a quick charger
Charge your battery using a car battery
Use a portable battery with a Solar panel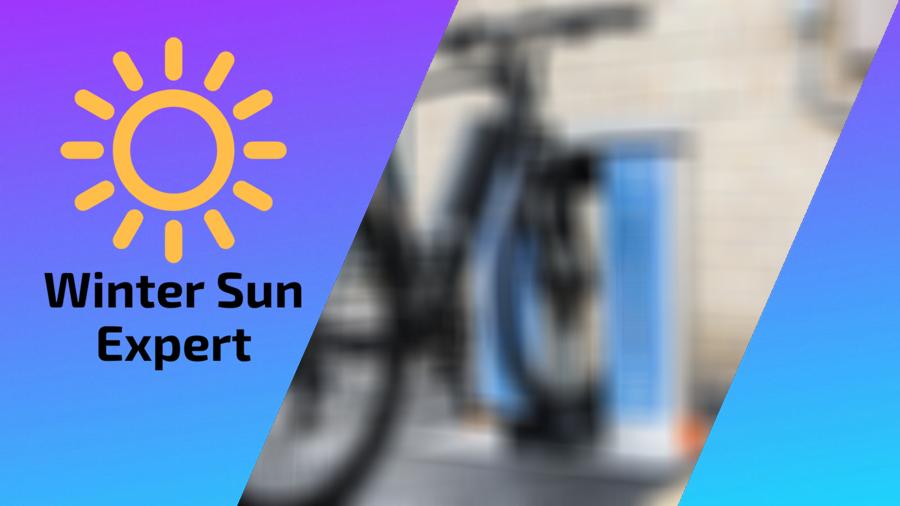 You should press the energy level check button to determine if the battery pack is hibernated. If the LEDs of the battery pack fail to light, it is in hibernation. To get it out of that mode, you should plug a charger (connected to a power outlet) into the battery pack and then plug it out. At this point, the LED will light up if you push the energy level check button. The battery will be ready for use and will not return to hibernation.
When charging the battery, avoid any extreme temperature range. For instance, any temperature below 0 degrees Celsius and above 40 degrees Celsius can shorten the battery's life span due to insufficient charging.
As the battery is charging, expect to see a continuous red light from the LEDs of your charger. At the same time, the LEDs of the battery pack will either glow red to indicate the charge level or blink red to show that charging is underway. And when the charging is complete, the charge turns green while the LEDs on the battery pack go off.
Charging an electric mountain bike
There are many ways of charging an E-bike. All the methods depend on the type of motor or the battery pack. Some brands are made to self-charge during pedaling, while others must be disconnected and attached to a plug-in. Take a look at some of the alternatives below.
Charging an e-bike at home
Many factors should be considered when charging an electric bike this way to ensure that the battery's life span is extended. In most cases, the E-bike will come with a battery pack with all accessories related to the battery.
A bay where you can slot in chargers connecting the battery to the bikes is also included in the package. The bay's location varies but is mostly placed at the center or near the rear wheel.
A charger and a power supply with slots for two cables that are connected to the power outlet on one end and the electric mountain bike battery on the other end are likely to come inside the package. The cable looks like the one that is connected to Xbox One.
You need to use the official charger from the motor manufacturer for efficiency and improved performance. In some cases, other engines are compatible with other chargers, but you must confirm with your dealer first.
Occasionally, an electric mountain bike will also come with a power brick. One end of the brick is connected to the power plug, while the other end is attached to the battery. If the battery cannot be detached from the bike, then one end of the brick is connected to the socket on the E-bike.
The best and most recommended method of charging an electric mountain bike is using the charger with the battery pack and plugging it into a power socket. To charge your battery this way, you should do the following:
Disconnect the battery pack from the E-bike.
Turn off the battery pack switch.
Mains: Plug the charger that came with the electric mountain bike or the battery pack into the main power outlet, for instance, a socket.
Connect the charger to the battery pack.
Switch on the main power outlet.
Wait until the battery is fully charged to remove it from the charger and connect it to the E-bike again. 
There are many other methods of charging an electric mountain bike. Most of these methods are not recommended, and in some ways, they may violate the terms of warranty and other after-sale services. 
Alternative ways of charging an E-bike battery
You may find yourself in a situation where your electric bike battery dies out in the middle of nowhere. In such conditions, you require a quick fix to the battery to continue with your cycling. The most effective way to charge the cell on the go can be in one of the following places:
● Charging stations
Due to the popularity of electric bikes, some manufacturers like Bosch are creating power stations in odd areas. You may find an electric bike charging station in the woods and only have to plug in your charger. But again, these places are not easy to locate.
The best way to know if you are near a power station is by using an app (if you have one) compatible with the motor.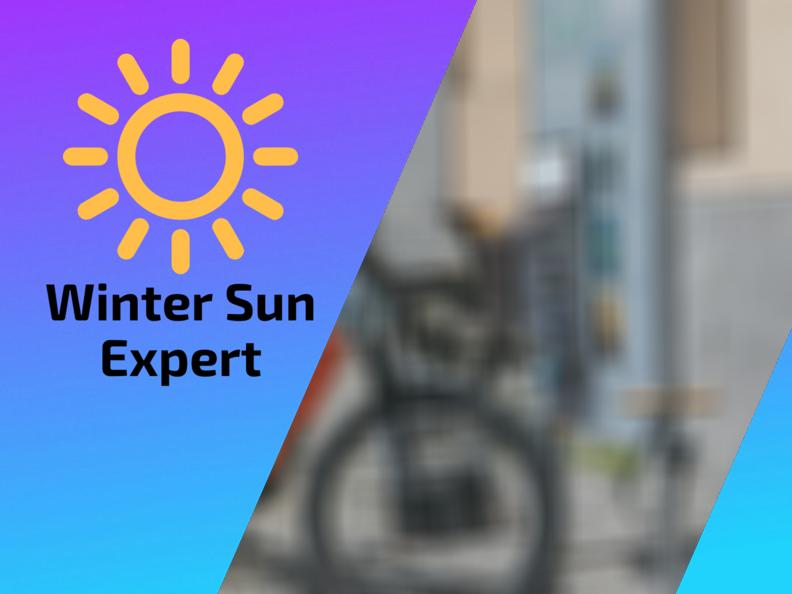 The procedure if charging an electric mountain bike in power stations is similar to home charging. Though you may not have the time to wait until your battery is fully charged, you are sure to get a good boost that can help you finish the journey.
● Having an extra battery
The essence of charging an electric mountain bike is to have enough power to complete the journey. Sometimes the best way is to carry two batteries. If one goes off, all you need to do is disconnected the one that has run out of charge and connect the fully charged one.
● Use a quick charger
Quick chargers can reduce the time of charging. On the other hand, they can also reduce the battery's life span. If you are well off and do not worry about the cost of the charger, the best option in the market is the Cycle Satiator. It is by far the fastest and most advanced charger in the market.
But bringing a charger alone does not charge your battery without power outlets. So here is what you will do if you have a quick charger.
You can charge your electric bike battery in many places with a charger. All that is needed is an AC outlet. You can walk into a restaurant, pub, café, or anywhere else. You have to ask the owner first before plugging anything into their sockets.
The best way of charging this way is to ensure that you spend some money at those places. For instance, you can order lunch while your battery is charging. But again, some batteries are removable while others are compactly fixed to the bikes. If your battery cannot be detached from the bike, you need a running extension lead to connect to the outside bike.
● Charging using a car battery
Another charging option is using your car battery. You only need the right set up to get your E-bike battery charging on the go. If you get this one wrong, you may damage your battery.
– What you need:
An inverter that can convert the power coming from car battery to the right voltage for your E-bike battery
Alternator tester that is used to switch off the power once your E-bike battery is full
A power energy monitor that indicates the amount of charge flowing into the E-bike battery
You also need the right charger with a power factor correction. A charger's proper power factor reading should be 80% and above. Between 50% and 79% is okay but may not be as effective, while anything below 50% may take forever to charge the E-bike battery. Also, note that you should not charge a completely dead E-bike cell if the engine of the car if off.
With all the components, you need to set up by connecting the inverter to the car's battery. You then plug the alternator tester into the inverter then connect your charger. Attach the other end of the charger to the E-bike battery and let it charge. Once the battery is full, you will see a green light on the charger, and the alternator tester will disconnect the power flow to avoid overcharging the battery.
● Portable battery with Solar panel
If you have a car, you can bring a solar charging system such as the Goal Zero Yeti 150 Solar Generator. This power generator is often combined with Nomad solar panels that help tap in the solar energy and convert it into electric power that can be used to charge E-bike batteries.
All you need to do is to charge the generator at home before leaving. The solar panel is meant to top up the battery in areas that lack electricity.
Take Home
There you go. You now have alternative ways of charging your electric mountain bike on the go. If you run out of power in some places with no electricity, all you need to do is pedal to the nearest outlet and use any of the methods outlined in this article to get your E-bike battery charged.
But before you think of charging your electric mountain bike battery, you should always know the range of the cell to avoid being found in situations where you have to pedal for long distances to charge the battery. E-bikes are heavier, and you may not enjoy cycling without motor assistance. Lastly, you may have to consider using eMTB models that self-charge as you ride.
Charging Electric Mountain Bikes on the Go: A Guide
• Choose the Right Electric Mountain Bike
Before you embark on your electric mountain bike trip, choosing the right e-bike for your needs is essential. Based on my experience, I recommend opting for a bike with a removable battery to make charging more accessible during the trip.
Some popular e-mountain bikes with removable batteries include the Trek Powerfly, Specialized Levo, and Giant Trance E+.
• Planning Your Route and Identifying Charging Points
One of the most critical aspects of charging your electric mountain bike during your trip is identifying suitable charging points along your route.
I recommend planning your journey carefully and scouting for public charging stations, cafes, or restaurants with available power sockets. To help you find these locations, you can use resources such as the Alternative Fuels Data Center, which provides a comprehensive database of charging stations in the United States.
• Carry the Necessary Charging Equipment
Having the appropriate charging equipment with you during your trip is essential. This includes:
An appropriate charger for your electric mountain bike usually comes with the bike when you purchase it.
A portable power bank, especially if your e-bike has a removable battery. This allows you to charge the battery while off the bike.
Extension cords and adapters to ensure you can connect your charger to various power sources.
Based on my experience, I recommend investing in a high-quality portable power bank with a capacity of at least 10,000 mAh. This will ensure you can (partly) charge your e-bike's battery at least once during your trip, providing additional range if needed.
• Charging at Public Charging Stations
Public charging stations can be a convenient way to charge your electric mountain bike during your trip. However, it's crucial to know that not all charging stations are compatible with e-bikes. Here are some tips for using public charging stations:
Check the charging station's plug type and voltage to ensure compatibility with your e-bike's charger.
Look out for any fees or time limits associated with the charging station, as some may require payment or have restrictions on how long you can charge your e-bike.
Always follow proper charging station etiquette, such as unplugging and moving your bike once fully charged to allow others to use the station.
• Charging at Cafes and Restaurants
Cafes and restaurants can be excellent options for charging your electric mountain bike during a trip. It's a good idea to ask for permission from the establishment before using their power sockets to charge your e-bike. Here are a few tips to make charging at cafes and restaurants a smooth experience:
Be courteous and ask the staff if it's okay to charge your e-bike.
Choose a location where your bike and charging equipment won't be in the way of others. If possible, park your bike outside and only bring the removable battery inside for charging.
Consider patronizing the establishment as a sign of appreciation for using their facilities.
• Charging in Nature: Solar Chargers and Portable Generators
For those venturing into more remote areas where charging options may be limited, consider using solar chargers or portable generators to charge your electric mountain bike.
Based on my experience, a solar panel with a capacity of at least 100 watts can provide sufficient power to charge most e-bike batteries reasonably. A model with a continuous output of at least 500 watts for portable generators should be sufficient.
Remember that these options can be more expensive and are not always environmentally friendly, especially with portable generators. However, they can offer peace of mind when charging options are scarce on your trip.
• Safety Precautions When Charging Your E-Bike
Charging your electric mountain bike during a trip is generally safe, but it's essential to follow some basic safety measures to avoid any mishaps:
Always follow the charging guidelines provided by your e-bike's manufacturer, including using the recommended charger for your specific model.
Avoid exposing your e-bike battery and charger to extreme temperatures, damaging the battery and reducing its lifespan.
Keep your e-bike battery and charger away from water, as exposure to moisture can lead to a short circuit or other electrical issues.
Following these tips and recommendations, you can efficiently and safely charge your electric mountain bike during your trip, ensuring you have the power you need to enjoy your adventure.
| Step | Instructions |
| --- | --- |
| 1 | Carry a compatible charger for your electric mountain bike. |
| 2 | Plan your route beforehand and locate charging stations along the way. |
| 3 | During breaks, use available power outlets at restaurants, cafes, or convenience stores to charge your electric mountain bike. |
| 4 | Carry a portable power bank or solar charger compatible with your bike's battery for emergency situations. |
| 5 | Charge your electric mountain bike partially if a full charge isn't possible, and try to manage your power usage while riding to maximize battery life. |
Tips for Charging Your E-Bike During Your Journey
Charging an e-bike while on the go can be challenging, particularly when you are out for an extended trip or in remote locations. However, knowing the right methods and having the necessary charging equipment can help you enjoy uninterrupted rides.
• Carry a Portable Charger
One of the most convenient ways to charge your e-bike when traveling is to carry a portable charger. These chargers are compact, lightweight, and designed for on-the-go charging.
They plug into standard wall outlets and can charge your e-bike's battery relatively quickly, perfect for those impromptu stops at coffee shops or other establishments with accessible power outlets.
Ensure you carry the appropriate charger for your e-bike's battery type, as different e-bikes have different battery configurations. I recommend looking for a charger with a fast-charging feature, as it can significantly reduce your waiting time during charging stops.
• Solar Charging Systems
Solar charging is an excellent option for travelers who plan to spend much time outdoors. Using a solar panel, you can harness the sun's energy to charge your e-bike's battery while on a break or even while riding, depending on the solar charger's design.
This method is particularly suitable for cyclists traveling off-grid or through remote areas without access to traditional power sources.
To use a solar charging system effectively, look for a solar panel with a high wattage output to maximize the charging speed. Also, ensure your solar panel is compatible with your e-bike's battery voltage requirements.
I recommend Voltaic Systems' solar charging systems for e-bikes as they are designed explicitly for such applications and provide ample power output for efficient charging.
• Power Stations
Portable power stations are battery-powered generators that can store and supply electricity to your e-bike. They are an ideal option for charging your e-bike during overnight camping trips or other instances with limited access to electricity. These devices generally have multiple outlets, including standard wall outlets, USB ports, and 12-volt car sockets.
When choosing a portable power station, consider its capacity, charging speed, supported outlet types, and overall size and weight. I recommend the Goal Zero Yeti series power stations, as they offer a wide range of capacities and are designed for outdoor use.
Please note that charging your e-bike via a power station will require an inverter if the station does not have a built-in one. The inverter converts the power station's battery power (direct current or DC) into the alternating current (AC) required to charge your e-bike.
• Charging at Public Charging Stations
Many cities have invested in developing public charging infrastructure for electric vehicles, and in some cases, these facilities may also cater to e-bikes. Charging your e-bike at a public charging station can be a quick and cost-effective transportation solution.
Before embarking on your journey, research the availability of public charging stations along your route using websites and apps like ChargeHub and PlugShare. These platforms provide extensive details about charging station locations, availability, compatible connectors, and costs.
Please note that you may need to carry the necessary charging adaptors or cables to use public charging stations, as e-bike charging standards may differ from those of electric cars.
• Regenerative Braking System
Some e-bikes have a built-in regenerative braking system that generates electricity when braking or coasting downhill. Although the energy produced by these systems is usually insufficient for fully charging your e-bike's battery, it can help extend the battery's lifespan by partially replenishing it.
If your e-bike has a regenerative braking system, enable it before embarking on long rides. It can help save a considerable amount of energy during extended downhill sections or frequent braking situations.
• Final Thoughts
Charging an e-bike while traveling can be tricky, but it becomes a manageable task with proper planning and equipment. Remember to carry a portable charger, research public charging station availability, and consider investing in solar charging systems or portable power stations for off-grid charging.
Additionally, use your e-bike's regenerative braking system when available. By following these guidelines, you can keep your e-bike adequately charged no matter where your journey takes you.
| Method | Description |
| --- | --- |
| Portable charger | Bring a portable charger specifically designed for eBikes to plug into an electric socket at your destination, such as hotels or campgrounds. |
| Solar chargers | Attach solar panels to your eBike or carry a foldable solar charger to recharge your bike's battery during the day when the sun is out. |
| Charging stations | Research and map out charging stations along your travel route where you can recharge your eBike's battery for a fee, similar to electric vehicle charging stations. |
| Car inverter | If you are traveling with a vehicle, use a car inverter to convert your car's power supply into an electric socket to charge your eBike's battery. |
| Public outlets | Find public outlets at places like restaurants, coffee shops, parks, or train stations where you can plug in your eBike's charger, but always ask permission before using them. |
Charging Your E-Bike While Riding: Is It Possible?
Electric bikes, or e-bikes, are growing in popularity for their ability to provide a convenient and environmentally friendly mode of transportation. With their batteries, electric motors, and adjustable assist levels, e-bikes allow for a smoother and faster ride than traditional bicycles.
However, one common concern among potential e-bike riders is the battery life and the need to recharge. This leads to the question: can you charge your e-bike while riding?
• Regenerative Braking: A Possible Solution to Charging While Riding
One potential solution to charging an e-bike while riding is through regenerative braking. Regenerative braking systems in electric vehicles, including some e-bikes, use the motor as a generator to convert some of the kinetic energy otherwise lost during braking back into electric energy, which is then stored in the bike's battery.
This method of charging the battery while riding is called regenerative charging.
Some e-bike models, such as the Stromer ST2, offer regenerative braking as a built-in feature. While regenerative braking can help extend the battery life, it has some limitations. Namely, the amount of energy generated through this method is relatively low and can vary depending on terrain, riding style, and overall usage.
I recommend e-bikes with regenerative braking for riders with a lot of stop-and-go traffic or steep hills, as the braking action can provide a slight boost to battery life, even if it won't completely recharge.
– Solar Charging: Harnessing the Sun's Energy
Another method for charging an e-bike while riding is through solar panels. By attaching flexible solar panels to the bike or even to the rider's backpack, it's possible to generate electricity and charge the battery while in motion.
The efficiency of solar charging systems can vary greatly, depending on factors such as the size and quality of the solar panel, weather conditions, and the angle of sunlight exposure.
Although solar charging options for ebikes are generally less effective than charging through wall outlets, they can substantially boost battery life, particularly for riders who spend long hours outdoors in sunny conditions.
A good example is the SolarCycle's Solar Charger which can be attached to an e-bike or a backpack.
However, solar charging while riding can be an expensive investment, and the charging rate might not meet the expectations of all users. Nevertheless, solar charging can be a suitable option for cyclists who need to extend the overall range of their e-bikes and cannot charge their batteries frequently.
• Generators and Dynamos: Generate Power as You Ride
Using generators or dynamos for charging ebike batteries while riding is another option, albeit a less common and efficient one. These devices transform the mechanical energy generated by pedaling or wheel rotation into electric energy, which can then be used to charge the battery.
This method requires adding additional components to the bike, including a generator or dynamo, a voltage regulator, and a charging controller. The downside of this option is that the added components may increase the weight and complexity of the e-bike and may not generate enough energy to recharge the battery effectively.
Moreover, using a generator or dynamo can also create more resistance while pedaling, making the ride more strenuous for some riders.
While the possibility of charging an e-bike with a generator or dynamo does exist, it is essential to weigh the costs and benefits of such a system before investing in it.
• Alternatives for Extending Battery Life
Rather than focusing on charging your bike while riding, consider other alternatives for extending your bike's overall battery life and range. These may include:
Selecting an e-bike with a larger battery capacity.
Adopting a slower and more energy-efficient riding style.
Regularly maintaining your bike's components, such as the drivetrain, tires, and battery, to ensure optimal performance.
Bring a spare battery for longer rides if your e-bike model allows for battery swapping.
Furthermore, it is important to properly charge and store your e-bike's battery to maximize its capacity and lifespan. Consult the manufacturer's recommendations for charging and storage practices.
• Conclusion
While several methods for charging your ebike while riding exists, such as regenerative braking, solar charging, and generators or dynamos, the efficiency and practicality of these methods can vary significantly. Though they might slightly extend your battery's range, they will likely not fully charge your e-bike while riding.
Ultimately, the best approach to ensuring sufficient battery life and range for your e-bike would be to consider factors such as battery capacity, riding style, and proper maintenance. Additionally, investing in a spare battery for long rides can provide more reliable support for extended cycling trips.
Visit the Department of Energy's guide to electric bicycles for more information on e-bike technology, choosing the right e-bike, and maximizing your e-bike experience.
| Question | Answer |
| --- | --- |
| Can you charge your ebike while riding? | It depends on factors such as the bike's regenerative braking capabilities, external charging system, and the specific model of the e-bike. Some e-bikes can charge their batteries through regenerative braking, while others may require an external charging system. |
Electric Mountain Bike Charging: A Step-By-Step Guide
Electric mountain bikes (eMTBs) have revolutionized the world of cycling. Combining the thrill of mountain biking with the convenience of electric assistance, these bikes have opened up new opportunities for riders of all abilities. One critical aspect of using an eMTB is recharging the bike's battery.
• Understanding the Basics of eMTB Battery Systems
Before diving into the charging process, it is essential to understand the basics of eMTB battery systems. Most electric mountain bikes come equipped with a lithium-ion battery pack, commonly called Li-ion batteries. These batteries have several benefits, including efficient energy storage, a relatively long lifespan, and minimal self-discharge.
However, Li-ion batteries can also be sensitive to temperature and charging conditions, so proper care is crucial for optimizing battery performance.
To learn more about lithium-ion batteries and their characteristics, visit the website of the U.S. Department of Energy.
• Step-by-Step Guide on Charging an Electric Mountain Bike
Follow these steps to charge your eMTB correctly and safely:
– 1. Read the Manufacturer's Instructions
First and foremost, read the instructions provided by your eMTB's manufacturer. These guidelines contain specific information about the recommended charging method for your particular bike model and essential safety precautions.
It is crucial always to follow the manufacturer's suggestions to avoid potential harm to yourself or your bike.
– 2. Check the Battery's Charge Level
Before connecting the charger, check the battery's current charge level. Most eMTB batteries have an integrated LED indicator displaying the remaining battery life. Knowing the charge level helps estimate the charging time required and avoid overcharging, which can damage your battery in the long run.
– 3. Prepare the Charging Setup
Find a suitable location to charge your eMTB. Ideally, this should be a well-ventilated, dry, and cool area, away from direct sunlight and near a grounded electrical outlet.
Temperature is essential when charging a Li-ion battery, as extreme heat or cold can negatively affect battery performance. Avoid charging the battery below freezing or above 100F (38C).
– 4. Connect the Charger
Next, plug the charger into the grounded electrical outlet. Ensure the charger is compatible with your eMTB's voltage and battery capacity. Most manufacturers provide a specific charger designed for their eMTB models.
After connecting the charger to the power outlet, connect the charger's other end to the bike's charging port. This port is usually located near the battery or on the battery itself.
– 5. Monitor the Charging Process
Keep an eye on the charging process. Most eMTB chargers feature an LED indicator that displays the progress of the charge. A green light typically signifies a full charge, while a red light means the charging process is still underway. Some chargers may have a changing color or blinking pattern to indicate different charging stages.
From my experience, I recommend avoiding leaving the battery unattended for long periods during charging. Not only does this help you observe the charging process and avoid overcharging, but it also reduces the risk of any potential safety hazards.
– 6. Disconnect the Charger
Once the battery reaches a full charge, shown by the LED indicator on the charger, unplug the charger from both the electrical outlet and the bike's charging port. If your charger doesn't have an indicator, consult your eMTB's manual for the recommended charging time.
– 7. Store the Battery and Charger Properly
After charging, store the battery and charger in a cool, dry location away from direct sunlight. Proper storage helps extend the life of both the battery and charger. Additionally, avoid storing the battery in extreme temperatures for an extended period.
• Additional Tips and Best Practices
Here are some additional tips and best practices to help maximize your eMTB battery's performance and longevity.
Routinely check your battery's connections and charging port for dirt or debris. Clean them if necessary to ensure optimal charging efficiency.
Charge the battery after every ride, even if it isn't fully depleted. This habit helps maintain the battery's optimal performance throughout its usage.
Don't wait for the battery to be completely empty before charging, which can lead to a shorter lifespan.
If you plan on storing your eMTB for an extended period, charge the battery to around 50-70% before storage, which helps maintain battery health.
Periodically check your battery's health by measuring its capacity with a dedicated device, like a multimeter.
Consider purchasing a secondary battery for longer rides, allowing you to swap and double your eMTB's range.
With proper care, maintenance, and charging practices, your electric mountain bike's battery should provide you with thousands of miles of thrilling and efficient riding. Follow the steps and tips in this guide to ensure that you are charging your eMTB correctly and safely, maximizing its performance and lifespan.
| Step | Description |
| --- | --- |
| 1 | Locate the battery charging port on your electric mountain bike. This is usually found on the side of the battery or near the motor. |
| 2 | Ensure the bike is turned off before charging. This may require turning off a power switch on the bike or the battery itself. |
| 3 | Connect the charger to a compatible power source. Most chargers can be plugged into a standard wall outlet, but check the manufacturer's instructions for any specific requirements. |
| 4 | Plug the charger into the charging port on the bike. Make sure the connection is secure. |
| 5 | Wait for the battery to charge. The charging time will vary depending on the battery capacity and charger output. Most electric mountain bike batteries take 3-6 hours to charge fully. |
| 6 | Monitor the charging process. Some chargers and batteries have indicator lights that show the charging progress. Check the manufacturer's instructions for specific details on how to read these indicators. |
| 7 | Once the battery is fully charged, unplug the charger from the charging port and the power source. |
| 8 | Turn on your electric mountain bike and check the battery level indicator to ensure it is fully charged before starting your ride. |
Portable Power Stations for E-Bike Charging: A Feasible Solution?
Electric bikes, or e-bikes, have become increasingly popular in recent years, offering an environmentally-friendly and convenient mode of transportation. As eBikes rely on battery power, ensuring the battery is charged and ready to go. That's where portable power stations come into play.
• Portable Power Stations: What Are They?
A portable power station is a device designed to provide electrical power in situations where traditional electricity sources are unavailable. These compact devices are typically equipped with multiple output options, including USB, 12V DC, and AC outlets, and can be easily charged from various sources, such as solar panels, wall outlets, or car chargers.
Portable power stations are often used for outdoor activities, backup power during emergencies, or any circumstance where remote access to electricity is necessary.
• Charging an eBike with a Portable Power Station
Yes, charging an eBike with a portable power station is possible. However, a few factors must be considered when choosing the right power station for this task.
– Power Output
eBike chargers typically require an AC output, so selecting a power station with this capability is essential. Additionally, the power station's output should be compatible with the voltage and wattage requirements of your eBike charger.
For example, if your charger requires 110V and 2A of power, you'll need a power station with a 220W output or higher. Choosing a power station with a slightly higher output is always better than needed to ensure efficient charging.
– Battery Capacity
To charge your eBike, you'll need to select a portable power station with a large enough battery capacity to accommodate your eBike's battery size. Check your eBike's battery specifications and compare them to the power station's capacity.
Keep in mind that charging efficiency can vary, and a larger capacity power station may be required to provide a full charge in some cases.
– Charging Speed
Charging speed will primarily depend on the power output of the portable power station and the eBike's charger. High output power stations can enable faster charging, but ensuring compatibility with the eBike charger's voltage and current requirements is vital.
– Portability
As eBike riders often seek a convenient and portable charging solution, prioritizing the size and weight of the power station is important. Look for lightweight and easy-to-handle models to ensure maximum portability for charging on-the-go charging.
– Additional Features
Some portable power stations have built-in features useful for eBike riders, such as solar charging capabilities, flashlight functions, or multiple USB ports for charging accessories. Consider which features might benefit your eBike riding experience when selecting a power station.
• Benefits of Charging Your eBike with a Portable Power Station
There are several benefits to using a portable power station for charging your eBike, such as:
Convenience: A portable power station allows you to charge your eBike whenever and wherever you need it, eliminating the need to find traditional sources of electricity.
Versatility: Portable power stations can power a wide range of devices in addition to eBike chargers, making them suitable for various outdoor activities.
Environmentally-friendly: Many portable power stations can be charged through solar panels, reducing your carbon footprint and reliance on grid electricity.
• Conclusion
Charging your eBike with a portable power station is possible and offers several benefits to enhance your riding experience. Selecting a power station with the appropriate power output, battery capacity, and portability ensures your eBike is always ready for your next adventure.
To learn more about portable power stations and their potential applications, visit the U.S. Department of Energy's Alternative Fuels Data Center for valuable resources and information.