Earning Money Through Mountain Biking: Is It Possible?
As a passionate mountain biker, you may wonder if it's possible to turn your hobby into a source of income. The good news is that you could get paid to mountain bike in several ways.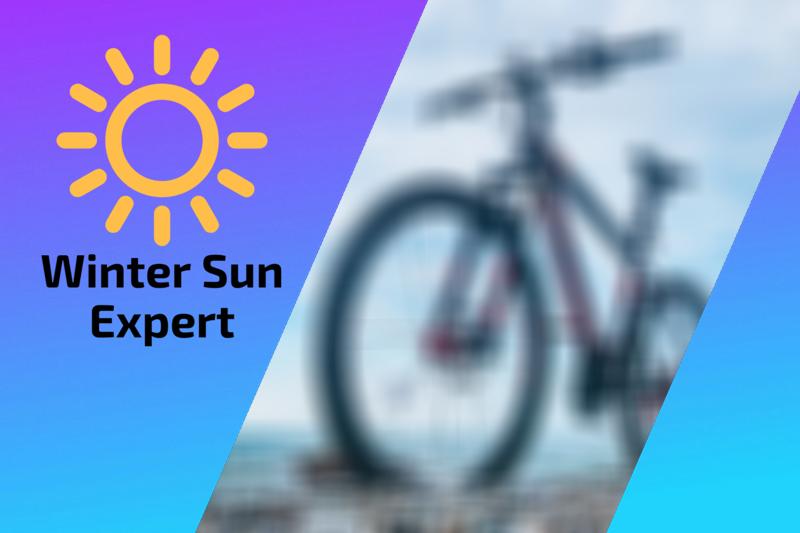 • Becoming a Professional Mountain Biker
Becoming a professional athlete is one of the most obvious ways to get paid to mountain bike. Professional mountain bikers often receive sponsorships and endorsements from various brands, attend competitions, and even earn prizes for top performances.
– Joining a Team
Many professional mountain bikers are members of racing teams, which can provide resources, mentorship, and a sense of camaraderie. Joining a team could lead to more significant opportunities, as top teams have connections with sponsors and race organizers.
Start by connecting with local teams or racing clubs, and join in their training and events.
– Seeking Sponsorships and Partnerships
Sponsorships and partnerships with mountain biking brands can be a valuable source of income for professional athletes. To attract sponsorships, you must demonstrate your skills and represent the brand positively.
Develop a strong presence on social media and at races to showcase your abilities and network with prospective sponsors.
To see examples of successful sponsorships, check out the Professional Mountain Bikers website for a list of top athletes and their sponsors. This site also offers insights into the industry and tips for aspiring professional mountain bikers.
– Earning Prize Money
Another way to make money as a professional mountain biker is through prize money at races and events. This generally requires consistent high-level performance and a strong competitive spirit.
On the International Mountain Bicycling Association website, you can find more information on national and international race series, including prize money details.
• Working as a Mountain Bike Guide or Instructor
Working as a mountain bike guide or instructor is an excellent opportunity to share your love of mountain biking with others while earning a living. Guides and instructors commonly work for adventure or outdoor companies, resorts, and educational institutions.
– Gaining Experience and Certifications
To become a mountain bike guide or instructor, you must hone your skills and have extensive trail experience. I recommend taking a course or obtaining certification through recognized organizations such as the Professional Mountain Bike Instructor Association, which offers various levels of accreditation.
– Building a Network
Networking with other mountain bike guides, instructors, and businesses in the industry is essential for finding job opportunities. Attend workshops, conferences, and events to connect with potential employers and fellow professionals.
Online forums and social media groups, such as those on Pinkbike, can also provide valuable connections and information.
• Creating Mountain Biking Media Content
For creative mountain bikers with photography, videography, or writing skills, producing media content can be a lucrative and enjoyable way to get paid. This can include creating content for magazines, websites, or social media channels sponsored by brands or generating income through advertising and affiliate revenue.
– Building a Portfolio
Before searching for work, create a portfolio showcasing your talent and mountain biking expertise. This can include samples of your writing, photography, or videography and examples of any published work. A personal blog or website is an excellent platform to display your portfolio and build an online presence.
– Pitching to Publications
With a solid portfolio, research mountain biking publications accept contributions from freelancers. Many magazines and websites always look for fresh content, whether feature articles, reviews, or multimedia content. Be prepared to send tailored pitches to editors and follow up on your submissions.
An excellent starting point for discovering relevant publications is the Bicycle Books and Publications page on the Library of Congress website, which offers a comprehensive list of bike-related resources.
• Final Thoughts
There is no one-size-fits-all approach to getting paid to mountain bike, as success depends on your skills, interests, and dedication. By exploring these opportunities, you can potentially turn your passion for mountain biking into a rewarding career. Stay focused, network with fellow riders and industry professionals, and never stop learning to increase your chances of success in the competitive world of mountain biking.
| Method | Description | Potential Earnings |
| --- | --- | --- |
| Competing in races | Participate in mountain biking competitions and earn prize money for winning or placing well. | Varies based on competition and placing |
| Sponsorships | Get sponsored by brands in the mountain biking industry and earn money through endorsement deals, product discounts or paid promotions. | Varies based on sponsor and contract terms |
| Guiding tours | Work as a mountain biking guide, leading tourists and enthusiasts on trail rides. | $40-$100+ per tour |
| Coaching/Instruction | Teach mountain biking skills and techniques to individuals or groups, either as a private coach or at a training facility. | $20-$75+ per hour |
| Content creation | Create mountain biking-related content for YouTube, blogs, social media or other platforms, and earn money through ads, sponsorships or merchandise sales. | Varies based on platform, audience size and monetization strategy |