Why Mountain Biking Is So Addictive (And That's A Good Thing!)
Whether you are a professional biker with lots of titles to your name, an amateur struggling to make a name in the realms of biking addicts, or an enthusiast, riding mountain bikes comes with a certain degree of addiction and thrill. Addiction, you already know, will not always be healthy, especially if it makes you disregard daily routines.
Why is Mountain Biking So Addictive:
Cycling is a recipe for discovery
Mountain biking helps break social barriers
Keeping fit and free your mind
A great way to burn calories and shed extra baggage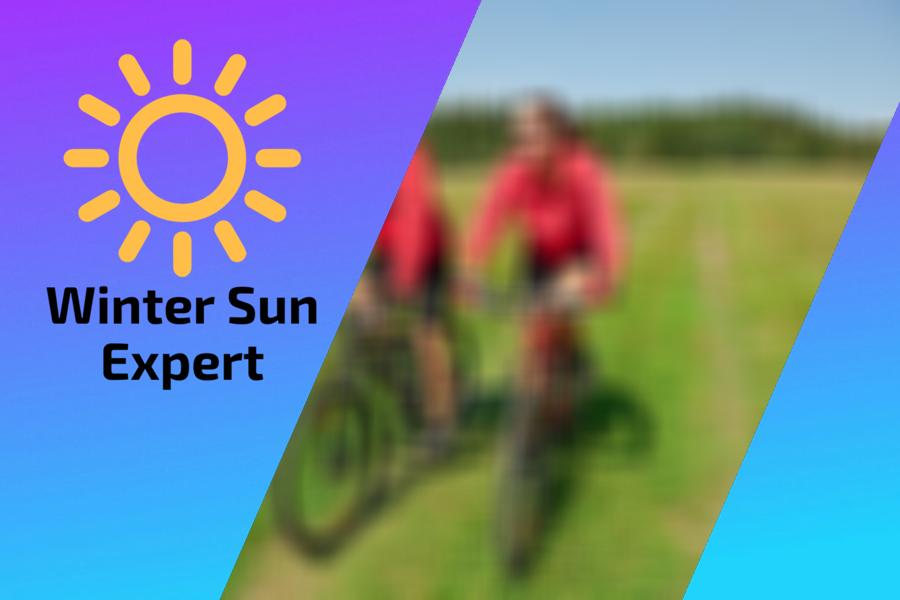 Knowing why it is so addictive, you may want to start by asking a few additional questions, such as:
Is it a bad idea to get hooked to my mountain bike and hit the road every often?
How will it affect my social life?
Who are mountain bike addicts, and how is their life different from road racers?
How do I know that I have an addiction to mountain biking (signs)?
The truth is that the above questions could go on and on. It is also noteworthy that every mountain biker will want to give their opinions in every discussion. It could be how they fell in love with the bikes or whether they enjoy every bit of it. In this post, we will answer some of these questions, including why the popularity of mountain biking keeps soaring. You may also want to ask, what about the fun of owning a bike, or hitting the road?
Addiction to riding bikes down the slopes of the Himalayas or any other hilly terrain isn't a bad thing. But like everything else, you would agree too much of something is dangerous. Some bikers do it because they love the high-octane adrenaline rush. For others, hitting the road in the company of friends makes for an unforgettable pastime activity. That is not all.  In this post, we explore the bits and bytes of bike addiction, so keep reading to learn more. 
Bikes and addiction: Making Amends
The joy of riding on brand-new tires during a foggy morning is immeasurably thrilling. You want to keep cycling from early morning to sunset. Then there are days when light rain showers turn a triathlon into an ultimate biking experience.
But while getting addicted to your newly acquired mountain bike is good, here is the big question. At what point should you make amends after sensing unhealthy addiction? The truth is that you could be a biker for health reasons (exercising), which is essentially a productive engagement, you should not lose sight of your other life's goals. For a student, oscillating between biking and studies can be quite challenging, especially if addiction to the former goes beyond control. Regular health checks are vital even if you are a professional biker, always looking forward to the next competition. You should also make sure your bike is comfortable to avoid fatigue.
Before we explore a few more reasons why riding a mountain bike is addictive, let's quickly go over some signs of addiction.
Bike addiction: Signs you are an addict
Mountain bikes are beautiful, which partly explains the fun riders deride from cycling. However, the good side of the thrill begins to fade when the following signs of addiction become a clear manifest:
● You have a penchant for tires
We have previously talked about bike tires. But it is a debate that doesn't end with which is better between narrow and wide tires. One of the signs of bike addiction is having a penchant for tires. Your love for tires transcends tread design to include various designs for different seasons. With winter fast approaching, you should already shop for something that will withstand the icy mountain trails. Meanwhile, you can shop for some parts and costumes heading into Halloween. 
● You frequent visit bike stores
Bikers love to shop for the latest accessories, but that's not how far it goes. Another sign of addiction to mountain bikes is frequenting bike stores even if you do not intend to buy a spare part. For most cyclists, an addict knows every store and bike seller by name. Maybe that's good because you will hardly miss out on the latest parts and rumor mills about upcoming competitions. The funny thing is that people may begin to think you are an attendant at a bike store.
● You will hardly throw away old parts
Our world keeps changing fast, but for a biker, old is gold. A bike addict will not only want to have a stock of all spare parts and tires, but he or she will hardly throw away old parts. It does not matter even if they are obsolete, which brings to the fore another interesting debate.
Cycling addicts who love mountain bikes view the latest models with suspicion. It is because, for them, a vintage ride is an ultimate Roadster that treads rough terrain on a sunny afternoon with great ease.
● You refer to friends by their bikes
It is not uncommon for bikers to refer to each other by the names of their mountain bikes. So, if you are to pinpoint some signs of addiction, it is one of those things you should consider. Whether it is a BMX, Santa Cruz Nomad, Carrera, or Diamondback bike, there is always something in a name. It transcends the identities of triathlon competitors to include a bicycle model.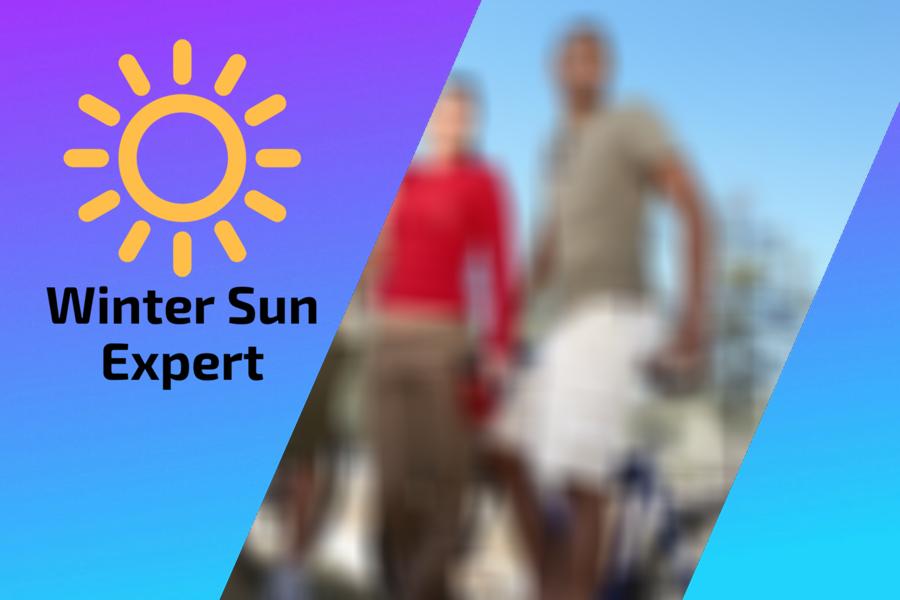 ● You like to put money on pricey bikes
There are more than a dozen mountain bike brands to choose the best. But for a biking addict, joining a group of cross-country cyclists comes with pride. You will want to be among those owning the latest BMX models, which is good. But viewed from the standpoint of a biking addict, the best rides cost a little more. You won't mind purchasing a mountain bike that costs as much as your car. After all, it will always be about making a statement before a Red Bull Rampage kicks off. To cap it off, an addict knows nothing like "having too many bikes." They always want more!
● You own more than one bike
From low-cost bikes middle-range to state-of-the-art models, every biker's dream is to own as many bikes as possible. Having a bike garage at home is a sure sign you are an addict who dreams about bikes. Even if you don't need your old Carrera, having it as a backup ride manifests addiction to mountain bikes.
● You think bikes and the best trails
Another sign of addiction to mountain biking is that you always think about biking on the best trails. You may not have the best trails in your locale, but riding a few miles from home to join a cycling group at a good site is never far from mind.
● You've neglected daily routines
Biking can be routine, but with it comes many other things one must do at least every day. If you are a student, cycling addiction can manifest when you start absconding lessons. Before you know it, end-term exams demand your attention. It happens to everyone else. The catch here is that when you realize mountain biking is taking a huge chunk of your time, make amends. It is time you put the bike aside and start focusing on equally important tasks of the day.
Signs of addiction to mountain biking can go on and on, but the above are the main ones.
Addiction and when it's a good thing
Forget about the fun and thrill a new mountain bike brings home and focus briefly on the good thing about cycling addiction. Does it mean you keep cycling every day of your life?
Well, addiction is manifest in many ways, but it is beneficial in the following ways:
● Cycling is a recipe for discovery
You don't have to wait and learn about new biking trails via a TV show for bikers. Cyclists are like hunters and gatherers who use their sixth sense to unearth unbeaten paths. The adventure of discovering new places will take your quest for fun to a higher level. But it doesn't end with riding in a rocky wilderness. You wouldn't be more pleased with your ability to stretch your cycling trails beyond ordinary and obvious trails. The extraordinary experience of riding in new places and the challenging maneuvers that come with it is the epitome of a biker's discovery of the wild world.
While the initial plan of owning a mountain bike could be prestige or leisure, it often changes with time. Biking enthusiasts come together and commit to a purpose. From taking part in a charity course through racing, and making new friends to supporting community awareness programs, cycling goes beyond addiction to include socialization for the good of society.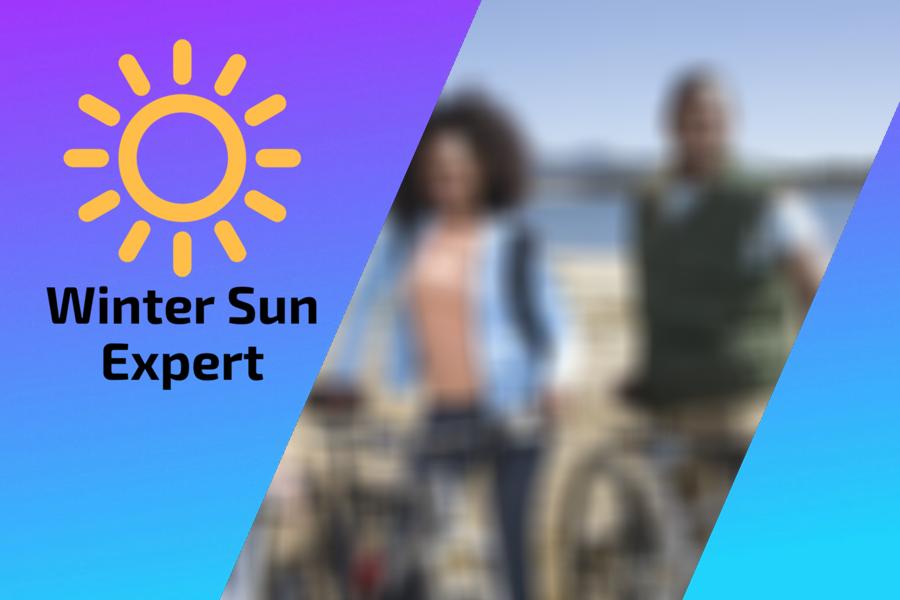 ● Keeping fit
Running or jogging a few kilometers every morning is not for everyone; some do not like being on the treadmill. It is where addiction to mountain biking bridges a gap. If you cannot afford to run over a long distance, try cycling. As the cold season sets in, it is that time every biker got ready for the icy roads. Nothing will turn your winter into a productive one like gliding your BMX on the snowy slopes of the Nepali Mountains.
Simply put, mountain biking is a great way to exercise. The effort is minimal, but the benefits are immensely rewarding. When you talk about mental and physical strength, more mileage and hours of cycling come to mind.
● A great way to burn calories and shed extra baggage
If you are overweight, pedaling might sound scary at the onset, but give it a try. Studies show that riding a bike up a hill and down the slope is like early morning or late evening jogs/runs. It helps burn calories, and before you know it, you are on an effective path to weight management. Try biking if you are looking for an exercise that will help you cultivate focus.  
Why is mountain biking so fun and so popular?
Let's face it. Mountain biking did not start yesterday and won't end soon. Even in the unforeseeable future, biking greats will rise.
Professional bikers like Jordie Lunn from Canada, who recently crushed to his death in Mexico, are a pointer to an activity that is both a sport and a hobby. For many years, bikers worldwide have sought to experience the thrill of cycling along and over dangerous cliffs, riding over rocky terrains, and gliding over ice at high speeds.
Do we then say the popularity of mountain bikes originates from the high-octane thrill? Well, let's explore deeper to learn more. For starters, you should note that road bikes preceded mountain bikes. The latter only became popular in the early 1980s, thanks to Joe Breeze, credited with introducing the first multipurpose mountain bikes in 1978. The idea behind his invention was to come up with something lightweight.
World's most famed mountain biking trails
History books record that mountain biking started in Northern California, where its popularity would later spread like a whirlwind to the rest of the world.
Today, bikers can choose from hundreds of the best trails in different parts of the world, such as:
Cheese Man trail in Slovenia
The Old Ghost Road for bikers in New Zealand
401 trail in Colorado
Ecuador's Cotopaxi trail
Nepal's Lupra Pass trail
Moreover, several mountain bike manufacturers compete for a fair share of a market that constitutes thousands of cycling enthusiasts and professionals. For someone with a penchant for the latest bike brands, addiction to biking isn't always about owning a cool pricey ride. The popularity of mountainside cycling and a quest for belonging are only a few instances that help explain the craze.
The fun of riding bikes and the sport's popularity are not always two to tango. And while every sport enjoys a certain degree of the latter, it usually depends on the experience of sportsmen. At this point, you should, therefore, ask this question: Are you biking for fun or as a professional? Well, let's look at these two distinctly.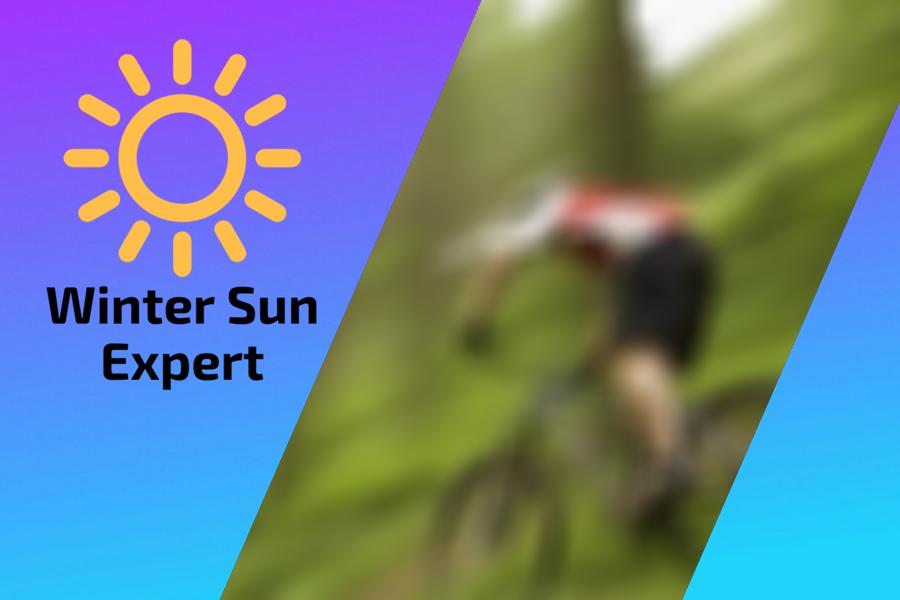 ● Fun equals adrenaline rush
There is hardly any sports or pastime active devoid of fun. With mountain biking comes a high-octane experience that pushes one's adrenaline to levels unimaginable. Except for a few times, mountainside cycling qualifies highly among extreme sports.
And because every human loves to test and stretch their limits, even if it means riding a bike over a cliff, agility becomes the truest measure of the thrill. This explains why the popularity of mountain biking keeps soaring. Its ripple effect is more bicycles coming out of factories every other day.
● Professional cycling – A trigger for the popularity of mountain biking
Here, you should consider annual, bi-annual bike competitions like the triathlon, Red Bull, and cross-country BMX. They always mean more for a professional cyclist looking forward to winning an award after a tiring ride, crisscrossing the terrain to the finishing line. 
For many years now, cycling competitions have helped put an agenda forward-that. Like every other popular sport, such as soccer and baseball, pro bikers have a name to write on the world map. This, you would agree, is another reason that helps explains why the popularity of mountain bikes keeps soaring. It is a fun sport and something many people do as a hobby.
Social media is now making it easy to connect with top pro bikers worldwide by following their blogs and Instagram accounts. It doesn't get any better for anyone wishing to catch a glimpse of cycling action right on their timelines. Soon enough, you will be expressing an interest in becoming part of the upcoming Red Bull Rampage in Utah and any other part of the world.
● The thrill of a biker's costumes
Some bikers' love for cycling began with a craze over a cyclist's costumes. They wanted to feel like Spiderman, cruising the roads and gliding past motorists like gladiators. This is where a biker's costume comes into place. It is a popular sighting everywhere cyclists reign and contributes to the polarity of the sport. However, it is nothing compared to cyclists' fun from dressing for the occasion.
The Bottom Line
In mountain biking, the first race in the company of others begins a new chapter in one's life. The fun bikers derive from frequent bouts of adrenaline rush helps them overcome emotional struggles. You begin to experience higher self-esteem as you perfect the art of biking. Moreover, you learn to focus and start doing things differently. It is an addictive leisure activity/sport that connects you to people with common interests and goals.
We, however, advise that as soon as cycling becomes a source of conflict, causing a rift between you and your partner/friends, it is always that time you stepped away from the bike. There is time for everything, and biking excessively can become counterproductive because addiction is not always healthy.
The Irresistible Appeal of Mountain Biking: A Positive Addiction
• Unparalleled Freedom and Adventure
One of the primary reasons why mountain biking is so addictive is the sense of freedom and adventure that it offers. There's nothing quite like exploring miles of singletrack trails, winding through forests and mountain ridges while riding your trusty mountain bike.
The ability to go where cars and other motorized vehicles can't, combined with the challenges and exhilarations of navigating rocky and uneven terrain, makes mountain biking an irresistible pursuit for many outdoor enthusiasts.
It's easy to see why numerous people become hooked on the sport. The International Mountain Bicycling Association has reported a growing number of avid mountain bikers worldwide, illustrating the undeniable allure of this exciting pastime.
• Physical and Mental Health Benefits
Mountain biking is an excellent way to stay in shape and improve overall health, which can contribute to its addictive nature. This high-intensity exercise utilizes multiple muscle groups, increasing stamina, strength, and cardiovascular fitness.
The challenges of climbing steep inclines and maneuvering around obstacles also make mountain biking a fantastic workout for the entire body. Moreover, the sport provides a full range of motion, activating the arms, legs, and core muscles and promoting flexibility.
The mental health benefits are equally significant. A study by Stanford University highlights that spending time in natural settings can alleviate stress and anxiety, leading to improved mental well-being. Mountain biking allows riders to immerse themselves in nature's beauty, offering a much-needed break from the daily grind and reducing stress-related health issues.
• Constant Progress and Skill Development
Another reason mountain biking is so addictive is the endless opportunity for skill development and growth. Bikers must hone various techniques and abilities to tackle different terrain types and conditions, from mastering tight switchbacks to perfecting balance on steep rock gardens.
With each ride, bikers can set new goals to improve their skills, leading to a satisfying sense of accomplishment and the desire to keep pushing their limits. This constant progress fuels an internal competitive drive, making riders eager to tackle even more challenges.
• A Strong Sense of Community
Mountain biking has a tight-knit, supportive community where bikers encourage one another to overcome challenges, share tips and tricks, and revel in the joys of the sport. This camaraderie plays a vital role in cultivating the addictive nature of mountain biking.
Riding with friends or joining a local club offers competitive stimulation, motivation, and social connection, which can be incredibly rewarding. Plus, participating in organized races or events can cement your place within this enthusiastic community even more, fostering a sense of belonging that keeps riders returning for more.
• Close Encounters with Nature and Wildlife
Another aspect that makes mountain biking addictive is its capacity to connect riders with the great outdoors. Biking in remote areas offers the chance to encounter breathtaking landscapes, lush forests, and awe-inspiring geological formations, all while taking a break from the hustle and bustle of city life.
Moreover, mountain biking allows for close encounters with wildlife, offering riders the thrill of spotting rare or endangered species that may not be easily visible from hiking trails. This immersion into natural surroundings adds to the overall enjoyment and appeal of the sport.
• Recommendations from Personal Experience
Based on my experiences, I'd recommend investing in a good quality bike that suits your body type and riding style. It's also essential to wear appropriate gear, like helmets and gloves, to ensure your safety while riding. Additionally, connecting with a local mountain biking club or group can provide valuable insight into the best trails and locations to explore.
Investing in skills courses or workshops can also prove helpful, as they provide hands-on guidance to improve your riding techniques. Lastly, always be prepared by carrying necessary supplies and tools like a spare tube, pump, and multi-tool, which can save the day in the event of a mid-ride malfunction.
• Conclusion
Mountain biking is undeniably an addictive sport, and that's a good thing. The sense of freedom and adventure, combined with the physical and mental health benefits, endless opportunities for skill development, strong community bonds, and connections to nature, contribute to its irresistible appeal.
By following the recommendations from personal experience, you can safely and confidently dive headfirst into the thrilling world of mountain biking and embrace the intensity of this captivating sport.
Decoding the Popularity of Mountain Biking
• The Thrill of Conquering Challenging Terrain
One of the key aspects of mountain biking that attracts many riders is the challenge it presents. Unlike cycling on paved roads, mountain biking involves navigating a variety of off-road terrains, such as rocky paths, root-laden tracks, and steep inclines.
As riders improve their skills, they become more confident in tackling more difficult trails, pushing their limits, and experiencing the adrenaline rush that comes with overcoming these obstacles.
A study by Utah State University shows that the challenge of mountain biking offers emotional and psychological benefits as well, such as the feeling of accomplishment and increased self-esteem when riders conquer new trails or difficult sections of their rides.
• Exploring the Great Outdoors and Reconnecting with Nature
In a fast-paced modern world where technology dominates our daily lives, mountain biking presents an opportunity for riders to escape the daily grind and get back in touch with nature. The sport offers a unique way to explore the outdoors while leaving behind the confinements of urban spaces.
The trail's fresh air, beautiful scenery, and peacefulness provide a serene environment that allows riders to relax, clear their minds, and destress. In addition, being surrounded by natural beauty can also inspire an appreciation for the environment, encouraging riders to adopt more sustainable practices in their everyday lives.
• Boosting Physical and Mental Health
Mountain biking is an excellent way to stay active and maintain overall health. It provides a total body workout that targets multiple muscle groups, including the legs, core, and upper body. As riders traverse varied terrain, they engage in interval exercises that alternately challenge their cardiovascular system and build muscle strength.
Beyond physical health, mountain biking can also improve mental well-being. Spending time outdoors has been proven to alleviate stress, anxiety, and even depression. Furthermore, the concentration and focus required to navigate the trails successfully exercise the mind while cultivating a sense of mindfulness and mental clarity.
• Building a Strong Sense of Community and Camaraderie
Mountain biking fosters a strong sense of community through shared experiences and a common passion for the sport. Riders often join clubs or groups that facilitate group rides and create a support system where experienced bikers can share knowledge, advice, and tips with beginners.
The shared challenges and triumphs experienced within the mountain biking community cultivate bonds and connections beyond the sport. Many riders find lifelong friends and confidants within their local mountain biking community, further enhancing the overall appeal of this adventurous activity.
• Gaining Confidence and Skills through Personal Progression
As riders continue to grow and develop their mountain biking abilities, they acquire new skills that foster self-improvement and boost self-esteem. Progressing within the sport requires dedication, patience, and commitment, all of which contribute to an individual's personal growth.
Beyond the immediate application of these skills on the trail, the sense of achievement and confidence gained through mountain biking can positively impact other aspects of a rider's life.
From my own experience, I recommend setting personal goals and regularly reflecting on one's progress to stay motivated and continue to thrive within the sport.
• Opportunities for Adventure and Travel
Mountain biking is about more than just local trails. It's a gateway to a world of adventure and exploration. The sport offers the chance to explore new landscapes, experience different cultures, and forge unforgettable memories while traveling the world.
Whether riding through the majestic Alps, exploring the red rock wonders of Moab, or traversing the rainforests of Costa Rica, mountain biking is a unique and exhilarating way to discover the world.
• In Conclusion
Mountain biking is a multifaceted sport that appeals to those seeking adventure, challenge, and personal growth. It offers an opportunity for riders to escape the pressures of daily life, reconnect with nature, and enjoy a myriad of physical and mental health benefits.
As riders progress within the sport, they can experience a growth in confidence, an increased sense of community, and a world of travel and adventure opportunities. For all these reasons and more, it's no wonder that people across the globe are drawn to mountain biking as a favorite outdoor activity.
Unraveling the Thrill of Mountain Biking
• The Thrill of Adventure
Mountain biking offers unparalleled adventure as you traverse exciting trails and natural terrains, each with unique challenges to overcome. Curving through dense forests, scaling steep hills, or even tearing down narrow, rocky paths all add to the exhilaration of the ride.
Moreover, the unpredictable nature of these trails only adds to the excitement. You never know what to expect around the next bend. One great resource to find trail information, user reviews, and location details is the International Mountain Bicycling Association (IMBA) website.
• The Physical and Mental Benefits
Mountain biking provides a great cardiovascular workout and engages various muscle groups, allowing for a full-body exercise experience. The dynamic nature of mountain biking translates to greater strength, endurance, balance, and coordination. Furthermore, the challenges and obstacles encountered on the trail can help to sharpen mental focus while reducing stress and anxiety.
The sense of accomplishment that comes with conquering difficult trails or overcoming fears can translate to heightened self-esteem and confidence. It's not uncommon for riders to leave a mountain biking session feeling mentally refreshed and physically invigorated.
• Connection to Nature
Mountain biking emphasizes a return to more natural, undeveloped environments. As you navigate through serene natural landscapes, you can experience a profound connection to the world around you. This immersion into nature helps to foster a deep appreciation for the planet's beauty and diversity, often inspiring riders to engage in environmental stewardship.
• Social Aspects
Though mountain biking can be enjoyed as a solitary endeavor, it also provides excellent opportunities for socializing and bonding with others who share a passion for the sport. Group rides, clubs, and events facilitate camaraderie and forge lasting friendships among fellow riders.
Sharing experiences, tips, and advice with other enthusiasts can also be extremely enriching and can foster a strong sense of community.
• Endless Opportunities for Learning and Growth
Mountain biking is a sport that encourages constant growth, as there is always something new to learn or a new skill to master. From honing your technical skills on advanced trails to learning proper bike maintenance and tuning, the opportunities for self-improvement are virtually limitless.
Mountain bikers also have the chance to explore different types of trails, riding styles, and bike setups, each presenting unique challenges and rewards.
• Gear and Equipment
The variety of mountain bikes and related gear available today is truly immense, catering to riders of all levels and preferences. Bike designs can range from lightweight cross-country models to rugged downhill machines, all tailor-made for specific riding styles and terrains.
This level of customization allows riders to fine-tune their setup, ensuring maximum comfort, efficiency, and enjoyment. Exploring and experimenting with different bikes, components, and accessories can become a rewarding hobby in itself.
• Travel and Exploration
Mountain biking enthusiasts often possess an insatiable thirst for discovering new trails and riding locales. This pursuit can lead riders to explore their own local regions in greater depth or even travel to far-off destinations known for their exceptional mountain biking offerings.
The desire to experience diverse terrains and landscapes can be truly captivating and can lead to a lifetime of unforgettable adventures.
• Inclusivity and Accessibility
Mountain biking is a highly inclusive sport that can be embraced by individuals of varying ages, skill levels, and backgrounds. While the sport can offer extreme challenges for the most seasoned of riders, it also provides beginner-friendly trails and opportunities for growth.
Adaptive mountain biking options are also becoming increasingly available and mainstream, ensuring that the sport remains open and accessible to all who wish to partake.
• The Evolving World of Mountain Biking
Modern advancements in technology, engineering, and trail construction have led to a continuous evolution of the sport. New riding styles, types of mountain bikes, and trail networks are constantly being developed, ensuring that mountain biking remains a fresh and thrilling pursuit.
This ever-changing landscape also presents unique opportunities for personal progression and heightened enjoyment across the sport.
In conclusion, the multifaceted nature of mountain biking makes it a truly awesome and fulfilling activity. It offers compelling physical and mental benefits, fosters a connection to nature, encourages social interaction, and inspires a lifetime of learning, growth, and exploration.
Mountain biking truly exemplifies the human spirit's thirst for adventure, and it's no wonder why it continues to captivate enthusiasts around the globe.
Cognitive Benefits of Mountain Biking: A Brain-Boosting Sport
As an experienced mountain biker, I can attest to the numerous health benefits that this exciting sport has to offer. While the physical advantages of mountain biking are well documented, one aspect often overlooked is its positive impact on our brain health.
• Enhancing Cognitive Function
Mountain biking is a complex activity requiring the rider to make quick decisions and constantly adjust their actions. This process of decision-making and multi-tasking provides an excellent workout for our cognitive abilities.
A study conducted at the University of Illinois found that regular aerobic exercise, such as mountain biking, can improve cognitive function and increase the size of brain regions associated with memory and attention source.
When it comes to improving cognitive function, there are several aspects to consider:
– Improved Attention and Focus
Mountain biking necessitates a high level of focus and attention. Riders must carefully maneuver through uneven terrain, avoid obstacles, and maintain their balance. This heightened state of concentration has been linked to improved attention span and greater mental discipline.
– Better Decision-making
As riders navigate challenging trails, they must quickly evaluate the situation and decide on the best course of action. This rapid decision-making process can help sharpen our problem-solving skills and enhance our ability to make critical judgments.
– Enhanced Memory
During a mountain bike ride, individuals need to remember the layout of the trail, the location of obstacles, and the technical skills needed to execute certain maneuvers. These mental exercises contribute to the improvement of both short-term and long-term memory.
• Promoting Mental Health
In addition to enhancing cognitive function, mountain biking also has a positive impact on mental health. This is due to a combination of factors, including the release of endorphins and the meditative aspects of the activity.
– Stress Reduction
Mountain biking is a great way to relieve stress, as the physical exertion involved in the sport triggers the release of endorphins chemicals in the brain that act as natural stress relievers.
Moreover, the immersion in nature and the pleasure derived from engaging in a challenging yet enjoyable activity can effectively distract from every day worries.
– Alleviating Symptoms of Depression and Anxiety
Physical activity has long been known to alleviate symptoms of depression and anxiety. A study conducted at Duke University found that regular exercise can be as effective as medication in treating depression source. Mountain biking allows riders to combine the therapeutic effects of exercise with the calming influence of nature, making it an ideal activity for improving mental well-being.
– Boosting Self-esteem and Confidence
As riders improve their skills and conquer increasingly difficult trails, they experience a sense of accomplishment and a boost in self-esteem. This increase in confidence can positively impact other areas of life as well.
• Encouraging Neuroplasticity
Mountain biking can also promote neuroplasticity, the brain's ability to form new connections and reorganize itself throughout our lives. This process is essential for learning, memory, and maintaining overall brain health.
Several factors contribute to mountain biking's positive effect on neuroplasticity:
– Novel Experiences
Mountain biking exposes riders to new experiences and challenges, which encourages the brain to form new neural connections. This is particularly important for older individuals, as engaging in novel and mentally stimulating activities can counteract age-related cognitive decline.
– Enhanced Sensory Input
Riding through diverse terrains and environments exposes the brain to a wealth of sensory input. This stimulation encourages the growth of new neurons and the strengthening of existing neural pathways.
– Physical Exercise
As mentioned earlier, aerobic exercise has been shown to increase the size of brain regions associated with memory and attention. This growth is believed to be partly due to the production of a protein called brain-derived neurotrophic factor (BDNF), which promotes the survival and growth of neurons. Regular mountain biking can increase the levels of BDNF, thereby supporting brain health and neuroplasticity.
In conclusion, mountain biking is an exhilarating outdoor activity and has numerous benefits for brain health. This challenging sport should be considered a valuable addition to anyone's exercise regimen, from improving cognitive function to promoting mental well-being and encouraging neuroplasticity.
So, whether you're new to the sport or an experienced rider, remember that each ride contributes to your physical fitness and your brain's health and function.
Exploring the Addictive Nature of Biking
From the streets of urban landscapes to the windy mountain trails, biking has captivated enthusiasts around the world. This phenomenal two-wheeled activity goes beyond a simple mode of transportation, becoming an addictive lifelong passion for many.
• Health Benefits: A Natural High
Biking is an excellent form of aerobic exercise, providing numerous health benefits. As you pedal your way along the trail, your heart rate increases, enhancing your cardiovascular endurance.
Regular physical activity profoundly impacts overall mental and physical health, such as reducing the risk of chronic diseases like heart disease, obesity, and type 2 diabetes.
– The Pleasure-Pain Principle
When you engage in intense physical exercise, your body releases endorphins, the "feel good" hormones. These chemicals act as natural painkillers and mood elevators, helping combat stress and promoting well-being.
The rush of endorphins generated during a high-paced bike ride is often referred to as the cyclist's high. This sensation is similar to the well-known runner's high and is one of the main reasons why many enthusiasts become addicted to cycling.
Learn more about the science behind this phenomenon from this Harvard Medical School article.
– Mental Wellness Booster
In addition to the endorphin boost, biking can provide a welcome escape from everyday stressors. Pedaling through scenic landscapes and immersing oneself in nature can help clear the mind, encouraging relaxation and stress relief.
Cycling has also been shown to benefit mental health by improving self-esteem, reducing anxiety, and even alleviating symptoms of depression.
One of the most attractive features of biking is the camaraderie and sense of belonging that it fosters. Cyclists often find themselves enveloped in an extensive network of like-minded individuals bound together by a shared appreciation for the sport.
They may participate in casual group rides, competitive races, or online forums, where they connect with others, exchange biking tips, and forge lasting friendships.
– The Supportive Tribe
By joining a local cycling club or participating in group rides, bikers can learn from seasoned riders and receive support and motivation from their peers. Riding together with others can push cyclists to challenge themselves and strive for improvement, all while tapping into the age-old human desire for social connection.
– Competitive Drive
For more ambitious riders, the thrill of competition adds an extra layer of excitement and addictive motivation to their passion for biking. Races and time trials offer an opportunity to push personal limits and engage in friendly rivalry within a supportive community.
As one strives to surpass their previous bests, the sense of accomplishment only fans the flames of addiction.
• The Adventurous Spirit: An Everlasting Challenge
Many cyclists are drawn to biking due to its inherently adventurous nature, which lends a sense of freedom and excitement. Biking entails venturing into the unknown, discovering new trails, and challenging oneself to push through personal boundaries.
– Exploring New Horizons
Bicycles empower riders to explore vast terrains and unlock previously inaccessible locations. The exhilaration of traversing challenging landscapes and taking in breathtaking views makes cycling an immensely rewarding and satisfying experience.
– Overcoming Obstacles
Biking enthusiasts relish the opportunity to tackle obstacles, whether it's grinding up steep hills, conquering technical singletrack, or fine-tuning their bike maintenance skills.
Persistent determination and the ability to overcome physical and mental challenges are essential qualities that keep avid cyclists striving for more, making biking a truly addictive endeavor.
• Personal Recommendations to Enhance Your Biking Experience
Based on personal experience and expert advice, here are a few tips to make your biking adventure even more enjoyable and addictive:
Invest in proper equipment: High-quality bike gear, such as a comfortable saddle, padded shorts, and a reliable helmet, can significantly enhance your biking experience, making long rides more comfortable and enjoyable.
Maintain your bike: Regular bike maintenance, such as cleaning the drivetrain and checking tire pressure, ensures optimal performance and reduces the potential for mechanically-induced mishaps.
Set goals: Establish realistic yet challenging goals and track your progress, whether it's increasing your weekly mileage, tackling a challenging race, or mastering a new technical skill. This practice will provide motivation to improve and feed your cycling addiction continuously.
As we have seen, there are several compelling reasons why biking is so addictive, from the health benefits and mental wellness it provides to the supportive community it cultivates and the adventurous challenges it offers.
One thing is certain once bitten by the biking bug. It's hard to resist the urge to keep pedaling. So embrace the addiction, get on your bike, and enjoy the ride!