What to do When My Electric Mountain Bike Battery Dies
An electric mountain bike is one of the most planet-conscious methods of travel. It is also one of the planet's safest means of moving around. No doubt, electric mountain bikes are known to amplify your pedaling power while increasing the amount of fun you have while biking. These bikes allow you to enjoy a satisfying amount of everything that makes mountain biking amazing. Apart from being small in size, sturdy and durable, an electric mountain bike is preferable as your main mode of transportation, any alternative.
If, for whatever reason, your mountain bike battery dies, there are several steps you can take to resolve it:
Let the battery and bike cool down.
Remove and charge the battery properly.
Turn the battery pack off. Wait several minutes and turn it on.
Try your spare battery.
Check the age of the battery.
Jump-start the Battery Management System.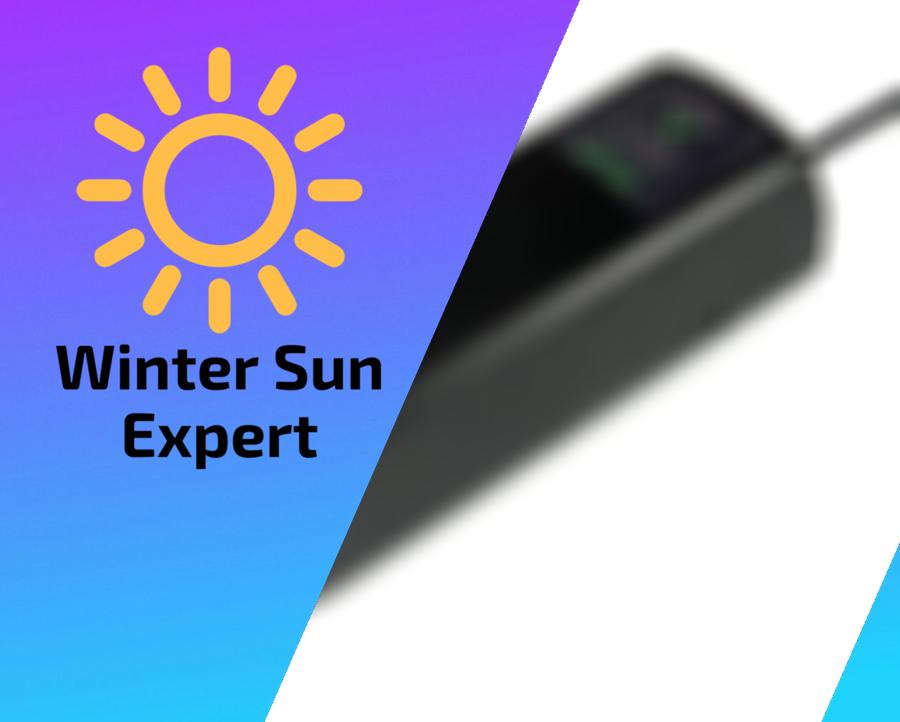 Wanna know what happens when your mountain bike battery dies? Here is a guide through the world of electric mountain bike batteries. In this article, you'll find the different types of batteries used on electric mountain bikes, how to charge them, and how to solve common issues when your mountain bike batteries die. By the end of this article, you'll know the basics of everything mountain bikes.
Important remark: Lithium-Ion (Li-Ion) and Lithium Polymer (LiPo) can be really dangerous and can explode when handled incorrectly. If you do not know what you are doing, please consult a specialist.
Types of Electric Mountain Bike Batteries
Considering an electric bike, there are two major features that you should look at. They include- the motor and the battery. The motor controls how much power is delivered throughout the bike, while the battery is the bike's beating heart. Without a good battery, the motor cannot function properly, and this affects the major purpose of having a pedal-assist bike in the first place.
As the power source for uphill and flat-out single-track blasts, it is easy to recognize the battery as a fundamental part of any electric mountain bike's system. So, if you are planning to cover long distances on your electric mountain bike, having a good battery with long life is essential. However, you may run into battery problems as this is mostly inevitable.
The first and important step here is knowing the type of battery that is most suitable for your electric bike, and how they are able to power the machine. For instance, there are some batteries that need be taken out of the bike to charge, while some require being left inside the bike.
There are two main types of batteries that are fitted to electric mountain bikes, they include Lithium-Ion (Li-Ion) or Lithium Polymer (LiPo) batteries. There's a general belief that a lithium-ion battery is the best type of battery for your electric bike, however, there are types that also come in lead-acid and cadmium-nickel. In fact, there are several other types of batteries on the market today, but it's important to know the most common ones.
What is a Lithium-Ion Battery?
A Lithium-Ion battery is a type of rechargeable battery that is usually much lighter than a similar-sized battery, especially when you compare it to the cheaper lead-acid type. Li-ion batteries are usually the most stable of all the batteries, which makes them a little more expensive than the others. Asides these, they are easy to charge and tend to hold a charge for a long time.
What is a Lithium Polymer battery?
A Lithium polymer battery is a type of Li-Ion battery that is encased in a soft polymer shell. This soft polymer shell allows the battery to be more flexible, and this is why they are gradually becoming more popular for use on electric mountain bikes. Li-Po allows manufacturers to come up with ideas that will allow the electric mountain bike to look more like regular bikes.
What are the Common Problems of Electric Mountain-bike Batteries?
Electric bike batteries often have problems that fit into one of two categories:
Charging issues: in this case, your battery won't charge or won't hold a charge (for example, you charge it for about 10 hours, and it doesn't charge or is low).
Discharging issues: These come in two varieties as well, firstly, your battery appears to be dead. When you take it out and reconnect it, it works again. The second one is that a fully charged battery dies very quickly.
Now, if you place your electric mountain bike battery on charge and it does not seem to charge, you may need to check the charger first. There are different ways to do this. You could use a light bulb and voltmeters to check. You can also check for a charger issue by trying to power your electric bike with the charger.
You'll first need to remove the battery pack, then hook the charger directly up to the power wires. If doing this makes the power display come on and the motor spin with your wheel, then you may have a battery problem instead.
If the charger passes the above test, this doesn't mean that there is nothing wrong with it, we've only just made it less likely to be the charger. Next, you'll definitely need a voltmeter test. These tests will work for both charging and discharging issues.
Diagnosing Your Mountain Bike Battery
There is an important tool you'll need to diagnose your dead motorcycle battery, and that is a Multimeter. This tool will make you see the standing voltage of your battery. To diagnose, remove all the bodywork, and connect your Multimeter to your battery terminals.
Always note that red is positive and black is negative. After connecting the leads, turn your Multimeter on and set it to read volts. (Some Multimeters auto-detect the voltage while others require setting— you can check your Multimeter manual to get a good idea of what settings you need).
On hardpack batteries, it is important that you first remove the battery from your bike. On the other side of your battery, you'll find 2 to 4 or even 5 terminals where you can plug your voltmeter. (You can plug into any 2 of these terminals to get a reading).
On soft-pack batteries, however, you'll see that manufacturers have included an XT-60 adaptor. You may see 2 cables that look the same. Just know that the XT60 is the larger of the 2 cables. Next, you'll want to plug in your voltmeter.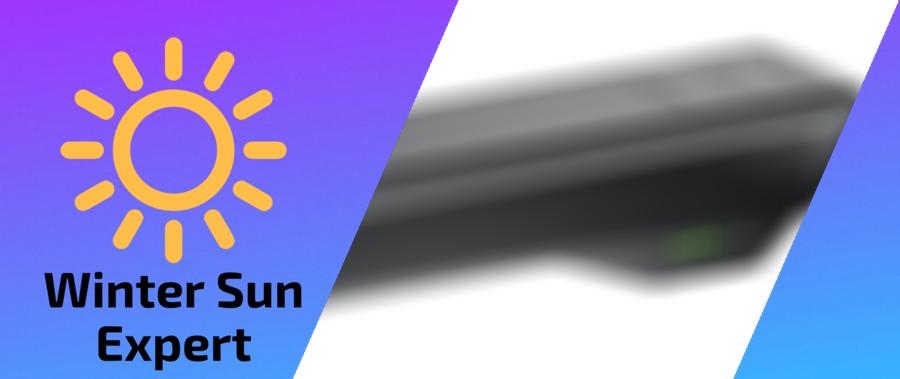 Once you've plugged it in, it is good to go if your battery reads above 35 volts. If your battery is below 35 volts, you may need to give your battery a charge. If it reads below 27 volts, it means you need a new battery.
Although your mountain bike may start with a standing voltage of 27 volts, it might be hard to start, and this can cause wear on the electrical system. But if you're on a time crunch and need to get somewhere in a hurry, you can jump-start the battery.
How to Fix Your Electric Bike Battery if it Dies
If you want to fix your battery issues, you can either take it to your local dealer and have it fixed for a price, or you can take a little DIY time and fix it yourself.
Cooled down: Make sure the battery and bike have cooled down. If you have asked a lot from your battery in a hot environment, the battery and the Battery Management System can get very hot and even shut down.
Remove the battery and try to charge the battery properly. You can also double-check the battery charging procedure in your manual and then plug the charger into your battery.
Turn the pack off: If the battery pack has an on/off switch, turn the pack off. Wait for several minutes and turn the pack on again, and check if it works.
Check the age of the battery, it can be that your battery is just too old and does not have enough capacity left. Normally you will notice this, similar to your phone battery, as it will last less and less. But there can be cases where you do not really notice this until you use it under different circumstances (like colder weather or different terrain). Batteries can only be changed for a finite amount of time.
Spare battery: If you have a spare battery, try if that battery works (make sure it is charged). If your bike does not run, there is probably something wrong with the electrical system on your bike. If the bike runs, your battery or the Battery Management System is probably broken or faulty. As lithium-ion and lithium-polymer batteries are really dangerous, it is advisable to replace it. Don't forget to check your manual if this can be done under warranty.
There are certain battery packs that can be full and still do not work. A spark can cause the Battery Management System to shut down the battery pack and enter a sort of fault mode. If this is the case, there is a trick to jump-start the pack.
How to Jump-Start your battery pack
Before continuing: jumpstarting a battery pack is dangerous and should only be done by somebody that knows what he is doing. If something goes wrong, your battery can explode.
Some battery packs, like the Luna Shark Battery pack, do not have an on/off button to rest the battery pack. When the Battery Management System detects a spark or another strange condition, it can turn itself off. Similar to your surge protection in your home. Not having an on/off button or switch means that you can not reset the Battery Management System, and the pack is dead.
If the battery pack has entered a faulty state, resetting it is impossible. To resolve this, you'll need to try a jump-start your battery for just a few seconds. Think of it as using a defibrillator on the heart.
The exact procedure depends on the battery pack and involves using another power source. This can be a power supply or even another battery. After jump-starting, you'll want to charge your battery normally. As a result, your battery should charge and then discharge normally once you've put it back on your bike. Always remember not to use the discharge port for more than a minute for charging, as it can cause a series of problems. Especially burning your house down.
If jump-starting still doesn't work, you may need to look into advanced options that involve cutting your battery open. Naturally, that's not something you want to be doing, as it is a job for experts. Also, you wouldn't be reading this guide if you know how to do that. So, you will need to revisit option 1: Take your electric bike back to a dealer. This time, they must decide if your battery can be saved or if you need to get a new one instead.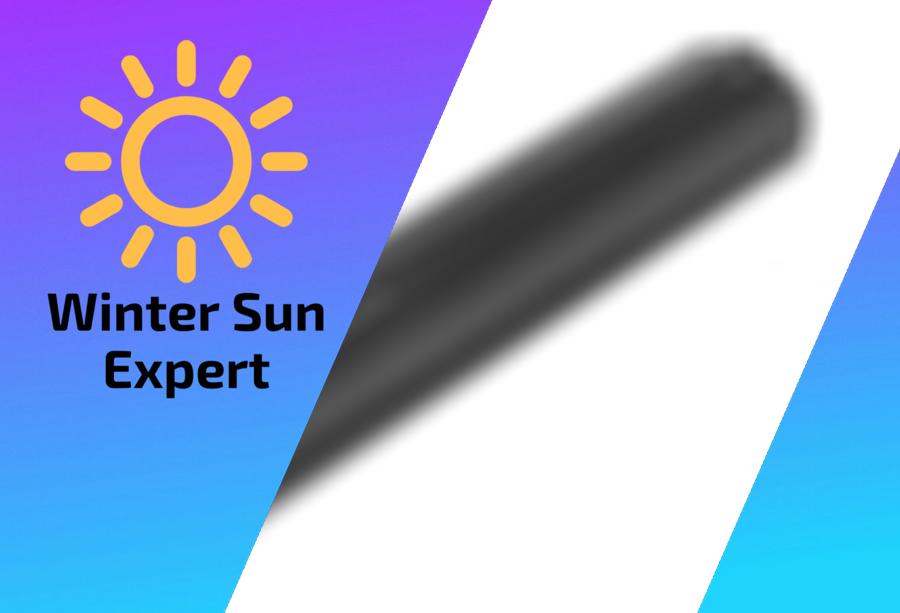 Take Home
We hope that this guide has been helpful in fixing the basic problems you tend to encounter with your electric mountain bike battery.
Actions to Take When Your E-Mountain Bike Battery Fails
• Step 1: Assess the Situation
When your electric mountain bike (eMTB) battery dies mid-ride, you should first carefully assess the situation. Consider factors such as your location, how far you are from your starting point, and if you have access to any potential charging stations.
Based on this assessment, you can determine the best course of action to handle the dead battery.
• Step 2: Switch to Manual Mode
If your eMTB no longer has any battery power, don't panic. You can still ride your bike in the manual mode. This means that you'll have to rely on your strength and stamina to pedal the bike, as there will be no electrical assistance.
Although your eMTB will now be heavier than a non-electric mountain bike, it's still a viable option to get back to your starting point.
• Step 3: Find the Nearest Charging Station (If Possible)
If you're lucky enough to be close to a charging station, you might have the option of recharging your battery partially or fully. Seek out nearby parks, sports centers, or even cafes with available charging points. To find charging stations in your area, you can use websites or apps like PlugShare or Open Charge Map.
• Step 4: Carry a Spare Battery or Power Bank
If you frequently encounter dead eMTB batteries, consider investing in a spare battery or a power bank to extend your bike's range. Spare batteries can be purchased from your eMTB's manufacturer or other reputable retailers. On the other hand, power banks generally provide enough power for a partial recharge in emergency cases.
Having a spare battery or power bank available also allows you to ride further without the fear of running out of battery power. Always check and make sure you are using compatible and approved batteries for your specific eMTB model to avoid any potential issues or hazards.
• Step 5: Plan Your Route Wisely
Plan your routes ahead of your ride to avoid battery depletion on your eMTB. This includes considering the terrain, elevation changes, and distance, as all these factors can influence the battery's lifespan.
Additionally, be aware of your bike's average range and adjust your route accordingly to make sure you'll have enough battery power to complete your ride.
Moreover, when planning your route, account for potential charging stations, especially when riding on longer trails. Furthermore, utilize your eMTB's Eco mode or lower assistance levels for preserving battery life, gradually increasing the assistance level only when necessary.
• Step 6: Maintain Your eMTB Battery
Proper maintenance of your eMTB battery is essential to prolong its lifespan and minimize the chances of it dying unexpectedly. Follow the manufacturer's recommendations for taking care of your battery, which may include:
Regular cleaning and checking for damages.
Charging the battery fully after each use.
Storing the battery in appropriate temperature-controlled environments.
Avoiding overcharging and only using compatible chargers.
By keeping your eMTB battery well-maintained, you'll reduce the risk of a dead battery while enjoying your rides in outdoors.
• Step 7: Know When to Replace Your eMTB Battery
All eMTB batteries have a limited lifespan, so it's crucial to be aware of when it's time to replace them. Most eMTB batteries have a charging cycle limit ranging from 500 to 1,000 cycles. Once your battery reaches this limit, its performance and longevity may decline.
If you notice a significant decrease in your battery's range or charging capacity, it's likely time for a replacement. Consult your manufacturer or a knowledgeable bike retailer to determine the best replacement battery options for your eMTB.
• Conclusion
An electric mountain bike offers an enhanced riding experience with the added assistance of an electric-powered motor. However, when the battery dies, knowing how to handle the situation effectively is crucial.
By assessing your surroundings, switching to manual mode, planning your routes, carrying a spare battery or power bank, maintaining your battery, and knowing when to replace it, you'll be better equipped to manage a dead eMTB battery.
Lastly, always prioritize safety and follow all local rules and regulations related to the use of electric mountain bikes. Happy trails!
| Step | Action |
| --- | --- |
| 1 | Stop the bike and turn off the system. |
| 2 | Check the battery level indicator on your bike's display or the battery itself. |
| 3 | If the battery is completely dead, switch to manual mode and pedal as a regular bike. |
| 4 | Find a nearby location or bike shop where you can recharge the battery. |
| 5 | Remove the battery from the bike and charge it using the appropriate charger. |
| 6 | Once the battery is charged, reinstall it on the bike and test the e-bike system. |
| 7 | If the battery doesn't hold a charge, contact the manufacturer or a local service center for assistance or battery replacement. |
| 8 | In the meantime, continue using your e-bike in manual mode or consider purchasing a spare battery for longer rides. |
Consequences of an Electric Bike Battery Depletion
• Understanding Electric Bike Batteries
Electric bike (e-bike) batteries are one of the essential components of an e-bike, as they provide power to the motor that assists in propelling the bike forward. The battery is usually a rechargeable lithium-ion type known for its energy density and long life span. However, like all batteries, they will eventually lose their ability to hold a charge and require replacement.
It is essential to understand what happens when an electric bike battery dies or encounters problems so that you can be better prepared and know how to respond accordingly.
• Signs of a Dying Electric Bike Battery
Before we discuss what happens if an electric bike battery dies, let us first identify some common signs that may indicate that your battery is on its way out:
Reduced range: When your electric bike is unable to cover the same distance on a single charge as it used to, this could mean that the battery is losing its capacity.
Slower performance: If your e-bike feels less responsive or struggles to reach its top speed, it might be due to a weak battery.
Inconsistent power output: If your e-bike's power output fluctuates or cuts out completely at times, this could also suggest that your battery is nearing the end of its life.
If you notice any of these signs, it is essential to address the issue promptly to avoid any potential complications that may arise from a completely dead battery.
• Consequences of a Dead E-Bike Battery
– Loss of Pedal Assist
The most immediate consequence of a dead battery is the loss of electric assistance during your ride. Without a functional battery, your e-bike's motor will not receive the necessary power to assist you in pedaling.
As a result, you will have to rely solely on your pedaling power to keep moving, which may be more challenging, especially if you are carrying a heavy load or climbing hills.
– Increased Riding Effort
Since the battery supplies the motor with power, a dead battery will force the rider to expend more energy than they would with a working battery.
This issue isn't just limited to the lack of pedal assist; an e-bike is generally heavier than a standard bike due to its motor and battery, making it more challenging to pedal without assistance.
– Reduced Resale Value
A dead or weak battery can also harm the resale value of your electric bike. Potential buyers may factor in the cost of a new battery and can use that as leverage to negotiate a lower price for the bike. Therefore, it is essential to maintain your battery health to preserve your e-bike's overall value.
• How to Prevent and Manage a Dead E-Bike Battery
Now that we have covered what happens when an electric bike battery dies let us look at some steps you can take to prevent this issue and manage it if it occurs:
– Regular Maintenance
To extend the life of your battery and reduce the chances of it dying prematurely, practice regular maintenance. This includes:
Charging your battery as per the manufacturer's guidelines
Avoiding extreme temperatures, both hot and cold
Regularly cleaning the battery contacts, ensuring they are free of dirt and debris
Storing your e-bike in a cool, dry environment when not in use
– Carry a Spare Battery
If you have a long journey ahead or plan to use your e-bike frequently, carrying a spare battery can help prevent potential trouble caused by a dead battery. In case your main battery dies during a ride, you can switch to the spare one and enjoy uninterrupted pedal assistance.
– Replace the Battery
If your e-bike battery starts showing signs of wear or has completely died, replacing it with a new one is essential. A reputable battery dealer can help you find a compatible battery for your e-bike, ensuring the best performance and safety.
– Know Your Range and Plan Your Routes
Before embarking on a journey, familiarize yourself with your e-bike's estimated range based on its battery capacity and the level of pedal assistance used. Use this information to plan your routes accordingly, including charging stops if needed, to avoid ending up with a dead battery mid-trip.
• In Conclusion
Understanding what happens if an electric bike battery dies allows you to better prepare for this situation and manage its consequences more effectively. Regular maintenance, carrying a spare battery, and planning your routes can all help you prevent and respond to a dead e-bike battery.
These measures can prolong your battery's life span and help you enjoy smoother, trouble-free e-bike experiences.
For more information on e-bike battery care and maintenance, the Battery University website offers a wealth of knowledge on this topic, including specific tips for lithium-ion batteries.
What happens if an electric bike battery dies?
Loss of electrical assistance
The electric motor will not provide any assistance, making the bike operate like a traditional bicycle.
Heavier pedaling
As electric bikes are generally heavier due to the battery and motor, pedaling without assistance can be more challenging.
No access to electric features
Some electric bikes have features like lights or display screens that rely on the battery; these will not function without power.
Decreased range
The overall range of the bike without power assistance will be limited to how far the rider can pedal manually without assistance.
Recharging the battery
The rider will need to recharge the battery before they can regain access to electric assistance and features.
Riding an E-Bike After Battery Exhaustion: Is It Possible?
Electric bicycles, also known as e-bikes, have gained popularity in recent years due to their convenience, eco-friendliness, and added power boost compared to regular bicycles. However, one common question that arises among e-bike riders is whether they can still ride their bike after the battery dies.
• Understanding Electric Bike Components
Before addressing the main question, it is essential to understand the basic components of an electric bike and how they work. An electric bike primarily consists of three key parts:
Motor: This component provides the additional power that distinguishes electric bikes from regular bicycles. Motors can be placed at various locations on an e-bike, such as the front or rear wheel or even the crankset. The motor's power output, usually measured in watts (W), determines how much assistance it will provide when pedaling.
Battery: The battery is the energy source that powers the motor. E-bike batteries are rechargeable and come in different capacities, which dictate how much range or distance they can cover before needing a recharge. Battery capacity is measured in watt-hours (Wh) and directly affects the e-bike's performance.
Controller: This component manages the power delivery from the battery to the motor. It also allows the rider to control the level of assistance and monitor the e-bike's various functions, such as battery level and speed.
Now that we have a basic understanding of electric bike components let's tackle the main question.
• Riding an Electric Bike With a Dead Battery
In short, yes, you can ride an electric bike after the battery dies. When the battery is completely drained, an e-bike essentially functions like a regular bicycle. This means you can continue riding using your physical effort and pedaling power alone.
However, it is worth noting that electric bikes are generally heavier than regular bicycles due to the additional components such as the motor and battery. This can result in a more challenging ride when pedaling without the assistance of the motor.
Before embarking on a long ride or a daily commute, it's essential to consider the following factors to avoid running out of battery power:
– Assess Your Battery's Range
Understanding your e-bike battery's range is crucial in planning your rides and ensuring you don't end up stranded with a dead battery. Several factors can affect your battery's range, such as the level of assistance you choose, the terrain, the weight of the rider and cargo, and even the weather conditions.
Cold temperatures, for instance, can reduce battery performance and overall range.
Refer to your e-bike's manufacturer specifications to get an estimated range for your battery. You can also find online tools and calculators, such as the Bosch Range Assistant, to help you estimate the range based on various factors.
– Monitor Your Battery Usage
Most e-bikes come with onboard displays that allow you to track your battery usage during a ride. Get accustomed to reading this information and making adjustments to your level of assistance during your ride to maximize your battery life.
If you notice you're running low on battery, consider reducing your power output or switching to an eco mode if it's available.
– Plan Your Rides Accordingly
Plan your rides based on your estimated range and battery usage to avoid draining your battery completely. This includes choosing routes within your battery's range limits and considering factors such as terrain and weather conditions that may affect battery performance.
Additionally, make it a habit to charge your battery after every ride so it's ready for your next trip. This ensures you have a fully charged battery for each ride and helps maintain good battery health.
• Battery Care and Maintenance Tips
Taking proper care of your e-bike battery is paramount for its longevity and performance. Here are some helpful tips to follow:
Store your battery indoors at room temperature, away from direct sunlight or extreme temperatures. Extreme heat or cold can negatively impact battery life and performance.
Use the charger your e-bike's manufacturer provided to ensure compatibility and optimal charging.
Periodically check and clean the battery connections to ensure proper contact and performance.
If you don't plan to use your e-bike for an extended period, periodically charge the battery to avoid it reaching a critically low level, which can lead to permanent damage.
In conclusion, riding an electric bike after the battery dies is entirely possible, albeit more challenging due to the added weight of the motor and battery components.
By understanding your e-bike's components, managing your battery usage, and taking care of your battery, you'll be better prepared for any situation that arises during your rides.
| Question | Answer |
| --- | --- |
| Can you ride an electric bike after the battery dies? | Yes, you can ride it like a regular bicycle. |
Reviving a Deceased E-Bike Battery: Tips and Tricks
An electric bike (e-bike) can be an efficient and enjoyable mode of transportation, but its performance heavily depends on the battery life. Over time, batteries can lose their capacity, leading to reduced performance or, in some cases, a dead battery.
If you find yourself dealing with a lifeless e-bike battery, don't despair. In this article, we will go through a step-by-step process to help you revive a dead e-bike battery and get back on the road.
• Identifying the Type of Battery
The first step when trying to revive a dead e-bike battery is to identify the type of battery your e-bike uses. There are three main types of batteries commonly used in e-bikes:
Lithium-ion (Li-ion): The most popular type of battery used in modern e-bikes. They are lightweight, have a relatively long lifespan, and maintain a consistent voltage throughout their discharge cycle.
Nickel-metal hydride (NiMH): An older battery technology commonly found in older e-bike models. They are heavier than lithium-ion batteries and provide less capacity but are still reliable and can be more affordable.
Sealed lead-acid (SLA): The oldest and heaviest type of e-bike battery, often found in budget e-bikes. They are the least efficient and have a shorter lifespan compared to the previous two types.
It is essential to know the type of battery your e-bike uses because the techniques to revive each battery type can vary. To find the battery type, consult your e-bike's manual or inspect the battery's label.
• Testing the Battery Voltage
Before you try any battery revival methods, testing the battery voltage to confirm if it's dead or if an accessory/weaker component is causing the problem is essential. To do this, you will require a multimeter.
Carefully remove the battery from your e-bike, following the manufacturer's guidelines.
Set your multimeter to measure DC voltage.
Connect the multimeter's probes to the battery terminal red probe to positive (+) and the black probe to negative ().
If your battery's voltage is close to its full charge rating (e.g., a nominal 36V battery should read around 36V – 42V), the battery might still be functional. If not, you can proceed with the revival process.
• Reviving Lithium-ion (Li-ion) Batteries
– Jumpstarting a Li-ion Battery
If your Li-ion battery's voltage is below 2.5V per cell, most conventional chargers will not recognize or charge the battery, considering it dead. In this case, you can try jumpstarting the battery using a lower-voltage charger.
Find a charger with a lower voltage rating (e.g., 12V) and suitable connectors, or use a DC power supply or another Li-ion battery with a similar voltage.
Connect the low-voltage charger to your battery and let it charge for around 10-15 minutes.
Check the voltage using a multimeter. If it's now above 2.5V per cell, you can reconnect your original e-bike charger and attempt to charge the battery as usual.
If the battery charges and holds its charge, you've successfully revived it. If not, the battery may be damaged beyond repair, and a replacement may be necessary.
Caution: Jumpstarting Li-ion batteries can be hazardous if not performed correctly. If you are unsure of your abilities, consult professional help.
– Balancing the Cells
Li-ion batteries typically have a built-in battery management system (BMS) that helps to balance the cells and prevent overcharging. However, sometimes cells may become unbalanced, or the BMS may become faulty, causing a perceived "dead" battery. You can attempt to revive the battery by manually balancing the cells.
Carefully disassemble the battery case and locate the BMS.
Measure the voltage levels of individual cells using a multimeter. If there are significant differences in voltage levels between cells, they need to be balanced.
Use a balance charger or manually charge or discharge individual cells to achieve equal voltages. Reassemble the battery, ensuring all connections are secure and properly insulated.
Attempt to charge the battery using the original charger. The issue was successfully resolved if the battery charged and holds its charge.
• Reviving Nickel-metal Hydride (NiMH) and Sealed Lead-acid (SLA) Batteries
The methods for reviving NiMH and SLA batteries are similar and involve manually charging and discharging the battery and restoring capacity. You will require a variable power supply or charger compatible with both battery types.
Set the charger to the battery's recommended charging voltage and current; consult your battery's manual for these values.
Connect the charger to the battery and let it charge to full capacity. Be sure to supervise the entire process and monitor for any signs of overheating or swelling.
Once the battery is fully charged, discharge the battery using a suitable load (e.g., a light bulb or resistor). Monitor the discharging process to ensure it doesn't over-discharge, as this could cause further damage.
Repeat the charging and discharging cycle several times, which can help restore the battery's capacity.
• Additional Resources
For more detailed information on e-bike batteries and their maintenance, check out this comprehensive Battery University guide.
• Final Thoughts
Reviving a dead electric bike battery is possible but requires careful consideration, expertise, and patience. If you are unable to revive your battery or are unsure of the process, consult a professional or consider replacing the dead battery with a new one to ensure your e-bike's performance and safety.
Regular battery maintenance, such as proper storage, charging practices and avoiding over-discharging, can help prevent premature battery failure and prolong its lifespan.
| Step | Instructions |
| --- | --- |
| 1 | Check and confirm that the battery is indeed dead by testing its voltage with a multimeter. |
| 2 | Identify the type of battery used in your electric bike (e.g., lithium-ion, lead-acid). |
| 3 | Remove the battery from the bike and place it in a well-ventilated area with a stable temperature. |
| 4 | For lithium-ion batteries, use a compatible smart charger with a balanced charging function. |
| 5 | For lead-acid batteries, use a compatible charger with a desulfation function. |
| 6 | Connect the charger to the battery and start the charging process. Monitor the battery's temperature and voltage during charging. |
| 7 | Once the battery reaches its recommended voltage, disconnect the charger and re-install the battery in the electric bike. |
| 8 | Test the electric bike to ensure proper function. If the battery still does not hold a charge, consider replacing it. |
Jumpstarting Your Electric Bike: Can It Be Done?
Jump-starting an electric bike (e-bike) may be a topic of curiosity and confusion for many riders, especially those who are new to e-bike technology.
• Understanding Electric Bike Batteries
Before delving into the topic of jump-starting an e-bike, it's important to understand the battery technology used in these machines. Most modern electric bikes use lithium-ion batteries, which offer a high energy density, relatively low self-discharge, and a long lifespan.
These batteries are designed to provide a specific voltage and current based on the e-bike's requirements and are equipped with a Battery Management System (BMS) to monitor and protect the battery.
• The Jump-Starting Method
Jump-starting a conventional vehicle involves connecting the dead battery to a live one from another vehicle or a portable jump-start device, allowing the electrical current from the live battery to flow into the dead one, and then starting the vehicle's engine using the now-charged battery.
This process entails a significant amount of electrical current passing rapidly between the two batteries.
However, applying the same method to electric bikes is not recommended for several reasons:
– 1. Voltage and Compatibility
The voltage of car batteries (usually 12V) significantly differs from that of e-bike batteries (generally 24V, 36V, or 48V). Connecting an e-bike battery to a higher voltage battery using jumper cables can potentially damage the e-bike's electrical components, including the motor and controller.
– 2. Battery Management System
The BMS in an e-bike battery is responsible for monitoring temperature, voltage, and current and ensuring safe operation of the battery. Jump-starting an e-bike may bypass the BMS and cause it to malfunction, leading to further damage to the battery or compromised safety features.
– 3. Risk of Short Circuits and Overheating
An e-bike's electrical system is typically more sensitive than that of a car. Using jumper cables to connect an e-bike battery to another, the higher-voltage battery can easily cause a short circuit or overheat the battery, leading to irreparable damage or, in the worst-case scenario, a fire.
• Alternative Methods to Recharge an E-Bike Battery
Instead of attempting to jump-start an e-bike, consider the following safer and more reliable methods for recharging the battery:
– 1. Use the Provided Charger
The safest and most recommended method is to use the charger specifically designed for your e-bike battery. Connect the battery to the charger and plug it into a standard electrical outlet, and allow it to charge until it reaches the recommended capacity.
Note that charging rates may vary depending on the battery and charger, so refer to your e-bike's manual for specific instructions.
– 2. External Battery Packs
Some e-bike riders carry external battery packs, which can be used to recharge an e-bike battery on the go. Many are available with a USB output, enabling them to charge smaller electric devices, like smartphones.
These portable battery packs usually have a lower capacity than the primary e-bike battery, but they can provide enough energy to help you reach your destination in case of an emergency.
– 3. Solar Chargers
Riders seeking eco-friendly recharging options might consider solar chargers. These devices use solar panels to capture sunlight and convert it into electricity, which can then be used to recharge an e-bike battery.
However, solar chargers tend to be significantly slower than traditional chargers, and their efficiency depends on weather conditions and sunlight intensity. While they might not be suitable for everyday use, they can be an excellent backup solution for long-distance rides or trips in remote areas.
• Final Recommendations
In conclusion, jump-starting an electric bike is not recommended due to the risks of damage to the battery, and electrical components and potential safety hazards.
Instead, e-bike users should rely on the provided charger, carry an external battery pack, or explore solar charging options to ensure a safe and efficient recharging process.
By taking the proper precautions and avoiding shortcuts like jump-starting, electric bike enthusiasts can enjoy the benefits of e-bike technology while minimizing the risks.