5 Best Mountain Bikes for Commuting
Getting to your work or school or even to the mall means hovering through dense traffic at almost every road. Sometimes, while waiting in traffic, you will see bikers passing through the traffic with ease. Having a bike can save you a lot of time in the day by letting you save time from traffics and unwanted roadblocks. But the question is:
Can a mountain bike be used for commuting?
Yes, you can use your mountain bike to commute to your office or ride it to school or just take a run around the neighborhood. Mountain bikes are initially not made for commuting, but with some simple performance enhancements and gear modifications, you can easily convert your mountain bike to a high-performance road bike for commuting.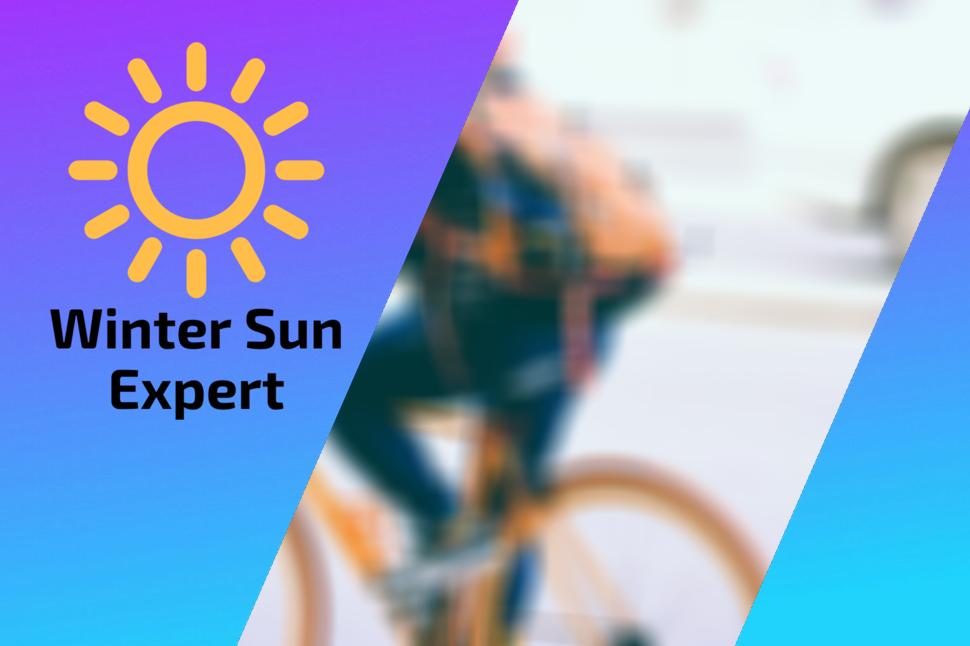 These modifications are not the same for each bike. There are different modification options for different mountain bikes.
The best mountain bike for commuting would be the bike that provides you the most comfort and enables efficient riding experience. Even the neglected and left-out mountain bike in your old garage can be a good contender for your daily commuting needs. You just need to know some tips and hacks before choosing the perfect mountain bike for commuting.
In this article, I will focus on how you can choose the best mountain bike for commuting. I will provide detailed info on the best mountain bikes that are almost ready to be your commuting partner along with your partner on rough terrains. Later on, I will provide some tips and tricks to efficiently use your mountain bike for commuting. So sit tight and welcome yourself to the wonderful world of mountain bikes!
The best mountain bikes for commuting
The 5 Best Mountain Bikes for Commuting are:
Diamondback Overdrive 29 Hardtail Mountain Bike
BEIOU Carbon Fiber 650B Mountain Bike
Montague Paratrooper 24 Speed Folding Mountain Bike
Diamondback Bicycles Overdrive
Vilano Blackjack 3.0 29er Mountain Bike
| | Brand & Type | Suspension System | Gear Manufacturer | Frame Material |
| --- | --- | --- | --- | --- |
| Our Top Pick | | Shimano Acera 8 | TekTro Gears | Aluminum |
| Best Carbon Fiber Commuter Bike | | AirFork | Shima Deore Shifters | Carbon Fiber |
| Best Foldable Commuter Bike | | Suntour XCT | Shimano RapidFire | Metal Alloy |
| Best Budget-Friendly Mountain Bike | | Shimano Suspensions | TekTro Gears | Aluminum |
| Best for Long Commutes | | Shimano EF-51 | Shimano Tourney | Double Butted Aluminum |
● Diamondback Overdrive 29 Hardtail Mountain Bike
If your route to work or school consists of rough-surfaced roads or terrains, your bike would need to be stable and durable to provide you a smooth feeling and safe journey. Luckily, the Diamondback Overdrive 29 Hardtail Mountain Bike is a tough one to last for a lifetime.
Generally, our route to the office or school or the supermarket consists of many hard twists and turns. On top of that, there are dirt and potholes almost on every corner. But thankfully, the Diamondback Overdrive can save your effort in this manner. The bike comes with large-sized tires and a fully customized frontal suspension system that neutralizes the vibrations and unusual road conditions. You will ride smoothly on paved roads, rough terrains and wetted areas without any additional modification.
The internal structure of this mountain bike has been made with the strongest metal out there in the market. The structure has an outer layer made out of a durable polymer that can withstand a lot of pressure and rough weather patterns. Here are some of the top qualities of this mountain bike that I liked!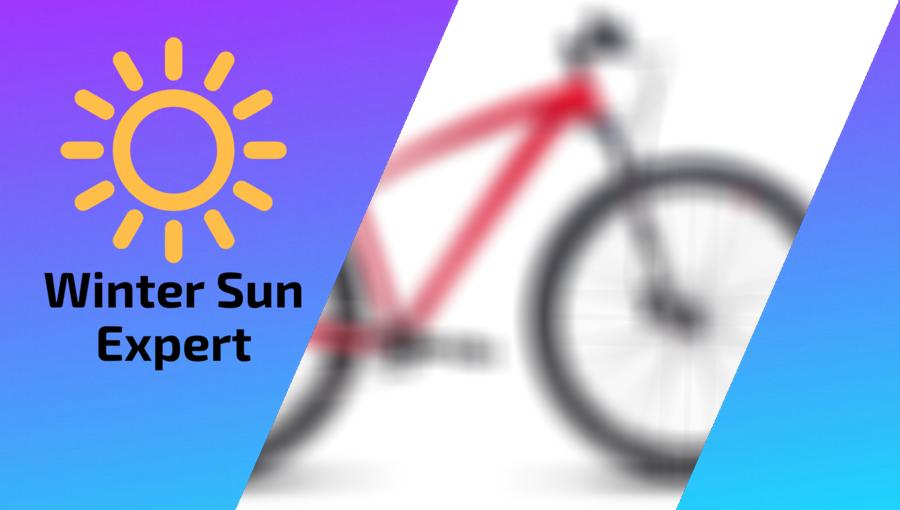 – Key Features
Completely hand-built aluminum alloy frame
Butted tubes for excellent stability and strength
Tektro brakes designed with mechanical disc for powerful brakes
8 different gear switching options for different riding situations
Bigger wheels for better performance
– Drawbacks
Much more muscle power needed because of the flexible suspension system
Extra gearing needs regular maintenance for eternity
There are no rear rack or fender included
The seat has no cushioned pad
Riding this awesome piece of technology feels like having a game controller at hand and playing a fast-paced biking game. It's smooth and not bumpy at all. Check it out!
● BEIOU Carbon Fiber 650B Mountain Bike
If I were to pick one single mountain bike from hundreds of others, I would choose BEIOU Carbon Fiber 650B with my eyes closed. Why this particular mountain bike? Well, being a carbon fiber mountain bike, this one rules all the other ones out easily. At just $1300, this is just a bargain compared to other carbon fiber bikes in the market.
But, why is it so special? Because the frame of the bike was made from advanced carbon fiber technology. It makes the bike almost indestructible, literally. Carbon fiber makes everything weigh much less. Traditionally, bikes are made with steel alloy or metal alloy frames. These frames make the most of the overall weight of a bike. But, with carbon fiber technology, bikes have become much less heavy and more durable. The BEIOU Mountain Bike weighs a little more than 24 pounds in total.
On top of the weight advantage, the carbon fiber frame is shock absorbing. It can make your bumpy or rocky roads seem smooth. The bike frame absorbs most of the vibrations that the tires come in contact with. Here are some other advantages of this first-class mountain bike for commuting!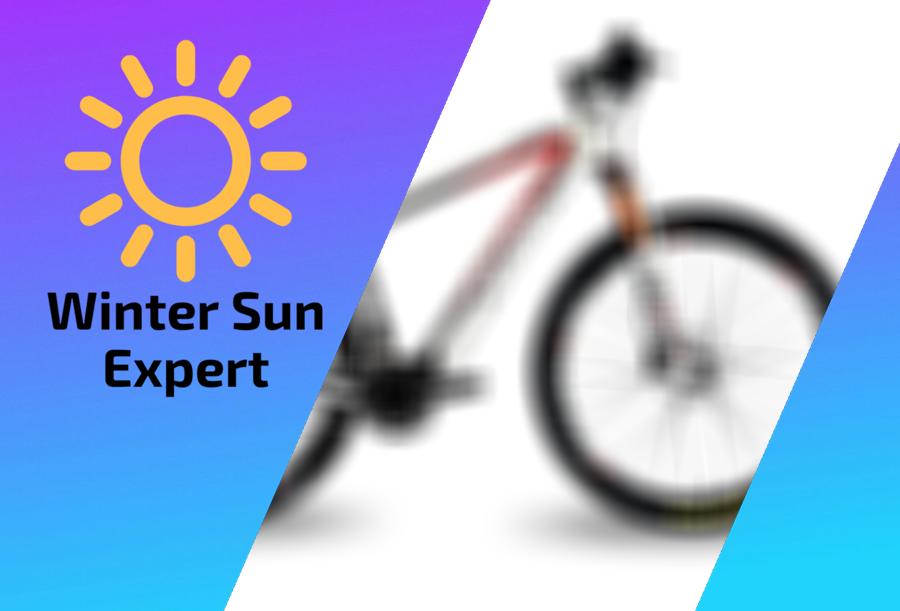 – Key Features
Highly responsive Shimano Deore Shifters for quick actions
Switching between gears made pretty easy
Excellent hydraulic brakes
Integrated high performing crankset for smooth transitions
Fewer vibrations, more speed
Air fork triple-layered suspension system
– Drawbacks
Bike seat has no cushions for comfortable riding
Frame attracts dirt and needs regular cleaning
Tires need to be modified before switching to paved ridings
For a smooth ride to work or school or just a stroll around the park, this can be your commuting partner. It's not just a bike, It's a shortcut to your destination. Learn more!
● Montague Paratrooper 24 Speed Folding Mountain Bike
Most of the cyclists out there don't like the sound of folding bikes so much. There is a wide belief that folding bikes have easily breakable internal structure and can't withstand a good amount of pressure. To those of you who believe in this thought, here's a mountain bike that's foldable and tougher than a motorbike. The Montague Paratrooper 24 Speed Folding Mountain Bike was initially designed to be used by paratroopers on quick gateway missions. This bike was tested by pushing it out of a helicopter and, it was good as new after the fall. How's that to call it durable?
The front suspension system consists of Suntour XCT shock-absorbing technology. The gearing and dampeners can absorb the highest degree of impact and provide the rider smooth biking experience even on rough road patterns. The gears are set in a balance to give the rider total control in both clear and rough weather conditions.
The main body of this bike is made from galvanized iron sheet metal. With the most advanced aluminum structure, the bike can withstand vibrations and impacts without conveying it to the rider. Also, it has triggered gear design from Shimano. The rider can easily switch between the top and bottom gear smoothly. There's no knocking or backfire from the suspension. The speed easily transits from the highest to the lowest. Here are some extra features of this bike!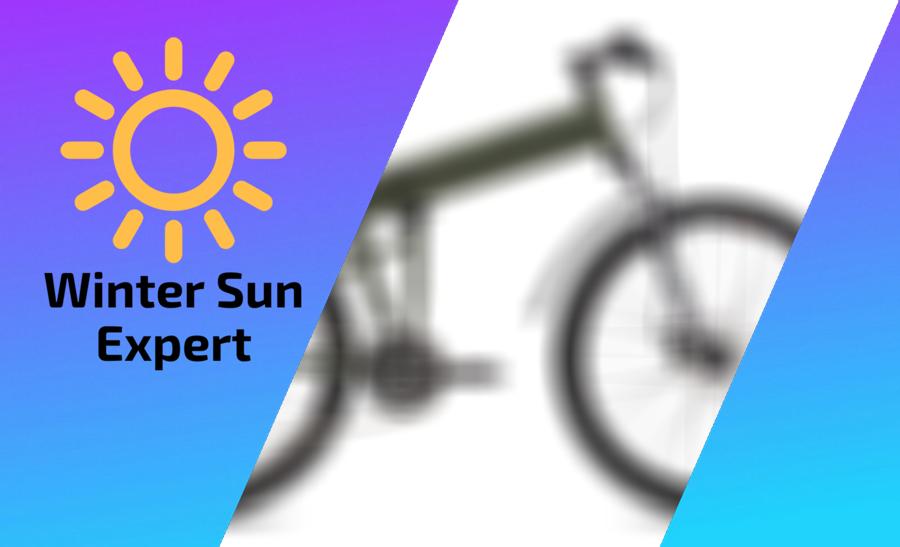 – Key Features
Smart folding design for ease of transport
Different frame sizes to choose from
Mechanical disc enabled high performing brakes at the front and back
Strong rims with extra durability
Smooth finishing
– Drawbacks
No kickstand provided with the original bike
Latching pin is bent on the folding item
The pedal is a little bent on the inside
Though this bike is not a cheap one, for less than $900 it's just a pure win-win situation. Being foldable and made to be used by paratroopers, this bike can save your space and provide you assistance on rough travels. Take a look for yourself!
● Diamondback Bicycles Overdrive
The proud Diamondback Overdrive offers another mountain bike for those biking enthusiasts with a low budget. The price range is fair to those with commuting needs on a regular basis. Like the earlier overdrive bike, this bike can also withstand everything you throw at it. From rough terrains to muddy pavements, this bike can run smoothly on almost anything. The overall system is designed to provide the rider complete satisfaction by handling any type of road conditions.
The brakes were designed with mechanical discs to provide smooth transitions and assistance in sudden life-saving stops. With large tires, the bike requires a good amount of muscle power. But, if your journey is not that big, it won't matter. You might need to maintain a high amount of pedal power to perfectly balance the speed changes.
The bike is made from polymer and vinyl material. The internal frame structure has compact technology that can absorb a high amount of shocks and provide smooth riding experience. It surely has some drawbacks because of the budget range. Here are some of its notable features and drawbacks!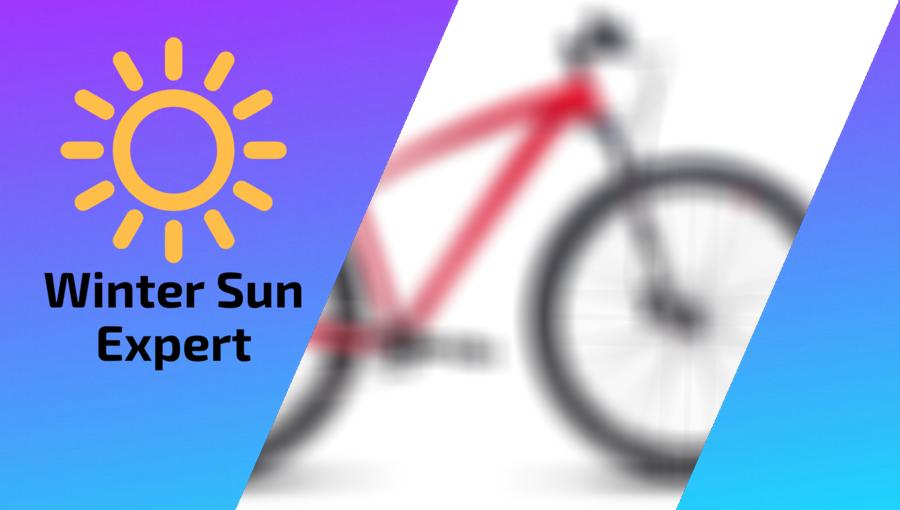 – Key Features
The bike frame is highly durable and impact resistant
Suspension system comes with easy switching capabilities
Gears are aligned for smooth transitions with respect to speed variations
Assembly is pretty easy for even a no brainer
Good welded finish with the overall design
– Drawbacks
The seat has no cushioned padding
Grips on the front handle are rough
Plastic polymer pedal
Looking at the price range, this bike is a blessing for those looking to buy a side bike only for commuting. With some general modifications and shifting, this bike can be an amazing commuting partner to those looking for a quick gateway. Check it out yourself!
● Vilano Blackjack 3.0 29er Mountain Bike
If you think budget-friendly bikes are not worth it, I'm here to prove you wrong. The Vilano Blackjack 3.0 may not be able to go on a tough competition with high-end mountain bikes, but it surely can get the job done quickly and perfectly.
The suspension system of this mountain bike is made keeping in mind the mixture of hardness and softness that riders need. The wheels are allowed to compress easily against the front handlebar. This provides smooth transitions for higher speeds to lower and vice-versa. You can easily put in hard brakes without even thinking about damaging the wheels.
The rear derailleur comes with a wide range of speed variations and gear options. The Shimano Acera 8 speed technology offers various speed variations and gear combinations so you can adapt to a certain road type. Learning the gears will take some time but it's totally worth the practice.
The bike comes with world-famous Suntour XCT bike cranks along with a SHIMANO TX50 derailleur at the front. This piece of advanced technology makes switching between gears effortless. You can experience the smooth transition from a higher to a lower gear or a lower to a higher gear with just a simple push. On top of that, the pedals synchronize with the gear switch pretty smoothly. You won't feel burden on your muscles at the moment of switching gears. Here are some of the features I liked!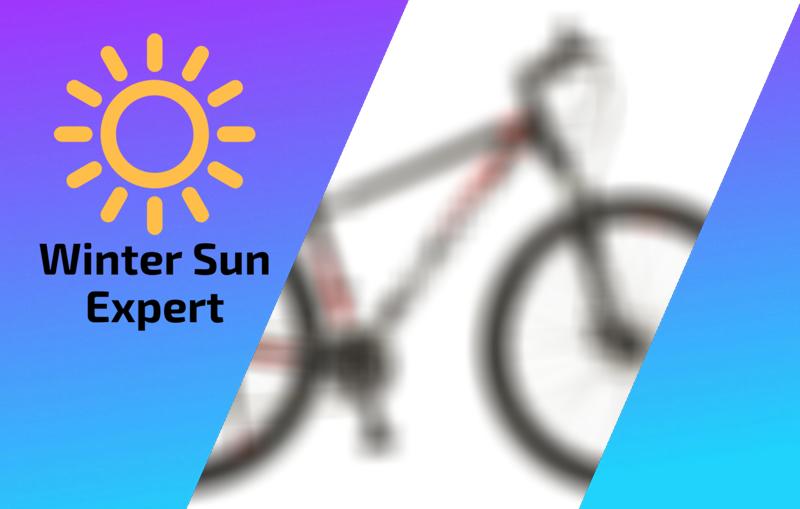 – Key Features
Large-sized alloy rims with an extra protective coating
Integrated gear shifter from Shimano EF
Front and back gears assembled with mechanical breaks
High-end derailleur at both sides
Smooth transitions on paved roads and off roads
– Drawbacks
Spoke rims are prone to flexes on trails
Doesn't come with cushioned or padded seat
Front handle has low key screws
For a limited price range, this bike works like magic. The overall build is satisfying while keeping the suspension and gear system at the highest value. The bike is a bargain compared to the facilities it provides. Take a look!
Tips for Commuting With a Mountain Bike
The general distinction between a road bike and a mountain bike is that mountain bikes are made for rough surfaces and narrow terrains while road bikes work smoothly on paved roads. Road bikes don't perform very well on off roads. Similarly, mountain bikes aren't supposed to perform as well as road bikes on paved surfaces. But, with some easy modifications, a mountain bike can be turned into the ultimate machine to become your partner for commuting and wild adventures.
Most of the mountain bikes come with specifications that support the bike on rough trails and heavy grounds. But, to convert your mountain bike into your commuting partner, follow these simple tips and hacks for different parts!
● Choose Appropriate Tires
The most important factor to keep in mind while converting your mountain bike for commuting is the tires. The tires that are offered by high-end mountain bike manufacturers are pretty classy and smooth. They offer very good biking experience on both rough surfaces and paved roads. Though, the rider will face performance lags on paved roads, it isn't that much of a deal.
But, low budget mountain bikes are mostly made for off-road tracking. They don't do much on paved roads. On top of that, heavy and large-sized tires don't perform well on city roads as for their surface friction. So, if you have large off-road tires on your mountain bike, consider changing it to road tires for smooth movements. But be cautious while choosing the tires. They should be perfectly compatible with gears and suspension system. In case of pumping, don't put too much air in or you might face performance issues.
● Mudguards for Protection
Commuting means facing all types of weather conditions. You might never know when you need to fight with a lot of mud to get to your destination. Despite most of the mountain bikes are made for rough terrains, they don't come with mud flaps or fenders. Mudflaps can save you from a lot of hassle en route. If you're planning on daily commuting, fenders can be a smart choice.
Fenders keep the mud lodged between the back tire and the mud flap. It prevents splashing of water or mud and saves you from getting wet or dirty. Consider installing a mud flap right when you assemble your bike for the first time. Don't wait for the rain to install it.
● Install Lights if Necessary
If your commute makes you ride at night, consider installing lights at the front and back of your bike. Installing lights on a bike is pretty easy and handy, but there are a lot of rules regarding that. These rules differ regarding your country's law. Some countries allow RGB lights while others allow only soft white lights. Before looking for a light to install, look at the laws in your country or contact local manufacturers.
Most of the commuters install a white soft glow beam light at the front side of the bike and a red light at the back. There are different types of lights including manually controlled lights. Choose the one that suits your computing needs rather than the one that's popular.