5 Best Mountain Bikes for Commuting
Getting to your work or school or even to the mall means hovering through dense traffic at almost every road. Sometimes, while waiting in traffic, you will see bikers passing through the traffic with ease. Having a bike can save you a lot of time in the day by letting you save time from traffics and unwanted roadblocks. But the question is:
Can a mountain bike be used for commuting?
Yes, you can use your mountain bike to commute to your office or ride it to school or just take a run around the neighborhood. Mountain bikes are initially not made for commuting, but with some simple performance enhancements and gear modifications, you can easily convert your mountain bike to a high-performance road bike for commuting.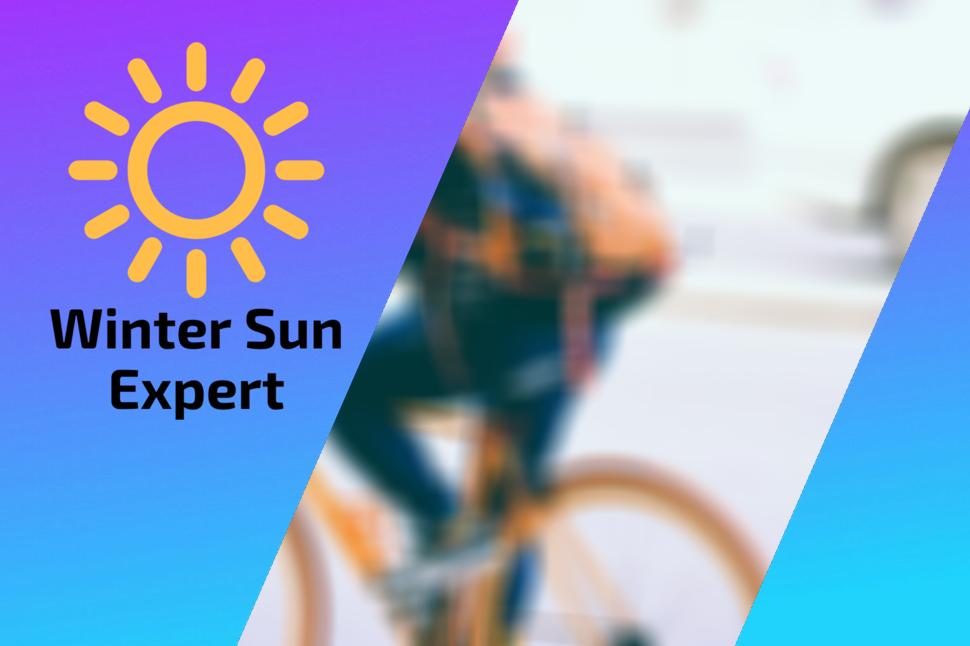 These modifications are not the same for each bike. There are different modification options for different mountain bikes.
The best mountain bike for commuting would be the bike that provides you the most comfort and enables efficient riding experience. Even the neglected and left-out mountain bike in your old garage can be a good contender for your daily commuting needs. You just need to know some tips and hacks before choosing the perfect mountain bike for commuting.
In this article, I will focus on how you can choose the best mountain bike for commuting. I will provide detailed info on the best mountain bikes that are almost ready to be your commuting partner along with your partner on rough terrains. Later on, I will provide some tips and tricks to efficiently use your mountain bike for commuting. So sit tight and welcome yourself to the wonderful world of mountain bikes!
The best mountain bikes for commuting
The 5 Best Mountain Bikes for Commuting are:
Diamondback Overdrive 29 Hardtail Mountain Bike
BEIOU Carbon Fiber 650B Mountain Bike
Montague Paratrooper 24 Speed Folding Mountain Bike
Diamondback Bicycles Overdrive
Vilano Blackjack 3.0 29er Mountain Bike
| | Brand & Type | Suspension System | Gear Manufacturer | Frame Material |
| --- | --- | --- | --- | --- |
| Our Top Pick | | Shimano Acera 8 | TekTro Gears | Aluminum |
| Best Carbon Fiber Commuter Bike | | AirFork | Shima Deore Shifters | Carbon Fiber |
| Best Foldable Commuter Bike | | Suntour XCT | Shimano RapidFire | Metal Alloy |
| Best Budget-Friendly Mountain Bike | | Shimano Suspensions | TekTro Gears | Aluminum |
| Best for Long Commutes | | Shimano EF-51 | Shimano Tourney | Double Butted Aluminum |
● Diamondback Overdrive 29 Hardtail Mountain Bike
If your route to work or school consists of rough-surfaced roads or terrains, your bike would need to be stable and durable to provide you a smooth feeling and safe journey. Luckily, the Diamondback Overdrive 29 Hardtail Mountain Bike is a tough one to last for a lifetime.
Generally, our route to the office or school or the supermarket consists of many hard twists and turns. On top of that, there are dirt and potholes almost on every corner. But thankfully, the Diamondback Overdrive can save your effort in this manner. The bike comes with large-sized tires and a fully customized frontal suspension system that neutralizes the vibrations and unusual road conditions. You will ride smoothly on paved roads, rough terrains and wetted areas without any additional modification.
The internal structure of this mountain bike has been made with the strongest metal out there in the market. The structure has an outer layer made out of a durable polymer that can withstand a lot of pressure and rough weather patterns. Here are some of the top qualities of this mountain bike that I liked!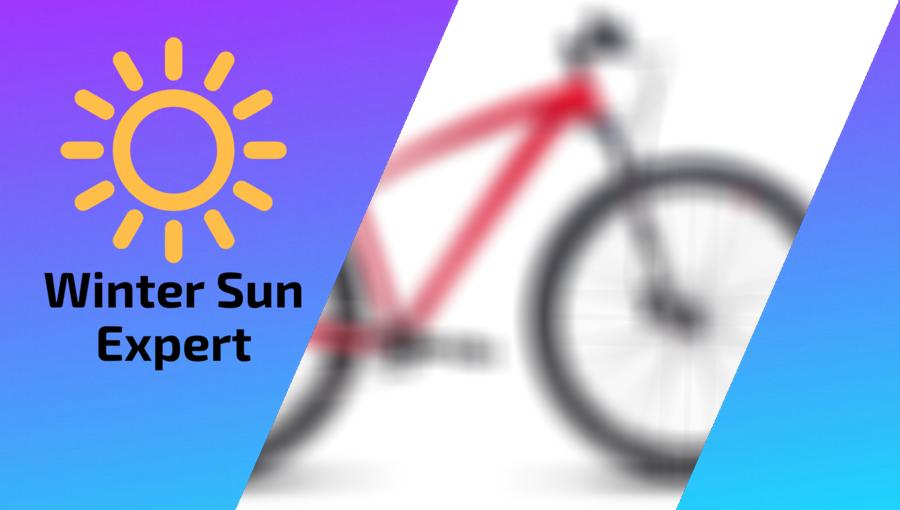 – Key Features
Completely hand-built aluminum alloy frame
Butted tubes for excellent stability and strength
Tektro brakes designed with mechanical disc for powerful brakes
8 different gear switching options for different riding situations
Bigger wheels for better performance
– Drawbacks
Much more muscle power needed because of the flexible suspension system
Extra gearing needs regular maintenance for eternity
There are no rear rack or fender included
The seat has no cushioned pad
Riding this awesome piece of technology feels like having a game controller at hand and playing a fast-paced biking game. It's smooth and not bumpy at all. Check it out!
● BEIOU Carbon Fiber 650B Mountain Bike
If I were to pick one single mountain bike from hundreds of others, I would choose BEIOU Carbon Fiber 650B with my eyes closed. Why this particular mountain bike? Well, being a carbon fiber mountain bike, this one rules all the other ones out easily. At just $1300, this is just a bargain compared to other carbon fiber bikes in the market.
But, why is it so special? Because the frame of the bike was made from advanced carbon fiber technology. It makes the bike almost indestructible, literally. Carbon fiber makes everything weigh much less. Traditionally, bikes are made with steel alloy or metal alloy frames. These frames make the most of the overall weight of a bike. But, with carbon fiber technology, bikes have become much less heavy and more durable. The BEIOU Mountain Bike weighs a little more than 24 pounds in total.
On top of the weight advantage, the carbon fiber frame is shock absorbing. It can make your bumpy or rocky roads seem smooth. The bike frame absorbs most of the vibrations that the tires come in contact with. Here are some other advantages of this first-class mountain bike for commuting!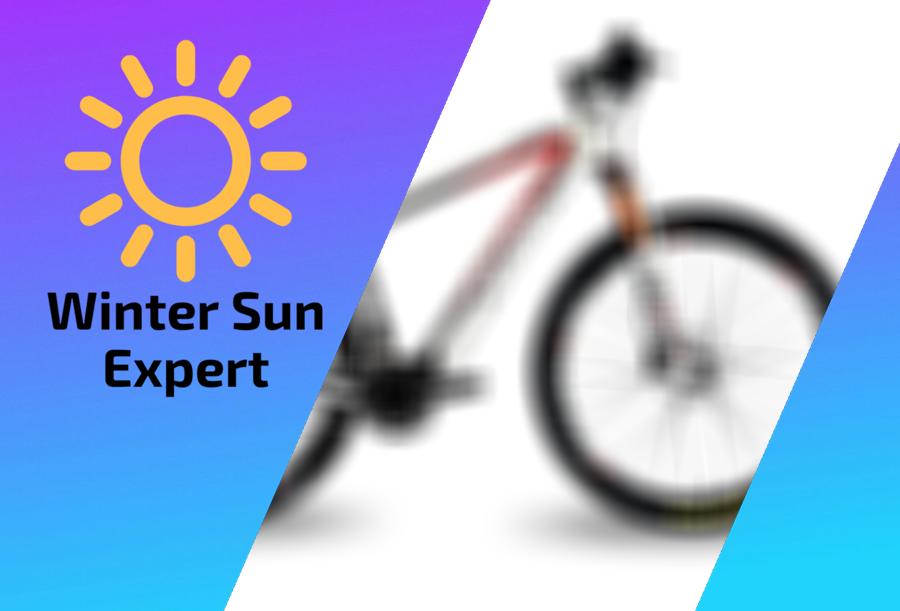 – Key Features
Highly responsive Shimano Deore Shifters for quick actions
Switching between gears made pretty easy
Excellent hydraulic brakes
Integrated high performing crankset for smooth transitions
Fewer vibrations, more speed
Air fork triple-layered suspension system
– Drawbacks
Bike seat has no cushions for comfortable riding
Frame attracts dirt and needs regular cleaning
Tires need to be modified before switching to paved ridings
For a smooth ride to work or school or just a stroll around the park, this can be your commuting partner. It's not just a bike, It's a shortcut to your destination. Learn more!
● Montague Paratrooper 24 Speed Folding Mountain Bike
Most of the cyclists out there don't like the sound of folding bikes so much. There is a wide belief that folding bikes have easily breakable internal structure and can't withstand a good amount of pressure. To those of you who believe in this thought, here's a mountain bike that's foldable and tougher than a motorbike. The Montague Paratrooper 24 Speed Folding Mountain Bike was initially designed to be used by paratroopers on quick gateway missions. This bike was tested by pushing it out of a helicopter and, it was good as new after the fall. How's that to call it durable?
The front suspension system consists of Suntour XCT shock-absorbing technology. The gearing and dampeners can absorb the highest degree of impact and provide the rider smooth biking experience even on rough road patterns. The gears are set in a balance to give the rider total control in both clear and rough weather conditions.
The main body of this bike is made from galvanized iron sheet metal. With the most advanced aluminum structure, the bike can withstand vibrations and impacts without conveying it to the rider. Also, it has triggered gear design from Shimano. The rider can easily switch between the top and bottom gear smoothly. There's no knocking or backfire from the suspension. The speed easily transits from the highest to the lowest. Here are some extra features of this bike!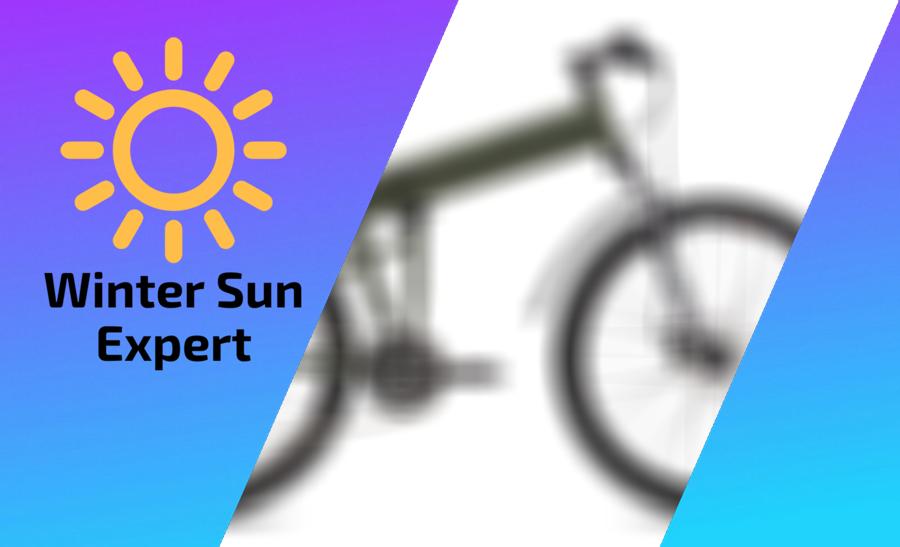 – Key Features
Smart folding design for ease of transport
Different frame sizes to choose from
Mechanical disc enabled high performing brakes at the front and back
Strong rims with extra durability
Smooth finishing
– Drawbacks
No kickstand provided with the original bike
Latching pin is bent on the folding item
The pedal is a little bent on the inside
Though this bike is not a cheap one, for less than $900 it's just a pure win-win situation. Being foldable and made to be used by paratroopers, this bike can save your space and provide you assistance on rough travels. Take a look for yourself!
● Diamondback Bicycles Overdrive
The proud Diamondback Overdrive offers another mountain bike for those biking enthusiasts with a low budget. The price range is fair to those with commuting needs on a regular basis. Like the earlier overdrive bike, this bike can also withstand everything you throw at it. From rough terrains to muddy pavements, this bike can run smoothly on almost anything. The overall system is designed to provide the rider complete satisfaction by handling any type of road conditions.
The brakes were designed with mechanical discs to provide smooth transitions and assistance in sudden life-saving stops. With large tires, the bike requires a good amount of muscle power. But, if your journey is not that big, it won't matter. You might need to maintain a high amount of pedal power to perfectly balance the speed changes.
The bike is made from polymer and vinyl material. The internal frame structure has compact technology that can absorb a high amount of shocks and provide smooth riding experience. It surely has some drawbacks because of the budget range. Here are some of its notable features and drawbacks!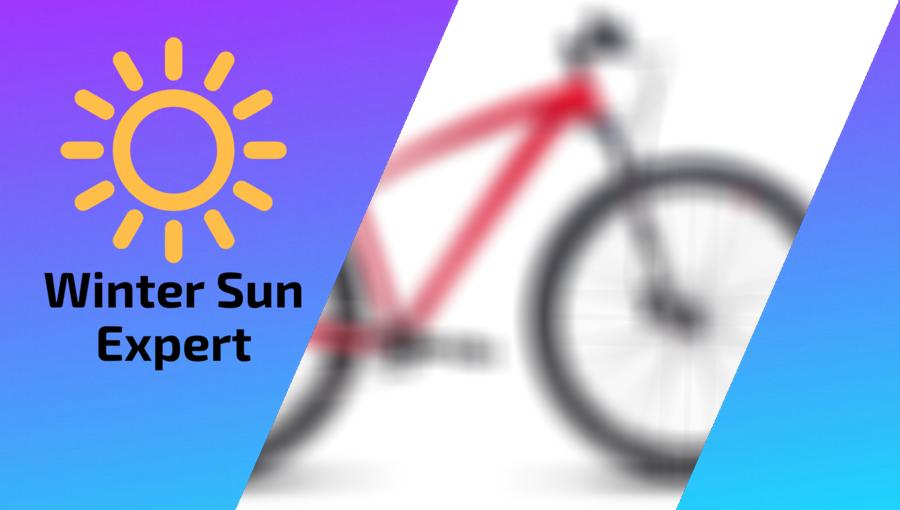 – Key Features
The bike frame is highly durable and impact resistant
Suspension system comes with easy switching capabilities
Gears are aligned for smooth transitions with respect to speed variations
Assembly is pretty easy for even a no brainer
Good welded finish with the overall design
– Drawbacks
The seat has no cushioned padding
Grips on the front handle are rough
Plastic polymer pedal
Looking at the price range, this bike is a blessing for those looking to buy a side bike only for commuting. With some general modifications and shifting, this bike can be an amazing commuting partner to those looking for a quick gateway. Check it out yourself!
● Vilano Blackjack 3.0 29er Mountain Bike
If you think budget-friendly bikes are not worth it, I'm here to prove you wrong. The Vilano Blackjack 3.0 may not be able to go on a tough competition with high-end mountain bikes, but it surely can get the job done quickly and perfectly.
The suspension system of this mountain bike is made keeping in mind the mixture of hardness and softness that riders need. The wheels are allowed to compress easily against the front handlebar. This provides smooth transitions for higher speeds to lower and vice-versa. You can easily put in hard brakes without even thinking about damaging the wheels.
The rear derailleur comes with a wide range of speed variations and gear options. The Shimano Acera 8 speed technology offers various speed variations and gear combinations so you can adapt to a certain road type. Learning the gears will take some time but it's totally worth the practice.
The bike comes with world-famous Suntour XCT bike cranks along with a SHIMANO TX50 derailleur at the front. This piece of advanced technology makes switching between gears effortless. You can experience the smooth transition from a higher to a lower gear or a lower to a higher gear with just a simple push. On top of that, the pedals synchronize with the gear switch pretty smoothly. You won't feel burden on your muscles at the moment of switching gears. Here are some of the features I liked!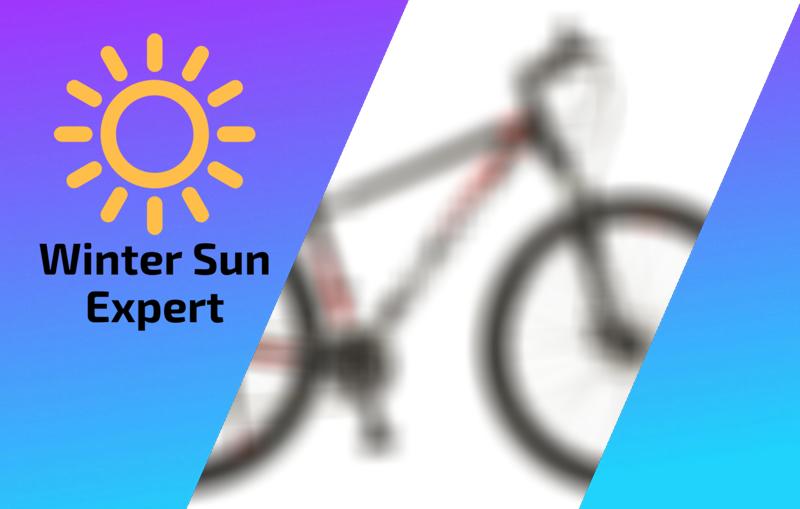 – Key Features
Large-sized alloy rims with an extra protective coating
Integrated gear shifter from Shimano EF
Front and back gears assembled with mechanical breaks
High-end derailleur at both sides
Smooth transitions on paved roads and off roads
– Drawbacks
Spoke rims are prone to flexes on trails
Doesn't come with cushioned or padded seat
Front handle has low key screws
For a limited price range, this bike works like magic. The overall build is satisfying while keeping the suspension and gear system at the highest value. The bike is a bargain compared to the facilities it provides. Take a look!
Tips for Commuting With a Mountain Bike
The general distinction between a road bike and a mountain bike is that mountain bikes are made for rough surfaces and narrow terrains while road bikes work smoothly on paved roads. Road bikes don't perform very well on off roads. Similarly, mountain bikes aren't supposed to perform as well as road bikes on paved surfaces. But, with some easy modifications, a mountain bike can be turned into the ultimate machine to become your partner for commuting and wild adventures.
Most of the mountain bikes come with specifications that support the bike on rough trails and heavy grounds. But, to convert your mountain bike into your commuting partner, follow these simple tips and hacks for different parts!
● Choose Appropriate Tires
The most important factor to keep in mind while converting your mountain bike for commuting is the tires. The tires that are offered by high-end mountain bike manufacturers are pretty classy and smooth. They offer very good biking experience on both rough surfaces and paved roads. Though, the rider will face performance lags on paved roads, it isn't that much of a deal.
But, low budget mountain bikes are mostly made for off-road tracking. They don't do much on paved roads. On top of that, heavy and large-sized tires don't perform well on city roads as for their surface friction. So, if you have large off-road tires on your mountain bike, consider changing it to road tires for smooth movements. But be cautious while choosing the tires. They should be perfectly compatible with gears and suspension system. In case of pumping, don't put too much air in or you might face performance issues.
● Mudguards for Protection
Commuting means facing all types of weather conditions. You might never know when you need to fight with a lot of mud to get to your destination. Despite most of the mountain bikes are made for rough terrains, they don't come with mud flaps or fenders. Mudflaps can save you from a lot of hassle en route. If you're planning on daily commuting, fenders can be a smart choice.
Fenders keep the mud lodged between the back tire and the mud flap. It prevents splashing of water or mud and saves you from getting wet or dirty. Consider installing a mud flap right when you assemble your bike for the first time. Don't wait for the rain to install it.
● Install Lights if Necessary
If your commute makes you ride at night, consider installing lights at the front and back of your bike. Installing lights on a bike is pretty easy and handy, but there are a lot of rules regarding that. These rules differ regarding your country's law. Some countries allow RGB lights while others allow only soft white lights. Before looking for a light to install, look at the laws in your country or contact local manufacturers.
Most of the commuters install a white soft glow beam light at the front side of the bike and a red light at the back. There are different types of lights including manually controlled lights. Choose the one that suits your computing needs rather than the one that's popular.
The Strengths of Using Mountain Bikes for Commuting
Mountain bikes are not only perfect for off-road adventures in the great outdoors but also make great commuting rides. With their inherent stability, they make traveling through congested city streets a breeze.
Their build is solid and reliable, offering a robustness that can handle the unpredictable climate changes often met on a daily commute.
One commendable aspect of mountain bikes is their comfort. The wide & thick tires and suspension systems, usually present on a mountain bike, work together to absorb road bumps, providing a smoother ride.
Their build not only offers stability and comfort but also outstanding weather resistance. Mountain bikes are constructed to withstand harsh off-road conditions, making them highly capable of enduring the rigors of all-weather commuting.
– Flexibility and Durability
The upgradeability of mountain bikes ensures they are easily adaptable for commuting. You can make several modifications to your mountain bike to enhance its suitability for urban travel.
Mountain bikes are designed for rugged trails, so naturally, they boast impressive durability. They hold up well under the wear and tear of daily commuting.
In crowded city streets, the maneuverability of a mountain bike is a significant advantage. The quick steering and easy handling of mountain bikes enable you to navigate through dense traffic with relative ease.
• Potential Downsides of Mountain Bikes for Commuting
Despite their advantages, potential roadblocks might hinder the effective use of mountain bikes for commuting. The weight and size of these bikes are a notable disadvantage. If your commute involves any carrying or lifting of the bike, a mountain bike might not be your first choice.
Their speeds are also quite lower than road bikes. So if you have a long-distance commute, a mountain bike's sluggishness could hinder your travels.
Lastly, the rugged, built-for-the-trails appearance of mountain bikes might not align with everyone's aesthetic preference. However, this is subjective and varies from person to person.
• Ideal Environment for Commuting with a Mountain Bike
Mountain bikes shine best in dense cities with short distances between destinations. In such an environment, the slower speed of a mountain bike becomes less of a detriment. Its superior maneuverability and resilience against road harshness become significant strengths.
• Making Your Mountain Bike More Commute-Friendly
Mounting some upgrades on your mountain bike can enhance its functionality for commuting. Going tubeless reduces the odds of experiencing a flat tire, while bar-end grips improve your control and comfort when riding.
Attaching fenders can protect you from splash-back on rain-soaked streets. Where possible, a front handlebar basket can offer additional storage, and a bell would ensure safety while navigating crowded bicycle lanes or streets.
• Importance of Appropriate Accessories
Depending on the design of your bike, you might be able to install panniers. This addition is crucial for those needing to carry items like a laptop or groceries.
For longer commutes where speed is essential, it is generally not recommended to use a mountain bike. However, if you must use one, consider installing semi-slick tires, which will increase your speed considerably at the cost of some off-road capability.
• Best Bike Commuting Products
If you plan to start commuting with your mountain bike, consider investing in some comfort and safety accessories.
Ergonomic grips and bar-end mirrors improve control and awareness. Getting bike lights is essential for early morning or night journeys. A versatile bike rack is useful for commuting errands and grocery trips.
For more information on customized additions for your mountain bike, visit Sheldon Brown's hardware guide, a non-profit website established for educating commuters.
• In Conclusion
While mountain bikes bring along some potential challenges, with the right modifications and understanding of their potential, they can make for ideal city commuting vehicles. It's not just about exercise or the environment but also about the sheer joy of cycling and the way it can transform your travel experiences.
Hybrid Bikes: The Perfect Blend for Commuting
Hybrid bikes are a fantastic choice for those who value versatility in their commutes. Combining the best elements from both road bikes and mountain bikes, the hybrid bike is a wonderful option for commuting.
Its design incorporates the comfort of a mountain bike with the speed and efficiency of a road bike. You'll find it well-suited for various terrain, offering a smooth ride on tarmac, gravel, and even light off-road paths.
In short, Hybrid bikes are efficient, comfortable, and versatile, perfect for everyday use. Here's a comprehensive guide from Bicycling Magazine that explains in detail the different features of hybrid bikes.
• The Rise of Electric Bikes in Commuting
Witness the changing landscape of commuting as electric bikes become increasingly popular. Electric bikes employ a battery-powered assist to help you pedal, perfect if you're dealing with long distances or tough hills. They make commuting effortless, reducing the fatigue typically associated with longer routes.
It's no wonder that more and more people are turning to electric bikes as their preferred mode of transport. Helping you save on fuel while improving your fitness, electric bikes are definitely worth considering.
The United States Department of Transportation recognizes the benefits of these eco-friendly machines, promoting them as a sustainable mode of transport.
• Folding Bikes: Compact and Convenient
If you're a city dweller who often finds themselves taking multiple forms of transit, folding bikes might just be the solution you've been looking for. These compact machines are designed for easy transportation and storage; they can be swiftly folded up and carried onto buses and trains or stored in small apartments.
Folding bikes offer the perfect balance between convenience and mobility. Owning one eliminates the hassiness of bike storage and parking, making them a perfect companion for those constantly on the move.
Check out this article from Yale University's Transportation Options page that talks about the benefits of folding bikes.
• Road Bikes for High-Speed Commuting
Built for speed and efficiency, road bikes are ideal for long-distance commuting over tarmac surfaces. With their smooth tires and aerodynamic design, these machines are all about speed and efficiency. They're great for those who have a longer commute, allowing you to cover greater distances in less time.
However, choose a road bike for your commute only if you're certain that your path is mostly if not all, tarmac. You might find their performance less than optimal on gravel or off-road terrain.
• Gravel Bikes, Adventure Bikes, or Cyclocross Bikes: Versatility at its Best
Gravel bikes, adventure bikes, or cyclocross bikes are the jack-of-all-trades of the bike world. They are built to handle a variety of terrains. Whether you're riding on the road or going off-road, these bikes offer excellent performance.
The robust construction, coupled with unique features like wider tires, gives you control and stability on both tarmac and rough terrains. They are an excellent choice if your commuting route varies from day to day or includes both urban and rural riding.
• Choosing the Best Commuter Bike
The best commuter bike, ultimately, is one that suits your individual needs, preferences, and commute conditions the most. From the length of your commute, the terrain you'll be traversing, and your personal comfort, there are many factors to consider in this important decision.
Also, assess whether you prioritize speed, comfort, convenience, or a mix of all. By understanding your commute requirements, you can make a more informed choice about the type of bike that will best serve you.
Remember, every person's commute is different, so there is no one-size-fits-all answer when it comes to choosing the right bike. Your choice can vastly improve your daily commute, making it more enjoyable, efficient, and sustainable.
Bike commuting is not just good for the environment or your physical health but also for your mental well-being. Consulting online resources like the League of American Bicyclists is always a good place to start.
• The Advantages: Using Mountain Bikes for Commuting
Mountain bikes offer a versatile choice for commuting. Generally designed for off-road riding, they can ably handle a variety of surfaces – from paved roads to dirt trails.
The structural features of mountain bikes, including wider and knobbier tires and strong braking systems, allow for eased navigation on diverse routes. This gives riders the liberty to explore alternative paths that may be inaccessible to traditional commuter bikes.
In fact, the International Mountain Bicycle Association points out the increased comfort and control that mountain bikes provide on bumpy roads, rough paths, or steep declines.
• The Downside: Lower Speed on Flat Terrain
However, the same features that make mountain bikes great on rugged terrains can detract from their performance on smooth surfaces. Commuters may notice slower speeds due to the larger, knobbier tires that create more rolling resistance.
That said, this speed difference may be negligible, as per this article by Harvard Health Publishing – particularly for those whose commute involves city traffic, stoplights, and pedestrian crossings.
• Bike Recommendations: Choices Aligned to Your Route
When selecting a mountain bike for commuting, consider the specifics of your commute. Those with routes predominantly on paved roads or light trails might go for a hardtail mountain bike. These bikes only have suspension at the front, reducing cost, weight, and maintenance concerns.
However, if your commute involves challenging terrains riddled with obstacles, you may want to opt for a full-suspension mountain bike for additional comfort and control.
• Suggestive Tire Options: Tailor-Made for Your Ride
The choice of tires for your mountain bike commute can also change the riding experience. For pavement-heavy commutes, thinner tires that are slick or semi-slick offer the least resistance.
Conversely, for those incorporating trail riding into their commute, semi-slick tires with a slick center and knobs around the edges are advantageous to ensure a balance of speed and grip.
• Gear Ratio Considerations: For an Efficient Ride
Achieving an optimal gear ratio for your mountain bike can enhance your commuting experience. The ideal gear ratio will depend on your speed, strength, and the nature of your route. A suited gear ratio will cause the least strain on the bike chain, thus minimizing mechanical wear and increasing efficiency.
• The Alternative: Hybrids and Road Bikes for Commuting
As a commuter, it's useful to consider all your bike options. Hybrid bikes, combining features from mountain and road bikes, can be a viable choice for varied commutes.
These bikes are often lighter and faster but may provide less control on off-road terrains. Similarly, road bikes are fast and efficient on paved surfaces but may limit your route options.
• Useful Accessories: Enhancing Your Commute
There are many accessories available for mountain bike commuters to augment safety, convenience, and comfort. Rear cargo racks, for instance, are helpful for carrying belongings.
U-Locks are recommended for security during pit stops or when at work. Reflective clothing and lights for nighttime riding enhance visibility and safety.
• The Verdict: Mountain Bikes for Commuting
To recap, a mountain bike can be an ideal choice for commuting. Offering the flexibility to traverse various kinds of terrains, these bikes provide control and comfort. However, we can't ignore potential speed limitations on paved surfaces.
With the right accessories and choice of bike, tires, and gear ratio tailored to your route, a mountain bike commute can become a balanced blend of fitness, fun, and function.
Expert Review of Mountain Bikes
• Evaluative Criteria
When reviewing mountain bikes, several key factors come into play. This includes the bike's specific features, overall performance, and suitability for different types of riding. You, as the prospective rider, must weigh these factors against your personal requirements and preferences.
• Best All-Around Trail Bike: Ibis Ripmo V2 XT
As an experienced biker, if you're looking for an all-rounder, I recommend the Ibis Ripmo V2 XT. This trail bike has much to offer in terms of its updated geometry and improved suspension kinematics.
The crowning glory of the Ripmo V2 XT is its excellent climbing abilities. I've experienced this first-hand, and let me say the smooth ascent is a true game-changer.
• The Versatile Choice: Trek Fuel EX 9.8
Let's not forget about the Trek Fuel EX 9.8. This bike is laudable for its versatility, being a perfect fit for various terrains. What makes this bike stand out is its innovative frame storage options.
You can carry your essential tools without requiring any external mounts. Personally, as someone who loves cycling, this is a feature I appreciate as it eliminates the need for a cumbersome backpack.
• For The Downhill Enthusiast: Specialized Stumpjumper EVO
For pure, unadulterated downhill performance, the Specialized Stumpjumper EVO ranks highly. I found the adjustable geometry of this bike to be particularly impressive.
It provides flexibility and allows you to tune the bike handling to your liking. Having ridden this beauty, I can attest to the adrenaline rush of downhill trails it provides.
• Budget-Friendly Choices: Polygon Siskiu T8 and Giant Stance 29 2
On a budget? The Polygon Siskiu T8 and the Giant Stance 29 2 fits the bill. These models stand as a testament that affordability need not compromise performance.
During my time with these bikes, the Polygon Siskiu T8 and the Giant Stance 29 2 lived up to their reputations, offering solid performance and good-quality parts while being pocket-friendly.
• Important Factors to Consider
Moving on to the selection process, it is crucial to consider several factors. Wheel size, tire size, frame material, and component quality can greatly influence the bike's performance.
For instance, larger wheels offer better control over obstacles but might be heavier. You can refer to the Bicycle Guide published by the International Bicycles Fund for more details.
• Deciding on the Place of Purchase
Choosing between a local bike shop or a consumer-direct brand is another pivotal decision. Local shops often provide personalized advice and service, while consumer-direct brands might offer better prices. Owning multiple bikes is also an option if you partake in different types of riding.
In this journey of mountain biking, my experiences have taught me that the bike you choose significantly enhances or diminishes your riding experience. Spend time in research and deliberation, opt for test rides, and make an informed decision.
After all, your mountain bike is more than just a piece of equipment – it is an extension of your adventure spirit. Choose well, choose wisely.
• Mountain Bikes and Commuting: Understanding the Essentials
When it comes to commuting, mountain bikes do not come as the first choice primarily due to their bulky frame, chunky tires, and suspension. These aspects of design, integral for rugged territories, might not be a suitable match for pavement travel.
• Role of Mountain Bikes in Challenging Terrain
Despite the aforementioned limitations, mountain biking can offer a more rewarding ride on extremely rough roads or unpaved sections. The burly frame, which can withstand considerable punishment, comes into play here and makes mountain bikes a viable commuting option.
• City, Hybrid, or Road Bikes for a Smoother Commute
On the other hand, city, hybrid, or road bikes generally offer a more efficient ride for people facing less demanding commutes. These variants can also be adapted to meet commuting obligations, making them a versatile choice.
• Comfort of the Riding Position on Mountain Bikes
Mountain bikes provide a moderately upright riding position. This posture, comfortable for most people, helps in maintaining balance and control over uneven terrain.
• Robust Disc Brakes for All-Weather Commuting
One major advantage of mountain bikes over their counterparts is the powerful disc brakes that work effectively in all climatic conditions. This ensures safety during fast downhill rides or sudden stops.
• Handling Potholes and Rough Roads
Mountain bikes are purposed for rugged terrains and thus can adeptly navigate through potholes and rough roads. This makes them an attractive choice for commuting in cities with poor road conditions.
• Limitations of Mountain Bike Tires
The wide width and deep tread rendering weight and slowness to the mountain bike tires present a challenge while commuting on the pavement. The high rolling resistance makes it inefficient for regular commuting.
• Enhanced Performance with Slick Tires
Equip your mountain bike with slick or semi-slick tires to improve its performance on pavement. Alternatively, second wheelsets with slick tires can serve the purpose even better.
• Mounting Racks and Fenders on Mountain Bikes
Though mountain bikes traditionally lack eyelets for mounting racks and fenders, alternatives like clip-on fenders and Seatpost-mounted racks offer added flexibility. This makes it possible to customize the mountain bike for commuting.
• Preventing Suspension Bob
Suspension bob, a vertical motion caused while pedaling, can be tackled using lockout levers, compression damping adjustments, or increasing preload.
• Ideal Mountain Bike for Commuting
A 29 rigid mountain bike or a hardtail equipped with a lockout suspension fork would serve as the best high-performance commuting mountain bike.
• Affordable Mountain Bikes for Commuting
You do not necessarily need to burn a hole in your pocket while selecting a mountain bike for commuting. Entry-level bikes from reputable brands are well-suited for this role.
• Why Consider a Separate Commuting Bike?
Investing in a different commuting bike, in the long run, might be more beneficial for those with regular commuting plans. Additionally, having a separate bike for commuting could eliminate the need for regular performance modifications.
• Secondhand Bikes: Wallet-Friendly Alternatives
Purchasing a secondhand bike can be a cost-efficient option that also saves storage space. Make sure to check for basic functionality and maintenance needs.
• Optimizing a Mountain Bike for Commuting on Pavement
Swapping tires or having a second wheelset can make your mountain bike more apt for travels on pavements. For further detailed information about choosing the correct wheels for your bike, How to Choose Bike Tires from the REI Co-op provides an extensive guide.
Remember, applying these changes to a mountain bike can make it a good option for commuting on pavement. However, it is essential to consider personal requirements, commuting route conditions, and budget before making a final decision.
• Stability and Comfort of Mountain Bikes for Commuting
Imagine cruising through the city on rugged mountain bikes (MTBs). With their wider tires and robust build, mountain bikes offer unrivaled stability and comfort for city commuters.
The wider tires evenly distribute your weight, allowing you to maintain your balance effortlessly. This robust build ensures a smooth ride, absorbing shocks from uneven city surfaces.
• Handling Rough City Surfaces
But what makes mountain bikes even more suitable for commuting is their ability to handle rough city surfaces effortlessly. Whether you are crossing bumpy streets full of potholes or gravel paths, these sturdy bikes got your back. Their ability to absorb shocks makes them ideal for riding on a variety of city landscapes.
• Exceptional Grip and Traction
Rain or shine, snow or sleet, MTBs can handle it all. These bikes are known for their exceptional grip and traction, making them an excellent choice for commuting in various weather conditions. The wide, treaded tires provide a solid footing, ensuring traction on slippery surfaces.
I recommend MTBs for those who have to brave through unpredictable weather patterns while commuting. To learn more about bike safety in different weather conditions you can visit the government website on bicycle safety here.
• Upgradability of MTBs
Mountain bikes are famous for their customization capacity. You can upgrade them based on your needs, adding accessories for different purposes. Whether you fancy a bottle holder, a cargo rack, or personalized handlebars, the upgradability of MTBs allows for the addition of these conveniences.
• Durability Under Harsh Conditions
The durability of MTBs is another vital feature for city commuters. These bikes have been designed to withstand rough terrains and harsh conditions.
Constructed with high-strength materials, these bikes can take on the wear and tear of everyday city riding without giving up on you. I always stress the importance of durability when recommending bikes to city riders.
• Quick Maneuverability in Dense City Traffic
Navigating through dense city traffic demands skill and the right set of wheels. Mountain bikes are built to maneuver in such conditions.
With their compact build, they offer excellent maneuverability, enabling swift turns and quick responses. Trust me, the agility of MTBs does come in handy when you are amid rush hour.
• Weight and Storing Drawbacks
Like everything else, MTBs have their downsides too, and weight is certainly one of them. These bikes are heavier compared to other types due to their stout build and wide tires. This extra weight can prove to be a bit of a drag when carrying or storing them in limited spaces.
• Speed Comparison to Other Bike Types
On flat, long paths, MTBs may lag behind in speed. These bikes move slower compared to their counterparts designed specifically for speed, like race bikes or hybrids. This slower speed is due to their weight and wide tires. However, considering their numerous other advantages, this trade-off seems worth it.
• Aesthetics and Personal Preference
Some cyclists find the bulkiness and rough appearance of MTBs less appealing. Their aesthetic preference might lean more towards sleeker and lighter bike models. In the world of biking, aesthetics do play a significant role, and one's choice of bike often reflects their personal style.
• Suitability for Commuting Varies
The suitability of an MTB for commuting varies with the distance and specific needs of the individual cyclist. For some, the strength, durability, and versatility of an MTB make it an excellent commuting partner. Others might prefer a leaner, faster ride. However, for those who value comfort and stability, MTBs rule the roost.
• Upgrades for Enhanced Functionality
They say, "You can always make a good thing better." This saying rings true when it comes to mountain bikes. By adding enhancements such as tubeless tires, fenders, racks, and handlebar baskets, you can certainly upgrade the functionality of MTBs for commuting purposes.
With such upgrades, you can explore the full potential of your MTB. For more information on bicycle maintenance and upgrades, visit here.
In essence, mountain bikes serve as a reliable, adaptable, and comfortable means of commuting. Their various features combined make them suitable for a variety of conditions, catering to different needs and preferences.
Exploring the Different Types of Bicycles
• Road Bicycles
Road bikes, by design, are built for speed and distance. Tailored to ride smoothly on paved roads, these bikes are the choice of cyclists who are into long, fast rides. The way they're designed, with drop bar handlebars and slim tires, can reduce wind resistance, allowing you to pedal efficiently at high speeds.
Road bikes usually come with a lightweight frame, mostly aluminum or carbon fiber, and a sophisticated gear system. Here is a useful resource from REI that explains more about road bikes.
• Gravel or Adventure Bikes
Gravel bikes, often referred to as adventure bikes, are your go-to choice for on and off-road cycling. Sporting wider tires, strong disc brakes, and a more upright geometry, these bikes can handle dirt paths and paved roads with equal ease.
• Electric Bikes
For the daily commuter, electric bikes could be an excellent option. Geared with a battery-powered pedaling assistance system, they can be especially helpful when dealing with steep inclines or lengthy distances.
They're gaining momentum among city dwellers who need a boost on their morning commutes or for quick errands around town.
• Hybrid and Flat-Bar Road Bikes
Hybrid and flat-bar road bikes offer a balanced blend of speed and comfort, making them a popular choice among commuters. They come with wider tires and flat handlebars, granting the rider an upright position, resulting in increased visibility and reduced strain on the back and neck.
• Folding Bikes
For the multi-modal commuter who needs to carry their bike on public transportation, nothing beats the convenience of a folding bike. With a capability to fold into a compact size, you can simply fold them and carry aboard a train or stow in your car trunk.
• Road Bike: Key Considerations
When you're considering a road bike, there are a few features I recommend you look out for. The presence of mudguard eyelets can be a life-saver if you plan to ride during wet conditions.
A reliable groupset or gear system can offer a trouble-free, smooth ride. Additionally, a sturdy wheelset can add longevity to your bike and withstand daily wear and tear.
• Carbon Road Bikes
Carbon road bikes offer the advantage of being particularly lightweight and stiff, which enhances speed and agility. However, owing to their high value, they demand extra care, especially when parked or locked up in public places, to minimize the risk of damage or theft.
• Mountain Bikes
Lastly, if your route to work or school involves a fair share of rough and uneven terrains, a mountain bike might be your best bet. Designed with shock absorbers and robust tires, they can withstand gravelly paths and rugged trails.
With this guide to the different types of bikes, you can make an informed choice that suits your riding style and needs.
Cycling, whether for commuting, adventure, or fitness, has taken on new dimensions with these varied and highly optimized options. From the speed-friendly road bikes to the adventure-ready gravel ones, there's a bike out there for everyone.
Here's a link to a non-commercial site that provides more comprehensive information about types of bikes.
• Top Mountain Bike Reviews: An Expert Guide
– The Exceptional Ibis Ripmo V2 XT
Dubbed as the best all-around trail bike, the Ibis Ripmo V2 XT provides an outstanding performance even in the most formidable terrains. The bike's enhanced geometry coupled with its innovative suspension system ensures seamless traversal over unpredictable terrains and intense hits.
– Versatility Defined: Trek Fuel EX 9.8
Trek Fuel EX 9.8 stands out as an adaptable and capable trail bike. It comes with an adjustable geometry and on-frame storage. These combined features allow for customization and convenience while navigating rugged landscapes.
– The Superior Descending Capabilities of the Specialized Stumpjumper EVO
The Specialized Stumpjumper EVO offers remarkable descending capabilities. Its standout feature is an innovative adjustable geometry, revolutionizing trail conquest and offering riders unparalleled control and precision.
– The Swift Ibis Ripley GX
Renowned for its sublime downhill capabilities and stability at high speeds, the Ibis Ripley GX is one bike that gives riders a thrill of a lifetime. Whether it's navigating steep descents or clocking high speeds, the Ripley GX never disappoints.
– Budget-friendly Pick: Polygon Siskiu T8
The Polygon Siskiu T8 offers an unmatched balance between price and performance, earning its recognition as the best budget-friendly mountain bike. Notable for its responsive handling and impressive climbing ability, the Siskiu T8 is a crowd-pleaser.
– Value Trail Bike: Giant Stance 29 2
The Giant Stance 29 2 stands out as an affordable trail bike. It has exceptional performance both when climbing and during descents, offering an inclusive user experience for mountain bike enthusiasts.
– The Impressive Specialized Fuse Expert 29 Hardtail
The Specialized Fuse Expert 29 leads in the hardtail category. Modern geometry and excellent traction are its standout features, offering riders a well-rounded biking experience.
– E-MTB Game-Changer: Specialized Turbo Levo Comp Alloy
The Specialized Turbo Levo Comp Alloy has set a new standard for e-MTBs. Offering adjustable features, a powerful motor, and balanced weight distribution, this bike redefines versatility.
– Canyon Spectral: ON CF 8: The All-Terrain Warrior
The Canyon Spectral: ON CF 8 offers a versatile trail ride. Its carbon frame, mixed wheel sizes, and agile performance on variety terrains make it a top tier e-MTB.
– Reflecting on Our Review Process
We have an unyielding commitment to providing honest, objective, and unbiased reviews. Since 2017, our experienced editorial team has spent over $100,000 purchasing these bikes in order to bring you these reviews.
– Tips to Choose Your Ideal Mountain Bike
Choosing the right mountain bike can be a daunting task. You must consider certain factors like wheel size, tire size, frame material, and more. The University of Oregon Outdoor Program offers useful information to help.
– Understanding Mountain Bike Categories
It's vital to understand the different categories of mountain bikes available. It is equally crucial to consider the type of terrain you will be tackling. This will determine the choice of bike suitable for your rides.
– The Advantages of Owning Multiple Mountain Bikes
Having multiple mountain bikes and buying direct can greatly enhance your riding experience. It not only exposes you to different bike capabilities but also contributes to the durability and longevity of your collection of bikes.
– OutdoorGearLabs' Commitment
We are committed to serving our readers and aim to be a trusted source of information – providing honest, objective reviews to help you make the most informed decisions in acquiring your mountain bike.
• Mountain Bikes vs. Road Bikes: Speed and Performance
Firstly, it's essential to understand why mountain bikes may not be as fast as road bikes on smooth surfaces. Built with broader tires and more aggressive tread patterns, mountain bikes are designed to handle off-road terrains, not maximize speed on paved routes.
These characteristics create more rolling resistance, reducing the bike's speed compared to road bikes. Road bikes, on the other hand, have thinner, slick tires that facilitate higher speeds on smooth surfaces.
Check out this extensive guide on Mountain Bikers Workout from Human Kinetics, a .org site filled with helpful information.
• Gear Ratios: Essential for Efficient Commuting
Choosing appropriate gear ratios is also crucial for efficient commuting. Gear ratios determine how hard or easy it is to pedal at various speeds and on different terrains. With the right gear ratio, you can maintain a comfortable cadence, thus maximizing your bicycle commuting efficiency.
• Visibility and Safety: Lighting and Reflective Gear
Commuting involves riding in various lighting conditions. Thus, you must have effective lighting and reflective gear. LEDs have become a common choice for riders due to their bright, energy-efficient, and resilient characteristics.
Reflective gear enhances visibility, especially during low-light conditions, thus contributing substantially to rider safety.
• Choosing a Mountain Bike for Commuting: Factors to Consider
When choosing a mountain bike for commuting, certain factors may prove significant. First, consider the frame geometry; in simple words, how various parts connect and align. An appropriate frame geometry allows for a comfortable riding position, reducing strain on your body.
Additionally, take into account the suspension type, which absorbs shocks and improves handling. Lastly, consider the bike's weight because a lighter bike will be easier to handle and accelerate.
• Tips for Turning Your Mountain Bike into a Commuter Bike
It's possible to transform a mountain bike into a more commuter-friendly machine. For instance, mounting slick tires could reduce rolling resistance, enhancing your efficiency on paved terrains.
Adding fenders or mudguards can keep dirt and water splashes at bay, especially during rainy weather. It would also be helpful to adjust the handlebars and saddle position for a more upright and comfortable riding posture.
• Preparing for Long-distance Commuting: Important Considerations
Long-distance bike commuting isn't akin to casual cycling; it demands serious preparation. Start by ensuring you're properly nourished and well-hydrated before you venture out. Healthy snacks like bananas can provide quick energy if needed. Also, maintain a steady, sustainable pace so as not to fatigue yourself prematurely.
Consider adding panniers or a basket for extra storage space to carry supplies or an extra set of clothes. Remember, preparation is key when planning for long-distance bike commutes.
Here's a great Start Guide from the Department of Transport in Western Australia, a committed .gov website focusing on sustainable transport means.
• Final Thoughts
In summation, while mountain bikes may not offer the speed of road bikes over smooth surfaces, they can serve as excellent commuting machines. Adapting your mountain bike for commuting, choosing the right gear ratios, and preparing properly for long distances can enhance your commuting experience.
Above all, your safety and visibility are paramount. So, ensure you're well-equipped with quality lighting and reflective gear. Adopt these recommendations, and you're poised for successful, efficient commuting on your mountain bike.
• Factors to Consider When Choosing a Commuter Bike
When selecting a commuter bike, several factors come into play, such as budget, commute type, city size, cargo requirements, and personal tastes. Remember, there's not a one-size-fits-all solution when selecting a commuter bike. Each rider's needs are unique, and a variety of factors must align to find the ideal commuter bike.
• Tested Commuter Bikes: An Overview
This article will review several commuter bikes that have been tested by experienced riders. These bikes are assessed considering performance, price, comfort, handling, value, reliability, aesthetics, and the fun factor.
• Cannondale Bad Boy 3: The All-Blacked Bike
The Cannondale Bad Boy 3 stands out for its distinct aesthetic appeal. The blacked-out look is a striking feature, with a Shimano Altus 2×8-speed drivetrain and powerful Shimano hydraulic disc brakes. This bike is an excellent choice for riders who prioritize both aesthetics and performance.
• Co-op Cycles CTY 1.1: Lightweight & Comfortable
Co-op Cycles CTY 1.1 is another well-regarded bike. Its lightweight aluminum frame and fork, complemented by a Shimano 24-speed drivetrain, offer great handling and speed. The comfortable saddle is a notable addition, ensuring long commuting hours become less of a pain and more of a delight.
• Schwinn Collegiate Deluxe: Classic Appeal
Schwinn Collegiate Deluxe brings a classic appeal to the table, inspired by the iconic 1965 Schwinn model. This limited-edition bike is perfect for those who appreciate vintage design and look for a timeless ride.
• Additional Commuter Bike Suggestions
Other noteworthy bikes include Aventon Level 2 e-bike, Electra Loft 7D, RadCity 5 Plus, Priority Ace, Marin Larkspur 1, Brooklyn Lorimer, Specialized Roll 2.0 Low-Entry, Priority 600, Mongoose Envoy, and Specialized Vado 4.0. Each comes with its unique features, catering to different commuter needs.
• Detailed Breakdown of Commuter Bikes
Every bike mentioned has been observed in detail, focusing on its features, performance, and suitability for varying commuting types. This detailed evaluation aims to provide a thorough view of each bike's strengths and unique features.
For instance, the Aventon Level 2 e-bike is popular for its electric assistance, making uphill commutes a breeze. On the other hand, the Marin Larkspur 1 is notable for its hybrid quality, ideal for both city commuting and trail riding.
• Offering Comprehensive Bike Overviews to Help You Decide
This article provides an extensive overview of the best commuter bikes presently in the market. The aim is to help readers make an informed decision complying with their specific commuter needs.
Whether you prioritize design, performance, or comfort, this guide strives to shed light on various available options to find your ideal commuter bike. I recommend making a list of your top priorities before deciding to ensure your chosen bike meets your exact needs.
Should you need more objective information on various bike types, you might find this link invaluable. This source from bicycling.com provides comprehensive details regarding various bike types and their best uses, a perfect reference point for any bike enthusiast.
The Exceptional Versatility of Mountain Bikes for Urban Commuting
– Mountain Bikes: Veering Towards Effortless Urban Commuting
Mountain bikes, affectionately termed as MTBs, have carved themselves an undisputed niche in the world of urban commuting. With their hallmark stability, comfort, and seemingly indomitable durability, these robust bikes can easily negotiate high-density urban environments.
Exclusive to MTBs, this trio of attributes molds them into a tailor-made solution for commuting needs in packed cities.
– Road-Ready Design of MTBs for Versatile Urban Riding
Designed with a prime focus on enduring harsh conditions, MTBs are widely lauded for their remarkable resilience. This resilience is complemented by their convenient mounting points designed to accommodate various accessories.
This feature opens up a world of possibilities for personalizing the bikes according to individual riders' preferences and local commuting conditions.
– Mountain Bikes: Masters of Rough Terrains and Aged Infrastructure
MTBs are veritable all-terrain monsters, excelling at navigation over unyielding surfaces. Be it the jarring cobblestone roads or the crumbling infrastructure that has stood the test of time.
They can effortlessly glide over everything in their stride. In the face of such challenges, these bikes offer a reliable choice for any urban commuter.
– Potential Downsides: Heaviness and Reduced Speed of MTBs
Despite their numerous strengths, MTBs aren't devoid of certain disadvantages. Prima facie, they tend to be slower and bulkier than their counterparts, such as road or hybrid bikes.
This added weight can prove to be quite a task while tackling uphill rides and might also keep a lid on the maximum speed achievable on flat terrains.
– Customising MTBs for a Seamless Commute: Essential Upgrades
MTBs can be optimized for commuting through a host of upgrades. For example, tubeless tires can reduce the bike's weight, provide superior traction, and offer increased puncture resistance. Bells and fenders can enhance safety and keep the rider dry and clean.
For improved control and comfort, bar end grips could be added, and bike racks can provide a practical solution for carrying essential items.
– Expanding Storage Capacity: The Role of Panniers
Urban commuting often requires carrying belongings, and MTBs rise to the occasion by allowing the installation of panniers. Panniers, attached to the sides of your bike, provide generous storage capacity, paving the way for a hassle-free commute.
– Recommendations for a Comfortable and Safe Bike Commute
From my personal experience, urban commuting on an MTB can be significantly improved by following a few recommendations. Opting for ergonomic grips and bar end mirrors enhances control, helps maintain an optimal posture, and ensures safety by providing a rearview.
Powerful bike lights are a must for visibility during early-morning or late-night commutes. Versatile bike racks cater to various storage needs, making them an invaluable addition to your mountain bike.
In conclusion, mountain bikes, with their sturdiness and adaptability, prove a reliable option for the urban commuter. Customizable through various accessories and upgrades, they provide a personalized and resourceful solution for effortless city commuting.
To learn more about biking best practices, The League of American Bicyclists website is an excellent resource for all cyclists.
• Choosing a Commuter Bike: A Detailed Guide
It can be quite a task deciding on an ideal commuter bike, given the numerous options available in the market. Your choice of bike should depend on factors such as the distance of your commute, the terrain you'll be riding on, your location, and your personal biking comfort.
– Commuter Bike Choices
A plethora of commuter bikes are available to choose from. These include versatile hybrid and flat-bar road bikes, electric commuter bikes that make commuting effortless, folding bikes for ease of transport, fast and efficient road bikes, adaptable gravel bikes, and sturdy mountain bikes.
– Hybrid and Flat-Bar Road Bikes
If versatility is what you're after, a hybrid bike is your best bet. Well-suited for beginners and dedicated commuters alike, these bikes feature a comfortable upright riding position that reduces neck and back discomfort.
Flat-bar road bikes are a subtype of hybrid bikes with a similar fit that offers a more aggressive riding position, ideal for speed and distance.
– Electric Commuter Bikes
Are you a long-distance commuter, or do your commutes involve a lot of uphill climbs? Electric commuter bikes might just be the solution for you! Equipped with an electric motor, these bikes provide assistance when pedaling, making it easier to cover long distances and tackle steep inclines with minimal effort.
– Folding Bikes
Commuting often involves relying on various modes of transport. Folding bikes serve as a convenient solution for those who need to commute part of the distance on a bike and the rest using public transport. As they can be folded and carried around, these bikes are an excellent choice for commuters in urban locales.
– Road Bikes
If your commute is predominantly on paved roads and speed is a priority, the road bike will serve you well. Known for their swiftness and efficiency, road bikes feature larger wheels and narrower tires to reduce rolling resistance and increase speed, offering you a fast, smooth ride on city streets.
– Gravel Bikes
In the realms of versatility, gravel bikes certainly rule the roost. Ideal for those whose commutes cover a mix of terrains, gravel bikes present a balance of speed and comfort. They can effortlessly transition from paved streets to gravel paths or dirt tracks, supporting you throughout your diverse commuting needs.
– Mountain Bikes
Finally, if your commute requires you to traverse rough terrains and trails, mountain bikes are the go-to option. Built for durability and control, these bikes feature a robust frame and wide, knobby tires for excellent traction, making it possible to handle any terrain with prowess.
Making the perfect choice among these options can be overwhelming, but identifying your commute needs and preferences will help you make the right decision. Happy cycling!
Best Mountain Bikes for Commuting
Mountain bikes are known for their ruggedness and durability, which are essential traits for hardcore trail adventures. The question, however, is, are these bikes equally effective for city commuting?
Here, we'll delve into the specifics of the top-rated mountain bikes and how they can be transformed into performing road bikes for daily commuting.
• Converting Mountain Bikes into Commuting Bikes
While mountain bikes are famed for their rough terrain utility, it's a lesser-known fact that they can be converted into efficient road bikes. The procedure involves the use of appropriate tires suitable for city terrain and the installation of other features to enhance its city commuting ability.
Choosing the Right Tires
Mountain bikes typically come with broad and knobby tires designed for maximum grip in unsteady and loose terrain. While these are great for off-road rides, they are less efficient on city pavements. Therefore, selecting narrower tires with less aggressive tread patterns is fundamental for a smoother city commute.
Installation of Mudguards and Lights
Commuting on city roads demands certain essential features. Mudguards prevent back spraying during rainy or muddy conditions, while lights provide visibility during early morning or night commutes.
• Overcoming the Disadvantages of Mountain Bikes for Commuting
Mountain bikes are not initially made for commuting. Certain traits inherent in mountain bikes make them less fitting for city travel. These include their comparatively heavier weight, wider tires, and lack of mudguards and lights.
However, by addressing these challenges head-on by way of proper modifications, these bikes can be turned into excellent commuting vehicles while preserving their trail cruising credentials.
• Comprehensive Breakdown of Mountain Bikes for Commuting
It's equally important to weigh the advantages and disadvantages of each bike noted for commuting. However, without info on aspects such as price range and purchasing options, the task of choosing the ideal commute bike becomes challenging.
While we can't provide specific prices or purchasing platforms here because they constantly vary, it's vital to keep these aspects in mind when looking for the right bike. Trustworthy review sites like bikeradar.com can offer up-to-date pricing and purchasing information.
• Improving a Mountain Bike's Commuting Performance
Some mountain bikes need additional modifications to improve their commuting performance. Fitting pannier racks for carrying bags and other items is one such valuable addition. Upgrading the saddle for greater comfort during long commuting hours also comes recommended.
• Understanding the Specifications of Mountain Bikes
It's fundamental to consider factors like the bike's weight limit and size when choosing one for commuting.
Commuters often need to carry extra weight in the form of bags or groceries, making it critical to choose a bike that can handle such additional load. Many manufacturers provide this information on their websites.
Websites like bikeleague.org can provide additional resourceful information about bike commuting and important things to consider.
In conclusion, with the right modifications and understanding, a mountain bike can be a compelling option for commuting. Its robust design, coupled with the right tweaks, can result in an efficient commuter rig that serves you best, both in city streets and on backcountry trails.
Varied Gear Ratios and Terrain Suitability of Mountain Bikes
Enthusiasts in the biking world appreciate mountain bikes for their versatility. Their broad range of gear ratios is ideal for various terrains, giving the rider control and speed. Whether you ride on straight paths or rugged slopes, these gear ratios offer a unique degree of adaptability.
• Specificity in Mountain Bike Design
The design of mountain bikes differs based on a multitude of aspects. Their specifications encompass wheel size, brake systems, and materials used in the frame, among others. Wheel sizes can either be 26, 27.5, or 29 inches. The brake system often employs disc brakes for superior stopping power.
Meanwhile, you can find a variety of frame materials such as steel, aluminum, or carbon fiber. Each presents specific characteristics to match riders' chosen terrains and preferences.
• Unique Features
Unconventional features such as single-ring chainset options provide simple shifting and require less maintenance. Chunky tires equipped on these bikes provide excellent grip, catering to unruly terrains.
Mountain bikes are highly capable of absorbing shocks from potholes and bumps. This capability translates to comfortable rides across bumpy and rocky roads.
• The Cons of a Heftier Structure
However, mountain bikes' durability and comfort may also make them heavier and bulkier than typical commuting bicycles. This makes them slightly cumbersome when it comes to locking or unlocking them or even carrying them onto public transport where space is a premium.
• Tire Performance in Various Conditions
Mountain bike tires, known for their knobbly appearance, produce noise on roads and wear out faster due to the friction they generate. If you are considering using a mountain bike for road rides, slicker tires can be an alternative to provide smoother rolling and less noise.
• Perks of Riding a Mountain Bike
Mountain bikes have gained popularity for the combination they offer of speed, fun, comfort, and durability. Designed to tackle nature's obstacles off-road, they are your companion for year-round riding and excel in conditions such as wet mud, where gravel bikes might falter.
• Advantages of Mountain Bikes
Qualities like durable frames and components, a comfortable ride, and the versatility to handle various terrains are key advantages of mountain bikes. Despite their hefty structure potentially limiting top speed, they can still reach high speeds on suitable surfaces.
• Use of Mountain Bikes
While mountain bikes require significant upper body strength due to their bulk, they shine in long-distance rides across diverse terrains. Alternatively, for rides on clean, dry roads, more efficient bicycle types may be preferred.
• Suitability for Uphill Rides
Mountain bikes are great for uphill climbs, courtesy of their wide gear ratio. This wide range makes pedaling uphill less strenuous for the rider.
• Mountain Bikes on Road
Mountain bikes can be used on roads, but remember, there are more effective road-specific options.
• Mountain Bikes for Commuting
With added stability and safety accessories, mountain bikes could be your go-to choice for everyday commuting.
For more detailed information about mountain bikes and their suitable usage, check Sheldon Brown's Bicycling glossary, which provides a wealth of information on this topic.
• Comparing the Marin Fairfax 1, Jamis Coda S2, and Priority Continuum Onyx
Spanning a broad range of budgets, the Marin Fairfax 1, Jamis Coda S2, and Priority Continuum Onyx each offer various unique attributes worth considering.
Starting with the Marin Fairfax 1, it's a solid choice for the entry-level cyclist. Costing approximately $600, it provides value with its aluminum frame, reliable components, and easy maintenance.
A step up from the Fairfax, the Jamis Coda S2 is known for its exceptional comfort. Retailing around $850, it integrates a steel frame, promoting a plush ride. The Coda S2 also incorporates higher-quality components, which contributes to its enhanced ride.
On the premium spectrum, the Priority Continuum Onyx retails for $1100. It justifies this with its impressive features, including a Gates Carbon Belt drive system and hydraulic disc brakes.
• Customized Design Options for Women
Brands such as Trek, Giant, Specialized, and Cannondale have recognized the need for women-specific designs. Offering features like shorter top tubes and narrower handlebars, these manufacturers create bikes tailored to cater to a woman's anatomy.
This can dramatically improve ride comfort and efficiency, making the ride more enjoyable and less strenuous.
• Fitness-Appropriate Geometry
Hybrid bikes offer fitness-appropriate geometry. They allow for an upright sitting position, which aligns with maintaining a constant, modest pace.
The broader tires provide greater stability and comfort over long distances. Understanding the principles of this geometry can aid in selecting the bike that is best suited to your fitness level and riding style.
• Test-Riding Bikes, a Crucial Step
It's essential to test-ride a bike before making a purchase. The feel of a bike is subjective and depends largely on personal physique and comfort. Make it a point to visit local bike shops and take multiple models for a spin before making an investment. This will ensure you choose a bike you are comfortable with.
• Safe and Strong Brakes
Hybrid bikes need reliable brakes due to their multi-use nature. Both rim and disc brakes can provide excellent stopping power, but discs typically offer superior performance, particularly in wet conditions.
The Priority Continuum Onyx, for example, includes hydraulic disc brakes, known for their reliable and smooth braking ability.
• Puncture-Resistant Tires for Commuting
The risk of punctures can be significantly reduced with puncture-resistant tires. These provide extra peace of mind when commuting daily. Brands like Schwalbe and Continental offer durable tires that incorporate hardened rubber compounds and reinforced sidewalls to resist punctures.
• Comprehensive Review of Additional Hybrid Bikes
For more rounded insights, it's also worth exploring other reputable manufacturers of hybrid bikes. Brands such as Trek, Giant, Specialized, and Cannondale each offer an extensive range of hybrid bikes catering to different budgets and needs.
• Overpriced Bikes Without Significant Improvements
Many bike brands increase prices without offering significant enhancements in components or features. It's crucial to do your research before making any purchase. Look for upgrades like a better-quality drivetrain, disc brakes, or a lighter frame to justify the additional cost.
• Enhance Your Knowledge: Bike Helmets, Storage Ideas, and Kid's Bike Seats
Beyond the bike itself, cycling involves additional accessories for safety and convenience. This includes bike helmets, storage ideas, and child bike seats.
Sites such as Bike.org offer in-depth articles and reviews on these topics, making it an ideal resource for expanding your cycling knowledge and making informed decisions.