The Best Gravel Bike Shoes
You might have the opinion that any shoe is suitable for gravel bike riding, but in fact,  there are specific shoes for every bike, and you need to wear a shoe that fits perfectly. Gravel bike shoes come in various shapes, sizes, and prices. We will explore the best ones in this article.
The Best Gravel Bike Shoes
The best gravel bike shoes are a combination of a road bike and mountain bike shoes to provide durability, stiffness, lightweight, and grip when riding. The boots are made of the best materials to give you a great cycling experience. These shoes can be worn for both on-road and off-road riding since gravel riding involves all kinds of terrain.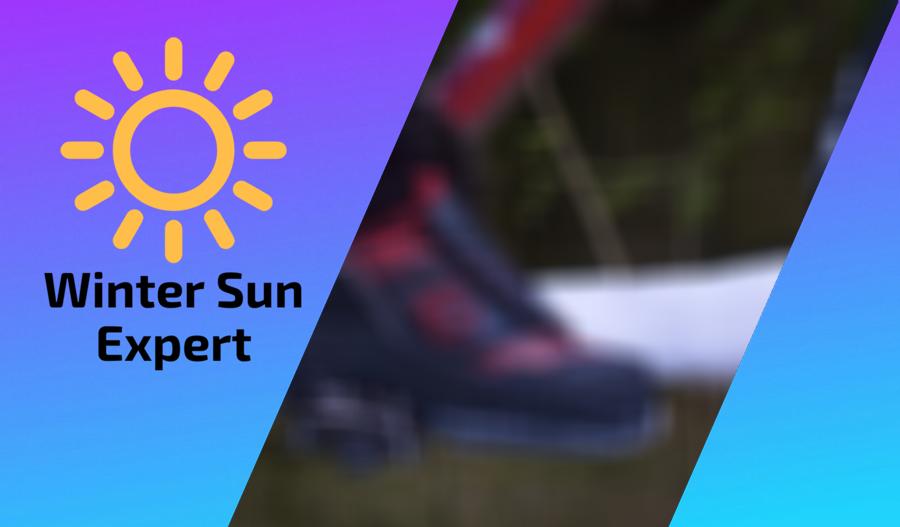 What to Consider When Choosing  Your Gravel Bike Shoes
It would be best to consider the following factors to choose the best gravel bike shoes for the best riding experience.
1. Shoe Tightening Systems
There are four types of shoe tightening systems used to tighten shoes: laces, ratchets, velcro, and dials.
– Velcro
Many shoes that are cost-effective use velcro straps for tightening because it has a cheap production method. The velcro strap is light but will not last long due to the eye systems and the hook that gets clogged with mud and thereby fails to function. Velcro straps need safekeeping to ensure they remain functioning during wet and muddy conditions.
– Laces and Ratchets
The next one is the laces and ratchets. Laces provide adjustment and keep the weight of the shoe down. They are impossible to adjust when you are on the bike.  It can become uncomfortable for you when you untie muddy laces with cold, wet hands during rainy days.
Ratchet, however,  offers a great form of adjustability and is robust and heavy. They are easy to adjust on a bike, unlike laces.
– Dials
The dials provide an easy micro-adjustment for perfect fit and further contribute to the shoe's low weight. The use of dials on shoes makes them (shoes) expensive because of their complicated construction method.
2. Shoe Soles
The pattern of the sole must match the terrain you are riding. The thinly spaced out tread will work on rocky routes while the chunkier tread performs better on mud, wet and slippery conditions.
Stiff soles are the best options if you want to ride on rocky routes as you would also need a shoe that will help you walk on rough surfaces. If you seek performance-specific options, you should go for shoes with carbon soles. They are light and stiff but become uncomfortable for the rider after extended periods on the bike.
3. Heat Molding
Your shoes should support the arch of your foot. Heat molding provides comfort for all foot shapes and gives better performance.
4. Weather Condition
There are different shoes for every type of cycling and weather condition. If your gravel riding is always during cold and wet conditions,  then you should look for a shoe with waterproof features, or you will suffer cold feet when riding. During dry seasons, you need a shoe with a stiff sole and ventilation to ensure stability and comfort.
What are the 10 Best Gravel Bikes Shoes?
Below you will find a variety of gravel bike shoes that will give you a fantastic cycling experience.
1. Fizik Terra X5; Sizes: 36-48
Closure: Lace
Sole: Carbon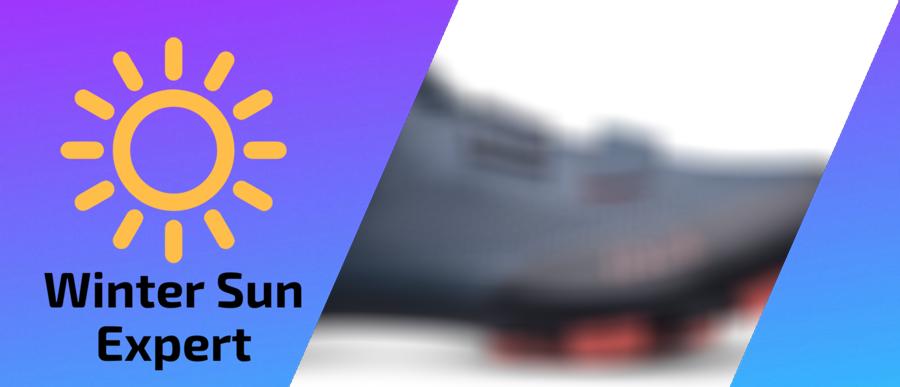 Fizik has a synthetic fabric on the top of the shoe, making it resistant to friction. It is a gravel-specific option for riding with its impressive fit, a sufficient sole grip, and use on rough terrains.  It has a protective armor around the toe and heel to prevent bruises to the rider in terms of durability. The suede look of the shoe might make it look like the wrong choice because of its cleaning care, but if they are correctly maintained, they will prove great kicks for riding.
2. Giro Privateer
Size: 34-50
Closure: Lace
Sole: Nylon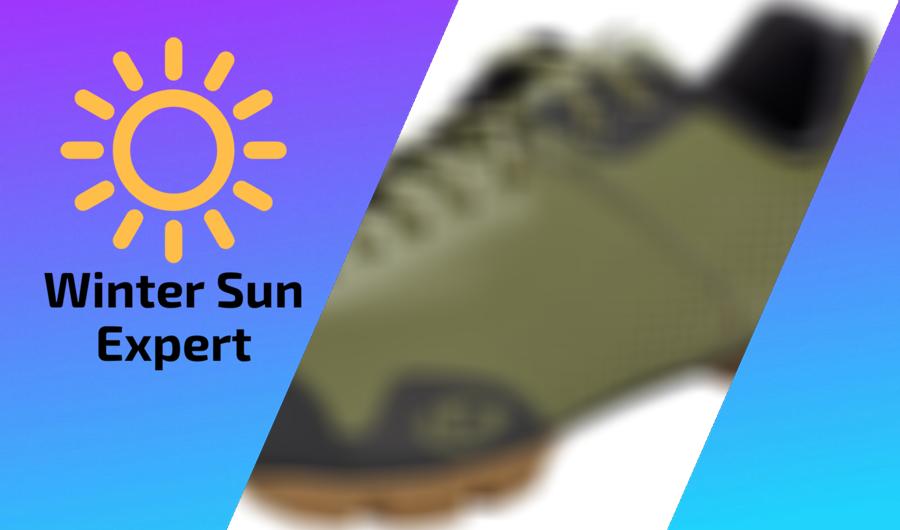 Giro's Privateer provides all-day comfort for a rider. It has laces that keep the weight low and allows for adjustment around the rider's foot. They are similar to mountain bike shoes, but their heel and toe armors are minimal. One cannot ignore the design of the shoe. It is one of the best looking cycling shoes you can find. The nylon sole gives a considerable stiffness at the bottom of the shoe for pedaling and provides enough stiffness with for off-road riding.
 3. Shimano RX8
Size: 38-50
Closure: Boa/Velcro
Sole: Carbon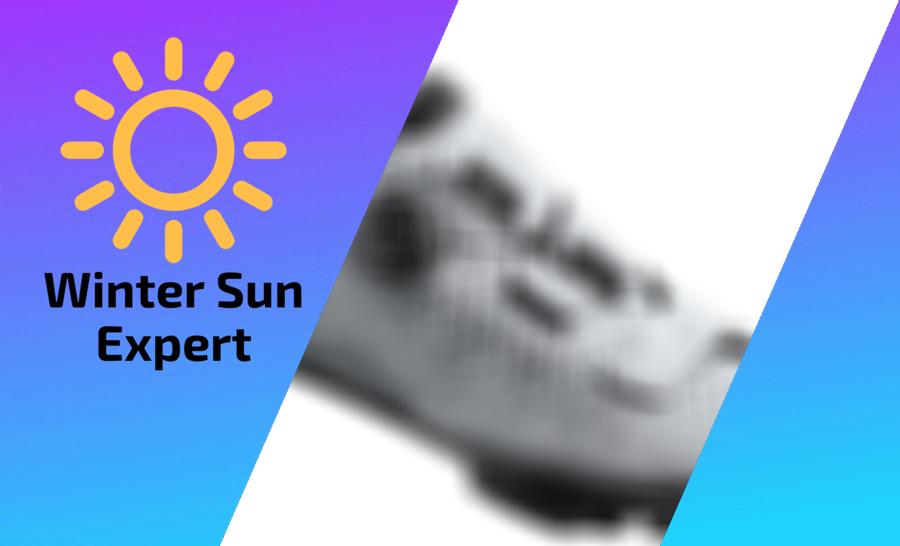 The top section of a Shimano RX8 resembles that of a road bike shoe and the bottom section to that of a mountain bike shoe. They are lighter than some road bike shoes despite having a lower retail price. The sole has a rubbered grip that allows you to tap your feet without damaging the shoes. It has a heel stabilizer that allows your feet to remain comfortable and positioned during long-distance rides through severe conditions. This is what makes the shoe effective, durable, and very stiff. They provide optimal stability and pedaling efficiency.
4. Mavic Allroad Pro
Sizes: 36-48
Closure: Lace
Sole: Nylon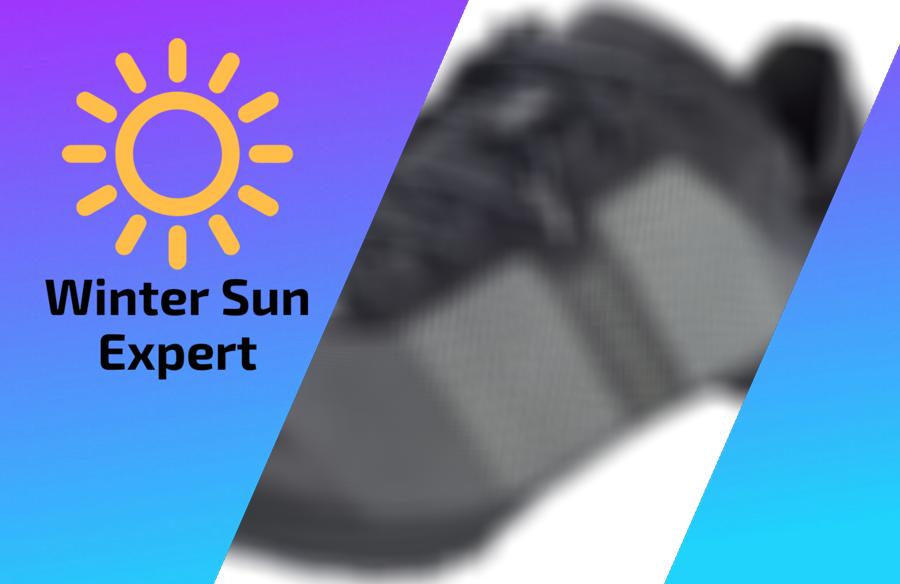 Mavic features a laced top with fabric that the French call "Matrynx." The Matrynx is five times resistant to friction than synthetic fabrics. It has a robust shape, but it has good ventilation and a fast-drying method. While they are light on the rider's feet, they have laces on top to adjust the wear. The sole is made of nylon to conquer tough conditions and garner stiffness that eases the vibration under the foot when riding.
5. Sidi Jarin
Sizes: 39.5-49
Closure: Tecno 3 dials
Sole: Carbon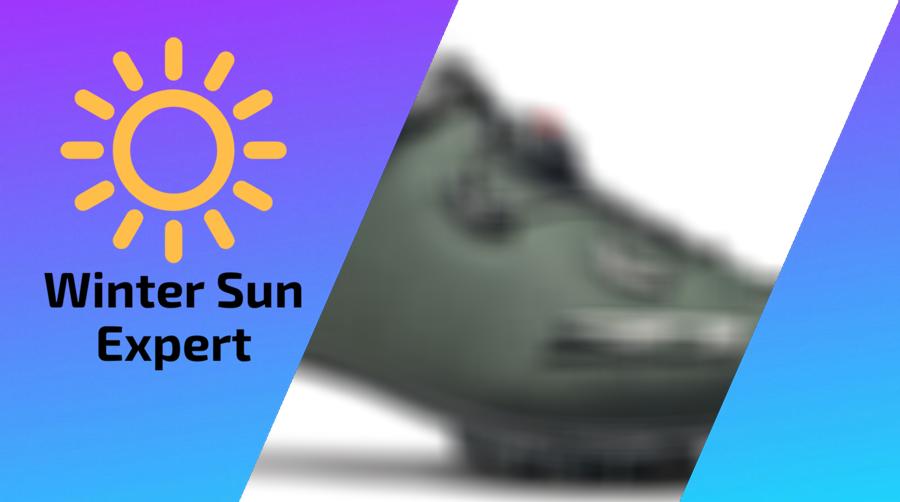 The Sidi Jarin is close to the top of the best gravel bike shoes because of its quality and performance. It has the best elements from the road bike and mountain bike shoes. It is comfy, and the heel armor aids stability. The toe-protector keeps rocks and roots away from causing damage to your foot, and the carbon sole supports your foot for long rides. Sidi's uppers are tough with weather protection, and there is breathable space from the pinhole vents.
6. S-Works Recon
Sizes: 36-49
Closure: Velcro
Sole: Carbon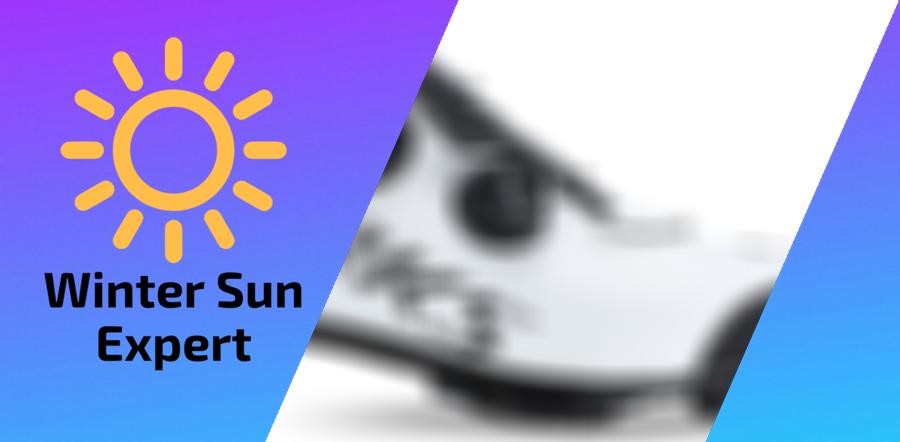 The Recon is one of the most efficient gravel bike shoes you can wear. It is like a mountain bike shoe but proves to be great for gravel riding. It is a road-like fit and has unwavering stiffness with a lightweight and low-profile performance. They prove to be effective in off-road riding. The carbon sole is the stiffest of all shoes and has a dual-density grip. It has minimal ventilation to keep the feet warm, and you should consider it for hot weather.
7. Bont Vaypor G
Sizes: 36-50
Closure: Velcro
Sole: Carbon

The Bont Vaypor G shoe design is quite different from others, it is built using longitudinal arch support, wide bathtub shape, and lateral forefoot aid to help all the joints in your foot to glide smoothly. They are completely stiff when used for riding but become uneasy when you walk.
8. DMT KM1
Sizes: 36-48
Closure: Dial
Sole: Carbon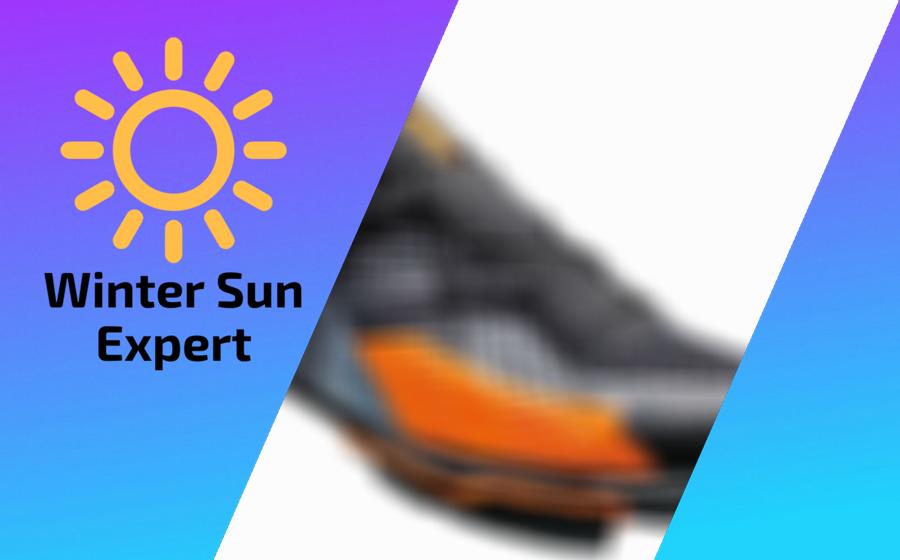 The DMT KM1 is designed for mountain bike racing but can also be used as a gravel shoe. They are supremely comfortable paired with good ventilation. The sole is made up of carbon with a rated stiffness with rubber protection, and it's great for walking and running.
Wearing the shoe is like putting on a sock. It provides a shoehorn that helps in putting the shoe on correctly.
9. Rapha Explore Shoes
Sizes: 36-47
Closure: Laces
Sole: Carbon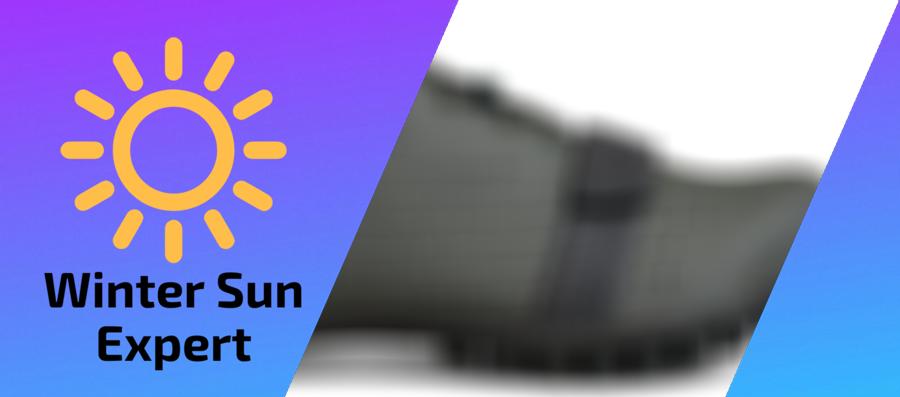 Explore shoes are well designed and are great options for off-road riding. The upper part of the shoe has an element of ventilation, but your foot can get soaked when splashing through water or mud. They are comfortable with laces but cannot be adjusted on. The carbon sole is good enough for most terrain and is the lightest in the market.
10. Dhb Dorica MTB Shoe
Sizes: 39-48
Closure: Lace
Sole: Nylon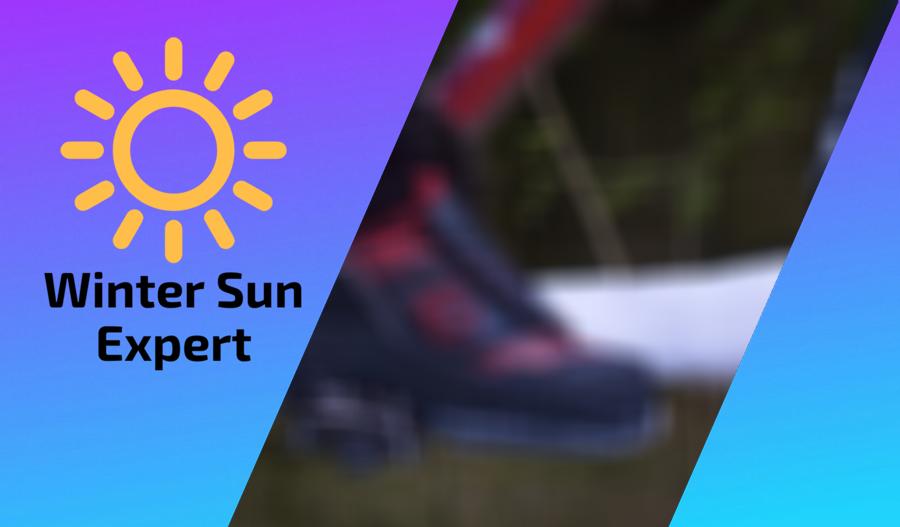 With its lace tightening system, the Dhb Dorica MTB shoe takes its design elements from other shoe tightening systems. The synthetic fabric at the top provides some ventilation. You can also consider it for hot days. The nylon sole offers a good midpoint between pedal compliance and efficiency. The shoe is in the form of a chunkier tread pattern, and it makes the shoe a good option for muddy conditions.
Final Remarks
Gravel bike shoes can only function effectively when they are explicitly used for gravel bikes because the combination produces a better result on the terrain. The above gravel bike shoes have their different features and design, which qualifies them for either paved roads or uneven terrains.
You should also know that riding cannot be complete without putting on the required shoe. The shoe saves the rider from common foot damage and gives comfort.
You can pick any gravel bike shoe that fits you and suits your terrain for a better cycling experience.
Best Gravel Bike Shoes of 2023: A Comprehensive Review
As a biking enthusiast who has tested a myriad of biking gear, this review process involved evaluating each gravel bike shoe under varying conditions. Following this in-depth analysis, there's an array of shoes, each with its unique features.
• Giro Privateer: Best Overall Shoe
From my experience, the Giro Privateer stands out as an affordable, versatile option. These shoes efficiently adapt to diverse terrains and weather conditions.
• Quoc Escape: Excellent Dial Closure System
For those who find a preference for a dial closure system, the Quoc Escape shoe comes highly recommended. The precise fit and easy adjustment make these shoes a reliable choice.
• dhb Dorica MTB: A Budget-friendly Choice
When working on a budget, the dhb Dorica MTB proves to be a great pick. These shoes provide satisfactory performance without hurting your pocket.
• Specialized S-Works Recon: For the Racy Enthusiast
If you fancy indulging in fast-paced gravel biking, then the Specialized S-Works Recon is a top recommendation. These shoes meet the performance demands of speedy cyclists while ensuring optimal comfort.
• Giro Empire VR90: Lace-up Design for Comfort
The Giro Empire VR90 is known for its supreme comfort, lace-up design, and durability. This shoe is an excellent investment for the long run.
• Lake MX238 Gravel: Perfect for Wide Forefeet
The Lake MX238 Gravel was uniquely designed for riders with wide forefeet. It provides a comfortable, relaxed fit without compromising on performance.
• Rapha Explore Powerweave: Tunable Fit for Custom Comfort
For biking enthusiasts seeking a perfect fit, the Rapha Explore Powerweave provides a tunable fit and heel retention. The comfortable carbon sole makes long rides easy on your feet.
• Fizik Vento Ferox Carbon: Ready for the Race Pace
The Fizik Vento Ferox Carbon is designed for riders who prefer a faster pace and off-road racing. Lightweight and durable, these shoes offer superior pedal control.
• Bont Vaypor G: Unique Heat-moldable Construction
The Bont Vaypor G stands out with its exceptional heat-moldable construction, offering a unique fit. Its carbon bathtub sole guarantees optimal power transfer while pedaling.
• Caf du Cycliste Outlands: Luxury and Aesthetics Combined
Although the Caf du Cycliste Outlands comes with a higher price tag, its luxurious quality and appealing aesthetic design make it worth the investment for style-conscious riders.
• Quoc Chelsea Boots: Perfect Transition from Bike to Office
For riders who need a shoe that effortlessly transitions from the bike to the office, the Quoc Chelsea Boots are a perfect choice.
• Choosing Your Ideal Gravel Shoe
Choosing the best gravel shoe involves several considerations, including function, fit, closure system, and aesthetics. The University of Oregon Bicycling Research provides valuable insight into finding the right gravel shoe based on these factors.
• Common Queries about Gravel Bike Shoes
During my experience with gravel riders, there are common questions regarding the selection of mountain bikes or road shoes for gravel riding, the necessity of toe spikes, preference for laces or dials, and the importance of shoe stiffness.
The answer largely depends on the individual cyclist's personal preferences and riding conditions.
In conclusion, the market offers a diverse selection of gravel bike shoes, each with unique features catering to different needs and preferences.
With a comprehensive understanding of these offerings, cyclists can make an informed decision that matches their requirements and enhances their biking experience.
Top 18 Gravel Shoes and Mountain Bike Shoes of 2023
When it comes to hitting those dirt trails and muddy terrains, having the right footwear is crucial. This article aims to guide you on 18 top-rated gravel-specific mountain bike shoes available in 2023. This evaluation is carried out based on their performance, fit, and comfort, among other remarkable features.
– Fizik Terra X5
In the realm of gravel bike footwear, the Fizik Terra X5 stands tall. Having a balanced fit and comfortable feel on the bike, it emphasizes rider comfort. Its design is geared towards providing an optimized riding experience.
– Giro Privateer Lace
Among the top contenders is the Giro Privateer Lace shoes, renowned for their comfortable fit and aesthetic charm. I'd recommend these shoes not just for their functionality on the pedal but also for their good looks of it.
– Lake MX176
Next, let's talk about the Lake MX176 shoes. Known for their supreme comfort and efficient pedaling, they offer a delightful riding experience. They are designed for riders who demand all-day comfort and optimum pedaling efficiency.
– Shimano RX8
Then there's the Shimano RX8. This gravel-specific design shoe blends impressive lightness and superb ride quality. It seems to cater perfectly to the unique needs of gravel riding.
– Other Notable Options
In addition to these top performers, there are a host of other remarkable footwear options worth considering. These include Shimano RX600, Sidi MTB Gravel Shoes, DMT GK1, and more.
• Key Features of Gravel Shoes
Gravel shoes are uniquely designed, striking an excellent balance between stiffness, power transfer, comfort, and walkability. Unlike road shoes, they are typically more forgiving and comfortable, incorporating two-bolt mountain bike cleats.
– Fastening and Closure
When choosing gravel shoes, consider the fastening and closure mechanisms. They play a crucial role in ensuring a snug fit and easy adjustment mid-ride.
– Upper Material
Upper material affects a shoe's durability, weight, and breathability. Look for materials that offer a blend of these characteristics.
– Sole Stiffness and Flexibility
Gravel shoes require a delicate balance between sole stiffness for effective power transfer and flexibility for off-bike comfort and walkability.
– Fit and Insole Quality
Fit and insole quality can make or break your cycling adventure. The aim is to find a shoe that fits comfortably without being too tight and an insole that offers the right amount of cushioning and support.
• Comprehensive Overview and Reviews
The purpose of this article is to provide you with a comprehensive overview and review of the best gravel bike and cycross shoes available in 2023. The shoe that you select should meet the essential criteria of performance, comfort, and fit and should have features that fulfill your specific riding needs. Happy cycling!
• Best Overall Gravel Bike Shoes: Rapha Explore
Those looking for an excellent all-around option in gravel bike shoes can't go wrong with the Rapha Explore. These shoes are lauded for performance, comfort, and durability. The quality of design and materials is apparent.
Expect exceptional overall satisfaction with these shoes in your gravel biking adventure, as numerous cyclists have found and experts in the field attest. More on the Rapha Explore can be found here.
• Best Budget Option: Carnac Grit
The Carnac Grit shoes are highly recommended for gravel biking enthusiasts shopping on a budget. Don't be fooled by the price; these shoes deliver excellent value without compromising quality and performance. For a well-rounded affordable selection, the Carnac Grit is your go-to.
• Best for Lightweight Design: Shimano RX8
For riders who value the power-to-weight ratio, the Shimano RX8 shoes offer a lightweight design without compromising on stability or grip. This optimizing design makes the Shimano RX8 an ideal choice for gravel bike riders keen on keeping weight to a minimum.
• Best Blend of Comfort and Power: Specialized S-Works Recon
The Specialized S-Works Recon shoes combine great power transfer with optimum comfort. This balance puts them high on the list for those who tackle challenging terrains and distances.
The superior comfort and effective power transfer on offer with these shoes make them an excellent choice for those serious about their ride.
• Top Racing Option: Bont Vaypor
When it comes to finding a shoe that's perfect for racing, the Bont Vaypor is unmatched. These shoes are well-regarded by pros and amateurs alike for their sleek design and uncompromised performance. They deliver a race-oriented performance that caters to the high demands of intense gravel racing.
• Best All-Day Comfort: Fizik Terra Atlas
Comfort should never be overlooked for long rides. With this in mind, the Fizik Terra Atlas shoes are lauded for providing excellent all-day comfort. This makes long rides or touring a pleasure rather than a pain, drawing high praise from endurance riders and multi-day tourers.
• Simple Design Winner: Giro Ranger
The Giro Ranger shoes are perfect for riders who appreciate a more streamlined, simple design. Less can indeed be more, and these shoes keep design frills to a minimum without losing out on functionality and performance.
• Best for Walking Comfort: Bontrager GR2
For those who often find themselves off the bike and on their feet, the Bontrager GR2 shoes are a standout option. They are known for their great walking comfort, making the transition from riding to walking smooth and hassle-free.
• Factors for Choosing the Best Gravel Shoes
In choosing the best gravel shoes, consider essential factors such as sole stiffness, upper materials, closure systems, and price. Each factor contributes to the overall comfort, performance, and durability of the shoe. Get educated about these criteria at REIs Expert Advice Section.
• Performance Testing of Gravel Shoes
To recommend the best options, expert reviewers thoroughly test all shoes on various terrains. This ensures a hands-on evaluation of grip, support, fit, and comfort. Applying research and experiences of seasoned riders gives a deeper understanding of how well these shoes perform under real-world conditions.
Remember, the best shoe will depend on individual needs and preferences. Consider personal requirements and match them with the attributes of these recommended gravel bike shoes for a match that ticks all boxes.
Testing Numerous Gravel Shoes Models
When it comes to evaluating the best biking shoes, a myriad of options, from enthusiast-level gravel shoes to top-end mountain bike shoes and pocket-friendly options, have been considered. Each pair was meticulously tested, taking into account several vital aspects such as performance, comfort, stiffness, and price.
• Top Performers: Shimano RX801 and XC902
Among the varied bike shoe options evaluated, two particular models stand out. These are the Shimano RX801 and XC902. Both models demonstrated superior performance not just for gravel riding but also for mountain biking. The Shimano RX801, in particular, shines the most when it comes to dedicated gravel riding.
• Recognizable Attributes of Gravel Shoes
Gravel shoes possess unique characteristics, setting them apart from other types of bike shoes. First off, their performance range is considerable, handling a range of terrains efficiently and smoothly, which is critical for biking. In the realm of comfort, gravel shoes also do exceptionally well.
They are designed to provide adequate support and comfort during long biking sessions. Concerning price, these shoes are remarkably cost-effective, catering well to a broad budget range.
• Choosing Your Gravel Bike Shoes
When picking out the ideal pair of gravel bike shoes, there are several aspects you should bear in mind. The stiffness of the sole is one thing to consider – a hard sole helps you pedal powerfully and smoothly, promoting efficient energy transfer.
Comfortability is another crucial factor, as you'll be spending significant hours in these shoes. Additionally, a shoe with decent walkability is also ideal, as you may need to get off your bike and walk at points during your ride or race.
• Examination of Other Models
The previously mentioned models are not the only ones tested within this article, with others such as the Sidi Gravel MTB Shoes, Specialized Recon 3.0 Mountain Bike Shoes, and Bont Vaypor G also evaluated.
The Sidi Gravel MTB Shoes weigh in favorably, showing noteworthy potential for mountain biking. With a comfortable and high-quality build, these shoes have demonstrated overall solid performance across various terrains.
Next up are the Specialized Recon 3.0 Mountain Bike Shoes, another option that has received praise for their superior comfort and sense of security when strapped on. The design is favorable for those seeking practicality with a lock-on fit system.
Finally, the Bont Vaypor G rounds up this list with its striking balance of comfort and performance. This model's features include thermo-moldable insoles that ensure a custom fit for the riders.
• Final Thoughts
Gravel shoes offer a noteworthy range of unique characteristics that can cater to different needs and preferences. Whether you prioritize comfort, stiffness, walkability, or performance, there's a pair on the market that would suit your requirements perfectly.
My personal recommendation would be to try on different models to find the pair that fits you best. You can also visit this GoBike's educational resource for more tips and guidance about choosing the right bike shoes.
Remember, choosing the right pair not only elevates your cycling experience but also plays a significant role in your safety and protection while riding. Never compromise on the shoes' quality and fittings; they are as crucial as the bike you ride.
Types Of Gravel Bike Shoes And Their Varieties
When choosing the right pair of gravel bike shoes, it's important to understand that different shoes are appropriate for various terrains. For instance, a shoe that works well on forest trails might not offer the same level of practicality on rocky terrains.
Each style has its own designated function, and its essential to choose the correct type based on the expected environment. However, this article won't recommend any specific brand or model.
• Gravel Bike Shoes: Varying Price Points
Just like other cycling gear, gravel bike shoes also come with varying price points. Entry-level options with basic features can be relatively cheap, but prices climb quickly for high-end shoes with extensive features.
What you're paying for is often improved shoe performance, enhanced comfort, and increased durability. But remember, the most expensive shoe isn't necessarily the best one for your needs.
• Understanding Shoe Tightening Systems
Common shoe-tightening systems include velcro, laces, ratchets, and dials. Each has its pros and cons. For instance, laces are budget-friendly and offer a classic look, but adjusting them while riding can be a challenge.
On the other hand, systems like dials offer on-the-fly adjustment, but they make the shoe a bit pricer. Consider your personal preferences and riding conditions while choosing between these systems.
• The Role Of Arch Support In Gravel Bike Shoes
Arch support in shoes is essential, especially for those who spend long hours cycling. Proper arch support in gravel bike shoes helps distribute pressure across your feet, reducing the risk of foot injury or chronic conditions such as plantar fasciitis.
Before making a purchase, I recommend trying on different shoe models and choosing the one that offers the right arch support for your feet.
• Considering Weather Conditions In Shoe Selection
From scorching heat to icy trails, weather conditions can influence your shoe choice. Breathability in the shoe becomes essential for summer riding, while waterproof features might be a priority in rainy conditions or winter. Keep your typical riding conditions in mind when making your shoe selection.
• On-Road And Off-road Capabilities
One of the perks of gravel bike shoes is the versatility they offer for both on-road and off-road riding. They bridge the gap between road cycling shoes and mountain bike shoes, providing robustness for off-road trails while still maintaining an aerodynamic design for road cycling.
• Understanding Sole Pattern Varieties
Gravel bike shoes boast various types of sole patterns, each designed to meet the needs of different terrains. For instance, some shoes have a minimalist sole pattern to grip flat pedals, while others have a more aggressive pattern to provide traction in muddy conditions.
Hence, choose a pattern according to the terrain you'll be riding on.
• Customization Feature: Heat Molding
Some high-end gravel bike shoes come with a heat molding feature. This allows you to heat the shoe, put it on, and as it cools, the shoe molds to the exact shape of your foot. While often seen as a luxury feature, heat molding can significantly improve shoe comfort, especially for cyclists with unique foot shapes.
• Durability And Cleaning Care
In a sport that involves traversing through varying terrains, the durability of your footwear becomes paramount. Look for shoes that offer sound construction and quality materials.
Additionally, how easy the shoe is to clean after a muddy ride can be a crucial factor. Therefore, shoes that are easy to clean and maintain should feature in your list of considerations.
• Other Considerations: Cleat Compatibility And Weight
The last area to cover is cleat compatibility and shoe weight. Some gravel bike shoes come with a two-hole cleat design, while others have a three-hole design, each with its own merits based on your preference.
Further, the weight of your footwear can impact your comfort and fatigue levels. Lighter shoes, in general, will keep your legs fresh for longer and help you on uphill rides.
In crafting this piece, my sources included expert advice from non-profit cycling organizations such as the League of American Bicyclists. This site represents a wealth of knowledge about all things cycling and has extensive information to deepen your understanding of the subject matter.
In conclusion, choosing the right gravel biking shoes involves a multitude of considerations, from understanding different tightening systems to exploring heat molding customization, all the way to taking weather impacts into account.
Making an informed decision about your next gravel cycling shoes will undoubtedly pay dividends in riding comfort and performance.
The Superiority of Giro Privateer in Gravel Riding
A standout among gravel shoes, the Giro Privateer emerges as the best overall pick. It strikes an excellent balance between performance and affordability. This shoe maintains a high level of quality and consistency, ideal for seasoned gravel riders and beginners alike.
Expertly crafted with a robust sole and comfortable padding, the Giro Privateer enables a riding experience that combines stability, comfort, and power transfer in a wallet-friendly package.
• Alternative Options for Gravel Shoes
There's plenty of variety on the market, and some other notable gravel shoe options include the Quoc Escape, dhb Dorica MTB, and S-Works Recon.
Firstly, the Quoc Escape could be your adventurous choice. Quoc Escape provides a blend of comfort and durability which makes them suitable for any terrain.
Similarly, dhb Dorica MTB shoes offer a timeless design without compromising technical performance. They deliver a seamless connection to the pedals, ensuring greater control and efficiency in your ride.
Additionally, the S-Works Recon is an excellent choice for cyclists who prefer a lightweight design. Its carbon sole ensures maximum power transfer, making each pedal stroke more effective.
• Selecting the Right Fit
The key to enjoying any ride is comfort. Therefore, when choosing a mountain bike shoe, road shoe, or toe spikes for gravel riding, ensure that they are a good fit. Shoes that are too tight or loose can cause discomfort, which can negatively affect your performance and may even lead to injury.
Make sure to take into account factors such as the quality of the insoles, the shape and width of your feet, and the quality of the straps or laces that secure the shoes. Furthermore, there are often slight differences between the brands in terms of fit, so one must try on several pairs to find the 'perfect' fit.
• Mountain Bike Shoes or Road Shoes?
When it comes to gravel riding, newcomers may question whether to go for mountain bike shoes or road shoes. Road shoes typically have smooth, very stiff soles that slot into road bike pedals.
On the other hand, mountain bike shoes are designed with a rugged sole that provides grip off the bike and usually pairs with a two-bolt cleat for mountain bike pedals.
In my experience, mountain bike shoes are generally a better choice for gravel riding. Their design allows for easier walking off the bike, an important factor when you're tackling rugged, mixed terrains known as gravel riding.
For more detailed information on selecting the appropriate shoes for your cycling needs, the Harvard Health Blog provides some valuable insights into foot health and shoe fitting.
• Use of Toe Spikes for Gravel Riding
Toe spikes prove particularly useful in muddy, slippery conditions where extra grip is needed. These are small, metal pieces that can be screwed into the designated holes at the front of your mountain bike shoes.
However, the use of toe spikes in gravel should be carefully considered. While they offer extra off-the-bike grip, they can affect the way shoes interact with the pedal platform, potentially compromising balance and comfort. Only use them if you predict deep mud or steep, slippery grass or earth sections during your ride.
– Excellence in Comfort: Lake MX176 Shoes
When it comes to all-day riding comfort, the Lake MX176 shoes stand out prominently. These shoes have carved a renowned reputation for their exceptionally good fit and optimum comfort.
Inspired by mountain bike footwear, these shoes are equipped with a robust rubber outsole that will sustain the most demanding gravel rides.
– Shimano's Dual Treat: RX8 and RX600
Distinguished footwear manufacturer Shimano presents two remarkable offerings perfect for gravel riding – the RX8 and the RX600. The RX8 is uniquely designed to bring together the best attributes of road and mountain bike shoes.
Lightness being its salient feature, the RX8 does not compromise functionality or aesthetics. On the other hand, the RX600 delivers admirable comfort, guaranteeing superior ventilation and a firm grip. Affordability is another winning aspect of the RX600, making it highly accessible for riders on a budget.
– The Sturdy and Reliable: Sidis MTB Gravel Shoes
For riders seeking reliable stability and support, Sidis MTB Gravel Shoes are an excellent choice. The shoes boast a robust carbon sole, adding to the shoes' durability without detracting from their comfort.
Of particular note is their secure heel cup, ensuring that riders' feet remain firmly positioned, no matter how rugged the terrain.
– The Durable Comfort Provider: DMTs GK1 Shoes
Another standout is the DMTs GK1 shoes, synonymous with comfort and durability. These shoes are meticulously outfitted with a resilient Michelin rubber-compound sole, which helps provide further traction and control while riding.
Their robust construction is a testament to their longevity, making them a favorite among gravel riders.
– Other Noteworthy Mentions
Among the vast array of gravel bike shoes, the Shimano XC7, Specialized S-Works Recon, and Triban RC 520 shoes have received significant praise. Each of these shoes has proven its worth in terms of comfort, fit, and performance, thereby earning its place on the list of desirable footwear for gravel bike riding.
– Buyer's Guide to Gravel Bike Shoes
Choosing the right gravel bike shoes can seem daunting. However, it becomes easy when you know what to look for:
Fastening and closure: This is important for securing a snug fit. Velcro, ratchets, or dials are common forms of fastening.
Shoes uppers: These should be durable yet comfortable. Synthetic materials or natural leathers are typical options.
Sole of the shoe: It should be sturdy but not exceedingly heavy. The level of rigidity often affects power transfer from the foot to the pedal.
Fit: An ill-fitting shoe can ruin your ride; hence precision in size is vital.
Insole: The right insole supports the foot's arch, preventing discomfort or injury over long distances.
You can read more about how to choose cycling shoes at sheldonbrown.com, a non-commercial site that provides comprehensive information about all bicycle-related topics.
– Parting Thoughts
Remember, comfortable and well-fitting shoes form a crucial part of your biking gear. Never compromise on fit and comfort for price or aesthetics. Each person's feet are unique, so what works for one rider may not work for you.
Always try on different models and walk around in them before making a purchase. The right pair of gravel shoes will significantly enhance your biking experience.
Gravel Bike Shoes Influenced by Road Shoe Designs
Road shoes have significantly influenced the design elements of many gravel bike shoes, integrating comfort, performance, and adaptability tailor-made for the demanding paths. The fusion of road shoe elements promotes better pedaling efficiency and overall cycling experience when confronting unwieldy terrains.
• Top Chosen Gravel Bike Shoes: The Rapha Explore Shoes
Considered the best overall, the Rapha Explore shoes effectively harness the strengths of road shoes. They are engineered with a durable, lightweight upper and robust rubber tread, which aids in walking comfort when off the bike.
The shoes' dynamic design and tested functionality make the Rapha Explore a top contender among cycling enthusiasts worldwide.
• Top Budget Pick: Carnac Grit Shoes
Unquestionably, the Carnac Grit shoes stand as the top budget choice, providing value without compromising performance. Their well-ventilated design and compatibility with all lace-up closure systems highlight the perfect balance of price and effectiveness.
These features make Carnac Grit shoes a sought-after option for those in search of affordable, top-quality gear.
• Summary and Key Features of Top Gravel Bike Shoes
Featuring six top-rated shoes, this article extensively covers varying options to aid your selection. Each shoe undergoes a rigorous assessment, examining elements such as sole flexibility, upper material, closure system, and value for money.
For instance, a key feature of the Shimano GR7 is its Michelin rubber sole that offers excellent traction both on and off the bike. Comparatively, the Fizik Terra X5 is favored for its lightweight yet durable microtex upper, delivering long-lasting comfort for extended cycling sessions.
• Factors to Consider when Choosing Gravel Bike Shoes
Identifying the right features can be the difference between a successful ride and a challenging ordeal. Choosing gravel bike shoes is no exception, demanding consideration of factors like sole flexibility, which determines pedaling efficiency.
Equally vital is the shoe's upper material, which contributes to comfort and durability. The closure system is the unsung hero, marrying comfort and fit, while the price encapsulates the quintessence of affordable quality.
• Gravel Bike Shoes: Expertly Tested
All shoes featured in this guide are expertly tested by cycling professionals bearing years of road and gravel cycling experience. Their unique insights and rigorous testing processes ensure only the best-performing shoes make it to this list.
For instance, the modus operandi of the Vaude Moab Low AM shoes is extensively analyzed. These shoes are praised for their superb comfort and trail-ready design, which make them an excellent choice for cyclists who frequently transition between pedaling and walking.
• Groundbreaking Innovation
The experts underscored Sidi Jarin's groundbreaking innovation in the form of its novel closure system. The double Tecno-3 Push System ensures a snug, even fit, and simple on-the-fly adjustment, representing a huge leap in cycling shoe technology.
Furthermore, more information on shoe evaluations can be found on the Official US Government Recreation site.
In conclusion, it is important to remember that the right gravel bike shoes can provide a significant uplift to your cycling experience. Factors such as sole flexibility, upper material, closure system, and the shoe's cost are crucial in making the final selection.
Remember, shoes like the Rapha Explore are leading the pack but make sure to also consider value-for-money options such as the Carnac Grit shoes.
The Best Gravel Shoes of 2023
• Shimano RX801: The Top Contender for Gravel Shoes
Renowned as the best-dedicated gravel shoe, the Shimano RX801 has earned my first recommendation in this category. The primary attributes accounting for its superior stature are its remarkable comfort and stiffness.
It boasts just the right hardness to tackle those rugged terrains without sacrificing comfort. They give you enough support where needed and help you achieve a splendid ride without worries about discomfort or unnecessary fatigue.
Anecdotal evidence from fellow testers endorses this sentiment. There is a consensus amongst us that the Shimano RX801 provides maximum performance on gravel trails, offering resilience and stability.
• For Gravel and Mountain Biking: Shimano XC902
Versatility comes with the Shimano XC902 mountain bike shoes. Much more than just a great gravel shoe, the XC902 also stands up to the challenges of mountain biking.
With robust construction and reliable performance, these shoes act as a two-in-one solution. They provide a brilliant balance between power transfer, foothold, comfort, and protection when you're out on the trails.
• A Look at Other Contenders: Sidi Gravel and Specialized Recon 3.0
Exploring the options further, our attention shifts to some other significant performers. The Sidi Gravel MTB Shoes and Specialized Recon 3.0 Mountain Bike Shoes, for instance, show potential for the gravel biking aficionado. Each has its own unique strengths and weaknesses.
The Sidi Gravel MTB Shoes provide extraordinary comfort and excellent overall performance. However, they may lack in providing the stiffness required for some.
On the other hand, the Specialized Recon 3.0 Mountain Bike Shoes stand out for their lightweight construction. Still, the comfort level may not resonate with everyone.
These nuances merit individual consideration. Depending on your specific needs and preferences, you might find one more appealing than the other.
• Finding the Ideal Gravel Shoes: A Guide
When shopping for gravel shoes, keep in mind some crucial aspects. Comfort, stiffness, and weight are important, but you should also look at the robustness of construction and reliable performance.
To understand the dynamics behind selecting the best pair, you can visit this link from rei.com. It's an ideal resource with all the necessary information for your expertise.
• Venturing to Mountain Biking: Analyzing the Options
For those who are not merely looking for gravel footwear but also intending to master mountain biking, we have additional recommendations. The aforementioned Shimano XC902 and the Specialized Recon 3.0 MTB Shoes also serve as excellent options for mountain trails.
However, there are many others to consider. As we continue testing, we will keep this space updated with new insights and recommendations.
The world of biking footwear evolves every day, with new players and innovations entering the scenario. We are here to bring you the best picks of the year, ensuring you can enjoy your outdoor adventures wearing the right gear and focusing on your core activity.
• The Big Deal with Bike Shoes: Power and Grip
There's a lot more to cycling footwear than just aesthetics and brand. Your shoes significantly contribute to your overall riding experience.
When you're tackling the trails on a gravel bike or pushing your limits in a cyclocross race, the right pair can up your power on the pedals while also providing excellent traction off the saddle.
• A Guide to Choosing Your Perfect Gravel Bike Shoe
Choosing the right shoe for your gravel bike rides doesn't have to be daunting. It's all about understanding your riding style, your specific needs, and of course, your budget.
Whether you're hunting for the perfect balance of comfort and efficiency or looking for ultra-stiff shoes tailored for optimum power transfer, this guide can help steer your decision-making process.
• Key Variables in Gravel Bike Shoe Selection
Like most cycling gear, one size doesn't fit all when it comes to bike shoes. Here are the key variables to keep in mind when choosing your pair:
Sole construction: Look for a sole designed for both pedaling proficiency and off-bike traction.
Grip: Gravel or cyclocross shoes should have outsoles that anchor you securely when you're off the bike.
Closure systems: From lace-ups to dials and straps, different systems offer varying degrees of fit customization.
Fit: Your shoe should be snug but not too tight.
• Top-Rated Gravel Bike Shoes for Comfort
If comfort is your priority, consider these popular options:
Giro Sector shoes: Known for their excellent power transfer and grip, these shoes also come with adjustable arch support. Learn more about these on the Giro website.
Fizik Terra Powerstrap X4 shoes: Loved for their micro-adjustable power straps and comfortable footbeds.
Giro Privateer lace shoes: Combining the tradition of laces with modern technology for a comfortable fit.
Quoc Gran Tourer II shoes: These shoes are praised for their comfort, even on long-distance rides.
Specialized 1.0 Recon shoes: A budget-friendly pick with a reputation for high comfort levels.
Fizik Terra Atlas shoes: Known for their superior comfort and fit.
Adidas The Gravel Cycling shoe: Trendy, with their Primegreen upper made out of 50% recycled materials.
• Stiff Shoes for Gravel Racing & Cyclocross
For racers looking for stiff soles for optimal power transfer, the following options are worth considering:
Shimano RX8R shoes: Lightweight and stiff, these shoes are a favorite among cyclocross racers. Find more information on their website.
Fizik Vento Ferox Carbon shoes: These provide ultimate stiffness for an explosive power transfer.
Giro Empire VR90 shoes: These mix a polished design with a power-packed performance.
Lake MX 238 Supercross shoes: With heat-mouldable carbon soles, these provide a custom fit.
• Other Important Factors in Selecting Bike Shoes
Here are a few other factors you should consider in your shoe selection process:
Fastening systems: Your choice may range from laces for their aesthetic appeal and weight to straps and dials for adjustability.
Soles: Decide between rigid soles for power or flexible soles for comfort.
Cleat types: Make sure your shoes are compatible with your pedal system.
Heat moulding options: For a truly personalized fit, look for shoes with heat mouldable soles or inners.
• Importance of Trying Before Buying
Remember that sizing can vary between brands or even models within a brand. Trying on a pair before buying is the best way to ensure a good fit. To understand more about shoe sizes, you can check out this article on CyclingShoesOnline.
Whether pounding on the pedals or walking through rough terrains, the right gravel bike shoes can take your riding experience to a new level. Choose wisely, and enjoy the ride.
Comprehensive Review of the Best Gravel Shoes in 2023
Gravel cycling is a growing trend among cycle enthusiasts. When taking on off-road terrain, you'll want the right shoes for the job. Based on fit, closure system, sole stiffness, and overall performance, let's delve into the best gravel shoes available in 2023.
– Evaluating Best Fit
In my experience, comfort is synonymous with optimal fit. A great gravel shoe should hold your foot securely without causing strain or discomfort. The Lake MX237 Supercross is a top performer in this regard, offering a comfortable fit even on long rides thanks to its moldable heel section.
– Best Closure Systems
The closure system of your shoe affects its practicality during rides and ease of adjustment. There are traditional velcro straps, ratcheting buckles, and dial-based systems.
A standout in this category, in my opinion, is the Specialized Recon 3.0 with its proprietary dial-based Boa closure, which offers precision adjustment.
– Sole Stiffness
A gravel shoe's sole stiffness impacts pedaling efficiency and overall performance. It needs to strike a good balance between flexibility for walking and stiffness for effective power transfer.
For a versatile option featuring suitable stiffness, look no further than the Shimano RX8, a lightweight shoe that doesn't compromise on pedaling power.
– Overall Performance
For the best overall performance, my personal recommendation is the Giro Sector. This shoe excels in all parameters of the fit, closure system, and sole stiffness.
It offers a snug fit, with a BOA L6 dial for quick adjustment and a carbon composite sole that ensures an excellent power transfer, making it a reliable all-rounder.
– Choosing the Right Gravel Shoe
The perfect gravel shoe varies with individual needs and preferences. Some may want a shoe that excels in one area. Others may prefer a well-rounded performance. To get the most from your gravel shoe, consider where and how you ride.
If you often ride in wet climates, opt for a shoe with good water resistance, like the Mavic Cosmic Boa. For those doing long distances, a shoe featuring high comfort and breathability, such as the Lake MX237 Supercross, would be more suitable.
If you frequently walk while riding, a shoe offering a mix of stiffness and flexibility, like the Shimano RX8, will best suit your needs.
For more insights on choosing the right cycling shoes, check out this post from UCI .org, the International Cycling Union. They offer plenty of valuable guidance on footwear for different cycling disciplines.
Remember, the best gravel shoe ultimately depends on you and your needs. Comfort, functionality, and personal preferences should be your guide when making the perfect choice.
– Gravel Bike and Cyclocross Shoe Selection 2023
Based on my extensive experience, I can confidently list out some of the finest gravel bikes and cyclocross shoes as of 2023. These shoes are designed keeping cyclists' preferences in mind and ensure optimal performance.
– Evaluating Key Considerations for Gravel Shoes
The characteristics mentioned here are a must-check while you invest in shoes for gravel biking. The fastening and closure mechanisms play a significant role in the fitting of your shoes.
A well-fitted shoe ensures better transfer of power from your legs to the pedals. It is essential to balance comfort with the need for a secure fit, especially when riding on difficult terrain.
The top part of the shoe, also known as the 'upper,' is also a crucial part. Its material should ideally be robust and durable for protection against grit but light enough to provide overall shoe breathability.
Another key aspect of a good gravel bike shoe is the stiffness and flexibility of its sole. While road bike shoes focus on maximum stiffness for efficient power transfer, gravel shoes usually need more flexibility and a lower profile for off-the-bike use.
Next, the quality and nature of the insole should be taken into account. Look for a shoe with a snug fit that doesn't squeeze the foot too tight and offers good arch support.
– Balancing Power Transfer and Comfort
Gravel bike shoes, in 2023, are designed to balance stiffness for power transfer with comfort for long rides and walkability for off-the-bike use. This balance makes them ideal for a variety of cycling scenarios, particularly those involving mixed terrain or long distances.
– Additional Considerations for Gravel Bike Shoe Buyers
Apart from these primary factors, potential gravel shoe buyers should contemplate several other elements. Things like weather resistance, ease of cleaning and maintenance, weight, and overall looks can be equally important. The shoe should be compatible with the pedal system on your bike.
You may also want to consider whether the shoes offer good value for money. High-end models often have premium features like carbon soles and real leather uppers, but there are many affordable options that offer excellent performance and durability.
– Other Essential Gravel Bike Shoes
Besides the well-known brands and models, there are some other gravel bike shoes in the market worth considering. Each brand and model caters to different preferences and requirements, offering unique design elements, features, and technologies.
Be aware that the perfect shoe is often subjective and depends heavily on personal preferences and specific needs. Trust your instincts and consider everyone's recommendations, including mine, as guidelines rather than indisputable facts.
In the end, your comfort and satisfaction on the bike are most important. Make sure you test different shoes before making your final decision.
This guide from the University of California Irvine offers a comprehensive overview of the subject of gravel bike shoe selection. Give it a read to make an informed purchase.
Remember, the right shoe can make all the difference in your biking experience. Here's wishing you a fantastic ride!
Rapha Explore Shoes Review and Recommendation
In terms of performance and design, the Rapha Explore shoes set the bar high. Equipped with a full rubber sole and a robust upper, they are an ideal choice for rough terrain. Besides, their double-wall lacing system provides excellent stability and support for long-distance rides.
The Rapha Explore shoes, with their sleek design and excellent off-pedal comfort, are highly recommendable for versatile gravel riders. Detailed info can be found on their official page.
• Carnac Grit: For the Hardcore Gravel Riders
Carnac Grit shoes offer an unmatched fit and comfort. Their fully adjustable heel cup, combined with a wide instep strap, ensures the shoes stay in place even on the roughest trails.
High-density foam padding and reinforced toe-box offer blister-free riding experiences. Any gravel rider who appreciates sturdy build and rugged design should consider the Carnac Grit.
• Shimano RX8: For the Performance-Oriented Riders
The Shimano RX8 shoes beautifully combine the benefits of touring and cross-country riding shoes. With their lightweight carbon fiber composite sole and flexible 1-piece synthetic leather upper, they simplify climbing and allow swift foot movements.
These shoes also deliver effective heat management, courtesy of their optimal ventilation system. For performance-oriented riders, the Shimano RX8 comes highly recommended. More insights can be obtained from the Shimanos product guide.
• Specialized S-Works Recon: An All-Rounder
Specialized S-Works Recon is a powerhouse in the world of gravel shoes, known for its superior fit, comfort, and stability. Its Body Geometry sole and high-modulus carbon footbed ensure perfect alignment of the foot and knee, reducing risks of injury.
The shoes' lightweight yet rigid design guarantees high power transfer, making it an excellent all-rounder for every gravel rider.
• Bont Vaypor: For the Quality Seekers
Bont Vaypor shoes offer a unique combination of luxury and performance. Manufactured with high-quality materials like Durolite upper and suede liner, these shoes ensure ultimate durability.
They also provide an unparalleled fit and comfort, thanks to their thermo-moldable innersole and anatomical heel cup. If a high-quality, luxurious ride is what you seek, Bont Vaypor is the way to go.
• Fizik Terra Atlas: Best for Off-Bike Comfort
The Fizik Terra Atlas shoes embody endurance and versatility. With their robust rubber outsoles and cushioned EVA midsoles, these shoes offer excellent off-bike comfort.
Moreover, their quick-adjustable BOA fitting system ensures every gravel rider can achieve an optimal fit. More detailed information can be found in this product review.
• Buying Advice for Gravel Bike Shoes
Identifying the perfect pair of gravel bike shoes relies on understanding your riding style, comfort preferences, and the product features that answer to these aspects.
Flexible soles, snug fit, durability, and good ventilation should be your decisive factors. Look for brands that employ advanced technologies for enhancing fit, reducing ventilation, and providing ergonomic benefits.
Lastly, the shoe's compatibility with specific pedal systems, personal budget, and additional features like cleat-system should be taken into consideration.
Ensure the shoes you choose guarantee an all-rounded gravel riding experience, combining performance, comfort, and style. A useful guide for gravel shoe buyers is available on the UCLA cycling teams page.
The Rising Popularity of Gravel Riding and Bikepacking
Bikepacking and gravel riding have taken the cycling world by storm in recent years. The exciting blend of action from road cycling, mountain biking, and adventure touring offers an invigorating experience for the adventurous rider.
• Gravel Racing: A New Frontier in Cycling
Gravel racing is fast becoming a popular category in this new cycling adventure. Events such as the Dirty Kanza 200 and Atlas Mountain Race are attracting a younger generation of riders, eager for a unique challenge that merges endurance, technique, and exploration.
• Perfecting the Ride with Gravel Cycling Shoes
Critical to the success of any journey or race is the perfect cycling shoe. Gravel cycling shoes, specifically designed for this type of off-road adventure, offer the necessary comfort and resilience.
The outsole is designed to take on challenging sections often requiring walking, with the tread optimized to perform under even the worst conditions.
• Rising to the Challenge with Adaptive Treads
With gravel riding, cyclists occasionally face circumstances requiring free-climbing with the bike slung over their shoulders. To cater to these varied conditions, these shoes come with pronounced treads on the heel edge and toe sections.
Such a design enhances grip and stability in muddy or rocky terrains, which are common elements in gravel riding.
• Pedaling Efficiently with Carbon-Injected Soles
Gravel cycling shoes also incorporate stiff carbon-injected soles. This feature boosts efficiency by ensuring optimal power transfer during pedaling.
Thus, every rotation of the pedal propels you forward with maximum force allowing cyclists to convert their hard work into magnificent speed and distances effectively.
• Ensuring Comfort with Breathable, Durable Uppers
Perfect shoes for this exciting sport must also prioritize comfort, and that's why gravel cycling shoes feature breathable and sturdy uppers. This design facilitates sufficient ventilation, preventing your feet from getting clammy during long rides.
At the same time, the material's durability guarantees long-lasting performance, making the investment in gravel cycling shoes worthwhile.
• Enhancing Performance with Lightweight Outsoles
Lightness is a sought-after feature for any cycling equipment, and gravel cycling shoes meet this requirement.
The lightweight outsoles not only contribute to the sleek appearance of the shoes but also improve power transfer. This capability makes these shoes ideal both for gravel racing and high-performance riding.
• Summing Up the Features of Gravel Cycling Shoes
In conclusion, gravel cycling shoes are the perfect partner for the daring and adventurous cyclist. From the optimal power transfer of stiff carbon-injected soles to the pronounced treads for enhanced grip and stability, these shoes are a worthy investment.
The added benefit of lightweight outsoles and durable, breathable uppers completes your cycling ensemble, ensuring a comfortable and exciting ride each time.
The explosion of gravel racing and riding events worldwide is a testament to the growing popularity of this exhilarating sport. Whether you're an experienced cyclist looking for a new challenge or a beginner enticed by the thrill of off-road cycling, gravel riding offers a captivating experience.
With the right pair of shoes, you are ready to tackle any trail and race with confidence. As someone with experience in the field, I can't recommend gravel riding and bikepacking enough. Get out there, tackle the terrain, experiment with different equipment, and find what works best for you.
Remember, it's not about doing what everyone else is doing but rather finding your unique style that makes cycling appealing. Happy cycling, folks!
Shimano RX801: Top-tier Gravel Shoe
The Shimano RX801 reigns supreme in the realm of gravel shoe reviews. Hands down, it has been selected as the best-dedicated gravel shoe. The communal consensus from riders underlines the Shimano RX801s superior performance and durability, an essential pairing for enduring the demands of the sport.
• Versatile Performer: Shimano XC902 MTB Shoes
The Shimano XC902 mountain bike shoe proves to be a versatile choice. Excelling not just on mountain biking trails but also in gravel biking, this shoe performs exceptionally across diverse settings. It exhibits a unique blend of durability and comfort, making it an all-around champion.
• Budget MTB Shoes: A Recreational Option
If you are on a tight budget, don't fret. Some lower-priced mountain bike shoes may not be on par with specialized gravel shoes in terms of performance. However, they can conveniently serve you for recreational rides. The compromise on high-level performance is worthwhile for riders prioritizing affordability.
• The Unique Appeal of Gravel Shoes
Gravel shoes embody a unique design approach that caters explicitly to gravel riding needs. These shoes are not to be confused with their road or mountain bike counterparts.
Crafted with a combination of comfort and high performance in mind, gravel shoes rise to the occasion for gravel biking and even extend to mountain biking or cyclocross.
On a long gravel ride, nothing beats the satisfactorily comfortable feeling gravel shoes offer. They are wearable, surpassing the comfort scopes of road or mountain bike shoes.
• Economical Relative to Top-of-the-line MTB Shoes
Irrespective of their specialist design and performance, gravel shoes trend on the lower side of the price range compared to costly, top-of-the-line mountain bike shoes. A treat for your feet and pocket!
• Expert Review and Recommendations
The landscape of gravel shoes is broad, and making the right choice can be arduous. To help you navigate, we provide detailed reviews and recommendations of top players in the market, focusing on the key features important to gravel riders.
Shimano RX801 and RX801 Rally
The Shimano RX801 and RX801 Rally are true gems. Embedded with Shimano's ingenuity, these shoes promise performance without sacrificing comfort.
Sidi Gravel and Specialized Recon 3.0 MTB Shoes
Similarly, Sidi Gravel and the Specialized Recon 3.0 mountain bike shoes are also worth considering. They have proven their mettle in rigorous gravel riding conditions.
Shimano S-PHYRE XC902
Of course, the Shimano S-PHYRE XC902 is a coveted choice for versatility. If your biking ventures are not confined to just gravel, this is a shoe to consider.
Bont Vaypor G, Bontrager XXX MTB Shoe, and Giro Sector
Other notable names include the Bont Vaypor G, the Bontrager XXX mountain bike shoe, and the Giro Sector. These gravel shoes have been thoroughly tested and duly recommended by experts and enthusiasts alike.
For further understanding of what one should consider while buying gravel shoes, visit the explanations provided by experts on G.A.C..
Be an informed shopper. Invest wisely in your shoe selection to experience the best of gravel riding in comfort and style. Your feet will thank you – ride after ride.