The Best Gravel Bike Accessories, 25 Things You Should Know
You might probably think that purchasing a bike from a retail store is enough, but in fact, you can improve your bike significantly with some useful accessories. These accessories may be aftermarket products, but they will fit most gravel bikes perfectly and are well worth the money.
The Best Gravel Bike Accessories:
Handlebars: Farr Aero Gravel Bars
Shoes: Rapha Explore Shoes
Jersey: Sportful Giara Jersey
Shorts: Mavic Allroad Shorts
Fork: Lauf Grit Fork
Pedals: CrankBrothers EggBeater 1 Pedals
Drivetrain: Shimano GRX Drivetrain
Helmet: Kask Valegro Helmet
Bike Computer: Garmin
Tires: WTB Tires
Bike Lights: Kryptonite Lights
Bag: Restrap Bag
Wheels: Easton EC90AX Wheelset
Bar Tape: Fizik Terra Microtex Bondcrush Bar Tape
Sunglasses: Smith Pathway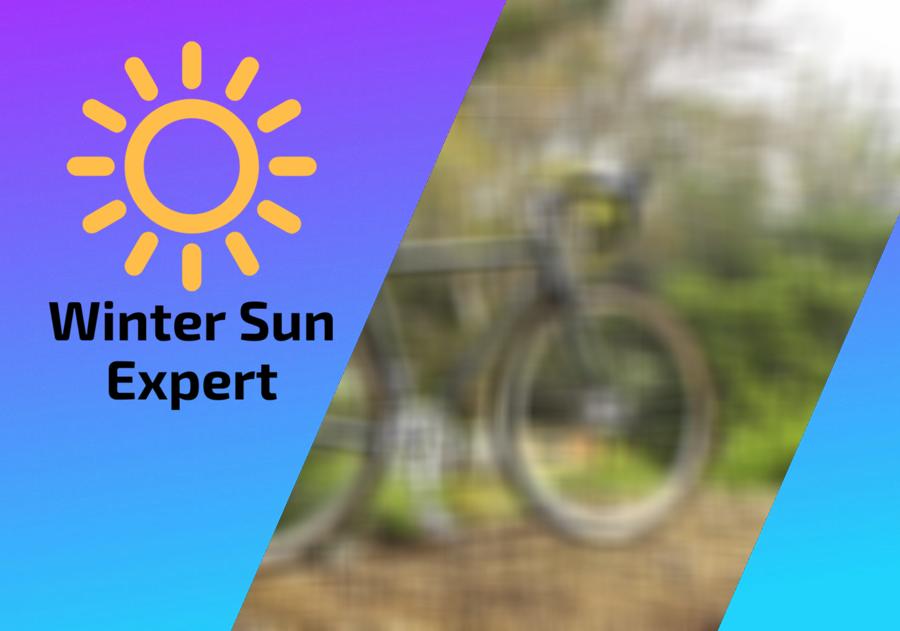 The Best Gravel Bike Accessories
We will look at the best gravel bike accessories and explain why they fit your gravel bike well.
1. Farr Aero Gravel Bars
Handlebars give you the chance to control your bike. They are like steering for vehicles. They give you total control over the bike. Farr Aero Gravel Bar can provide a rider with 100% control when riding.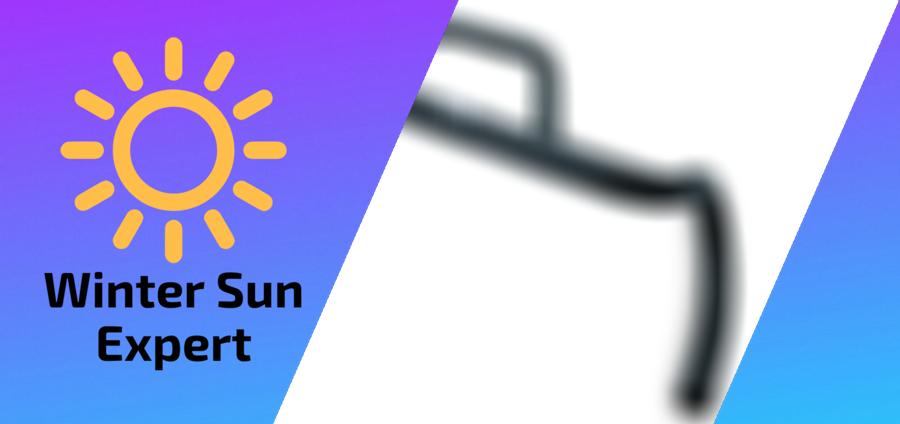 Farr designs products that are capable of riding far. It provides more hand positions for riders and has proved to be an excellent handlebar for gravel riding. The Aero Gravel handlebar has a 25° flare, perfect for stability on uneven surfaces, and comes in three widths; 420mm, 440mm, and 460mm to accommodate any rider.
2. Rapha Explore Shoes
Shoes are essential for riding. A right gravel bike shoe will help you maintain balance on-road and off-road. So, your best option is Rapha Explore Shoes. Explore shoes are purposely designed for the rigors of off-road riding.
They have laces for adjustment and lightweight soles, which makes them comfortable for walking and riding. You cannot ignore the shoe's aesthetic because of its extraordinary design, which comes with toe and heel armor and comes in sizes from 36 to 47.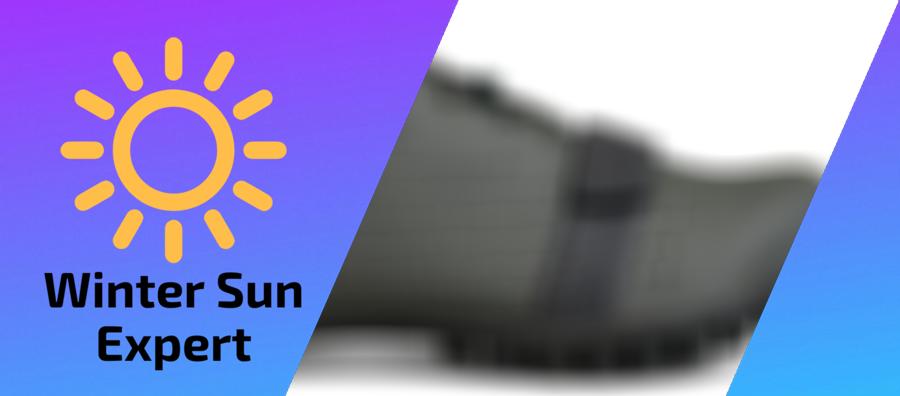 3. Sportful Giara Jersey
Wearing a solid jersey is very important for gravel riding and any cyclist. Sportful Giara Jersey has reassuring robustness often lacking in racier tarmac-focused attire.  It is made from a ventilated stretch fabric with four rear pockets and a zip in the middle (front of the jersey). The jersey can tackle long-distance rides and handle off-road adventures.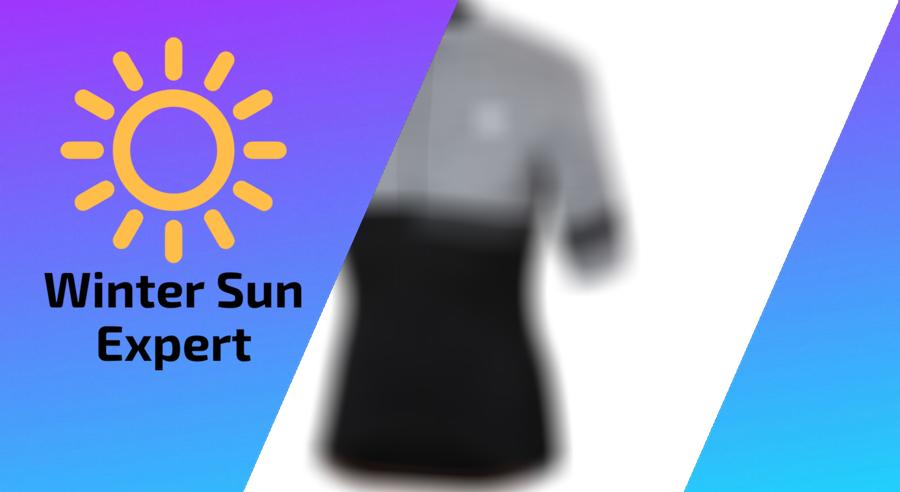 4. Mavic Allroad Shorts
When it comes to gravel riding, you need neither tight nor baggy shorts. Mavic provides you with that short. This type of shorts is recommended for riding adventures because they have breathable fabrics.  Allroad Shorts can be snug without being overly fitted and has an adjustable stretched piece of fabric to increase comfort on the bike.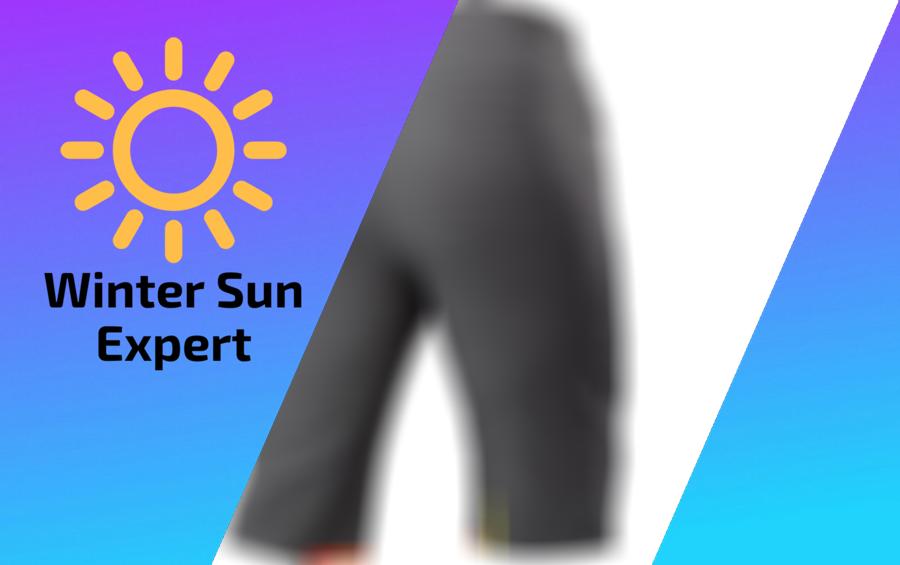 5. Lauf Grit Fork
Grit Fork is your best option if you are serious about riding on rough terrain for more extended periods. This fork removes the edge from the bumps, making the bike firm. Most gravel bikes do not come with a suspension fork, so it is advisable to get Lauf's Grit Fork as part of your gravel bike accessories.
The Fork has a carbon body and is equipped to keep your pedaling efficiency.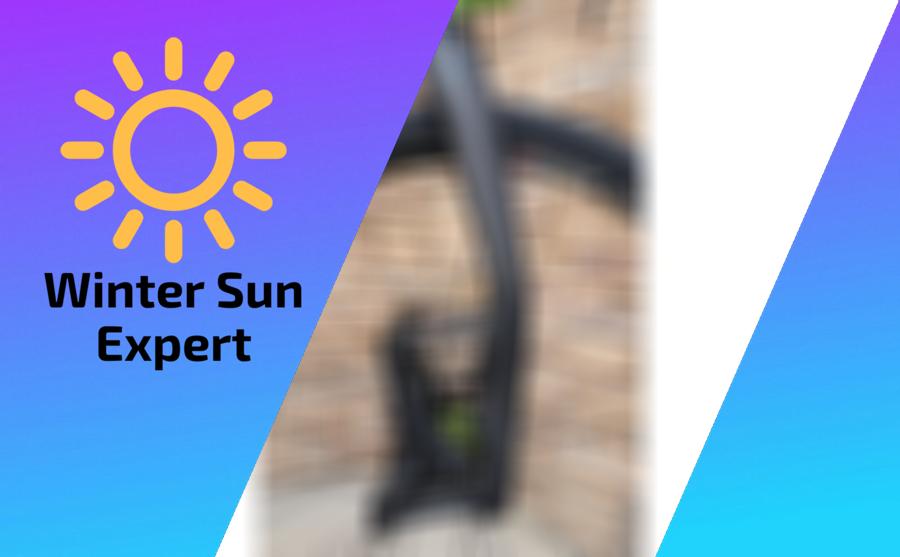 6. CrankBrothers EggBeater 1 Pedals
Pedals are other essential accessories for a bike. The type of pedal you should pick for your bike should be able to handle mixed surfaces. There are a lot of gravel bike pedals, but we will recommend CrankBrothers Eggbeater 1. The CrankBrothers Eggbeater 1 pedals are the best pedals for gravel bikes.
They are made of steel and can handle any hit they receive.

7. Shimano GRX Drivetrain
A bike's drivetrain consists of the chainring, pulley wheels, cassette, crankset, chain, and derailleurs. They work together to ensure shift performance when in motion. The Shimano GRX drivetrain has gearing ranges optimized for bike packing and gravel.
The GRX drivetrain is the smoothest on the roughest terrains. The shift performance is flawless, reliable, and quick. The drivetrain adjusts the brake levers to give riders control when riding on rough terrain.
8. Kask Valegro Helmet
It is advisable to wear a helmet when riding. A helmet is an essential accessory you should possess as a rider. Gravel riding can take hours and long-distance rides, so you need a well-ventilated helmet, which can also protect your head during a wreck and protect your head from intense radiation from the sun.
Kask Valegro Helmet is the answer. It is well-designed to fit the gravel rider and withstand the strains of gravel riding.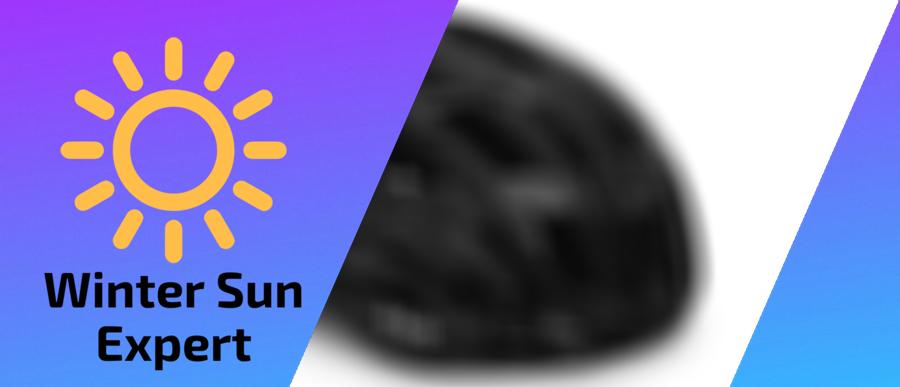 You will need a bike computer to navigate through the terrains. Garmin has developed several bike computers that are perfect for gravel riding. If you want a bike computer that can do anything, Garmin is the brand to look for.
It has connected features like call and text notification, live track, Incident Detection, Group track, and auto uploads. The Garmin Connect Application Navigation provides an entirely new level of maps, round-trip routing, and turn-by-turn directions.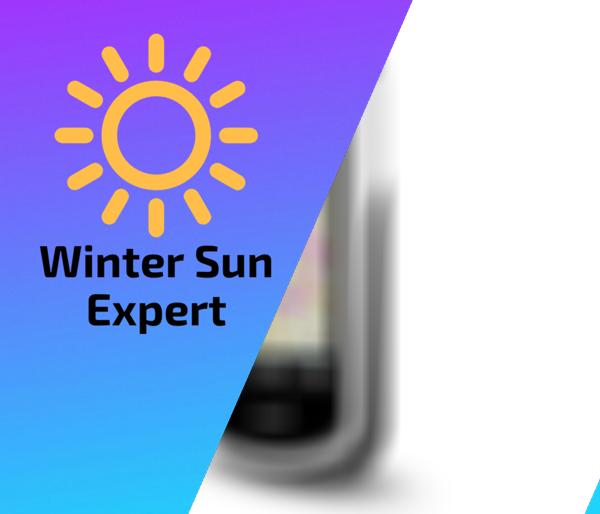 10. WTB Tires
Gravel tires have always been wide. They are wide because of the kinds of terrain they tackle. We recommend two models of WTB tires, which are Cross Boss TCS fast Rolling and Exposure Road. The Cross Boss TCS Fast Rolling has a marked pattern that provides a spectacular grip on land and low resistance on rough terrain.
While the Exposure Road is perfect for uneven surfaces, these tires provide grip on tracks.

11. Kryptonite Lights
You may never know when it is going to get dark when you go out for gravel riding. So, it is advisable to have a front and rear light on your bike. Kryptonite lights have proved to be the best.
The front light (Kryptonite Alley F-650) offers a 26-hour flash mode and a 12-hour low steady mode, while the rear light (Avenue R-45) provides a 12-hour economy mode. You can charge them with electricity, no need for batteries.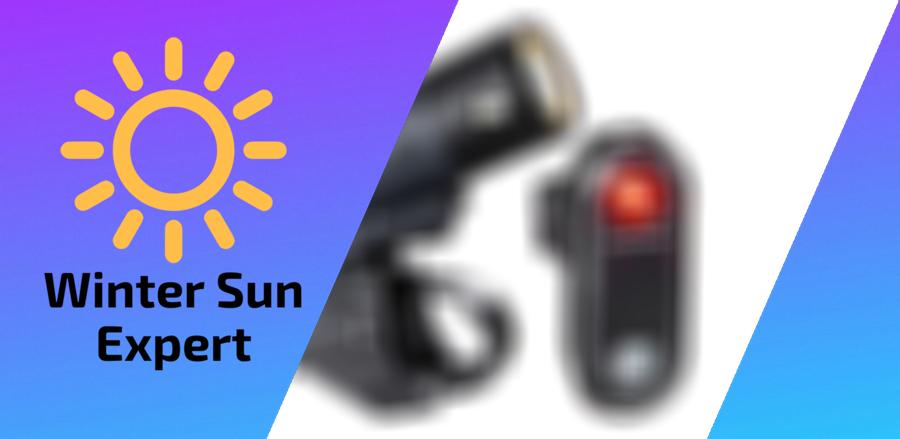 12. Restrap Bag
Your best option to carry your supplies on your bike is a bag. It is better to have a bag attached to your handlebar or saddle to carry the weight than a backpack that brings more load on your back and causes you to sweat more than usual when riding.
Restrap bags are manufactured in London and use the velcro fastening system on gravel bikes, and do not need screws to attach accessories.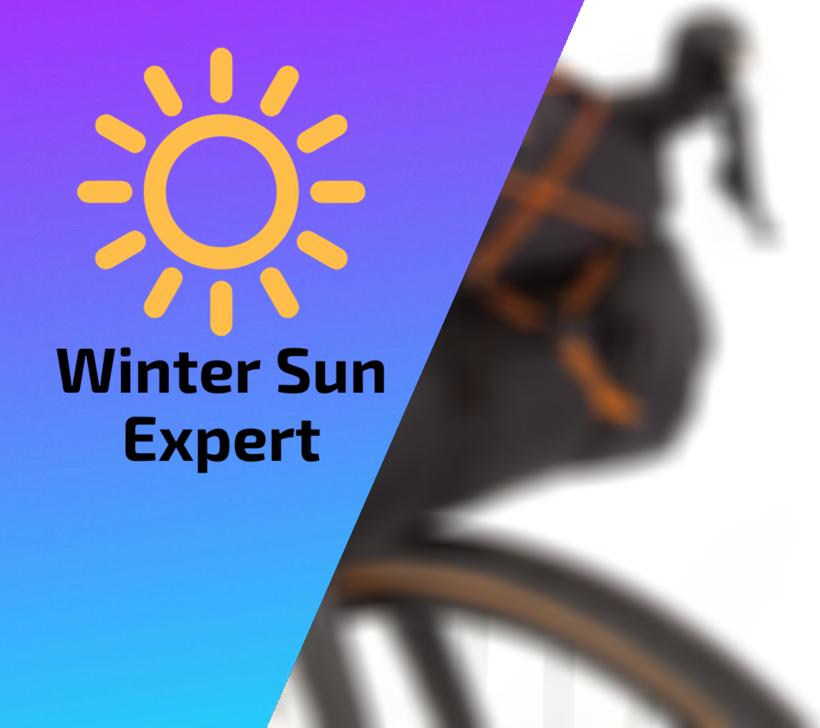 13. Easton EC90AX Wheelset
When regular wheelsets are built, they can tackle rough and unpaved terrains but not with gravel bikes' wide tires. So, brands like Easton developed wheelsets to meet the specific needs of gravel tires.
The EC90AX Wheelset is built with a lightweight, which is stiff for the rigors of gravel riding, the rims measure with a gravel tire clearance of 35 to 50mm wide, and they give tires the chance to roll faster with ease.
14. Fizik Terra Microtex Bondcrush Bar Tape
The 'Terra' edition of Fizik's bar tape is an accessory for off-road riders. The Bondcrush layer is thicker with a chemical compound foam that is also tacky. Unlike other bar tapes of the Fizik brand, which are hard, the Bondcrush bar tape has a soft surface. It also has a sticky outer layer for dirt and muddy gravel bike surfaces.
15. Smith Pathway
Sunglasses are essential accessories even though many people ignore them. They have functions they perform, like reducing the effect of wind on the eyes and protecting the eyes from the sun's rays.  The Pathway provides a technical performance, ample coverage, and everyday style, perfect for gravel riding adventures.
The lenses have impressive clarity and a hydrophobic coating to protect your view from sweat. They are also suited for rides that may last long from day to night.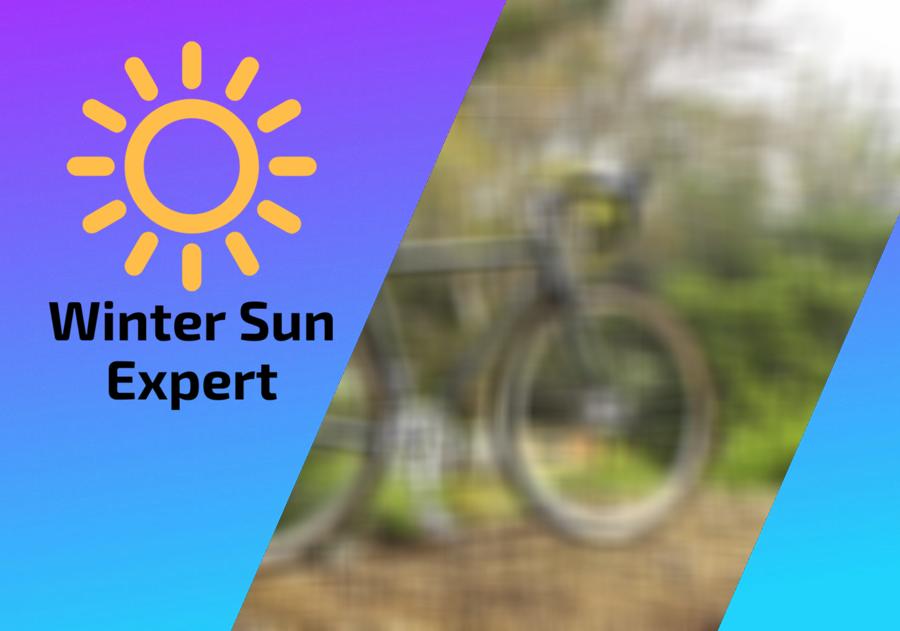 Top Gravel Bike Accessories You Need
Gravel biking has grown in popularity in recent years, allowing cyclists to explore various terrains and enjoy the great outdoors. To make the most of your adventures, you'll want to ensure your bike is equipped with the right accessories.
• Must-Have Gravel Bike Accessories for Safety
– Helmets: Protect Your Head on the Trails
Wearing a helmet is a no-brainer for any cyclist, but it's especially important for gravel biking, where you'll likely encounter unpredictable terrain and obstacles. A high-quality, well-fitting helmet can significantly reduce your risk of head injury in case of a fall or collision.
I recommend the Smith Optics Forefront 2 MIPS helmet for its lightweight design, superior ventilation, and MIPS technology for added protection.
– Lights and Reflectors: Be Seen and Stay Safe
Even on the brightest days, visibility can be challenging on gravel roads, particularly in wooded or shaded areas. Lights and reflectors are essential to ensure you can see and be seen by others on the trails.
I recommend the Cygolite Metro Pro 1100 USB for its high output and versatility. Also, ensure your bike has wheel reflectors and other key areas for improved visibility.
– Bell or Horn: Alert Others to Your Presence
A bell or horn can be an indispensable accessory, especially when approaching blind corners or other cyclists and pedestrians on the trail. It allows you to make your presence known and prevent potential collisions.
I recommend the Spurcycle Bell for its sleek design and crystal-clear tone.
• Enhancing Your Ride: Gravel Bike Accessories for Comfort and Utility
– Bikepacking Bags: Pack Your Gear for Longer Adventures
For multi-day gravel biking adventures, you'll need a way to carry your essentials like extra clothes, food, and tools. Bikepacking bags come in various shapes and sizes, including frame bags, seat packs, and handlebar bags.
I recommend the Revelate Designs bikepacking bags for their durability, functionality, and compatibility with various bike frames.
– Tubeless Tire Setup: Say Goodbye to Flats
Gravel roads can be unforgiving on tires, and getting a flat in the middle of a ride can be a real mood killer. Converting to a tubeless tire setup can greatly reduce the chances of flats and improve your bike's overall handling and traction.
The Stan's NoTubes Grail MK3 wheelset and sealant are popular for gravel bikers looking to go tubeless.
– Dropper Seatpost: Improve Control and Comfort
A dropper seatpost allows you to adjust your saddle height on the fly, giving you better control in technical terrain and increased comfort on long descents. This can be particularly useful for gravel biking, where terrain can vary greatly.
I recommend the PNW Components Pine Dropper Post for its reliability, smooth operation, and affordable price.
Gravel biking often takes you far off the beaten path, making reliable navigation essential. A GPS bike computer can help track your distance, speed, and elevation while providing turn-by-turn directions to keep you on course.
The Wahoo ELEMNT ROAM is a top choice for its user-friendly interface, clear mapping, and compatibility with various navigation apps.
• Final Thoughts and Additional Resources
Equipping your gravel bike with the right accessories can greatly enhance your riding experience, improve your comfort, and keep you safe while exploring the great outdoors. By investing in these essential items, you'll be ready to tackle any gravel adventure that comes your way.
For more information on gravel biking, check out resources like the Adventure Cycling Association, which offers route suggestions and a wealth of information about bikepacking and adventure cycling. Happy riding!
| Accessory | Description | Why It's The Best |
| --- | --- | --- |
| Tubeless Tires | Tires without an inner tube that seal directly to the rim | Fewer flats, improved ride quality, and better traction on rough terrain |
| Gravel Bike Saddlebag | A durable and water-resistant bag that attaches to the saddle | Essential for storing tools, spare tubes, and other essentials for long rides |
| Bike Multi-Tool | A compact tool with multiple functions for bike repairs and adjustments | Lightweight, easy to carry, and versatile for fixing common issues on the go |
| Water Bottle and Cage | A combination of a water bottle and its holder attached to the bike frame | Staying hydrated is important for endurance, and having easy access to water while riding is essential |
| Handlebar Grips or Bar Tape | Cushioned grips or tape that wrap around the handlebars for added comfort | Increased comfort and control on rough terrain, preventing hand fatigue and slippage |
| Bike Lights | Front and rear lights that improve visibility in low-light conditions | Essential for safety during early-morning, late-evening, or night-time rides |
| Fenders/Mudguards | Attachments that shield the rider from mud, water, and debris | Keeps the rider and bike cleaner and drier when riding on wet and muddy roads |
Essential Gravel Bike Gear You Must Have
Gravel biking is a popular and enjoyable sport combining road cycling, mountain biking, and cyclocross elements. It lets riders explore a variety of terrain, including dirt roads, rocky trails, and gravel paths. With the increasing popularity of this sport, it is essential to have the right equipment to ensure a safe and enjoyable ride.
• Gravel Bike Frame and Tires
– Gravel Bike Frame
The bike frame is the most crucial component of your gravel bike setup. A well-designed frame enhances the rider's comfort and stability on various terrains. Opting for a frame made from lightweight and durable materials, such as carbon fiber or aluminum, is recommended.
These materials are strong yet lightweight, ideal for long rides on challenging gravel roads.
– Gravel Tires
Another essential element of a gravel bike is a set of robust and versatile tires. Gravel tires are designed with a wider profile and more aggressive tread pattern to provide traction on loose and uneven surfaces. A tire width between 35 and 45 millimeters is ideal for most gravel rides.
Tubeless tires are also highly recommended, as they minimize the risk of punctures and allow for lower tire pressures to increase traction and comfort on rough surfaces.
• Drivetrain and Braking Components
– Drivetrain
A reliable and efficient drivetrain is crucial for seamless gear shifting and tackling a diverse range of terrain. A 1x drivetrain (single front chainring) is an excellent choice for gravel biking due to its simplicity and lighter weight. Additionally, a wide-range rear cassette provides a greater variety of gears for tackling steep climbs and descents.
A 2x drivetrain (double front chainring) can also be suitable for gravel biking, offering more gear options but adding a bit more complexity and weight to your bike.
– Brakes
Braking systems are critical in providing control and stopping power on gravel roads. Disc brakes are highly recommended for gravel biking, as they offer superior stopping power and modulation compared to rim brakes.
Hydraulic disc brakes provide even greater control and responsiveness, making them an ideal choice for experienced riders.
• Pedals and Shoes
– Pedals
Gravel bikers need pedals that provide secure and efficient power transfer while allowing them to get in and out of them easily. Clipless pedals are popular among gravel bikers, as they allow for a strong connection between the rider's foot and the pedal.
Popular systems include the Shimano SPD and Crank Brothers Eggbeater, offering a secure and easy-to-use interface with compatible cycling shoes.
– Cycling Shoes
A pair of comfortable, durable cycling shoes is essential for long gravel rides. Gravel-specific shoes typically feature a stiff sole for efficient power transfer and a grippy and lugged outsole for walking on rough terrain. Look for shoes with a snug fit and good ventilation to keep your feet dry and comfortable on long rides.
• Additional Accessories and Tools
– Helmet
Safety should always be a top priority, so investing in a high-quality bike helmet is a must. Look for a lightweight, well-ventilated helmet that meets safety standards and comfortably fits your head.
– Bikepacking Bags
For those planning to embark on multi-day gravel adventures, a set of bikepacking bags is essential. These bags can store your essential gear and supplies without bulky racks or panniers. A combination of handlebar, frame, and seat bags can provide ample storage space for all your gravel touring needs.
– Portable Tool Kit
A small tool kit should always be carried on every ride. This kit should include a multi-tool, tire levers, a spare inner tube or tubeless repair kit, and a portable pump or CO2 inflator. A small first aid kit is also highly recommended for emergencies.
– Hydration System
Staying hydrated is essential during long rides. A hydration pack or water bottles with bottle cages mounted to your bike frame can keep your water supply handy and easily accessible.
A reliable navigation device, such as a GPS or smartphone with mapping apps, is crucial for navigating unfamiliar gravel roads and trails. A handlebar-mounted device can provide real-time information about your ride, such as speed, distance, elevation, etc.
Adventure Cycling Association offers many resources, including route planning tools and educational materials, to help riders plan their gravel biking adventures.
In conclusion, investing in the right equipment for gravel biking will only enhance your experience in this versatile and exciting sport. Each aspect contributes to a safer and more enjoyable ride, from choosing the right bike frame and components to selecting the perfect accessories and tools. So gear up and get ready to explore the world of gravel biking.
Prioritize These Gravel Bike Upgrades
Gravel biking has rapidly gained popularity in recent years, as it offers a versatile and adventurous riding experience, allowing you to explore a wide range of terrains. To make the most out of your gravel bike, it's essential to prioritize your upgrades to maximize efficiency, comfort, and performance.
• Tires: Enhancing Traction and Ride Quality
Investing in better tires is one of the most significant upgrades you can make to your gravel bike. High-quality tires will impact your bike's ride quality, enhance traction on various surfaces, and improve overall durability.
There are several notable characteristics to look for when choosing new tires:
Tubeless compatibility: Tubeless tires offer a smoother ride by reducing the risk of pinch flats and allowing for lower tire pressures, resulting in a better grip on rough terrain.
Tread Pattern: Consider a tread pattern that provides optimal rolling efficiency and off-road grip balance, depending on the terrain you usually ride.
Tire Width: Wider tires can improve comfort by providing better shock absorption and float over rough terrain.
Notable tire brand options for gravel biking include WTB, Schwalbe, and Maxxis.
• Wheels: Boosting Durability and Reducing Weight
Upgrading your bike's wheels can significantly improve performance, particularly in weight reduction and enhanced durability.
When choosing new wheels, keep these factors in mind:
Rim Material: Aluminum rims are typically more affordable and provide good performance, while carbon fiber rims are lighter and offer a more responsive ride.
Spoke Count: More spokes generally result in a stronger wheel, although they will add weight. Choose a wheelset with a spoke count that balances strength and weight based on your riding style.
Hub Quality: Look for hubs with sealed bearings to ensure smooth performance and minimize maintenance.
Some reliable wheel brands to consider include HED, Zipp, and Easton.
• Gearing: Adapting to Your Terrain and Riding Style
Gravel-specific drivetrains are designed to provide a wide range of gears that cater to riding on mixed terrain demands. Depending on your local terrain and personal preferences, you may want to upgrade your bike's gearing components.
Here are some options to enhance your bike's gearing:
Clutch-equipped rear derailleur: A clutch-equipped rear derailleur will help maintain chain tension, reducing the risk of chain slap and dropped chains.
Wide-range cassette: A cassette with a wider range of gears will make climbing easier and allow for higher top speeds on descents.
1x or 2x drivetrains: Opting for a 1x drivetrain with a single chainring will reduce weight and complexity, while a 2x drivetrain can offer smoother transitions between gears and a broader overall gear range.
SRAM, Shimano, and Campagnolo are reputable drivetrain manufacturers to consider when upgrading your gravel bike's gearing components.
• Handlebars and Saddles: Improving Comfort and Control
Upgrading your bike's cockpit components can significantly impact your overall comfort and control. A properly fitted handlebar and saddle can keep you riding longer and ultimately offer a better experience.
Consider upgrading these components based on your preferences:
Handlebars: Gravel-specific handlebars typically feature flared drops, which provide additional control and stability on rough terrain. Focus on finding a handlebar with a width and flare angle that suits your riding style.
Saddles: A comfortable and well-fitted saddle is crucial for long rides. Consider saddles with pressure-relief channels and ample padding for added comfort on rough terrain.
Brands such as Selle Italia, PRO Bike Gear, and Fizik offer high-quality handlebars and saddles suitable for gravel bike upgrades.
• Braking Systems: Enhancing Stopping Power
A powerful and reliable braking system is essential for maintaining control and confidence during your gravel biking adventures. Disc brakes have become the favored option for gravel bikes due to their consistent stopping power in various conditions.
Hydraulic disc brakes: Hydraulic disc brakes offer superior modulation and require less effort at the lever. Consider upgrading from mechanical disc brakes to hydraulic brakes for increased stopping power and control.
Brake rotors: Larger brake rotors can offer improved heat dissipation and braking performance on long descents.
Prominent brake manufacturers to consider for your gravel bike upgrades include SRAM, Shimano, and TRP.
In conclusion, upgrading your gravel bike's tires, wheels, gearing, handlebars, saddles, and braking systems can dramatically improve your riding experience. Prioritize these upgrades based on your personal preferences, riding style, and local terrain to make the most out of your gravel biking adventures.
Enhance Your Gravel Bike Experience: Tips
Gravel biking has gained popularity recently, attracting cyclists who crave adventure and off-road challenges. You may want to consider making some strategic upgrades to get the most out of your gravel bike and enhance your performance.
• Upgrade Your Tires for Better Traction and Control
A key component of any gravel bike is, of course, the tires. A good set of tires can significantly improve your bike's performance and enhance your riding experience. When selecting new tires, consider tread pattern, width, and casing.
For excellent traction and control on gravel, we recommend going for tires with aggressive tread patterns and larger widths (35mm to 45mm). Some popular options include the Schwalbe G-One Bite and the WTB Riddler.
For more information on choosing the best gravel tires, you can visit this guide by The University of Vermont to better understand bike tire anatomy and selection.
• Opt for Tubeless Tires for a Smoother Ride
Another tire-related upgrade to consider is converting to a tubeless setup. Tubeless tires provide numerous benefits, such as better puncture resistance, lower rolling resistance, and the ability to run at lower air pressure for optimal traction on rough terrain.
Just ensure that your rims and tires are tubeless-compatible before switching.
• Fine-tune Your Gearing for Versatility
Gravel cycling typically involves tackling various terrain, ranging from smooth roads to steep climbs. Therefore, it's crucial to have the right gearing for all situations. Upgrading your drivetrain, such as your chainrings and cassette, can help you achieve a more versatile gear range.
For example, a wider-range cassette (11-42t or 10-42t) can provide extra low gear to help you easily conquer the steepest ascents. Additionally, consider opting for a sub-compact or 1x chainring setup for even more versatility.
• Invest in a Comfort-Enhancing Saddle
Long hours on the saddle can be tough on your body, especially when riding on uneven and bumpy terrain. Investing in a high-quality and comfortable saddle can greatly improve your overall experience. When choosing a saddle, prioritize personal fit and comfort.
Popular saddle brands offering great gravel cycling options include Ergon, Fizik, and Selle Italia.
• Caring for Your Bike's Suspension
While not all gravel bikes come with suspension forks, if yours does, it's essential to ensure it's properly maintained and adjusted for optimal performance. Keeping your suspension fork clean, lubricated, and serviced as per manufacturer guidelines will guarantee a smooth and comfortable ride.
Additionally, take the time to fine-tune your suspension setup to match your weight and riding style.
• Enhance Your Bike's Braking Performance
Gravel cycling tends to involve riding at higher speeds and tackling demanding terrain. Therefore, it's vital to have reliable and powerful brakes that provide excellent control and modulation. Upgrading to hydraulic disc brakes can notably improve your bike's stopping power, especially in wet and muddy conditions.
Alternatively, if your bike is already equipped with hydraulic brakes, consider upgrading to larger rotors for even better performance.
• Adjust The Cockpit For Improved Comfort And Control
The cockpit of your gravel bike plays a significant role in dictating overall comfort and control. Fine-tuning elements such as handlebar width, stem length, and grip choice can go a long way in enhancing your riding experience.
Investing in a quality set of handlebars with subtle flare or rise can improve control and hand positions when navigating off-road terrain.
• Accessorize Your Bike Smartly
Finally, equipping your gravel bike with select accessories can result in noticeable improvements to your overall experience. Some useful accessories for gravel cycling include:
Mudguards: Protect yourself and your bike from mud, water, and debris.
Bikepacking bags: A convenient and lightweight alternative to traditional panniers for carrying essential items on multi-day trips.
GPS device: Helps you navigate unfamiliar trails and terrain with ease.
Lighting: Essential for increasing visibility and safety during dusk or nighttime rides.
In conclusion, making strategic upgrades and tweaks to your gravel bike can significantly enhance its performance and overall cycling experience. From upgrading tires to fine-tuning your cockpit, these suggestions cater to various preferences and budgets.
Following the mentioned tips and tricks will help you get the most out of your gravel adventures.
Gravel Bikes: Discover the Ultimate Appeal
Gravel bikes have garnered a lot of attention in recent years, with many cyclists making them the go-to choice for casual and competitive riders. So, what is the big deal about these versatile bikes, and why have they started to dominate the cycling industry?
• A Brief History of Gravel Bikes
While it's difficult to pinpoint the exact origins of gravel bikes, they have been an evolving concept over the past decade or so. The increasing popularity of gravel races and mixed-terrain events like the Dirty Kanza and the Belgian Waffle Ride created a demand for bikes that could easily transition between paved roads and rugged gravel trails.
As a result, cycling enthusiasts and bike manufacturers began to develop and refine gravel bikes, integrating features from several other bike categories, such as road, cyclocross, and mountain bikes.
• Unique Features of Gravel Bikes
– Versatility and Adaptability
One of the most appealing aspects of gravel bikes is their remarkable versatility. With wider tires and a more relaxed geometry than traditional road bikes, they are well-suited to tackling various terrain. In my experience, gravel bikes excel on anything from smooth pavement to rocky, technical off-road trails.
The wide tire clearance also allows for easy customization, letting riders switch between different tire types and sizes depending on the ride ahead.
– Frame Material Options
Gravel bike frames are available in multiple materials, each offering unique advantages. Popular options include steel, aluminum, carbon, and titanium. Steel frames, for example, provide durability, comfort, and smooth ride quality, while carbon frames are more lightweight, making them ideal for those looking to shed grams for competitive events.
– Component Selection
Gravel bikes typically feature mixed-surface components, meaning they come equipped with road bike-style drop handlebars, disc brakes for improved stopping power, and a versatile drivetrain that can handle the varying demands of diverse terrains.
• Gravel Bikes and Cycling Disciplines
Gravel bikes are particularly well-suited for several cycling disciplines, making them an excellent choice for riders who enjoy cross-training or want one bike that can do it all.
– Bikepacking
The adventure-ready nature of gravel bikes, complete with designated attachment points for bikepacking bags, makes them a popular option for cyclists looking to venture onto off-road routes and explore remote destinations.
The sturdy yet comfortable construction of gravel bikes and their ability to handle a wide range of terrains make them ideal companions for multi-day bikepacking expeditions.
– Gravel Racing
Gravel racing events have been growing rapidly in popularity, with longer, more demanding races starting to attract elite professional riders in addition to amateurs. Gravel bikes are, quite obviously, the stars of these races, and their popularity has grown in parallel with the popularity of these events.
A gravel bike is a must-have when tackling tough race routes requiring speed, agility, and stability on uneven surfaces.
– Commuting
The practical design and durability of gravel bikes also make them viable for daily commuting, especially for those traveling on mixed-road surfaces. The more comfortable, upright geometry of gravel bikes can help provide a smoother ride over long distances, ensuring a confident and enjoyable trip to and from work.
• Suggested Gravel Bikes
Several exceptional gravel bikes have caught my attention recently, and I believe they're worth checking out for anyone considering a foray into this versatile cycling category.
Cannondale Topstone Carbon: A lightweight carbon frame, combined with Cannondale's innovative Kingpin suspension system, provides both comfort and performance on mixed surfaces.
Specialized Diverge: With its progressive geometry, Future Shock suspension, and a wide range of models to choose from, the Specialized Diverge offers an excellent entry point into the world of gravel biking.
• Final Thoughts
In conclusion, the booming popularity of gravel bikes is well-deserved. Their versatility, adaptability, and suitability for various cycling disciplines make them an appealing option for many riders.
From the weekend recreational cyclist to the competitive racer, gravel bikes have proven to be a game-changer in the cycling world. Additionally, their durability offers a reliable option for daily commuters, while their love of off-road adventures caters to backpackers and explorers.
No matter your cycling preferences, a gravel bike is a phenomenal addition to any cycling enthusiast's collection.
The Importance of Mudguards in Biking
As an experienced cyclist, mudguards hold a significant importance while biking in wet conditions. They are crucial in protecting the riders from mud and debris that they might encounter. Mudguards act as barriers that prevent the debris from getting splashed onto the rider.
I strongly recommend investing in high-quality mudguards for enhanced protection. More details about the types and usage of mudguards can be found on The International Mountain Bicycling Association's website, which is a trusted resource for bikers.
For off-road biking adventurers, GPS bike computers are useful tools. They offer turn-by-turn navigation which aids in maintaining the correct rhythm and direction during rides. In my experience, having a GPS installed on your bike adds a layer of convenience for easy navigation on unknown trails.
• Ensuring Trail Safety with Bike Bells
With increased biking and hiking traffic on trails, safety has never been more critical. A bike bell serves as an alerting tool for pedestrians and other trail users.
The ringing sound of the bell is a universal signal that a biker is in proximity. Many biking communities worldwide are becoming increasingly encouraging of the use of bike bells.
• Protecting Your Investment with Frame Protection Kits
To safeguard the bikes from scratches or damage from flying debris, frame protection kits are indispensable. As a rider, I take pride in maintaining the appearance of my bike. Therefore, I suggest using these kits to limit damage from normal wear and tear and keeping your bike in good shape.
• Tyre Inserts: A Puncture Protection Measure
Flats can be a real dampener on any cycling expedition. Tyre inserts act as impact absorbers, protecting the rims and lowering flat tire risk. Riders dealing with unpredictable terrains would benefit from these inserts, offering an additional layer of protection against puncture hazards.
• Clip-on Handlebars: Enhancing Comfort and Efficiency in Long-Distance Rides
Clip-on handlebars not only offer improved aerodynamics but also increase comfort in long-distance rides. Biking requires control and endurance, more so in long-distance rides. By using clip-on handlebars, you can alleviate unnecessary strain and enhance your bike handling.
• Safe Stowage during Gravel Rides: Bike Bags
Gravel cycling, where you will encounter varying terrain and conditions, requires certain pieces of essential equipment. Bike bags cater to this need by providing ample space to stow crucial supplies during such rides. In my years of biking, I've found that having a well-loaded bike bag can make a drastic difference in experiences on trail rides.
• Pedal Considerations: Tailoring to Individual Preferences
Preferences vary from cyclist to cyclist. This holds specifically true for pedal choices. Some riders might prefer flat pedals, while others may not. Thus, a comprehensive understanding of one's riding style aids in finding the perfect pedal fit.
It's recommended to try different types before finalizing on one, as this decision directly impacts both comfort and performance out on the trail.
• High-Volume Tyre Pump: Quick and Easy Inflation for Off-Road Biking
A flat tire can be a major disruption in your ride. High-volume tire pumps are designed for quick and easy inflation of tires, particularly for off-road bikers dealing with gravel and mountainous terrains.
They're compact, lightweight, and very efficient, making them a must-have for any biker. The International Mountain Bicycling Association's guide offers more details about dealing with common biking issues.
Remember, cycling is as much about the journey as it is about the destination. Ensuring your bike is equipped with support gear can enhance the riding experience. As a biking enthusiast, my suggestion would be to invest in high-quality biking equipment for its longevity!
• Tubeless Repair Kit: Nukeproof Horizon
As a frequent cyclist, one must-have in my kit is the Nukeproof Horizon tubeless repair kit. It's incredibly useful in sealing punctures, and the mini tool included is straightforward to use. In comparison to alternative repair kits, I find that this one holds up well in demanding scenarios.
It's lightweight, a crucial factor for any bike packer. You can read more about bike repair methods on the Cycling UK's website.
• Tire Inserts: Vittoria Air-liner Gravel
After many cycling adventures, I highly recommend the Vittoria Air-liner Gravel tire inserts. They promise excellent benefits, the added protection, and increased comfort being my favorite features.
Especially when tackling rough terrains, their shock absorption is invaluable, protecting both the rider and rim from impact damage. It's an effective preventive measure against dreaded punctures.
• Compact Inner Tube: Tubolito
The Tubolito tubes have significantly impressed me due to their compact and lightweight design. They are incredibly space-saving and handy during emergencies.
These tubes are durable, enduring various surface conditions. I carry them as a backup for tubeless setups and have found them reliable every time. Their bright orange color also makes them easy to spot in your kit.
• Mudguards or Fenders: Ass Savers Mudguard
When it comes to mudguards, the Ass Savers mudguard has been a personal favorite. Stepping up in unpredictable weather, they prevent mud and water from splashing onto your clothing and gear.
Their foldable and lightweight design is an added bonus. They are also easy to install and remove, ensuring maximal convenience for the rider.
• Bar Bag: Speedsleev Diego Bar Bag
For the storage of small items like snacks and personal items, I utilize the Speedsleev Diego bar bag. Its compact design doesn't interfere with my riding, yet it offers substantial storage capacity.
Most appreciated is its weather-resistant feature, protecting my valuables in various conditions. Its easy-access design ensures my on-the-go items remain within arm's reach.
• Bike Computer: Hammerhead Karoo 2
The Hammerhead Karoo 2 bike computer has revolutionized my riding experiences. It provides accurate navigation and ride data, which is crucial for my training and explorational rides.
The responsive touch screen and robust processor make operation seamless. It also boasts a bright enough screen to use even under direct sunlight.
• Front Light: Exposure Diablo
For night rides or low-light environments, the Exposure Diablo front light is my go-to. It shines bright enough to illuminate the pathway ahead clearly. Its durable construction withstands harsh weather, making it a trustworthy companion for all rides. Furthermore, the lights, compact size, and easy installation make it a must-have.
• Portable Torque Wrench: Topeak Nano TorqBar
Proper maintenance is critical to ensure your bike's longevity. A tool I always carry with me is the Topeak Nano TorqBar portable torque wrench. Its digital feature ensures accurate torque application, preventing any damage to my bike parts.
It's also compact and lightweight, fitting effortlessly into my kit. Learn more about bike maintenance on the Park Tool website.
• Packable Gilet: Lightweight and Easy to Carry
A packable gilet is an essential part of my attire for unpredictable weather. It's lightweight, easy to stow away in my bag, and provides ample warmth on chilly rides. The benefits don't stop there – it adds visibility on the road during early morning or late evening rides.
• Water Bottle with Secondary Cap: Elite Fly MTB
Lastly, the Elite Fly MTB water bottle with a secondary cap comes in handy for hydration on the go. It's lightweight and durable, with a secondary cap keeping the drinking nozzle clean. The design facilitates easy handling while cycling, elevating my hydration experience.
With proper gear and tools in your kit, every cycling journey becomes more enjoyable and hassle-free. Make sure to consider the function and durability of each item you add to your future cycling adventures.
– The Indispensable Need for Quality Helmets in Gravel Biking
Gravel biking necessitates the use of a high-quality, well-fitting helmet. There is a range of helmets designed to offer maximum protection during off-road biking. These helmets significantly minimize the risk of head injury.
The Giro Montaro MIPS helmet, for instance, comes with a multi-directional impact protection system (MIPS) for added safety.
– Bike Lights and Reflectors: An Essential for Gravel Biking
Proper visibility is crucial when biking on gravel roads. Lights and reflectors are instrumental in enhancing a biker's visibility, particularly during dawn, dusk, or cloudy weather.
I personally endorse the Kryptonite lights for their superior brightness and durability. Additionally, attaching reflectors on the bike helps you stand out, improving safety.
– The Role of Bells and Horns in Gravel Biking
A bell or horn is a valuable tool for alerting others on the trail. The Spurcycle bell, with its clear ringing sound, is effective at warning pedestrians, cyclists, and even wildlife of your presence, allowing you to navigate the trail safely.
– Bikepacking Bags for Gravel Adventures
On multi-day gravel adventures, bikepacking bags come in handy for carrying gear. Brands like Restrap offer durable and waterproof bag options, providing a reliable gear storage solution. Their bags are designed for comfort, keeping you well-sorted during long biking trips.
– Embracing Tubeless Tires for Gravel Biking
Tubeless tire setups offer considerable benefits for gravel bikers. These help reduce the risk of flats, offering a smoother, worry-free ride. The resilience of these tires makes them a perfect match for challenging terrains.
– Dropper Seatpost for Comfort on Technical Terrain
With improvements in biking technology, dropper seat posts have become a coveted feature for any gravel bike. These components provide a lower center of gravity, improve control, and offer superior comfort on technical terrain.
Unfamiliar gravel roads can be tricky to navigate. I personally find the GPS bike computers invaluable for aiding navigation. They provide accurate directions, thereby reducing the risk of getting lost.
– Opt for Respected Gravel Bike Tire Brands
When it comes to gravel biking tires, brands like WTB, Schwalbe, and Maxxis have remained the top choices among bikers. These brands have continued to provide reliable, high-quality tires with commendable traction and durability.
– Kryptonite Lights for Nighttime Rides
Improved visibility during nighttime rides is key to ensuring safety. Utilizing Kryptonite lights, known for their brilliant illumination and resilience, can greatly enhance visibility, allowing for a safer biking experience.
– Easton EC90AX Wheelsets for Your Gravel Tires
Easton EC90AX wheelsets, designed specifically for gravel tires, feature lightweight and durable carbon rims that offer superior strength and stability. These wheelsets are worth considering for any serious gravel biker.
– Fizik Terra Microtex Bondcrush Bar Tape: A Top Choice for Off-road Riders
For off-road riders, the Fizik Terra Microtex Bondcrush bar tape has become a popular accessory. The tape offers excellent grip and comfort, adding to bike control and overall riding experience.
– The Benefits of Sunglasses during Gravel Rides
Biking sunglasses aren't just about style. They serve the crucial role of protecting the eyes from wind and sun, making rides more comfortable. Brands like Oakley and Rudy Project have a wide selection of robust, stylish cycling sunglasses.
– Consider Gravel Bike Accessories for Safety and Comfort
The essential safety accessories for gravel biking include helmets, lights, and bells or horns. For comfort and utility, consider items like bikepacking bags and tubeless tire setups. These items are not just about comfort or style; they are about safety and performance.
– Additional Resources for Gravel Biking
The Adventure Cycling Association provides resources on gravel biking, including educational materials and ride guides for enthusiast bikers (source).
– Essential Gravel Bike Gear
Gravel bike gear like frame and tires, drivetrain and braking components, pedals and shoes, and additional accessories and tools are indispensable for a smooth and safe riding experience.
– Upgrade Your Gravel Bikes for Improved Performance
To get the most out of your gravel biking experience, consider upgrading essential components such as tires, wheels, gearing, handlebars, saddles, and braking systems.
– Tips for an Enhanced Gravel Biking Experience
Improving your bike's performance can be as simple as upgrading tires, opting for tubeless tires, adjusting gear ratios, or even investing in a comfortable saddle. Regular servicing can greatly improve braking performance, and the cockpit's adjustment could significantly increase comfort and control.
– The Versatility of Gravel Bikes
Gravel bikes are versatile, with frame materials adaptable for various cycling disciplines. They are a suitable choice for bikepacking, gravel racing, and commuting.
– Suggested Gravel Bike Models
For those exploring the gravel bike category, I recommend models like the Cannondale Topstone Carbon or the Specialized Diverge. These bikes come with features tailored specifically for gravel biking.
• Bikepacking Bags for Gravel Bikes
Bikepacking bags are a vital component of gravel biking. These bags come in handy for storing extra snacks, spares, and clothing. They provide ample storage space and secure your essentials throughout your journey.
Their importance cannot be overstated when planning for a long ride far into remote areas where access to amenities is limited. Bikepacking bags remain a fundamental gear for exploring on gravel bikes. For quality options, you may want to explore bikepacking.com's bag guide.
• Proper Fueling: The Importance of Snacks
Depending on the duration and intensity of your ride, you need calorie-dense fuels. Foods like dehydrated meals, nuts, seeds, oat bars, and dates are excellent options. These ensure that your energy levels remain high. Always consider the nutritional content of snacks before packing for your gravel biking adventure.
• The Gravel-Specific Cycling Kit
Investing in a gravel-specific cycling kit, such as the Adventure Collection, could enhance your comfort levels. These kits are designed for varying weather conditions and terrains.
For instance, cargo shorts with ample pockets offer convenient storage options for your phone, snacks, and spares. Merino wool offers a great deal of comfort and helps regulate body temperature regardless of the weather.
• Advantages of a Dropper Post
In recent years, dropper posts have become a popular feature in gravel biking. Their ability to instantly adjust saddle height during a steep descent significantly enhances bike handling. This results in a smoother and more enjoyable ride on challenging terrains.
• Water Bottles With Lids
It's crucial to ensure that your water source remains clean and free from trail debris. Investing in water bottles with lids is a clever move. These bottles keep the spout clean even when riding on muddy or dusty trails.
Hydration is key to performance in gravel riding, and this accessory ensures an uninterrupted water supply.
• The Need for a Repair Kit
A repair kit is a must-have accessory for any bike ride. Items like puncture repair kits, tubeless repair kits, spare tires, pumps, tire levers, and multitools come in handy for dealing with mechanical issues. It's advised to always carry a repair kit during gravel rides to cater for the unexpected.
Gravel routes are often less marked than traditional roads. Therefore, a GPS device is invaluable to avoid getting lost. Services like Komoot provide excellent navigation for cyclists and easily connect to most GPS devices. Remember to mount your GPS device securely on your bike.
• Keeping Electronics Charged: The Battery Pack
For long rides, keeping your electronics like the GPS device, bike lights, or phone charged is important. A small USB battery pack can be easily stored in your bikepacking bags or pocket, ensuring that your electronics are always powered. Remember to pack the necessary charging cables.
• Sandals for Off-Bike Activities
While not essential for every ride, sandals prove very versatile. During summer rides, they're perfect for mid-ride picnics or swim spots. You can simply strap them onto your bikepacking bags when they're not in use. For a unique look, pair them with cycling socks.
• The Companion Factor: Riding With Friends
Nonetheless, the most significant accessory for gravel riding might not be a physical one. Riding with friends can make any gravel ride more enjoyable, regardless of its duration or intensity.
It's always beneficial to share the thrill and challenges of a ride with like-minded companions who also share your passion for adventure.
• Selecting Wider Tubeless Tires for Gravel Riding: A Necessity
One component that significantly influences your cycling comfort and reliability is the tire type. As a seasoned rider, I recommend wider tubeless tires. They are indispensable not only for a smoother ride but also for preventing flats.
Wide tires are versatile and can navigate through rough terrains without much hassle. The wider the tires, the lesser the chances of flats. Therein lies the advantage of tubeless tires – they are less prone to flat tires as there's no inner tube to pinch.
They offer improved traction and can be run at lower pressures without risking flats. Find more info on the science of tire selection at Stanford University's cycling club – an excellent source for beginners.
• Prevent Mud Build-Up with Clip-On Mudguards
Cycling in damp or muddy conditions is undeniably more challenging. Luckily, with the right equipment, you can maximize comfort and safety while minimizing maintenance.
Unlike full-coverage fenders, clip-on mudguards are your best bet for preventing mud build-up. They're lightweight and convenient, providing enough coverage, and can easily be removed when not needed.
• Essential Equipment for a Gravel Ride
Proper planning and preparation can make a big difference to your gravel riding experience. One of the things I've learned over the years is that having the right tools and equipment can make or break my ride.
Here is a list of essential gear for gravel riding:
Patch Kit: For quick tire repairs
Multi-tool: A must-have for addressing unexpected mechanical issues
Pump: Essential for inflating your tires to the optimal pressure
Spare tubes: Handy in case of a flat tire (even when using tubeless tires)
Tubeless Plug Kit: Swiftly seals tubeless tire punctures
Storage Bags: Useful for storing all your gear safely
GPS Unit: For accurate navigation during your rides
Lights: For safe riding in low-light conditions
Ensure you pack these tools in a compact and organized manner to facilitate stress-free accessibility during rides.
• Tire Width and Tread: A Deciding Factor for Different Terrains
The width and tread of your tires can drastically influence the bike's performance across different terrains. For gravel riding, wider tires usually provide better traction and comfort. The tread pattern should be selected based on the kind of gravel roads you'll be riding on.
High-volume, low-profile treads are preferable for smooth, hard-packed terrains, whereas rugged treads work best in loose or chunky gravel.
• Carrying Extra Supplies: Be Prepared for Unexpected Issues
Gravel rides can throw unexpected challenges. This is why seasoned riders recommend packing extra gear like a gear cleaning brush, spare derailleur hanger, duct tape, and zip ties.
A gear cleaning brush can be useful in muddy conditions, while a spare derailleur hanger can save you in case of a broken derailleur amidst your ride. Duct tapes and zip ties have multiple uses, from temporary fixes to gear breakage to holding loose elements in place.
Adopt a "better safe than sorry" approach and pack these additional items for a worry-free gravel ride. Rest assured; they can be lifesavers in sudden tricky situations.
Gravel Riding: Peaceful Escape & Adventurous Thrills
Gravel biking has rapidly grown in popularity in recent years. The lure of unexplored terrain and respite from frenzied roads entices more and more cyclists towards this unique biking niche.
This exciting development encouraged manufacturers to create diverse gravel bike accessories to enhance the cycling experience and meet the evolving requirements of avid bikers.
• Essential Gravel Bike Accessories
Mudguards are arguably essential accessories for riders. They work continuously to keep the biker clean and dry, tackling even the most undesirable weather conditions with ease. They provide a splash-free ride, ensuring comfort and cleanliness throughout the adventure.
Another crucial element is a GPS bike computer. It is an exceptional tool for precise route planning and navigation. In fact, Garmin, a trusted name in GPS technology, offers an array of devices suitable for gravel bikers. Integrating this technology into the bike setup provides accurate directions and prevents riders from losing their way.
On multi-use trails, a bike bell is a courteous way to announce a cyclist's presence to pedestrians and other trail users. This small but effective add-on can avoid potential accidents by alerting others in advance.
• Bike Protection and Maintenance
Rough gravel can take a toll on your bike's aesthetics. Luckily, manufacturers now offer frame protection kits designed to safeguard your bike's paintwork from rough ridges and sharp gravel. This accessory ensures a glossy and fresh bike look even after severe gravel rides.
Tyre inserts have a definitive role in safeguarding rims and eliminating the risk of pinch flats. Particularly useful for riders keen on pushing the boundaries of their gravel bike's capabilities, it provides an additional layer of protection between the tire and rim.
Bike maintenance also includes ensuring air pressure is at a comfortable and safe level. A high-volume tire pump makes this task easy, especially for wider, lower-pressure tires that are common in gravel biking. This is a worthy investment for all gravel riders, particularly beginners.
• Comfort and Capacity for Long-distance Gravel Riding
Long-distance gravel riding recommends the use of clip-on handlebars. Clip-on aero bars, for instance, offer significant aerodynamic advantages. They also provide enhanced comfort, relieving the pressure points felt on traditional handlebars.
Bike bags are your perfect partner for carrying essential items while riding. The variety in types of bike bags, from tool rolls, stem pouches, and handlebar bags to bike packing bags for more significant trips, provide great options for seamless organization.
Pedals are an integral part of gravel bikes; they connect the rider to the bike. Although gravel bikes often come without pedals, allowing riders to choose the style they prefer. Your selected pedals should conform to your riding style and personal preference for a smooth ride.
• Final Thought
Gravel riding is an exciting escapade in the world of cycling. With the right accessories, the overall gravel riding experience improves significantly, marrying speed, comfort, and convenience. These accessories make the ride more enjoyable, settle routine maintenance, and bring comfort and efficiency.
So invest wisely, as these small additions can dramatically transform your biking experience.
– Deciding on Cycling Accessories
To make the most of your gravel rides, proper planning is necessary. The duration, location, and potential problems that may arise during your journey should be the key determinants influencing what accessories you carry.
Examining these parameters will help you gauge the necessary tools and gear for a healthy cycling experience.
For instance, long-duration rides might warrant the need for more food and water, while specific terrains may necessitate carrying additional repair equipment. Being aware of potential challenges can also help you be better prepared.
Take a moment to identify potential hiccups and consider how you'd navigate them if they were to come up.
– Preparing for Punctures
Any experienced cyclist will tell you that punctures are an inevitable part of the sport. Being prepared for them is not just prudent but crucial.
Always ensure you have a repair kit containing essentials such as a patch kit, tire levers, and a multi-tool equipped for your bike's needs. These tools will allow you to address most issues that could befall your bike's tires.
Coupled with a repair kit, a spare tube is also essential. The quickest way to get back on the road after a puncture is to replace the punctured tube with a new one. Keep in mind that you should match your tube size with your tire size.
Lastly, carry a miniature pump or CO2 canisters to re-inflate your tires whenever necessary. These accessories are lightweight and compact, making them convenient to carry along.
For more tips on dealing with a flat tire, I highly recommend reading this guide by The League of American Bicyclists.
– Storage Solutions
When cycling, it's important to consider where you'll be storing your valuables and additional gear. Cycle clothing often comes with ample pockets that provide enough storage for small items. These pockets can house items like your keys, phone, and energy bars perfectly.
For larger accessories, such as your repair kit, consider a bar bag or a frame bag. These bags attach directly to your bike, keeping weight off your body and offering more storage. Whichever you choose, always ensure it fits comfortably on your bike and doesn't interfere with your pedaling or steering.
– Planning for Safety
Safety can't be overstated when it comes to outdoor adventures like gravel cycling. On longer or remote rides, carrying a basic first aid kit becomes crucial. This kit can provide assistance for minor injuries or illnesses that may occur during the ride.
Alongside a first aid kit, I recommend carrying a survival blanket. They're lightweight and compact but can provide life-saving warmth in an unexpected situation.
– A Personal Touch
Remember, these tips come from personal experiences. Utilize these as a foundation for preparing for your ride, adding your unique items based on the specifics of your journey. As is often said – if you fail to prepare, you prepare to fail. Enjoy the ride, and ride safe!
Optimal Nutrition with Dehydrated Meals
Balancing nutrition on a long ride can be challenging. However, dehydrated meals prove to be great partners. With an incredible ability to deliver energy, they are a popular choice for calorie-dense snacks.
On extended ride journeys, I strongly recommend carrying a few. They're not just lightweight and easy to carry but also effortlessly fulfill your calorie requirements. Notably, Mountain House offers a wide variety of dehydrated meals that are perfect for long rides.
• Cargo Shorts for Convenience
From snacks to spares, there's a lot you would want to have on hand during the trip. What if I told you a good pair of cargo shorts could be your solution? These shorts, with their ample pockets, ensure you have easy access to essentials like your phone, snacks, and spares.
They can effectively remove the need for digging around your backpack on the trail. Opt for the ones with deep pockets for better convenience.
• Benefit of Using Dropper Posts
Gravel riding adventures take you through varied terrain. Here, dropper posts play a critical role in controlling your ride. These amazing inventions allow riders to adjust the saddle height for descents and challenging terrain.
My personal favorite is the RockShox Reverb, as it's reliable and easy to operate.
• Importance of Water Bottle with Lid
Hydration is of paramount importance on a long ride. However, trail debris can easily contaminate your water source. Therefore, a water bottle with a lid is a must-have to keep your water clean and safe. I personally recommend the CamelBak Podium water bottle with a secure lid.
• Pack Essential Spares
Being prepared for bike repairs is crucial, especially when you're away from civilization. Puncture repair kits, tubeless repair kits, and spare tires are some of the essentials that should always be in your repair kit. Believe me; you would thank yourself for packing these in your kit.
• Using GPS Devices
Navigating unfamiliar terrain can be challenging, and doing it wrong could lead to a lot of wasted time. This is where GPS devices come in. Connected to navigation apps like Komoot, they can help you easily navigate unfamiliar terrain. They allow for proper route planning and make sure you stay on track.
• Stay Charged with USB Battery Packs
Electronic devices like your phone or GPS can quickly run out of juice on longer rides. To avoid this, a small USB battery pack can be your savior. It can keep your devices charged and keep you connected or on track. Check out options like the Anker PowerCore for durable and reliable power.
• Lightweight Sandals for Post-Ride Comfort
After a long day in cycling shoes, resting your tired feet can feel blissful. Lightweight sandals can provide the comfort and breathability your feet need. Add a pair to your gear, and your feet will thank you.
• Riding with Companions
Gravel riding alone can have its charm, but sharing the experience can make it even better. Riding with a group of friends enhances the gravel riding experience. Not only is it more enjoyable, but it also makes the ride more memorable. Plus, you'll have someone to share your stories and experiences with.
Finally, remember to have fun and relish the adventure. A well-planned ride with proper gear and reliable companions can make for a truly fantastic gravel riding experience.
Exploring Mudguard Options for Optimal Bike Protection
When it comes to protecting your bike from mud, debris, and water spray, opting for appropriate mudguards is essential. Personally, I recommend choosing the clip-on type, like the Portland Design Works Origami Rear Fender. It's a fantastic design with an easy installation process.
You might also want to consider mudguards that affix to saddle rails, which typically provide ample coverage while maintaining a sleek aesthetic. Those interested in exploring more about different types of mudguards can visit this informative site provided by a bike expert.
• Carrying Extras: Bags, Packs, and Bento Boxes
Carrying extra supplies can be a hassle without the appropriate storage solutions. As an experienced cyclist, I vouch for the advantage of utilizing bags, packs, or bento boxes attached to your bike. They provide optimal storage space for any extra gear, snacks, or repair tools you might need.
Choose the one that suits your needs and riding style the most.
• Crucial Features in Bike Bags or Packs
While storage solutions can facilitate the carrying of extra supplies, certain features can make your bike rides smoother and more convenient. Among them, easy accessibility, mesh side pockets, phone holders, and protected power ports for electronic devices are crucial to note.
Easy accessibility ensures that you can retrieve your items quickly, even while on the go. Mesh side pockets are perfect for storing items that you need frequent access to, such as a water bottle or energy bar.
Phone holders keep your device secure and within reach, ideal for navigating or keeping track of your fitness goals. Lastly, protected power ports allow you to charge your electronics securely, an essential feature for riders who need their devices charged for longer trips.
• Essentials: Miscellaneous Items for Emergency Repairs
Anyone who rides frequently knows that sometimes, things go awry. You might face a sudden complication that necessitates on-spot repairs. That's why packing a few select miscellaneous items is essential. I strongly urge you to include a gear cleaning brush, a spare derailleur hanger, duct tape, and zip ties.
The gear cleaning brush can be lifesaving in situations where mud or gravel gets lodged in your gears. A spare derailleur hanger can quickly replace a bent or broken one, preventing costly damages and getting you back on the road faster.
Duct tape and zip ties have countless applications and are great for temporary fixes until you can get professional help.
To learn more about bike repair essentials, consider visiting the site of a reliable organization such as Bike League, which offers comprehensive guides on this topic.
For a smooth and enjoyable cycling experience, it's essential that you choose appropriate mudguards, attach the best storage solutions to your bike, consider essential features in bike bags or packs, and carry miscellaneous repair items. Prioritize these aspects, and you're all set for many adventurous and trouble-free rides.
• Must-Have Gravel Bike Accessories for Safety
Ensuring safety is paramount when venturing on gravel roads. An essential accessory is a helmet that can shield you from unforeseen hazards. You will need either road bike helmets or mountain bike helmets, depending on the terrain.
Bike lights and reflectors are crucial, too, particularly for those early morning or late evening rides. They give you the visibility you require and alert other road users of your presence. According to the National Highway Traffic Safety Administration, increasing your visibility can significantly reduce cycling accidents.
Lastly, consider getting a bell or horn for your bike. These help communicate your presence to pedestrians and other cyclists, especially in densely populated places.
• Upgrading to Tubeless Tires
One of the best upgrades you can make for your gravel bike is shifting to tubeless tires. They are known for reducing your risk of getting flats. Flats are notorious for ending cycling adventures prematurely, but tubeless tires can withstand the thorns and sharp rocks.
Additionally, tubeless tires allow for lower tire pressures, improving traction and comfort when traversing rough terrains. According to a publication by MIT's Mechanical Engineering Department, reduced tire pressure results in better shock absorption, enhancing your ride experience on uneven paths.
• Fine-Tuning Your Bike's Gearing for Versatility
Gravel riding involves a lot of irregularities – from the continuous change in terrain to varying bike load, the challenge is always unpredictable. Therefore, it would be beneficial to fine-tune your bike's gearing for increased versatility.
Consider wider-range cassettes. These provide you with more significant gear options to accommodate steep climbs and rapid descents. You could also opt for 1x or 2x drivetrains, depending on your cycling discipline and personal preference.
• Enhancing Comfort and Control
When it comes to gravel bikes, comfort, and control are of the essence. Upgrading handlebars and saddles can drastically improve your biking experience. Anatomically sculpted handlebars provide better grip, reducing wrist and hand fatigue on long treks.
Saddles, on the other hand, when size-appropriate and with ample padding, can significantly reduce pressure points and chafing.
• Accessorizing Your Bike
Accessories like mudguards, bikepacking bags, GPS devices, and lights add to the convenience and safety of your riding experience. Mudguards protect against kickback from loose terrain while bikepacking bags afford you space to store essentials.
GPS devices help navigate unfamiliar trails effectively, while bike lights enhance visibility in low lighting conditions.
• Upgrading Your Gravel Bikes Brakes
Adding hydraulic disc brakes to your gravel bike improves stopping power and control, significantly enhancing safety. This brake option is advantageous, especially when cycling on wet and slippery terrains.
• Adjusting the Cockpit for Improved Comfort and Control
A well-adjusted cockpit goes a long way in improving comfort and control while cycling. Handlebar width should match your shoulder width to give you more stability. Stem length also plays a crucial role in your comfort, control, and bike's steering.
Your grip choice, grippy or cushioned, can dramatically impact fatigue levels on longer rides.
• The Appeal of Gravel Bikes
Gravel bikes are versatile, making them ideal for different cycling disciplines. For bikepacking, gravel bikes are perfect due to their comfort and sturdiness. For gravel racing, their ability to navigate tricky terrains comes in handy. And for commuting, they promise a smoother ride in urban areas packed with potholes.
• Suggested Gravel Bike Models
The Cannondale Topstone Carbon and the Specialized Diverge are excellent options for gravel bikes. Both models offer great performances and versatility, thanks to their design features and strong specifications.
In summary, gravel bikes offer a versatile and comfortable option for cyclists. Their appeal lies in their capability to handle multiple cycling disciplines while offering an opportunity for upgrades and customization to match individual cyclists' preferences.
If you're an adventurous rider looking to take on varying terrains, a gravel bike is a worthy investment.
• The Essentiality of Mudguards for Gravel Riding
Mudguards are crucial during gravel riding, especially in unpredictable weather conditions. Their prime advantage lies in keeping riders cleaner and drier when out on trails. Mudguards also extend protection to significant bike components, minimizing the wear and tear that can result from a particularly muddy or rainy ride.
• GPS Bike Computers: Gravel Rider's Handy Tool
The innovative GPS bike computer is another remarkable accessory for gravel riding. It functions by providing turn-by-turn navigation. Thus, it helps riders stay focused on the trail without the distraction of reaching for a phone or a map. You can view a selection of GPS units I like at the non-commercial educational site American River Bicycle Coalition.
• Bike Bell: Prevention, the Best Safety Measure
A handlebar-mounted bike bell proves to be a valuable addition to gravel bikes. Its relevance gains momentum when riding on shared-use paths. The audible all-clear alert from a bike bell makes pedestrians and other trail users aware of your incoming presence from a considerable distance, ensuring safety and clear pathing.
• Frame Protection Kits: Guard Up Your Ride
When it comes to safeguarding your bike against possible damage, frame protection kits such as Invisiframe come highly recommended. These kits provide coverage for the entire bike or specific areas like the chainstay and head tube. They effectively wallpaper against any unforeseen damage from flying stones, abrasive bikepacking bags, and excessive dirt.
• Gravel Bike Tyre Inserts for A Smooth Ride
Tyre inserts, like CushCore Gravel.CX, have made a significant entry into the world of gravel riding. They are specifically designed to fit into tubeless tire setups. By absorbing impacts, these inserts serve to protect the rim whilst significantly reducing the risk of pinch flats.
• Clip-on Aero Bars: A Favored Addition to Gravel Bikes
Clip-on aero bars are catching up as a favored addition among gravel riders. They are particularly beneficial for those who often cover long distances. Using these bars can provide riders with decisive aerodynamic advantages and enhanced comfort benefits.
• Bike Bags: A Convenience Factor for Gravel Riders
Choosing the right bike bags significantly influences your overall gravel riding experience. The extensive range includes tool rolls, handlebar bags, and even full-frame bags. These storage options prove to be crucial, especially on longer trips, by offering riders easy access to essential gear and supplies.
• Pedal Types that Suit Gravel Riding
Pedals rank as essential accessories for any bike, including gravel bikes. Many gravel riders prefer options ranging from flat pedals and double-sided MTB-style pedals, to trail pedals that come fitted with clipless systems. These choices are loved for the control and flexibility they offer to riders.
• Importance of a High-volume Tire Pump in Gravel Riding
A high-volume tire pump forms a vital part of gravel riding accessories. Unlike standard road cycling pumps, these are specifically designed to better suit the slightly peculiar requirements of higher-volume, lower-pressure gravel and mountain bike tires.
• Why You Need a Tubeless Repair Kit in Gravel Riding
For riders using tubeless tires, carrying a tubeless repair kit is practically a requirement. It's a must-have tool for on-the-go repairs. This is where kits like Stans NoTubes DART come to the rescue. It is highly recommended for those unforeseen moments when you urgently need to patch up your tires and get back on track.
– Essential Gear for Mountain Biking: Understanding Your Choices
– Tubeless Repair Kits
In the world of mountain biking, a durable, reliable repair kit is a must. I recommend the Nukeproof Horizon kit, which comes equipped with plugs and an inserter tool for swift puncture repair. A puncture mid-ride can bring proceedings to a screeching halt, but with this kit, you're back on your wheels in no time.
– Tyre Inserts
Tyre inserts serve up a double dose of utility. They not only offer extra protection against punctures but also enable you to ride with less air pressure. A quality option to consider is the Vittoria Air-liner Gravel, renowned for its reliability on challenging terrain.
– TPU Inner Tubes
Standard mountain biking inner tubes can be bulky and prone to damage. That's where TPU inner tubes, such as the Tubolito tubes, come in. These are compact, lightweight, and robust, offering excellent puncture resistance without taking up much space in your kit. You can find more about TPU inner tubes on the Department of Material Science and Metallurgy University of Cambridge's website.
– Mudguards
The aptly named Ass Saver is a type of mudguard or fender that shields you from mud and grime. Mountain biking can get messy, but with this piece of gear, you can keep your ride clean, even in the muddiest of trails.
– Bar Bags
For extra storage space for tools and other supplies, consider the Speedsleev Diego bar bag. Having adequate storage is crucial on long, challenging rides where you might need fast access to essentials.
– Bike Computers
When it comes to navigation on off-road trails, bike computers like the Hammerhead Karoo 2 are excellent tools. Getting lost in unfamiliar terrain can put a damper on the excitement, making a reliable navigation tool an indispensable part of your gear.
– Front Lights
Mountain biking isn't just a daylight activity. For those who crave nighttime adventures or are caught in low-light conditions, consider the Exposure Diablo. It's a powerful front light designed to keep your path illuminated and safely guide you through the darkness.
– Portable Torque Wrenches
Making adjustments on the fly is common in mountain biking, and for that, you'll need a dependable torque wrench. The Topeak Nano TorqBar is a standout in this category, furnishing precision tightening of bolts without taking too much space in your bag.
– Packable Gilets
Regardless of the forecast, weather conditions on the trails can change rapidly. Packable gilets, such as the Sportful Supergiara Layer Vest, can protect you against unexpected wind and rain, without adding unnecessary weight to your bike.
– Capped Water Bottles
Hydration is crucial on long, strenuous rides. Capped water bottles, like the Elite Fly MTB bottle, are designed to keep dirt and mud away from your drinking water, ensuring the water you sip is as clean as when you poured it in.
– Extra Safety Gear
Regardless of your chosen terrain, safety should always be top priority. Think about including a first aid kit and a survival blanket in your biking gear, especially for longer rides or trails that are remote.
– Bag Varieties
Depending on the type and duration of your ride, your storage needs may vary. Alongside bar bags, you might find frame bags or top tube bags useful for additional storage. These bags can provide extra comfort, letting you distribute your load effectively for long, demanding rides.
Proper Nutrition and Snack Selection for Gravel Riding
Fueling the body right is paramount for any gravel rider. It's important to acknowledge that calorie-dense foods such as dehydrated meals, nuts, seeds, oat bars, and dates can provide sustained energy. These food items not only provide rich nutritional content but are also easy to pack and consume during a ride. For more about nutrition strategies for athletes, you could check Harvard's guide to Nutrition for Athletes.
• Choosing the Right Cycling Kit for Gravel Riding
Your clothing plays a significant role in your riding experience. I recommend gravel-specific cycling kit, particularly the ones made of merino wool. Besides being soft and comfortable, merino wool naturally regulates body temperature, making it perfect for any season. Not to mention, it's known for its fantastic moisture-wicking properties and odor resistance.
• Enhancing Ride Experience with a Dropper Post
Here's a game-changer accessory: a dropper post. It's a unique invention that can dramatically improve your ability to maneuver challenging terrain. It allows you to lower your seat with a simple switch flick, providing extra room to move and control the bike where you might need it the most.
• Importance of a Water Bottle with a Lid
Hydration is key in any physical activity and gravel riding is no exception. A water bottle with a lid is a crucial accessory to maintain cleanliness. This can prevent unwanted debris from contaminating your drink, providing you a cleaner drinking experience throughout the ride.
• Preparing for the Unexpected with a Repair Kit
Road issues are unpredictable. A repair kit is your first line of defense. This should include a puncture repair kit, a tubeless repair kit, a spare tire, a pump, tire levers, and a multitool. By being prepared, you can save precious riding time, prevent unnecessary damage, and ensure safety along the ride.
• Discovering New Routes with a GPS Device
Adding a GPS device to your accessory list can revolutionize your ride. Guiding you through unknown paths, a GPS can help uncover new routes and make your ride truly adventurous. It adds a significant value by providing navigation assistance, without which you might lose a lot of time figuring out the right way.
• An Essential Battery Pack for Longer Rides
While we do all we can to disconnect from technology during a ride, some electronics are essential. A battery pack can be a life-saver on longer rides by keeping electronic devices like phones, GPS, and bike lights powered. Lack of battery power should never be the reason for a halted adventure.
• Comfort with Sandals for Off-Bike Activities
Contrary to what many believe, your footwear on and off the bike greatly affects your ride comfort. Off-bike, sandals can provide the relief your feet need, especially during summers. They're light, airy and easy to carry along, making them an excellent choice for break times during the ride.
• The Joy of Riding with Friends
From my personal experience, I can say that riding with friends enhances the enjoyment of the ride multifold. Shared experiences, boosts in morale, mutual encouragement, not to mention increased safety the benefits of riding with friends are endless.
This array of tips and recommendations aims to ensure an optimal experience for every gravel cyclist out there. Remember that proper preparation, coupled with reliable accessories, can significantly enhance your gravel riding experience.
Choosing the Right Tire Tread for Different Terrain Types
Selecting the appropriate tire tread for a gravel bike is highly dependent on the specific terrain to be encountered. Different tread patterns offer various benefits, whether you are riding on loose, rocky trails or hard-packed dirt roads. For example, knobbier, more aggressive treads are best for loose terrain these give better grip and control. On hard-pack, however, smoother tread will lower rolling resistance for quicker speeds.
According to Sheldon Brown, a renowned cycling expert, tire tread should be chosen depending on the surface you most often encounter. He also advised considering the weather conditions you frequently cycle in in wetter conditions, a tire with wider-spaced treads to shed mud might be the most suitable choice.
• The Value of Tubeless Tires
Tubeless tires prove to be an advantageous choice for those seeking a smoother ride. With tubeless, you can use lower air pressure. This feature gives the tire more flexibility to adapt to the terrain, thereby increasing traction and providing a smoother ride. The absence of an inner tube also means a lower risk of flat tires due to pinch punctures. The air inside a tubeless tire is in direct contact with the rim, thus making it less likely for the tire to pinch under the rim's edge.
• Choosing the Correct Size Mudguards
The choice between large, full-coverage mudguards and smaller, clip-on varieties often depends on several factors, such as your bike frame's compatibility, the riding conditions, and personal preference. Compact mudflaps or clip-on mudguards offer a more streamlined look, and they are lighter, making them the ideal choice for fair-weather cyclists or those with less room between their tires and frame (often an issue on racing and touring bikes).
However, for riders often braving wet or muddy conditions, full mudguards offer superior protection not just for the rider but also for the whole bike, which can prolong its lifespan by reducing grit's wear and tear.
• Going the Distance: Larger Bags for Long Rides
For multi-day cycling trips or extended outings, having ample storage cannot be overstated. Top tube bags or saddlebags with larger capacity can store essentials like repair kits, extra clothing, food, and electronics safely. They allow for easy access to your items without having to stop and unpack. Moreover, modern designs are sleek and aerodynamic, so they don't slowing you down.
• Pack Essential Gear for Emergency Repairs
When riding, especially long distances, it's crucial to be prepared for any mishap. Pack a gear cleaning brush, a spare derailleur hanger, duct tape, and zip ties. These small items can be a lifesaver when a mechanical problem occurs.
A gear cleaning brush can remove grit in the chain or cogs that may hinder your bike's performance. A spare derailleur hanger is a crucial part in case of a break or bend these are designed to break first, protecting the pricey derailleur from damage. Duct tape has a multitude of uses from mending a tear in your gear, to securing loose items, to emergency first aid. Zip ties, like duct tape, are incredibly versatile, useful for fastening broken parts together until a proper repair can be done.
Remember, in cycling, there's a saying that embodies this preparedness: "It's better to have it and not need it than to need it and not have it."
– The Essential Role of Helmets for Gravel Biking Safety
There's no argument that donning a helmet while gravel biking is indispensable. Helmets prevent traumatic brain injuries, which can be fatal or cause serious lifelong impairments. Plus, helmets can help to protect against facial injuries, cuts, and scrapes. Remember, no ride, no matter how short or long, should be undertaken without a helmet.
– Visibility on Gravel Roads: The Advantage of Lights and Reflectors
Boosting your visibility on gravel roads is paramount. This objective can be achieved effectively using lights and reflectors. Front and back lights illuminate your bike, making it conspicuous from a long distance. If you're biking in low-light conditions or at night, reflectors can significantly enhance your visibility to motorists and other cyclists coming your way.
– Horns and Bells: Essential Tools for Trail Alert
Nothing shouts, "I'm here!" on a trail better than a bell or a horn. This accessory is especially crucial when you're biking on multi-user trails. It prevents startling hikers or other cyclists, averting possible accidents. It's an all-round win – a courteous gesture, communication tool, and a safety precaution.
– Bikepacking Bags: A Wise Investment for Extended Adventures
Investing in bikepacking bags is a no-brainer for longer adventures. A well-constructed bikepacking bag provides an efficient storage solution while maintaining the bike's balance and your riding comfort. It turns gravel biking into a practical and enjoyable adventure, allowing you to carry essential items like water, food, first-aid kit, and repair tools easily.
– A Tubeless Tire Setup: A Path to a Smoother Ride
Switching to a tubeless tire setup can elevate your gravel biking experience. Tubeless tires not only result in a smoother ride but also reduce the probability of flats, allowing you to ride with more confidence and less worry. It's a game-changing modification that's definitely worth considering.
– The Comfort and Control of a Dropper Seatpost
A dropper seatpost can drastically improve your control on technical terrains, offering exceptional comfort in the process. With a simple press of a button, you can adjust your saddle height on-the-fly, optimizing your cycling position across diverse terrain.
A GPS bike computer is a useful gizmo for navigating unfamiliar terrain. It provides real-time information on your location, helping you stay on the right track. Many models record your ride data, contributing to the overall gravel biking experience Cycling GPS (nps.gov).
– Routine Maintenance: Serving and Preserving your Bike's Suspension
Routine maintenance and servicing of your bike's suspension significantly contribute to your ride's quality and bike longevity. Well-maintained suspension components accentuate the bike's ability to absorb shock, thereby offering an enjoyable ride.
– Hydraulic Disc Brakes: Better Stopping Power, Better Safety
Upgraded to hydraulic disc brakes gift you with better stopping power. Hydraulic brakes offer more reliable and consistent braking power, regardless of the bike's speed or the weather conditions. It's a fail-safe investment, enhancing your overall safety while gravel biking.
– Adjusting the Cockpit: Improving Comfort and Control
Adjusting the cockpit to your needs results in a more comfortable ride and better control. The handlebars' position, brake lever placement, and saddle height all contribute to the bike's handling. Make sure all these components are adjusted to your anatomy and riding style for a seamless cycling experience.
– Bike Accessories: Lights, Mudguards, and Bikepacking Bags
Bike accessories are an effective way to upgrade your gravel bike. Lights enhance your visibility, mudguards keep you clean and dry, and bikepacking bags facilitate gear transportation. They increase your comfort, efficiency, and safety, improving the overall biking experience.
– The Evolution of Gravel Bikes: An Entertaining History
Gravel bikes have come a long way since their inception. Their versatility and adaptability have drawn more cyclists towards them, resulting in significant advancements over the years, ranging from frame designs to components.
– Unique Features of Gravel Bikes: Embracing Versatility and Adaptability
Gravel bikes are distinguished by their ability to take on various terrains without breaking a sweat. They have a unique geometry that provides stability on off-road travels and speed on paved paths. With mounts for mudguards, racks, and multiple water bottles, they are built for every eventuality.
– Frame Materials: Stepping up your Gravel Bike Game
Gravel bikes come in different frame materials – steel, aluminum, carbon, and titanium. Each has its own set of benefits and drawbacks. For instance, carbon frames are light and stiff, while steel ones are renowned for their durability.
– Essential Components for a Gravel Bike
Key components of gravel bikes include drop handlebars for better control, disc brakes for efficient stopping power, and versatile drivetrains that can handle varying gradients and surfaces. Careful selection of these components can significantly enhance your biking performance.
– Gravel Bikes: A Jack of All Trades
Gravel bikes are versatile machines suitable for various cycling disciplines, such as bikepacking, gravel racing, and commuting. The combination of durability, off-road capability, and on-road speed makes them an excellent choice for cost-conscious cyclers.
– Recommended Gravel Bike Models
The bike market boasts numerous gravel bike models. From the Cannondale Topstone Carbon, recognized for its agility and suspension technology, to the Specialized Diverge, praised for its comfort and versatility, there's a gravel bike out there to fulfill your cycling needs.