Why Are Mountain Bike Seats So High?
As a biking enthusiast, I have been wondering how can I get more efficient while running around with my bike in difficult positions. I did some research online and offline and found some references to seat height working as a huge factor in obtaining better efficiency while biking. But why are mountain bike seats so high?
Generally, the seat of a mountain bike is kept at a higher position than other bike types, to decrease the power needed for the pedal to work smoothly. Thus it increases the overall effectiveness of the pedal power and increases the overall efficiency. Keeping the seats at a higher level also allows the rider to fully extend their legs, and that strengthens the muscles.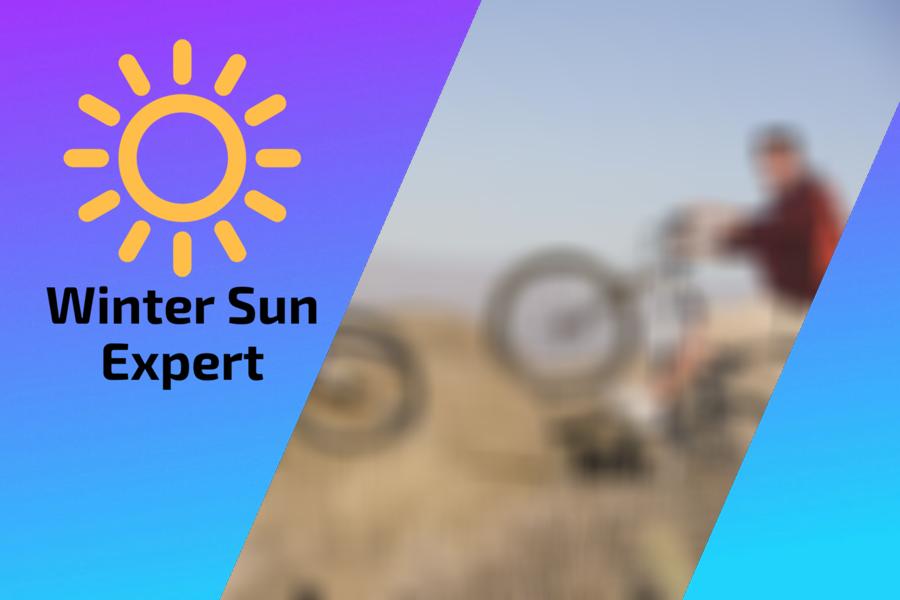 But that's not even the good part. There are countless other things associated with the bike seat height, and you've just started with it. Let's get on a brief summary of achieving the perfect mountain bike seat height en route.
Why Not To Keep Your Seat Lower
Why does everybody emphasize not keeping the seat lower? Let's find out!
● Dead Weight
Remember, when you're sitting on a comfortable sofa. You sit on that by keeping your center of gravity as a dead weight against the sofa. You're almost sitting on a couch if you keep your bike seat height lower. You're working like a dead weight for the bike.
● Weight Shifting
If the seat height is low, your weight gets concentrated in the middle of the bike, creating speed and control issues. Because of the dead weight, there is no option to move the weight backward or forwards. You can't increase or decrease the speed by shifting your weight anymore. And this will get you more tired more often as you would need to drag yourself by pedaling endlessly.
● Pedal Problem
Pedals are a big problem too. Keeping the seat lower will give you no option to stretch your legs to the fullest. You would need to keep your legs shrunk at all times. That will eventually create muscle pain when you are on long journeys. Your muscles won't heal so fast, and you will be left with unbearable pain in the middle of the journey. 
● Knee Placement
Your knees are another factor in not keeping your seats lower. Keeping the knees retracted will create problems for blood flow. The blood will flow faster when you extend your knee and slower when you shrink it. This unusual blood flow will result in greater pain for the muscles.
These are the main reasons for not keeping your seat height lower. But what good can increasing seat height gain? Well, let's find out about that!      
Advantages of Keeping The Seat Height Higher
Plenty of advantages are associated with keeping the seat height at a higher level. Let's know them first!
● Smooth and Powerful Pedal
Keeping the seat height higher means extending your legs to the highest potential. That means you can use the perfect amount of force required for any speed limit. You can get control of the speed through the pedal pretty smoothly. The pedal works as a power transmitter and rectifier. It just reflects your force along with the rotational power induced upon it.
● Don't Tire Your Legs
Biking has limits; you can not keep running the pedal while keeping your legs squeezed for a long time. However, keeping the seat height higher can help you with that. While going on long travels with your bike, you must stretch your legs as much as possible. The higher the seat height, the more the stretches. Your legs will get the rest it needs, and the muscles will gain the required exercise. Plus, you won't get tired so quickly as your legs will run at their natural best.
● Increased Strokes
Stretching your legs more will result in more strokes per minute. Extending your feet to the highest limit will give you more access to rotations. You will be able to gain more pedal power to increase the speed at the lowest amount of time.
This is the trick professional mountain bikers use to cruise at a higher speed and gain speed in the lowest possible time.
● Better Position for Knees
Increasing the seat height and aligning it will give you more knee options. You can keep your knees inclined with the pedals. This will further result in getting rid of muscle pain. Constant movement and stretching of your knees will increase blood flow.
The inclination will keep your knees safer in times of accidents.
● Higher Control at Higher Speeds
When biking at a higher speed, you must shift your body weight forward or backward to keep the speed and balance. Shifting your body weight forwards will lead to higher speed, but you will eventually get lagged on the controls.
But shifting your body weight on the back saddle will improve your control while running at high speed. Higher seat height will lead to better weight shifting and gain more control over time.
● Riding on Difficult Trails
Technical trails are always pretty difficult to ride on. You need to shift your body weight randomly to meet the inclination required while taking turns. There are a lot of twists and turns in a technical trail, and keeping your seat height higher will give you more opportunities on those trails.
The seat height will give you more control so you can turn the bike at a lower angle than required. Your weight will get shifted through the saddle to the back wheel.
The Higher, The Better?
No, higher is not better when it comes to mountain bike seats. You can't simply keep the pedal out of your feet's reach. There's a suitable position for every person according to their leg size and body weight.
According to leg height, the seat height should be so high that you can reach the last point of rotation with your toe. While rotating the pedal, if your toes can reach the last inclination, it will give you the stretch your legs need. Keep the seat height perfect to keep your legs stretched perfectly.
On another note, keep an eye out for knee placement. The seat height should allow your knees to be at a similar angle to the pedal when your leg is stretched at the highest limit. That way, your knees can ease up during long periods of biking. The blood flow will increase, decreasing the muscle pain associated with the random strokes.
Tips for Different Biking Situations
We face a lot of turning and twisting and going down the hill or up against the wind while biking. There are a lot of genuine hacks that you can apply if your seat height is higher and adjusted to your limits. Let's hear some of these tips from professionals!
● Going Downhill
If you are going on a road with many downhill slopes, you can decrease the seat height by an inch or half an inch lower than the actual height. This will help you distribute your weight on a downhill road. While traveling on a downward slope, shift your body weight backward and change the center of gravity.
That will shift the weight to the rear wheel, and you will be able to ride smoothly. This trick also helps you to get better control on downhill slopes.
● Increased Pedal Performance
If you are worried about the efficiency when you decrease the height, don't worry so much. Decreasing the height by an inch will rather increase efficiency because you will now be more in control of your bike than before. The pedal performance will increase for the weight shift.
The support from the rear wheels will give you more control over the increasing speed on downhill slopes.
● Turns and Twists
If the road you're taking has a lot of turns and twists, keep your seat height high to turn effortlessly. The higher the seat height, the less effort it will take to turn your bike. Remember to shift your body weight sideways when you're cornering according to the turning angle.
This will enable you to adapt to turns better by moving the rear wheel when in need. You will get more grip as your body will support the turning angles. The weight will get supplied to the rear wheels through the pedal.
● Flat Turns
If you turn on a flat roundabout, you can extend your leg according to the side of the turn. Suppose if you need to turn to the left side, extend your left leg out in the direction of the turn and use your pelvic thrust to rotate the bike according to your needs. This will help your bike perform better on flat turns and require less effort from your hands.
Reasons for High Mountain Bike Seat Positioning
• The Importance of Proper Bike Seat Height
The correct seat height is one of the most important aspects to consider when setting up a mountain bike. Mountain bike seats are often set higher than road or casual bikes, and several reasons exist behind this decision.
Based on personal experience as an avid mountain biker, having the right seat height can make a significant difference in terms of comfort but also terms of safety and overall cycling enjoyment.
• Benefits of a High Mountain Bike Seat
– Improved Pedaling Efficiency
A higher seat allows for greater leg extension while pedaling, ensuring that the most energy is transferred from the rider's leg to the pedal to propel the bike forward efficiently.
By enabling complete leg extension, a higher bike seat position reduces the risk of riding with a bent leg, which can lead to increased fatigue, reduced power output, and even knee pain.
For a more in-depth explanation of how bike seat height affects pedaling efficiency, refer to the International Journal of Exercise Science.
– Better Balance and Control
A higher seat position also provides the rider with a better center of gravity, resulting in an increased sense of balance and control. This is particularly important when traversing uneven or technical terrain, as it allows the rider to position their body more effectively to counteract the forces exerted by the challenging terrain.
This added balance can prevent falls and accidents, making a safer and more enjoyable ride.
– Enhanced Comfort
Another advantage of a higher bike seat is increased rider comfort. A higher seat positions the rider's hips more effectively, allowing for a more natural and anatomically correct spine alignment while seated. This reduces the risk of experiencing back pain or discomfort, particularly during long or rough rides.
• How to Properly Adjust Your Mountain Bike Seat Height
– Finding Your Ideal Seat Height
Start by standing beside your bike with your feet flat, and measure the distance from the ground to your hip bone. This distance offers a good starting point for your seat height.
Next, move the bike seat up or down until it is at the appropriate height based on the measurement from your hip bone. Once the seat is positioned correctly, sit on the bike with one foot on a pedal at its lowest point.
Your leg should be almost fully extended, with a slight bend in your knee, to ensure that you can generate power with each pedal stroke.
– Fine-tuning Your Seat Height
Testing your newly adjusted seat height on a ride is important before accepting it as perfect. As you ride, pay attention to how your legs feel while pedaling and any discomfort or strain on your back or hips. If needed, make small adjustments until you feel comfortable and efficient on your bike.
Remember that your seat height may need to be adjusted based on the specific conditions of your ride, such as when encountering steep climbs or technical descents.
• Additional Tips for Mountain Bike Seat Adjustment
– Angle and Fore-aft Position
Aside from seat height, it is also important to consider the angle and fore-aft position of the seat, as these factors can significantly impact comfort and performance. Generally, starting with the seat set at a level position is recommended, and then making small adjustments based on personal preference.
The fore-aft position of the seat can be adjusted to fine-tune your fit and pedaling efficiency further. Moving the seat forward can help to engage your quadriceps more effectively while moving the seat backward can better engage your hamstrings and glutes.
– Don't Be Afraid to Experiment
Each rider will have unique preferences and comfort levels regarding mountain bike seat adjustments. Don't be afraid to experiment with different seat heights and positions to find the perfect fit.
In conclusion, a properly adjusted mountain bike seat, particularly one higher than on other types of bikes, is crucial for a comfortable, efficient, and enjoyable ride.
By following the guidance in this article, you'll be well on your way to finding the perfect seat height and position that suits your preferences and riding style. Happy trails!
Ideal Height for a Mountain Bike Saddle
Proper seat height is a crucial factor that affects your mountain bike's (MTB) performance and comfort. When the seat height is adjusted correctly, it allows for efficient power transfer to the pedals, enhances your riding position, and prevents pain and injuries.
• The Benefits of Ideal Mountain Bike Seat Height
Having the right MTB seat height is essential because of the following benefits:
– Efficient Pedaling
A proper seat height maximizes the effectiveness of each pedal stroke, allowing you to utilize your energy more efficiently. It enables you to ride longer without getting too fatigued.
– Better Riding Posture
An appropriate seat height promotes a balanced riding posture, which helps maintain your center of gravity, aids in bike handling, and elevates your overall trail experience.
– Reduced Strain on Joints
If your MTB seat is too high or too low, it can put unnecessary strain on your joints, mainly hips, knees, and ankles. The right seat height can help prevent injuries and alleviate pain or discomfort in these areas.
– Enhanced Comfort
Finally, an adequately adjusted seat height will make your time on your MTB more enjoyable. You'll be less likely to experience saddle soreness, and your body won't have to work as hard to maintain proper form when your seat is at the right height.
• How to Measure and Adjust Your Mountain Bike Seat Height
There are several methods to find your ideal MTB seat height. The following are the most common and reliable techniques:
– The Heel-to-Pedal Method
Place your bike on a level surface (preferably indoors) and make sure it's stable. You can use a trainer or have someone hold the bike for you.
Put on your mountain biking shoes and get on the bike.
Place your heels on the pedals and rotate the cranks to the 6 and 12 o'clock positions, with one foot at its lowest point and the other at its highest.
Adjust the seat height so that when your heel is on the lower pedal, your leg is fully extended (almost locked out) without tilting your hips to reach.
Now, when you place the ball of your foot on the pedal, there should be a slight bend in your knee (roughly 25-35 degrees) at the bottom of the pedal stroke.
Once you find it, tighten the seat clamp and ensure it is secured.
The heel-to-pedal method is an excellent starting point but might require fine-tuning to cater to personal preferences and riding style.
– The 109% Inseam Method
This method involves measuring your inseam and using that measurement to calculate your ideal seat height.
Remove your shoes and stand with your back against a wall.
Place a large book or ruler between your legs, simulating the pressure of a bike saddle.
Measure the distance from the floor to the top of the book (your inseam) in centimeters.
Multiply your inseam by 1.09 to get your ideal seat height.
Measure the distance from the center of the bike's bottom bracket to the top of the saddle and adjust your seat height accordingly.
Please note that the 109% method is a general guideline and may not suit all riders. It's essential to fine-tune the height based on your body dimensions, flexibility, and riding style.
• Factors That Affect Mountain Bike Seat Height
Aside from the basic measurements, several factors can influence your final seat height adjustment:
– MTB Type
Different types of mountain bikes, such as cross-country, trail, or downhill, have different geometries and suspension designs that can affect ideal seat height.
– Rider's Skill Level
More experienced riders may use slightly different seat heights depending on their riding style and preferences.
– Terrain and Riding Style
Technical, steep, or rough terrain might require a slightly lower seat height to enhance maneuverability and bike handling. On the other hand, long-distance endurance riders may benefit from a higher seat to increase pedaling efficiency.
– Saddle and Pedal Type
The type of saddle you use, and its padding thickness can affect optimal seat height. Likewise, different pedal systems and shoe combinations might require slight adjustments in seat height.
• Fine-Tuning Your Mountain Bike Seat Height
After finding your seat height using the above methods, it's essential to fine-tune it based on your riding experience. Go for a test ride and pay attention to how your body feels. If you feel discomfort or pain, try making small adjustments until you find a suitable height. Don't be afraid to experiment and make changes as needed.
Remember that there's no one-size-fits-all approach to MTB seat height. It should be tailored to your body shape, riding style, and preferences. With practice and experience, you'll find the perfect seat height to ride comfortably, efficiently, and confidently on the trails.
For more information about mountain bike fit and setup, check out this comprehensive guide by the International Mountain Bicycling Association (IMBA).
Optimal Bike Seat Height: Higher or Lower?
Cycling is an enjoyable outdoor activity and a great form of exercise. However, one common issue cyclists face is determining the ideal height for their bike seat. Having the bike seat at the correct height can significantly impact comfort, pedaling efficiency, and overall cycling performance.
Before diving into the specifics, it is essential to understand why bike seat height matters. The height of your bike seat can directly impact your cycling experience, as it affects the following aspects:
Comfort: An improperly adjusted bike seat can lead to discomfort or pain, particularly during long rides, which may negatively impact your cycling experience.
Power and Efficiency: Seat height directly affects the amount of power you can generate during pedaling and, consequently, your cycling efficiency.
Injury Prevention: An incorrect bike seat height can increase the risk of knee or lower back injuries.
• Finding the Ideal Bike Seat Height
There isn't a one-size-fits-all solution when determining the perfect bike seat height, as it depends on factors such as body proportions, flexibility, and riding style. However, there is a general method that can help you find a suitable starting point.
– The Heel-to-Pedal Method
Hop on your bike while stationary, placing your heel on the pedal at its lowest point in the pedaling cycle (six o'clock position).
Ensure your leg is fully extended without bending the knee or hips.
Adjust the bike seat height until your heel barely touches the pedal, maintaining the straight leg position.
Now that you have a starting point, you can fine-tune your adjustments until you feel comfortable and efficient. Remember that small changes can make a significant difference, so making incremental adjustments and testing them out on short rides is essential.
• Bike Seat Height: Higher vs. Lower
– Benefits of a Higher Bike Seat
A higher bike seat position can contribute to the following advantages:
Increased Power Output: A higher bike seat allows for increased leg extension, generating more power during each pedal stroke.
Improved Aerodynamics: A higher bike seat might enable you to maintain a more aerodynamic position, potentially reducing air resistance and increasing speed.
Greater Glute Activation: With an increased seat height, the gluteal muscles can contribute more to the pedaling effort, potentially reducing fatigue in the quadriceps.
– Drawbacks of a Higher Bike Seat
On the other hand, having the bike seat too high can result in the following:
Reduced Stability: Sitting higher on the bike can reduce stability, especially during cornering and descending.
Increased Risk of Injuries: A too-high seat can cause the hips to rock as you pedal, increasing the potential for lower back pain, knee strain, or saddle soreness.
– Benefits of a Lower Bike Seat
Having a lower bike seat can offer advantages such as:
Increased Stability: Lower bike seats can provide better control, particularly when riding downhill or navigating technical terrain.
Easier Starting and Stopping: With a lower seat, touching the ground with your feet while sitting becomes more manageable, which may benefit inexperienced riders.
Minimized Stress on Joints: A lower seat height can decrease the pressure on your joints, particularly your knees, reducing the risk of injury.
– Drawbacks of a Lower Bike Seat
Conversely, biking with a low seat can lead to:
Reduced Pedaling Efficiency: A lower seat may result in less leg extension and less powerful pedal strokes.
Increased Fatigue: With a lower seat, the thighs, and calves' muscles may tire faster due to less gluteal contribution.
• Striking the Balance
Based on my experience, the ideal balance is finding a seat height that provides adequate leg extension during each pedal stroke and sufficient stability and control. There is no perfect formula for this, as personal preferences and body proportions play a significant role.
A helpful resource on this topic is a research paper from the Cleveland Clinic Journal of Medicine, which highlights the importance of finding an optimal seat height for preventing knee pain and improving cycling performance.
Ultimately, it may take some trial and error to find your ideal bike seat height, but the time and effort invested are well worth the benefits of a more enjoyable and efficient cycling experience. Remember to make small, incremental adjustments and consistently evaluate your comfort, power output, and injury prevention.
The Purpose of High Bicycle Seat Placement
• The Importance of Bike Fit
The first thing to consider when discussing bike seat height is the overall concept of bike fitting. Proper bike fit is essential for comfort, efficiency, and injury prevention during cycling. While there are various dimensions to consider when fitting a bike, seat height is one of the most critical factors.
Several methods can be used to find the optimal seat height, such as the heel method, the Holmes method, and the LeMond formula. To learn more about these different methods, visit this helpful article from Cycling Weekly.
• Effects of Seat Height on Musculoskeletal Health
Cycling is a low-impact activity, making it an excellent option for those looking to minimize the strain on their joints. However, improper bike fit, including seat height, can cause discomfort and even lead to overuse injuries.
– Knee Injuries
One of the primary concerns with seat height is the potential for knee strain. A seat that is too low forces the rider to pedal with a more significant bend in the knee, putting extra pressure on the patella and patellar tendon.
Over time, this can lead to patellofemoral pain syndrome (pain in the front of the knee) or patellar tendinitis (inflammation of the tendon below the kneecap).
Conversely, a seat that is too high can cause excessive knee extension, increasing strain on the posterior knee structures, such as the hamstring and iliotibial (IT) band. This can manifest as pain in the back of the knee, known as cyclist's knee.
– Hip and Lower Back Discomfort
In addition to knee injuries, an improperly adjusted seat height can cause discomfort in the hips and lower back. With a seat that is too high, riders may find themselves rocking side to side to maintain contact with the pedals, adding strain on the hip joints and lower back muscles.
Lowering the seat to a more appropriate height can help alleviate these issues and promote a smoother, more comfortable ride.
• Improving Cycling Efficiency and Power Output
Besides comfort and injury prevention, adjusting the seat height also has implications for performance. Research has shown that changes in seat height can significantly affect biomechanical efficiency and power output during cycling.
– Maximal Power Output
One study published in the Journal of Sports Sciences found that riders produced the most significant maximal power output when their seat was positioned, so their knee angle fell between 25 and 35 degrees of flexion at the bottom of the pedal stroke.
A higher seat allows the cyclist to generate more force through the entire pedal stroke, as the muscles can work more efficiently.
– Aerodynamics
In addition to increasing power output, a higher seat can also improve the rider's aerodynamics. A more extended position on the bike enables cyclists to lower their torso, reducing wind resistance and making it easier to maintain higher speeds.
This is particularly relevant to time trials and triathlon cyclists, where aerodynamics is crucial to achieving top performance.
• Personal Recommendations for Proper Seat Height Adjustment
Based on my experience, here are some suggestions for adjusting your seat height:
Start with the heel method: This generally gets you in the ballpark of where your seat height should be. Fine-tune using smaller increments (about 5mm at a time).
Listen to your body: Pay attention to your knee, hip, and lower back comfort during rides. If you're experiencing discomfort in these areas, consider making small adjustments to your seat height.
Experiment before a long ride: Make adjustments before embarking on a long-distance ride, allowing ample time to acclimate to any changes.
Consider professional bike fitting: If significant issues persist with comfort or performance, it's worth seeking a professional bike fit with a reputable bike fitter, as they can provide personalized guidance on seat height and other dimensions.
In conclusion, achieving optimal seat height is essential for cycling comfort, injury prevention, and performance. Following the guidelines and advice outlined in this article, cyclists can make informed decisions regarding seat height adjustments and tailor their bike setup to their unique needs and goals.
A properly adjusted seat height ensures an enjoyable and efficient riding experience.
Explaining Mountain Bike Saddle Discomfort
It's no secret that one of the most common complaints among mountain bikers is the discomfort of their seats. This discomfort can often affect the enjoyment of mountain biking and the performance of riders in races and challenges.
• The Purpose of MTB Seat Design
Mountain bike seats are designed to optimize a rider's performance, not to maximize comfort. Performance in this context refers to how well the bike seat allows riders to express power from their pedal strokes, maintain balance, and respond to changing terrain.
Regrettably, this means that the ideal seat design for performance can clash with the ideal design for comfort.
– Narrow Seats for Efficient Pedaling
Regarding efficient pedaling, mountain bikers need a seat that allows a full range of motion without rubbing or causing chafing. This is why many MTB seats are narrow, especially at the nose part of the seat. In contrast, a wide seat may feel more comfortable initially, but while pedaling, the lateral movement of the legs can lead to chafing and discomfort.
– Firmness for Stability and Control
Mountain biker needs to feel connected to their bike to ensure control and stability on the trail, especially when descending steep, technical sections. This connection often comes from a seat that is firm and unyielding, which in turn can lead to discomfort for riders.
A soft seat, while potentially more comfortable, can lead to a loss of stability and control when navigating through challenging terrain.
– Saddle Shape for Balance and Body Position
The shape of an MTB seat is designed to help riders maintain the optimal body position for the terrain they face. For example, on steep climbs, a seat with a tilted nose allows riders to shift their weight forward, enabling better traction and power output.
However, these shapes and angles can create pressure points or discomfort when sitting in the same position for a long period.
• Finding the Right Fit
One of the most important factors in improving seat comfort is finding a seat that fits the rider's unique anatomy. Each person's proportions and bone structures determine their interaction with a given seat. Here are some key considerations when selecting an MTB seat:
– Sit Bone Width
The seat width should correspond to the distance between your sit bones (ischial tuberosities) to ensure proper weight distribution and alleviate pressure points. A seat that is too narrow can lead to numbness or pain, while a seat that is too wide may cause friction and chafing. 
This study found that seat width is critical in distributing pressure and improving comfort.
– Seat Length
The seat length can affect your comfort and pedaling efficiency. A longer seat typically offers more room for a rider to adjust their position during various trail conditions. However, a seat that is too long may cause the rider to slide forward or backward, leading to discomfort and inefficiency.
– Padding
While the amount of padding can influence a seat's comfort, more padding is not always better. Excessive padding can contribute to chafing and discomfort during a long ride. Instead, opting for a seat with the right padding to suit your needs and riding style is essential.
– Personal Preferences
Some aspects of seat preferences, such as shape and material, will vary from one rider to another. Try different types of seats when possible to better understand what suits you and addresses your specific needs and concerns.
• Tips for Improving Seat Comfort
Besides selecting the right seat, there are additional steps you can take to improve your mountain biking experience.
– Adjusting Seat Position
A proper seat position can greatly impact the discomfort you experience while riding. Experimenting with the angle of your seat and its height and fore-aft position on the seatpost can lead to significant improvements in comfort.
– Wearing Padded Shorts
Wearing padded cycling shorts can provide an extra cushioning layer, reducing friction and pressure points between your body and the seat. Finding a pair of padded shorts that fit your body type and riding style is crucial.
– Gradual Adaptation
It's common for a new mountain bike seat to feel uncomfortable initially. However, your body may gradually adapt to the new seat as the supporting muscles become more accustomed to the changes. Give yourself time to adjust to a new seat before deciding whether it's the right choice.
In conclusion, MTB seats can be uncomfortable because they are designed mainly for performance and not for comfort.
However, by understanding the factors that influence seat comfort and being willing to experiment with seat types and adjustments, you can achieve a more comfortable riding experience without sacrificing performance. Happy trails!
The Significance of Correct Seat Height in Mountain Biking
As a seasoned mountain biker, I cannot overstate the importance of having the right seat height. It's crucial for comfort, optimizing power transfer, and, most importantly, preventing joint pain and muscle soreness.
Inadequate seat height might appear like a minor issue, but it has a genuinely broad-sweeping effect on your entire biking experience.
• Negative Impacts of Incorrect Saddle Heights
Choosing a seat height that's too low can have uncomfortable consequences, like overworking your joints and getting burning quads. This happens because the leg doesn't extend fully on the downstroke, causing your muscles to work overtime.
Equally, a high saddle can lead to pulled hamstring muscles and foot problems. This is because a high saddle makes your hips rock side to side as you peddle, which can harm your muscles.
• Methods for Determining the Perfect Seat Height
There are two quite handy methods to identify the perfect seat height. First, while sitting on the bike, you should be able to touch the ground with one foot, but the bike should lean slightly. This shows the seat is at a convenient height.
Alternatively, you can measure your inseam. Your inseam can be obtained by measuring the length from your crotch to your ankle. Once measured, multiply it by 1.09 to measure your ideal seat height from the middle top of the saddle to the middle of the bottom bracket.
• The Importance of Minimum Seatpost Insertion
Another crucial factor to note when setting seat height is the minimum seatpost insertion guide. It is essential to avoid damaging your bike frame. Most seat posts have a minimum insertion line toward the bottom of the post.
The post should extend well below the joint where the top tube joins the seat tube. If the seat post seems too long, it may need to be cut to permit proper seat height.
• The Benefit of Dropper Posts
Dropper seat posts can be highly beneficial for riders who often alter their seat height depending on their riding circumstance, like cyclocross riders. It's a fantastic feature for all mountain bikers, ensuring optimal performance whether climbing, flat riding or descending.
• Ensuring Consistent Seat Height
Once you've found your ideal seat height, I would recommend swapping the quick-release seatpost clamp for an Allen-bolted one. It will help maintain a consistent seat height even under vigorous riding.
Consistency not only improves your riding confidence and strength but also allows for easy switching between bikes if you own more than one.
• Sharing Saddle Height
I'm always seeking insights from the mountain biking community, and it would be insightful if riders could share their saddle height/inseam ratios. Not only could this provide a sense of average values within the community, but it could also assist others in their quest for the optimal seat height.
Helpful Resources like Stanford University's Ergonomics Self-Help Guide at Stanford.edu provide fascinating insights on maintaining correct body posture and avoiding injury while performing regular activities. Although it is targeted primarily at office workers, most guidelines are remarkably transferable to biking.
The Crucial Impact of Proper Seat Height Adjustments on Cyclists' Performance
Emerging trends like dropper seat posts and adjustable seat height options have sparked a debate among cyclists over the significance of ideal seat height. My experience, corroborated by scientific evidence, asserts that seat height continues to have a profound bearing on a cyclist's power and efficiency.
• Effect of Seat Height on Cycling Comfort
A small change as insignificant as a reduction of 5mm in seat height can greatly lessen the pressure exerted on the saddle. This adjustment can resultantly mitigate discomfort encountered by cyclists.
This observation by the International Journal of Ergonomics solidifies the argument that cycling comfort is directly dependent on the correct seat height.
• Identifying Incorrect Seat Height Through Visual Indicators
Recognizing the need for seat height adjustments can be simplified through visual indicators. Rocking in the saddle, the over-extension of the ankle, or noticeable parts of the rear saddle while cycling signals the need for seat height calibration.
• Simplified Ways to Determine Ideal Seat Height: The Heel Rule
A practical approach for setting the appropriate seat height is the Heel Rule. The method involves placing your heel on the pedal and controlling the seat height such that your knee nearly locks when your foot reaches the lowest point of the pedal stroke.
This rule can serve as an initial guideline for an optimal saddle height.
• Advanced Method for Seat Height Adjustment: The Holmes Method
For those seeking a comprehensive method for seat height determination, the Holmes Method offers a solution. A goniometer, an instrument for measuring angles, is used to measure the angle of the knee joint, hip, and ankle.
The aim is to achieve an angle between 25 and 30 degrees. This range ensures ideal power output and comfort.
• Expert Advice on Bike Seat Adjustment by Lotte Kraus
When it comes to the complexities of bike fitting and analysis, expert opinion is invaluable. That's when the knowledge of Lotte Kraus, a physiotherapist and biomechanical expert at gebioMized, becomes helpful.
Her insights, gathered over years of working with professional cycling entities and top-tier athletes, can provide direction to your cycling seat adjustment efforts.
• Stressing the Importance of Correct Seat Height
Without a doubt, proper seat height is indispensable for comfortable and efficient cycling. Utilize visual clues or use the Heel Rule or Holmes Method to set the correct seat height.
Hard-earned experiences from professional bike fitters at gebioMized underline the impact of correct seat height on enhancing cycling performance.
For more information on the technical aspects of setting bike seat height, this detailed guide from Stanford Cycling would prove to be useful. Make necessary adjustments and enjoy the comfort of efficient cycling.
The Significance of Varying Saddle Heights in Different Mountain Bike Disciplines
If you've ever been out for a mountain bike ride, you're likely familiar with the various demands of different terrains. Different mountain bike disciplines require different saddle heights for improved control and balance. This article aims to discuss these differences and their repercussions on riders' performance.
• Favoring Lower Saddle Heights in Technical Trails
Technical trails present significant challenges for riders, with complex paths and steep inclines. In these situations, a lower saddle provides the rider with improved control, mitigating the risks of off-balance situations that might lead to accidents.
Lower saddles can even make it easier for the rider to maintain a stable footing when navigating obstacles, lending an extra measure of safety.
• Saddle Positioning in Gravity-Assisted Disciplines
Gravity-assisted disciplines such as downhill riding and dirt jumping typically have the saddle at the lowest possible position. This positioning provides greater control and stability to the rider when descending or soaring through the air.
Also, a lower saddle helps the rider shift their weight back and forth with relative ease, which is a crucial aspect of these disciplines.
• Risks of Inappropriate Saddle Heights
The height of your saddle shouldn't be arbitrary. Keep in mind that setting the saddle height too low or too high can lead to some serious problems. When the saddle is too low, riders can experience knee pain due to possible strain on the joints from improper pedaling.
On the other hand, a saddle that's too high can cause chafing and decreased pedal efficiency. An appropriate saddle height is, therefore, necessary for an optimal cycling experience.
• Personalizing Saddle Height
The optimal saddle height isn't a one-size-fits-all kind. It varies between individuals based on factors like flexibility, preferred pedaling style, and the discipline of cycling.
For example, a cross-country cyclist might prefer a higher saddle height for better pedal efficiency, while a downhill cyclist would benefit from a lower saddle for additional control.
One's personal comfort should also play a significant role in determining saddle height, considering that comfort can potentially enhance overall performance.
• Saddle Height Research in Laboratory Settings
Much of the research on saddle height and its effects on cycling is conducted in laboratory settings. These studies often provide insightful information about the ideal saddle heights for maximum efficiency and minimum risk of injury.
However, while scientific research is invaluable, it's also important to consider individual preferences. You can learn more about this by visiting The American College of Sports Medicine with its resources on exercise science and sports medicine.
• Applying Personal Experience to Saddle Heights
In my experience, adjusting saddle height depending on the specifics of the bike ride planned is key. When I go for long cross-country rides, I tend to raise my saddle higher for increased pedaling efficiency.
However, when I'm hitting steep, technical trails, I lower my seat for greater control. Riding comfort and performance efficiency is, indeed, a balance, as every rider's style and preference can be different.
Overall, understanding your bike, your body, and your nature of ride is critical when setting up your saddle's height. It can be the difference between a pleasant ride and an ordeal. Hence, it's crucial to find your unique balance by experimenting and tuning your saddle height to what suits you best.
• Correct Saddle Height and Position: A Comprehensive Guide
– Importance of Correct Saddle Height
Getting the right saddle height is imperative. An incorrect saddle height can lead to inefficient pedaling, discomfort, or even injuries. A correctly adjusted saddle height can significantly enhance the rider's comfort and efficiency.
I usually recommend The Heel Method to beginners as it's quite simple and straightforward. You start by positioning your heel on the pedal at its furthest point. Your saddle is correctly adjusted if your leg can fully extend. Read more about this method at the University of Utah's Ergonomics Website.
Another preferred method amongst cyclists is The LeMond Method. Named after the famous American cyclist Greg LeMond, this method involves multiplying your inseam length by 0.883. The result should be the distance from the center of the bottom bracket to the top of the saddle.
– Importance of Correct Saddle Position
Just like saddle height, correct saddle position is also crucial. Only when your saddle is in the correct position can you ensure that your body weight is appropriately distributed across your bike. This not only reduces pressure on the hands, wrists, and lower back but also improves balance and control.
A simple method to achieve the right saddle position is by making sure your knee is directly above your forefoot when your pedal is at 3 o'clock. This alignment is often referred to as 'Knee Over Pedal Spindle' or KOPS.
The Holmes Method, a slightly more complicated procedure, involves measuring the angle between your upper and lower leg when your pedal is at its furthest point. Ideally, this should be between 25-35 degrees.
– Fine-Tuning Saddle Tilt
It's not just about the height and position but also about the tilt of your saddle. The saddle should be parallel to the ground for optimal comfort and stability.
If your saddle tilts too far forwards, it can put excess pressure on your hands, arms, and wrists. If it tilts back too much, it can increase pressure on your soft tissues, which might lead to discomfort.
In most cases, a level saddle will be most comfortable, but individual body types and riding styles might require minor adjustments. Always remember, comfort is the key here.
– Adjusting the Reach
Reach refers to the distance between the saddle and the handlebars. Adjusting the reach correctly can prevent issues with neck, shoulder, and back pain, making your ride more enjoyable.
I recommend using the 'Phantom Grip Method.' For this, lean your elbows against the front of your saddle and stretch your fingers toward the handlebars. The correctly adjusted reach should coincide with where your fingers end.
– Keep experimenting
Every rider is unique, and so is their perfect saddle height and position. Bike fittings are more of an art than a science, so it's often a process of trial and error. Keep experimenting until you find that sweet spot that provides you with an enjoyable and injury-free cycling experience.
Remember, even minor changes can make a world of difference to comfort and efficiency. Just because you've been riding a particular way for years does not mean it can't be improved.
– Consult a professional
If you're still uncomfortable after adjusting your saddle, it's advisable to consult a professional bike fitter. They have the expertise and tools to make precise adjustments. They can also identify potential issues that could not be noticeable to an untrained eye.
Please find further information about bike fitting on the official International Bike Fitting Institute's website.
• Final Thoughts
A great cycling experience is a combination of many things, among them a well-fitted saddle. By following these steps, you should be on your way to achieving the correct saddle height and position on your road bike.
Remember, cycling should be an enjoyable activity. It's not about enduring discomfort but about relishing the ride by achieving the ideal setup for your bike.
– The Importance of Correct Bike Seat Height
The optimal bike seat height is critical for an efficient and pleasurable cycling experience. Your body often sends signals about your bike fit – decode these signals by consciously observing how you feel while cycling and making necessary adjustments.
– Tailoring Bike Adjustments To Your Riding Goals
Depending on your riding goals, you may need to adjust your bike seat height differently. Aspiring racers often adopt a lower position for potent aerodynamics, with the lower seat height reducing wind resistance.
Contrastingly, touring cyclists might prefer a more upward posture, relieving the otherwise significant pressure on their lower back.
– Determining The Right Bike Seat Height
How do you determine the correct bike seat height? The simplest way involves performing some easy 'tests.' When cycling, your knees should be slightly bent at the bottom of the pedal stroke. If they're not, adjust your saddle accordingly.
Simultaneously, your hips shouldn't rock on the saddle when viewed from behind – rocking hips are often an indication of a too-high saddle.
– Using Clipless Pedals? Here's How To Correctly Set Your Saddle Height
Using clipless pedals requires a systematic approach to setting the appropriate seat height. A widely accepted mathematical formula ties your inseam measurements to the correct saddle height.
A Bronze Level Bike Fit can help you measure your inseam correctly and then use this measurement to calculate your correct seat height.
– Determining The Fore/Aft Saddle Position
Once the saddle height is comfortably set, you need to figure out the fore/aft saddle position. The most common guidance here is to align the front of your forward kneecap with the end of the crankarm. Such positioning assures a balanced and efficient application of force on the pedals.
The combination of top tube dimensions and stem length determines your reach – how far you need to stretch to reach the handlebars. Achieving the perfect reach based on your bio-mechanics and flexibility might involve some trial and error. Persistence is key here as it is certainly worth the time.
– Adjusting The Saddle Orientation
Usually, a level saddle is recommended. However, a slight downward tilt might be more comfortable if you use a forward-positioned saddle with aerodynamic bars and elbow rests. Such an arrangement can prevent any possible discomfort in the perineal area.
– Considering A Bike With A Taller Head Tube
If comfort over long rides is your top priority – and it should be – consider a bike with a taller head tube. A taller head tube inherently provides for a more upright riding posture, which significantly increases comfort. It also improves the bike's handling and stability by shifting the rider's center of gravity backward.
– Why Correct Bike Seat Height And Bike Fit Is Essential
Precise bike seat height and overall bike fit can spell the difference between joy and fatigue. An incorrect bike setup can lead to pain, injuries, frustration, and below-par performance. Put in the time and effort to fine-tune your bike fit – it will pay dividends in the form of smoother, longer, and more enjoyable rides.
This article illustrates the importance of understanding your body's signals and adjusting your bike setup accordingly.
Whether you are an aspiring racer or a casual touring cyclist, your comfort and performance rest on achieving the right saddle height and overall bike fit. With these pointers, you can fine-tune your setup for a comfortable and rewarding ride.